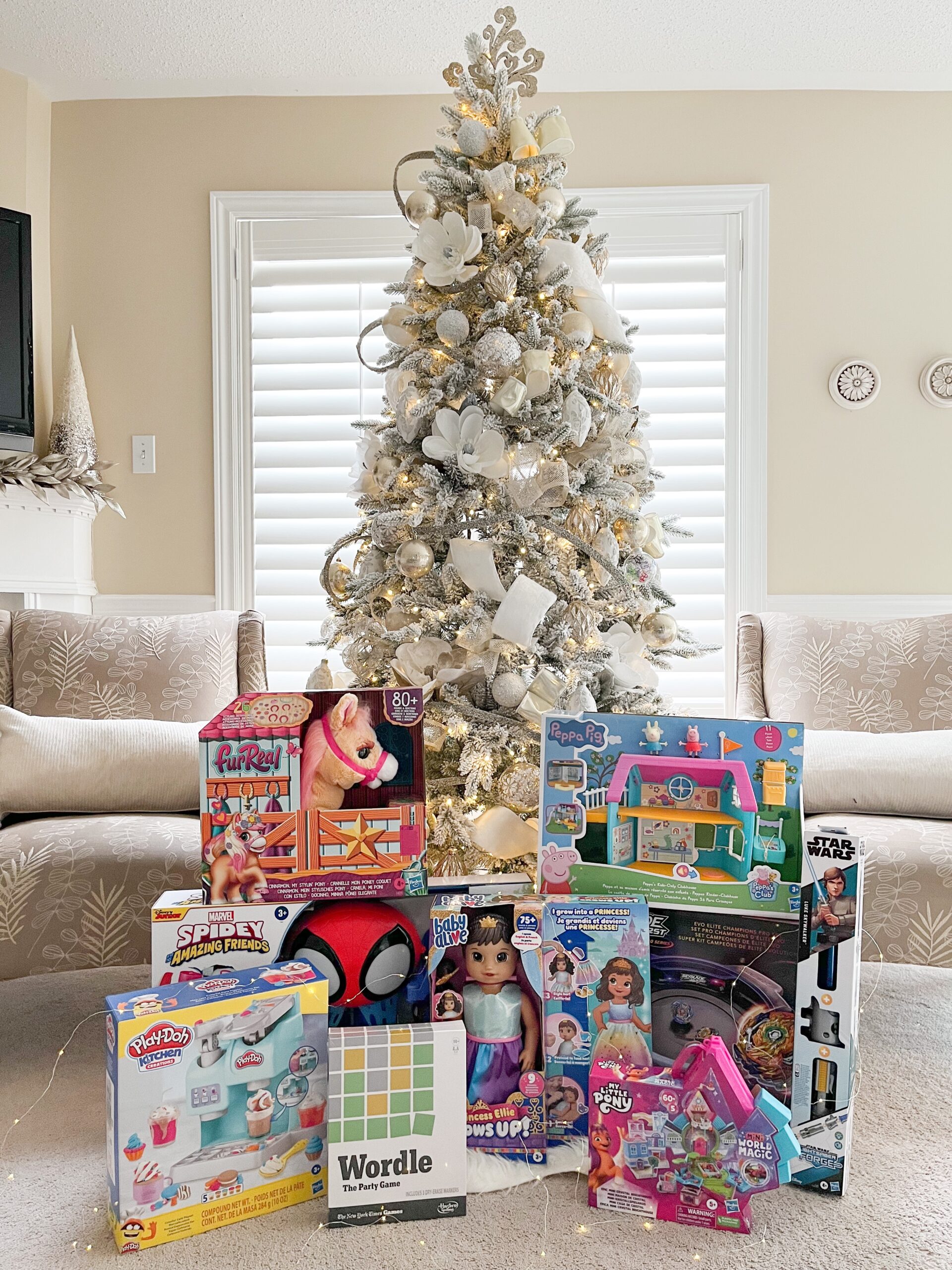 It's that time of year again!! My Hasbro Holiday Guide Guide for Kids is finally here! I can't wait to share with you all the new toys Hasbro has out for the holidays! If you're looking for a gift for your little one, a niece/nephew, or grandchild, check out all my great gift ideas that I picked out from Hasbro!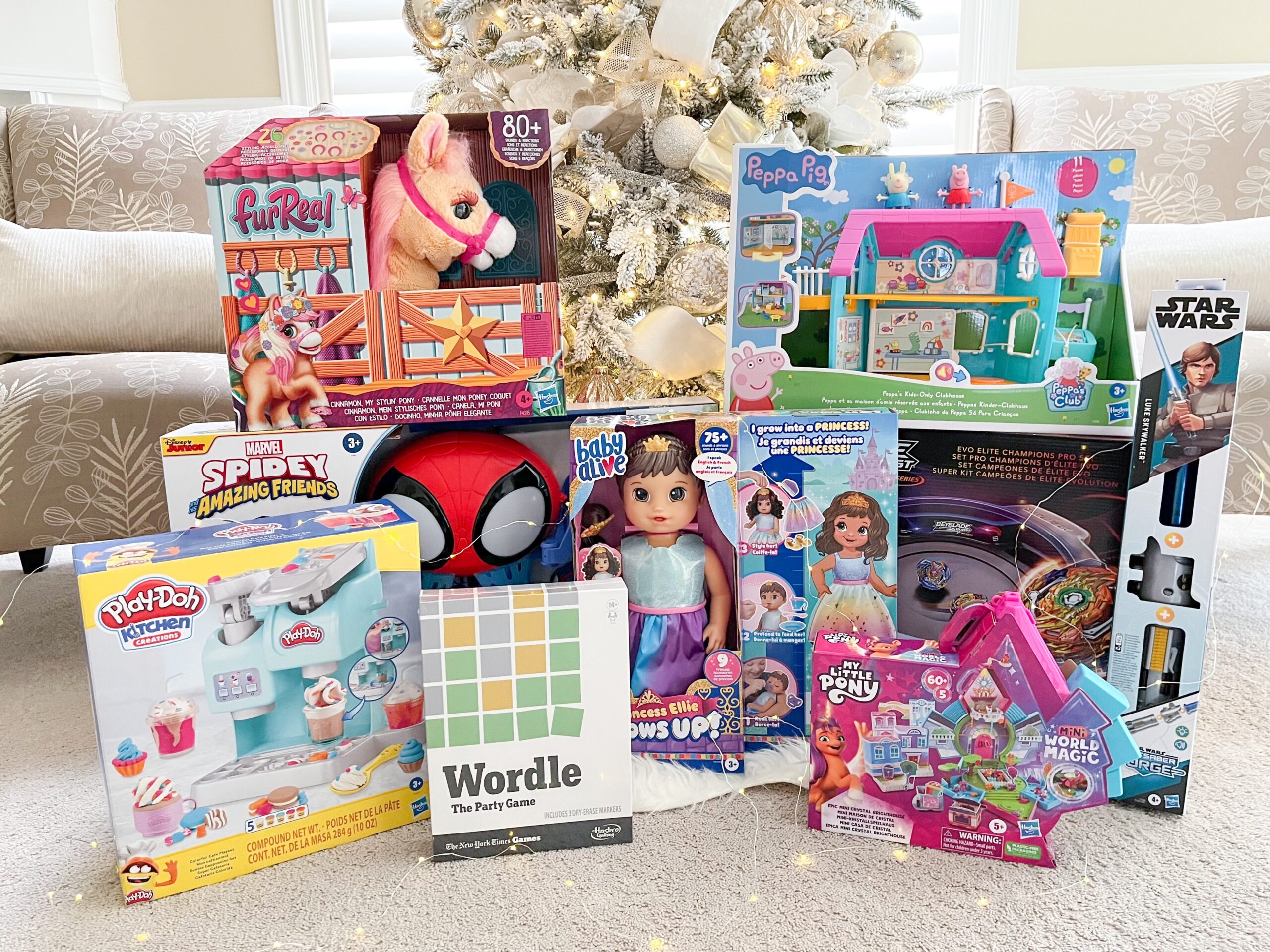 Play-Doh Kitchen Creations Cafe Playset 
This pretend play cafe makes coffee, tea, and other colourful make- believe drinks. Pretend to make drinks using the drink toy machine to fill the clear cups with fun and colourful Play-Doh frappes, or make a hot drink in the mug that's included. There is even a pretend topping station where you can add Play-Doh whipped cream!
This set includes the cafe playset, mug, 3 clear frappe cups, 2 frappe cup lids, a spoon, and 5 cans of Play-Doh in colours blue, white, pink, orange, and brown.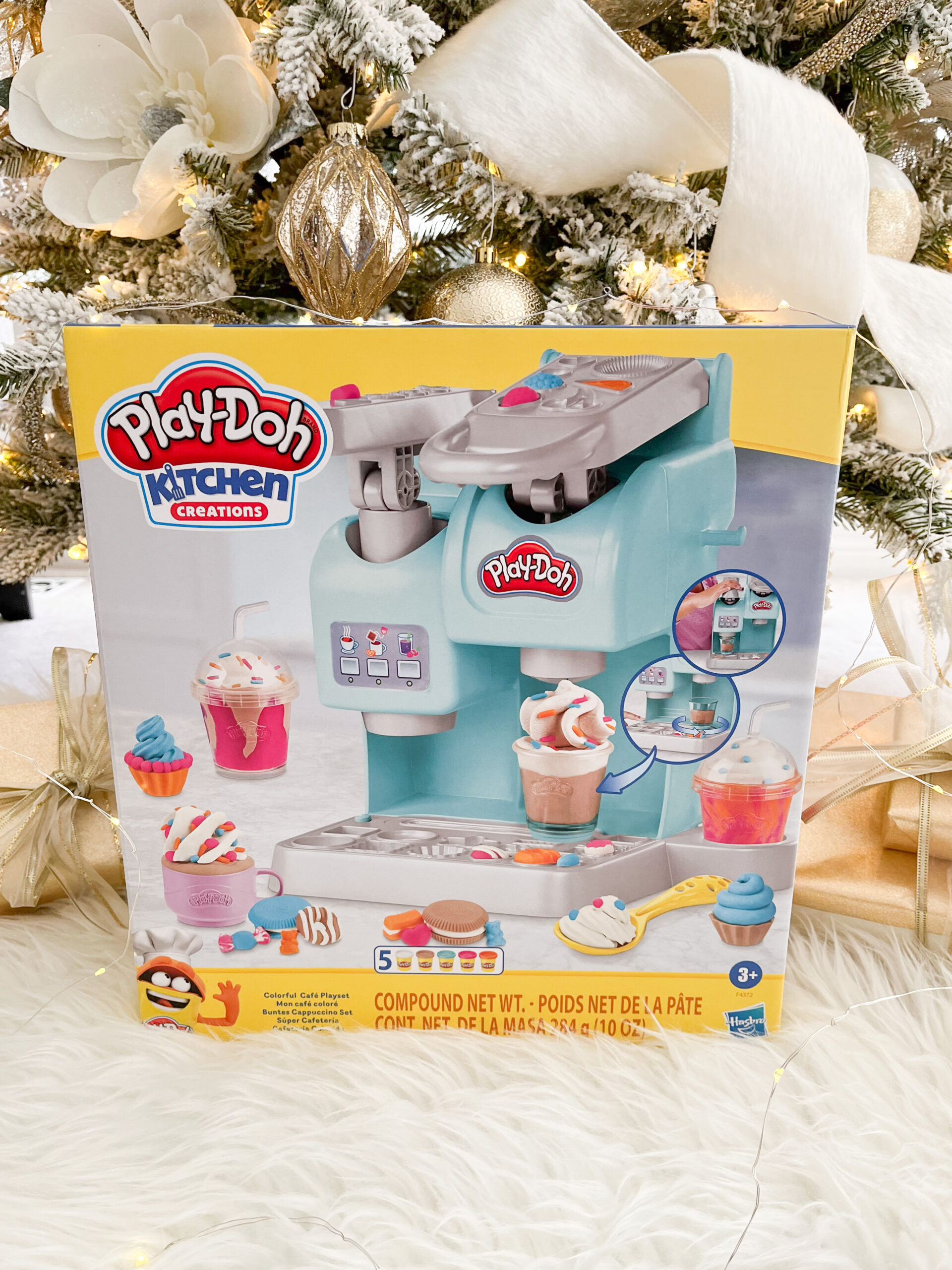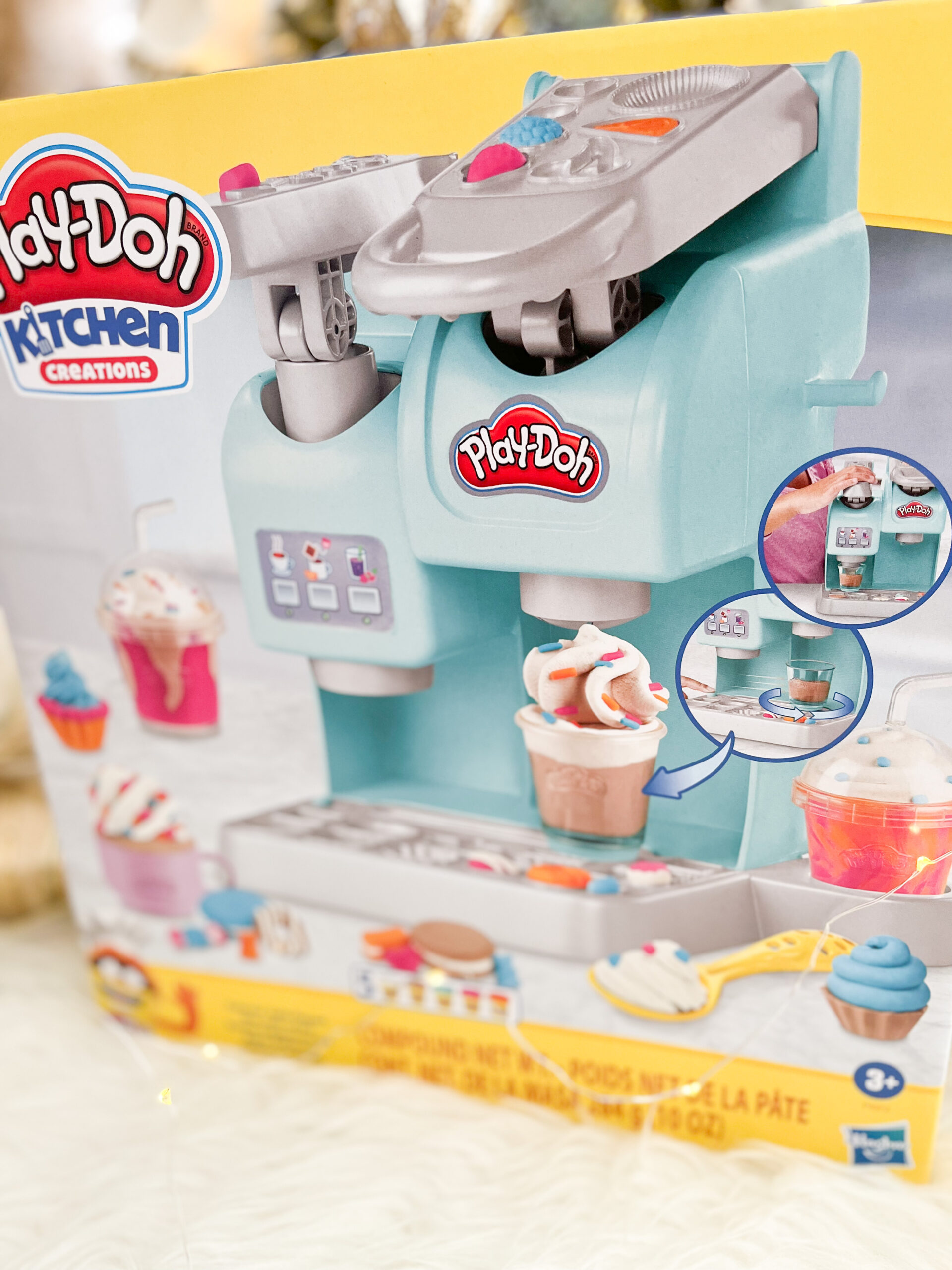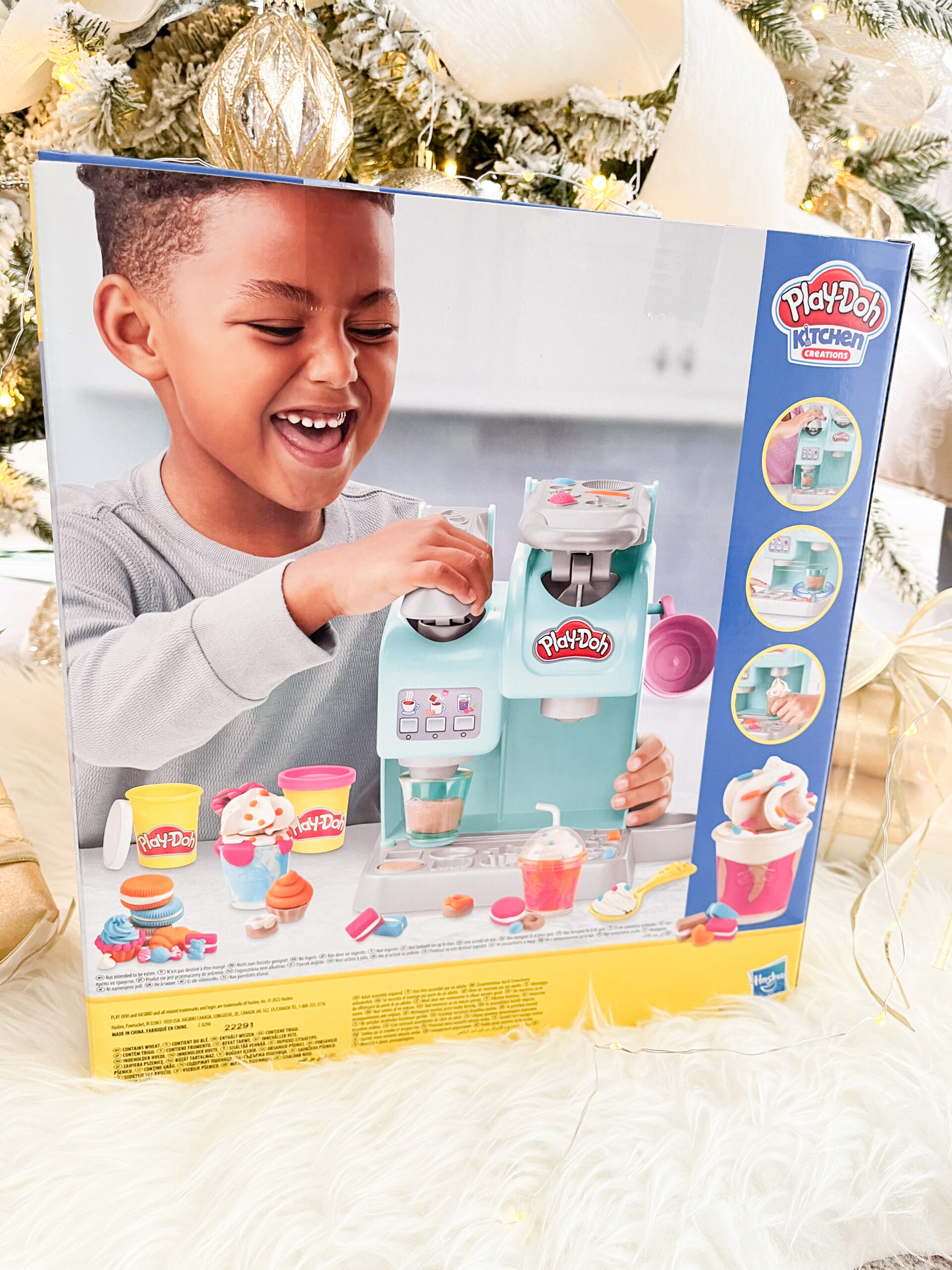 Peppa Pig Peppa's Kids-Only Clubhouse
This fun playset comes with 2 figures, 7 accessories, and a flag to place on top as a "kids only!" sign. Kids can have fun with Peppa & Rebecca Rebbit. There is a detachable slide, a tire swing, flippable wall that shows a bakery scene and a store scene. Plus, you can hear different clubhouse sounds and phrases.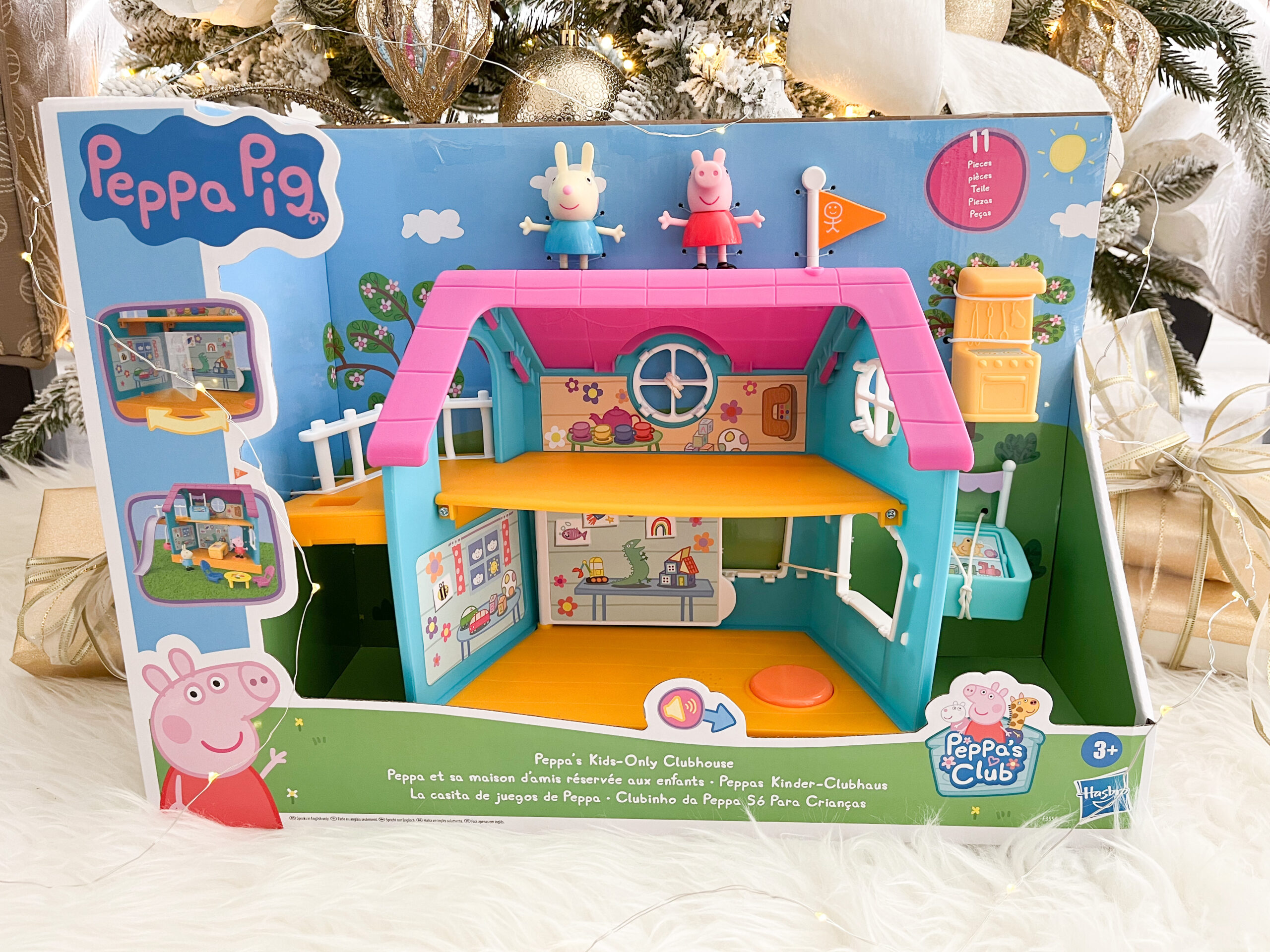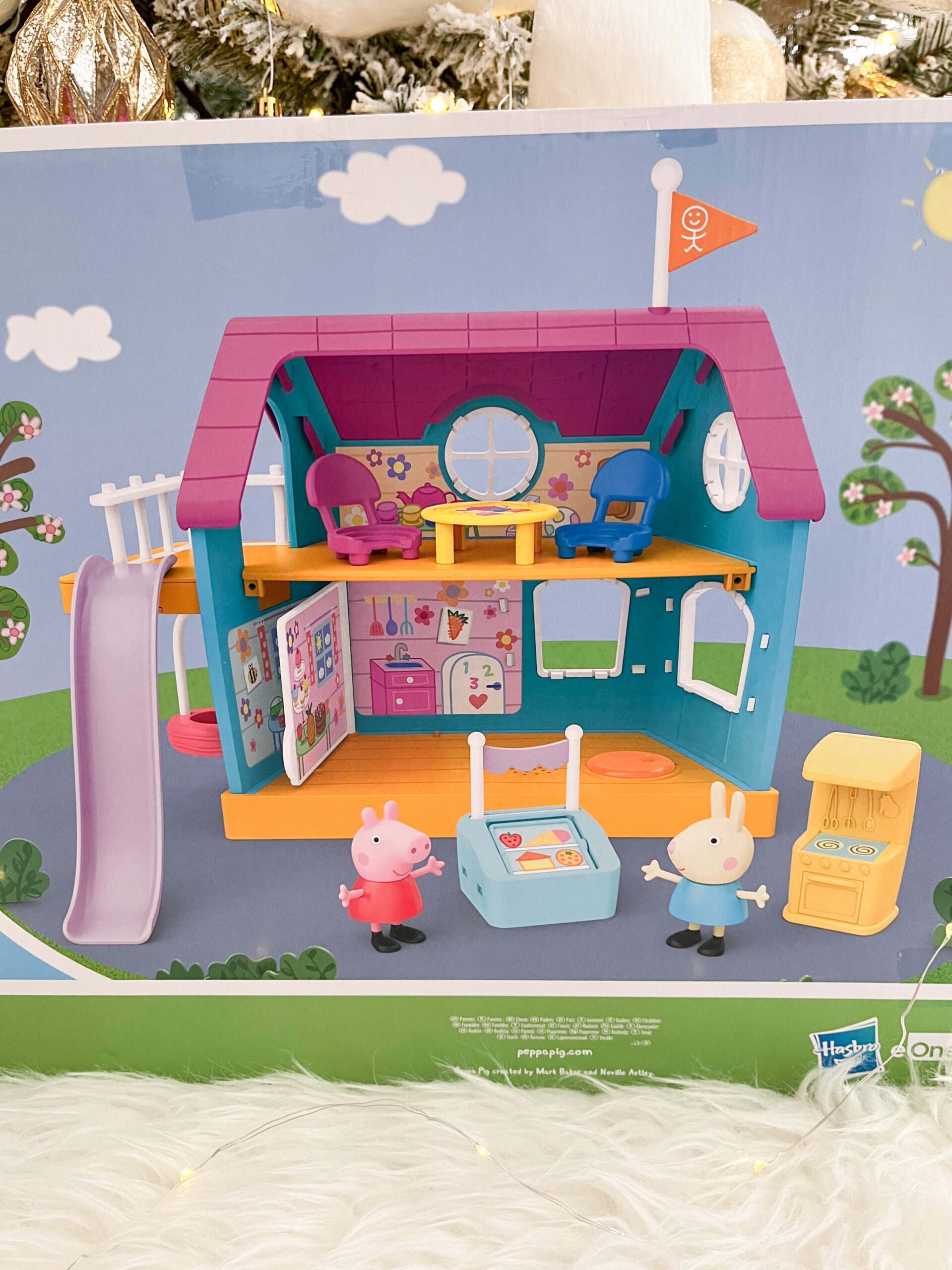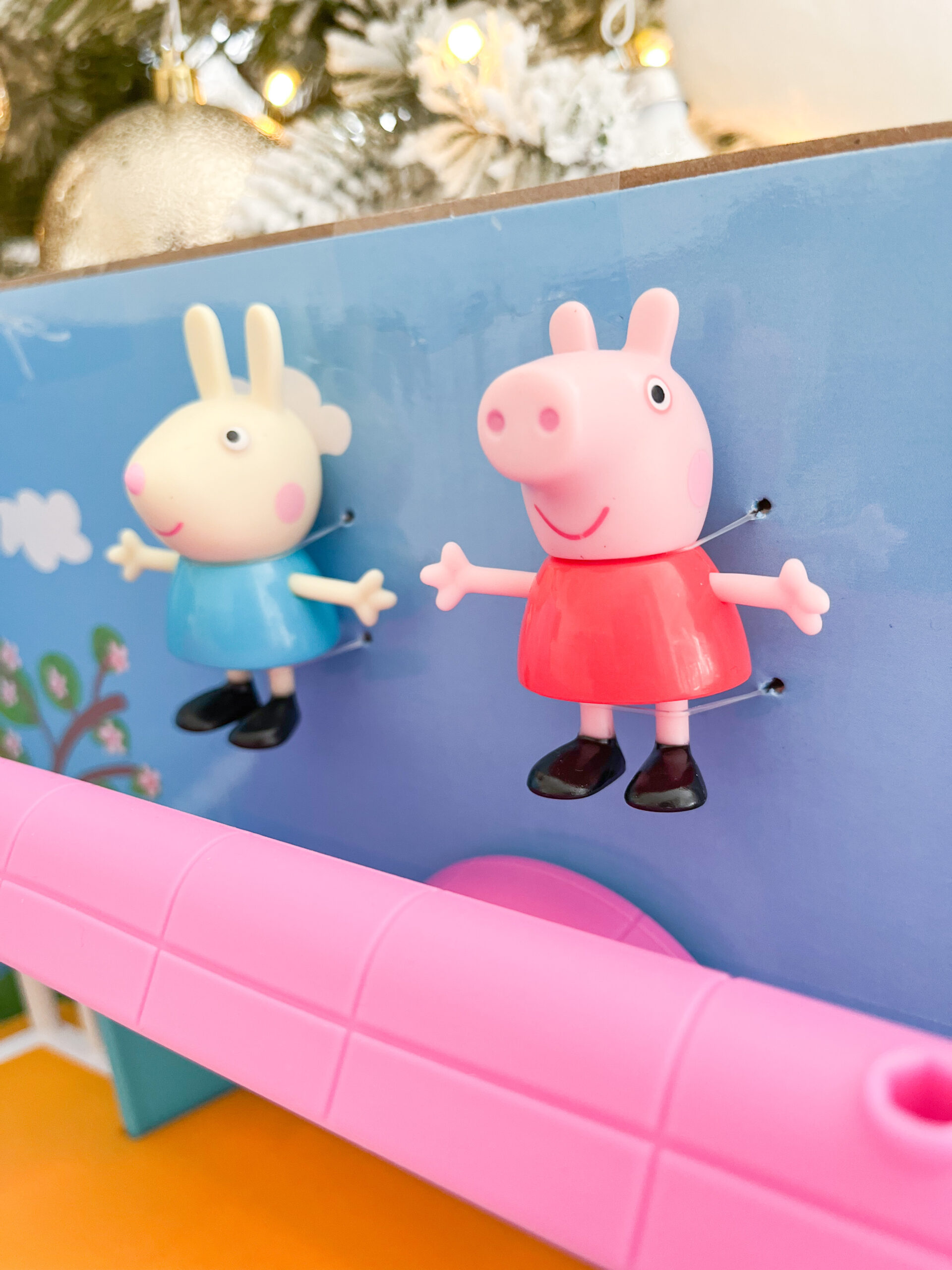 My Little Pony Mini World Magic Epic Mini Crystal Brighthouse
This playset comes with 5 mini ponies, plug-in accessories and props for customizing the scene, paper pop-up buildings, and some water-reveal accessories. If you detach the rainbow handle on the playset, you can use it as a bridge to connect other Mini World Magic Sets too! So fun!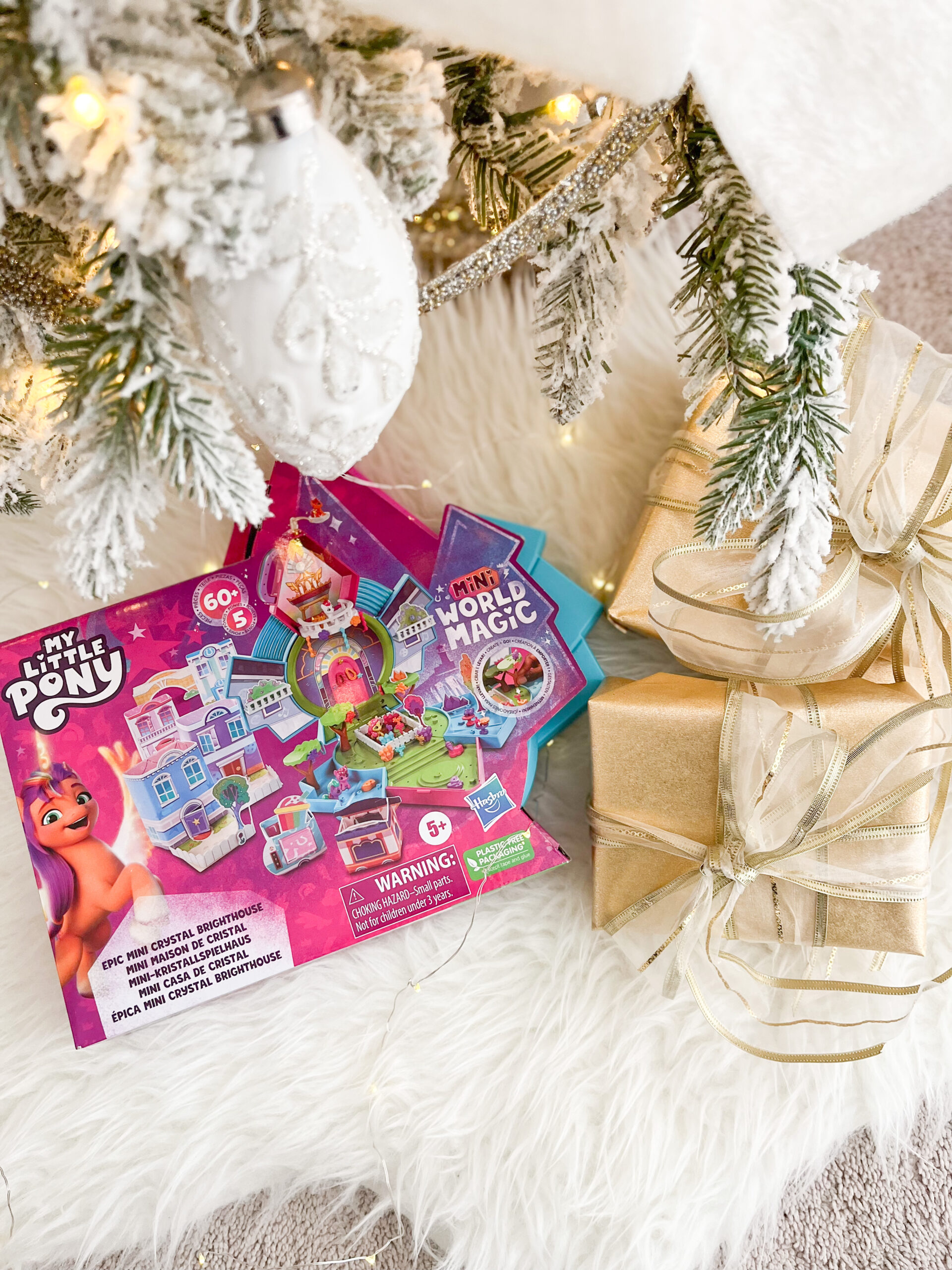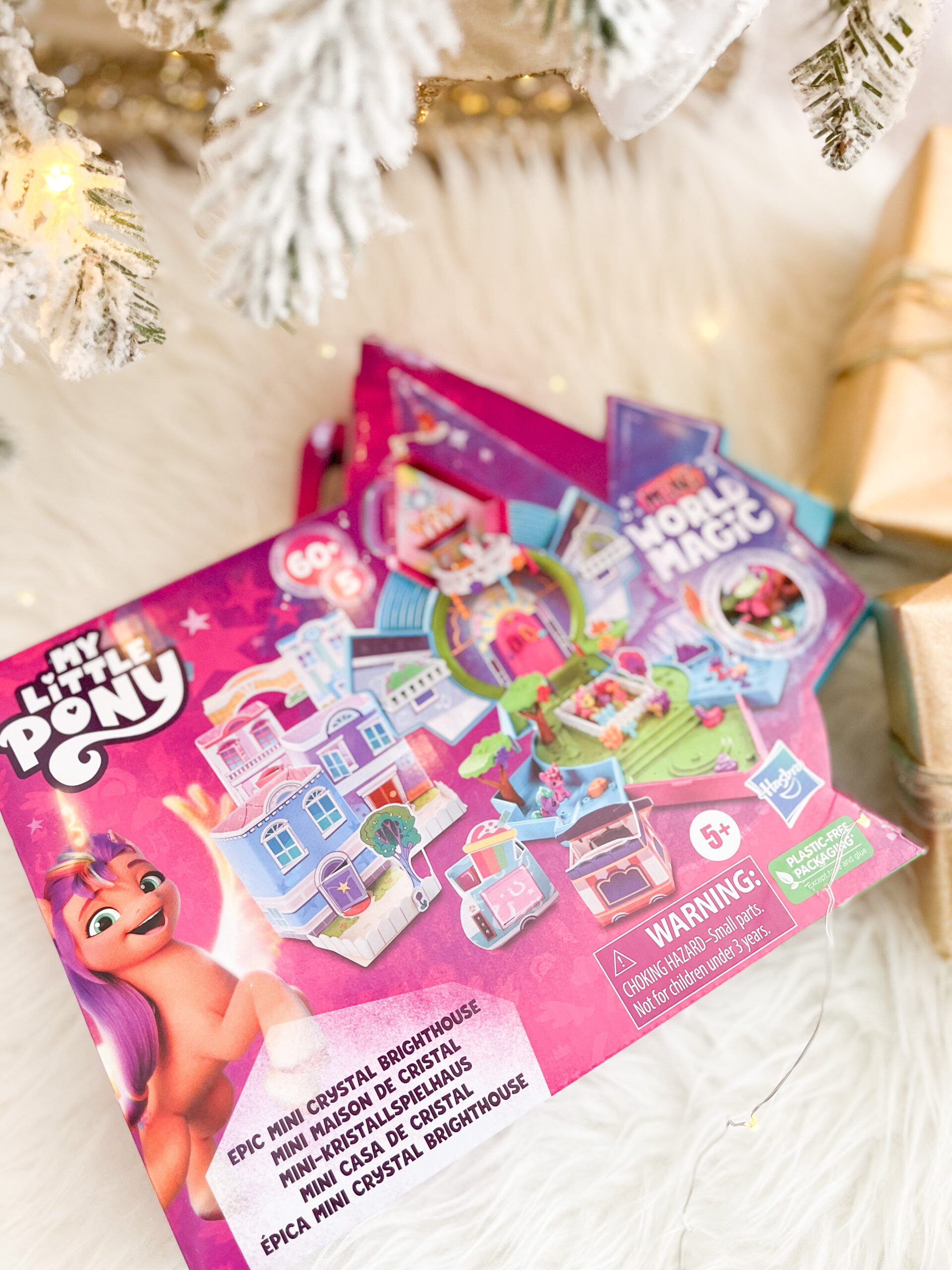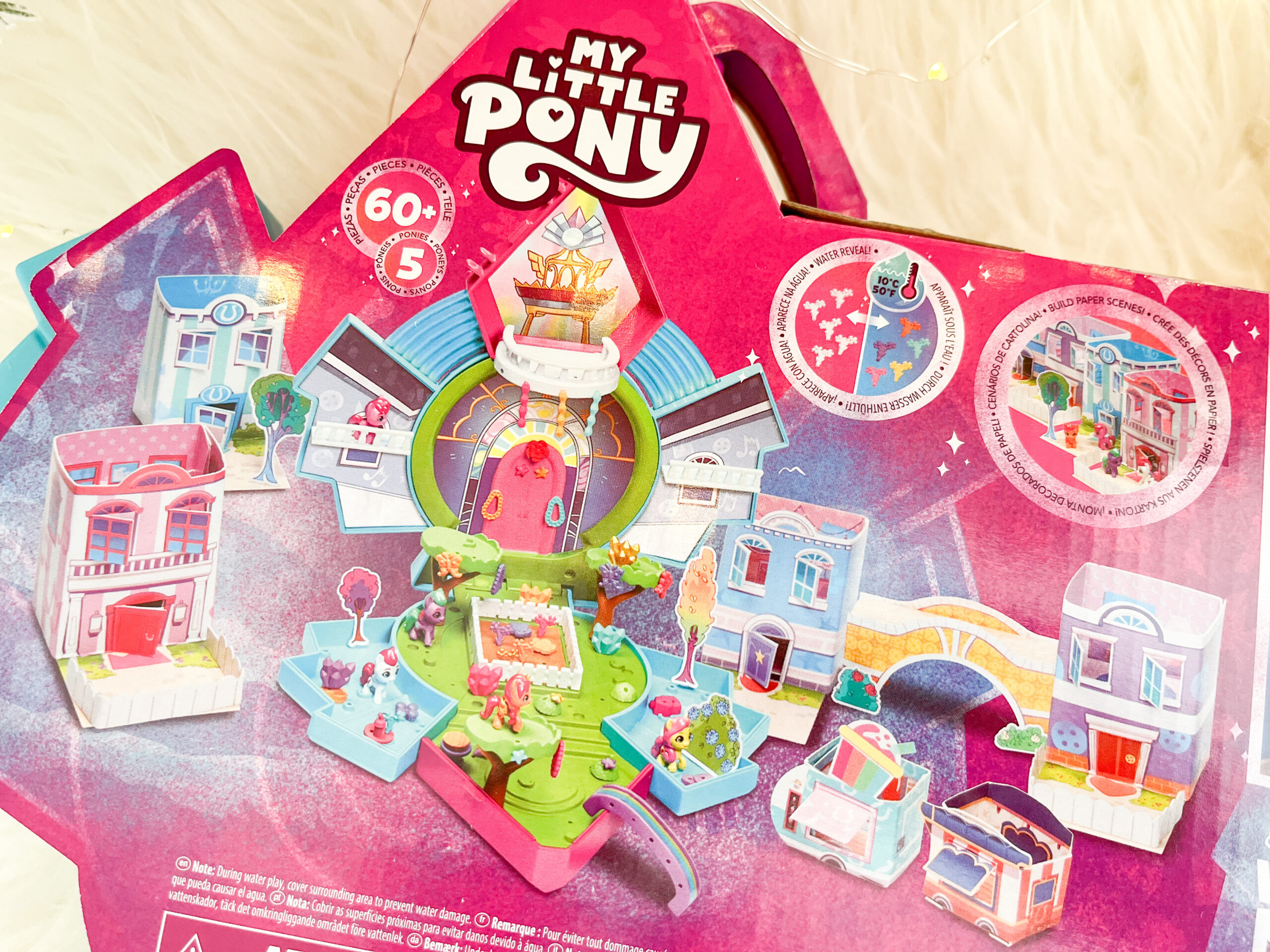 Star Wars Luke Skywalker Lightsaber Forge
Kids can pretend Lightsabeer battles in the Star Wars Galaxy. This electronic Lightsaber has 4 parts- the blade, cap, cover and core. It has electronic sound FX inspired by the Star Wars entertainment, and a cool light-up blade! Use pieces across the Lightsaber Forge line to create so many new combinations! This toy is a must buy for any Star Wars fan!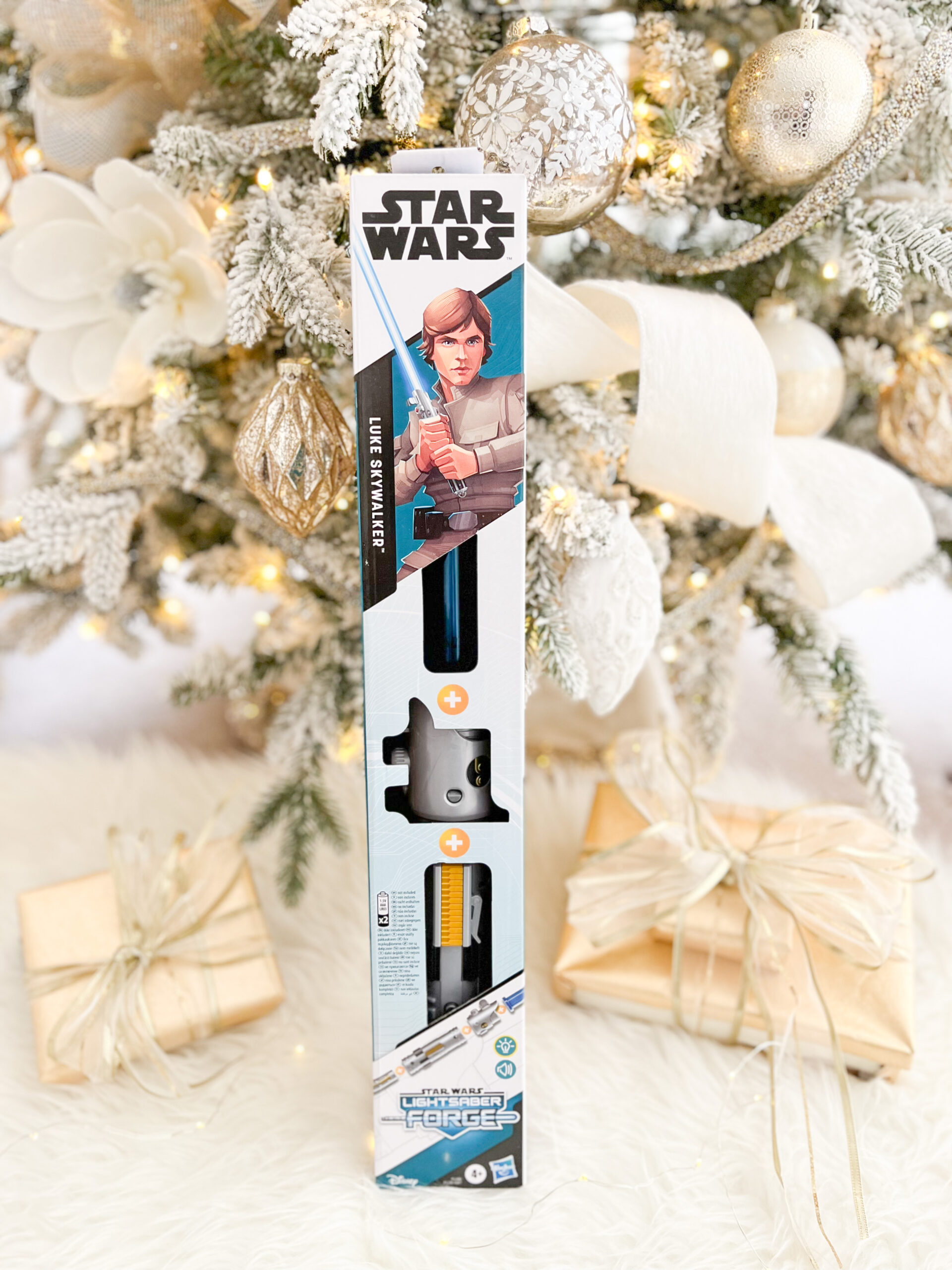 Wordle- The Party Game
Do you have a Wordle lover? Players take turns writing down a 5-letter Secret Word, while others try and guess it in the fewest tries to win. (You have 6 tries max) Players are competing against each other, and the player with the fewest points at the end of he game wins! Comes with a dry-erase Wordle boards and markers for unlimited play. You can choose to play the game in 3 ways- fast, timed or teams.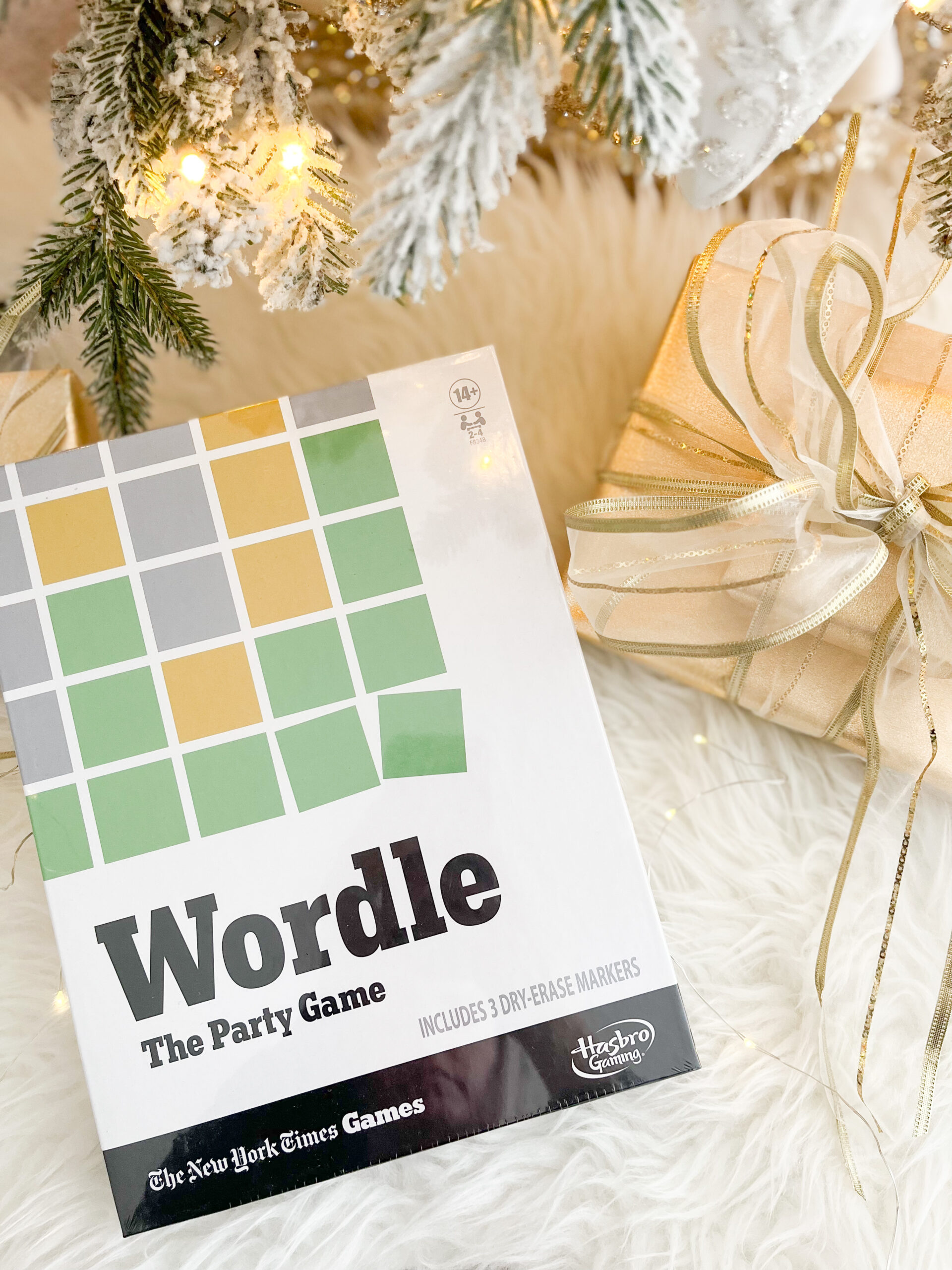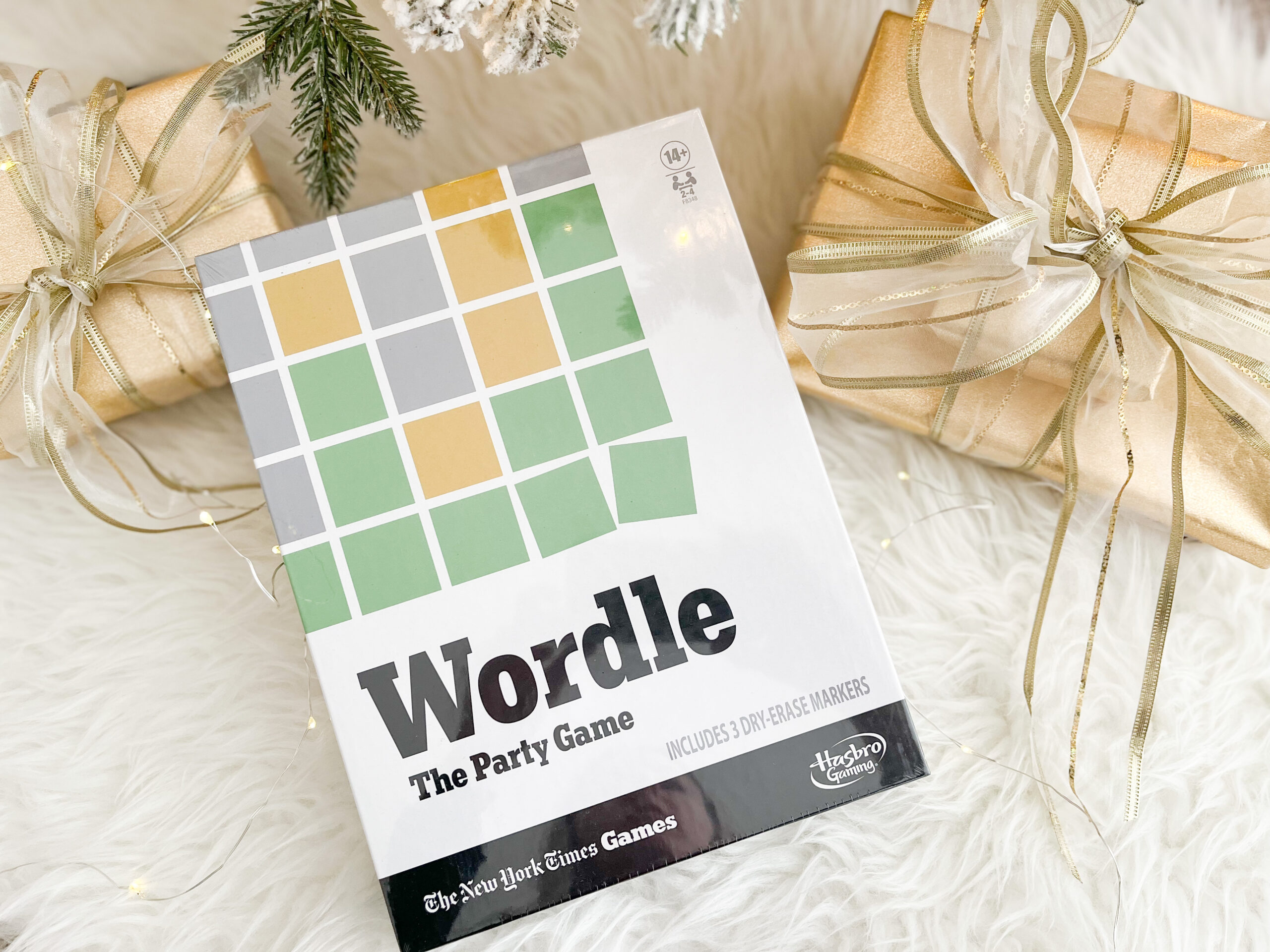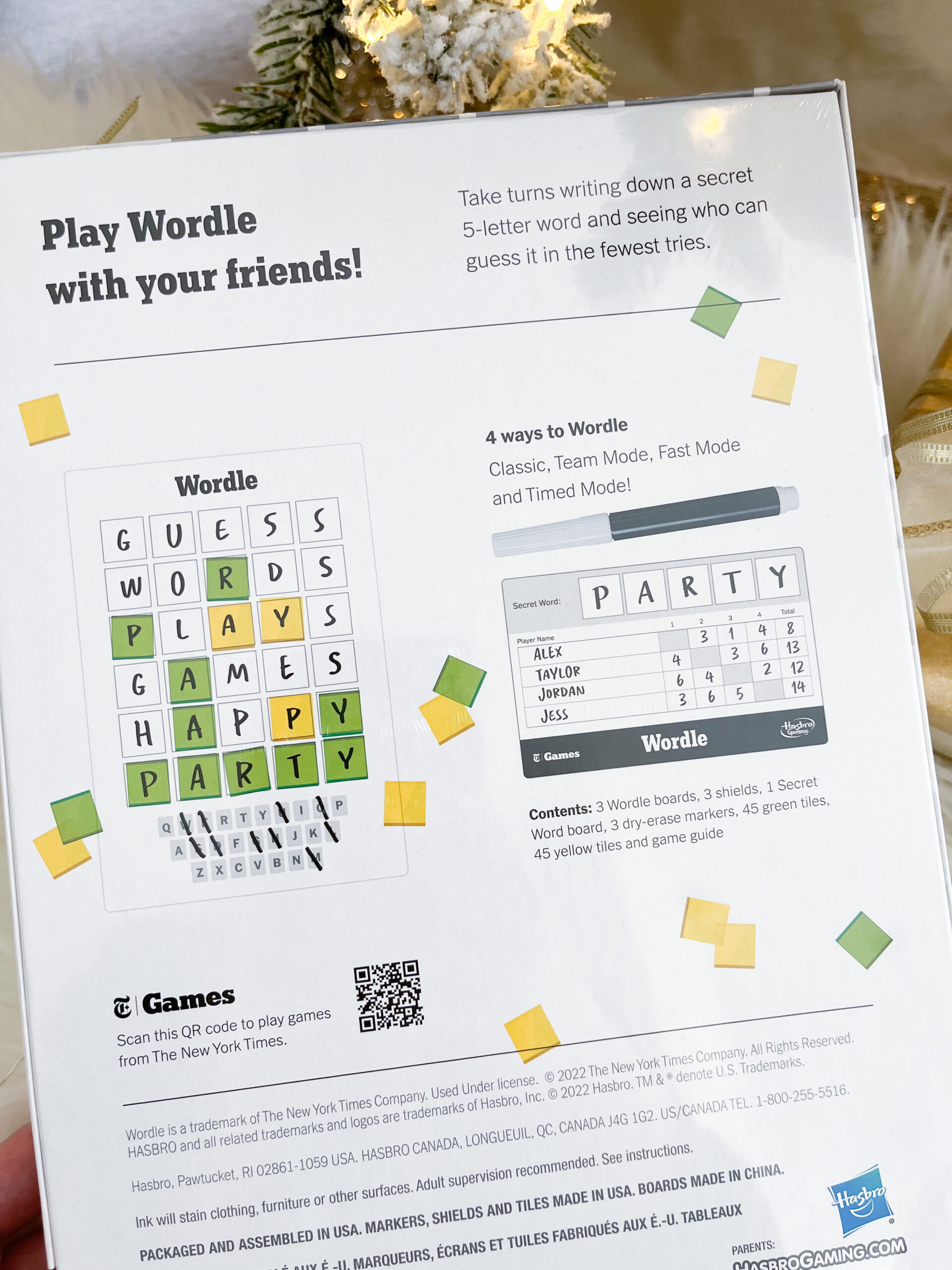 Baby Alive Princess Ellie Grow Up! Doll
Baby Alive Princess Ellie Grows Up! doll grows up little by little with kids' care. She starts a 14 inches and slowly grows to an 18 inch Princess by rocking her and using her nurturing accessories such as her pacifier, pretend sippy cup, and bowl/spoon. Included is her growth chart to measure her, so kids can have fun keeping track of her height as she continues to grow. She has over 75 sounds and phrases, when she becomes fully grown she says "Wow! I'm becoming a princess!" You can also return her back to baby mode or a princess faster by pressing the growth button on her back.
You can also dress her up with her brushable tiara hair extension, and her princess skirt.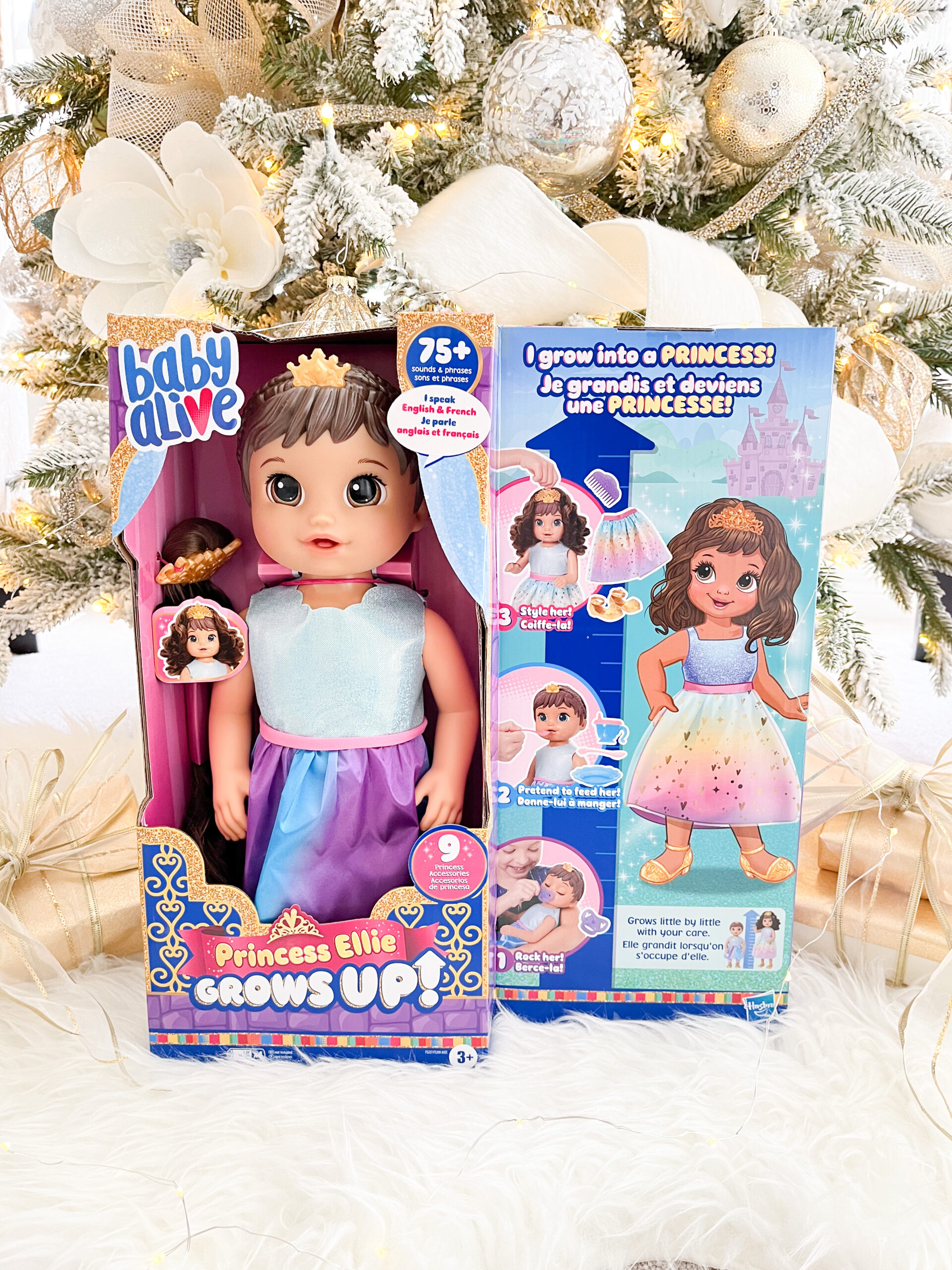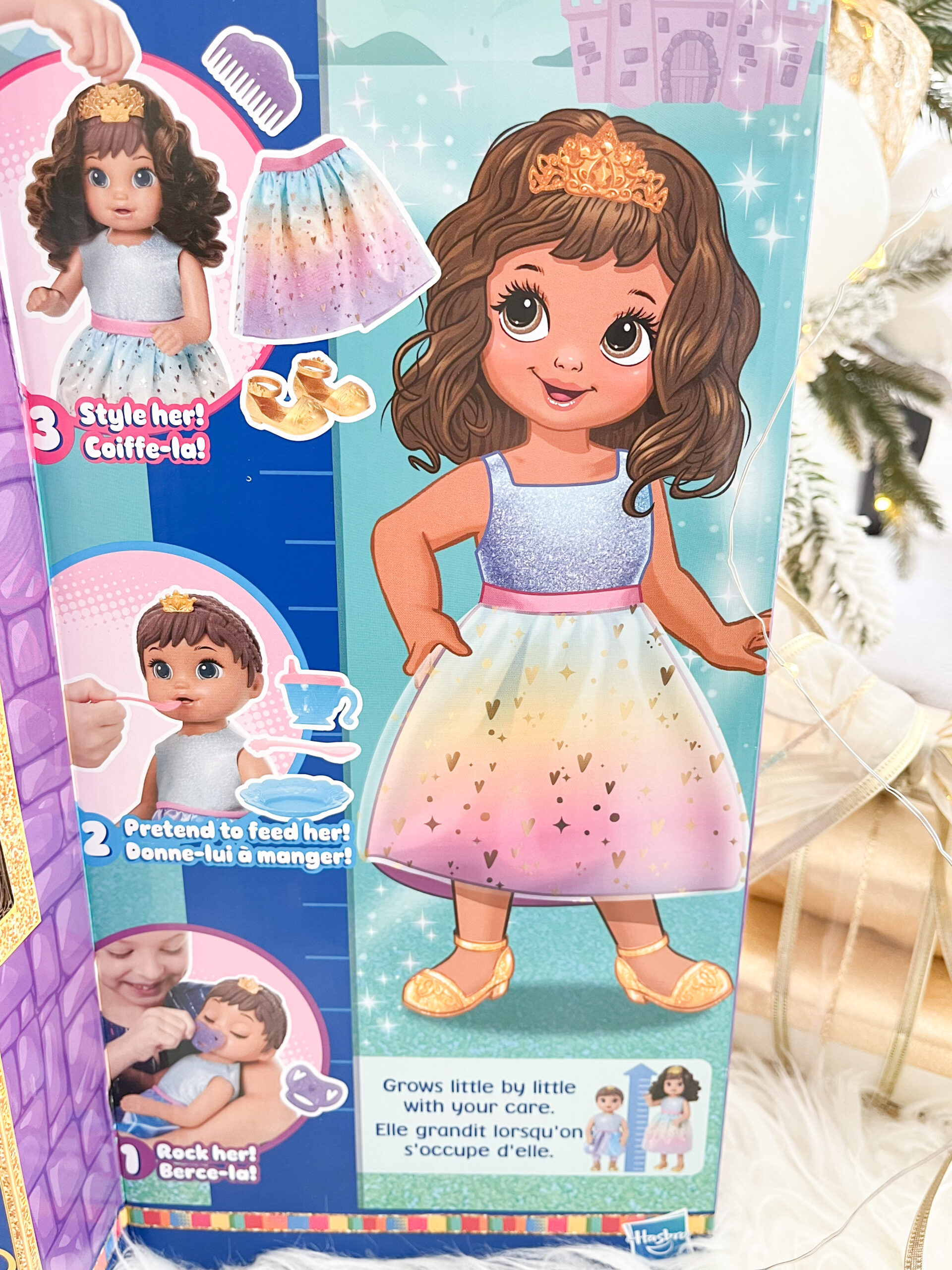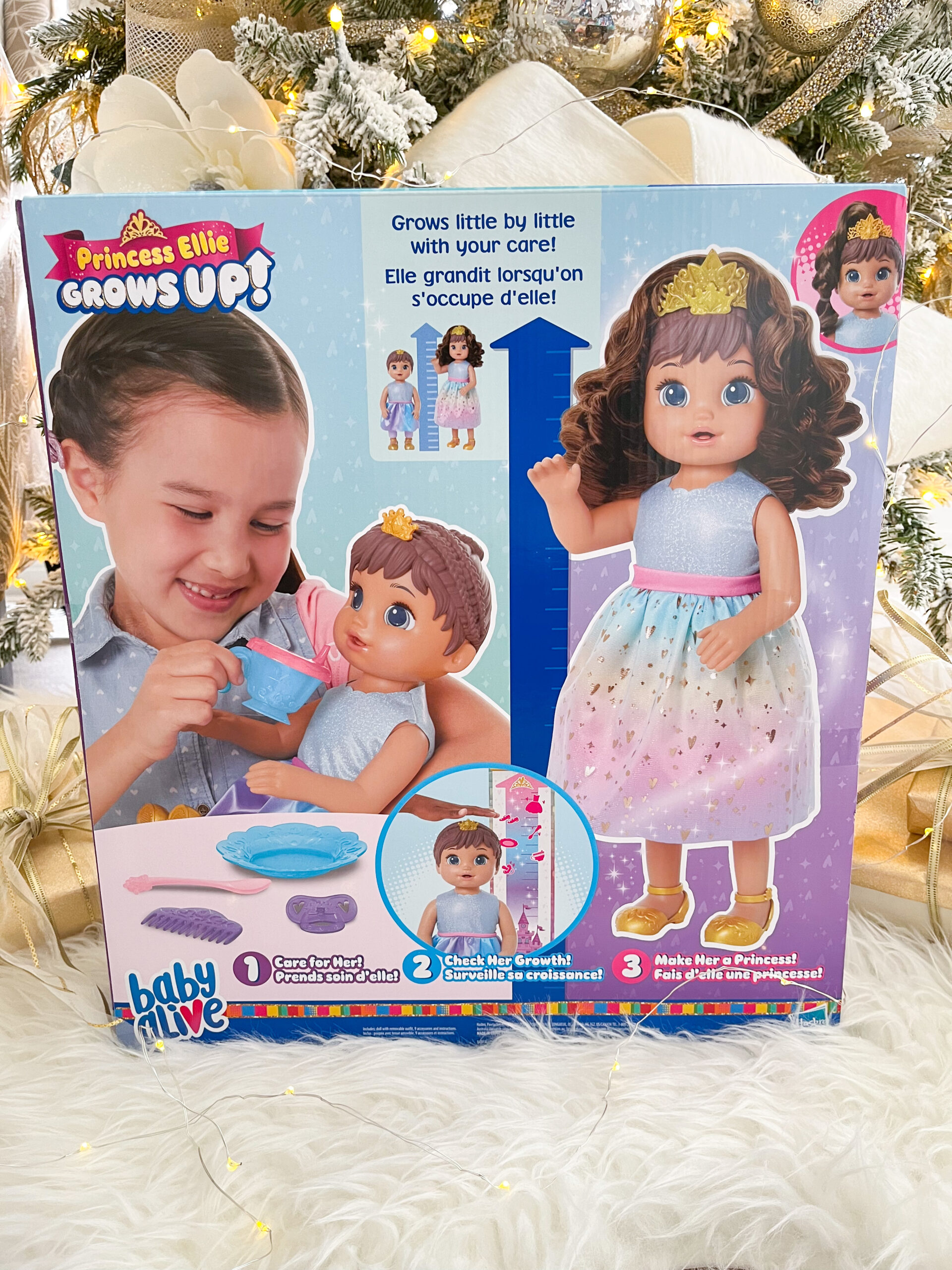 Spidey and His Amazing Friends Web-Quarters Playset
The ultimate web communications headquarters complete with a helipad and web jail. This 15 inch Web- Quarters is inspired by the Disney Junior preschool show Spidey aand His Amazing Friends!  Kids can zoom Spidey in his Web-Crawler vehicle down the chute, climb the webs, spiral down the slide, and even trap bad guys in the web jail. The vehicle makes sounds, and the Web-Ster has cool sound effects and the eyes light up!
Playset works with other Spidey vehicles and figures!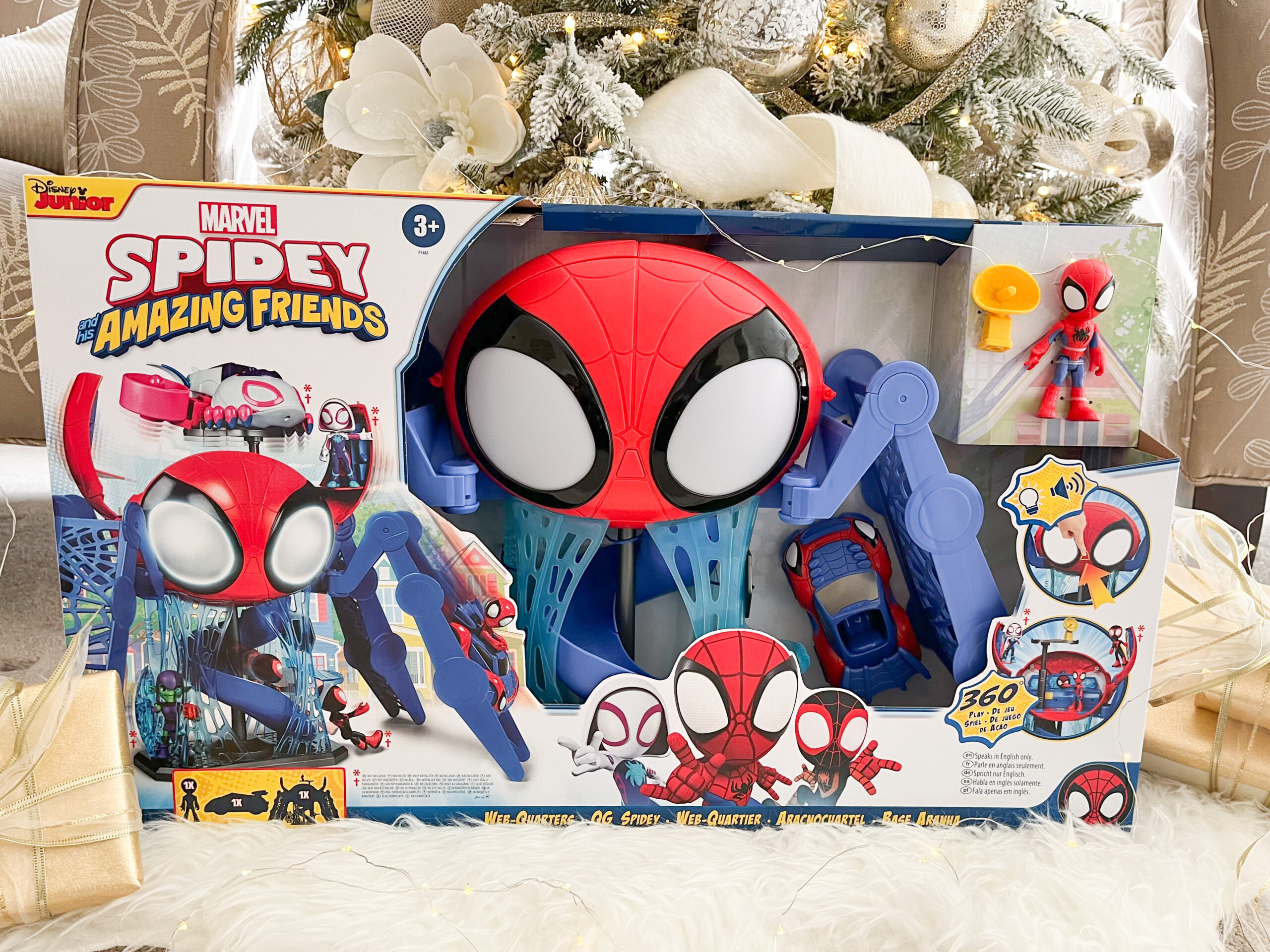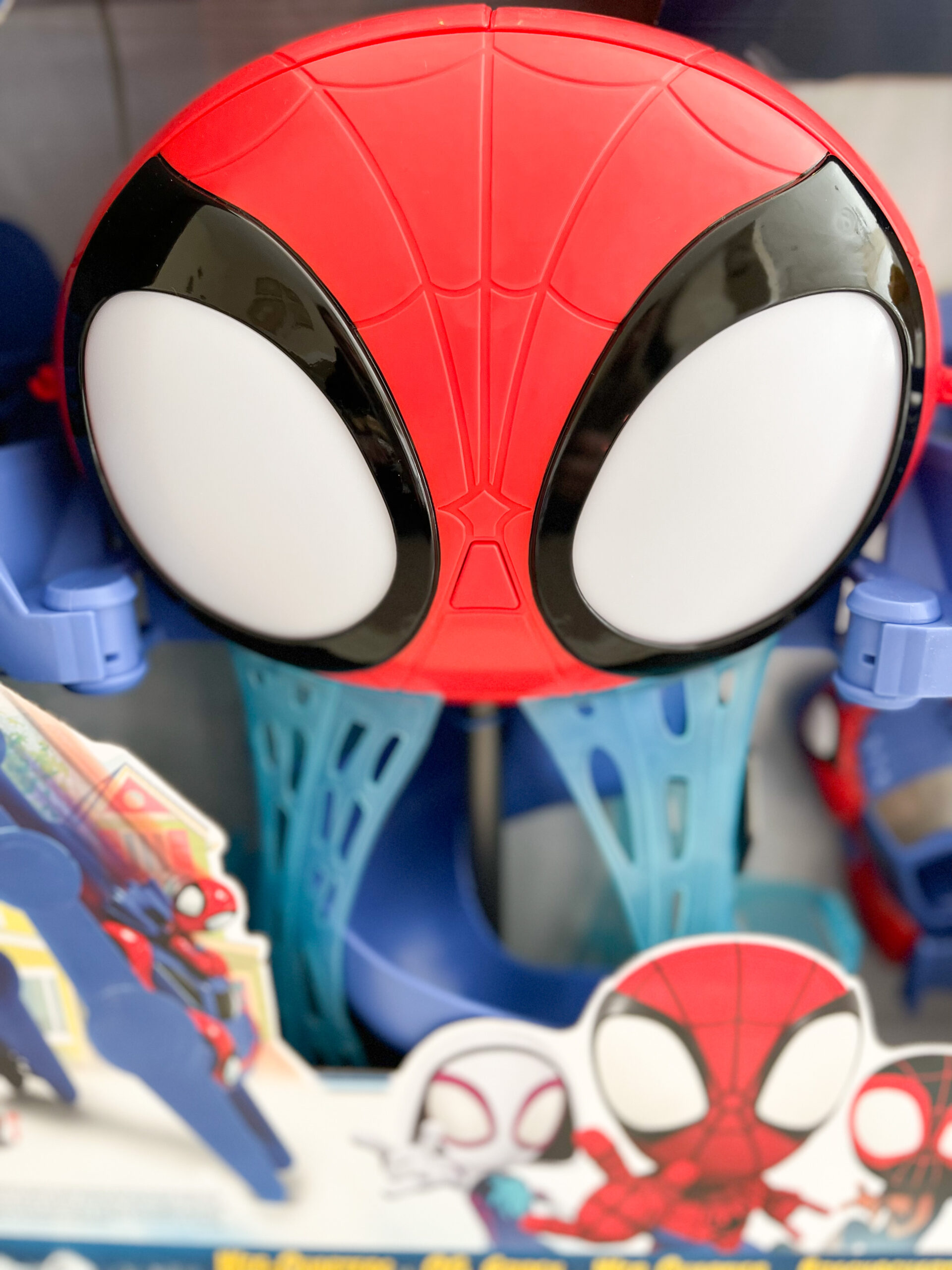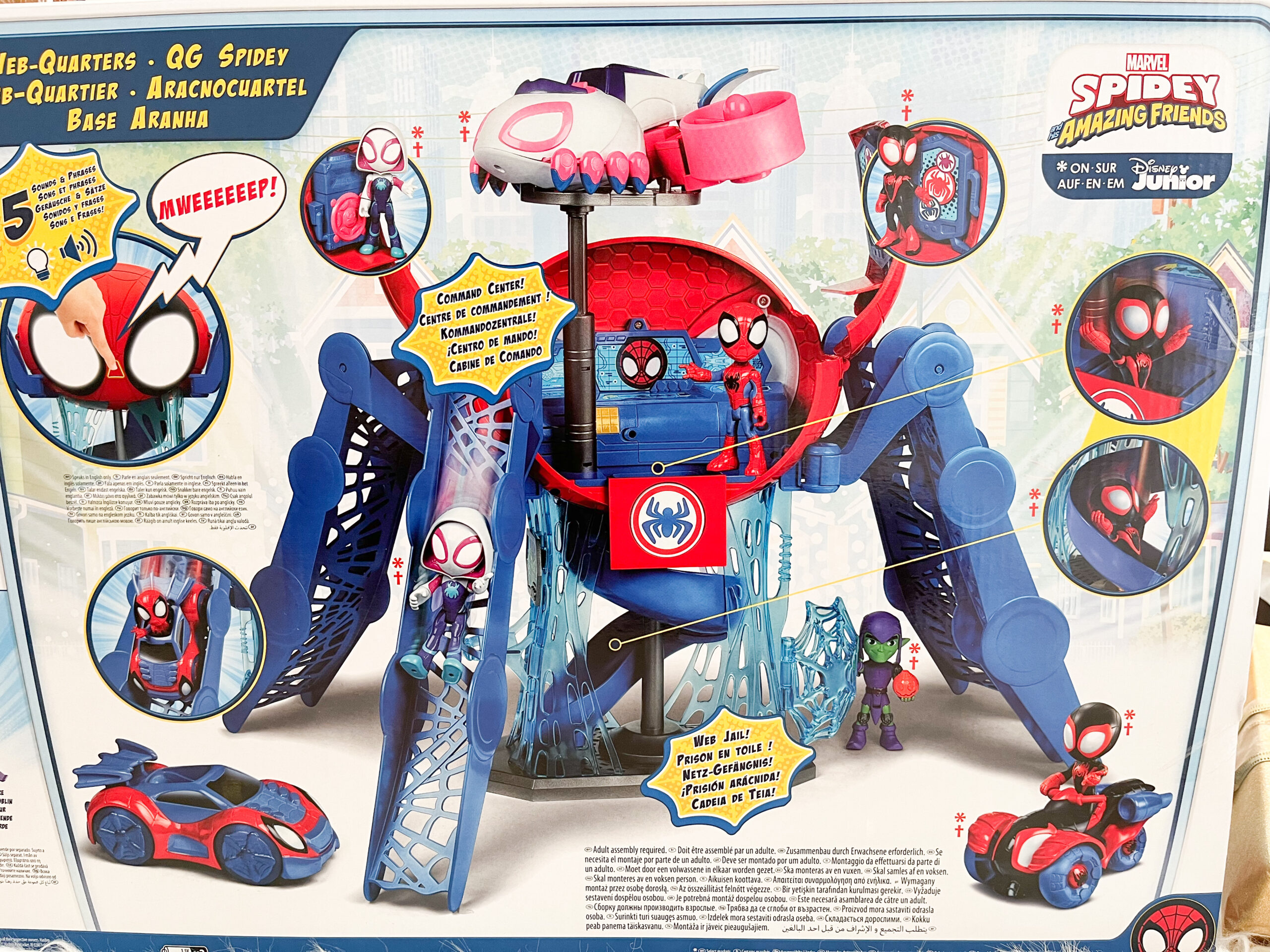 FurReal Cinnamon, My Stylin' Pony Interactive Toy
This 14 inch electronic pet is so cool! She can blink her eyes, move her ears, head, and neck! She responds when she is fed, petted on the back, cheeks and nose. She has over 80 sounds and reactions!
She has 26 styling accessories that are included – 4 shimmery horseshoes, a flower crown, and 20 flower hair decorations for her bridle. Her apple accessory can be used as a brush and a snack. She also has a nighttime mode where you ca pose her into a comfy sitting position and she'll play a song.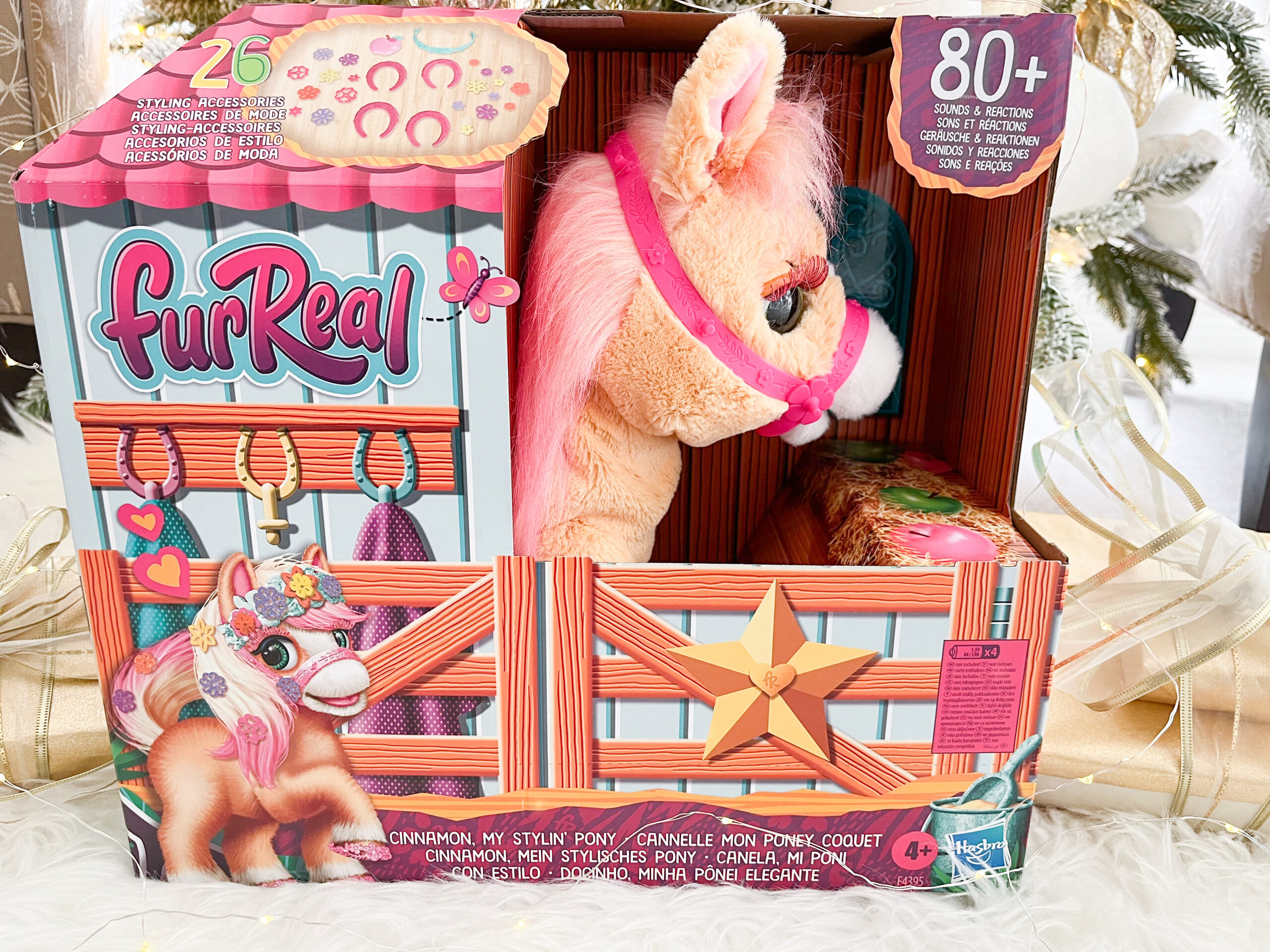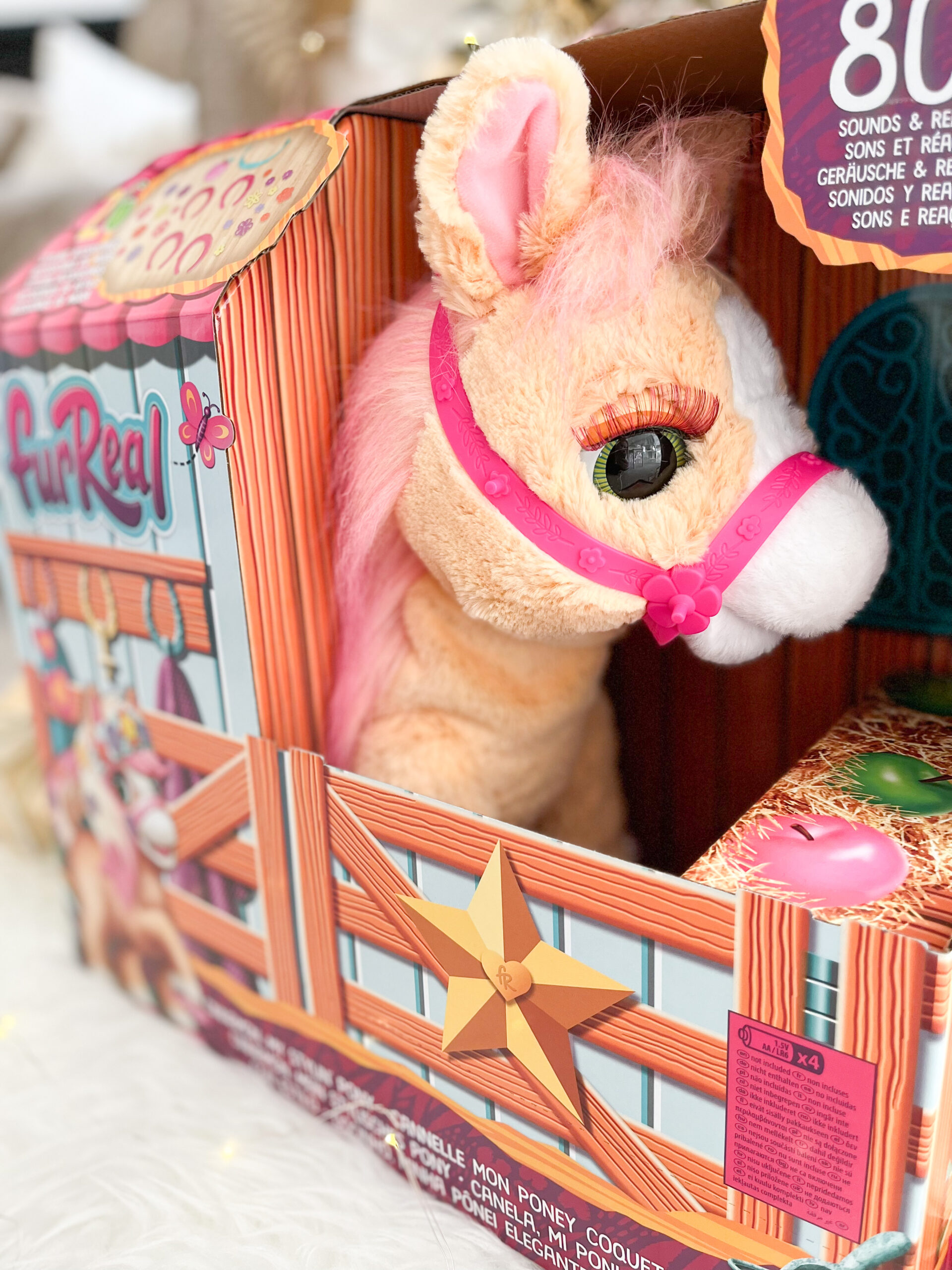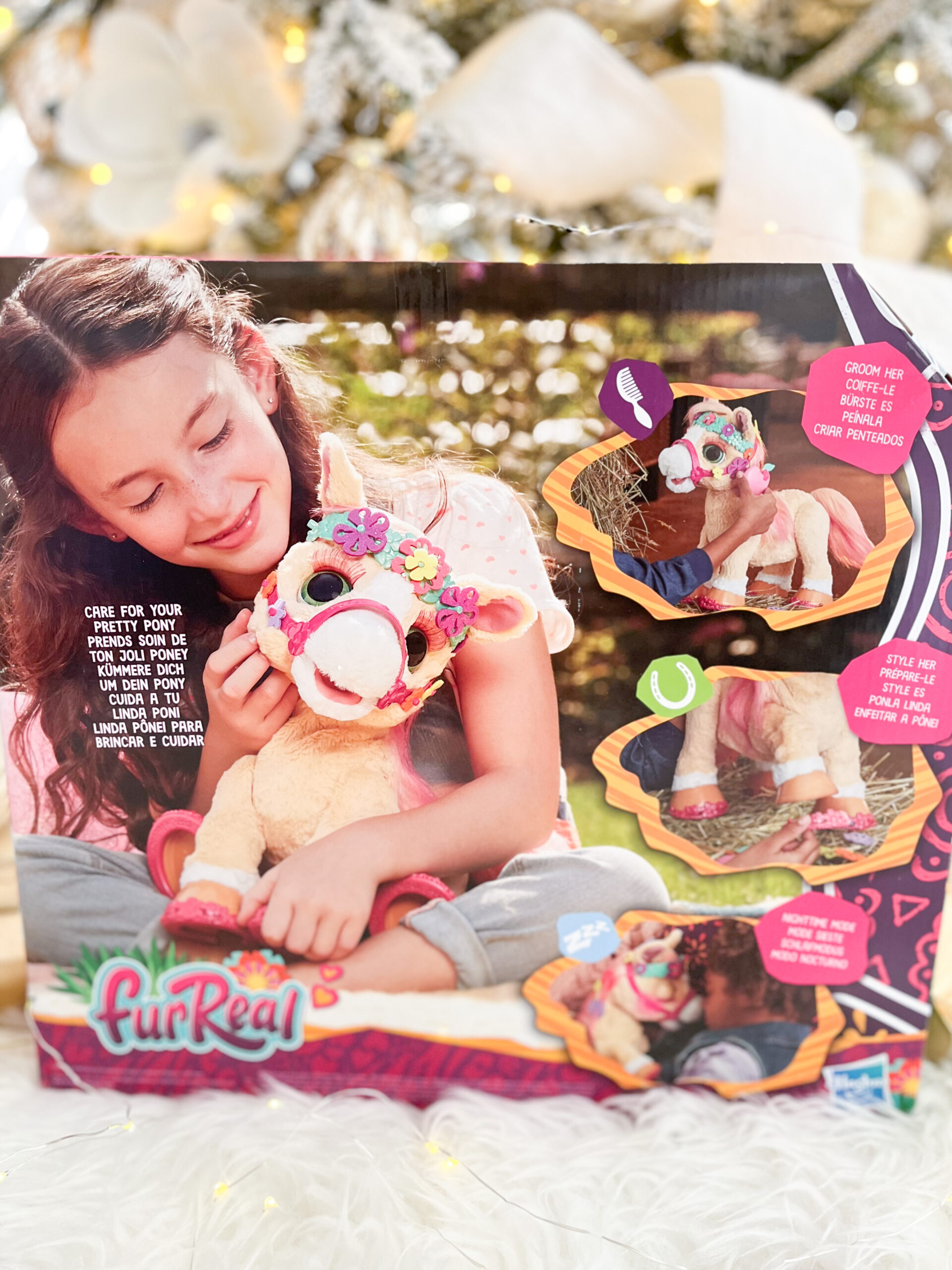 Beyblade Burst Pro Series Evo Elite Champions Pro Set 
Launch into head-to-head battles with this Pro Series Evo Elite Champions Pro Set. This battle set includes 1 Beyblade Burst Pro Series Evo Elite Champions Beystadium, 1 right-spin launcher, 1 left-spin launcher, and 2 competitive battling tops. Unlock digital battles by scanning the code in the instructions, and bottle like the pros in the Beyblade Burst app!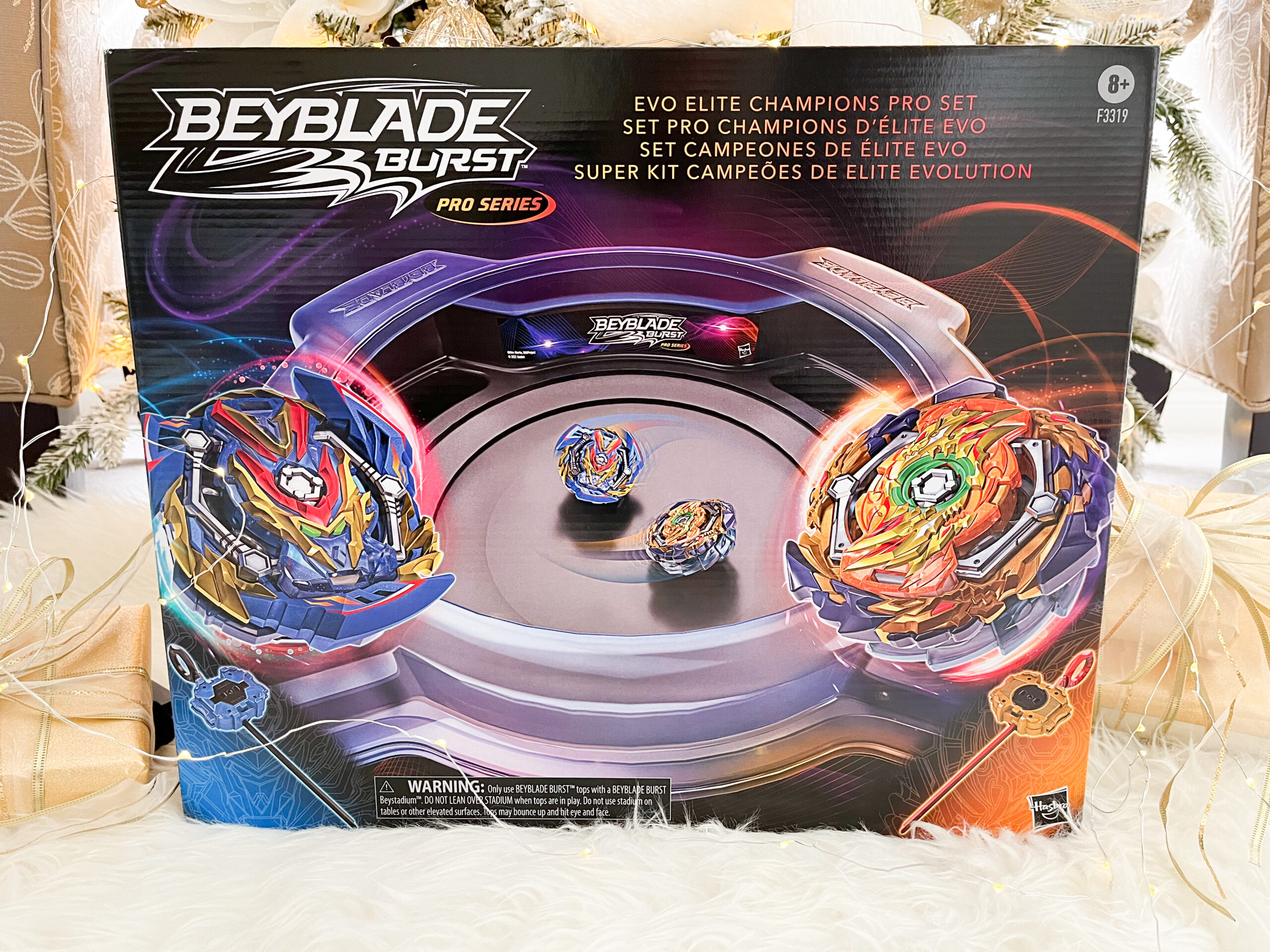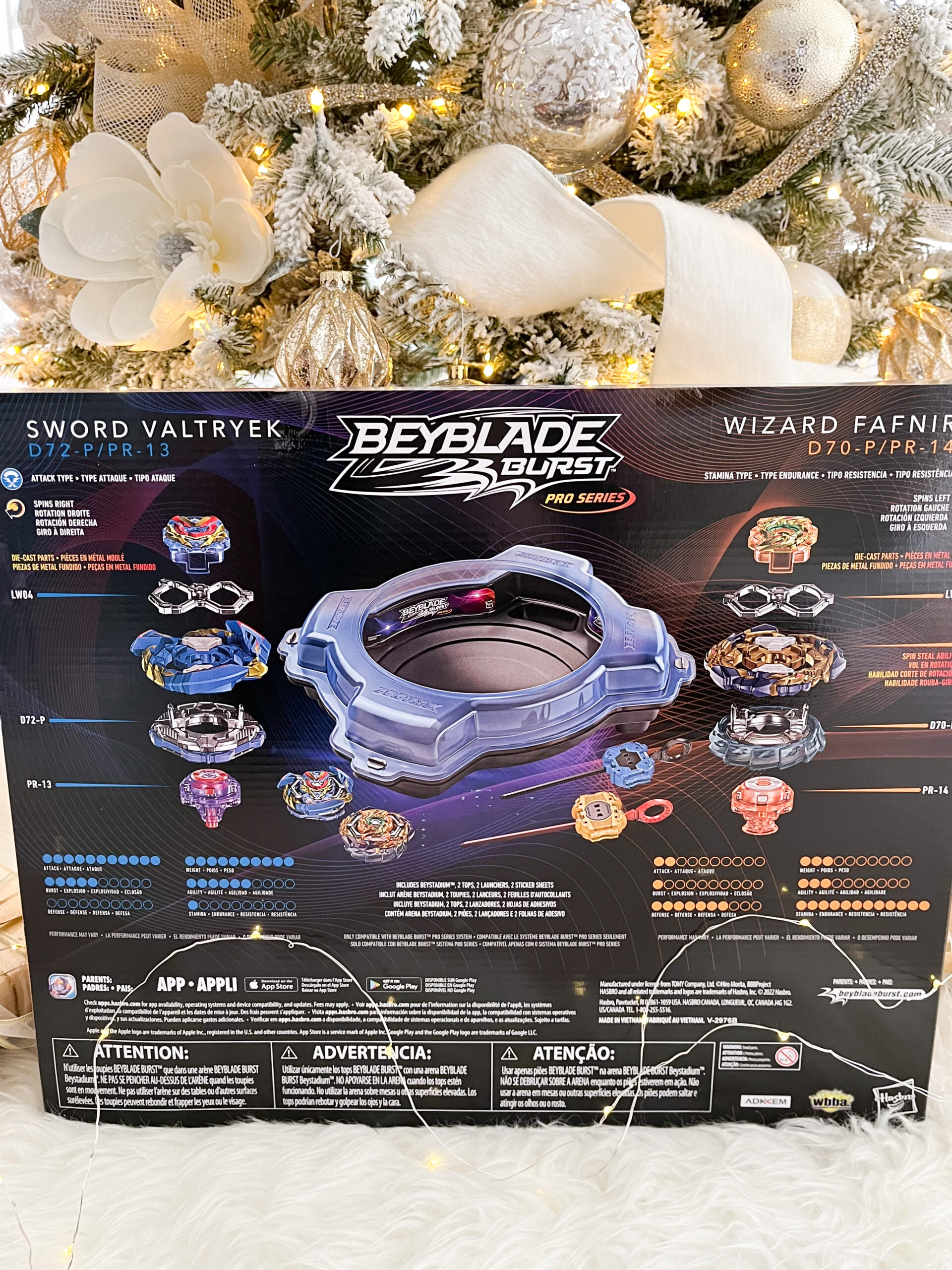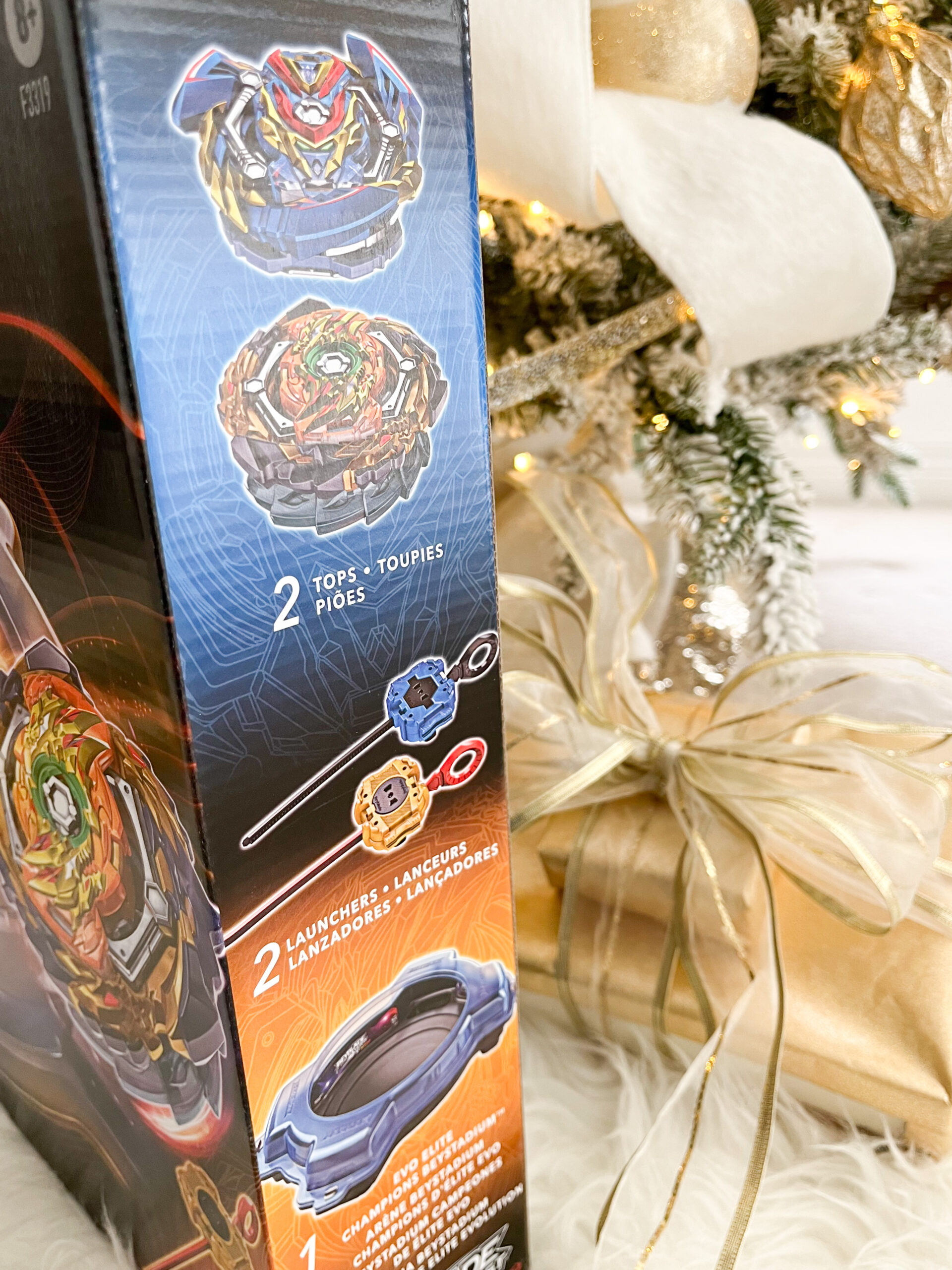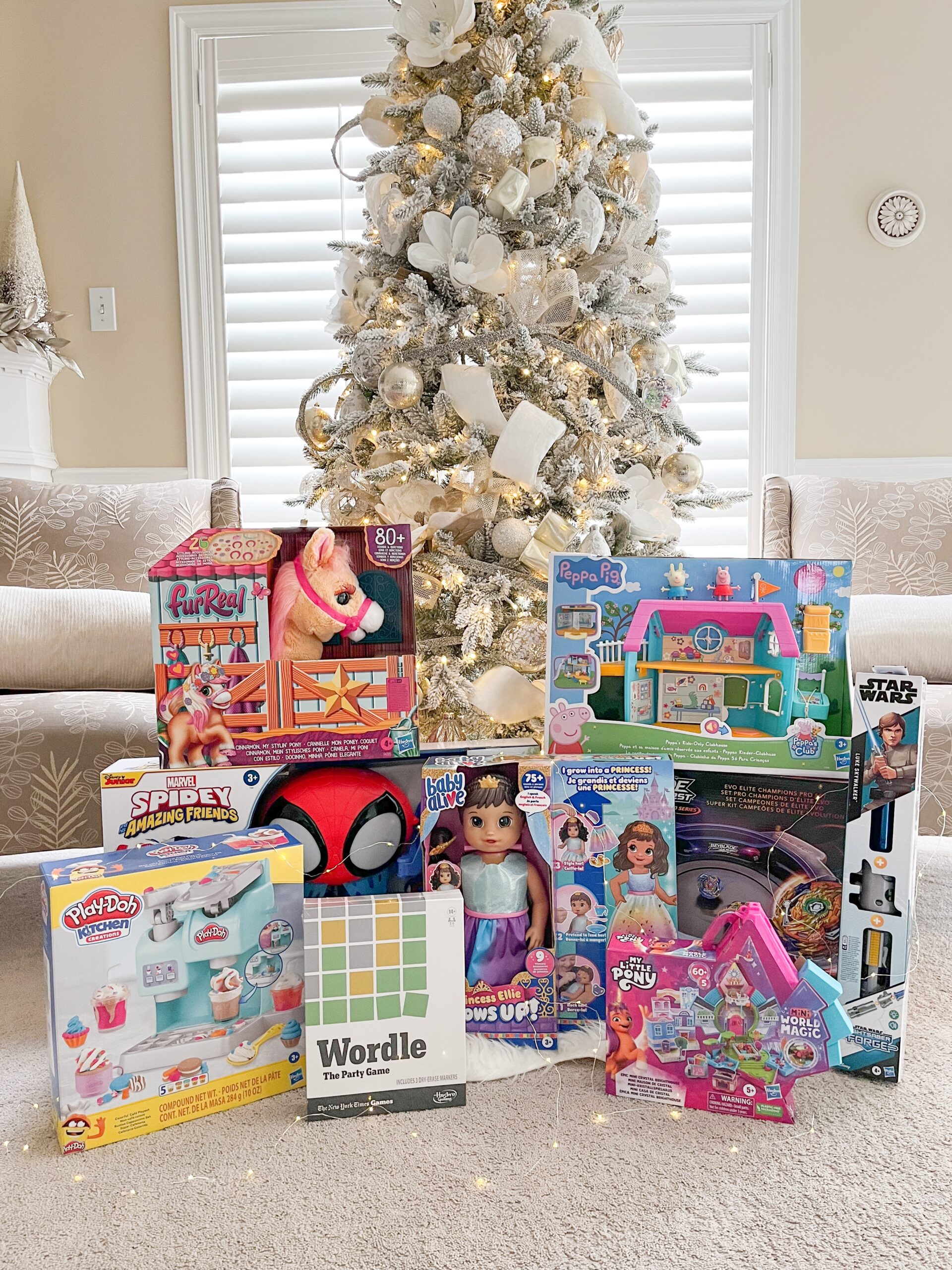 Happy Shopping!