It's that time of year, my Holiday Gift Guide for Her is finally here! I can't wait to share with you my gift ideas this holiday season. Check them all out below! Let me know which one you would love.
If jewelry is on your list for yourself, or someone special, Mejuri has so many beautiful pieces to chose from, at all difference price points to work with any budget. They sell jewelry at such affordable prices, because they sell directly to the consumer, and remove the middleman who marks up the prices. They work directly with the best jewellers to get the best quality and price on their jewelry.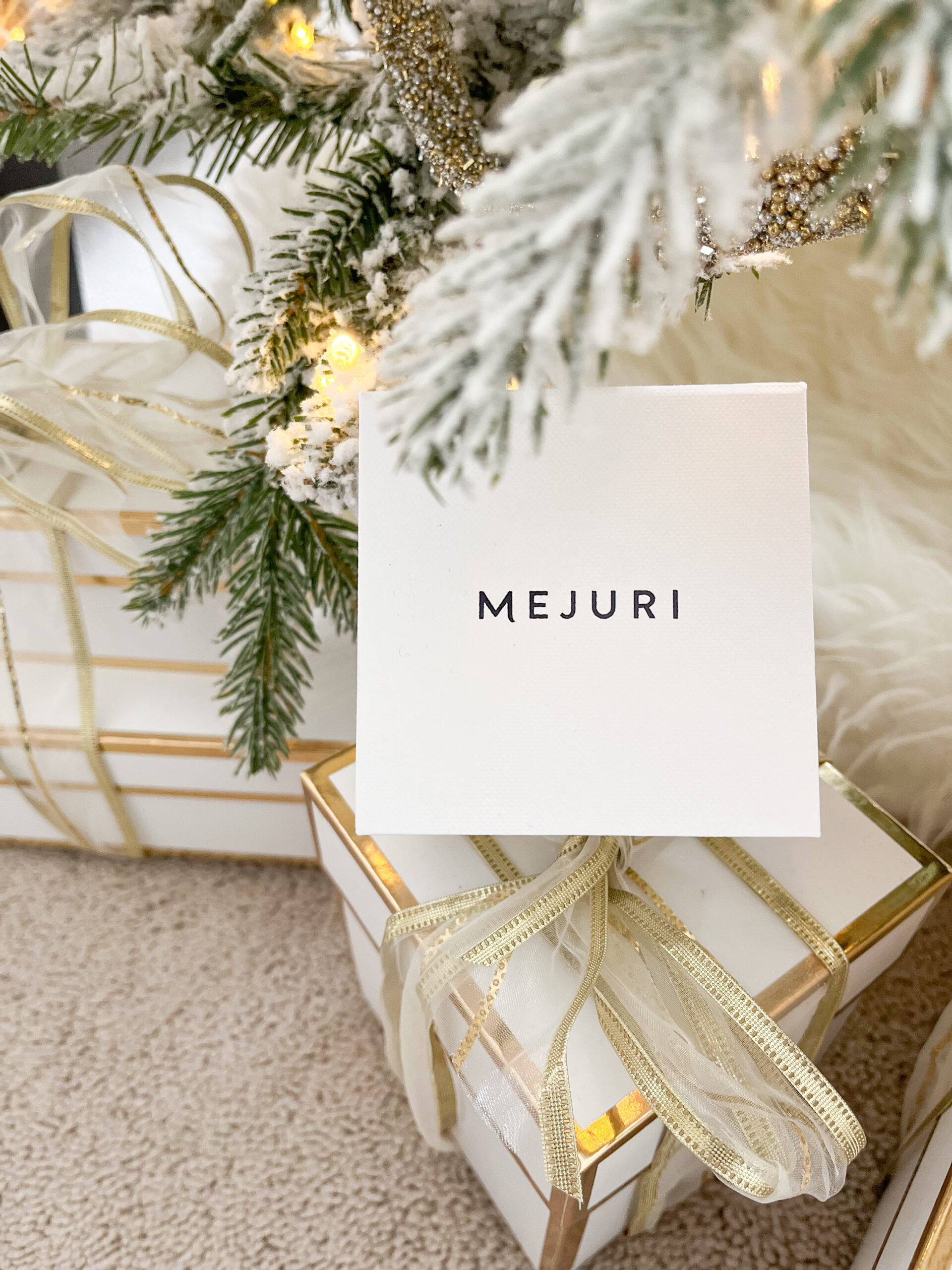 This beautiful Anchor Chain Bracelet is 14K solid gold, and can be ordered in 4 different lengths- 6 inches, 6.5 inches, 7 inches and 7.5 inches. This unique design is named for the way it's interconnected links resemble a ship's chain holding an anchor. This bracelet is so pretty.. I love the way it catches the light perfectly, and sparkles so much!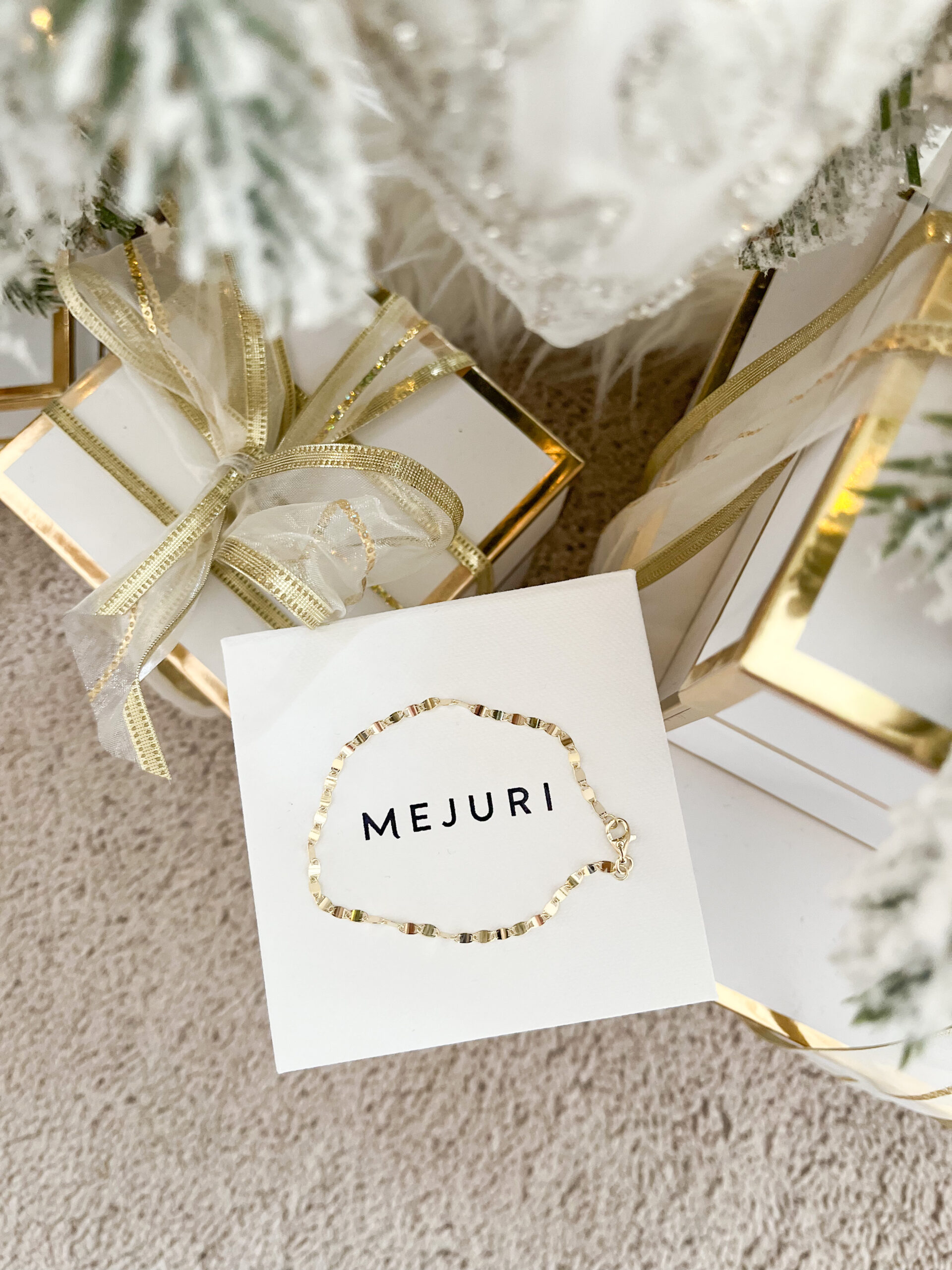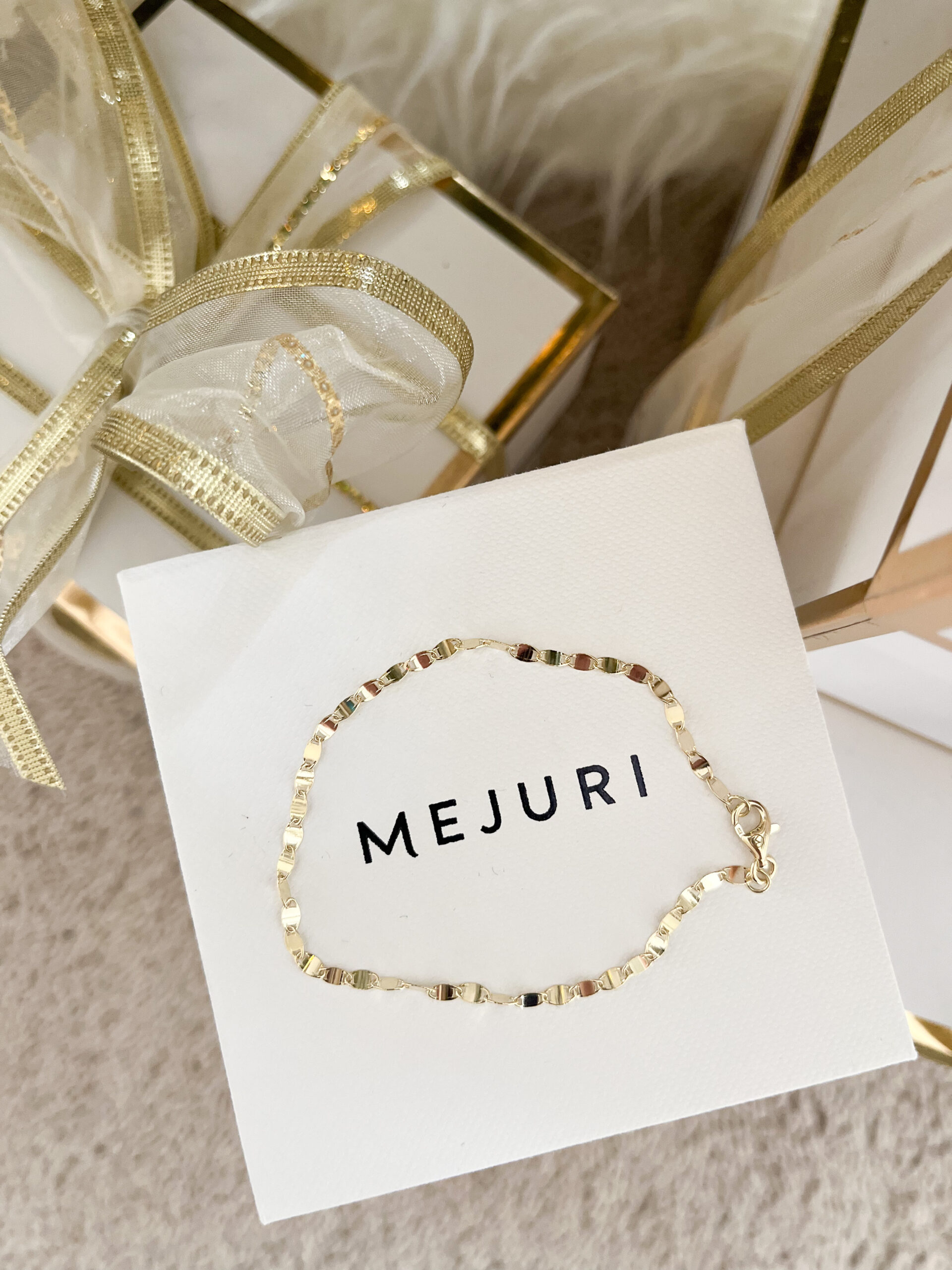 Mejuri has Diamond Letter Bracelets from letters A to Z. The chain is 14k gold and adjusts from 6 to 7 inches. The letter size is 6.5mm with single cut pave diamonds. This bracelet is so elegant and dainty.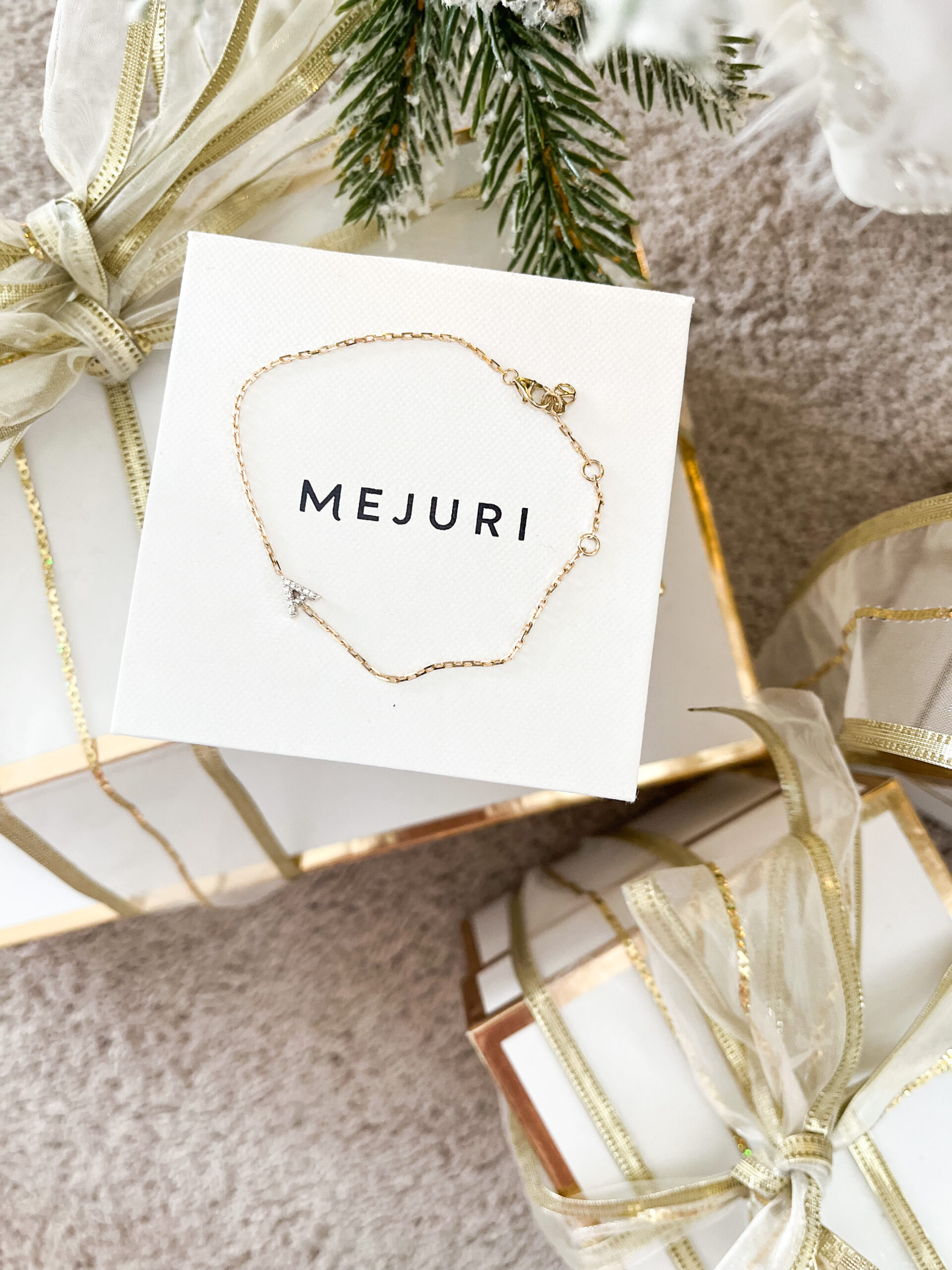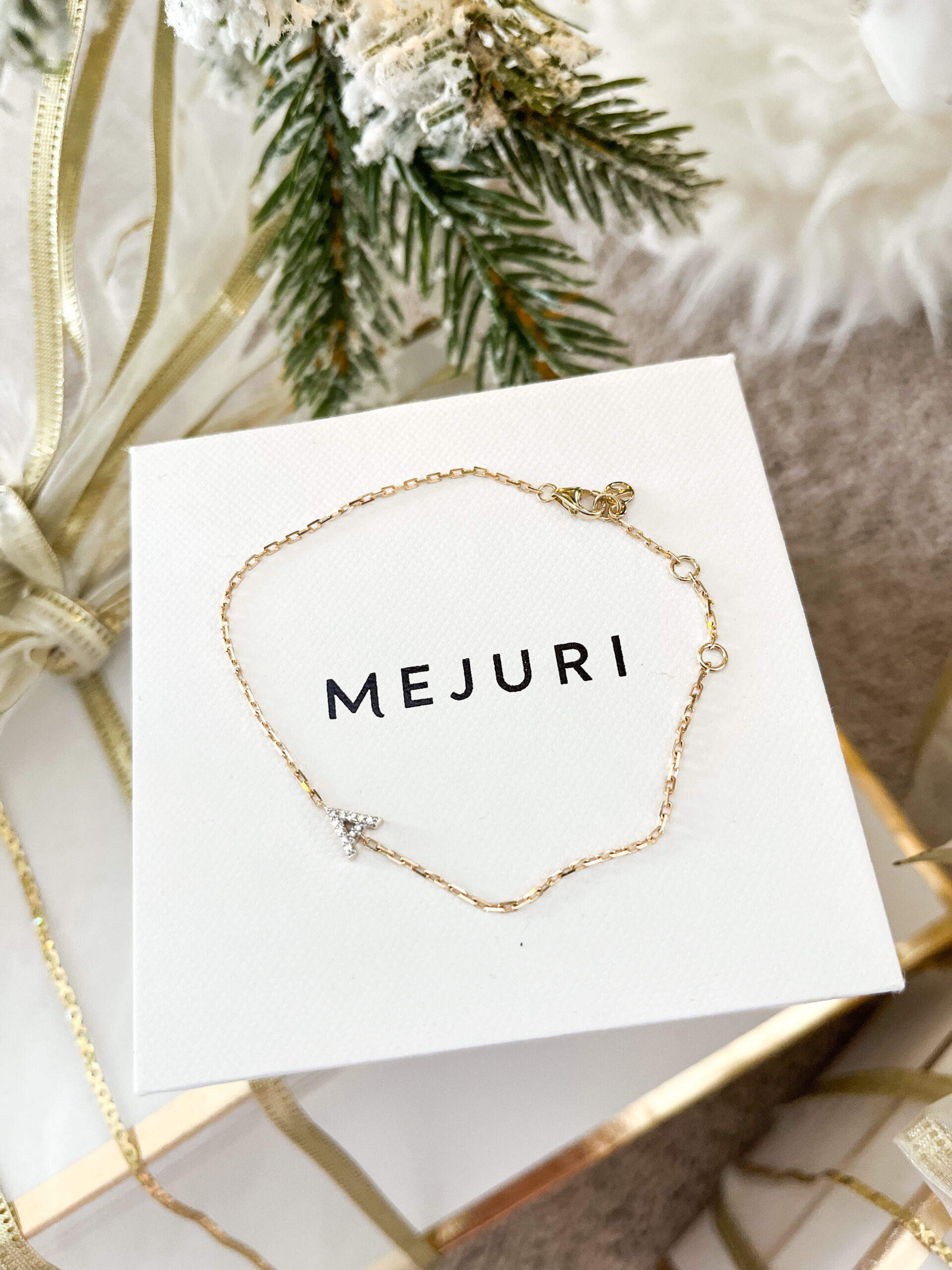 This Wishbone necklace would look great on its own, or stacked with another necklace. It's 14k gold, and the length can be adjusted from 15-17 inches.I love how this piece could be worn everyday and looks so unique. Wear this lucky charm as an extra dose of good fortune.
Visit Mejuri website here to check out all their fabulous pieces.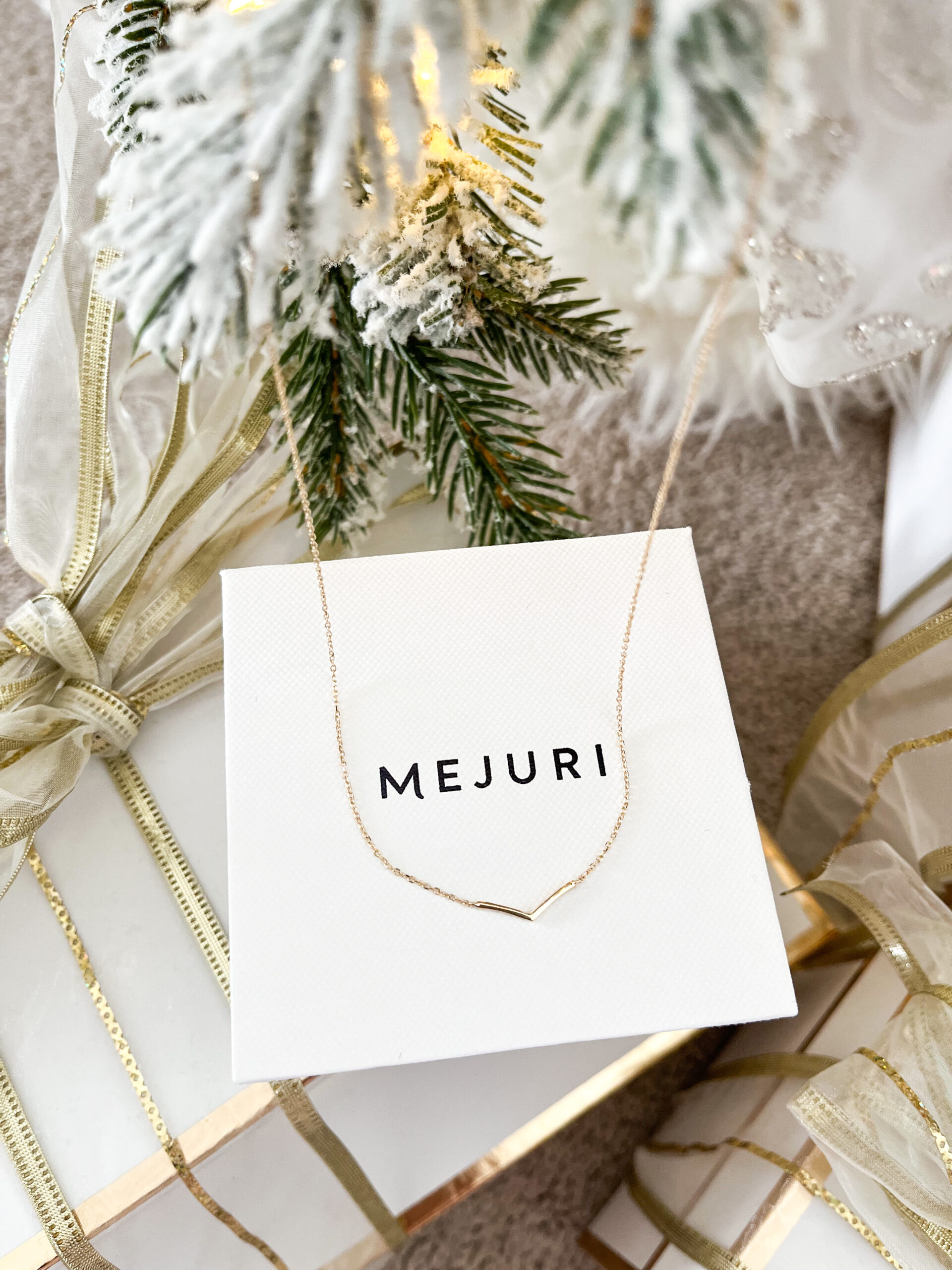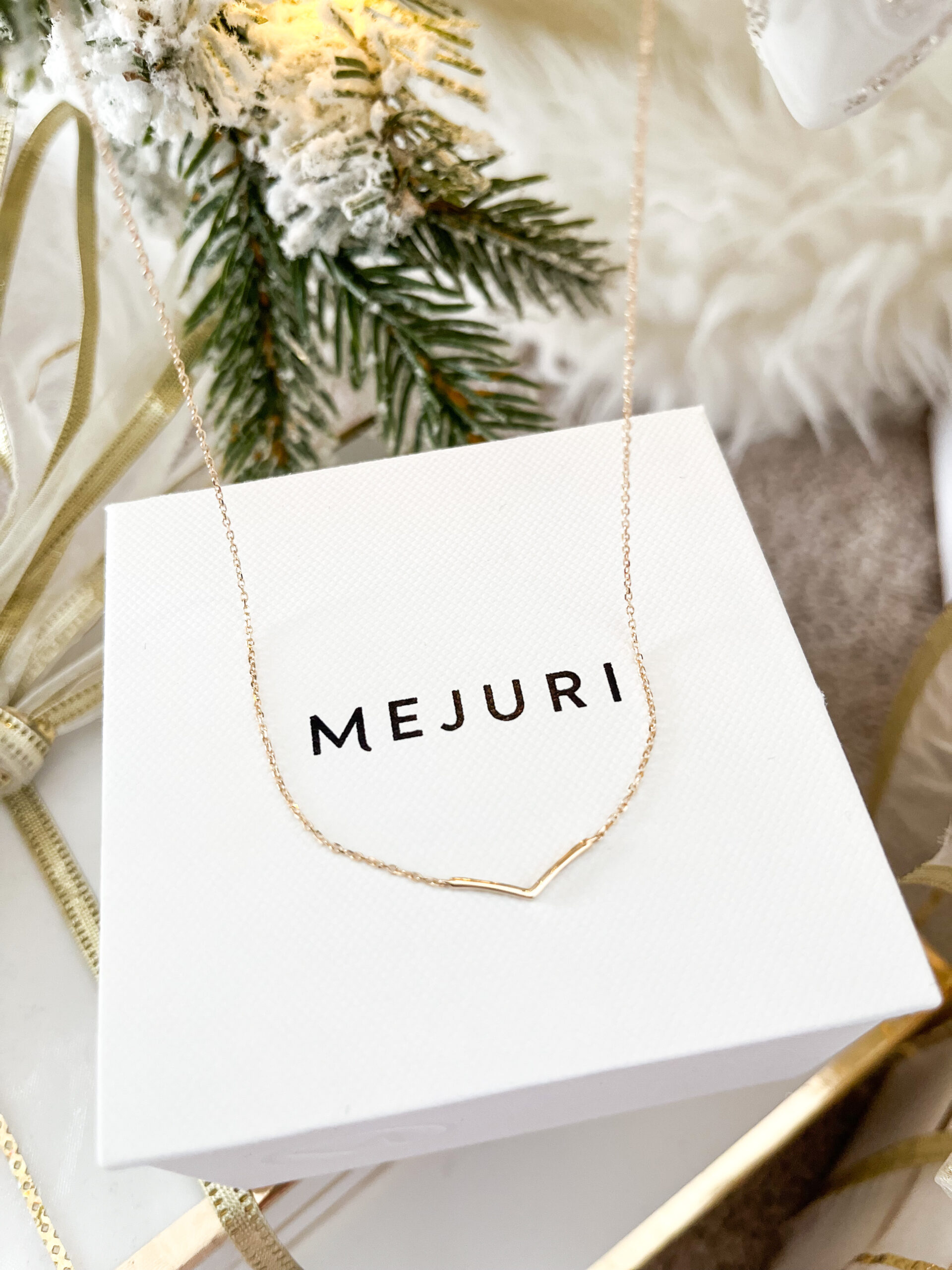 The Silk'n Titan AllWays is an anti-aging devise that reduces wrinkles and crow's feet, restores collagen and elastin fibre in the skin, and even lifts the facial contours. It even blurs superficial sun and age spots too! This cordless devise gives  smoother, tighter, and younger looking skin
The Titan AllWays combines three energy sources for more efficiency : Bipolar RF which is radio frequency energy, IR which is infrared heat energy, and finally LED light energy. This combination allows the skin to repair itself from the inside out. There is also no recovery period after use too!
Several clinical studies showed 96% of participants had visibly fewer winkles, with no adverse side effects. Tested to be safe for both women and men of all skin types, and skin tones to use at home.
For more information on this product, including some before and after photos, visit their website here.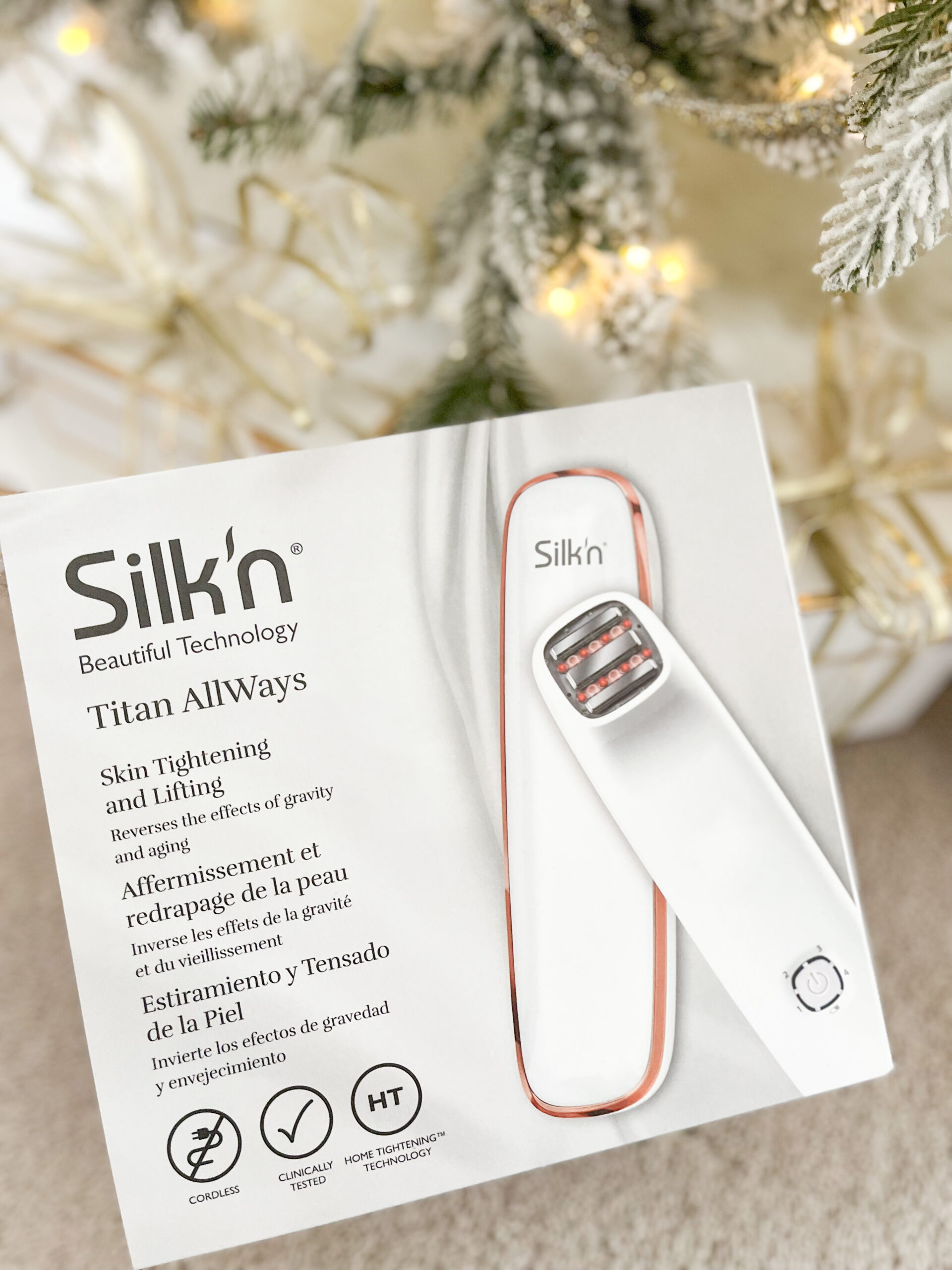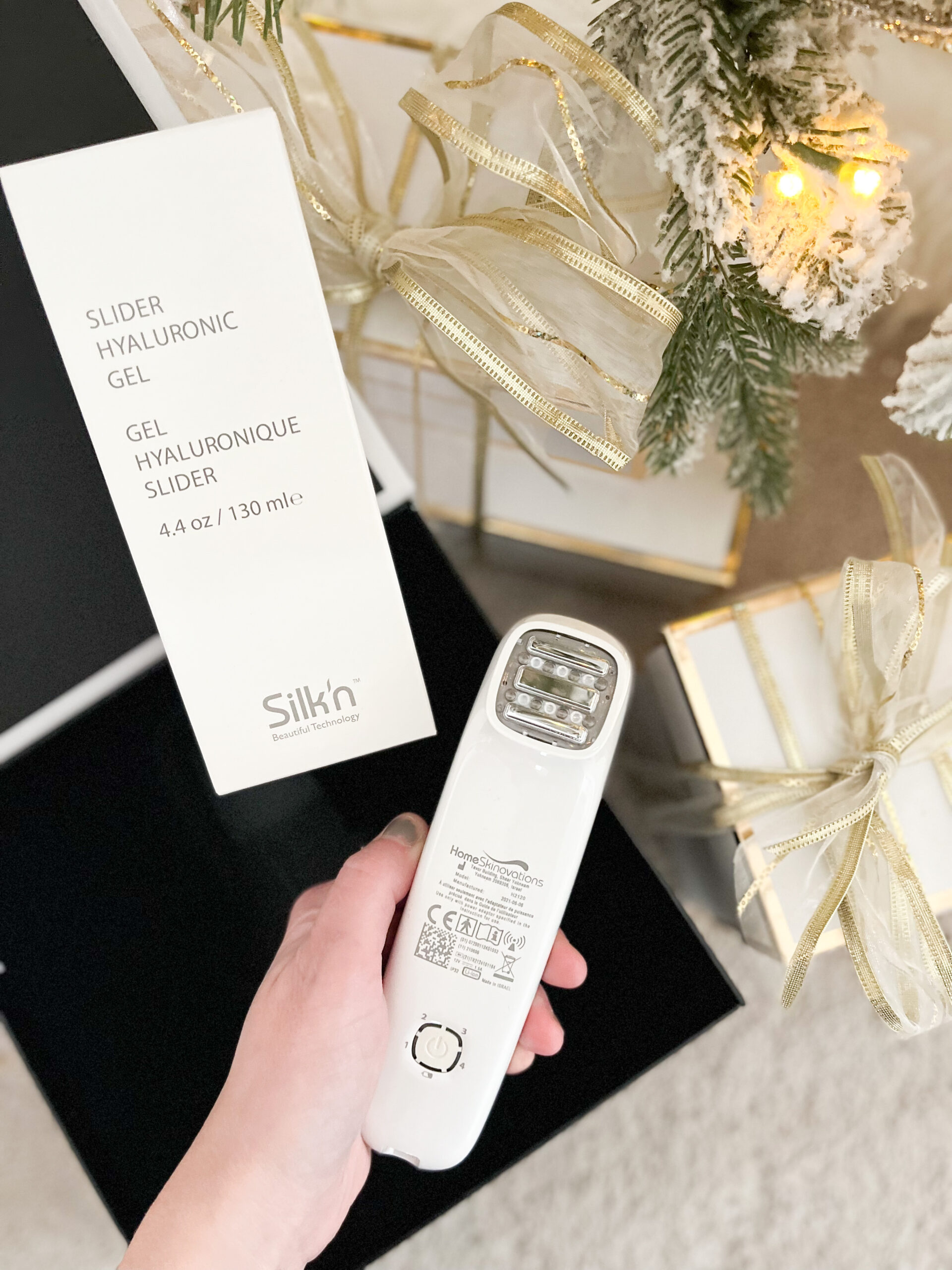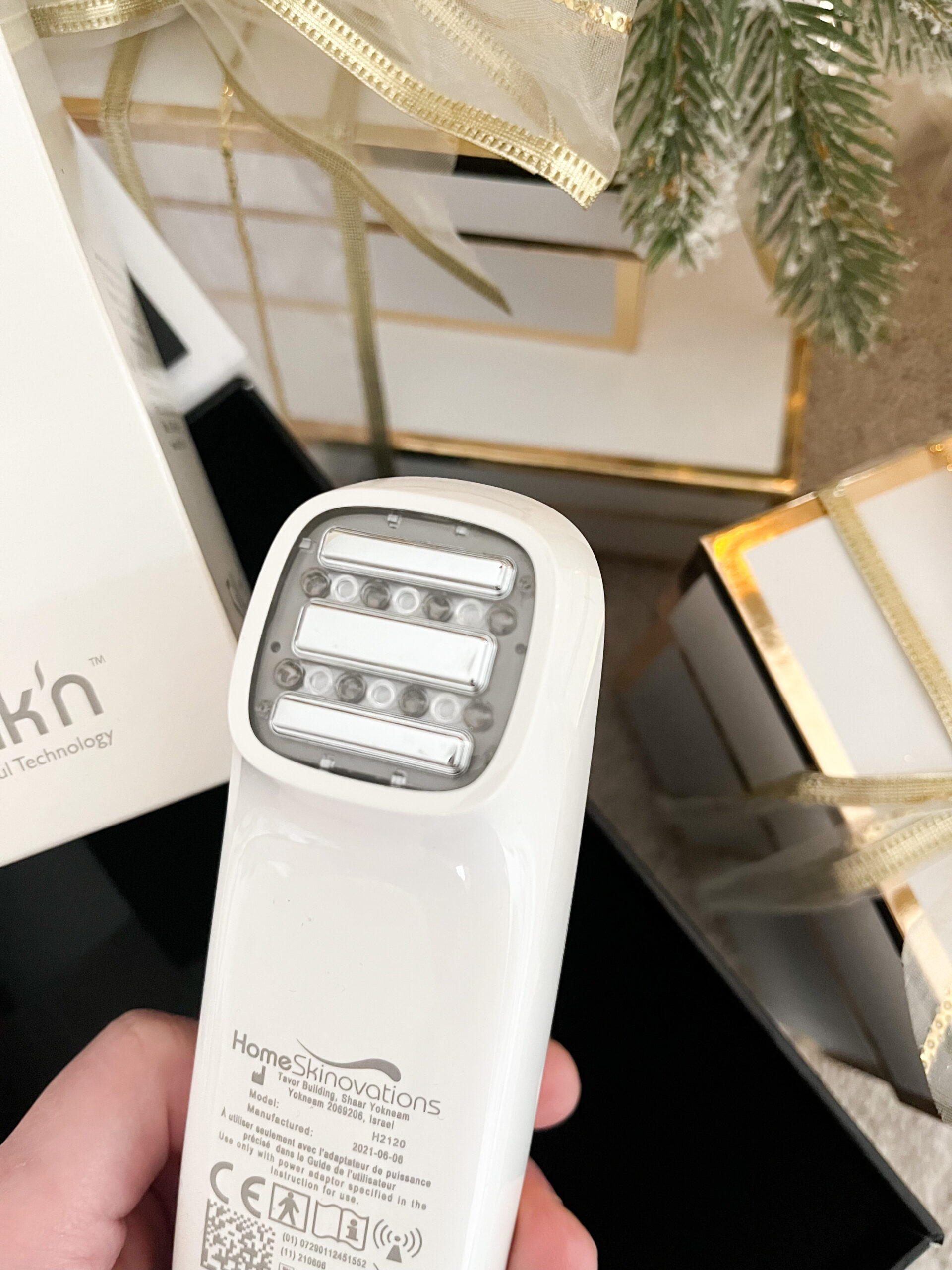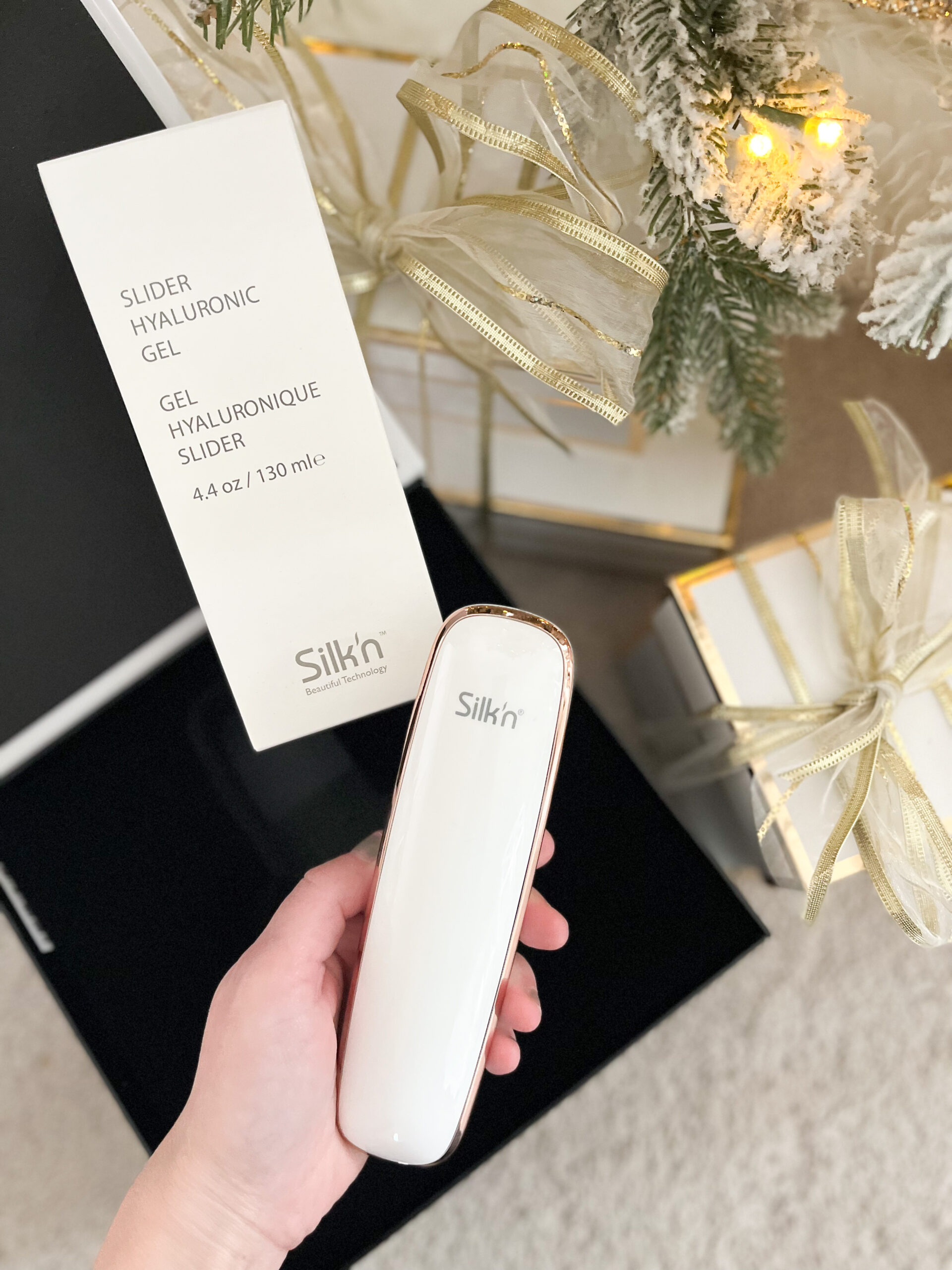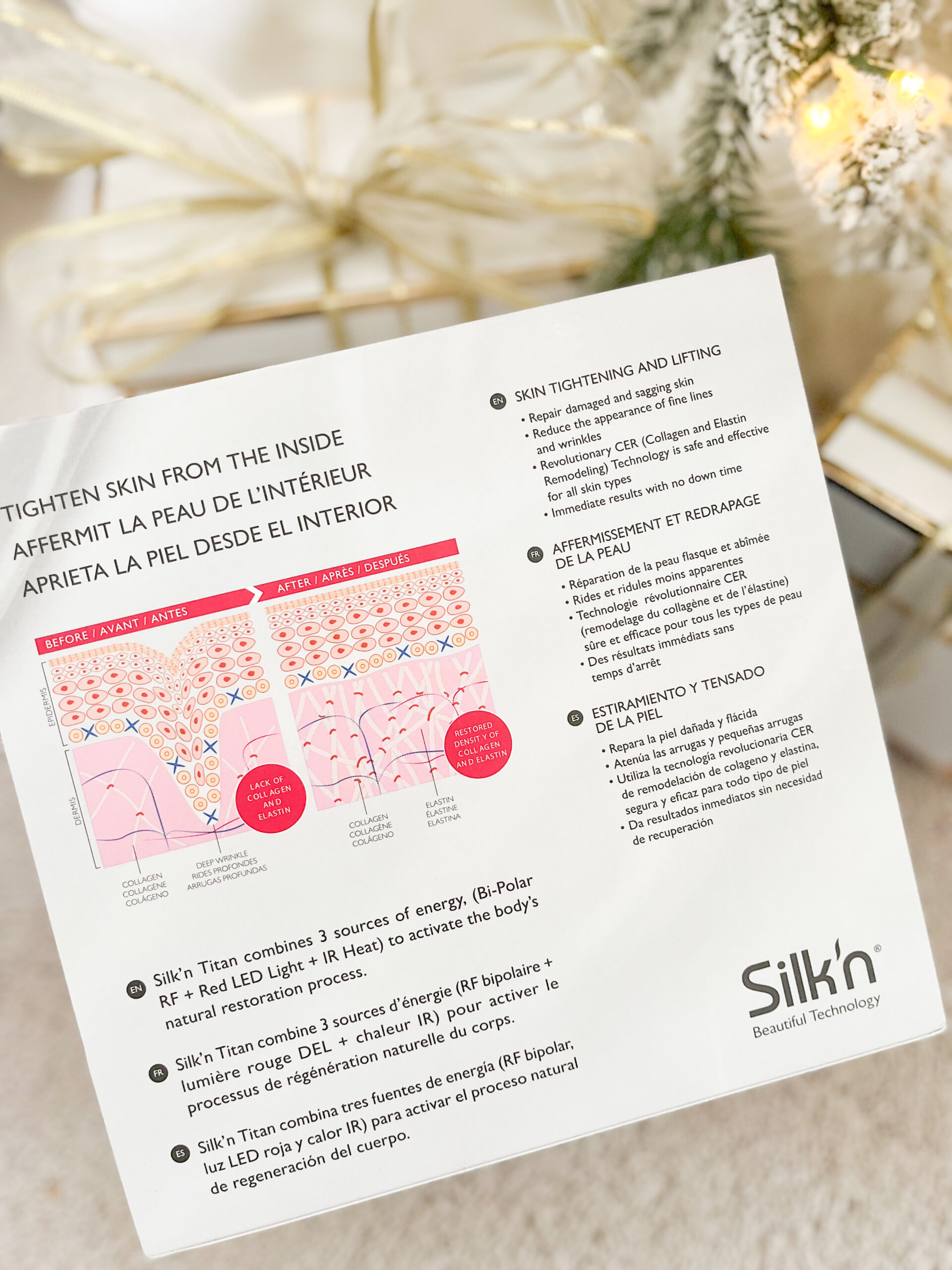 Quo Beauty has so many beautiful holiday gifts sets available at all different price points. They have gift sets for makeup brushes, lip glosses, eyeshadows, and even nail polishes. All these are available at Shoppers Drug Mart in their beauty department. Makes a perfect gift for any girly girl on your list.
Check out all Quo Beauty products here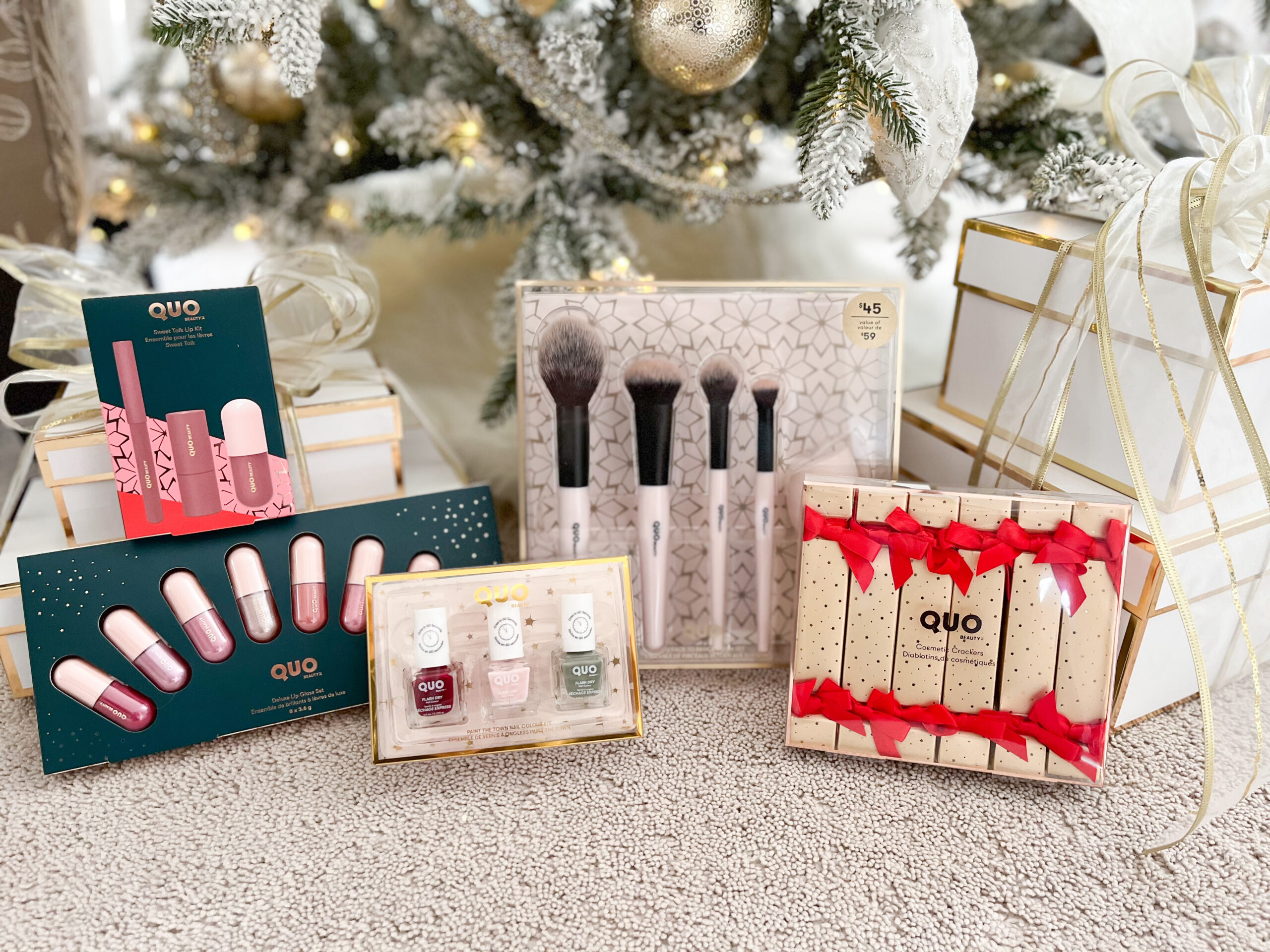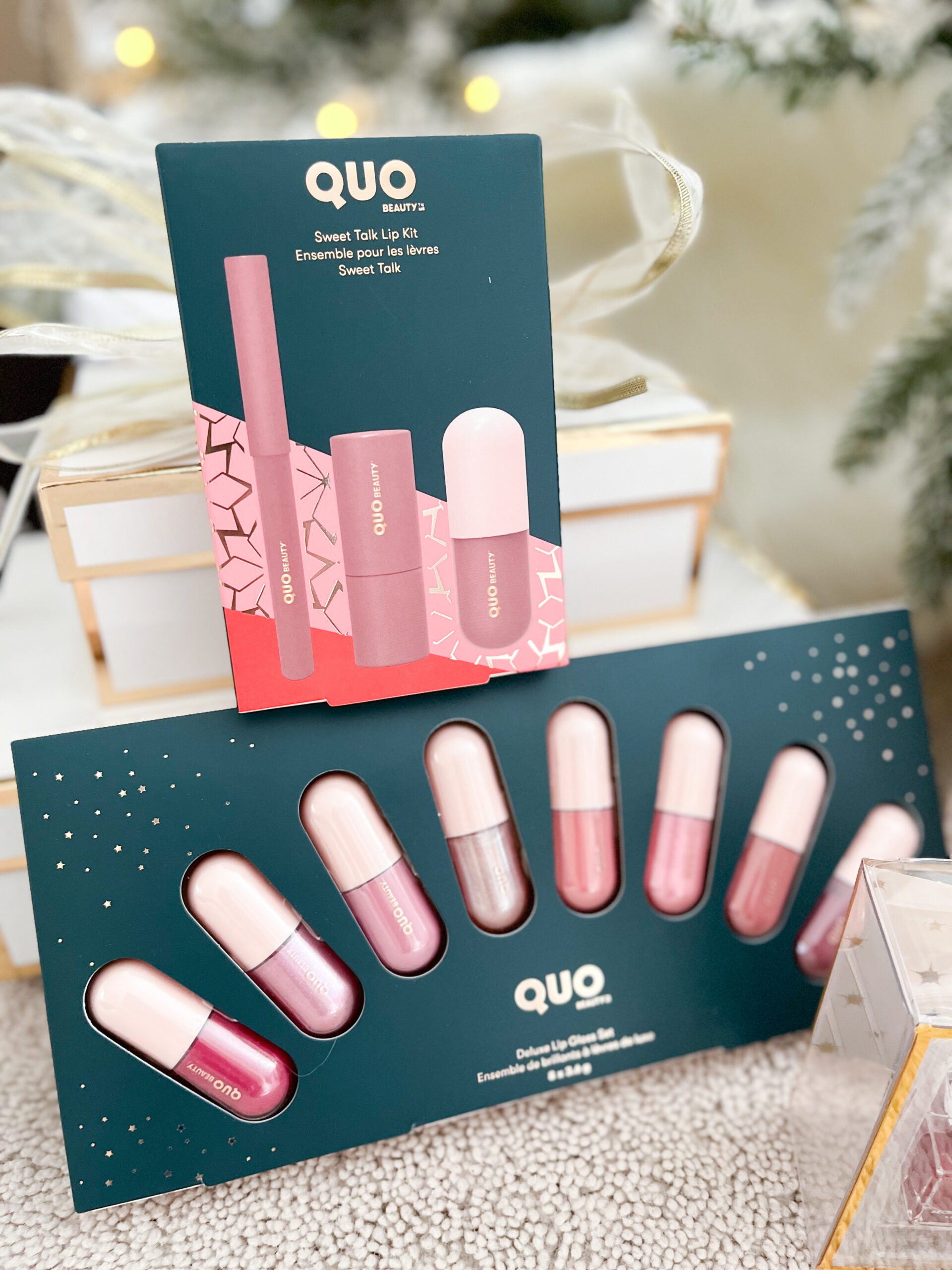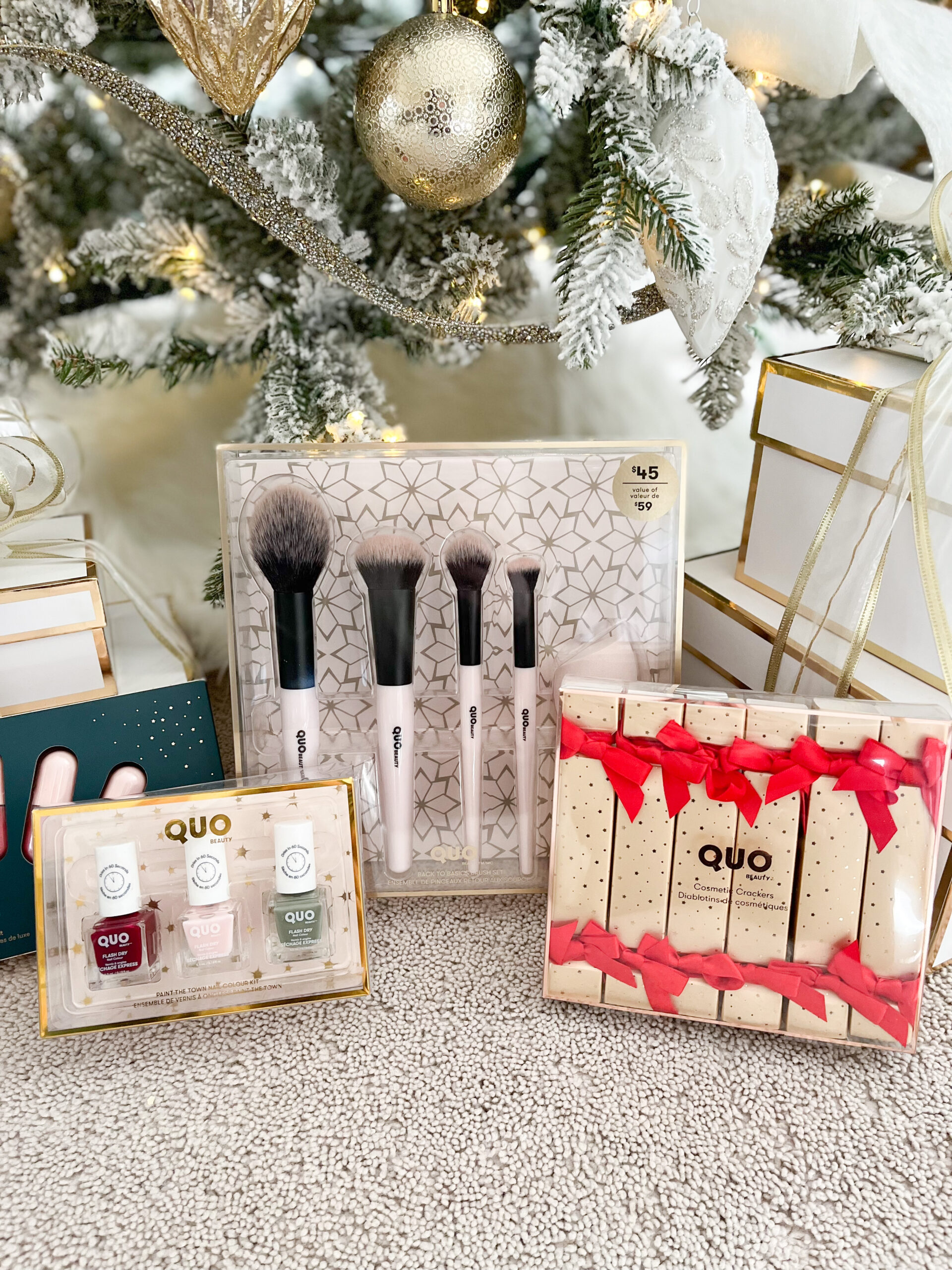 Shoppers Drug Mart not only has great Quo Beauty Gift sets, but they also have so many other great gift ideas too! They have perfume, skincare gift sets, electric tooth brushes, chocolates, and so much more! So many great Stocking stuffer items too!
Check out Shoppers Drug online here, or visit them in-store.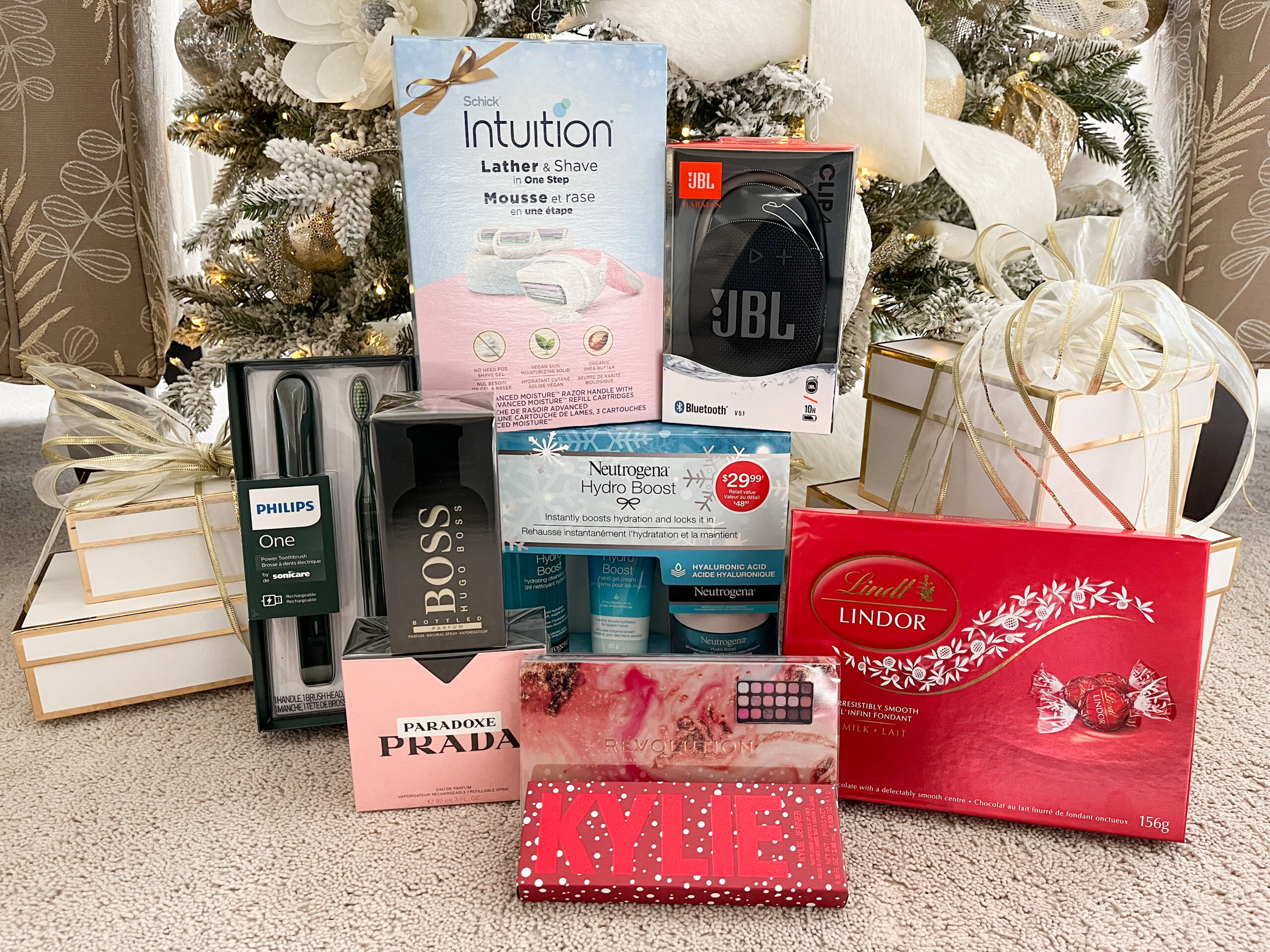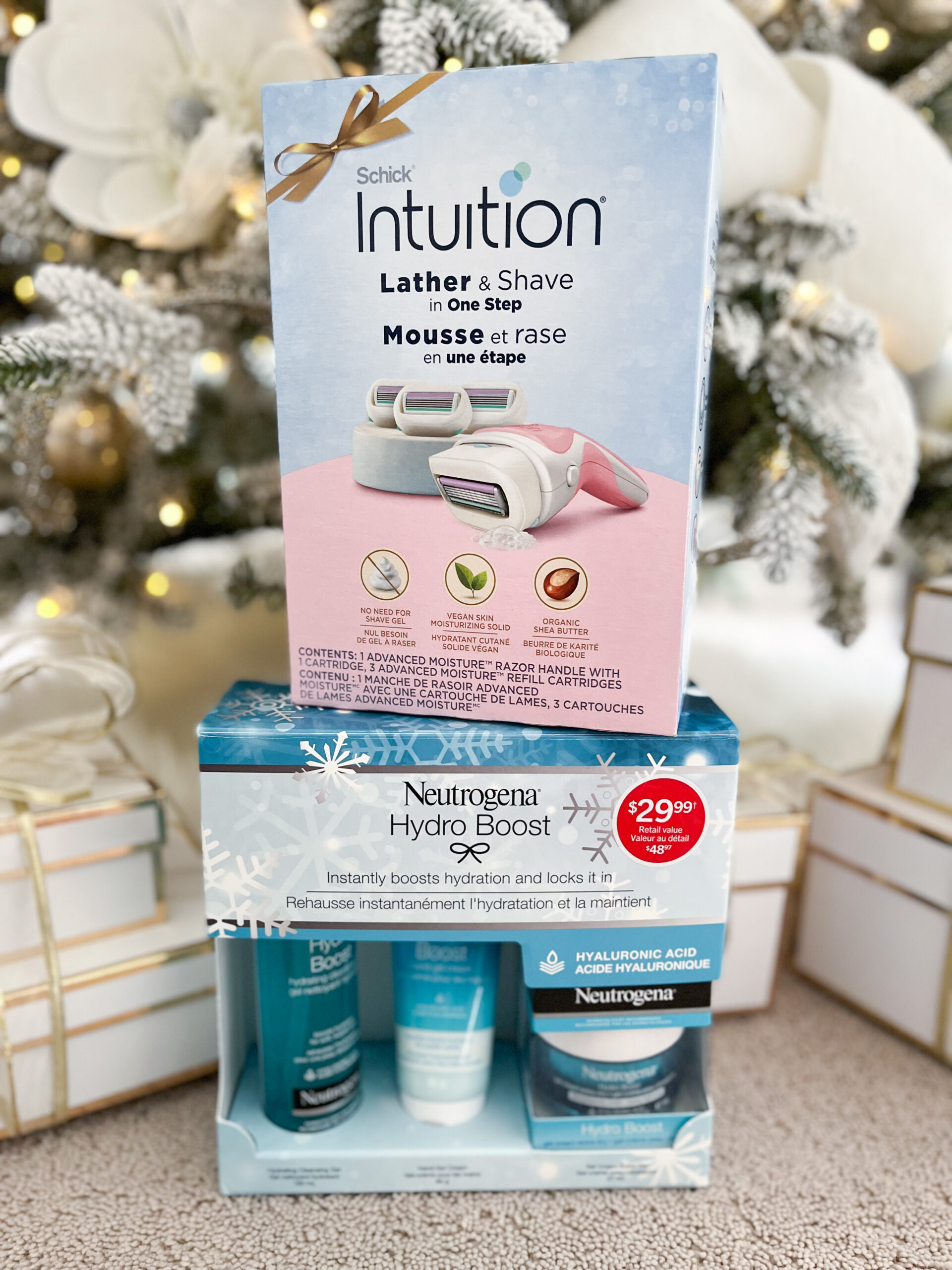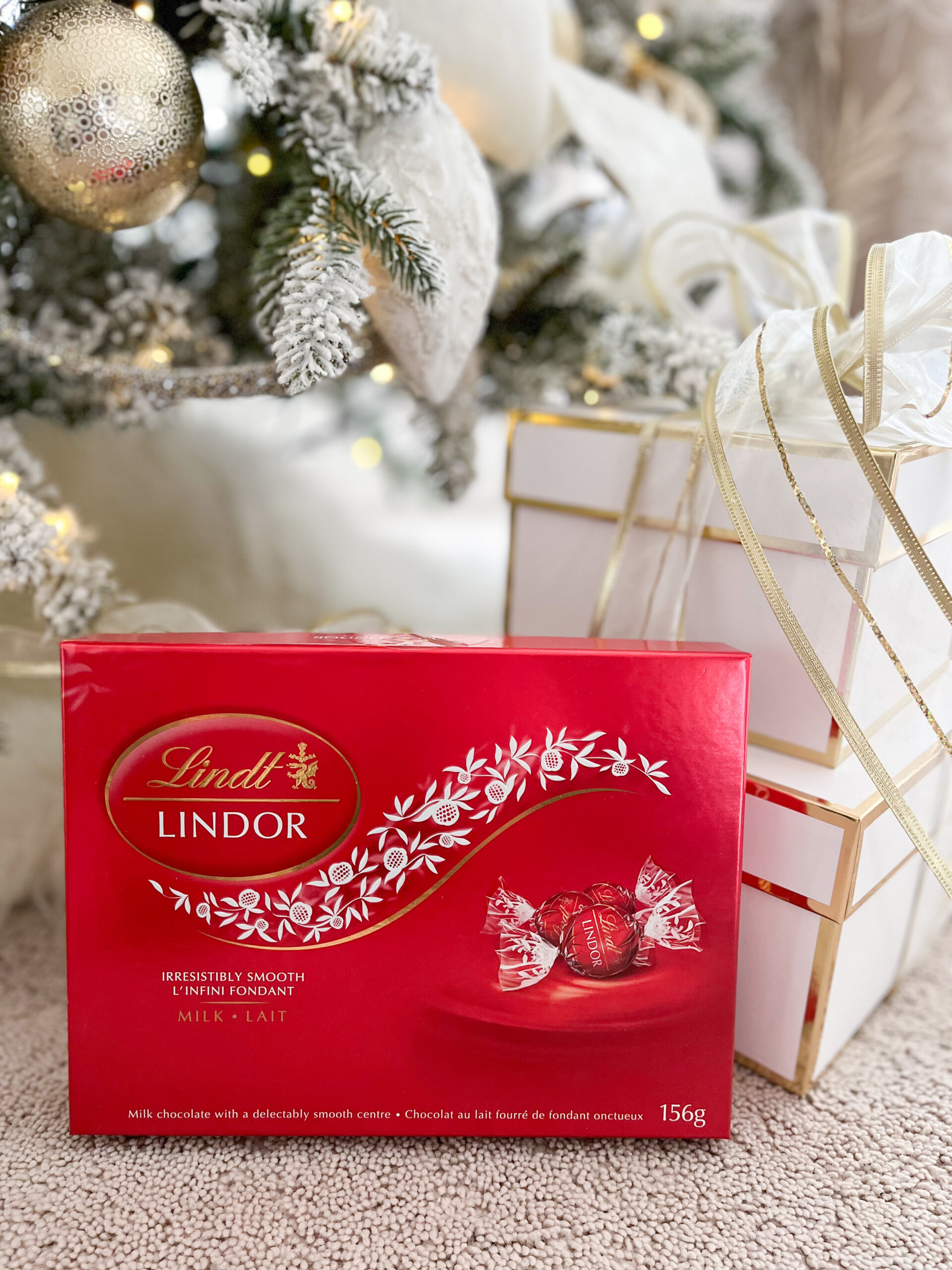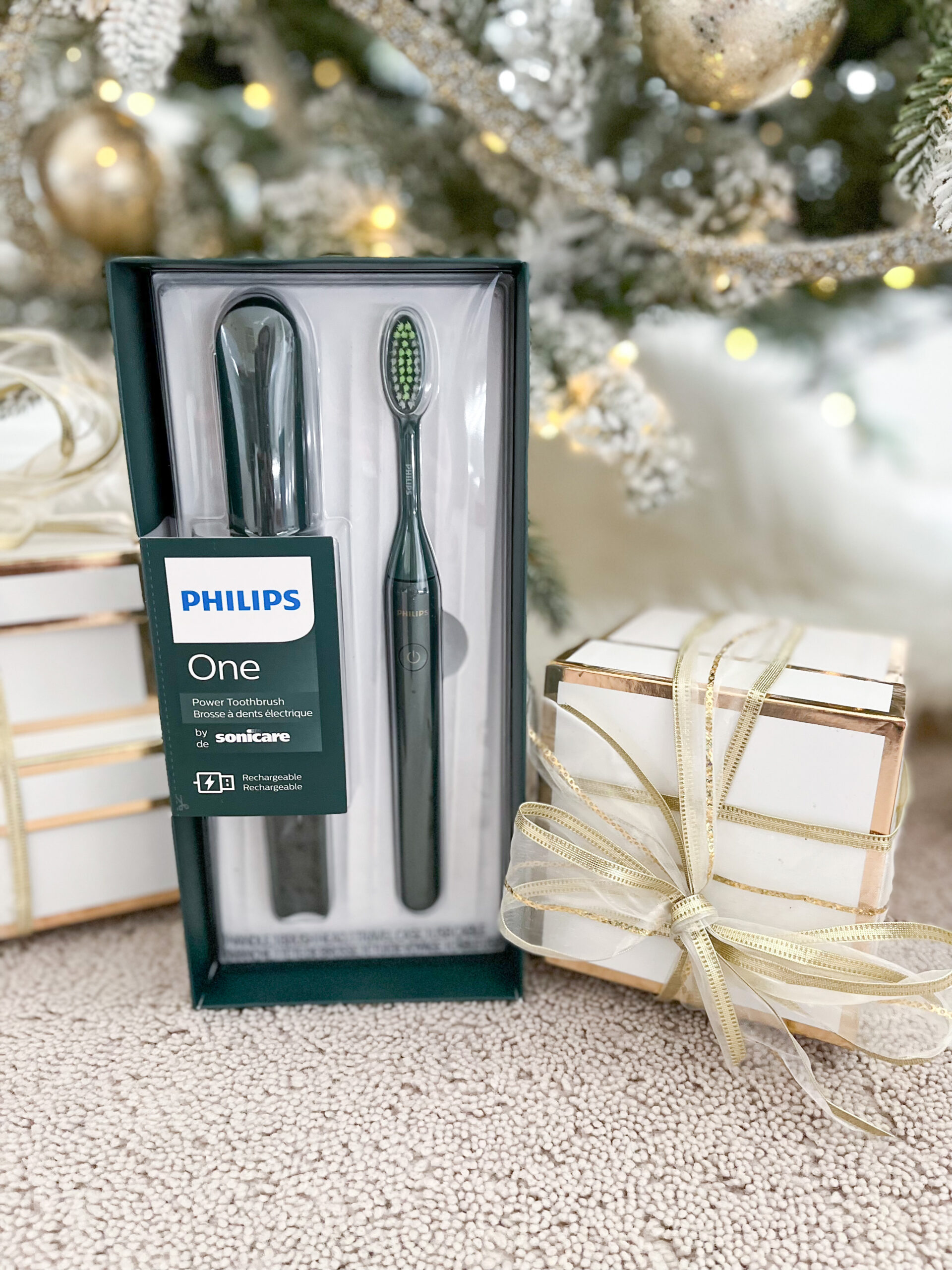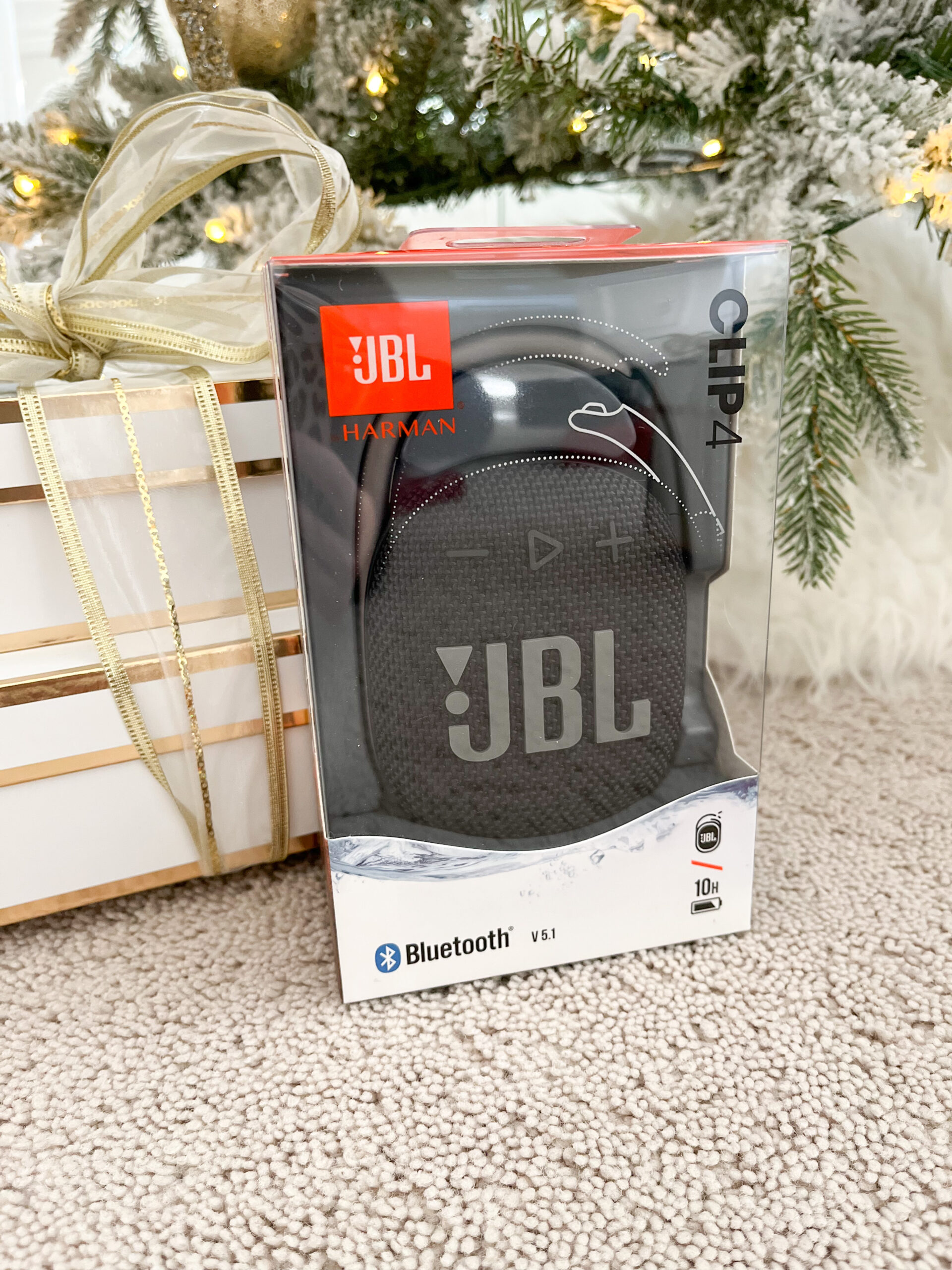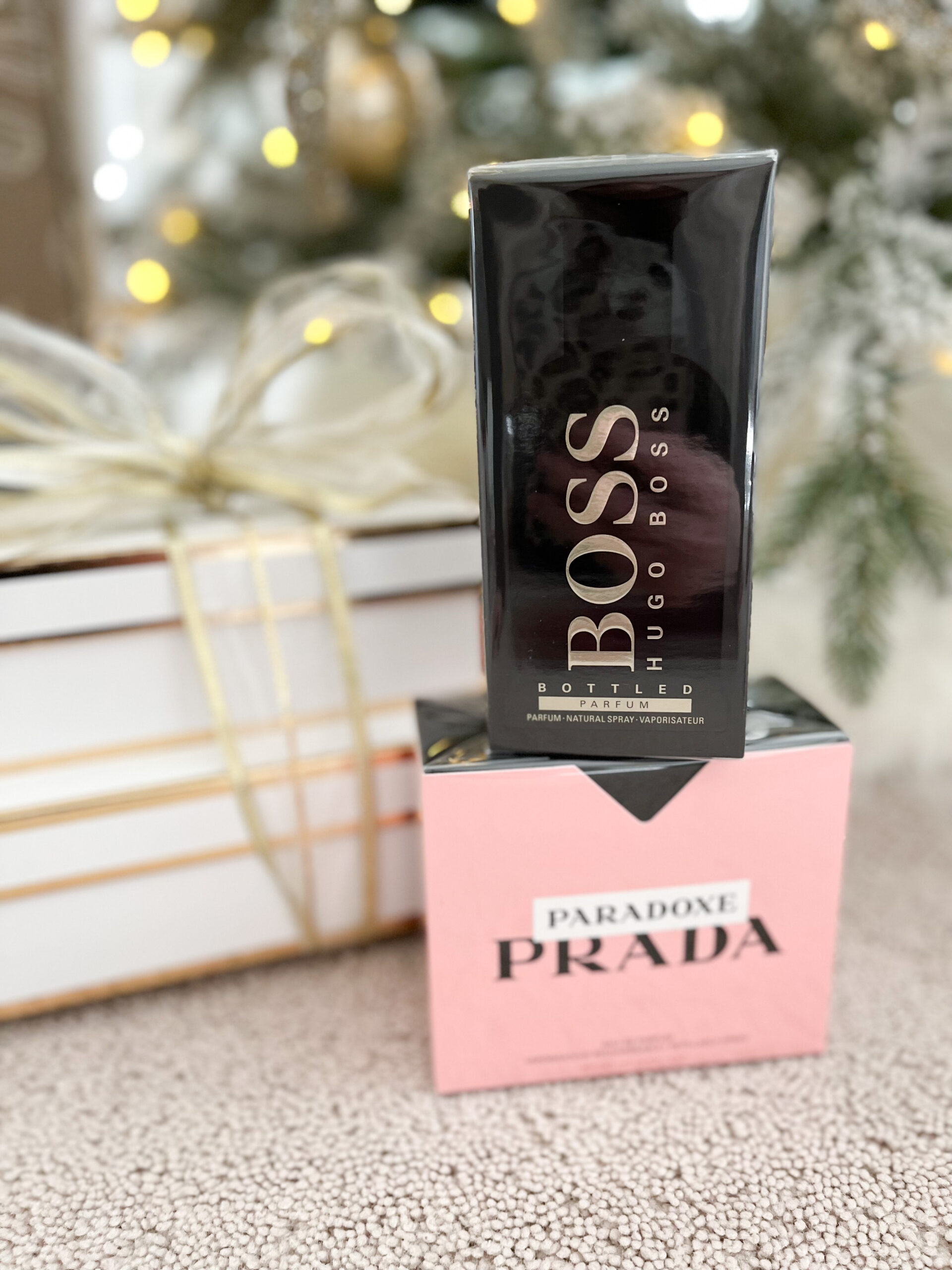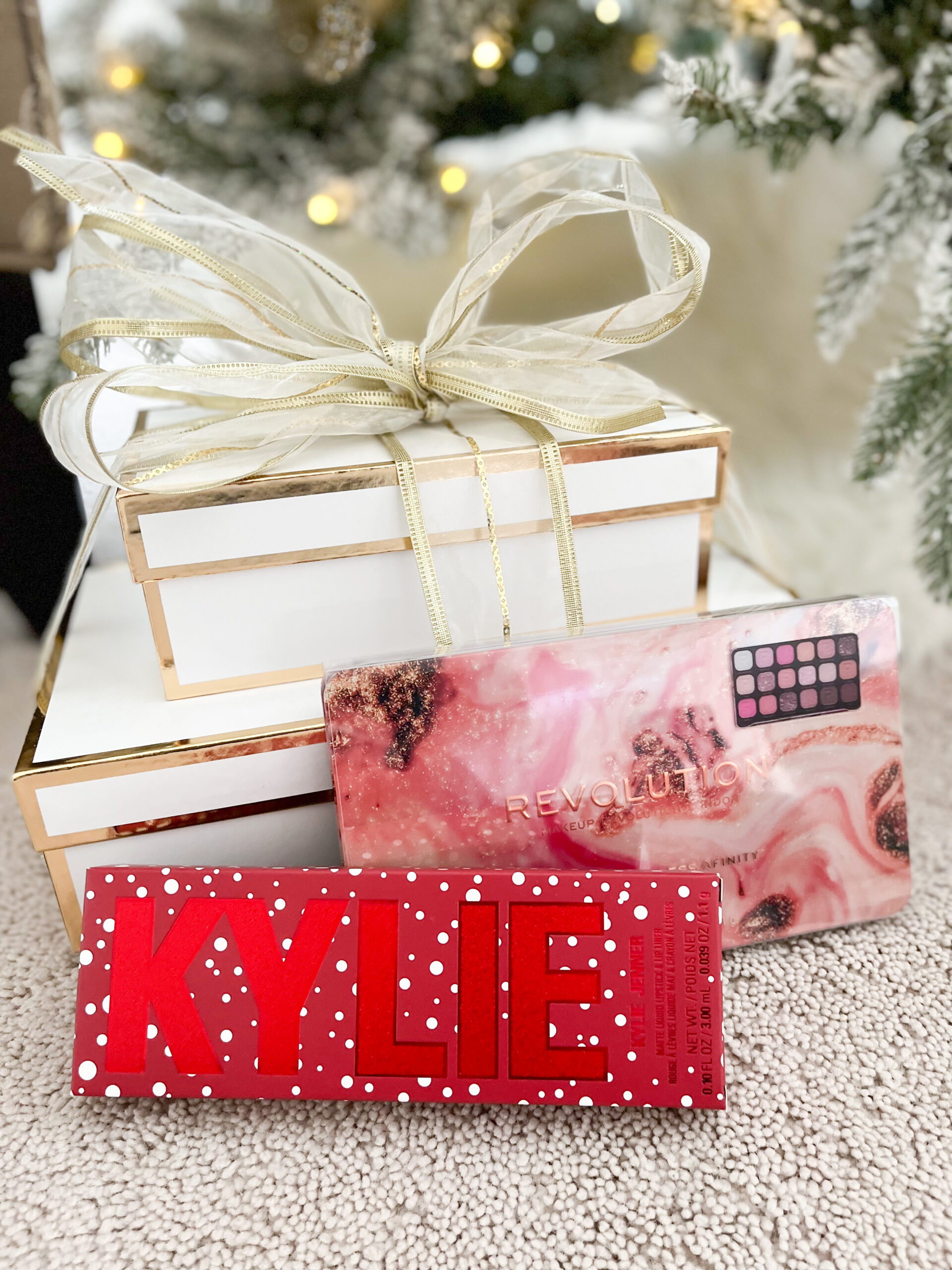 Calling all Jillan Harris lovers!! The Jillian Harris + CANVAS Christmas Collection is now available exclusively at Canadian Tire! This one-of-a-kind collection is inspired by Jillian's family memories growing up in Canada. The collection includes home decor items, dining pieces, as well as gift wrap and trim.
The white Sherpa throw is so soft and cozy measuring 50 inches x 60 inches. It has a micro mink back, and sherpa front with cute pom-poms on the corners of the blanket.
Add instant holiday decor to any kitchen with this cute HO HO HO Cookie Jar, or Christmas cake stand topped with a pretty Christmas Cake. Both these items are white stoneware. The cookie jar has a great lip seal to keep your cookies fresh, and the cake stand has a pretty beaded detail around the trim.
My favourite item from the collection is definitely the 4 piece Santa Mug Set. These remind me of my childhood so much. The mugs are 14 oz and perfect for that hot coco.
Check out more items in her collection in store or online,  here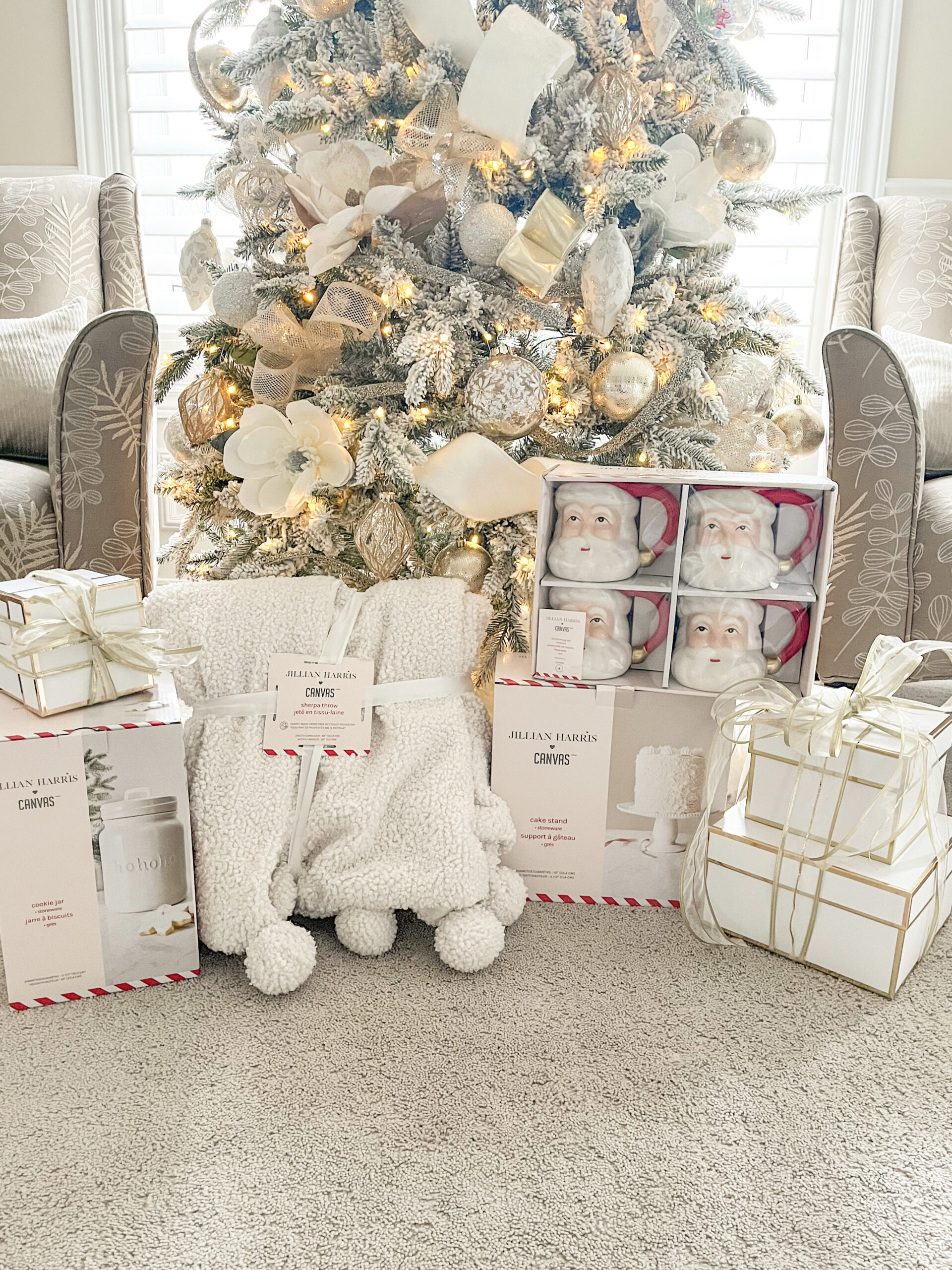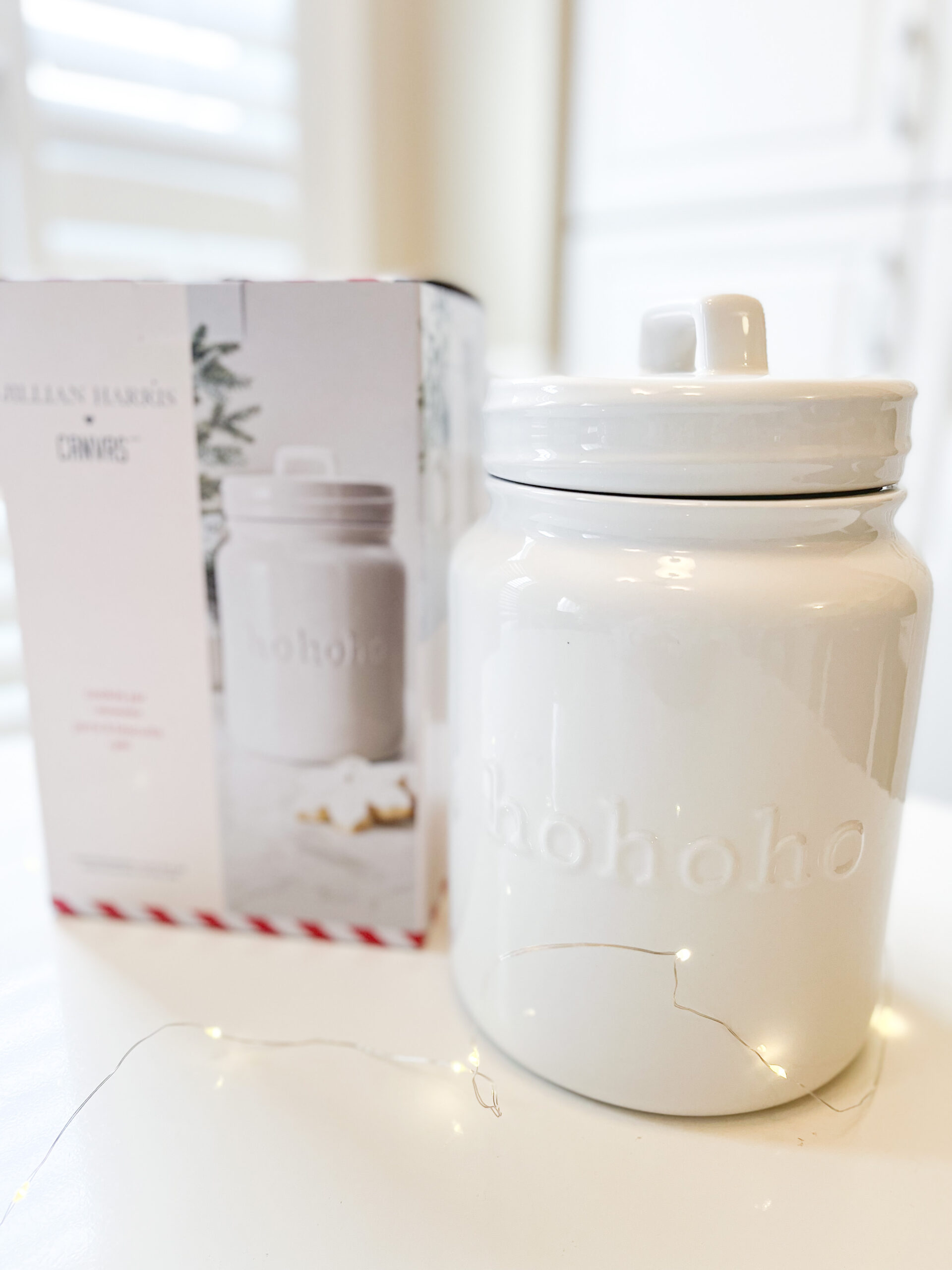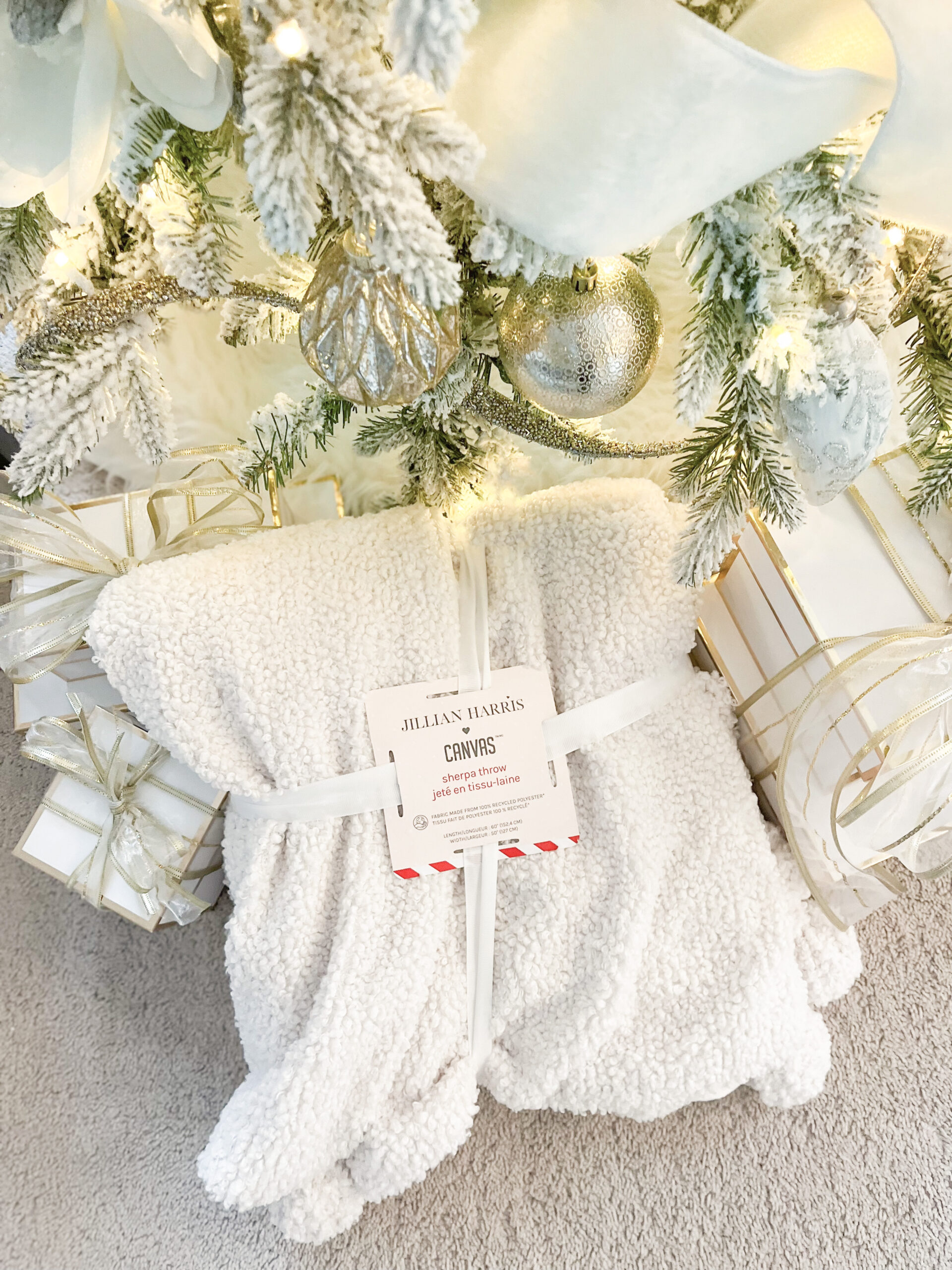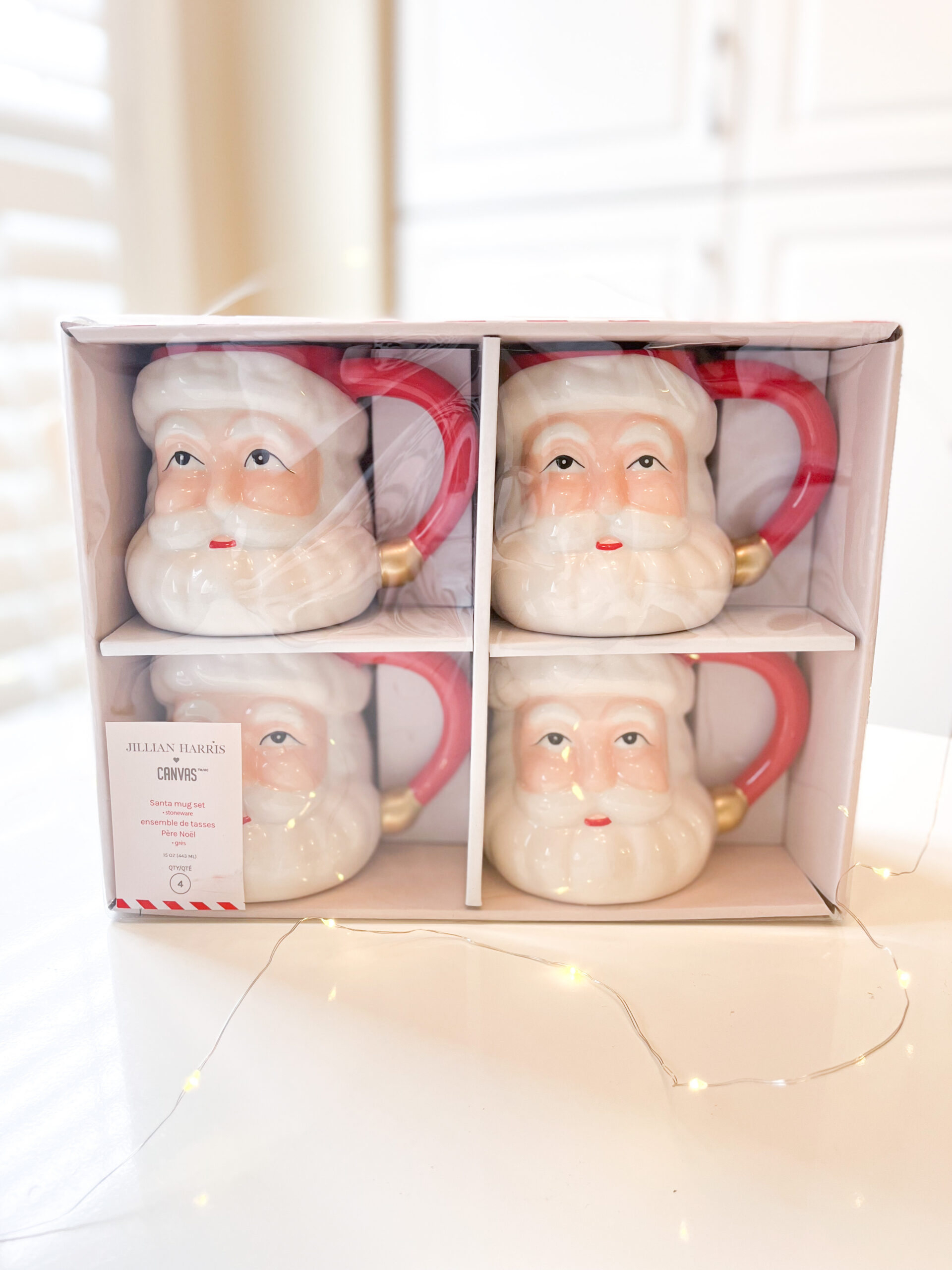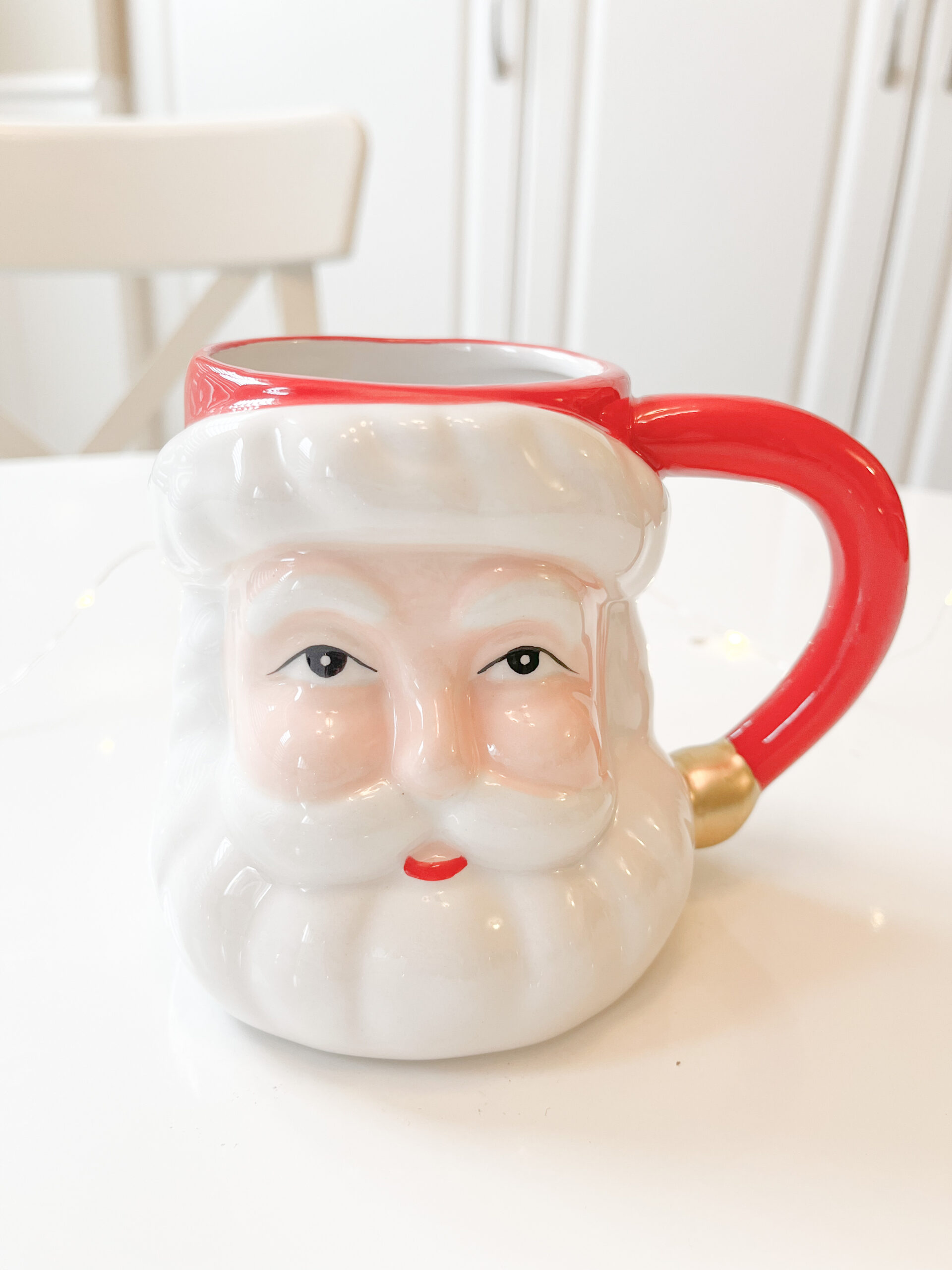 Dermalogica has great gift sets available this holiday season. This Brighter Skin Set will give your face and eyes 3 times more brightening power. Included in this gift set is 3 full size bottles of their High performance Biolumin-C Serum (30 ml), Biolumin -C Eye Serum (15ml) and finally their Biolumin-C Gel Moisturizer (50ml). Your skin will look brighter, more hydrated, and the appearance of fine lines, and wrinkles will be reduced.
Check out all the other Dermalogica's holiday gift sets here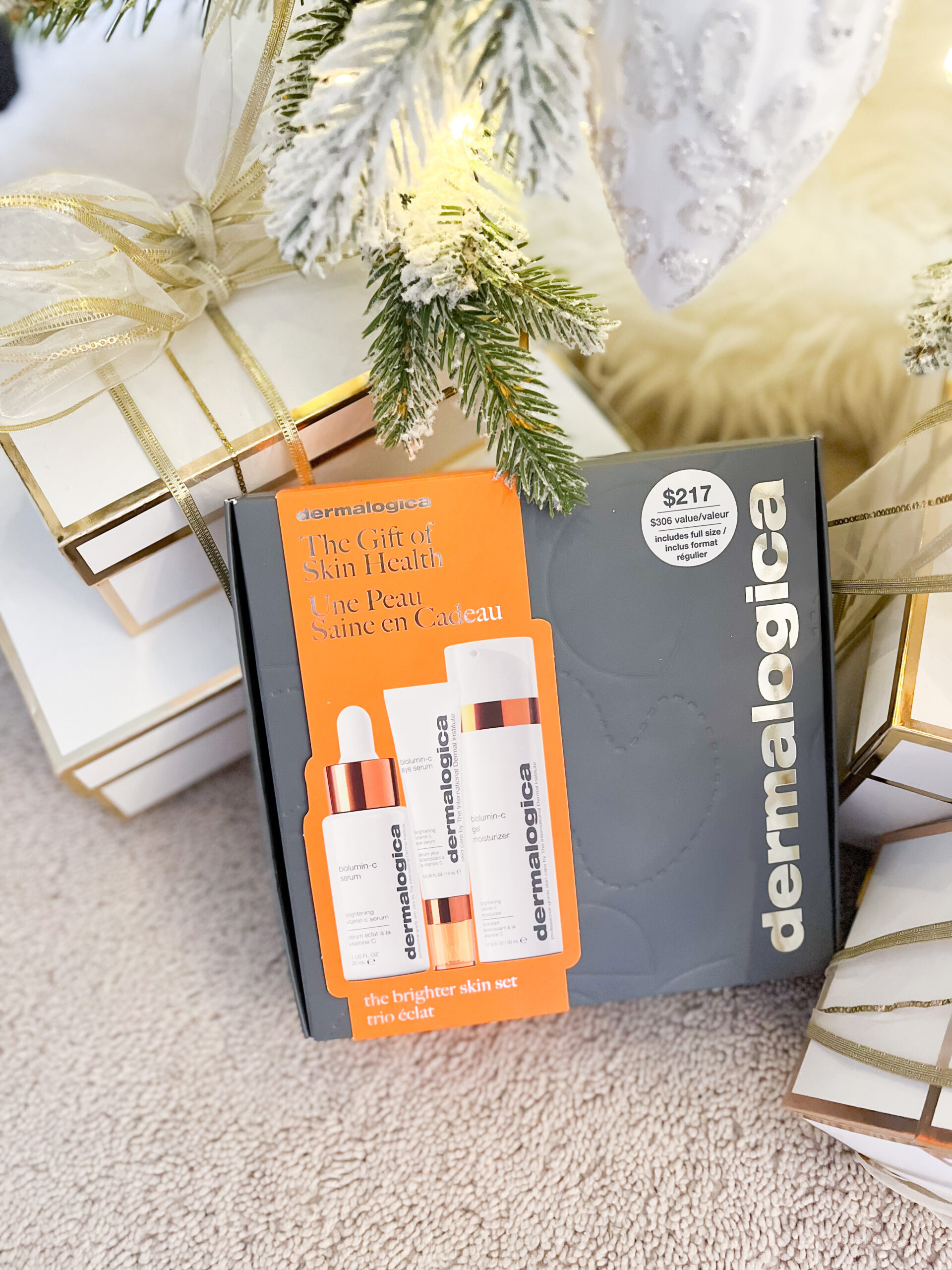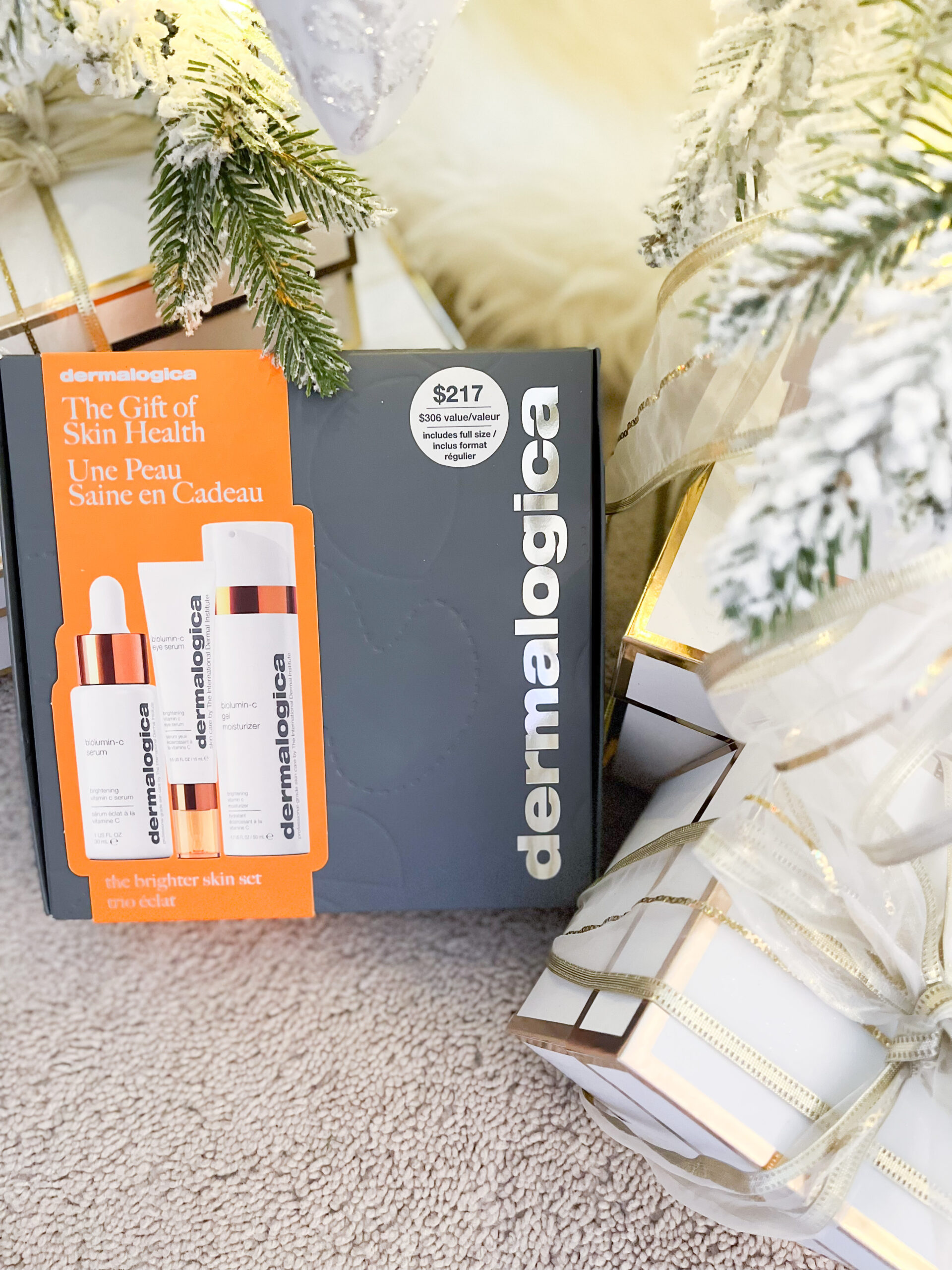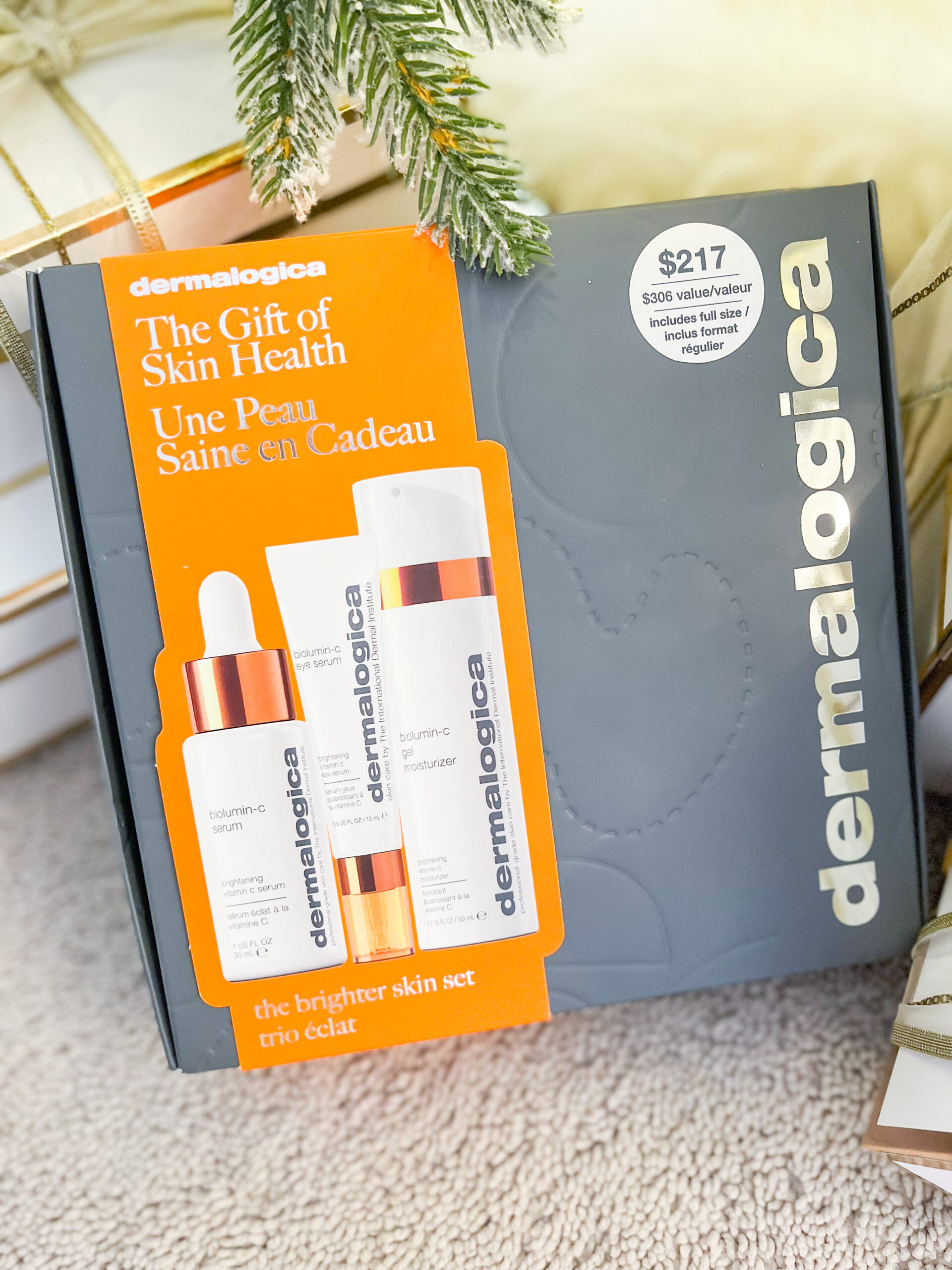 Happy Shopping!!
Disclaimer: Thanks so much to all these brands for partnering with me on this post. This post contains affiliate links.