If you're looking for a unique gift that will spark  your child's creativity, then you need to check out these cool 3D magnetic building tiles from Magna-Tiles!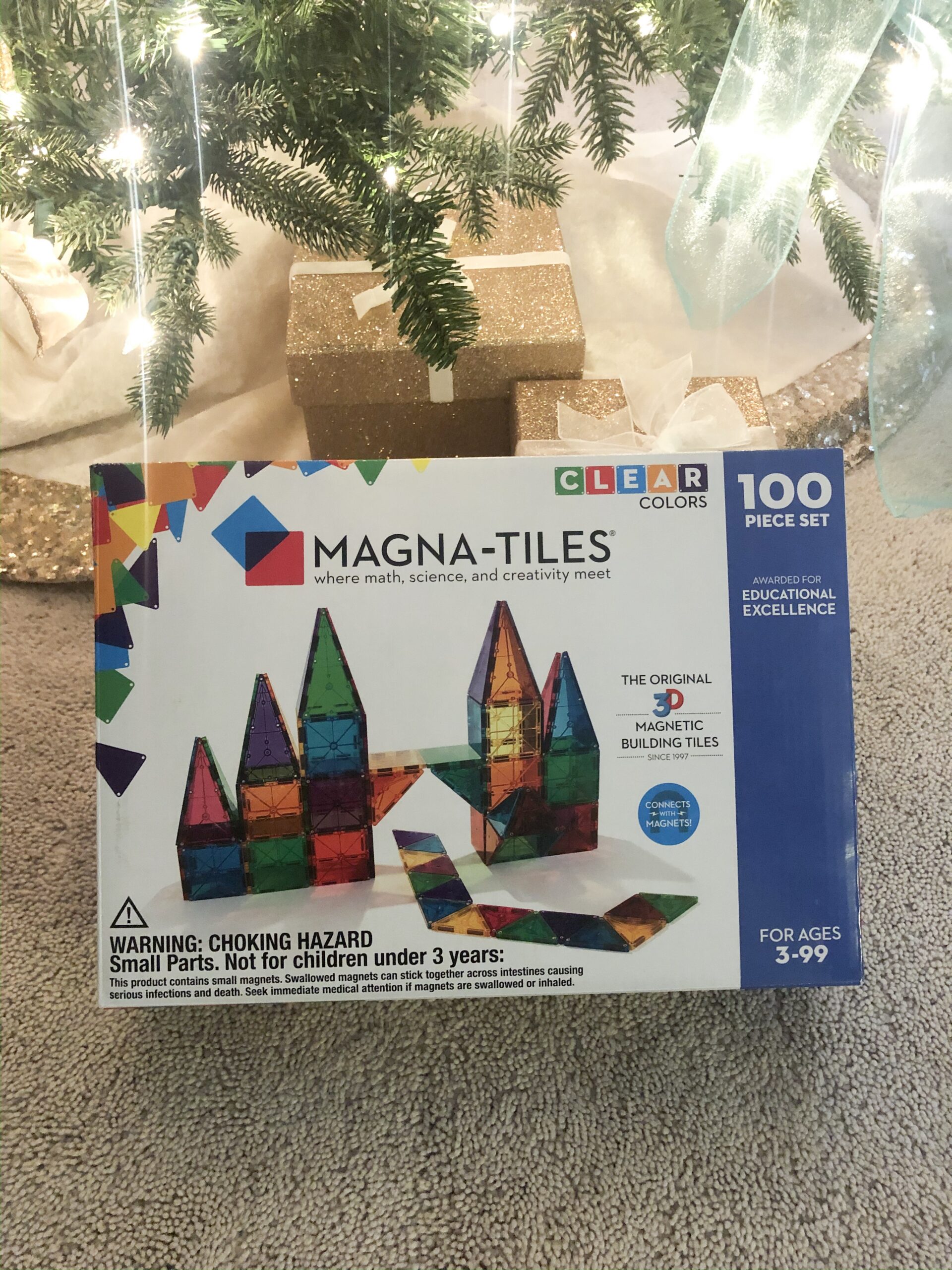 All Magna-Tiles have magnets around the perimeter of each shape, so they can easily connect together to form different shapes and structures.
They offer different types of quantity sets. This one I have here is the 100 piece set that comes with 5 different sized shapes. You get 4 large squares, 50 small squares, 20 equilateral triangles, 11 right triangles, and 15 isosceles triangles. These are the clear colour tiles, but you can also get them in solid colours as well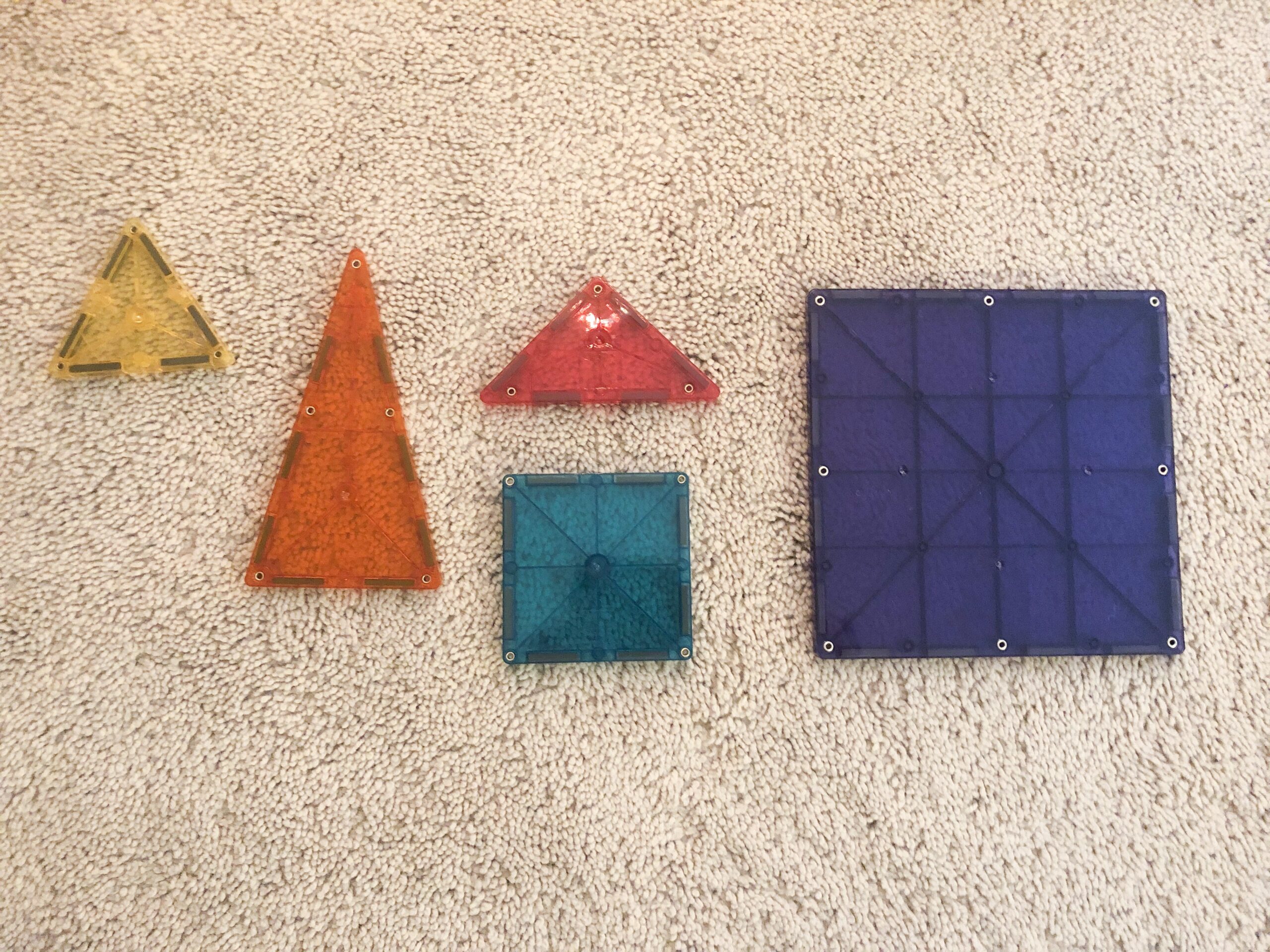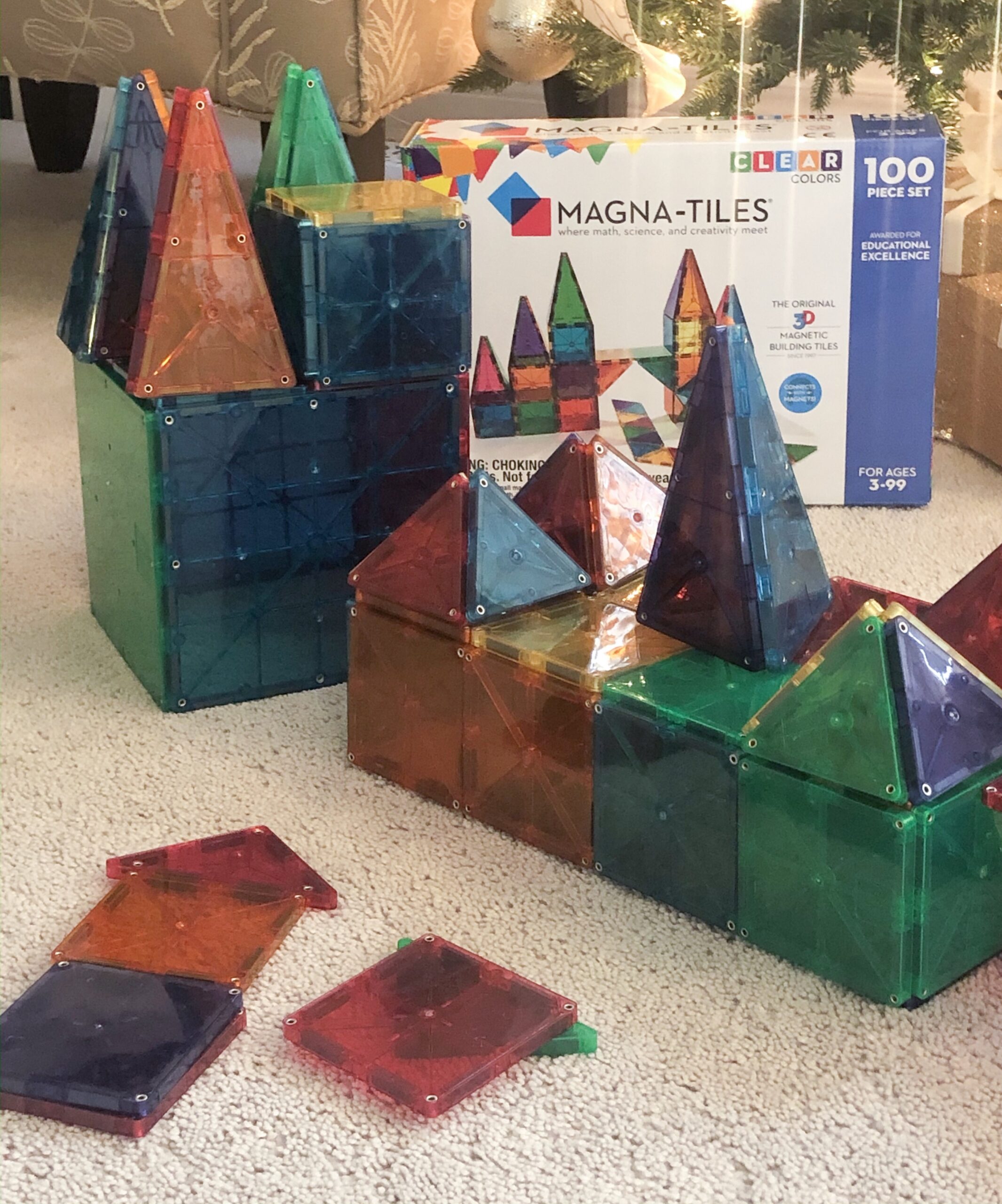 The building possibilities are endless with Magna-Tiles. As soon as my kids get home from school, they can't wait to start playing with them. Together they create tall castles, and other times they each like to create something small on their own. They just have so much fun creating different things, and they get so excited to show us their masterpieces!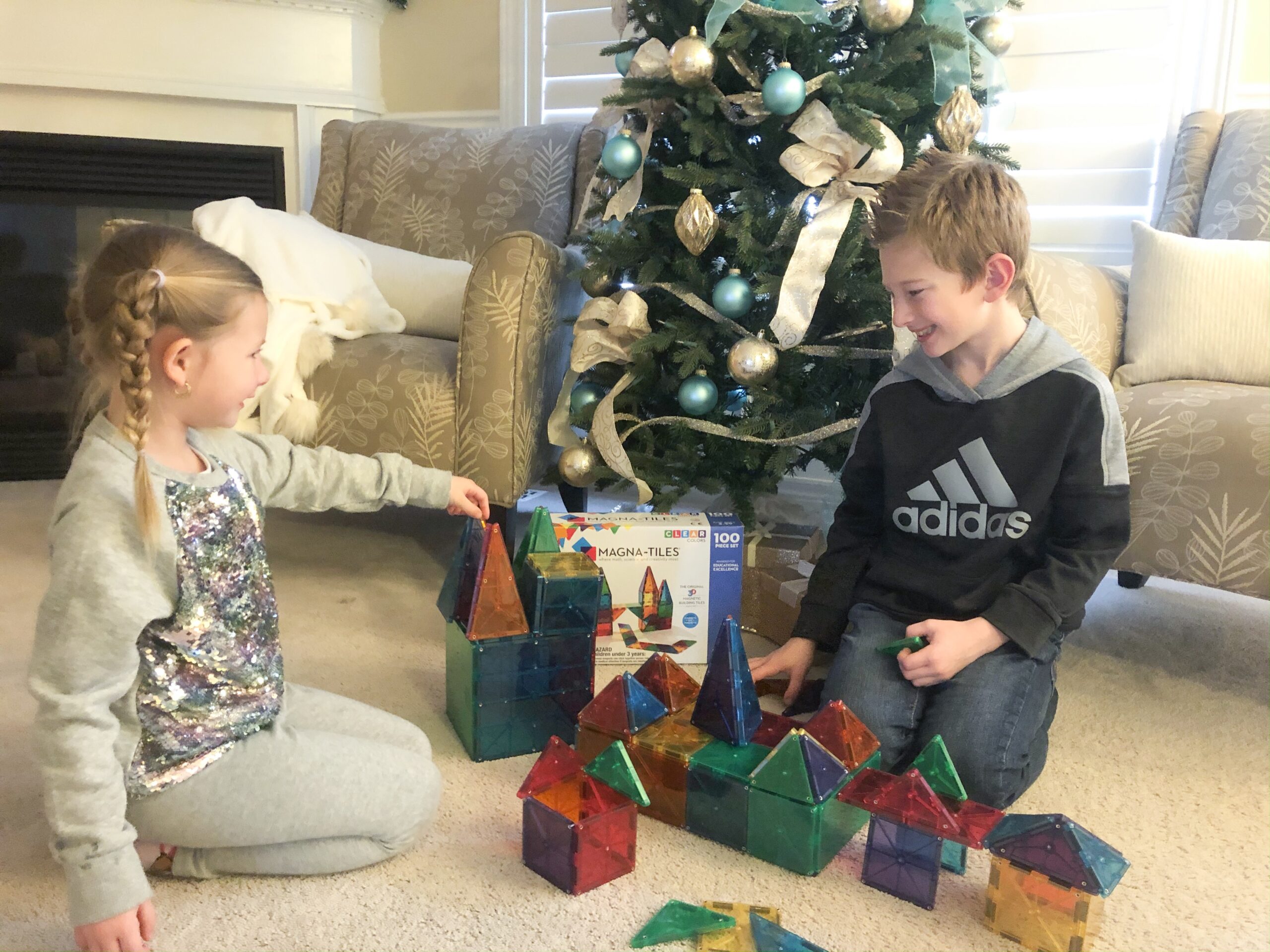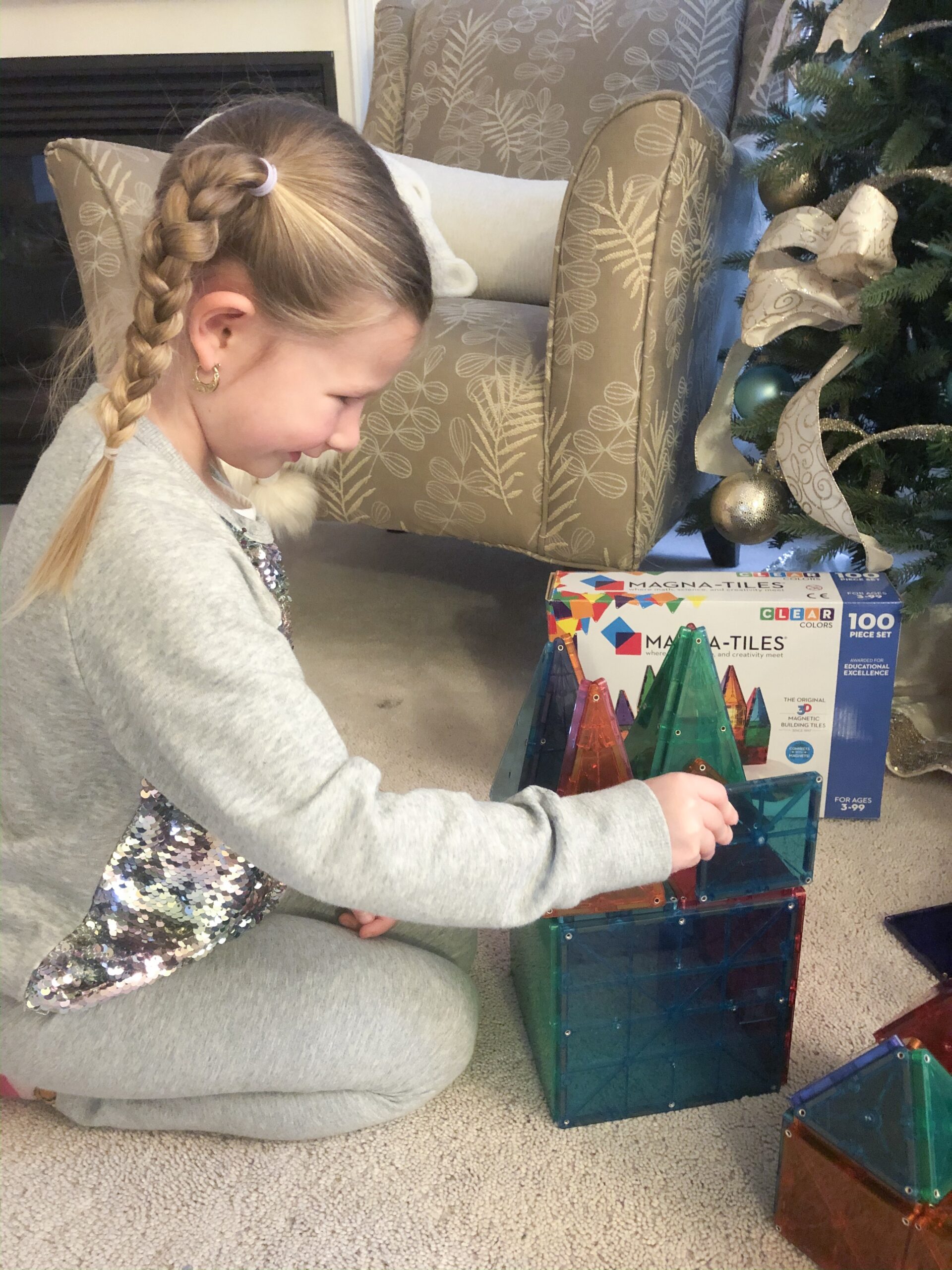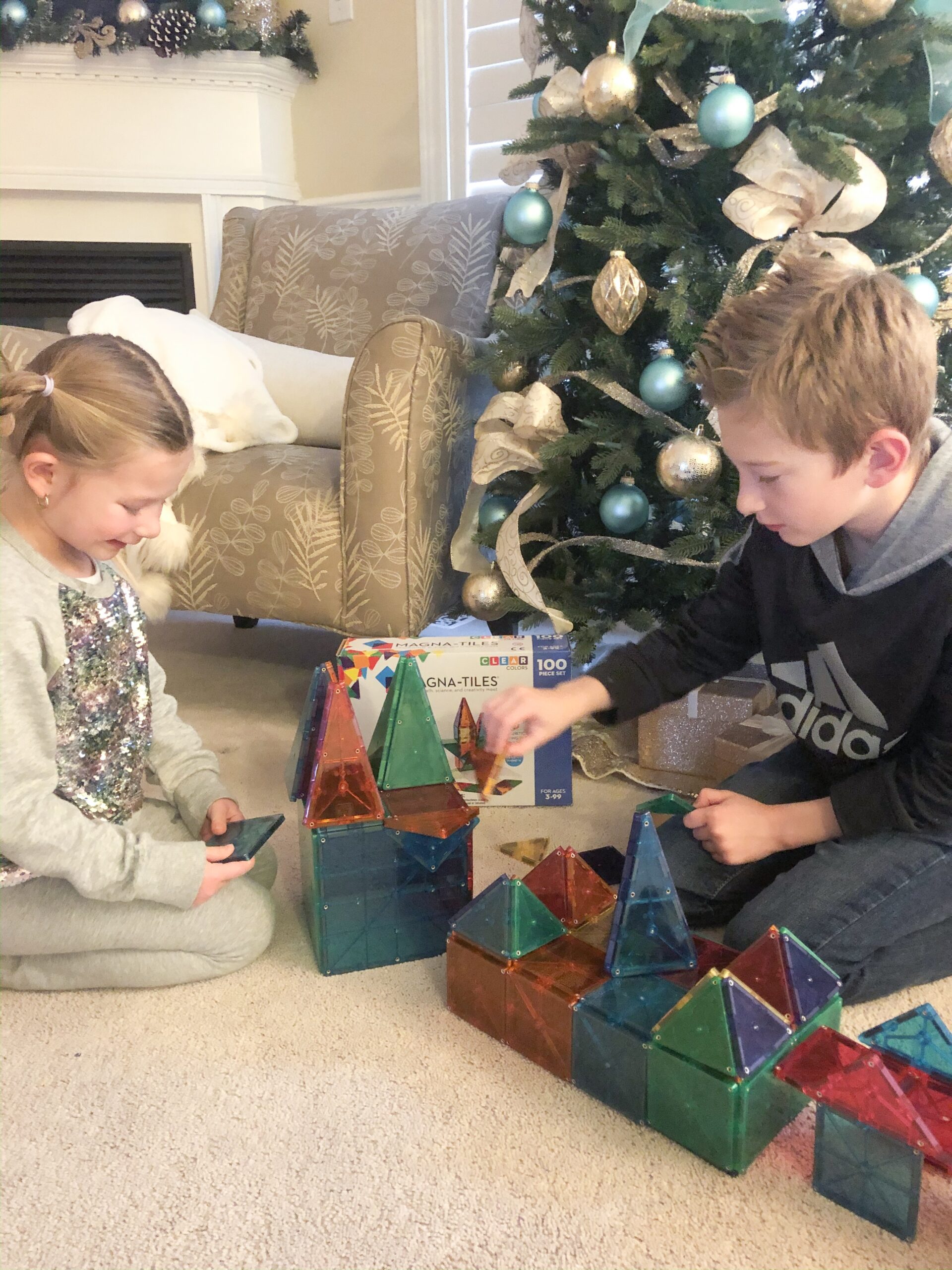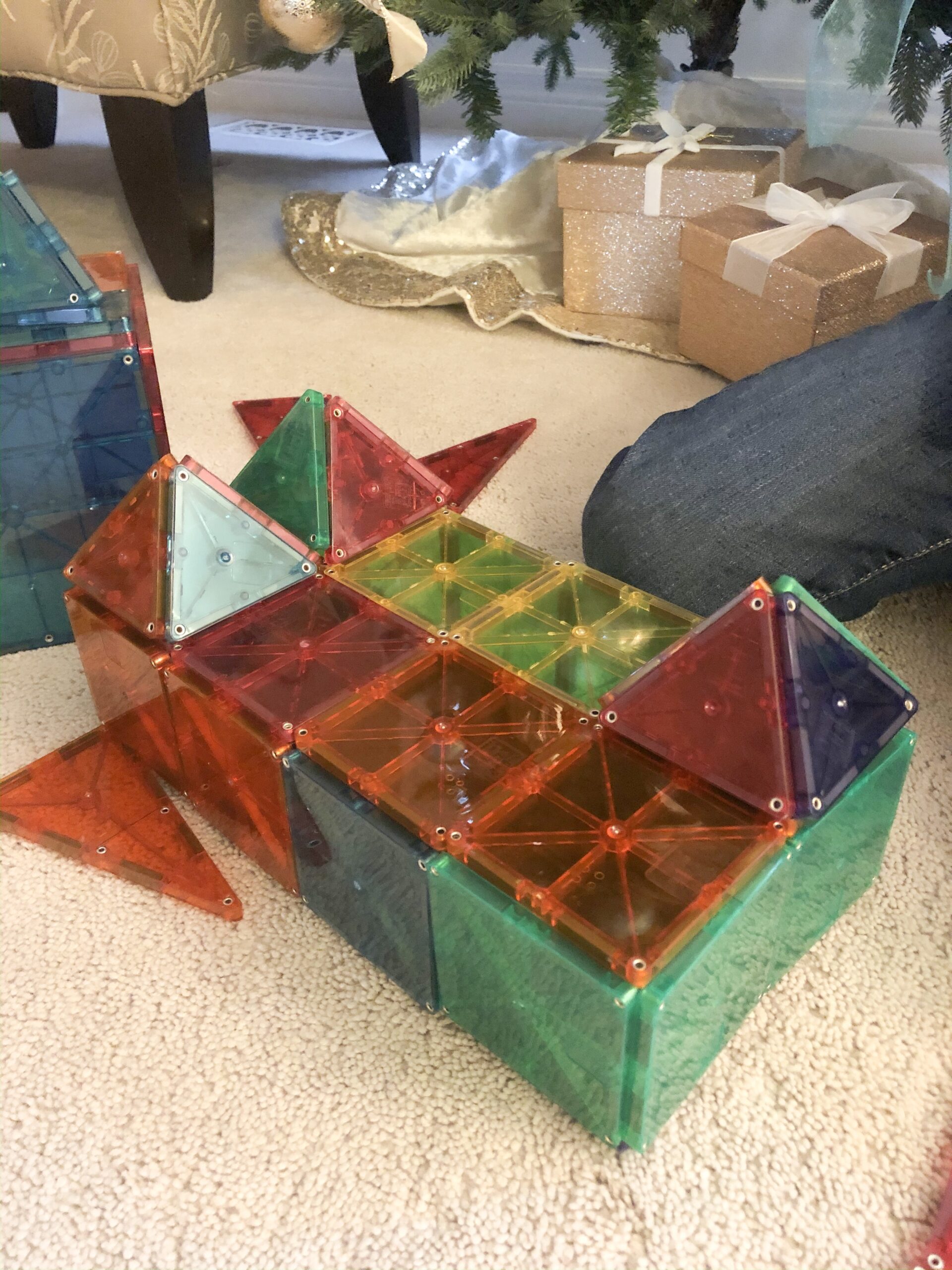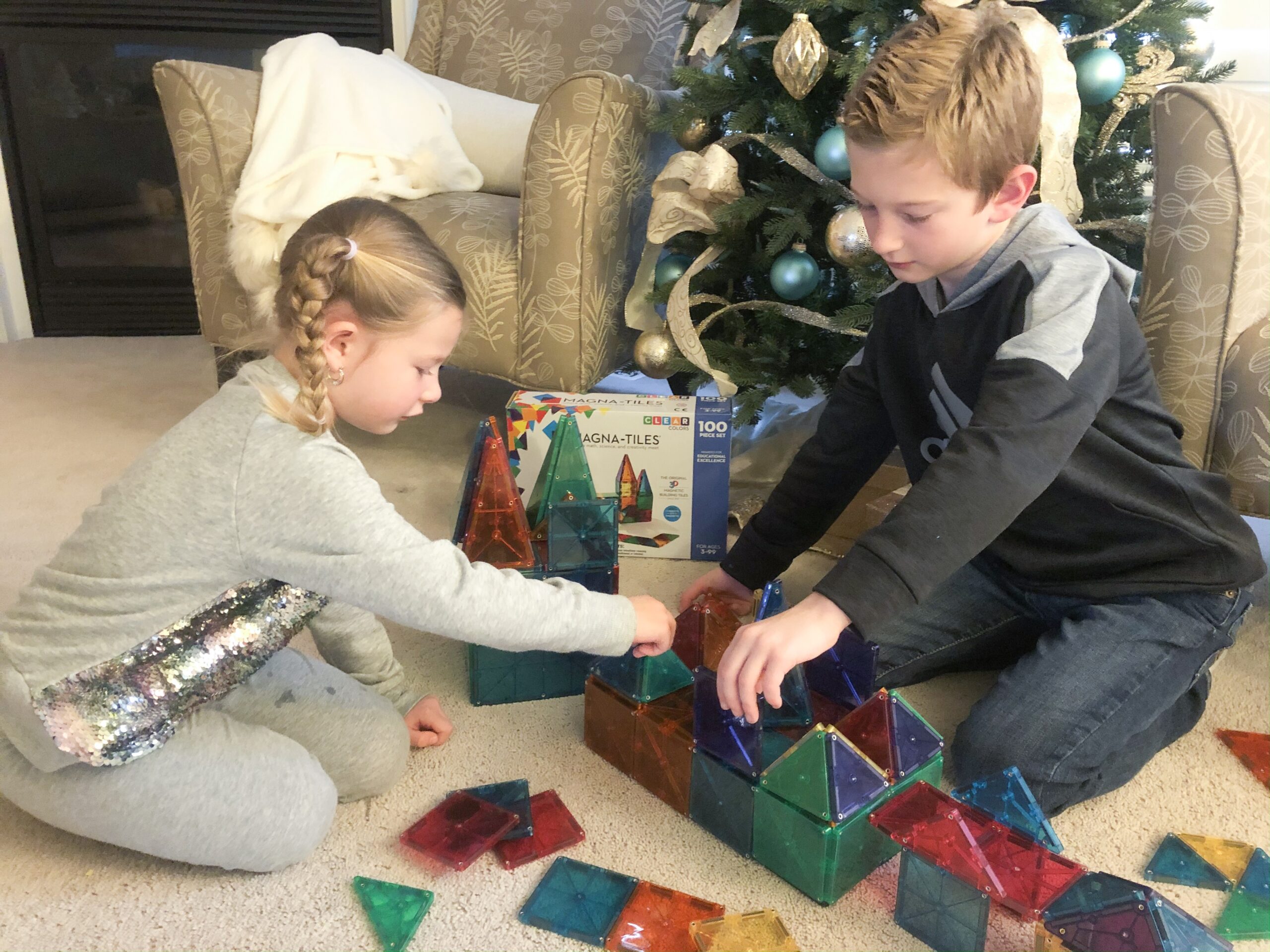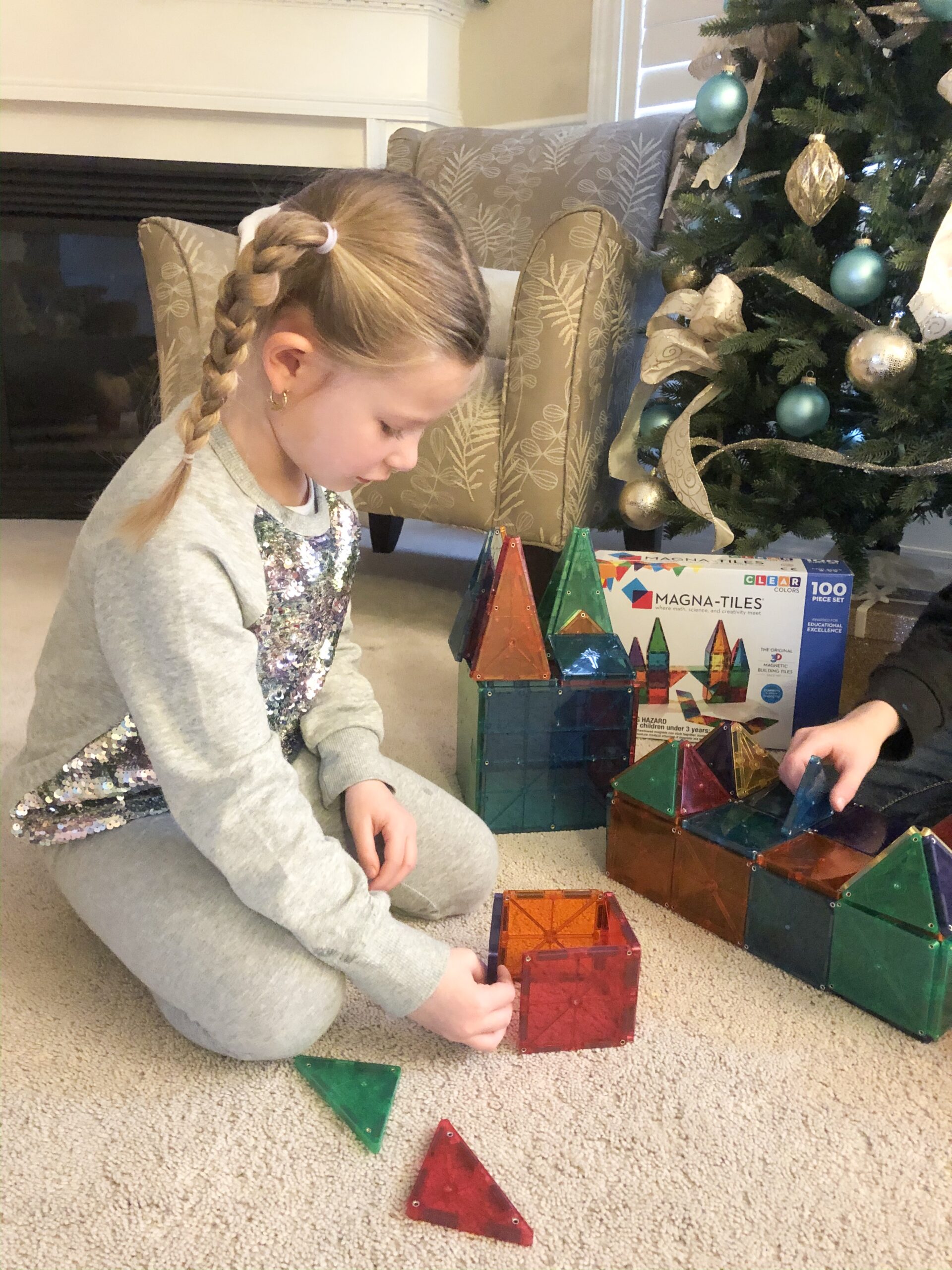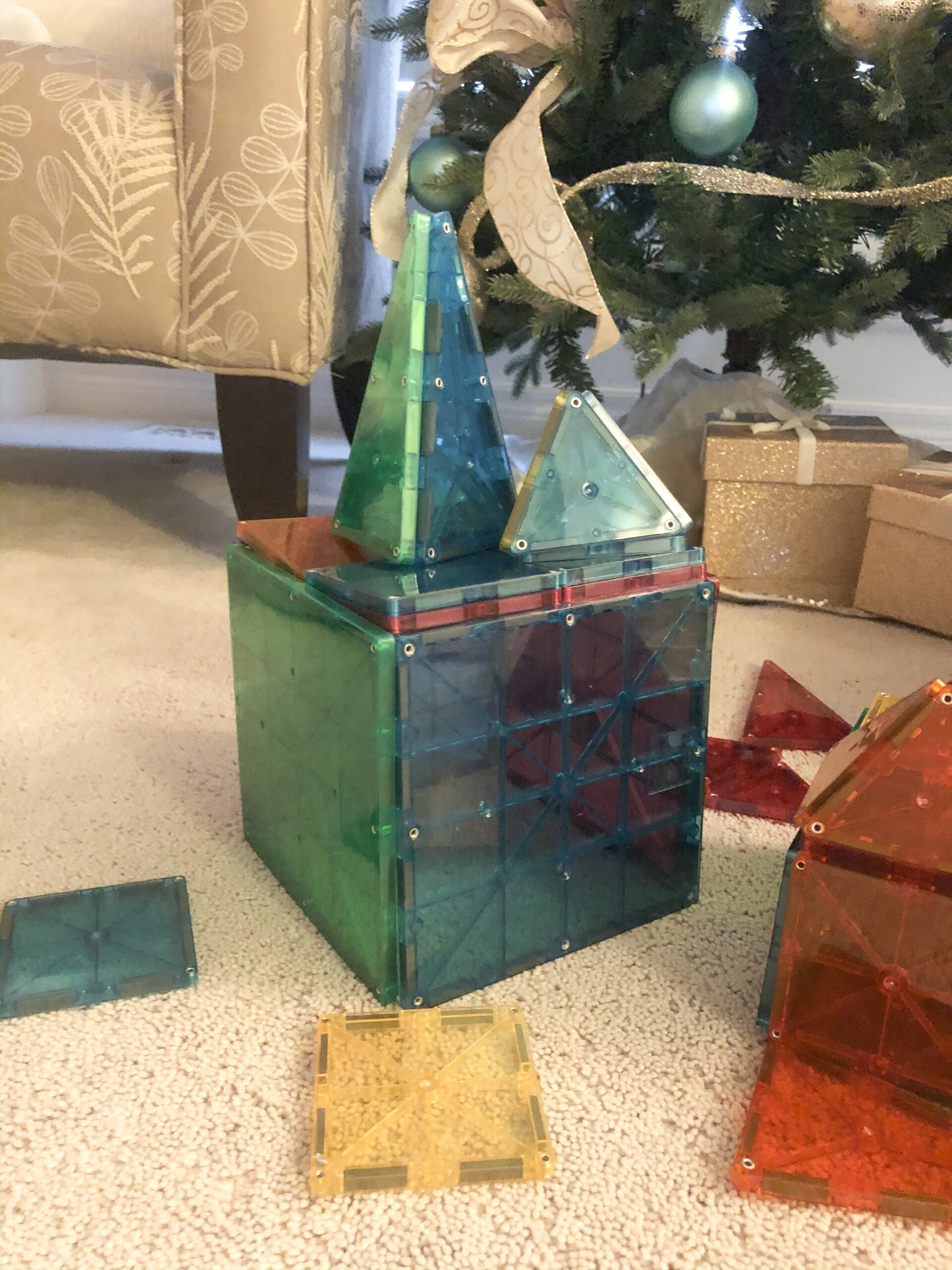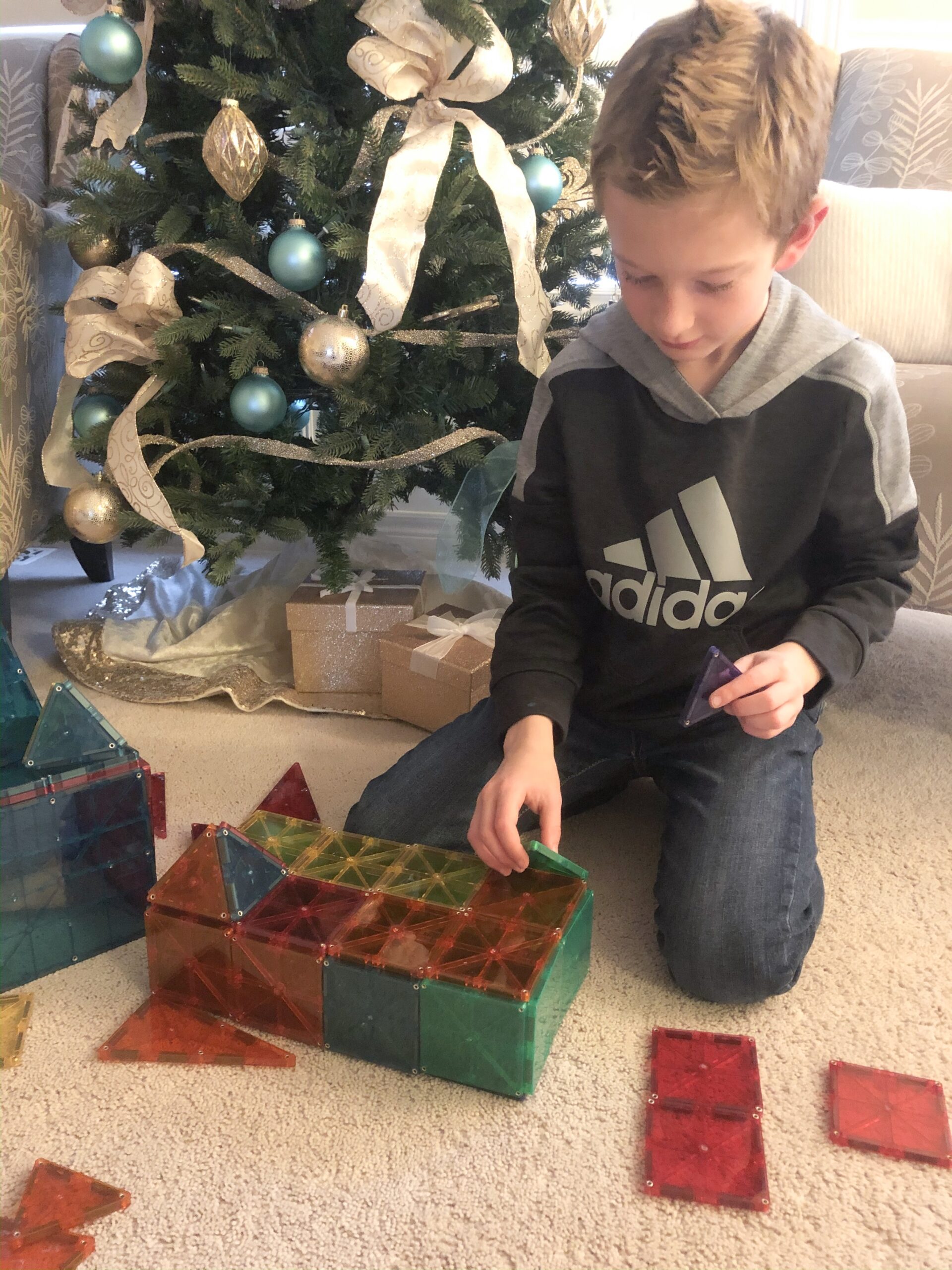 Magna-Tiles will have your kids entertained for hours. It's perfect for their fine motor skills, to learn their shapes, how to make patterns, problem solving, and how to work together as a team. It's perfect for all ages as well. Even I like getting on the floor with them and build something!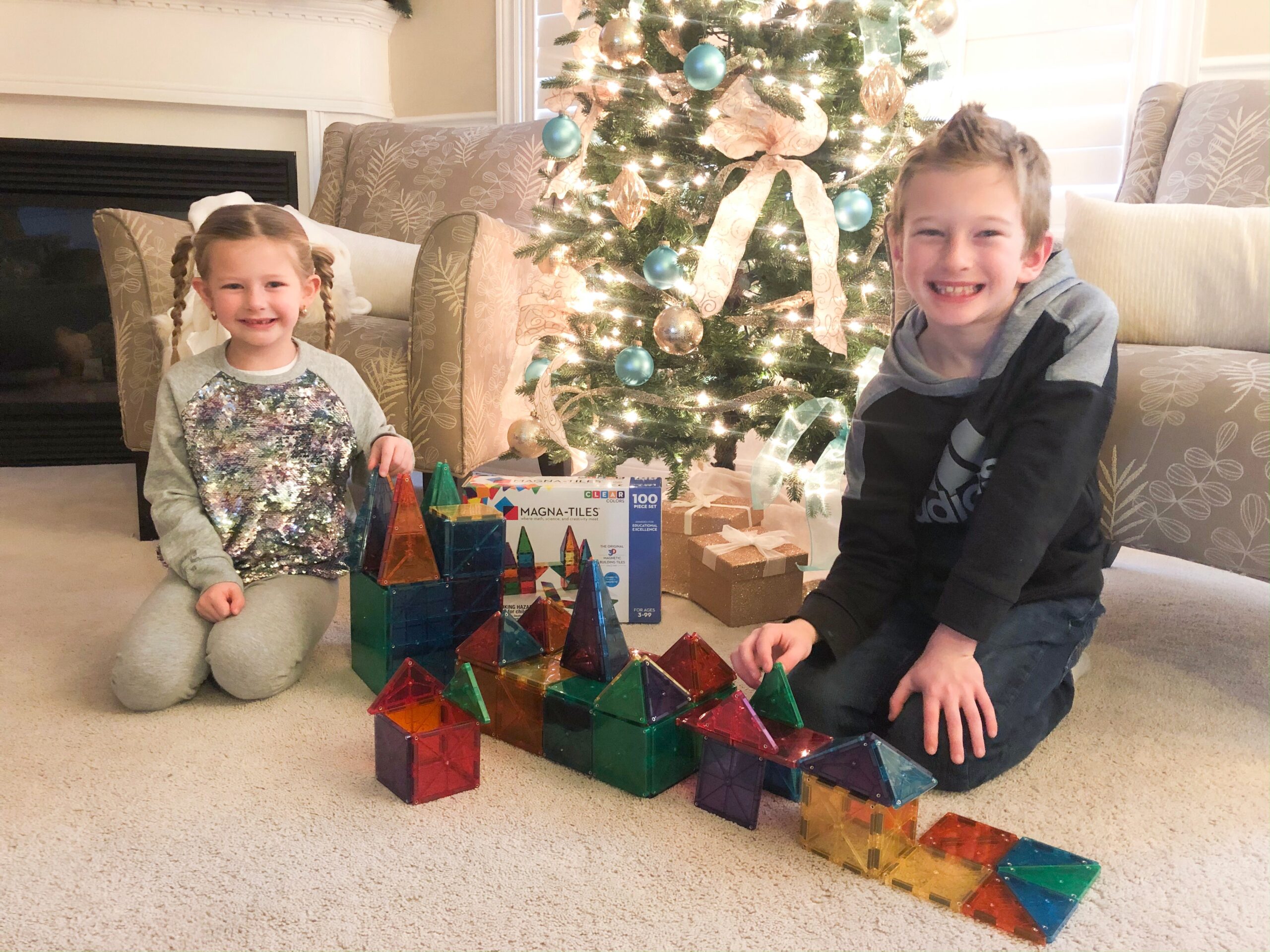 To check out all the sets Magna-Tiles has to offer, visit their products page here
Disclaimer: Thanks so much to Magna-Tiles for partnering with me on this post.