I'm so excited to finally share our holiday cards with you guys! This year I went with a tri-fold card from Tiny Prints, and I am so happy with how they turned out.
We had family photos taken in the Fall, which I thought would be a perfect opportunity to use them on our Christmas card.
I have been ordering our Christmas cards from Tiny Prints, or Shutterfly (sister companies ) every year, and they just never disappoint. I haven't found a company whose designs, and quality are better than theirs.  Plus, they have a ton of styles to choose from.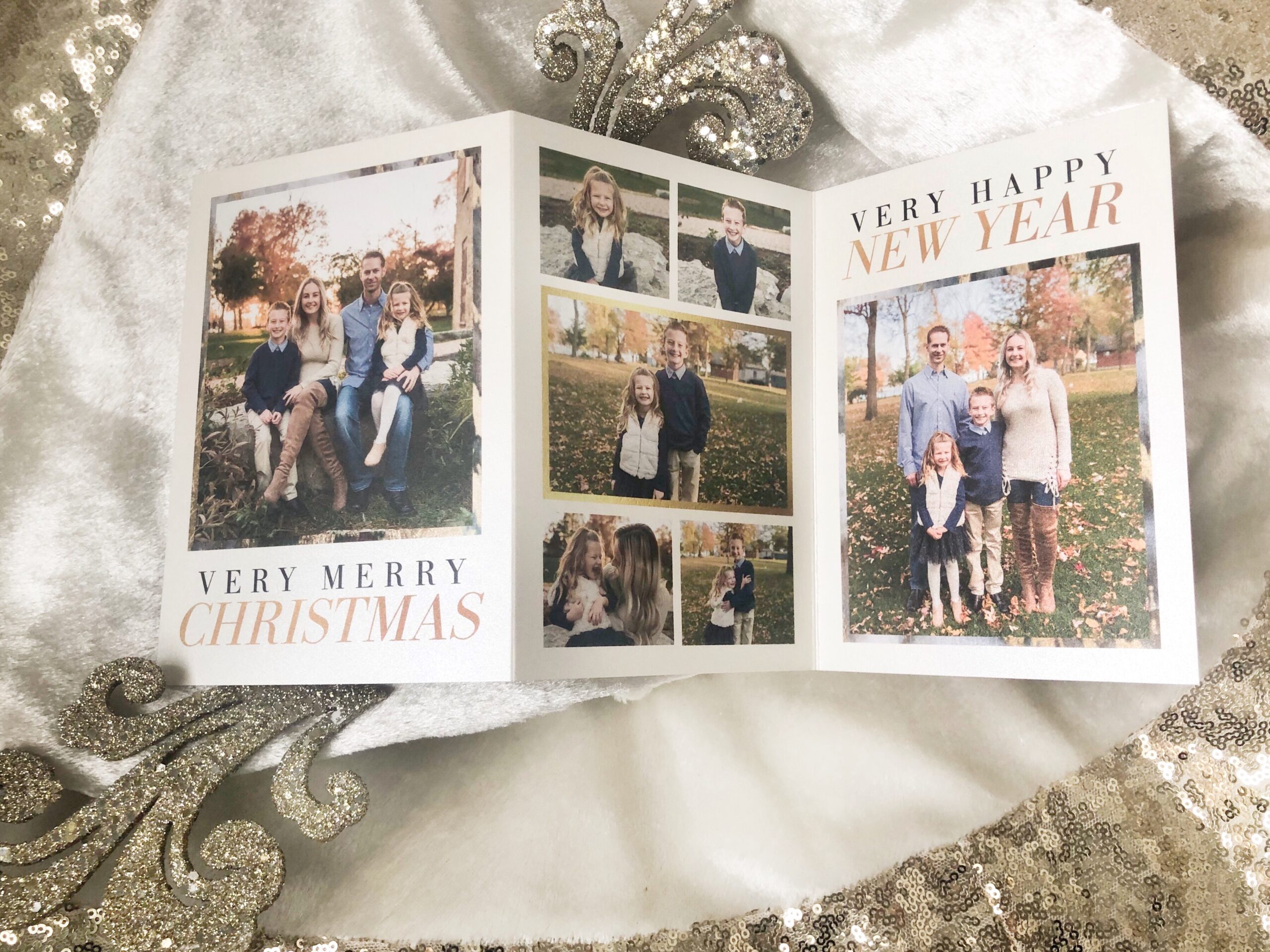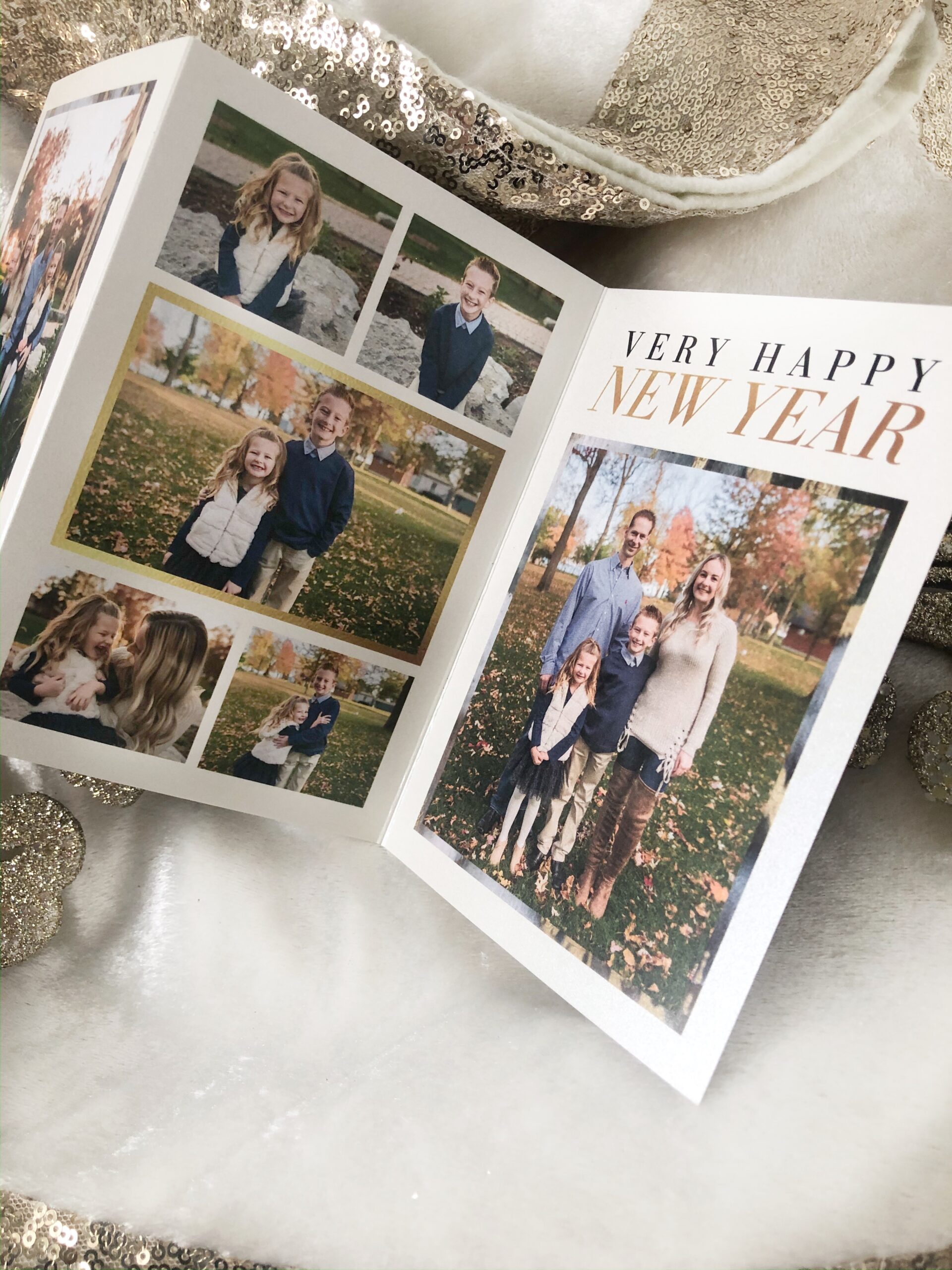 The card design I went with this year is called Metallic Beauty. You can choose between 2 background colours for this card – black or cream. I went with the cream, because I think it matched well with our outfits in the photo.
The card size is a 5 x 7, and holds 7 photos on the front of the card, and 7 photos on the back. I also went with the Pearl Shimmer Cardstock again, because I love the look it brings. It's a bit of an upgrade, but I definitely think its worth it.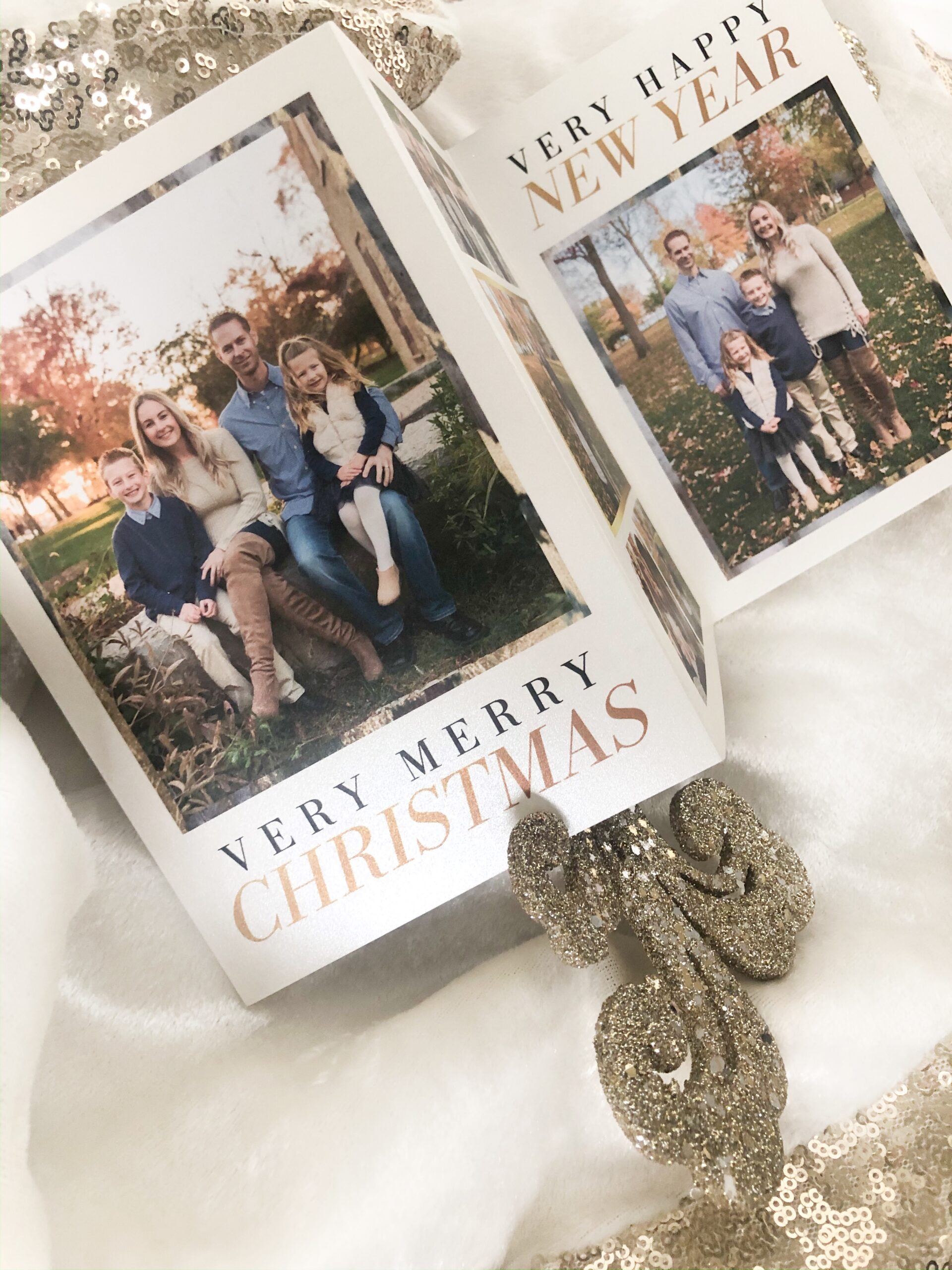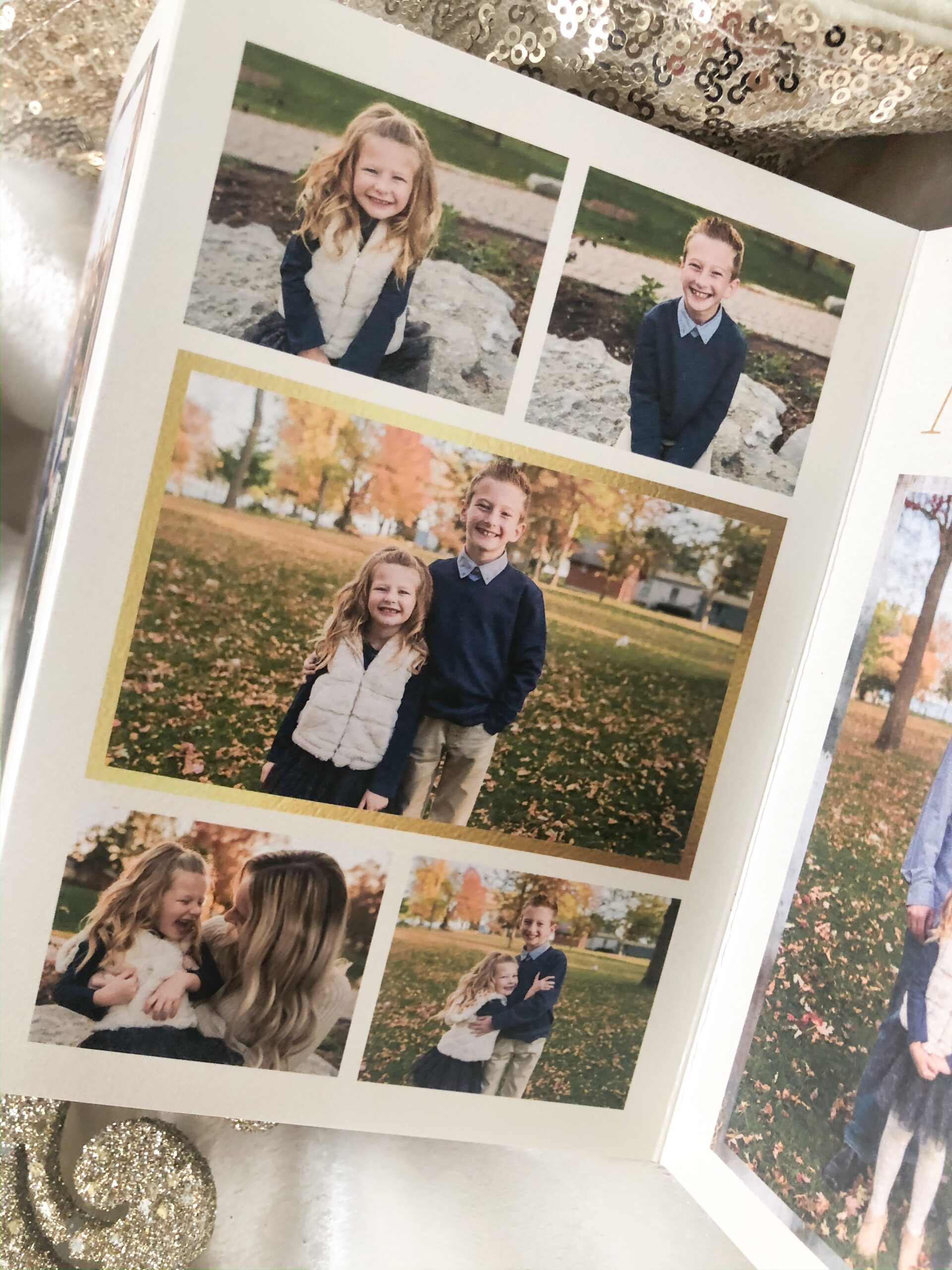 All their cards come with free white envelopes, but I love the coloured one. Not only will your card stand out from all the other holiday cards your family and friends receive, but I think it's nice when they match the colours of your Christmas card. So, I picked out gold envelopes for my cards with a custom liner to match.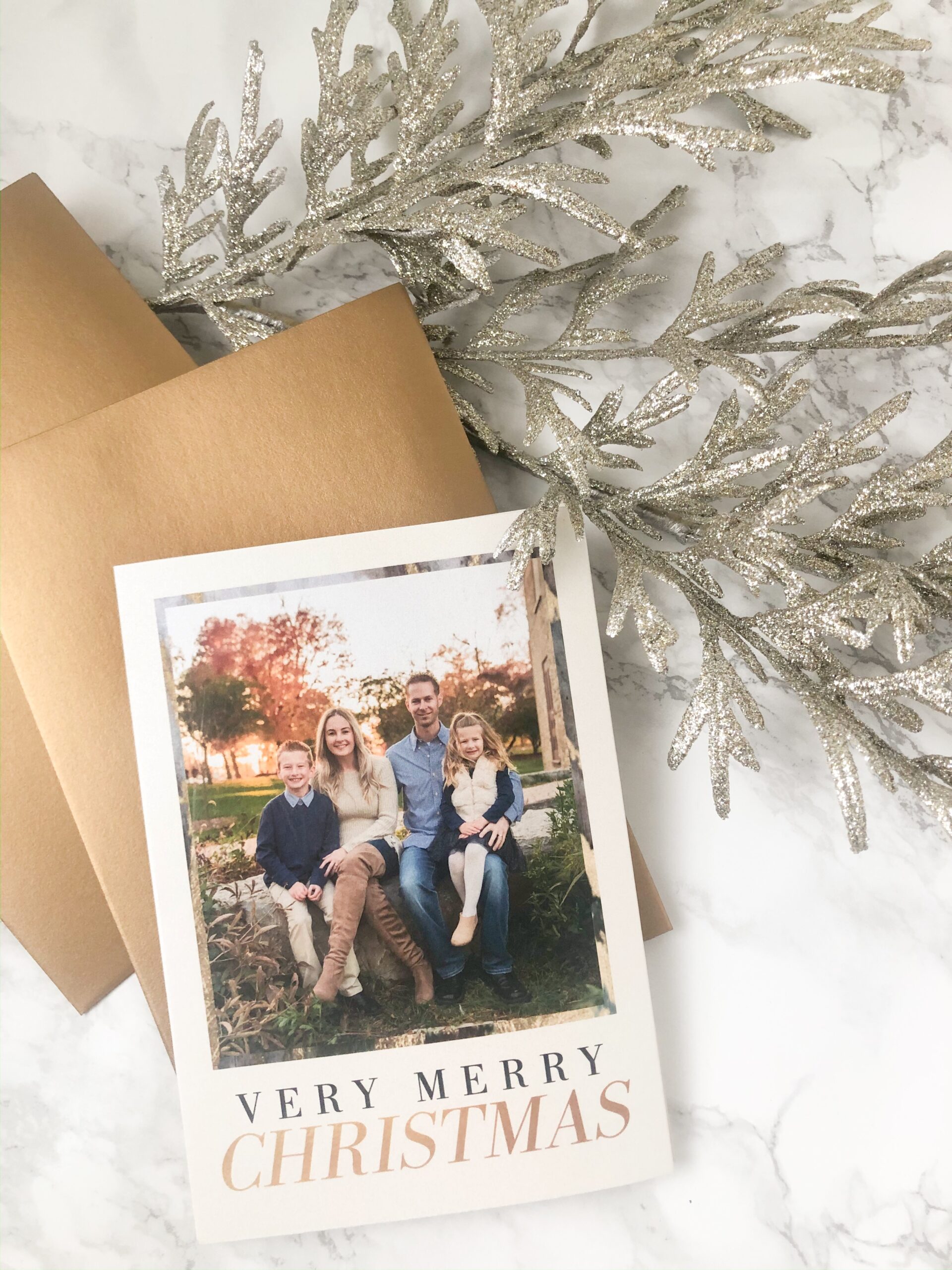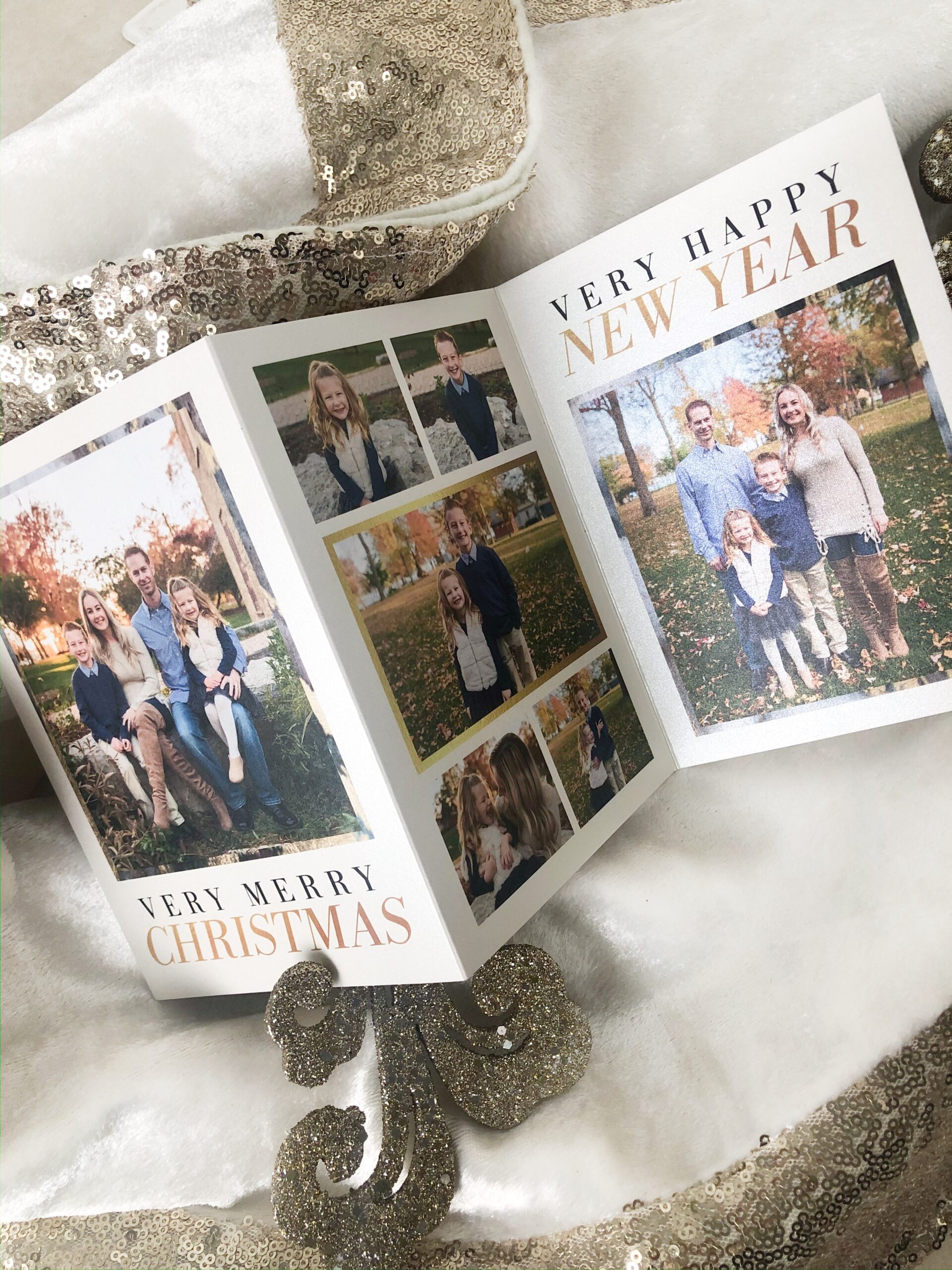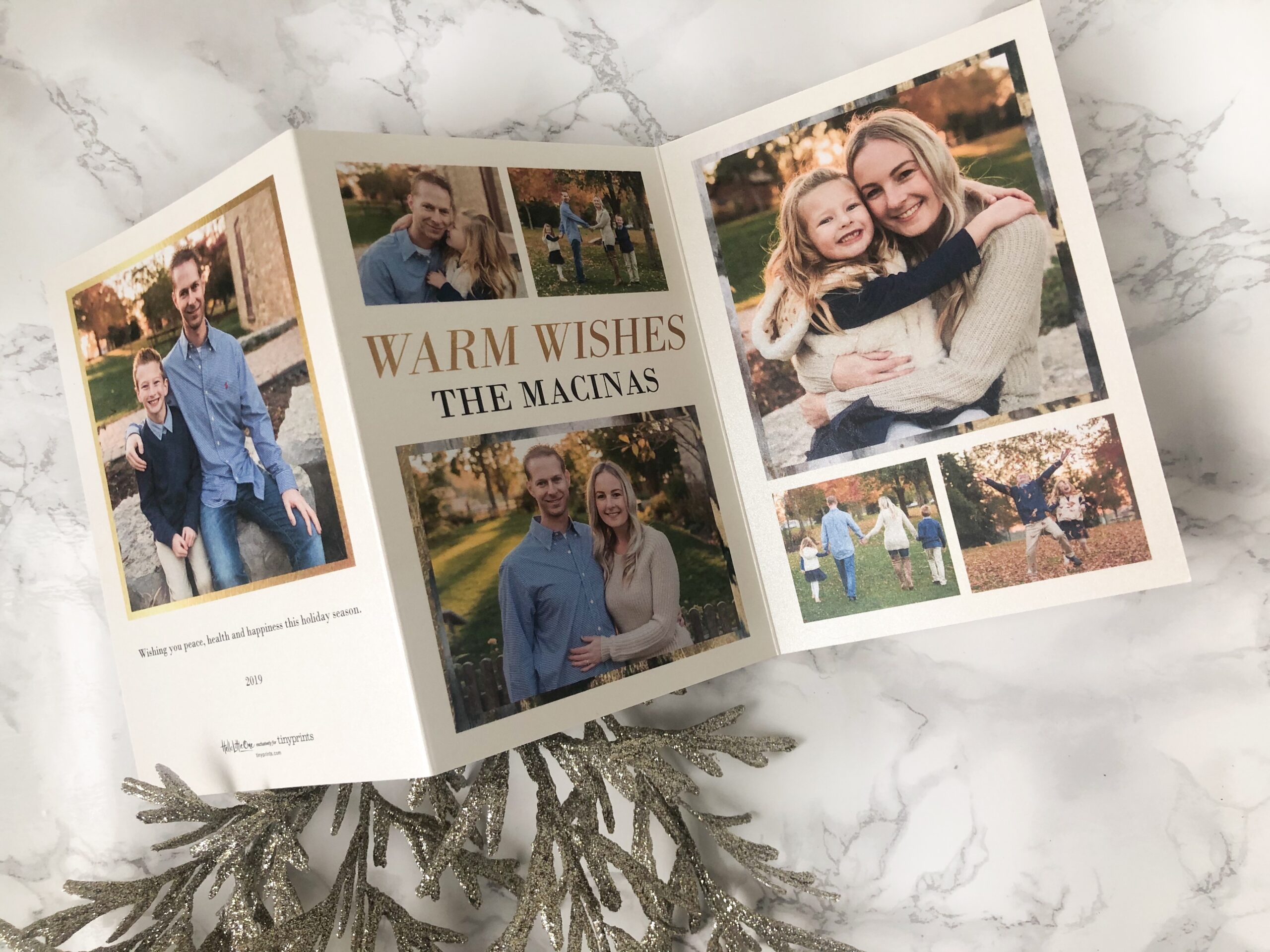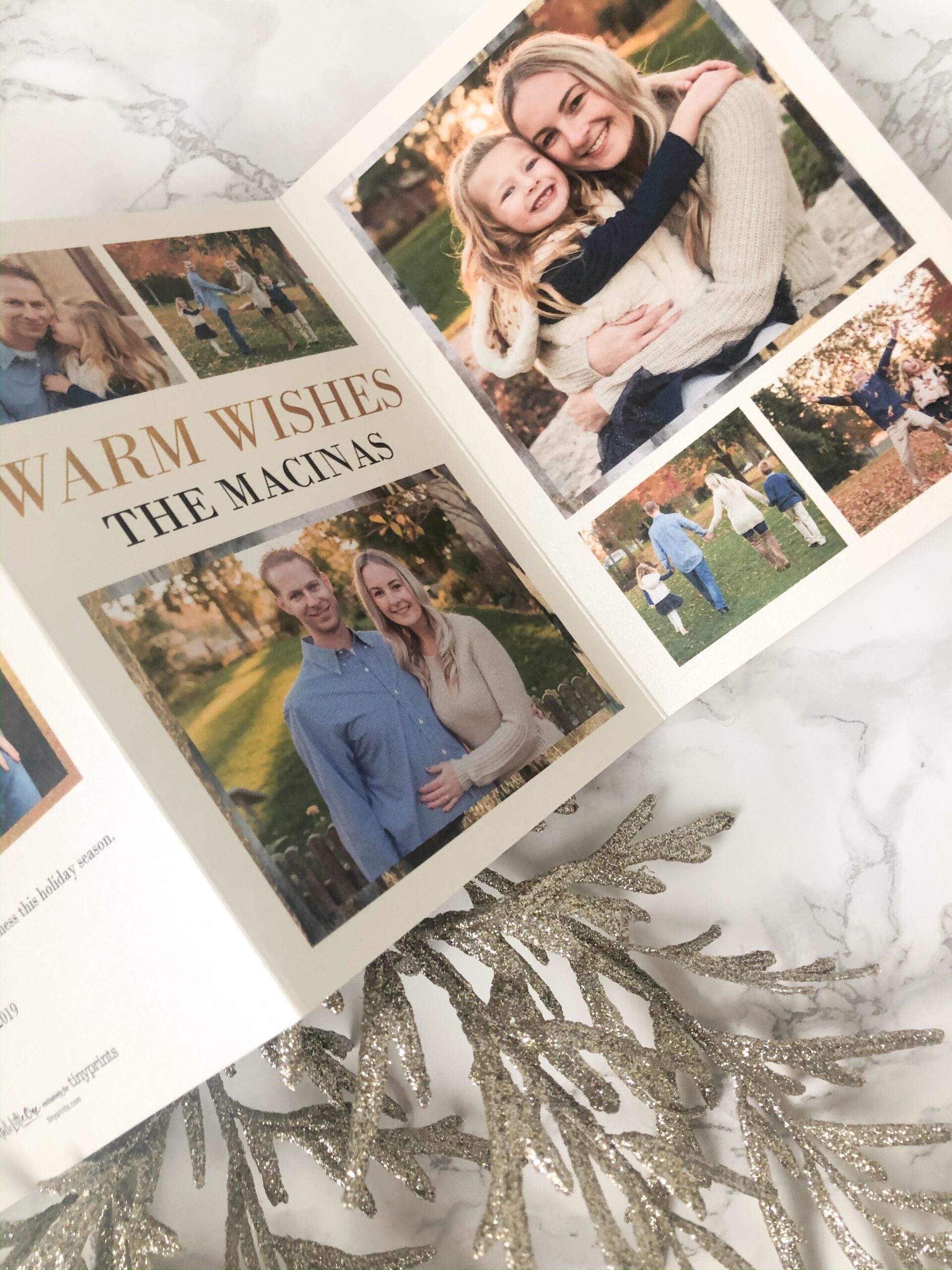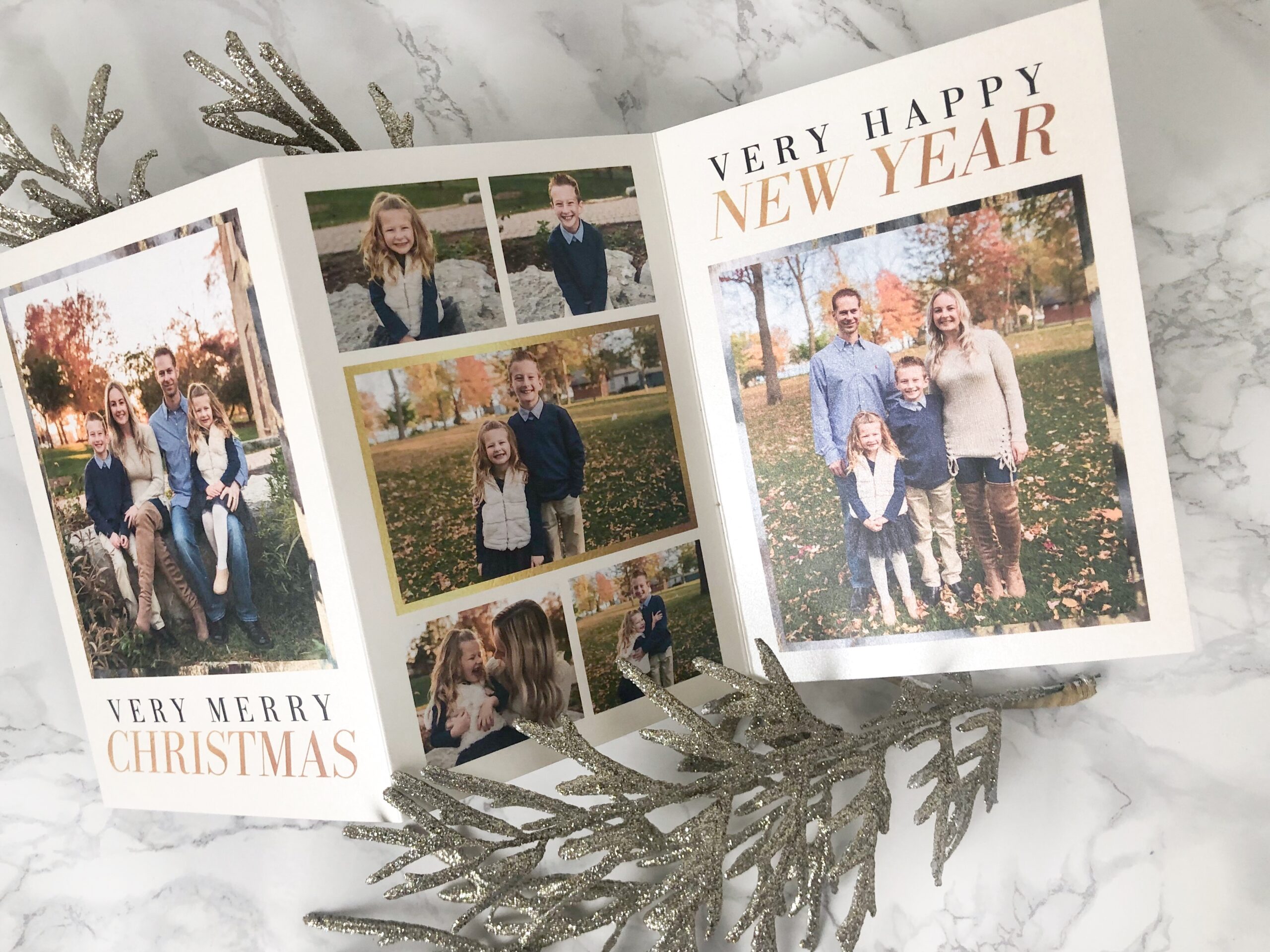 Head over to the Tiny Prints website here to check out all the holiday cards they have to offer!
Disclaimer: Thanks so much to Tiny Prints for partnering with me on this post.