Last weekend we went to Canada's Wonderland for their annual Winterfest event, and all I have to say is you have to check it out! It was our first time going to this event, and we had so much fun.
The grounds are completely transformed into a beautiful Winter Wonderland!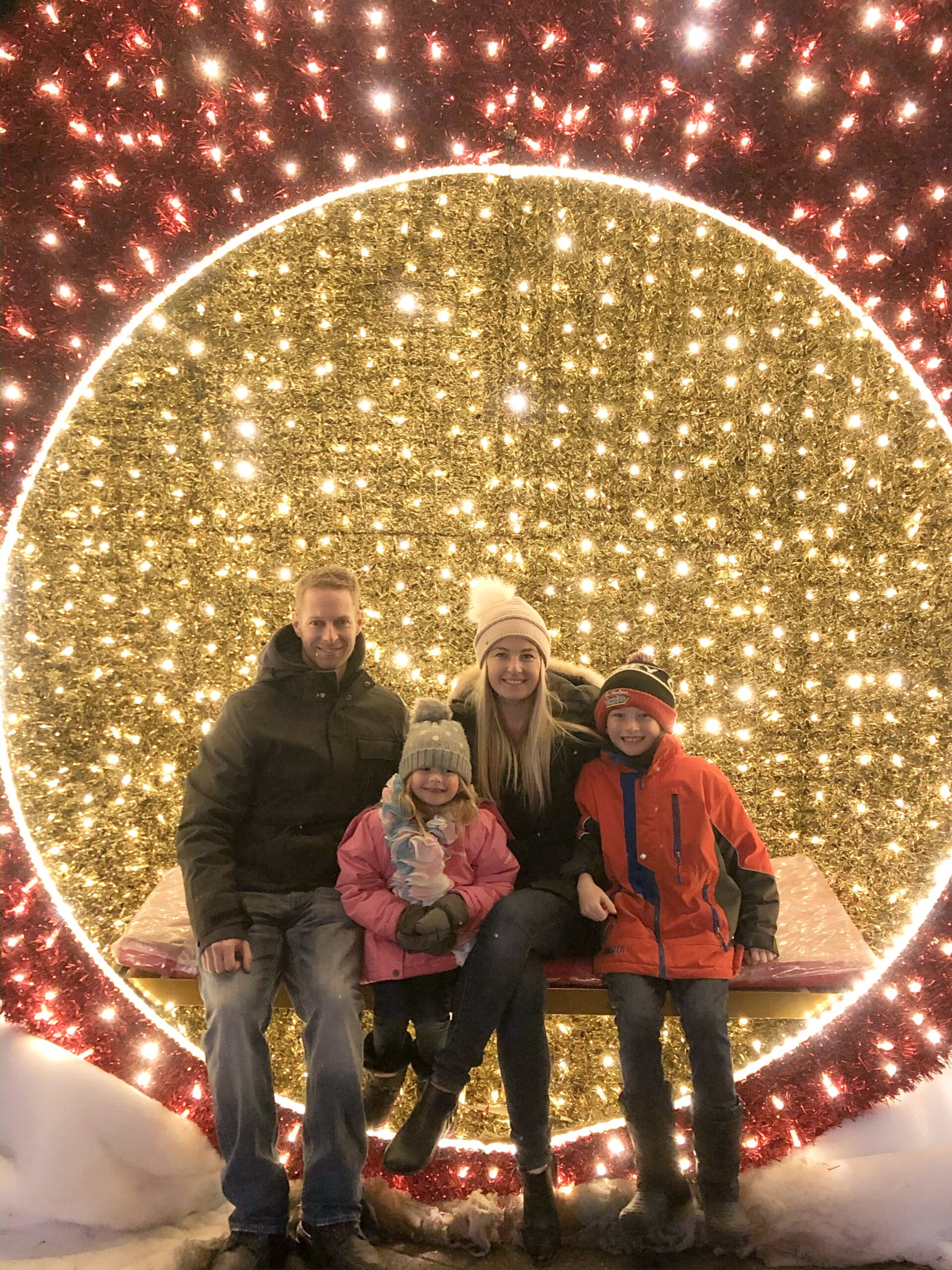 There are thousands of Christmas lights everywhere you look, and so many holiday decorations which are calling for a family photo.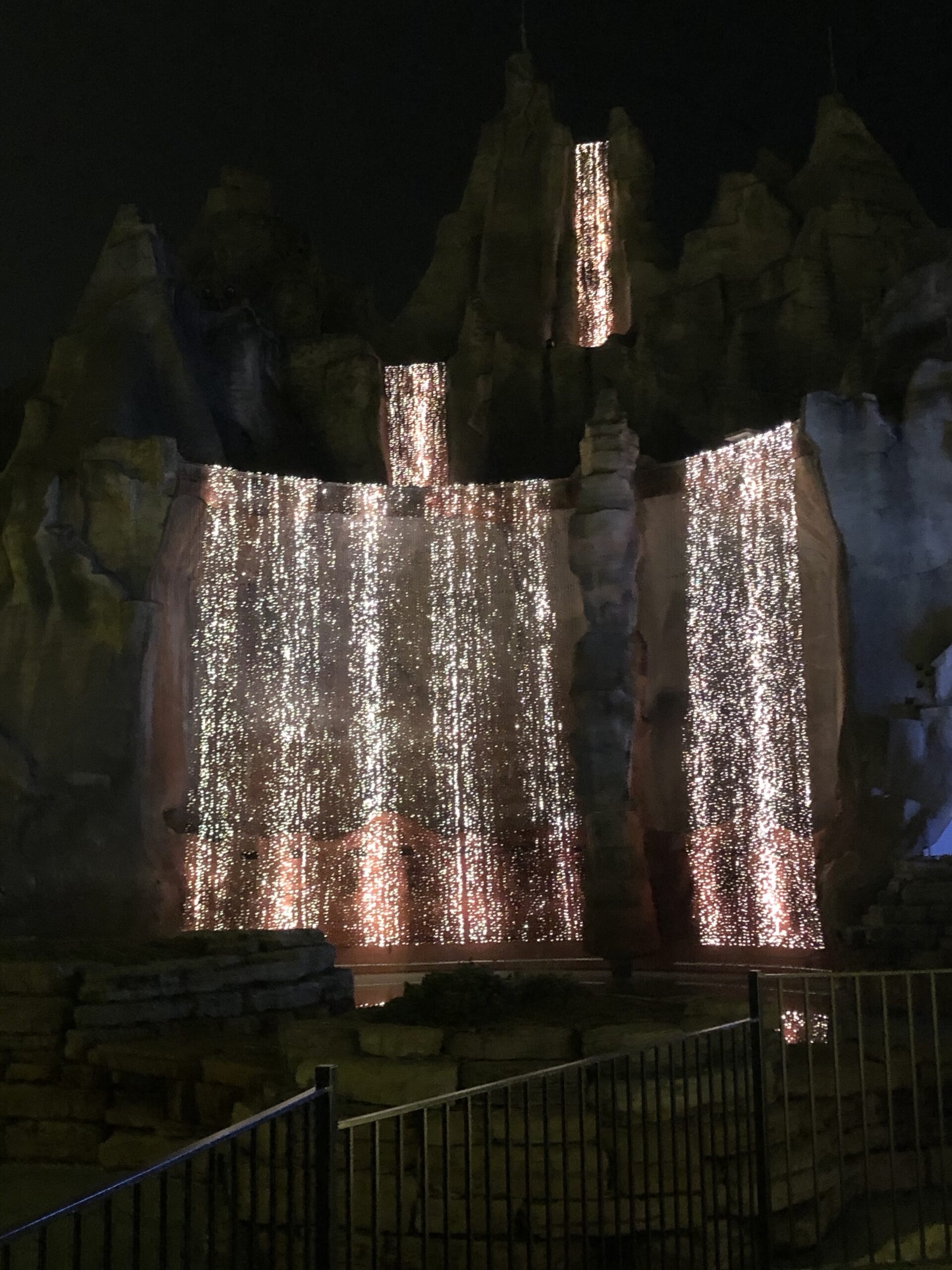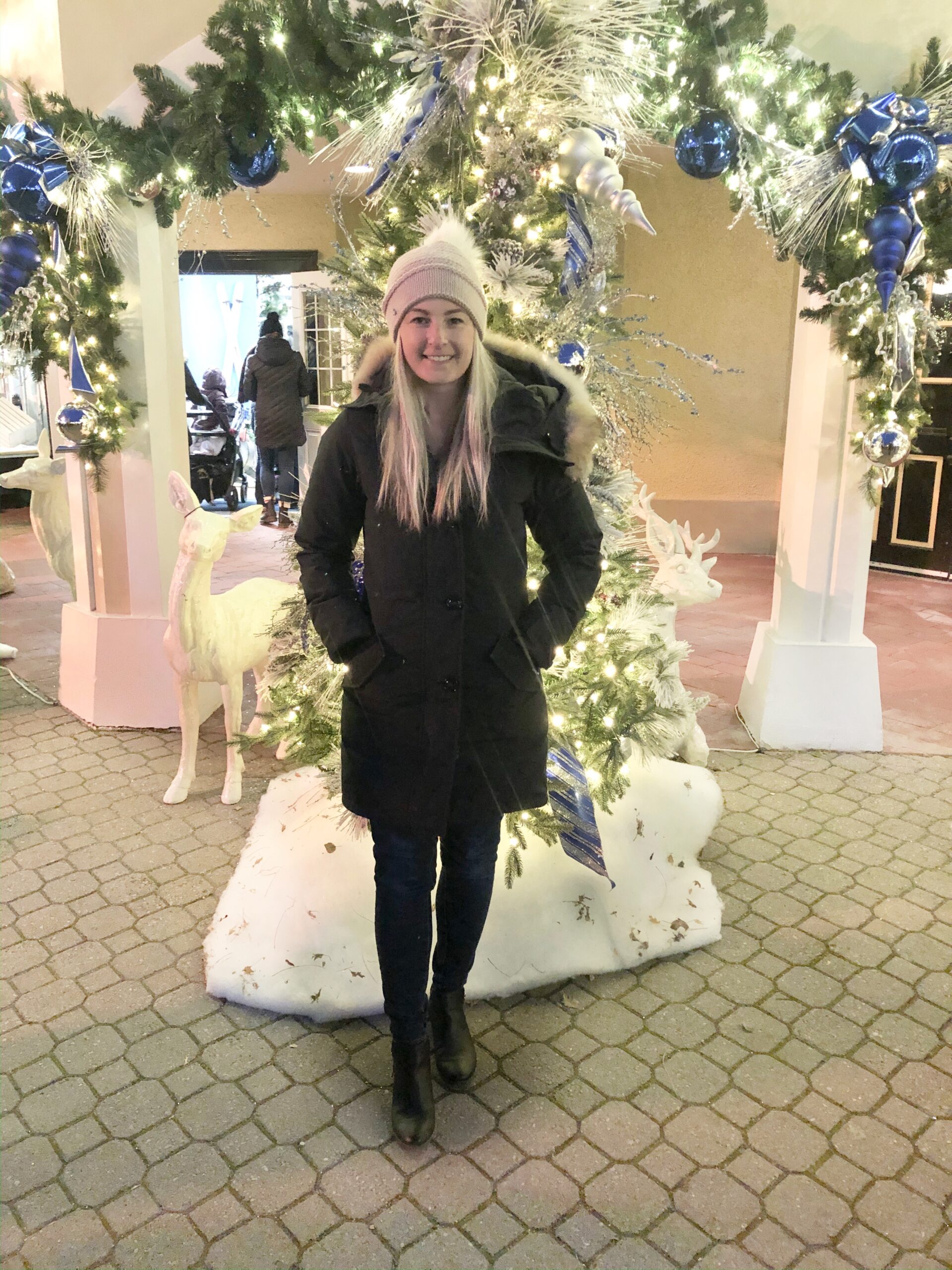 Bring your skates, and enjoy ice skating on Snow Flake Lake in front of Wonder Mountain. You can skate for 30 mins for free, if you bring your own skates. Or if you wanted to pre-book a time slot, its a $10 fee which includes your skates and helmet.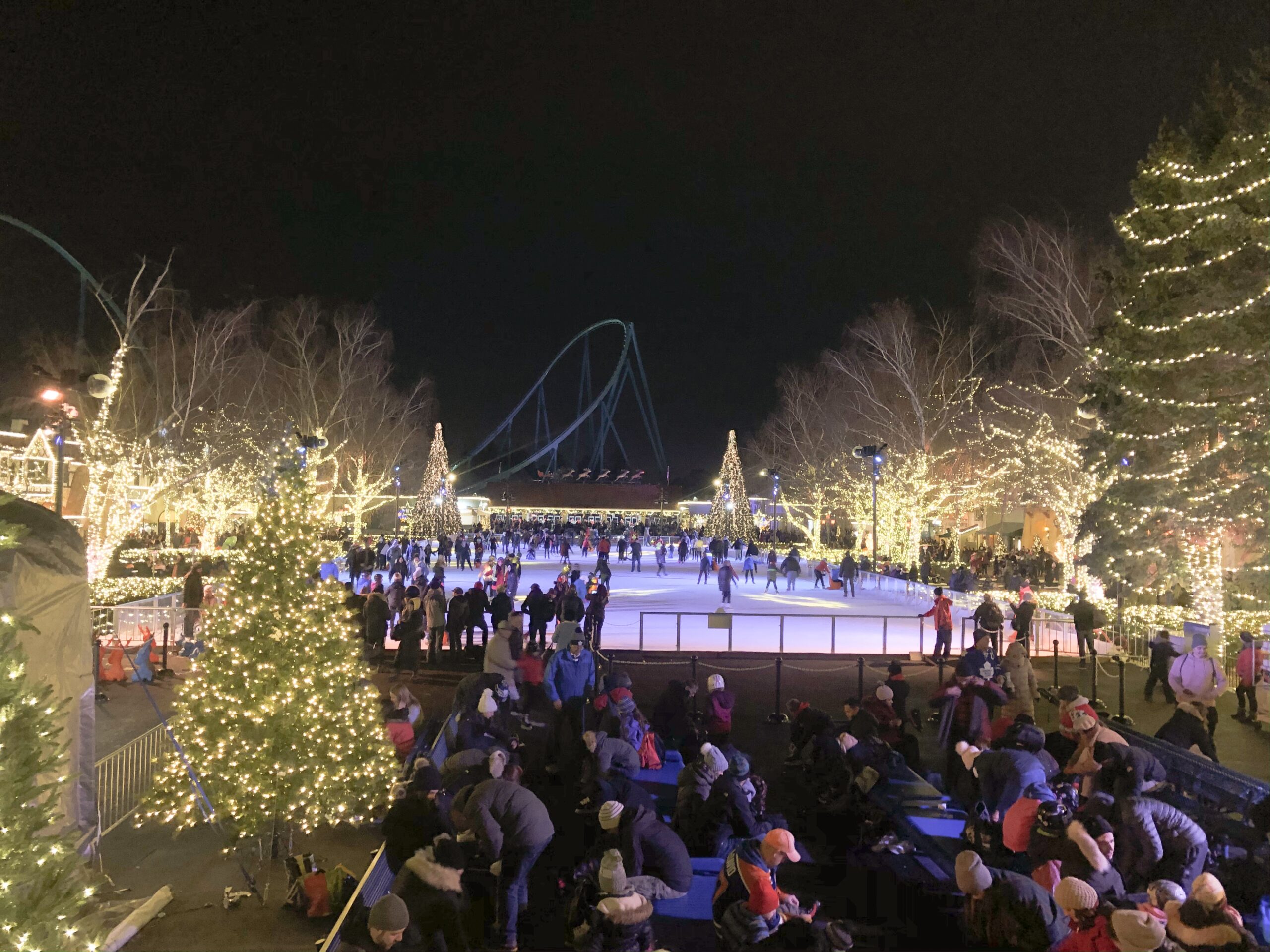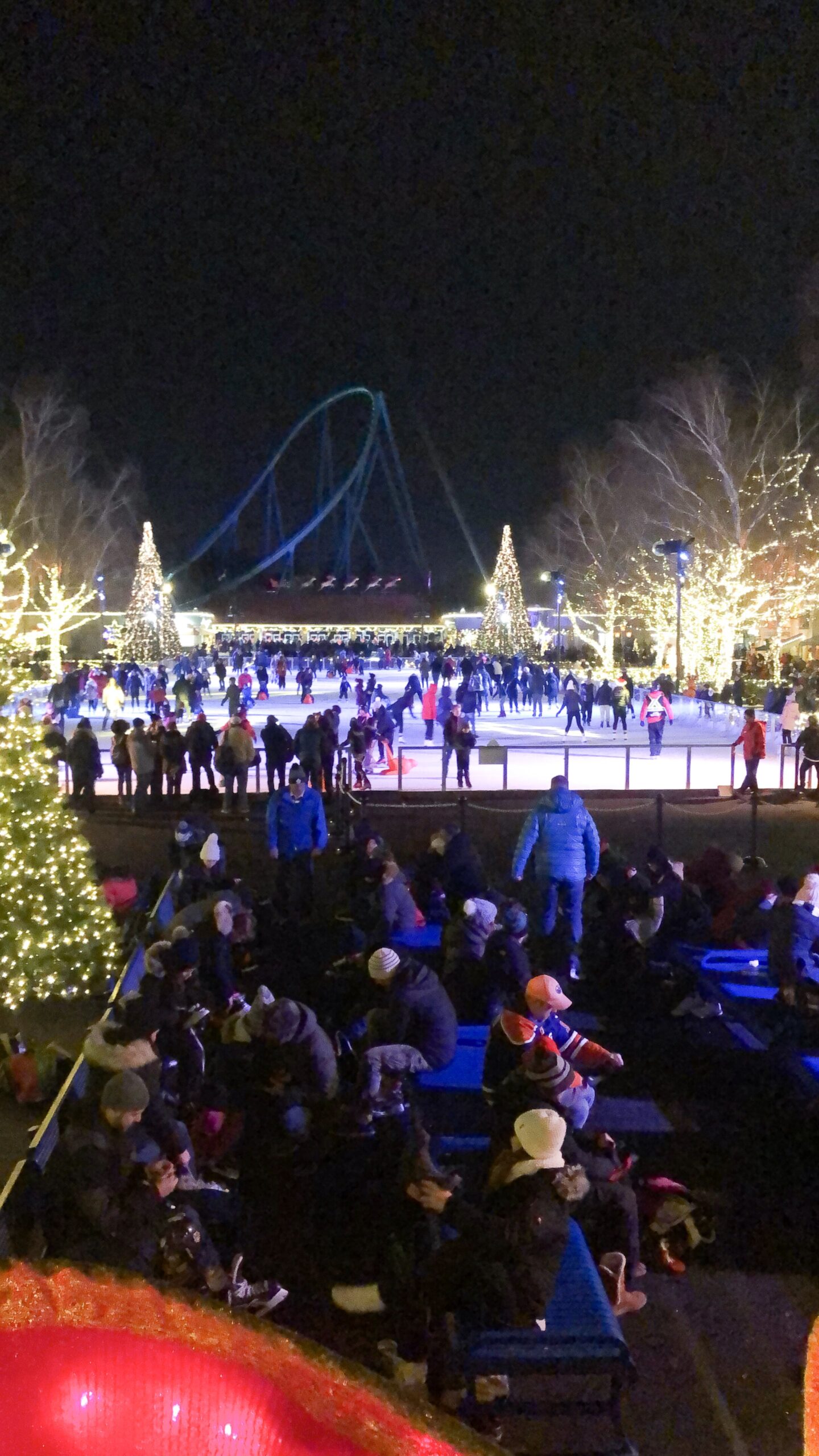 If you're not into skating there are a ton of other activities to. You can go to Candy Cane Lane, Charlie Brown's Christmas tree lot, or even Sally Brown's Christmas crafts. You can also head over to the North Pole Post Office to write Santa a letter, or visit him and get a photo.
The activity my kids loved the most was Mrs. Claus' Kitchen! For only $19.99 they got 4 large cookies that they could decorate. They supplied all the icing, sprinkles and candies for the cookies. Mrs. Claus was there checking out all their decorated cookies, talking with the kids and getting photos with them. The kids loved it!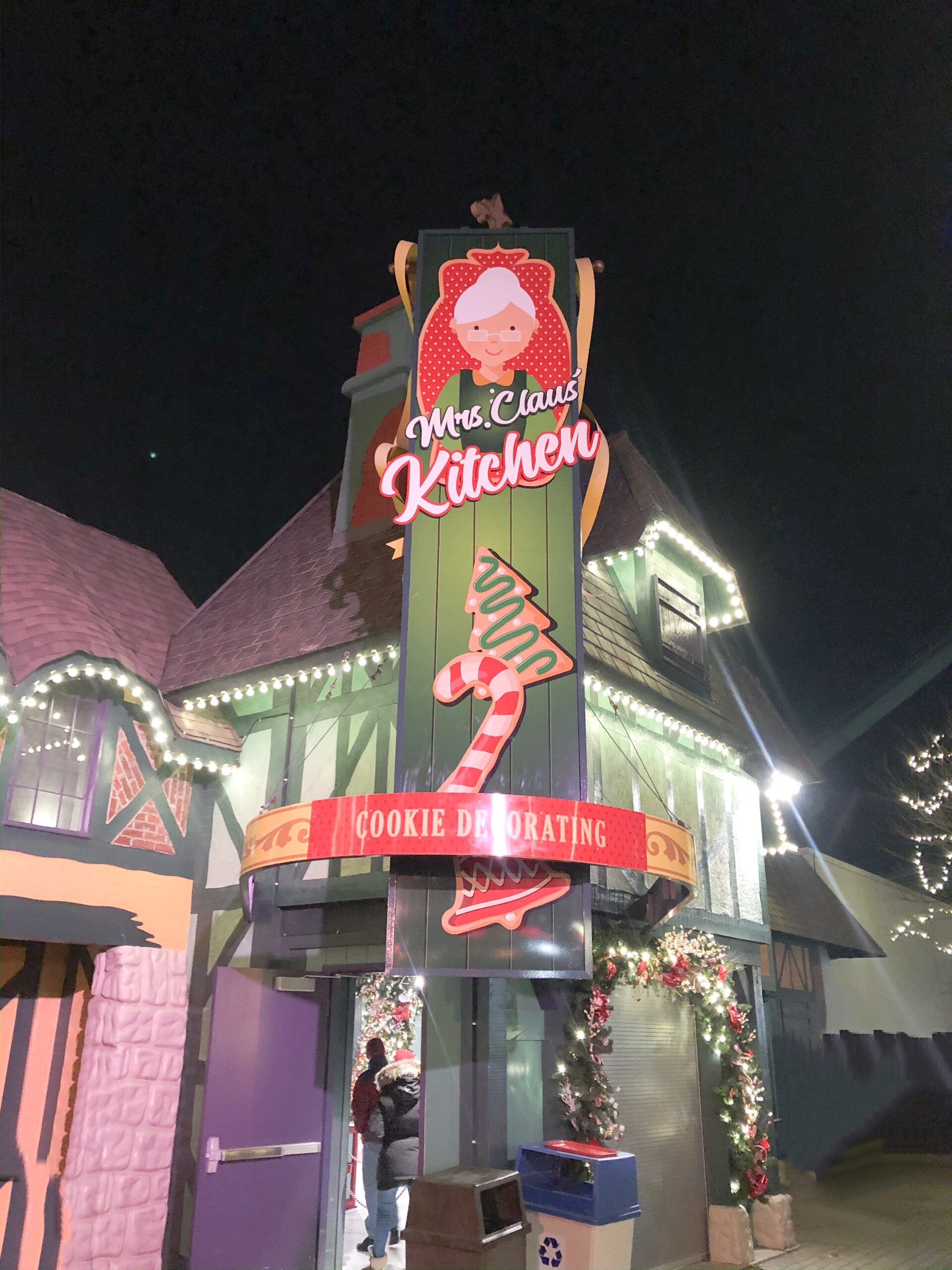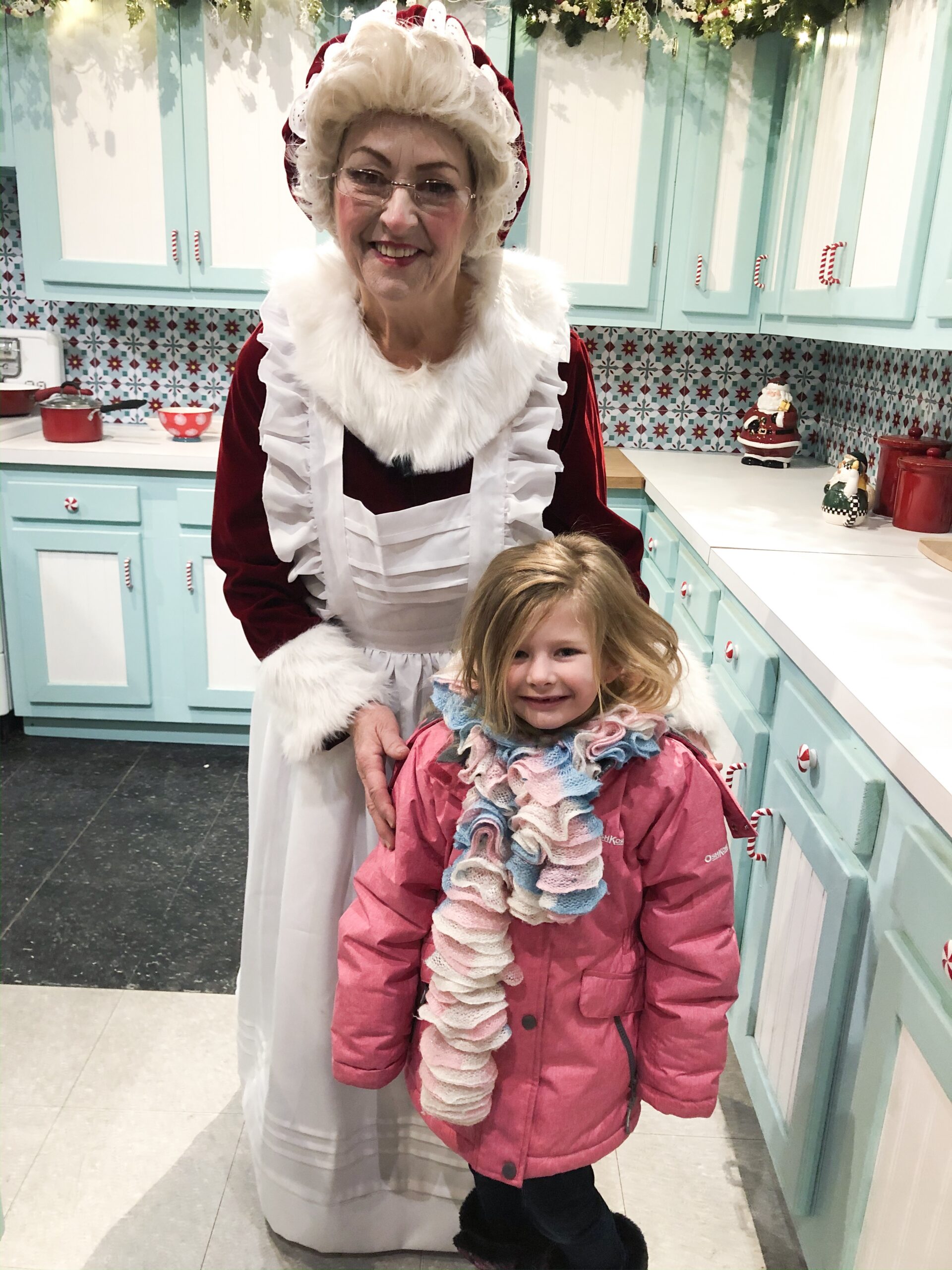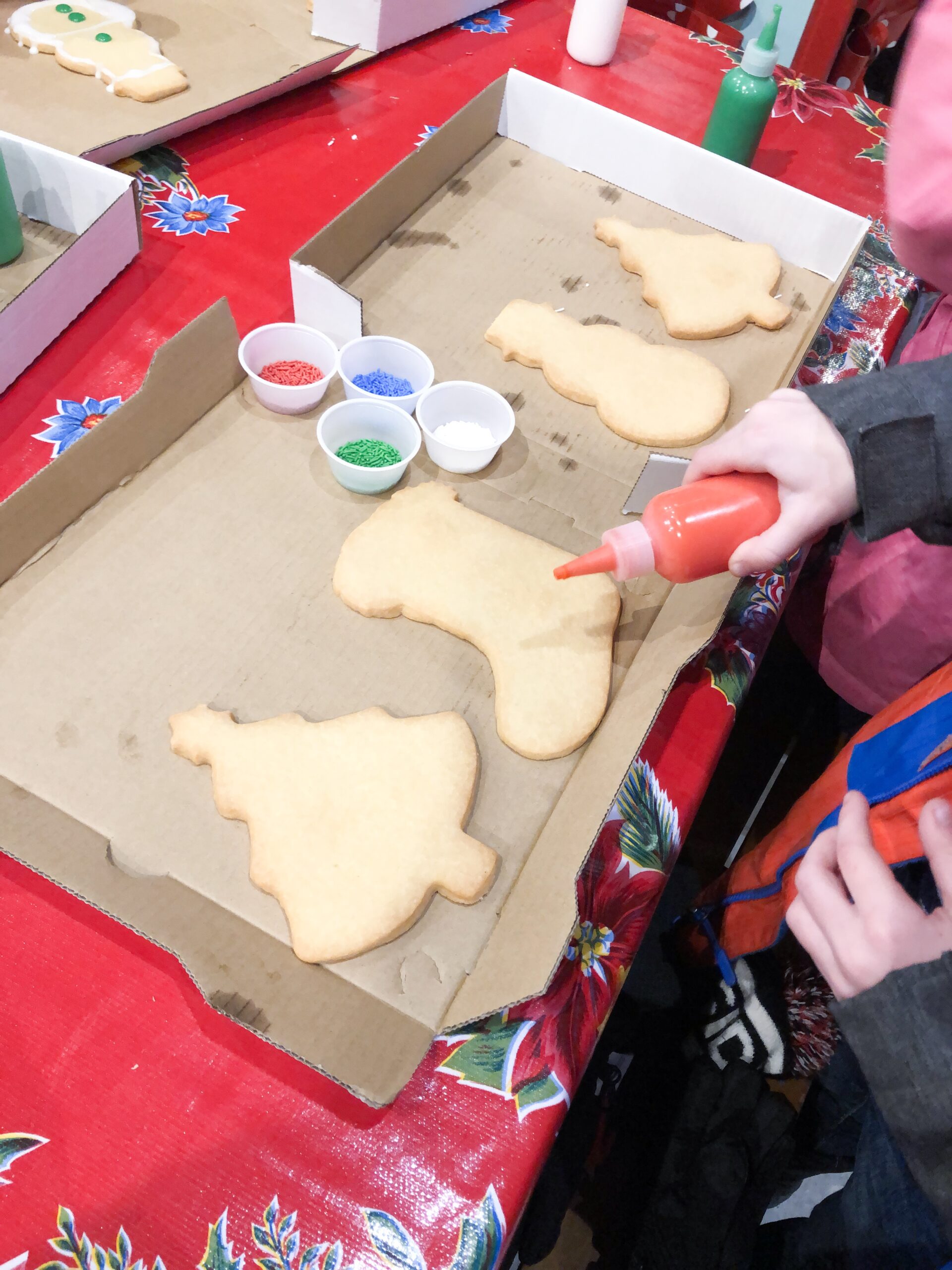 They also have Live Entertainment! The Mistletones, Four Drummers Drumming, Holly Jolly Trolly and so much more! See the full list of all the Live Entertainment here
We went and saw Tinker's Toy Factory which is a musical theatre production. It was so good! The show was indoors which was great, because it gave us a chance to warm up before heading back outside for more fun!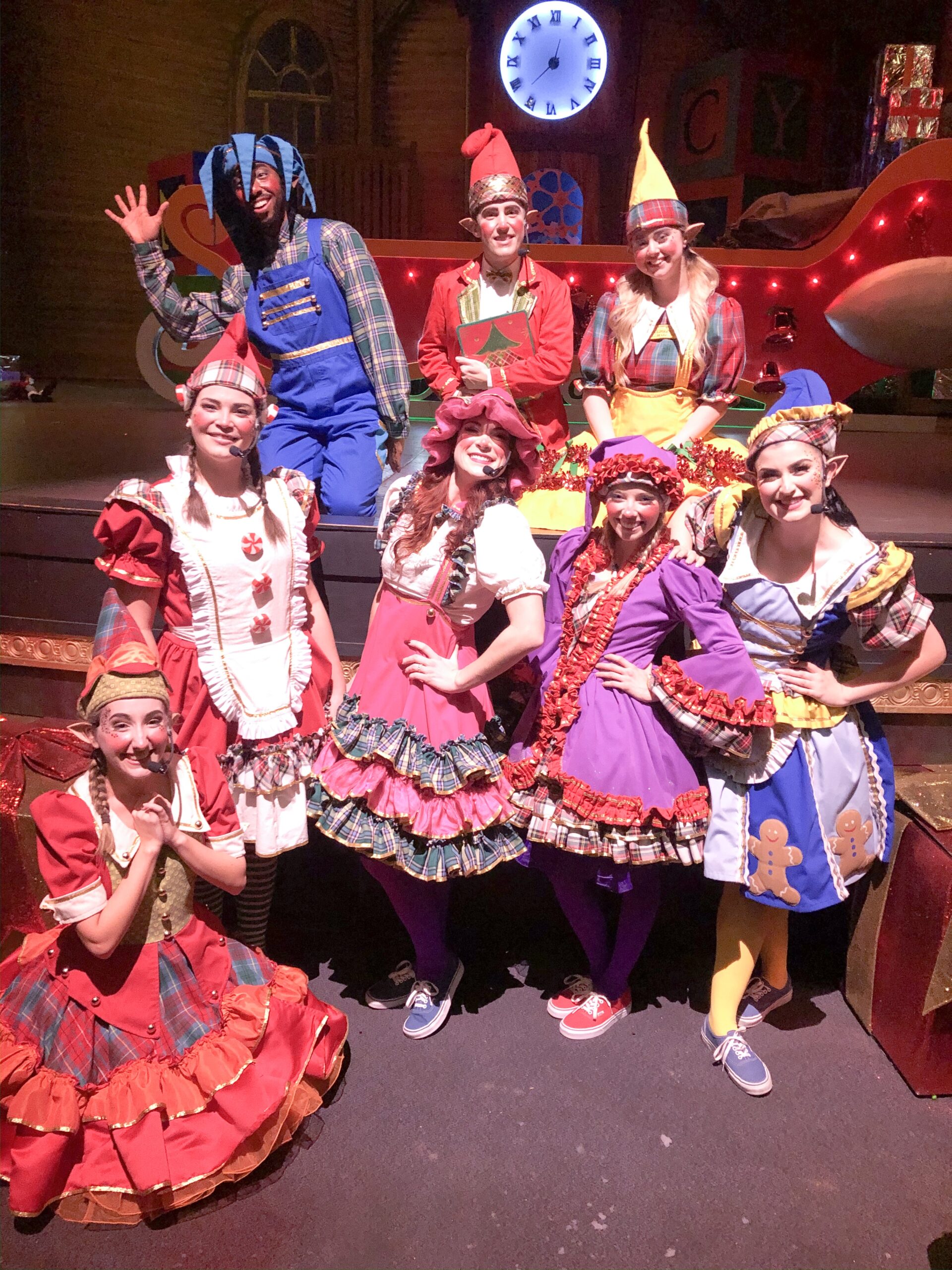 Come hungry because there is so much festive food to enjoy! They have Marketplace Festive Feast, Candy Cane Cafe, North Pole Treats, Merry Mountainside Bakery and Cafe. Plus a Cider House, Sugar Bush Waffle and Dairy Bar, an Ice Wine Garden, and so much more! To see a full list of all their dinning options click here
They do have some rides open as well. See the full list here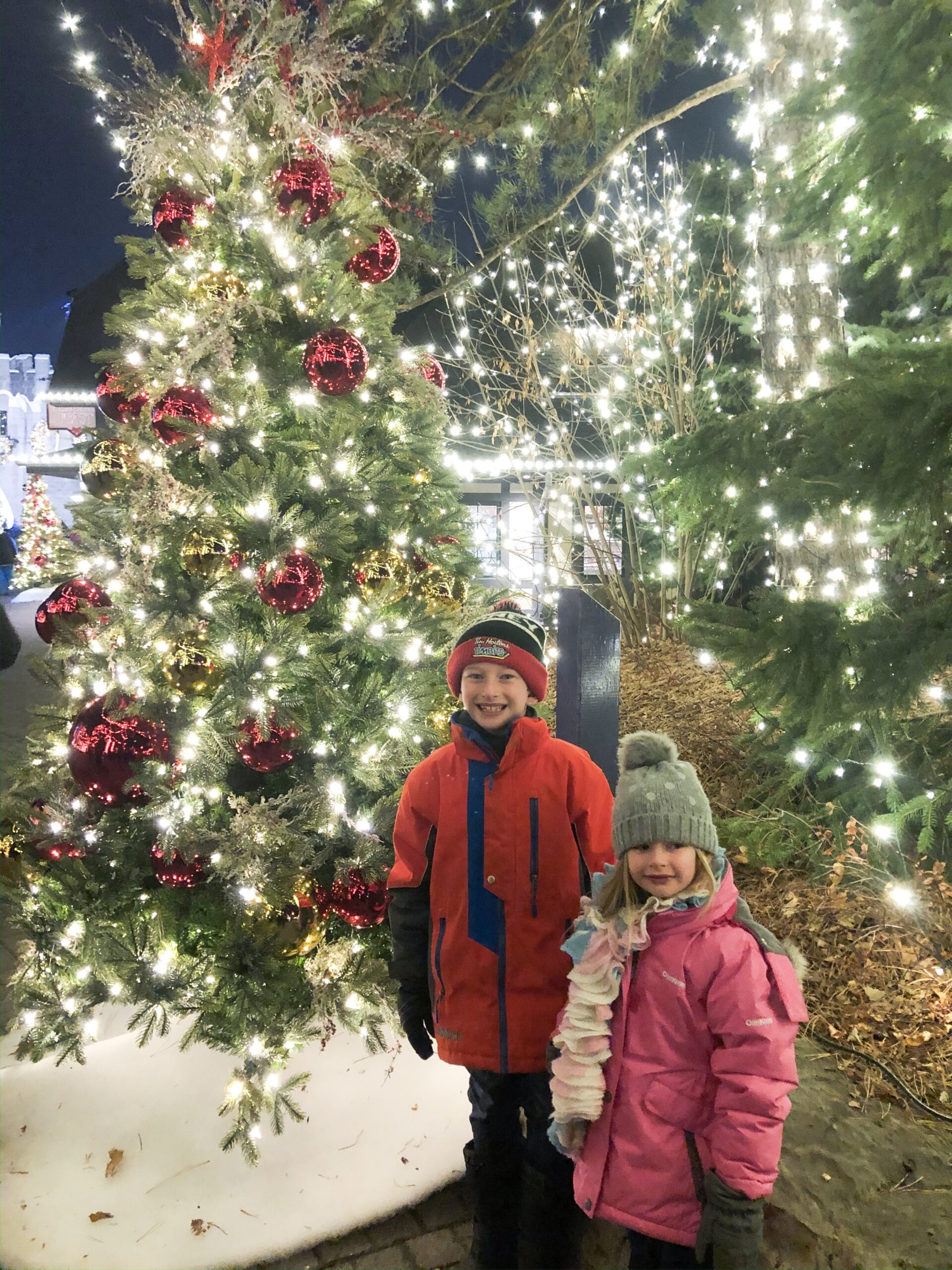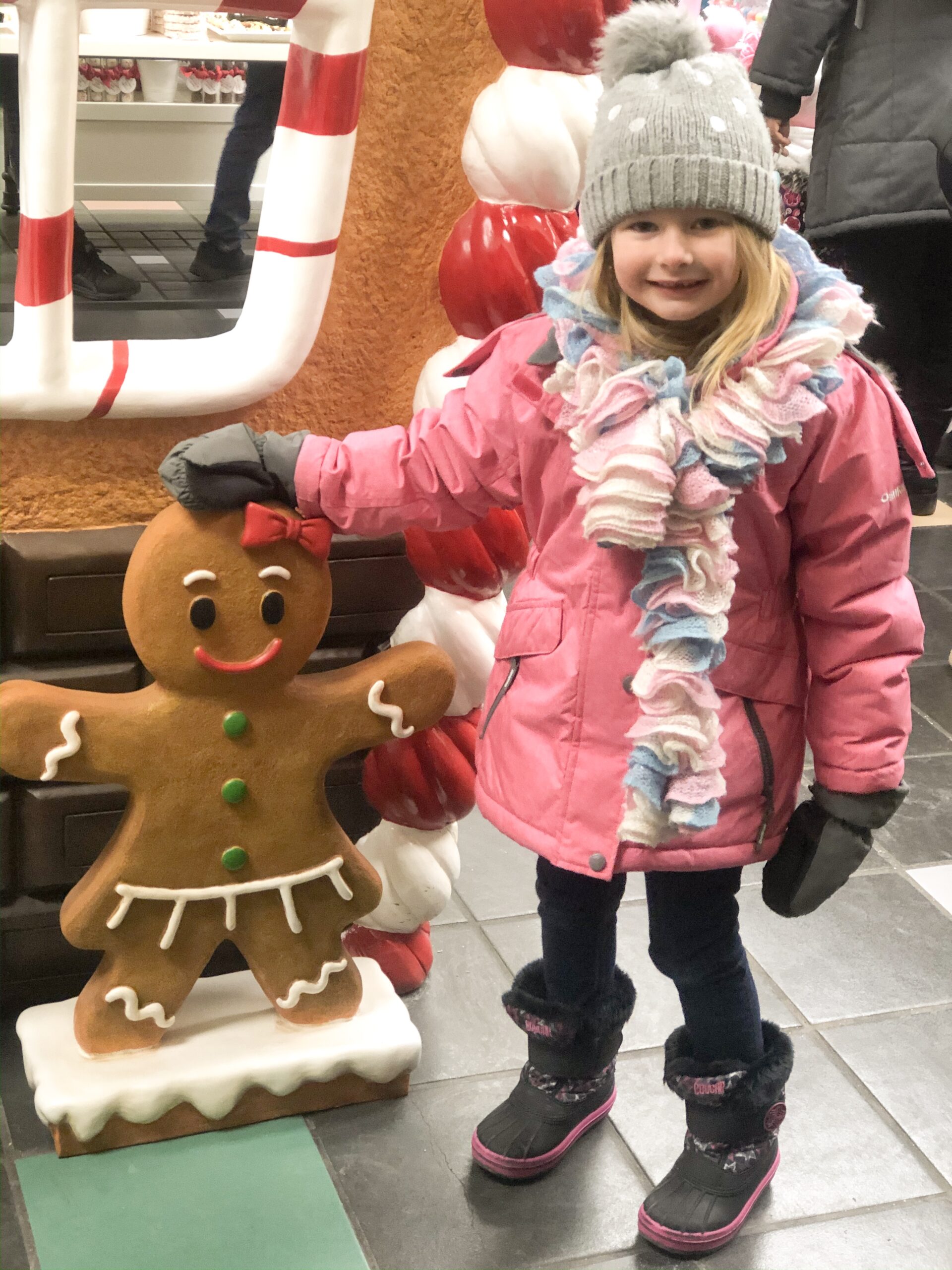 If you still have some shopping to do, they have a lot of gift shops, and a Christmas market with so many unique gifts. They even have a lot of pretty Christmas decor pieces for your home. I bought some Christmas balls for the tree, and a snow angel. For a full list of all their shopping stores click here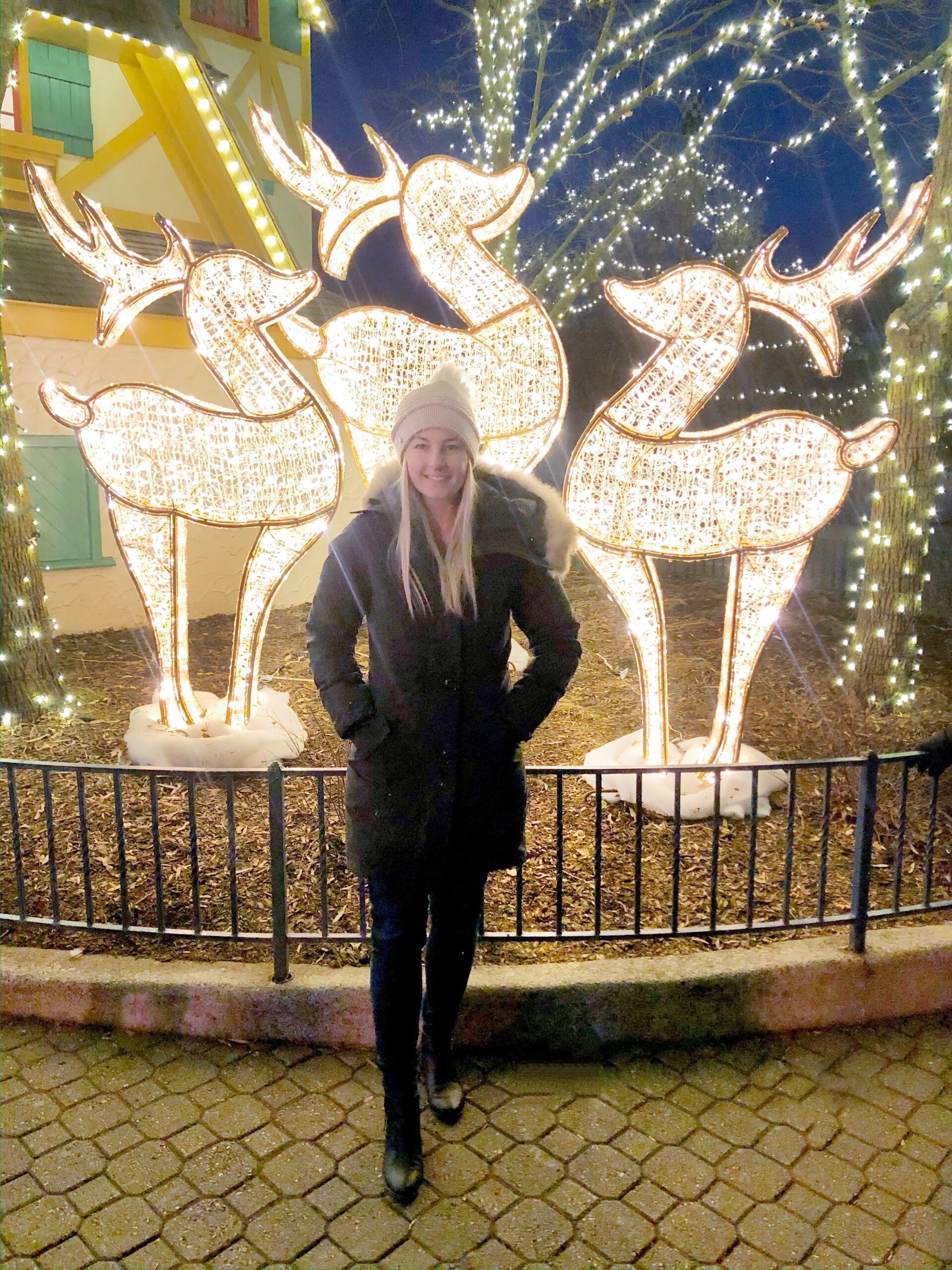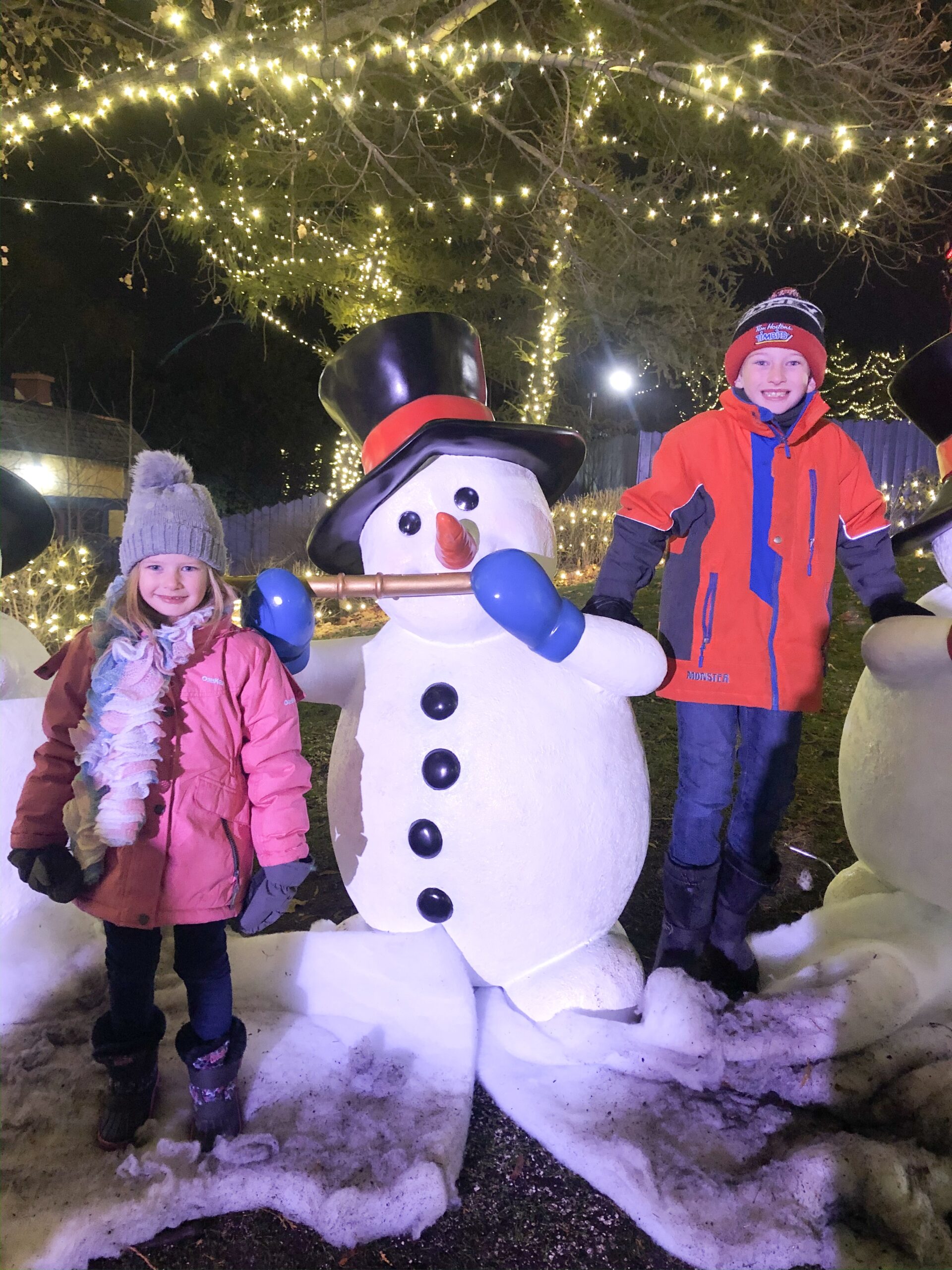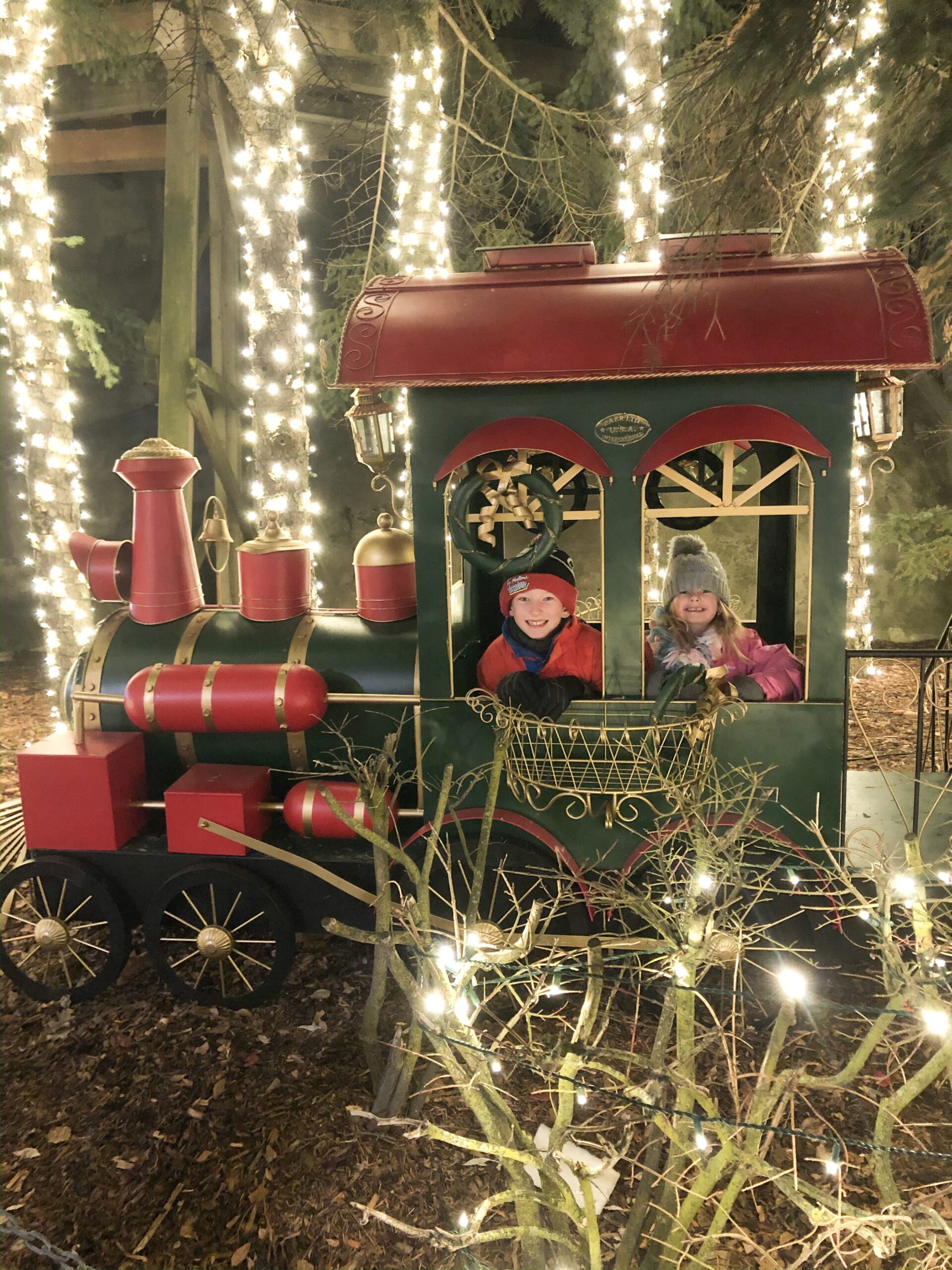 Winterfest at Wonderland is such a perfect event for the whole family! My kids are so excited to go back again next year!
Winterfest runs on select nights until December 31. See their calendar here. To buy tickets online, click here. They have daily tickets, discounted tickets for season ticket holders, bring a friend tickets, group tickets, and even a 202o Gold Pass that gives you unlimited visits for 2019 and 2020!
Disclaimer: Thanks so much to Wonderland for partnering with me on this post.