I am so excited for Thanksgiving this weekend! Not just because of the turkey dinner, and pumpkin pie, but because I will be hosting Thanksgiving dinner for the first time in our home. Usually my mom hosts all the holidays for our family, but this year I offered to do it. I thought it would be nice to give her a break from all the prepping, cooking, and cleanup for once, so she can relax and enjoy the company more.
With Thanksgiving less than a week away, I wanted to create the perfect table for my family to admire. So, I headed to Kitchen Stuff Plus to pick out everything!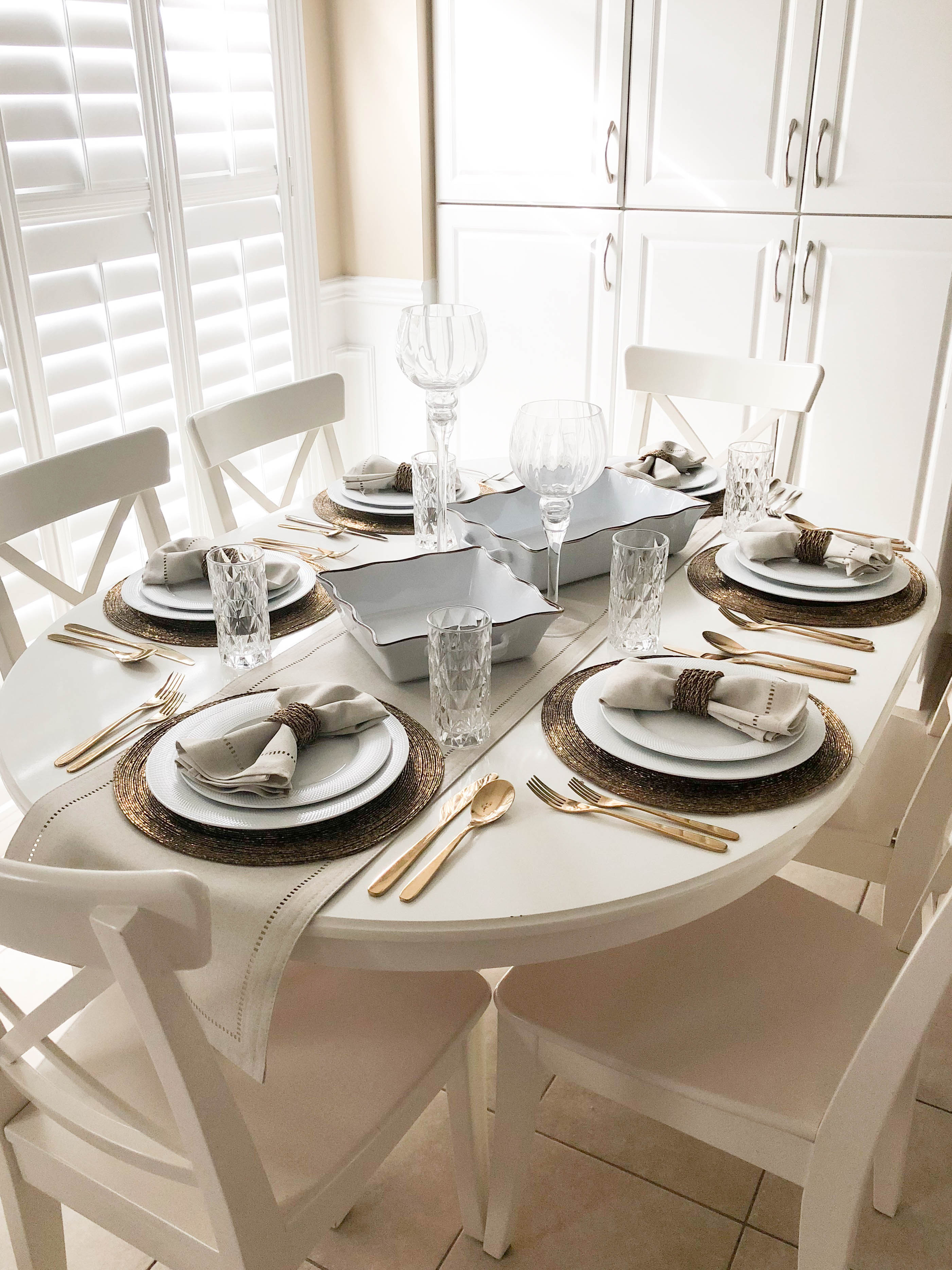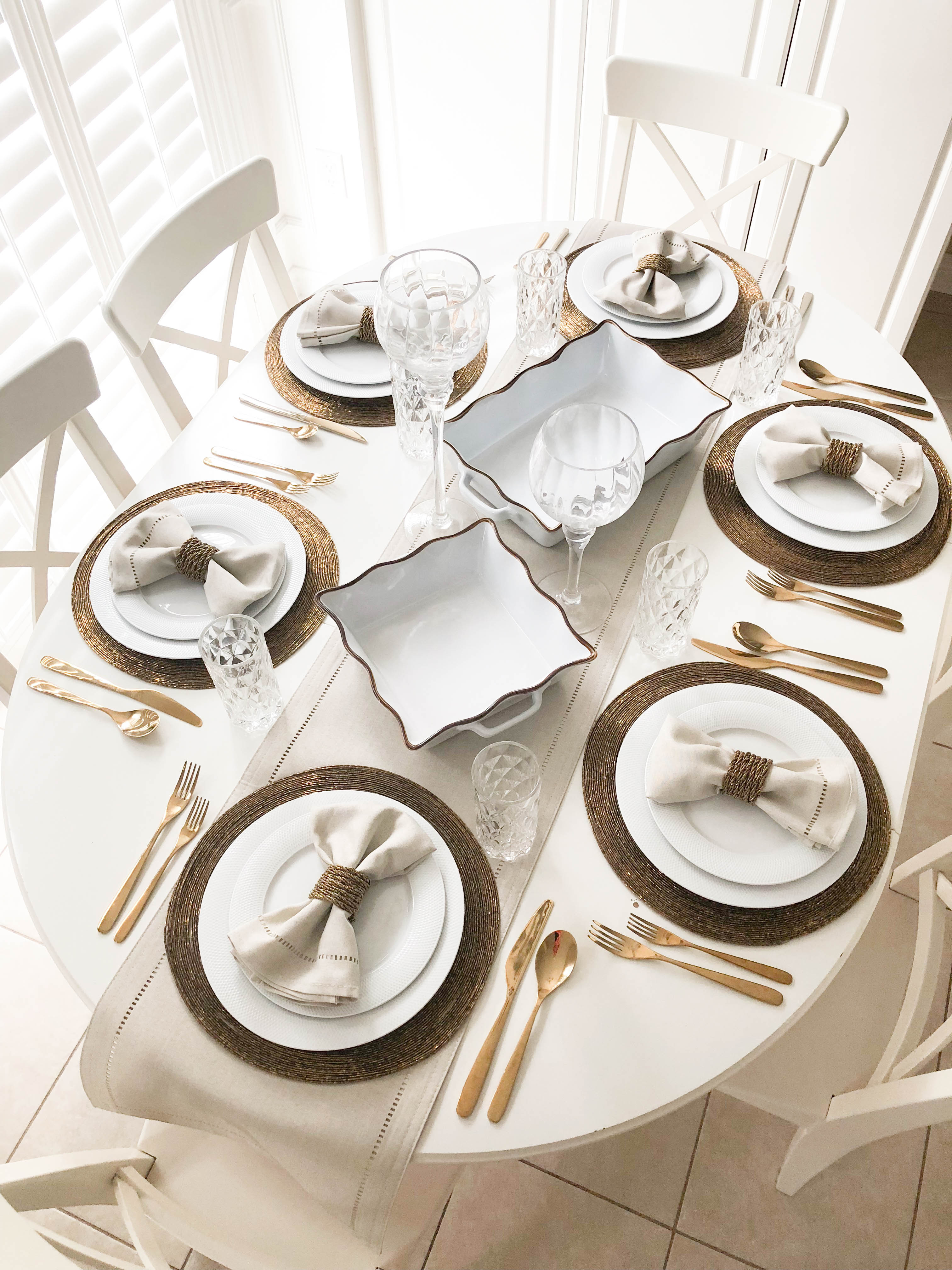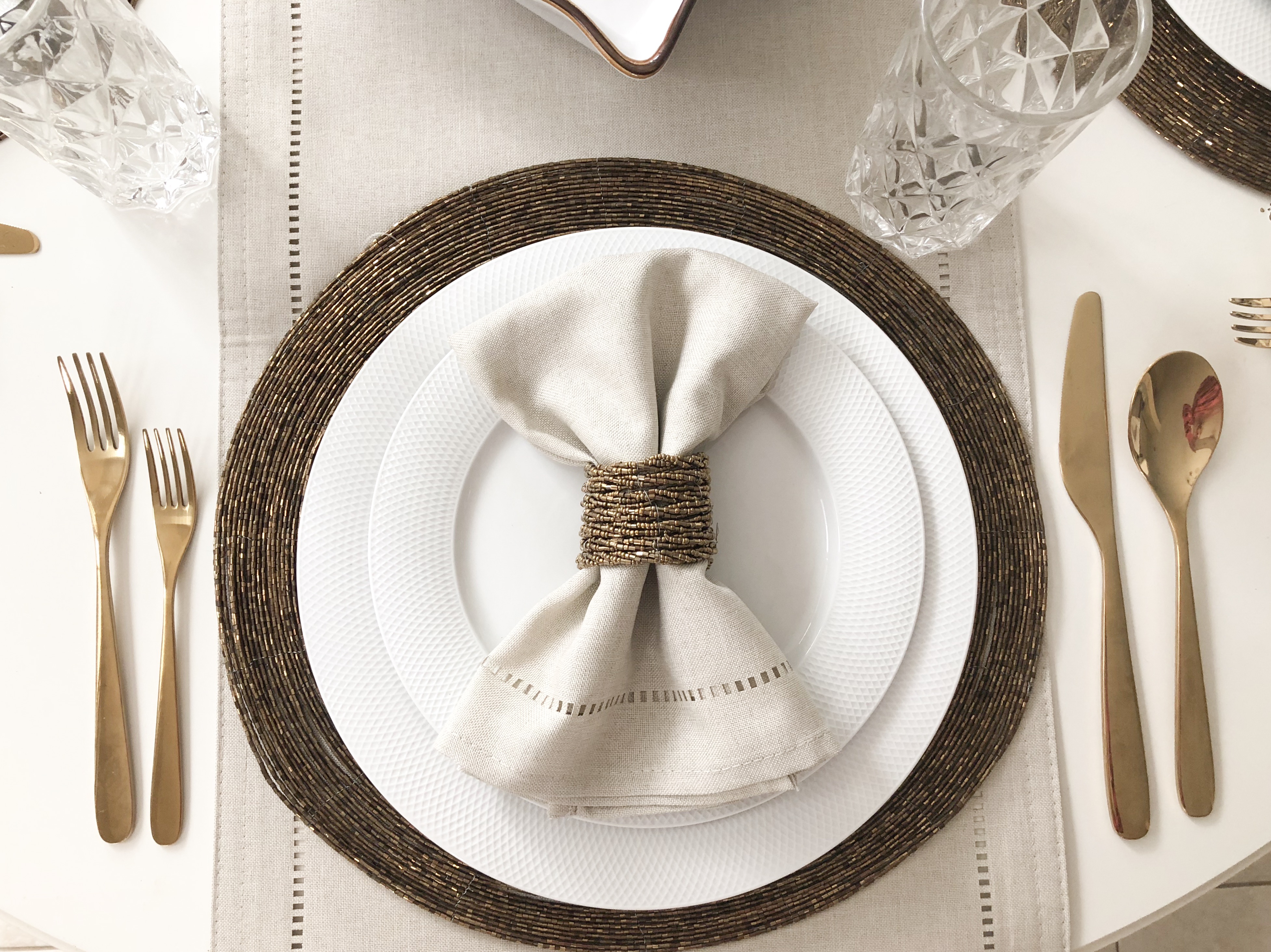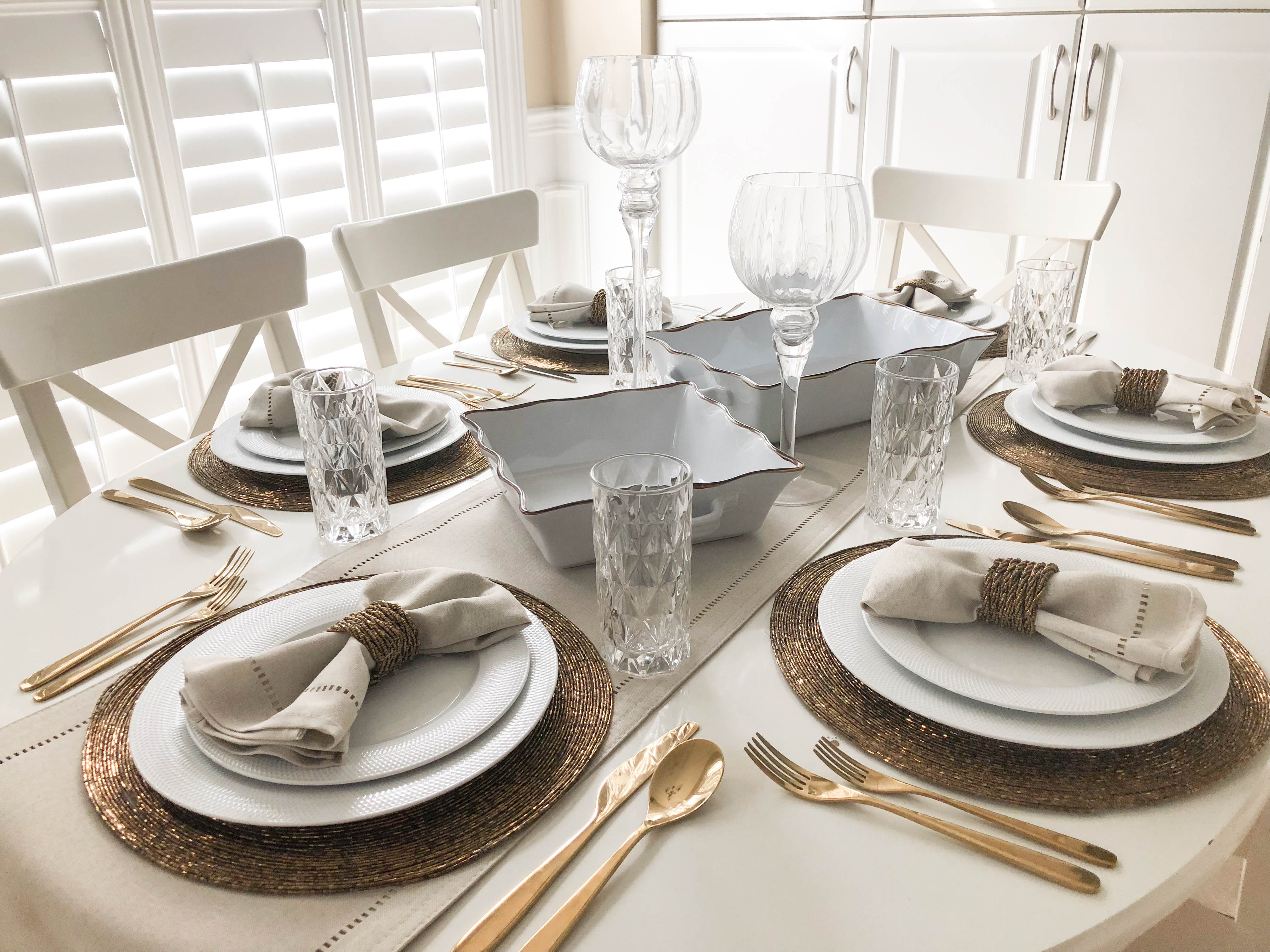 Walking into Kitchen Stuff Plus, and seeing all the variety they had to choose from, I knew I wasn't going to have any trouble picking up what I needed for my table.
To dress up my table, I got this beautiful table runner in the colour linen. I also found matching napkins that I picked up as well. To add a little glitz, I found these pretty gold beaded round placemats, and matching napkin rings for the napkins. I love how the gold makes the white plates pop! The placemats, and napkin rings also come in a silver, and pewter colour.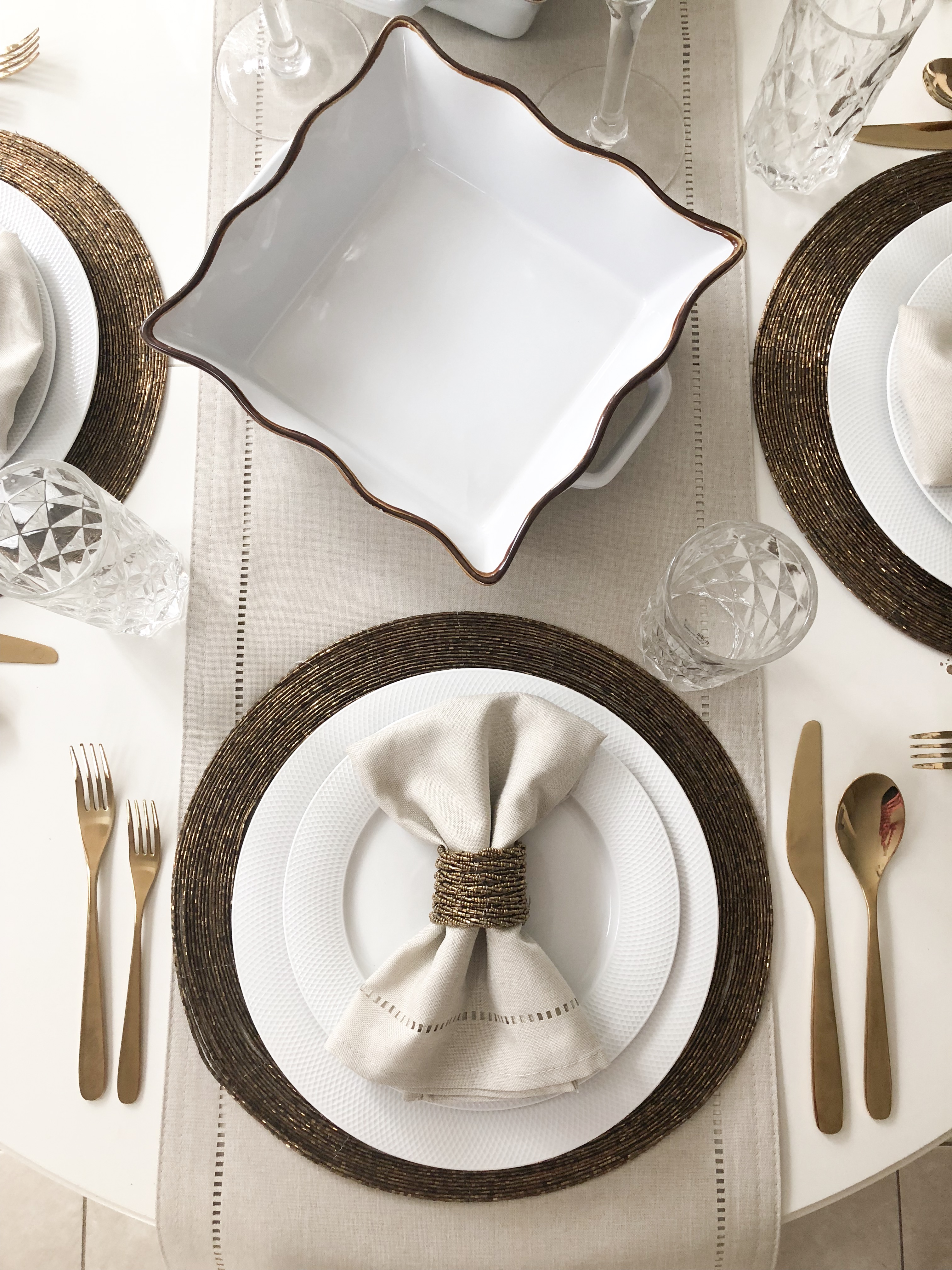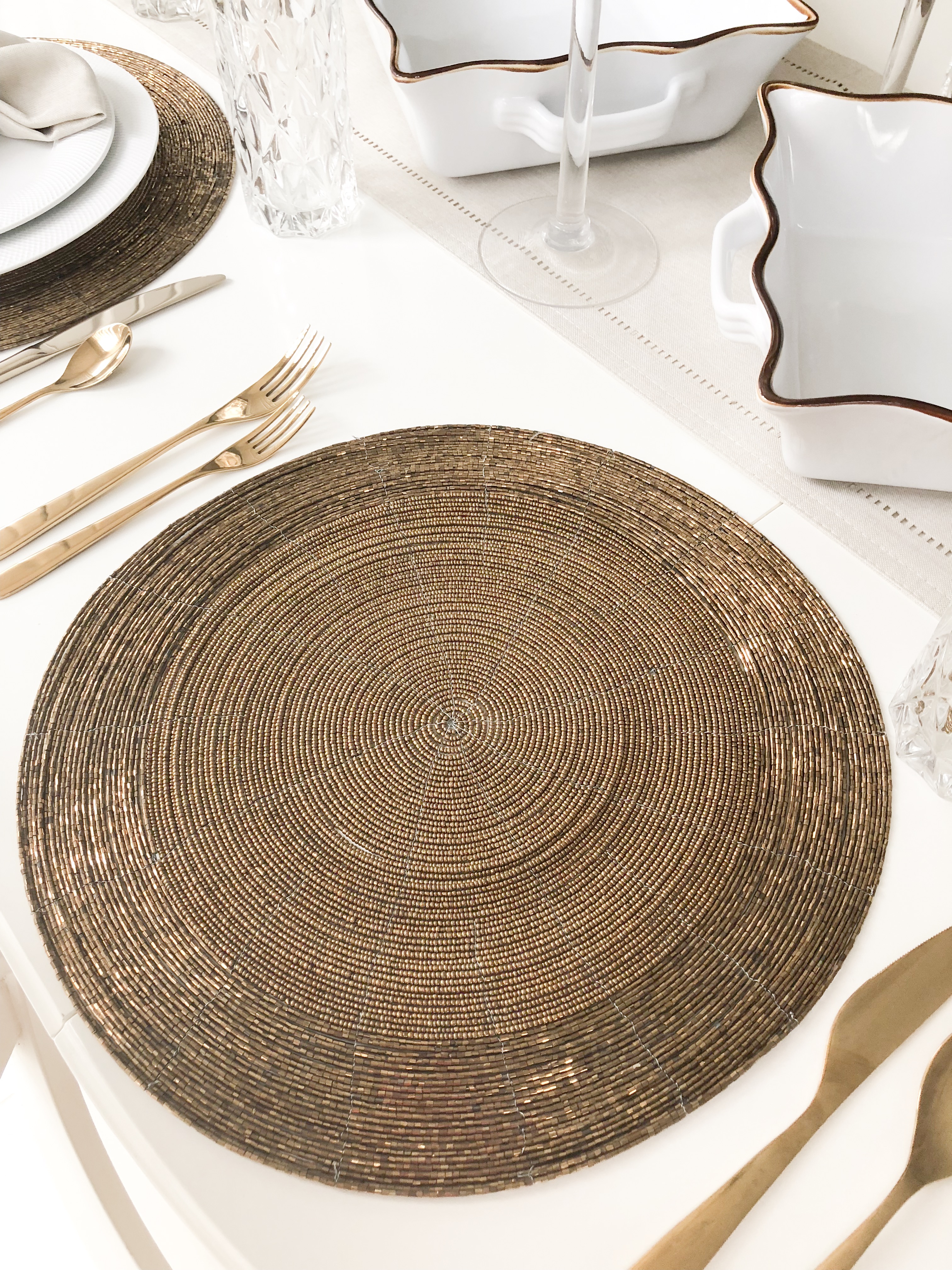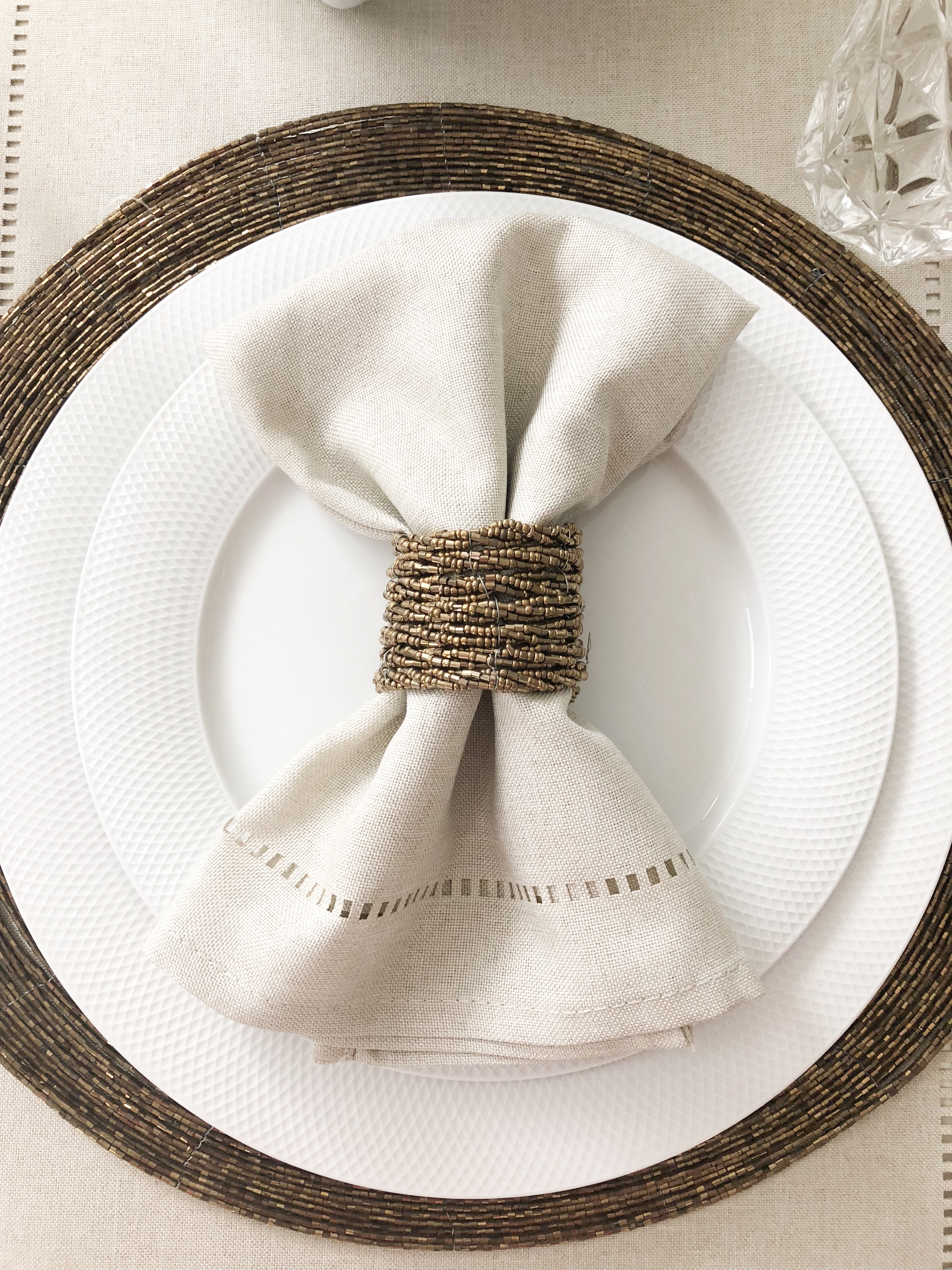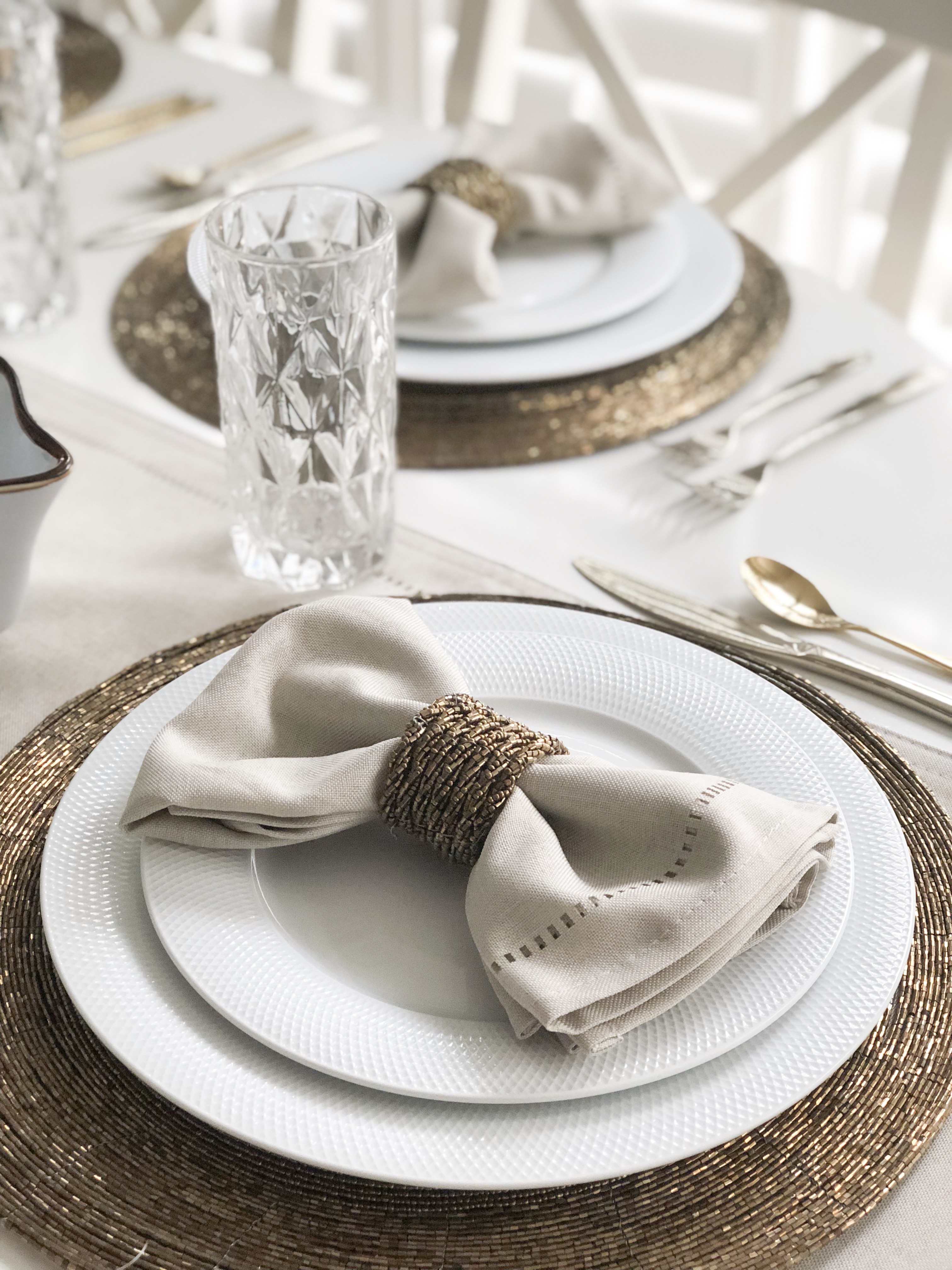 The very first thing that caught my eye when I walked in the store was this Tuscana Fluted Bakeware. I am going to get so much use out of these! They can go straight from the oven to the table. Perfect for lasagna, chicken and potatoes, or apple pie. The list goes on, there are so many things you can bake with them.  They are also microwave, and dishwasher safe as well.
I picked up 2 sizes for my table. The large white rectangle, and the large white square one. They have other sizes and colours you can choose from if you prefer smaller ones, or in another colour.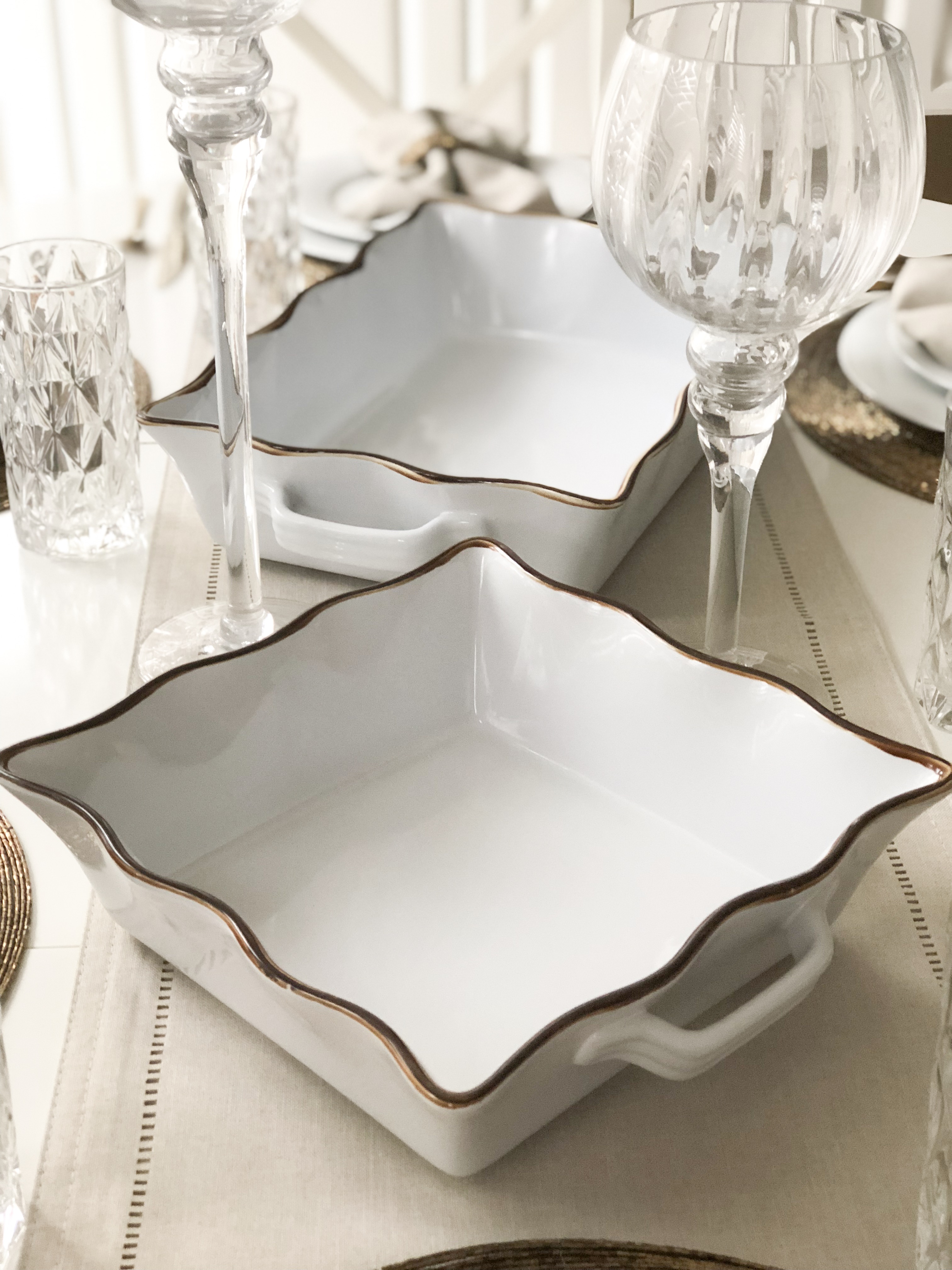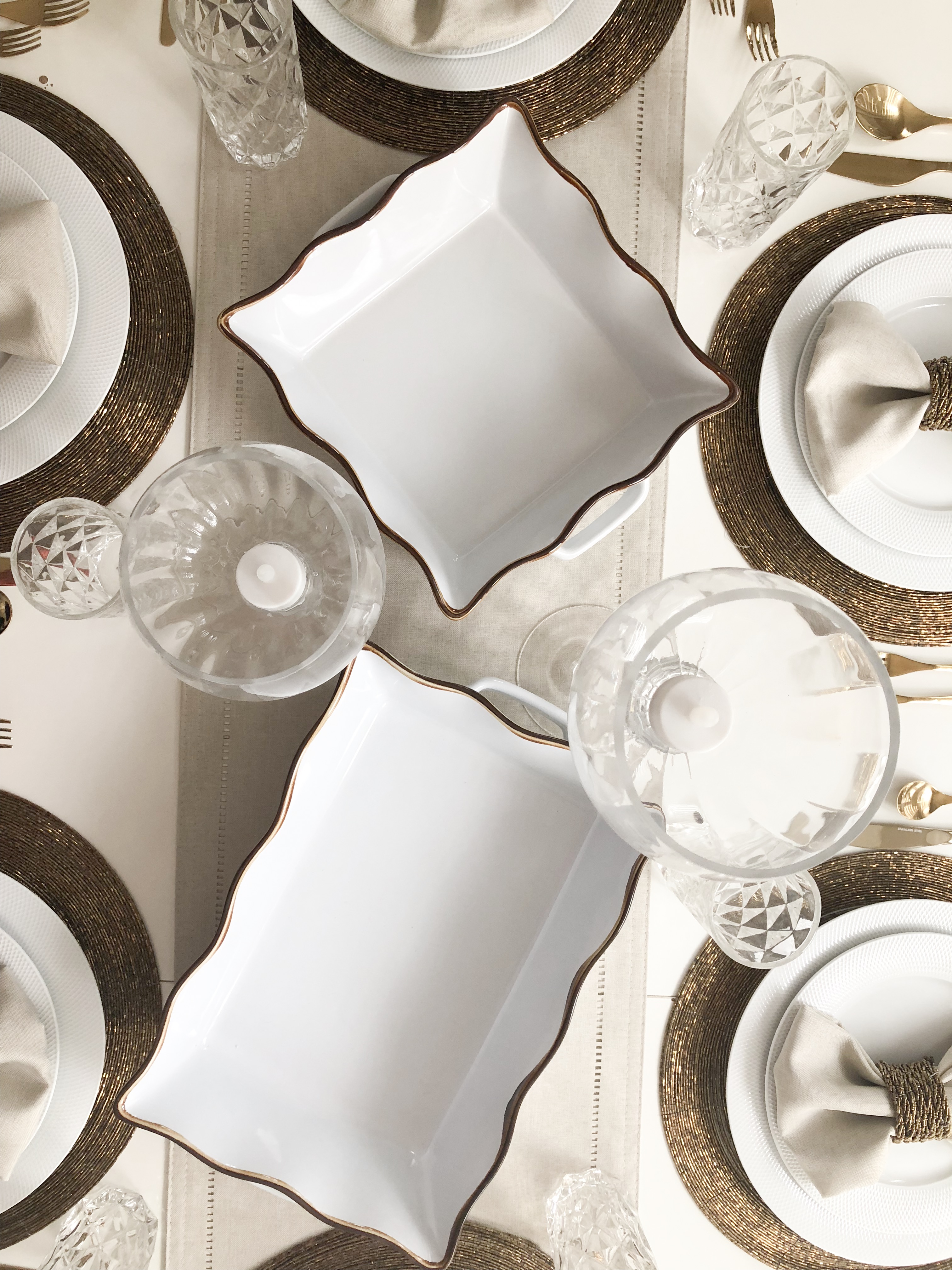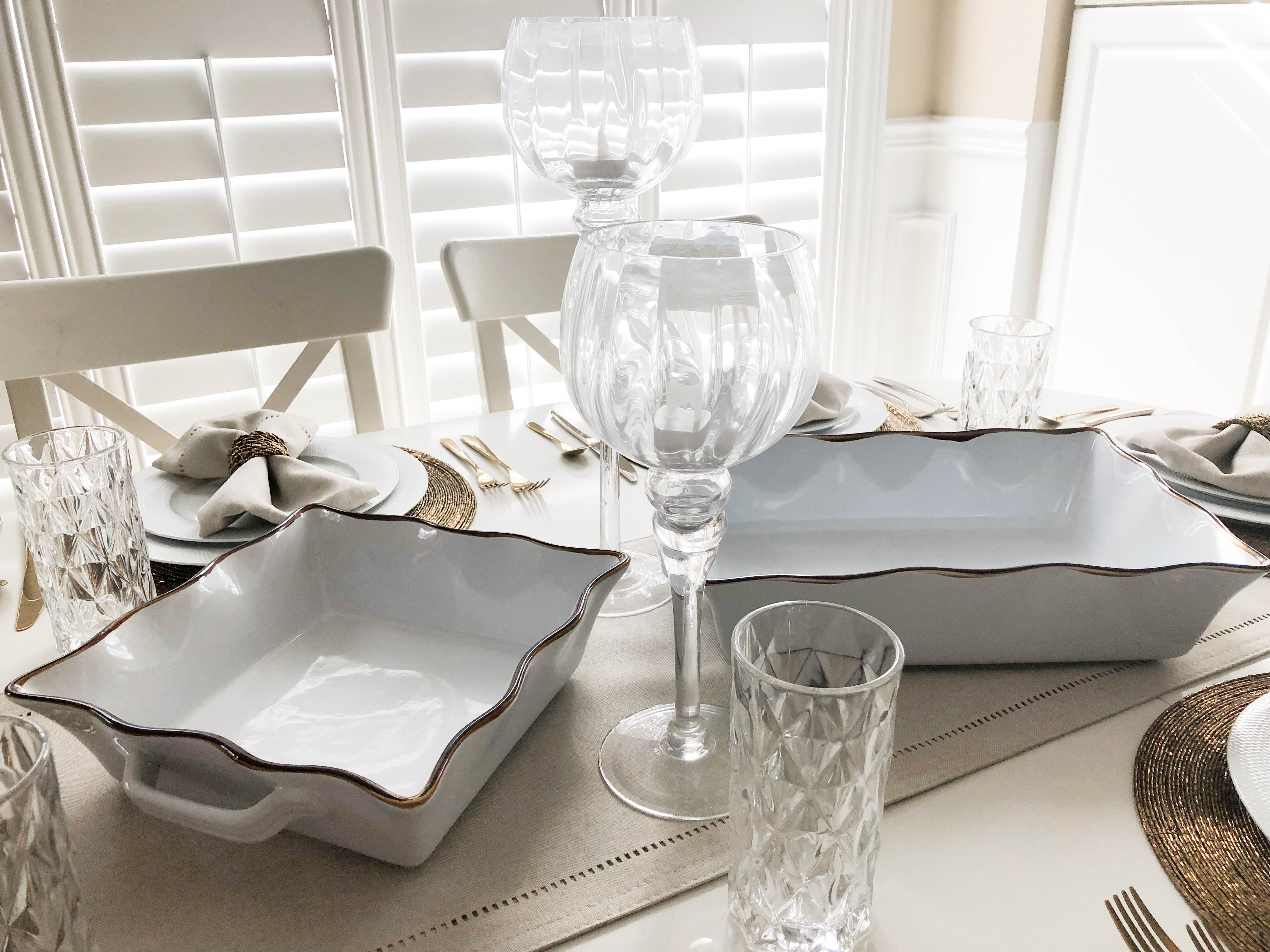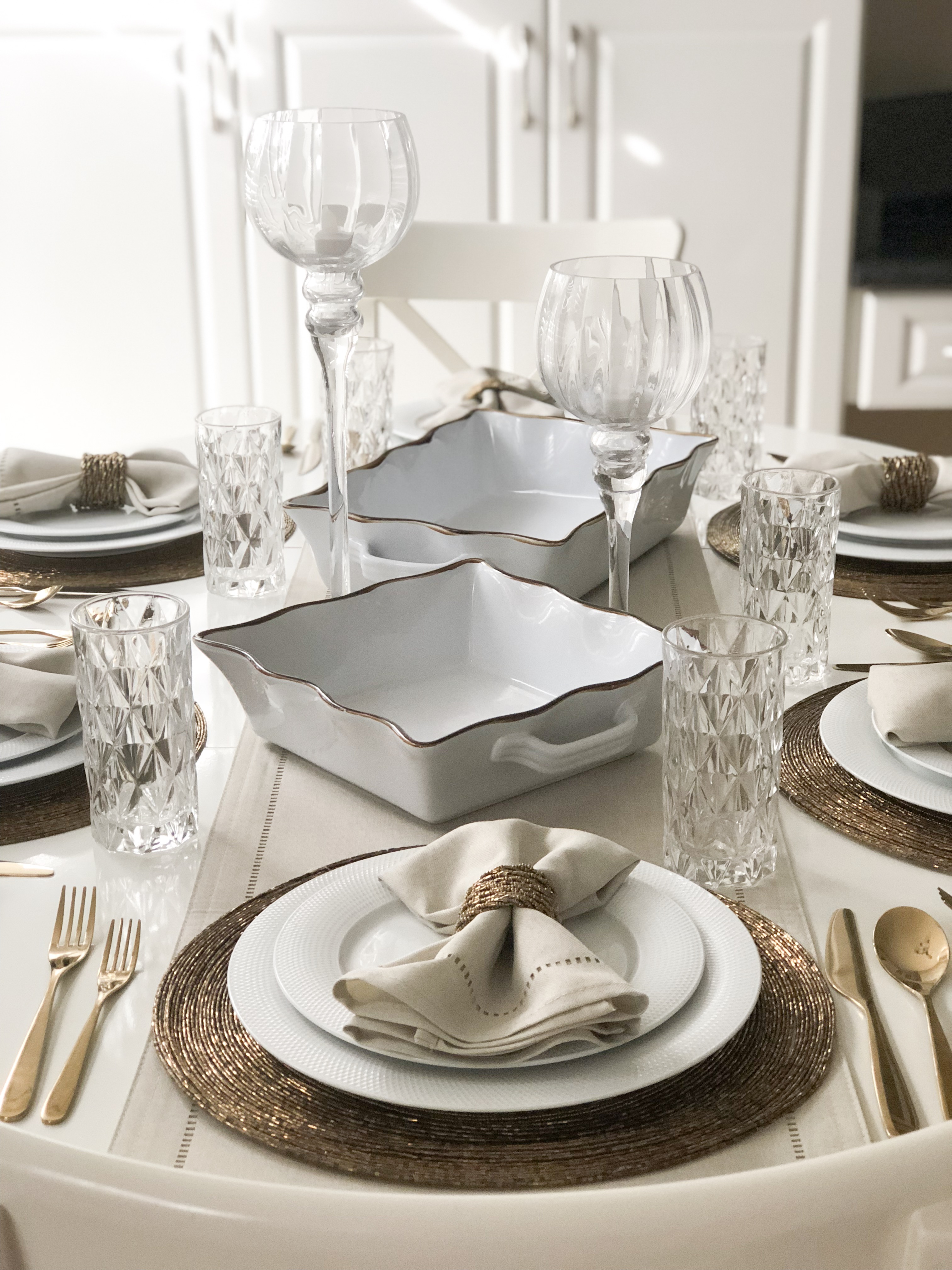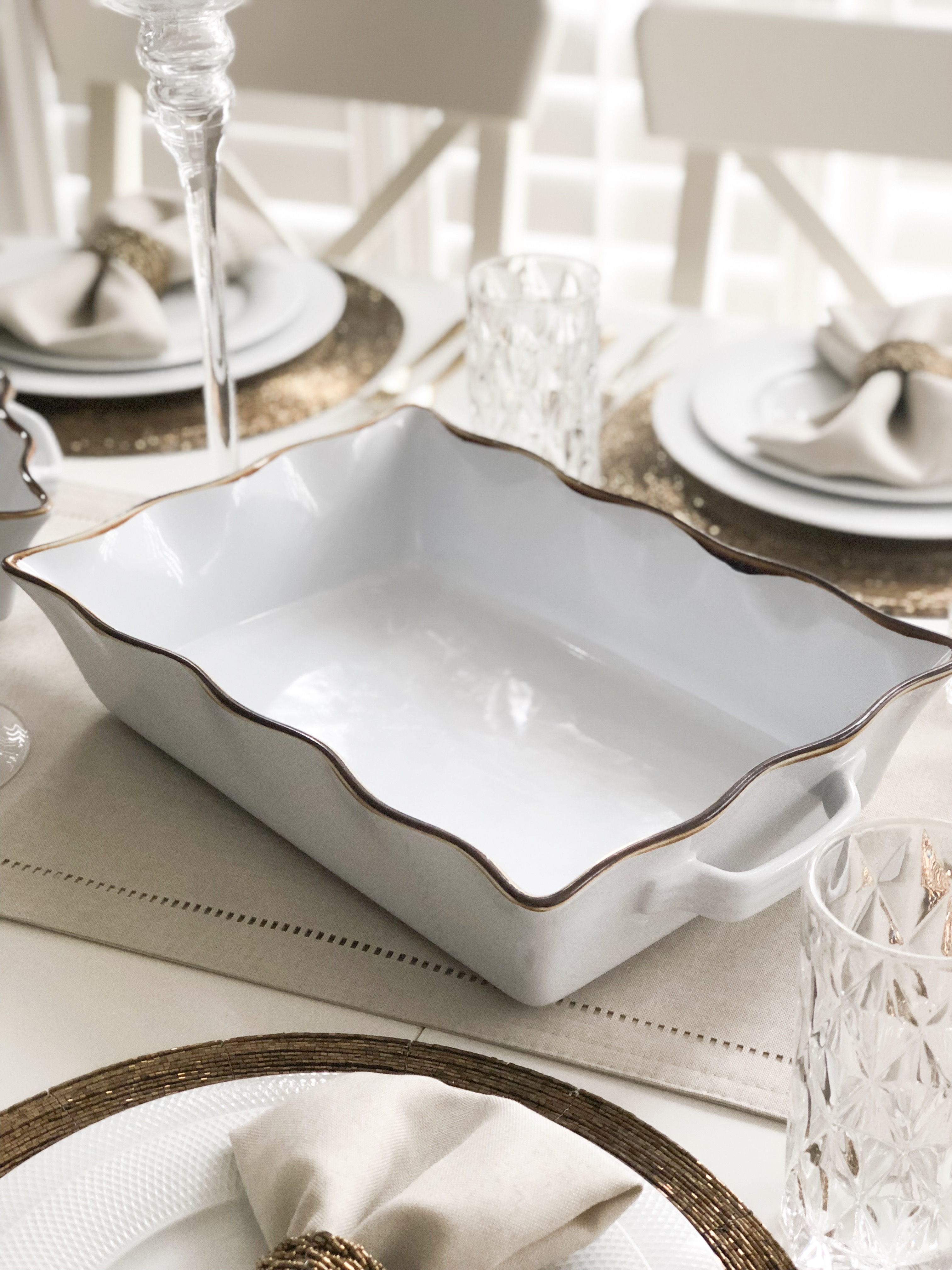 These A La Carte white diamond plates are hands down my favourite thing I purchased for my table. They are so gorgeous! I used 2 sizes- the dinner plate, and the side plate. I am actually going to go back and buy a few more, so I have 8 of each. I love that they are very simple, yet stylish, and perfect for everyday use. I have been looking for the perfect white plate for a while now, because the set I have is very dated. I am so glad I found these!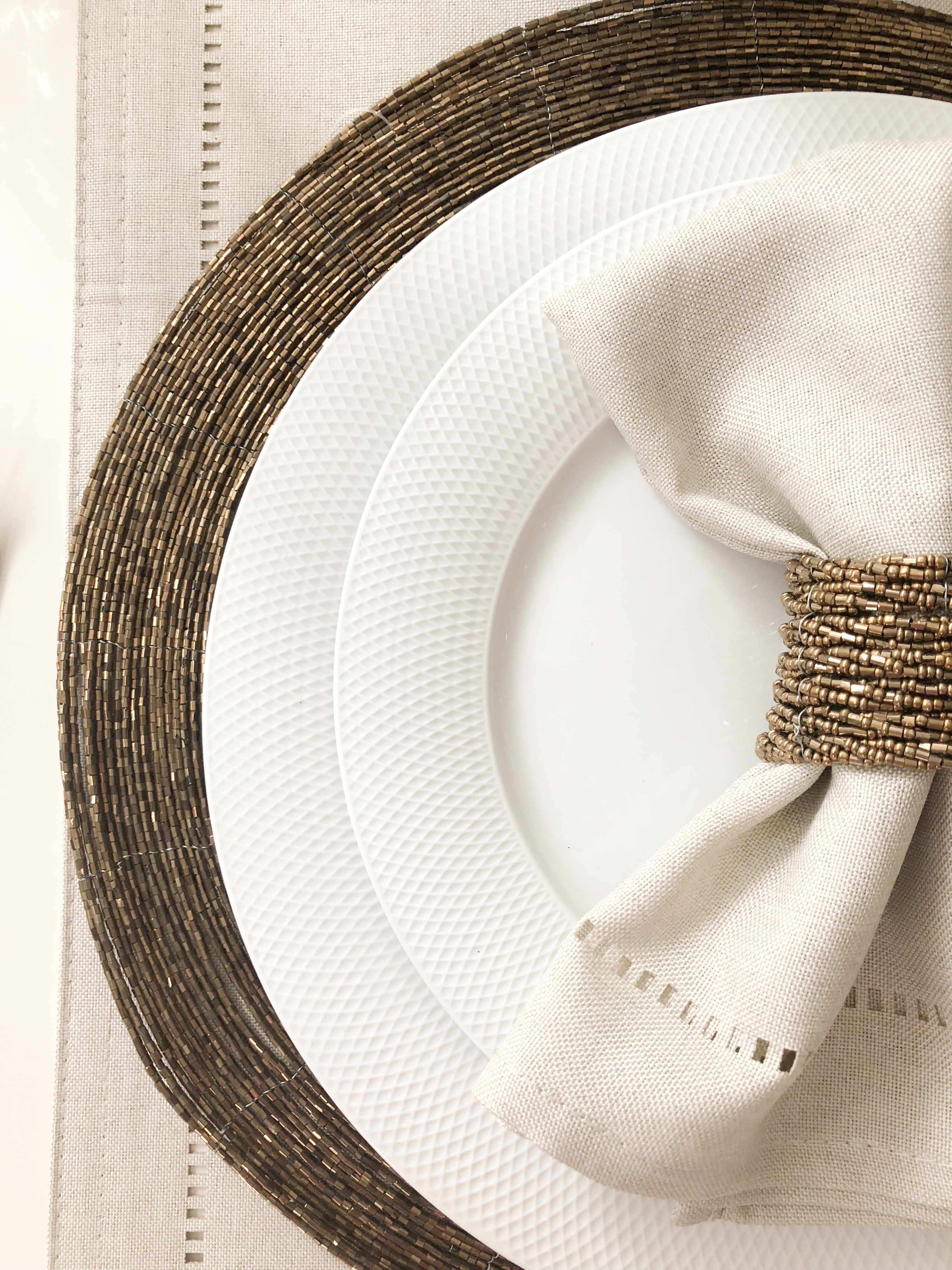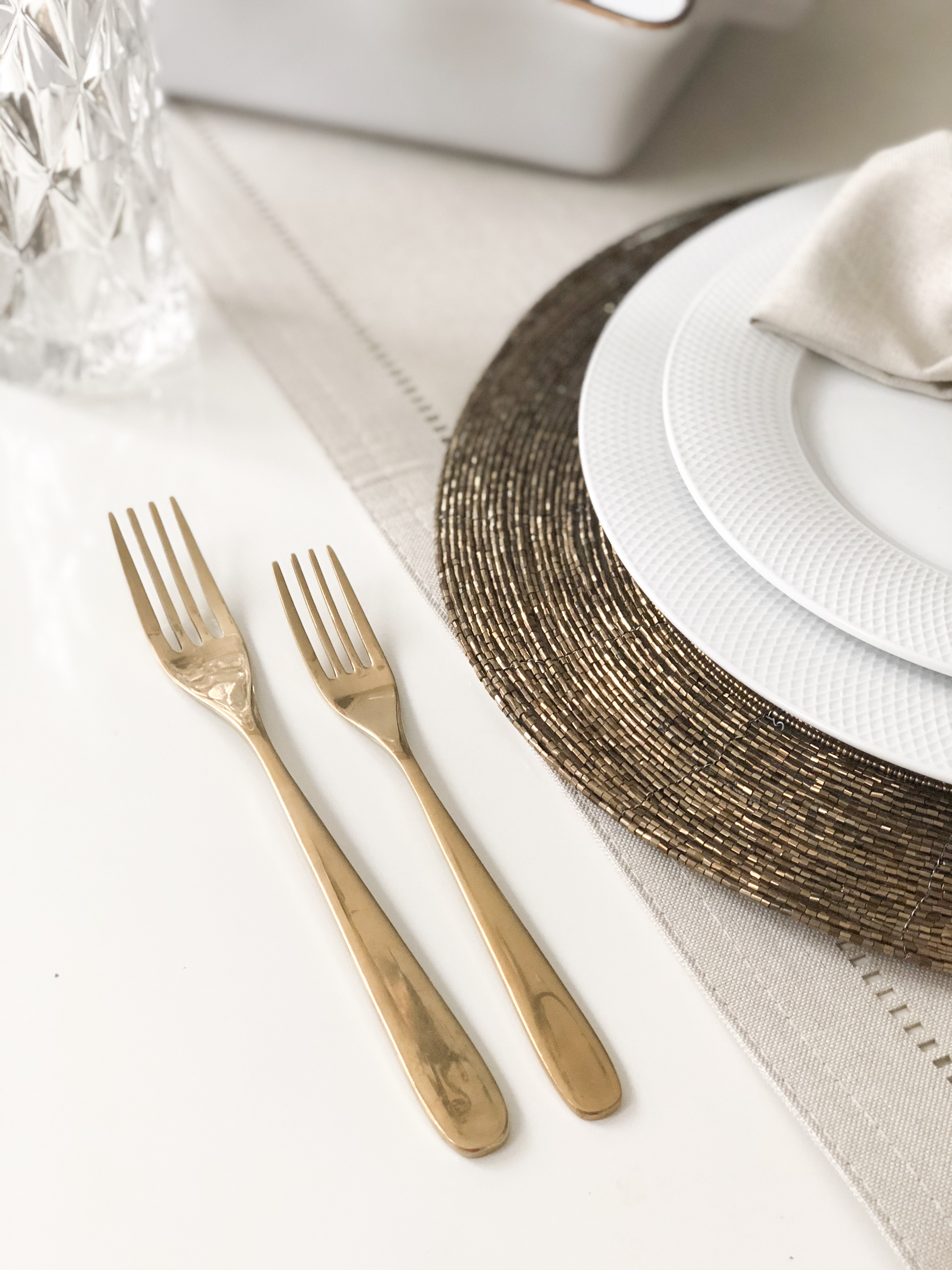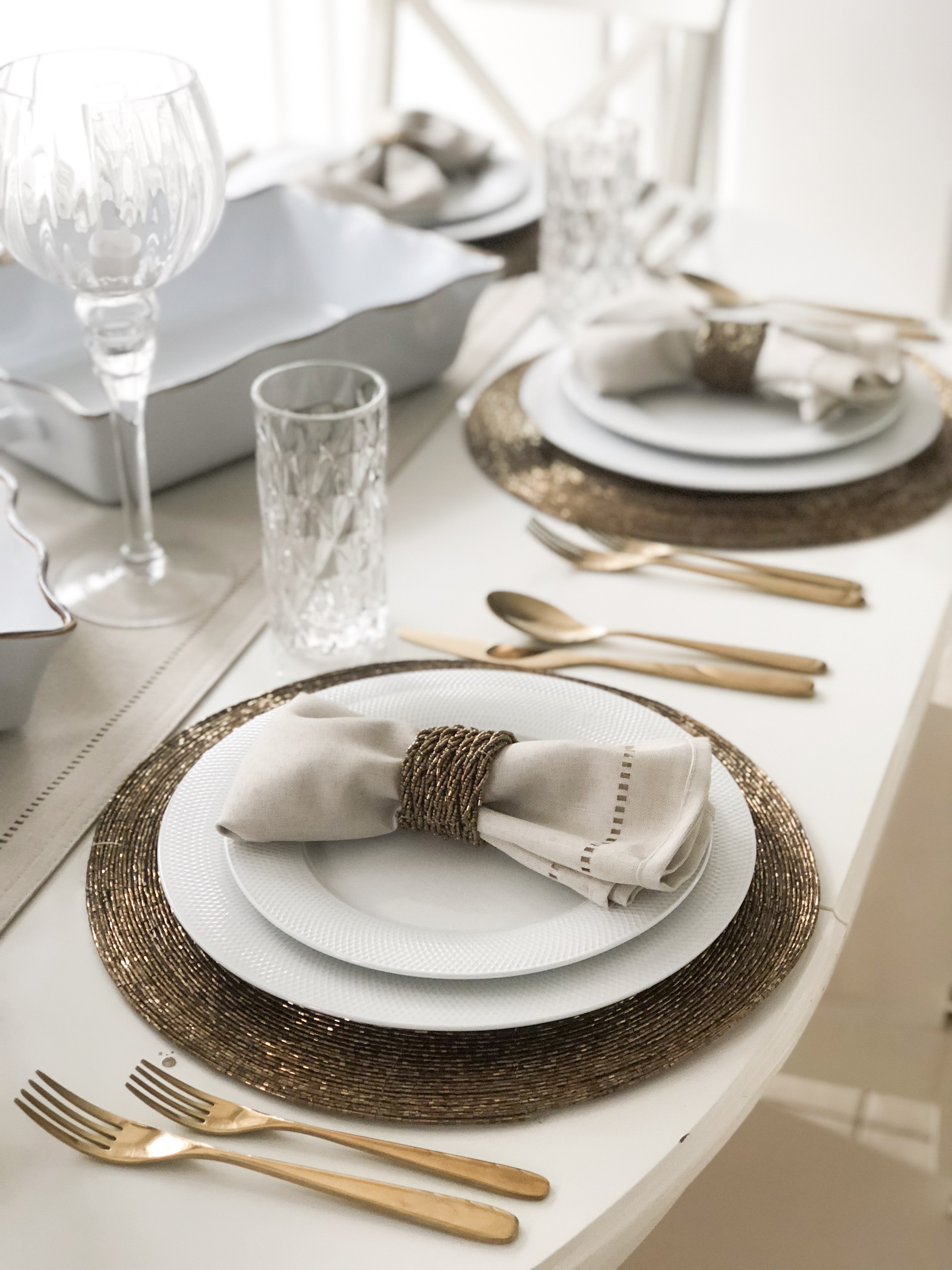 To go with the plates that have the Diamond cut design around the edges, I found these pretty glasses that have a triangle design on them. The triangles are back to back, which create a diamond pattern which match the plates nicely.  These glasses come in a set of 6, and would make any table look elegant.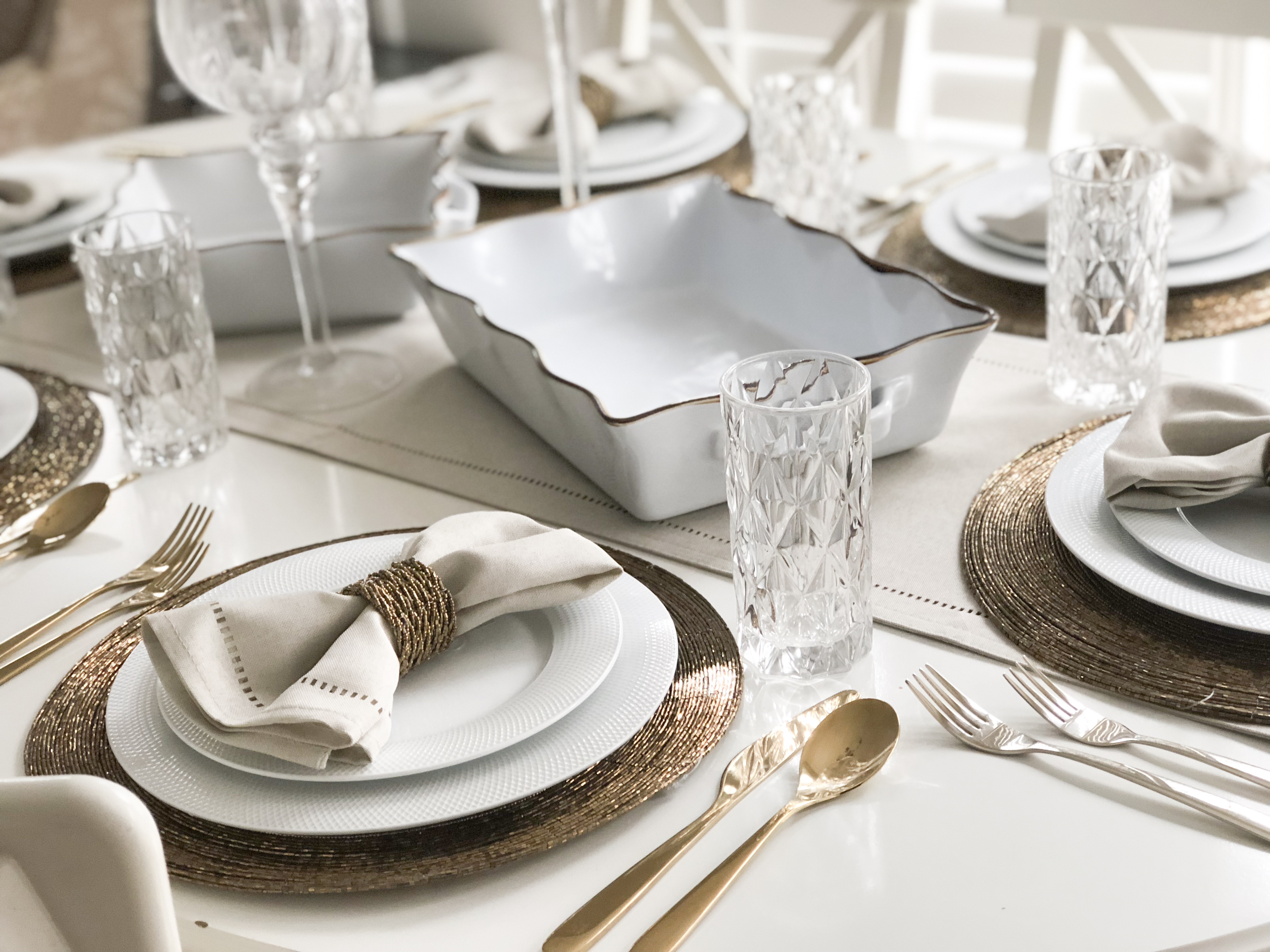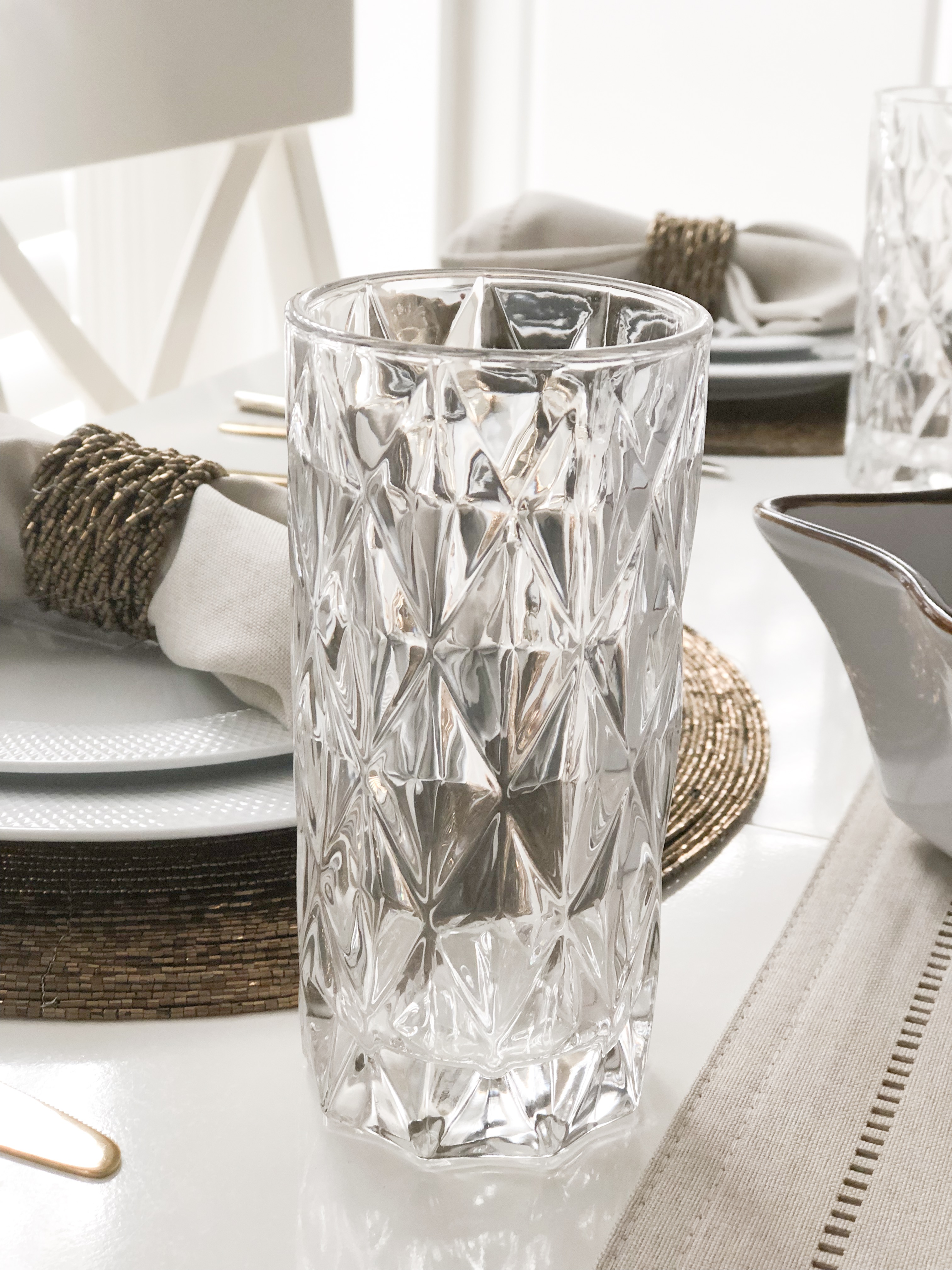 Finally to complete my table setting,  I wanted to add some decor to the table. I found these glass stem candleholders, which made the perfect centerpiece.  They come as a set of three, but I only used two. They give the table some height, and will add great ambiance in the evening, once the candles are lit.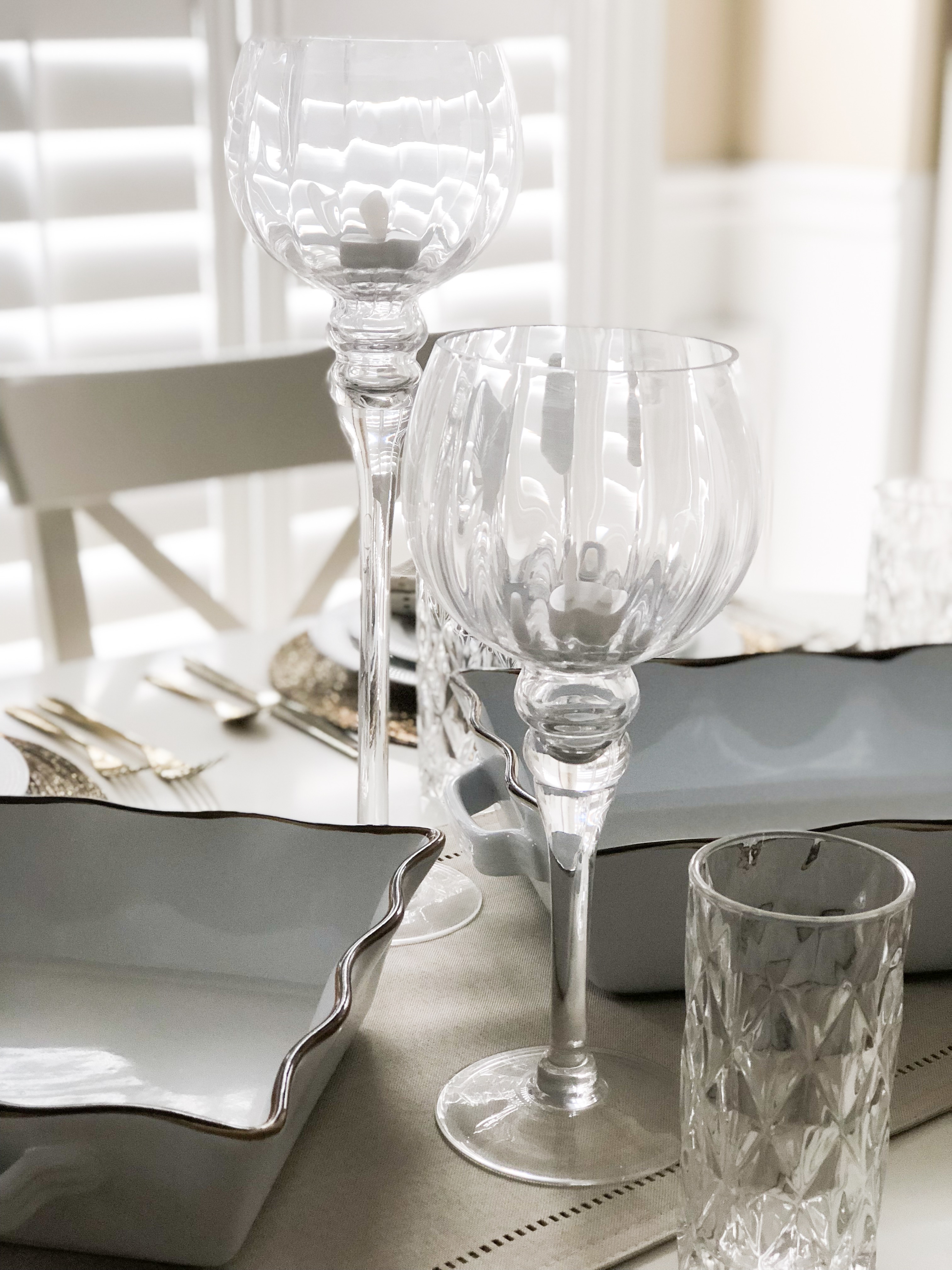 I hope you liked how I am going to set up my table for Thanksgiving this weekend. For more information on any of the products I have used, visit Kitchen Stuff Plus website, here.
Disclaimer: Thanks so much to Kitchen Stuff Plus for sponsoring this post. All thoughts, and opinions are always my own.