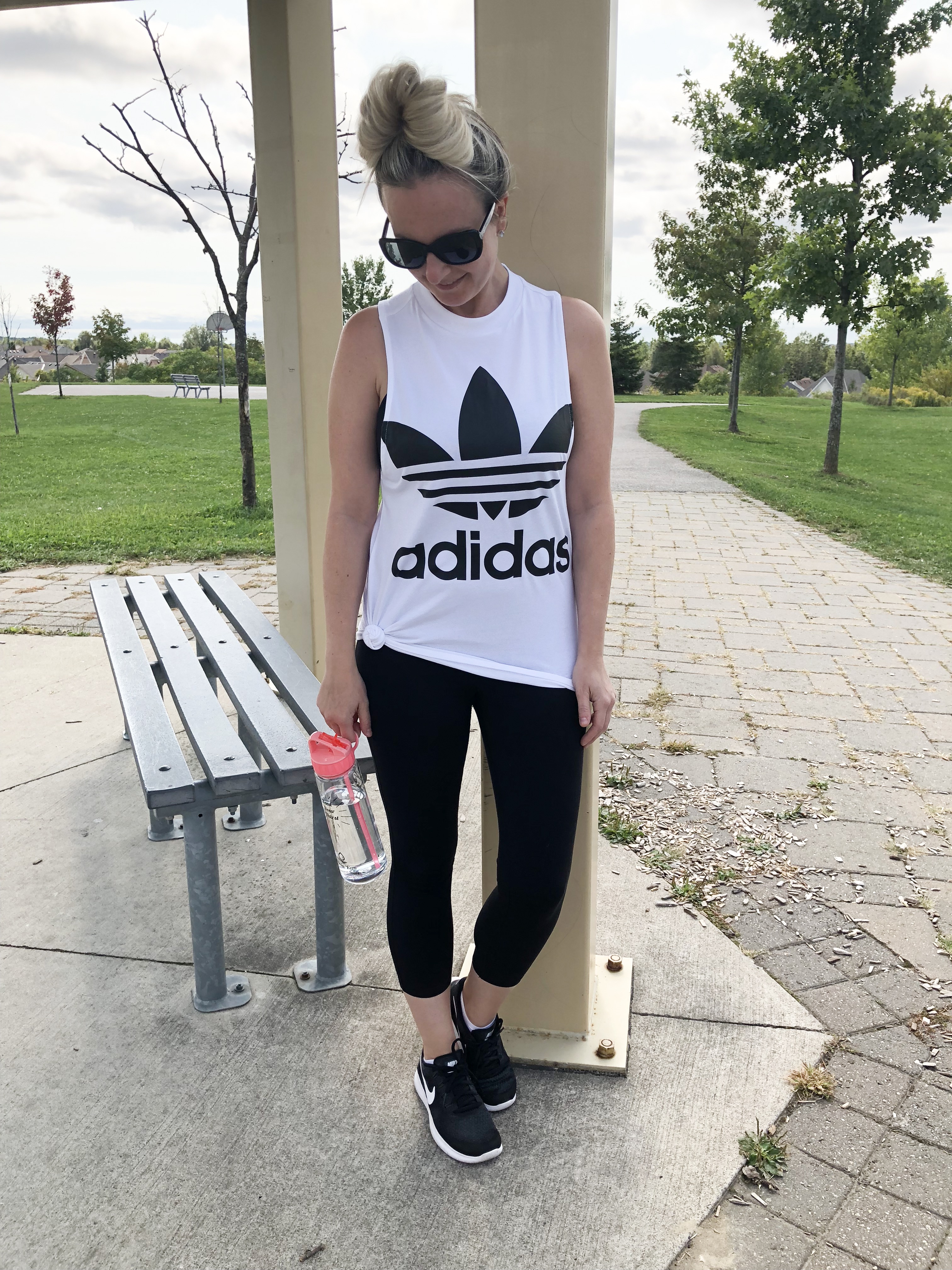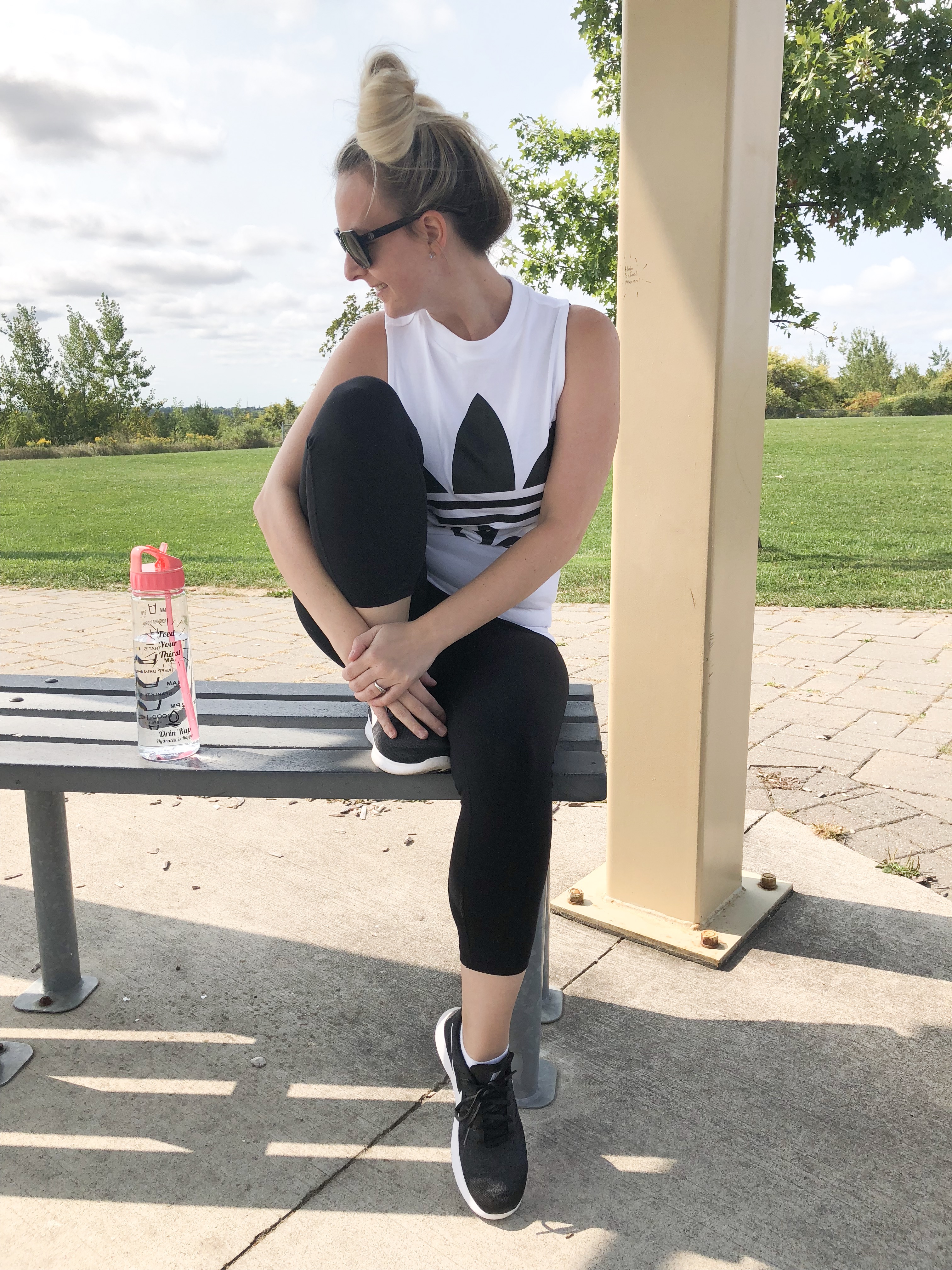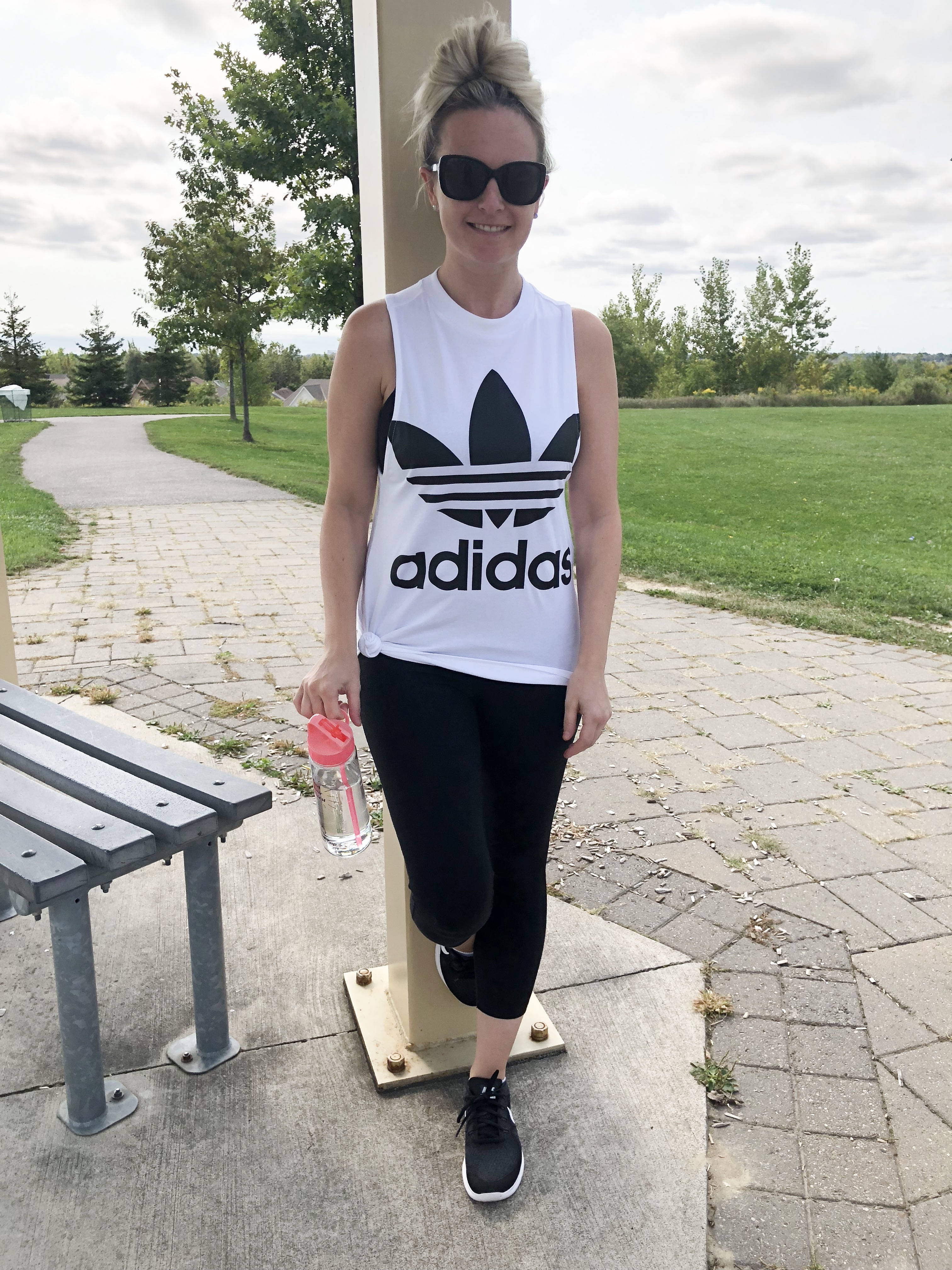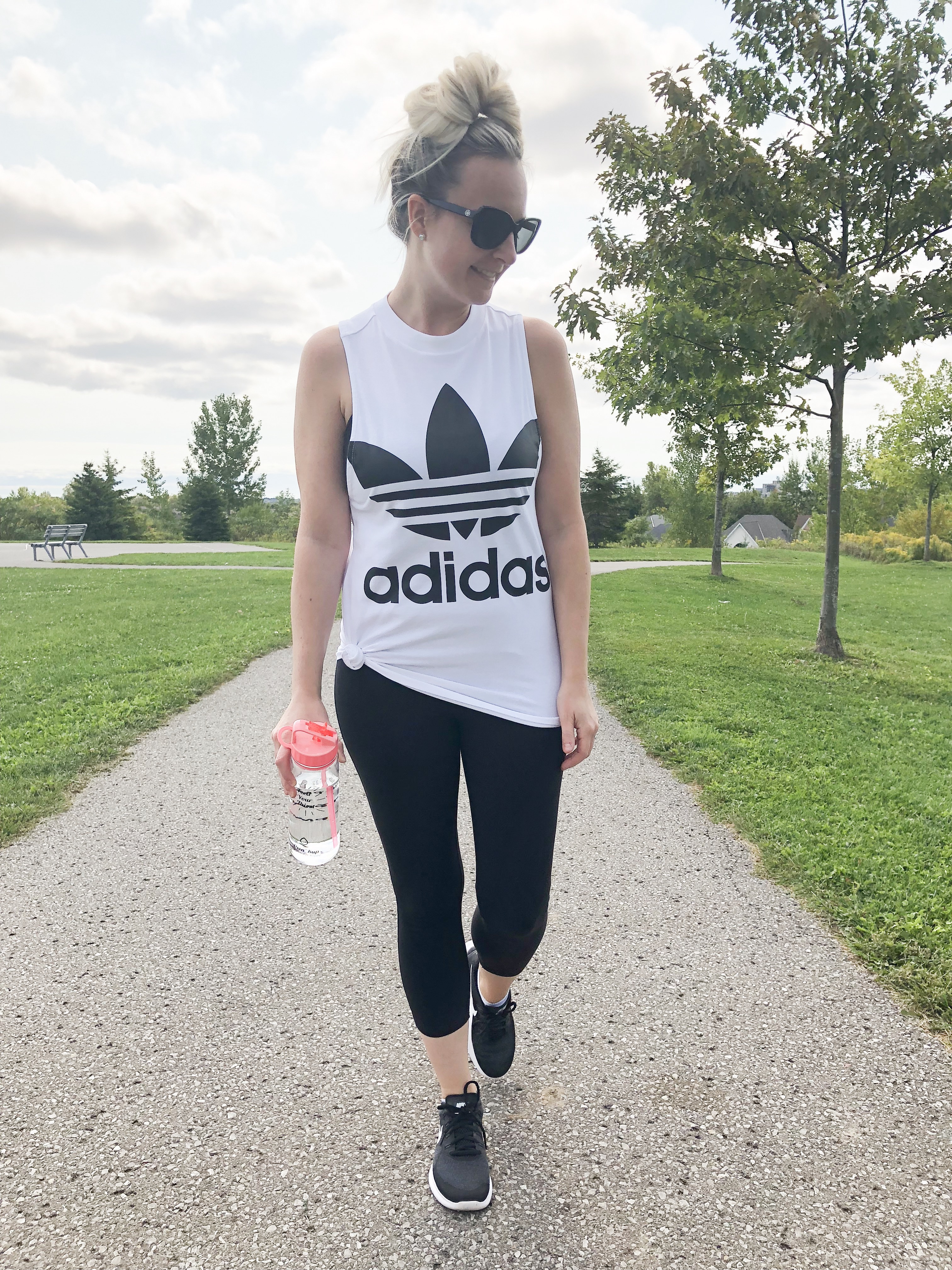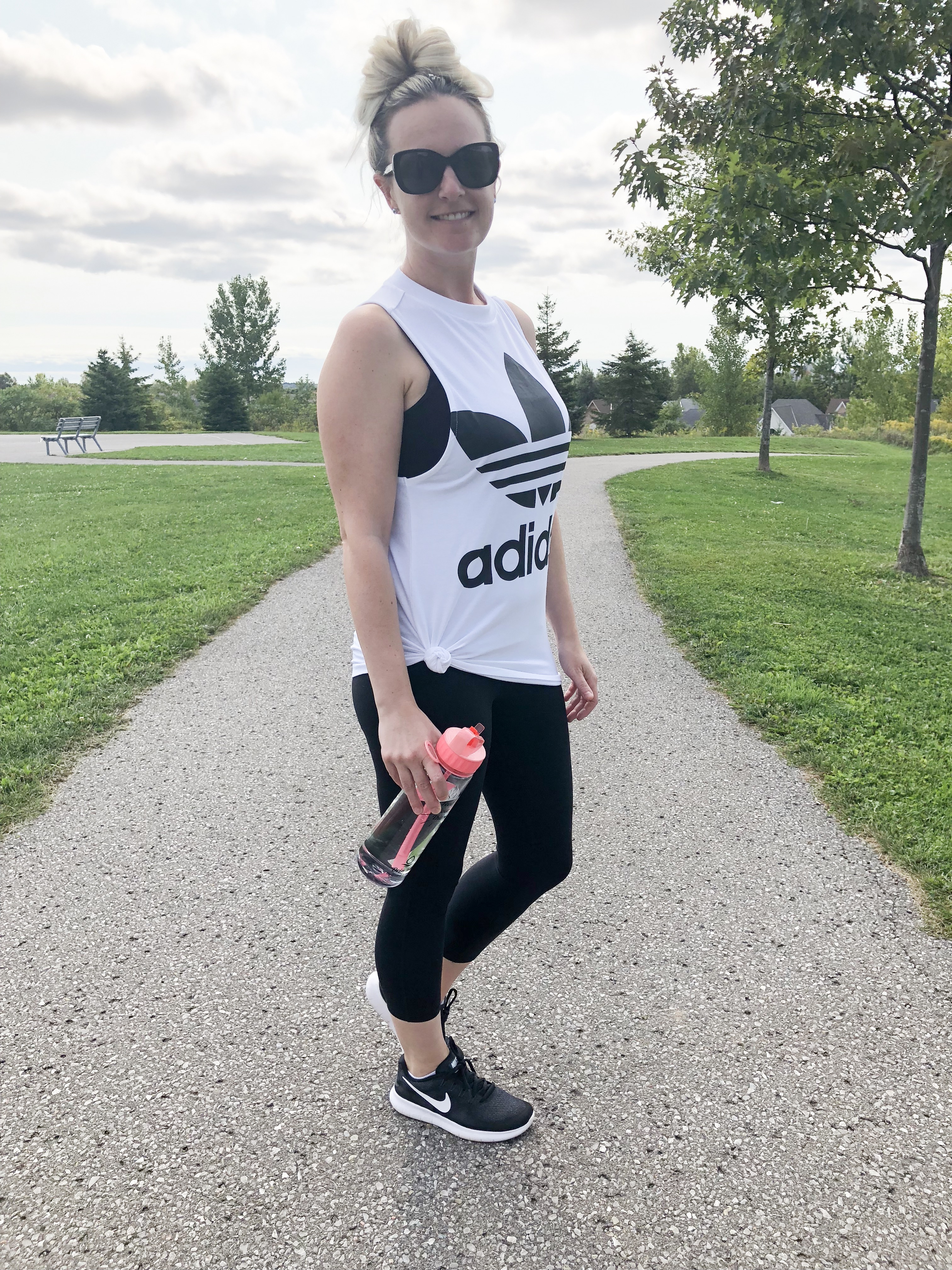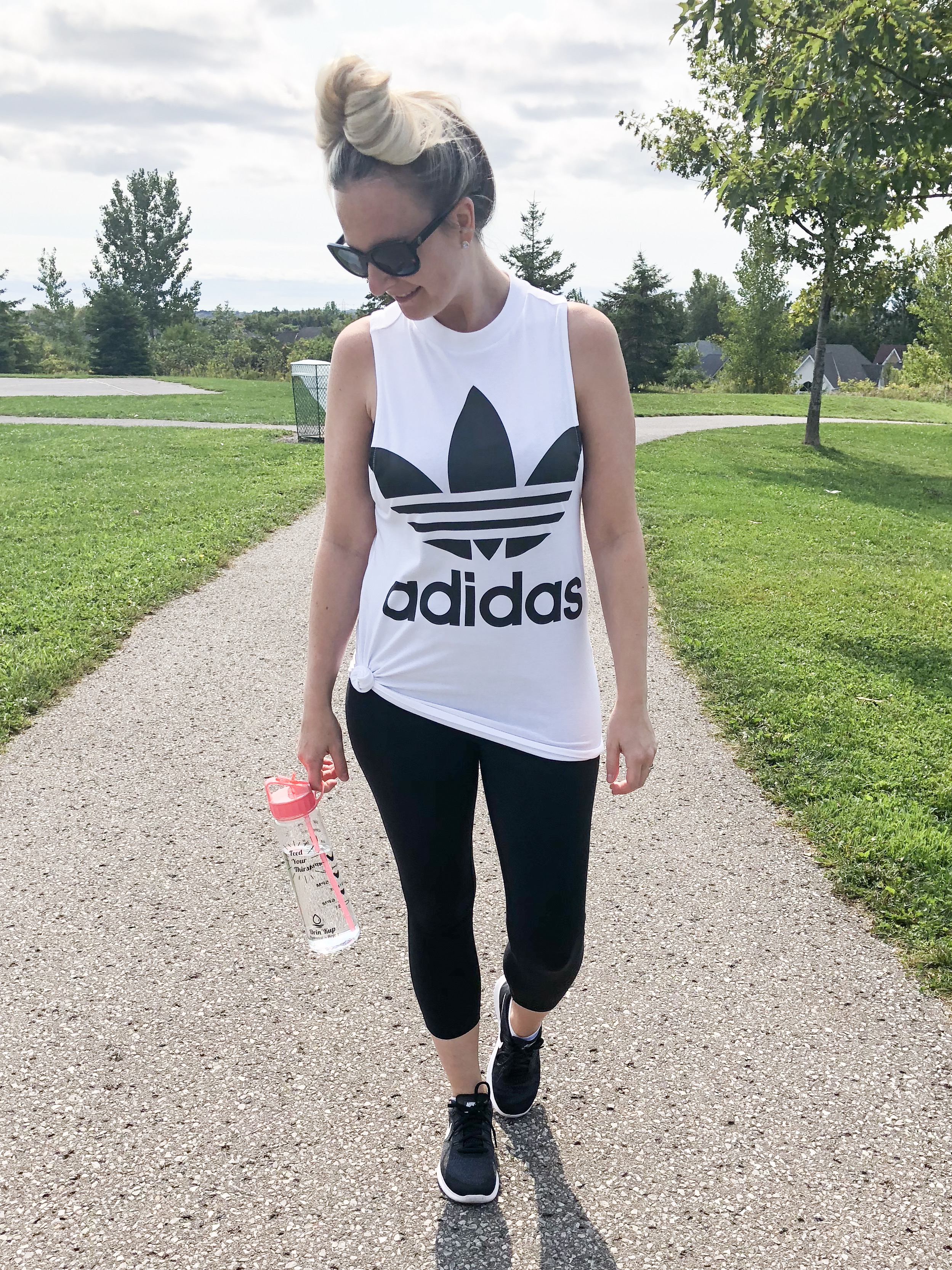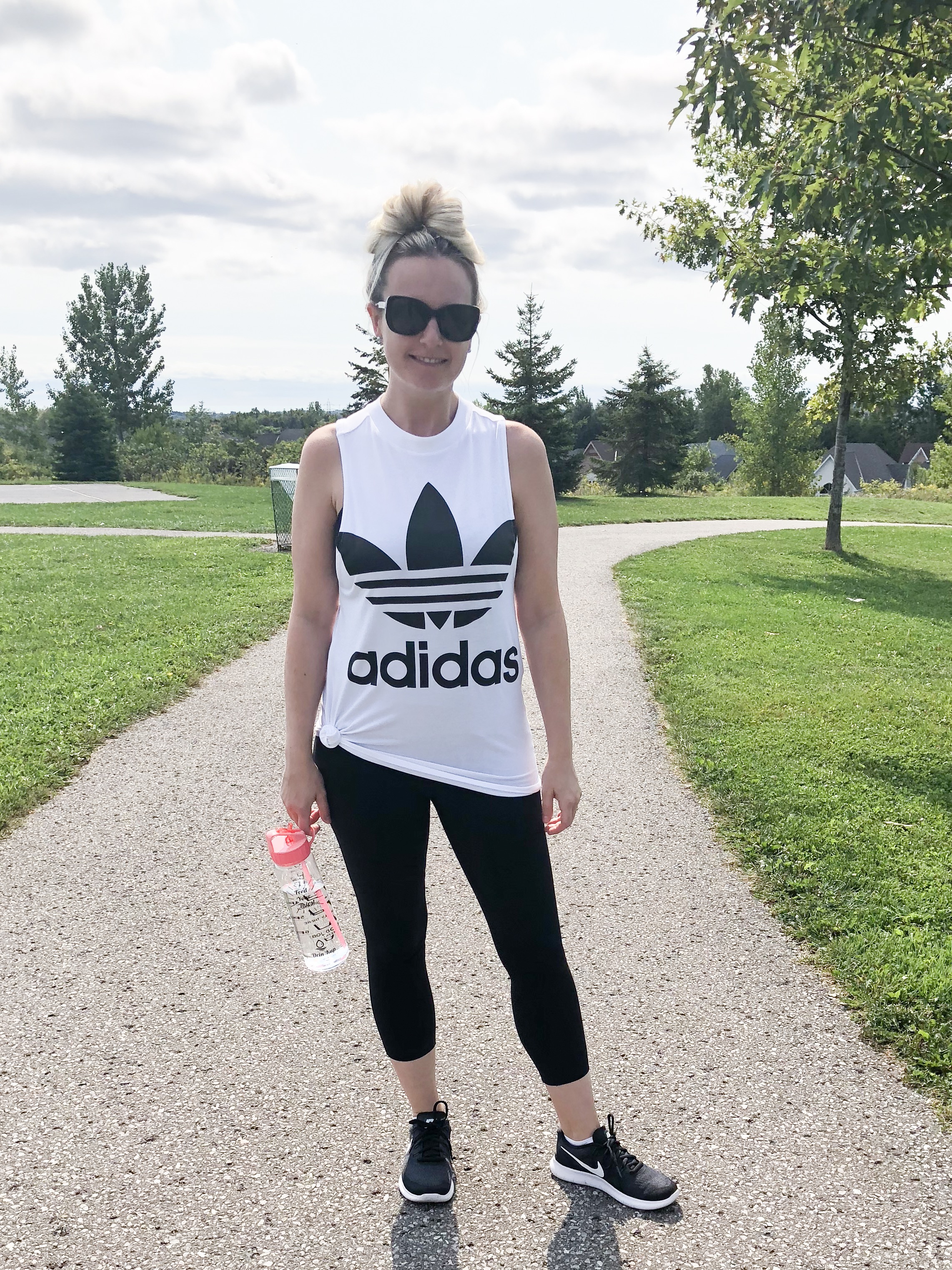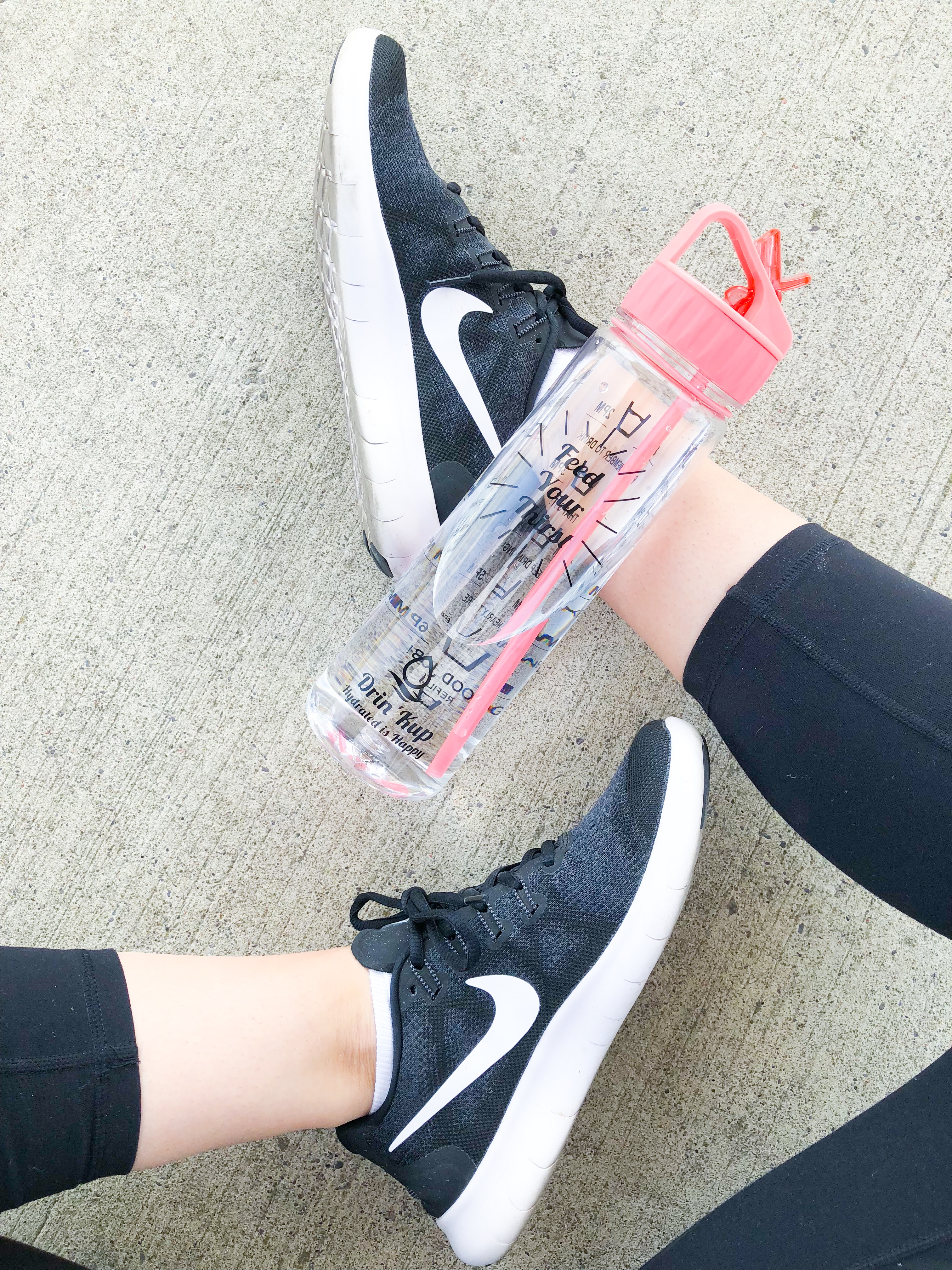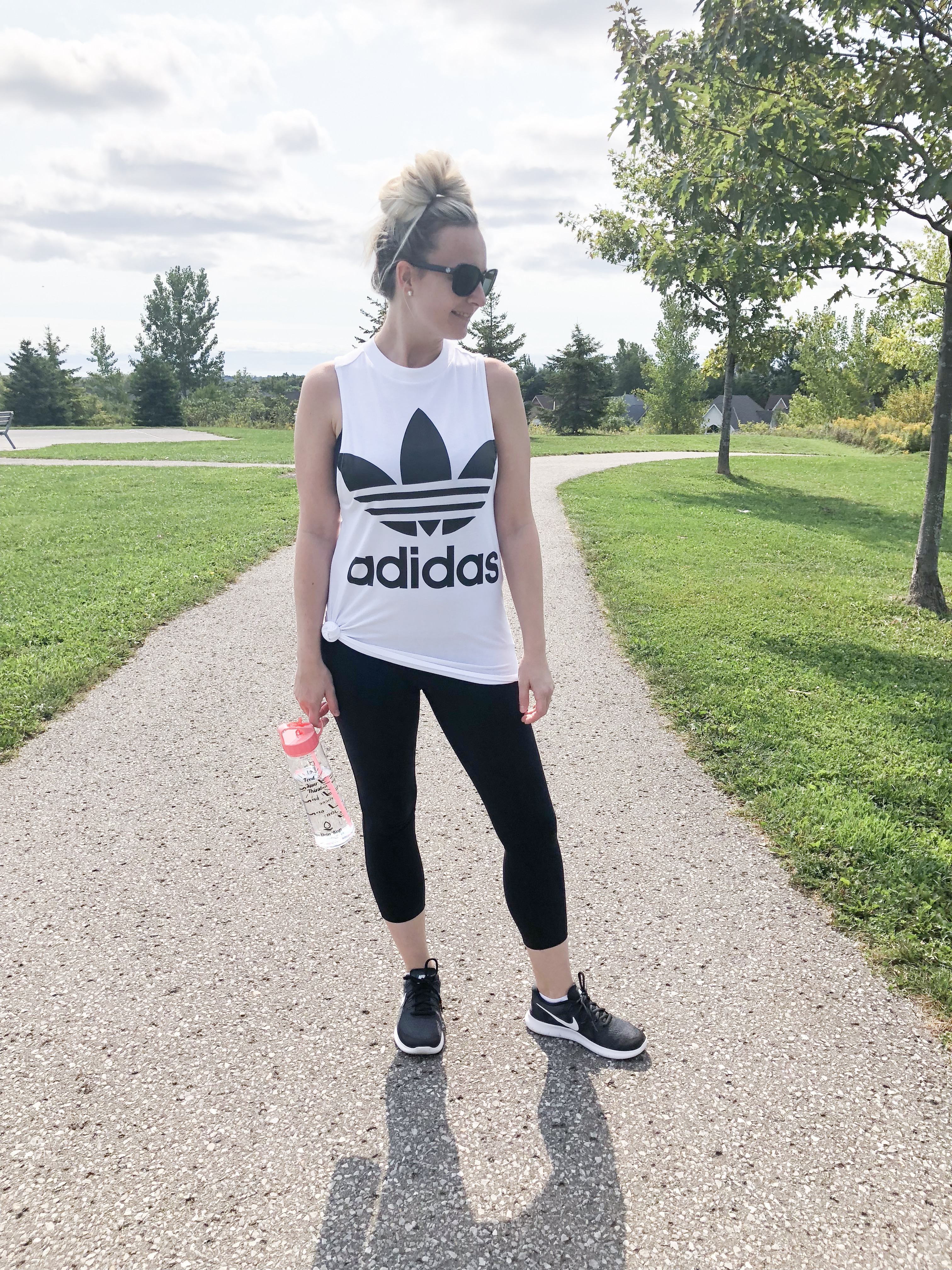 Adidas top-Nordstrom (I also love this and this too!)   /     Zella Leggings- Nordstrom  /      Nike Runners- Sport Chek    /     Sunglasses- Tory Burch     / Water Bottle- Amazon
I took the summer off from working out, so I could spend more time with the kids while they were home. Now that they are back in school, I have started getting back into my regular fitness routine, and it feels great! I have to workout in the mornings or else I'll never do it. So, after I drop the kids off to school, I head back home and work out right away. I am re-doing BBG 1.0 again, and already find it challenging since I haven't worked out in so long. If you guys want a blog post on what BBG is all about, and my fitness journey so far, let me know and I can do one!
I love this Adidas tank so much. It's nice and light, and I love to layer it with a black sports bra. These Zella crop leggings are my new favourite. They are high waisted, and have a moisture-wicking fabric that keeps me nice and cool during my workouts. They are nice and stretchy, and so comfortable. I think I need to buy another pair in another colour!
If you follow me on Instagram, you might remember me talking on stories about my new water bottle that I bought on Amazon. It's a motivational water bottle, with time markers on it to help you keep track of how much water you're drinking. I have been using it for about a month now, and I can't believe how much more water I am drinking because of it. It's awesome, and I totally recommend getting one!