A few weeks ago, my husband and I had our 10 year wedding anniversary. To celebrate, we decided to go back to where he first proposed to me, which was at Blue Mountain Resort. We absolutely loved it there the first time we went, and couldn't wait to head back! We took the kids with us as well to make it a fun, family vacation, and of course to show them where we got engaged.
Blue Mountain Resort was so thoughtful, and kind, and made our stay extra special. We wanted to stay in the Rivergrass homes, because that's where we stayed when we got engaged, and they actually looked up our old reservation, and put us in the exact same home!! They even had a bottle of wine, and chocolates waiting for us.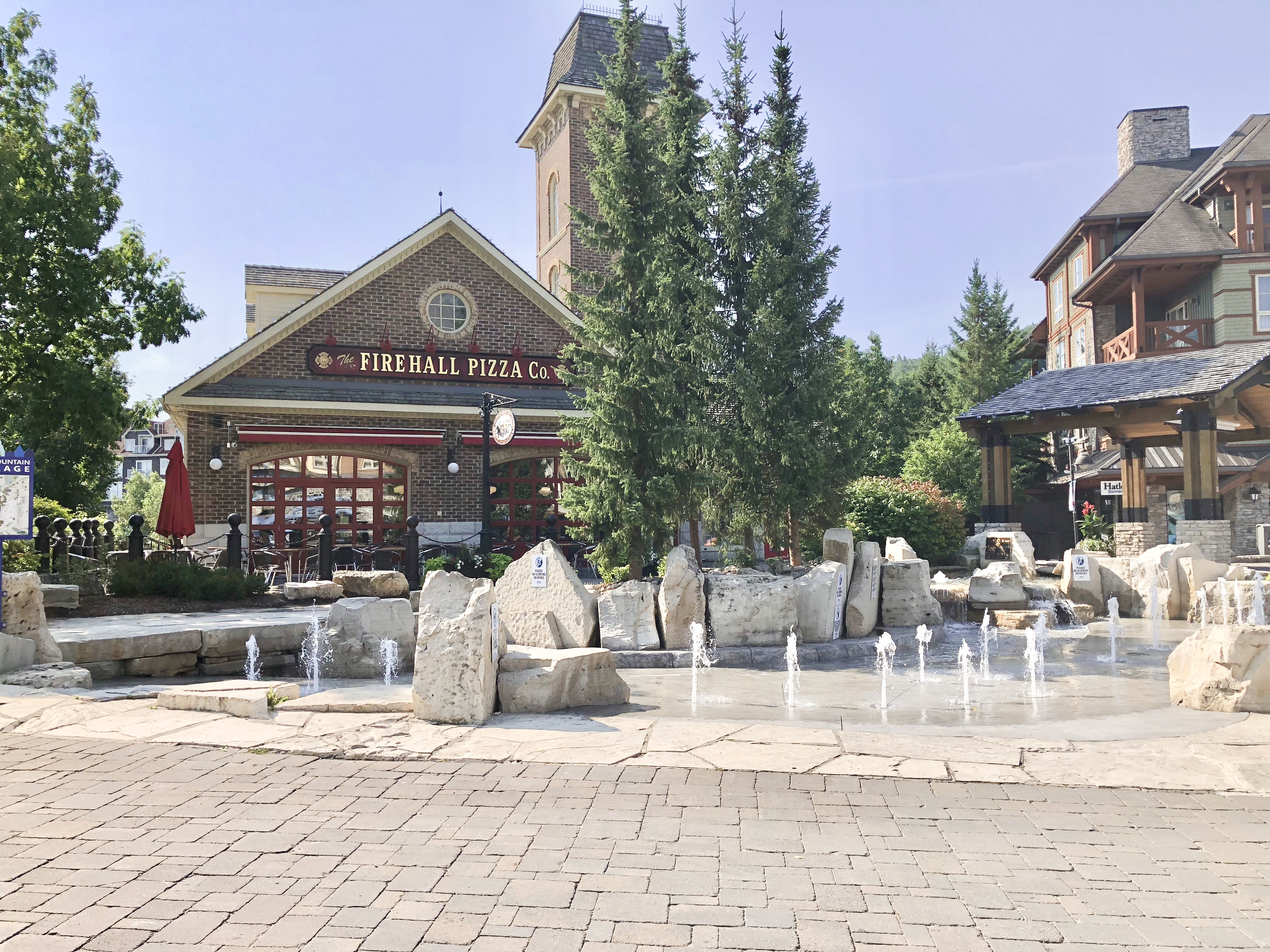 The last time we were here was in the winter, so it was so nice to go during the summer time, and experience some of the summer activities they had to offer. Here are our Top 5 activities we did together as a family during our trip to Blue Mountain Resort:
#1- Open- Air Gondola.
This is a MUST! The views are stunning from the top of Blue Mountain looking down at the Village. They have a lookout point with Muskoka Chairs to sit on, so you can relax and take in the view. It's so peaceful, and quiet at the top. They have walking, hiking, and biking trails too on the mountain. There are bike lifts that will take your bike up to the top, so you can ride down. You can also hike up the mountain by foot, and get a one-way gondola ride back down as well.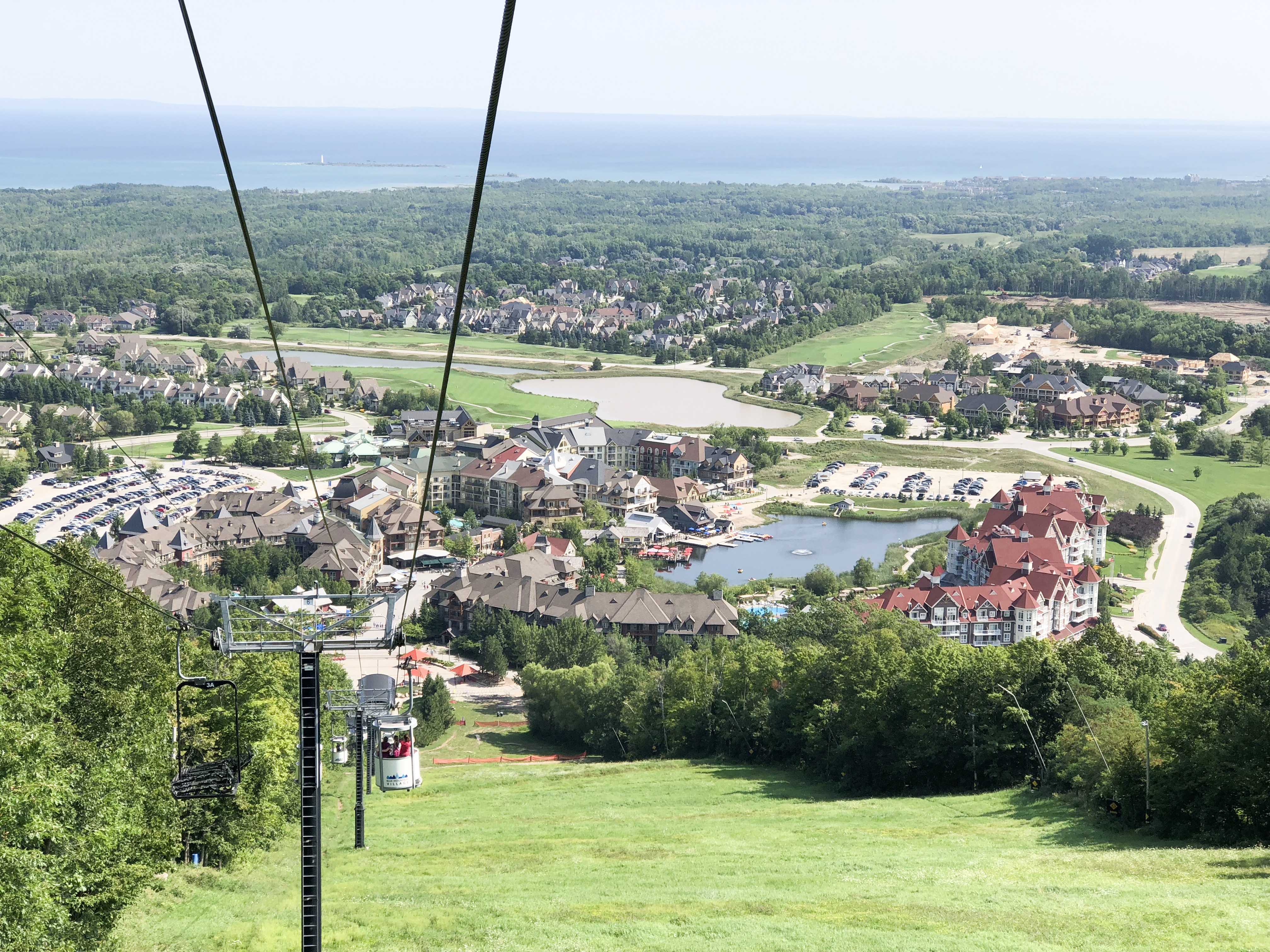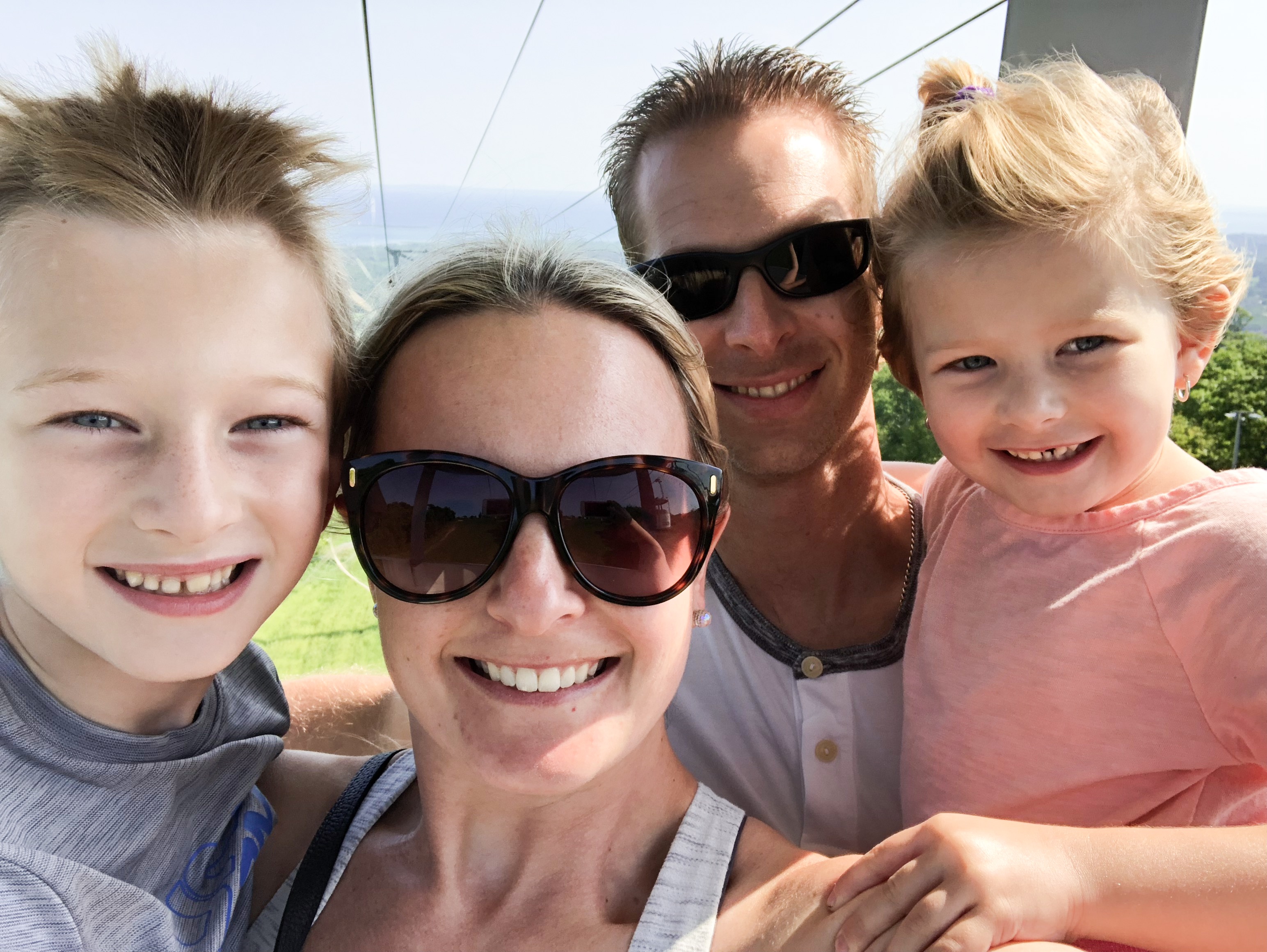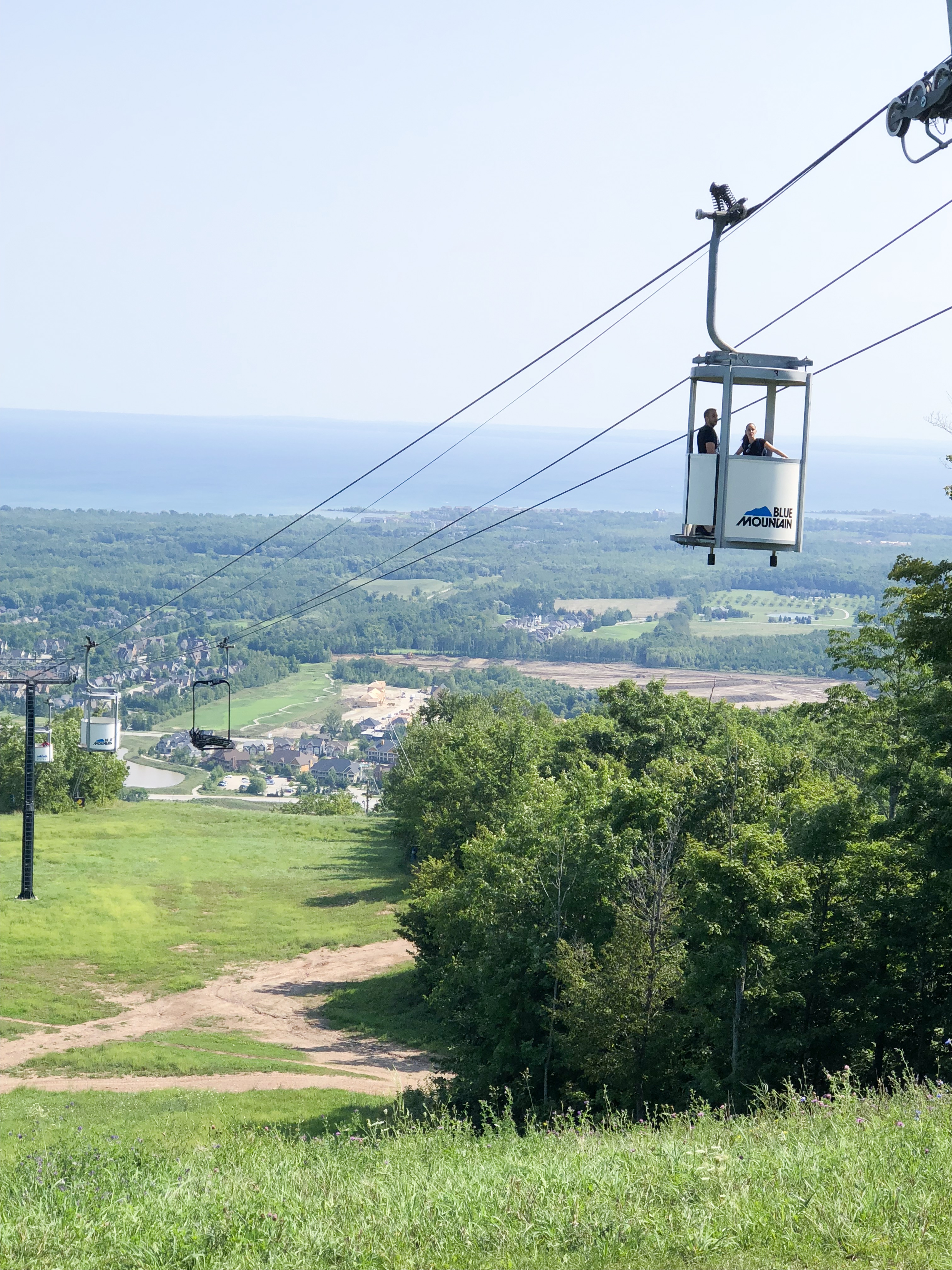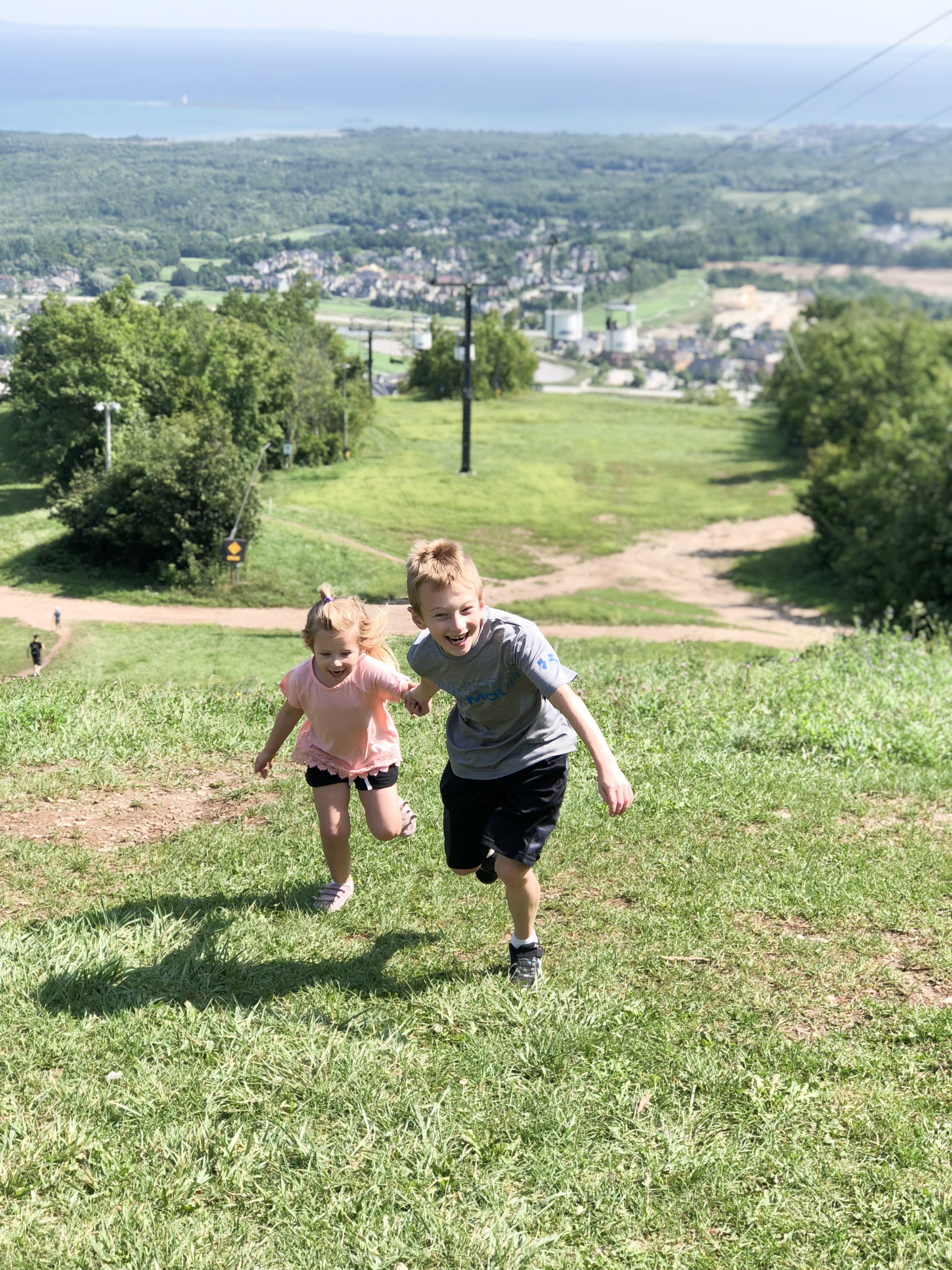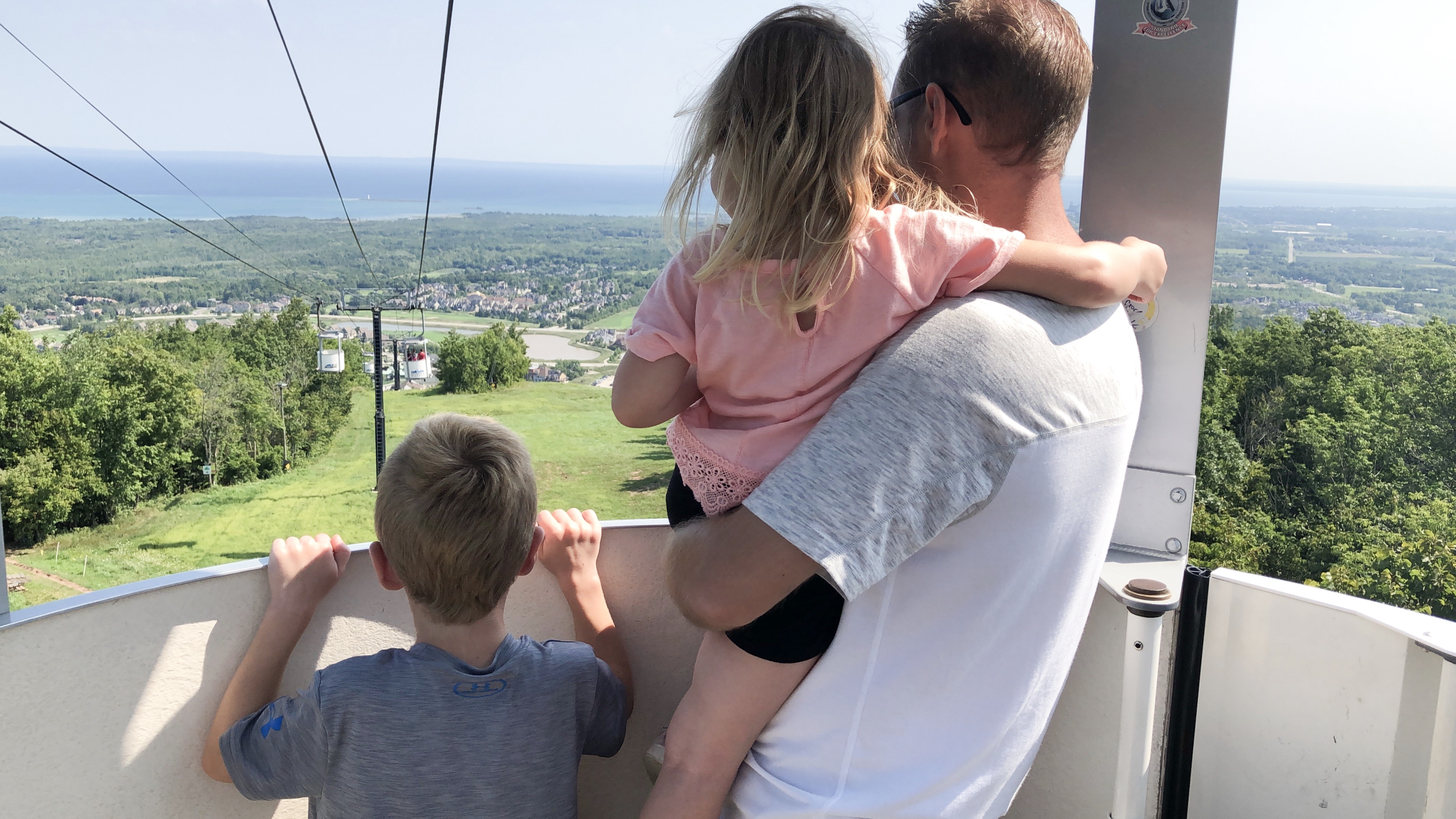 #2 – Mill Pond Activity Centre
The Mill Pond is located in the heart of the village, so it's a very popular spot. We sat and had lunch at Northwinds Brewhouse & Kitchen which was near by, and than relaxed in Muskoka chairs by the pond. We also went on paddle boats around the pond, which the kids loved!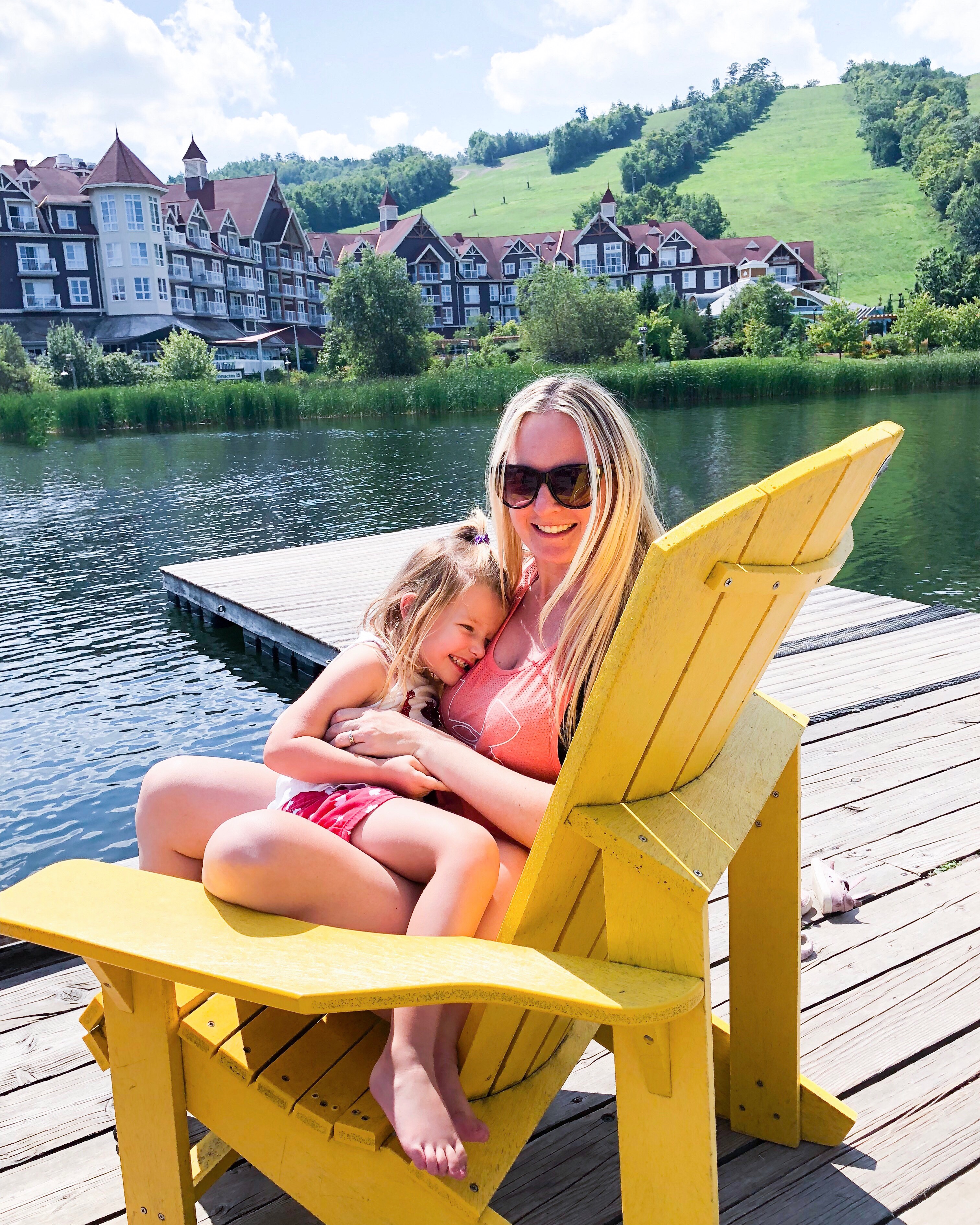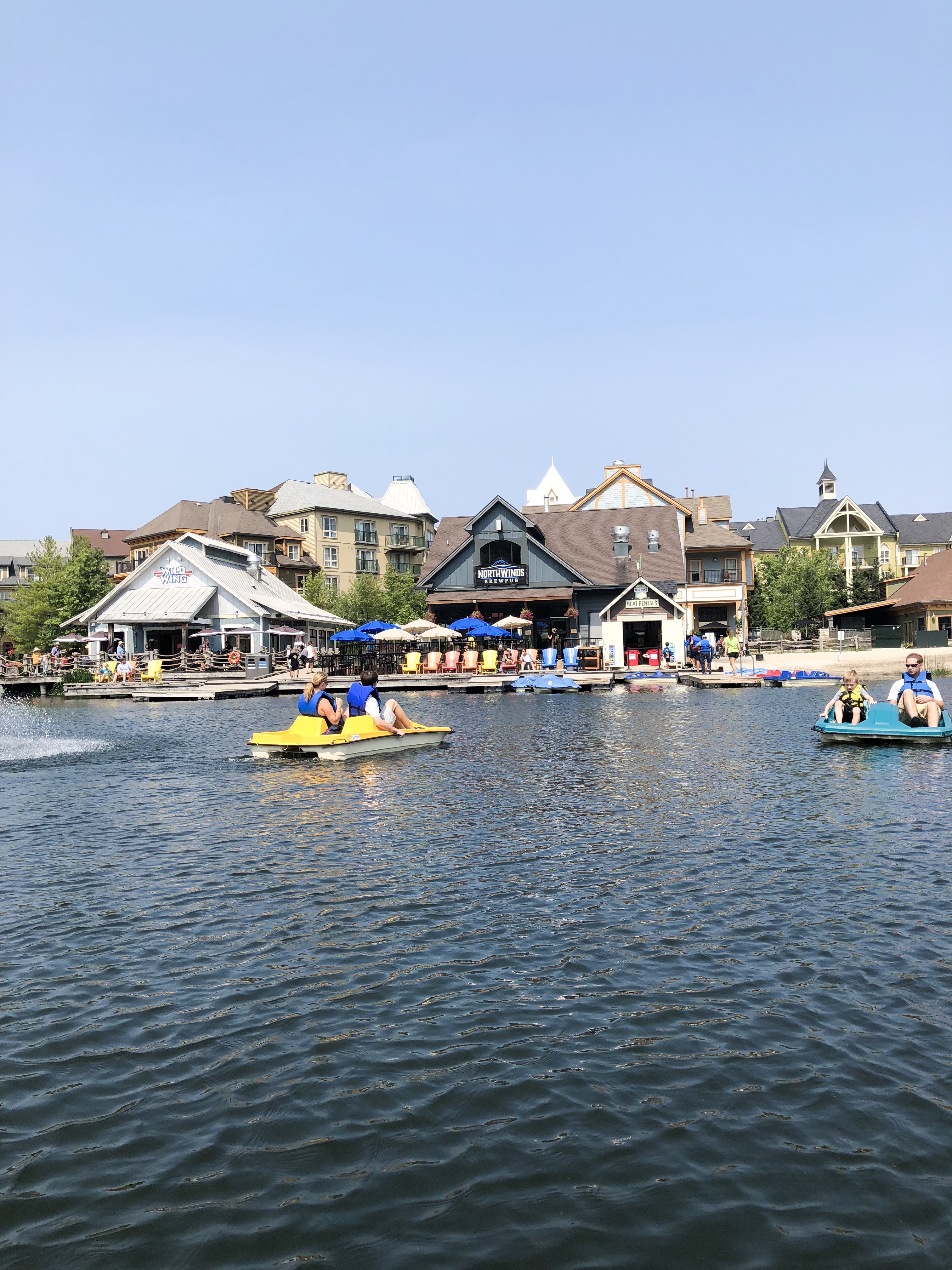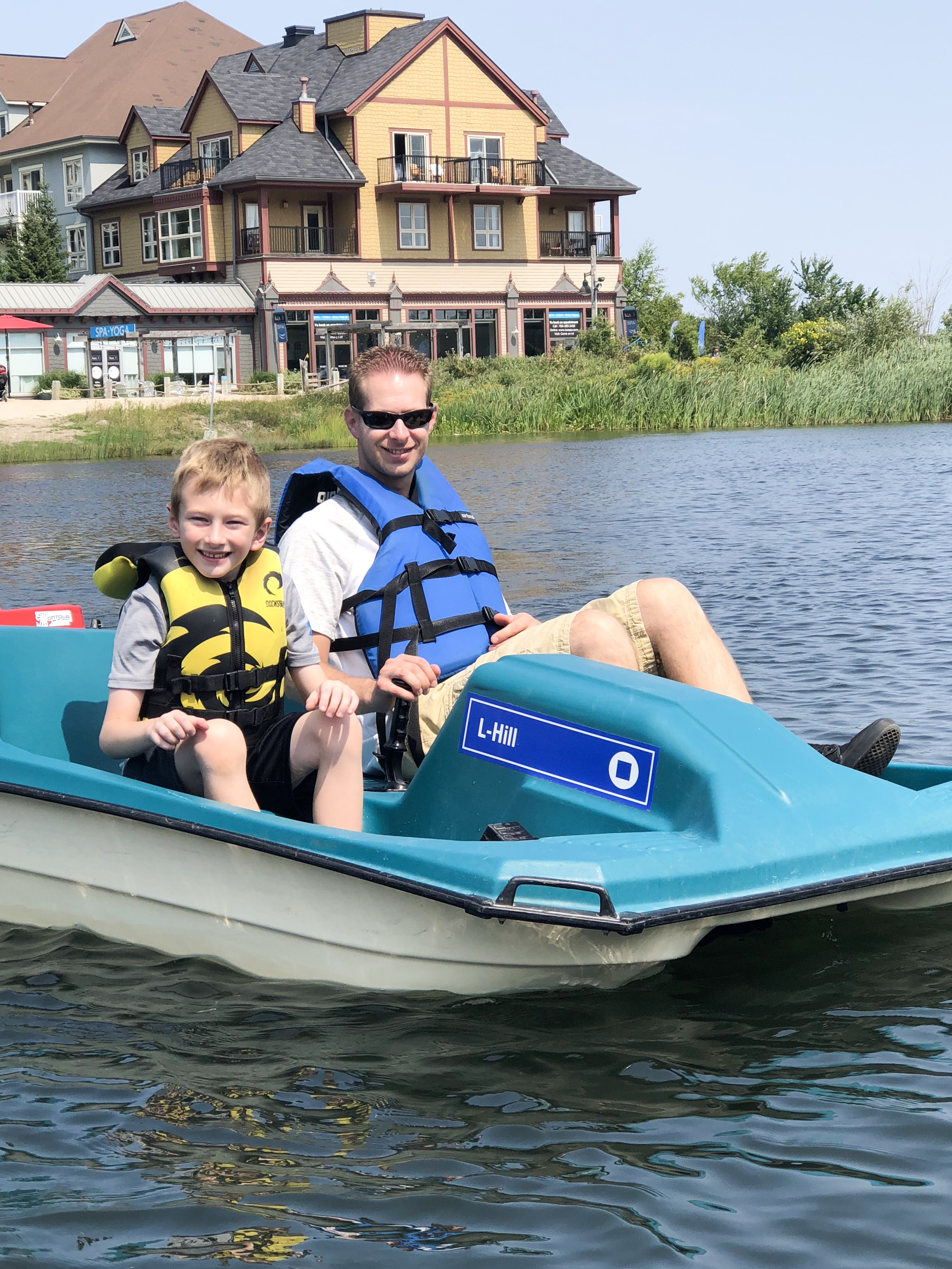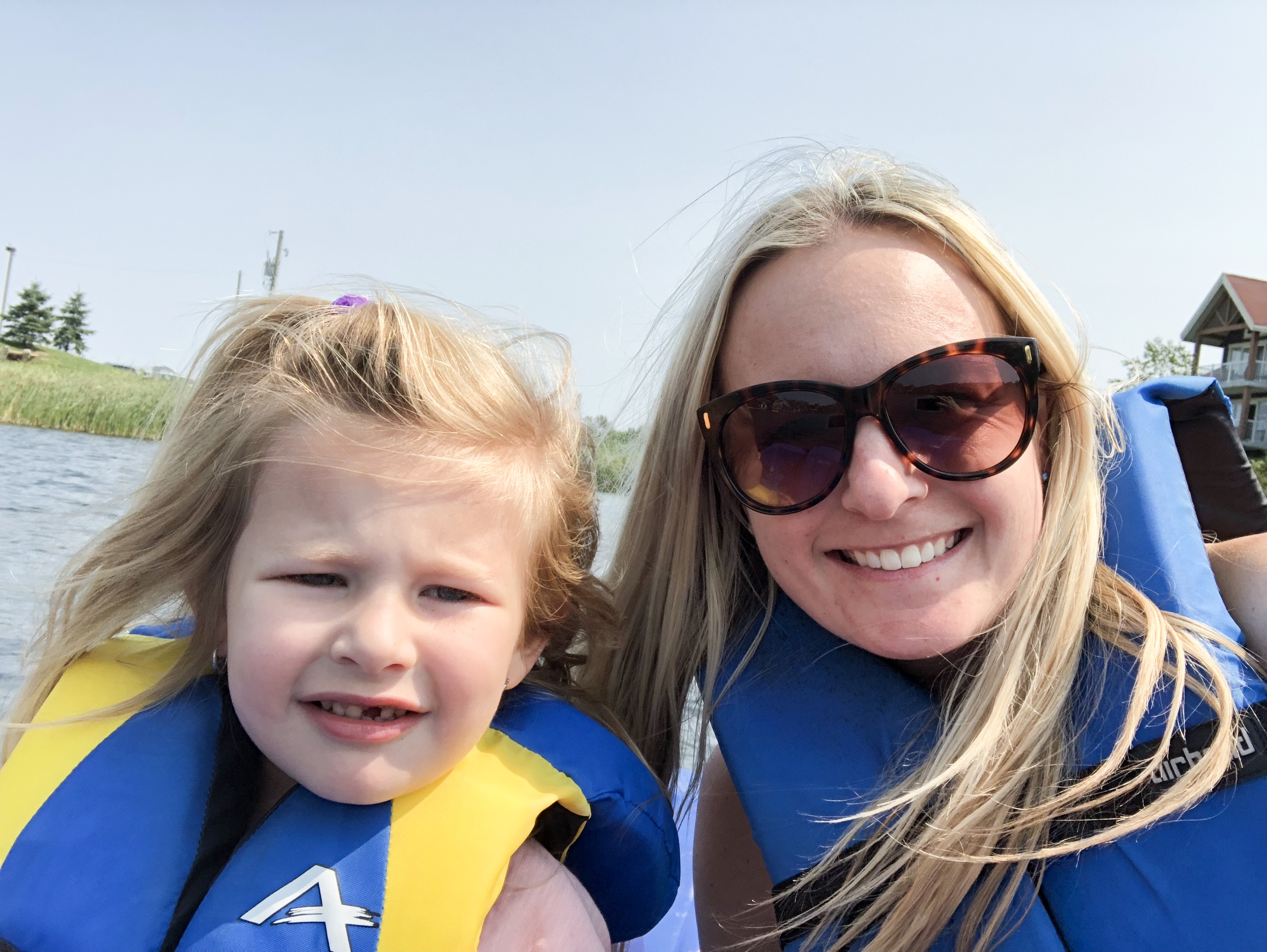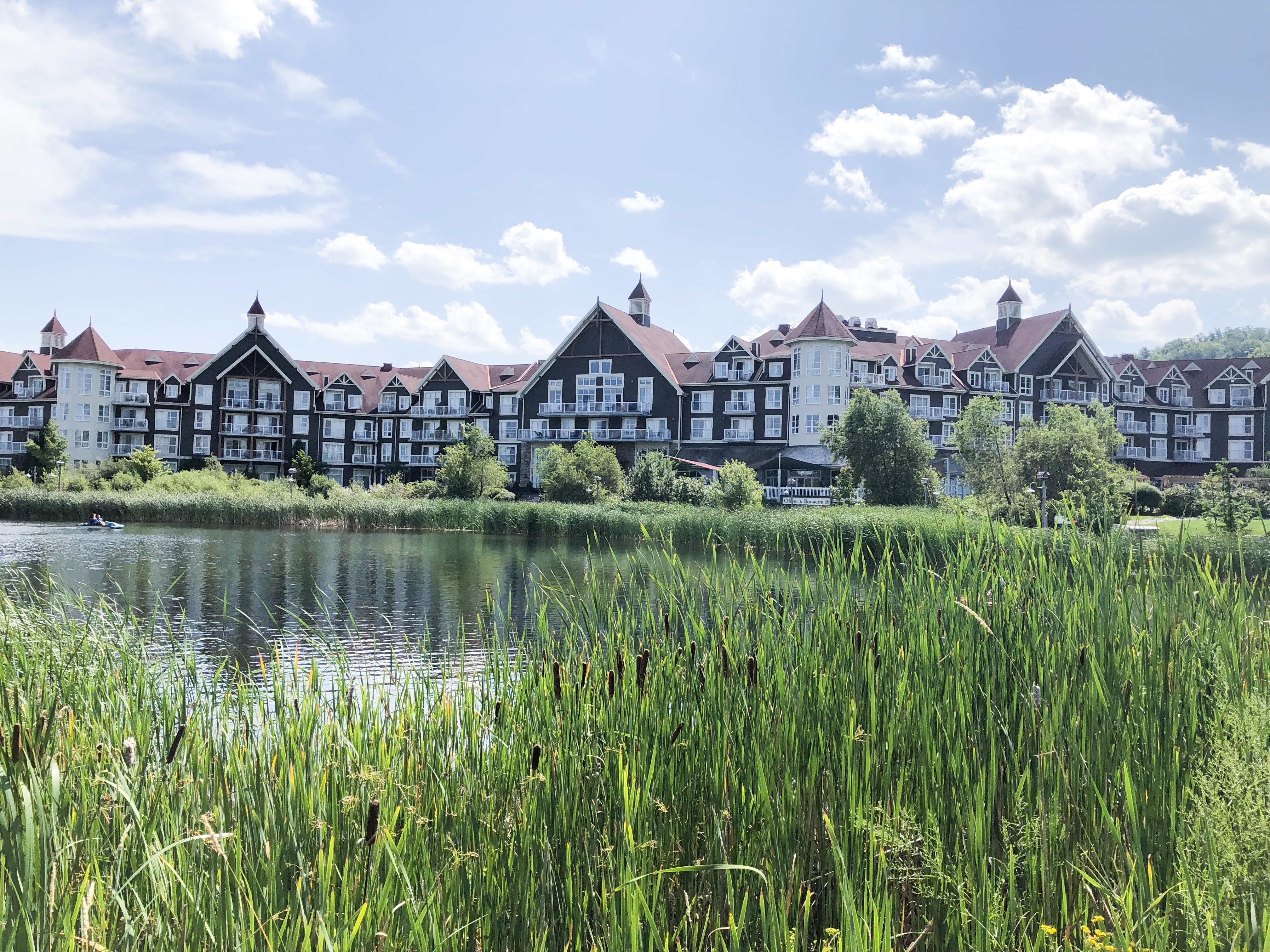 3.- Cascade Putting Course
My kids love mini-putting, so we had to do this one for sure. The putting course was 18 holes, and had one of the best designs we have ever seen. The holes were a perfect challenge for all of us, and the landscaping was so gorgeous. You were surrounded by natural limestone, beautiful grasses, and little rivers throughout the whole course.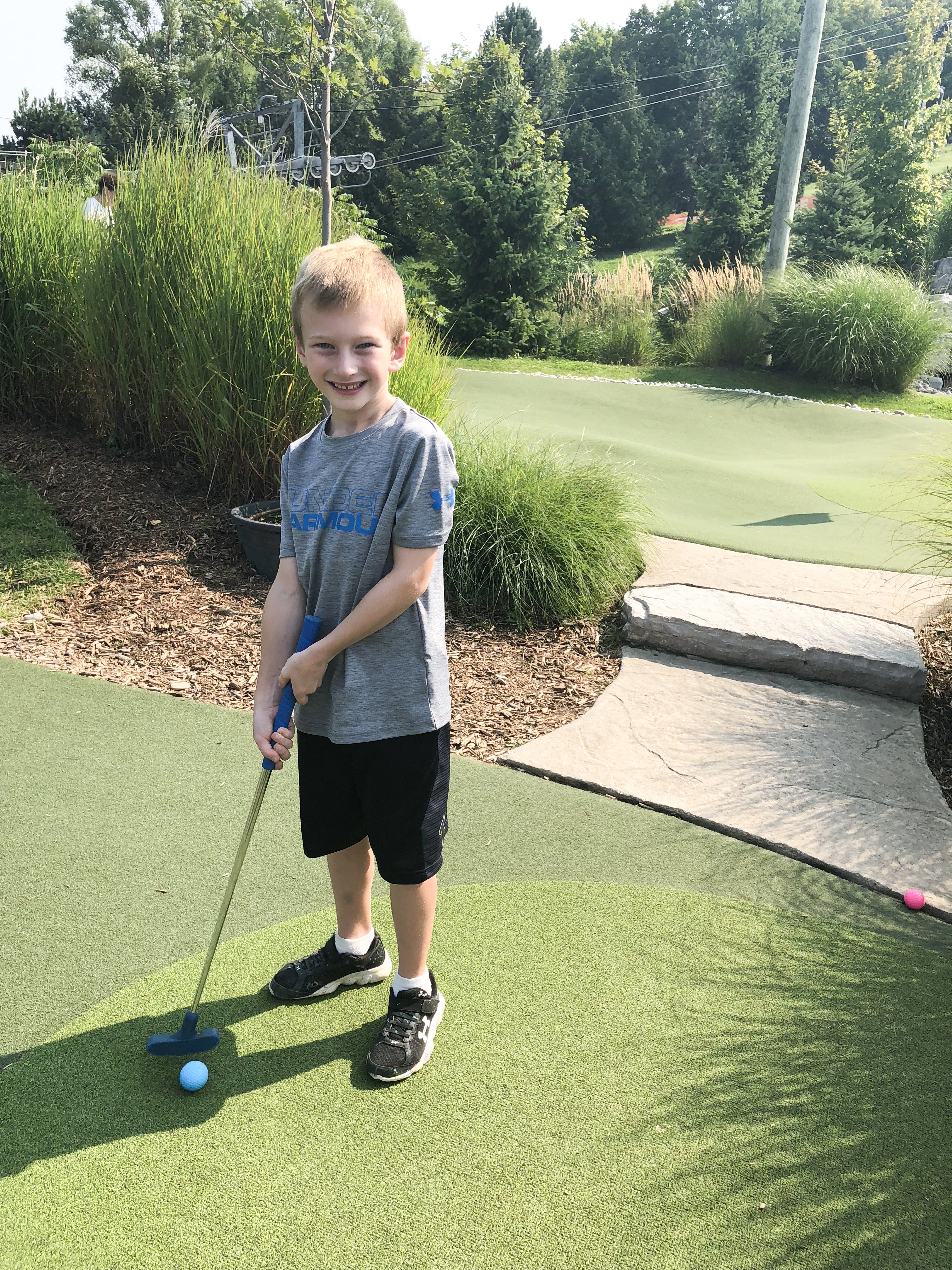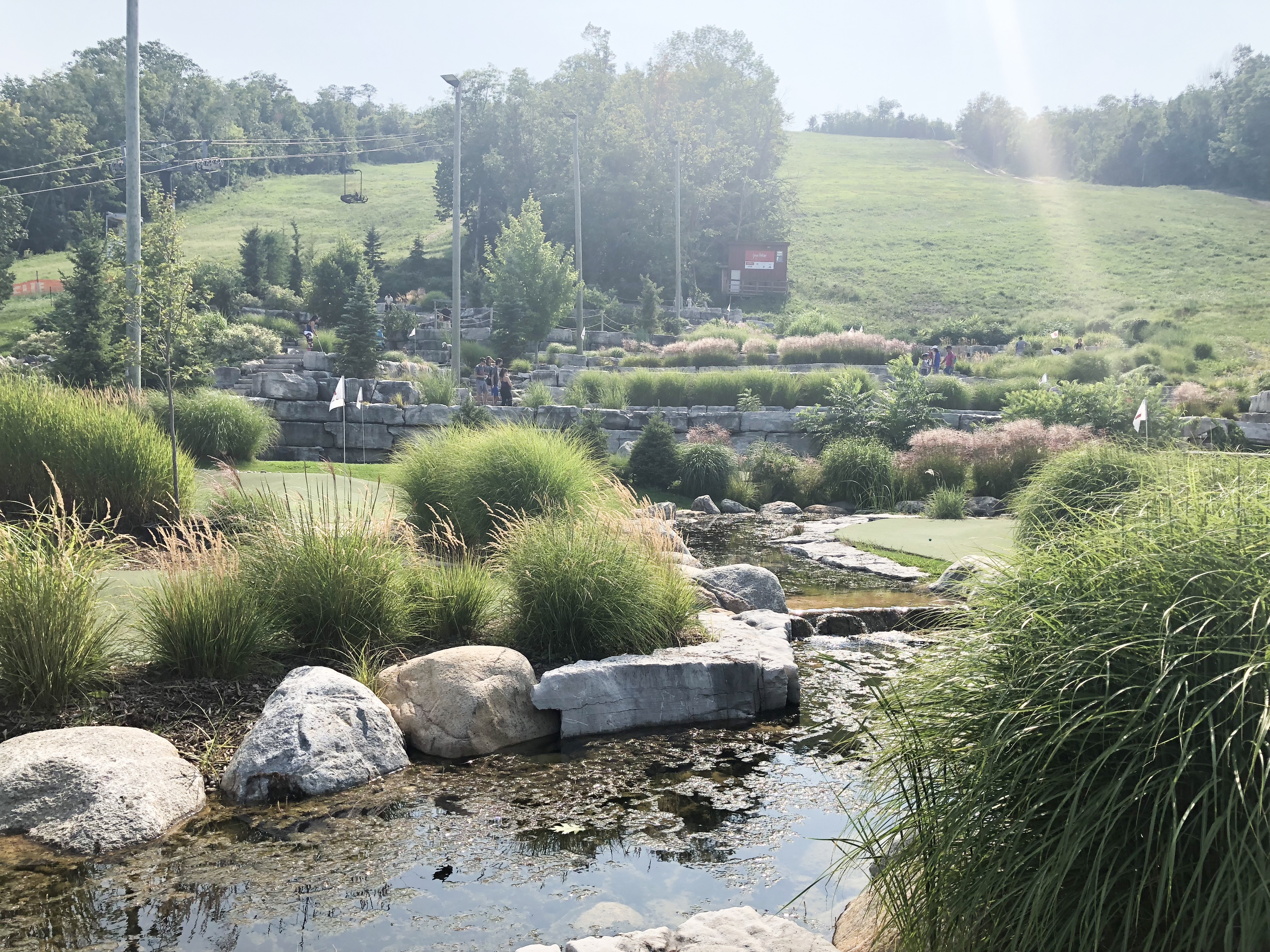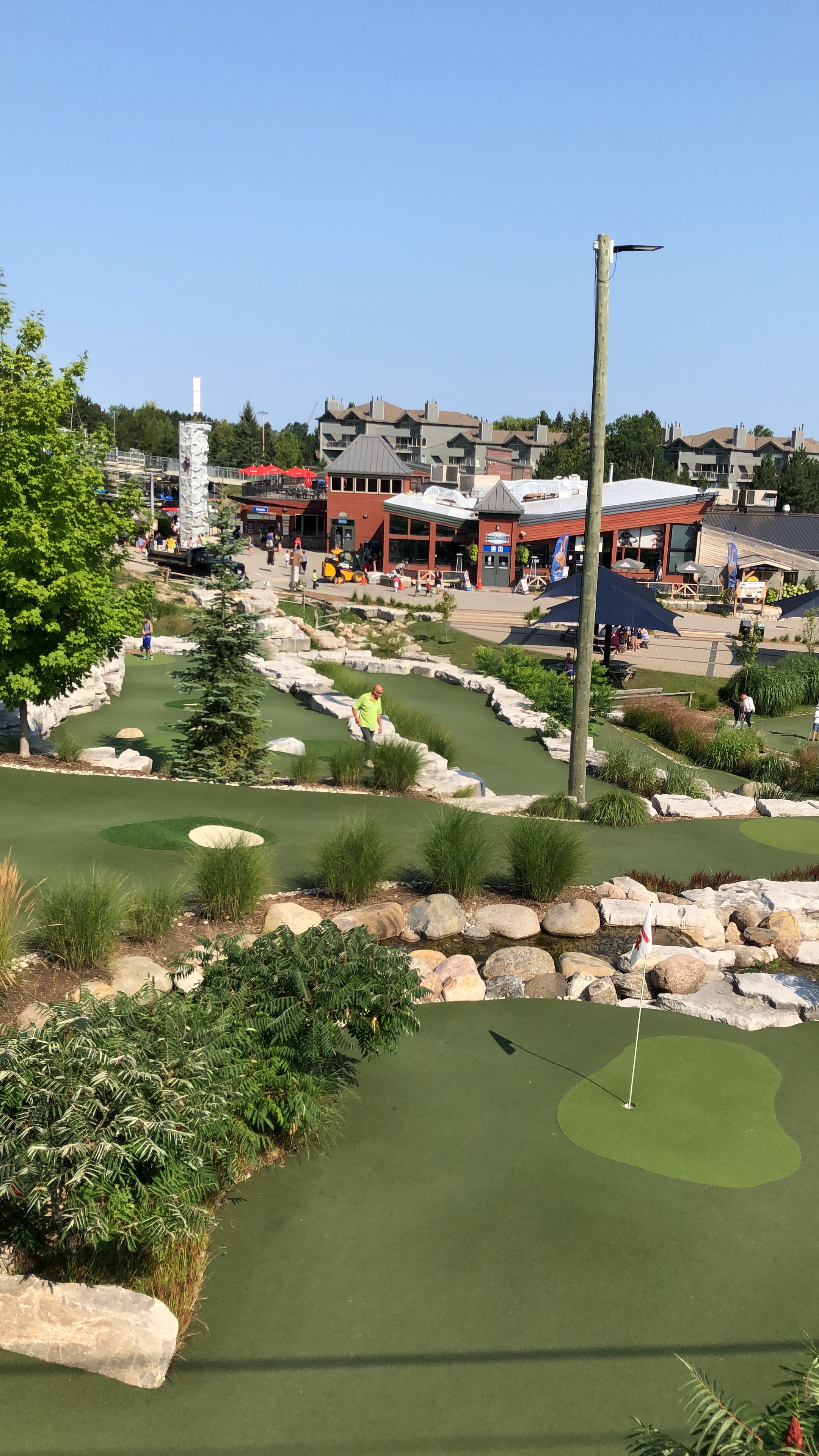 4. -Ridge Runner Mountain Coaster
This was hands down our favourite activity! So much fun! I think we all went on this ride like 5 times. This ride is over 1 kilometer long, with a lot of twists, and turns at speeds up to 42 km/hr. Super fast ride, but so much fun. This is a very popular ride, so the lines can get pretty long in the middle of the day. I suggest getting up early, and doing this ride first thing in the morning when it opens. That's what we did, and there was no line at all.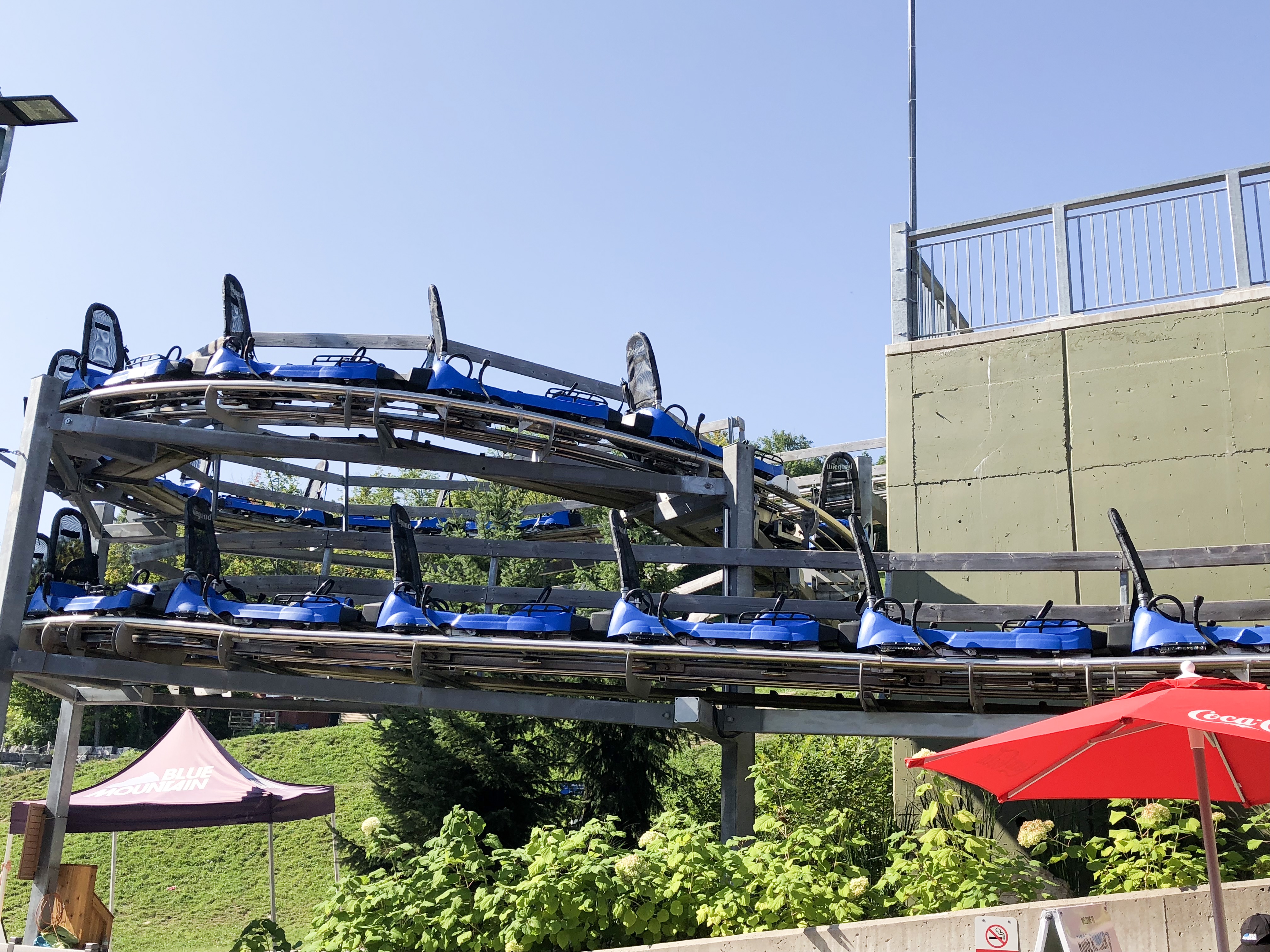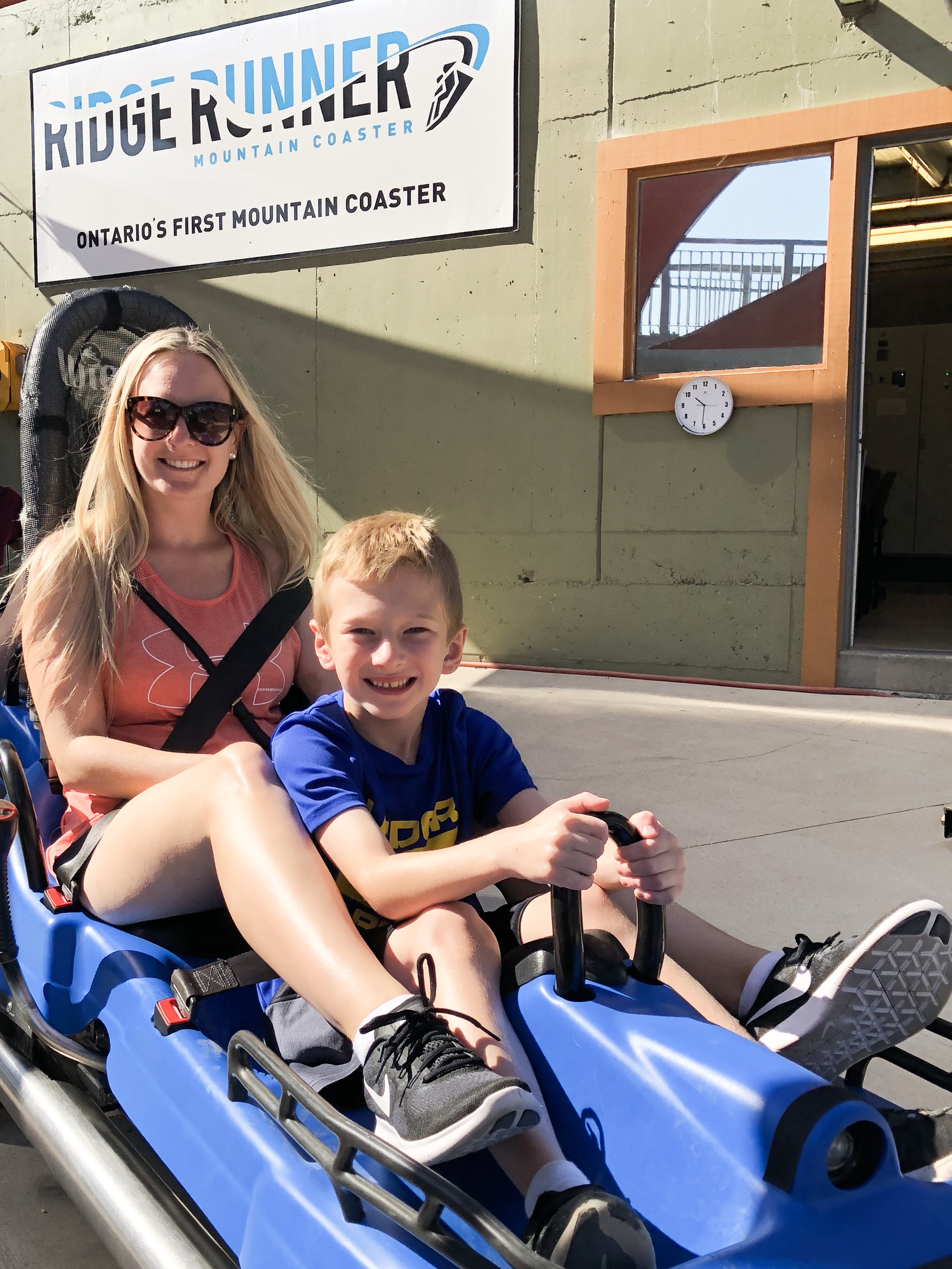 5.- Plunge! Aquatic Centre
We couldn't of had a better weekend when we went to Blue Mountain. It was so hot, and this activity was a perfect way to cool down. It's even perfect for those rainy, or cooler days, because part of the pool was indoor as well. They have everything from an indoor water playground, to water slides, rope swings, and hot tubs…and we used it all. The kids loved the playground, and slides. My husband was in the hot tub quite a bit, and I tested out the rope swings which were so fun.
They have family change rooms, lockers to keep your valuables in, and complementary towels.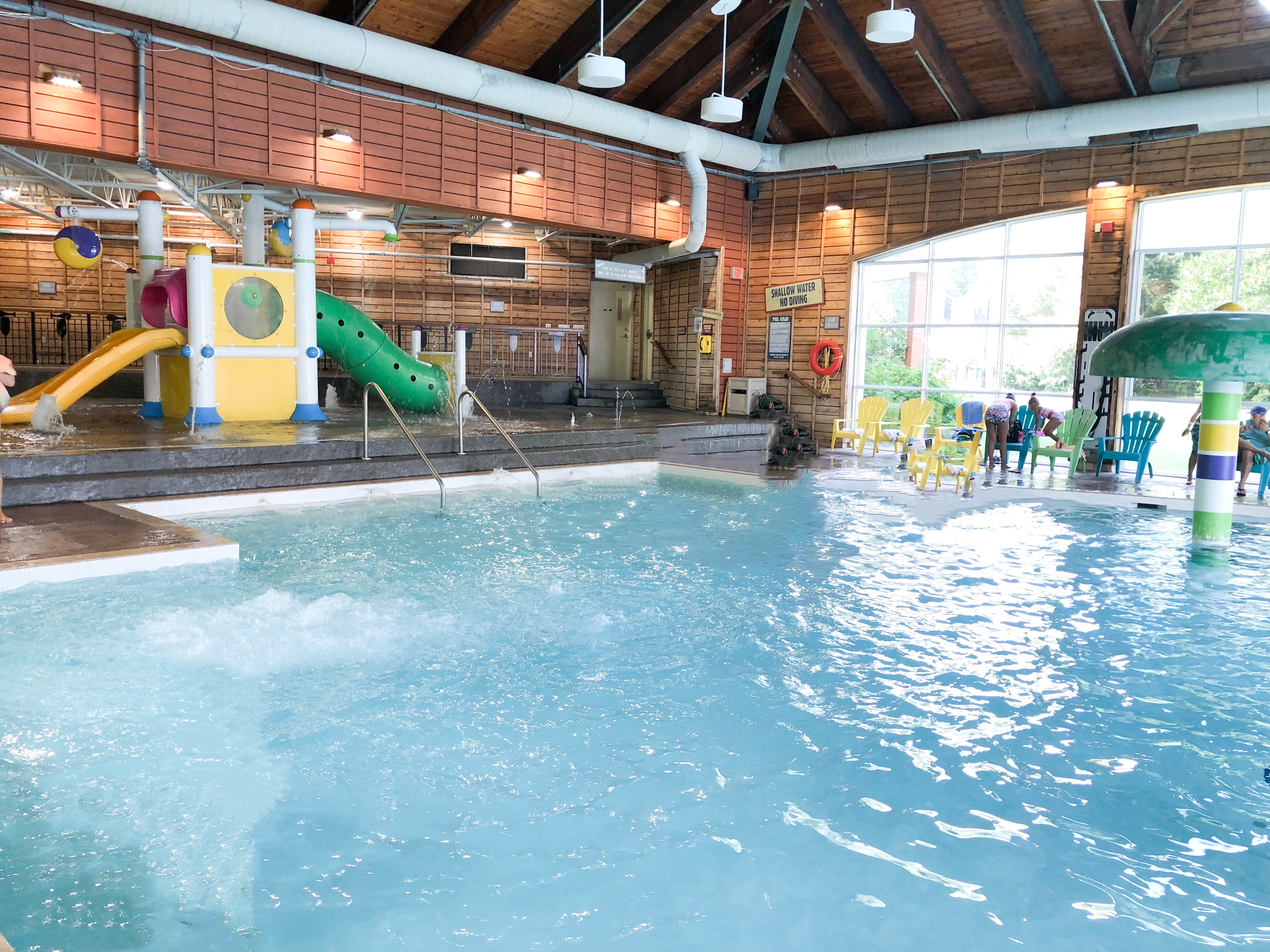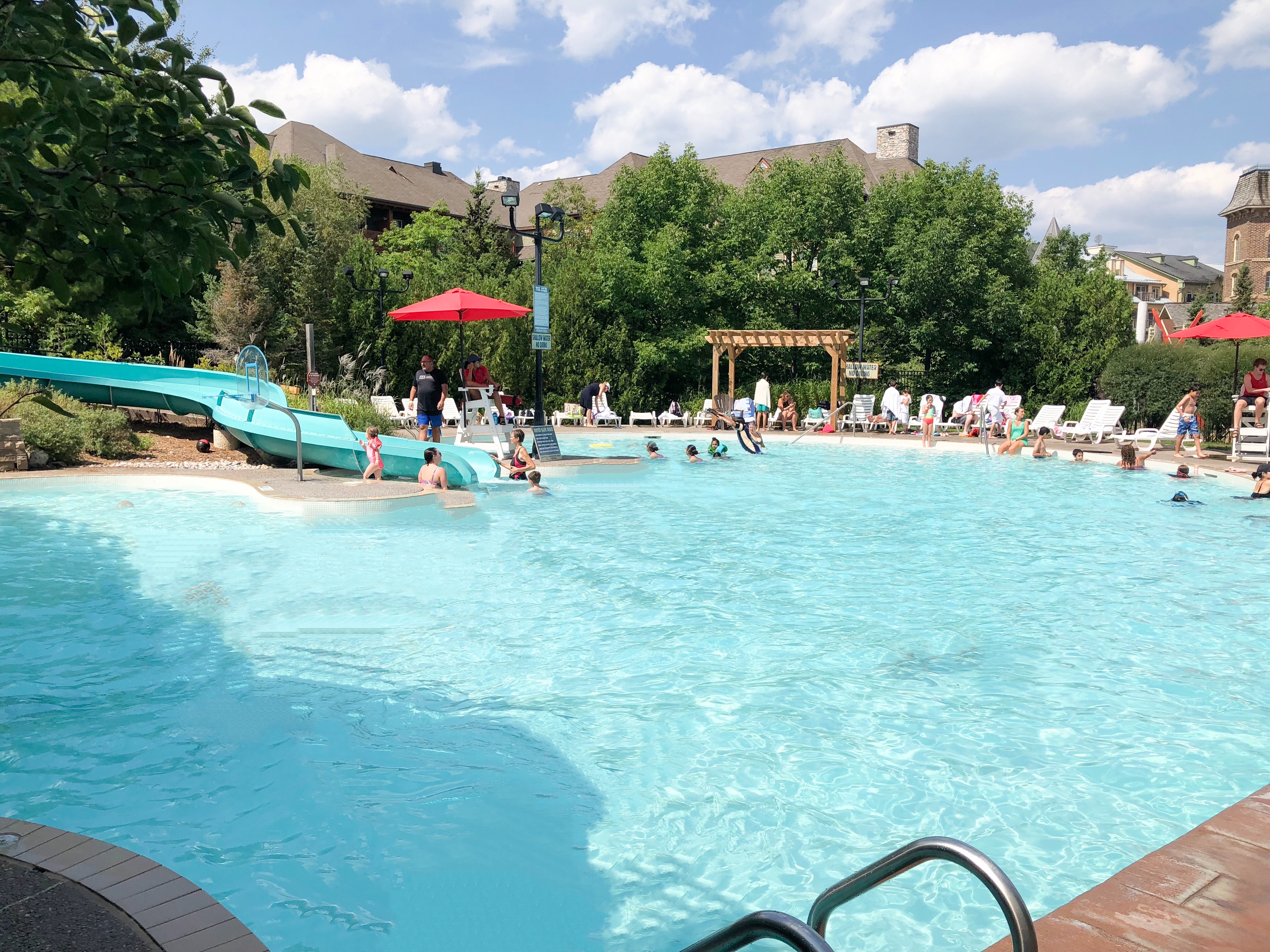 To make things cost effective, Blue Mountain does offer an Active Pack for overnight guests, which saves you 25% on all Base Camp Attractions which are all the ones we did above. It's definitely worth it.
For more information on Blue Mountain such as pricing, lodging, and other activities they have to offer, visit their website here
Disclaimer: Thanks to Blue Mountain Resort for partnering with me on the this post.