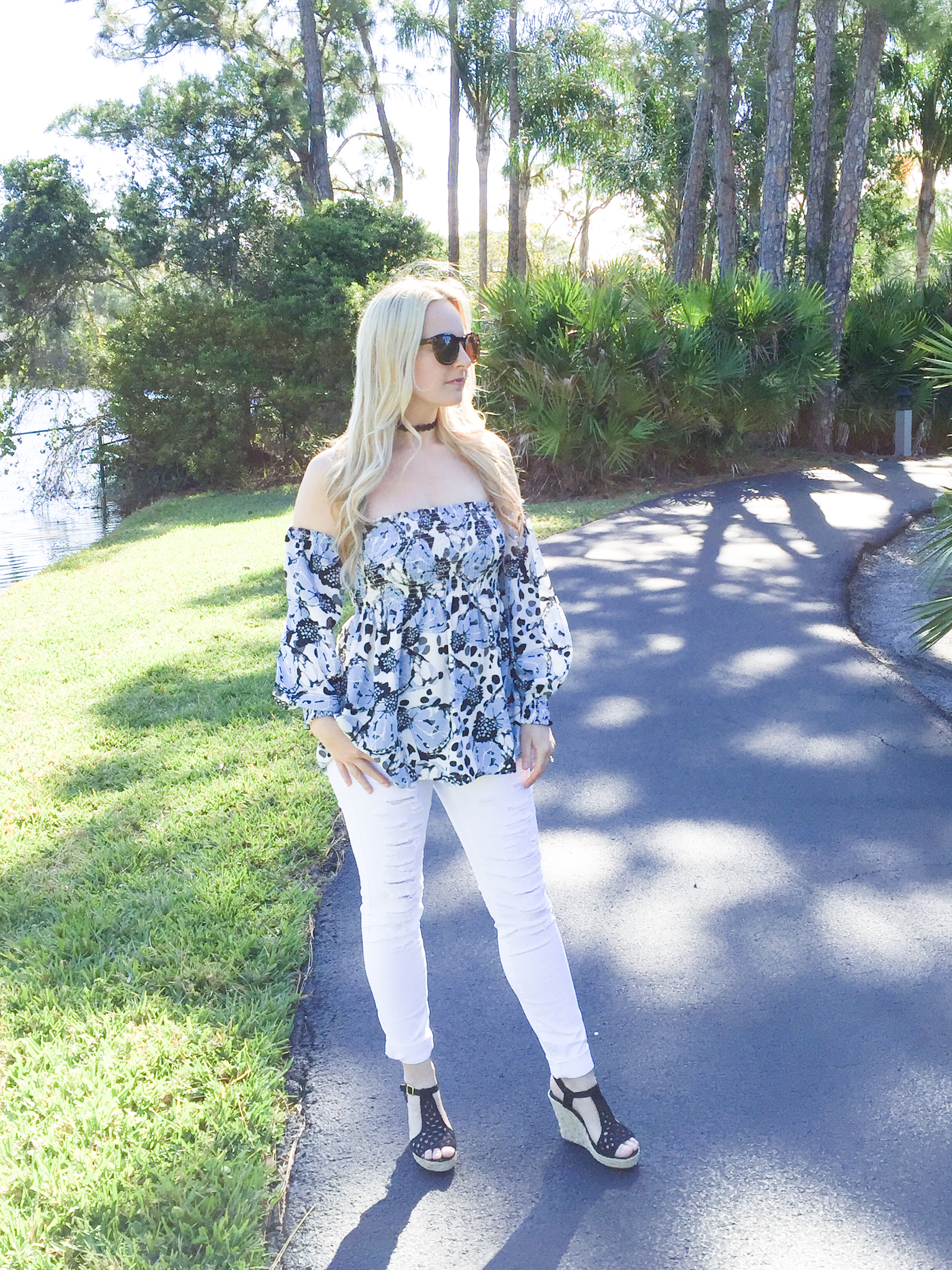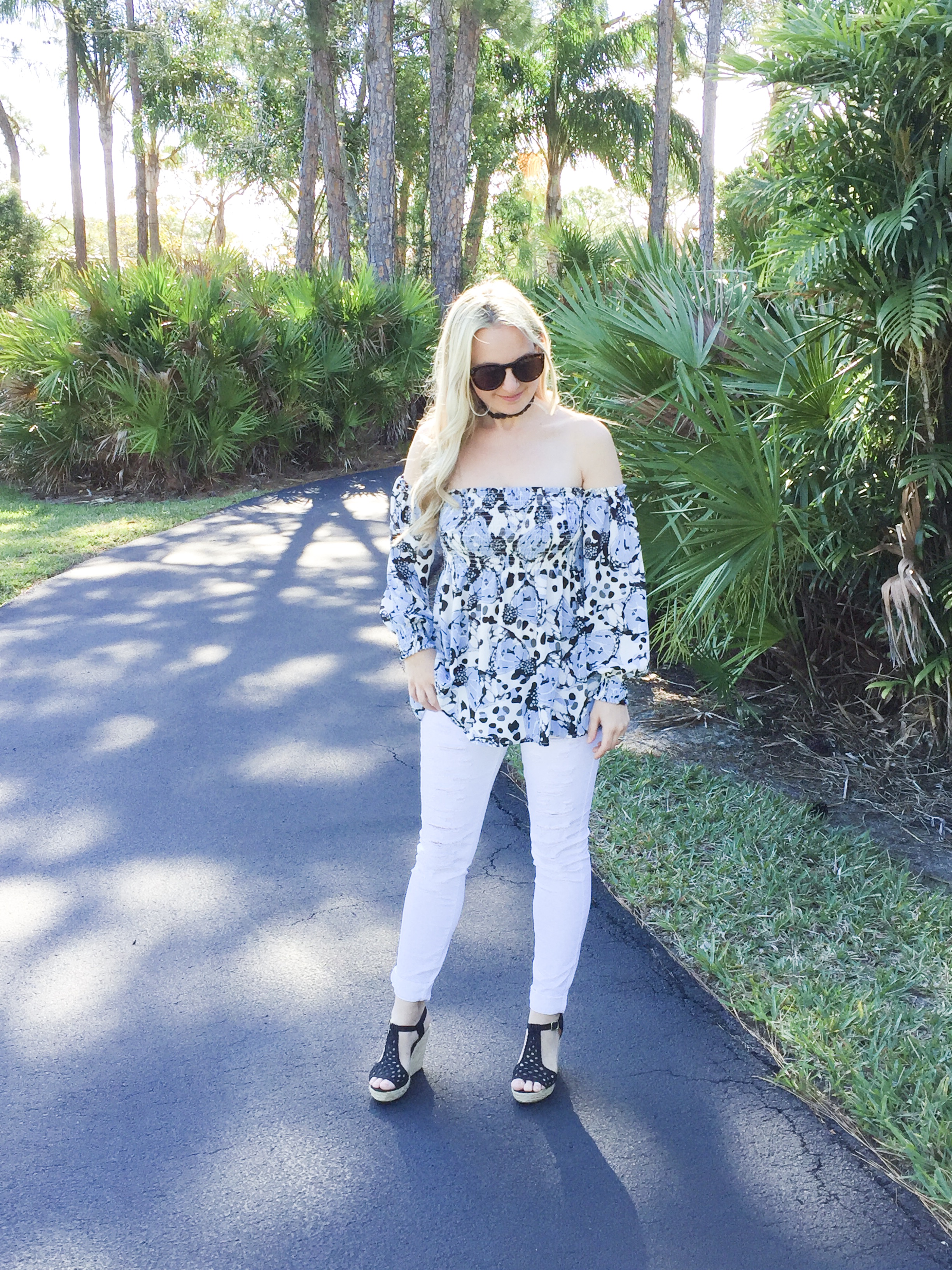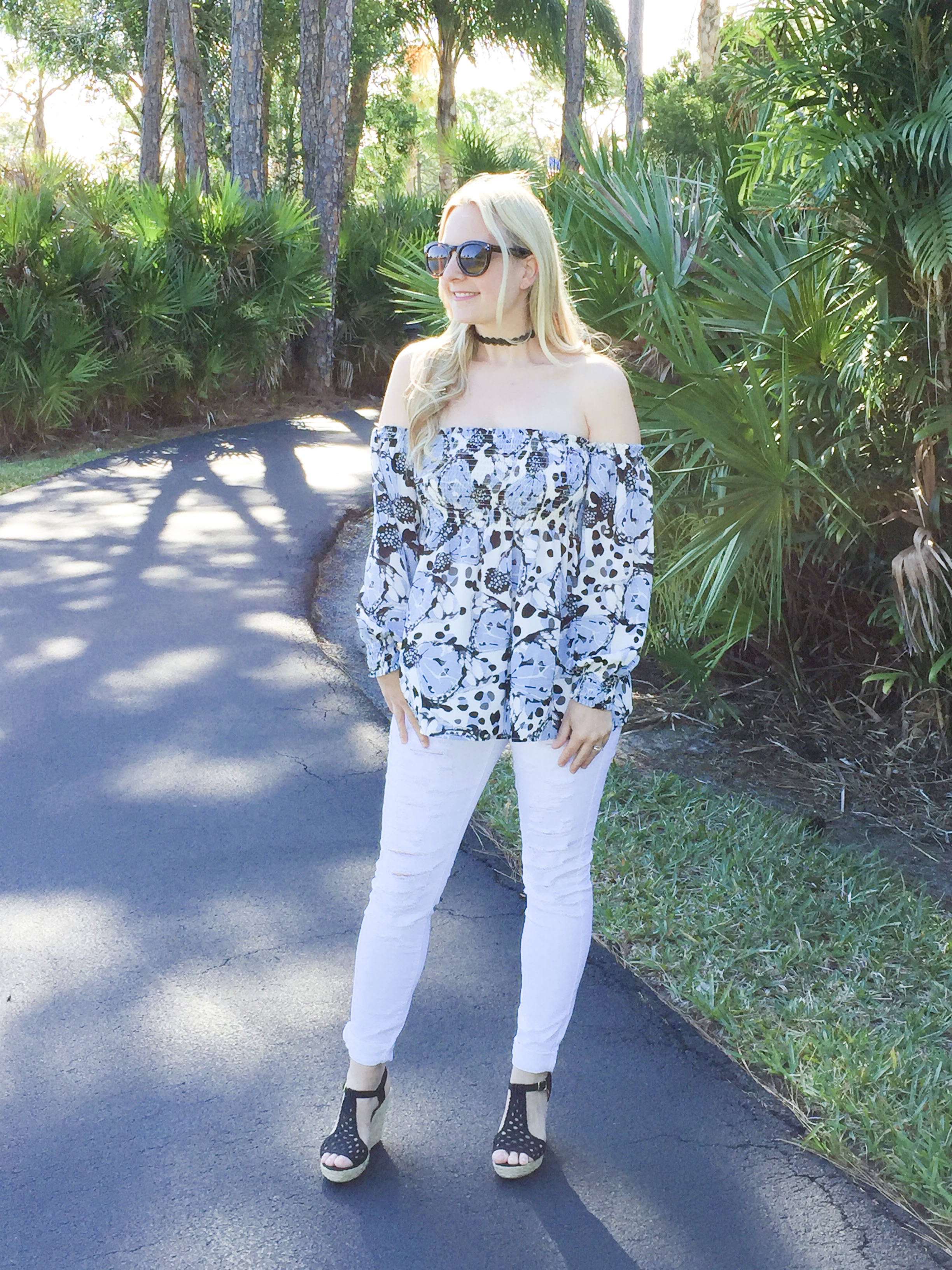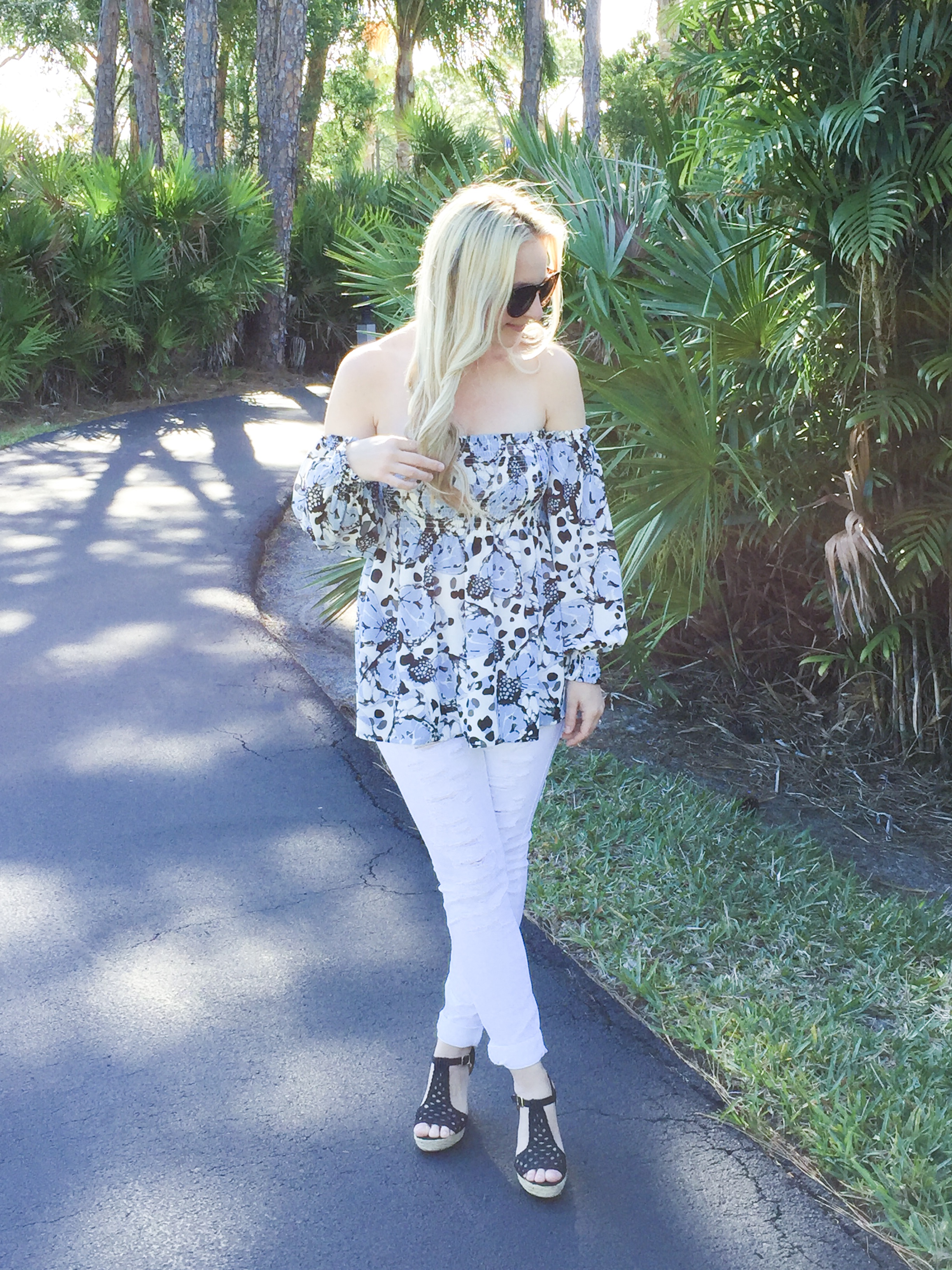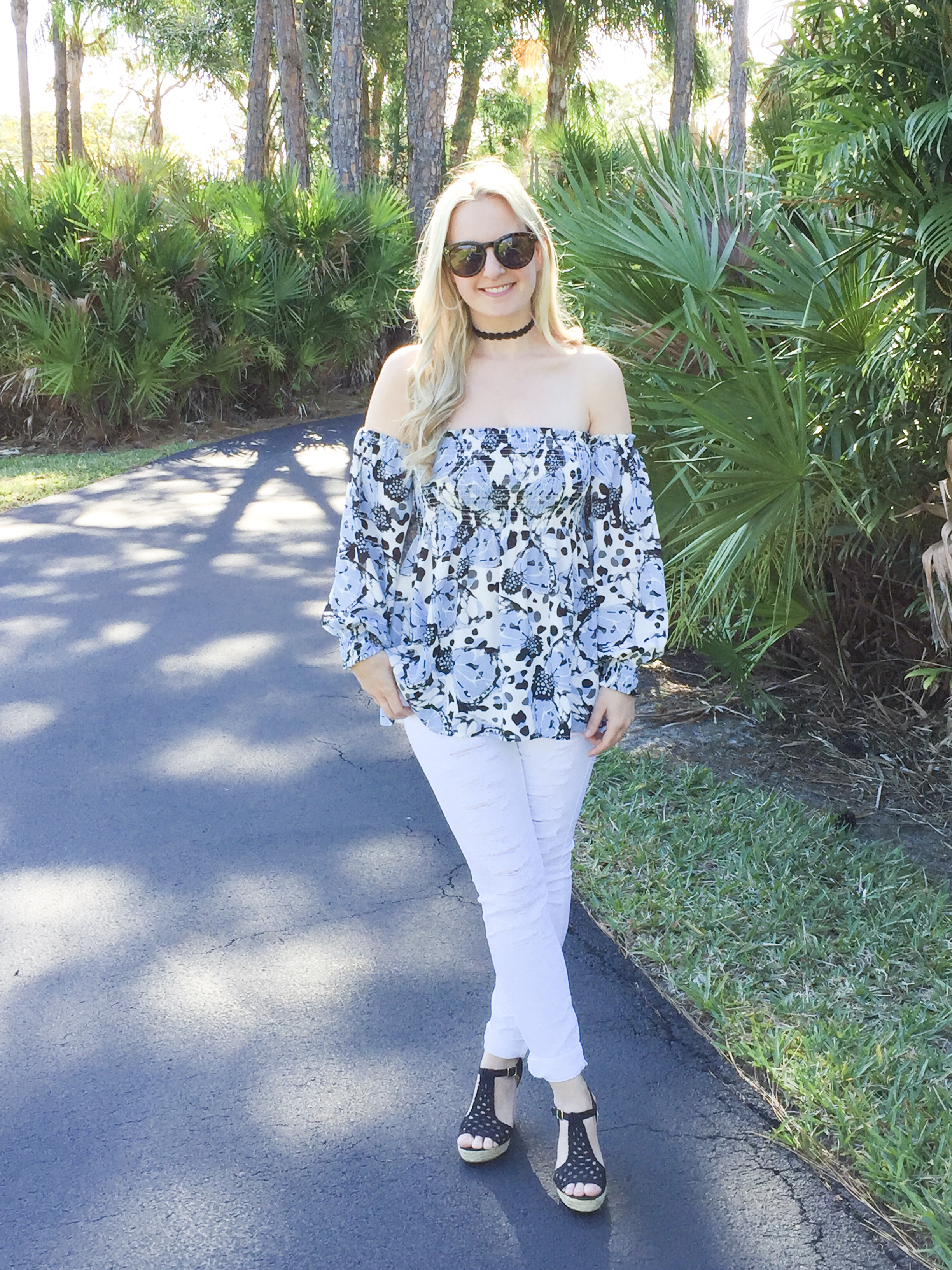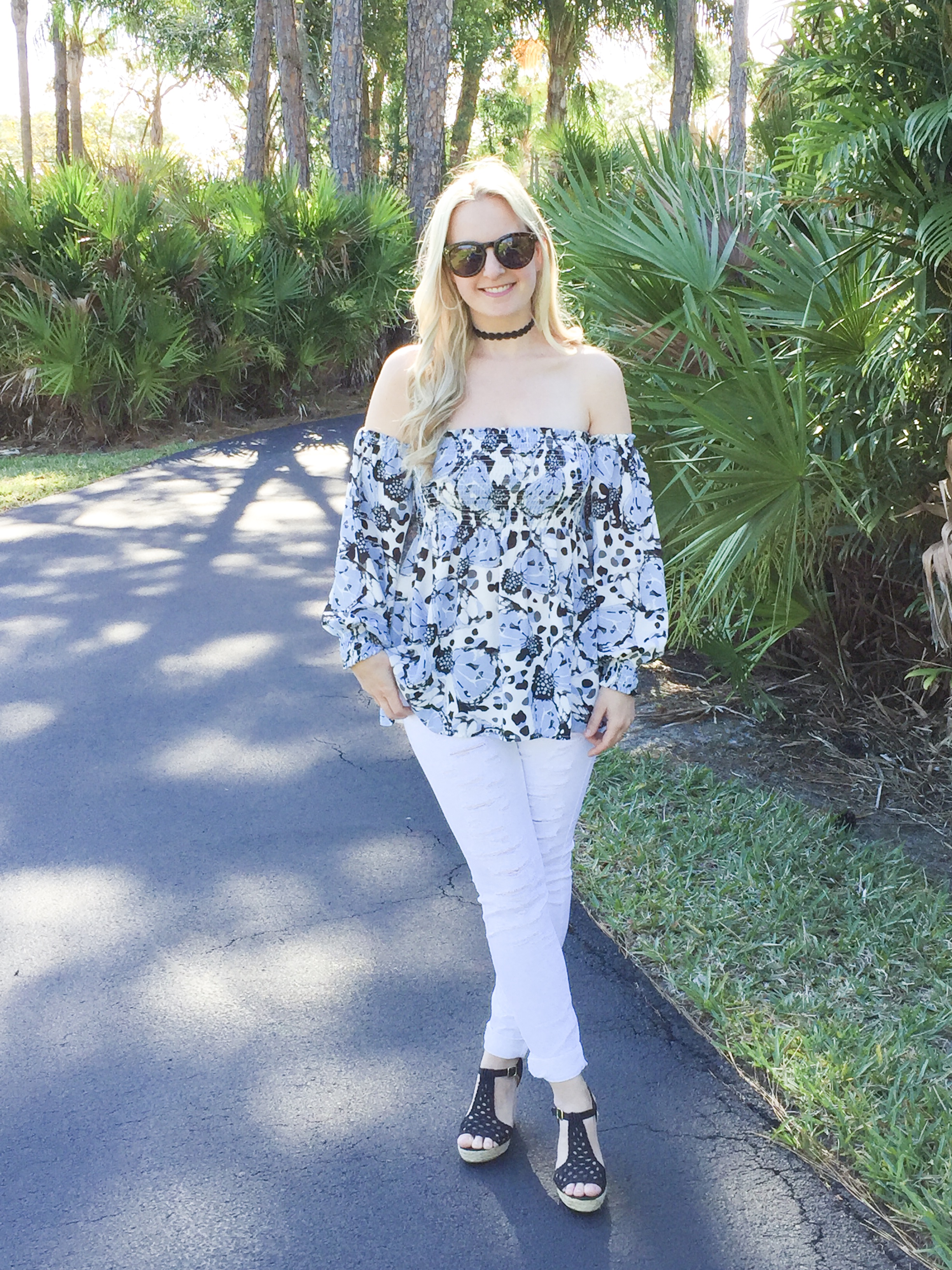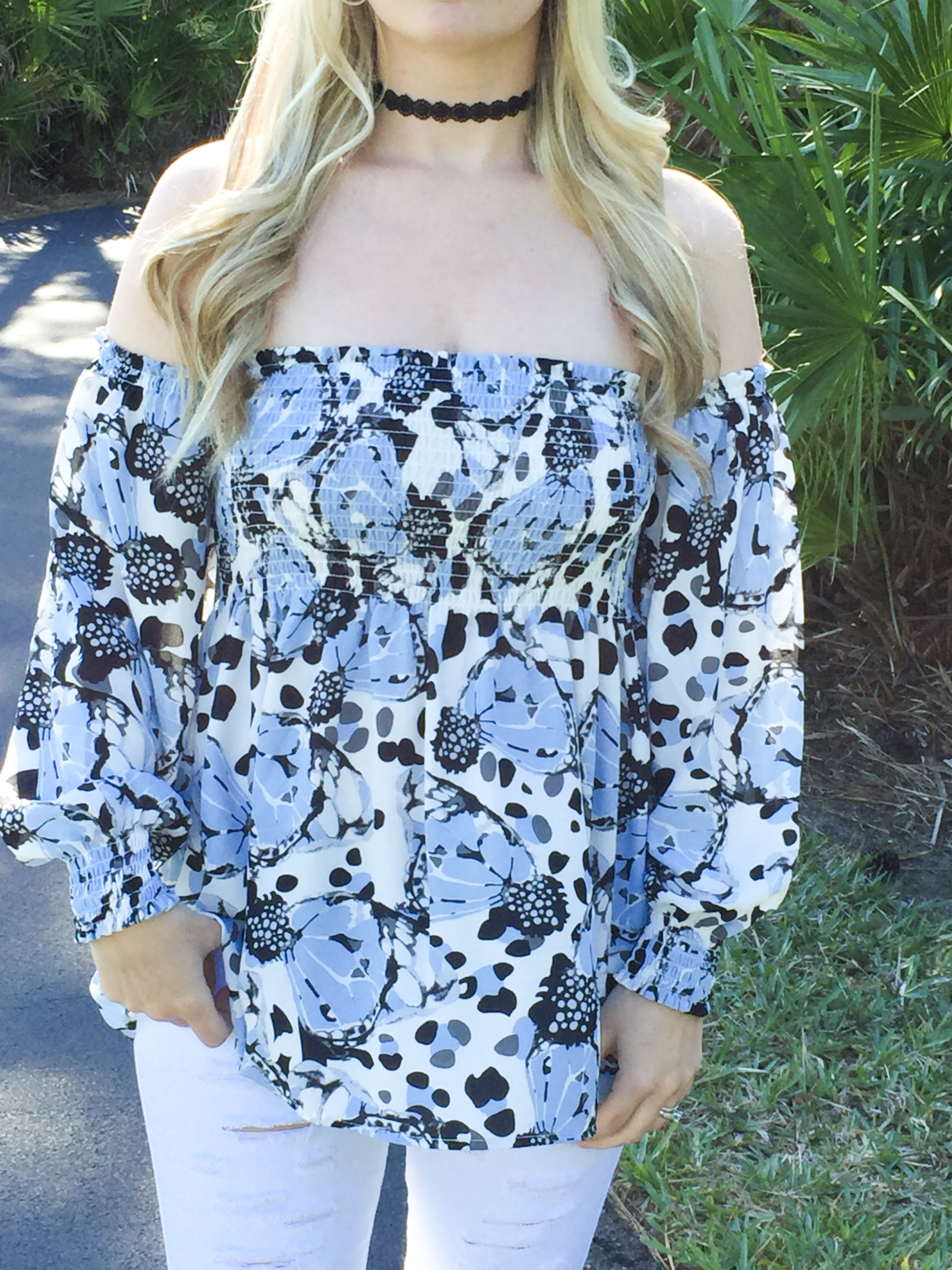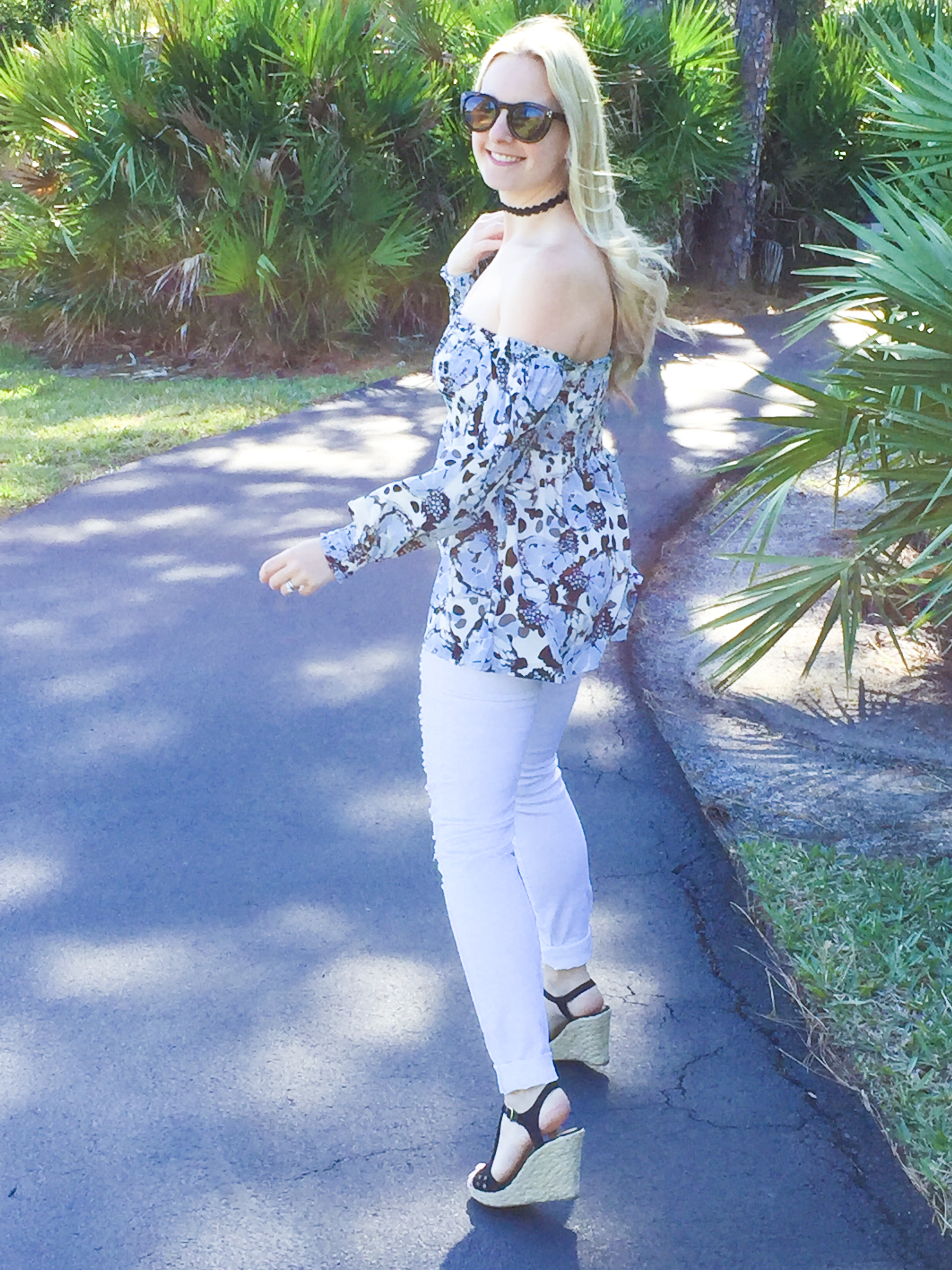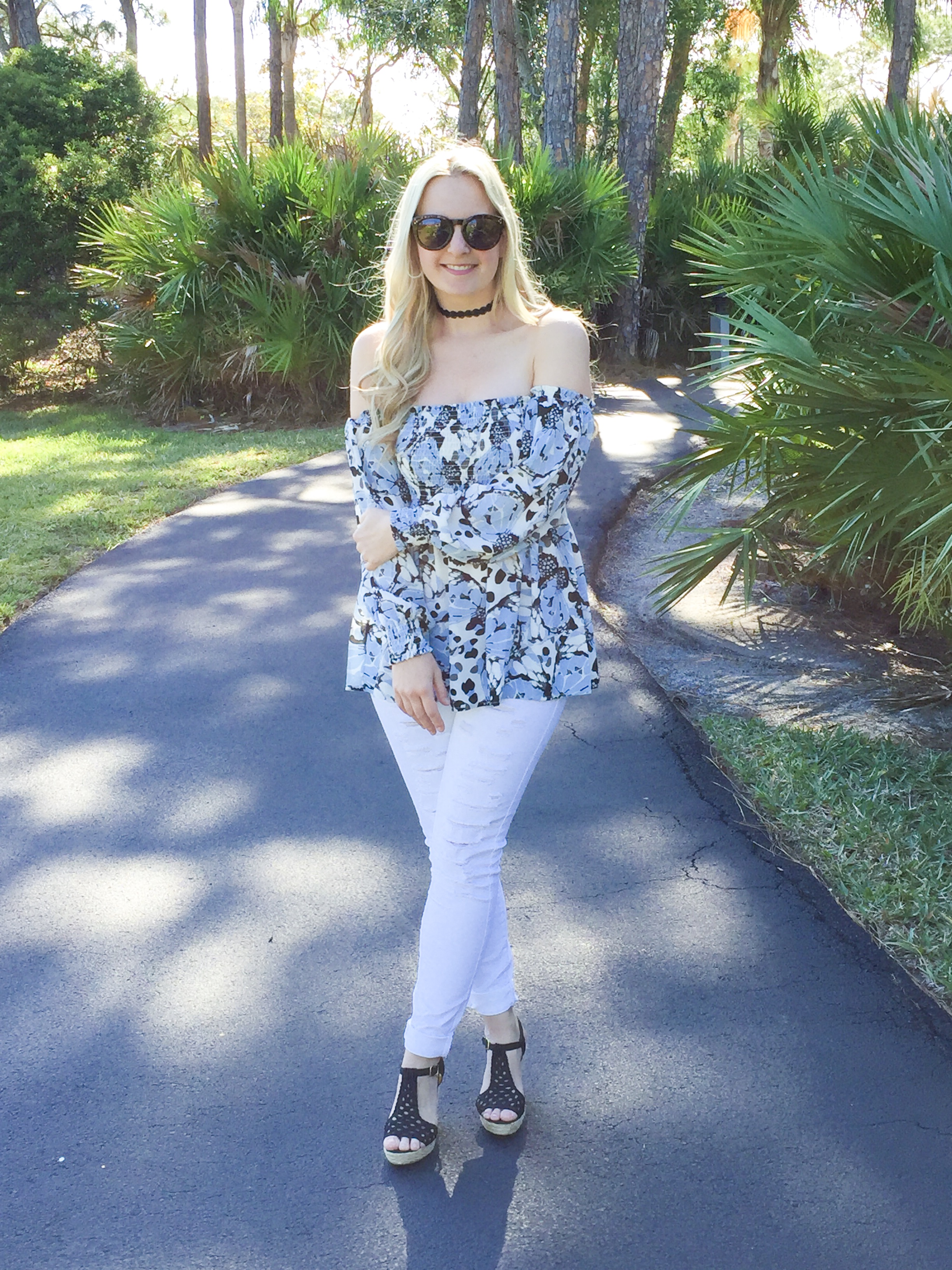 Top- Charming Charlie (similar)    White Jeans- Urban Planet    Shoes- Urban Planet (old)  Choker- Aldo Accessories   Sunglasses- Loft
I picked up this top in Florida back in April at one of my favourite stores- Charming Charlie. Have you been in a Charming Charlie before? They sell everything from Jewelry, Accessories, and Clothing. You will not leave that store without something, well at least I can't. What I love about their stores is that they colour coordinate everything, so it's easy to shop. If you're looking for a white necklace, you just head over to their white section, and you'll find all the jewelry, accessories, and apparel in that colour.
I love the light blue colour in this off the shoulder top. I knew it would be perfect paired with white jeans this Spring, and Summer. The top is 100% polyester, so it feels very light on. I love that I found another piece that has the stretch smocking around the bustline. It makes me feel so much more secure. It just gives you that nice tight hold, so you're not pulling it up, and fixing it all the time.
Since this top was off the shoulder, I thought it would be cute to add a choker. I found this one at Aldo Accessories. It has this beautiful crochet pattern on it, and it looks so pretty on.
Hope you're all having a great week! So happy tomorrow is Friday! Canada's Wonderland invited us to check out their new rides, so we are pretty excited to take the kids tomorrow.