Last weekend, we headed to Reptilia located in Vaughan, Ontario. This fully indoor reptile zoo that displays over 250 reptiles is the largest in Canada. This place has so much to offer. The zoo is 25,000 square feet, filled with large exhibits showcasing hundreds of different reptiles, and amphibians. They have free live theatre shows, reptile feedings, zoo tours, and even a chance to pet some reptiles! We spent hours there, because there was so much to do. We also loved that your admission was valid for the whole day. So, we were able to spend time there in the morning, leave for lunch, and then head back to see some feedings in the afternoon.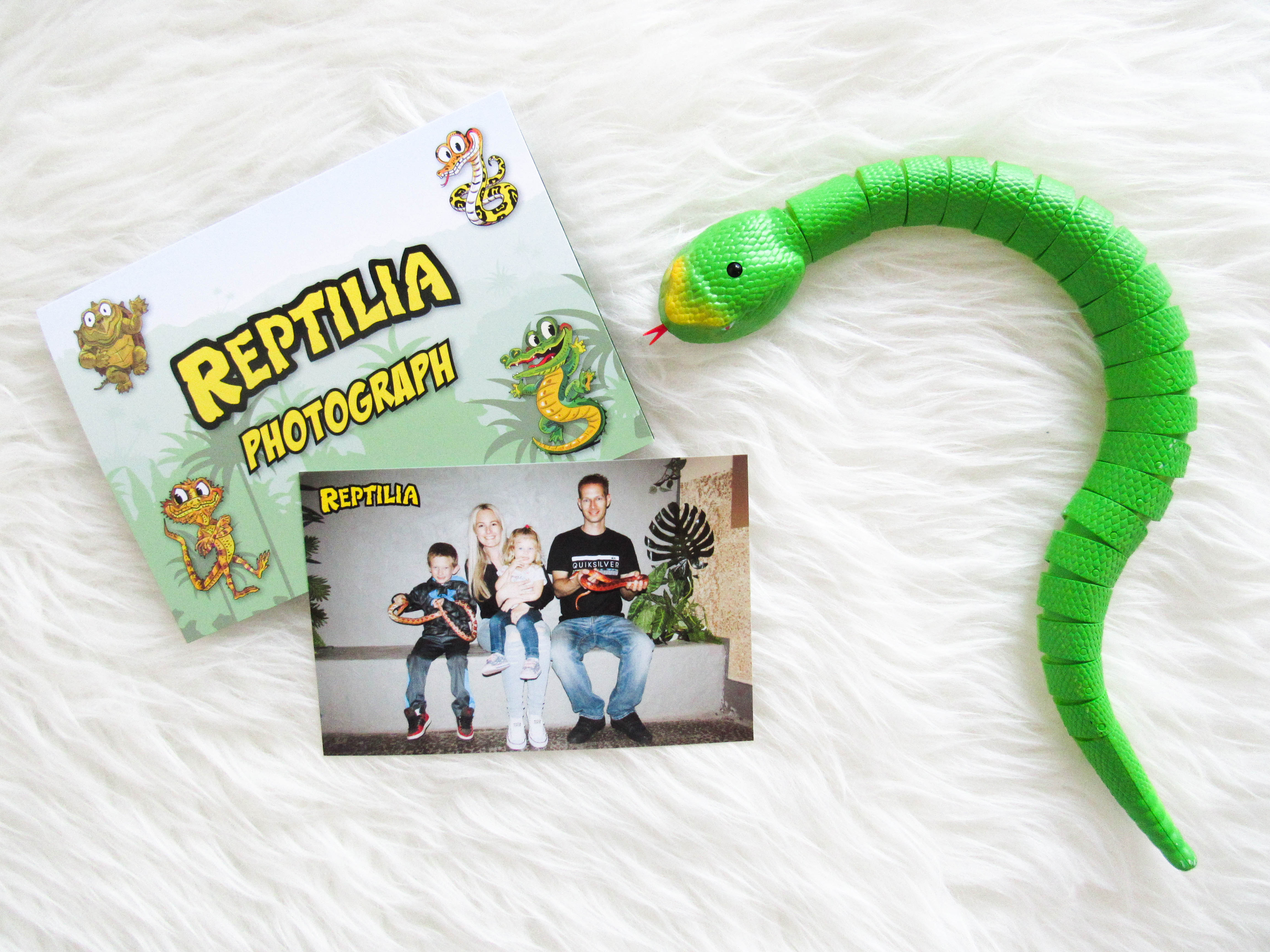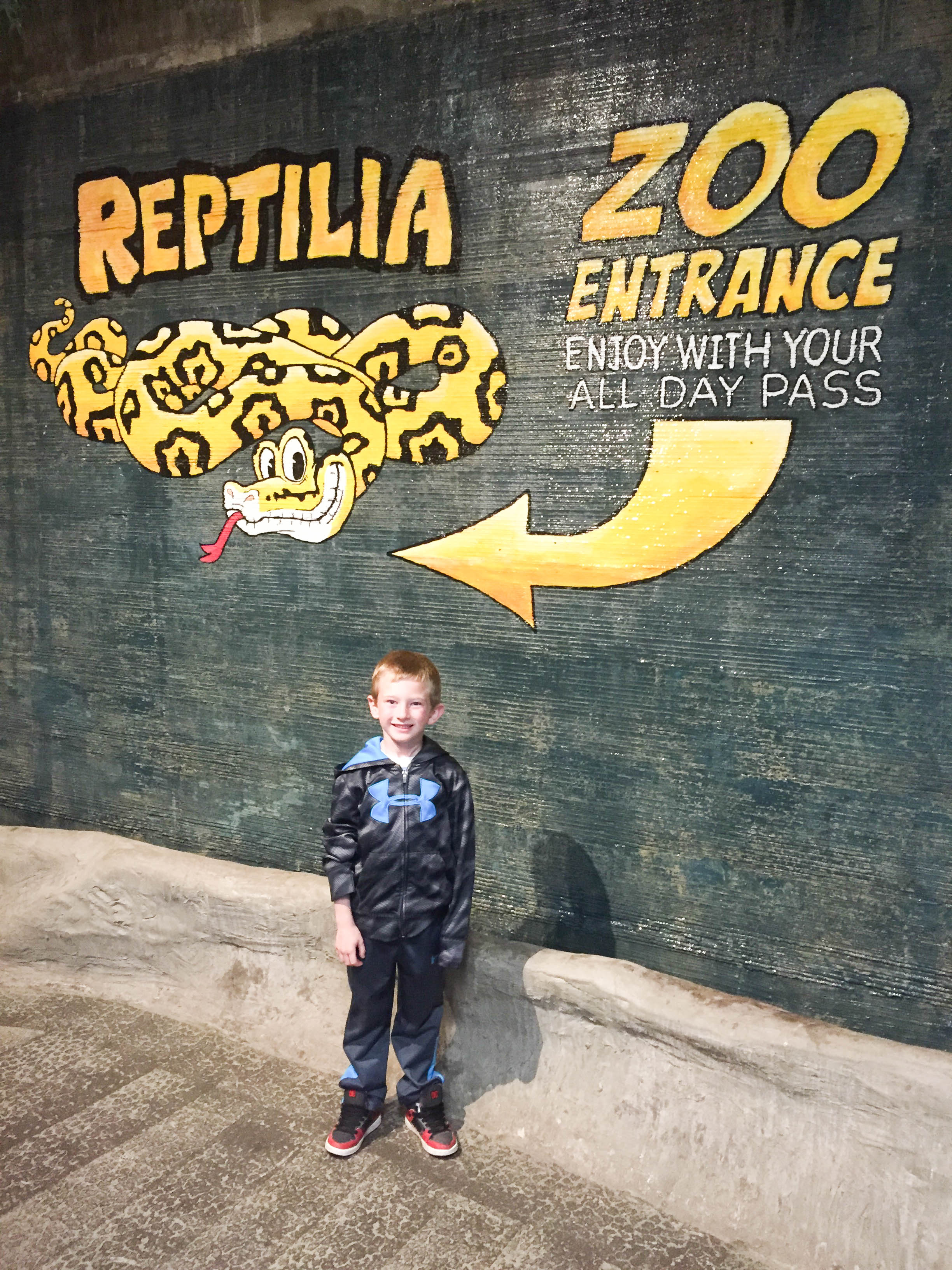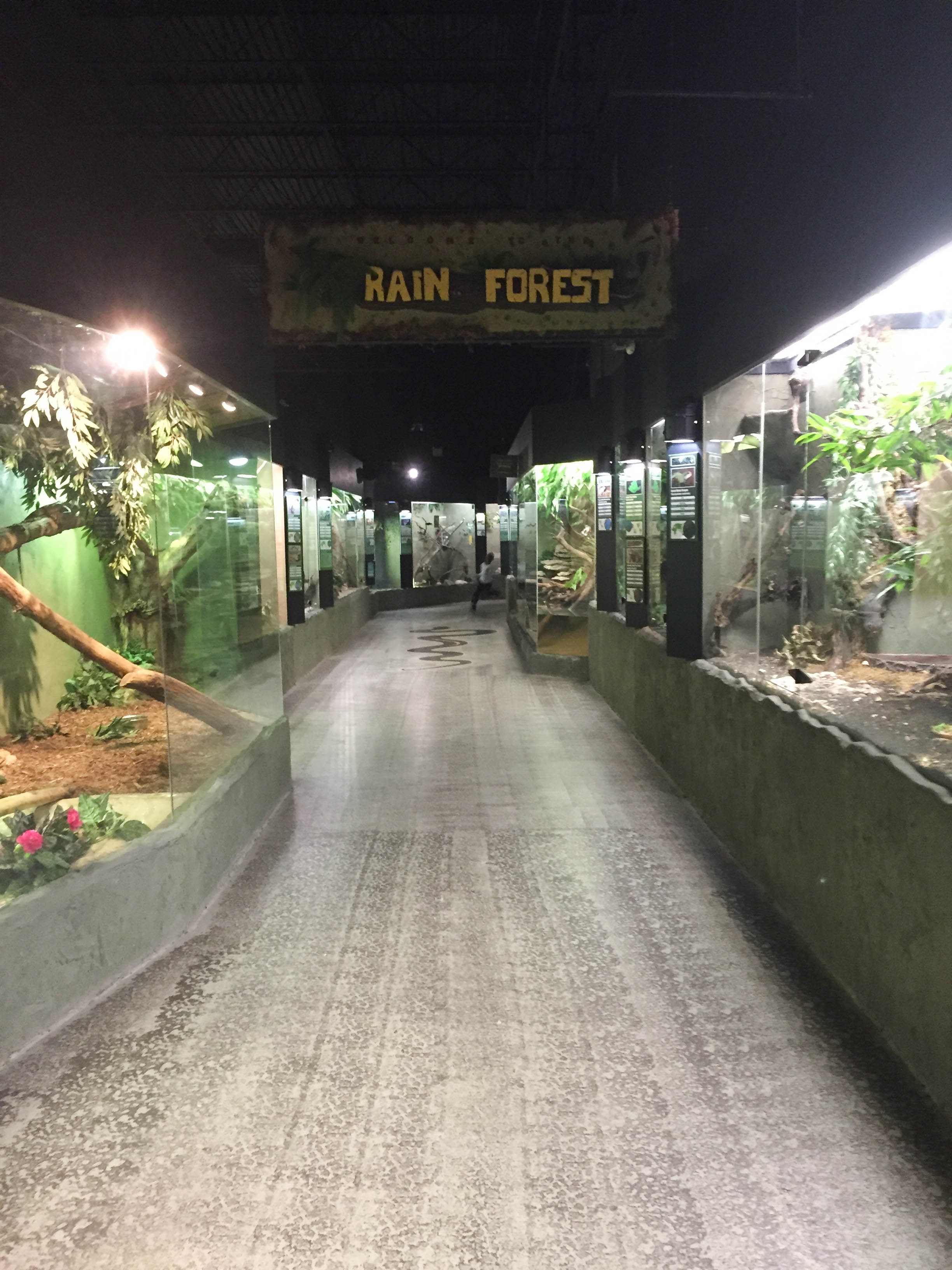 What we loved about the zoo is that all the reptiles and amphibians were so active. As we went from exhibit to exhibit, all the animals were crawling around so much. Up the glass, on trees, and branches. The kids were so entertained.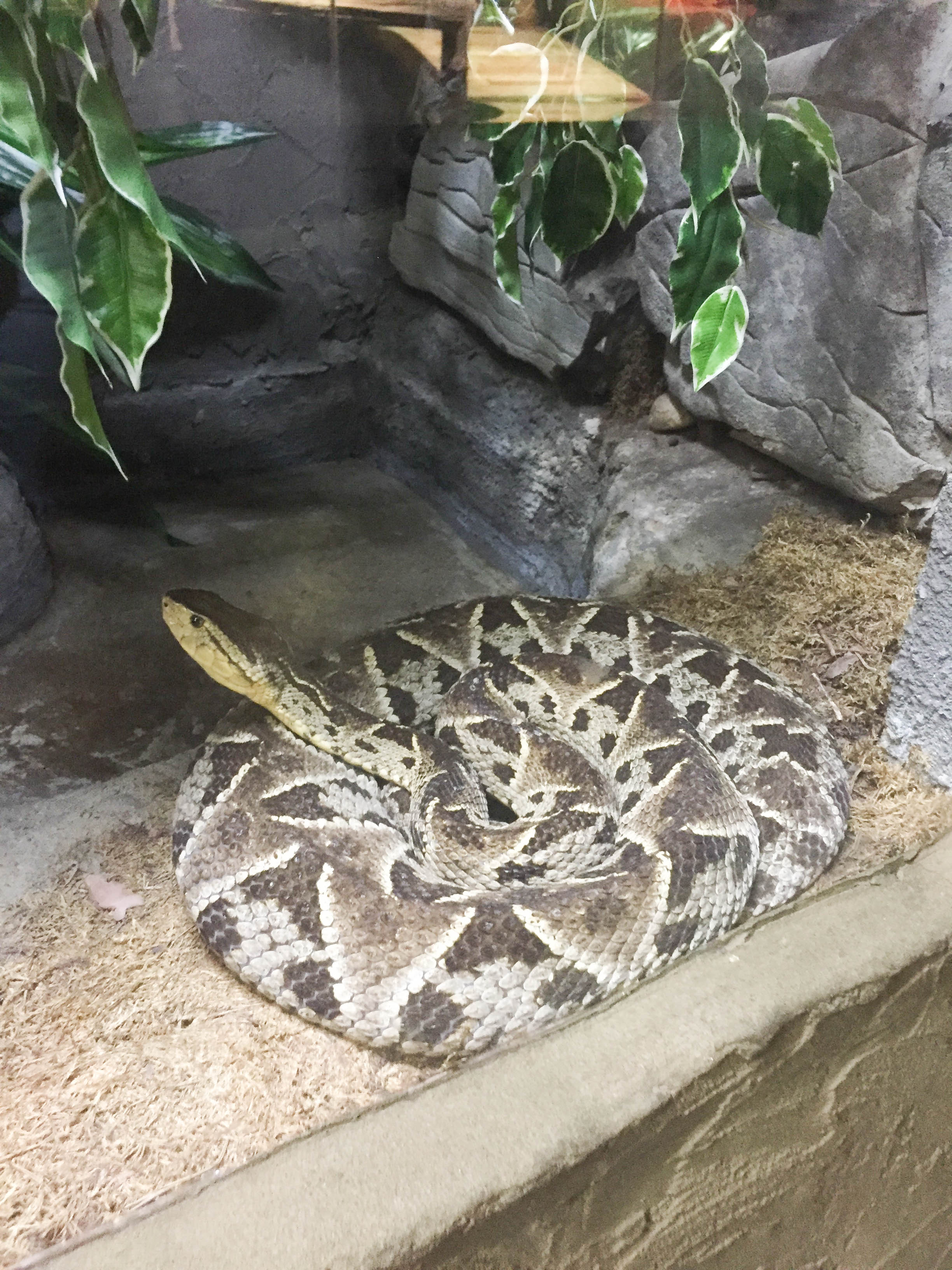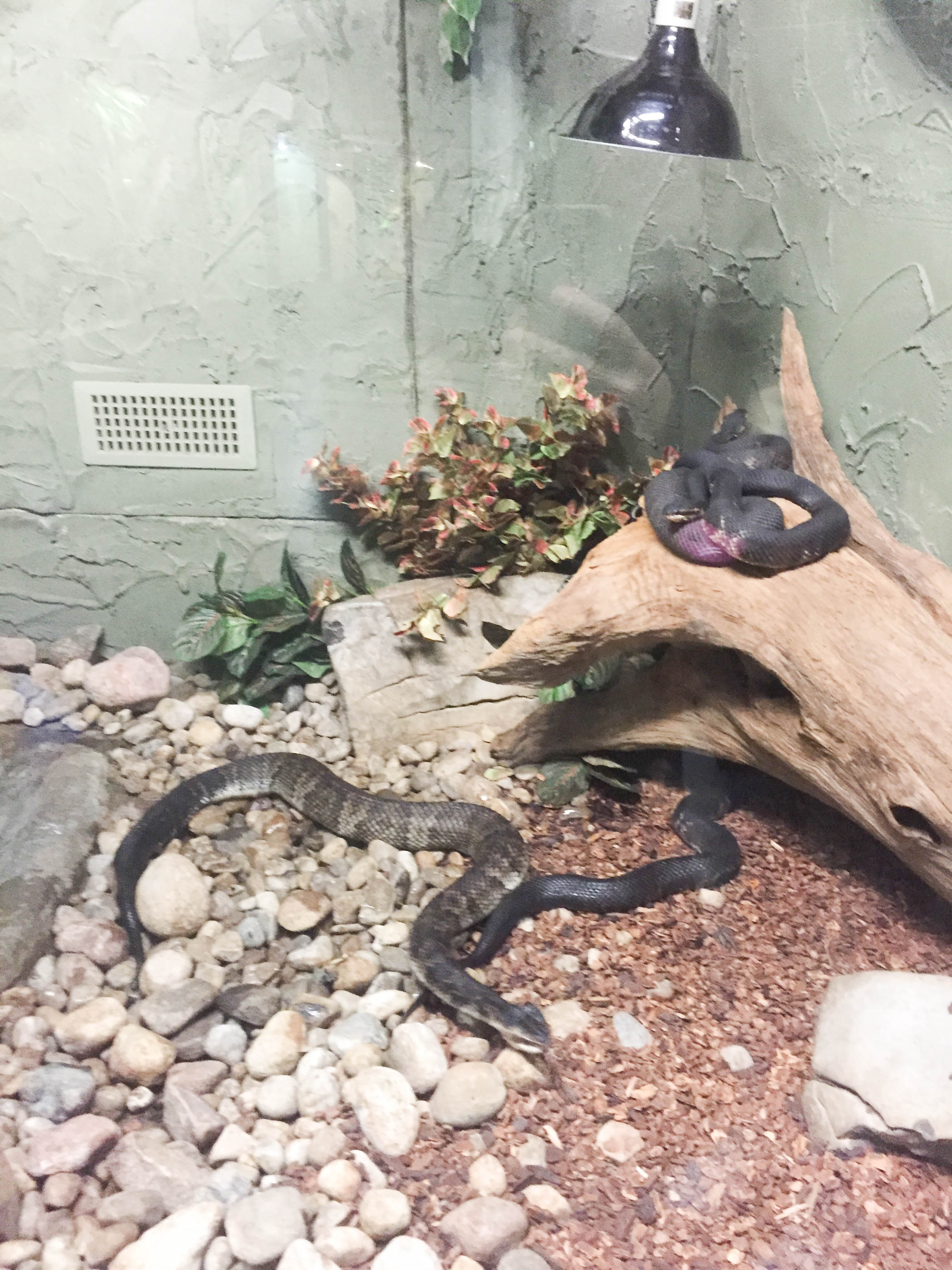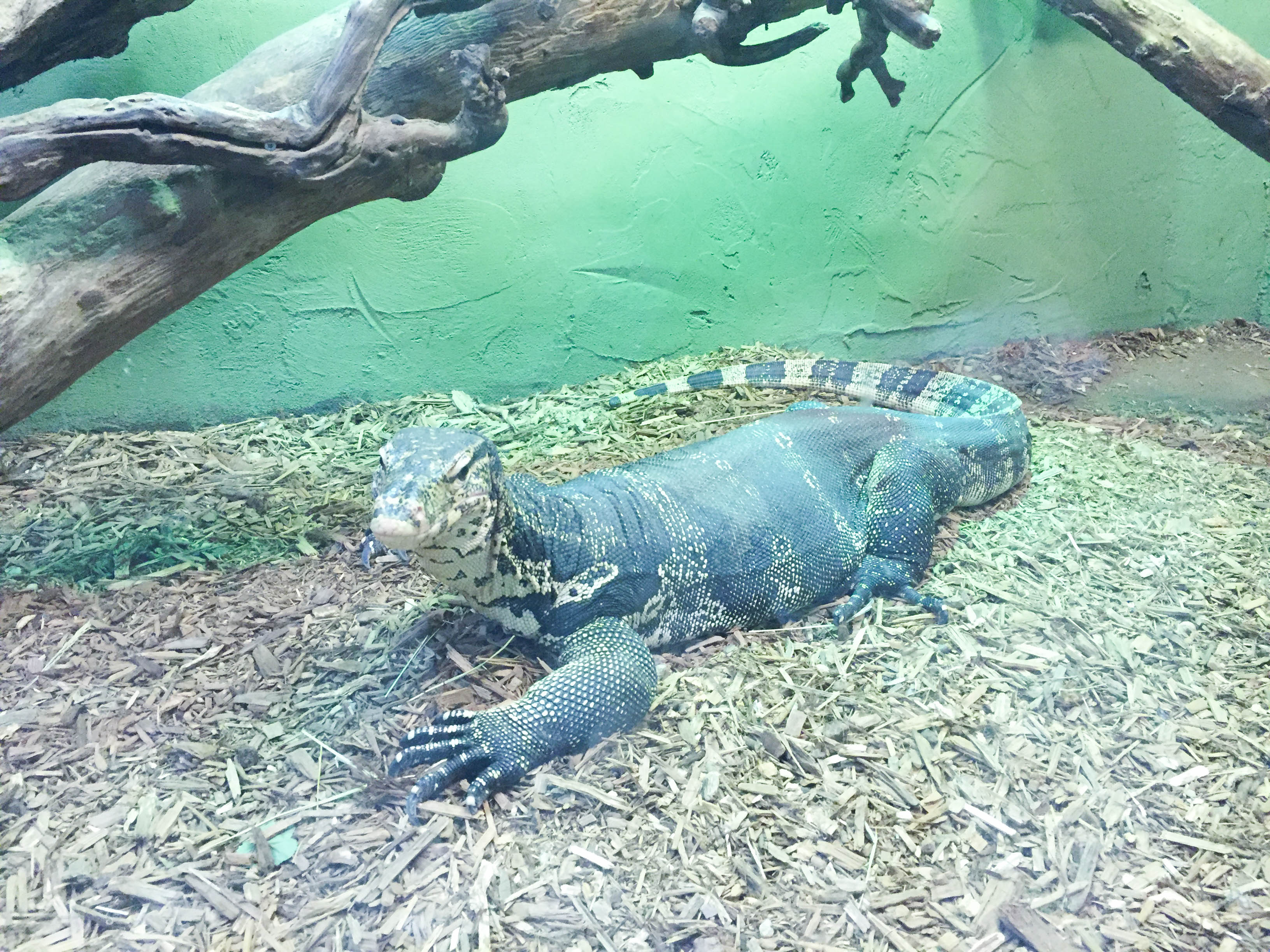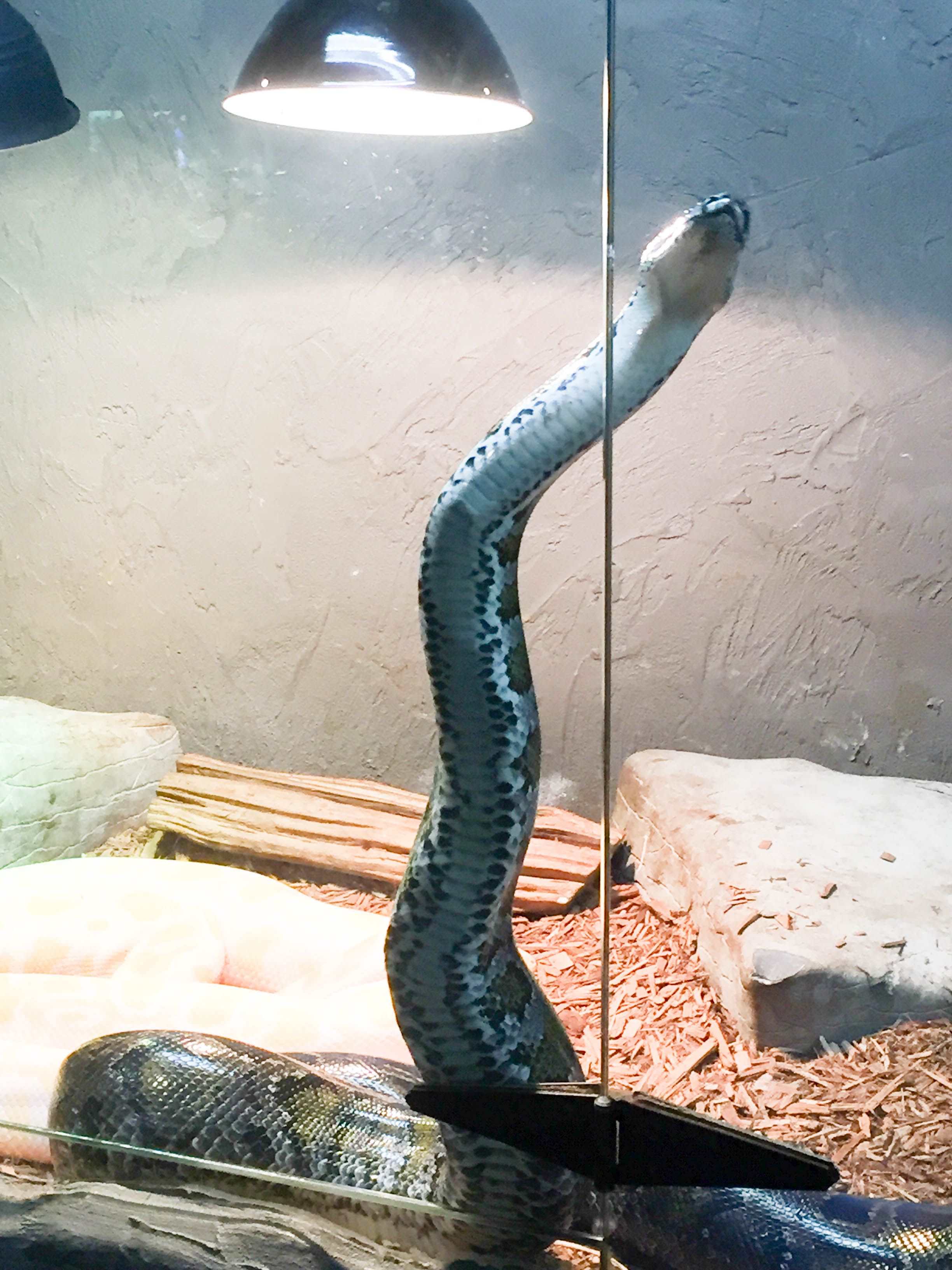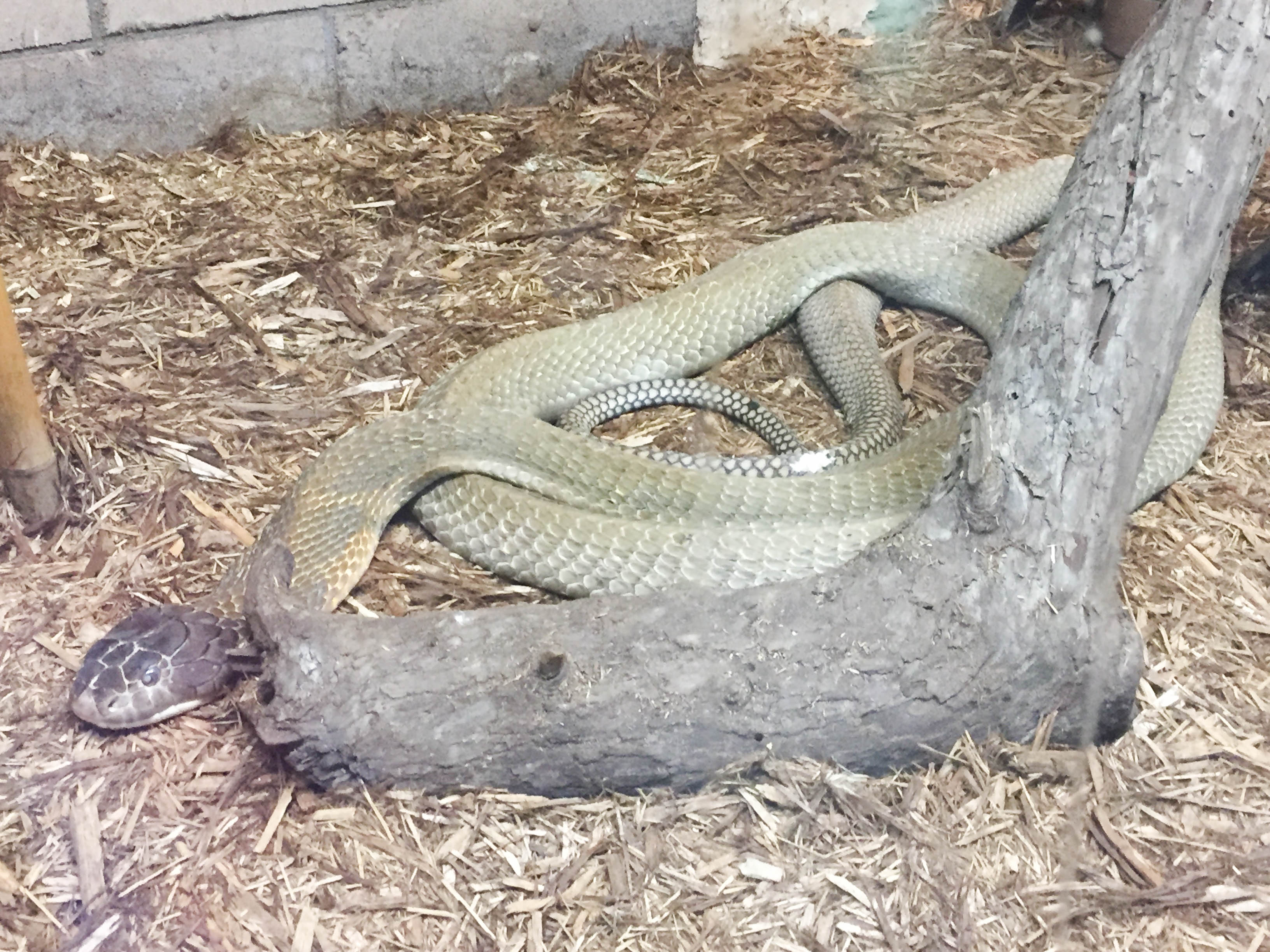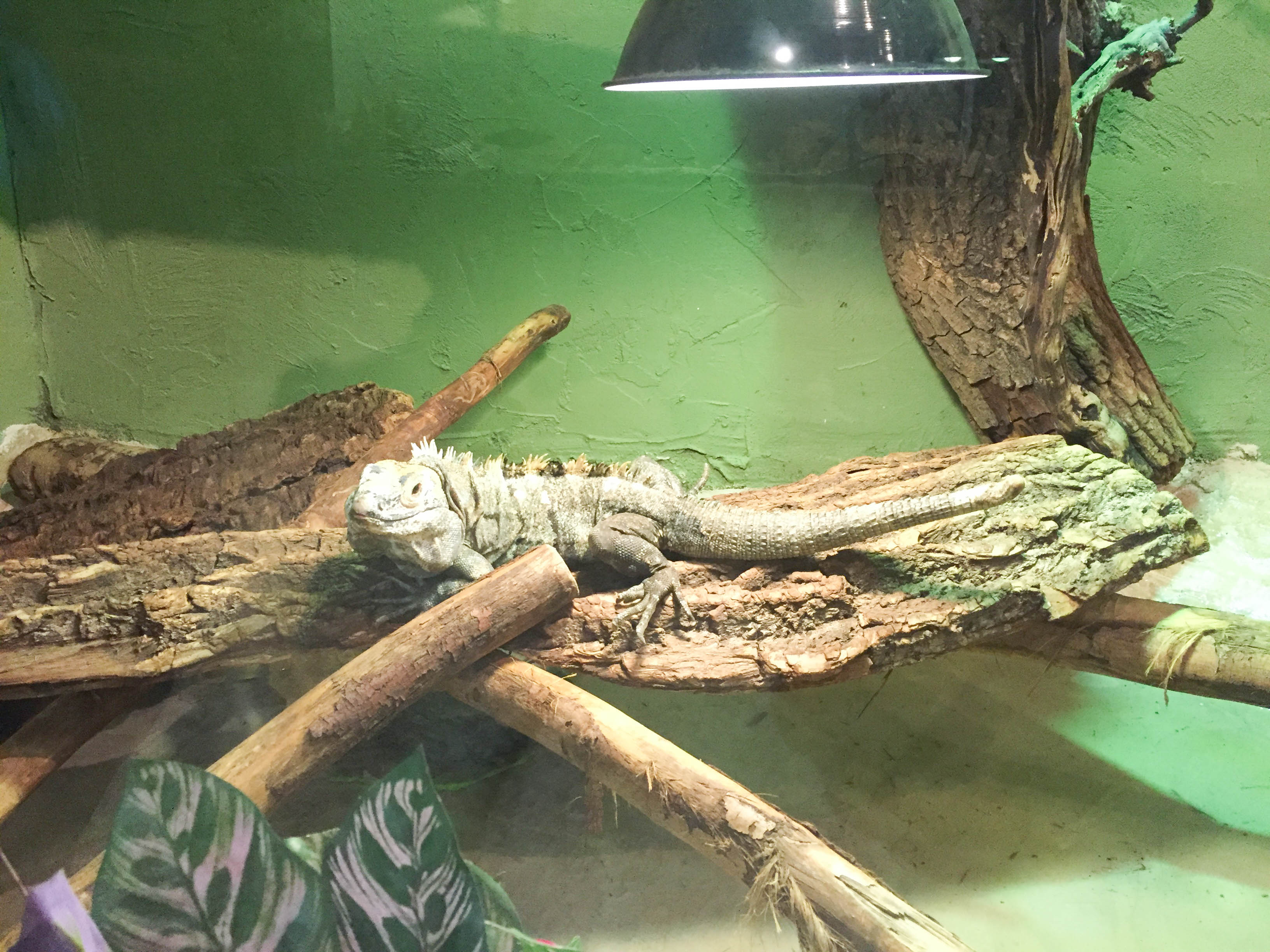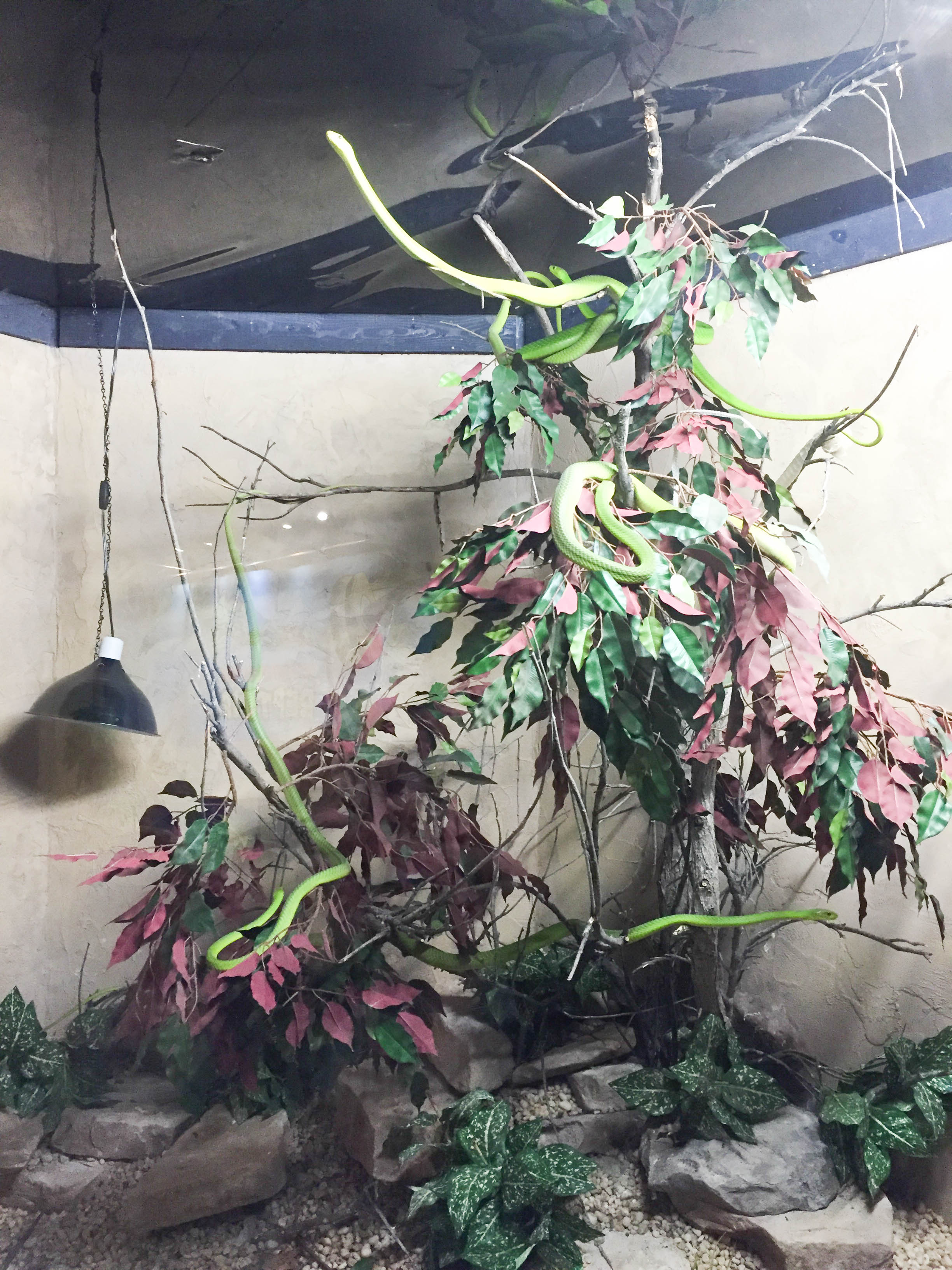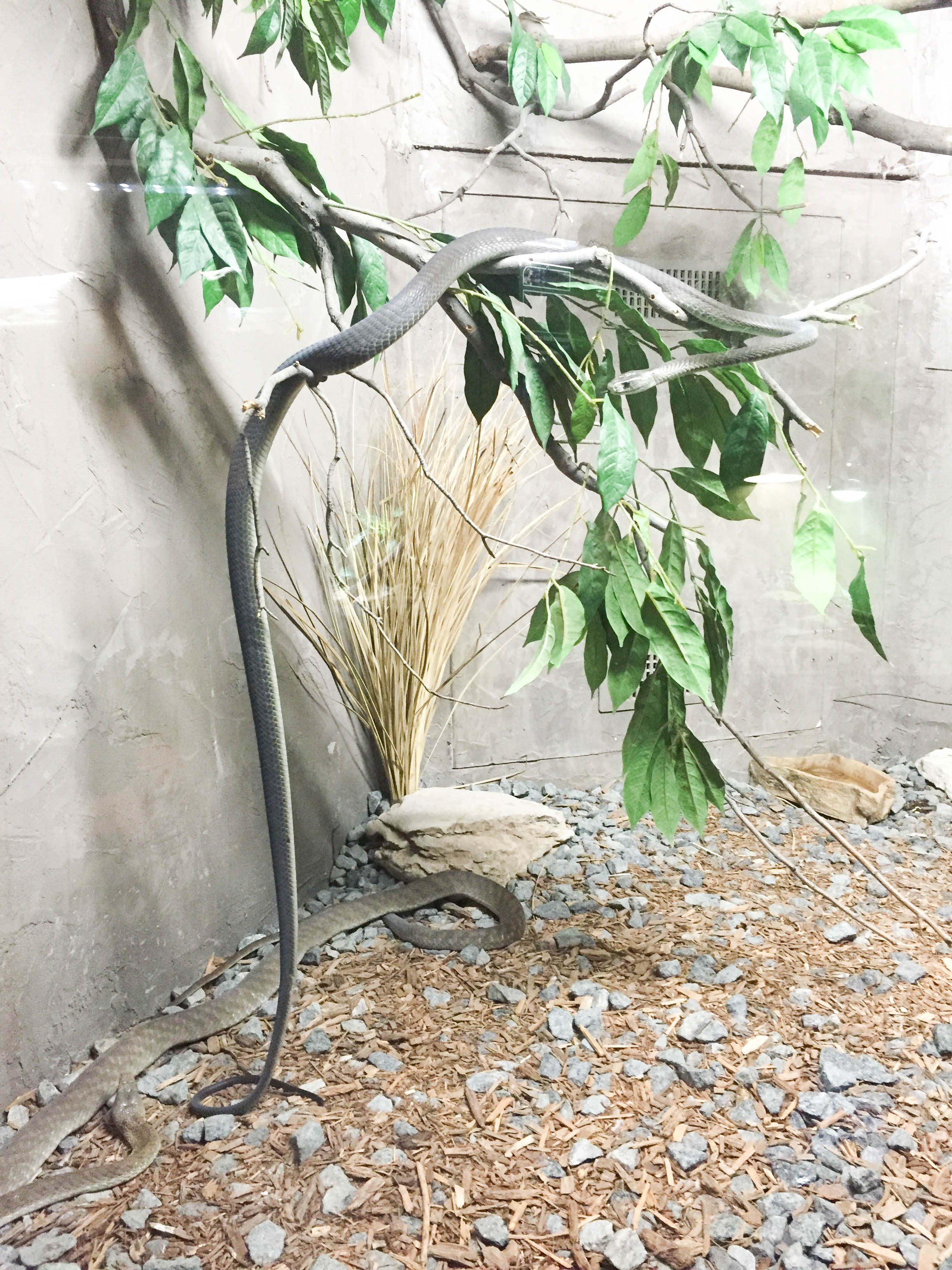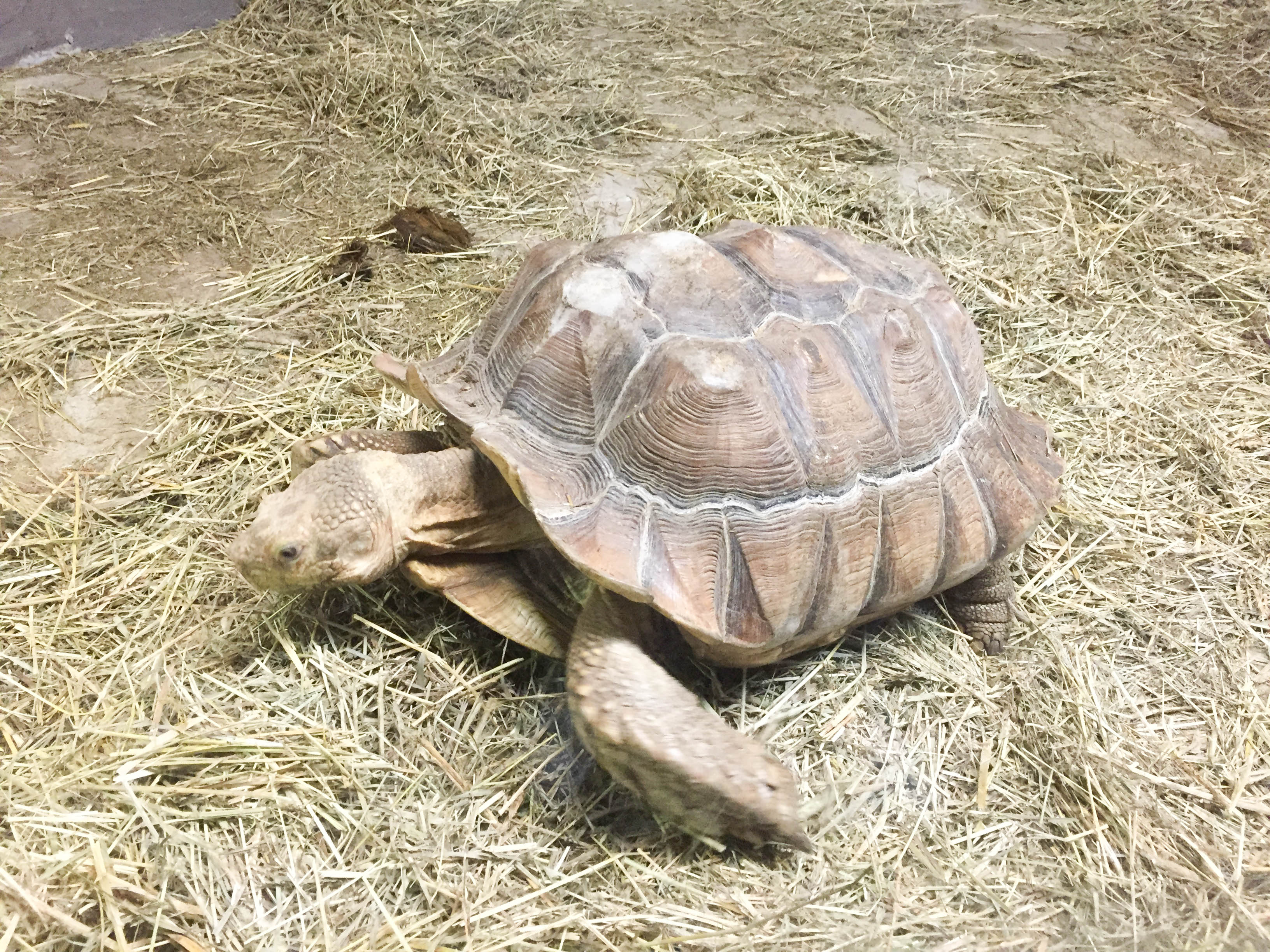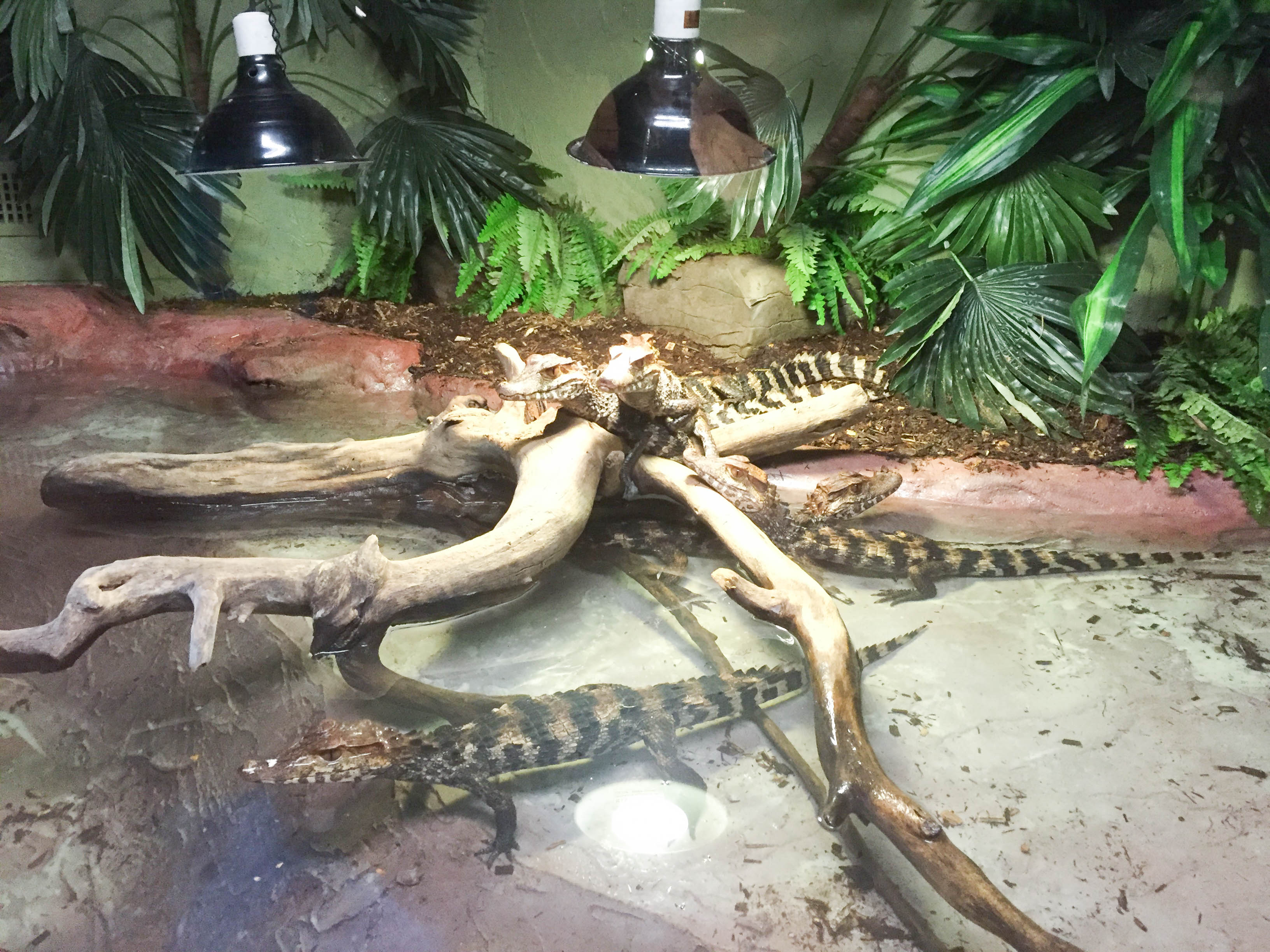 They have a cool nursery, and workroom area on display. It was pretty neat to observe them prepare food for the reptiles right in front of you. My son stood at the glass for 10 mins just watching them.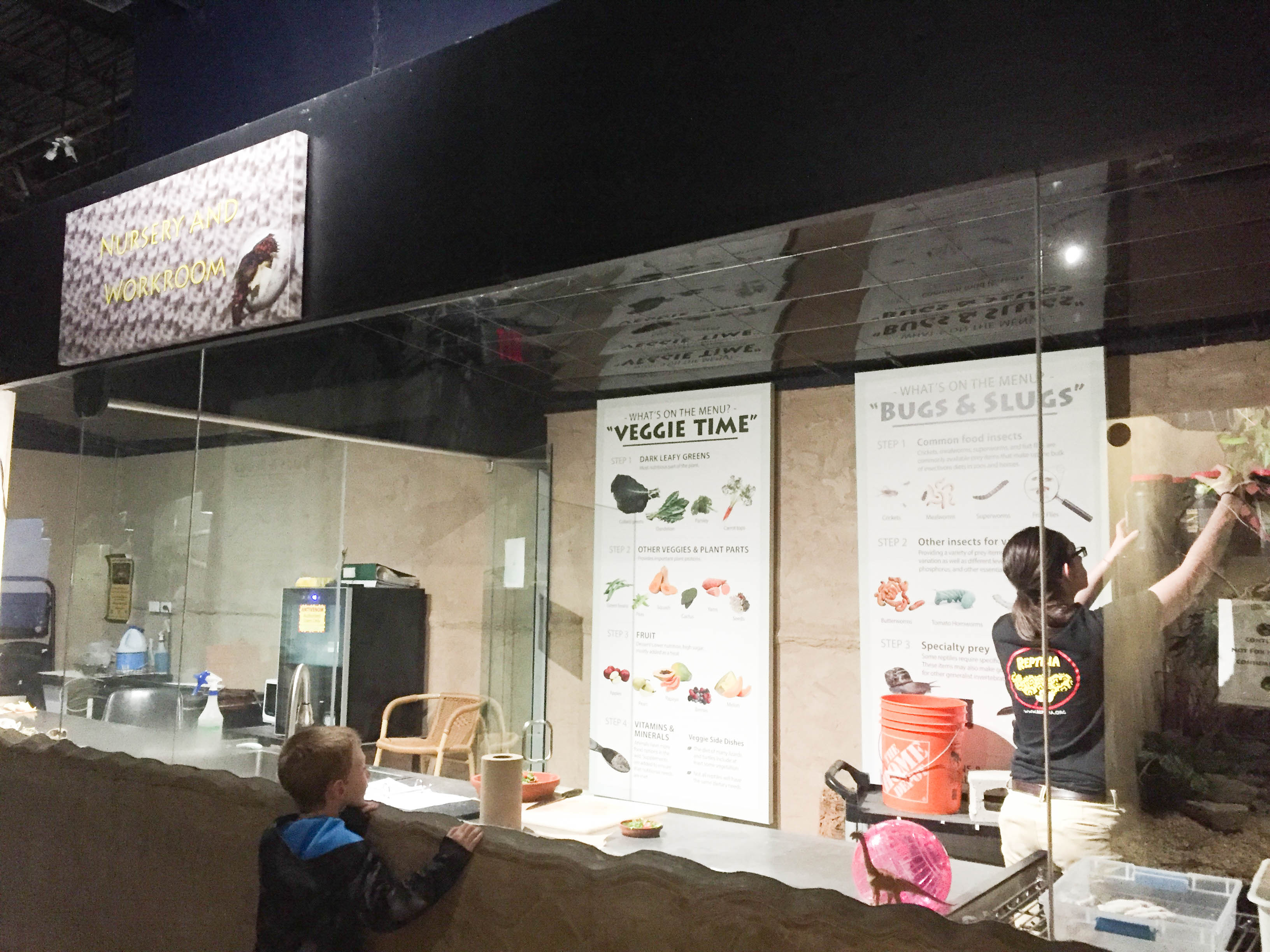 Throughout our visit, zoo keepers came around with animals to give everyone a closer look. They talked about the animal, and allowed everyone to pet it. My kids loved this part!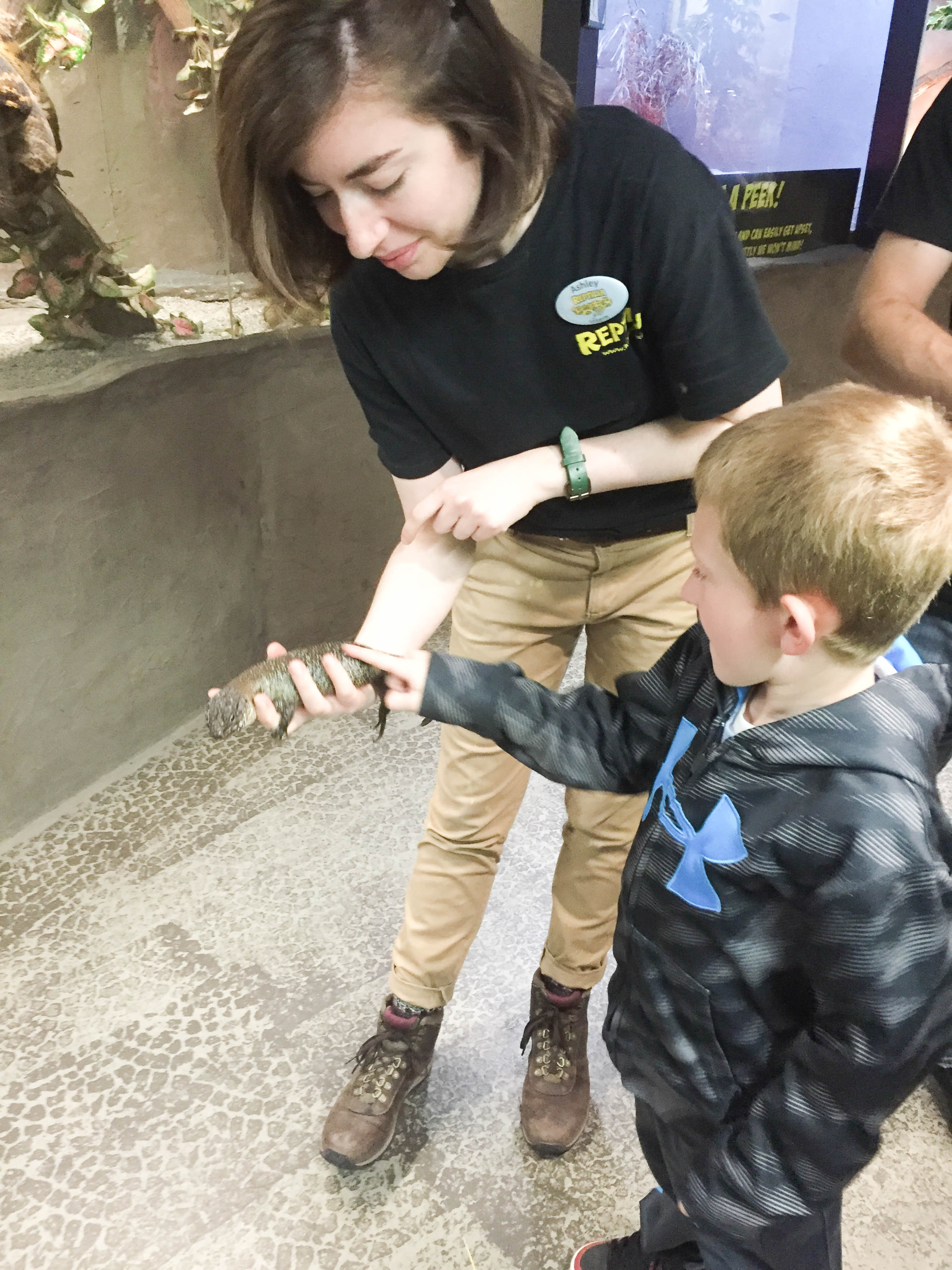 Seeing this Reticulated Python was something to remember. Just shy of a week prior to our visit, he ate a 48 lbs goat, and was still digesting it a week later. It apparently took him 2 hours to consume it. I so wished I was there to see him eat it. This is a special feeding that only happens a few times a year.  Follow Reptilia on Facebook, they will announce the next goat feeding event on there. It's something you wouldn't want to miss! Don't forget to bring your camera!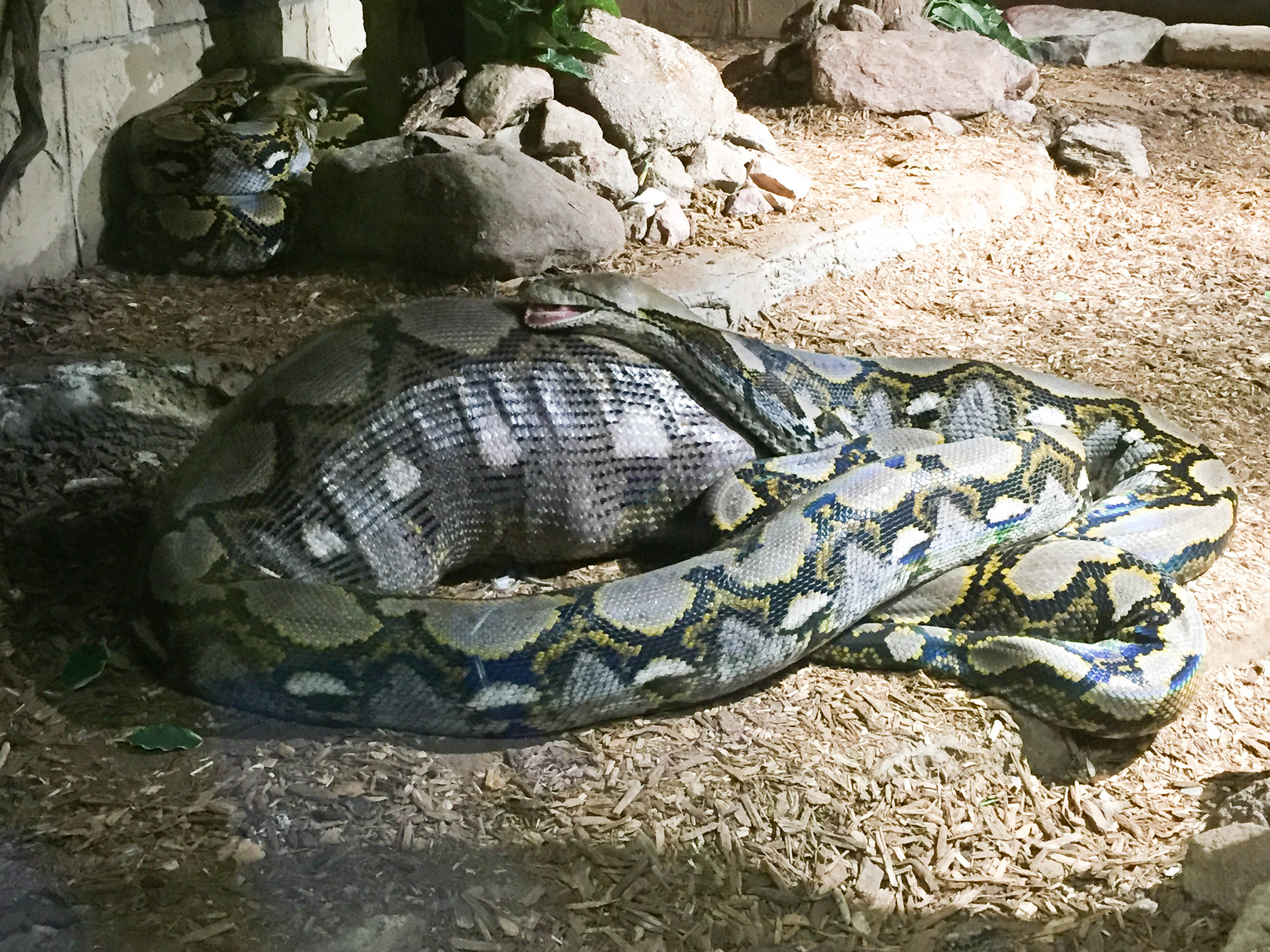 Even though we missed the Reticulated Python feeding, we did however get to watch 2 feedings while we were there. We saw the White Lip Vipers strike and inject venom into frozen mice, and then eat them. We also saw the snapping turtles eat some fish while we were there. Both were pretty cool to watch. Check out their weekly feeding schedule here. They have 4 feedings a day.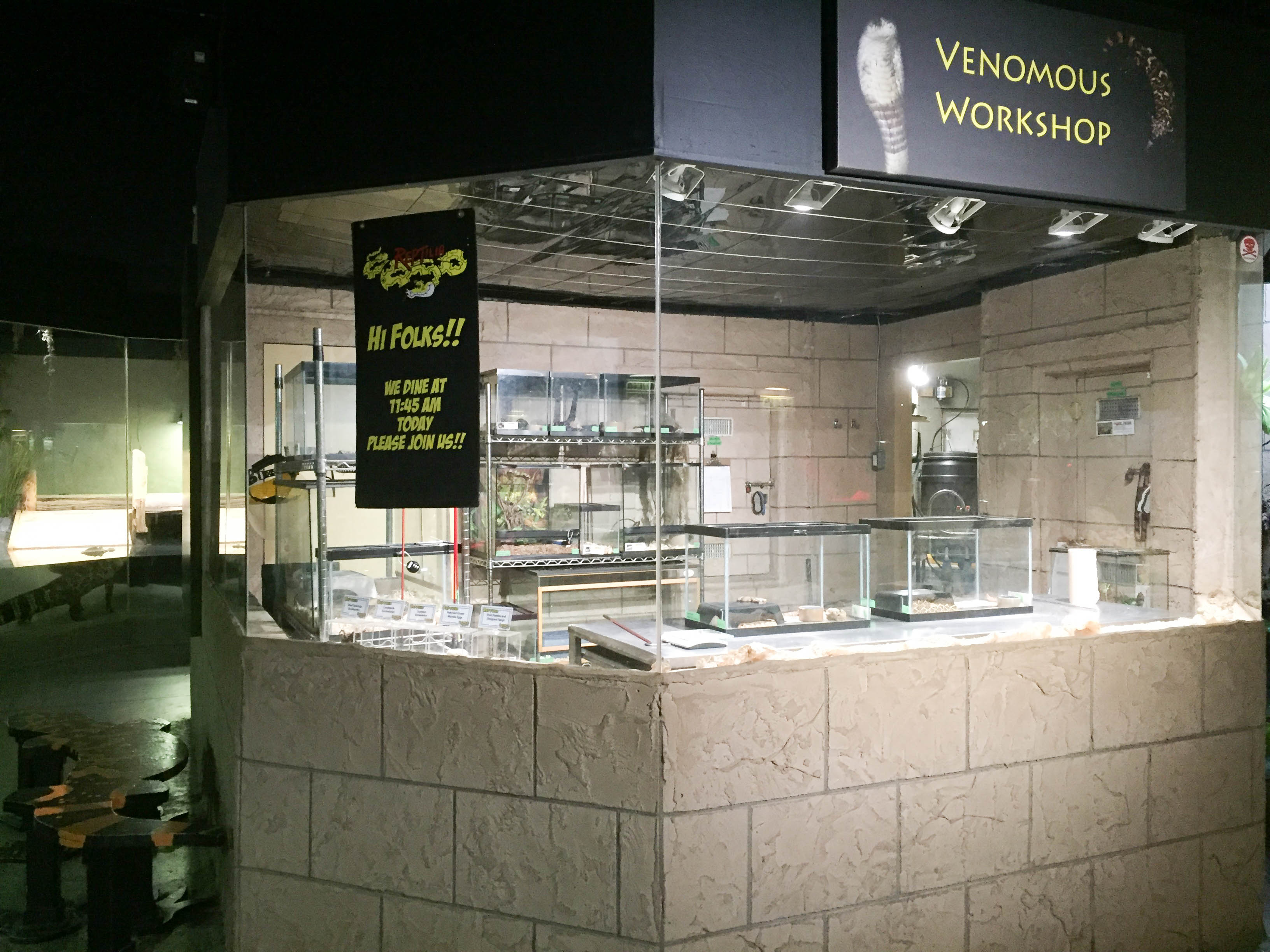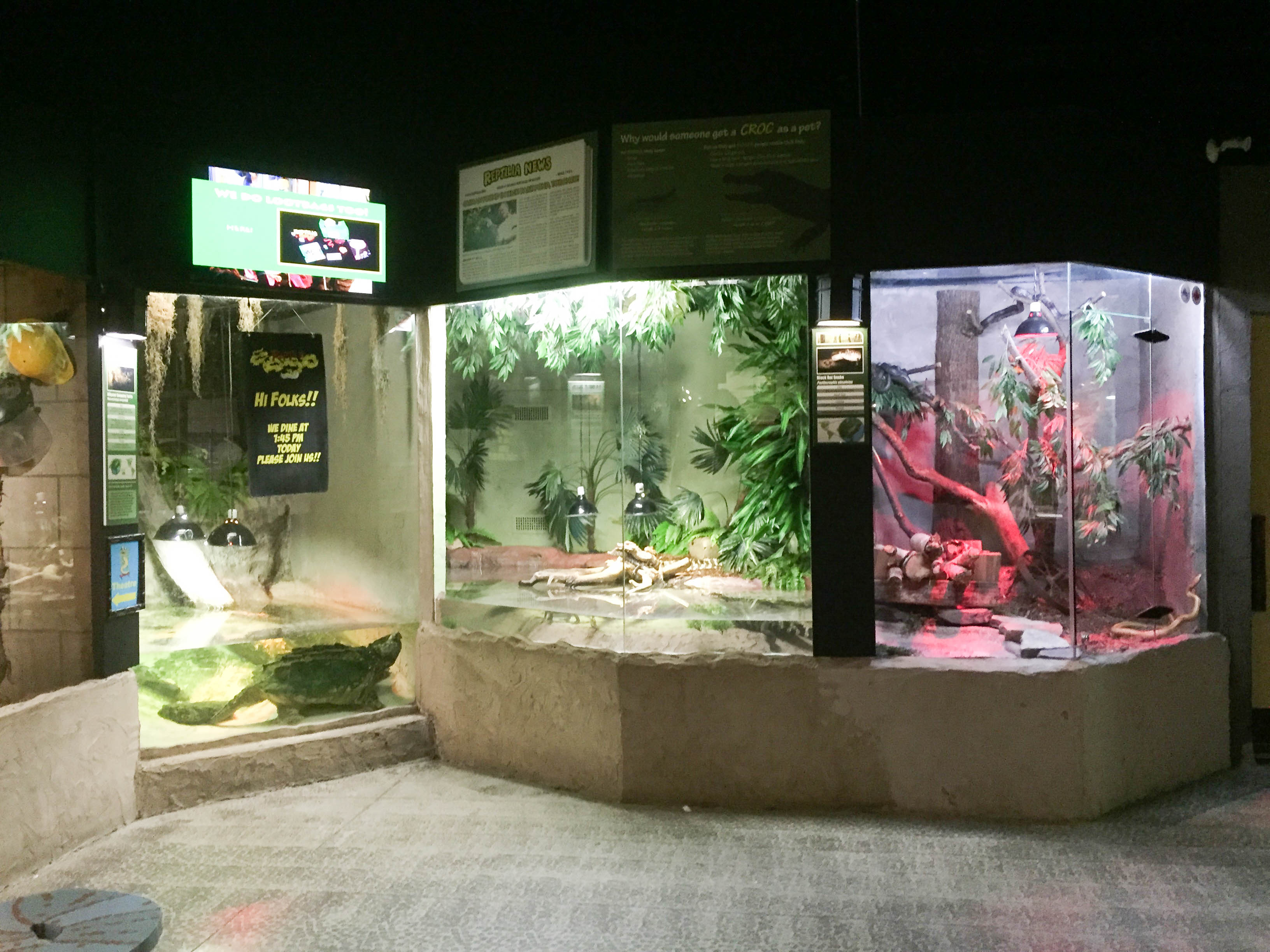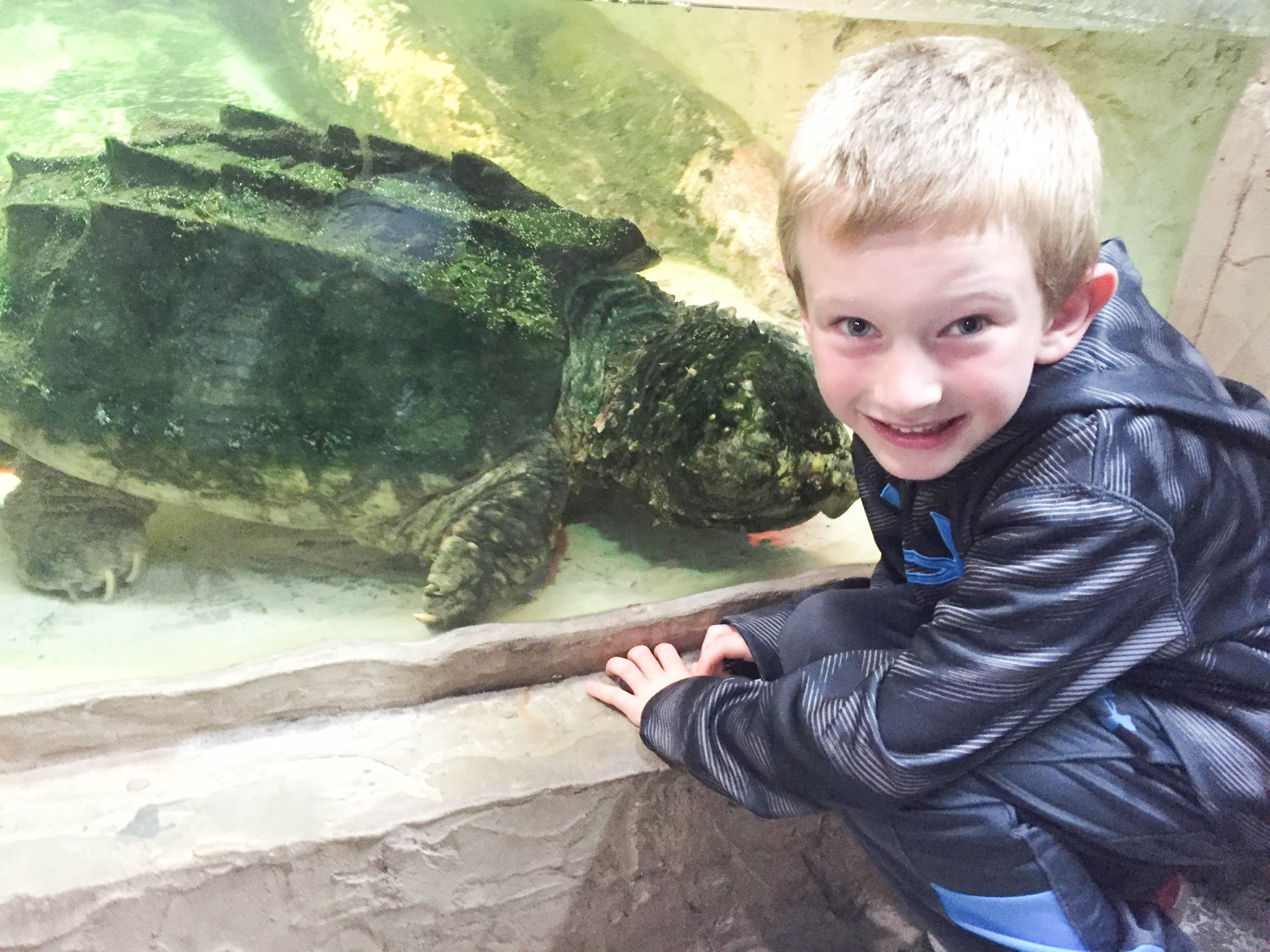 1/2 way through the zoo they have a playground area for the kids to enjoy. It has tunnels, slides, a bridge, and some caves. They also have some benches nearby if you wanted to stop and take a break.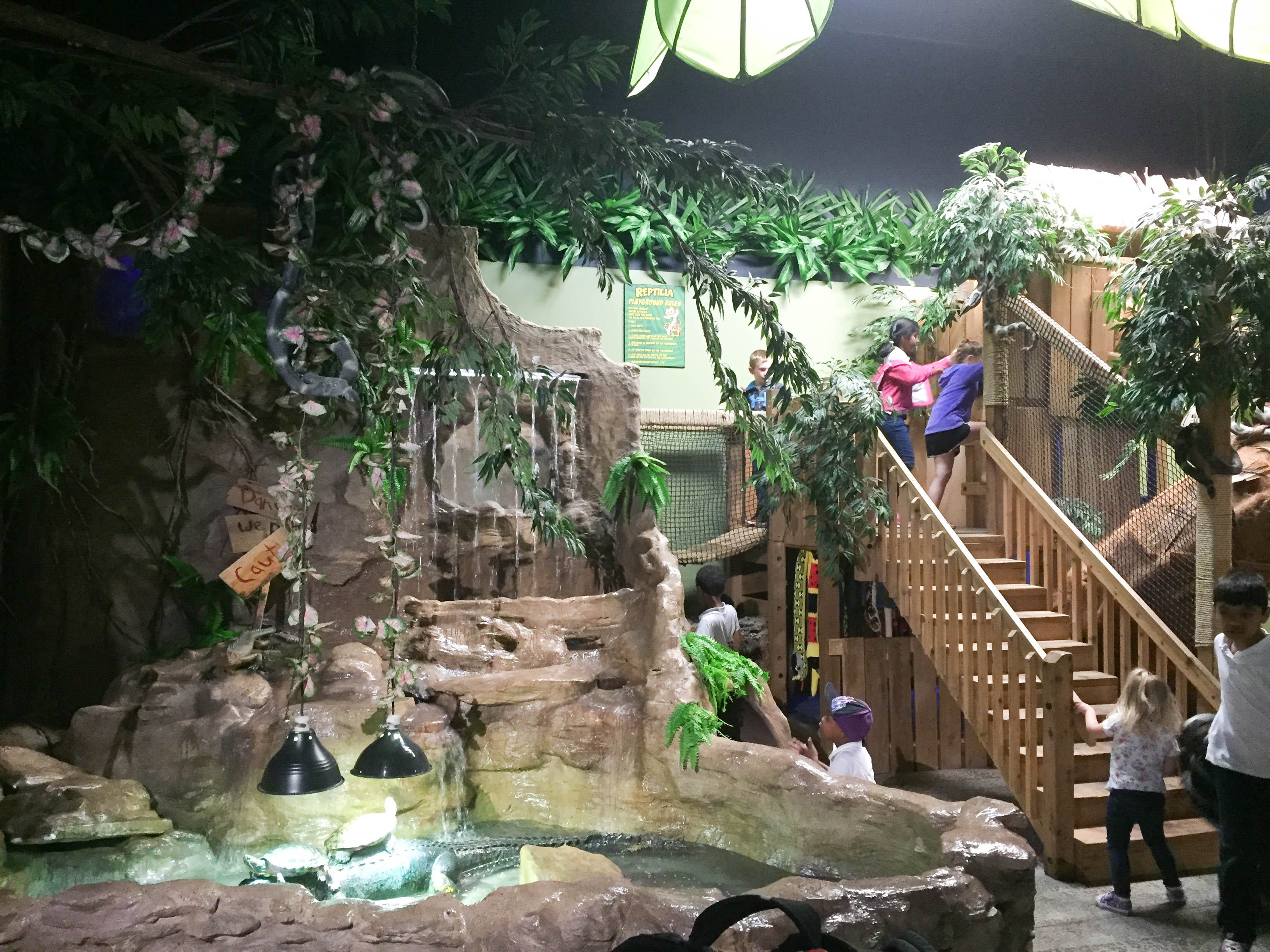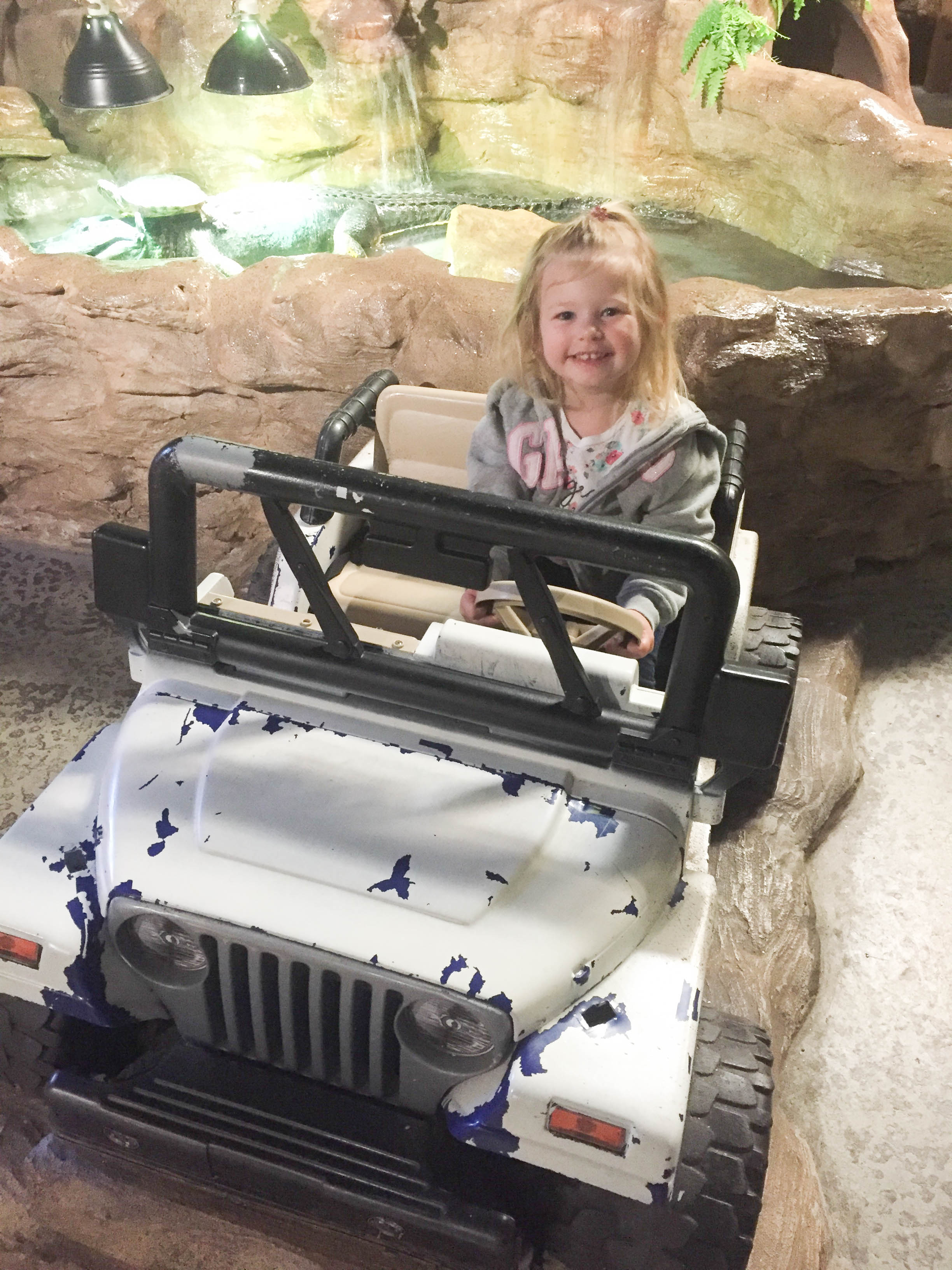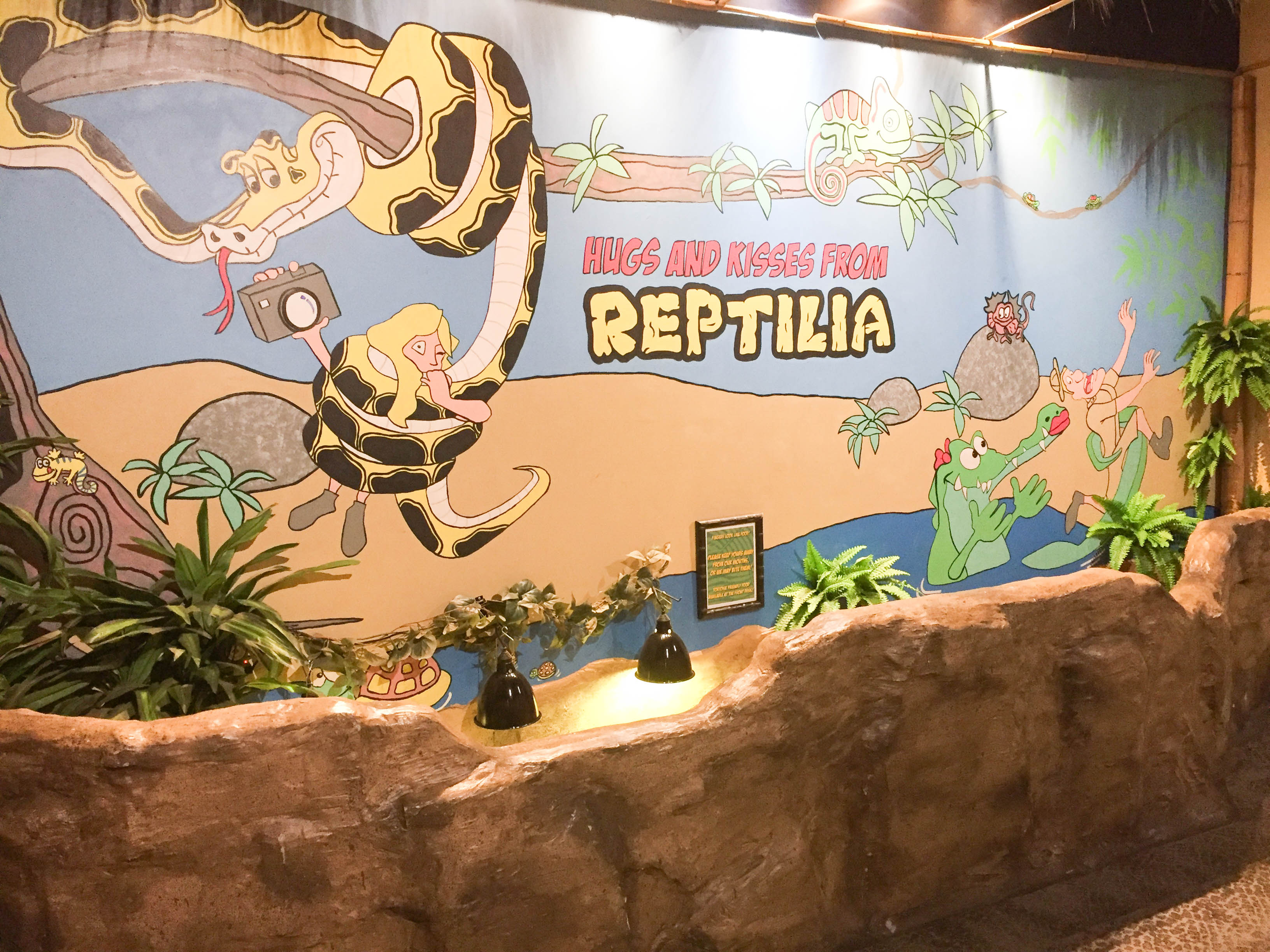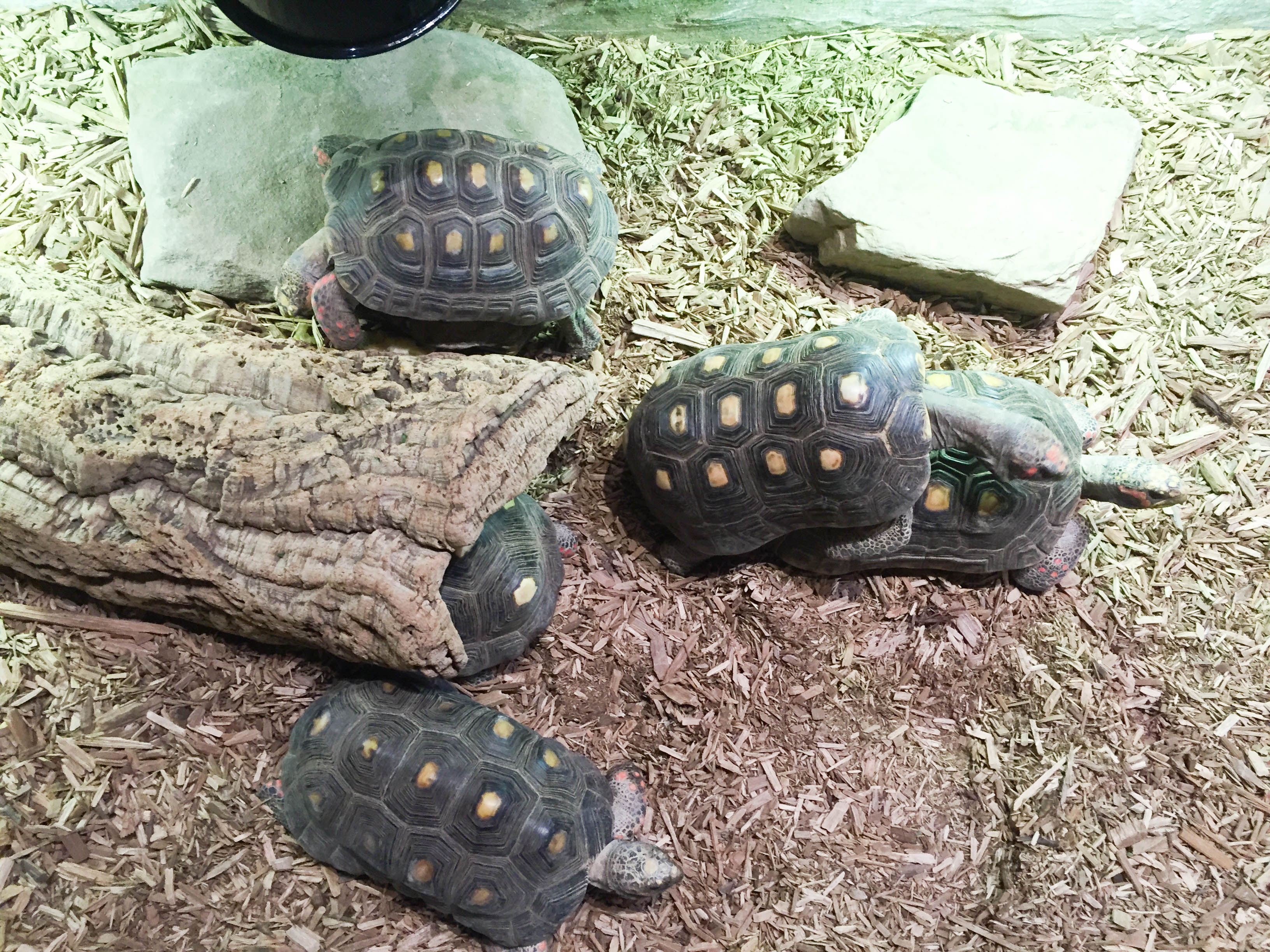 Probably the highlight of our visit was seeing the alligators and crocodiles. It was so crazy to be so close to them, and to see them so ACTIVE!! When we would see an alligator in Florida, they wouldn't even move. They would be so still for hours.
One of the crocodiles there is 55 years old, and is 14 feet long. It's been there since they first opened their doors. It's massive!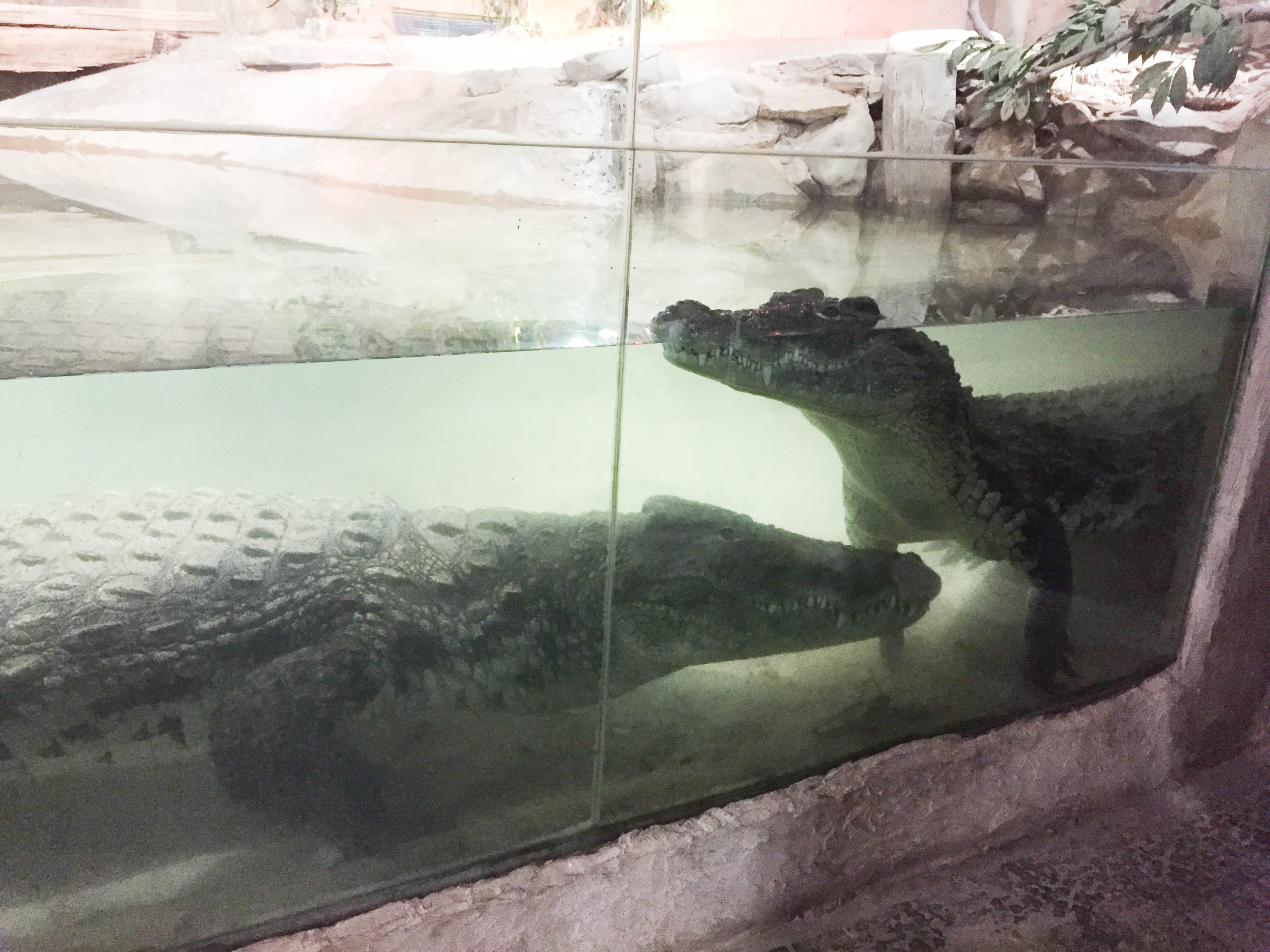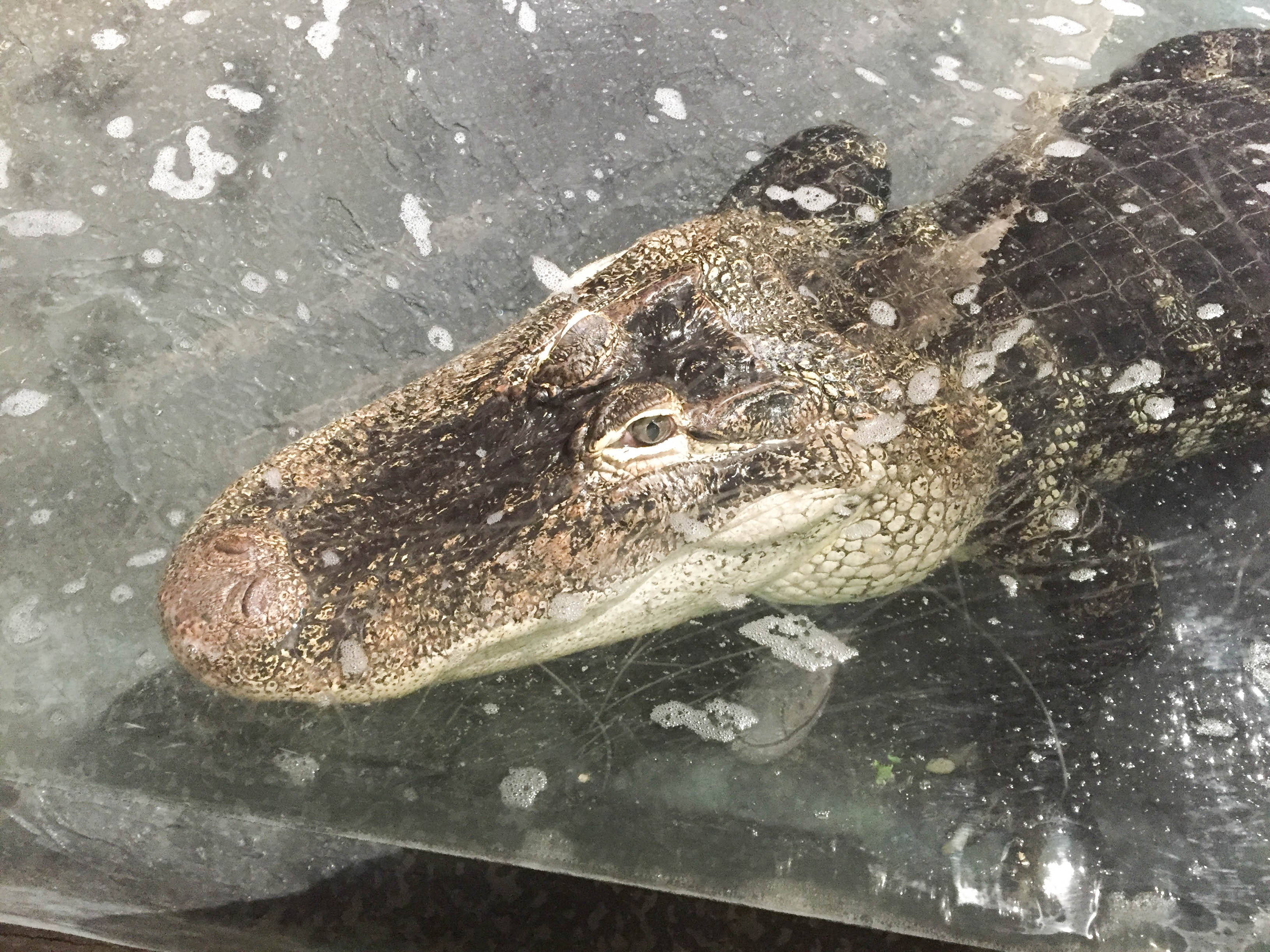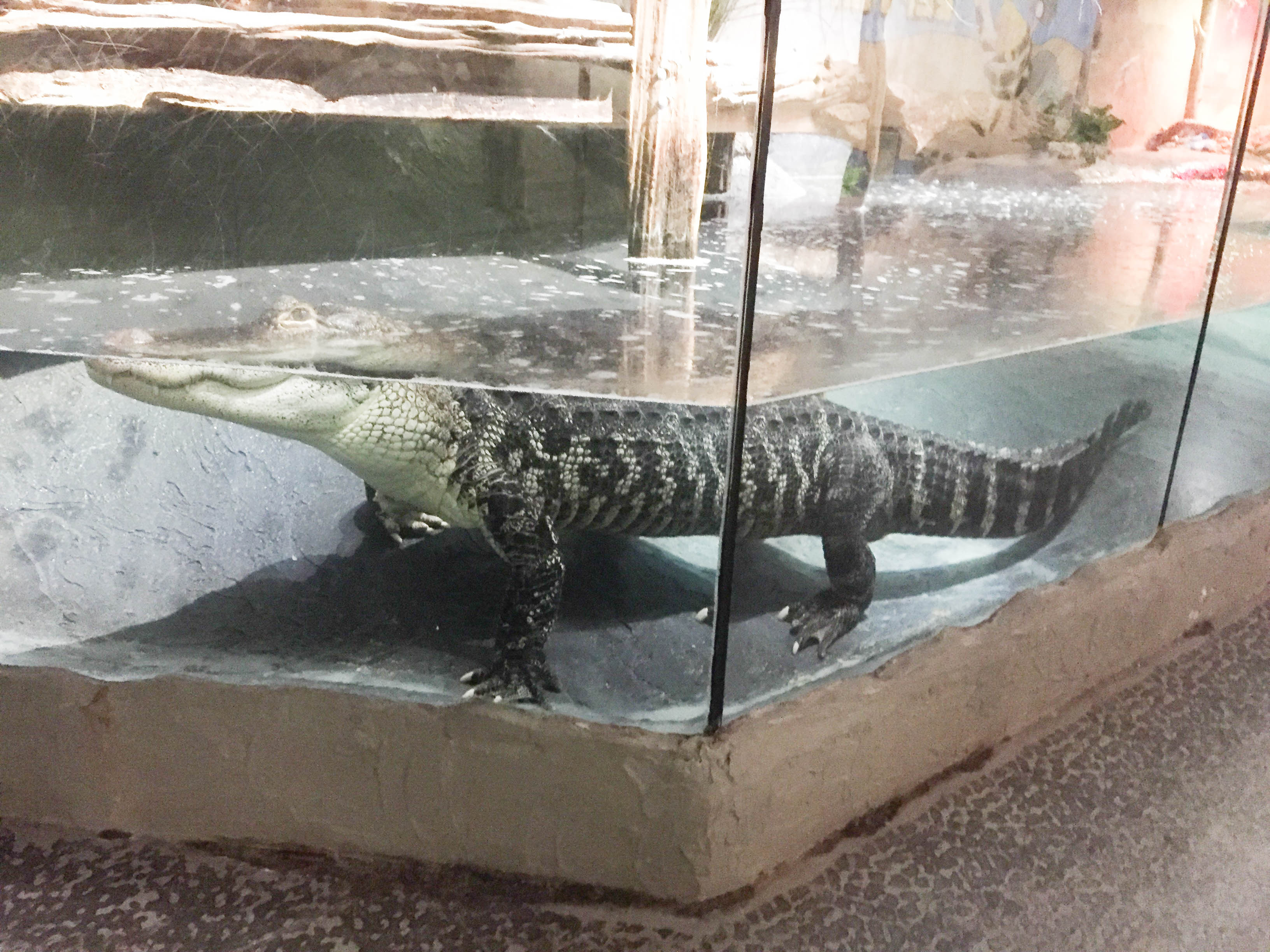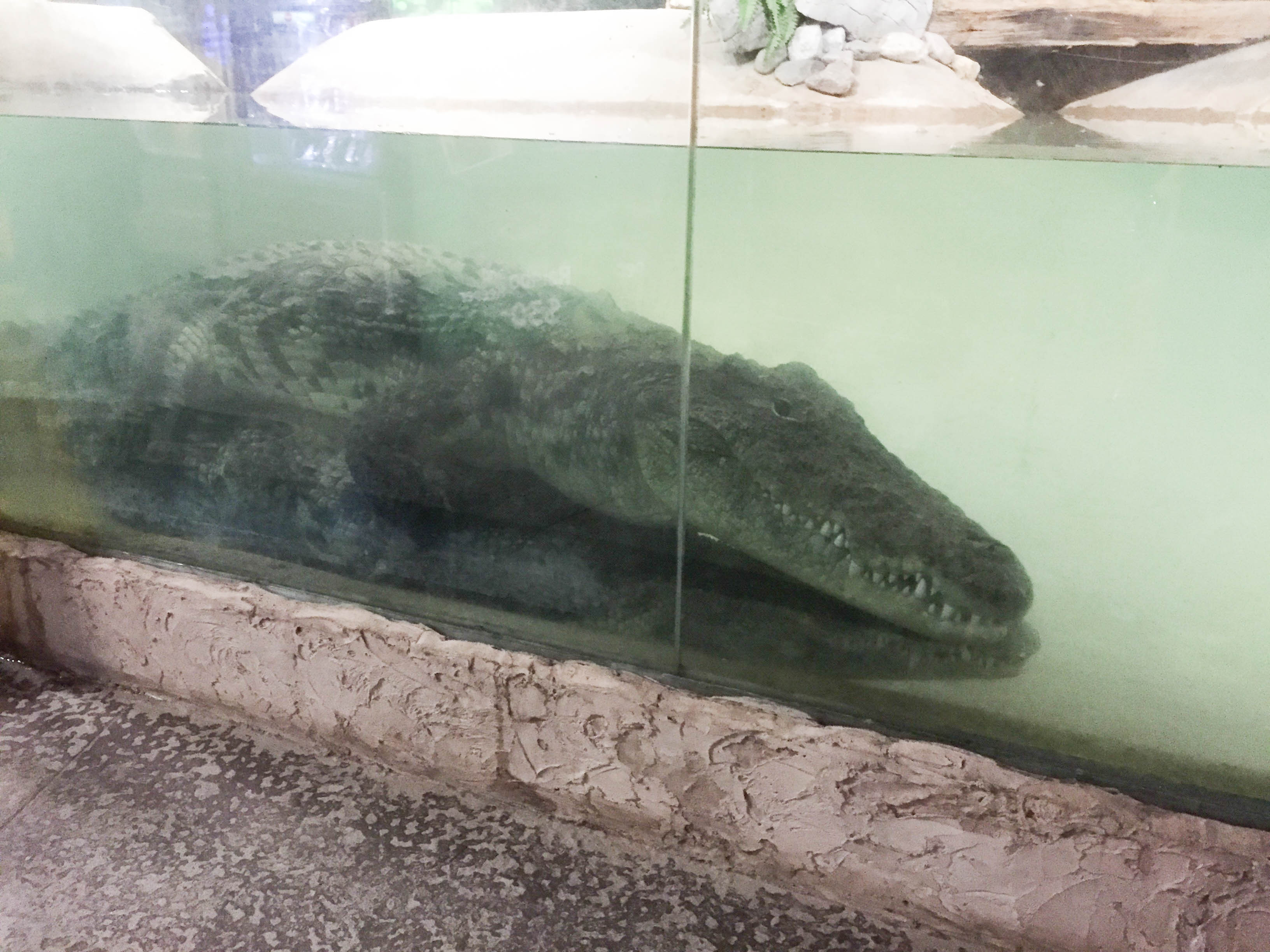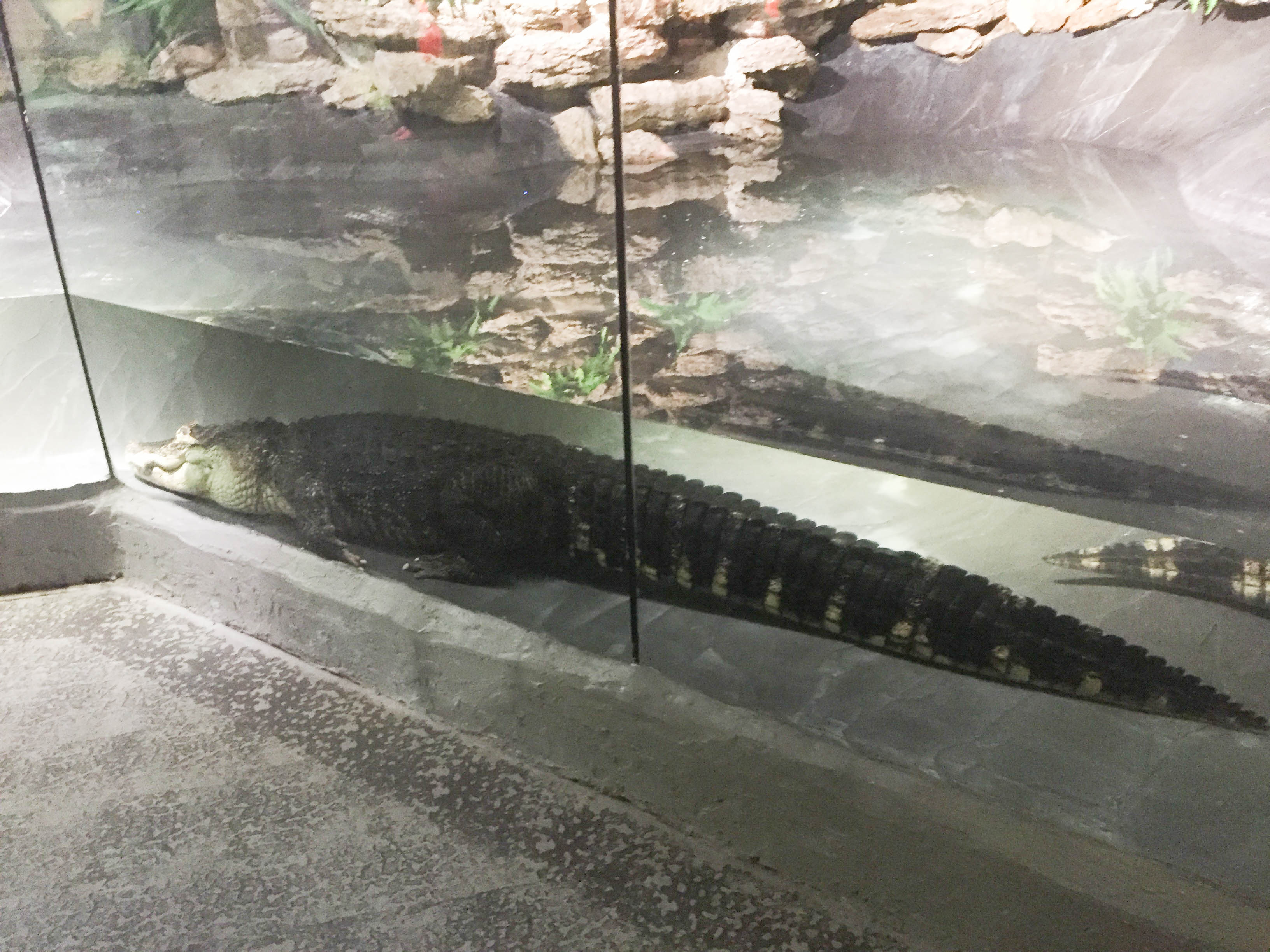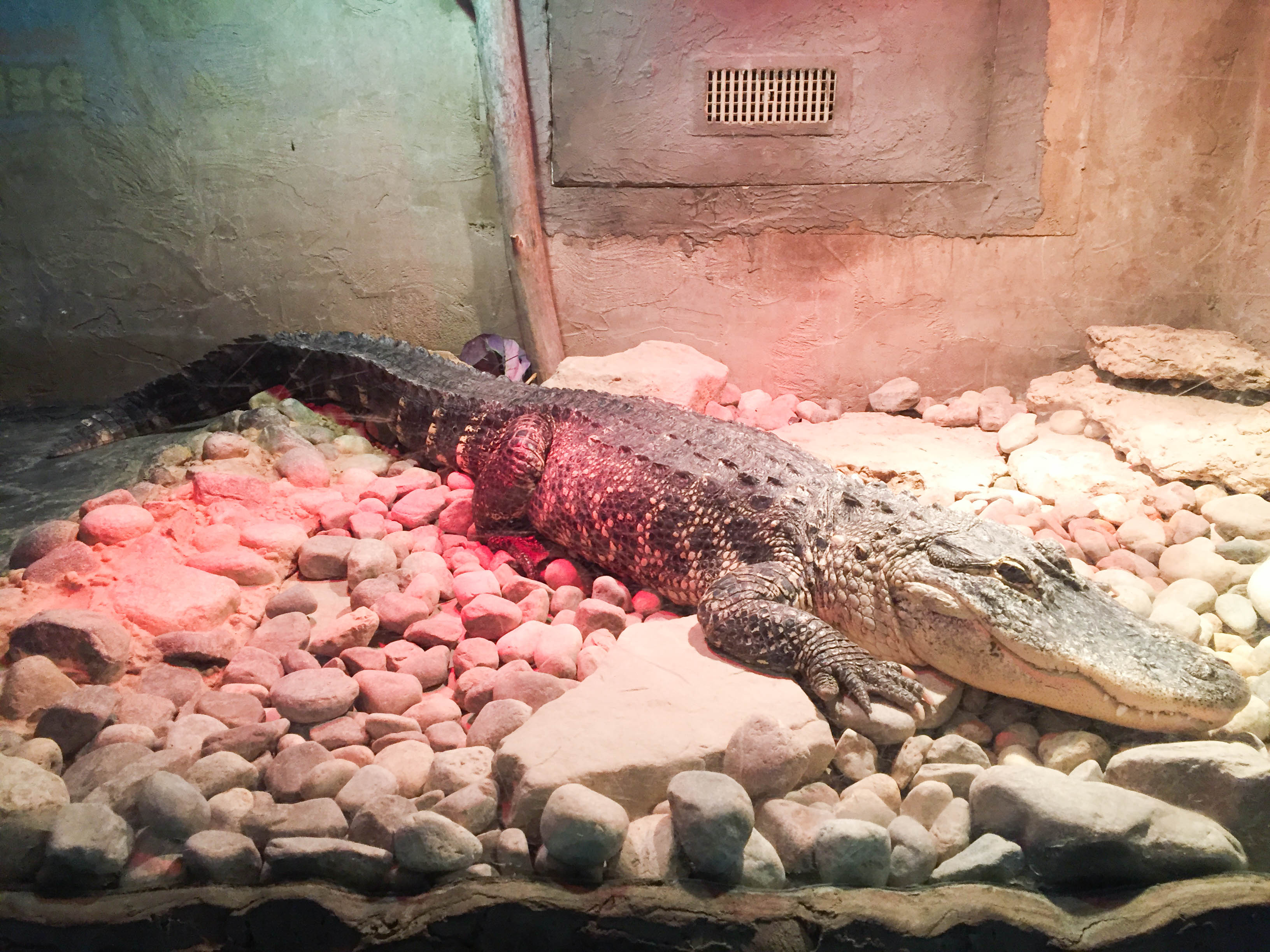 Close to the exit, they have a kids table with books and crayons, so before leaving, the kids coloured a picture to take home.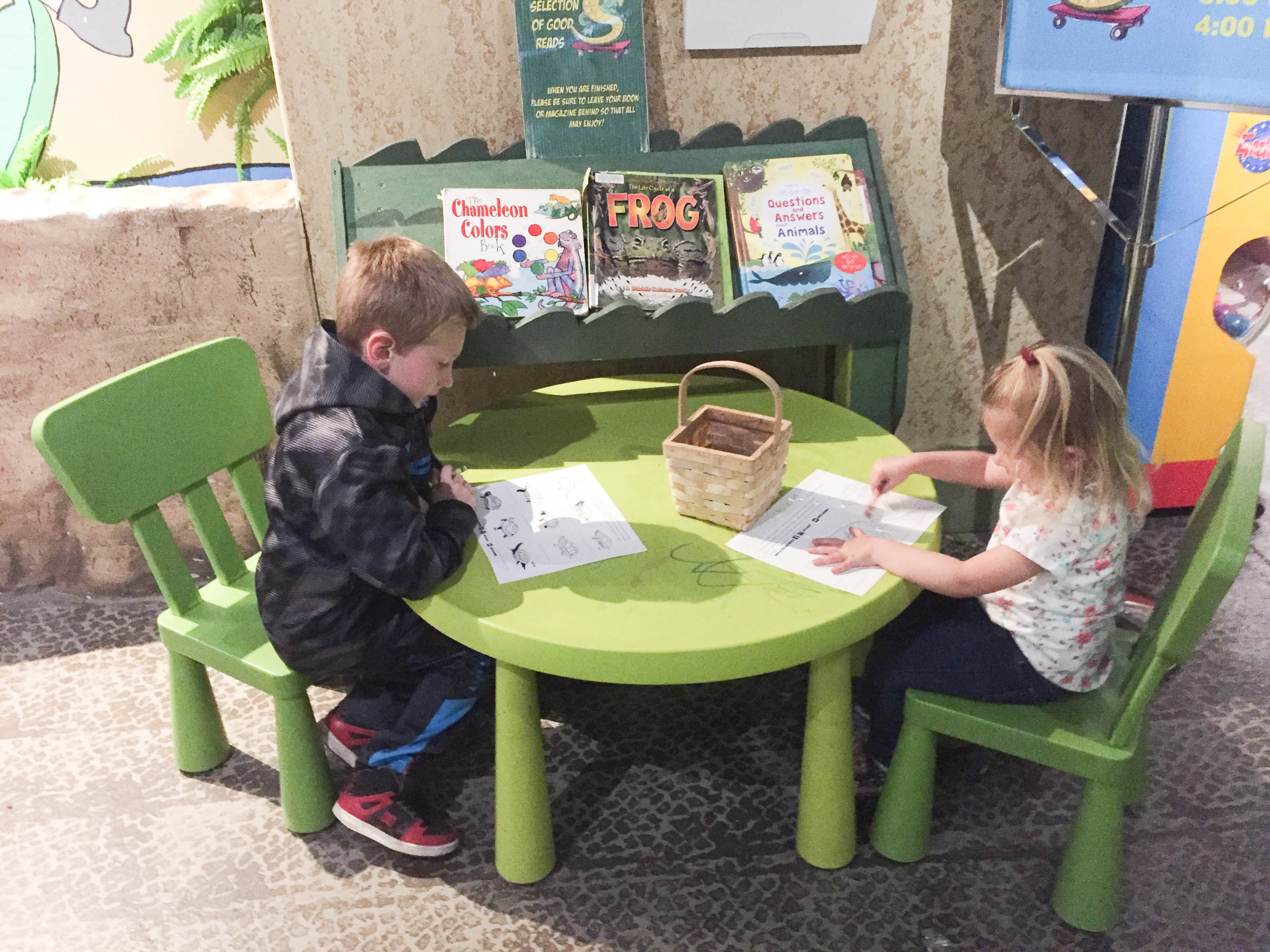 For a souvenir of our visit,  we got our picture taken with some of the animals. They have a few to choose from, and the cost is between $20 -30 per photo (depending on which animal you choose). Not only do you get to take home a photo right away, but they also email you a copy as well,  in case you wanted to make extra copies.  Makes a great keepsake!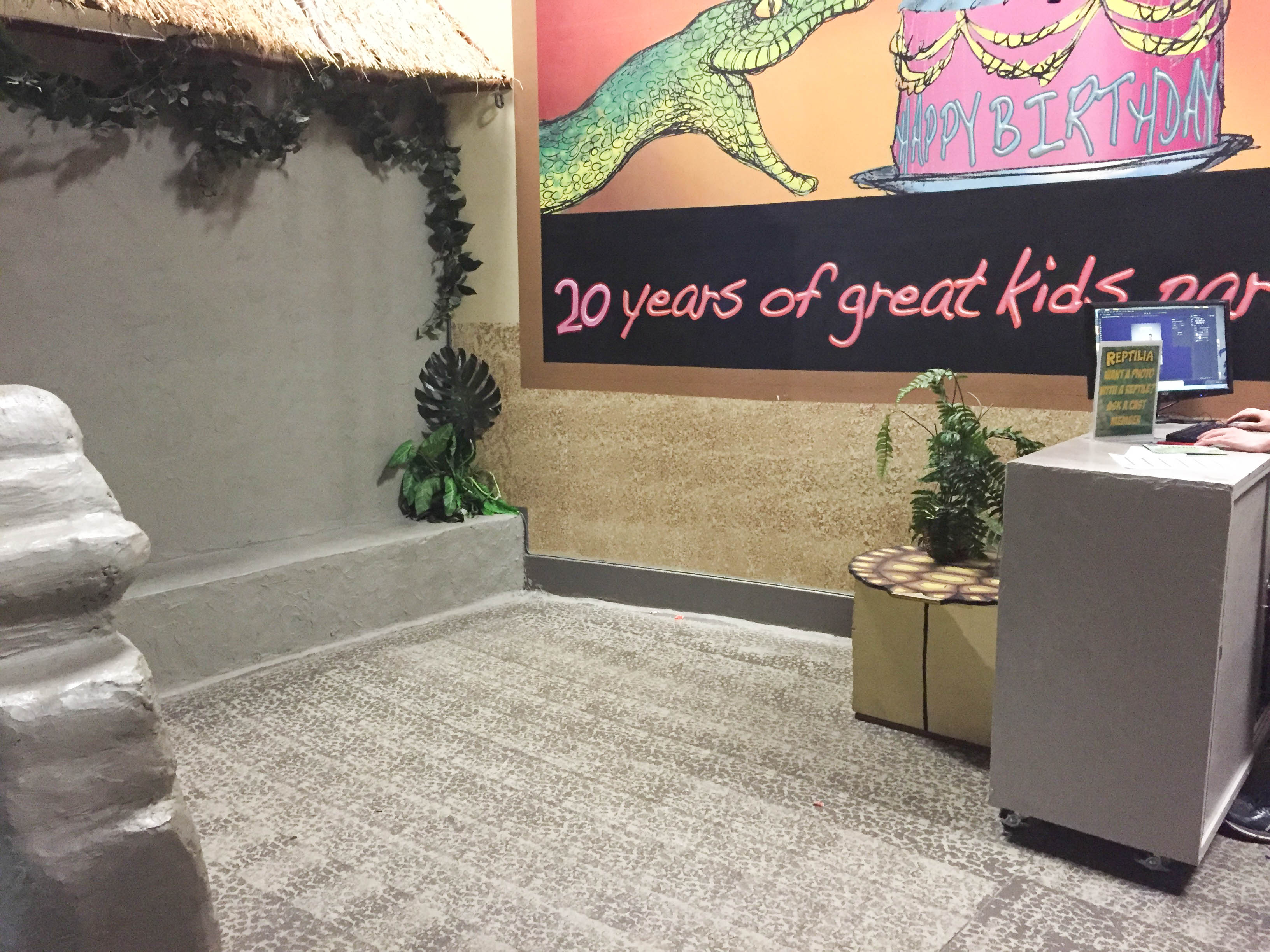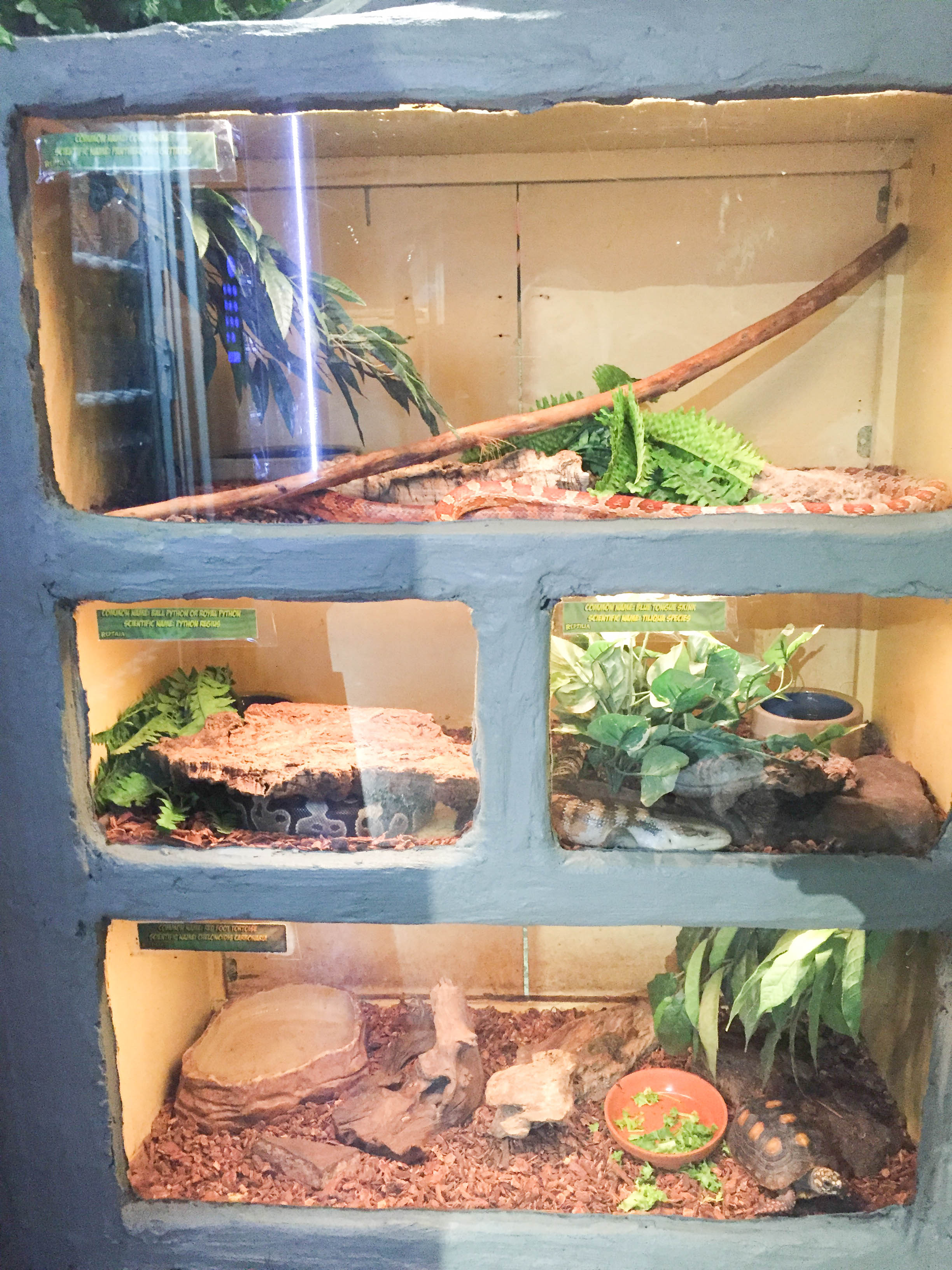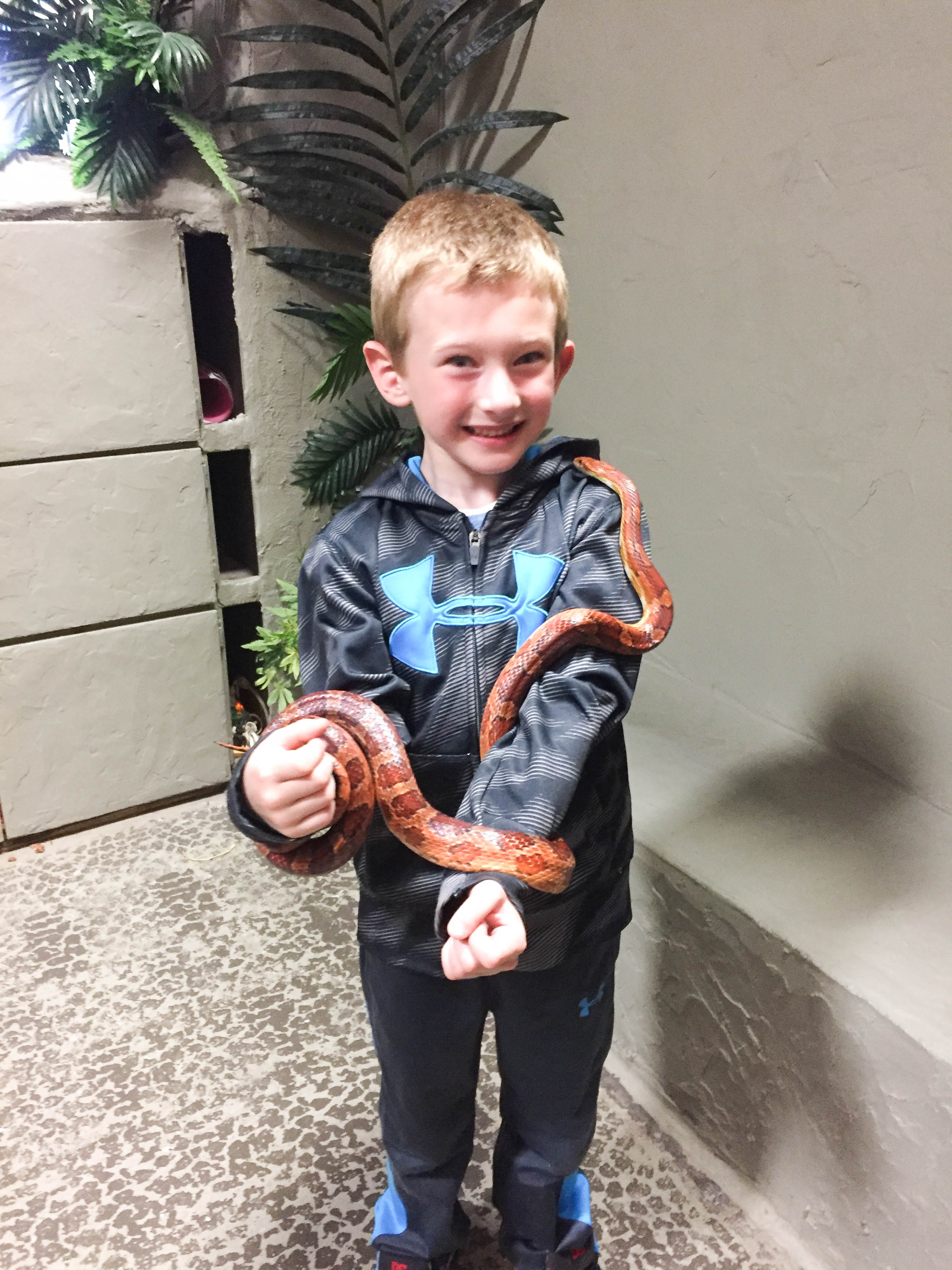 The gift shop is huge! A ton of things to choose from if you wanted to get a little something for the kids. My kids wanted a stuffed snake, so they each got one to take home. They also have a Reptilia Store which has a large selection of lighting, tanks, books, and food if you decide you want, or already have a reptile.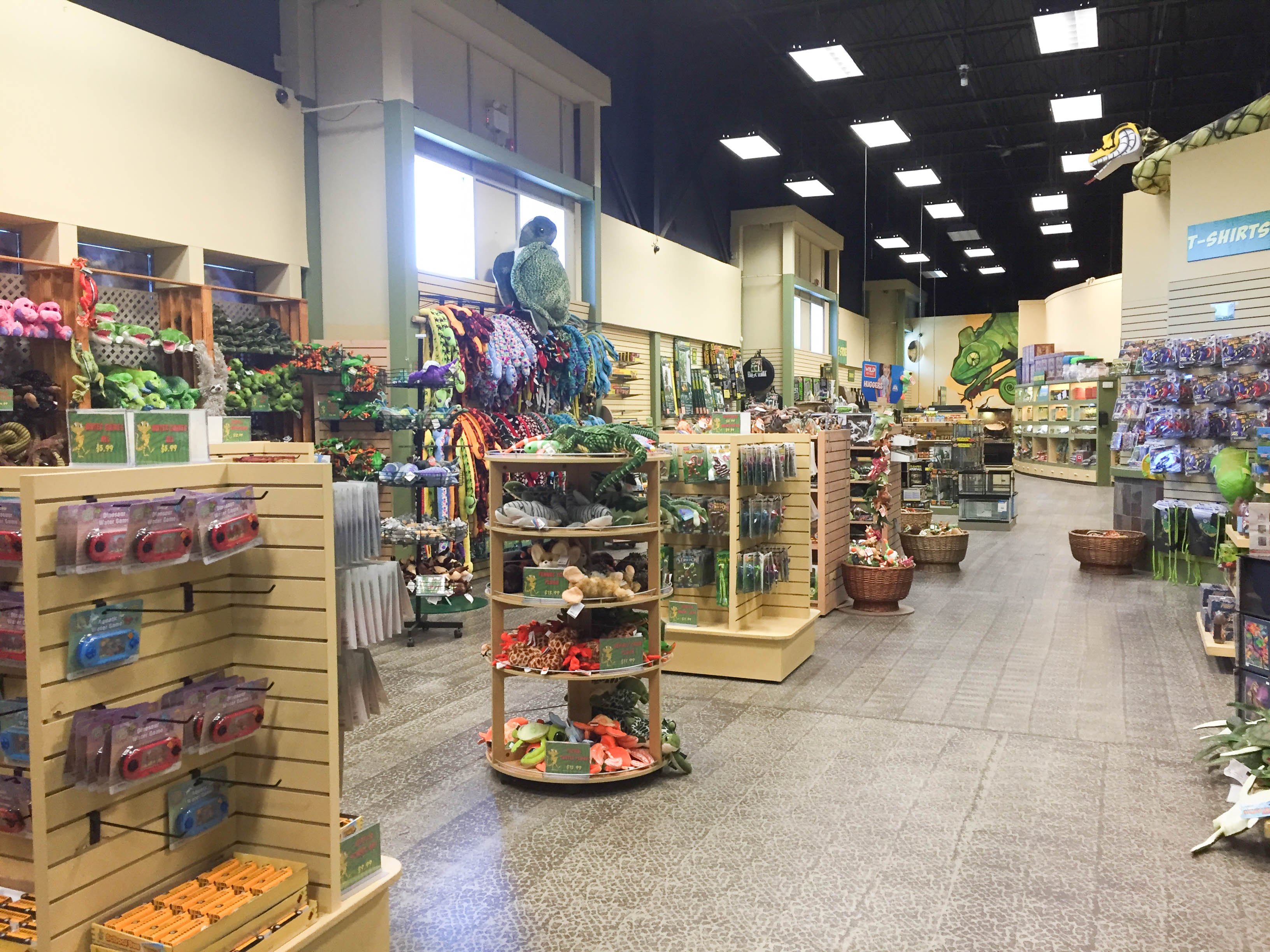 Reptilia also hosts parties as well. They can come to your home, or you can have your party at the zoo in one of their party themed rooms. For more information on the parties, click here. They also offer camps too! Click here for more info on the camps!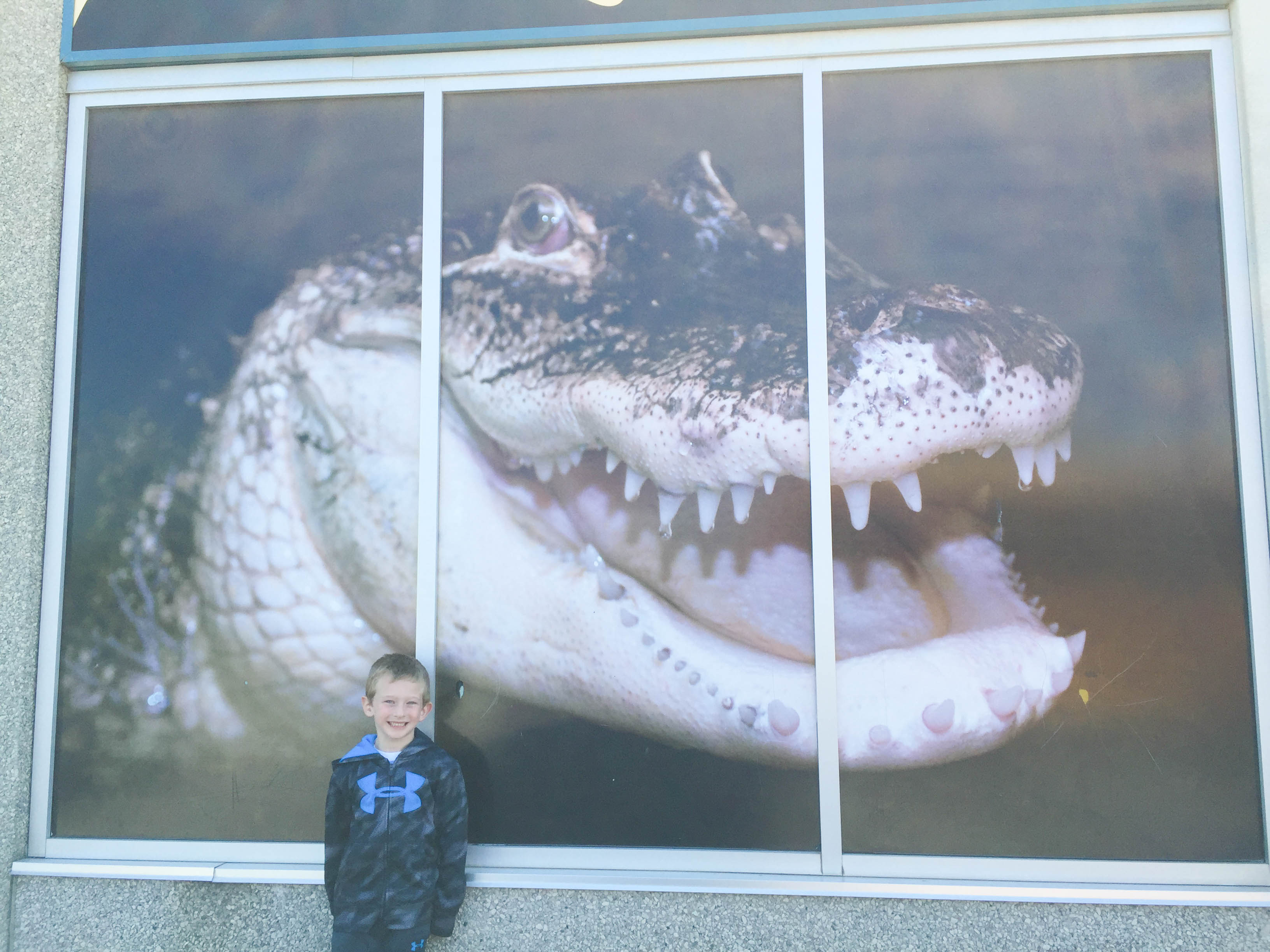 If you're looking for something fun to do as a family on the weekend, or with the kids over the summer holidays, you should definitely check out Reptilia! We had a blast!
For more information on Reptilia, visit their website here. They are open every day of the year except for Christmas!
For all my Durham Region followers, I have some exciting news! Reptilia is opening a new location in Whitby!! It's going to be 40,000 square feet, with a large indoor playground. They will also have an outdoor section, which will include  animal enrichment. They will also offer camps and birthday parties. They will be opening February 2018, but as of this August, they can come to you and host your child's birthday! To book your party, call- 905-303-2516 or email [email protected].
The facility will also be set up for corporate team building and after hour cocktail events as well.
Disclaimer: Thanks so much to Reptilia for partnering with me on this post.