I absolutely love the way my family room turned out. If I could keep my Christmas tree up all year I would! It's just so pretty!
For my kitchen table, I re-used the large glass container and filled it with the same ornaments that I used on the tree. To fill in some of the gaps, I bought little gold balls that I purchased from Michaels. In keeping with the gold theme, I also bought gold charger plates from Michaels for each place setting. The teal napkins I bought from The Real Canadian Superstore, and then finished it off with mini teal ornaments scattered on the table with gold and white ribbon.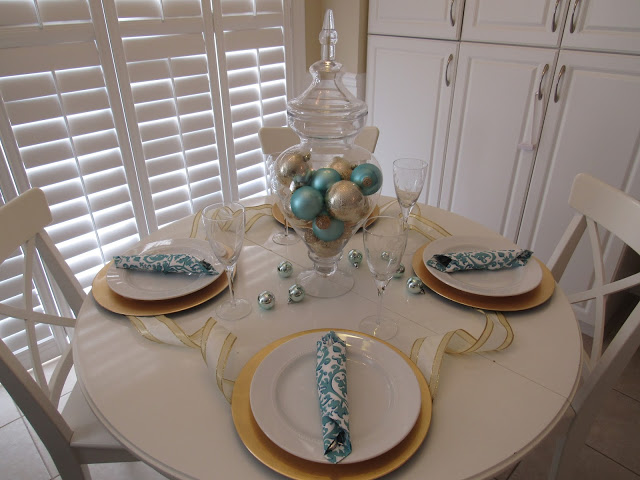 This glass present I made last year I still love, so I decided to keep it and just change the ribbon from silver to champagne. 

Well, I hope you liked my Christmas Home Tour. I hope you all have a very safe and happy Holidays!