So many people don't consider any kind of makeup primer – I was actually one of those people up until a few years ago. To be honest, I was cheap- I never wanted to spend the money. I thought my foundation and eyeshadow looked good enough without adding a primer, so why bother? Right?
Well, one day I finally bit the bullet and gave
Urban Decay Eyeshadow Primer Potion
a try. Now I can officially tell you I will never go back and not use a primer! It makes such a difference.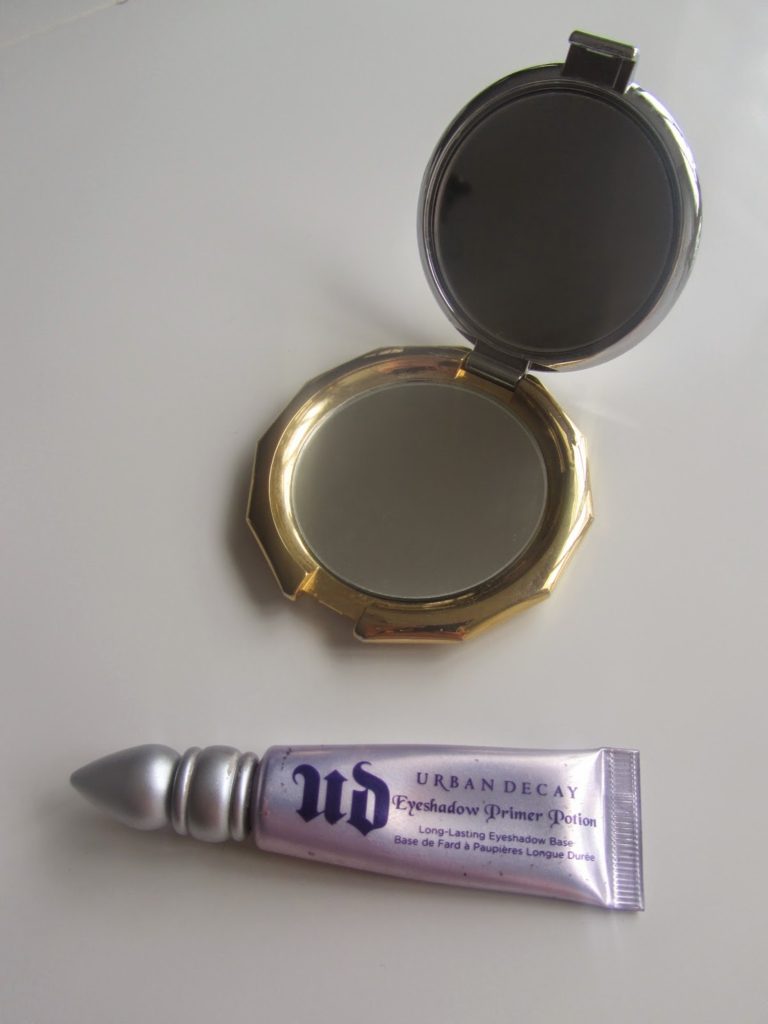 The
Urban Decay Eyeshadow Primer Potion
comes in 3 shades- Sin, Eden, and Original which is the one I use. Original goes on invisible and makes your eyeshadow more vibrant and never creases or smudges . It also lasts 24 hrs.
As you can see, a little goes a long way. This is how much I use for both eyes. I just squeeze a pea size amount onto one of my fingers. Then I rub two fingers together and place it all over each eye. Finally, I give it a few seconds to dry before adding any eyeshadow to my eye lids.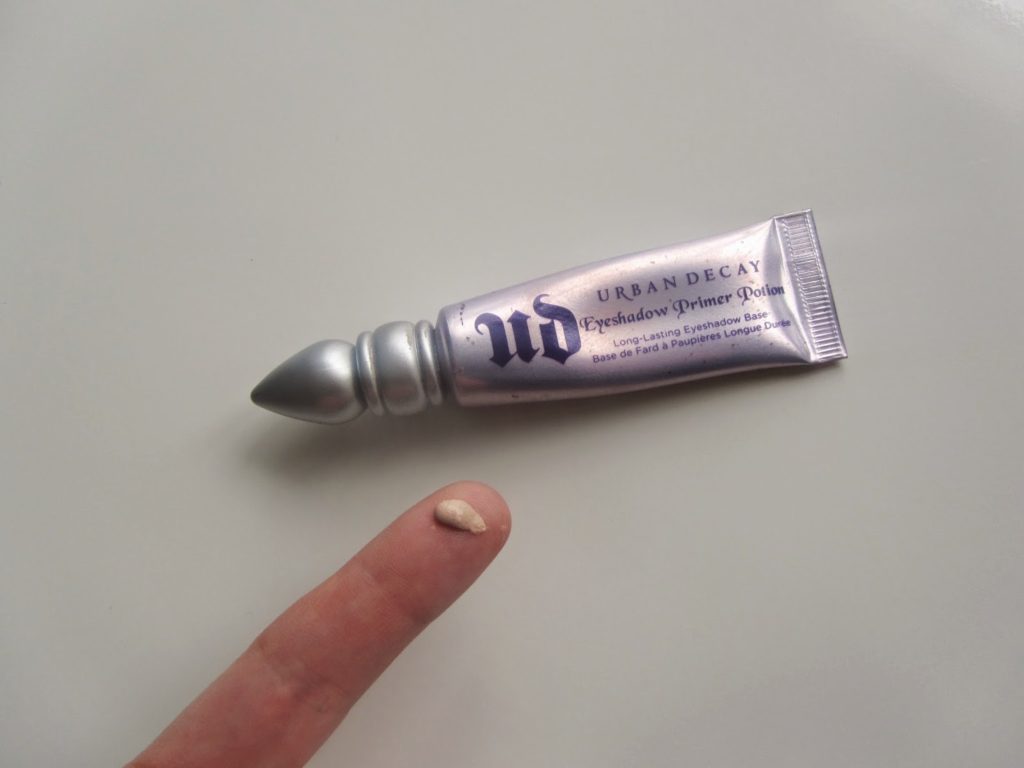 In this picture below, I am wearing my eyeshadow for 13 hrs!! I did a before and after shot to show you how it looked first thing in the morning and at night, but it would of looked like I just duplicated the picture because it looked the exact same!! I promise you will not be disappointed with this product. It's so worth the investment.
If you just want to try it out and see how you like it, the Original shade comes in a travel size as well.