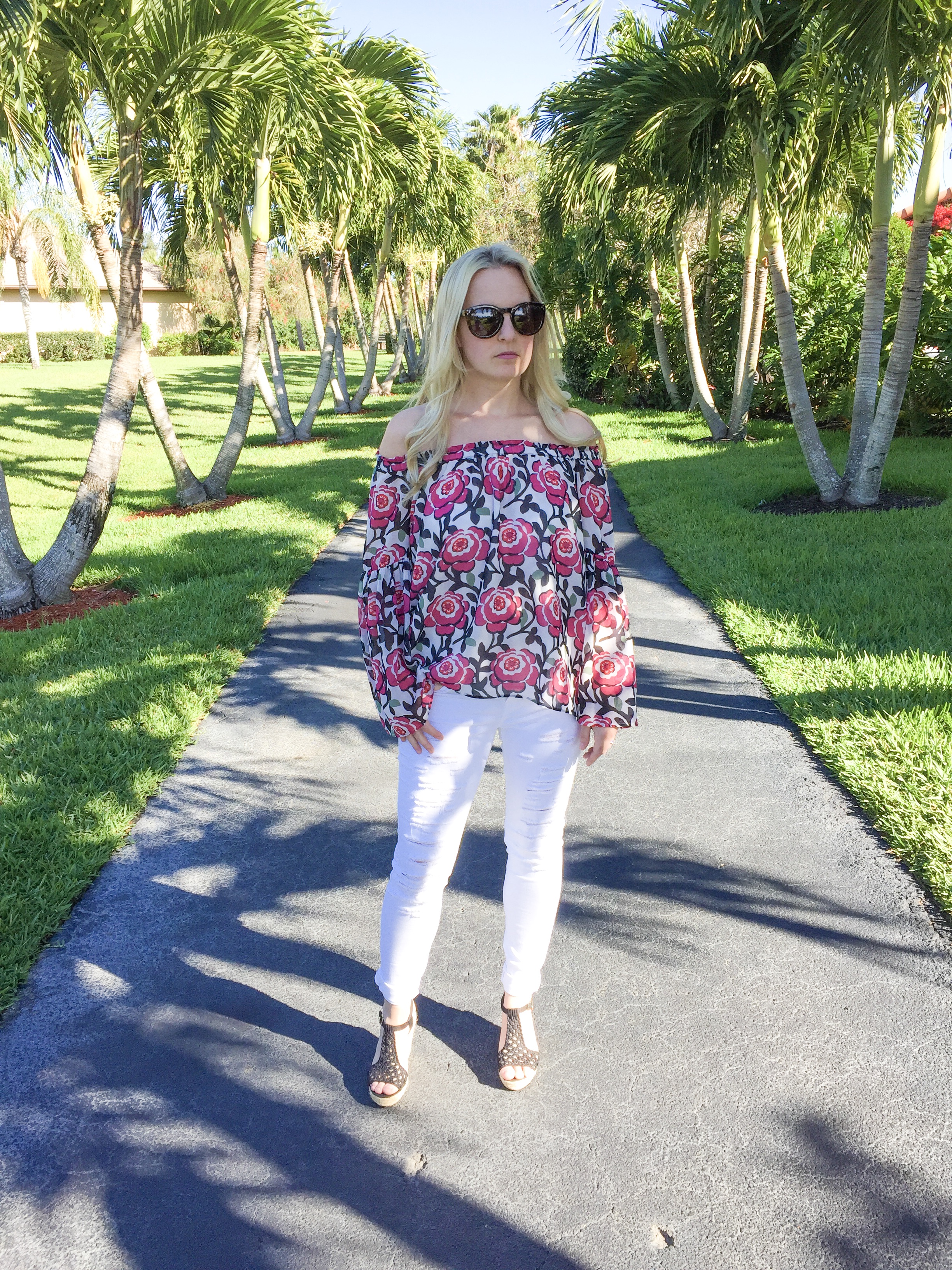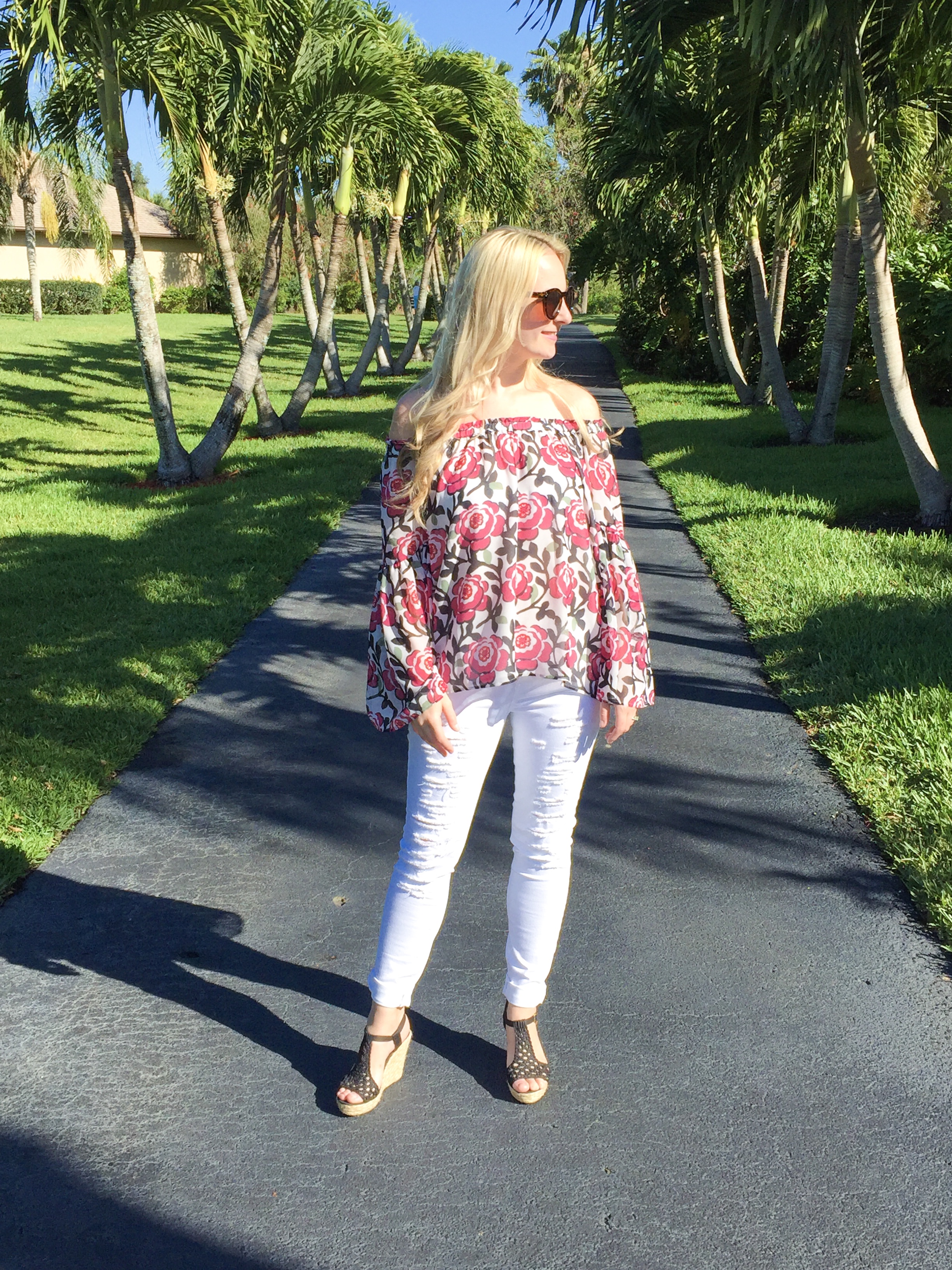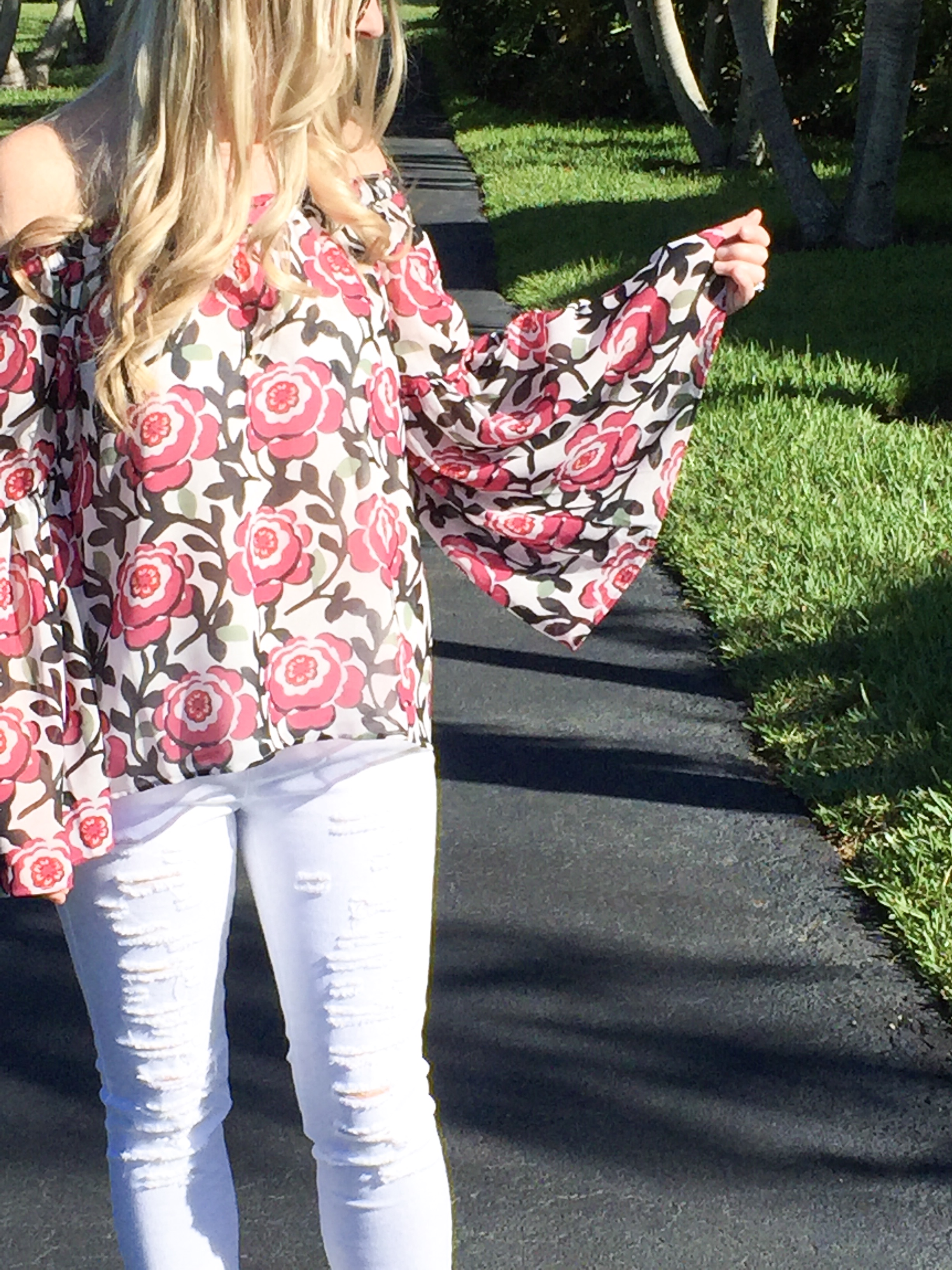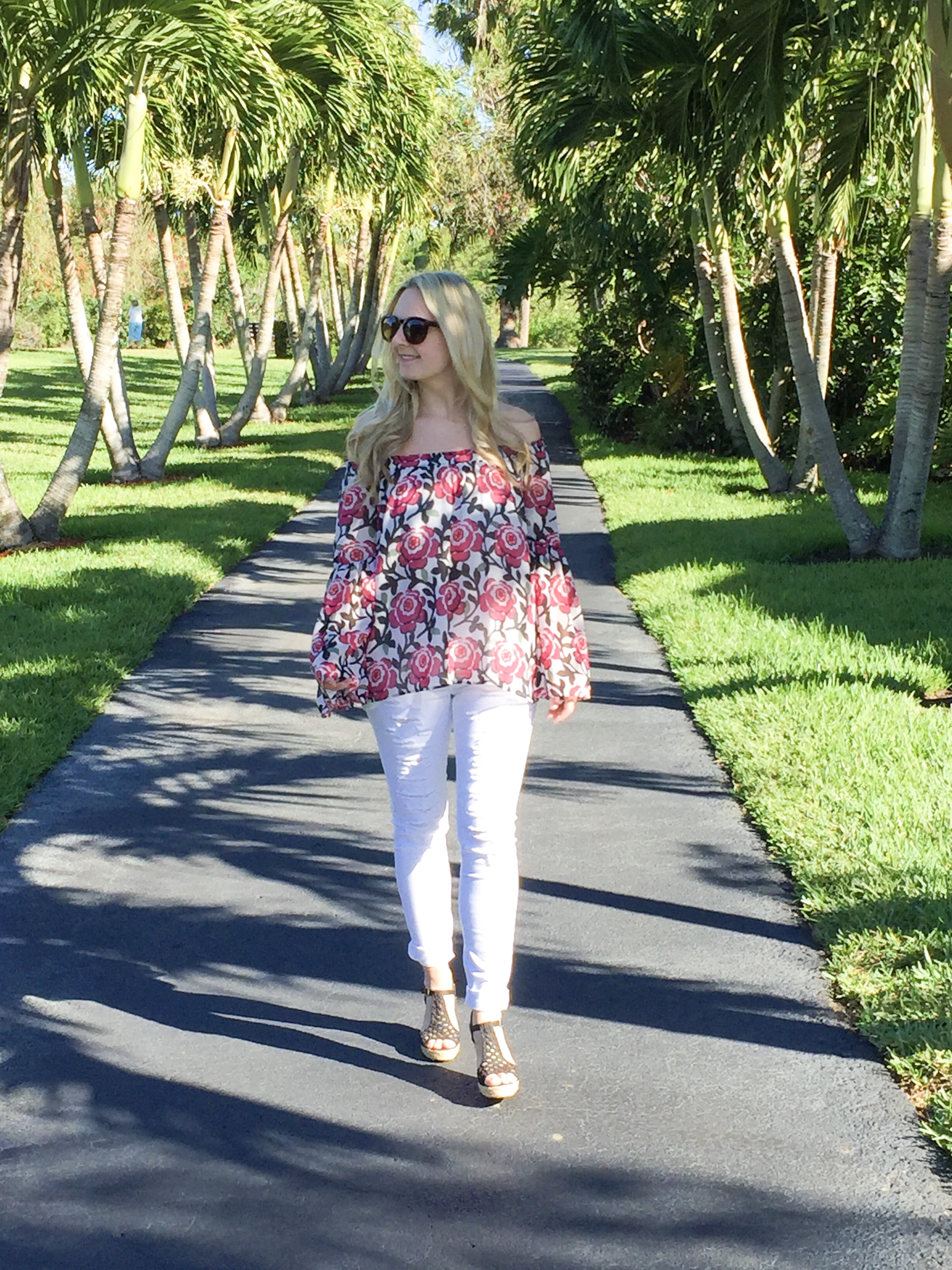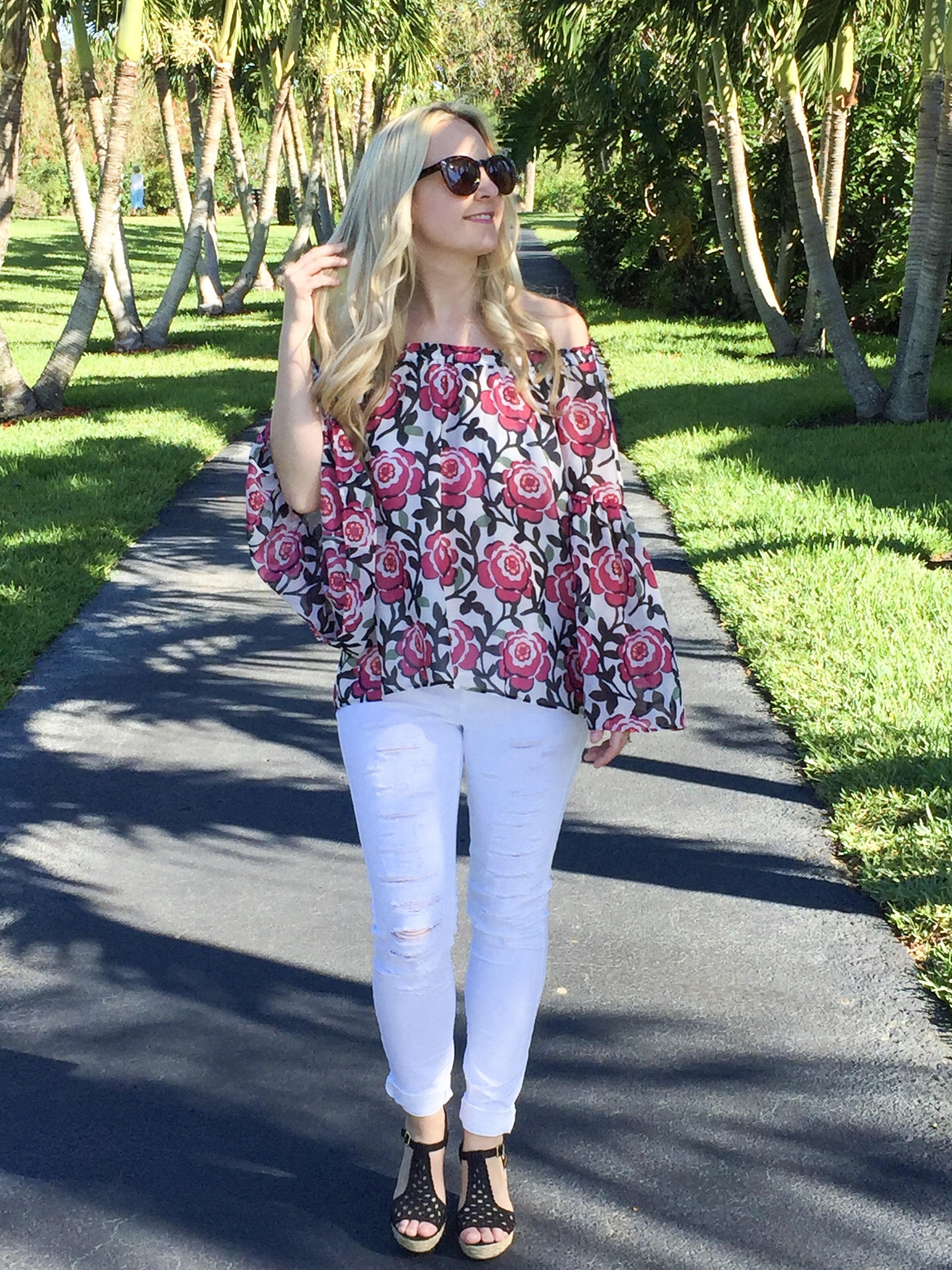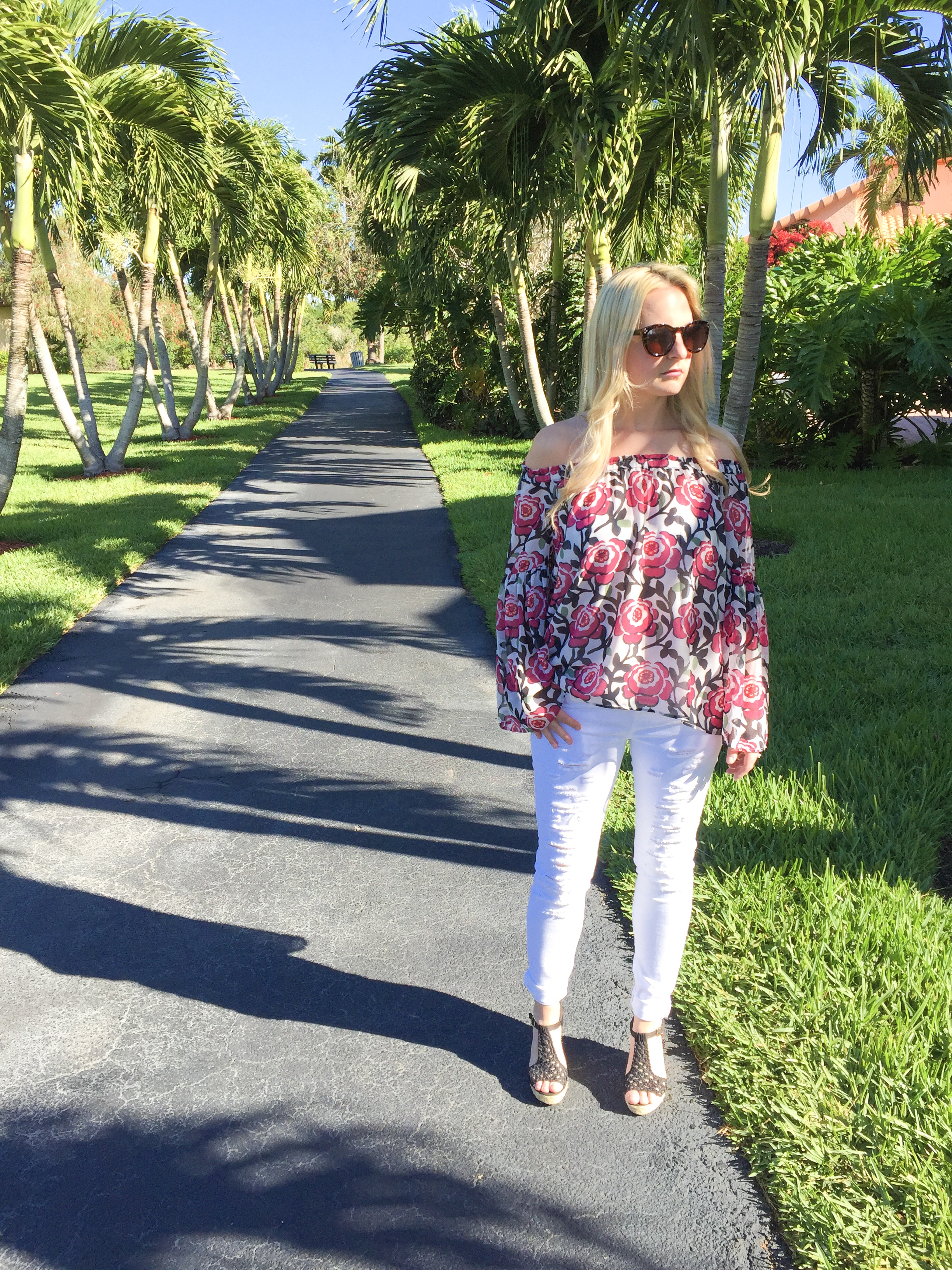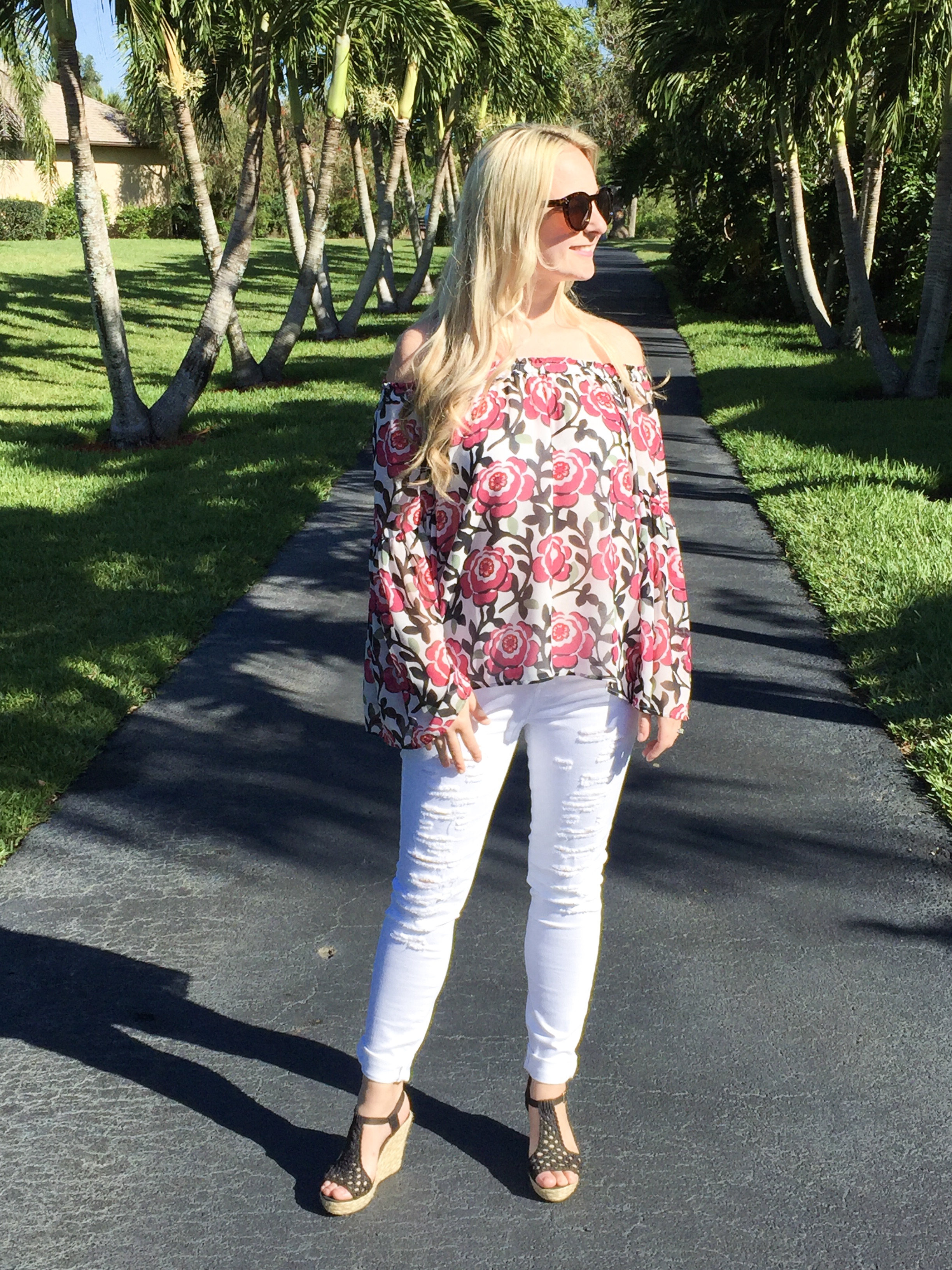 Top- LOFT         |           White Jeans- Urban Planet        |                Shoes- Urban Planet (Old)           |          Sunglasses- LOFT (similar)
This off the shoulder floral top was my first purchase from LOFT. I bought it right before we left for our family vacation. I was walking by the store in the mall, and saw it on a mannequin, and it pulled me right in. It's so pretty! I purchased it in a size S and it fits great. It's very light, flows well, and I am loving the bell sleeves!
I styled it with a pair of white distressed skinny jeans, but I think it would even look great with shorts too! The beautiful floral pattern is so perfect for Spring.  The sunglasses are from LOFT as well. I saw them at the counter when I was cashing out, but I thought to myself, do I really need another pair of sunglasses? So I walked out of the store, looked at my husband and said, I am going back in for those sunglasses, lol!
This look was taken while we were on vacation in Florida last week. We were actually heading out on a date night with some friends for some drinks. Boy I miss that hot sun and palm trees!
Hope you're having a great week!