Here are the second looks that I picked out for my kids while shopping at Miromar Outlets in Florida a couple of weeks ago.  If you missed the first look, you can click here to read it.
This look is a bit dressy again, but perfect for summer! I always like to buy most of my kids summer pieces in the Spring. I find there is so much selection available. As soon as the warmer weather hits, people start rushing out to buy things, and I find all the sizes are gone in the items I want.
My son will wear this outfit a lot this summer. It's perfect for a birthday party, or a night out for dinner as a family. This polo shirt I picked up at Lacoste on sale for only $22.50. I never find these shirts that cheap in Canada. It was regular $45, so I'd say I got a pretty good deal. I also found these khaki shorts at Gap for only $10.99. They were over 50% off! To complete his look, I bought these slip-on khaki sneakers from Gap as well. They were only $12.49, which were regular $24.99. In total I saved $47 on his look!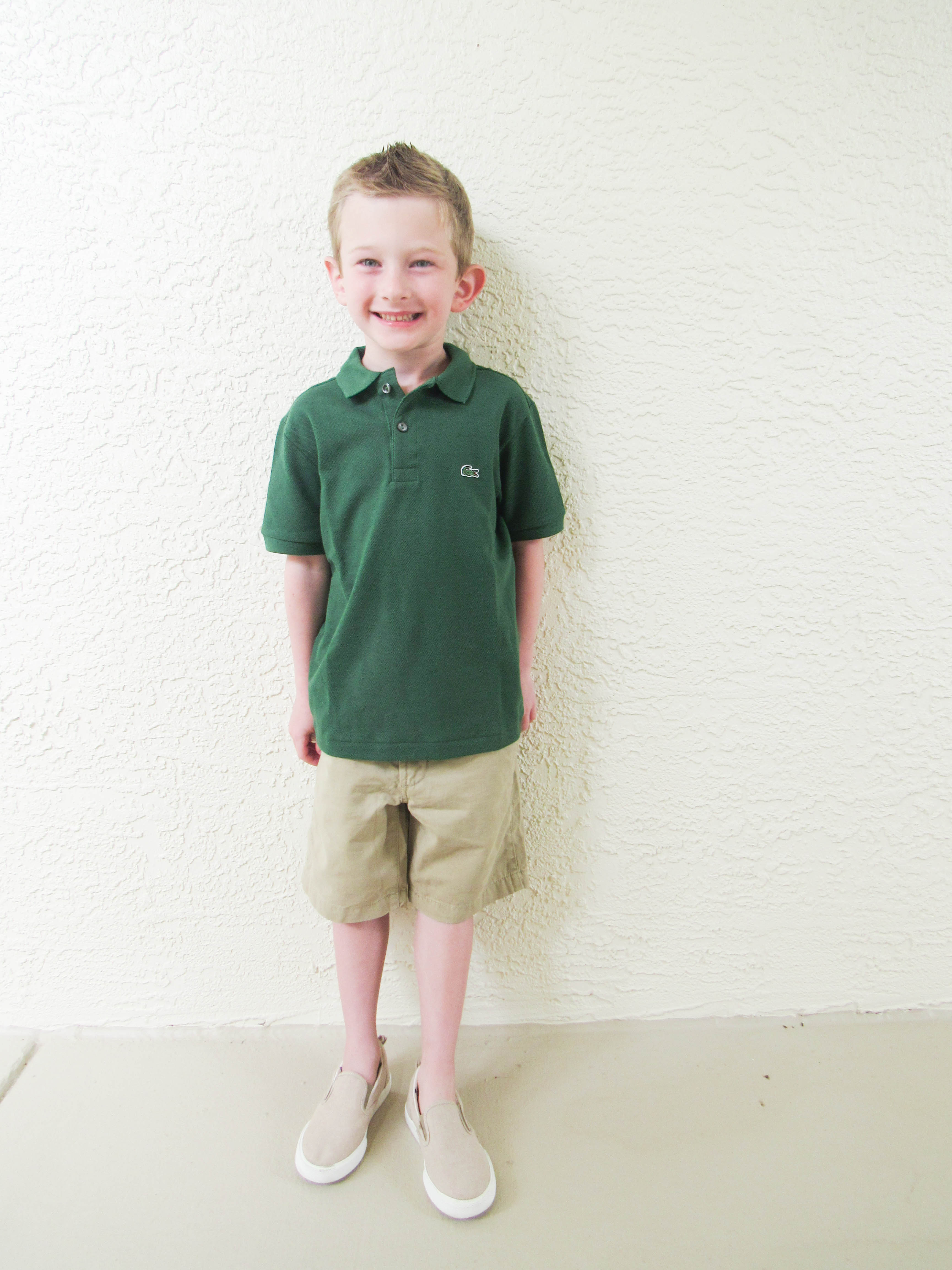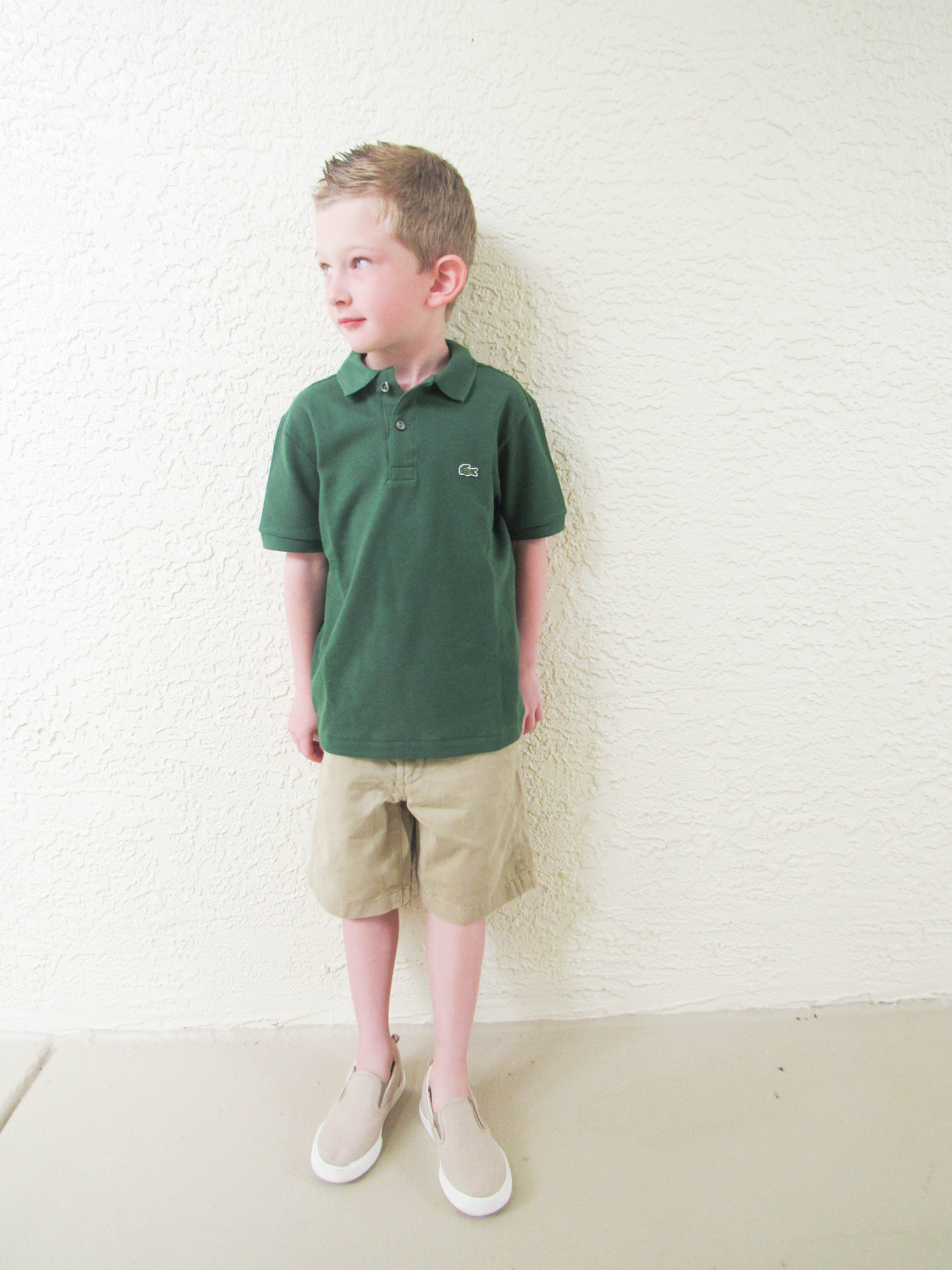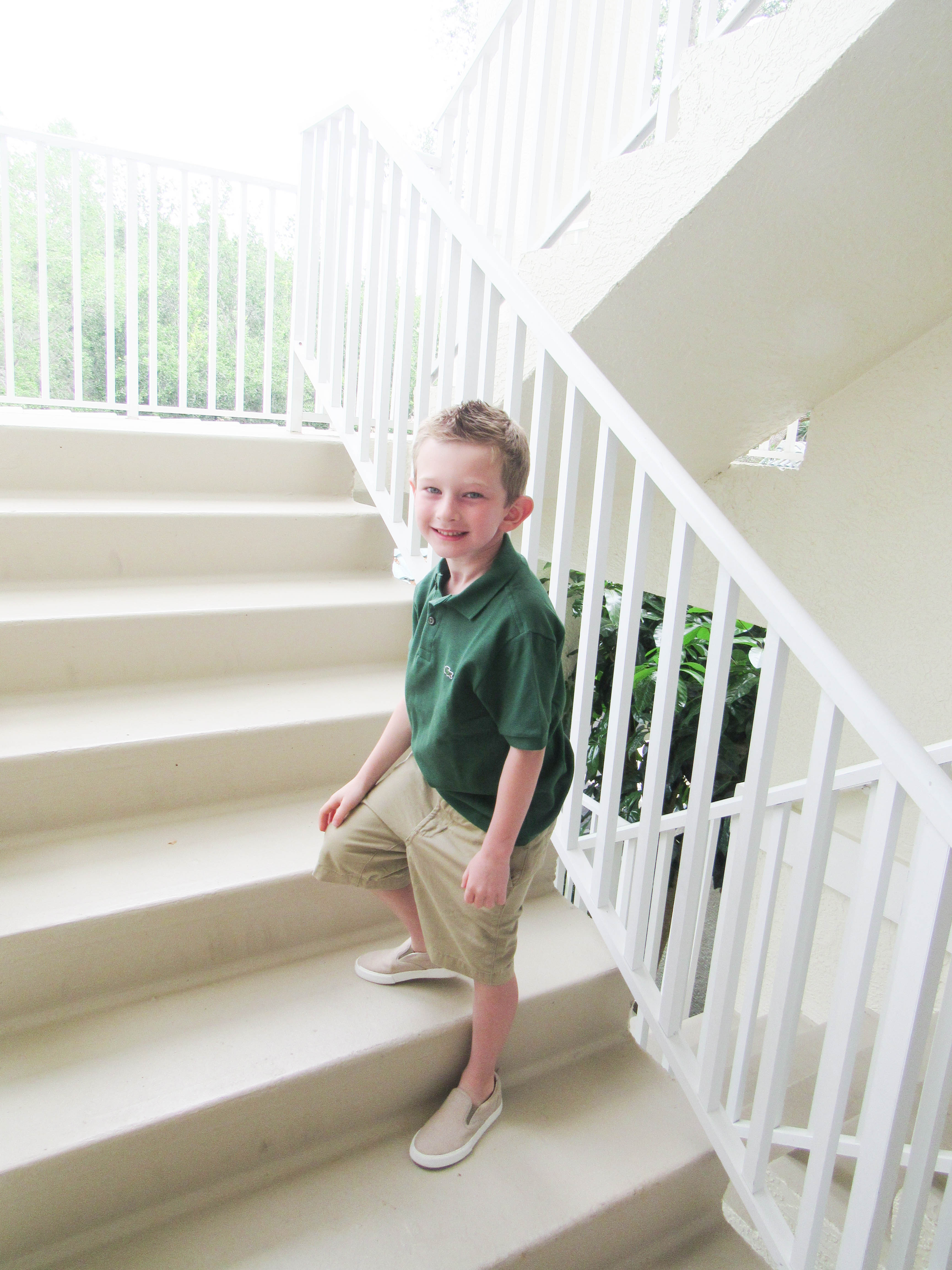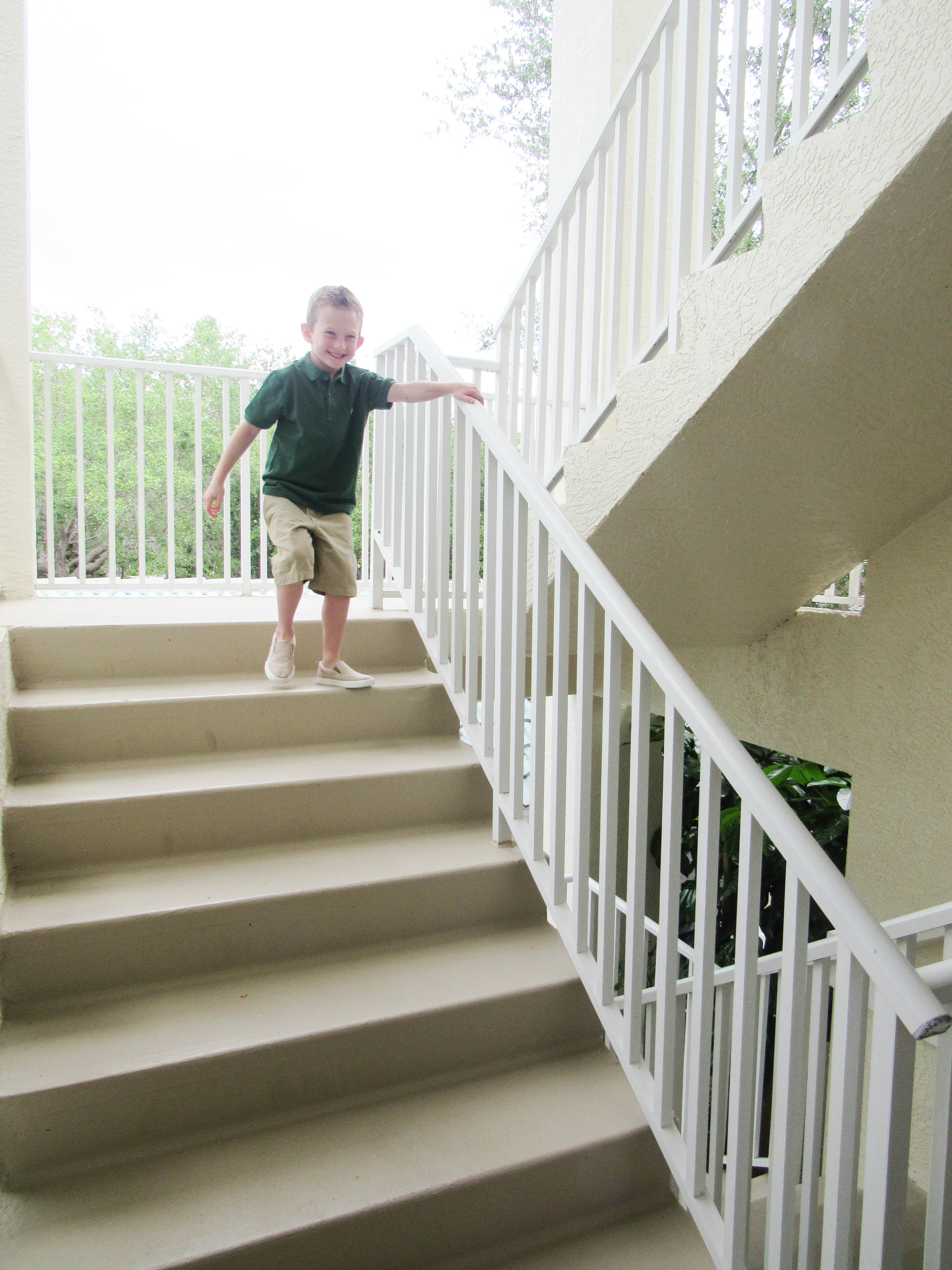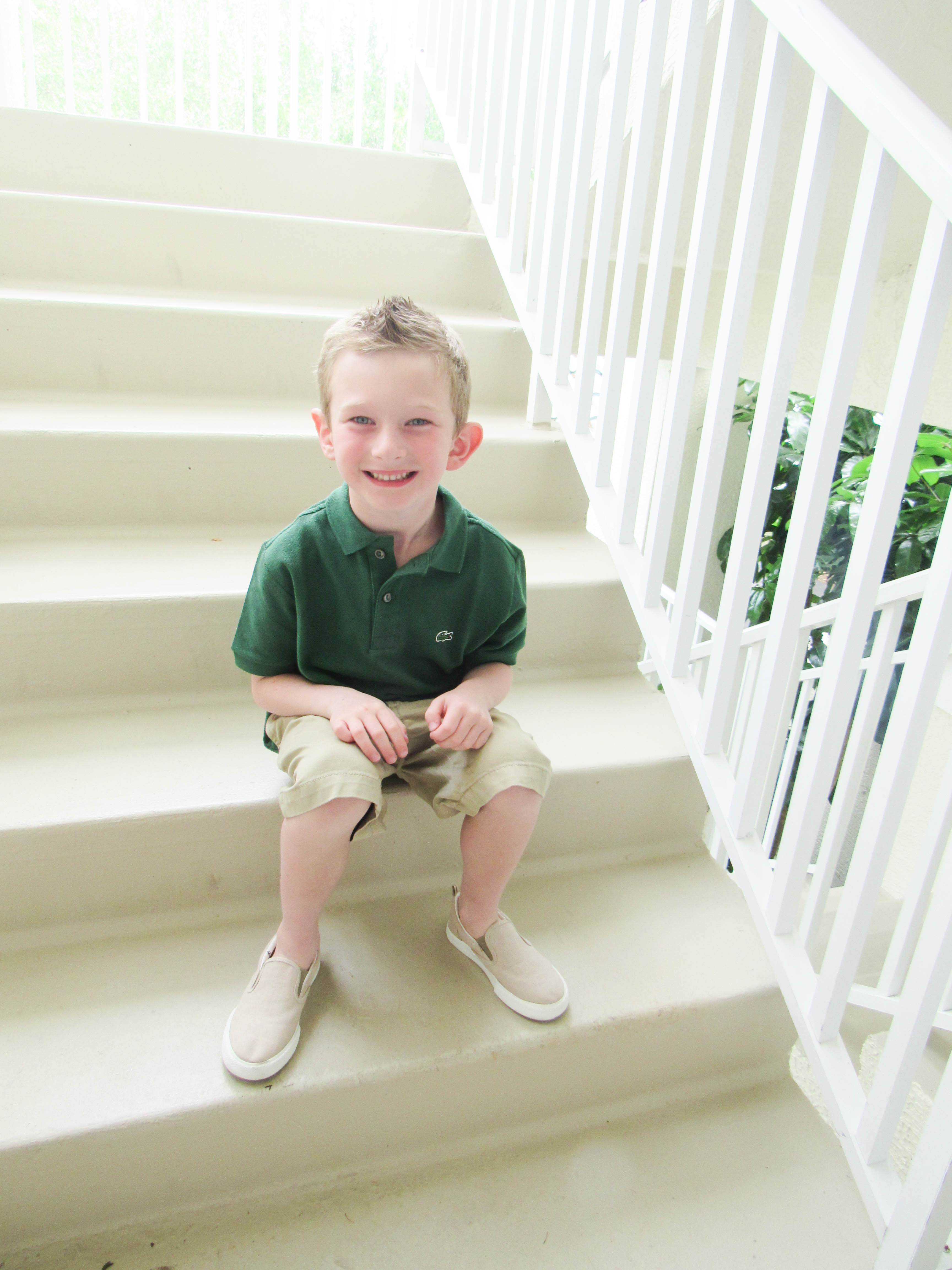 How darn cute is this dress from Gymboree?! I saw it as soon as I walked in the store and knew I had to get it for my daughter! It was regular $39.95, and I got it for only $12.99. She looks so adorable in it! Everything in Gymboree was $12.99 or under, so I went pretty crazy. I wanted to make sure I got a cardigan with this dress for days where it might be a bit cooler in the summer. I found the cutest white cardigan that has 3 bows on the front of it that matches perfectly! The price was perfect too, regular $32.95, on sale for $12.99. She loves purses now, so I picked up this little white purse as well at Gymboree for only $11.97. It has a cute little flower on the side of it.
To finish off her look, I found little white shoes from Carters. They were regular $34, but I got them on sale for $20.40. In total I saved over $68 on this look!