Hello! Sorry I have been absent for so long from the blog. We just got back yesterday from a 2 week vacation in Florida. We had such an amazing time spending it together as a family. Unfortunately, today is back to reality which means, back to work, doing laundry, running errands, and making dinners again, lol!  With Easter coming this weekend, I still need to pick up some treats for the kids, and make a dessert to take to my parents house on Sunday. So, this week is going to be pretty busy for me!
Luckily when I was in Florida, I picked up 2 cute outfits for the kids from Miromar Outlets for Easter weekend. So thankfully, I have one less thing to worry about this week.
When I am in Naples, Florida, I cannot leave without a visit to Miromar Outlets. I not only find amazing deals for myself, but for the kids too! They have a ton of clothing stores for kids.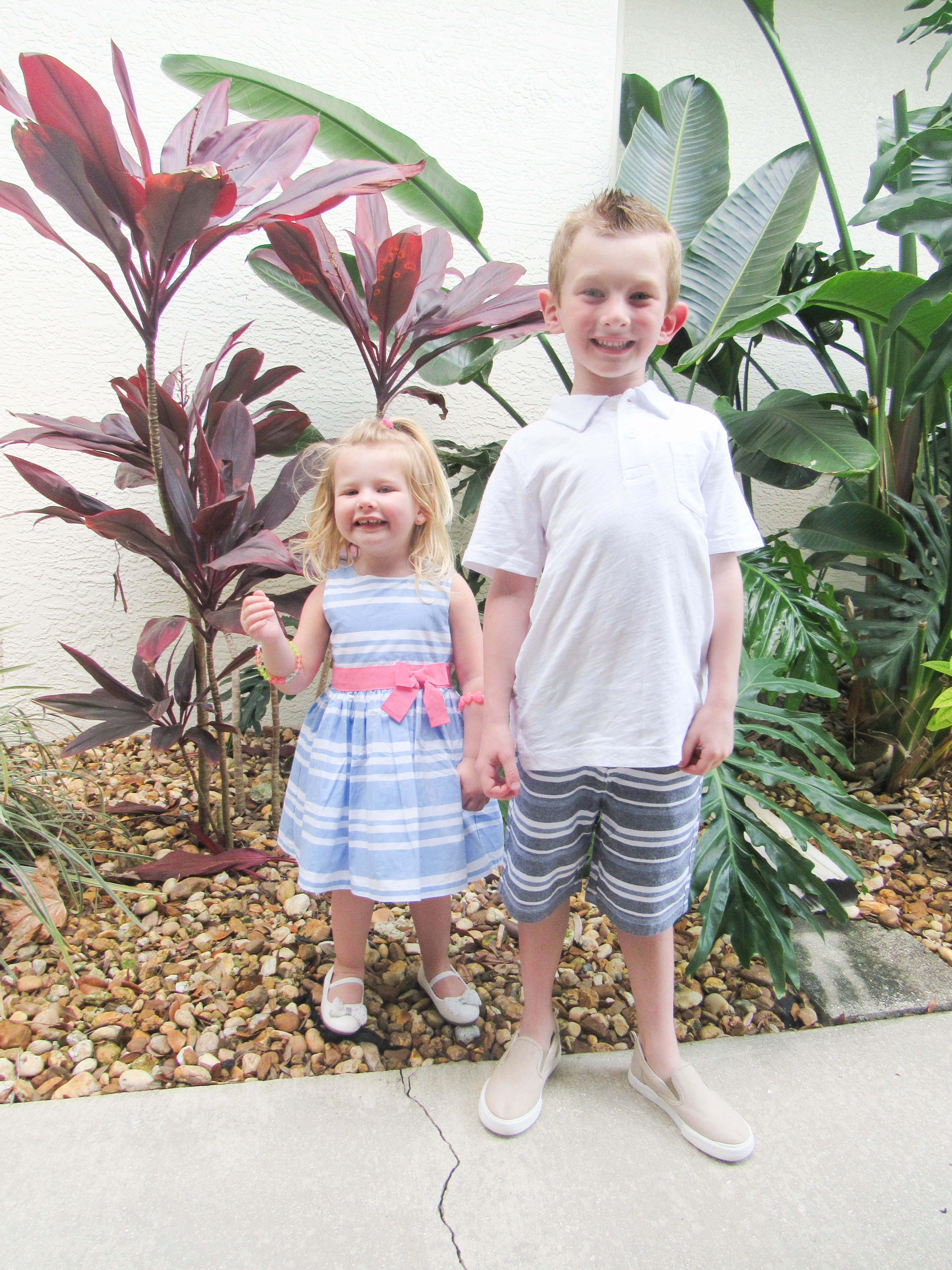 This is the outfit I picked out for my son to wear for Easter. I purchased the white polo shirt, and the blue striped shorts from Gymboree. Everything in the store was $12.99 or less. The shirt was regular $16.95, on sale for $8.00, and the shorts were regular $24.95. on for $12.99. His shoes I purchased from the Gap. The whole store was 50% off, so I got his shoes for only $12.49. They were regular $24.99. In total, I saved $33.41 on his Easter outfit.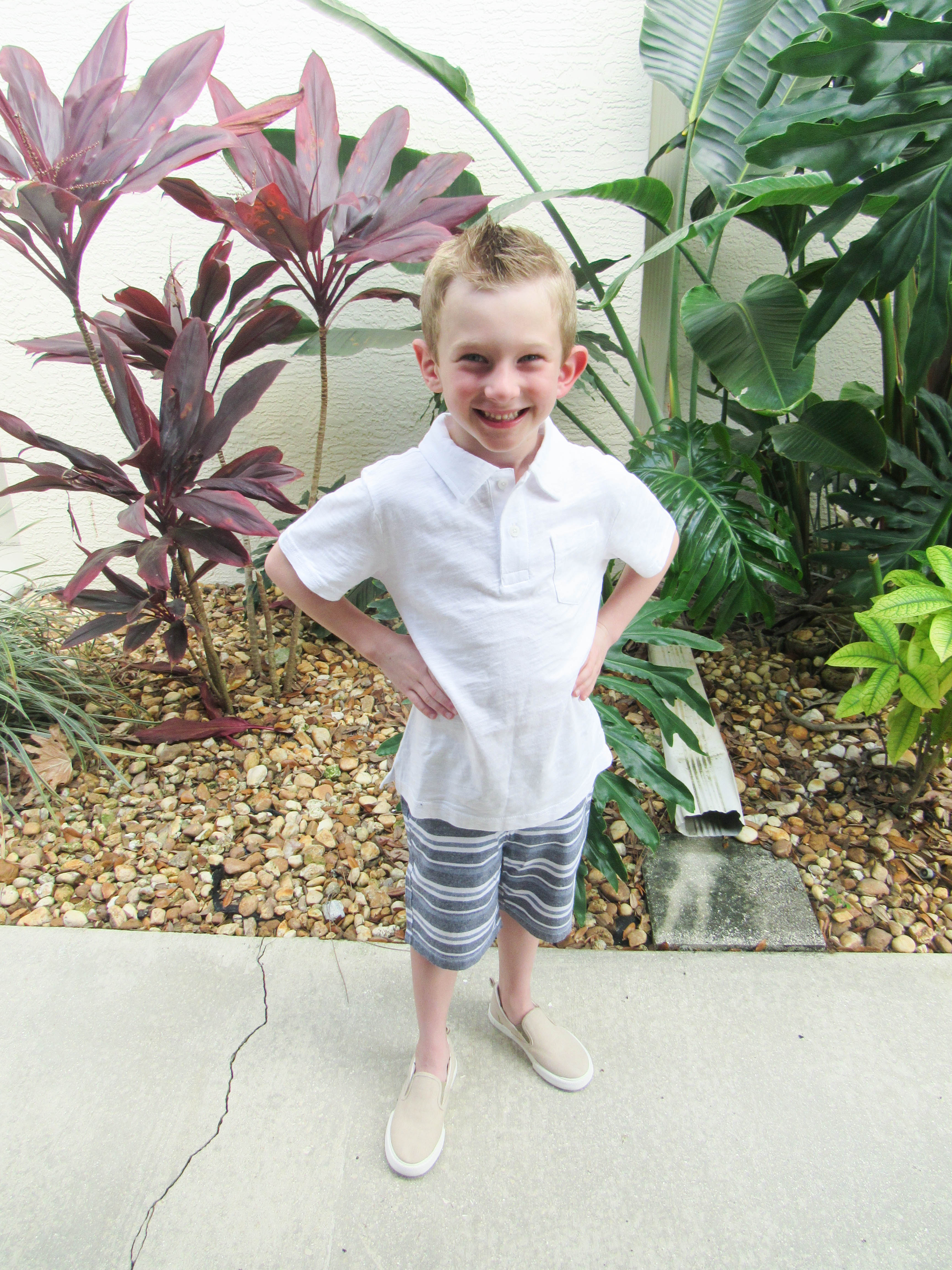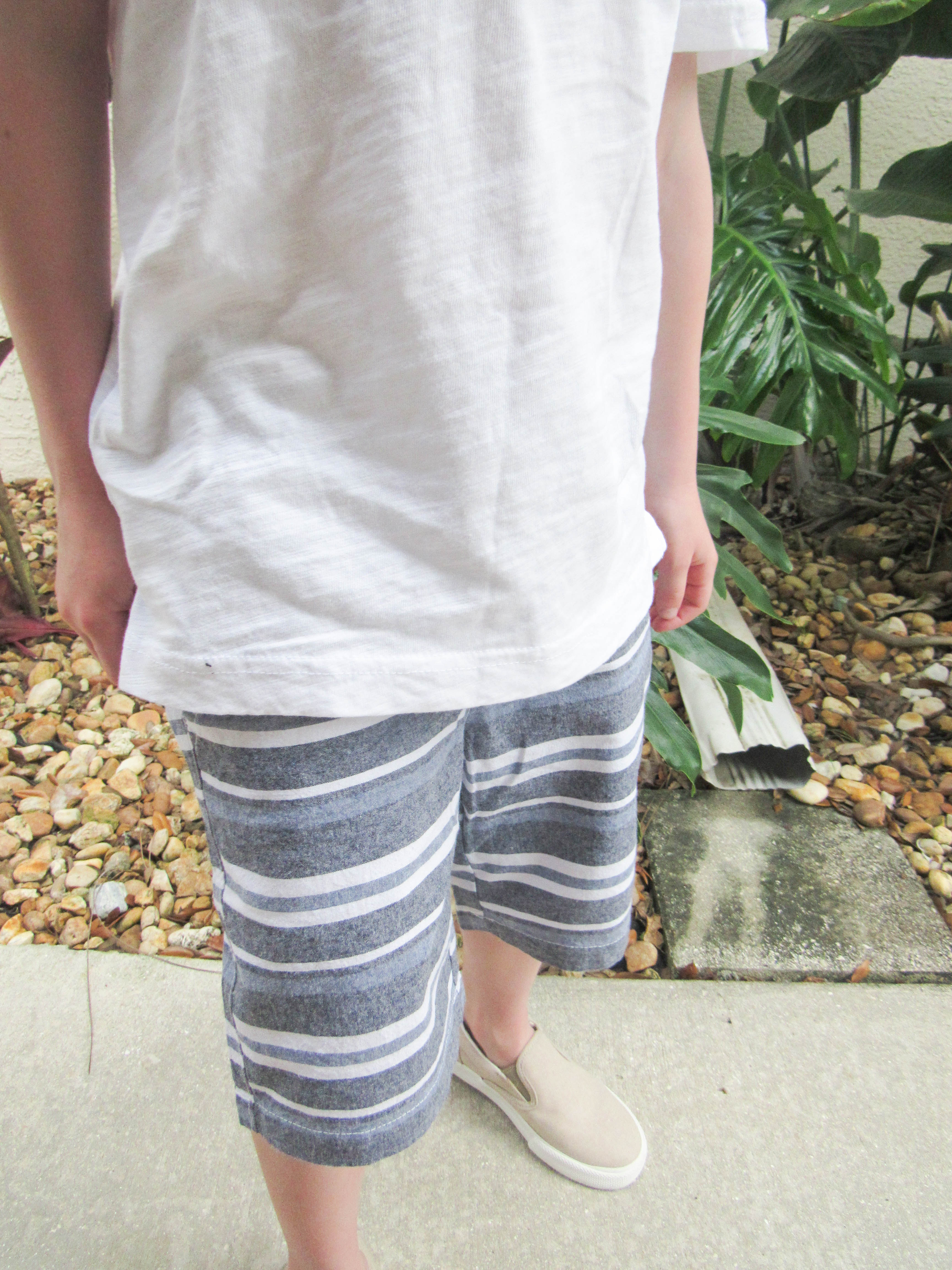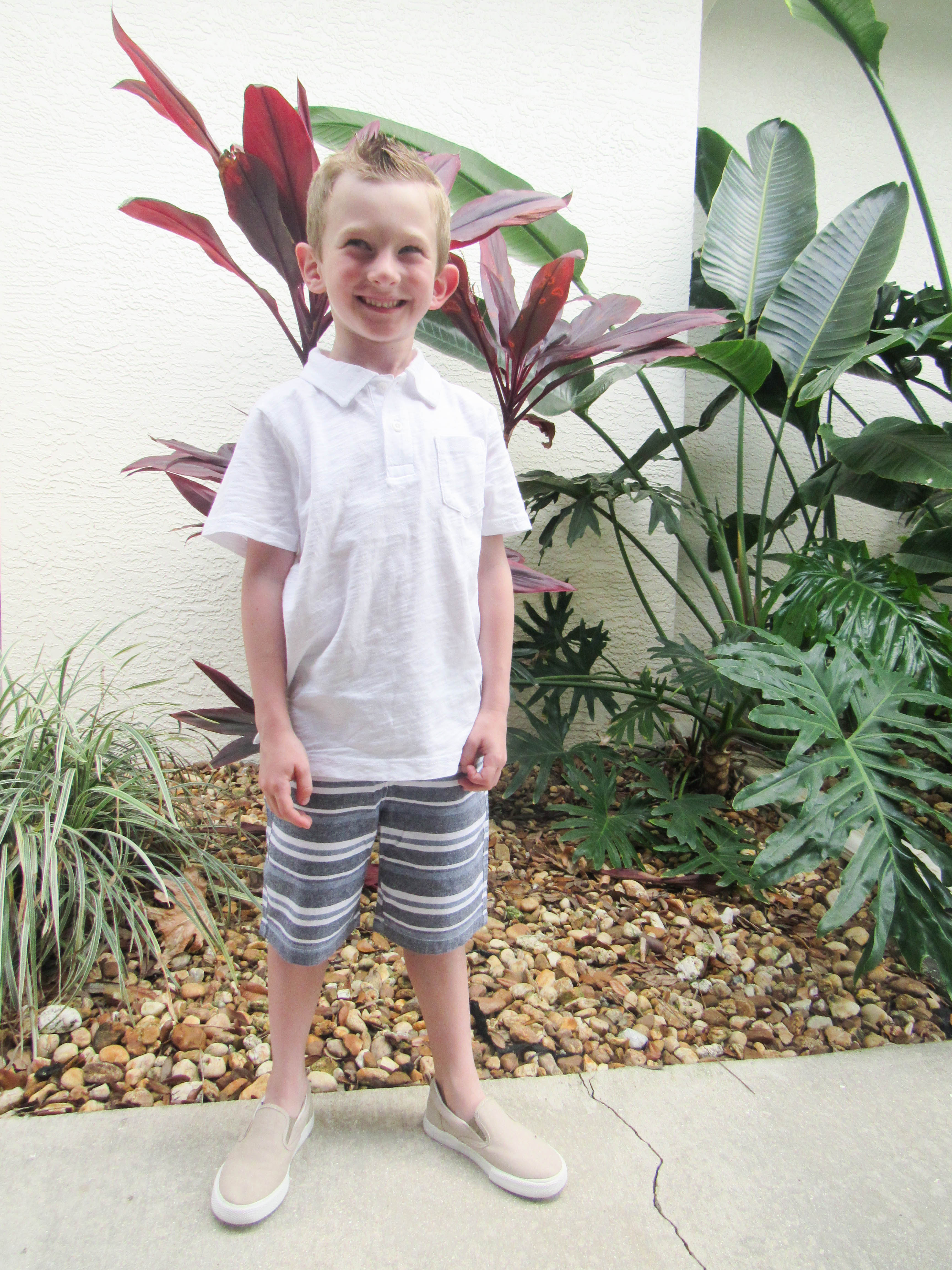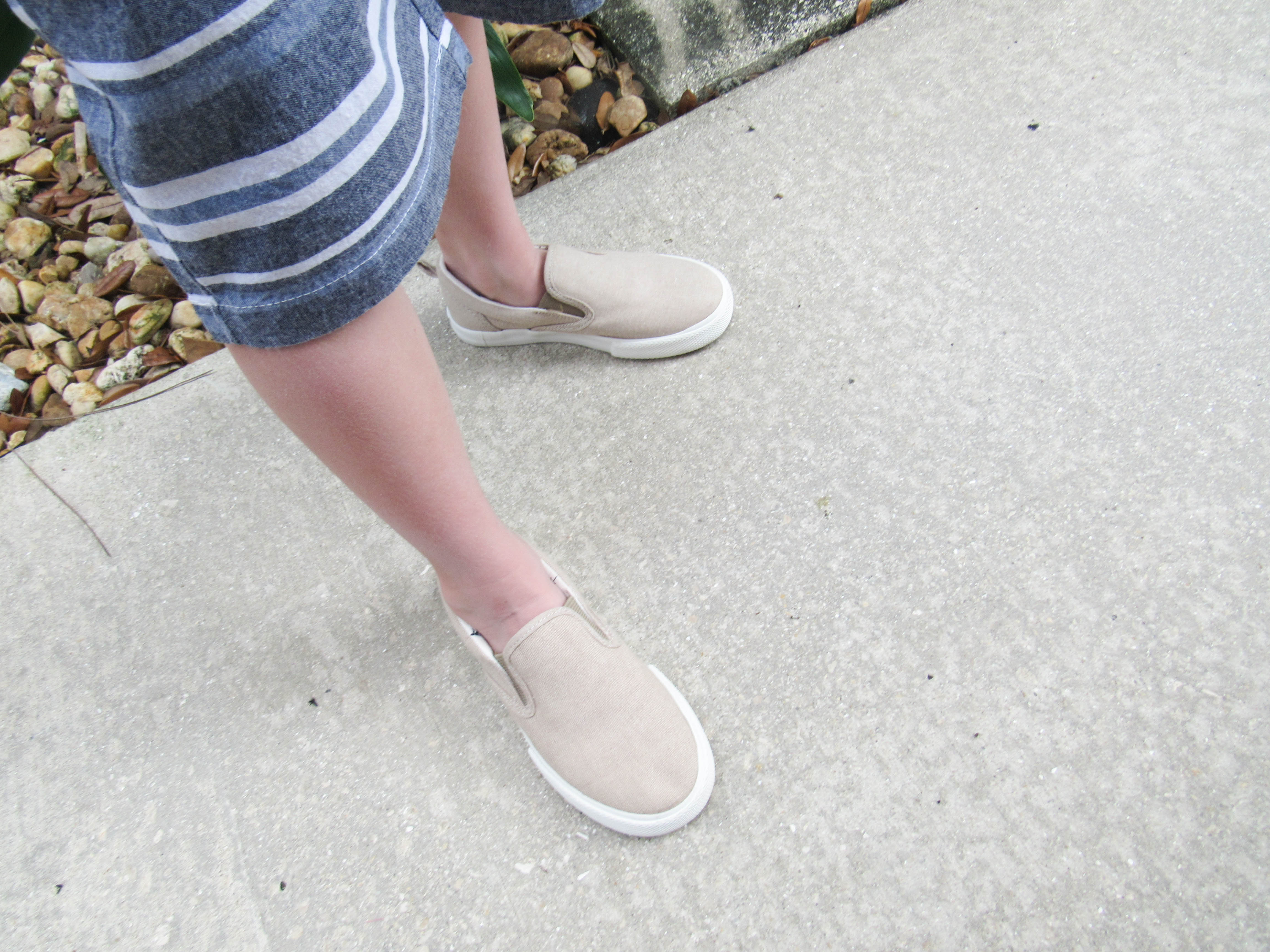 For my daughter's Easter look, of course I had to pick out a dress. This whole look I found at Carter's. Not only was everything in the store on sale, but if you spent $40 or more, you got an extra 20% off!
Her dress was regular $40, but I ended up getting it for only $12.80! I found the cutest pair of white shoes, with little white and silver bows on the tops, for only $20.40. They were regular $34.00. Finally to finish off her look, I found matching bracelets that were regular $10, on sale for only $4. I saved a total of $46.80 on her Easter outfit.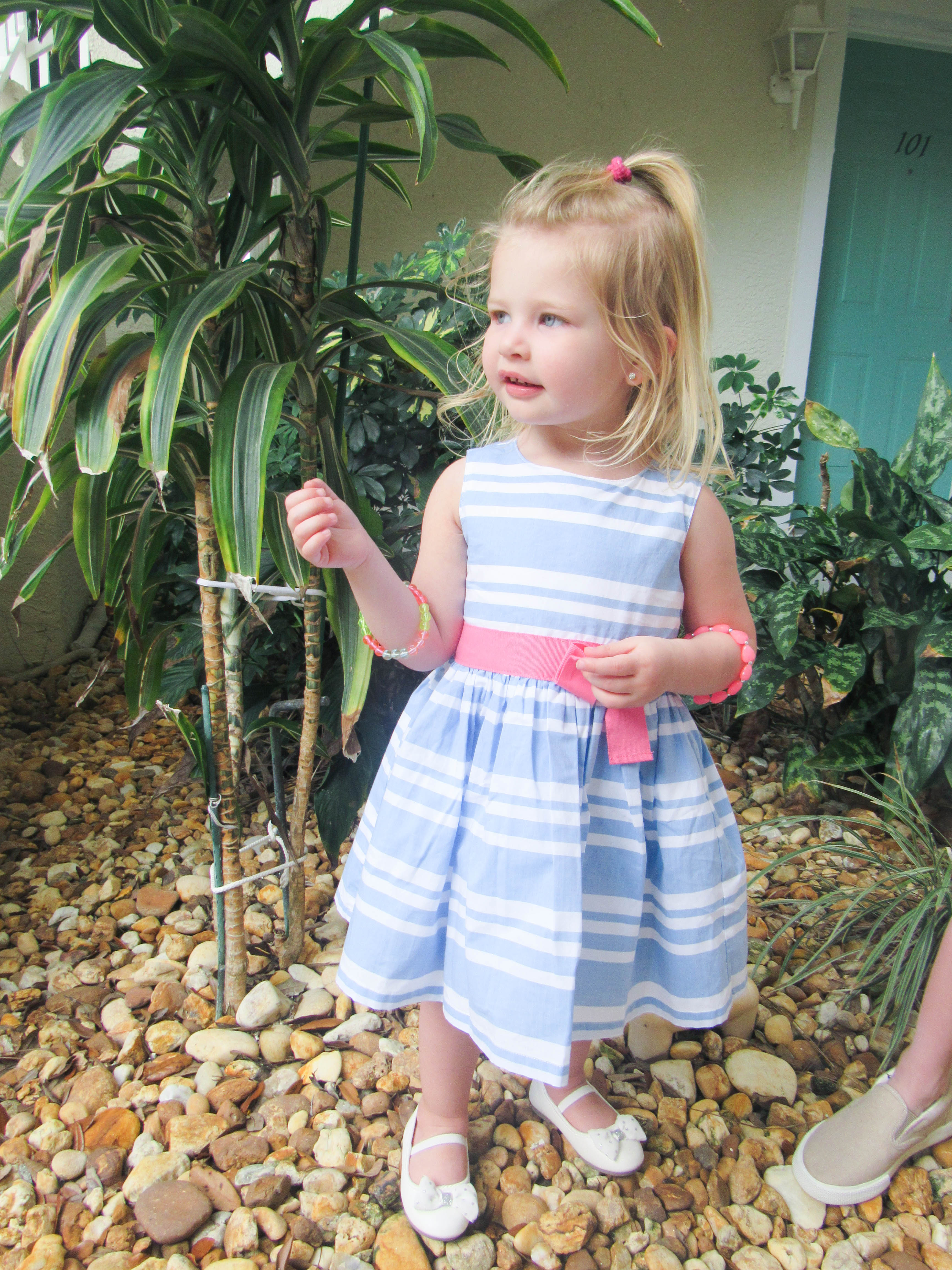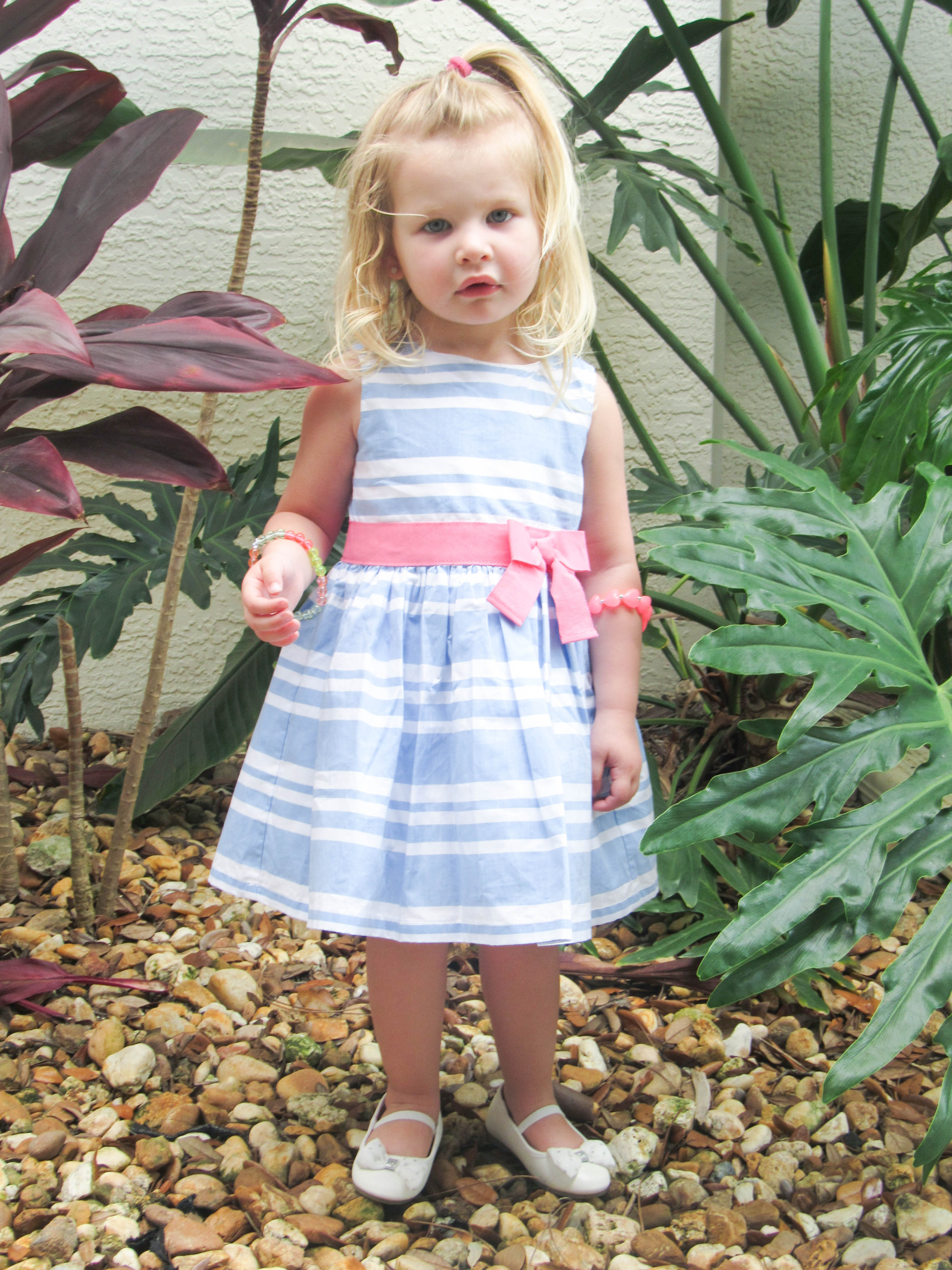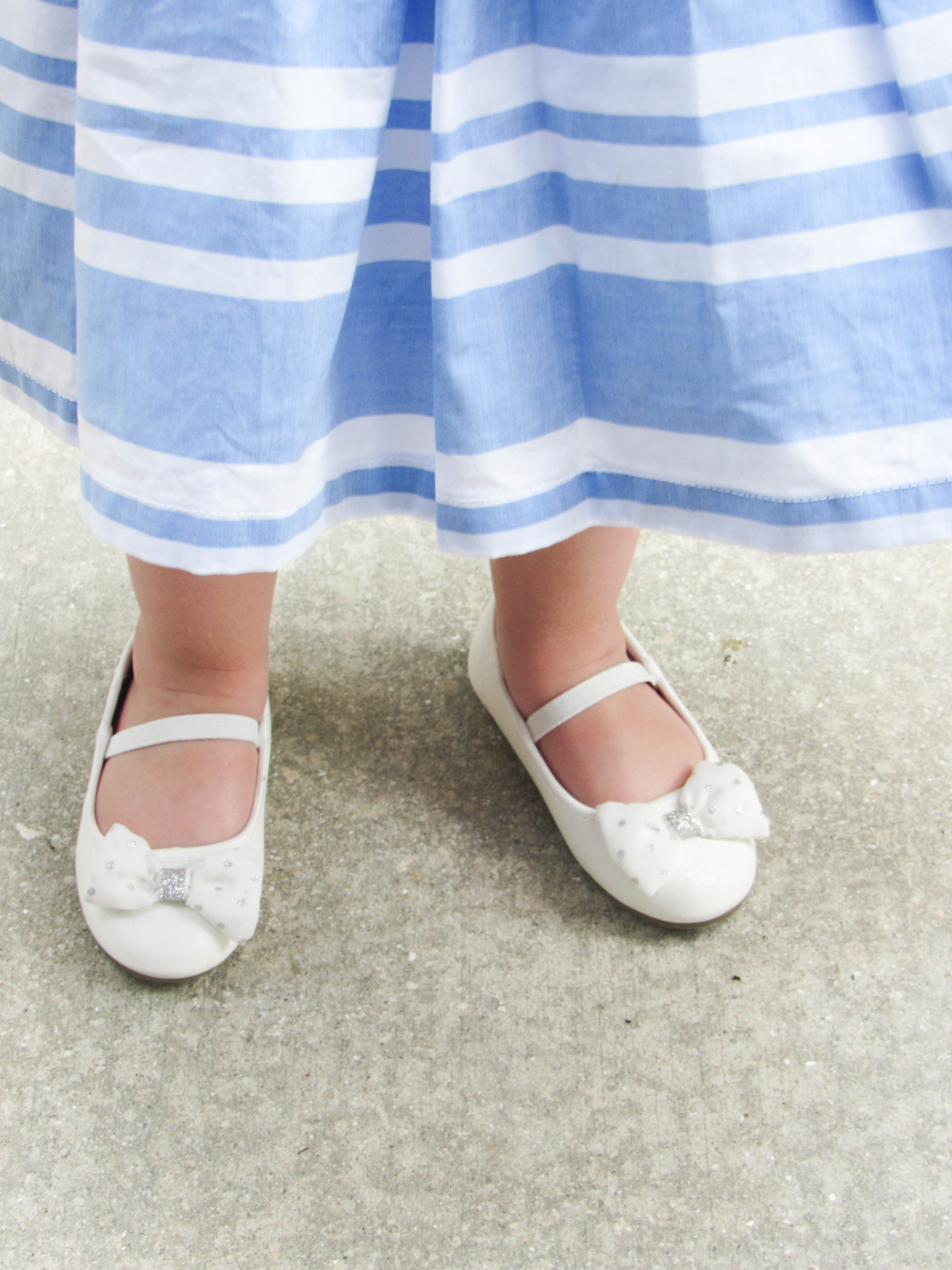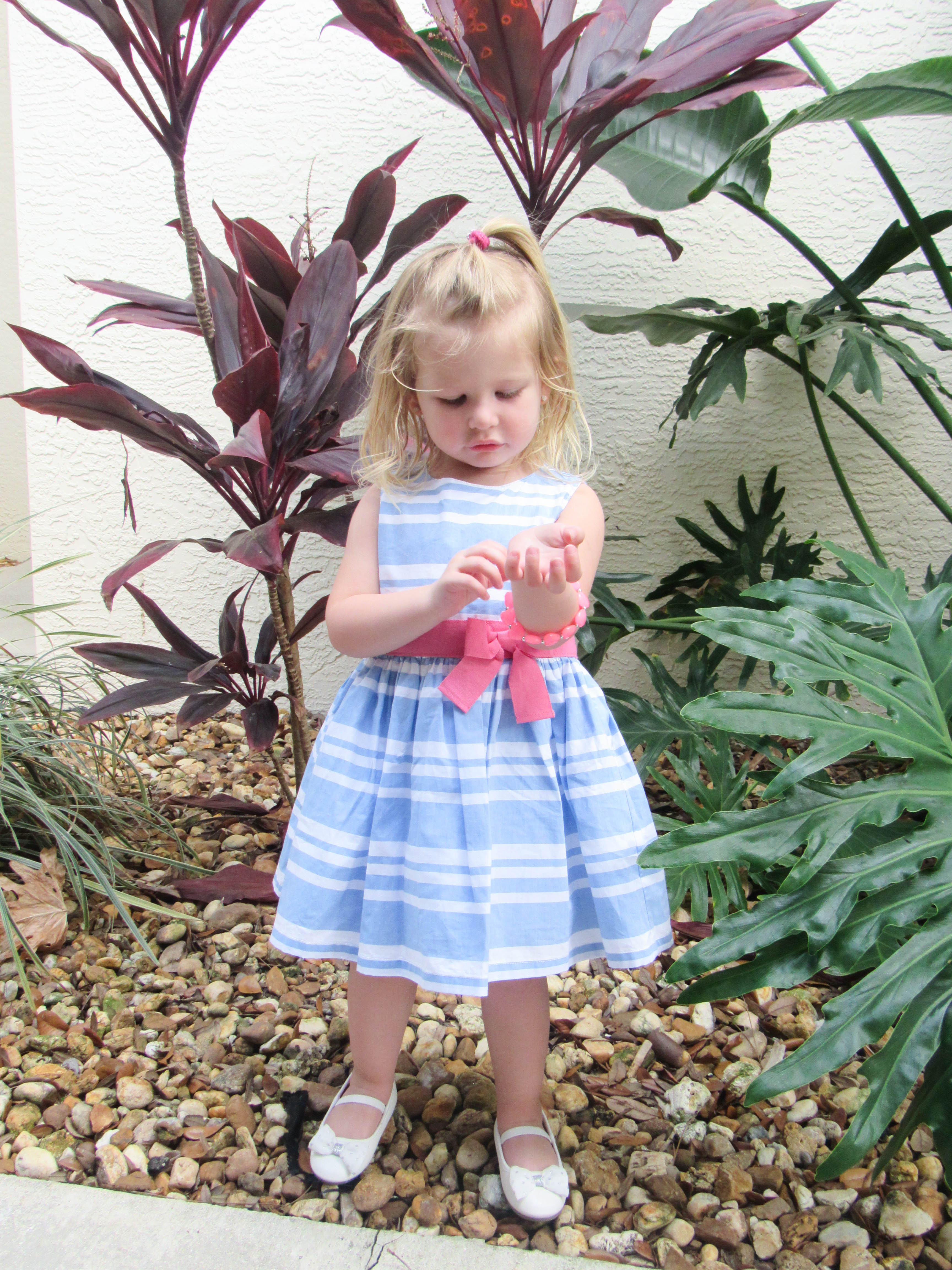 I'm so happy with the outfits I found at Miromar Outlets. Not only do I love them, but the kids love their new outfits too. They can't wait to wear them again this weekend. Together I saved over $80 on both their looks, which is amazing!!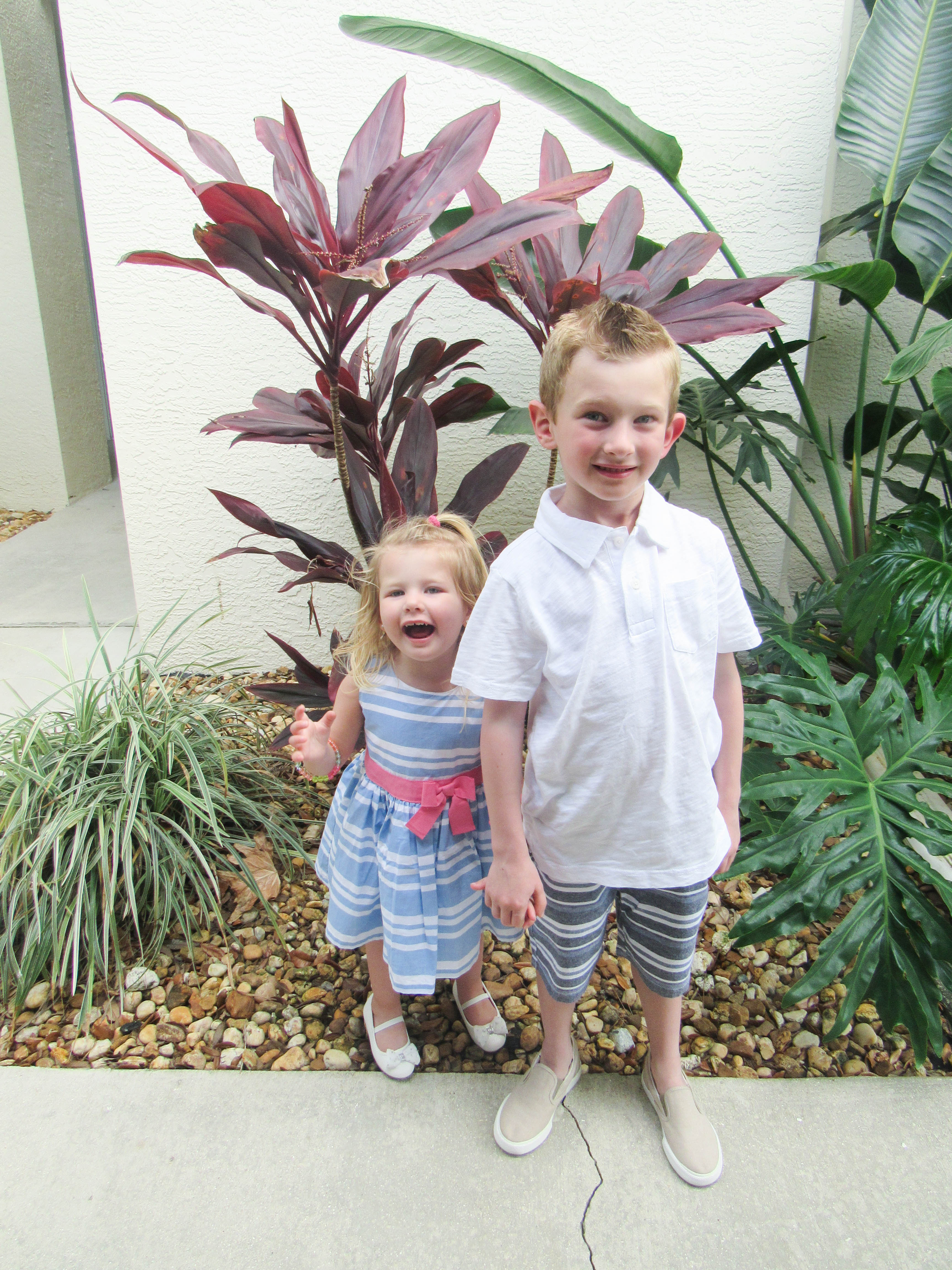 For more information on Miromar Outlets please visit their website, here.
Disclaimer: I received a gift card in exchange for this review, but all opinions are my own.