Last Friday was a really fun night, because I took my son and his friends to see the Harlem Globetrotters that were playing at the Tribute Communities Centre in Oshawa. This was everyone's first visit to see the Globetrotters, and boy did we have a great time!
Before the game, we were very lucky to get some magic passes, which allowed us to meet the players, and get their autographs. The kids were beside themselves. They were so excited! Some of the Globetrotters signed their basketballs, and also showed them some really cool tricks. There were a few other sections as well where they could dress up like a Globetrotter, and shoot some hoops!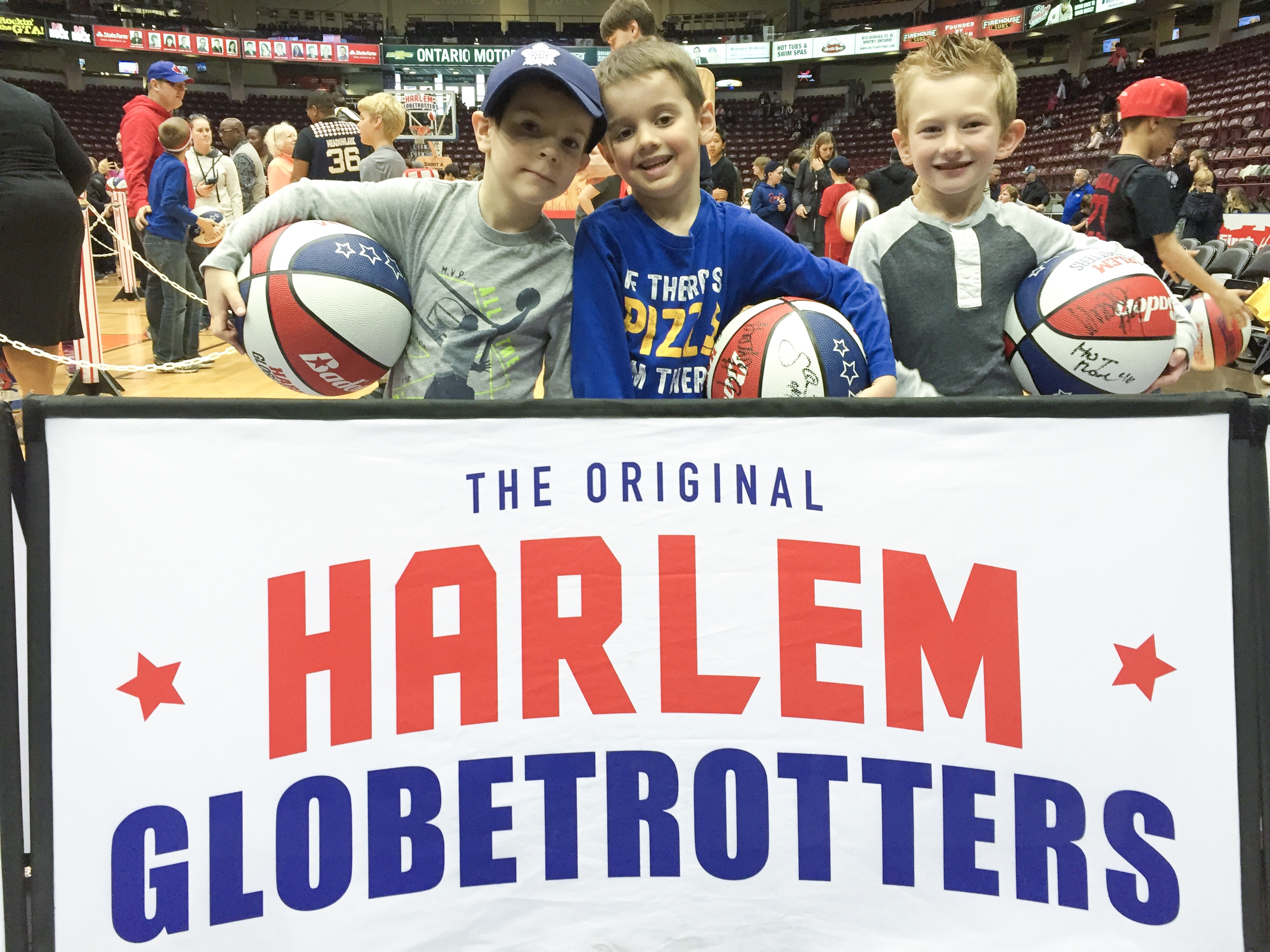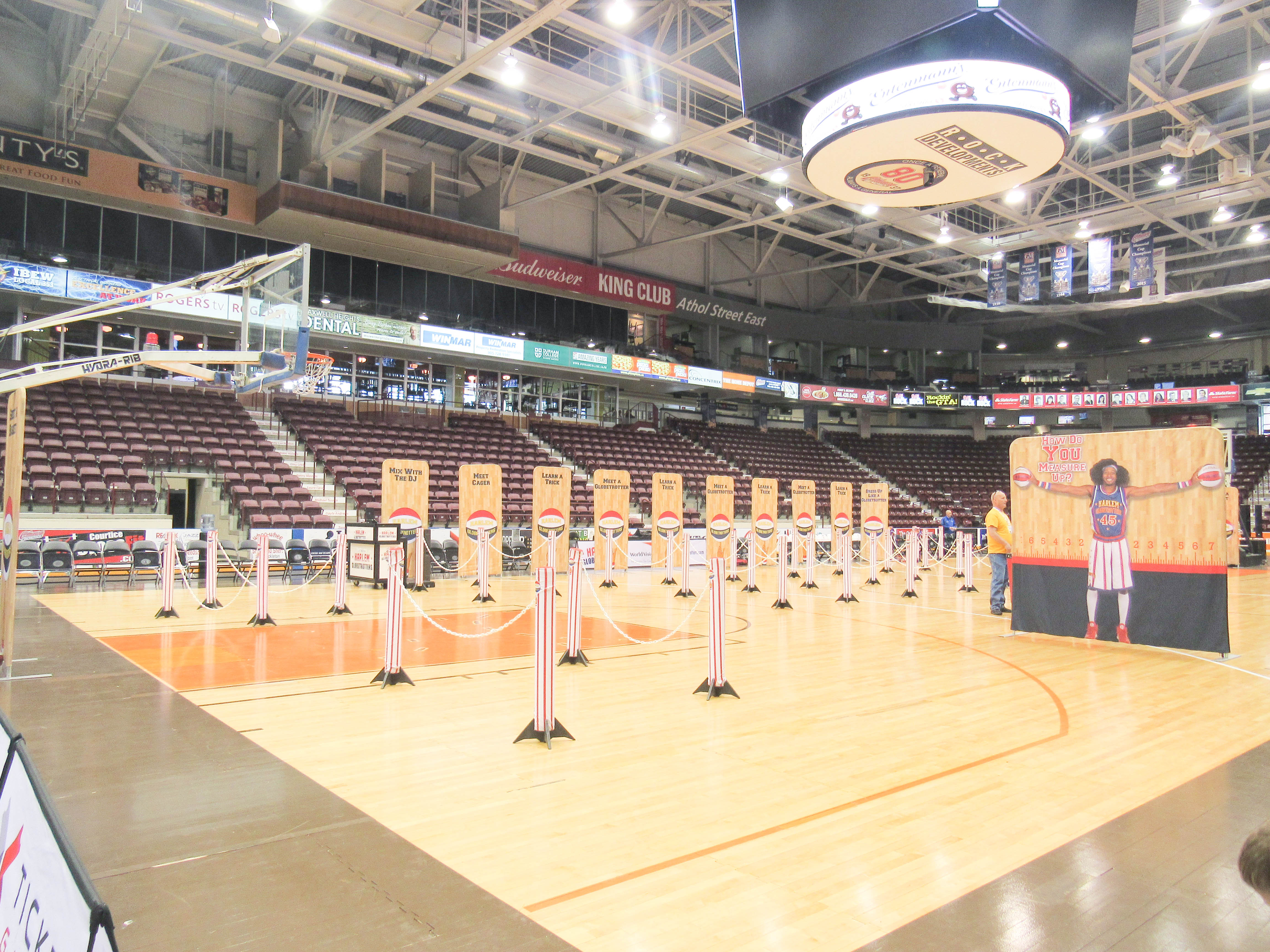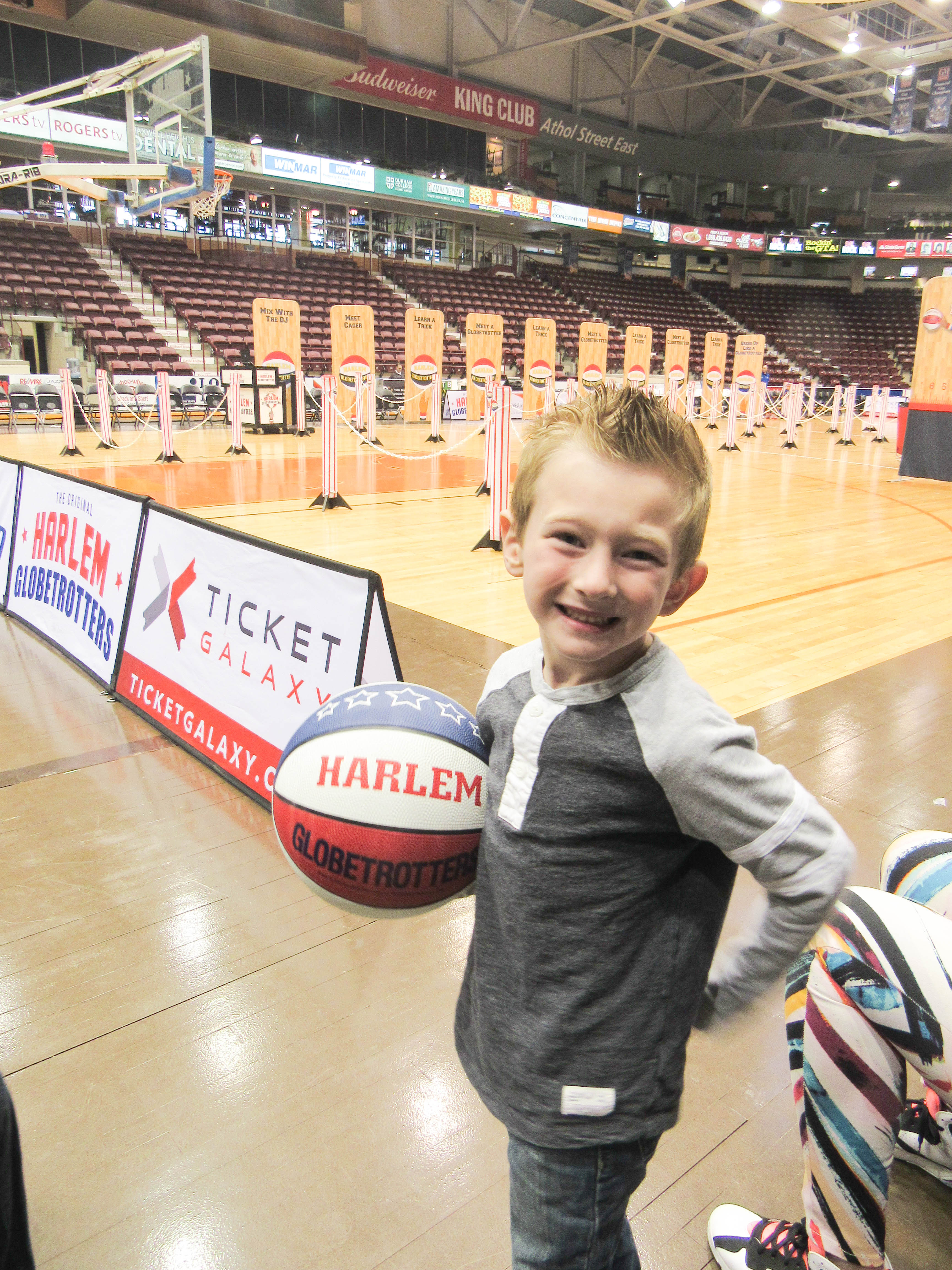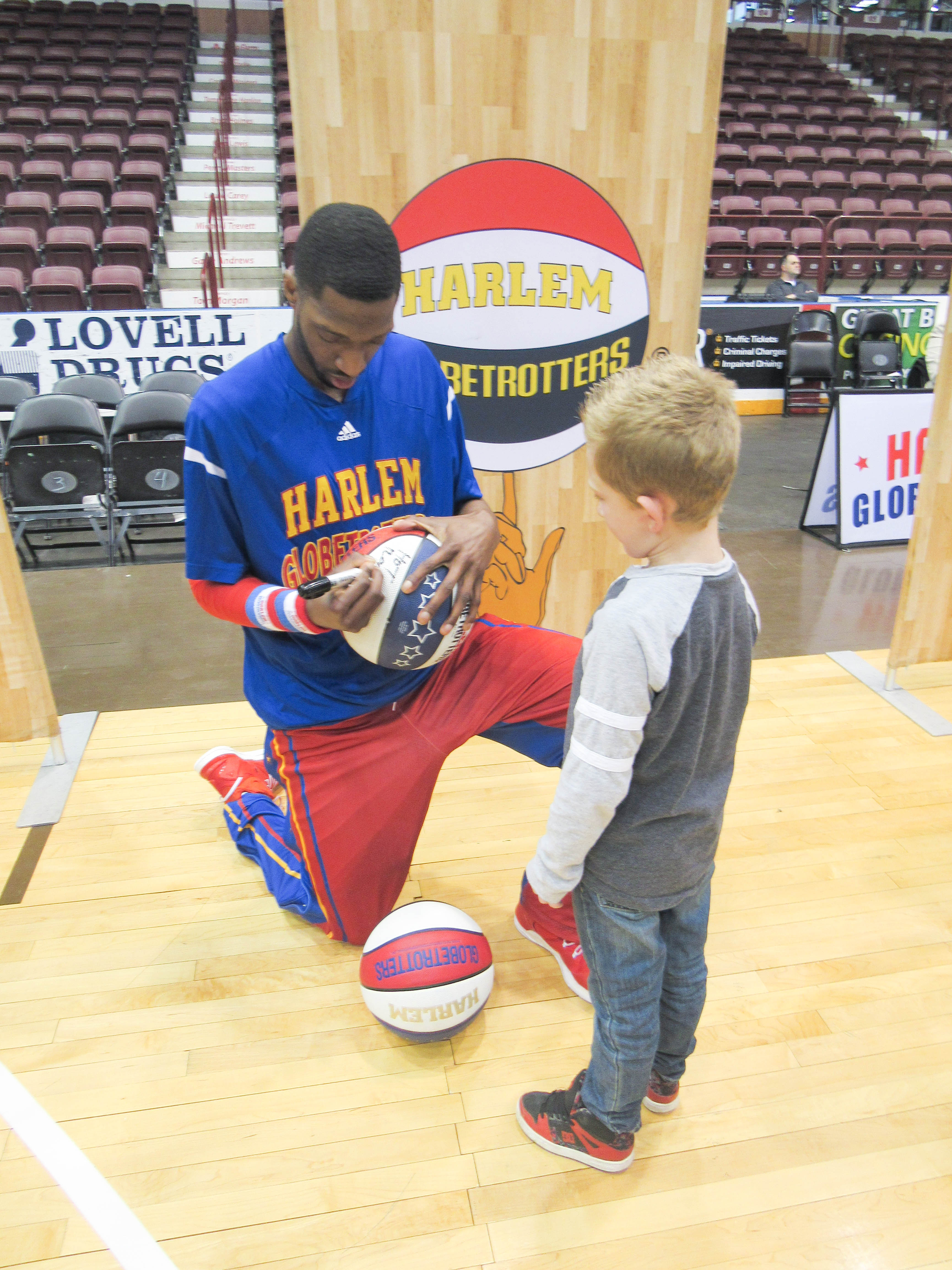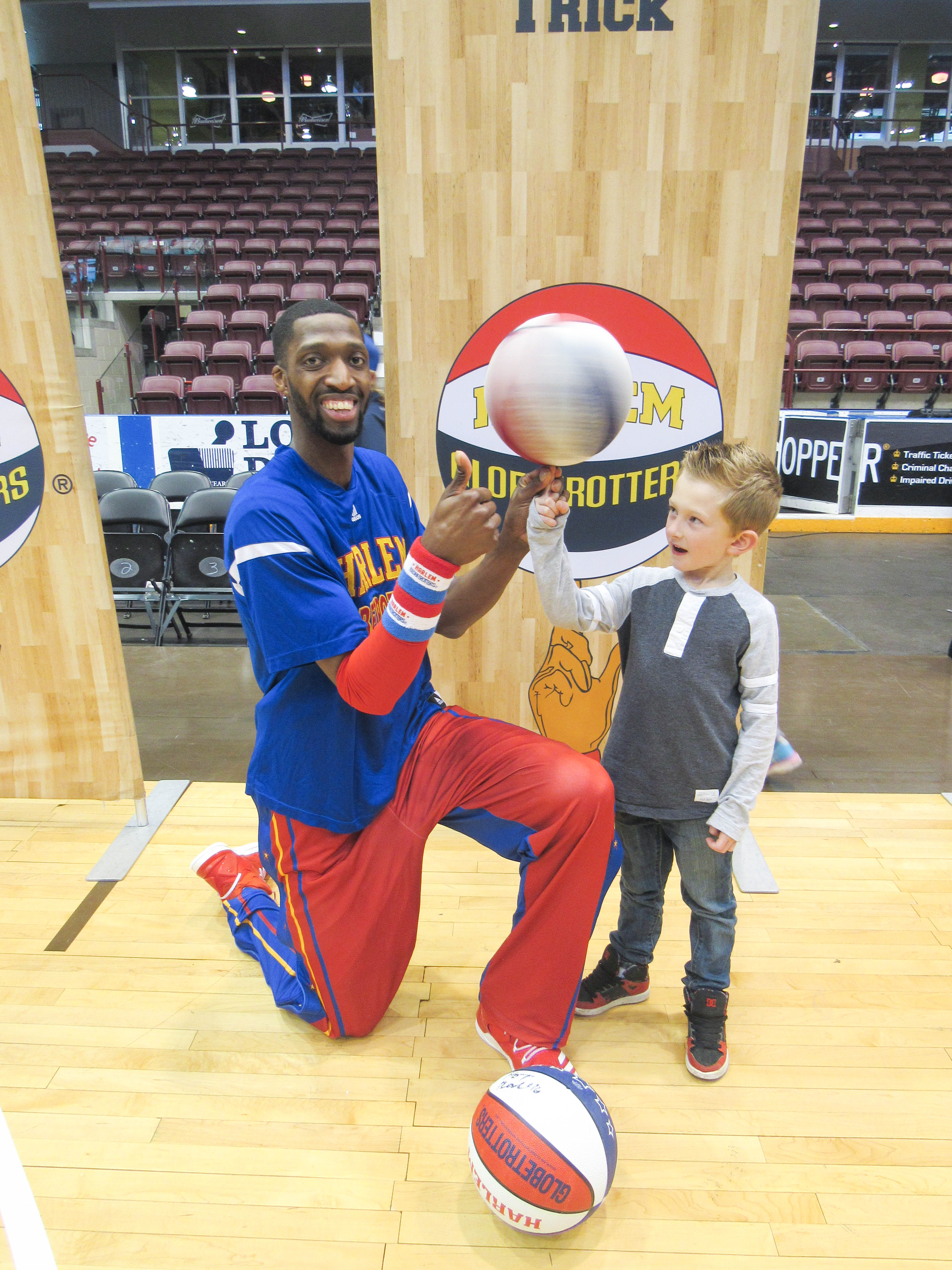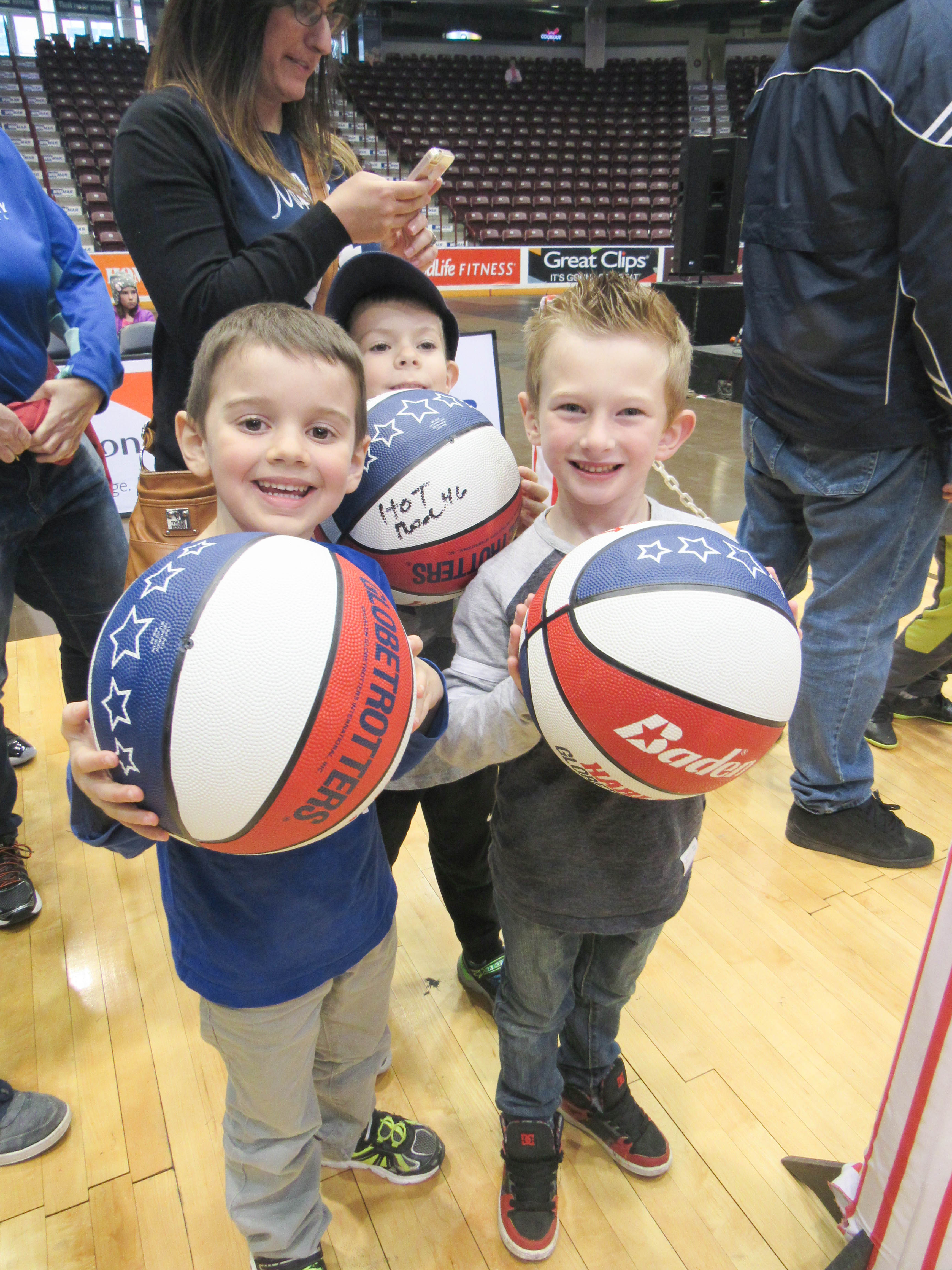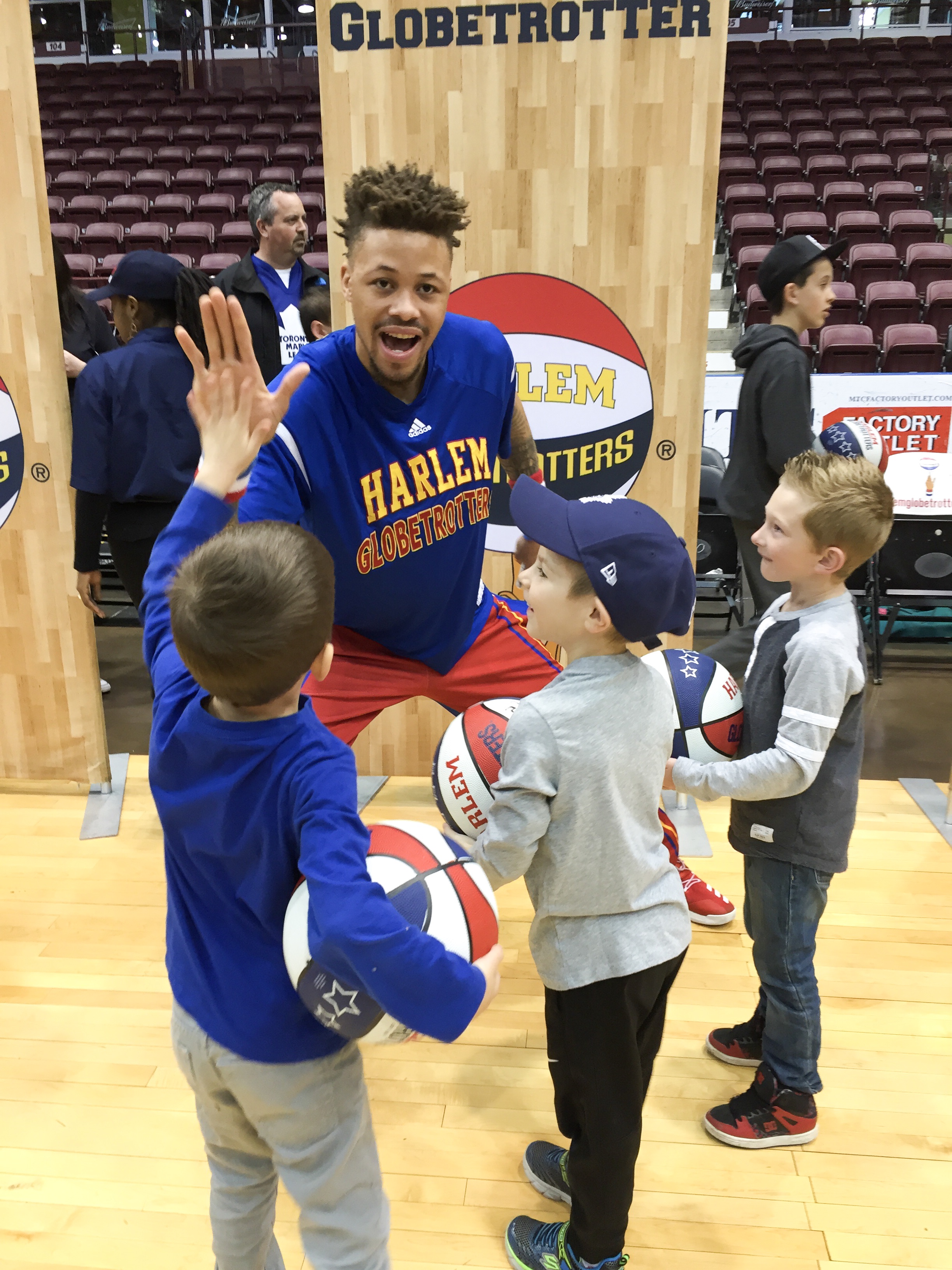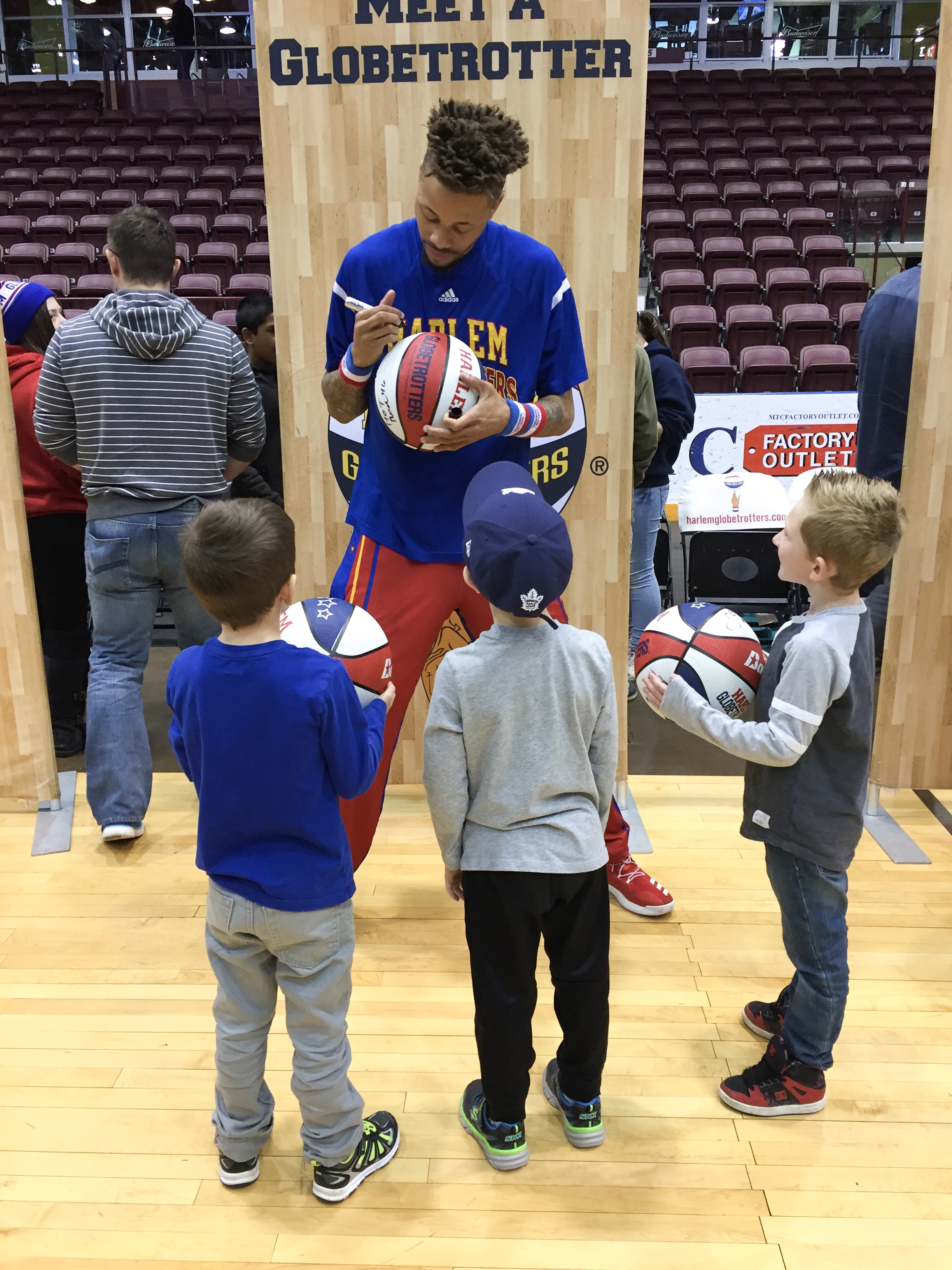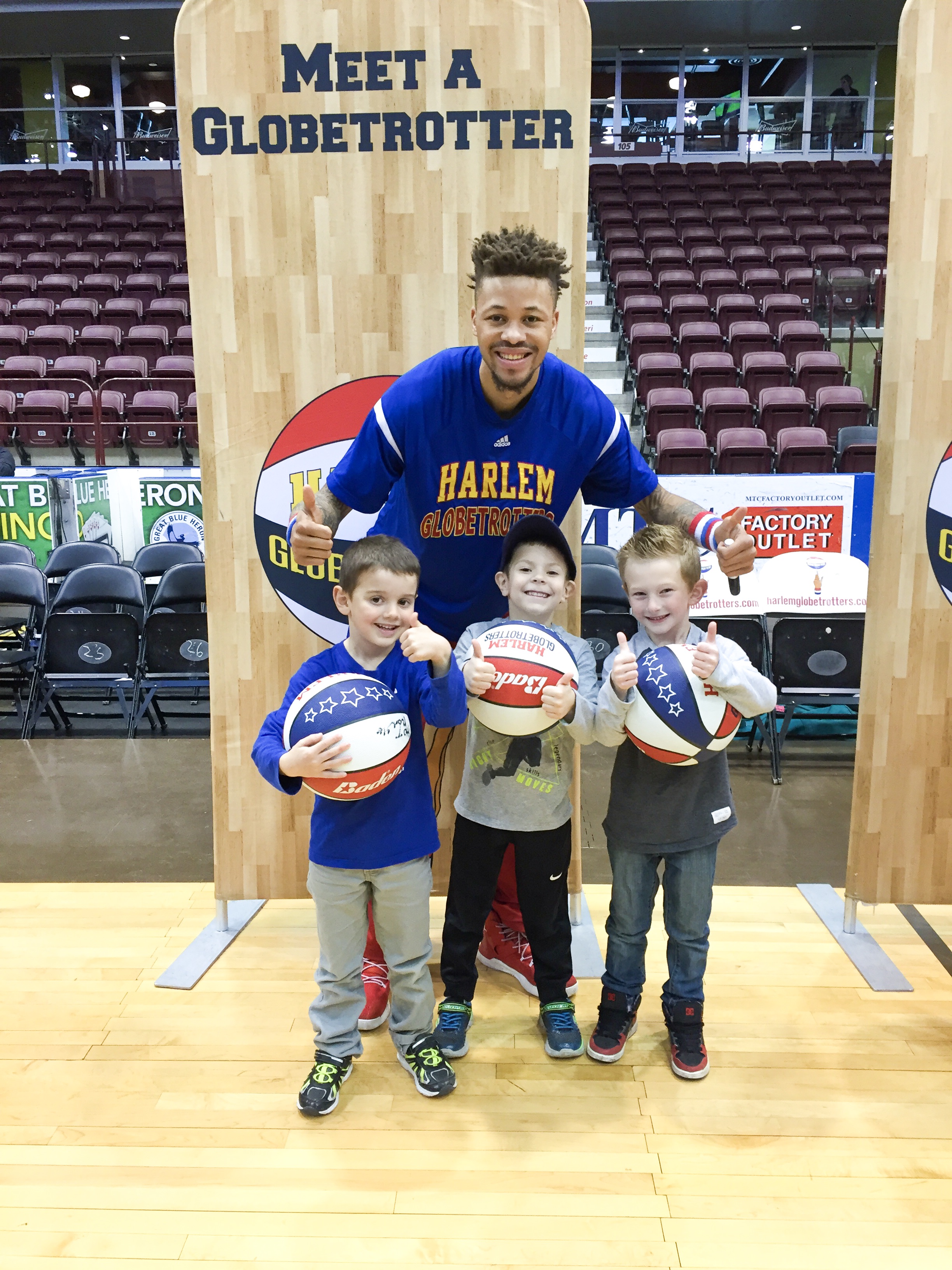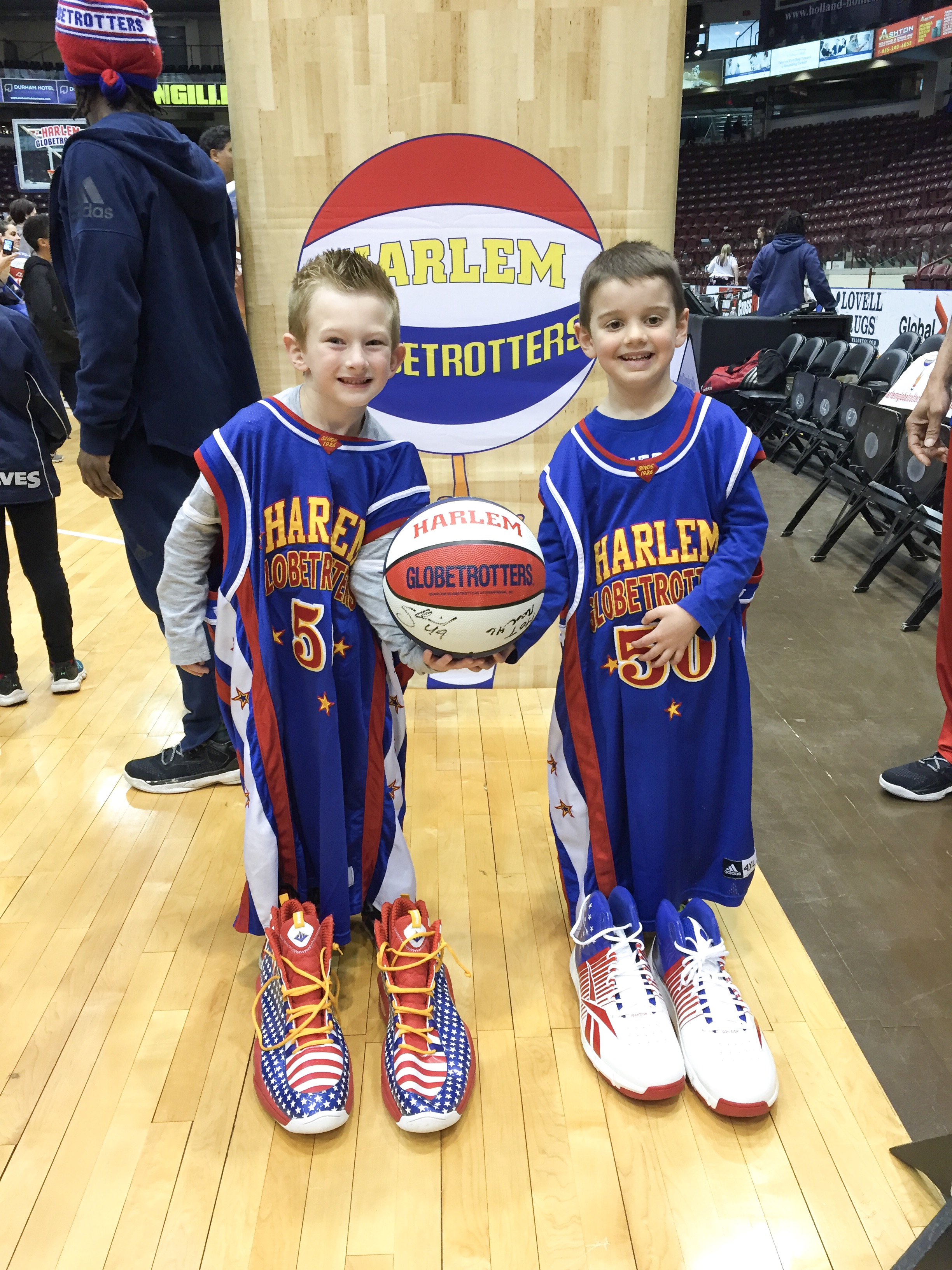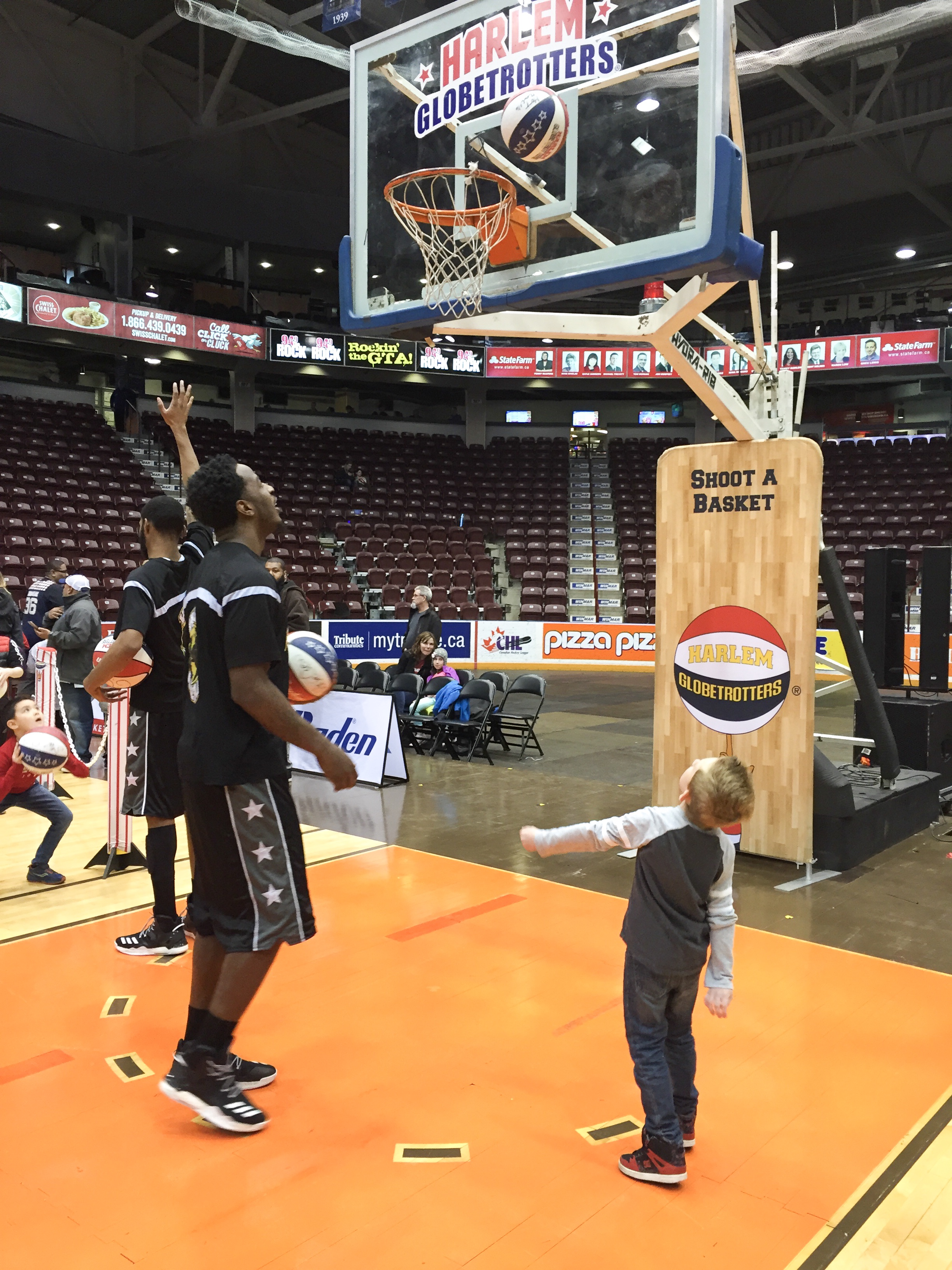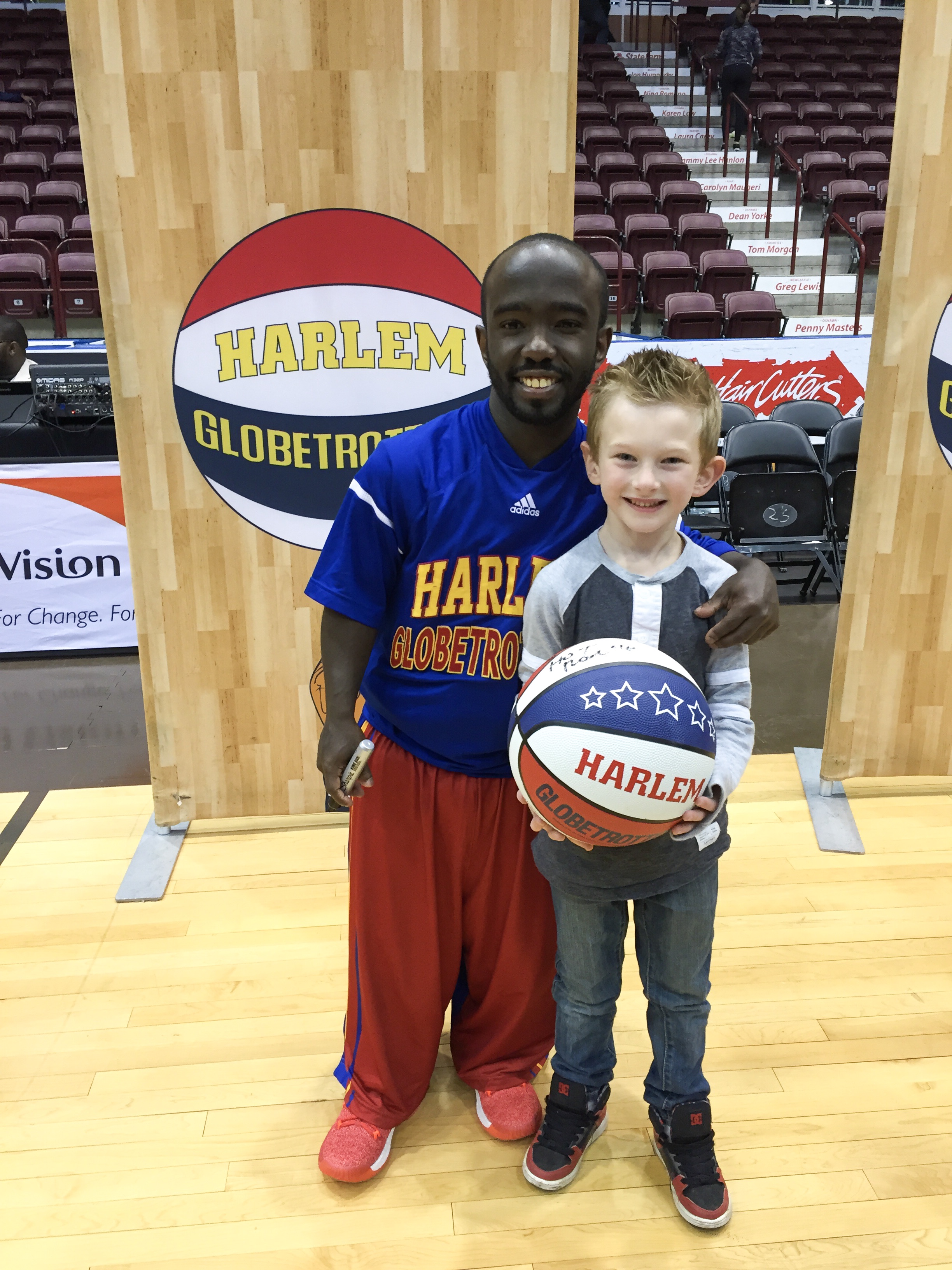 When it came time for the game to start, we made sure we got to our seats nice and early. We also grabbed all our snacks in advance, so we wouldn't miss anything.
What an entrance the Globetrotters made. They came out from thick white smoke that got all the kids cheering. Just moments into the game, the kids were already laughing. They hardly sat in their seats the whole game. They were up standing, cheering, and yelling. They had such a great time!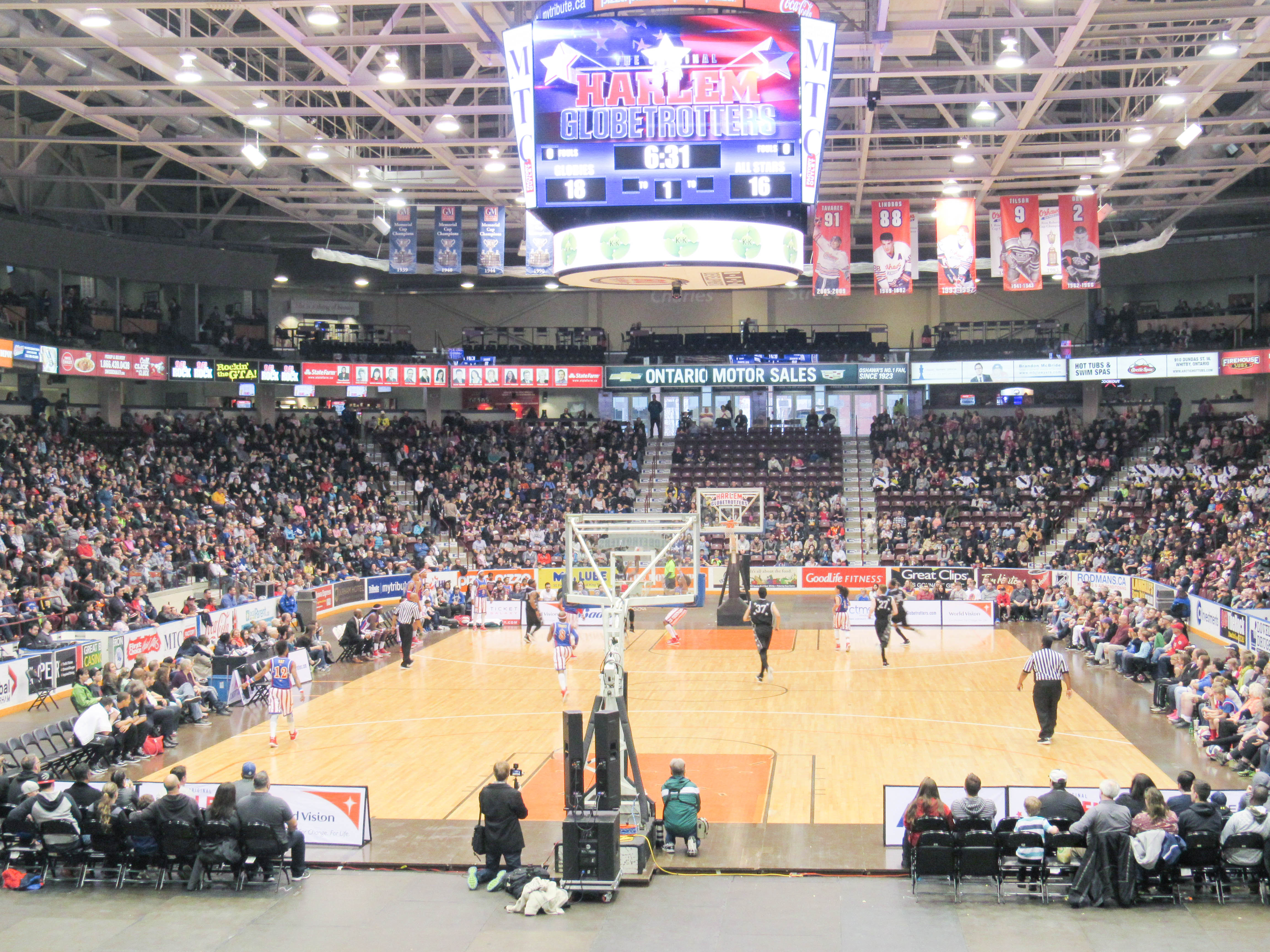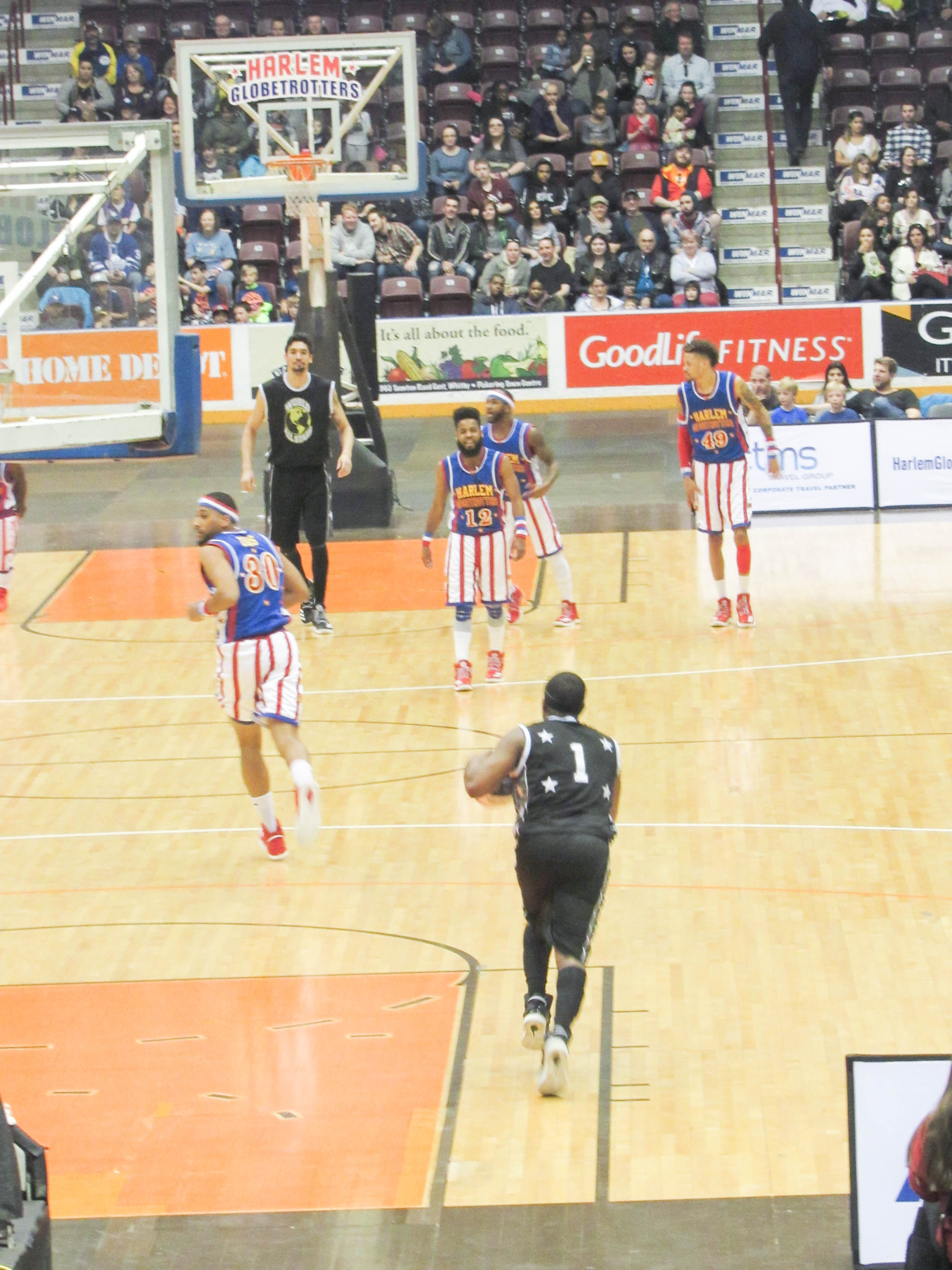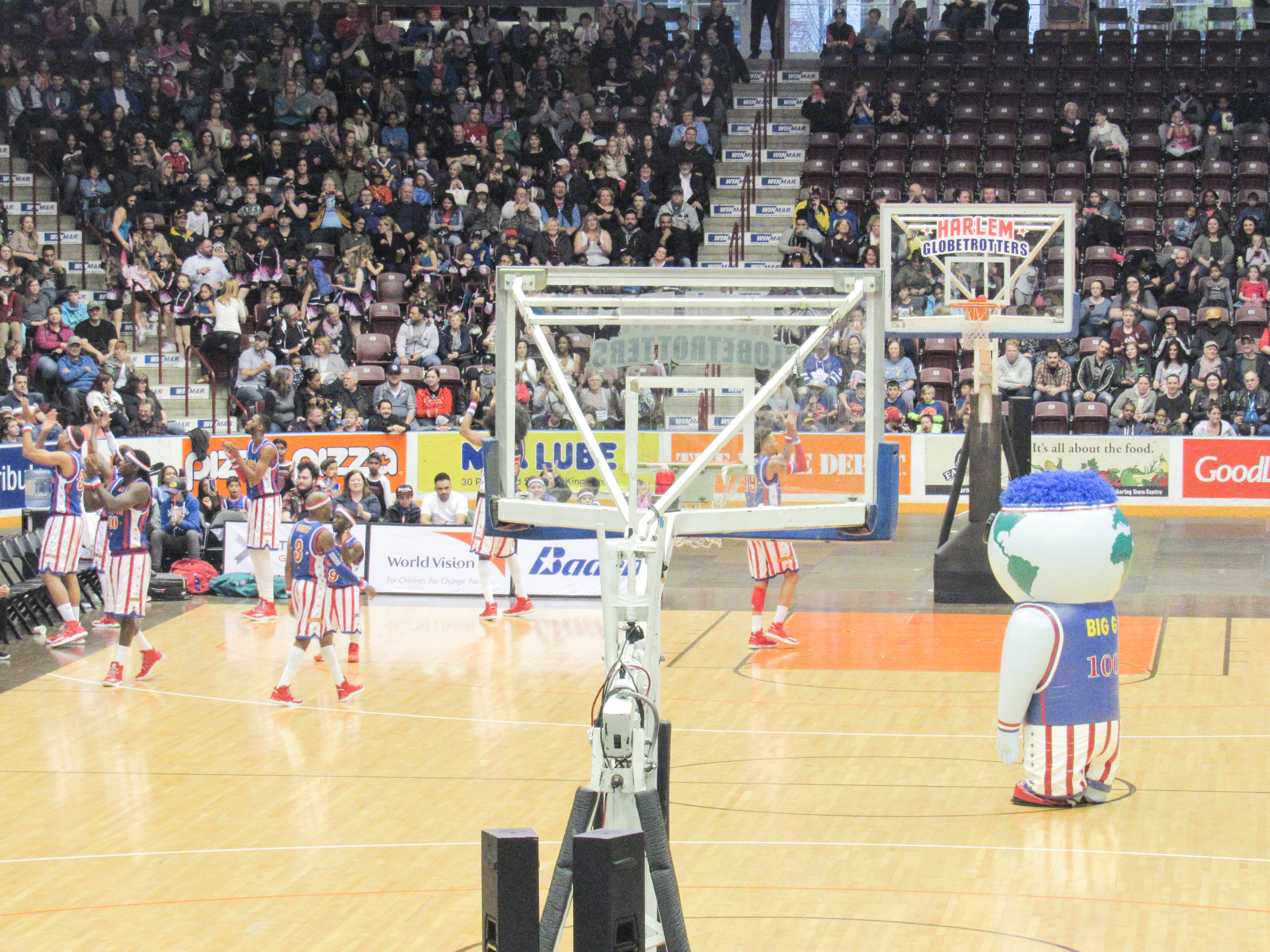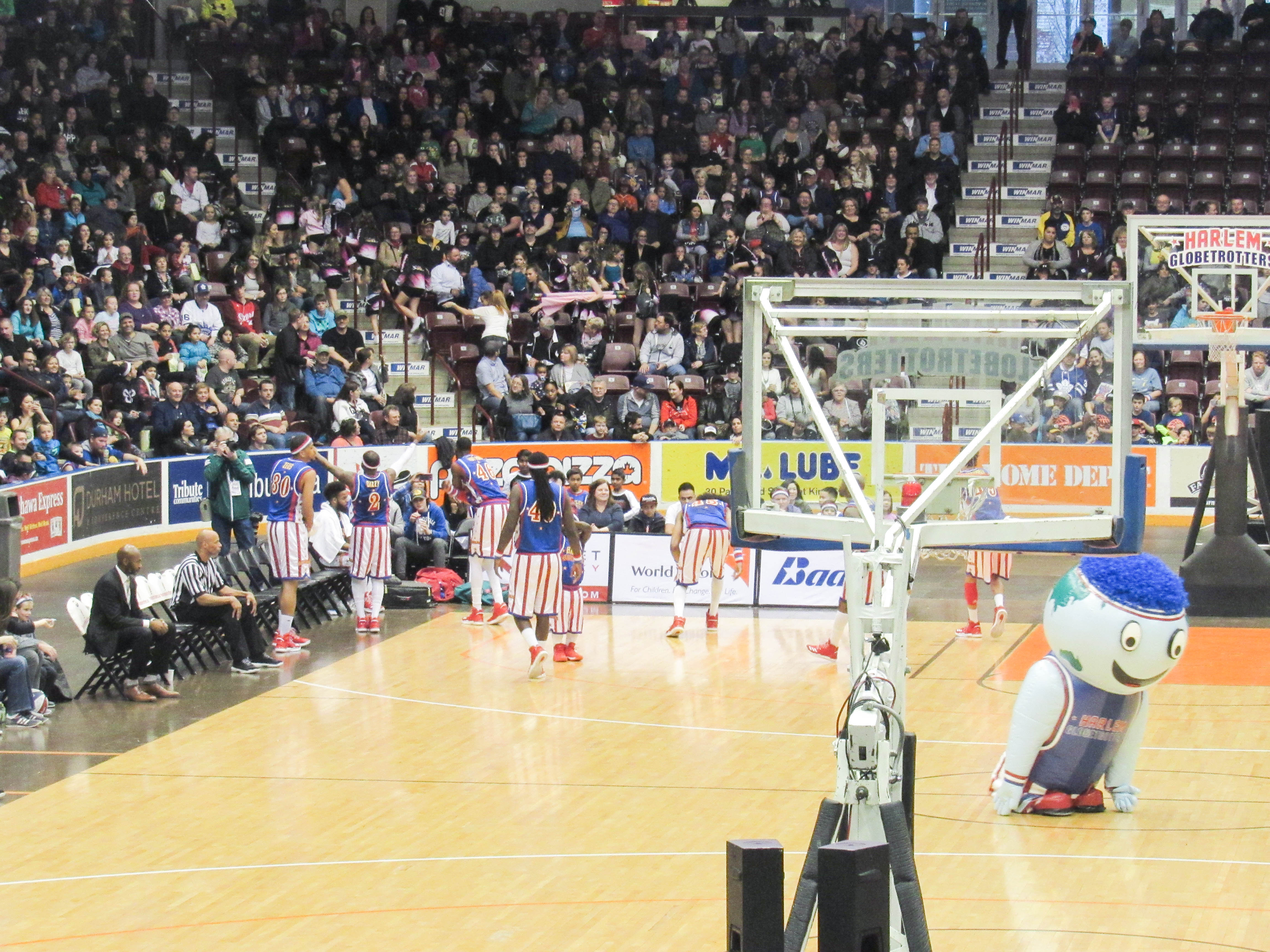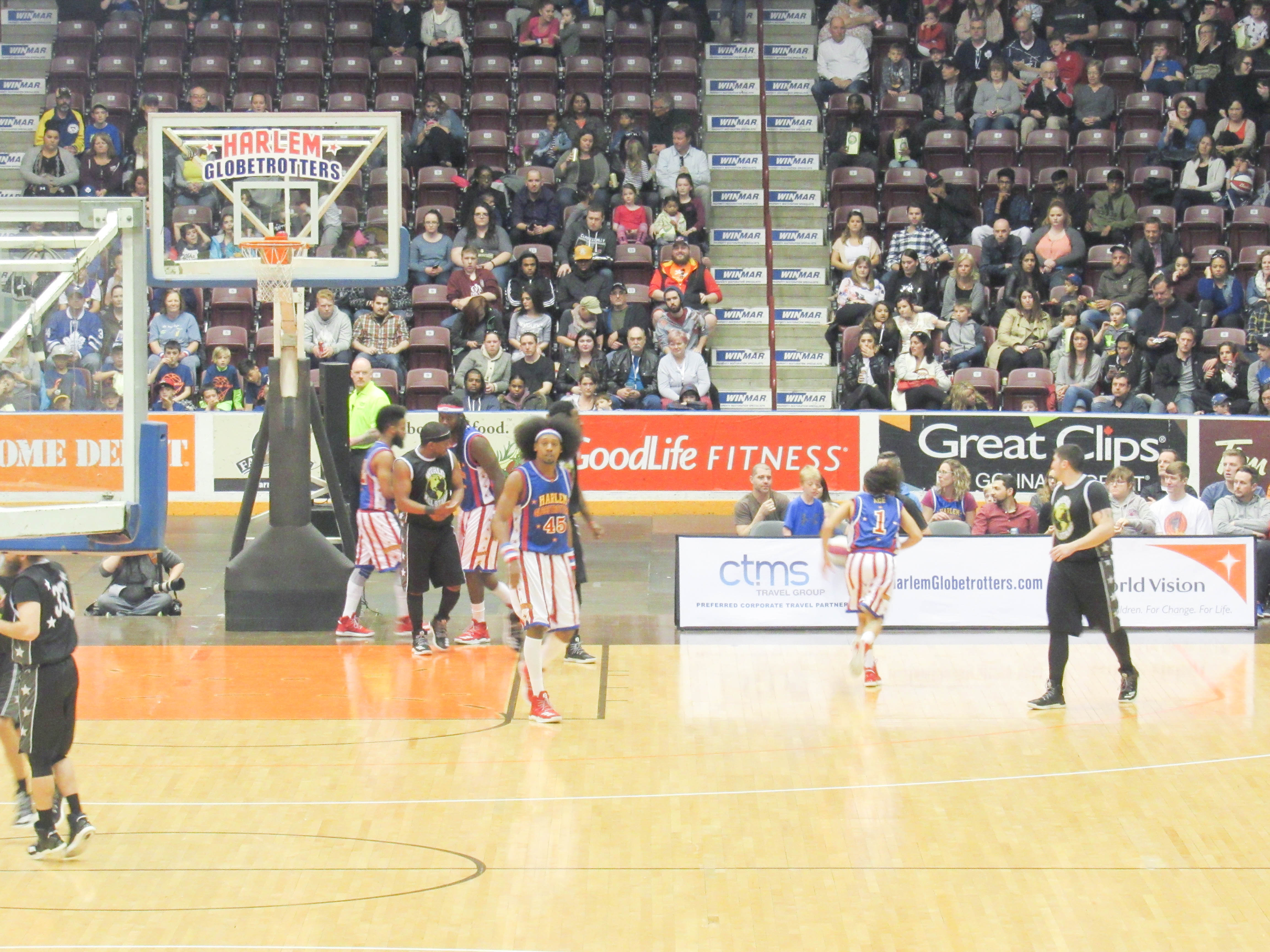 I just loved how much they involved the crowd. It was so funny and entertaining.  They tricked one of the Globetrotters into thinking he was going to kiss a girl, but it ended up being a man from the crowd. Another hilarious part was when one of the Globetrotters saw a man in the crowd leaving the game.  The Globetrotter stopped the game, ran over to the man, and asked why he was leaving, lol!! He then said he was going to the bathroom, lol!!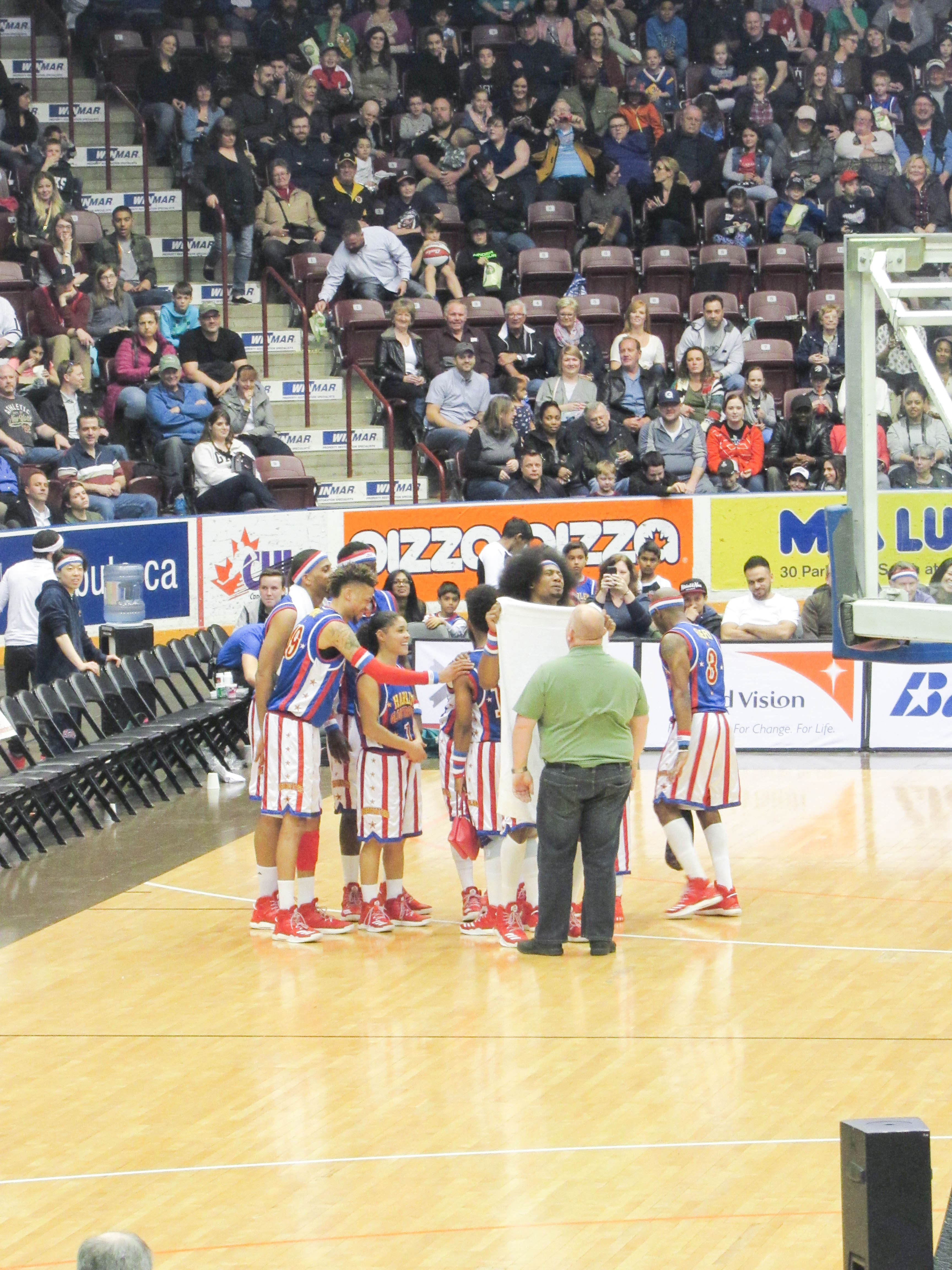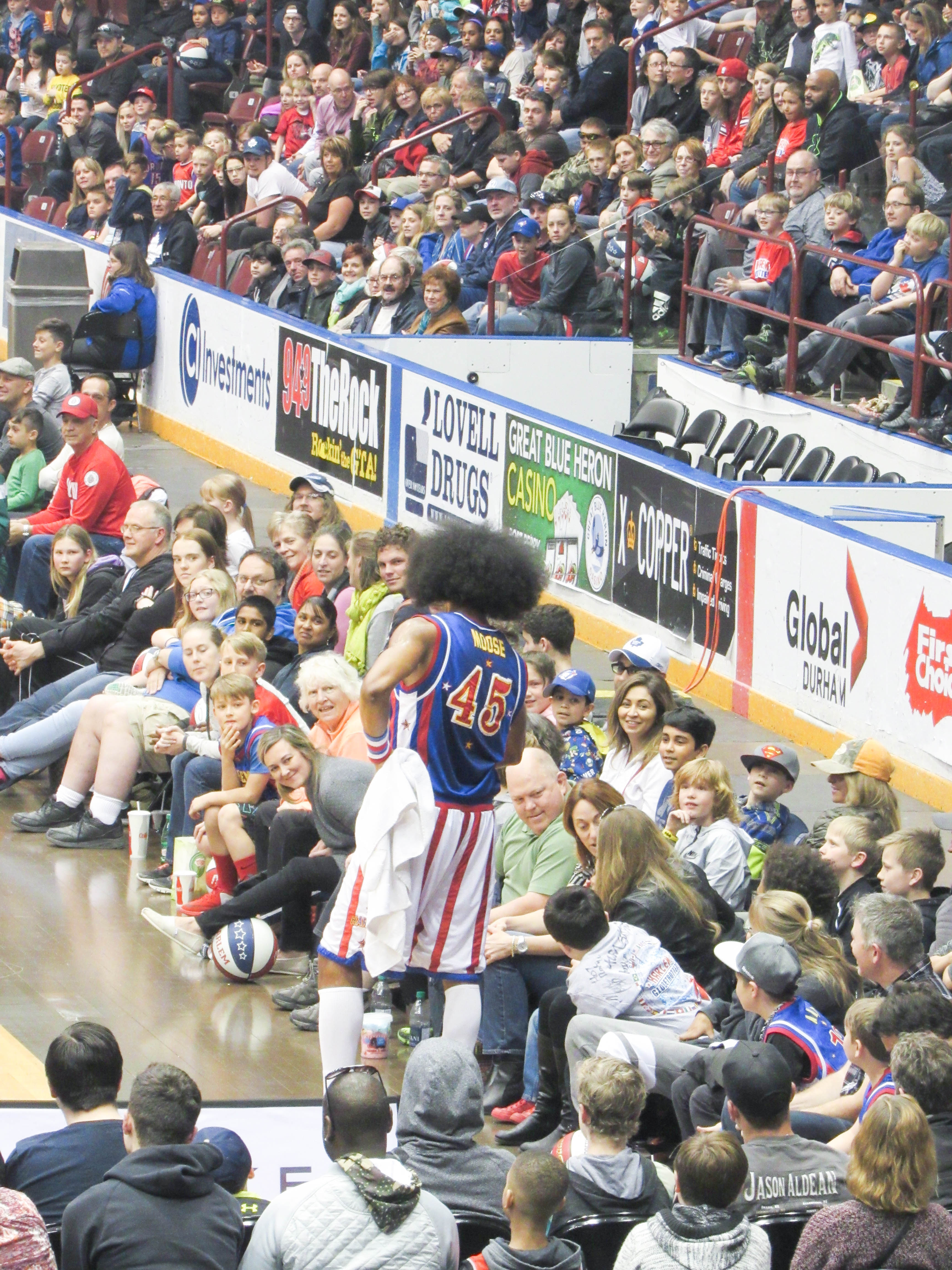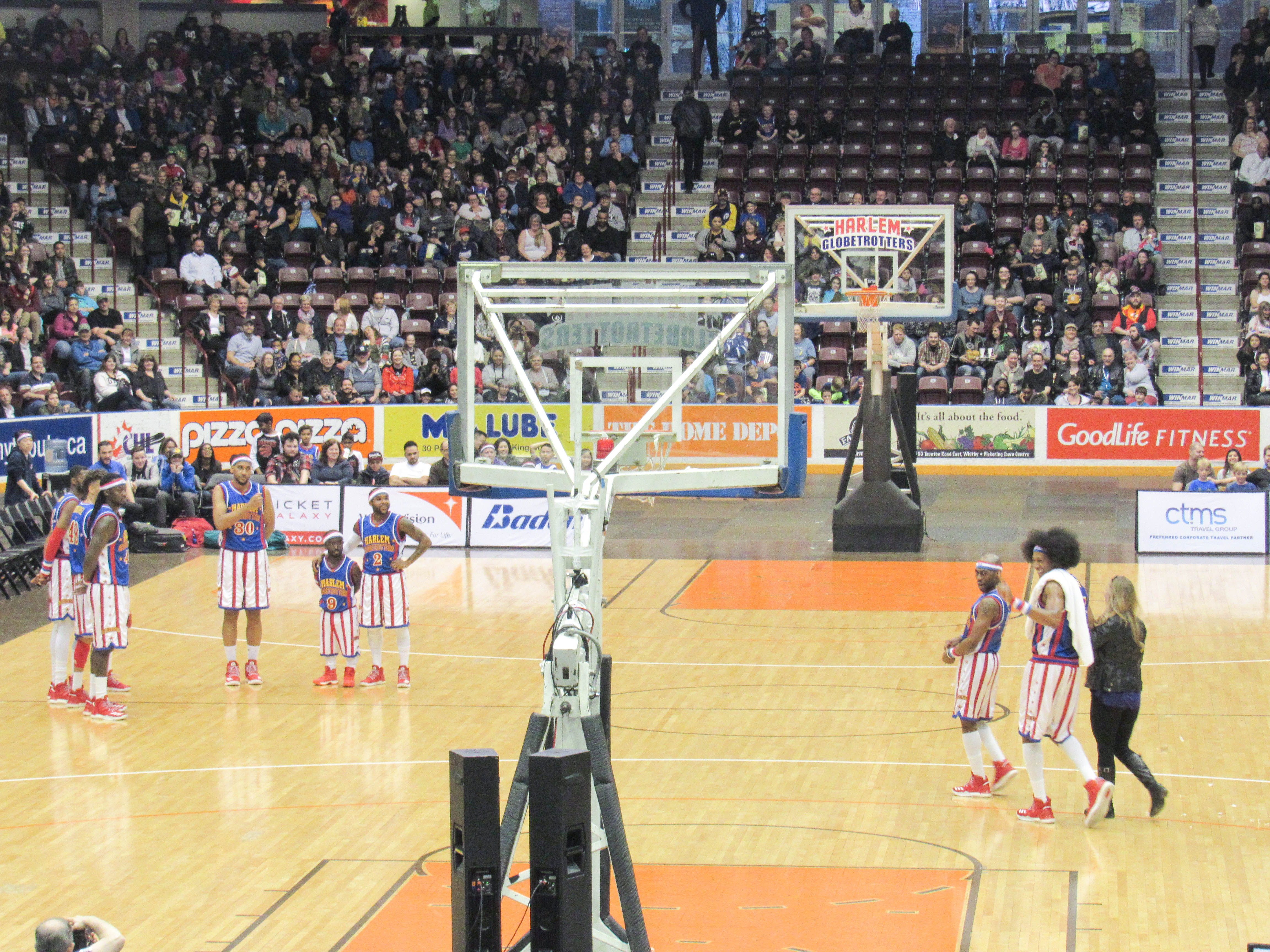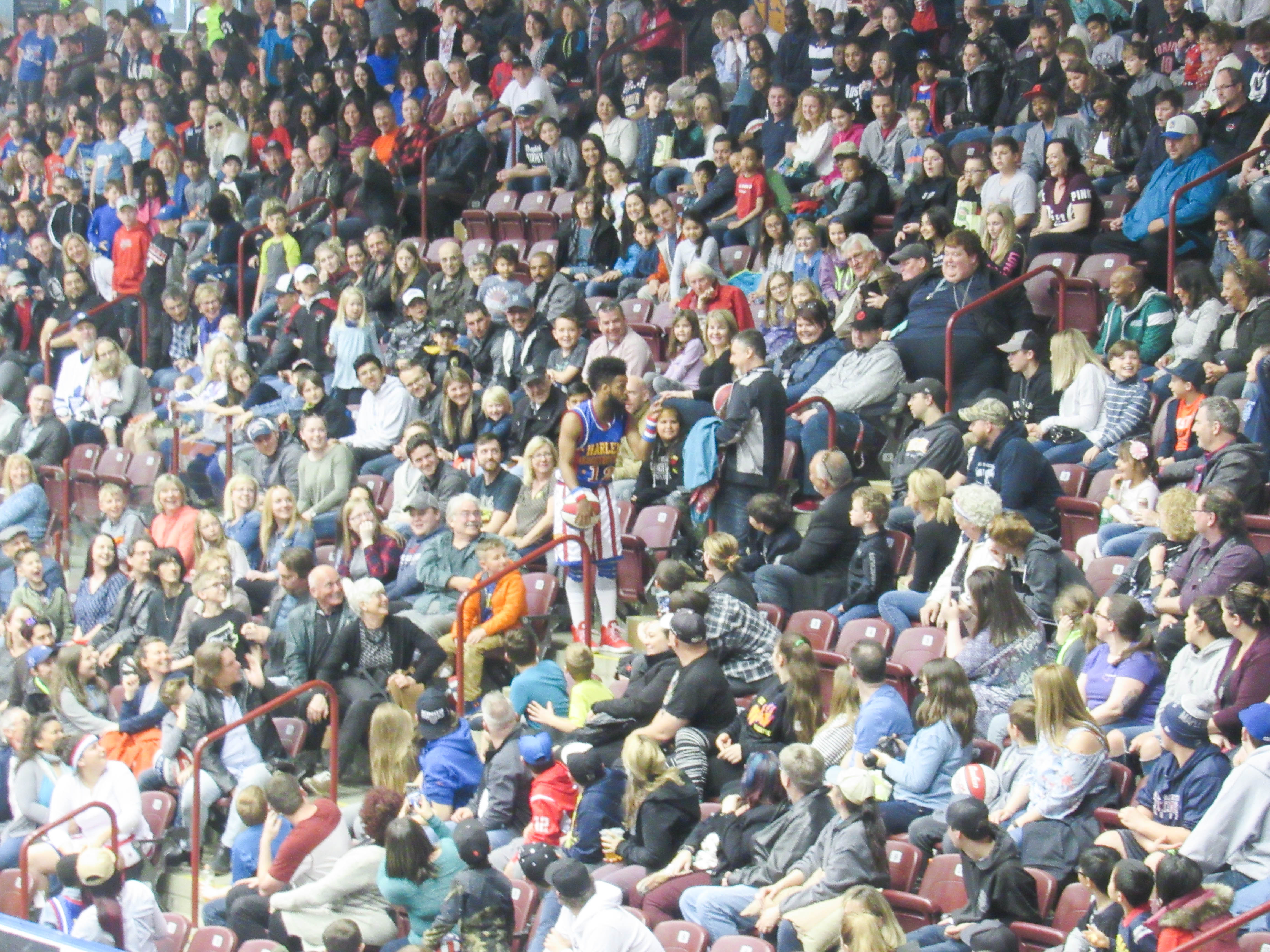 About half way through the game, another player from the World Allstars team comes out. This guy was a beast and very mean! His name was Paul Sturgess, also known as Cager. I have never seen a taller man in my life. I had to look him up when I got home. He is apparently 7′ 8" tall, and is recognized by Guinness as the Tallest Basketball player in the world! He was born in England. He was huge!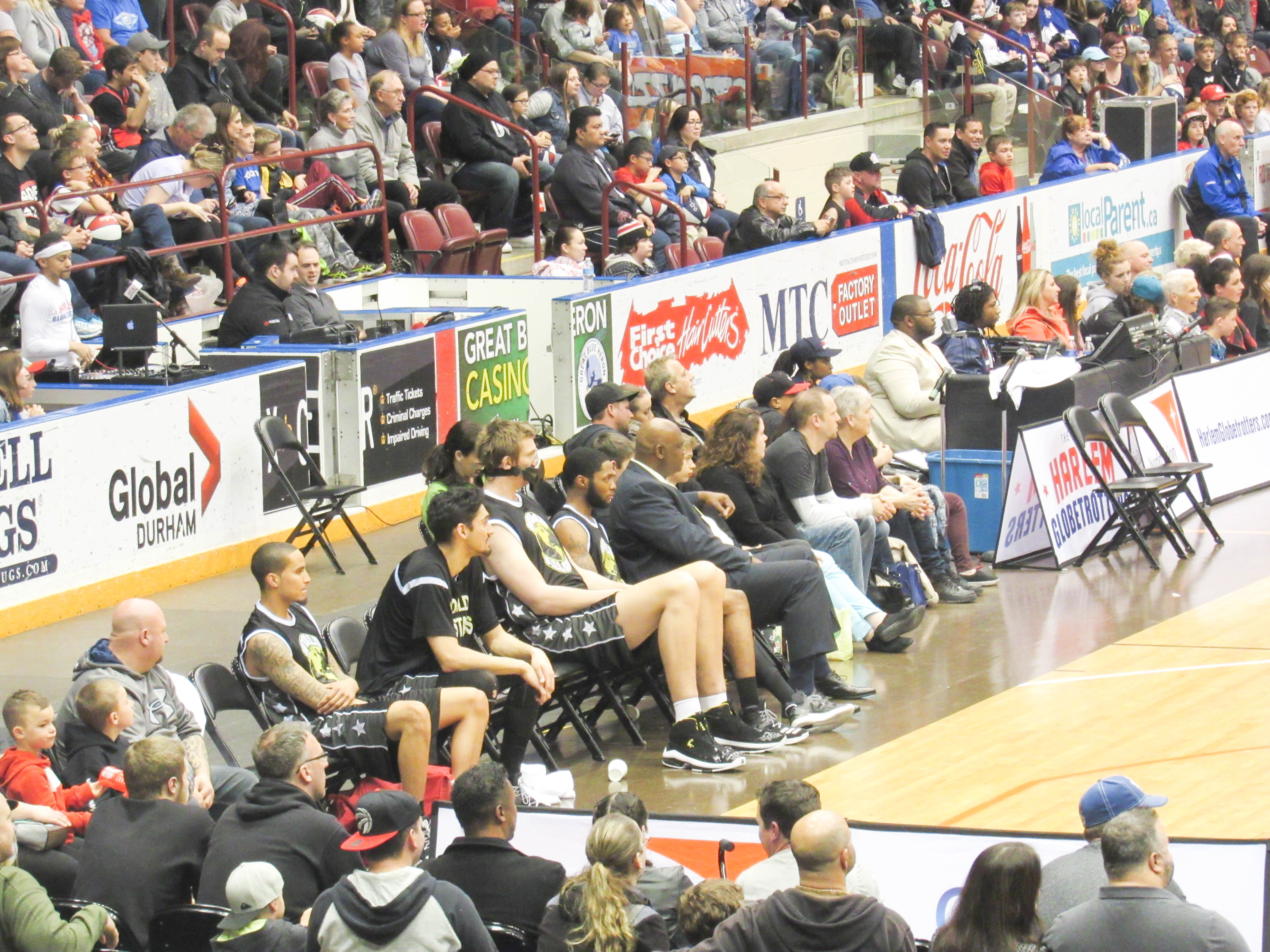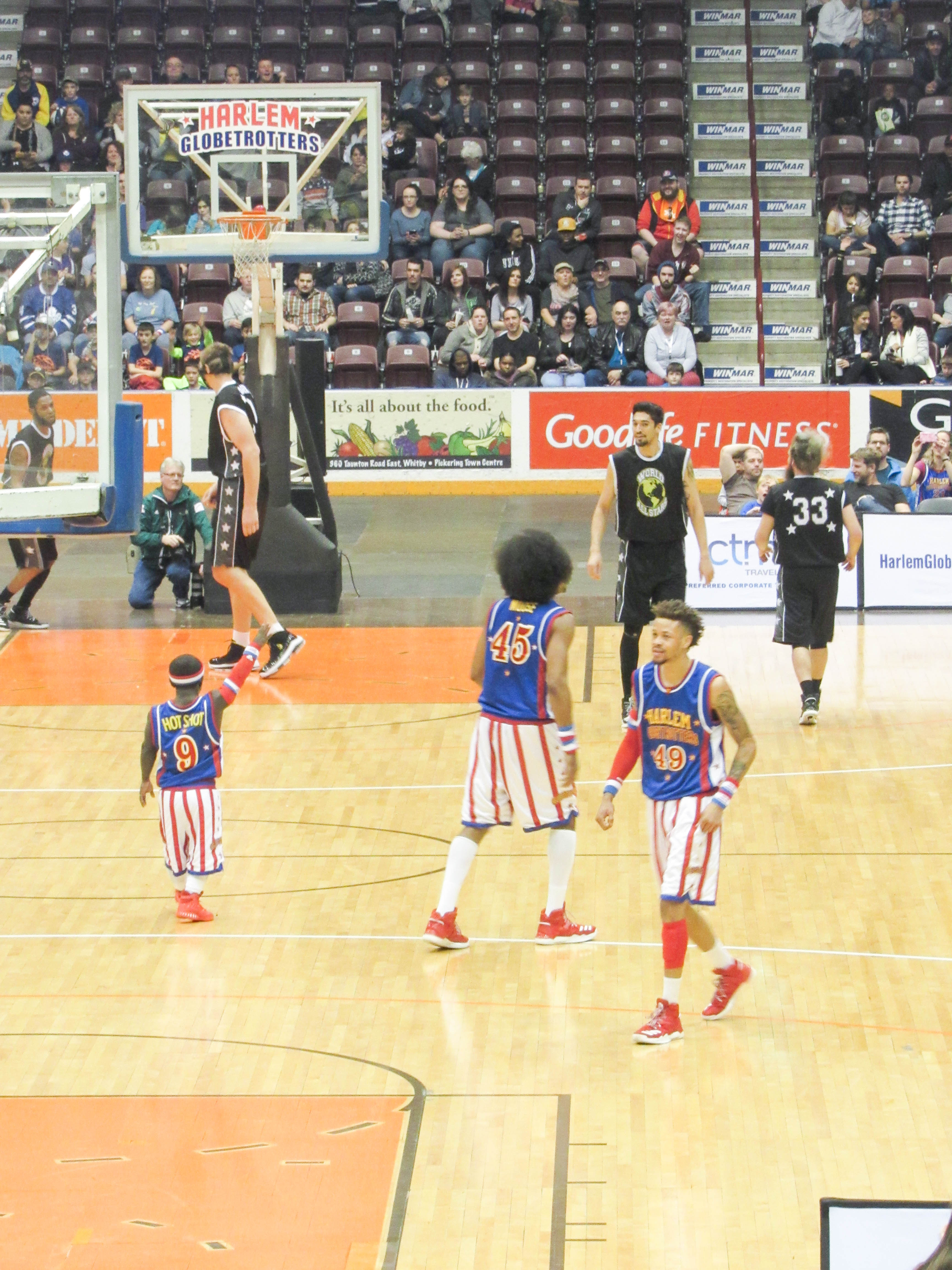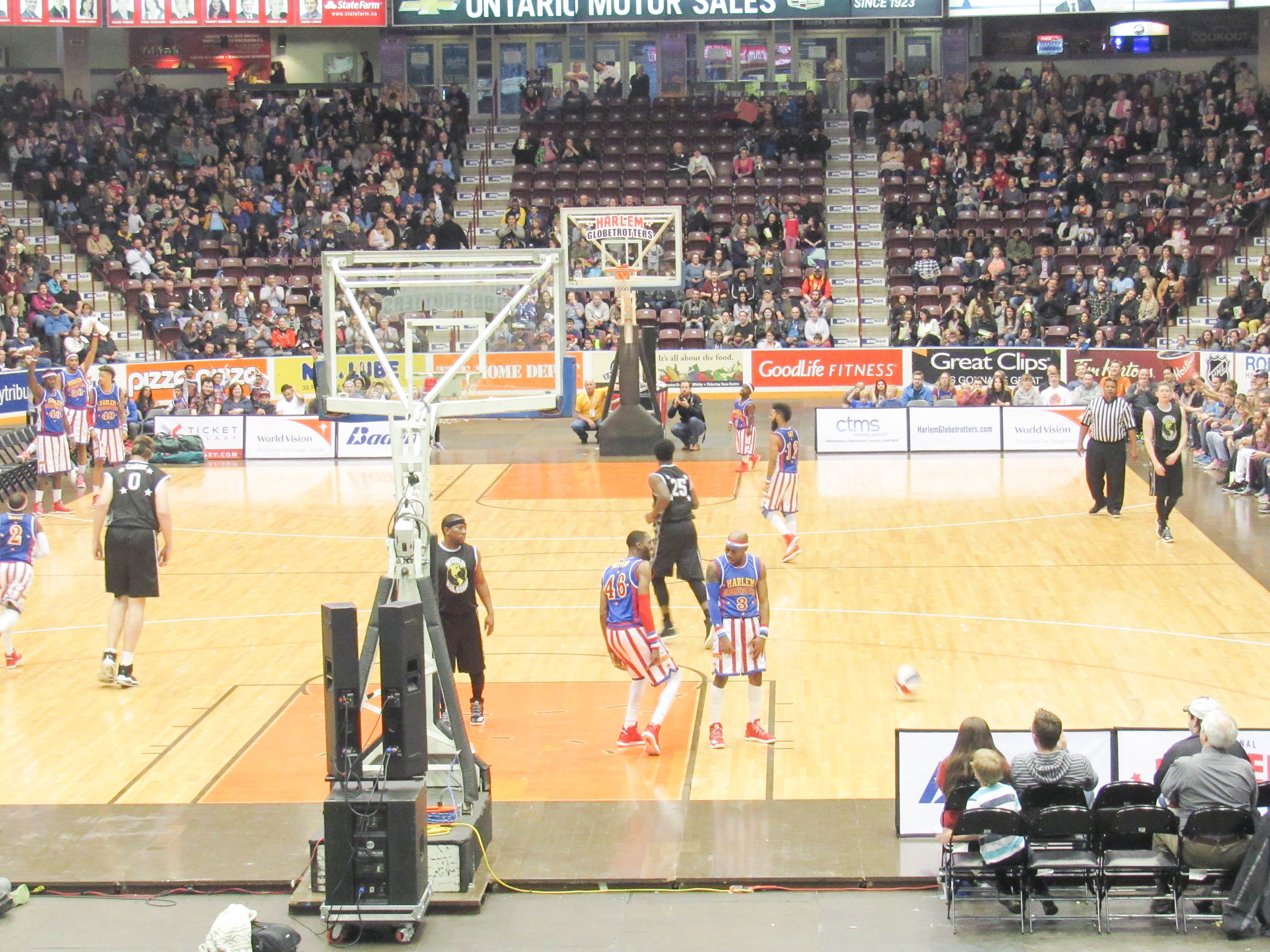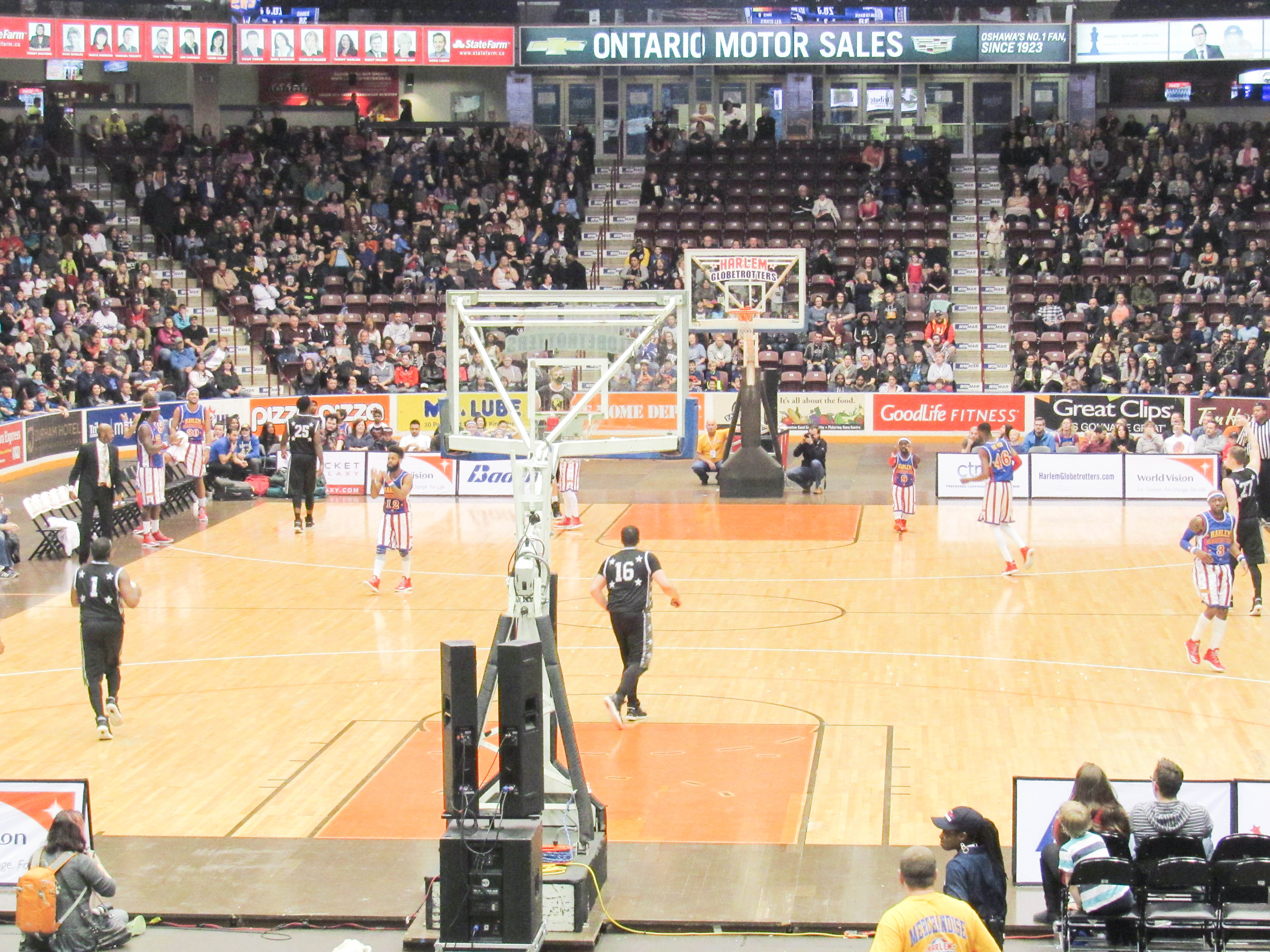 This game kept the kids laughing and entertained the whole night! Action packed from beginning to end!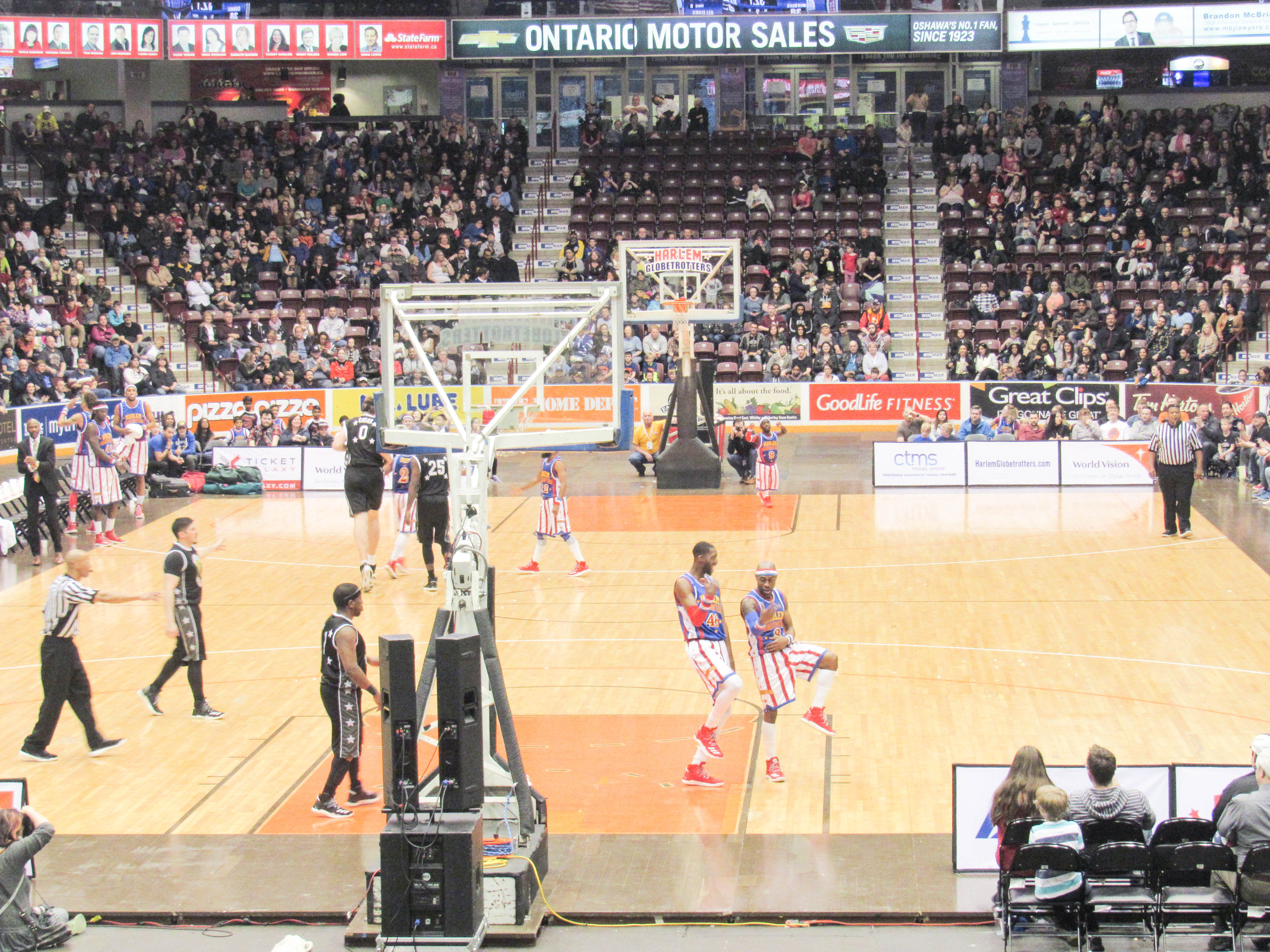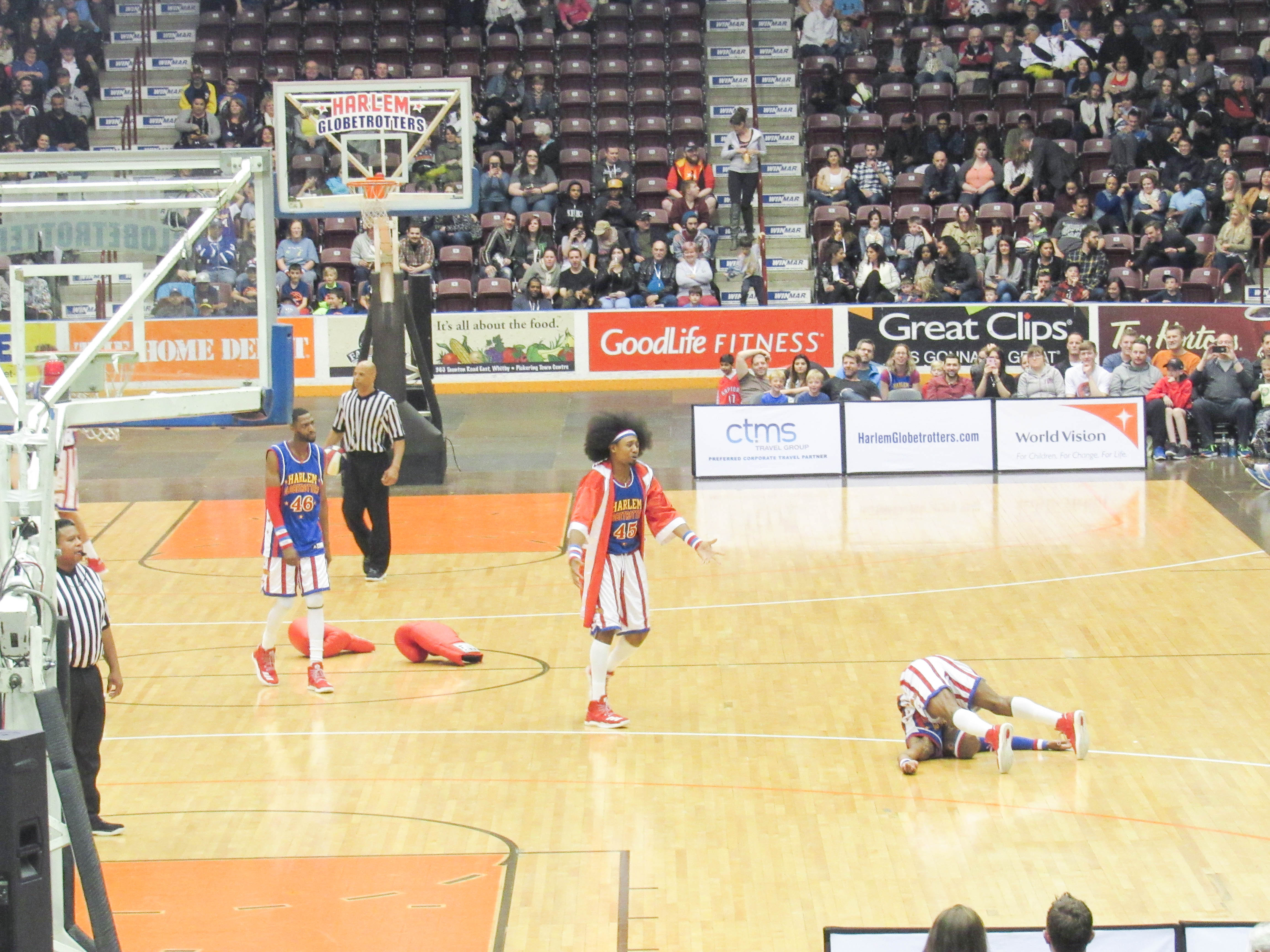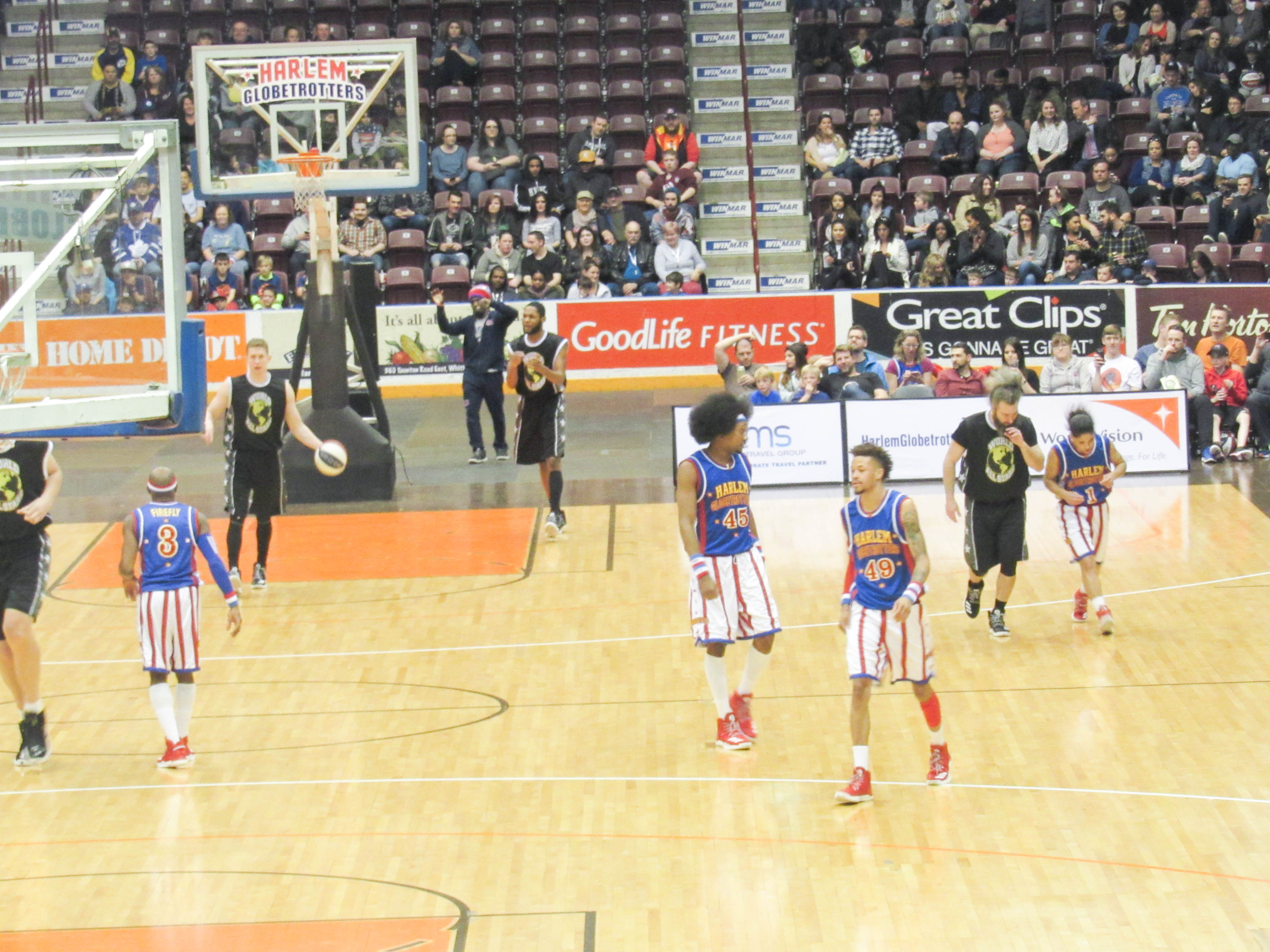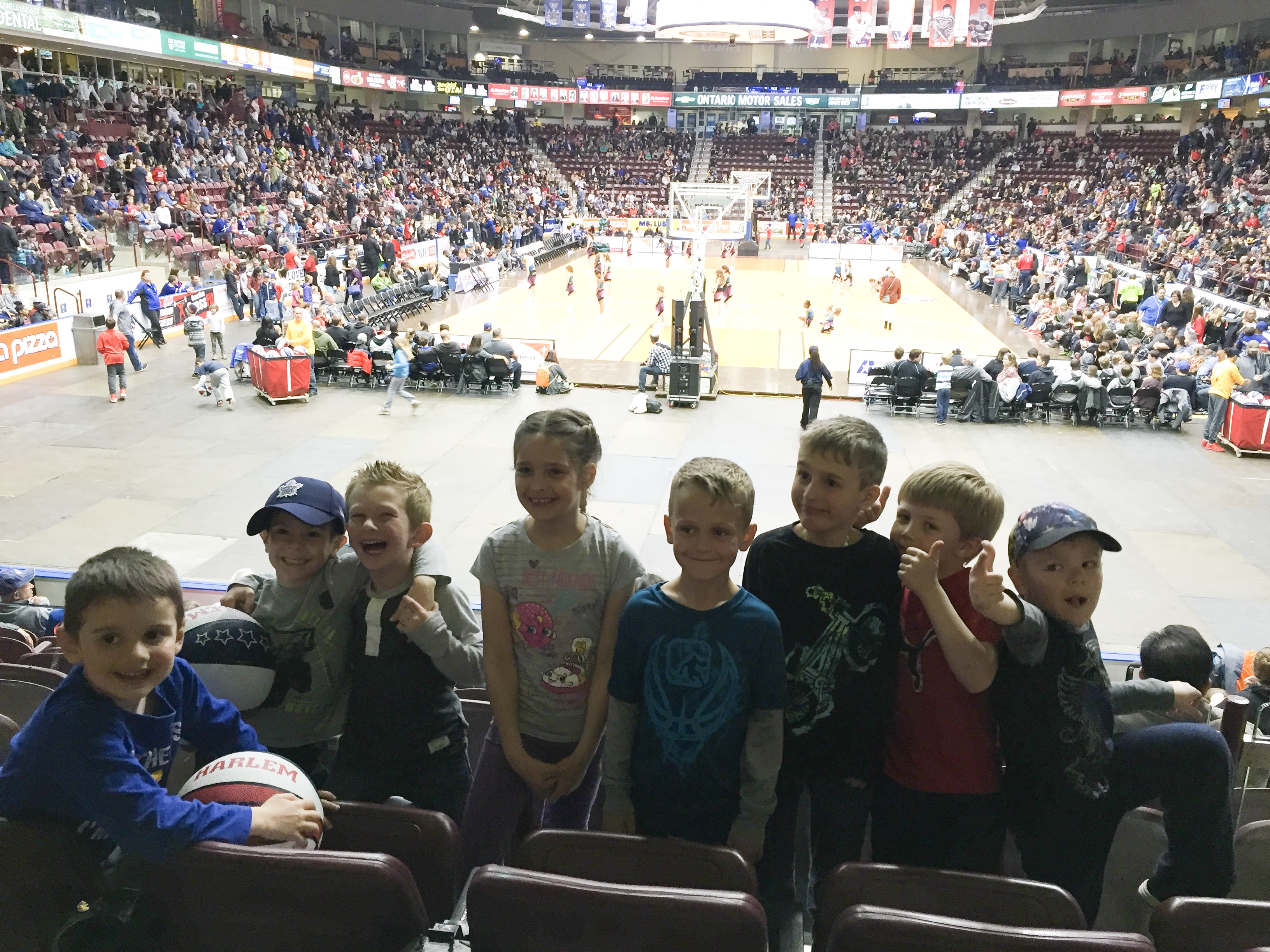 If you're interested in taking your family to a Globetrotters game, click here to find out when they'll be in your city or town!
I totally recommend adding the magic passes to your ticket if you can, because it was so worth the money. To be able to actually meet the Globetrotters, and get their autographs was such a great experience for the kids. It was an amazing memory for them.
For more information on the Harlem Globetrotters, visit their website, here
Disclaimer- I received complementary tickets to the show for this review, but all thoughts and opinions are my own.