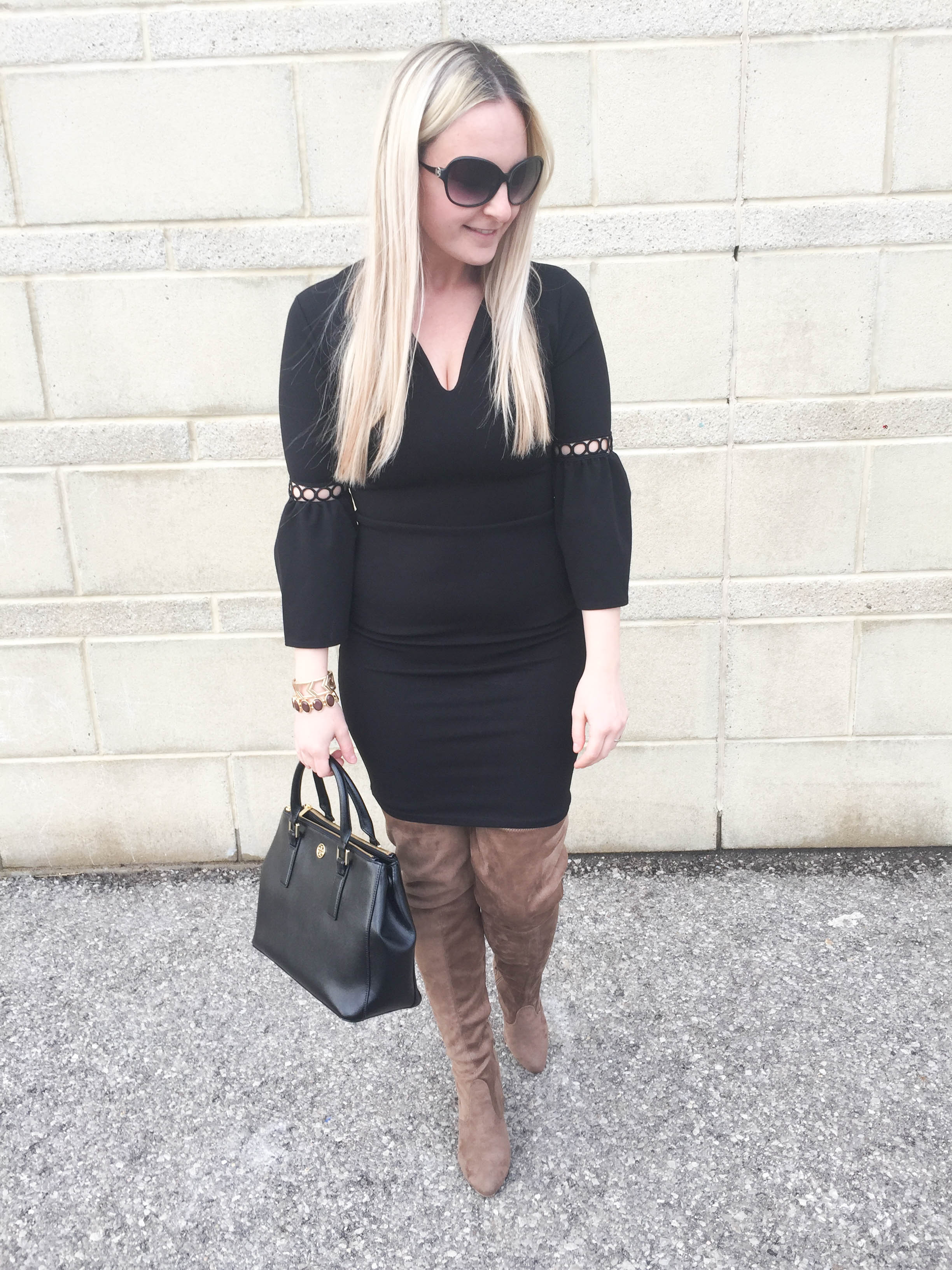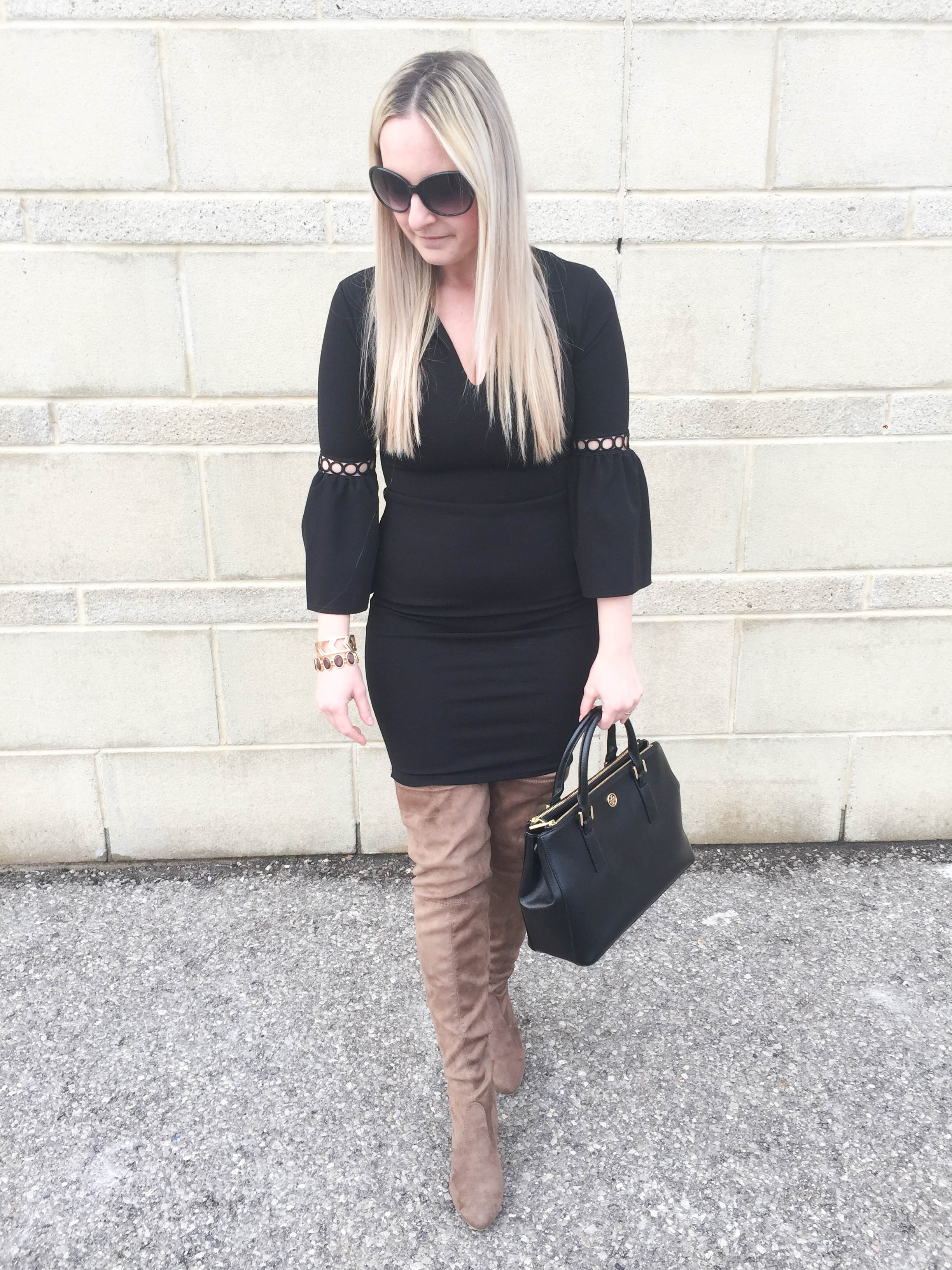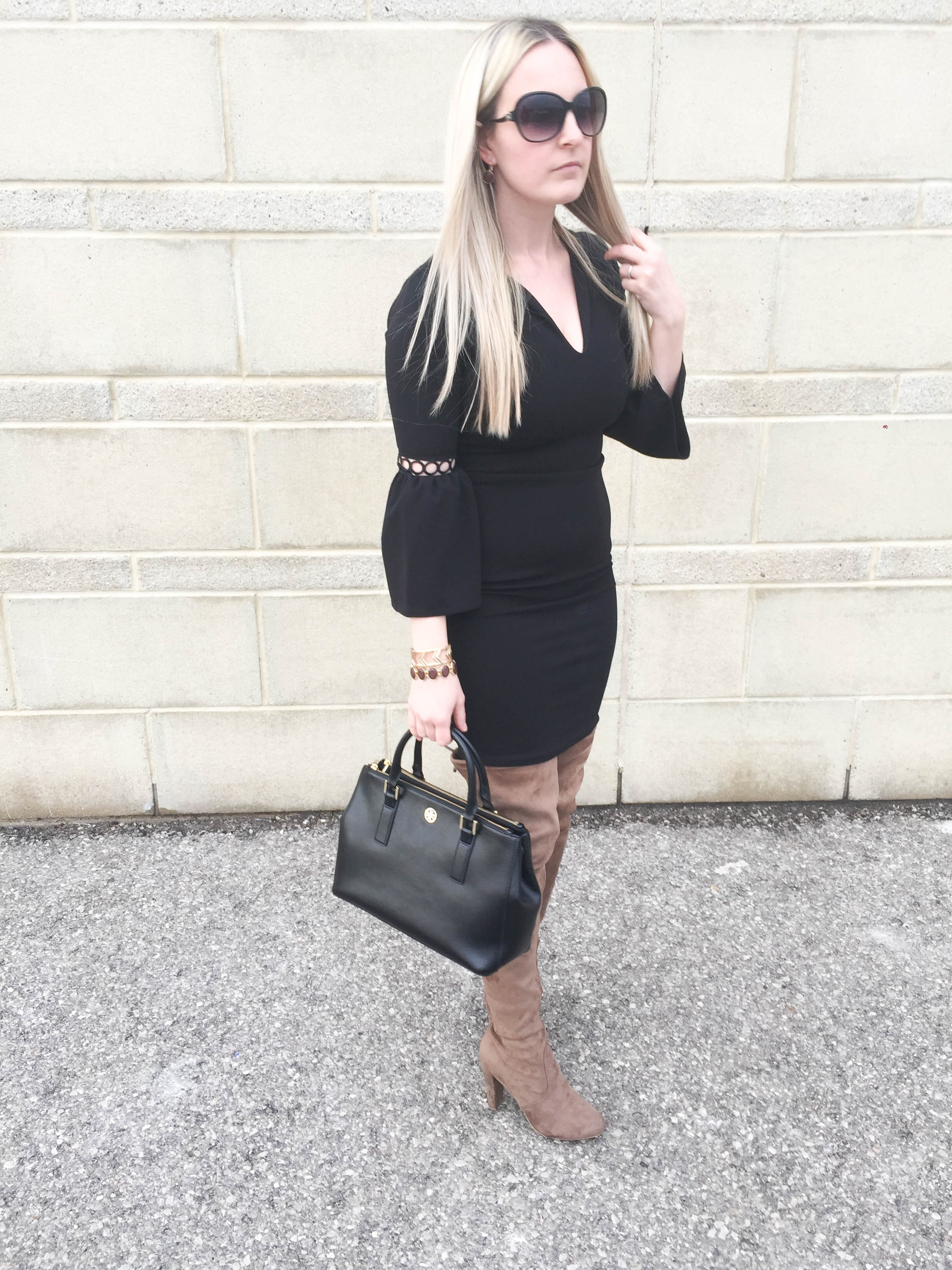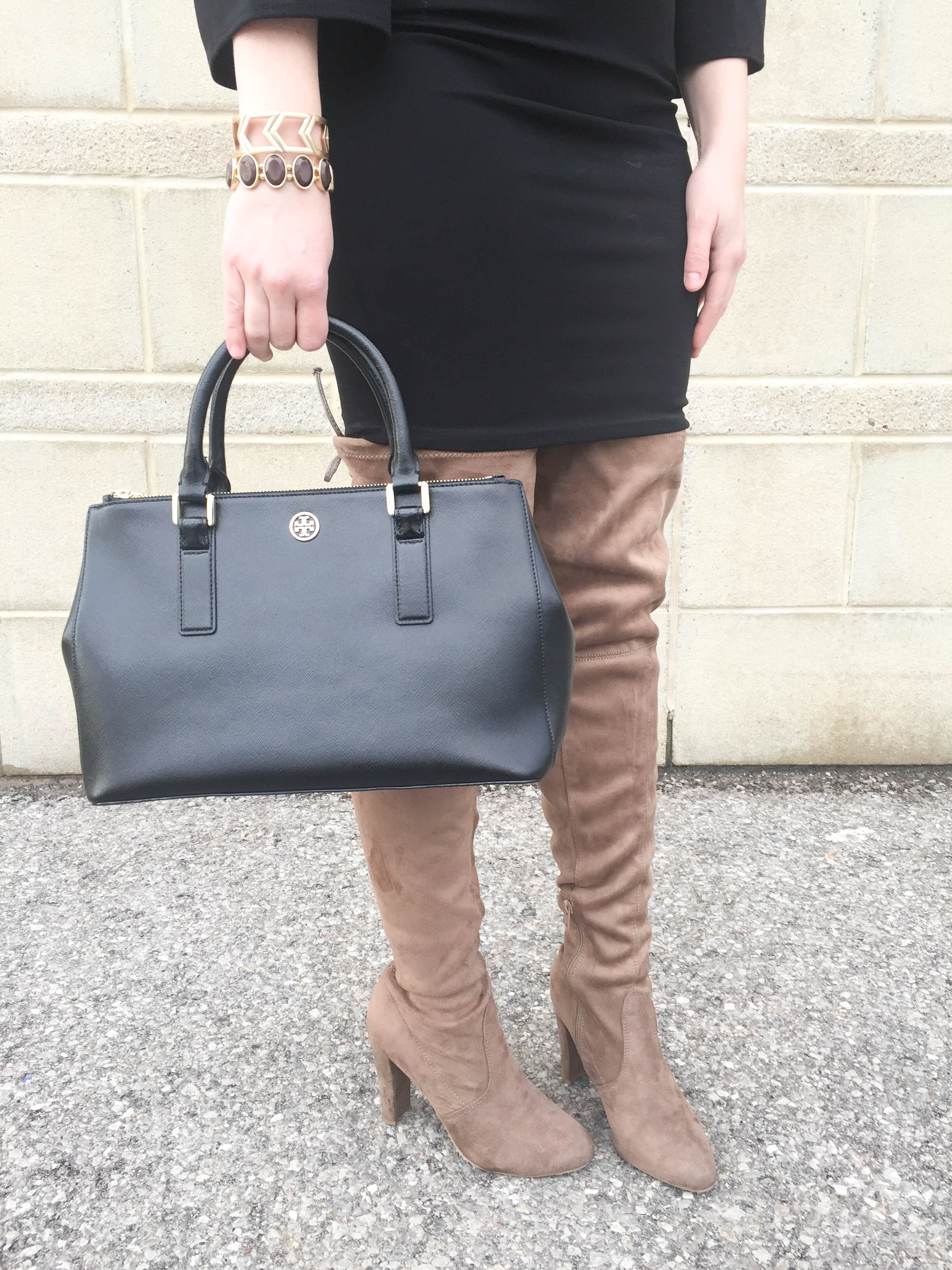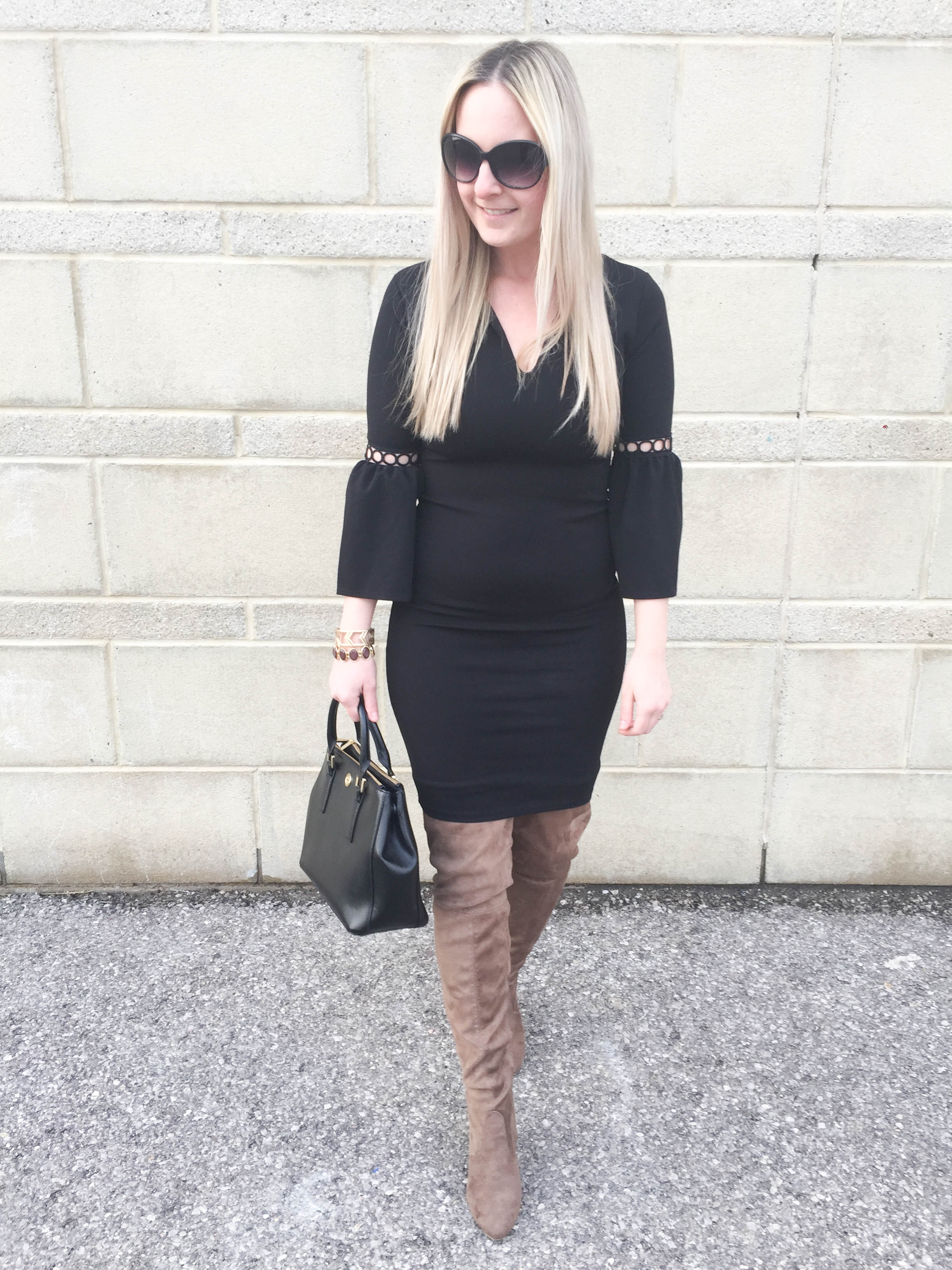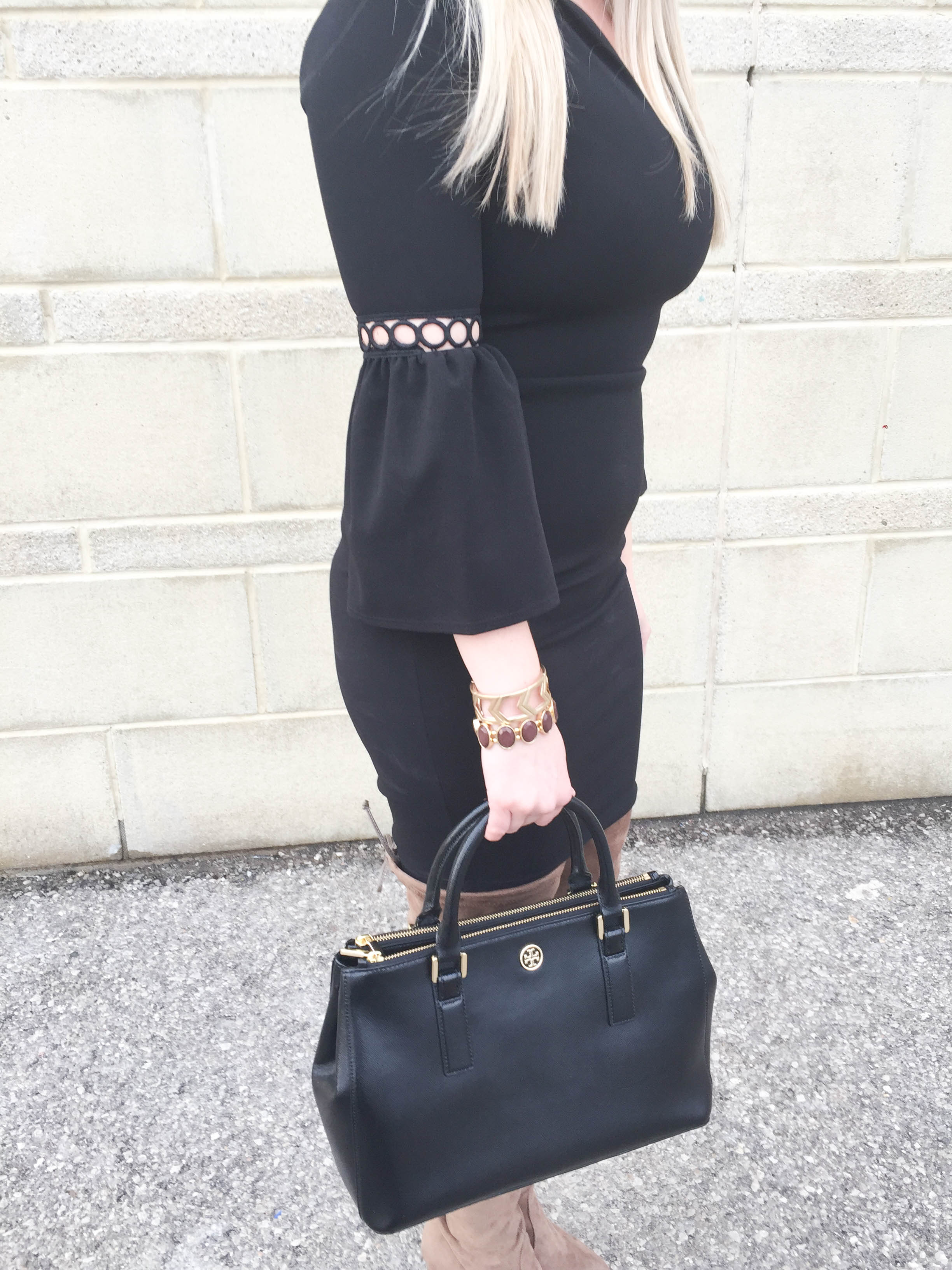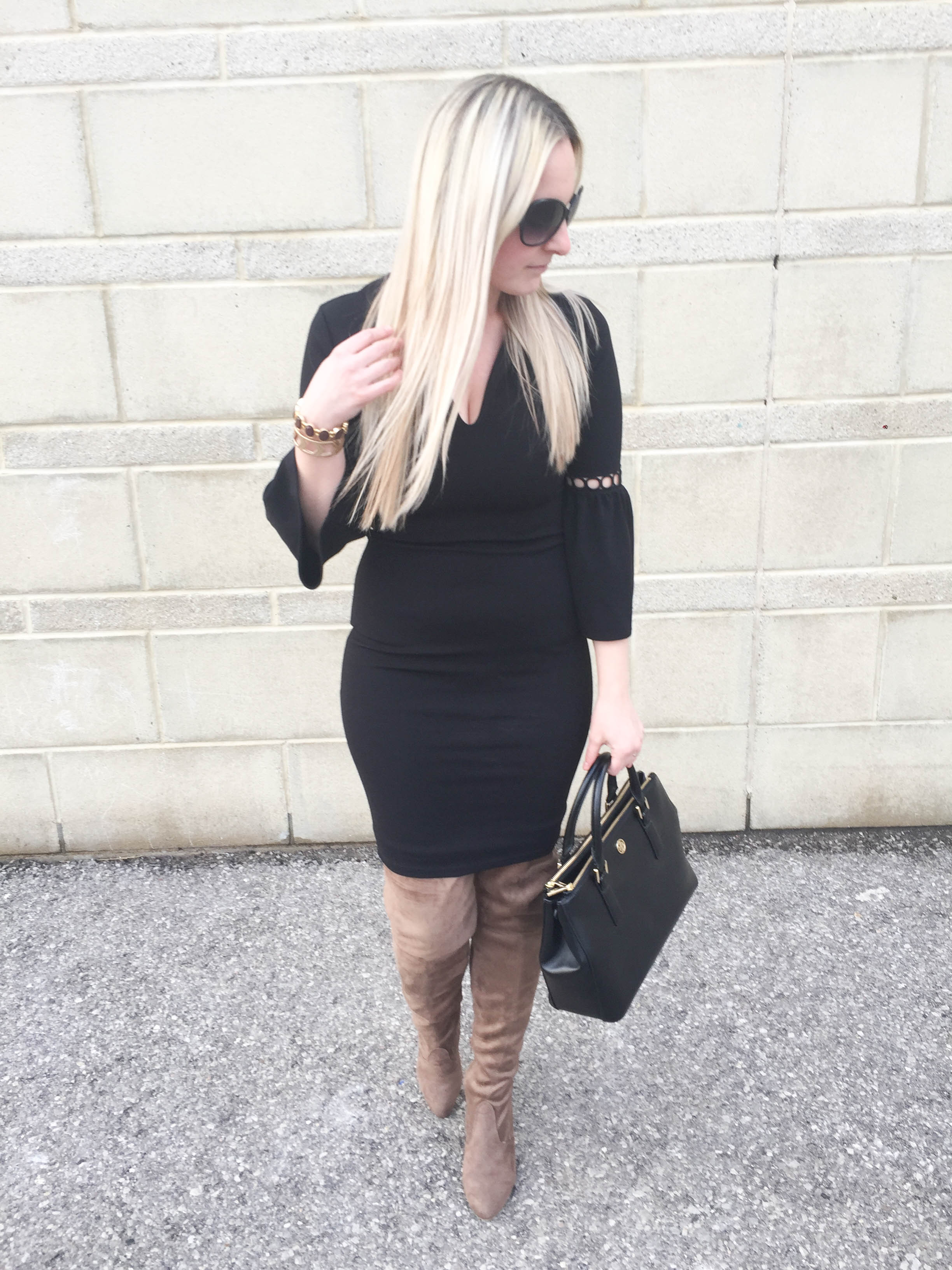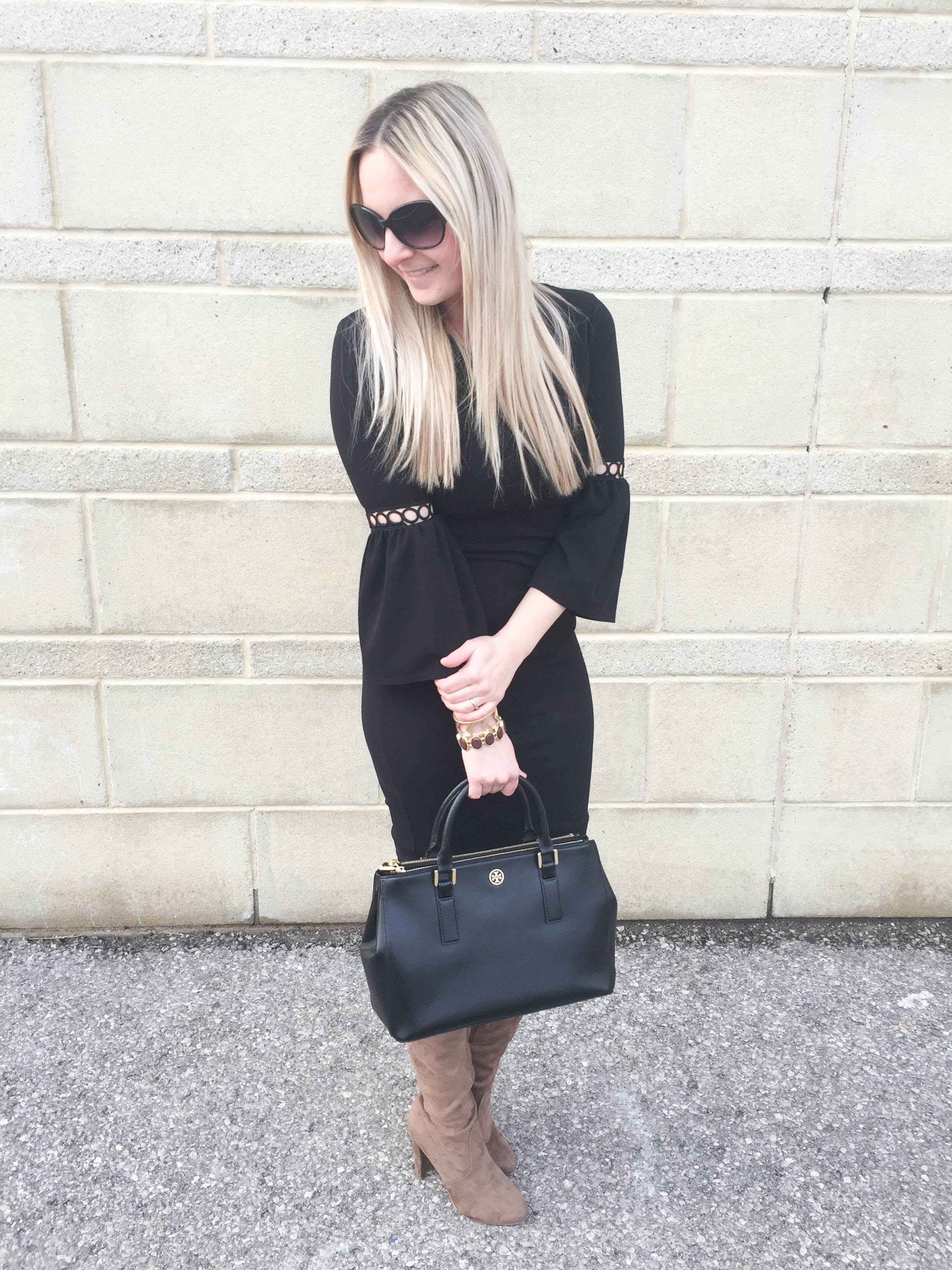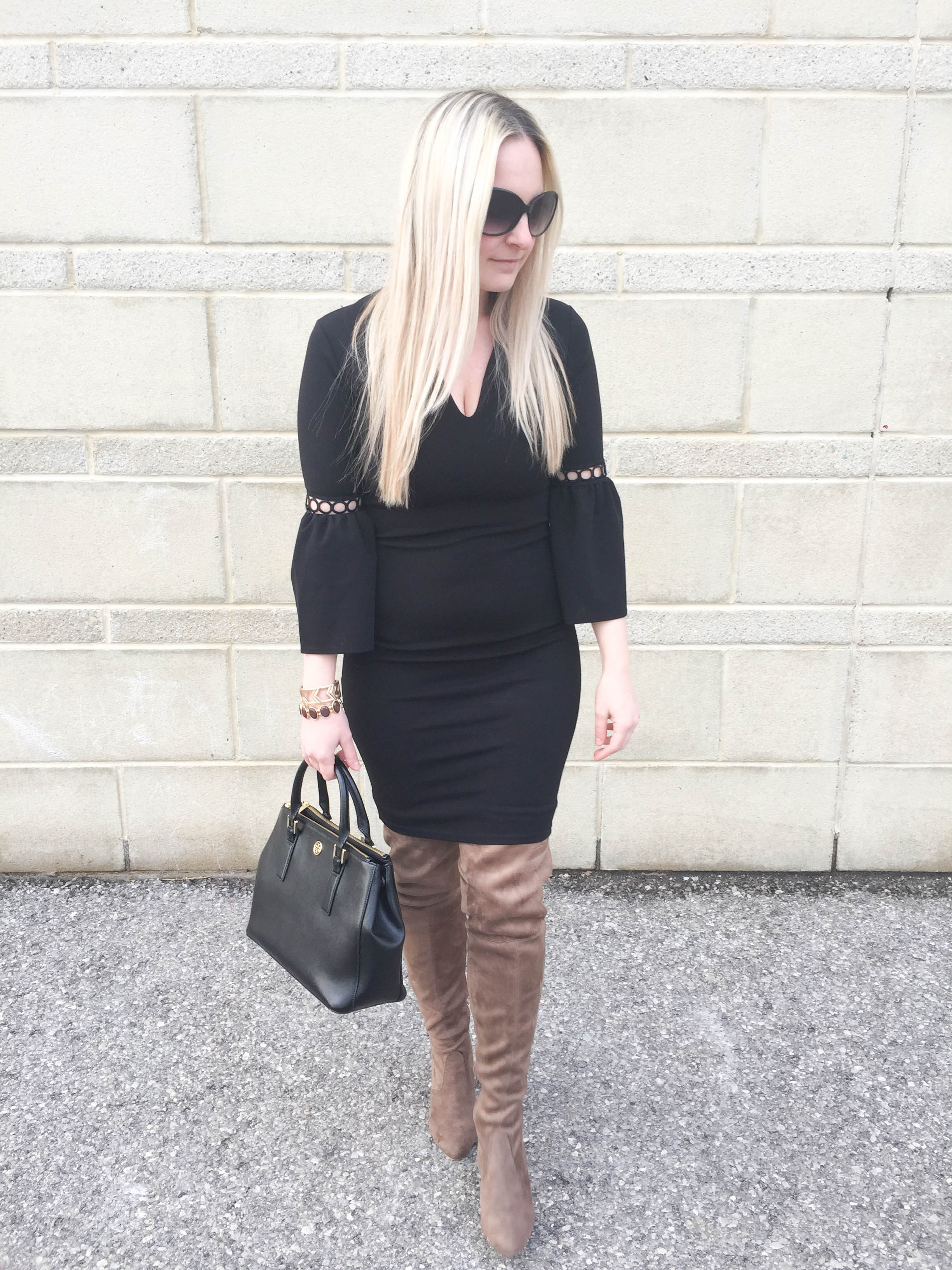 Dress- Pink Blush          Boots- Urban Planet (sold out) Similar 
  Purse- Tory Burch           Sunglasses- Michael Kors             Bracelets- Old Navy
I love bell sleeves. I just can't get enough of them. These bell sleeves have a very pretty crochet detail on them, which is basically what sold me. I love that this dress is fitted, and has a flattering rounded u-neckline. I also love that's it's plain black, a staple for every closet.
I decided to wear my knee high boots with this dress, because it's freezing in Toronto right now. I think in the Spring/Summer this dress will look great with heels as well, but until then, it's over the knee boots for me. I love this Tory Burch bag. It comes with a long strap as well if I wanted to wear it cross-body. My bracelets are from Old Navy. I bought them a while ago, and I have been getting so much use out of them. Especially the plain gold one. I think I got them during their 40% off sale too!
This weekend was a total write-off for us. Both kids got sick, and now I'm not feeling the greatest. I popped a few vitamin C's earlier today to help boost my immune system. Hopefully I start to feel better because I have a crazy week ahead of me.