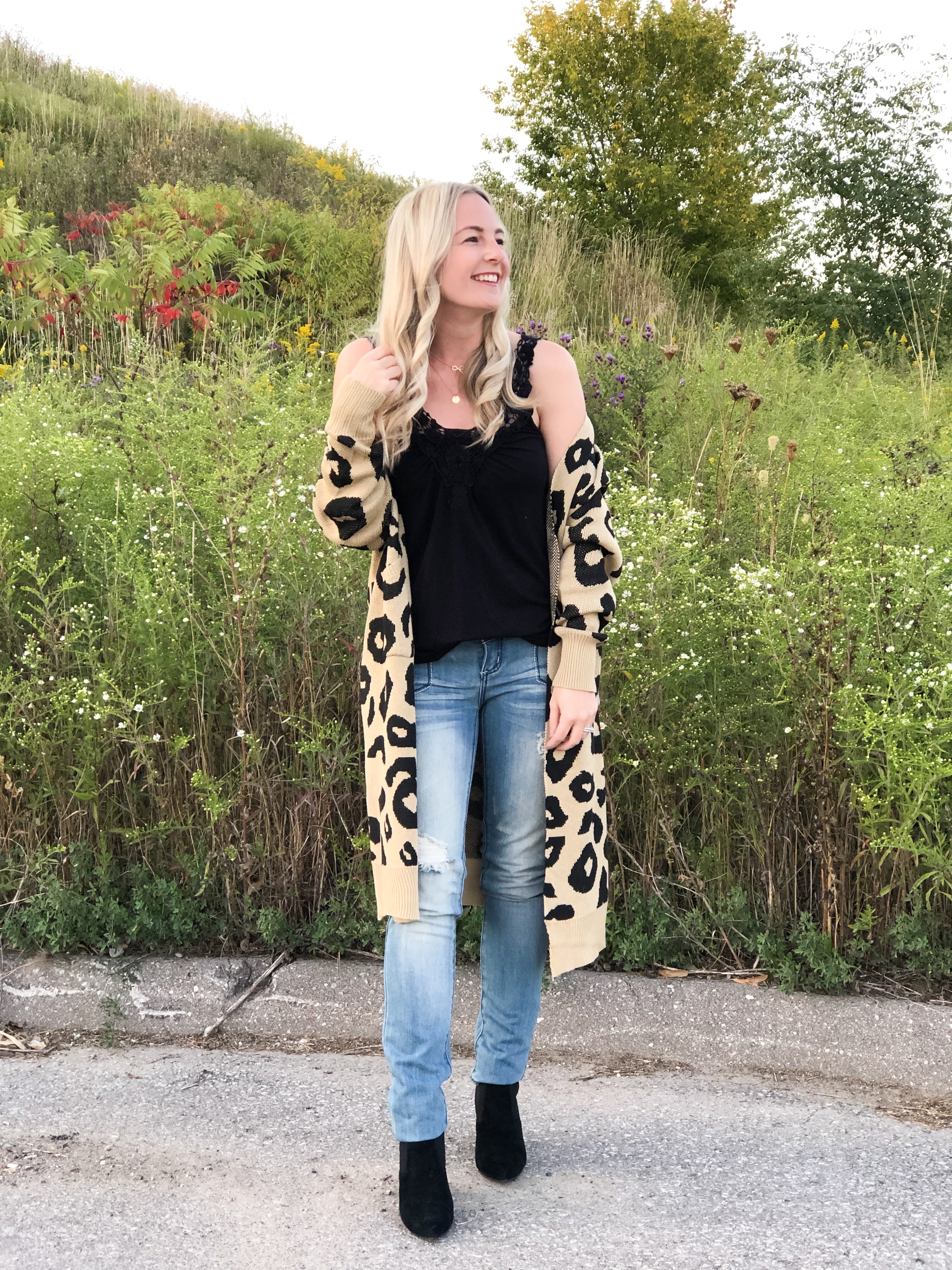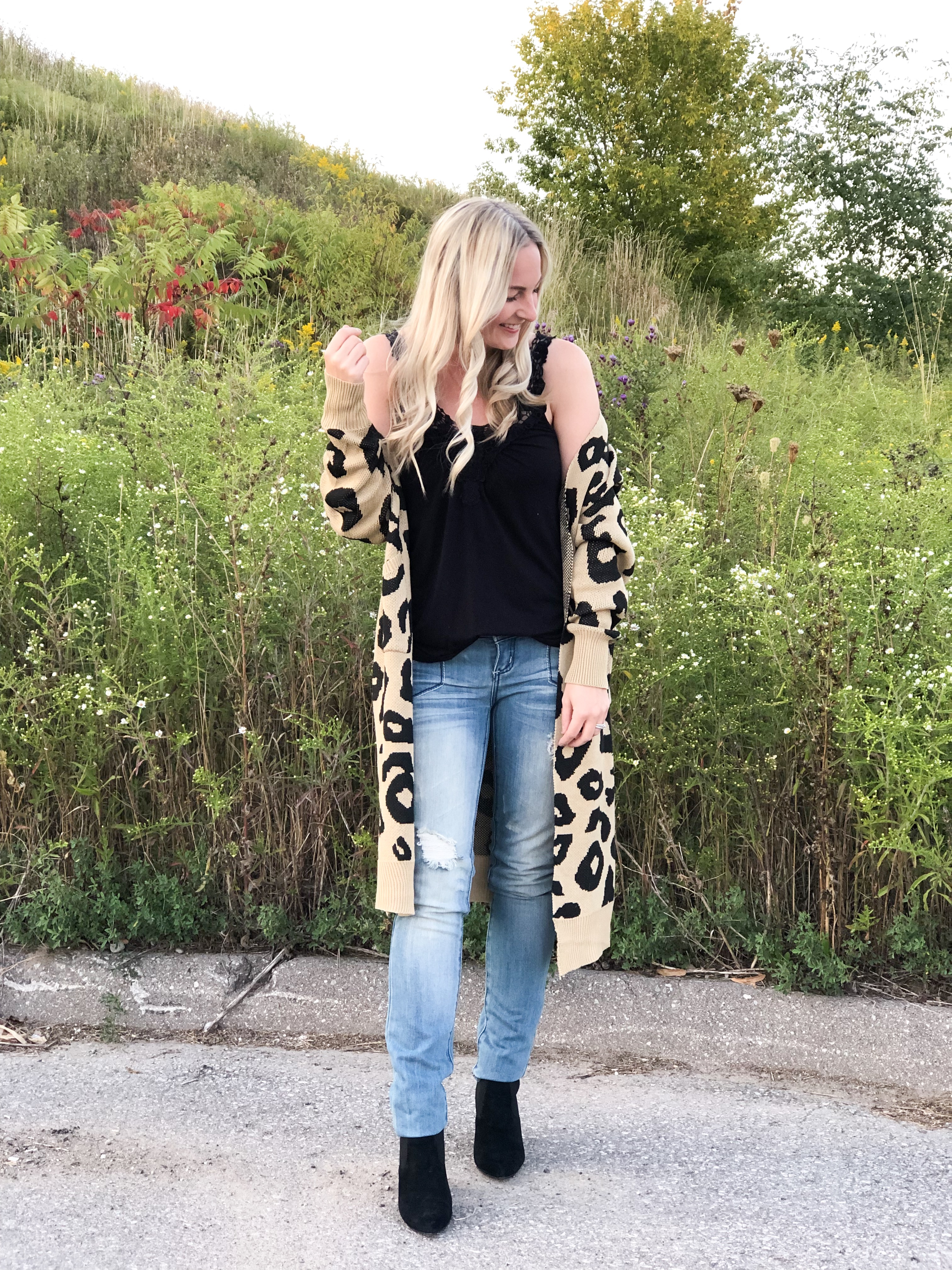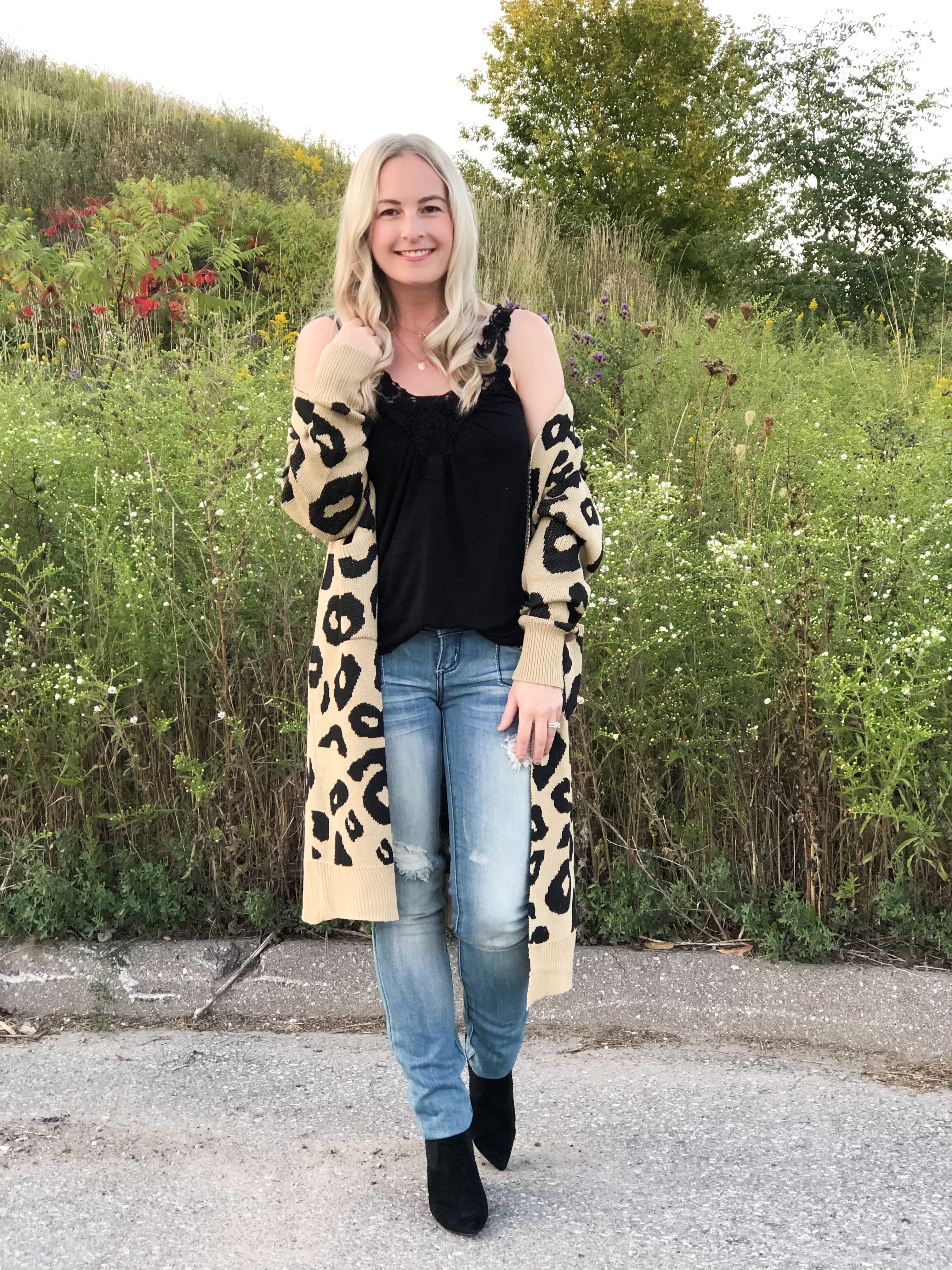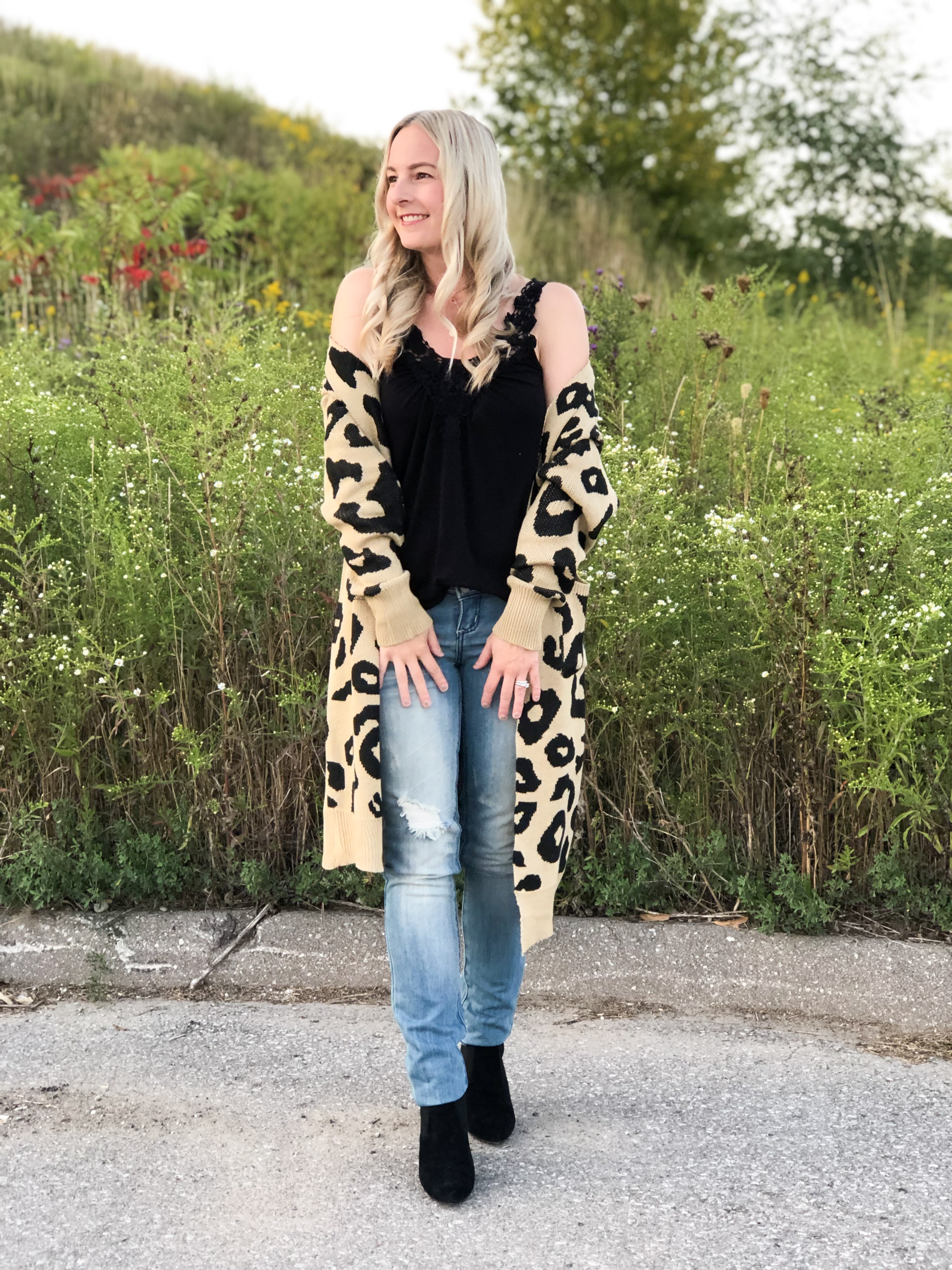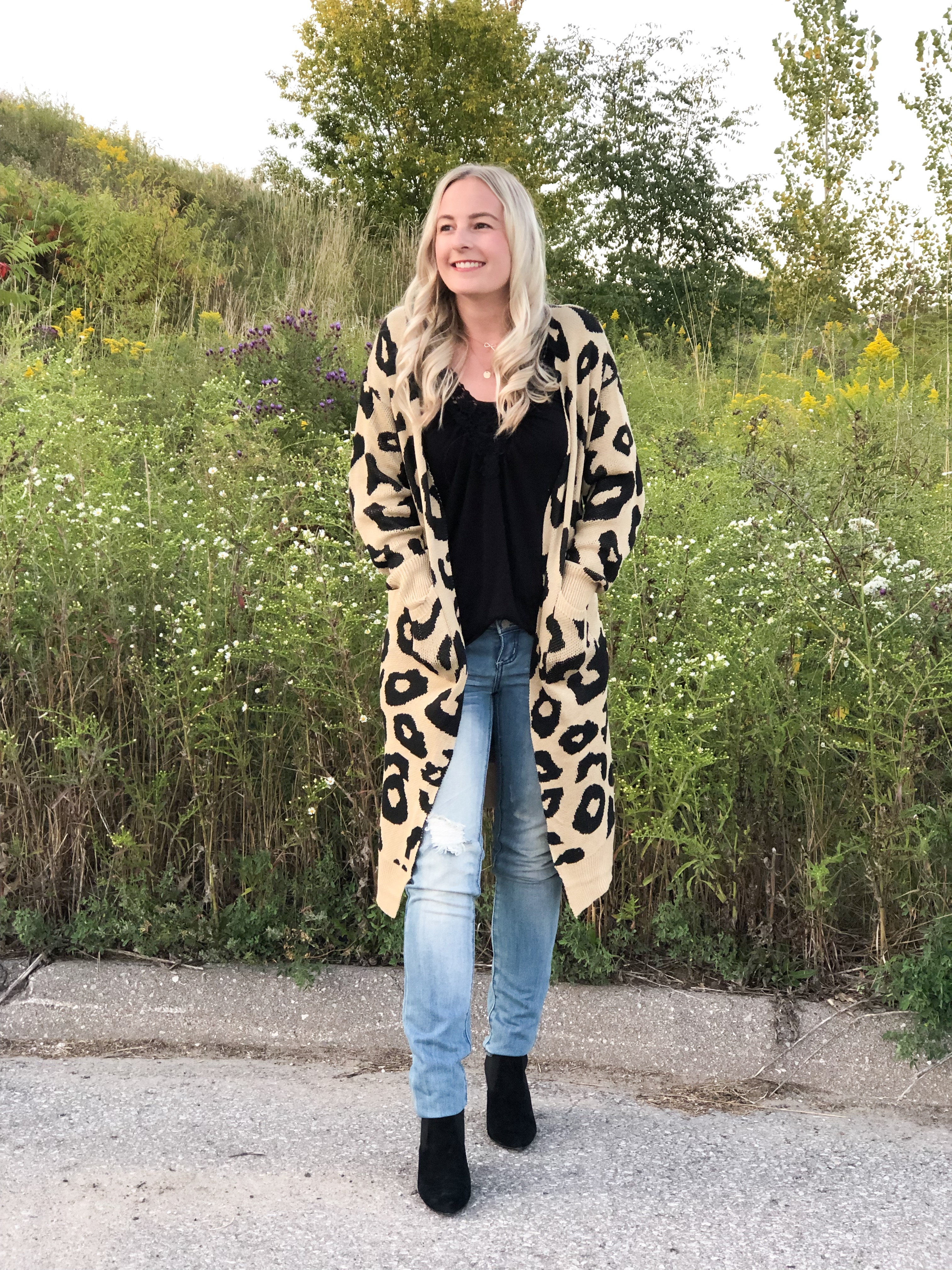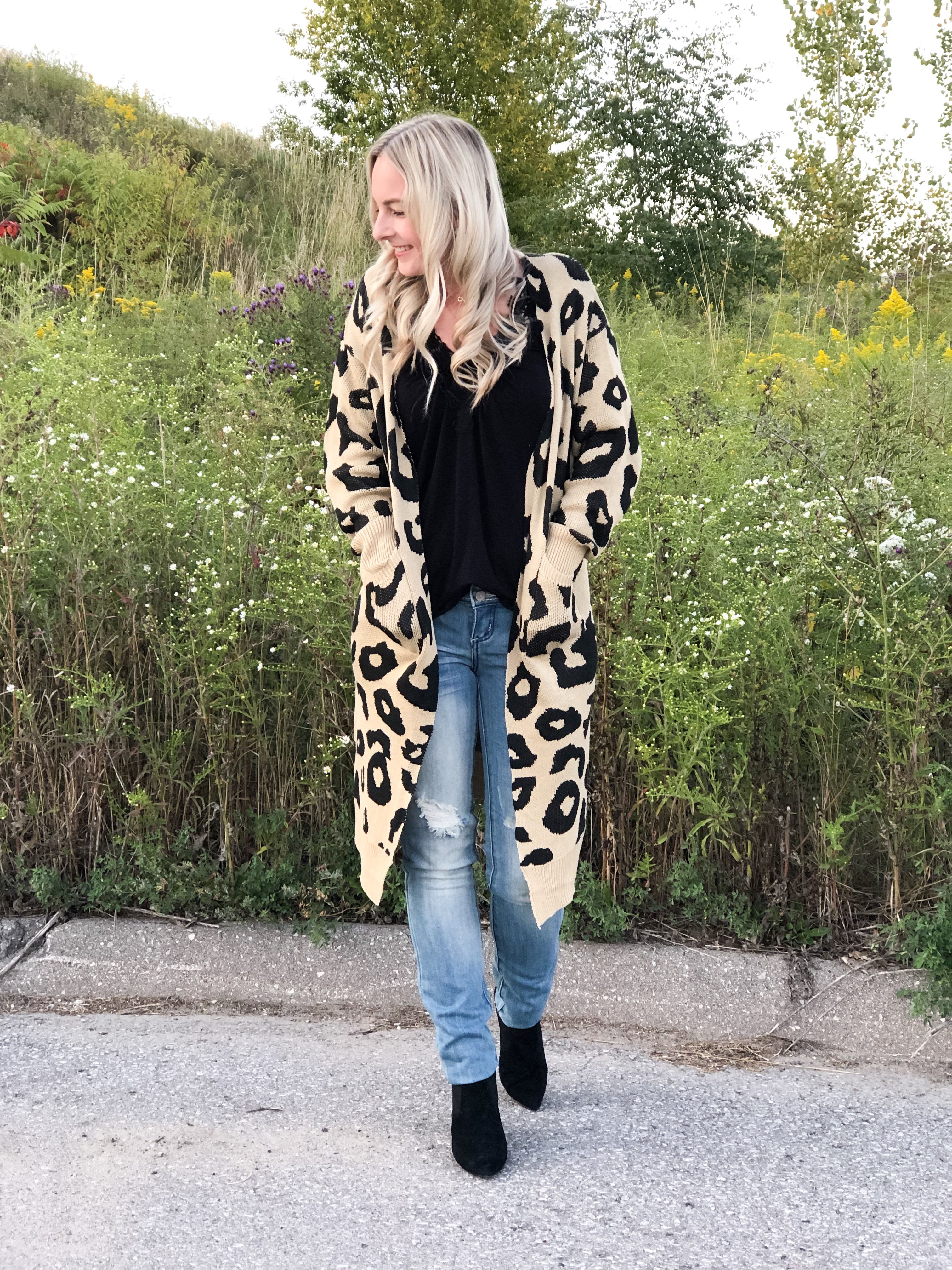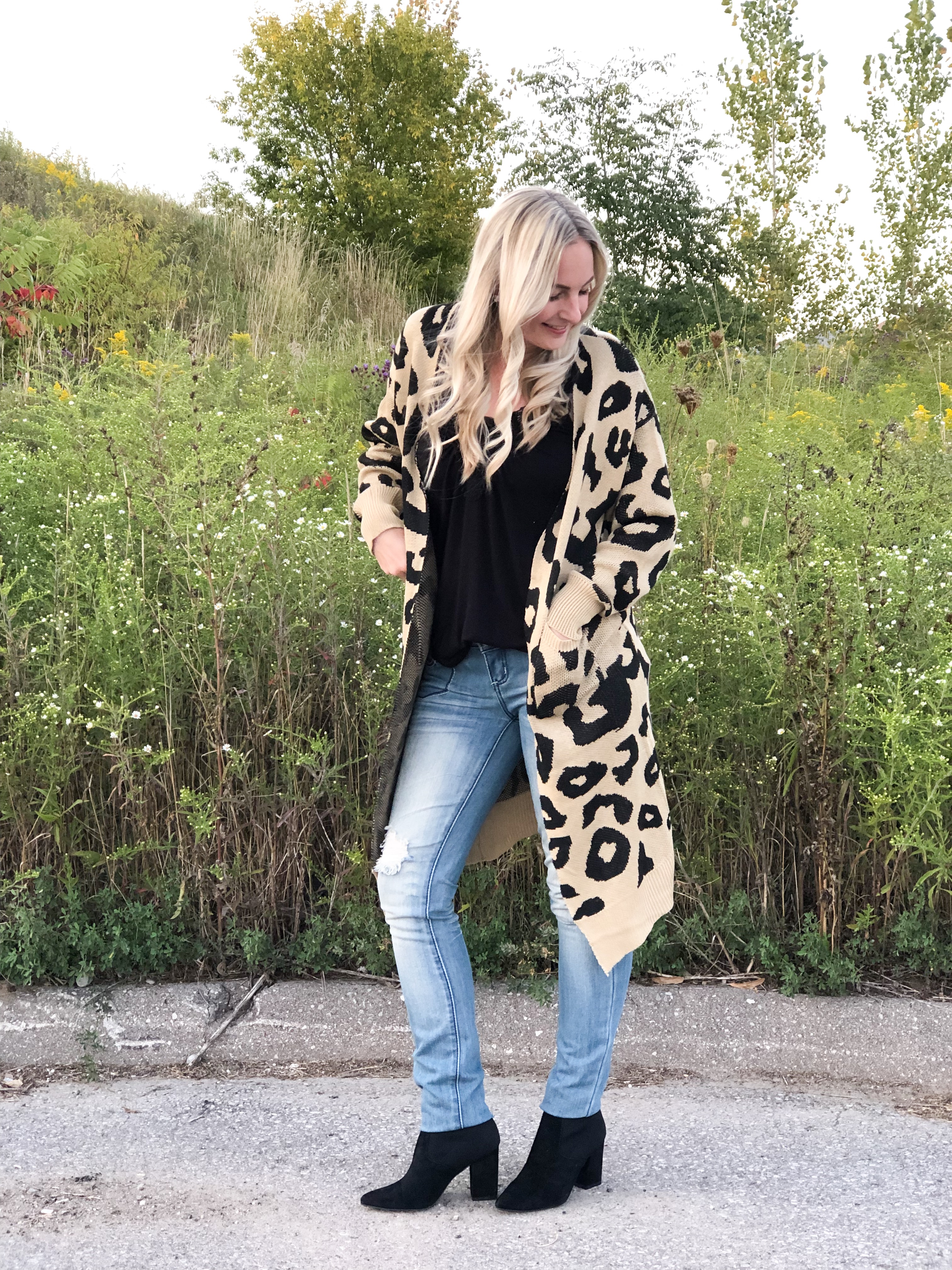 Cardigan- Amazon  //        Top- Nordstrom  //         Jeans- Urban Planet (similar/similar)     //   Booties – Nordstrom
With the temperatures starting to drop, it's definitely feeling more like Fall outside. I love dressing for Fall because you can wear layers, and don't really need to wear a jacket yet.
This leopard print cardigan is my first purchase for Fall, and I have to say I am so impressed with the quality of it. I love that it has pockets, and that it's a bit stretchy which makes me more comfy. It's so versatile, it can be dressed up or dressed down. For a more casual look, I am wearing it here with jeans, but I can't wait to also wear it with my leather pants for a more dressed up look! It comes in 5 other colours too!
I hope everyone has a great weekend! We are celebrating Thanksgiving this weekend instead of next weekend, because it's what worked best with everyone's schedule. My son also starts hockey this weekend, so the craziness is about to start. Between hockey, rep baseball, and my daughter's swimming lessons and dance, I feel like I am going to be running around the city every night of the week! lol!