A couple of weeks ago, we took a short drive to Sherkston Shores Beach Resort & Campground for a little family getaway. With how fast our summer flew by, it was great to end it with a weekend away with the kids, before it was time for them to head back to school.
The resort was located just 90 minutes from Toronto on Lake Erie, so it was nice to stay local and enjoy time away as a family.
There was so much to do on the resort. Not only do you have access to 4 beaches, but they have a pool area with water slides, mini golf, arcades, volleyball, basketball, pickleball, tennis, water sports and so much more!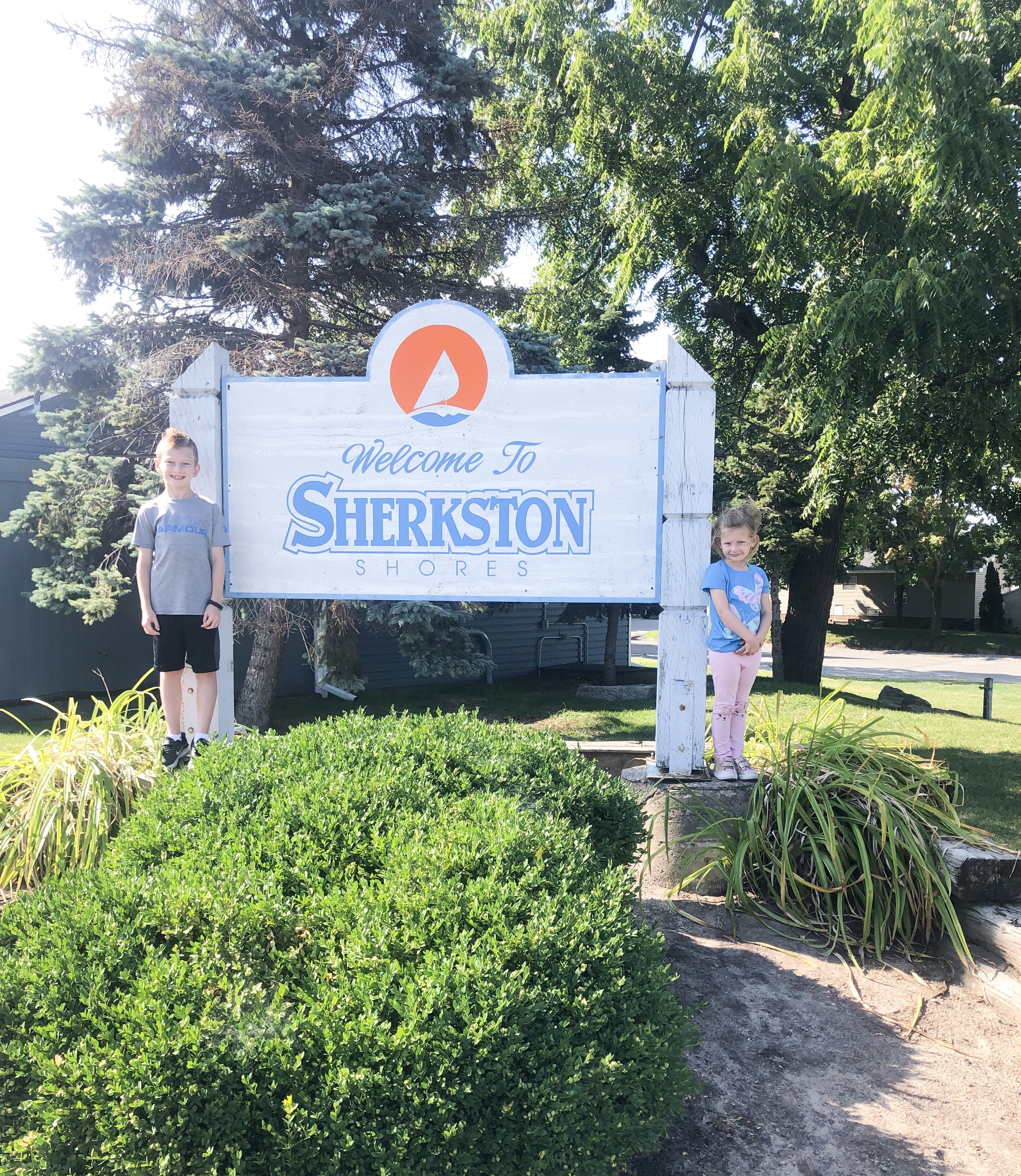 The resort is on 560 acres, which is exclusive to renters, campers, seasonal RVers, and vacation cottage owners and their guests. We stayed in one of their premium 2 bedroom cottages that you can rent. The master bedroom had a queen size bed, the second bedroom had bunk beds for the kids, and their was a pull out couch in the family room area. It also had a full size kitchen with appliances, and a large deck with a table. There was also upgraded cable, and free wifi in the cottage as well.
We stayed in the Dunes area on the resort which I highly recommend, because it was steps away from the beach!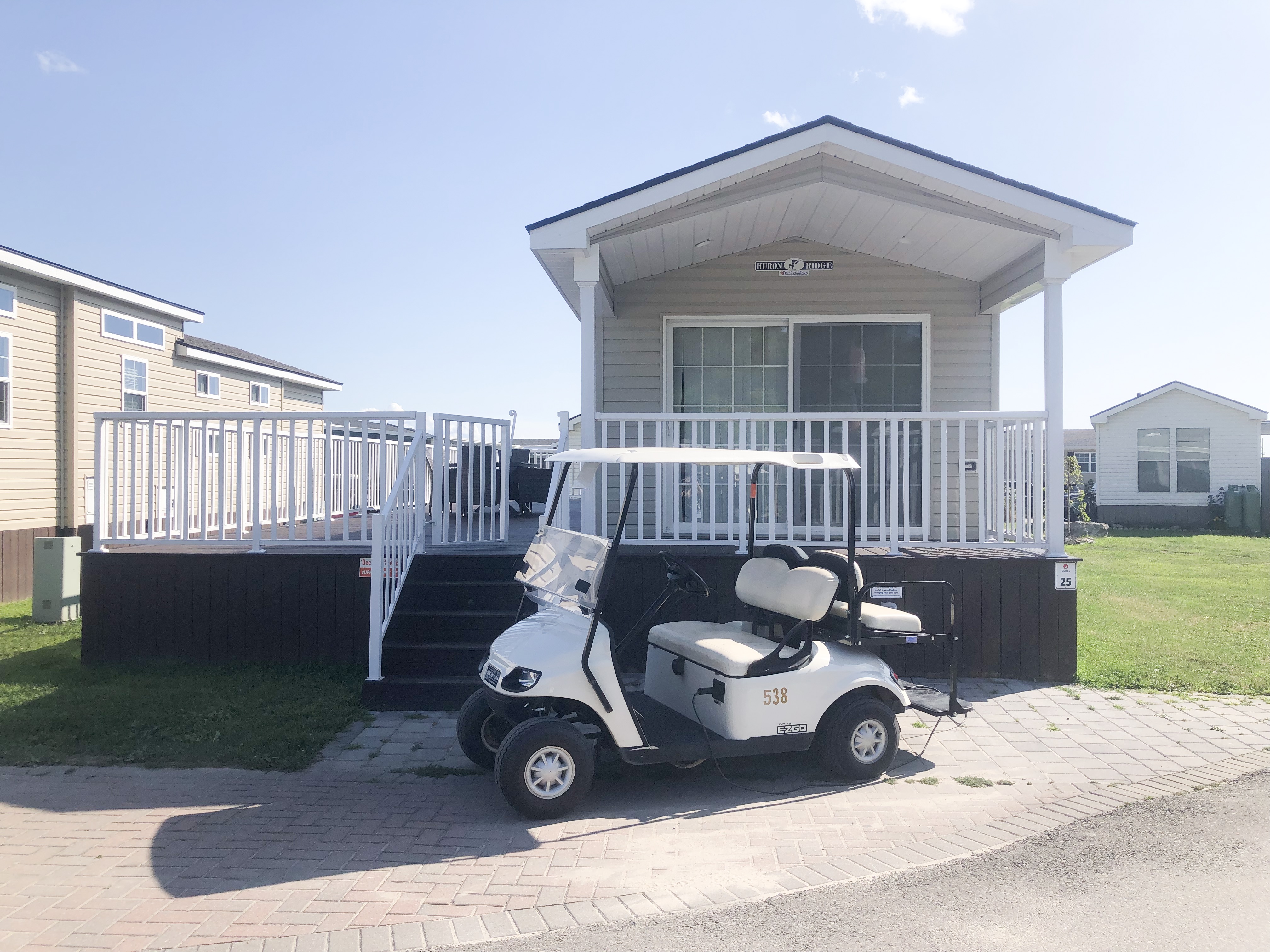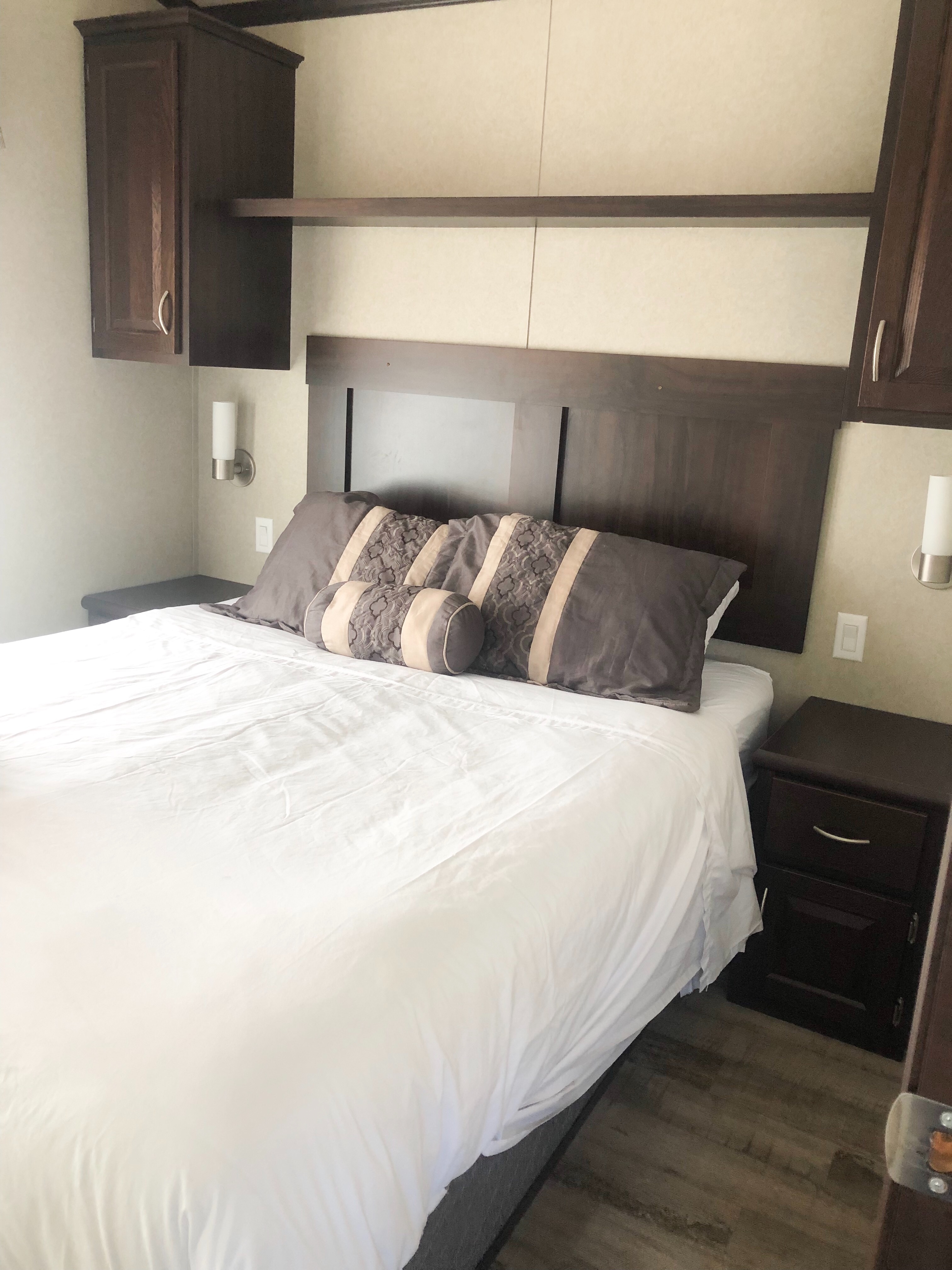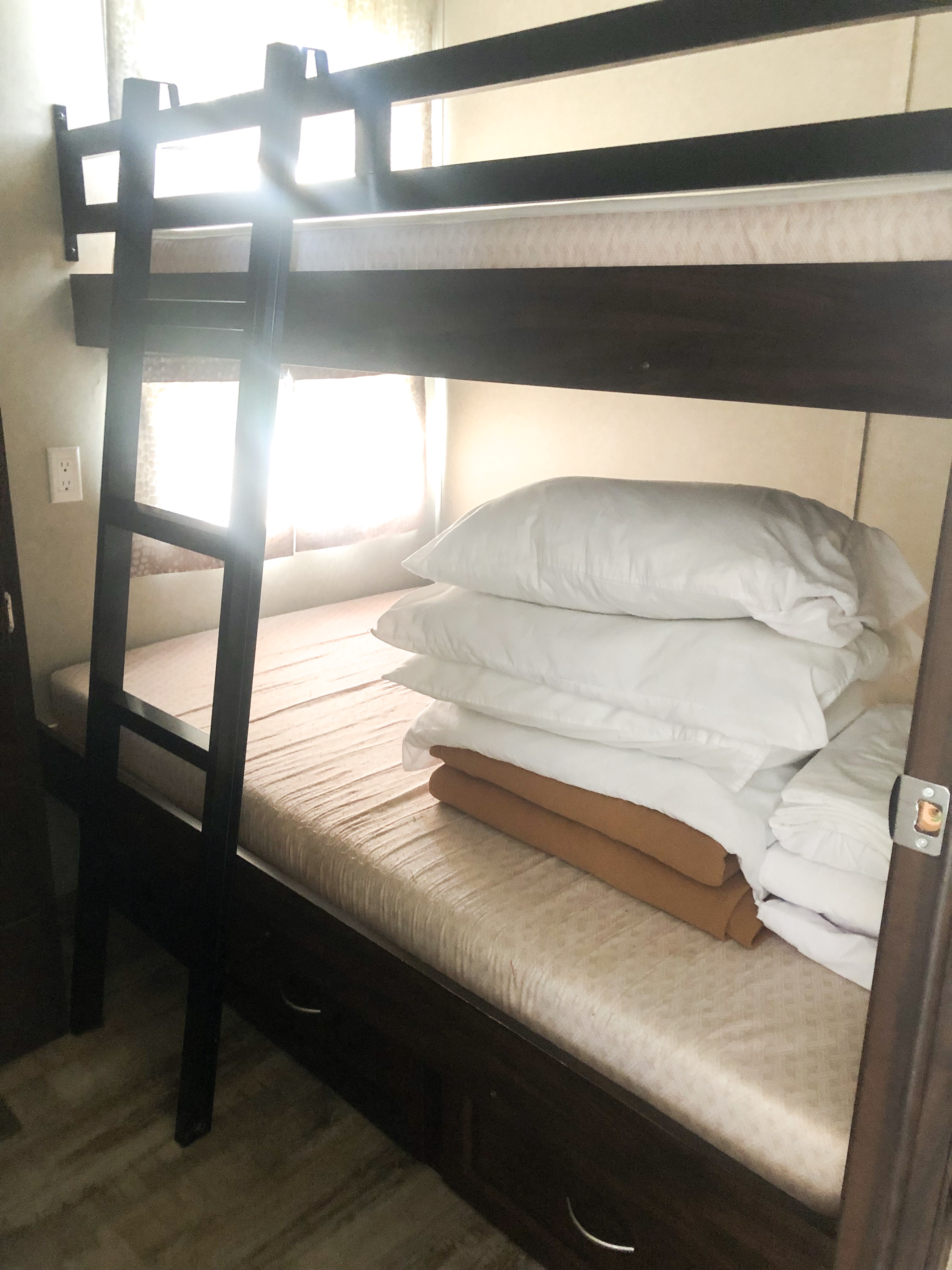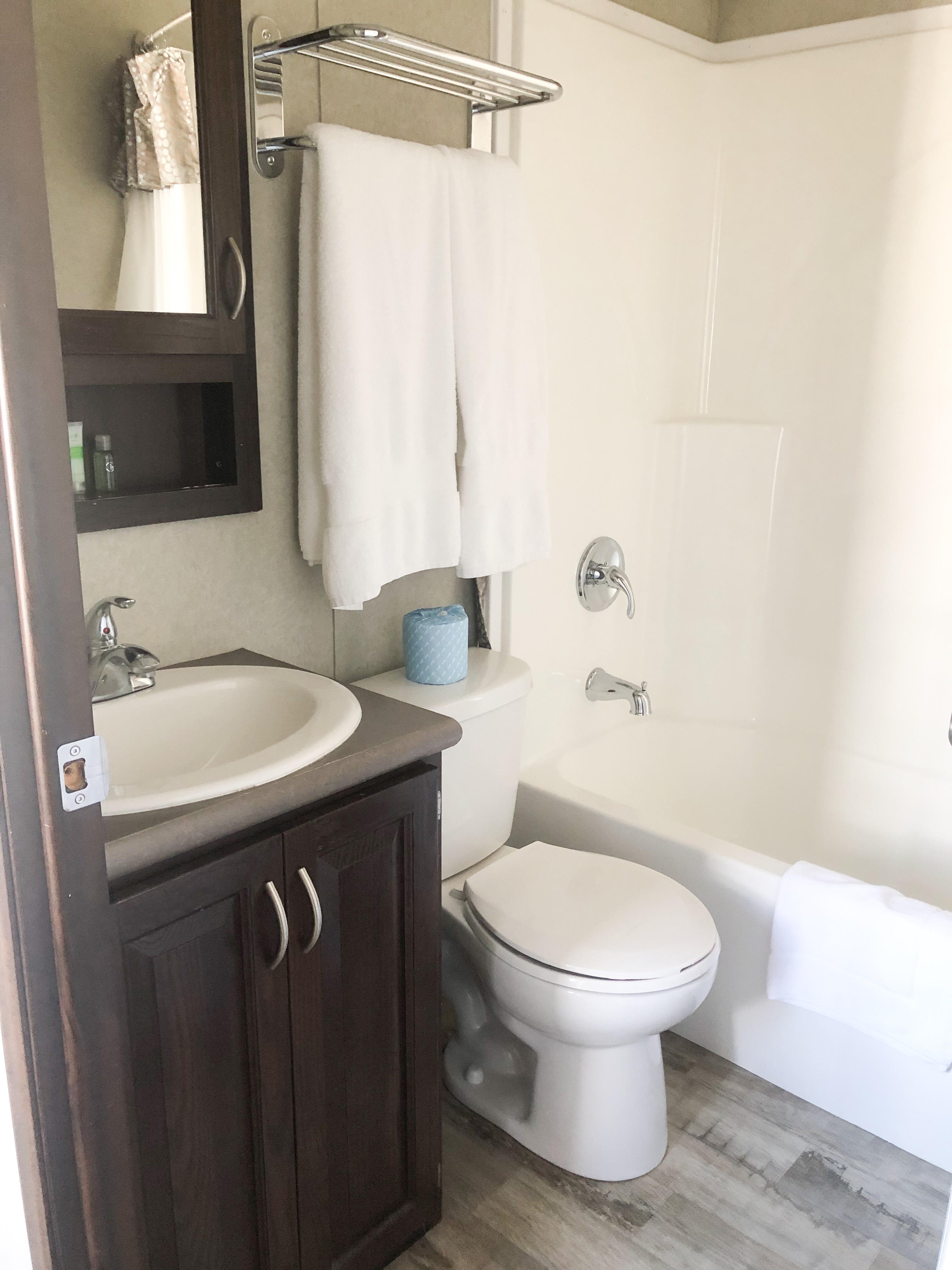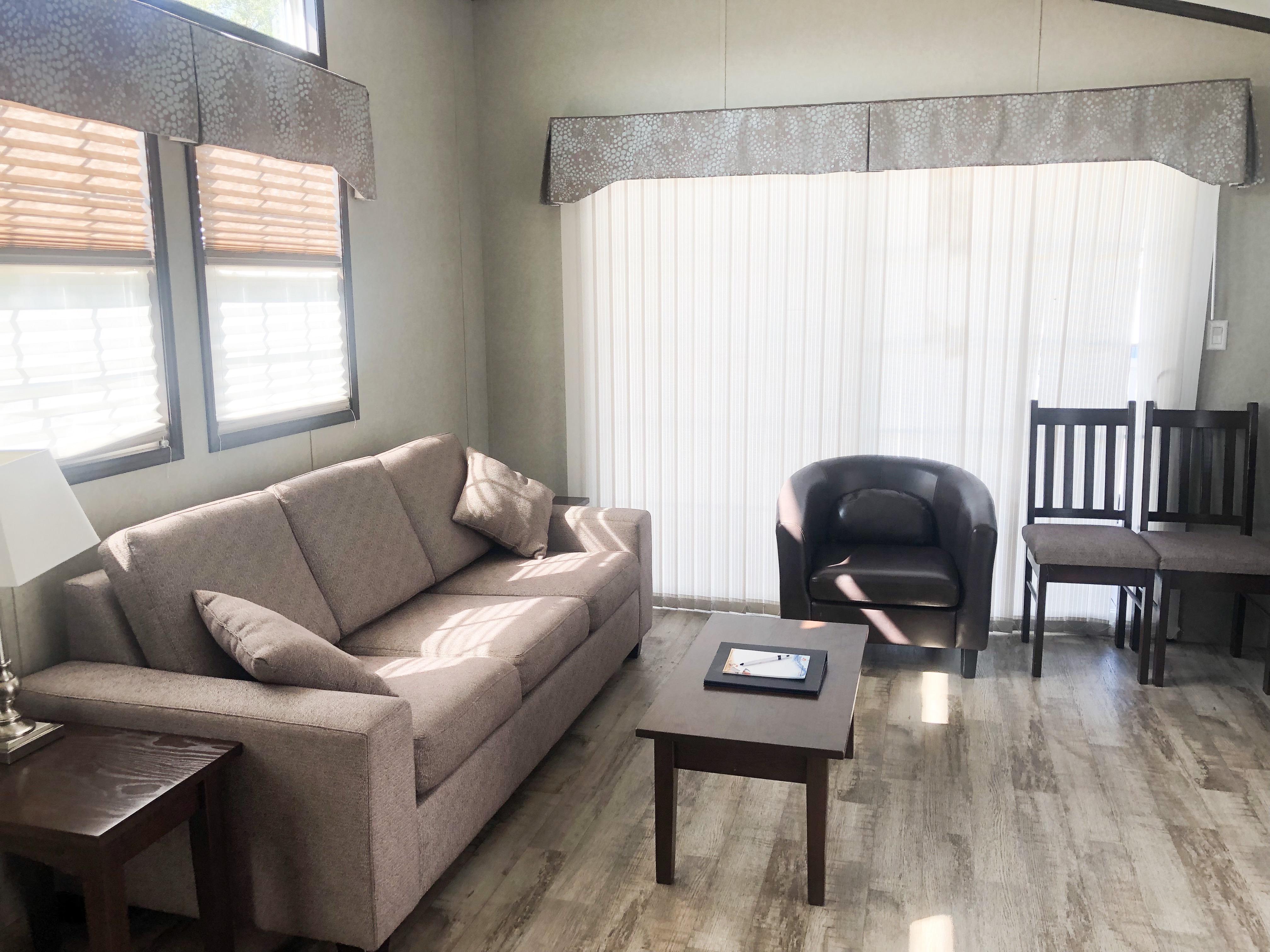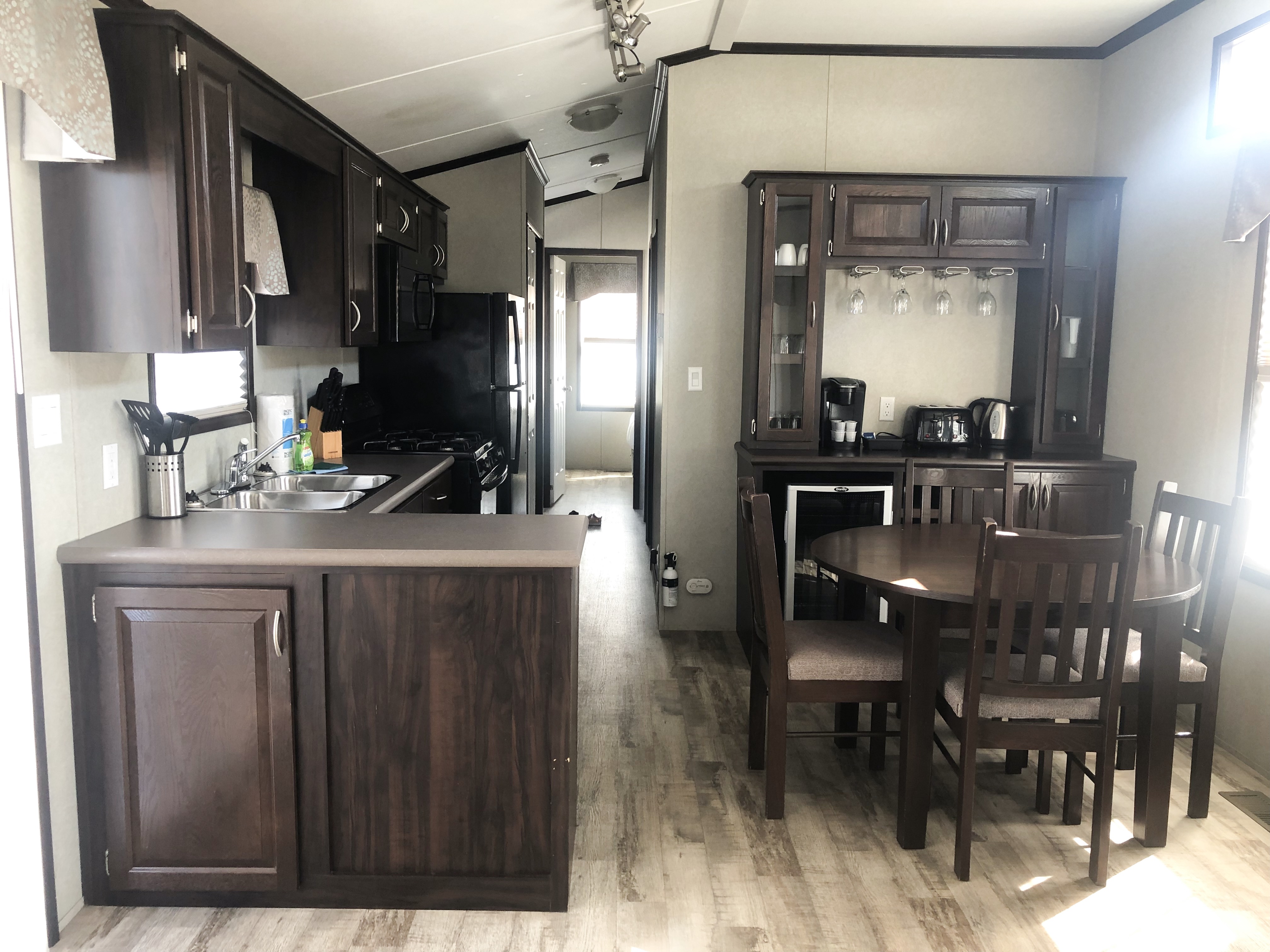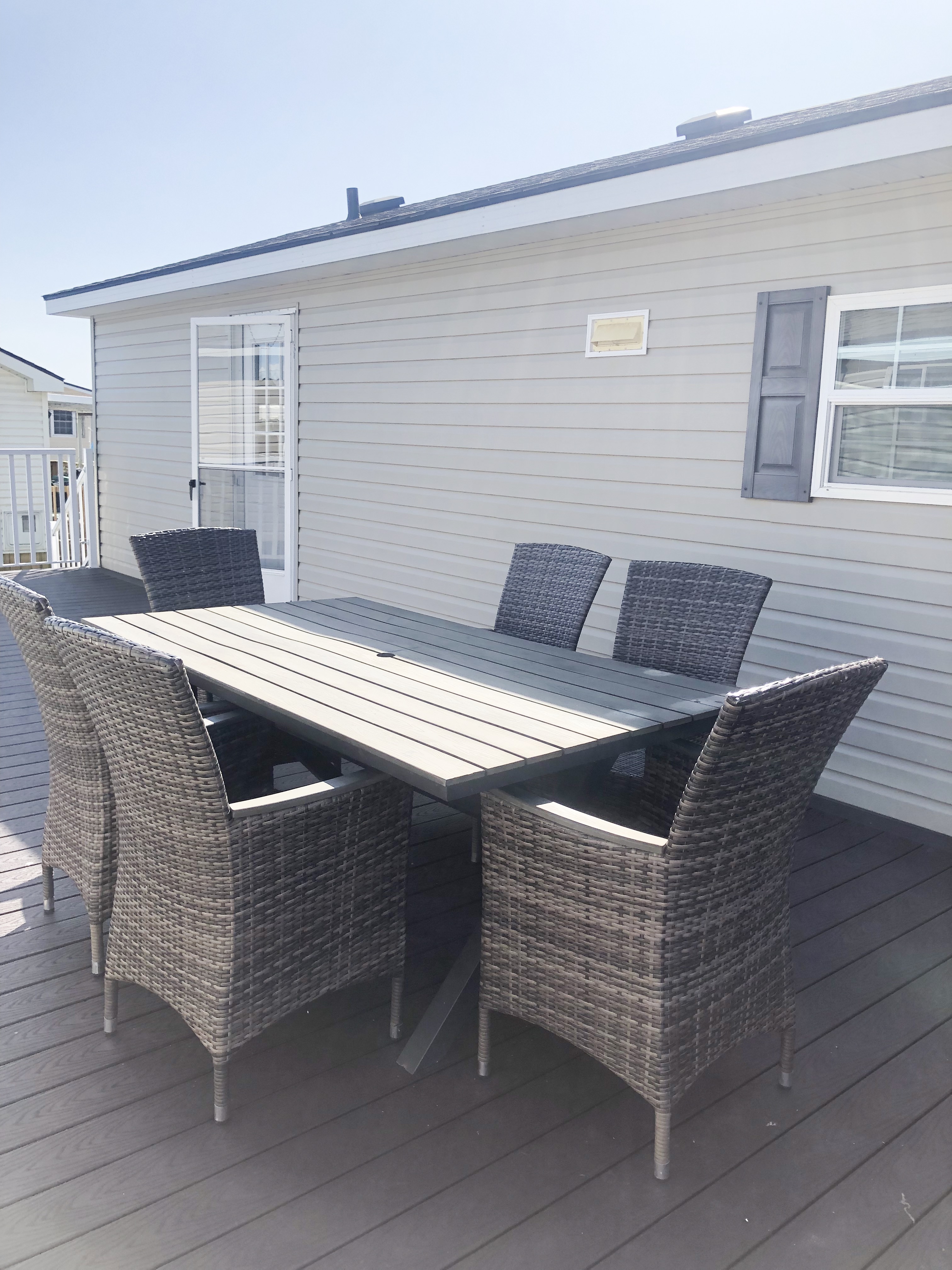 Checking into the resort was a breeze. They gave us a map of the resort, so we could find our cottage easily as well as a calendar that told us everything that was going on at the resort that weekend.
Getting around the resort was so fun! Right beside the welcome center you can rent a golf cart during your stay. The kids just loved it! I recommend calling in advance to reserve one as they do sell out fast. Driving around in a golf cart was definitely the way to get around and explore the resort. They even allow you to take them on the beach! Charging them was so easy as well, they have a charging station outside your cottage, so each night we would charge it so it was fully charged for us to use in the morning.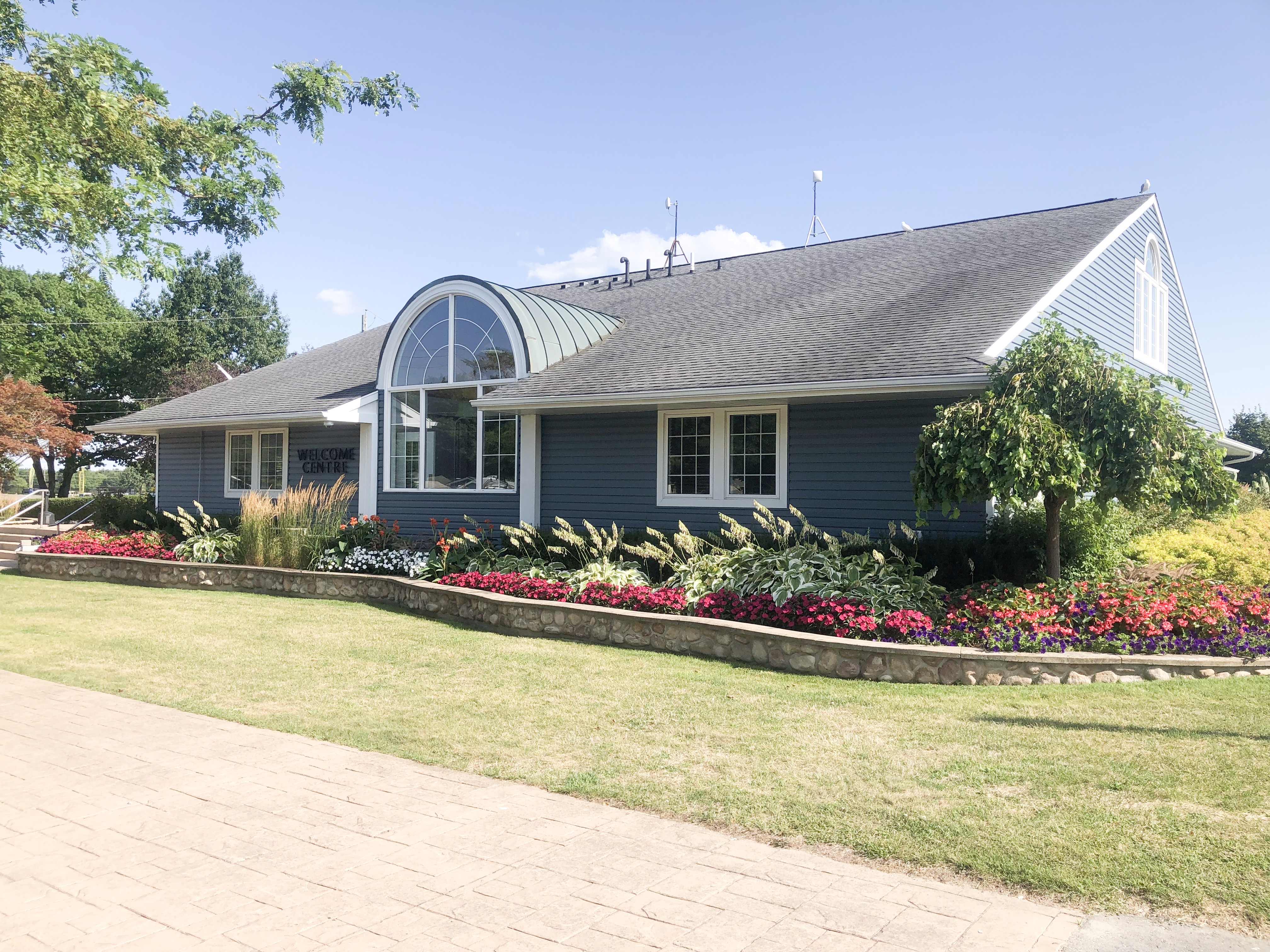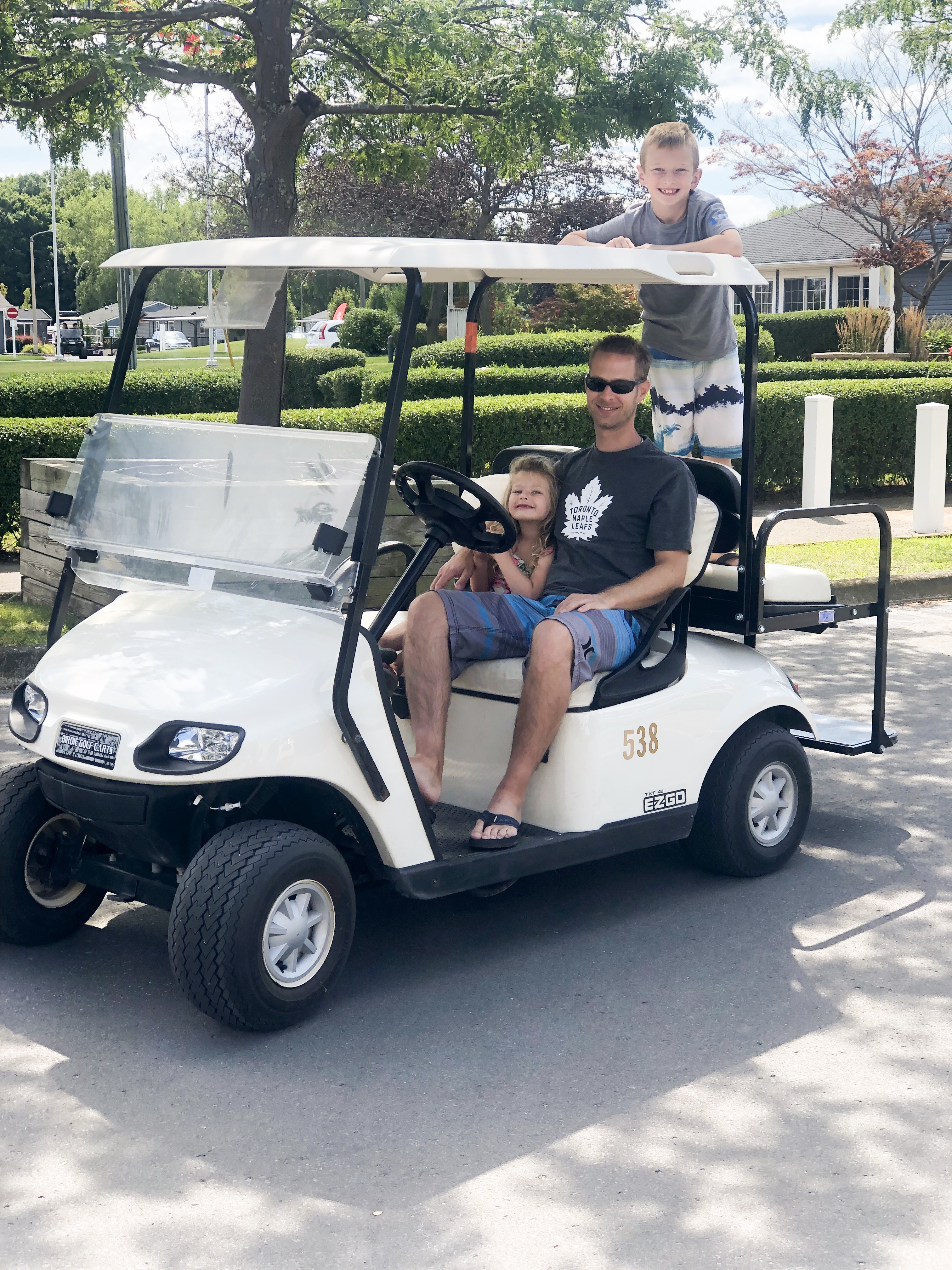 Located just outside of the welcome center is the Family Funplex. This is where the pool area was that had a splash pad,  3 water slides, 2 pools, and a hot tub. They also had a bar area to grab drinks.
Inside the Funplex was a Boston Pizza, arcade area, a LIVE Lounge, and a cafe that sold sandwiches and ice cream. Around the other side they also had a supermarket if you wanted to buy and make meals in your cottage. Or Boston Pizza will deliver to your cottage if you don't feel like cooking or going out.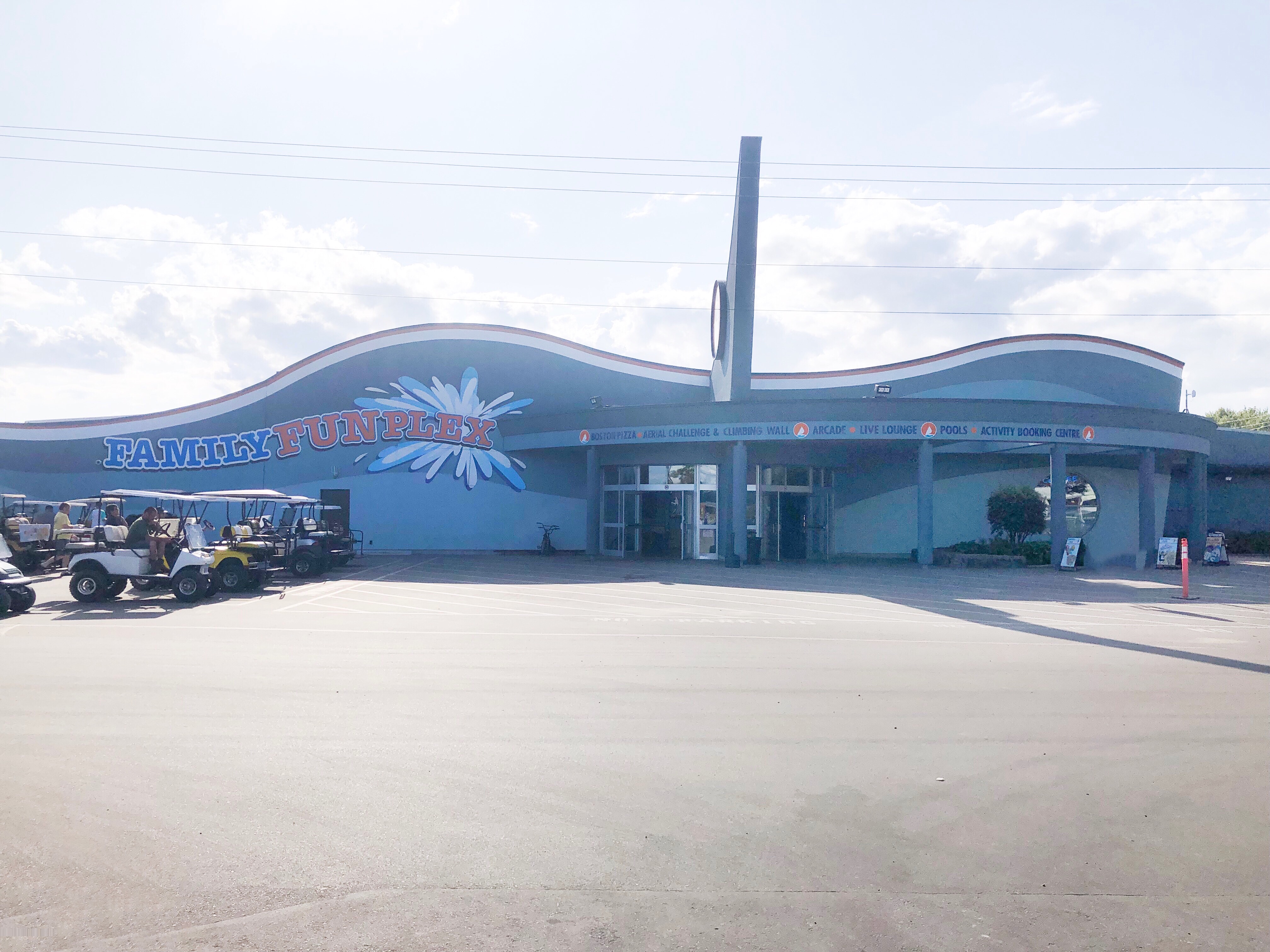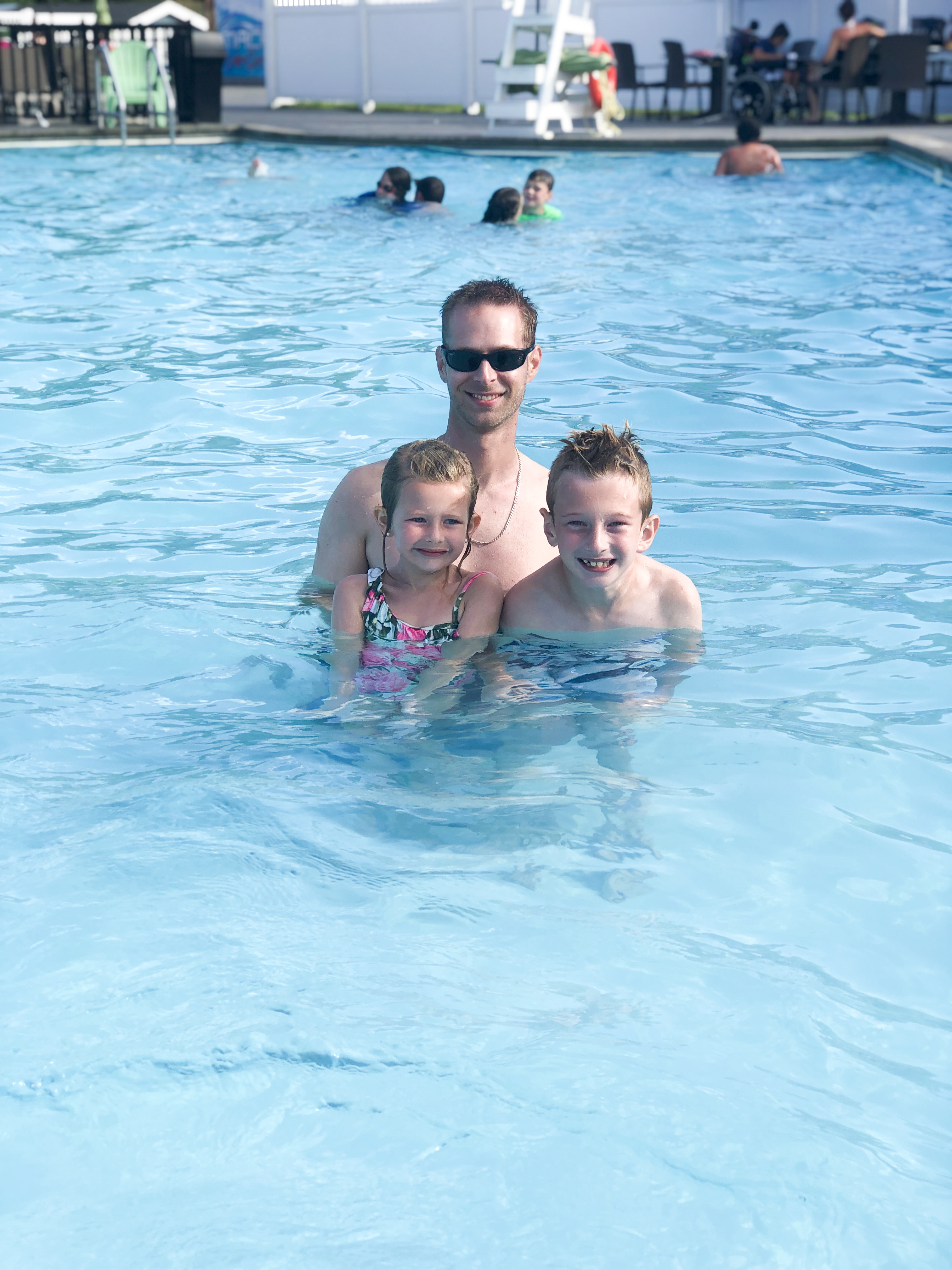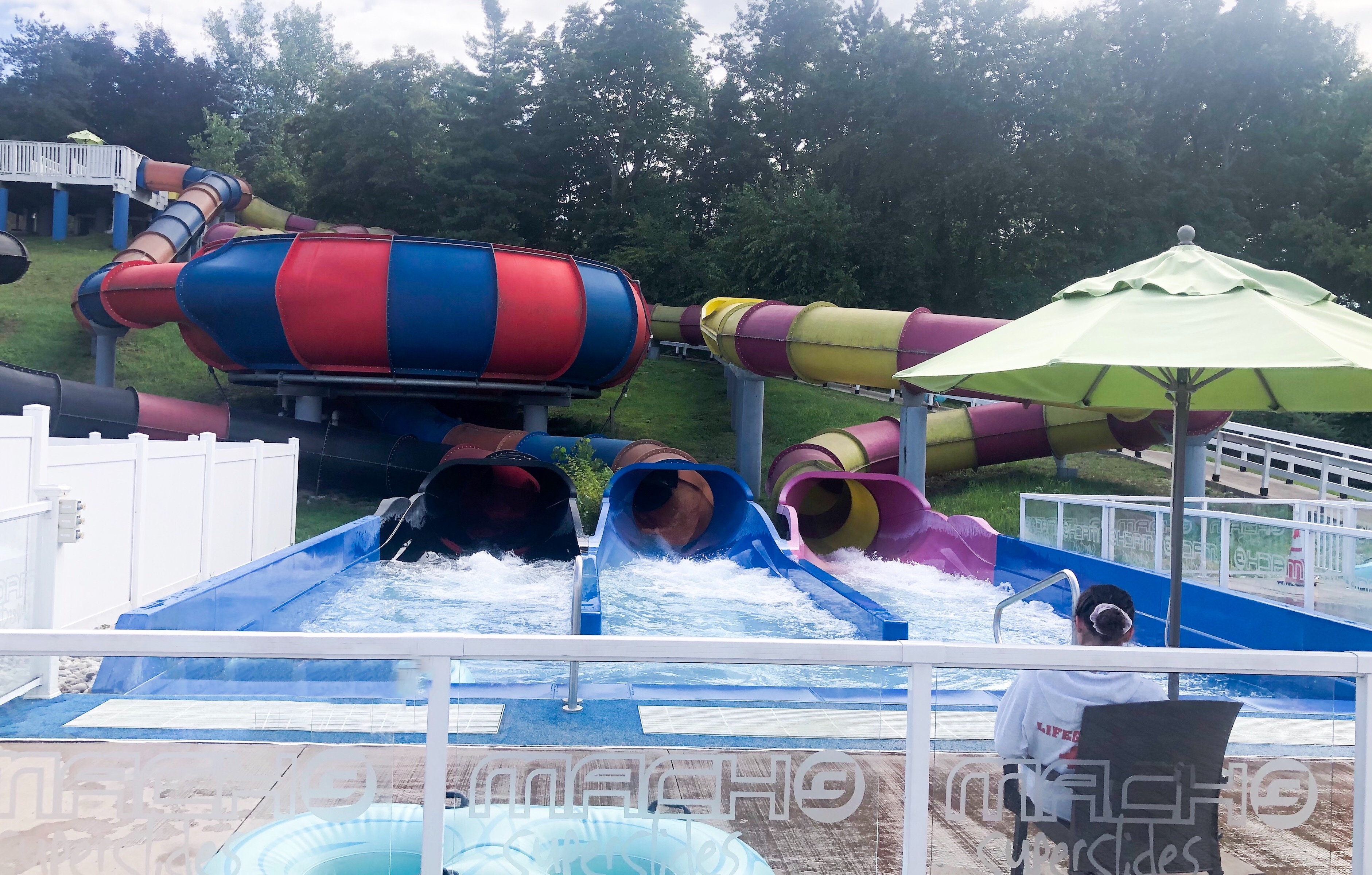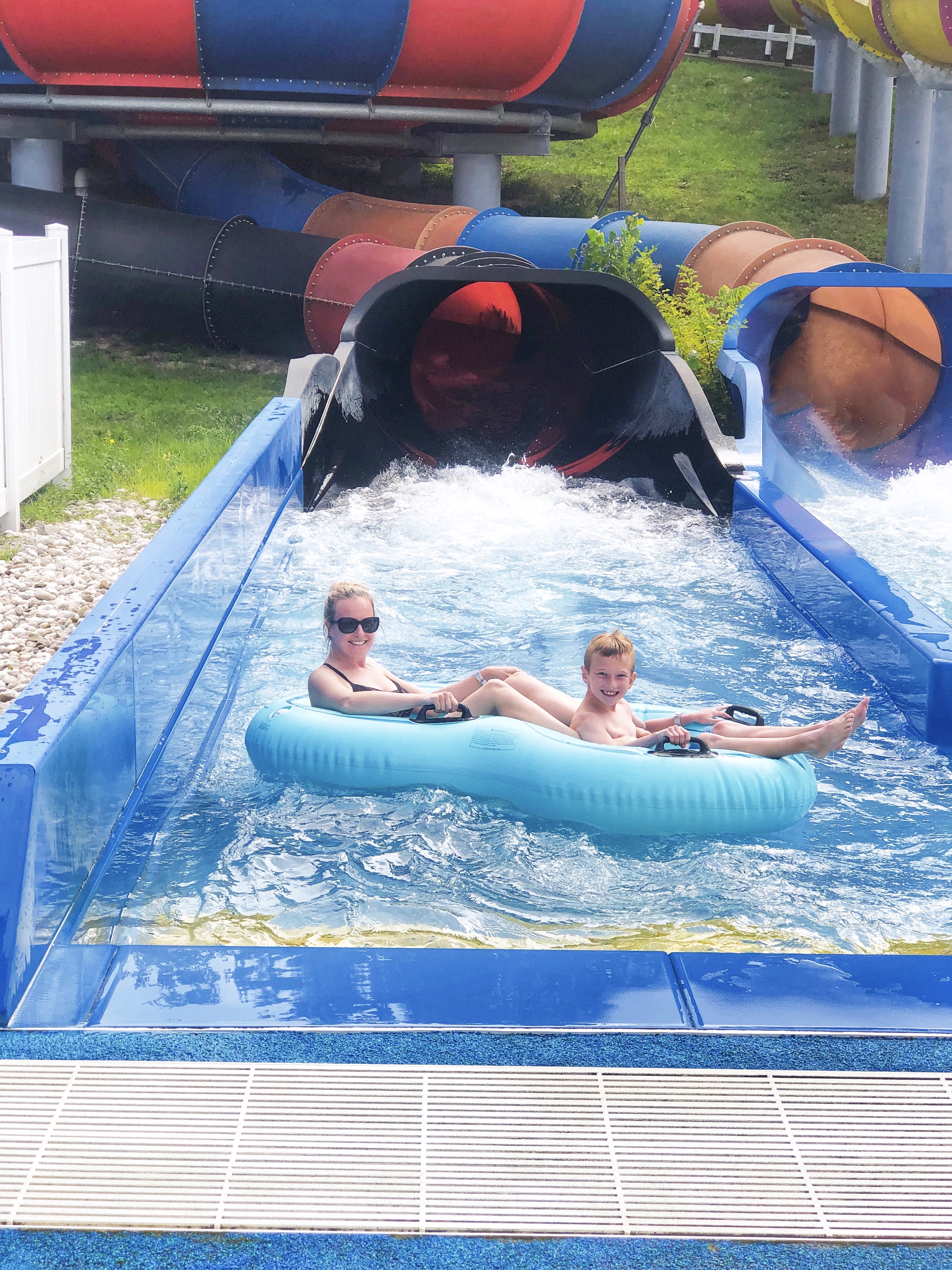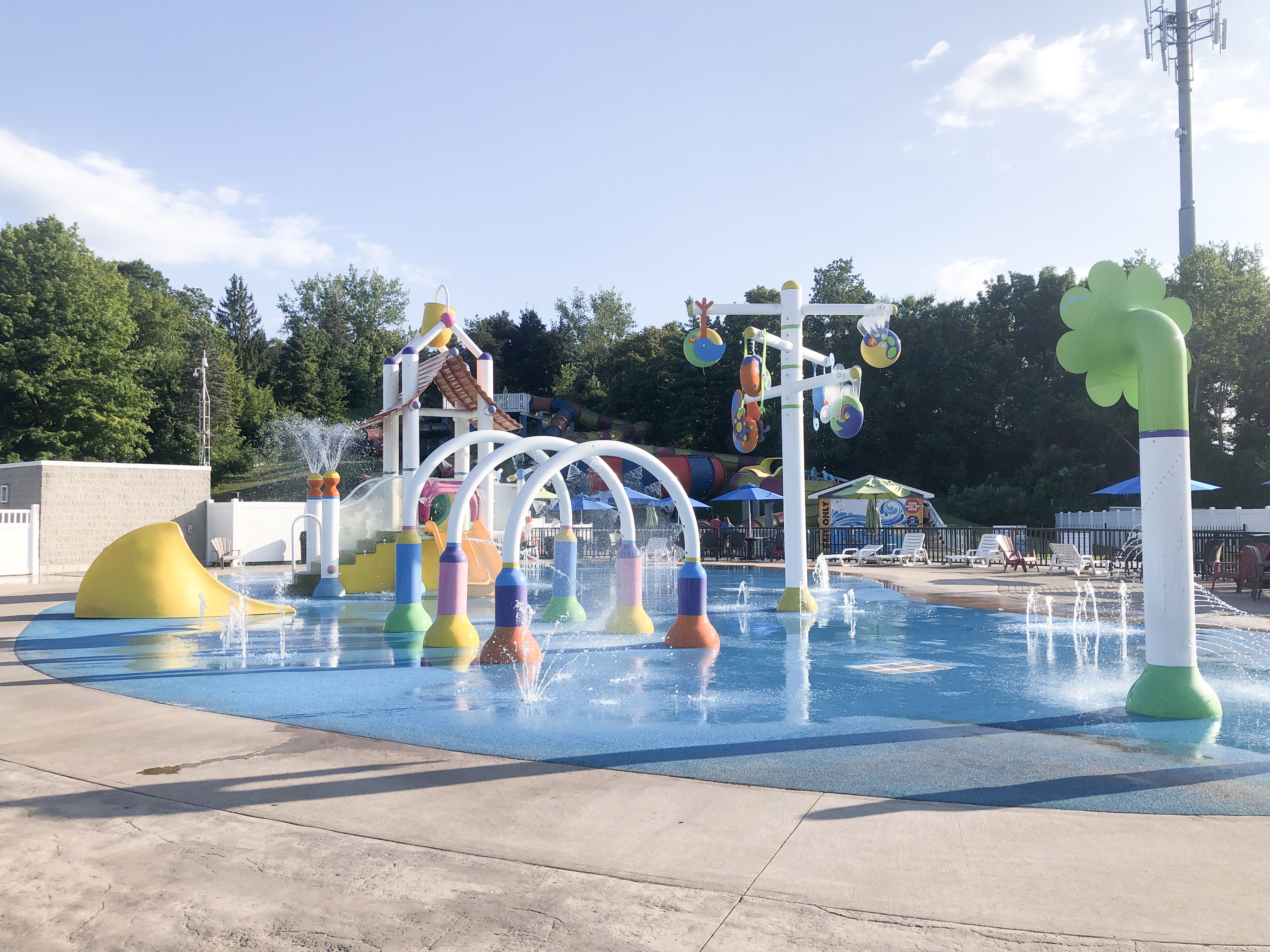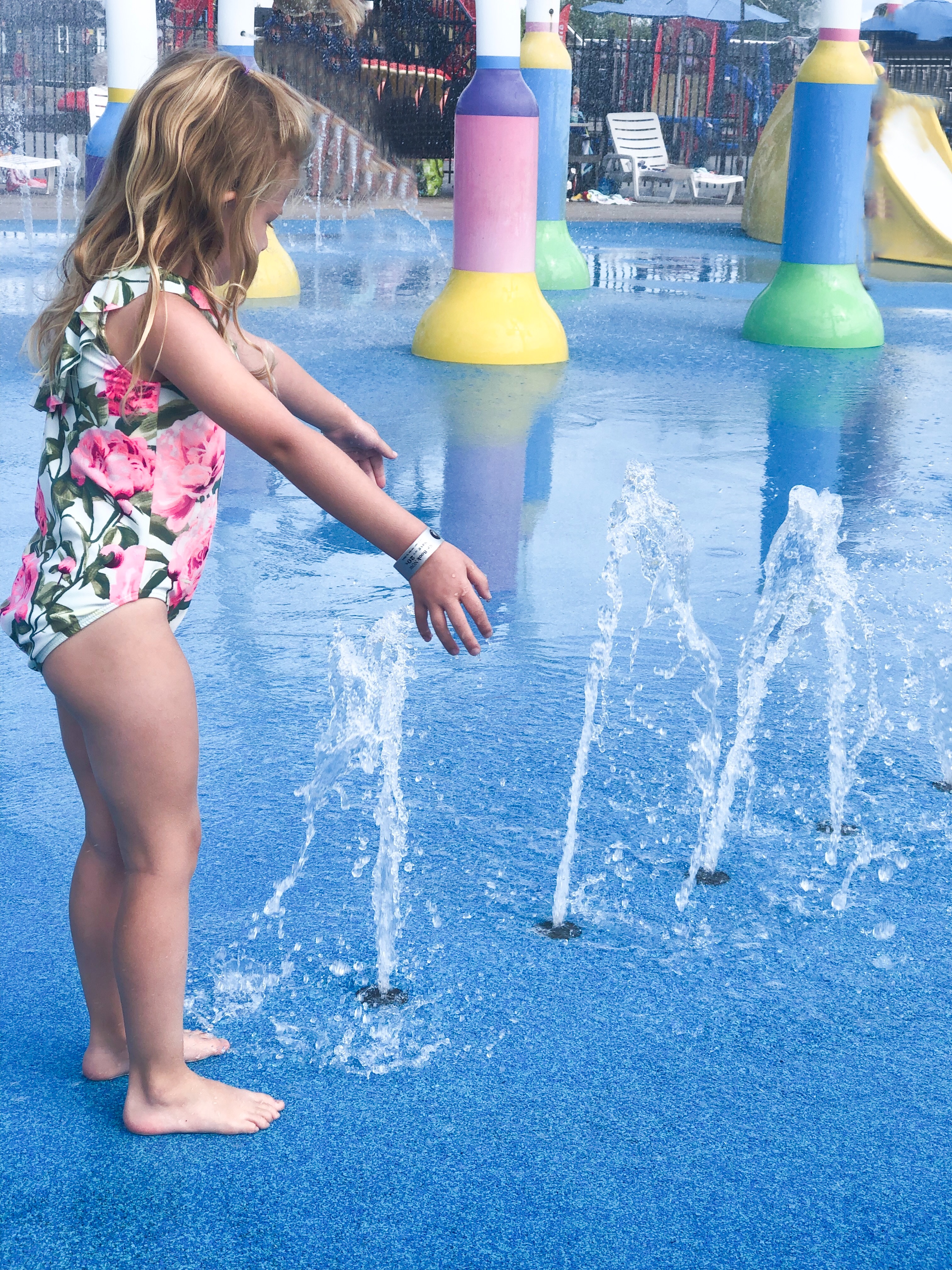 The spot the kids loved to hang out the most was at the man-made beach in the middle of the resort. It had soft sand, and beautiful clear water. The kids loved building sandcastles, and playing in the water. We spent a lot of time here.
Also every Saturday night they have a fireworks show here which is amazing! We brought some blankets and jackets, and watched the fireworks from the beach. The kids loved it! They put on quite an amazing show, so don't miss it during your stay.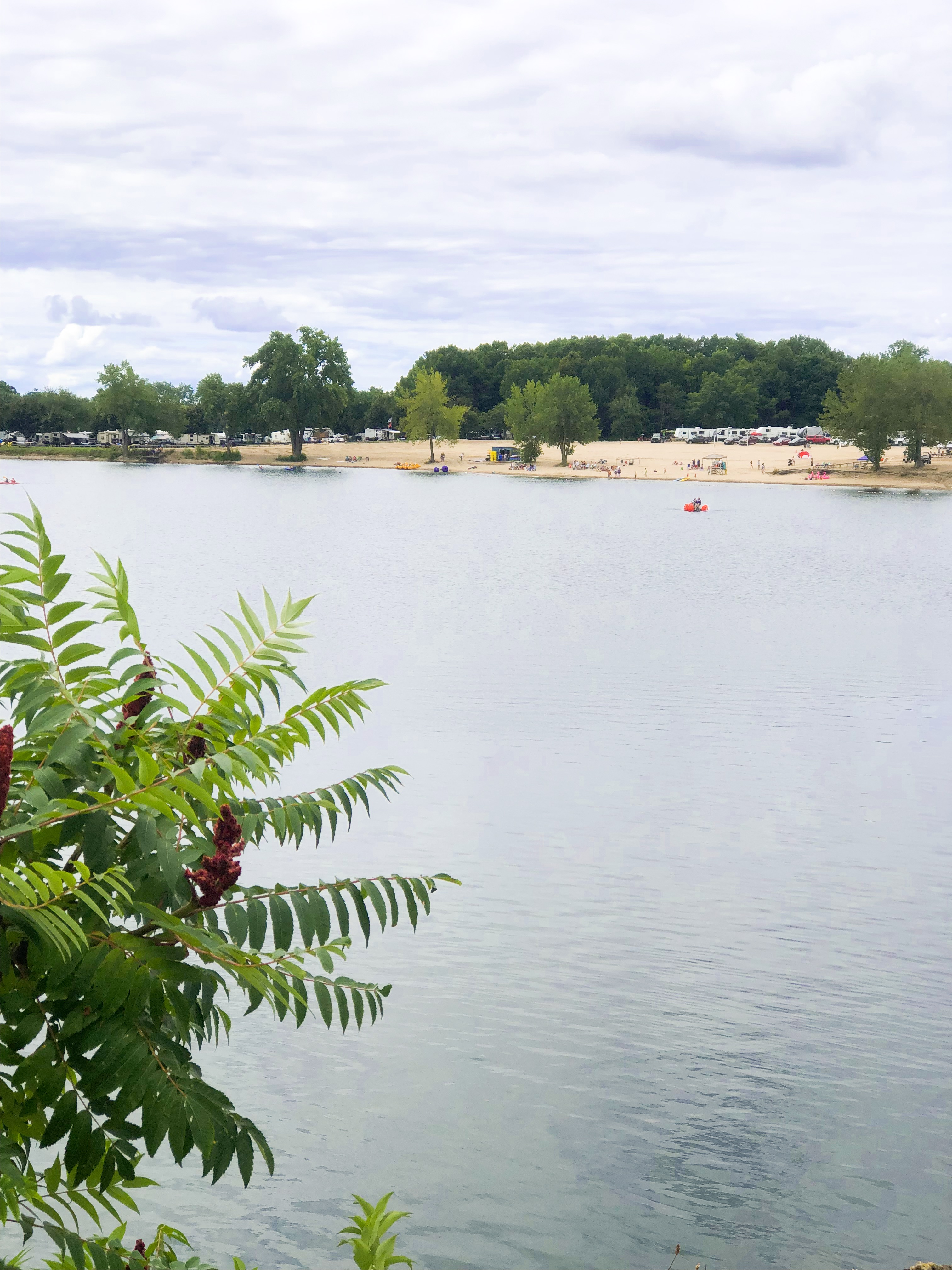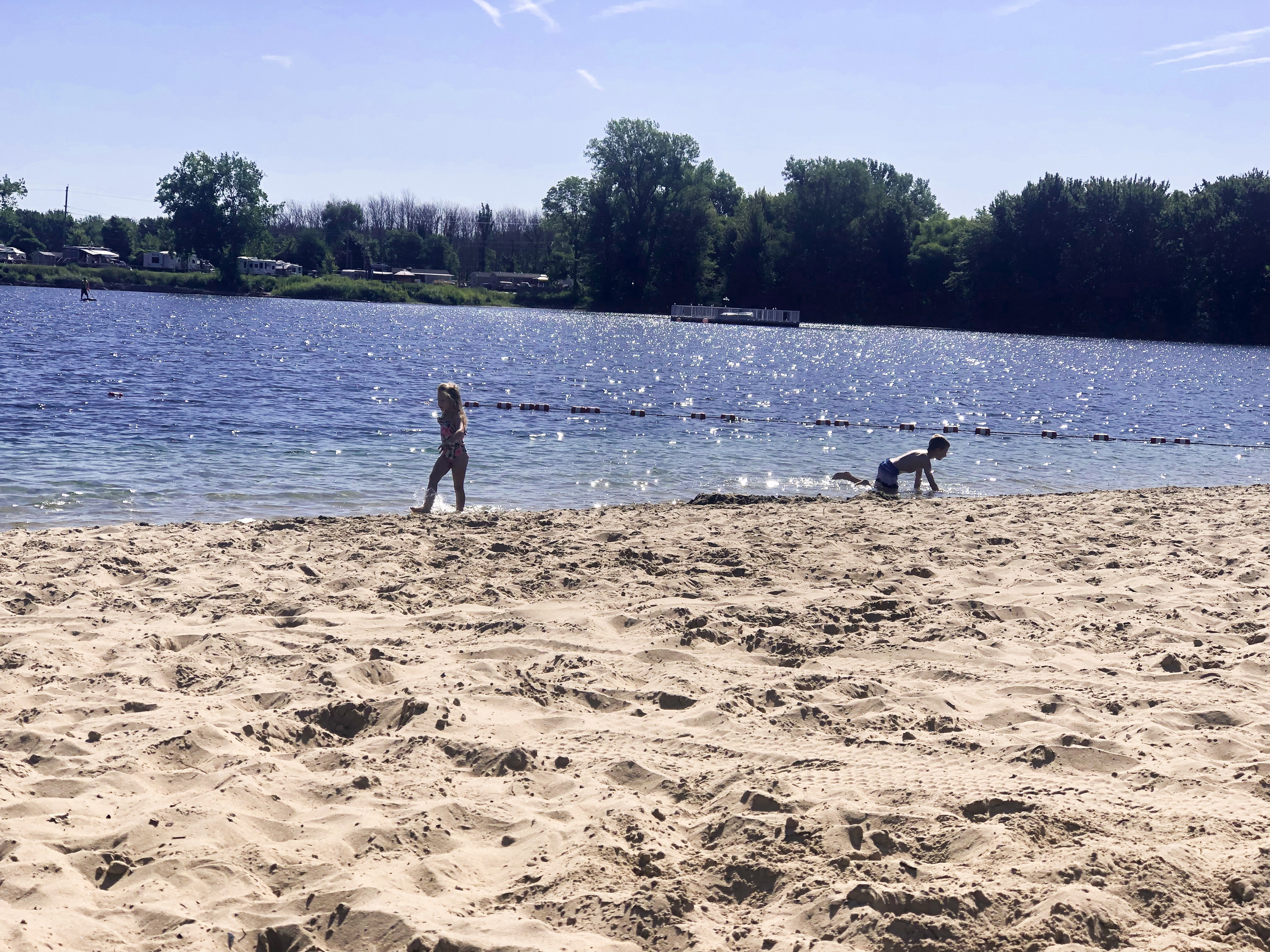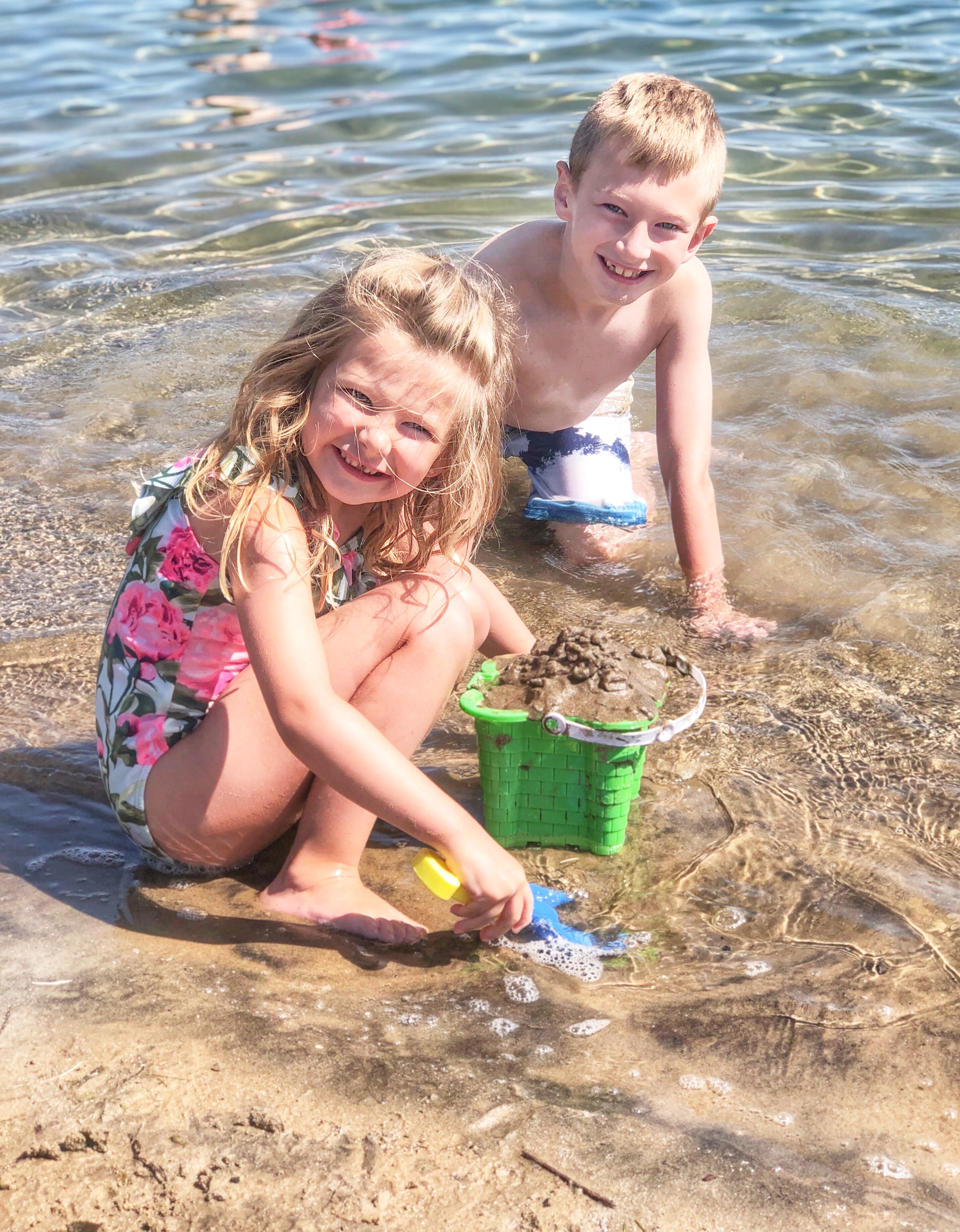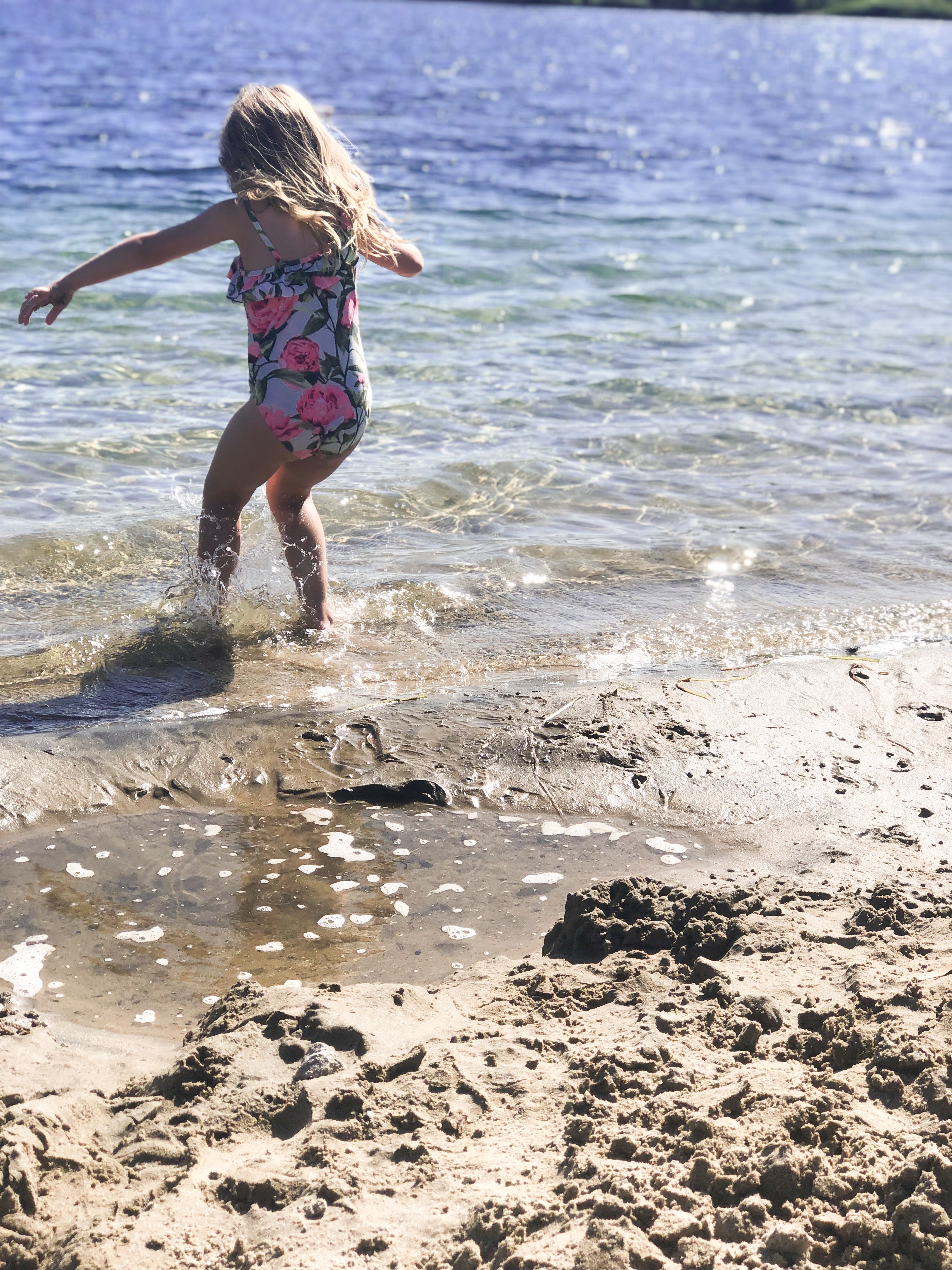 After dinner it was so nice to walk the beach and enjoy the sunsets. The kids also loved looking for bright coloured rocks to take home, and also skipping stones on the water.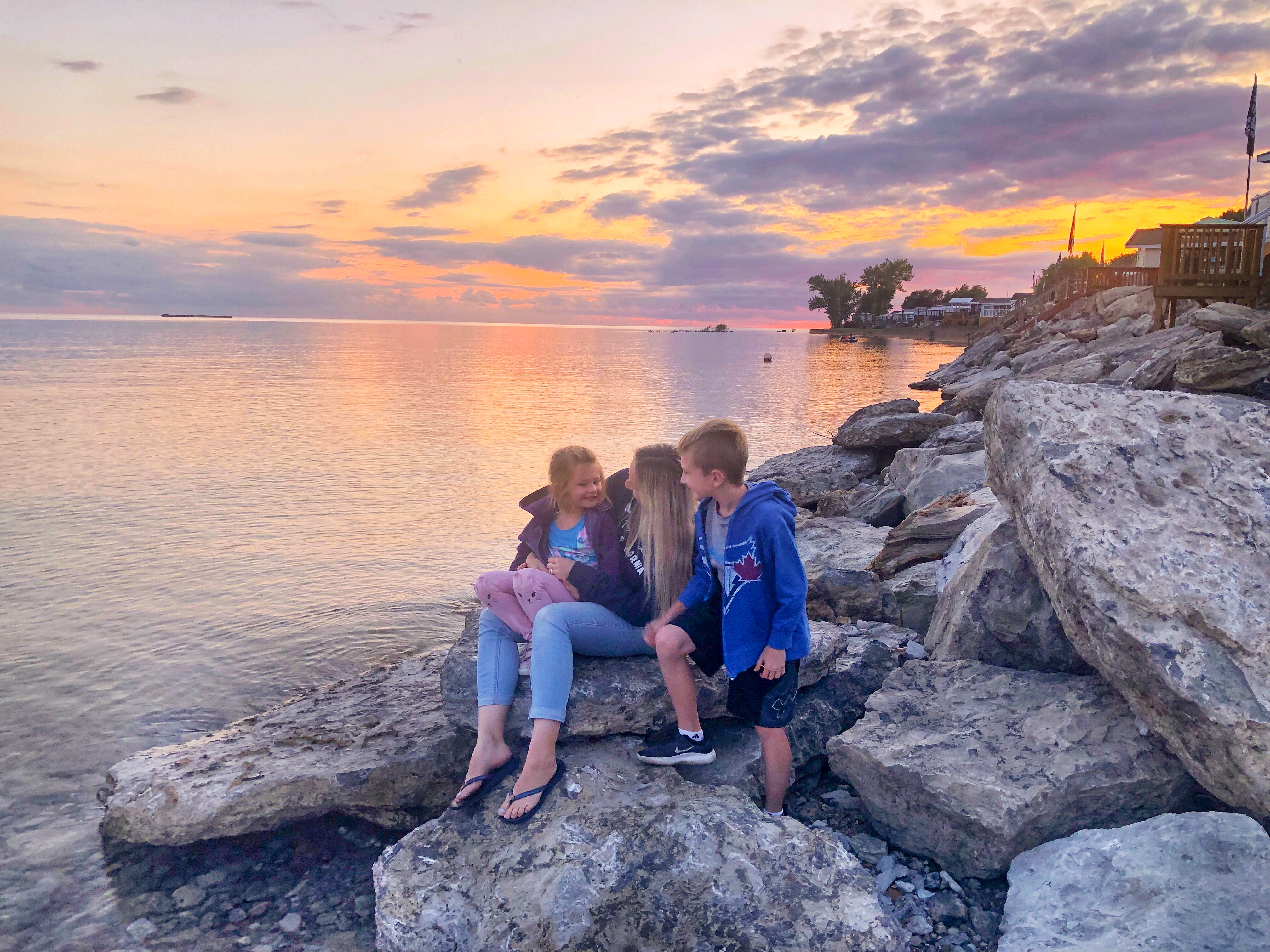 Thanks so much to Sherkston Shores for hosting us. We had such a great time! We'll definitely be back!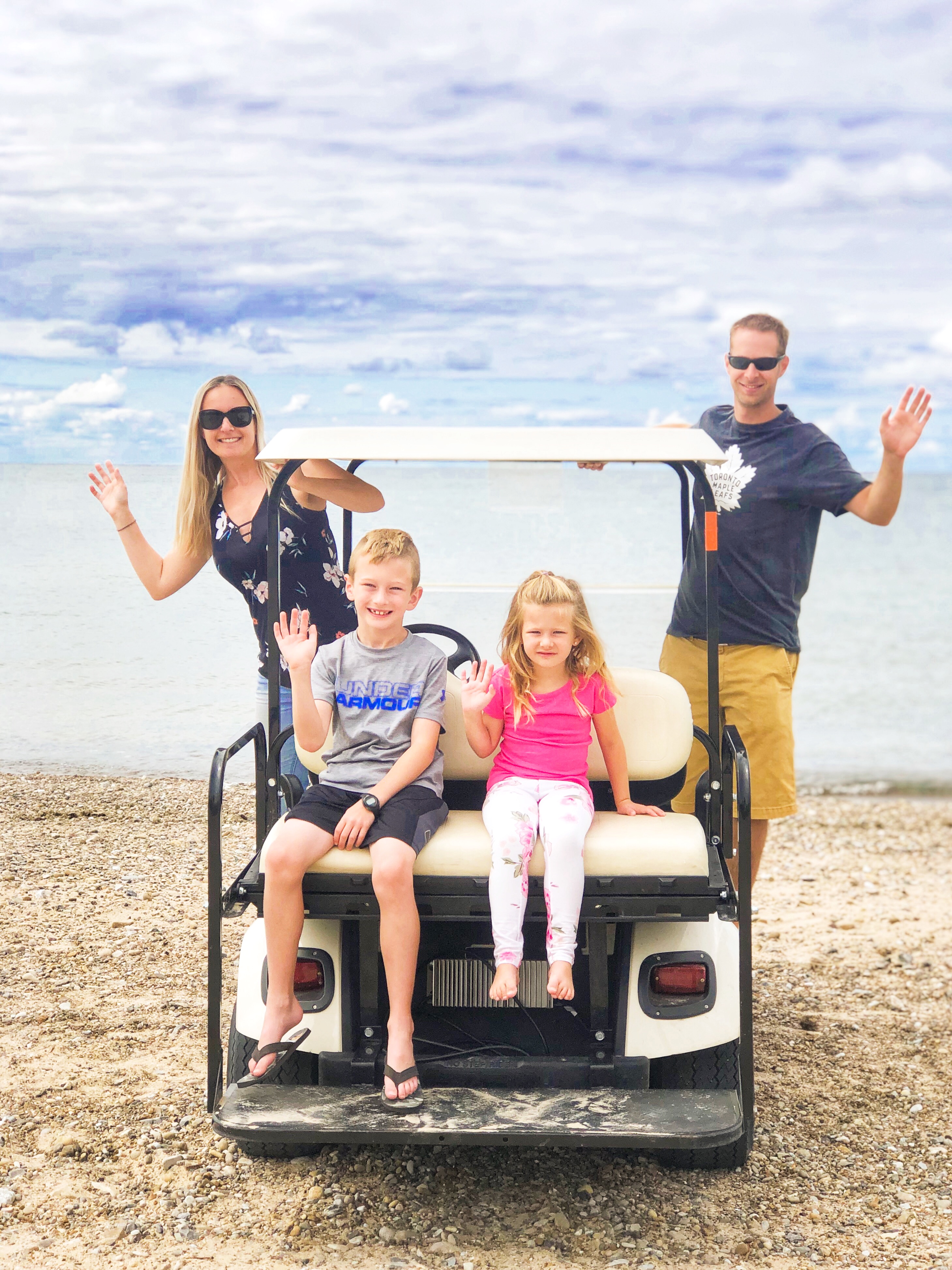 For more information on Sherkston Shores please visit their website here.
Disclaimer: This post was sponsored by Sherkston Shores. All thoughts and opinions are always my own.