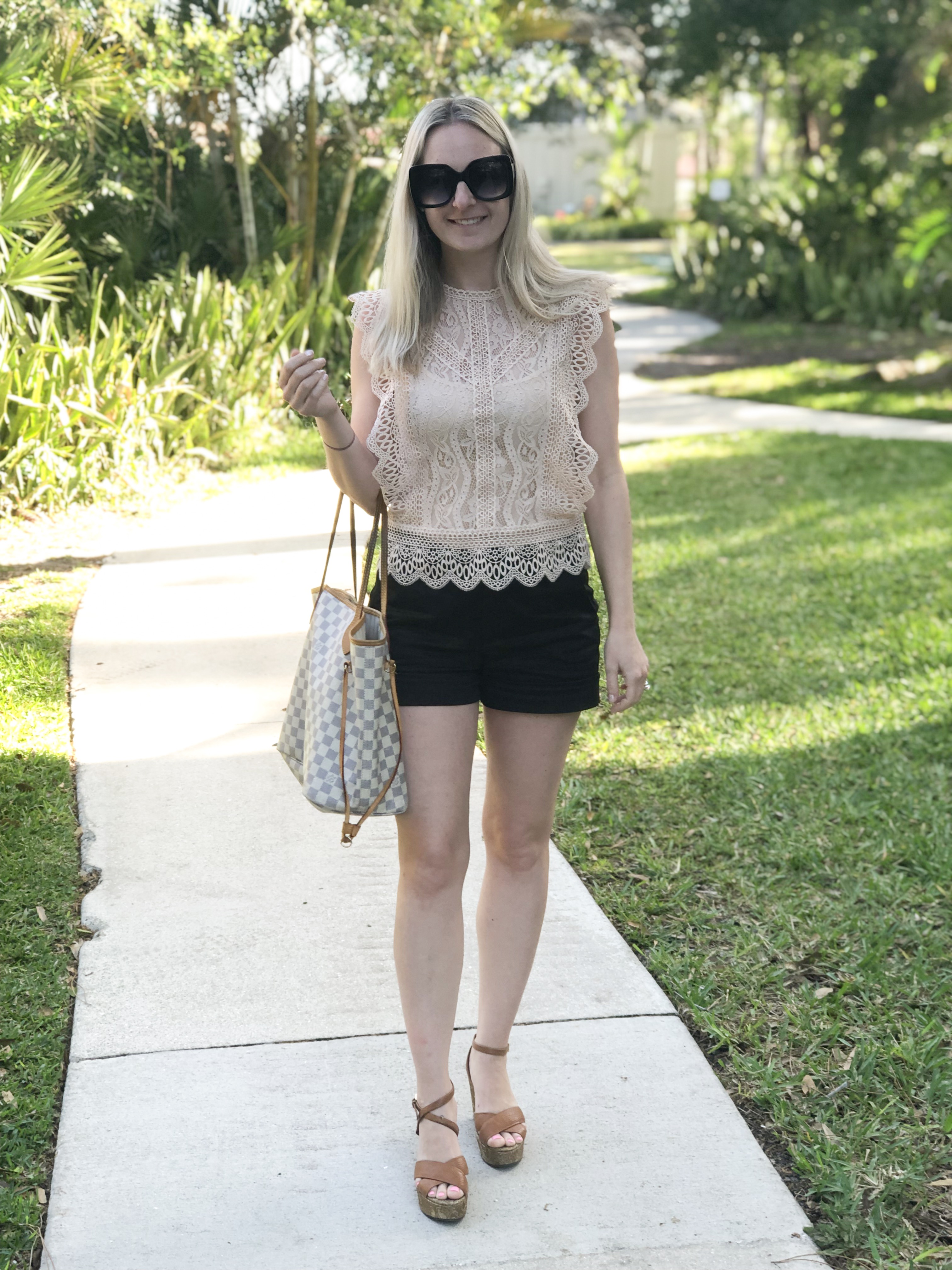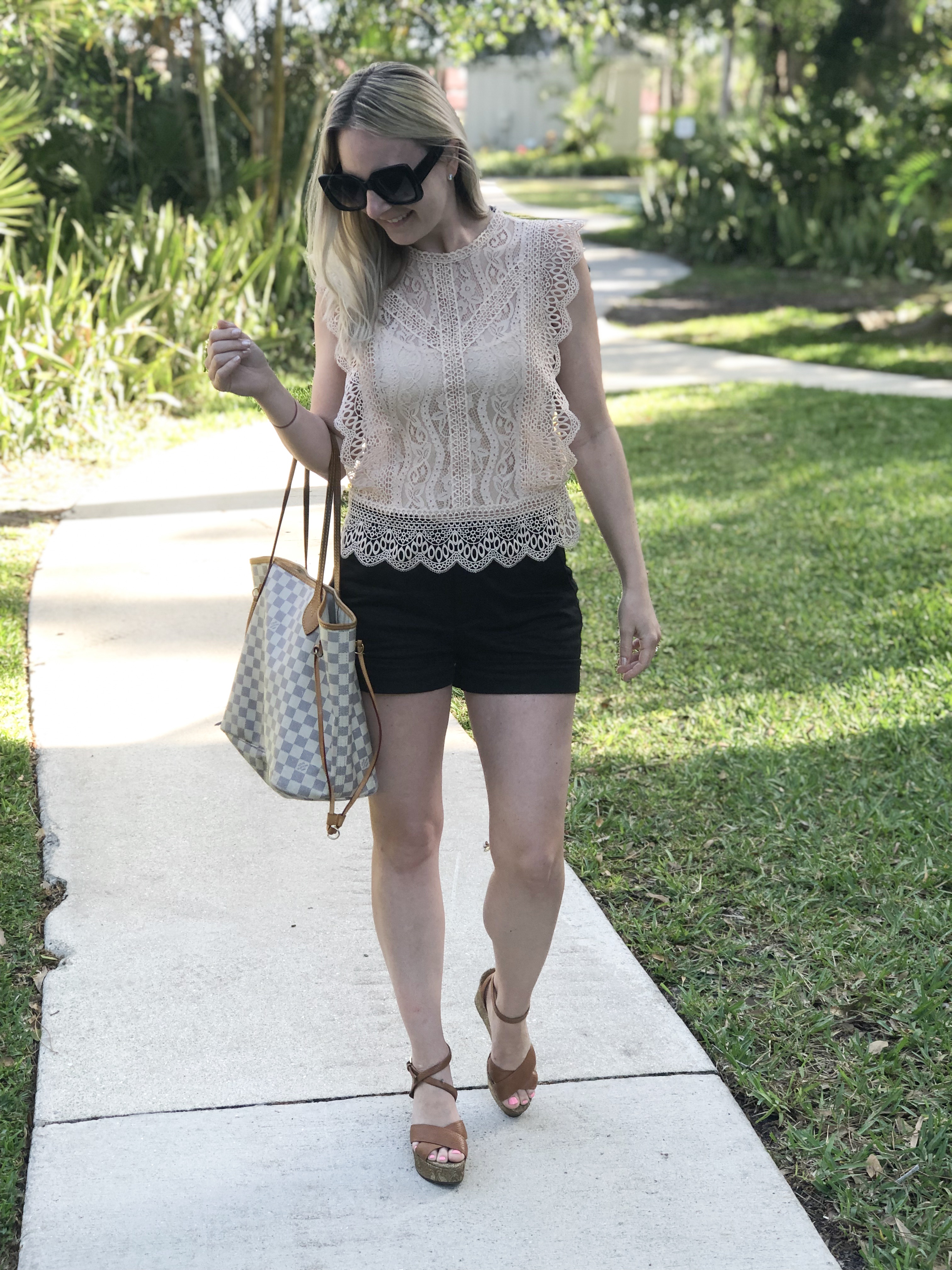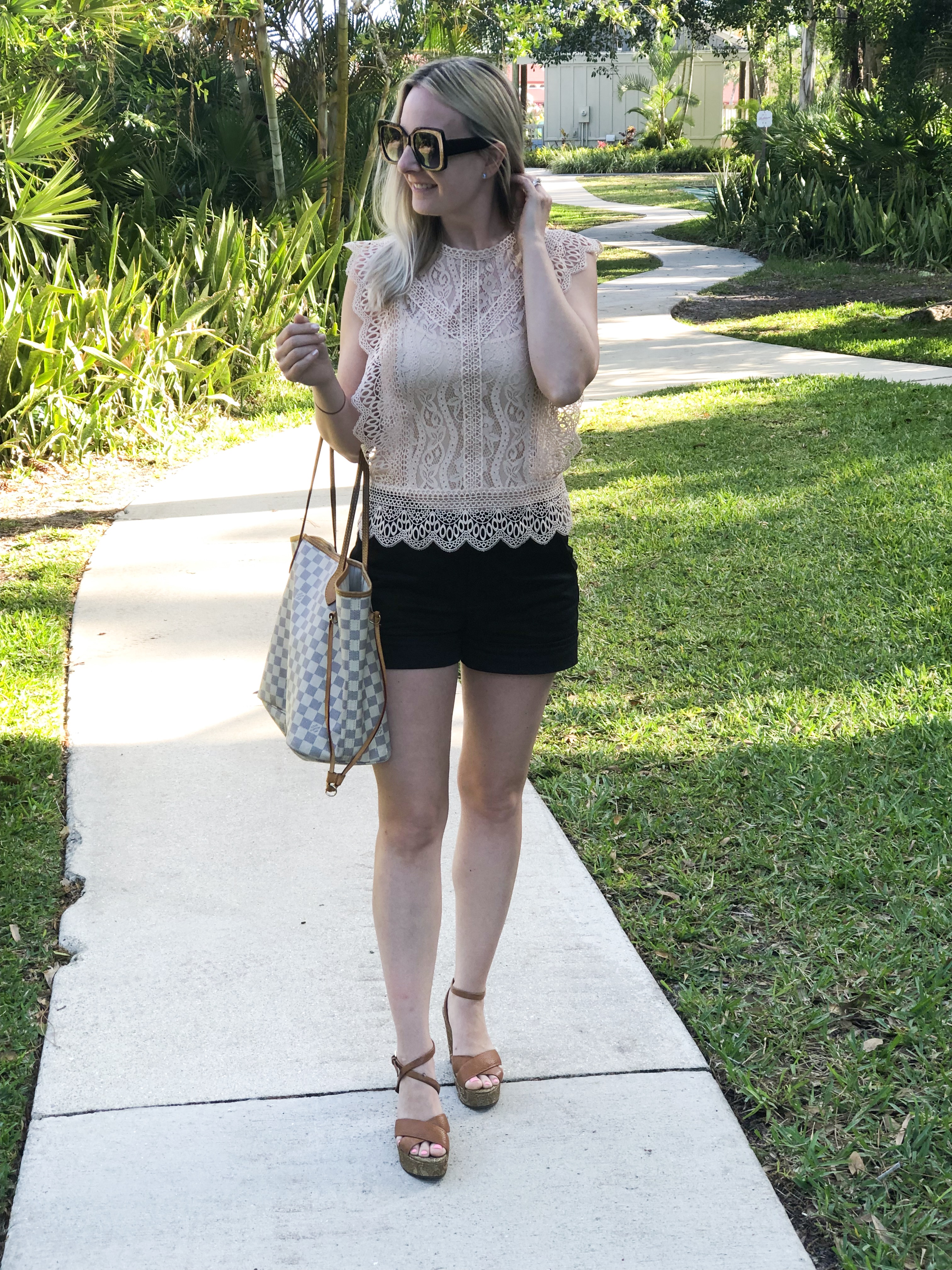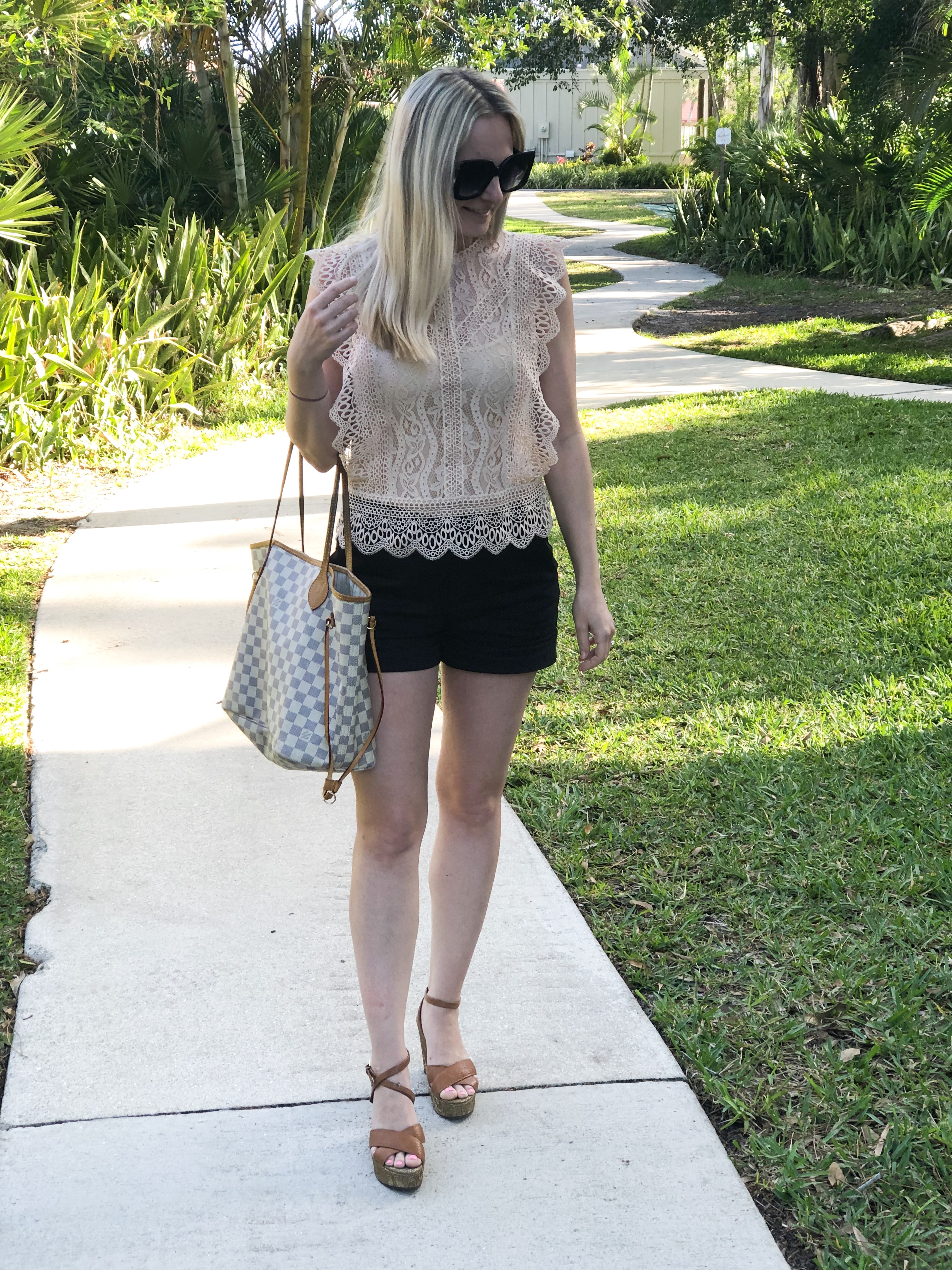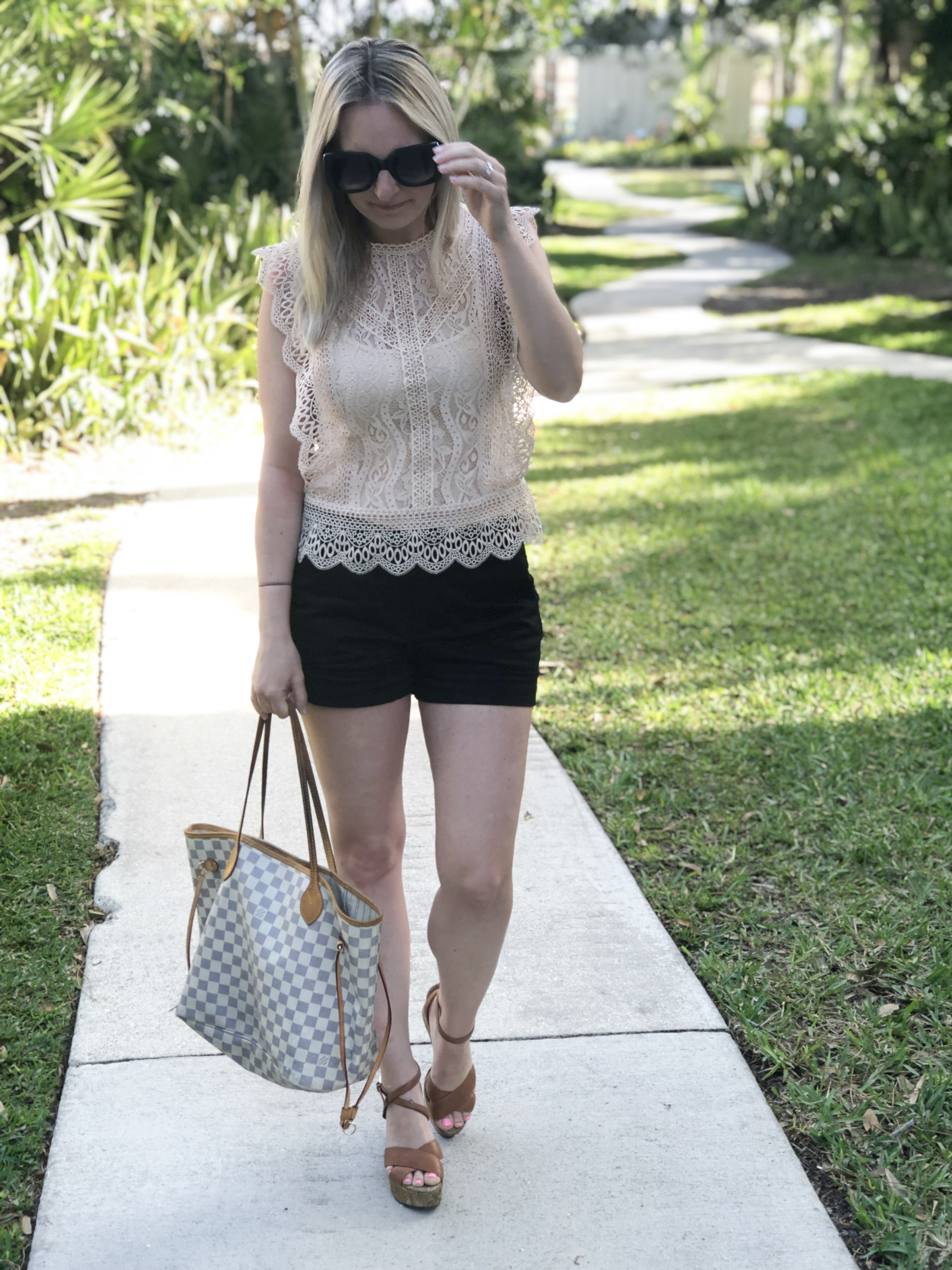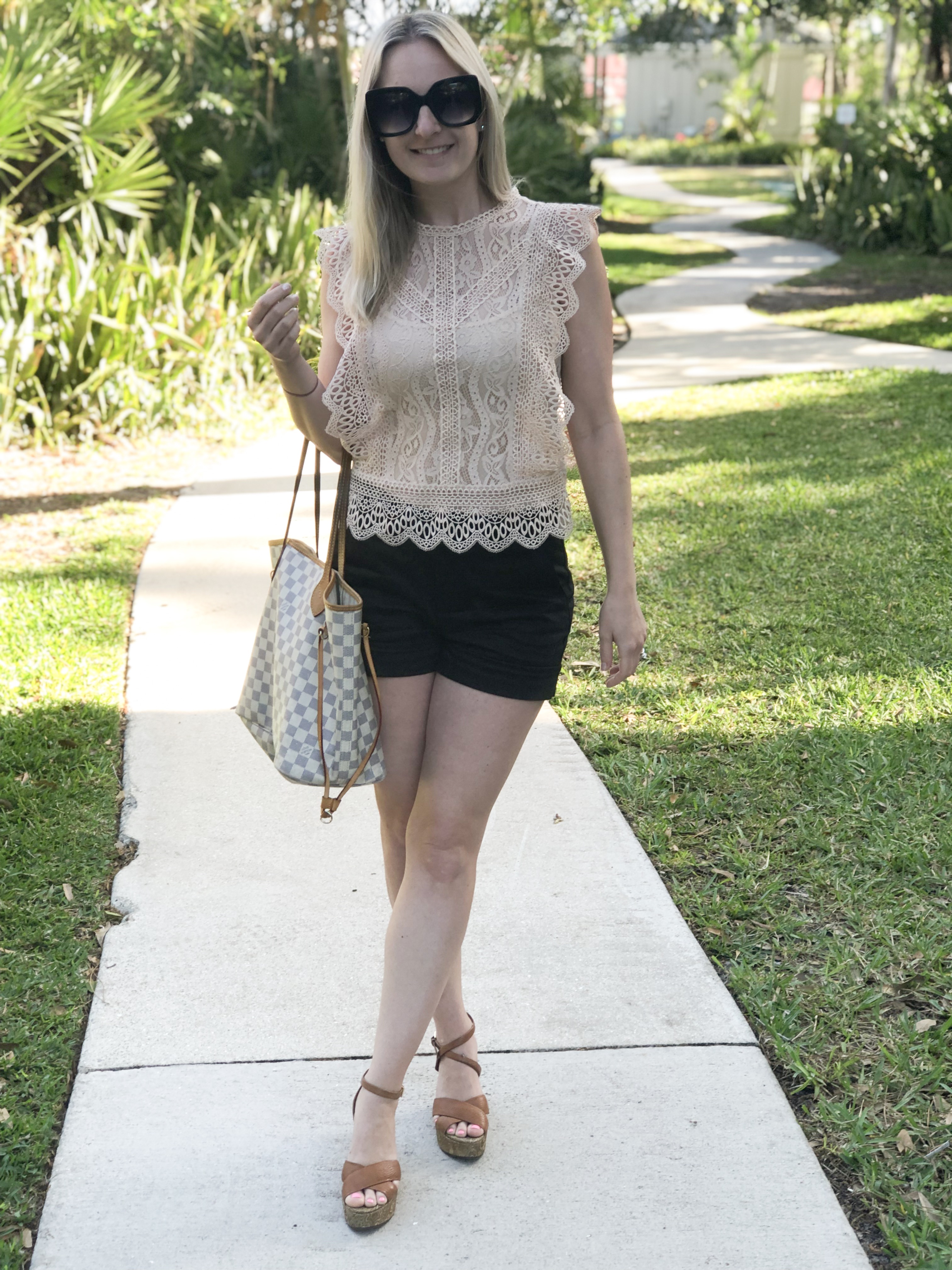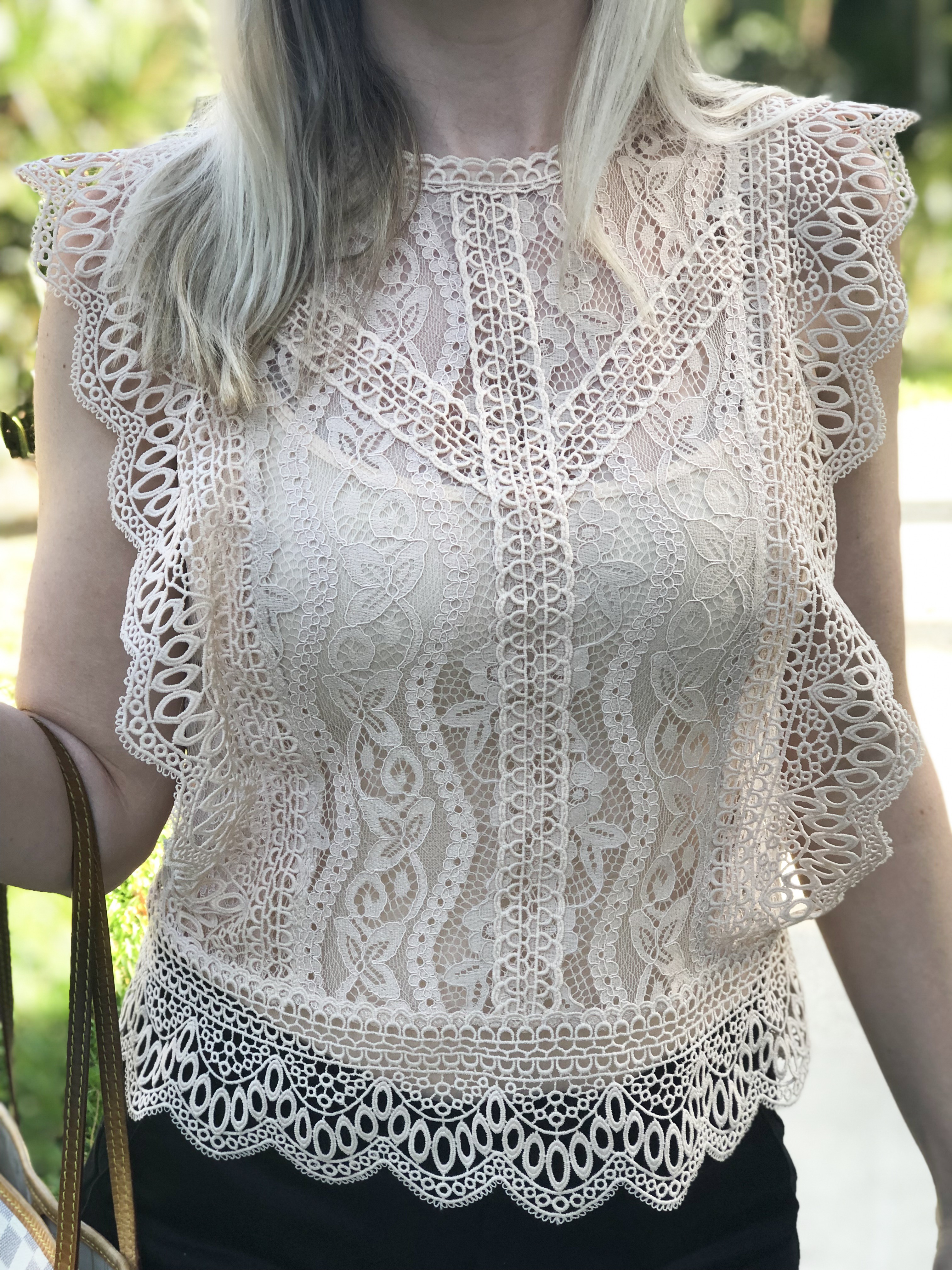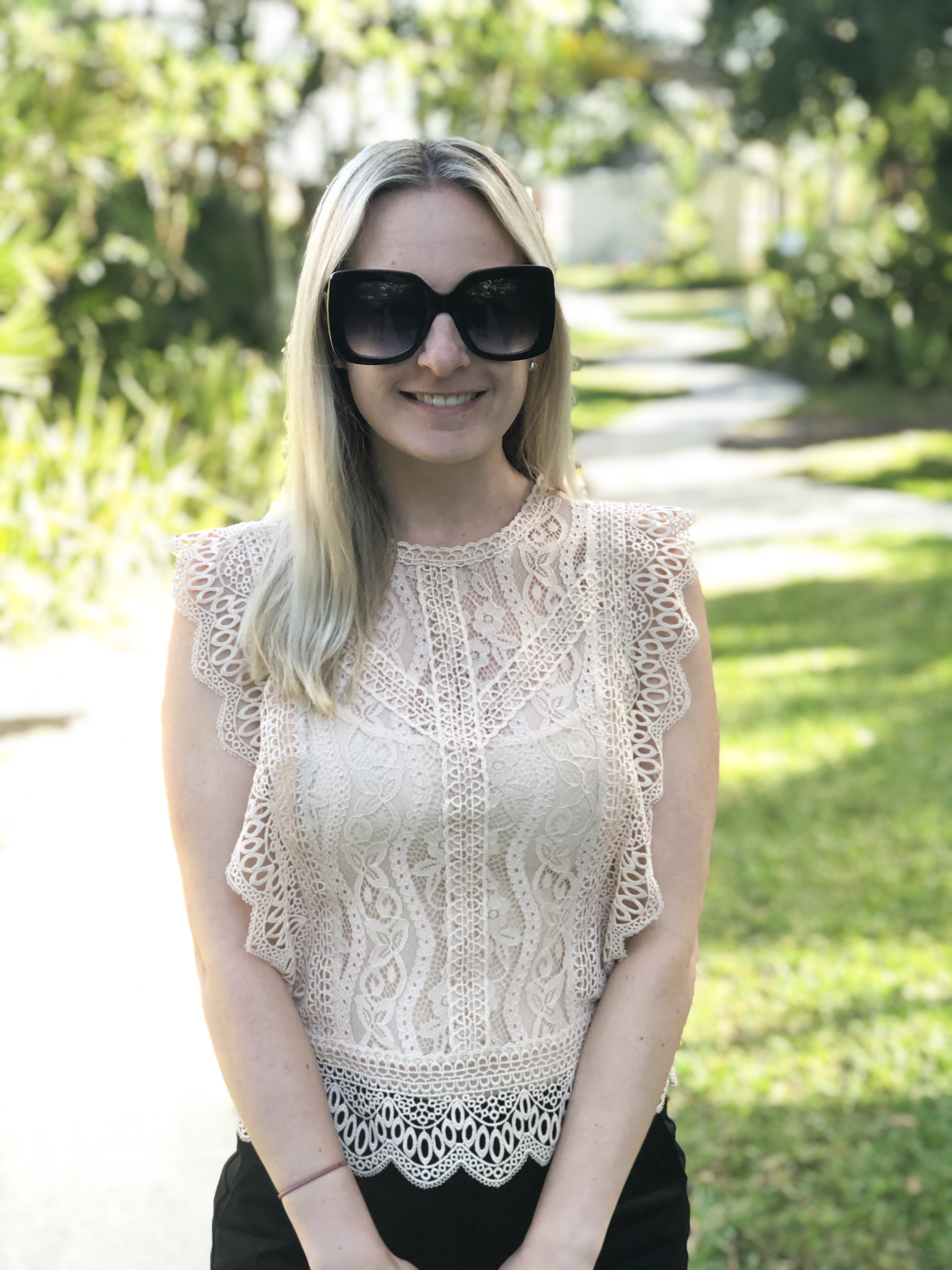 Top: Zara( similar, similar, similar , similar) Shorts: Dynamite (similar)   Bag: Louis Vuitton     Sunglasses: Tory Burch      Earrings:  Swarovski    Shoes: Marshalls- old (similar)
I don't know about you , but I am hanging onto summer for as long as a can. Even though the temperatures are starting to get a little bit cooler, it isn't stopping me from wearing shorts and a tank top. I am not ready for Fall, and I think that's because we had such a late start to our summer.
It's a busy weekend over here because we are in back to school mode. I am organizing the kids rooms this weekend, and making sure we have everything checked off our list for school on Tuesday. I am going to miss the kids at home with me all day, but I must say, I am really looking forward to going back to a routine. Plus, it's hard to work everyday when the kids are home, so I am behind on blog posts.
This lace top is one of my favourites. It has such a pretty design on it. I paired it with some black shorts here,  but it's going to look so good with my black leather pants this Fall. Hope everyone is having a great long weekend!