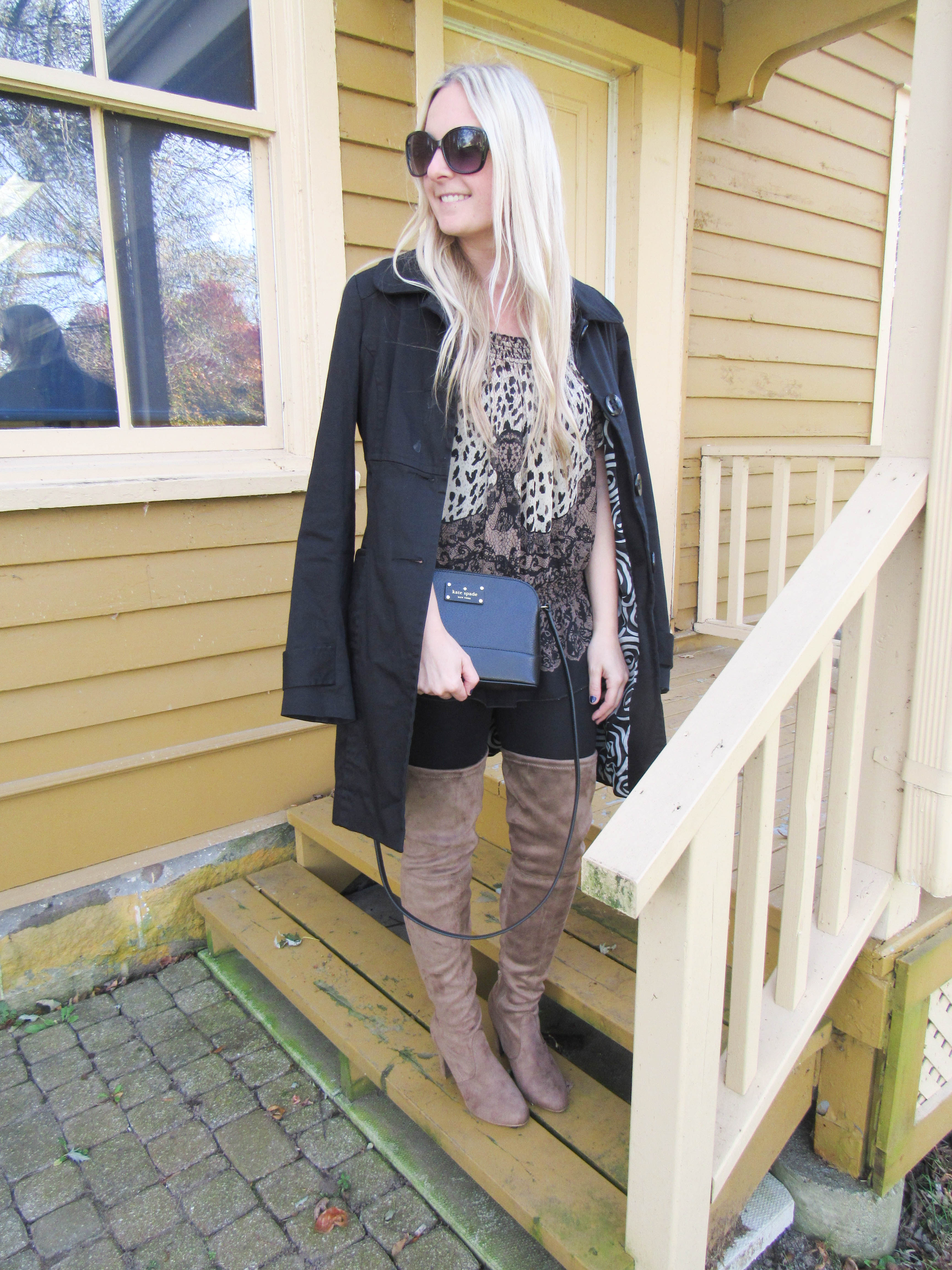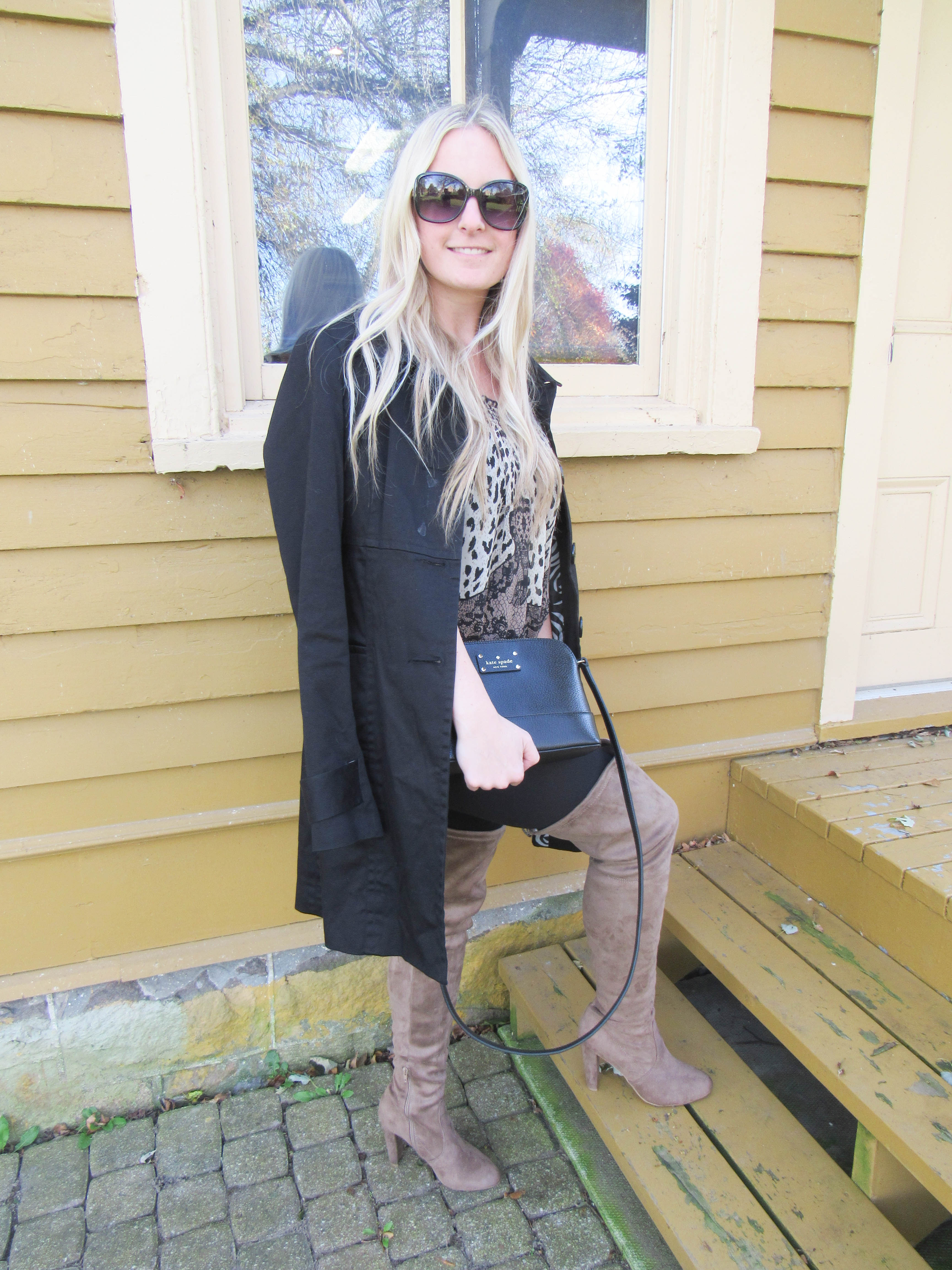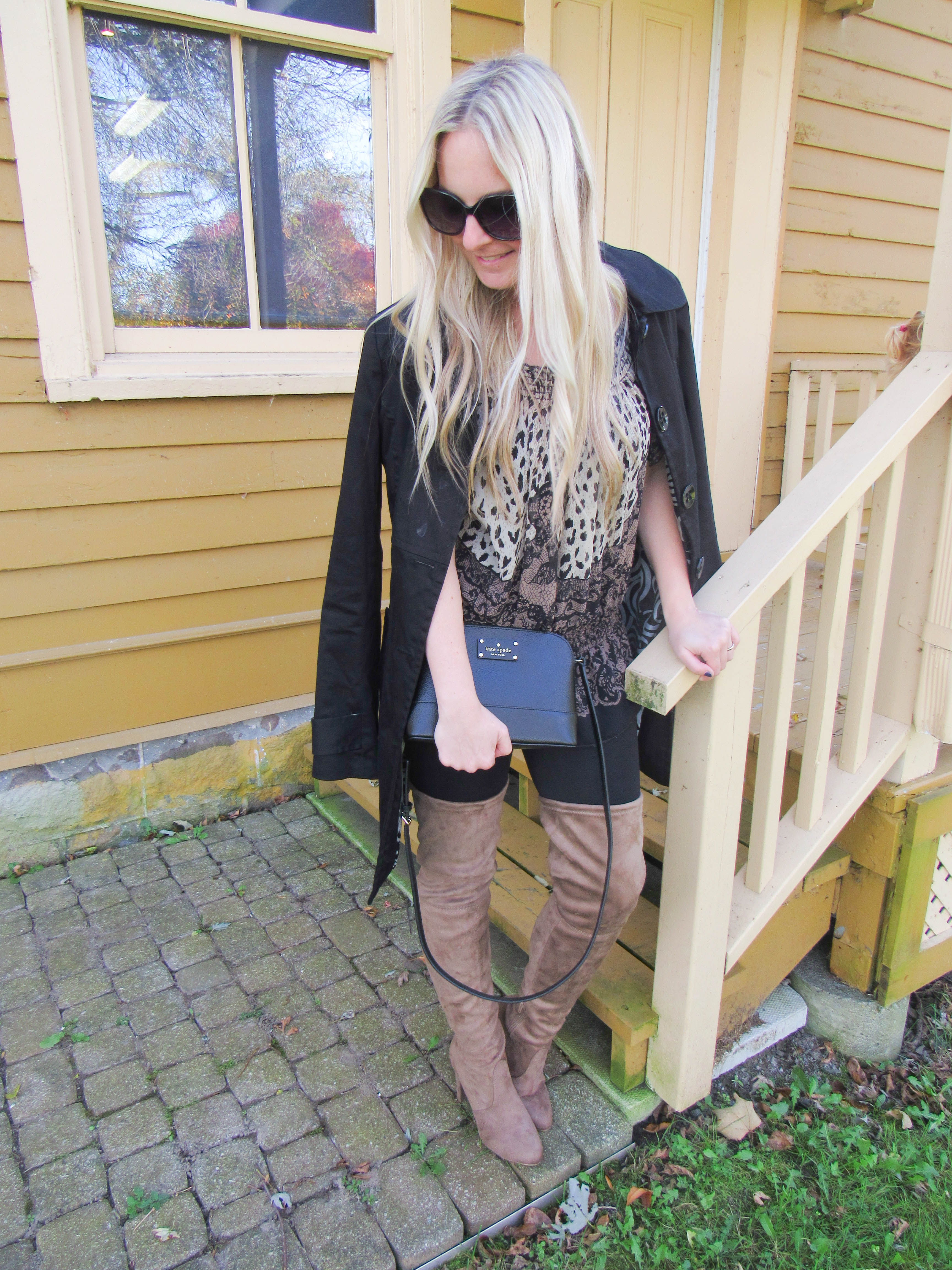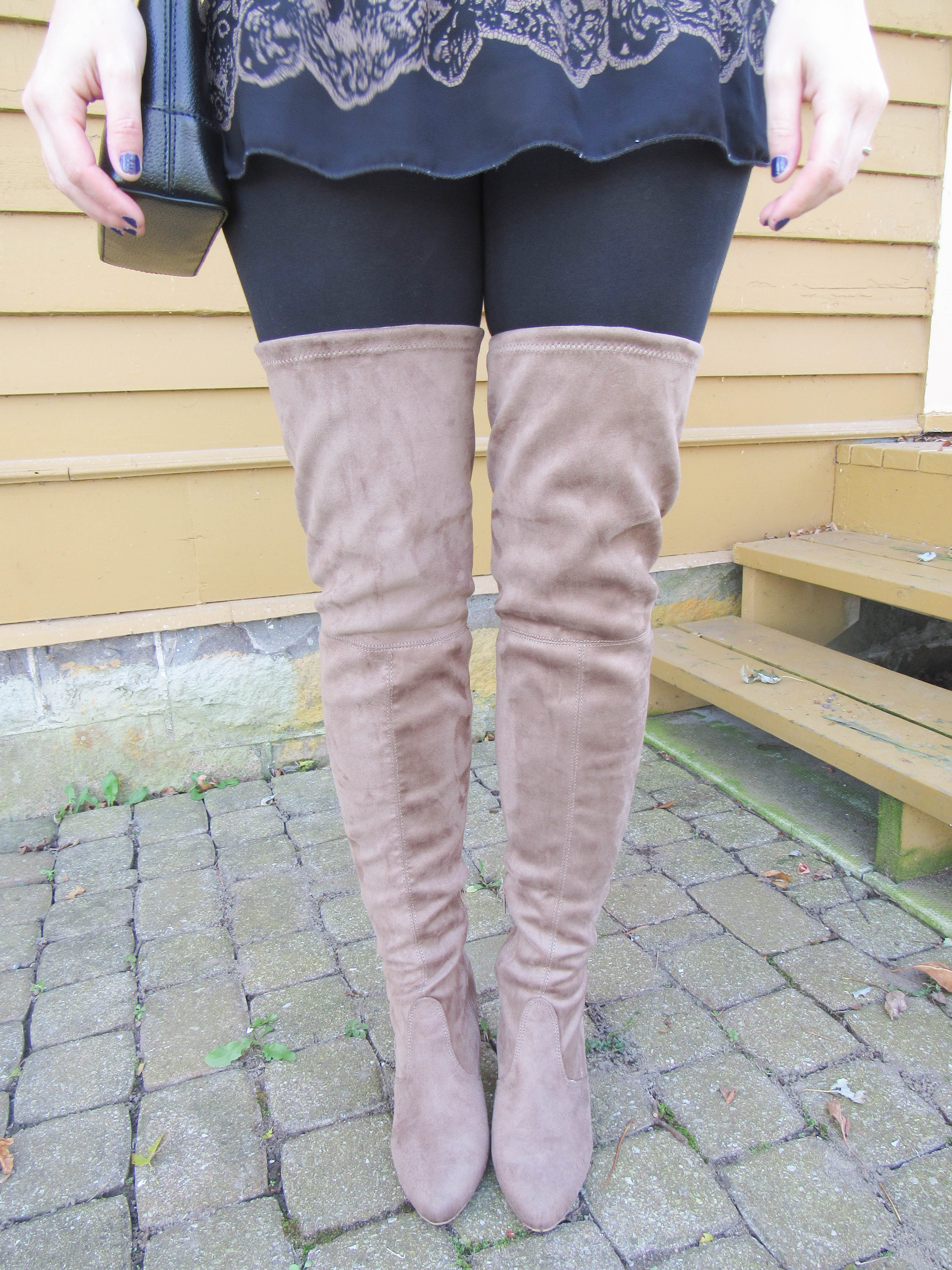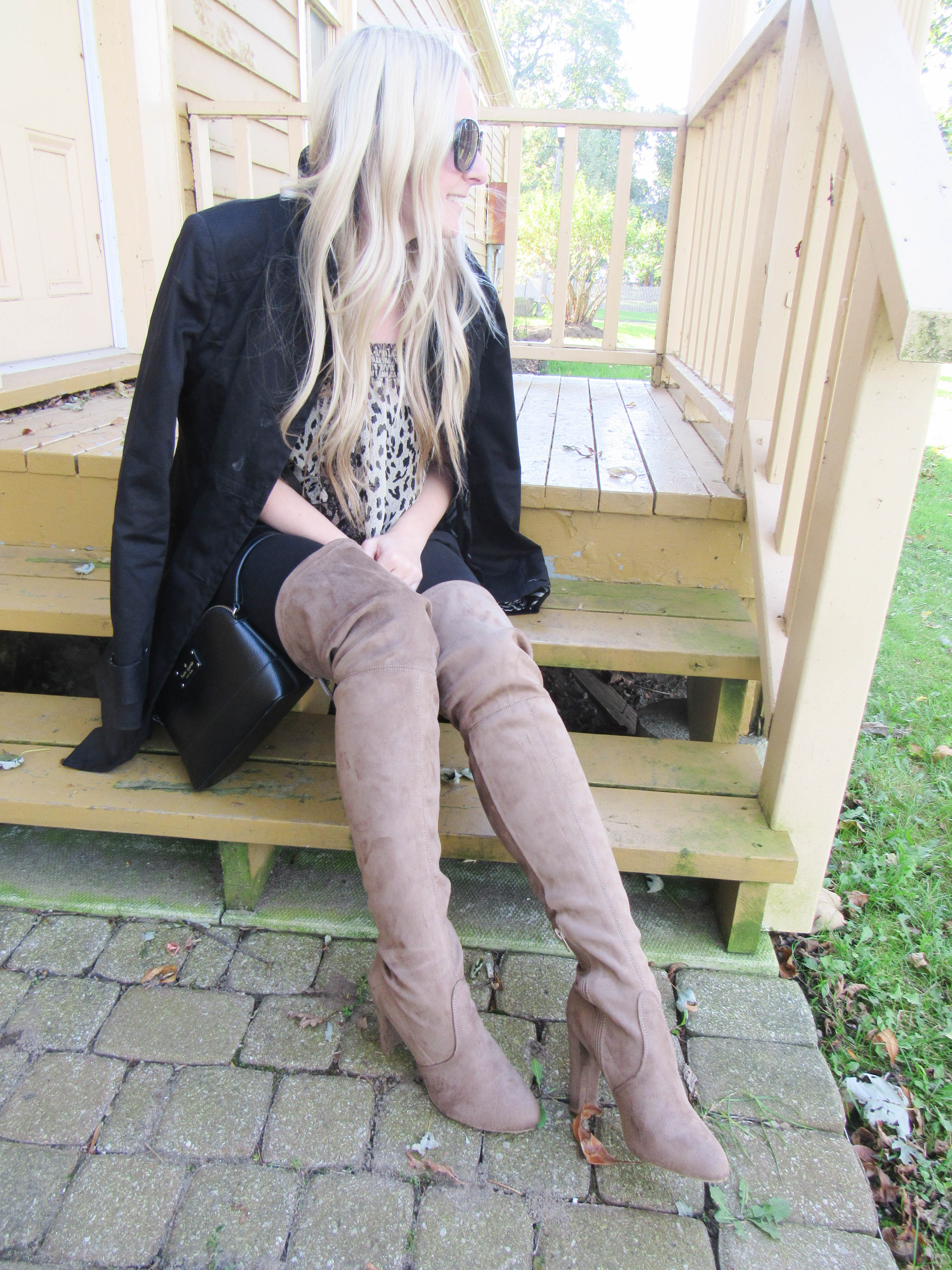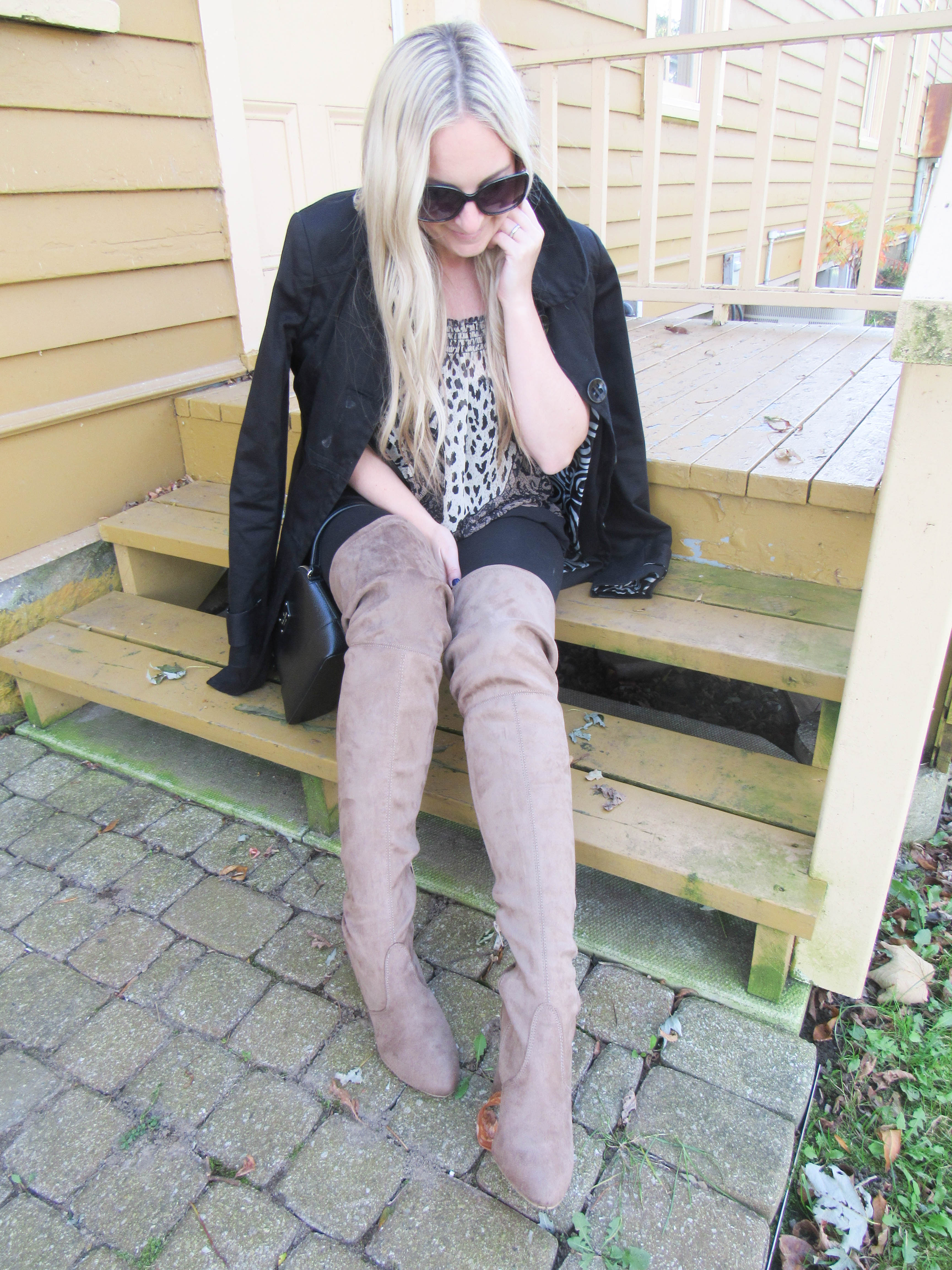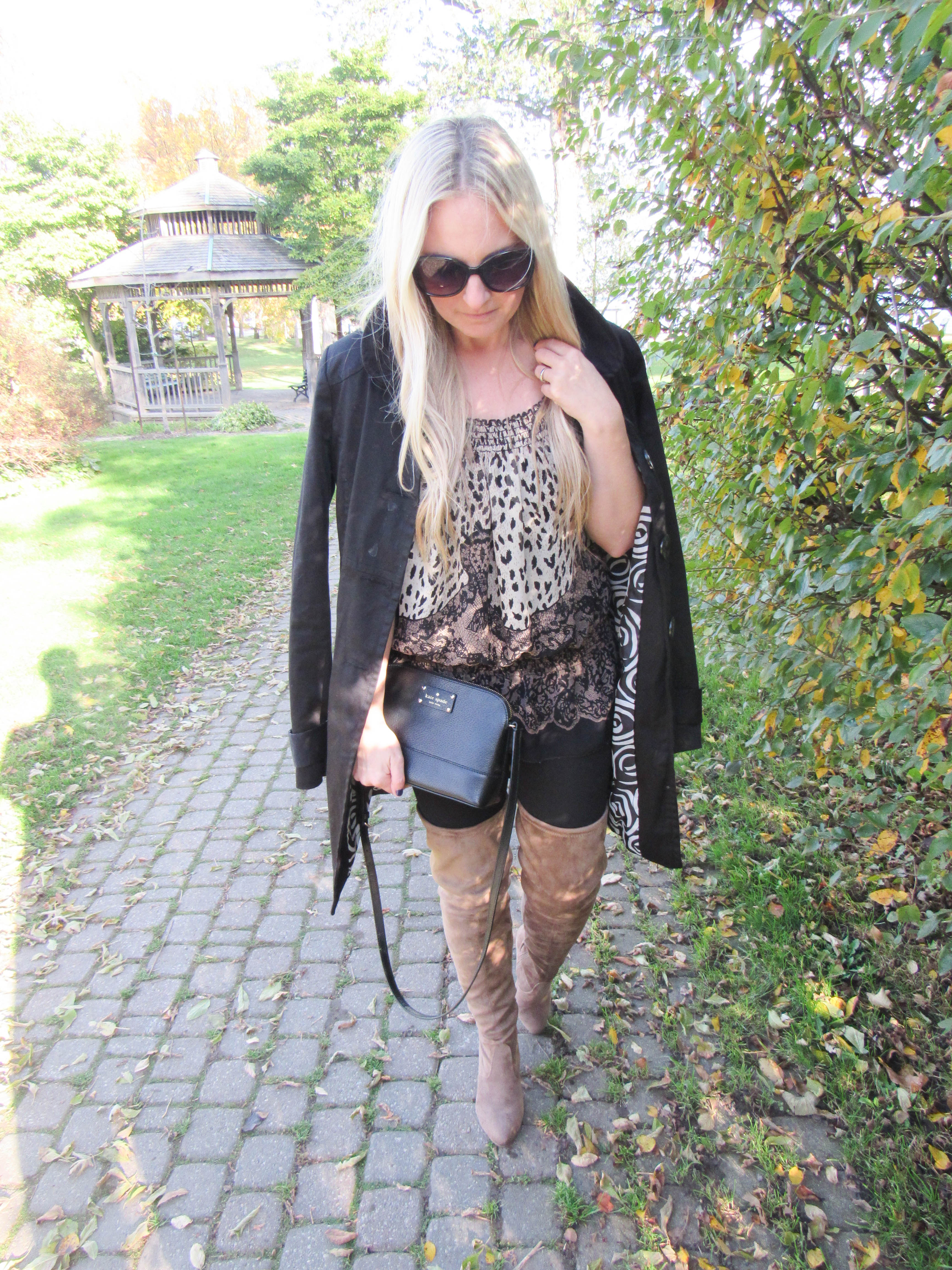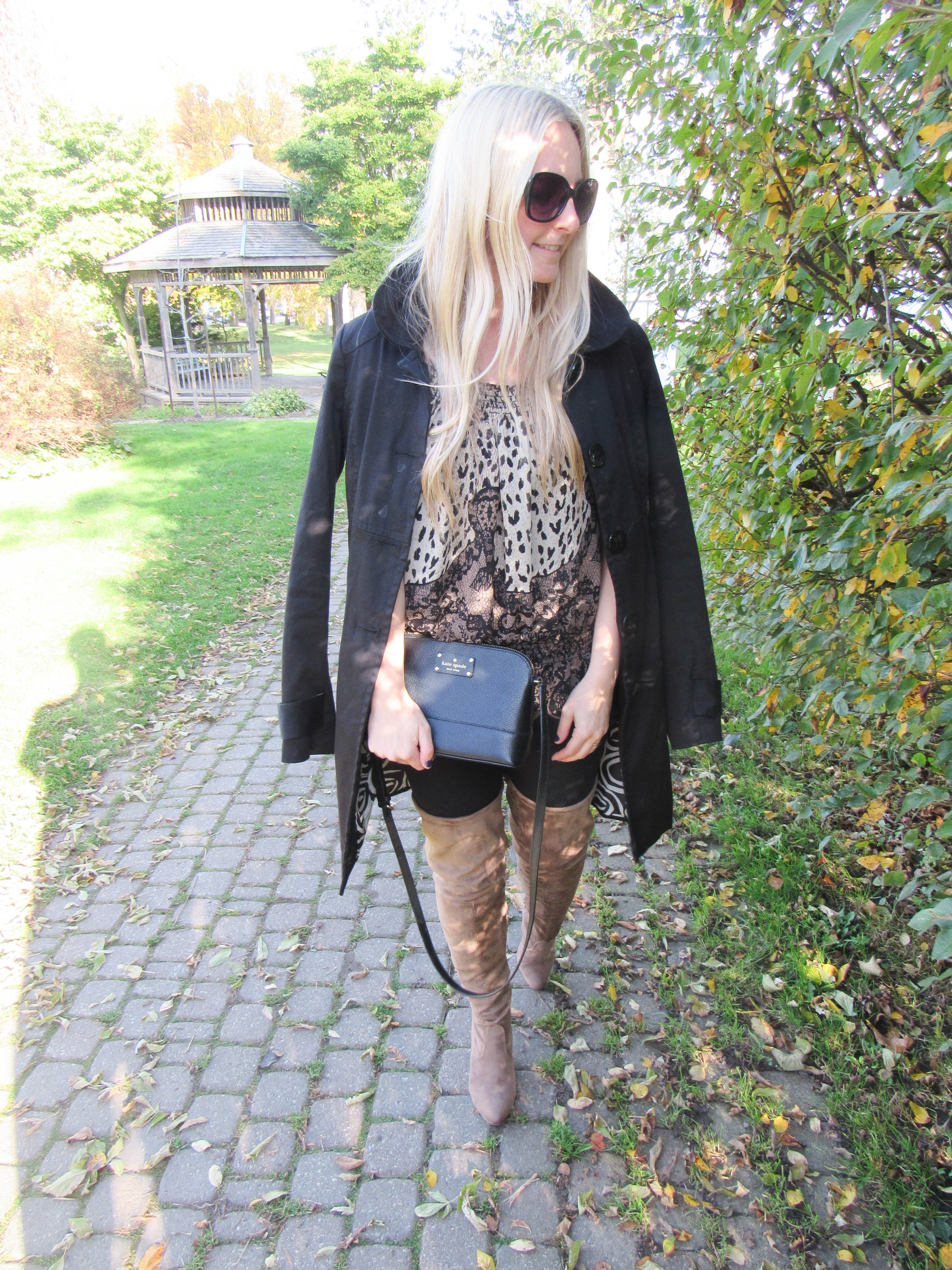 Boots- Urban Planet  (I also love these, and these)  Top- Forever 21 -Old  (Similar)  Leggings- Aritzia (I also love these)
      Jacket- Costa Blanca -Old (Similar, Similar)  Purse – Kate Spade (Similar)
If you looked in my closet, you would see I have a have a few pairs of OTK (over the knee) boots already, but they are all black. So, naturally when I saw these taupe OTK ones, I knew I had to get them, because I don't have any in this colour. Like black, this colour will go well with so much in my wardrobe, because they are also neutral. I can't stress enough to make sure you get ones with ties in the back like these. I have 2 that don't have ties, and I am constantly pulling them up, and it's so annoying.
These boots look great with anything. I wear them with leggings, jeans, dresses, and skirts. I get so much use out of them, and they are warm too. I also love the block heel on them, they are so comfortable to walk around in.
Did you have a good weekend? I took a break from social media this weekend, and it felt amazing. It was so nice to be offline, and just hang out with my family. We went to see the movie Coco, went to a birthday party, and watched my son's hockey game. Since it was such a warm weekend, we even went for a walk to the park!