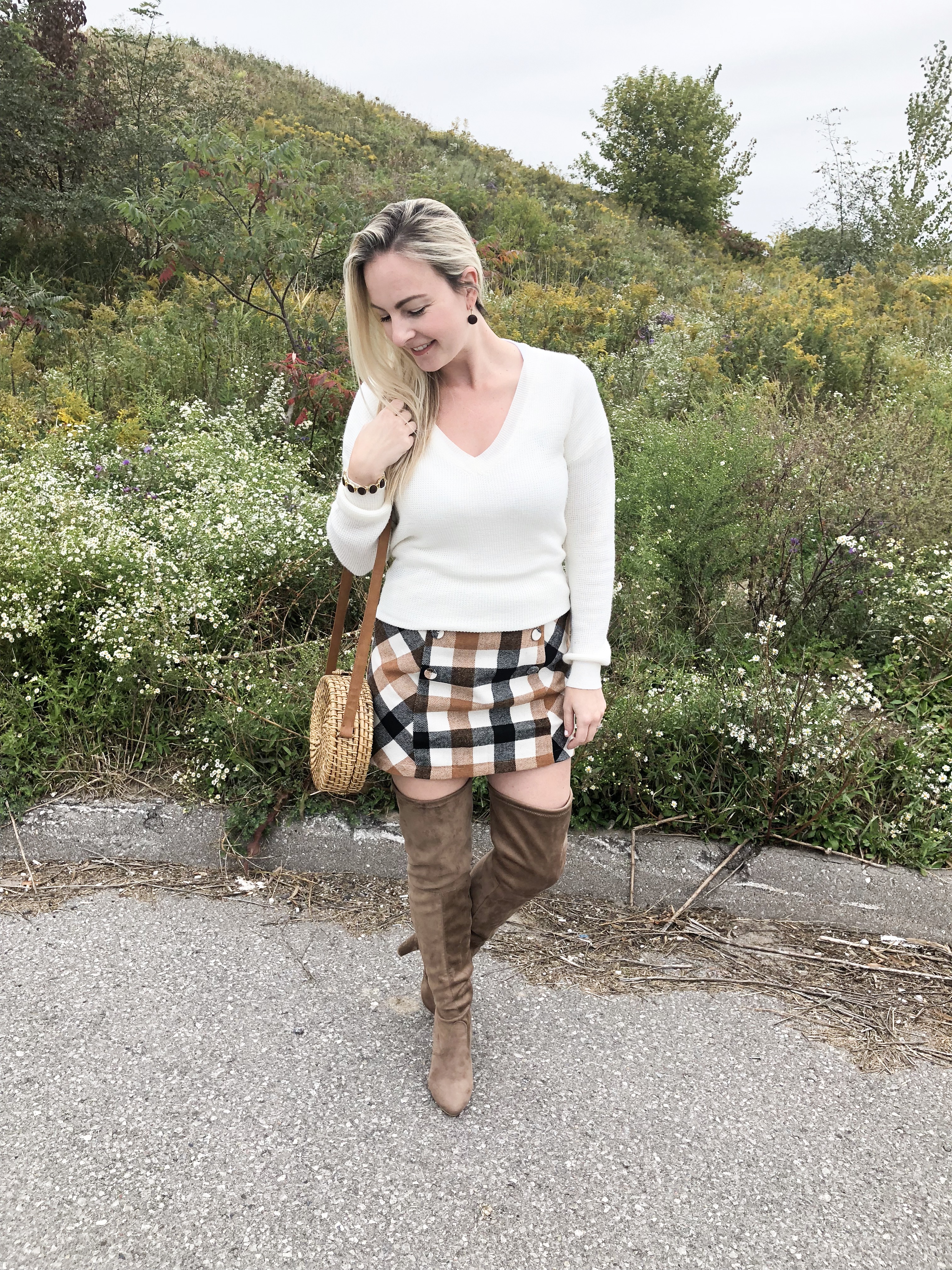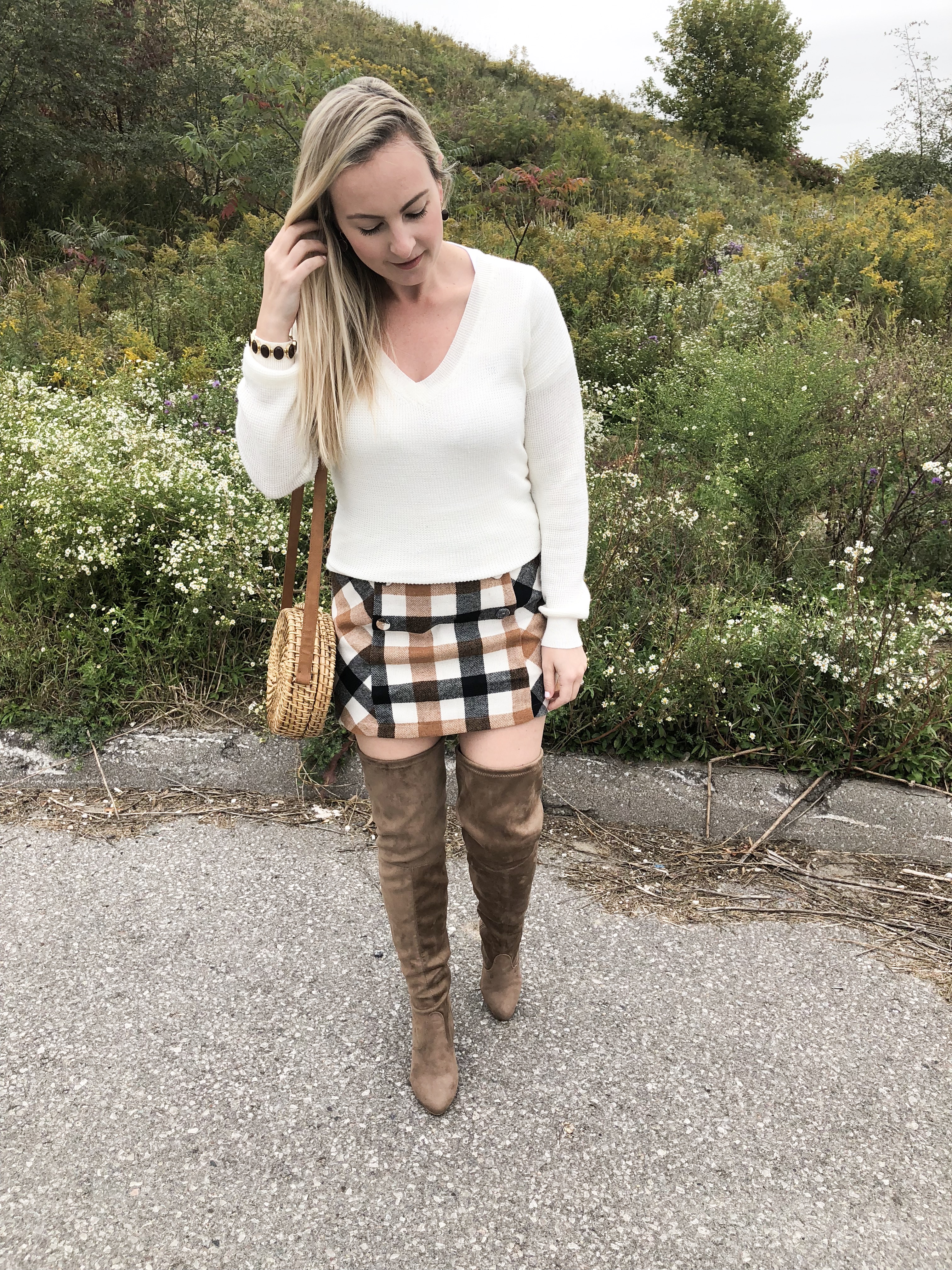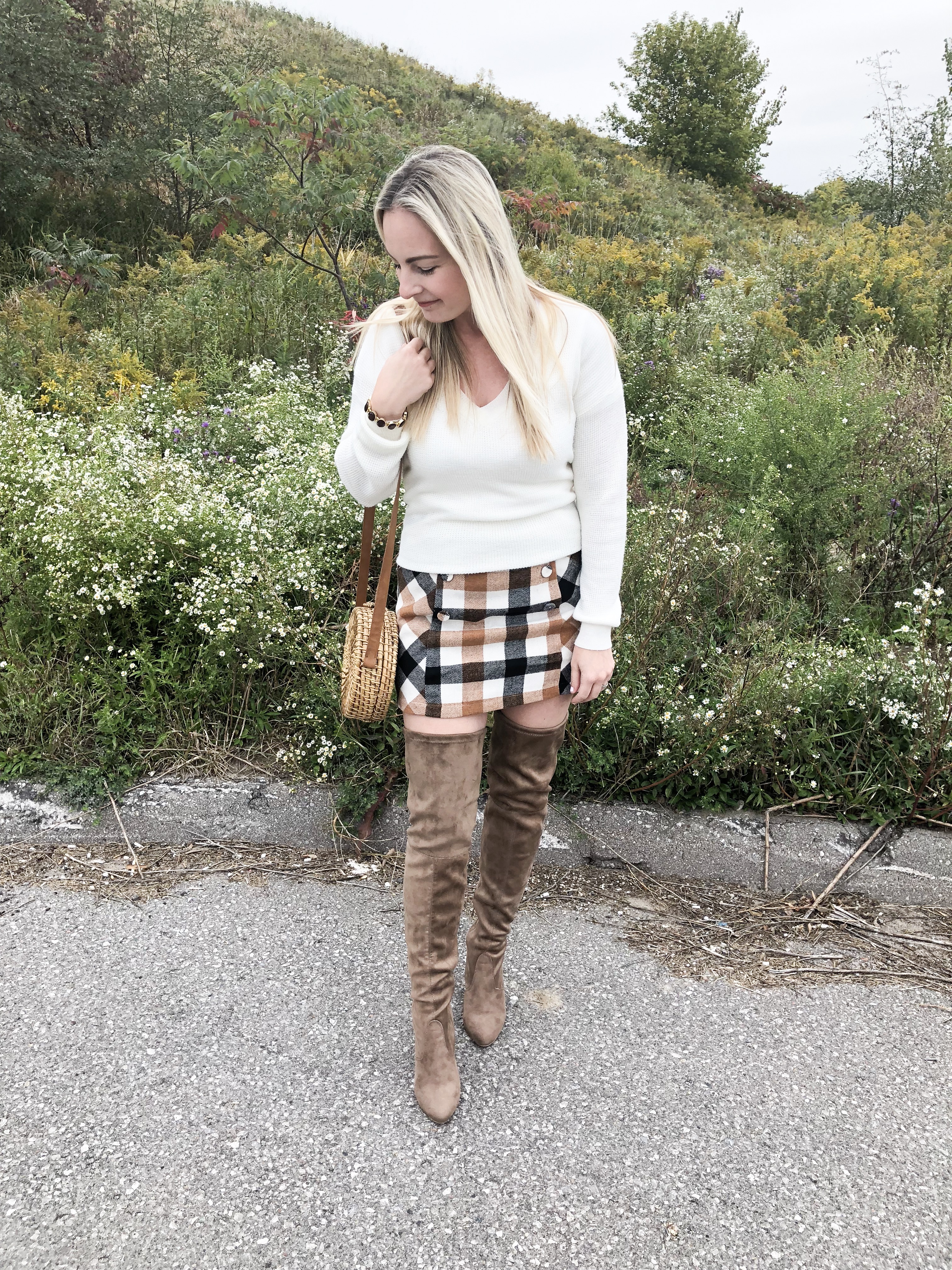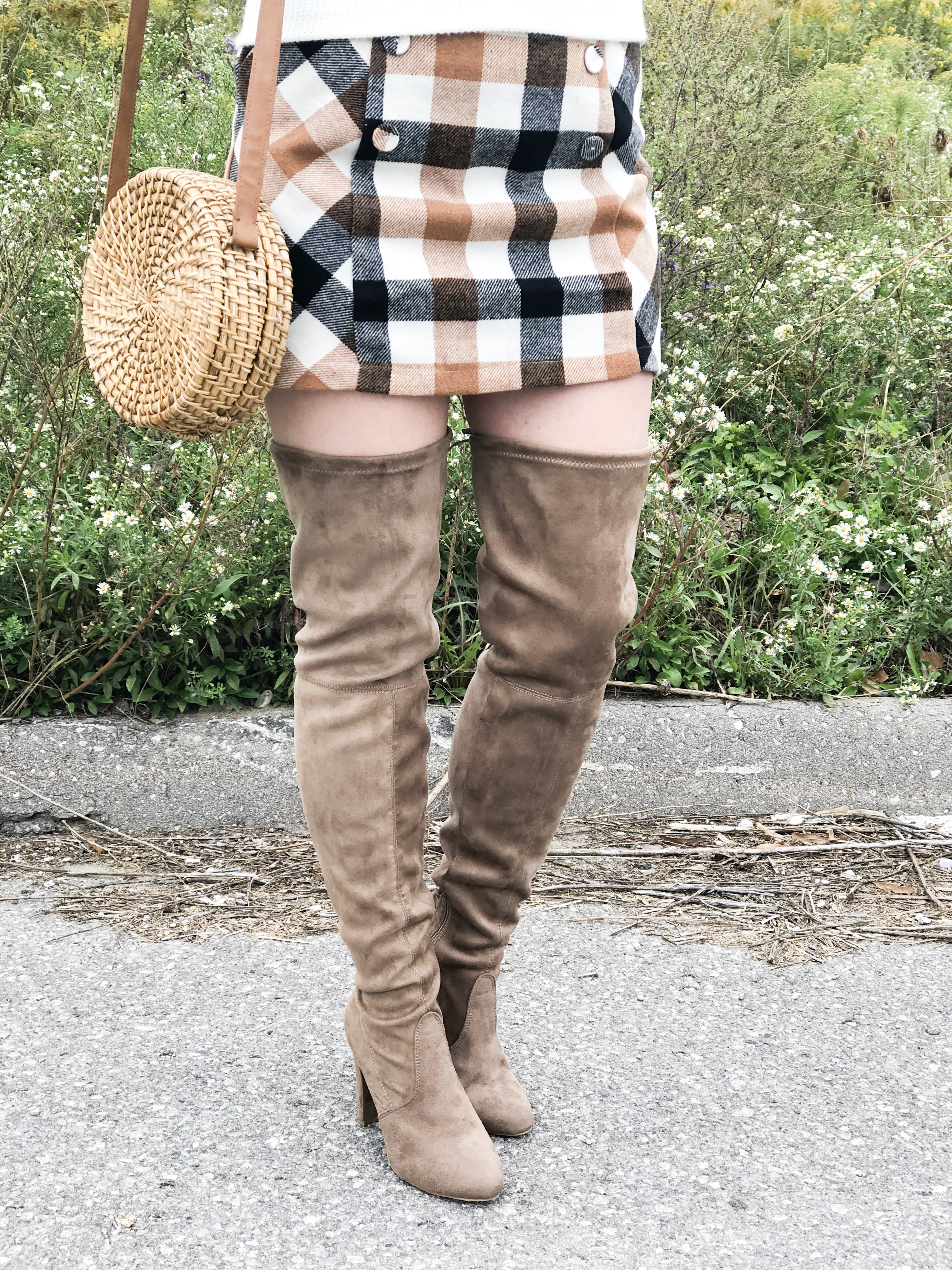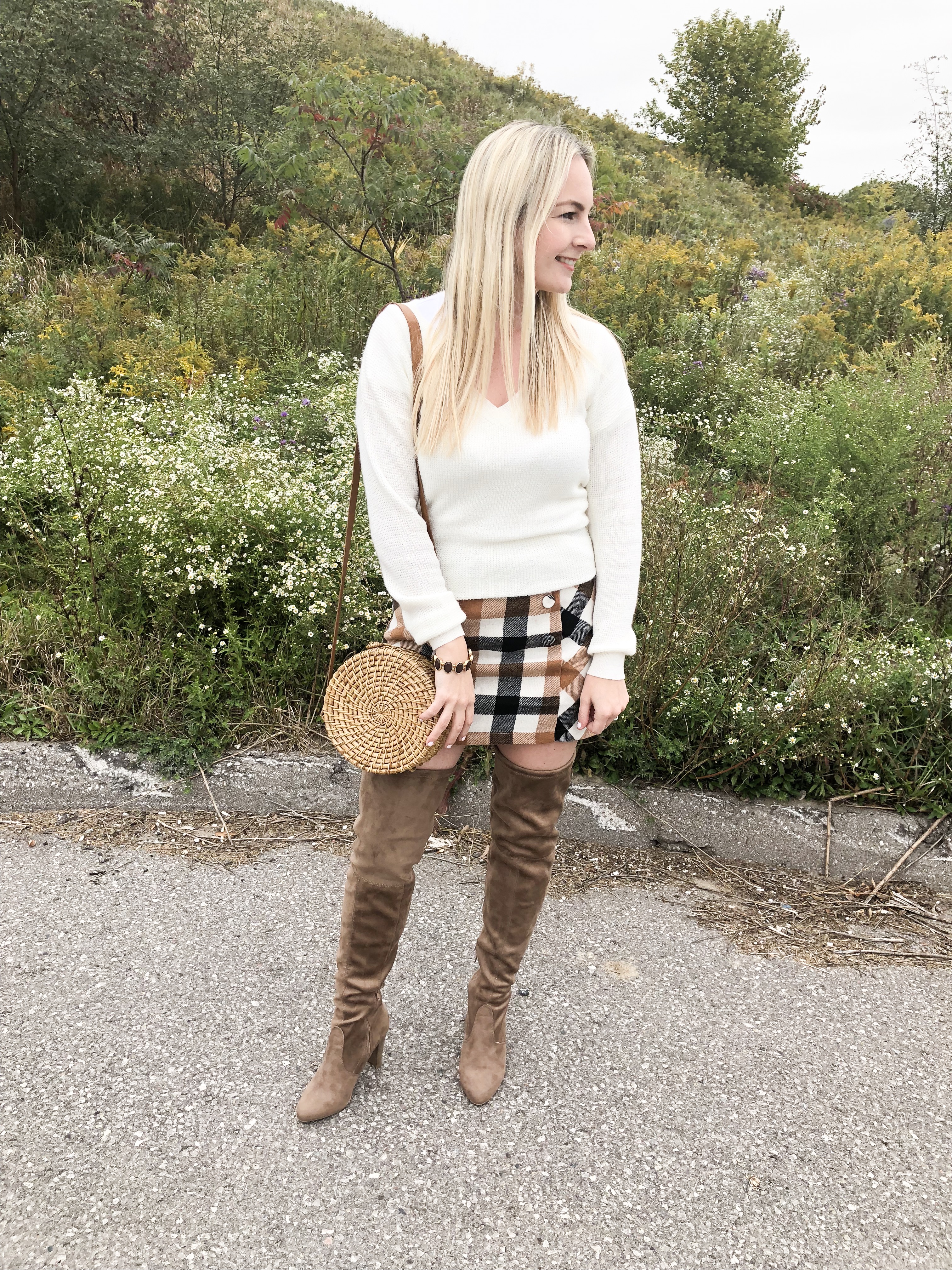 Plaid Shirt- Forever 21 (similar,similar,similar,similar)     Cream Top- Nordstrom   Boots- Forever 21     Bag- Forever 21(similar)    Bracelet – Old Navy
I'd have to say the best combo for Fall in my opinion, is a skirt with over the knee boots. I just love that look so much. I actually bought 3 skirts from Forever 21 the other day, and this was one of them. I love the checkered print- especially in those colours. I also love the buttons on the front! I have a few pairs of over the knee boots, and this skirt will actually go with all of them. So, I am going to get a lot of use out of it.
My over the knee boots are a taupe colour, and have a block heel on them so they are very comfortable to walk in. I paired it with a cream top, and my round straw bag. Such a cute look for Fall!
This week has been a busy one, and is going to get busier for me. I have a ton of work to do, two events I need to attend to, and I leave for NYC on Friday.  I also need to head to the mall at some point to pick up a few last minute things, and pack! Send Help! Happy hump-day!