Have you finished your Holiday shopping? With Christmas just 2 weeks away, I thought I would share my Gift Guide for Kids, if you're in need for some more ideas .
Here are some of my favourite's that I think will make excellent gifts for all the little ones on your list.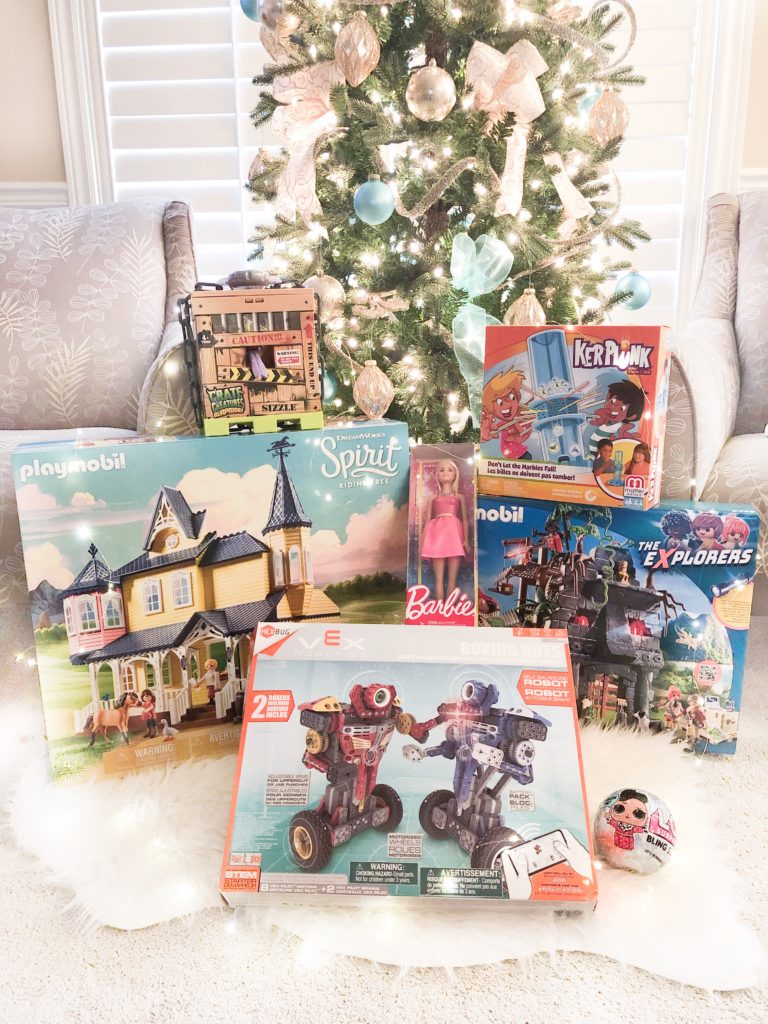 If your daughter loves pretend play like mine does, this Playmobil Spirit Riding Free play-set would make a great gift. Lucky's little country home is super cute, and comes with a complete kitchen and secret hideout, Spirit , and her Aunt.
Putting the house together was very easy, and didn't take me that much time at all. I love the size of the house as well- not too big, and not too small. Perfect to keep in a bedroom, or playroom, and won't take up a lot of space.
There are a few add-ons that you can get for this play-set as well. Lucky's bedroom to add to the upper level in the house & Lucky's Dad, and wagon are two that I love. These add-ons are perfect for a friend or grandparent to give to help complete the set, or save it for a birthday! *For ages 4+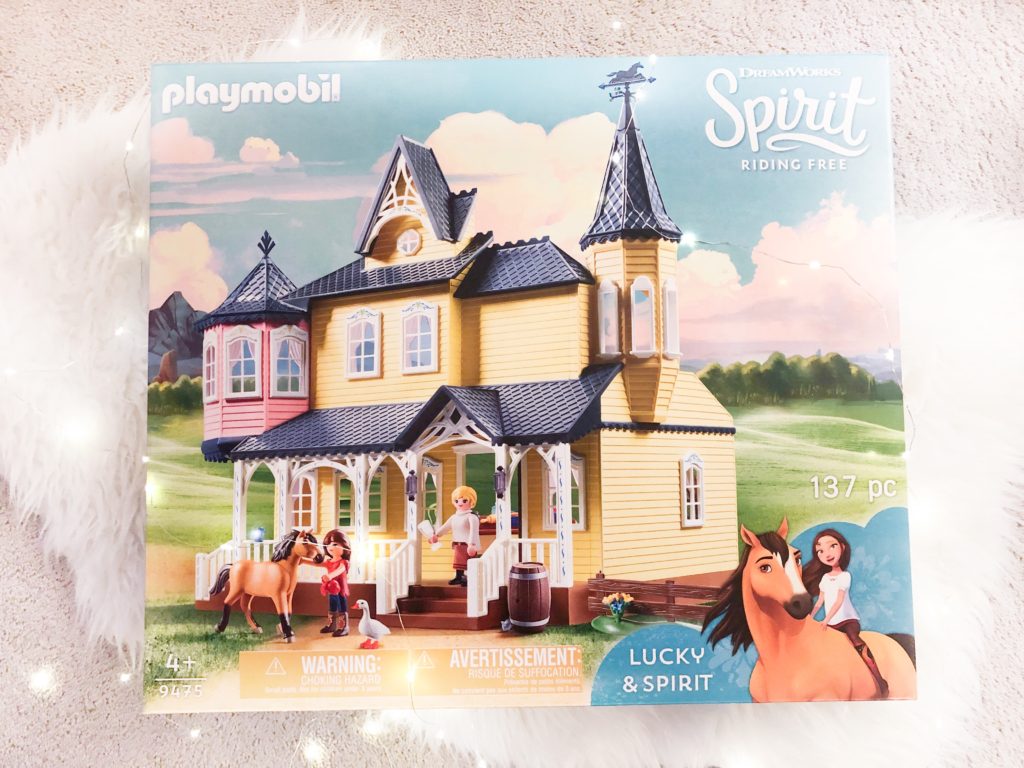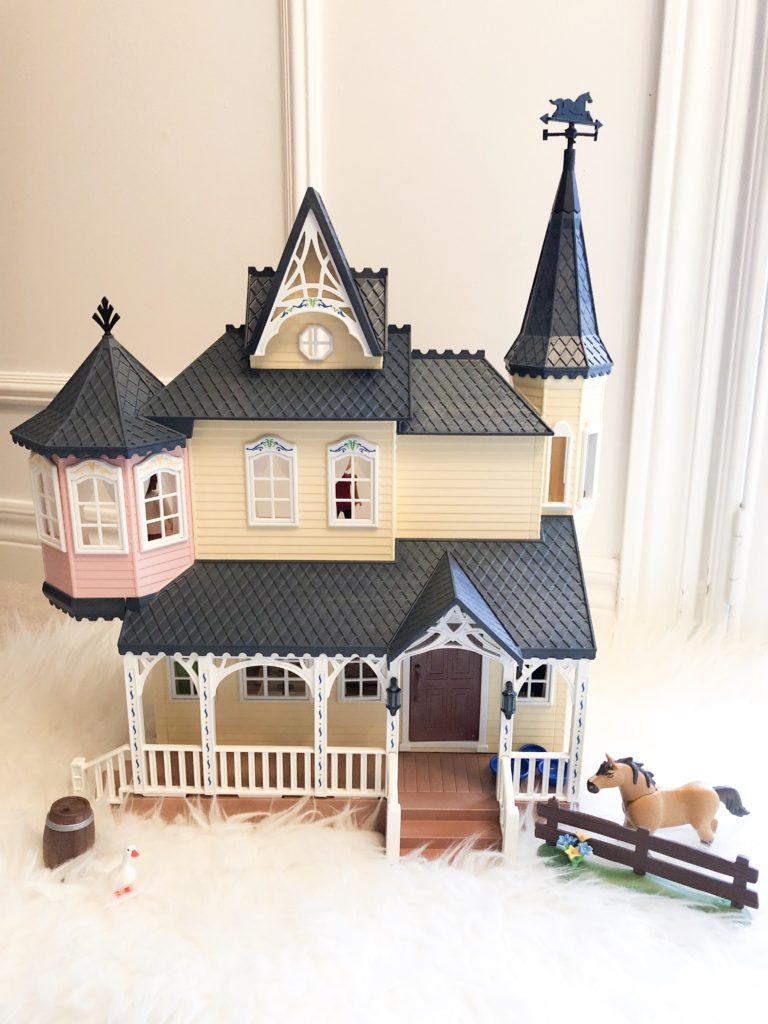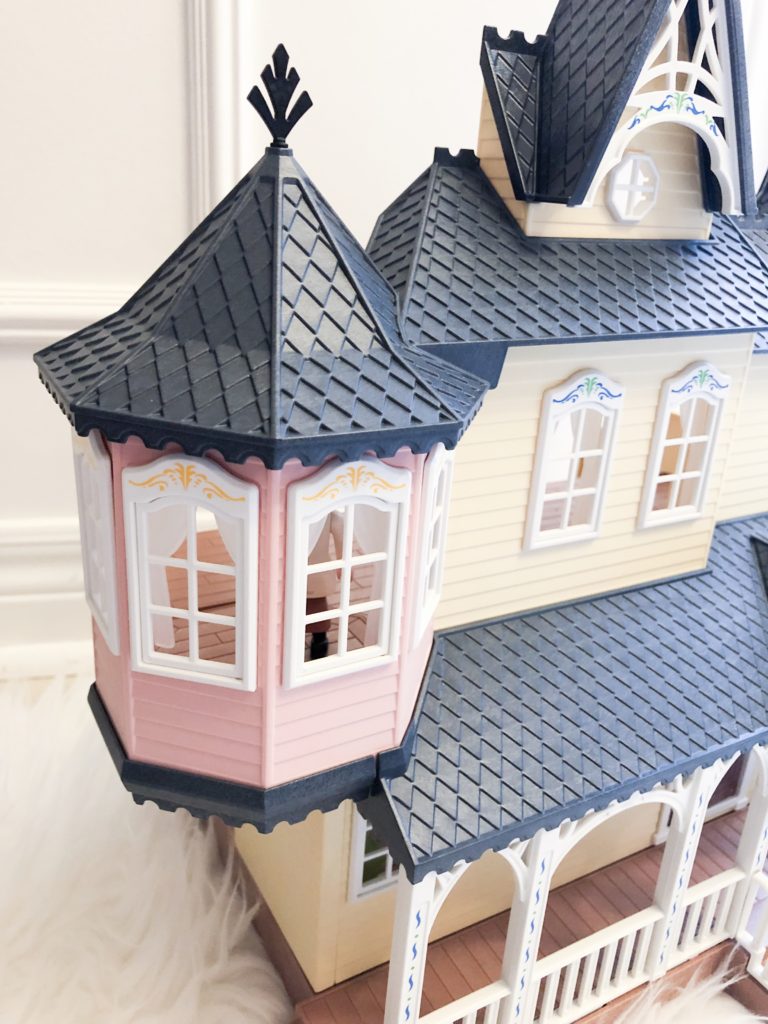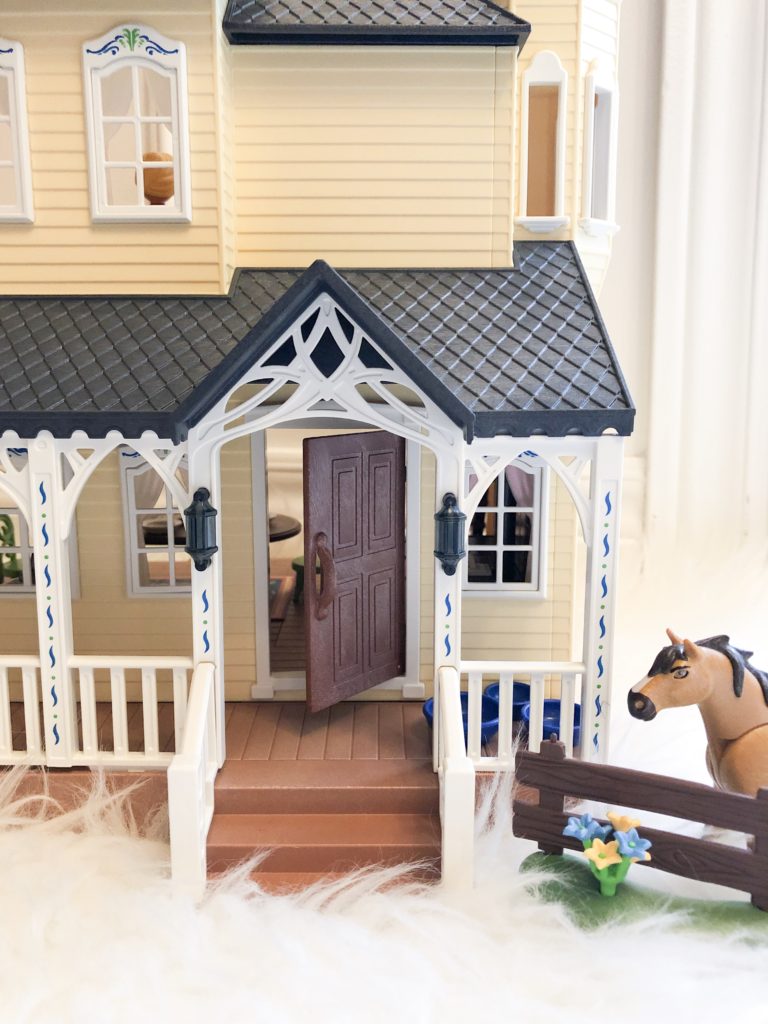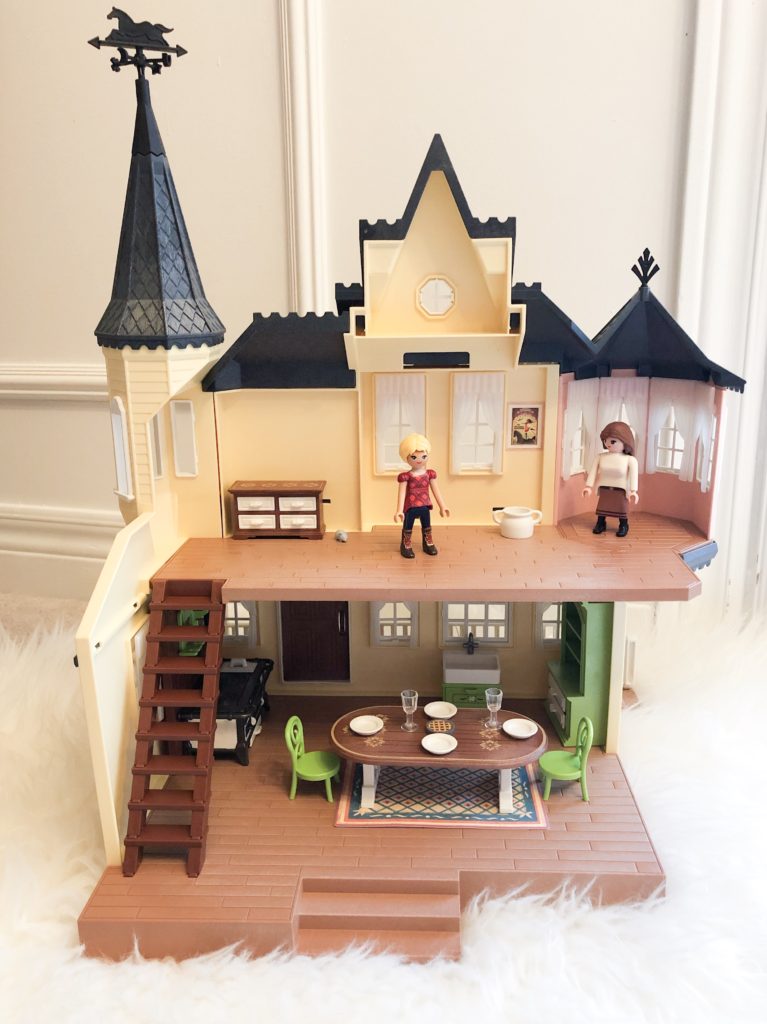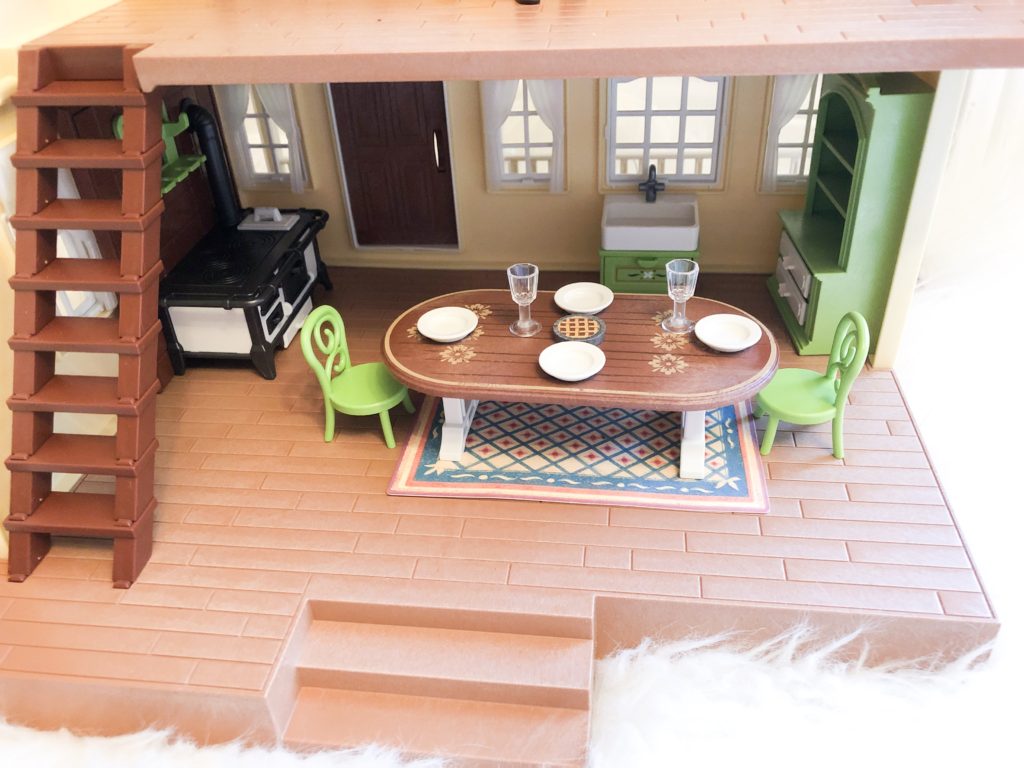 For any boy 4 and up that loves Dinosaurs, this set is a must! This Playmobil Hidden Temple with T-Rex will have them playing for hours.
This play-set comes with a UV flash light, that you can shine on some of the accessories like the planet, the crystals, and a picture in the temple which all glow in the dark. There is also a red laser at the top of the temple, and claw gates that can open and close to scare the Dinosaur away, and keep them from getting too close to the tower. There is a ladder to climb up the tower, and a lift to bring things up, and down. The large T-Rex included in the play-set can move his arms, legs, head and mouth.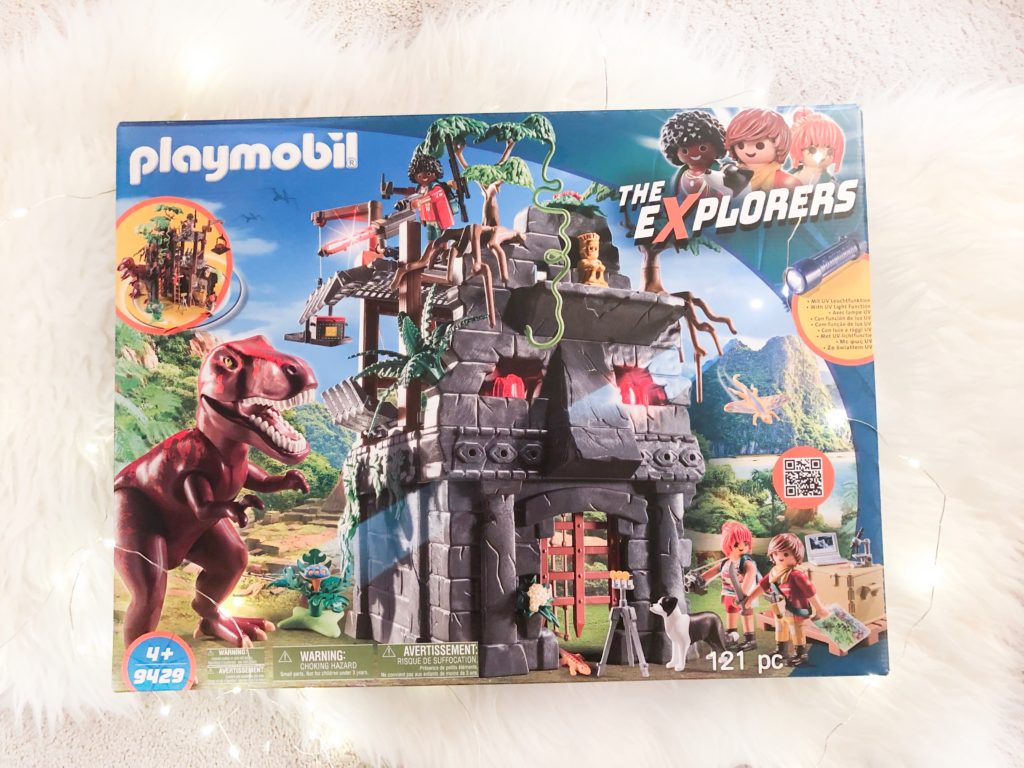 We love playing games in our family, and this one my kids have always loved. This game can be played with 2 to 4 players, and the object of the game is to remove the sticks very carefully while dropping the least amount of marbles as possible in your tray, so they don't go KerPlunk!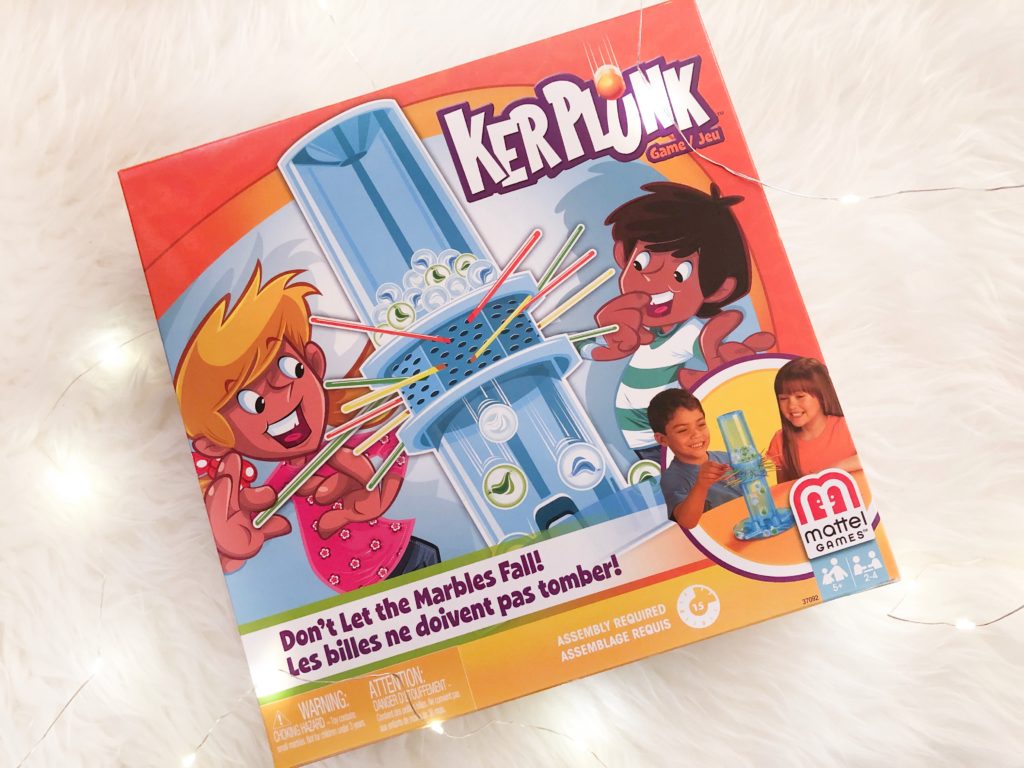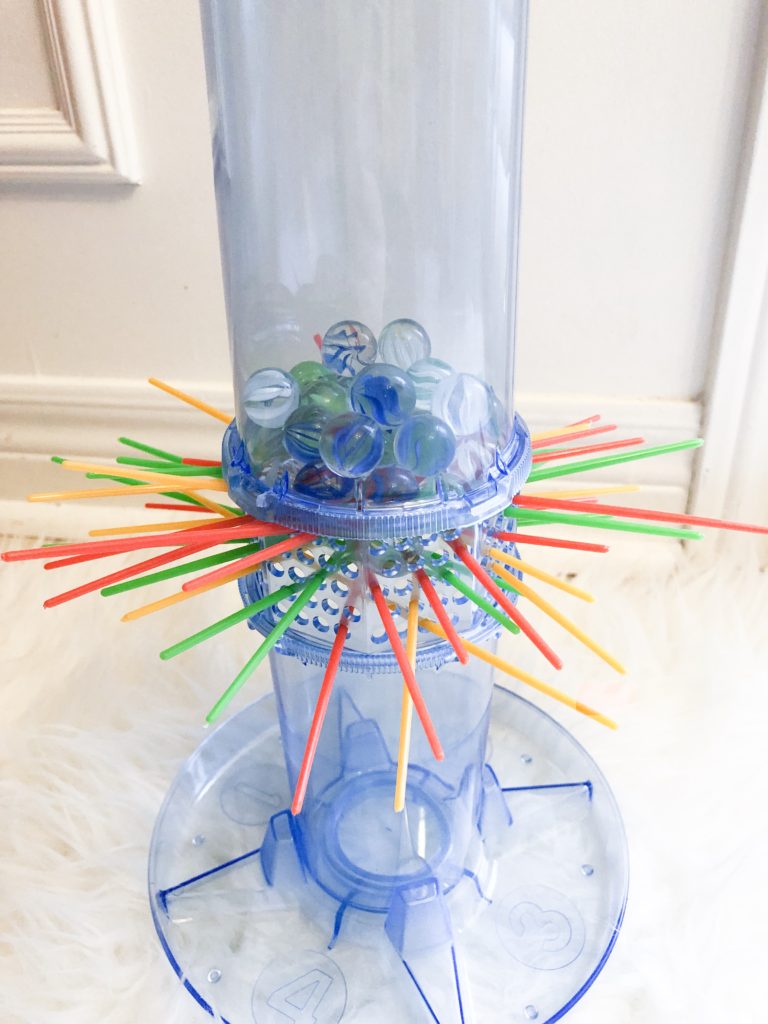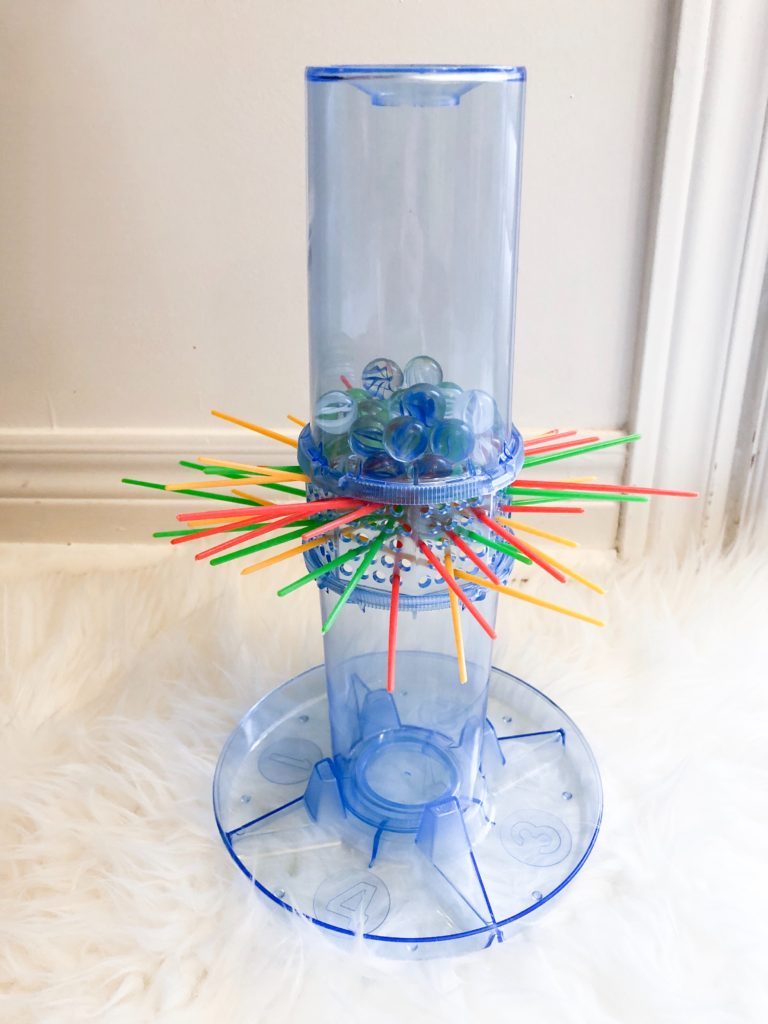 L.O.L Surprise has come out with a "Bling Series" which includes 7 Surprises! A secret message sticker, collectible stickers, water bottle, shoes, outfit, fashion accessory, and a L.O.L Surprise! Bling Series Doll! 12 Characters to collect. Each ball doubles as a character stand to display your doll, and can hang anywhere! Makes a great stocking stuffer gift!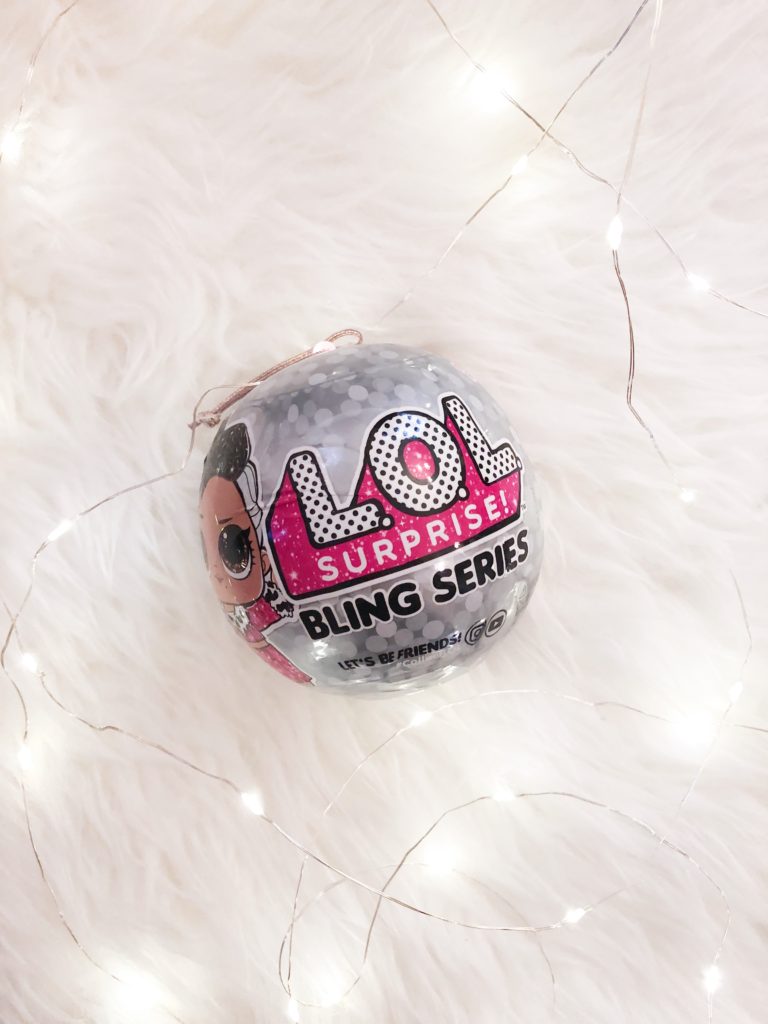 These VEX balancing boxing bots by HEXBUG are probably the coolest toy I have seen all year. This set comes with 2 self-balancing robots that need to be put together using snap-together pieces. Once they are put together, you download the free VEX Pilot App to control the bots to have them fight one another. By adjusting the arms, they both can throw uppercuts and jabs to each other, knock them out, and throw them off balance. The app is super easy to use, and the kids will have fun for hours with this toy!
Each Robot has 4 -9V motors, and has a battery box that takes 6 AA batteries each. This set comes with 2 bots, but you can buy a single one as well.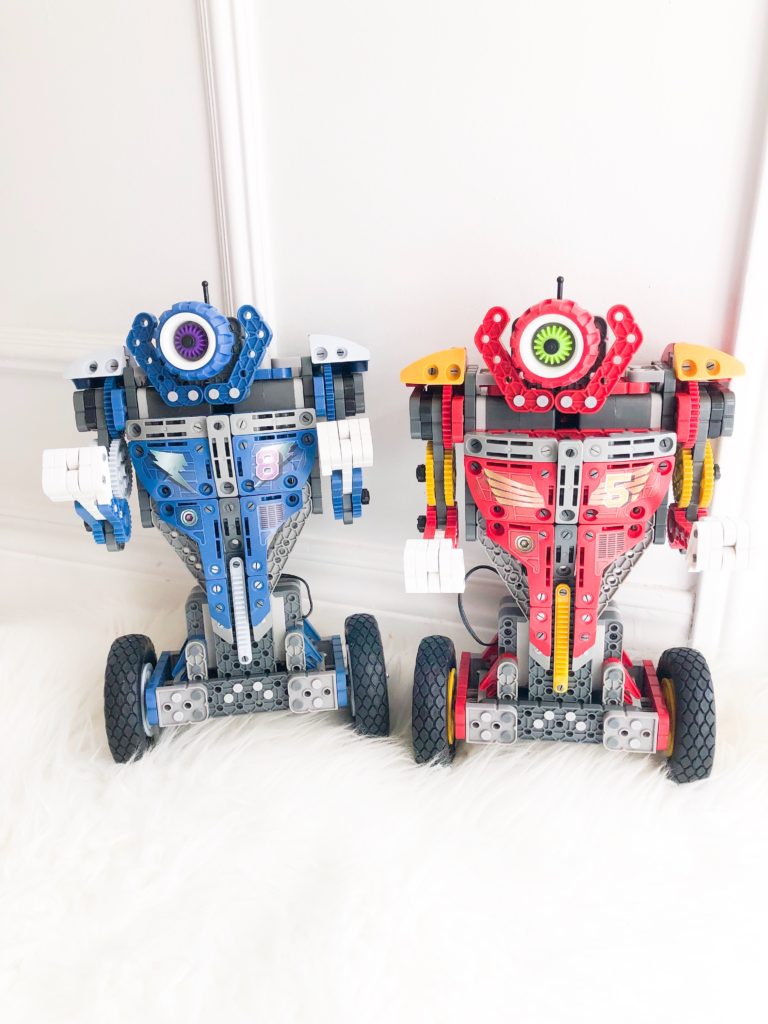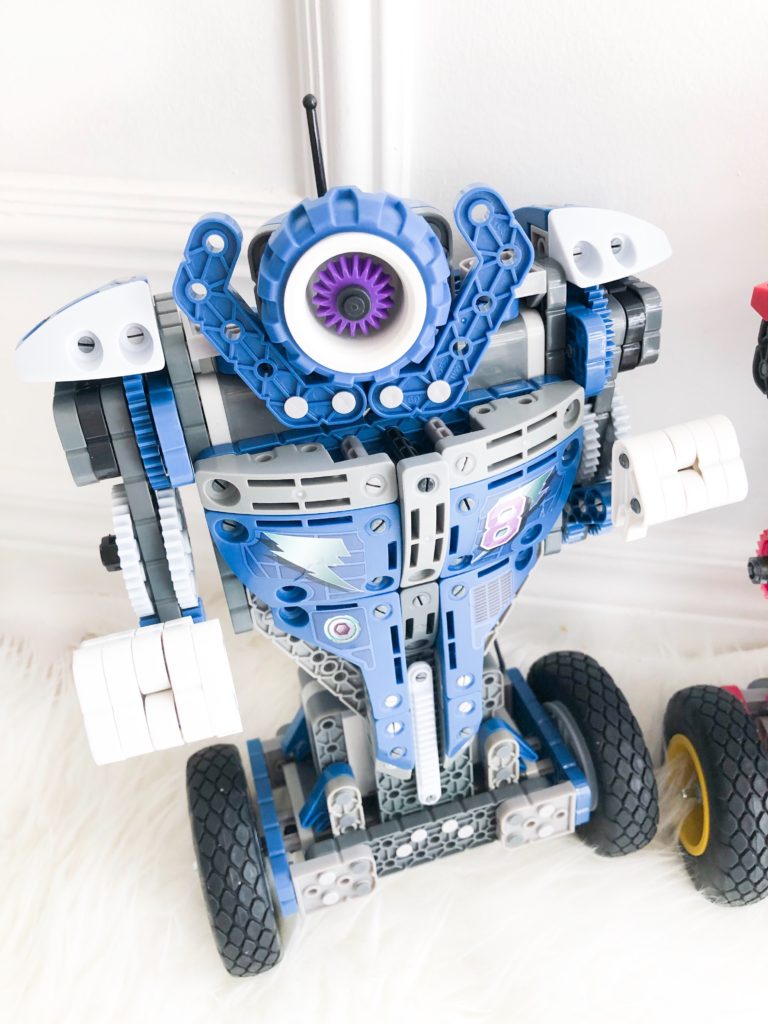 Barbies are another great gift idea. There are so many different Barbie dolls out, you'll for sure be able to find one that your little one will love.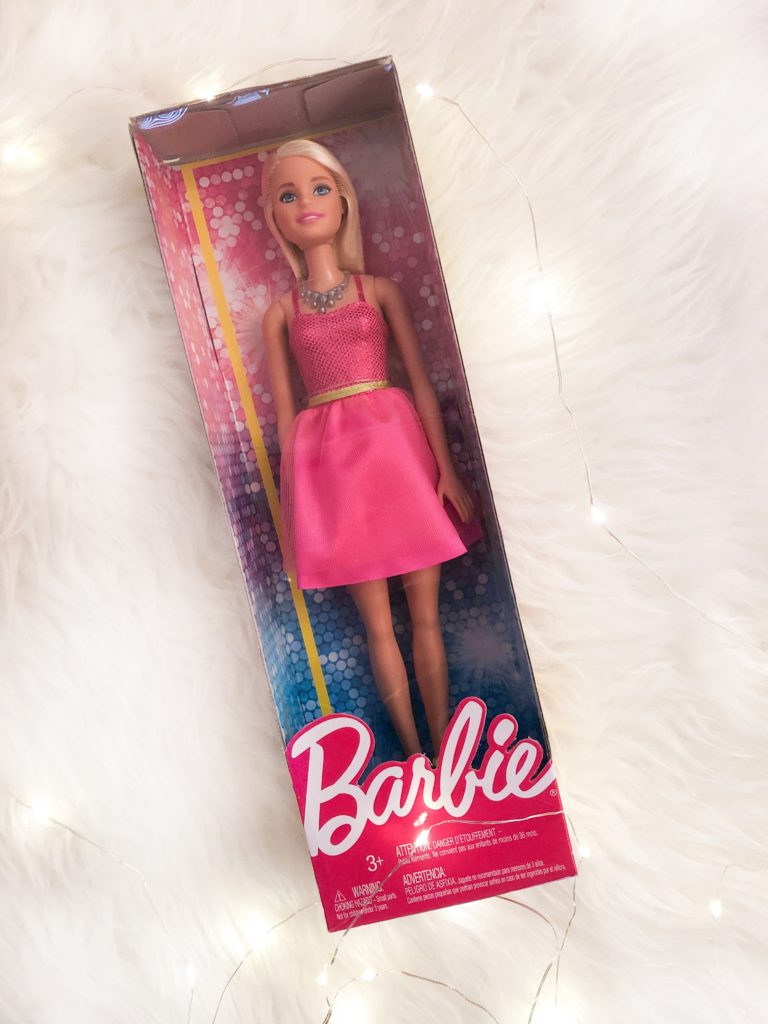 This Crate Creatures Surprise! is such a fun toy! There are 5 crate creatures you can collect in total. Using a crowbar that comes on the side of the box, you need to unlock the lock at the top, and open the crate to release your creature. Whether the creature is in the crate or out, by pulling on his tongue, his eye light up, vibrates, and makes noises. There is also a motion sensor inside the creature, so he knows when he has been knocked over and will make noises.
Another thing you can do with your creature is record your voice, and the creature will play back your message in a creature voice. Each Creature also comes with 45+ unique sounds!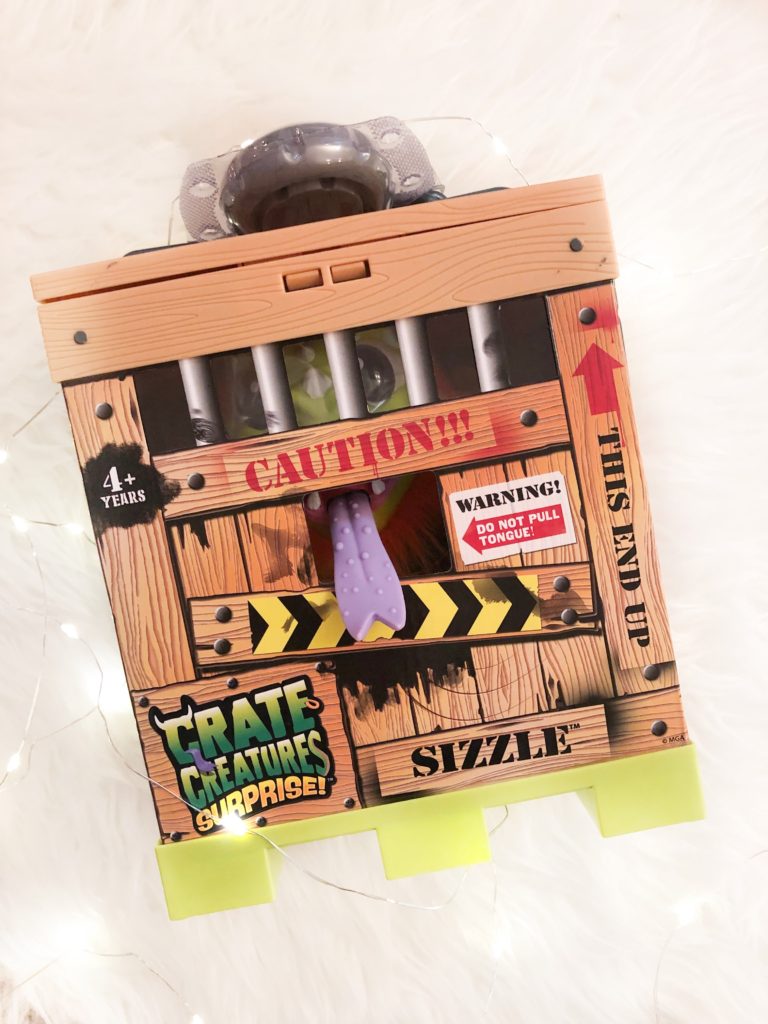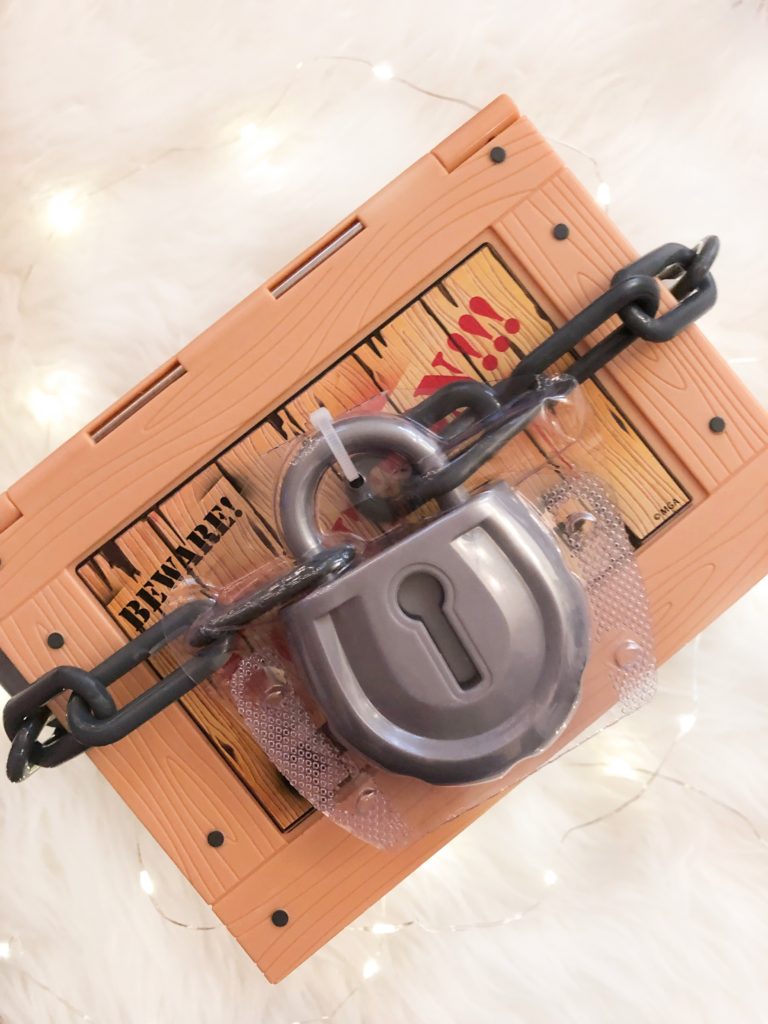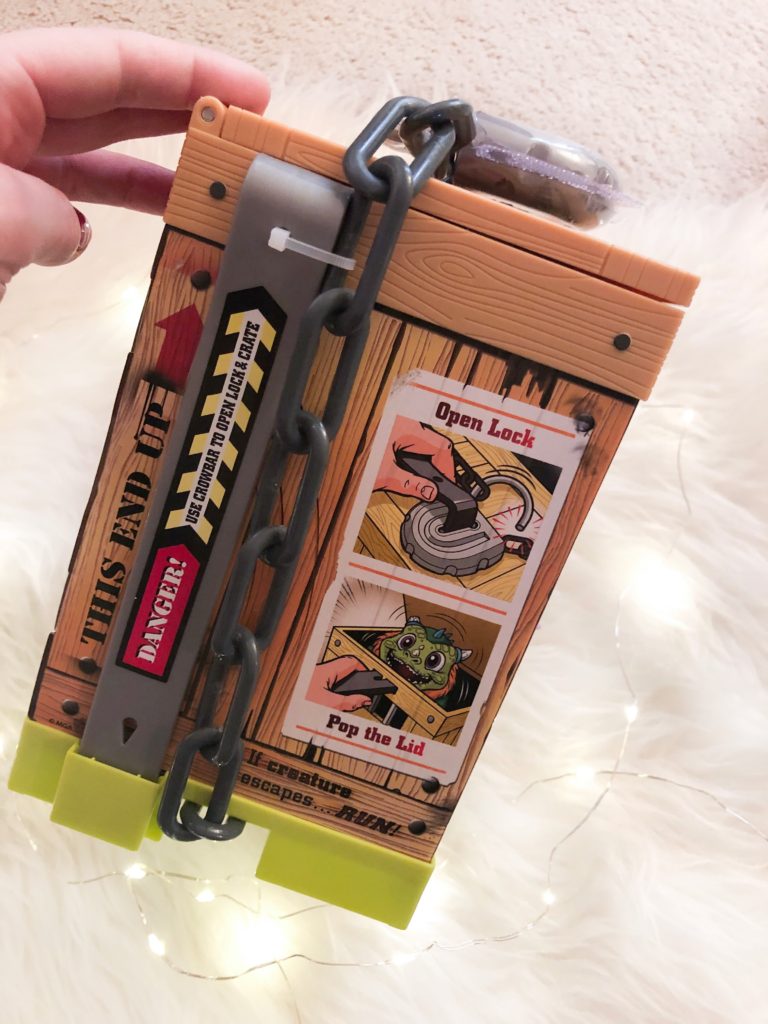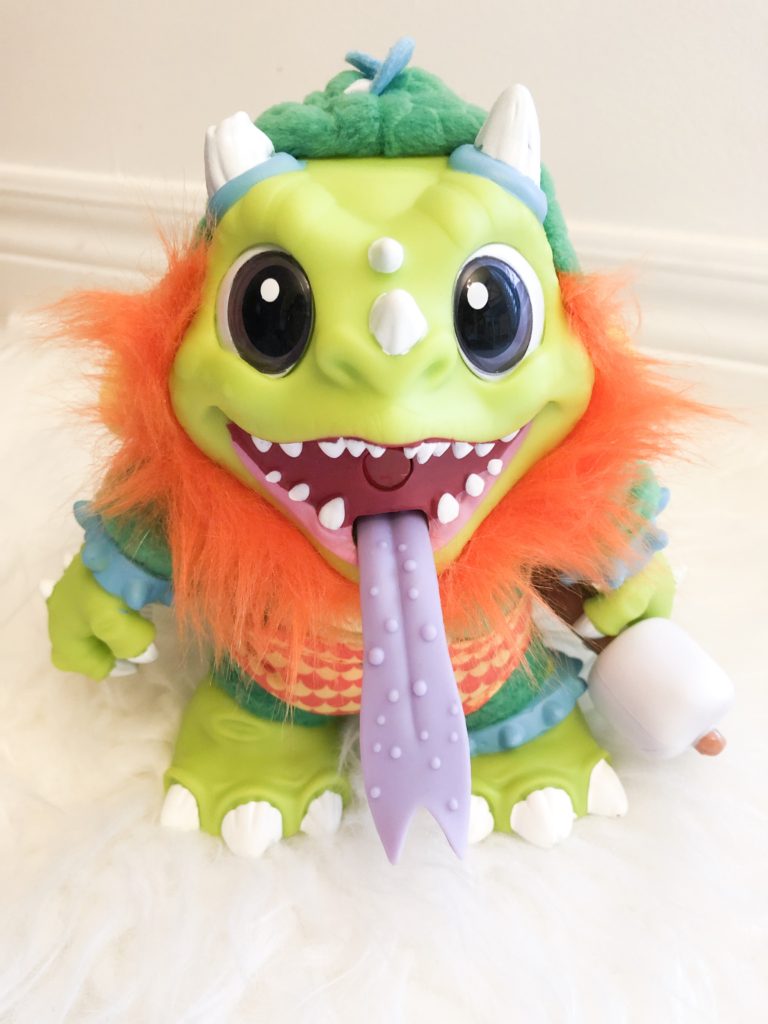 I hope this gift guide has helped you with your shopping! Let me know which ones are your favourites!
Disclaimer: Thanks so much to all these brands for partnering with me to create this gift guide.