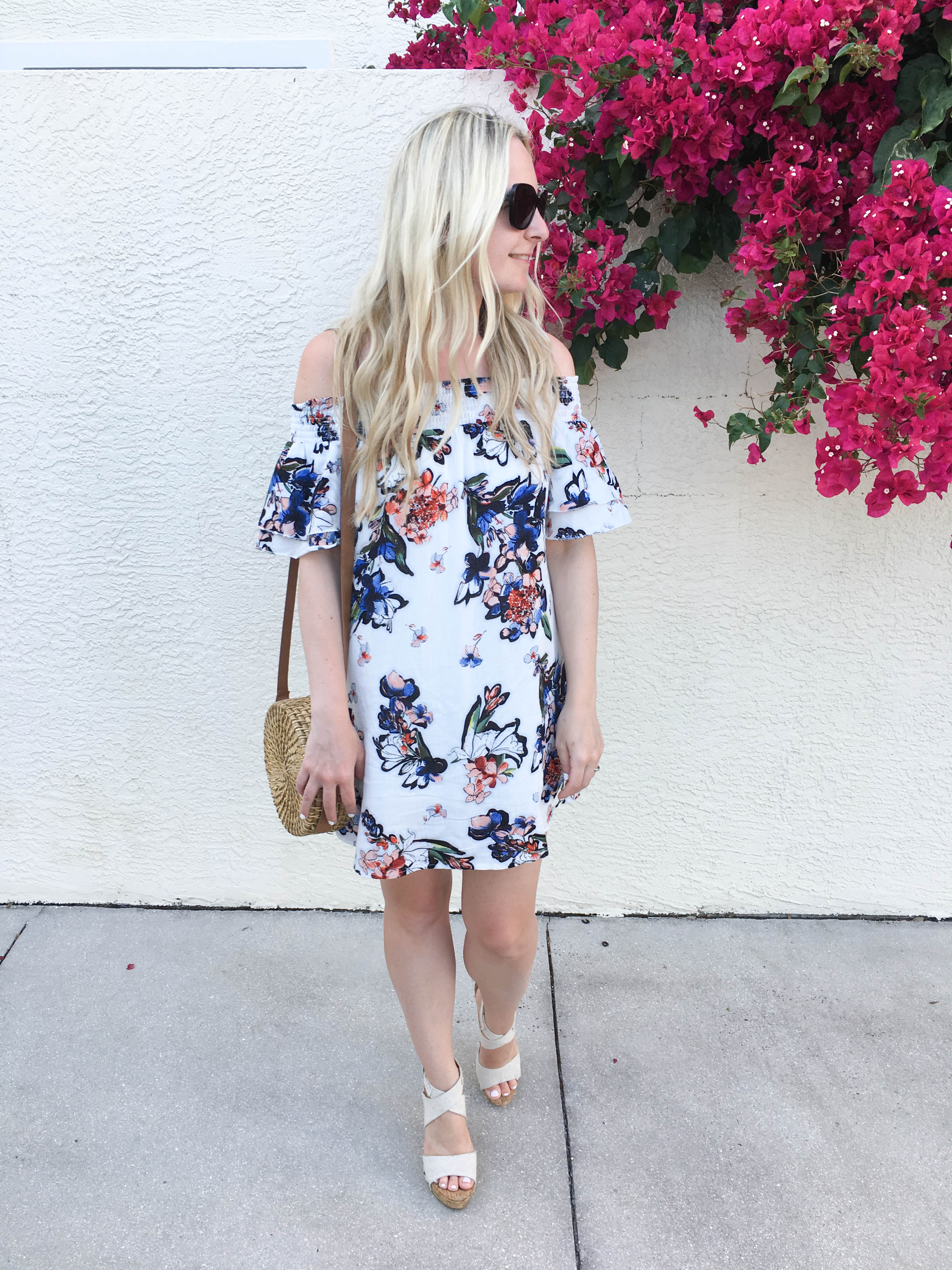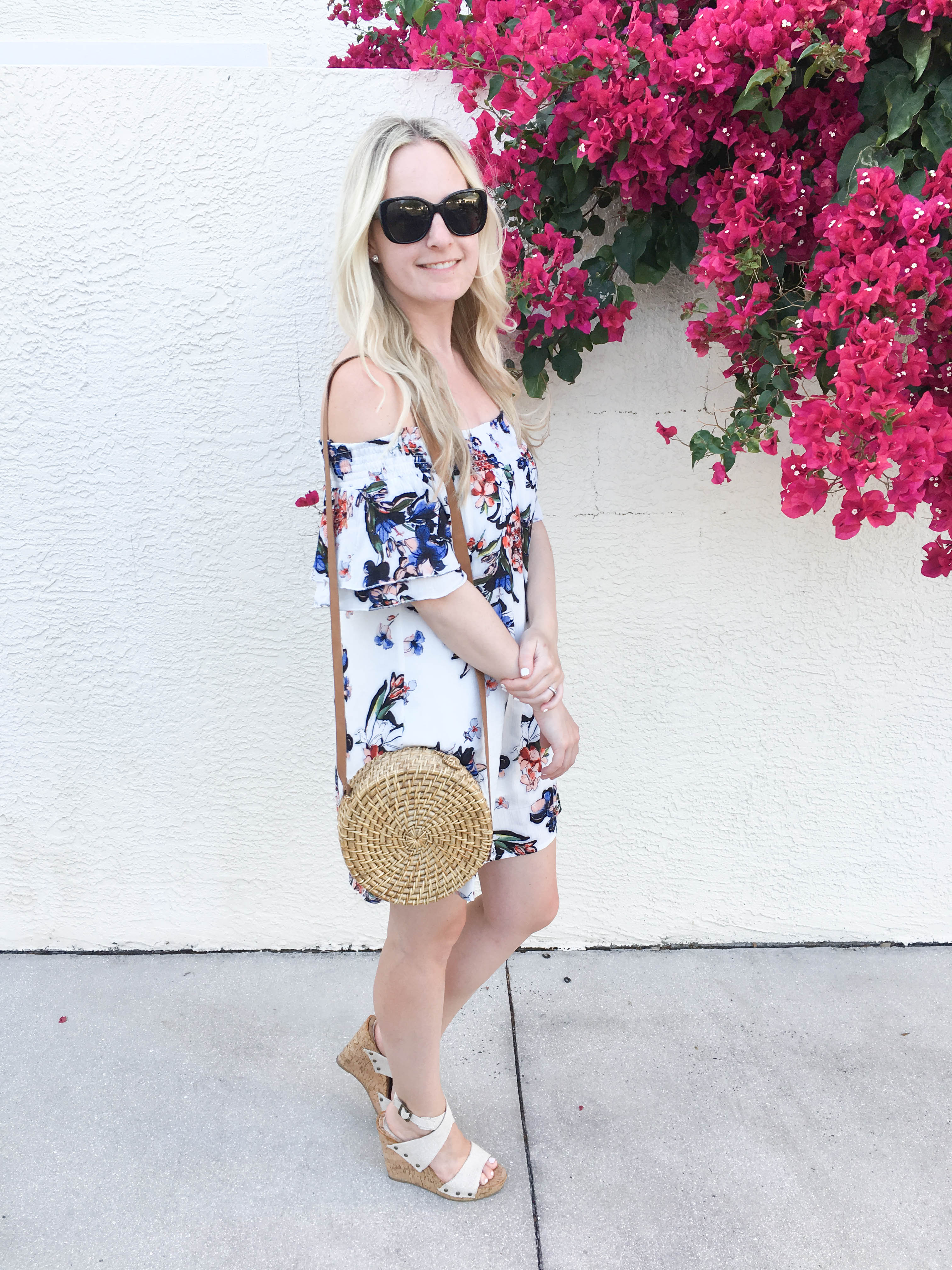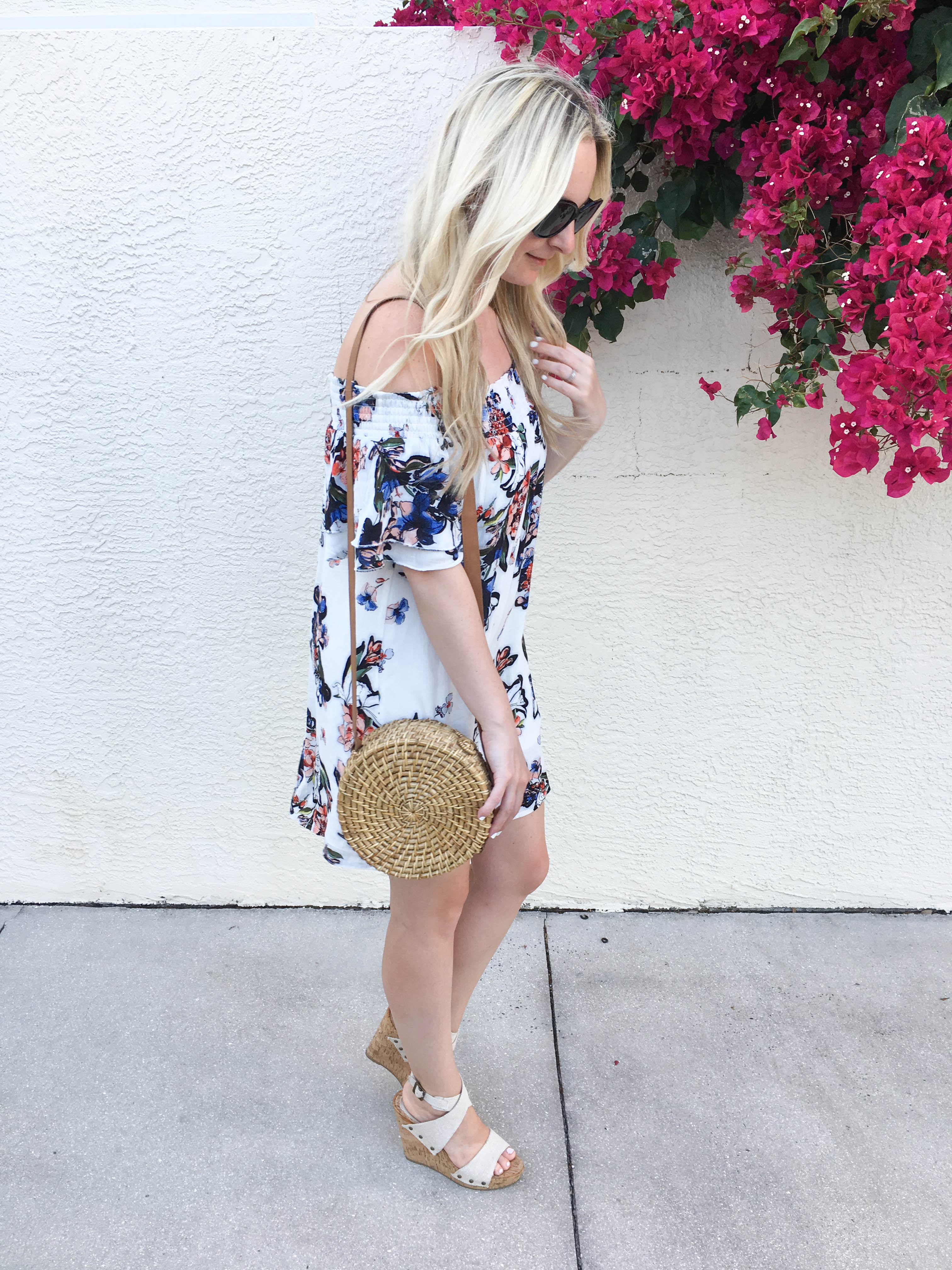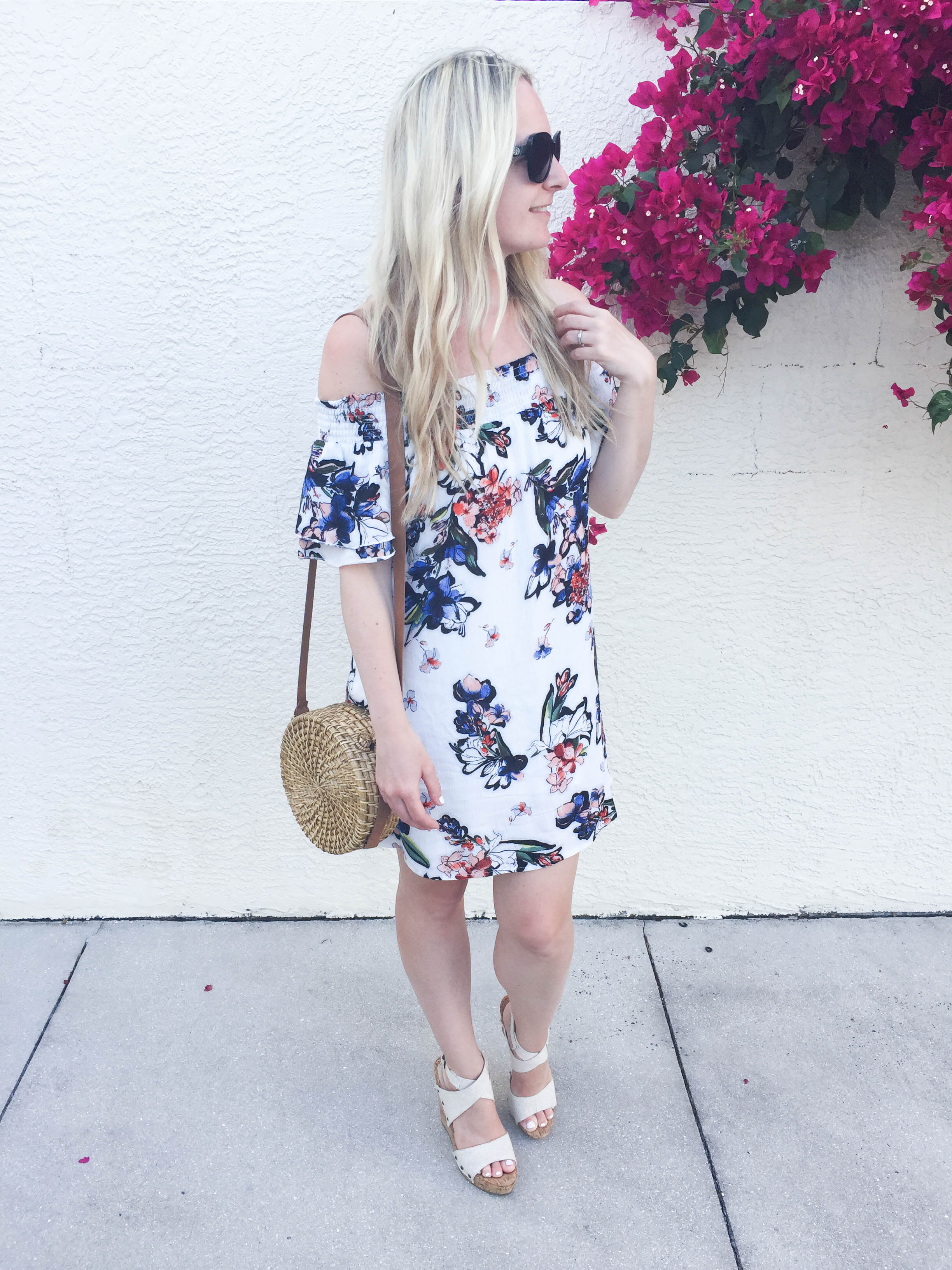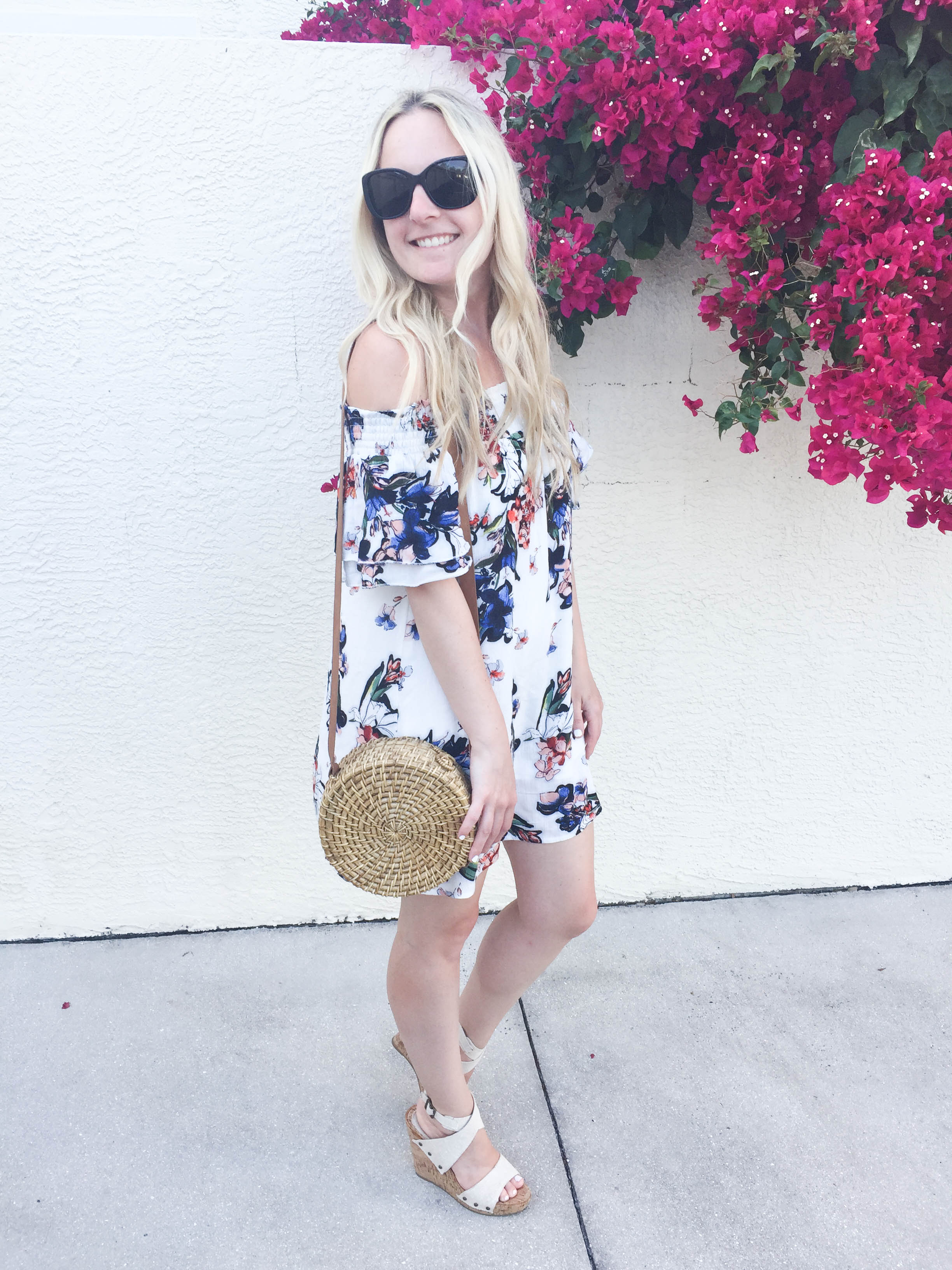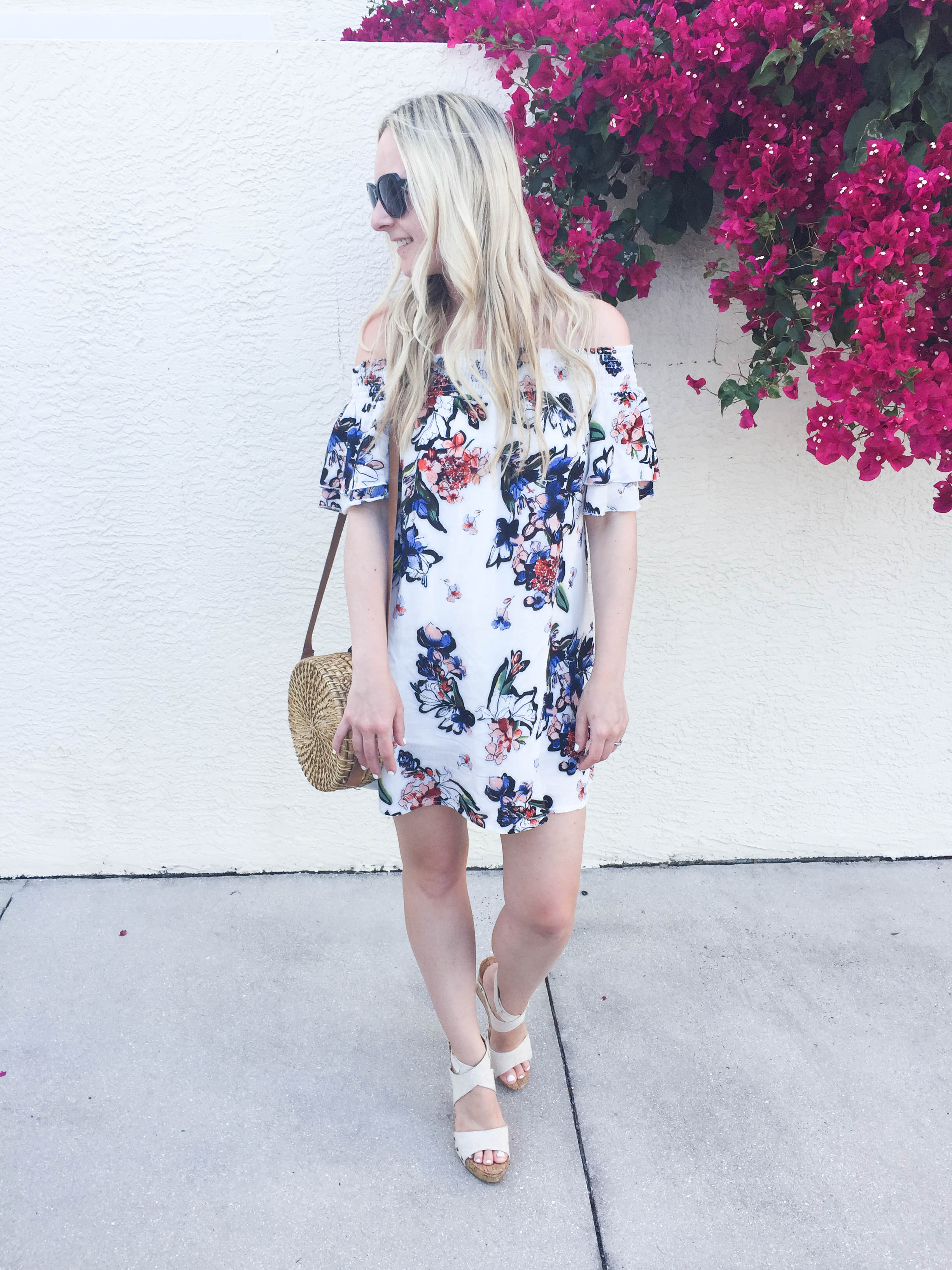 Dress- Urban Planet(similar/ similar  /similar ) Bag- Forever 21  (similar) Shoes- Marshalls (similar/similar)    Sunglasses- Tory Burch
With the amount of heat waves we have had this summer, I feel like almost everyday I have been in a dress. This off-the-shoulder one has been one of my favourites to wear. Primarily because of the beautiful floral print on it, and of course the ruffle sleeves. It's so pretty!  Sometimes I like to use it as a bathing suit cover as well. It's perfect because it's nice and flowy, and easy to take on and off at the beach, or pool.
My round straw bag has obviously been my go-to, it's just the perfect summer bag! I am on the hunt for a white round bag right now, so if you see anything out there, let me know!
We have a long weekend approaching, and I couldn't be more happy about it. During the week has been crazy with swimming lessons, baseball, and appointments. I am looking forward to keeping this long weekend very low key. We might take the kids to a movie one day, but for the most part, I want to relax at home.