With summer in full swing, we are always looking for different places to take the kids to that are outdoors. Something that gives us a little exercise, but is also fun at the same time! So, a few weeks ago we decided to take the kids to Centreville on Centre Island!
This is our second time visiting Centreville at Centre Island. We took my son when he was younger, and now that my daughter is a perfect age, we decided it would be a great time to go again, so they both can enjoy it together.
What I love about going there is the experience for the kids. It's like a mini trip for them. Since Centreville is on an island in Toronto, you need to take a ferry to get there. The kids loved that part! They got so excited to go on a boat- it's such a scenic ride. The ferry ride is only 7 minutes, but to them it's like an adventure, lol. For ferry schedules and fares click HERE. Once we got off the boat it was just a short walk to Centreville.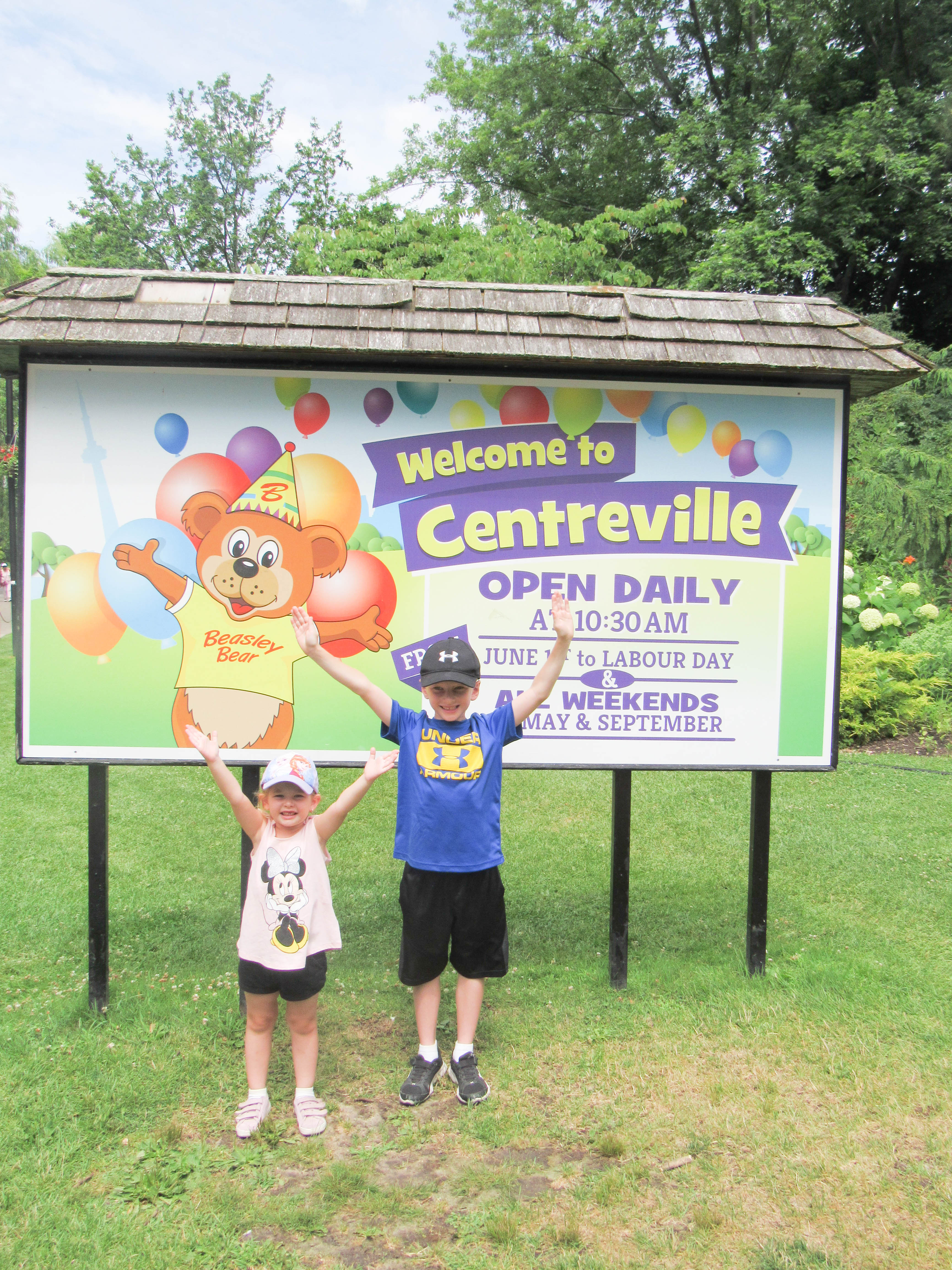 There is no admission fee to enter the amusement park, you just have to pay for the rides.  There are 3 types of all day ride passes you can buy- under 4 feet tall, over 4 feet tall, or a family pass. You can buy a season pass if you plan on coming back more than once.  If you or your child do not plan on going on more than 5-6 rides, the individual tickets are the way to go. If you buy online it's cheaper too!
Bumble Bees Ride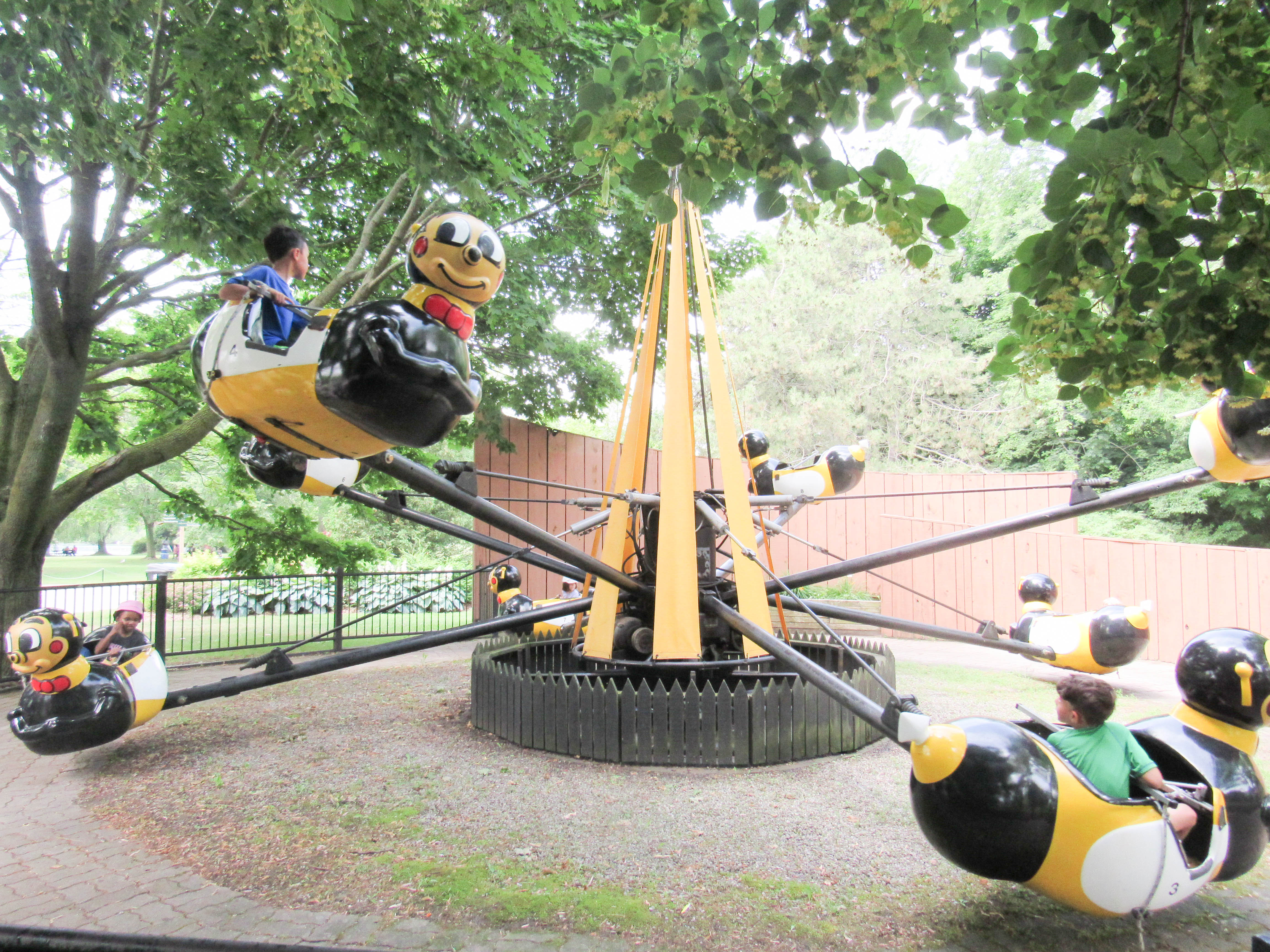 Twirling Teacups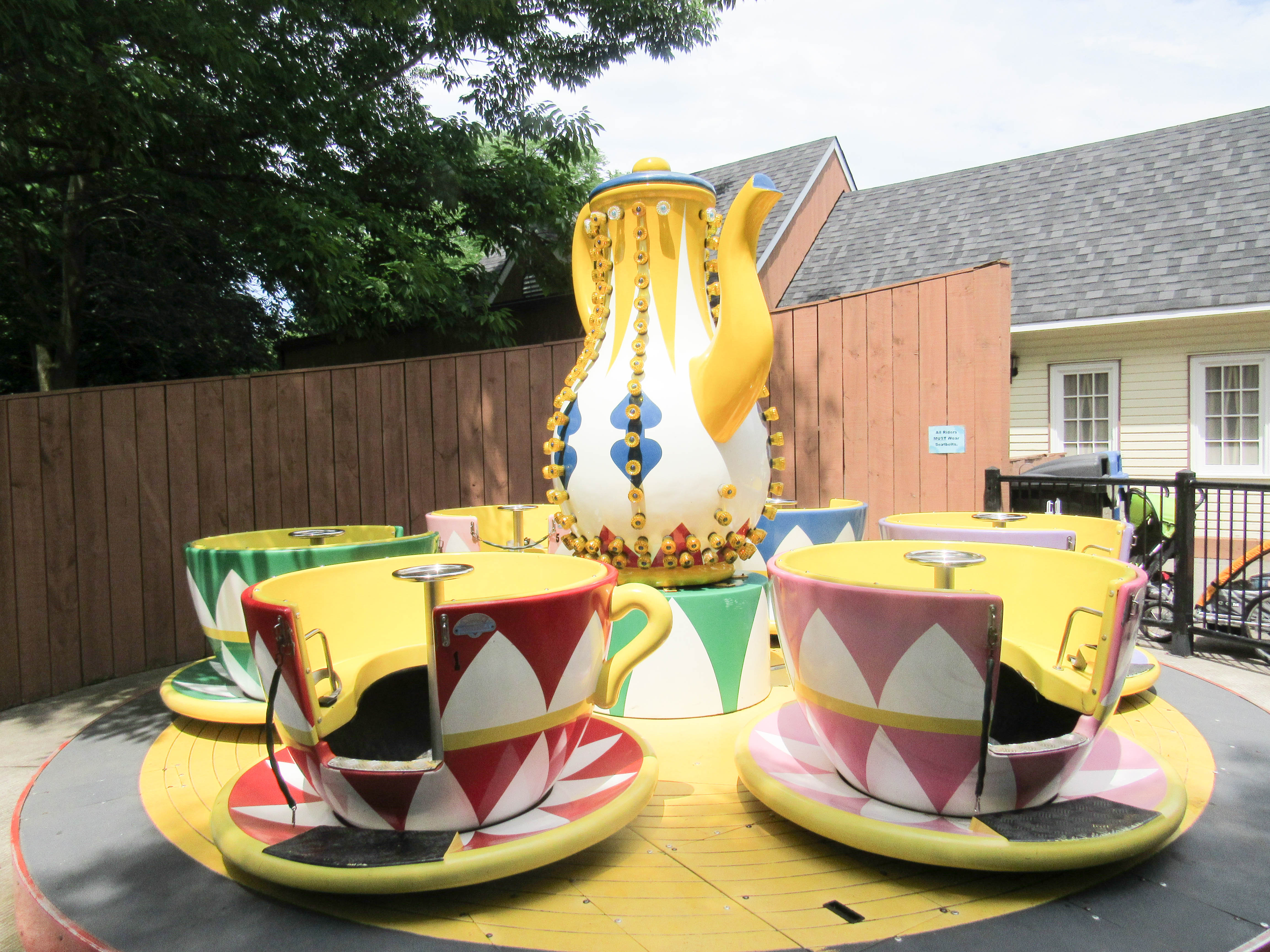 Merry go round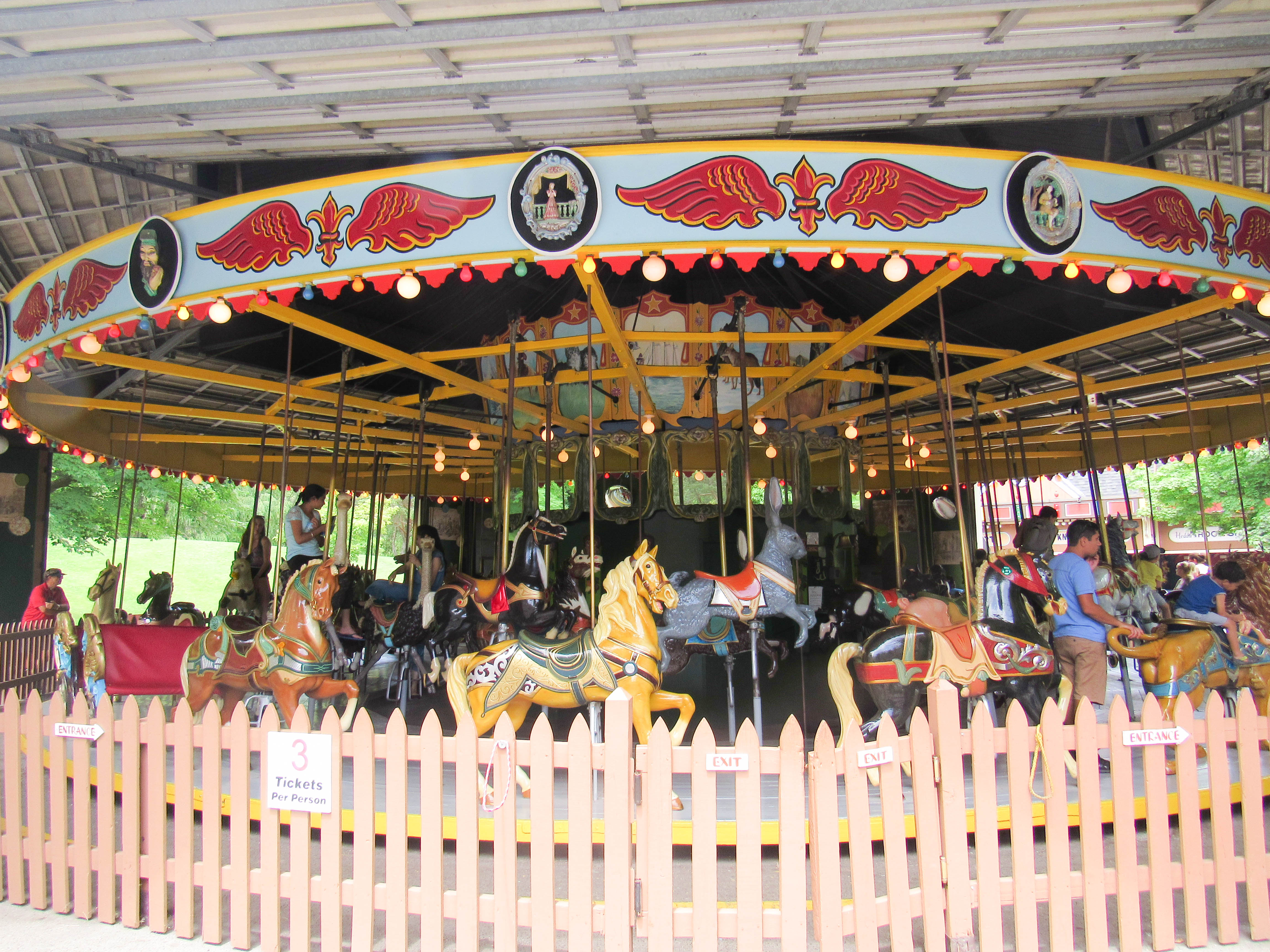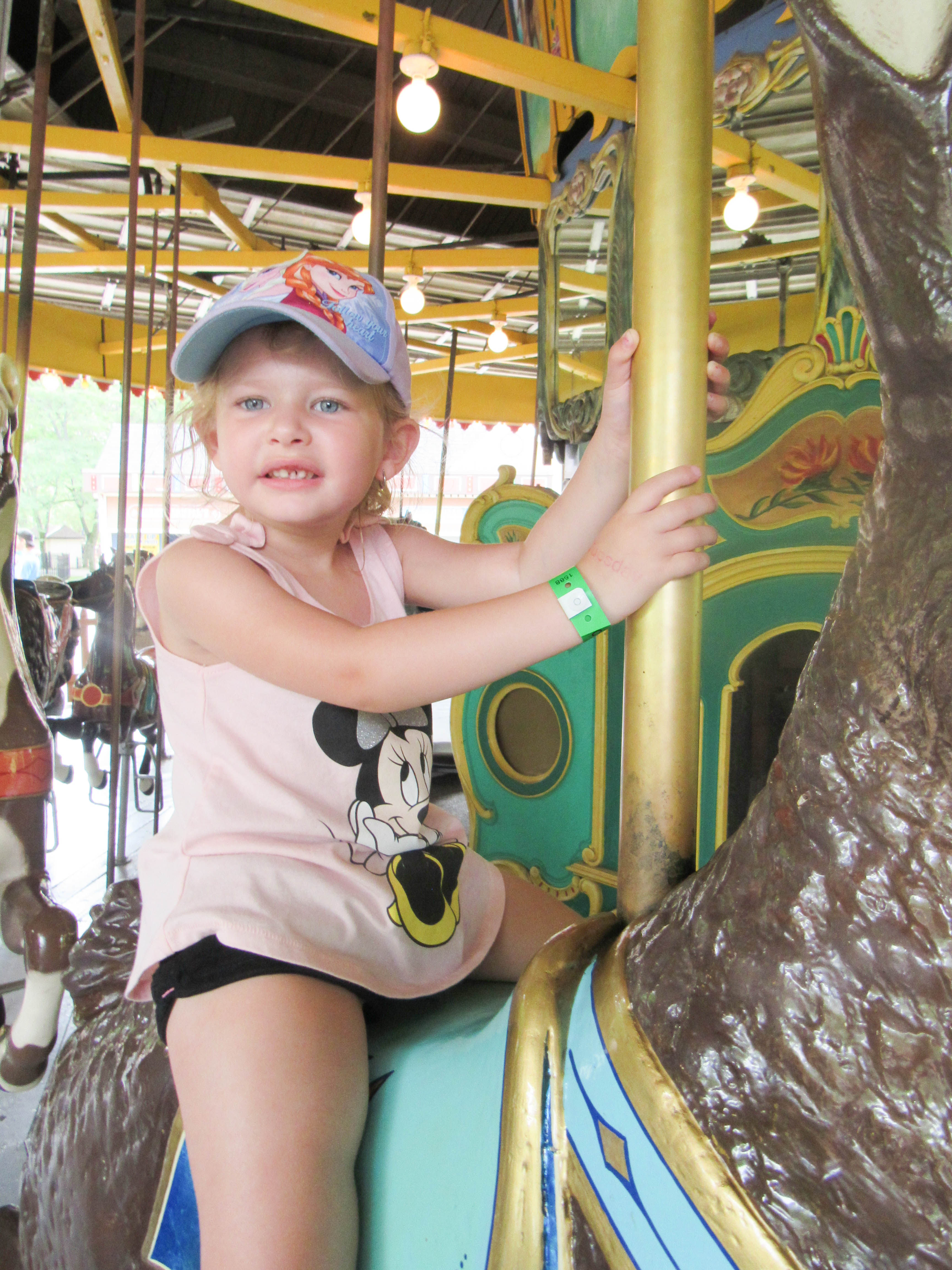 Ferris Wheel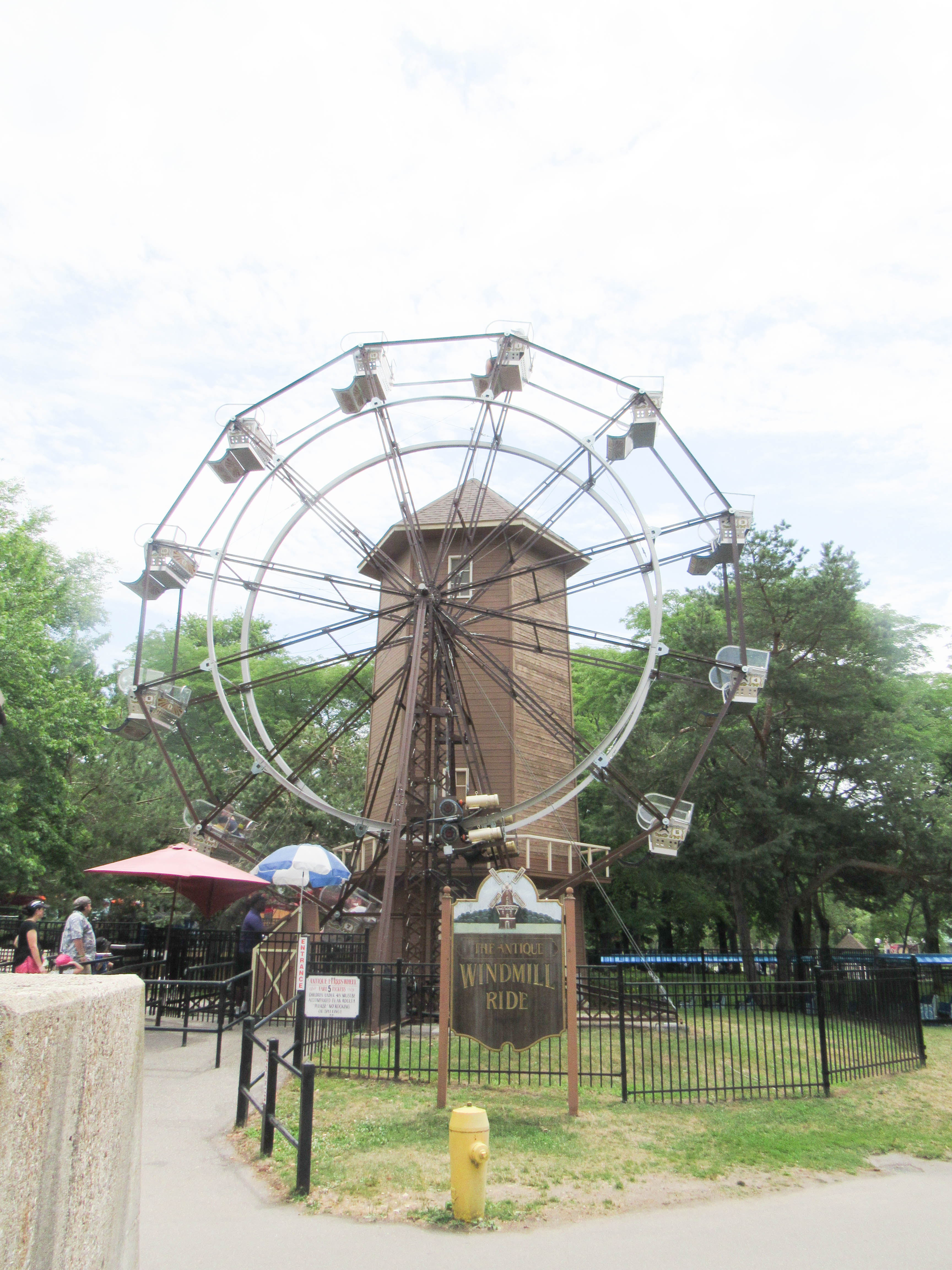 Bumper Boats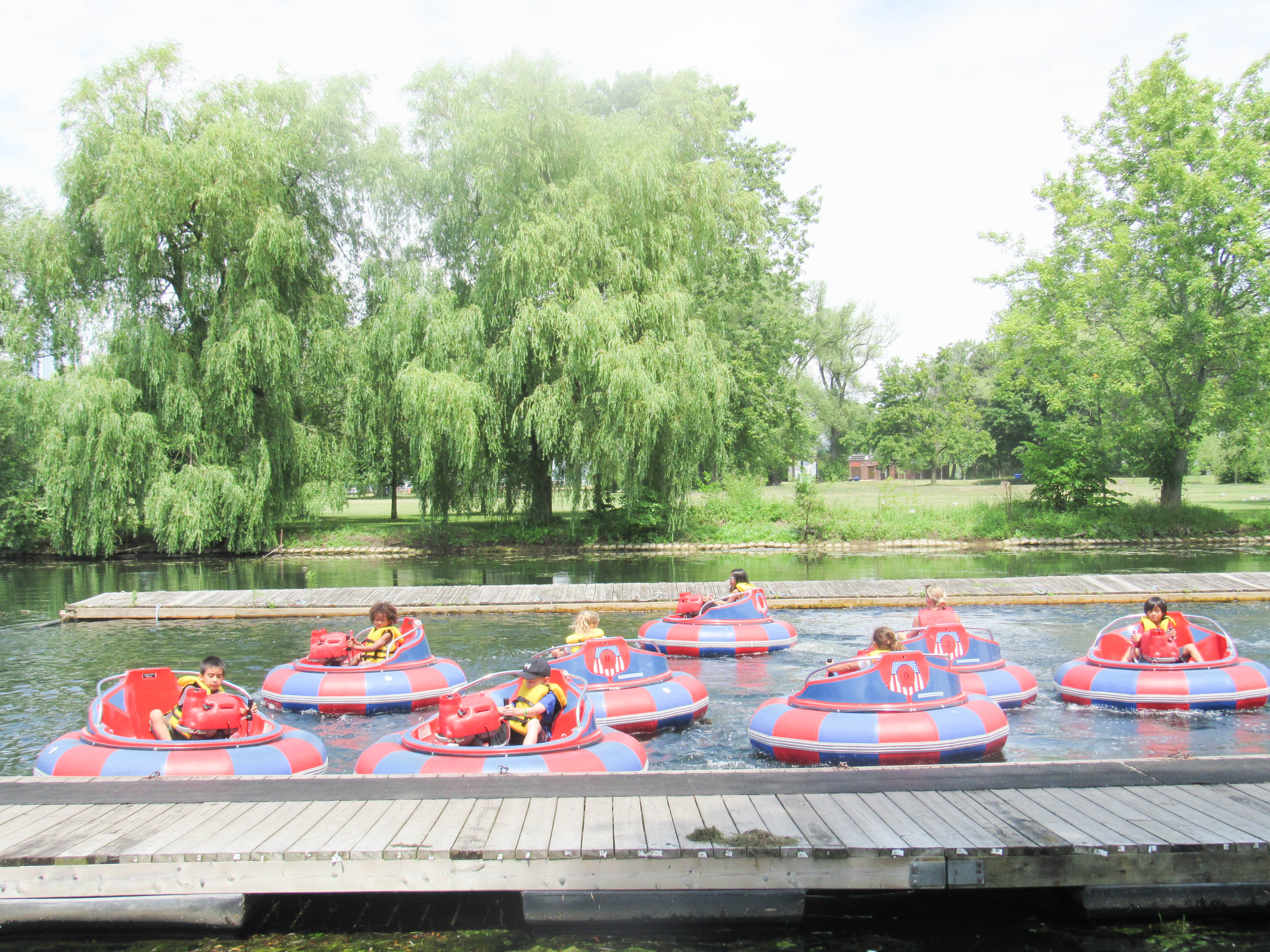 Swan ride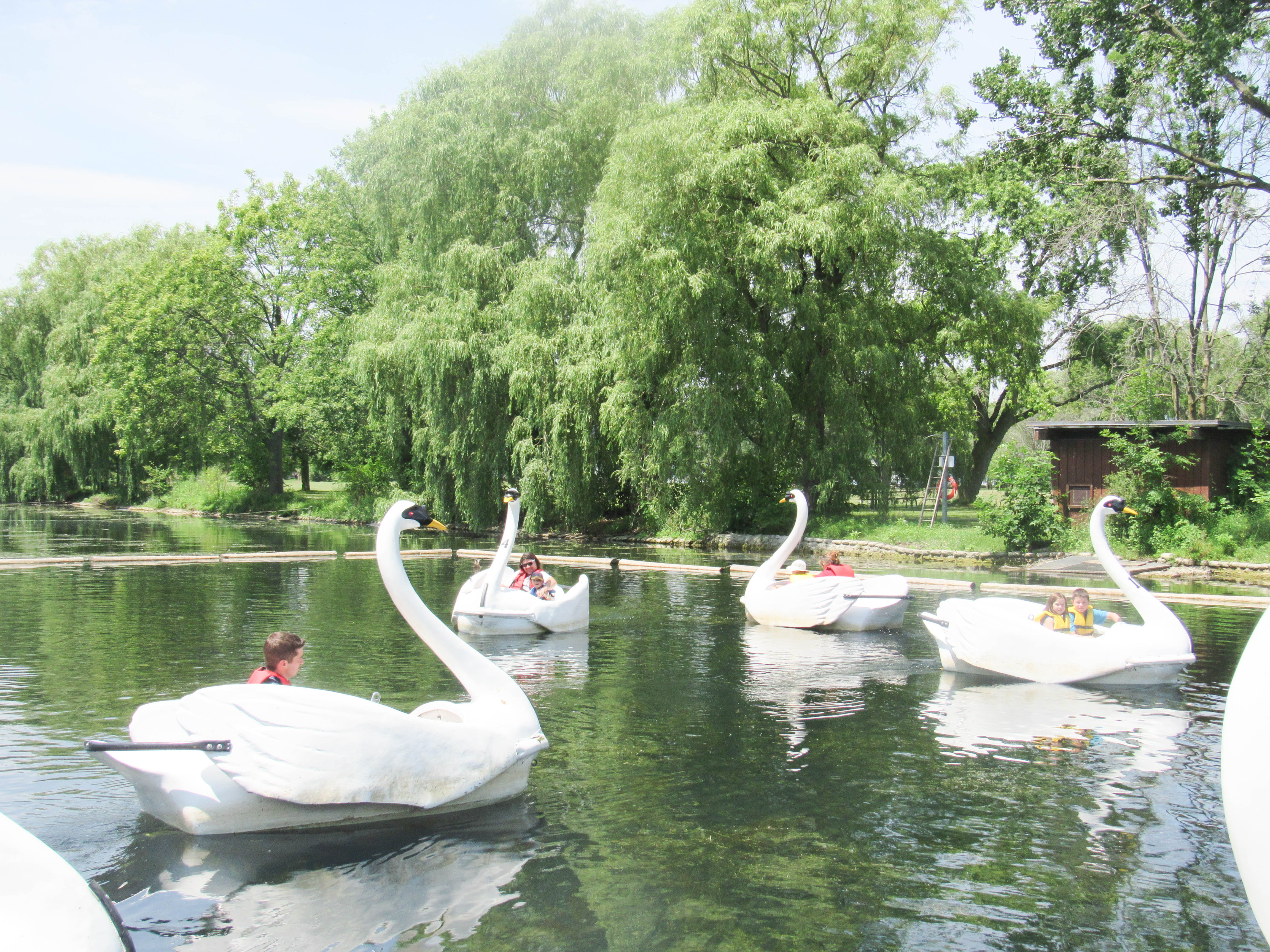 Another thing I love about Centreville is that it's a perfect size. The distance between most of the rides are steps from one another, which worked out great for the kids. My husband would watch my son on one ride, while I took my daughter on another ride, which was right next to each other.
Fire Engines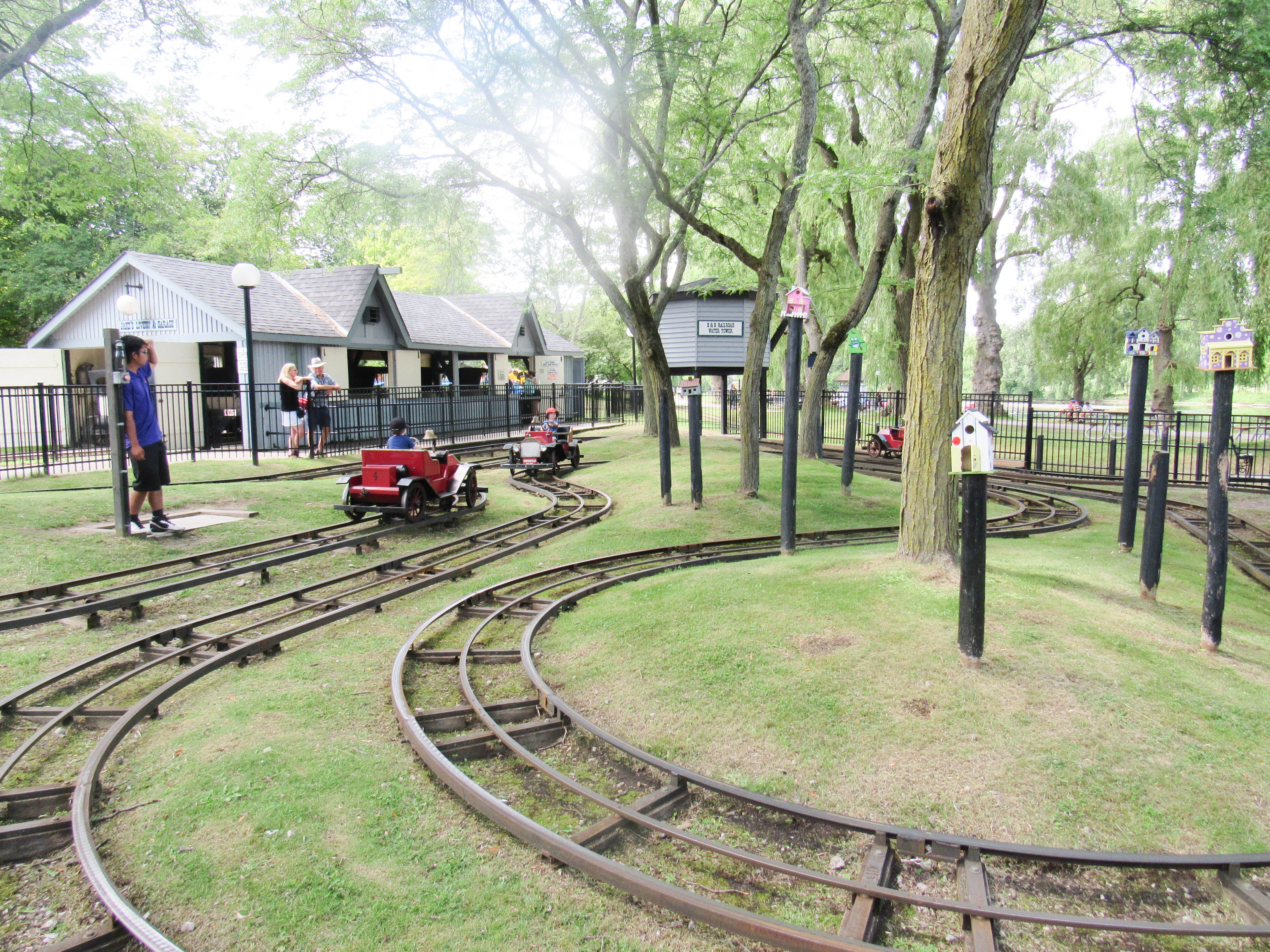 Log Flume Ride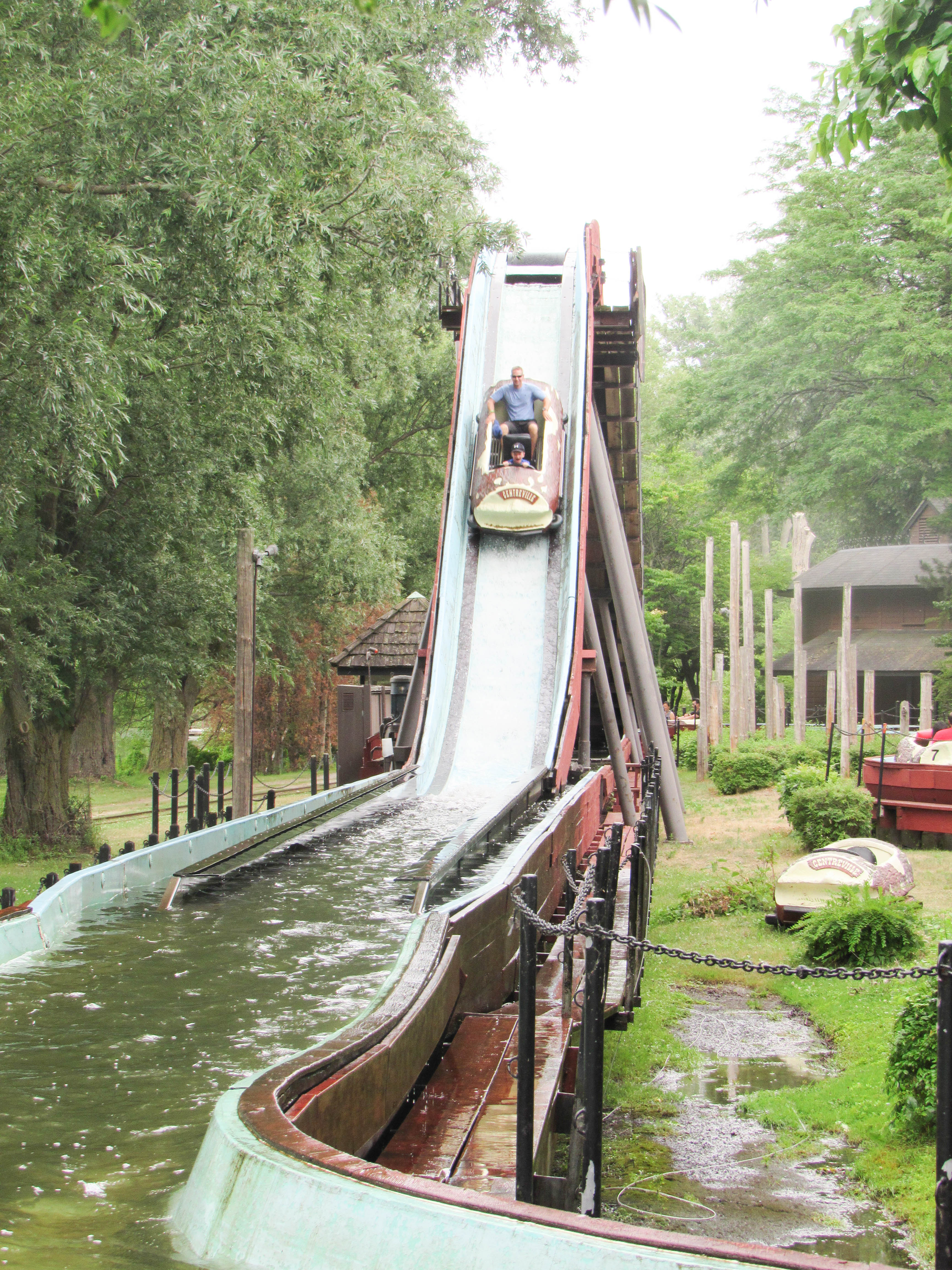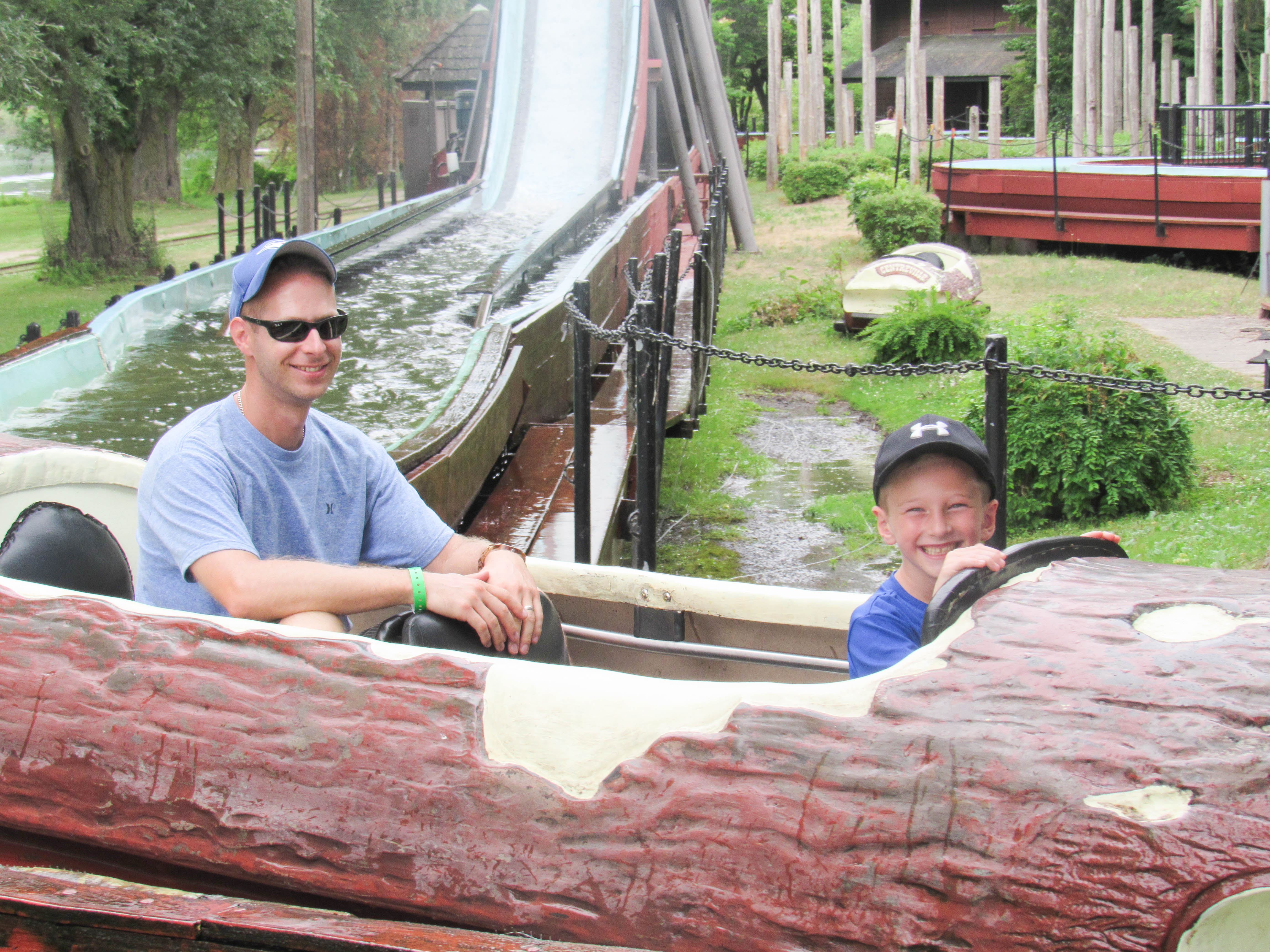 Bumper Cars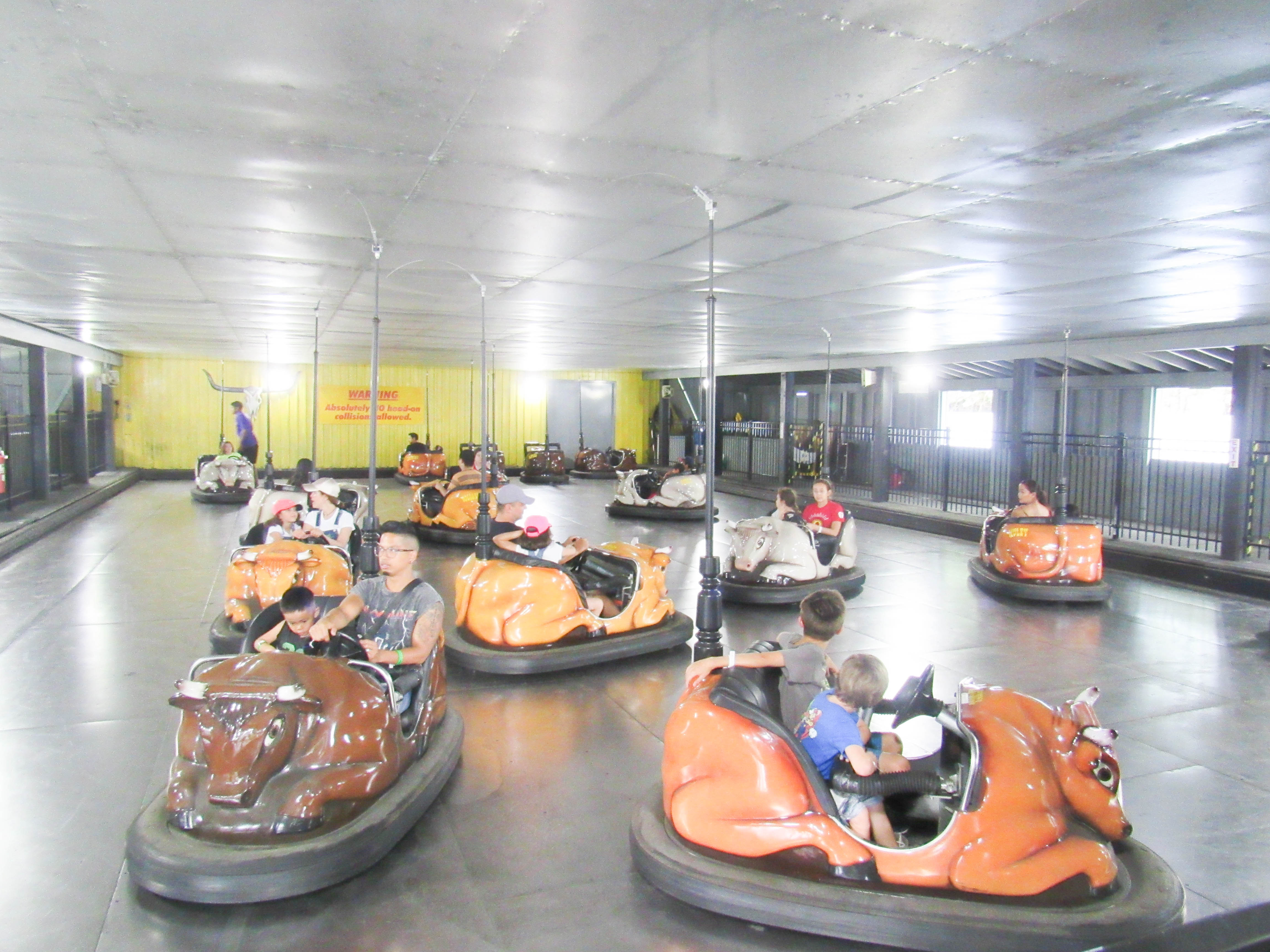 Kiddie Boat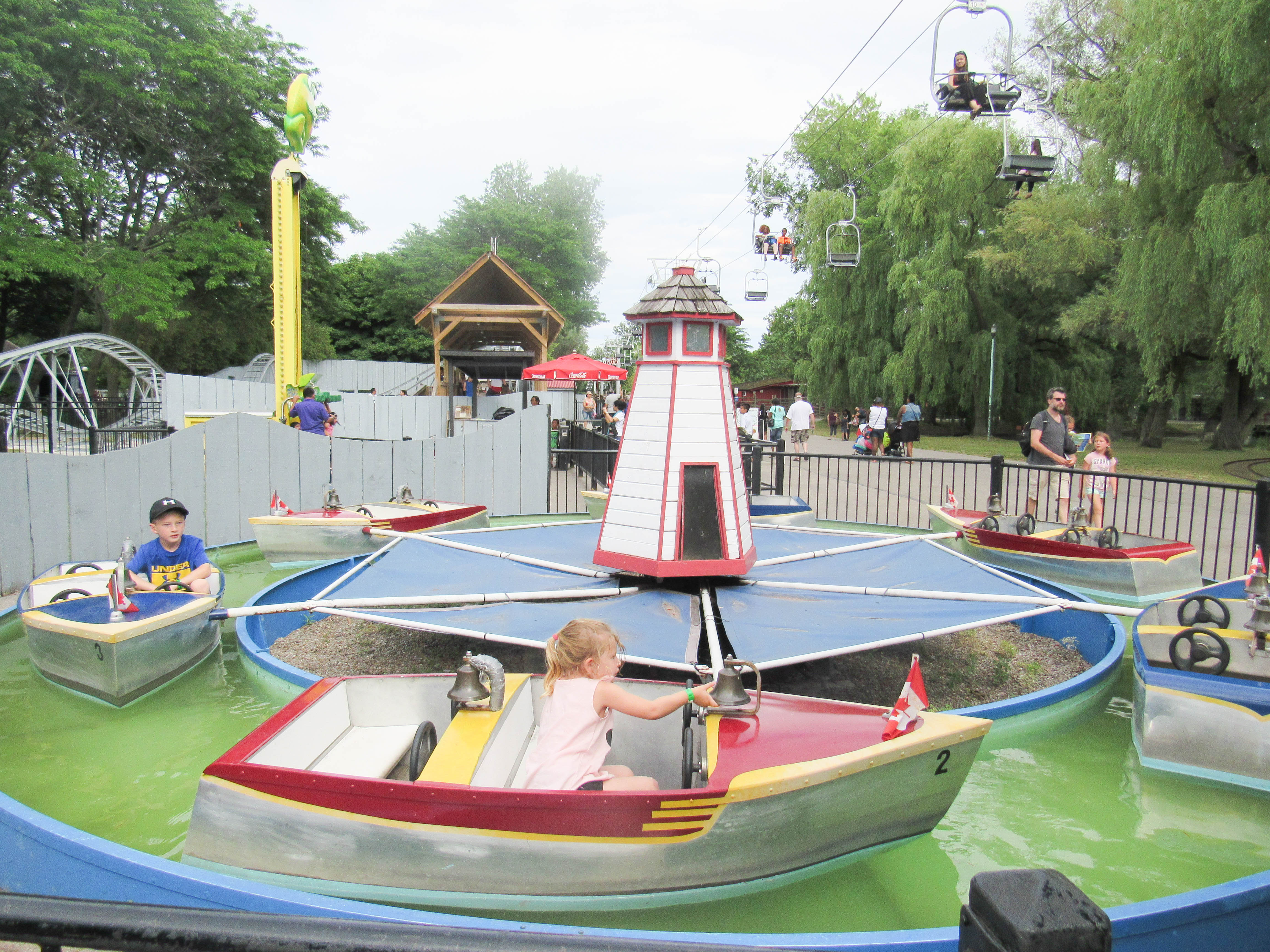 Touring Cars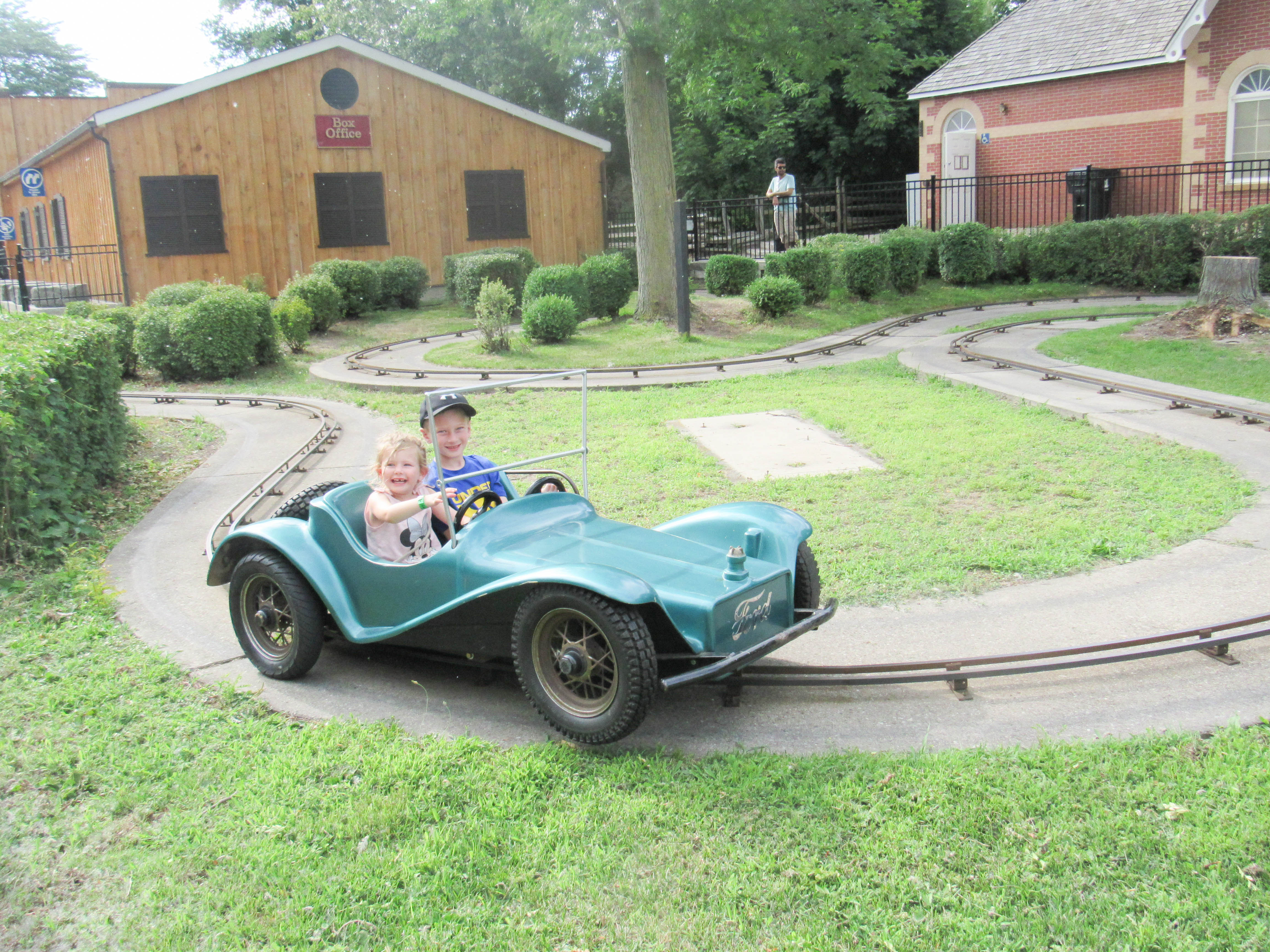 Leapin' Lily Pad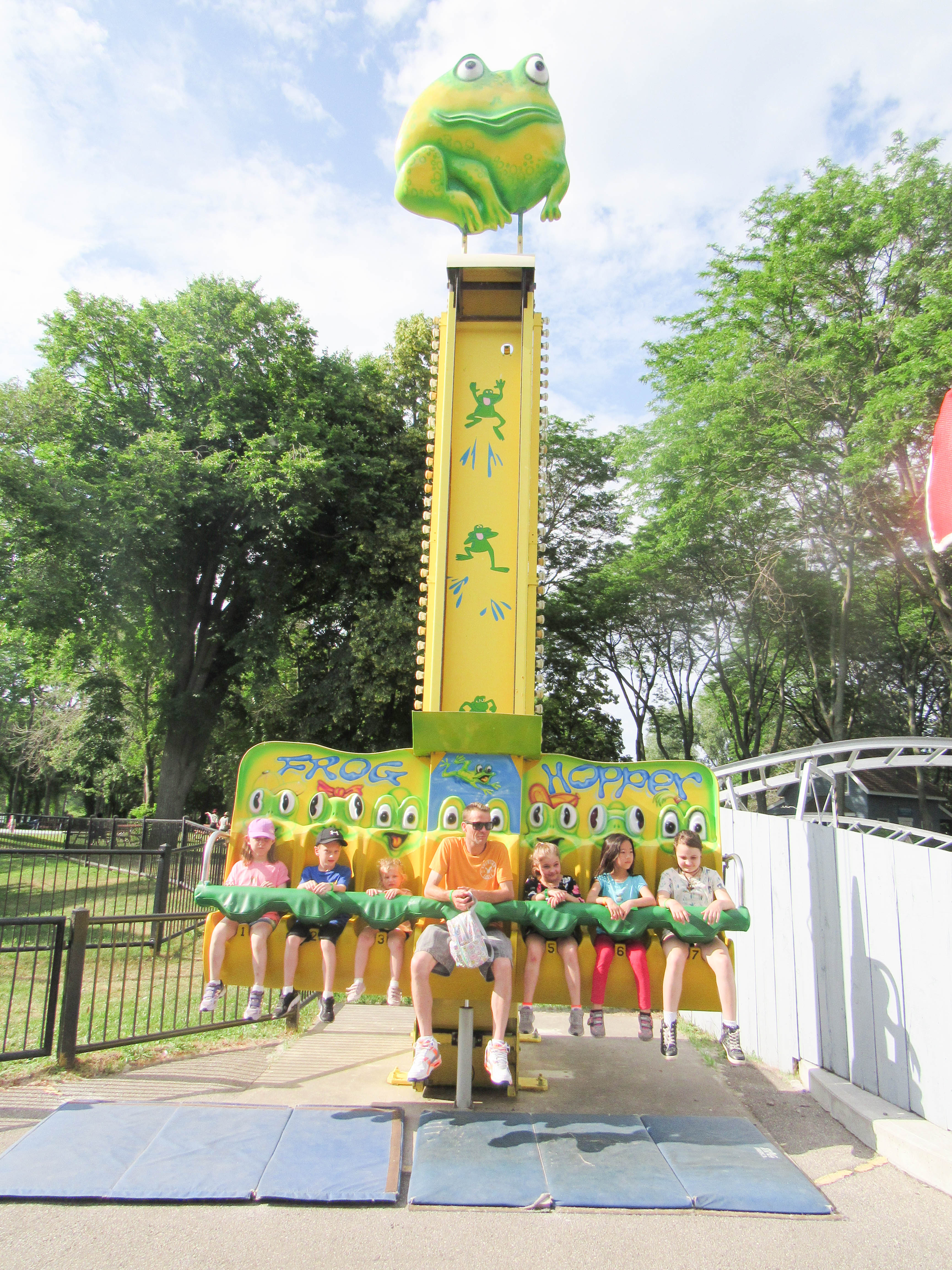 We spent a lot of time at this splash pad as well, so definitely bring bathing suits for the kids. It was a pretty hot day, so it was a great way for the kids to cool down.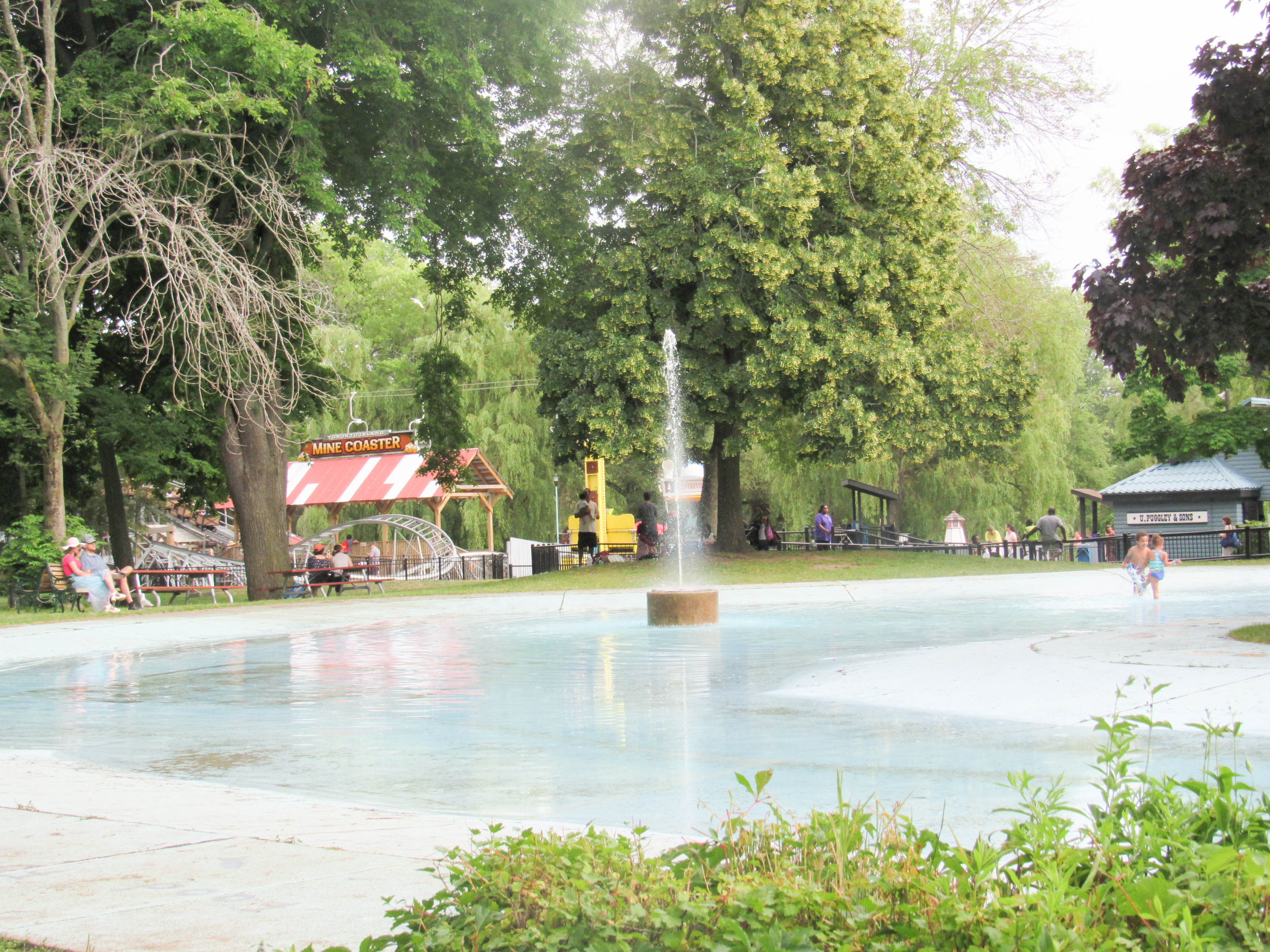 I also recommend stopping by Far Enough Farm as well. They have over 40 different species of farmyard animals and exotic birds.
Pony Express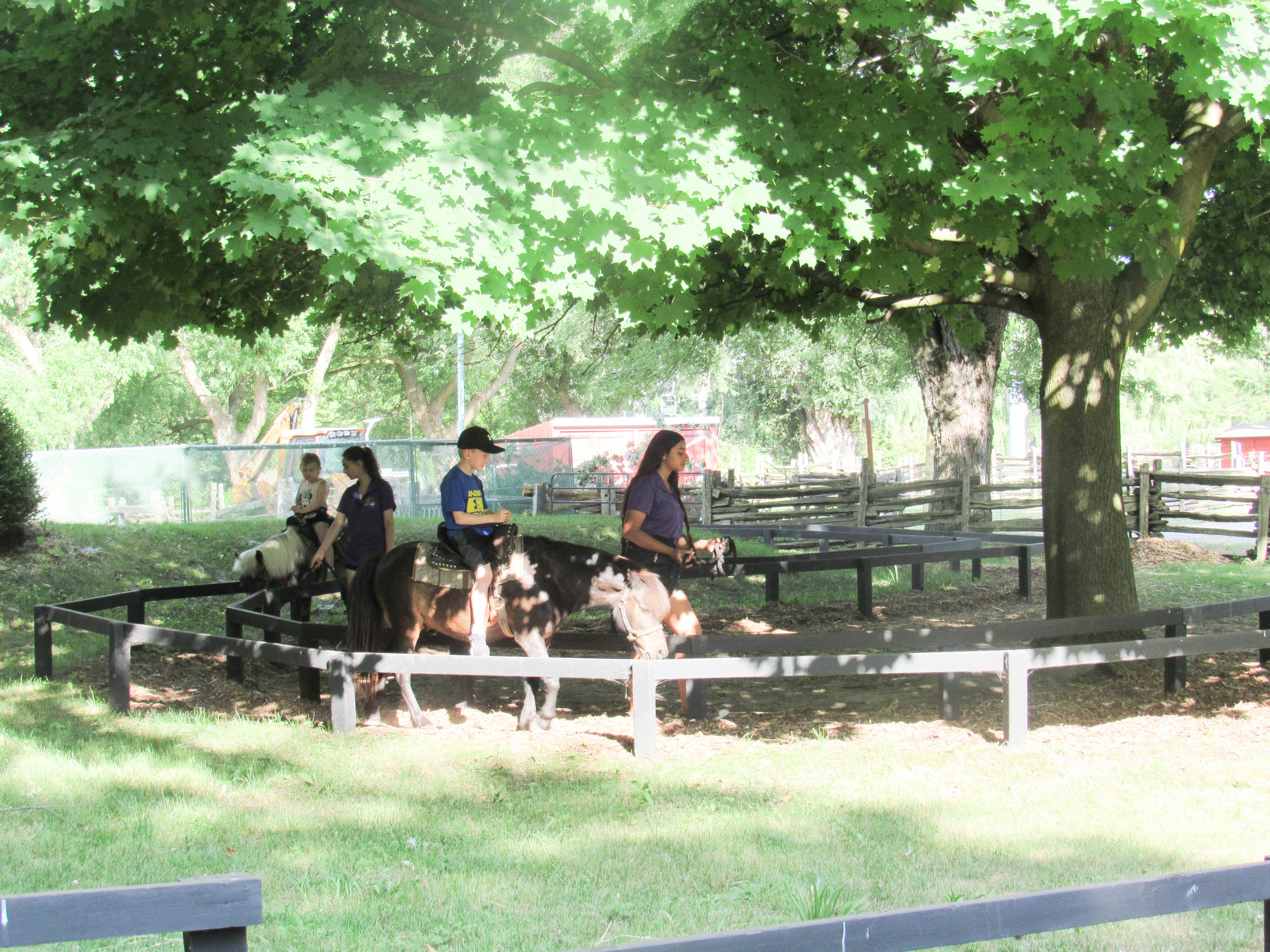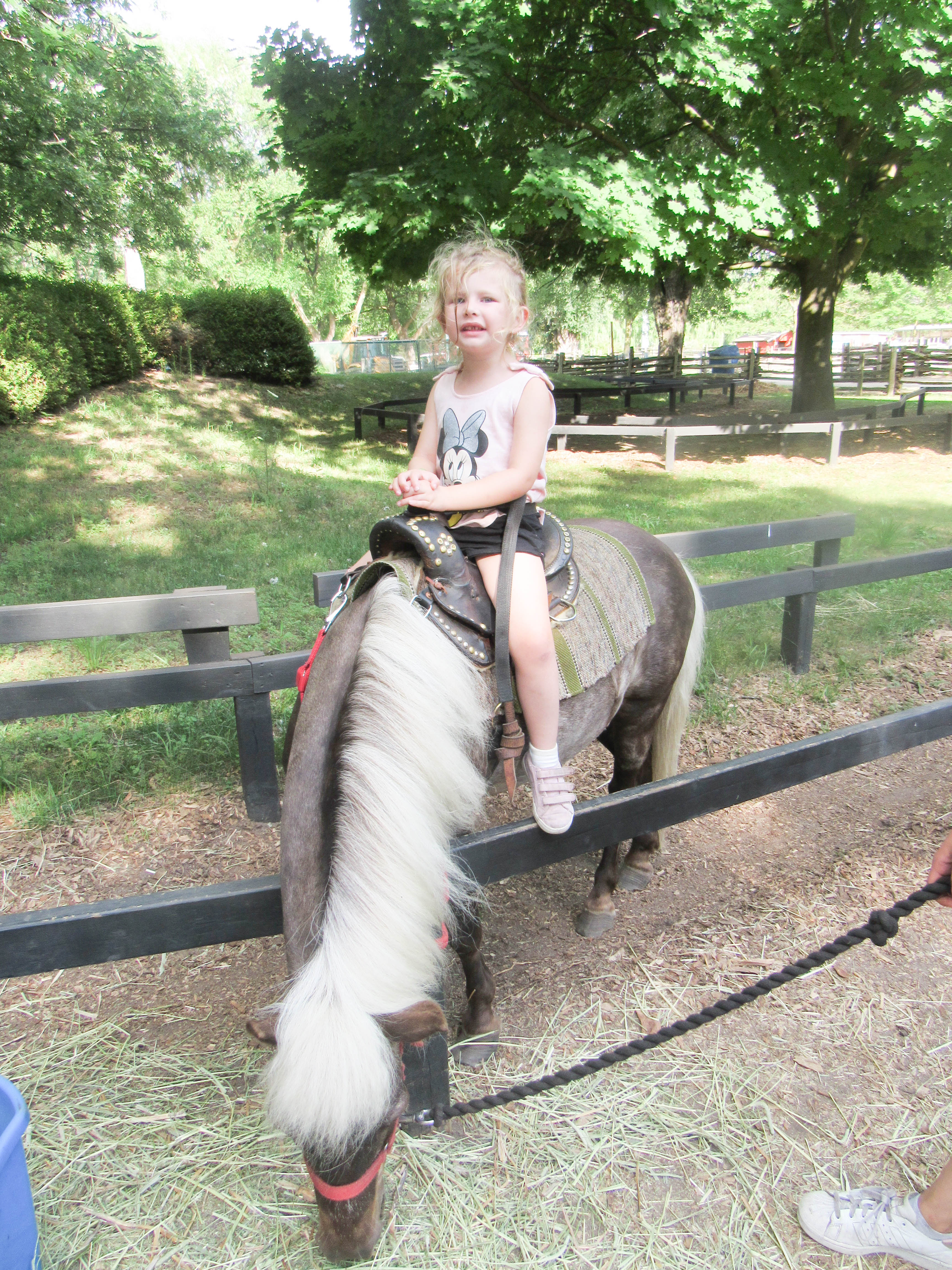 I think the kids (and us too!) favourite ride is the Centreville Train. It's awesome because it gives you a tour of the whole park including "Far Enough Farm". You also go over 2 bridges with water underneath, and through a dark tunnel. I think we went on it 4 times during our visit, the kids just loved it!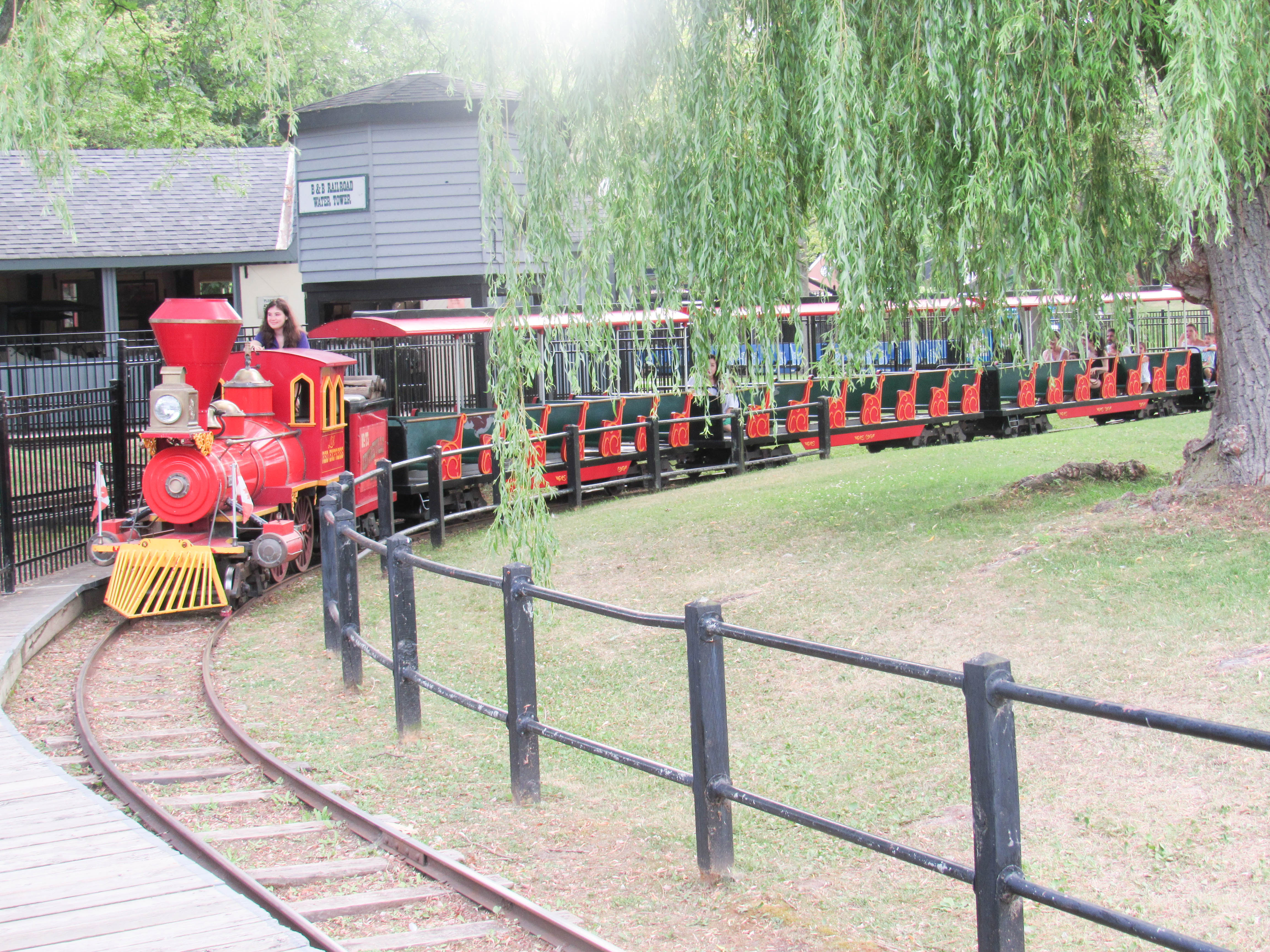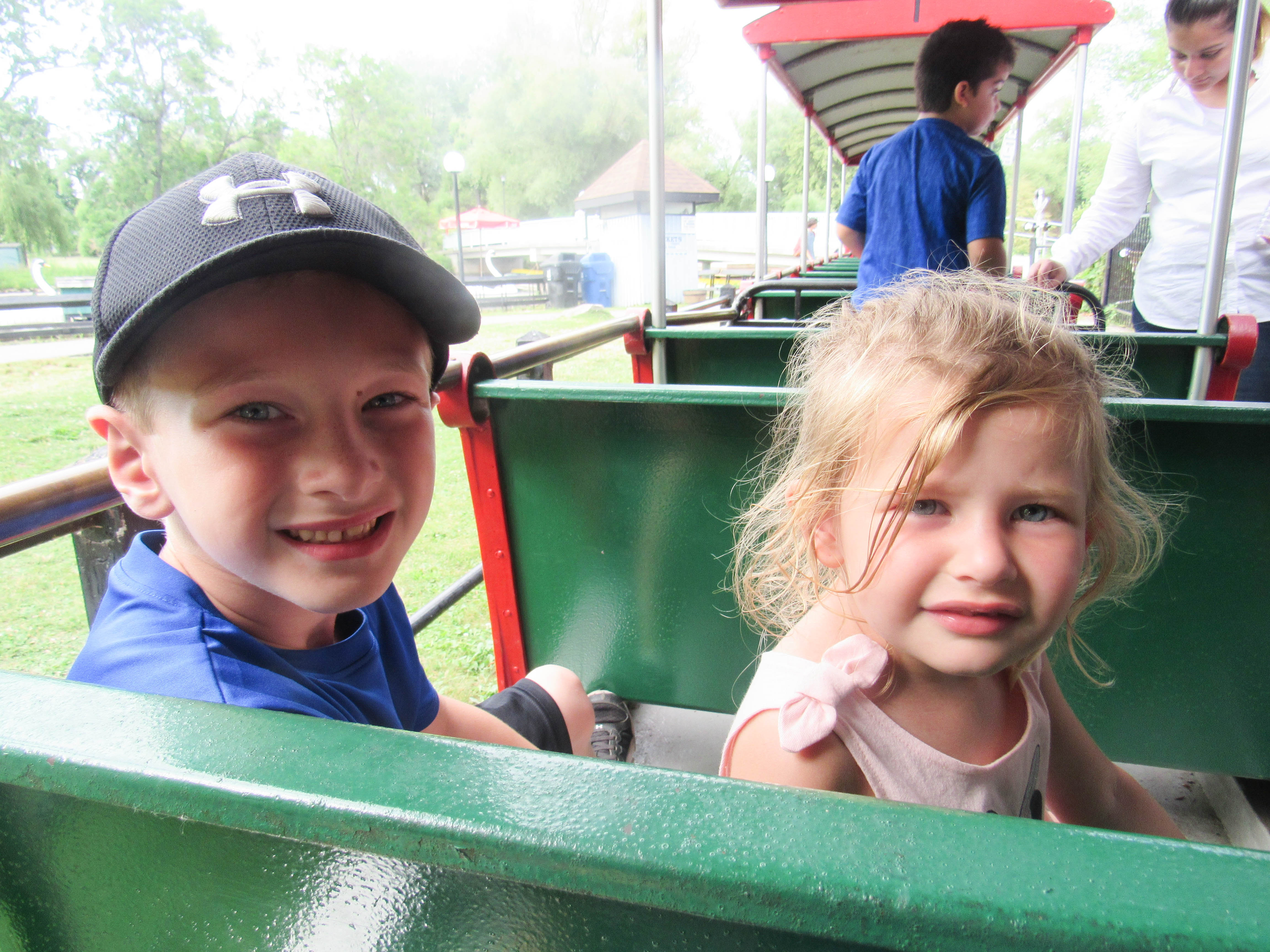 If you want to take a break from the rides, they also have a bunch of games you can play too! Both the kids won some games, and were so excited to each take home a stuffed animal.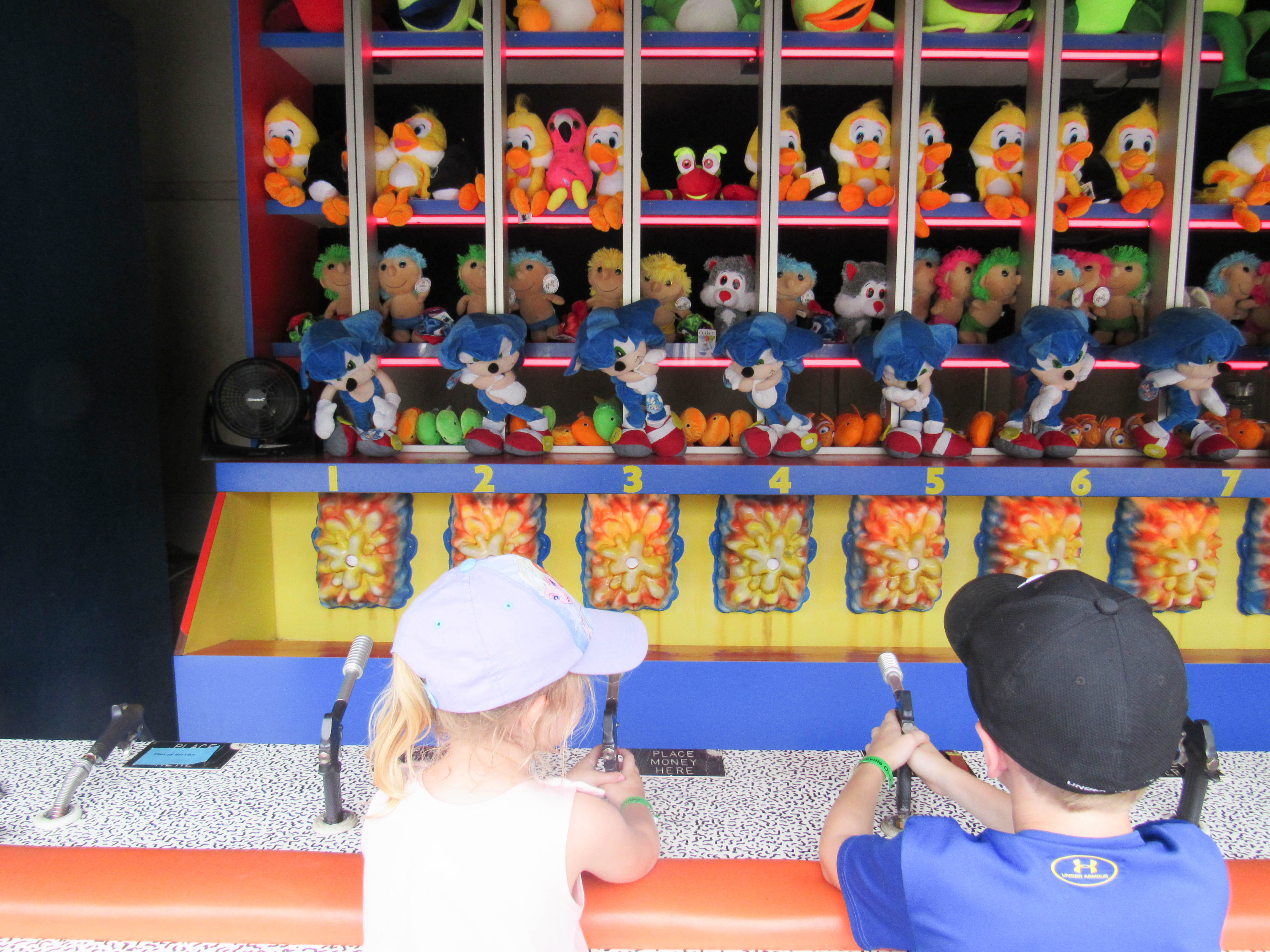 There are many different places to purchase food while at the park. From pizza, hot dogs, fries, ice cream and much more. They also have a gift shop if you want to purchase a souvenir.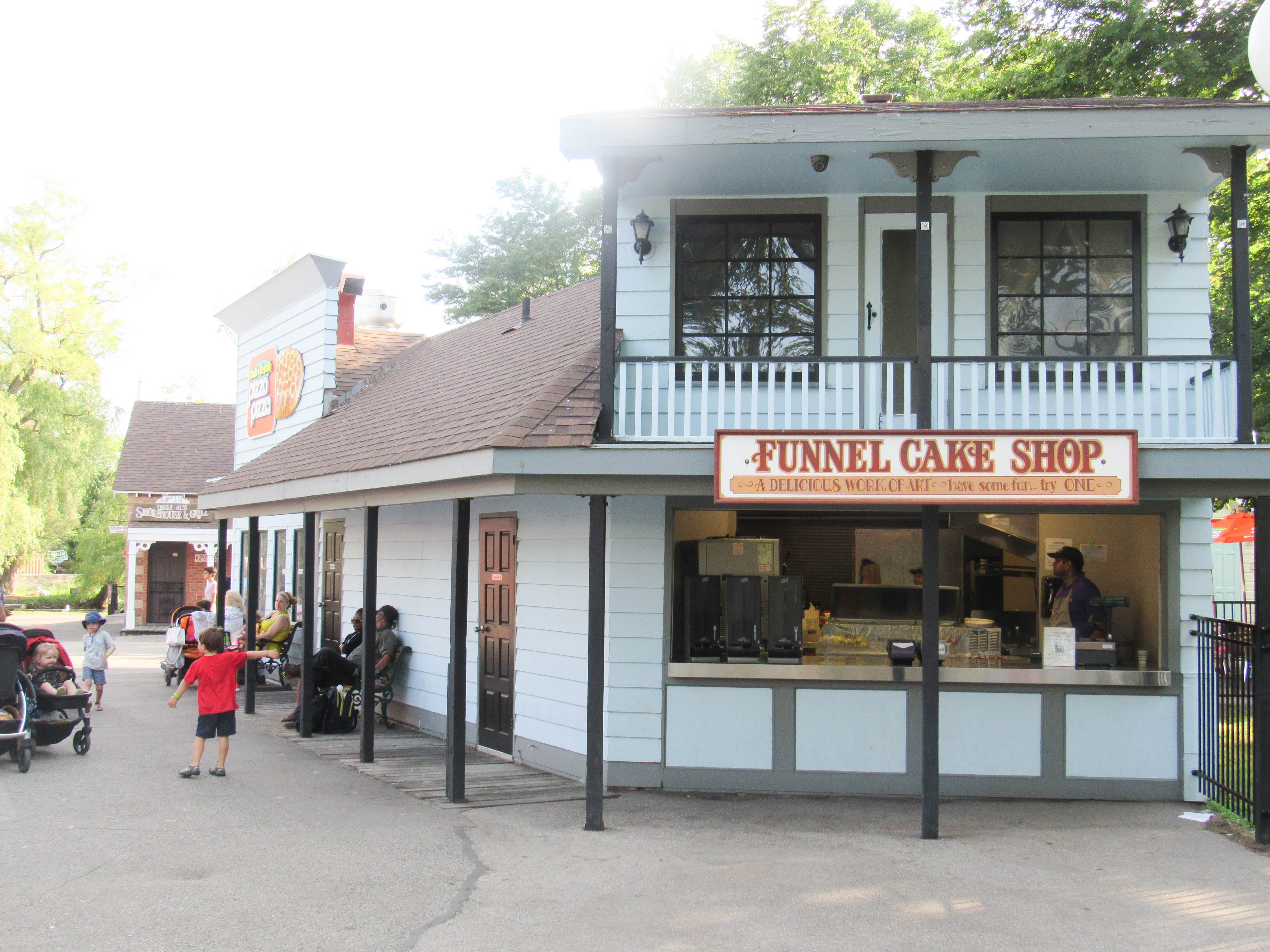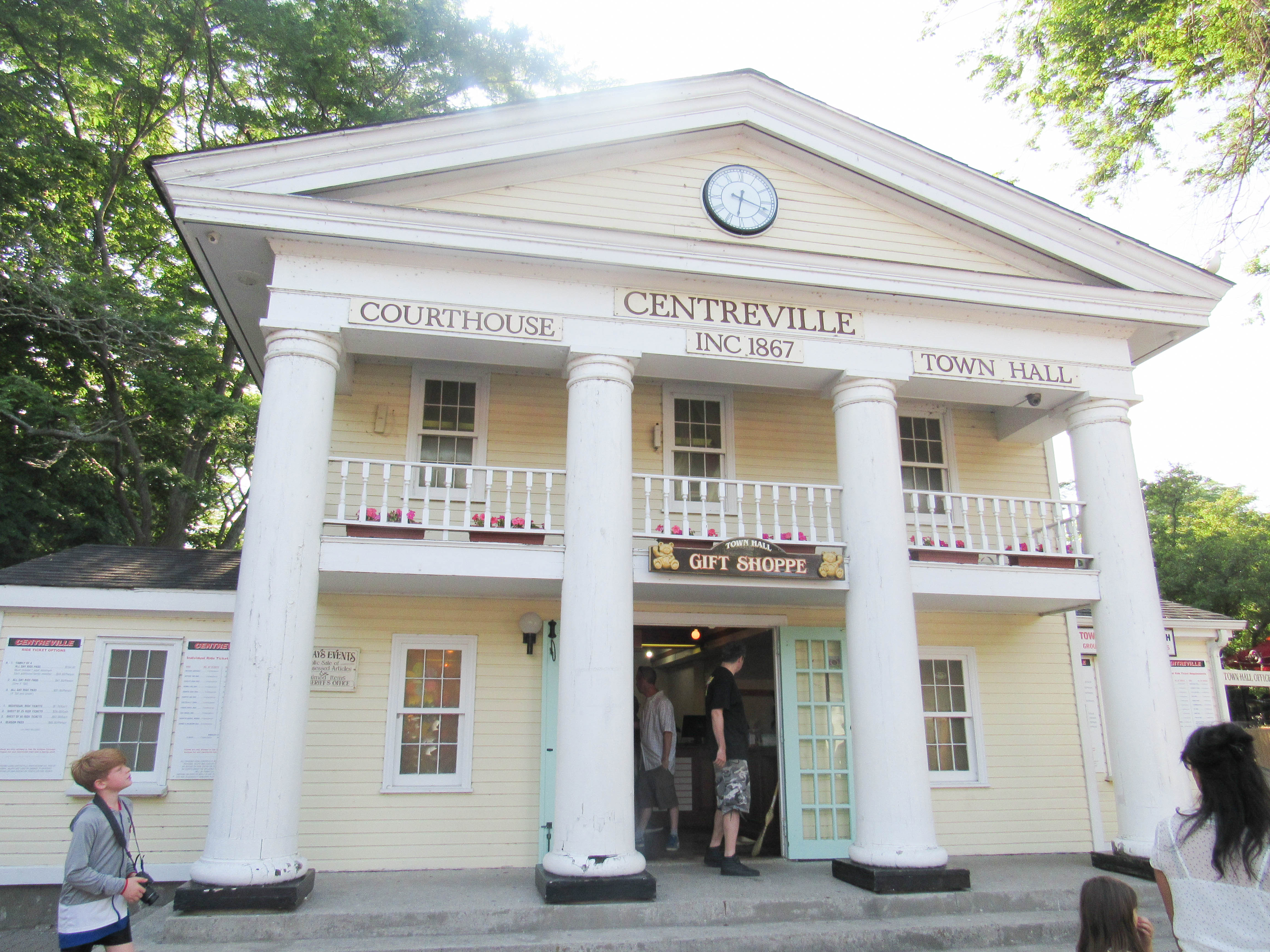 We ventured over to the pier this time around and we loved it! We regret not making time to go last year, because it was beautiful. Heading to the pier you pass some gorgeous fountains, gardens, and grassy areas for a picnic, or just to sit and relax on a bench. We walked along the beach together and the kids loved playing in the sand. They just didn't want to leave!
If you are thinking about visiting Toronto, or have plans to come here soon, going to Centre Island is a must see! You also get the best view of the City too!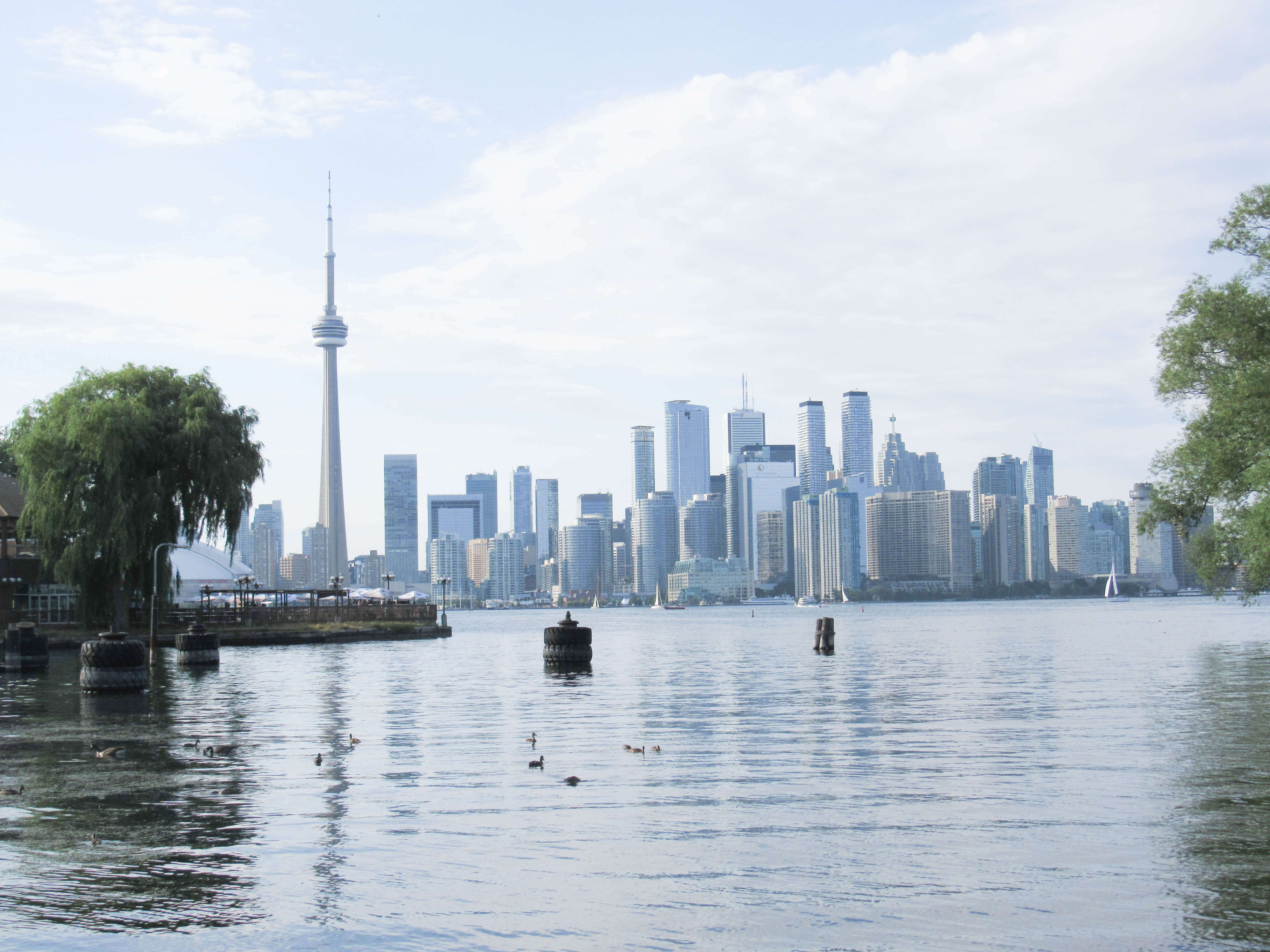 To purchase tickets for Centreville, find out the hours, or read more information on what Centre Island has to offer, visit their website HERE
Disclaimer: Thanks so much to Centreville for partnering with me on this post.