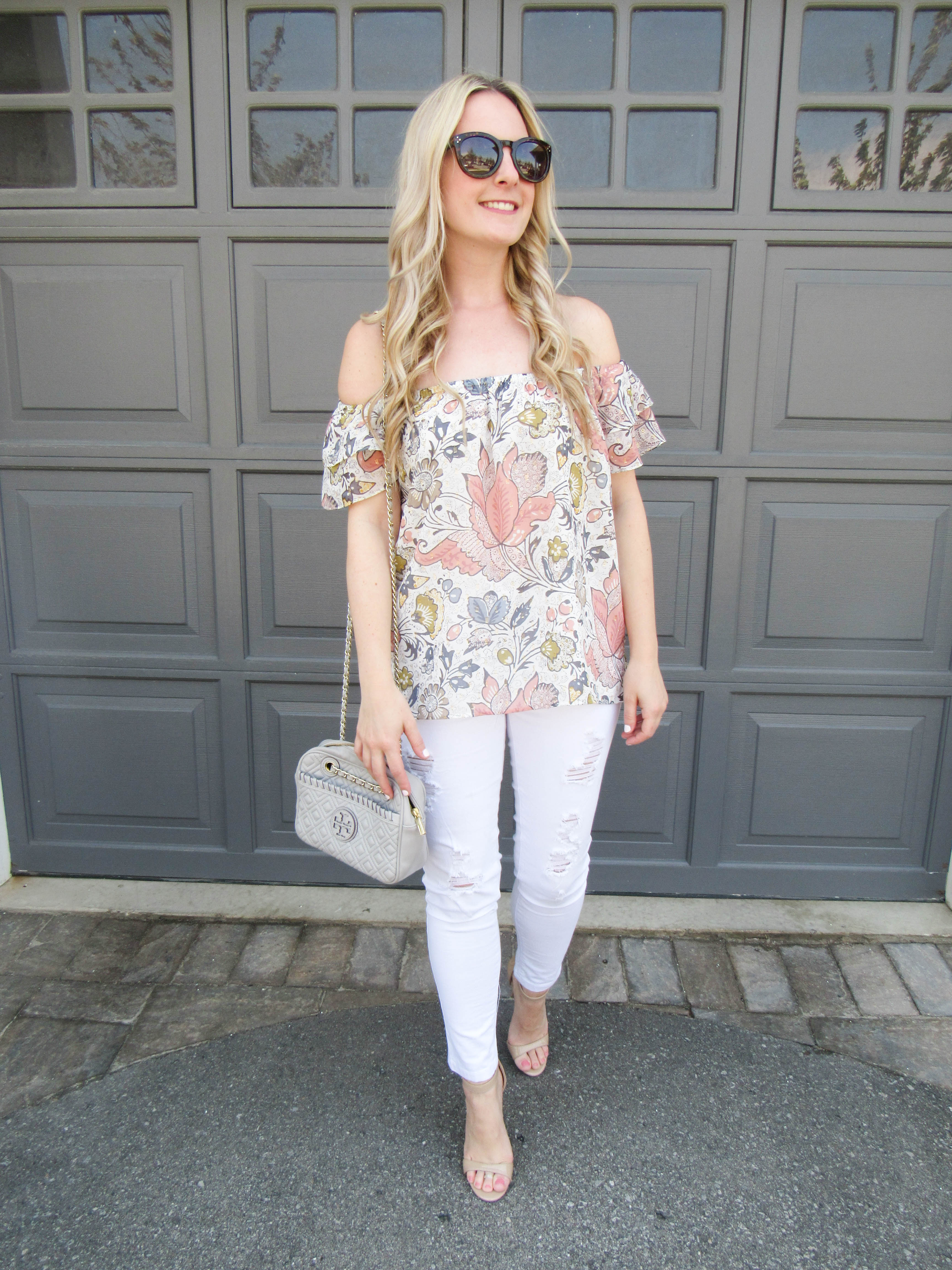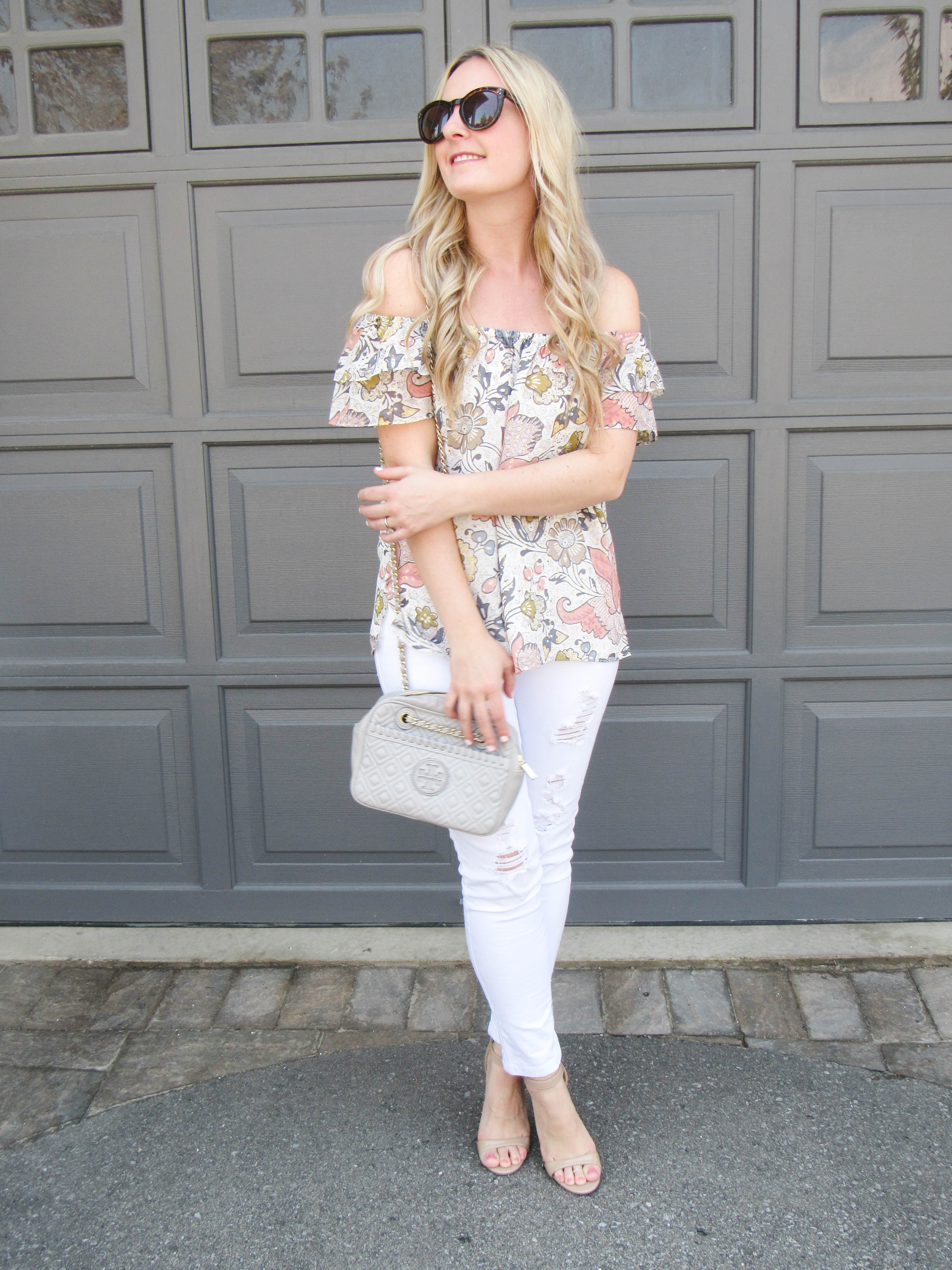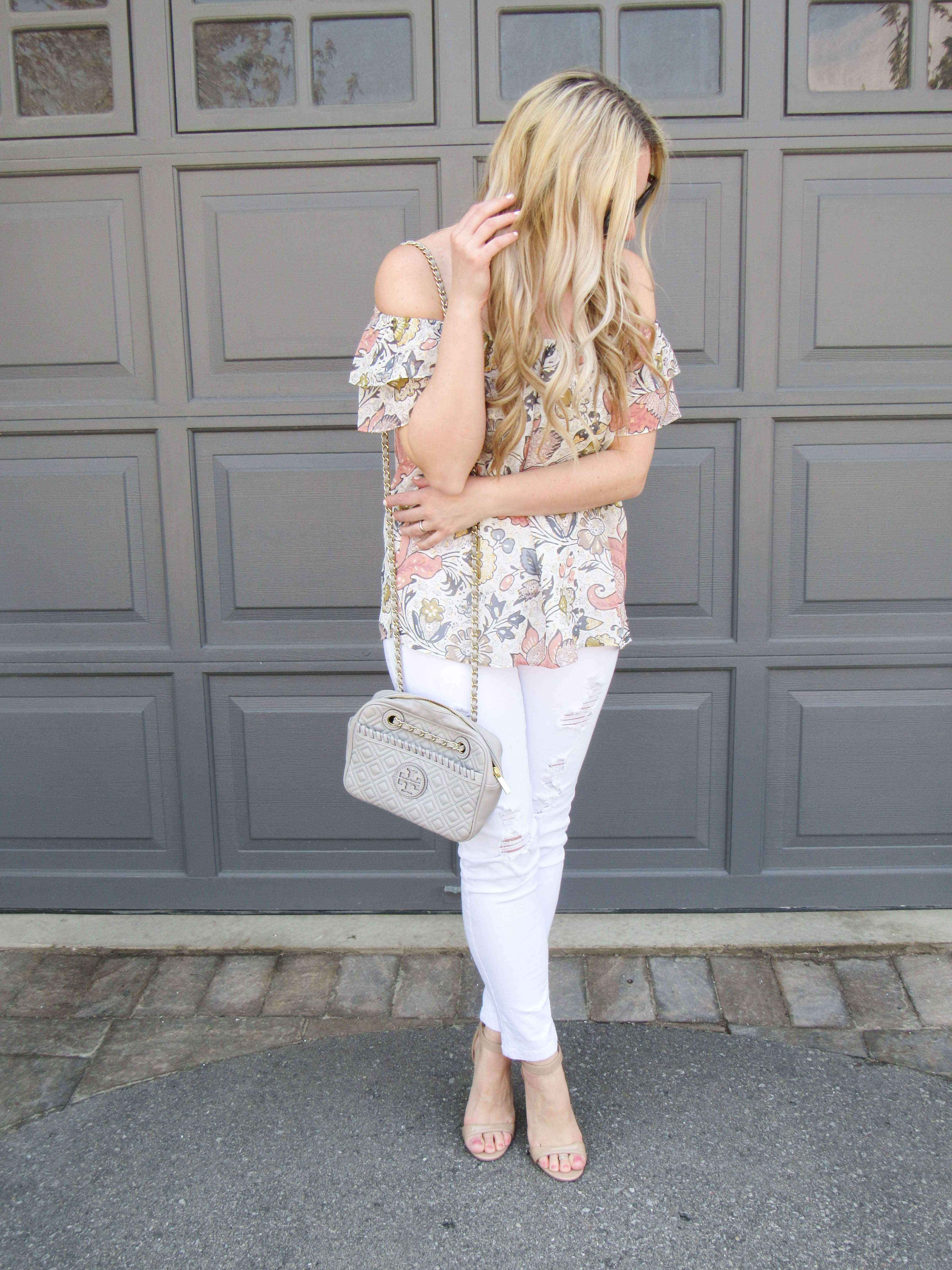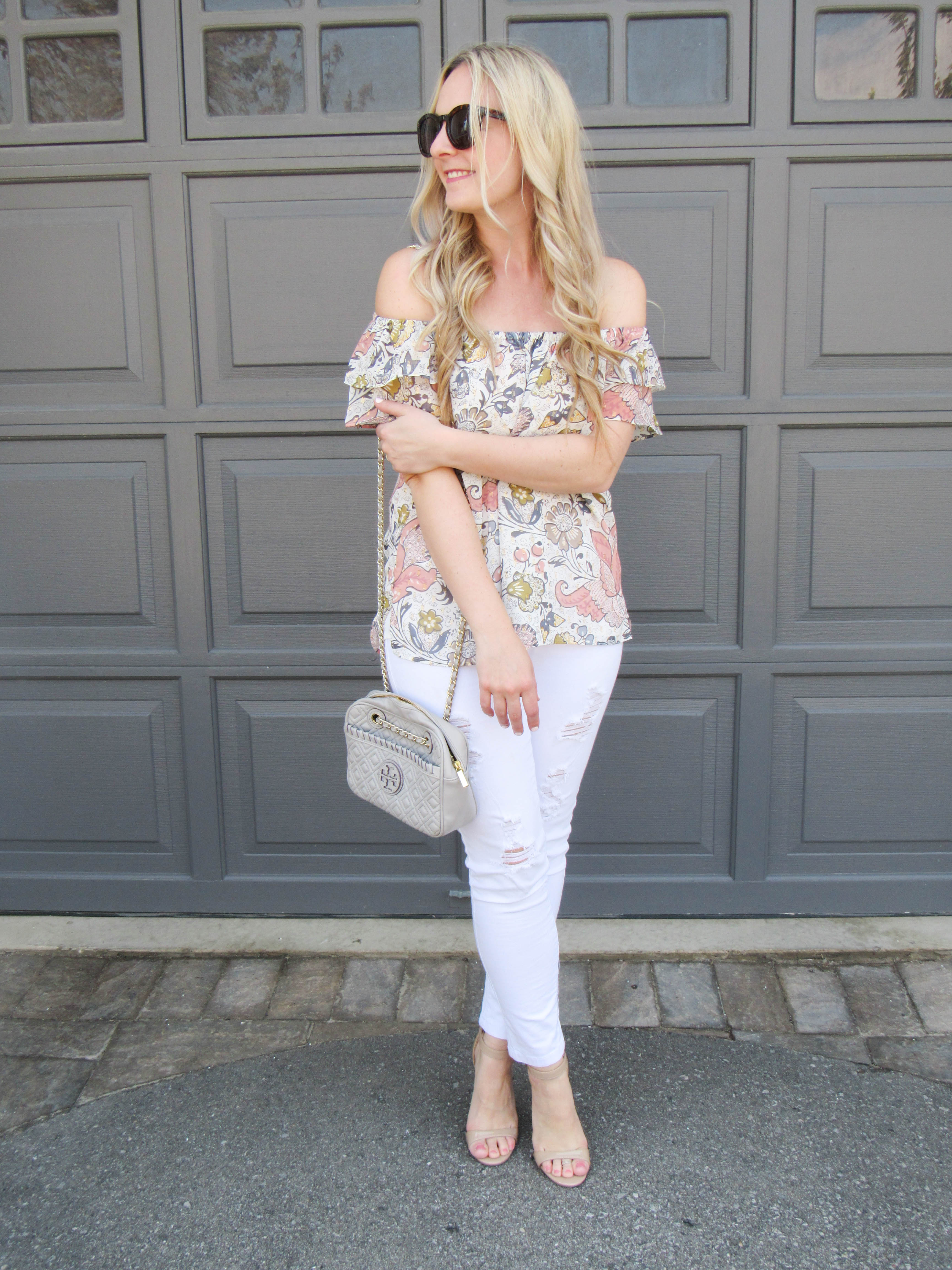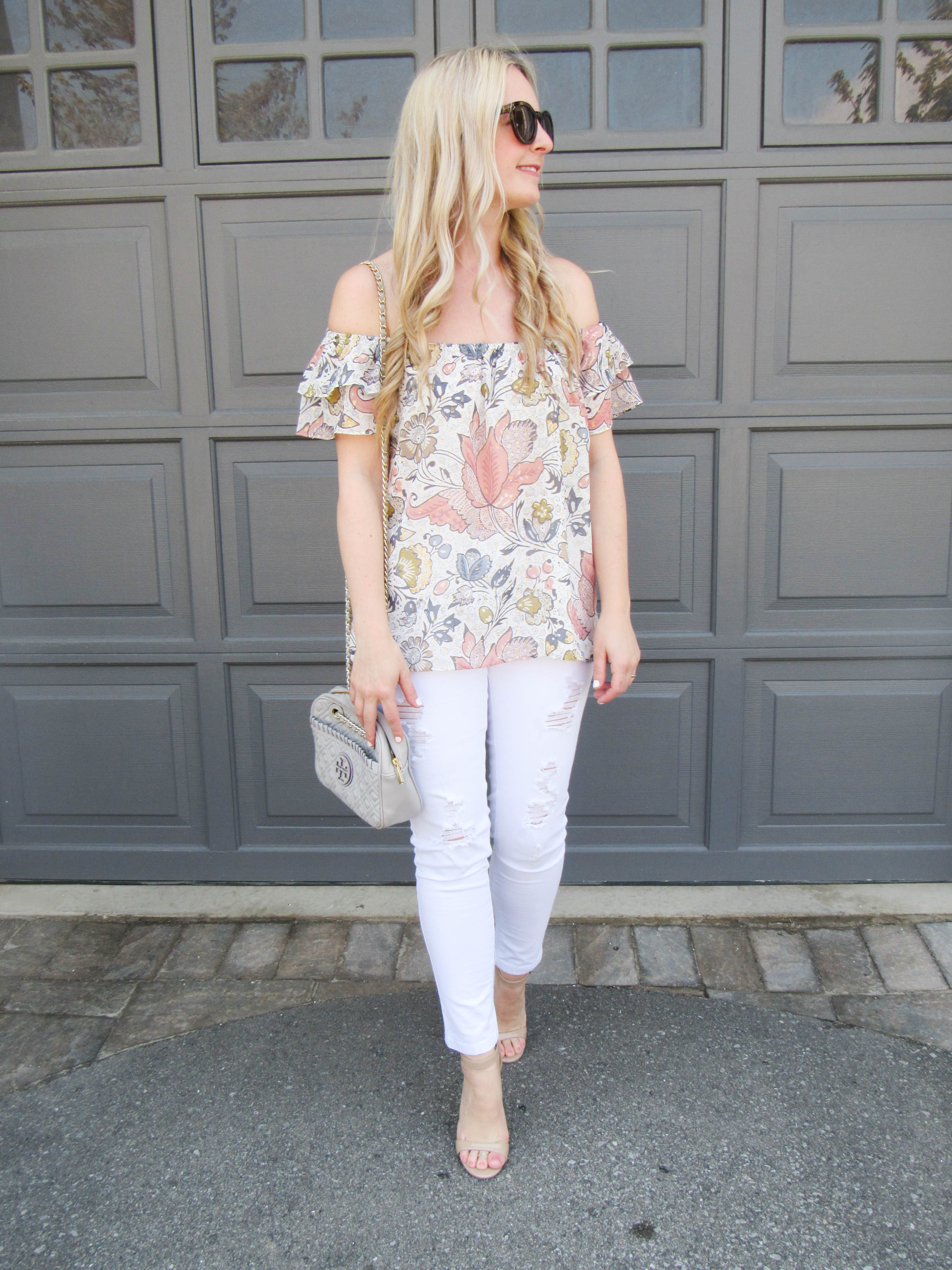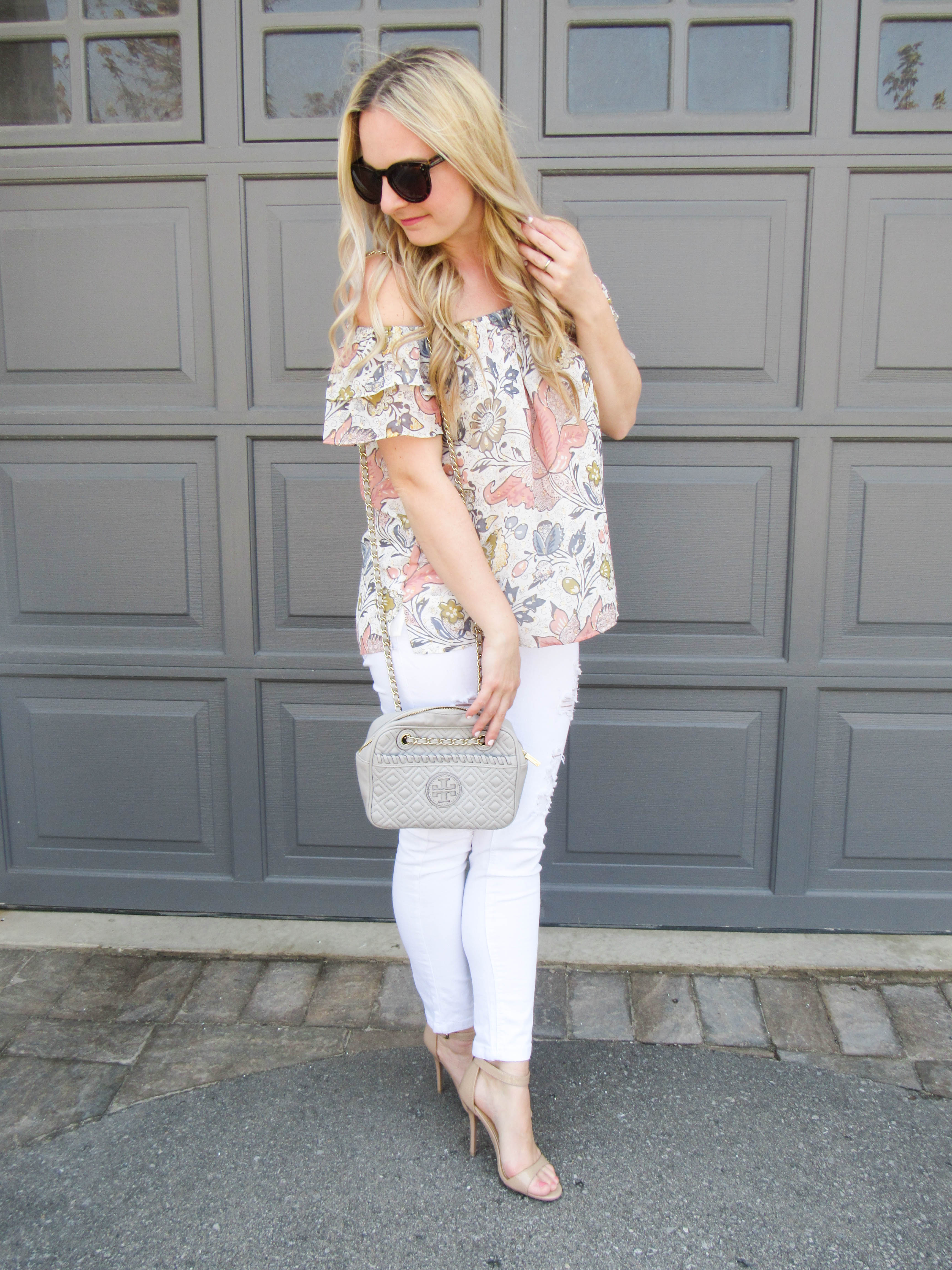 Top- Loft -sold out (similar)     Jeans- Urban Planet        Shoes- Target         Purse- Tory Burch-old (similar)          Sunnies- Loft
This is one of my favourite tops. It's hard to see from these shots, but there are little bits of gold metallic that run through it. When I walk and move around, the light catches them, and it's so pretty. I get so many compliments on it. So many people have stopped me on the streets, asking where this top is from.
The pattern is beautiful as well. I love the grey, blush, and gold colours in the flowers. It's nice and loose fitting, and you can wear this top off-the-shoulder, or on the shoulders. I have worn it both ways, but I prefer off- the- shoulder. I paired it with a pair of white skinny jeans, my nude heels from Target, and my Tory Burch bag.
I pray for no rain this weekend. We have a family get together that we do every year in Midland on Saturday.  On Sunday, I am having brunch with some blogger babes. Hope you have a good one!