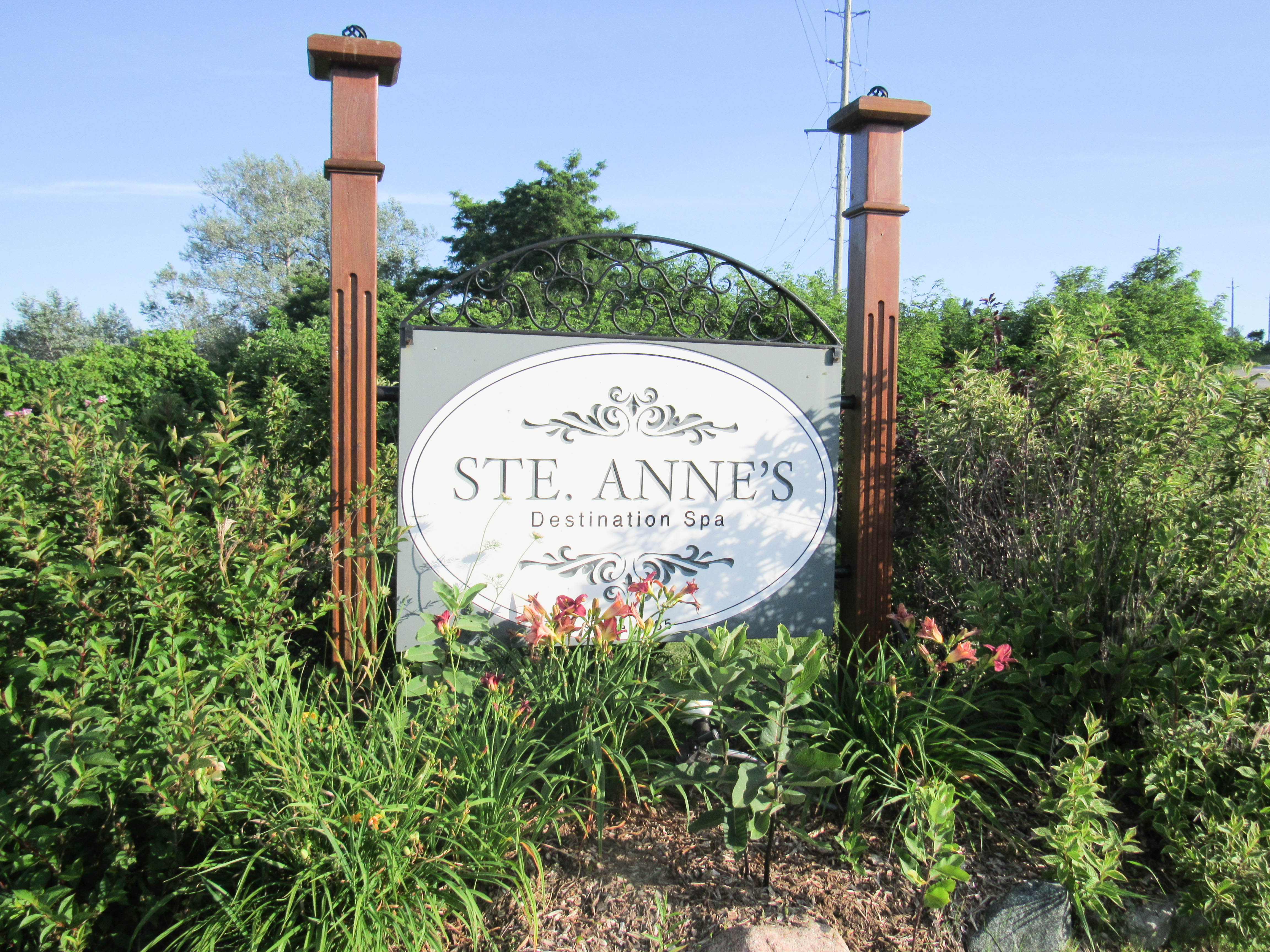 A couple of weeks ago, my friend and I headed to Ste. Anne's Spa for a Day Spa Getaway! We were so excited for a day of pampering and relaxation, or relaxing kid-free! It's always nice to have some girl time once in a while, and what better way to do that than at a spa!
Ste. Anne's Spa is a little gem located just 1.5 hours outside of Toronto. Once we arrived, we were just in awe with how gorgeous the property was. It's situated on over 400 acres, with views of Lake Ontario, and rolling hills. It felt like we were miles away from everything, nestled in an old little town in the Country Side. It was so private, quiet, and scenic.
Our Day Spa Getaway included so much for the price. We got a 3-course lunch, afternoon tea, $120 spa & wellness allowance, use of all the facilities, and use of a signature Ste. Anne's robe for the day.  When booking our services, they were so accommodating to our needs. They arranged our services to be at the same times, so we weren't  waiting for each other throughout out the day. We also asked for specific times to have our lunch, and afternoon tea, and they made that happen for us as well. They even called a couple of days before to confirm everything, and asked if we had any questions!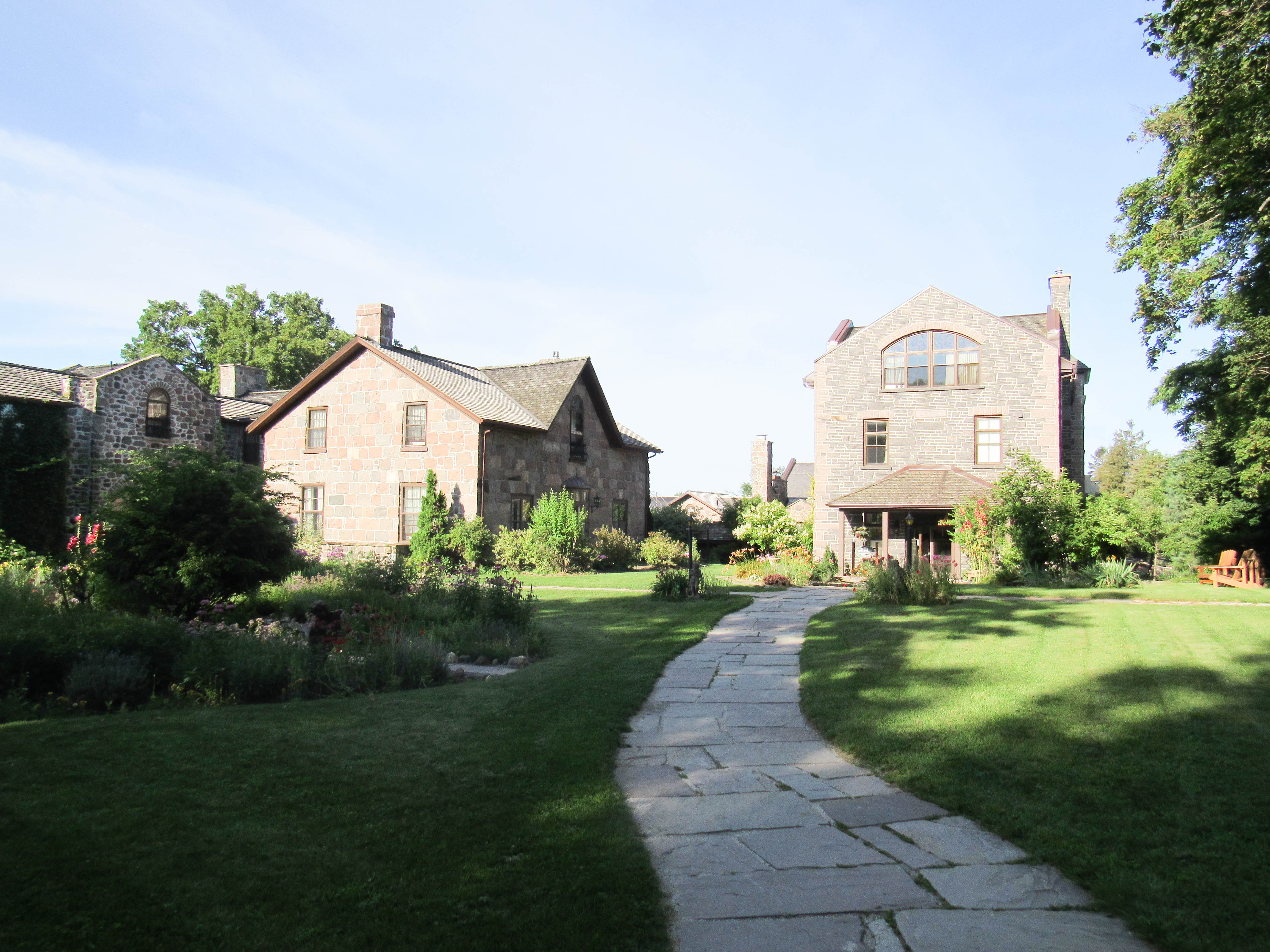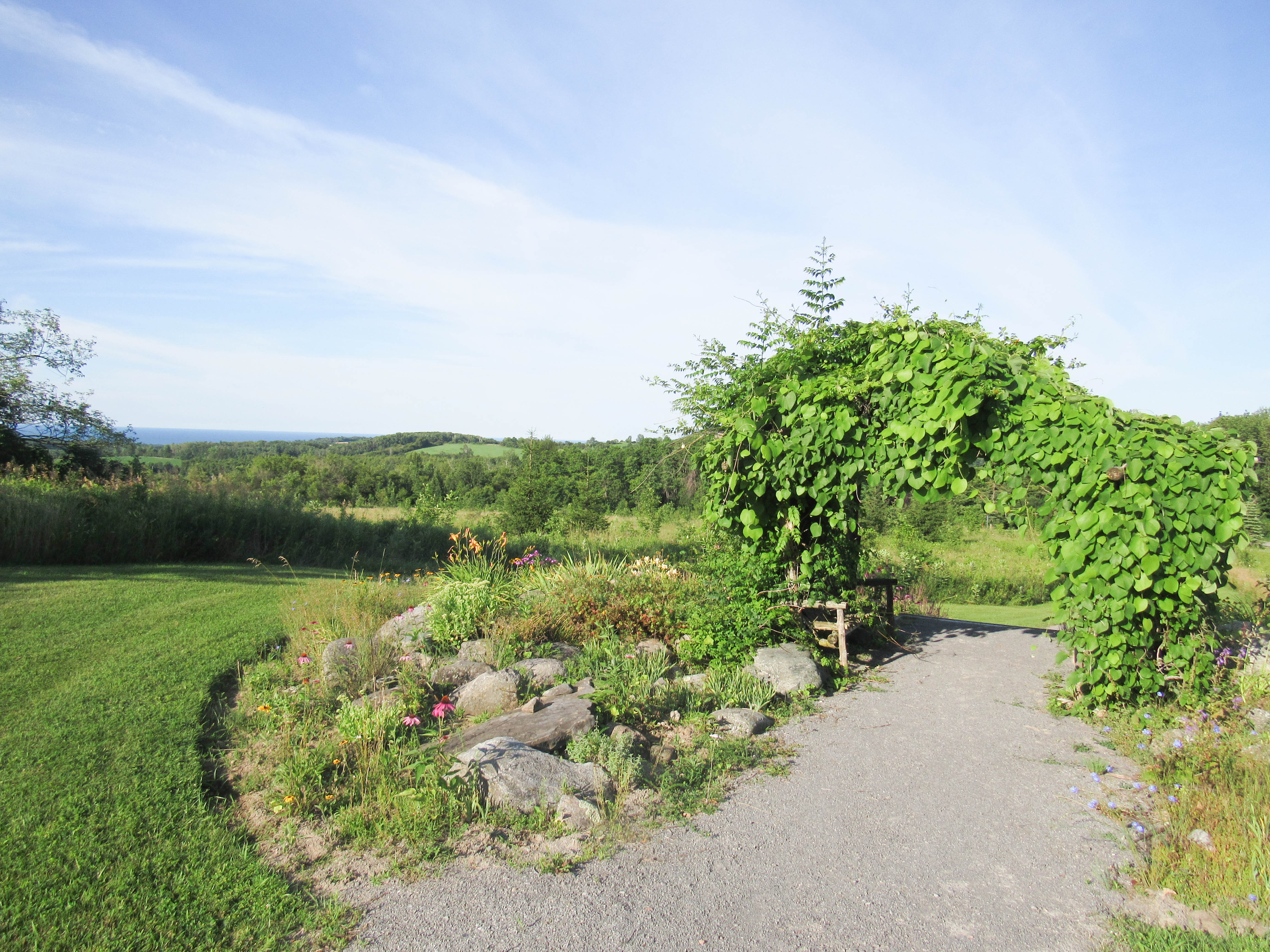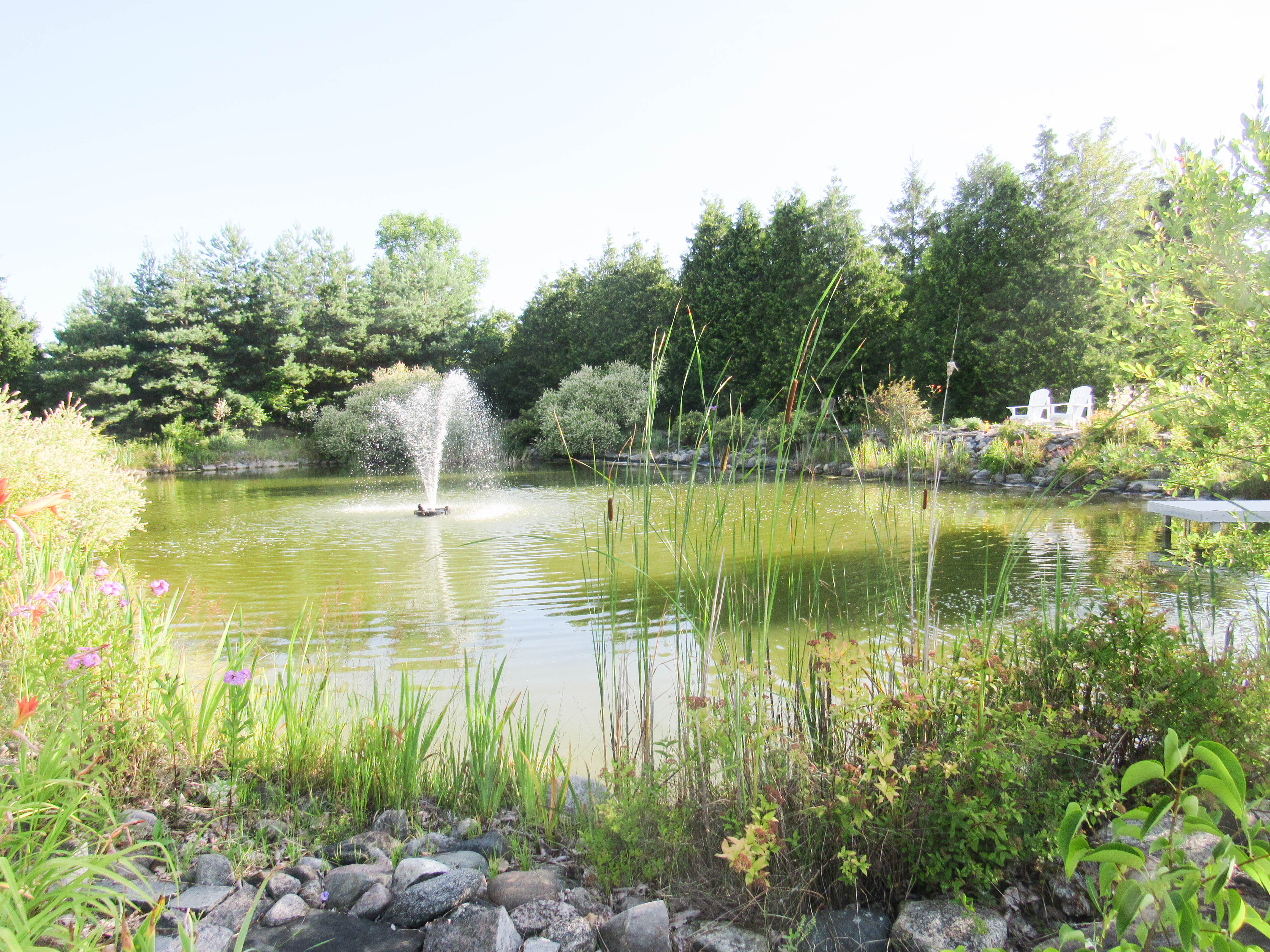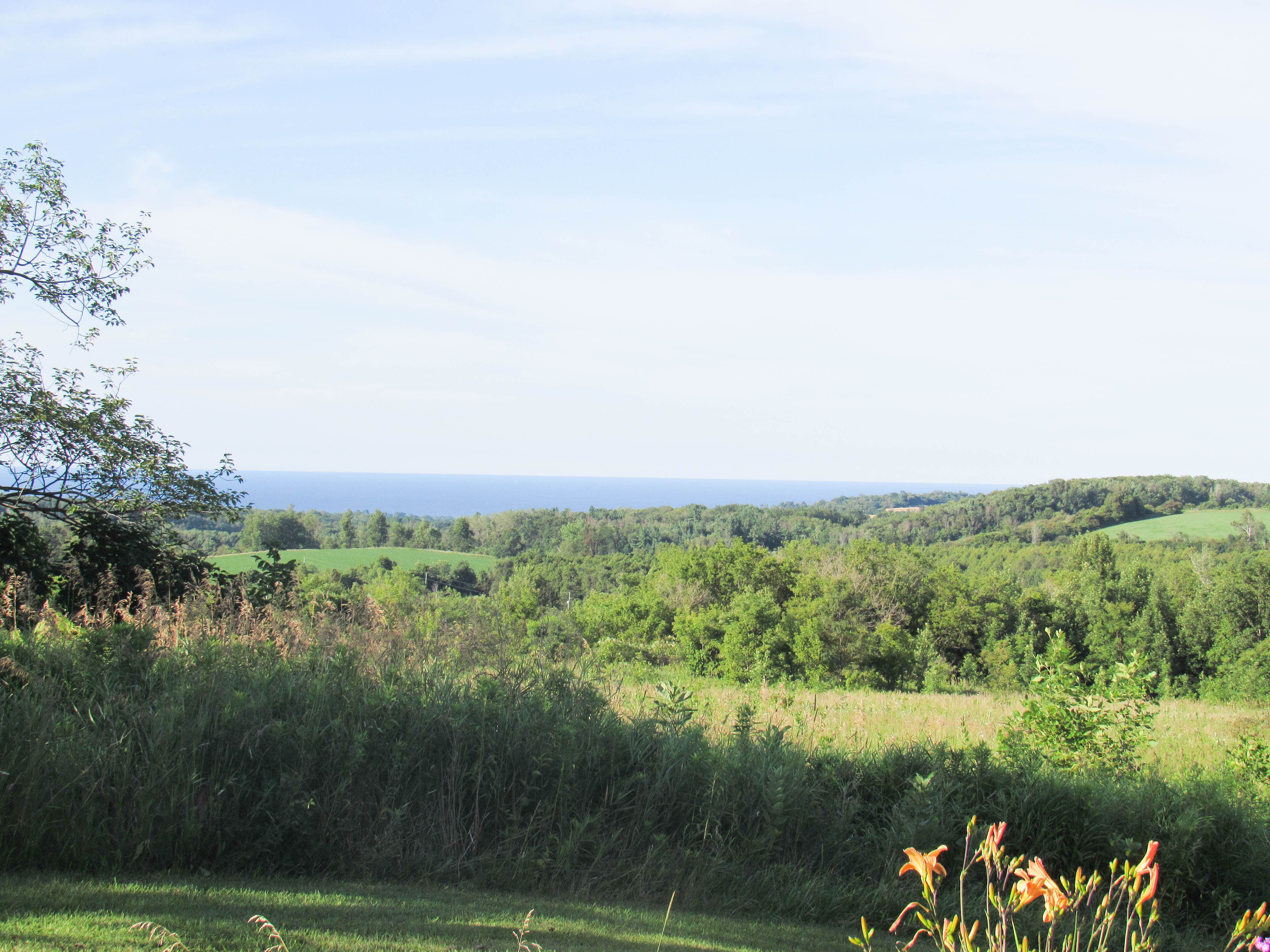 As soon as we arrived, we were greeted by the friendly staff, and given a cute bag that included our itinerary for the day, and a robe. Check- in is 8:30am, so make sure you arrive on time. You have a little bit of paperwork to fill out, and they also take you on a tour of the facility. They show you where to wait for your upcoming services, where all the facilities are located, where the dinning room is, where the change rooms are located, and how to use the lockers to store your personal belongings.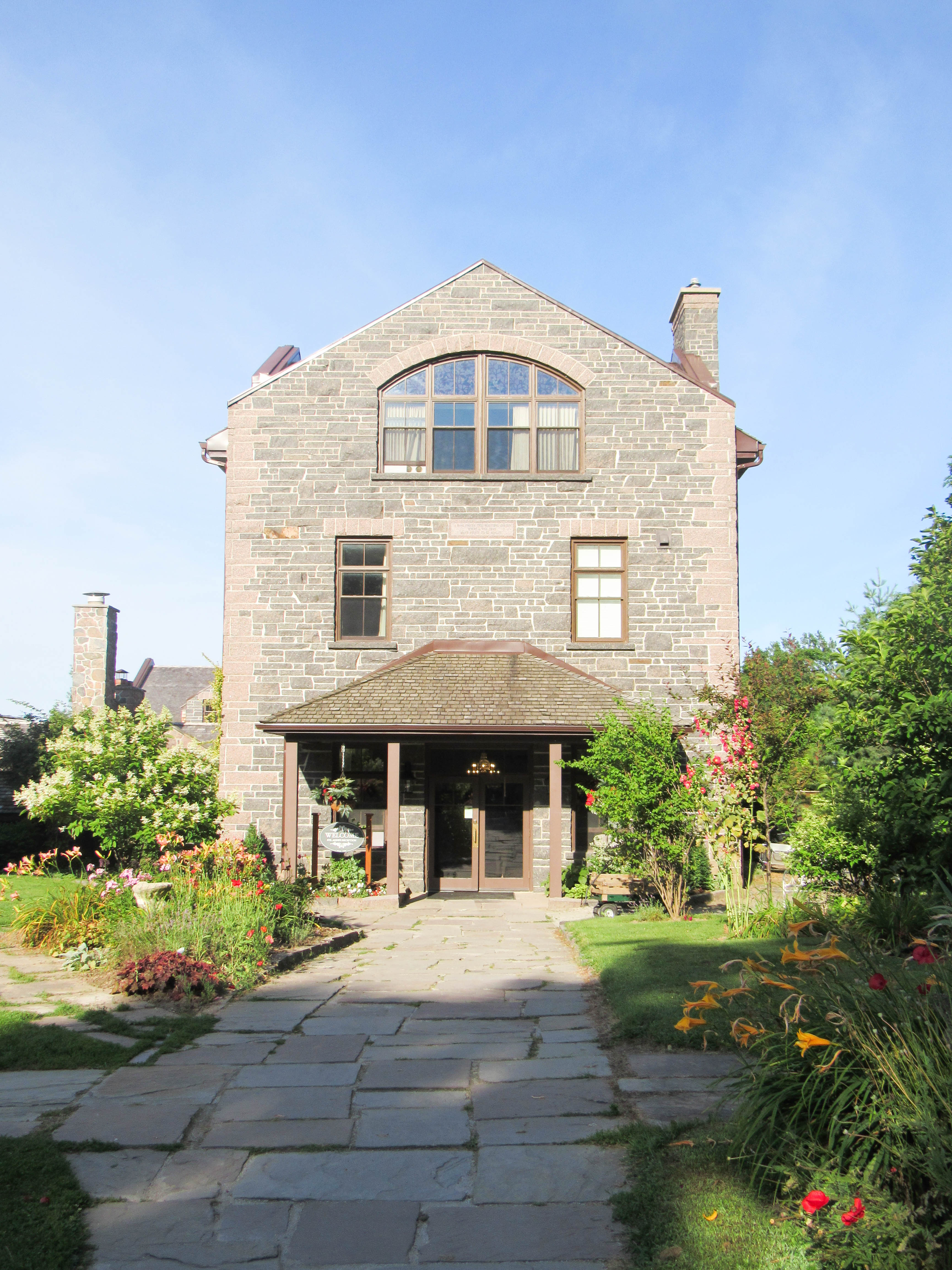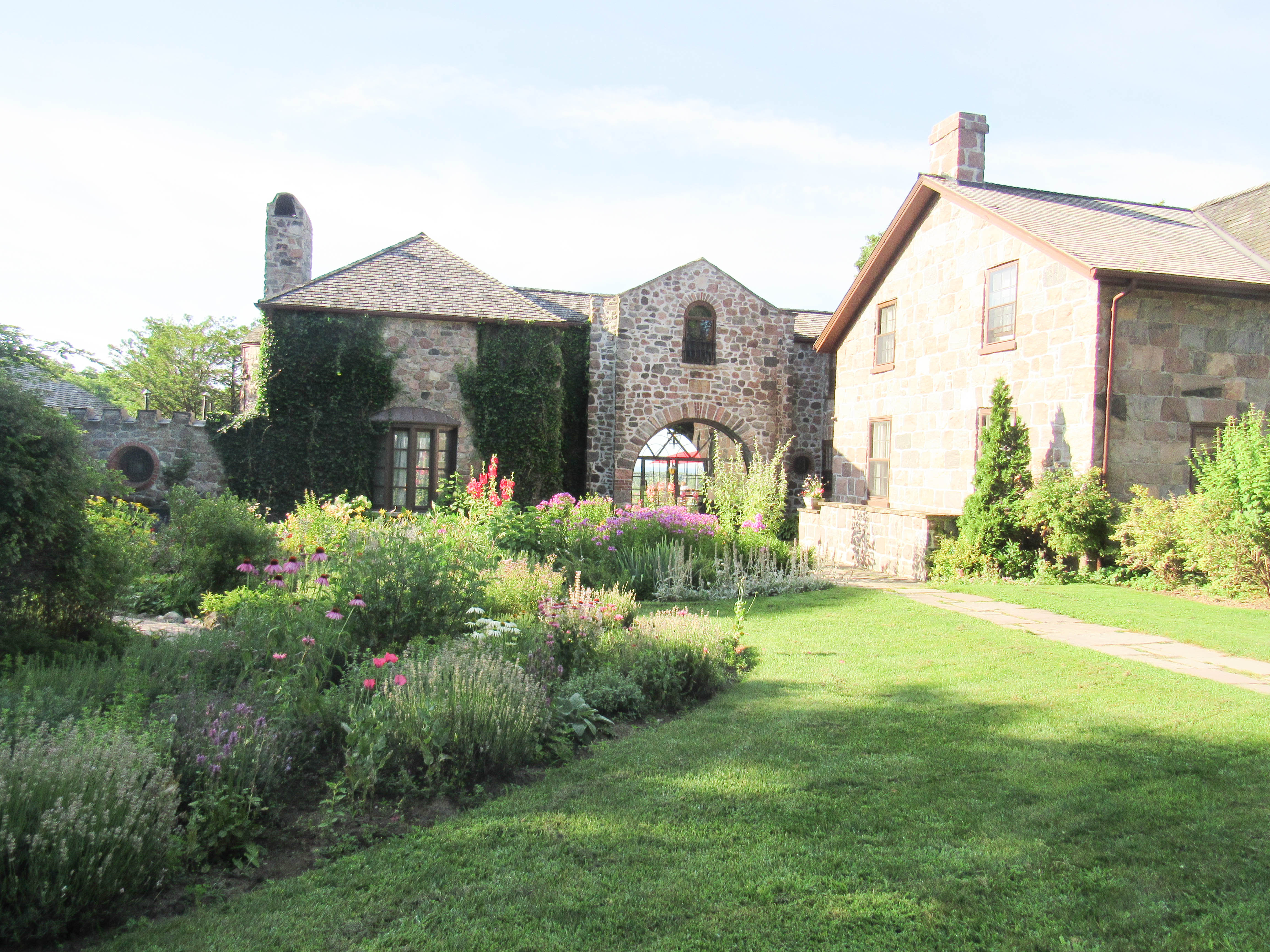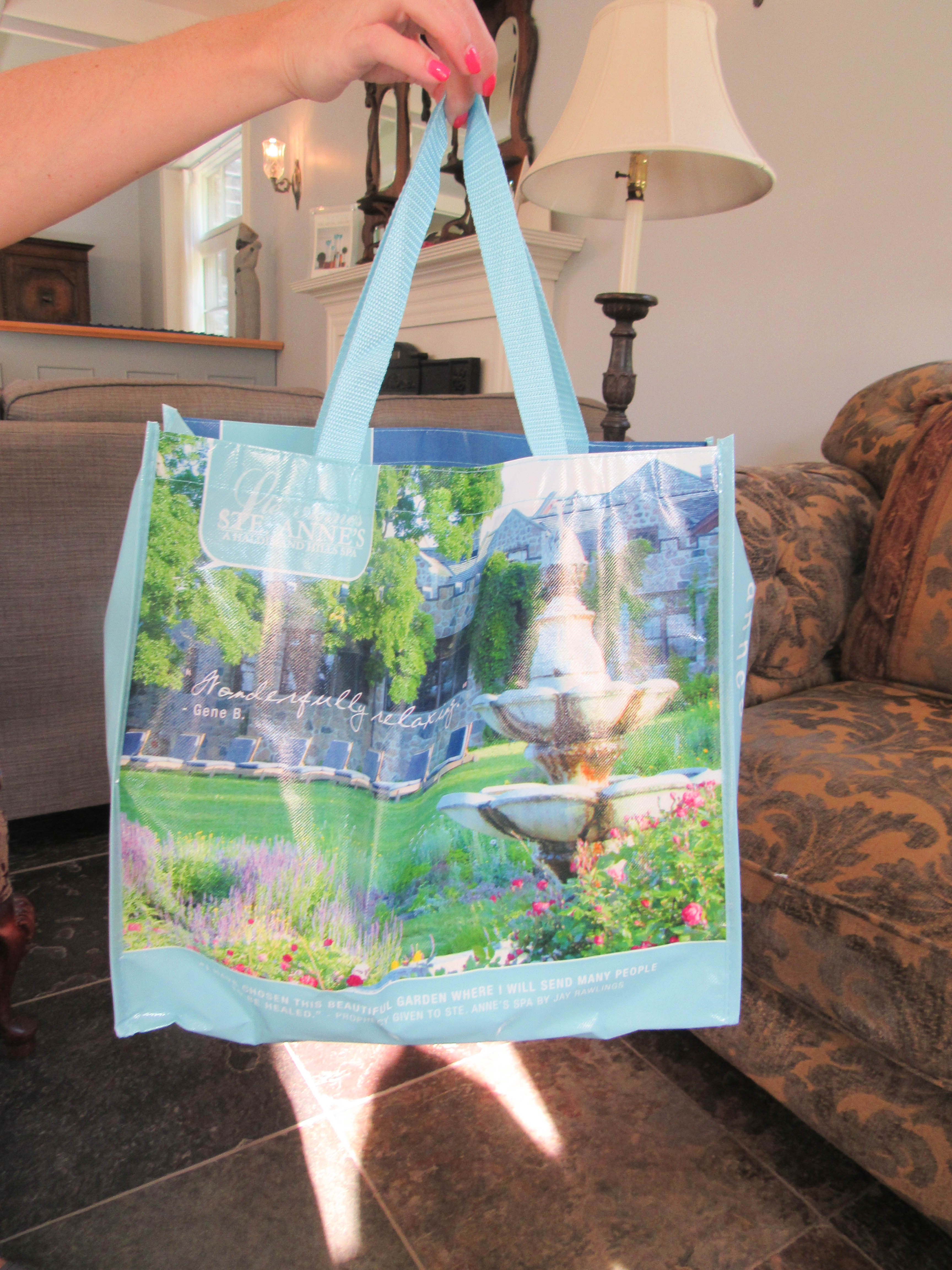 We couldn't of had a more perfect day! There wasn't a cloud in the sky, all sunshine. It was probably one of the hottest days of the summer! So, the first thing we did before we got into our robes, and before it got any hotter, was go for a hike. They had 3 hiking trails to choose from, which consisted of 3 different distances. It was such a nice hike, so quiet, and beautiful scenery. Once we finished our hike, we got our bathing suits on, and went to the pool to cool off!
The outdoor pool was amazing! It was huge! It was heated as well. We swam in the pool for a bit, and then laid and relaxed on their comfy lounge chairs. It was so peaceful! The views were gorgeous all around. Laying by the pool we were looking at the gorgeous spa, if we turned around, behind us was nothing but beautiful rolling hills.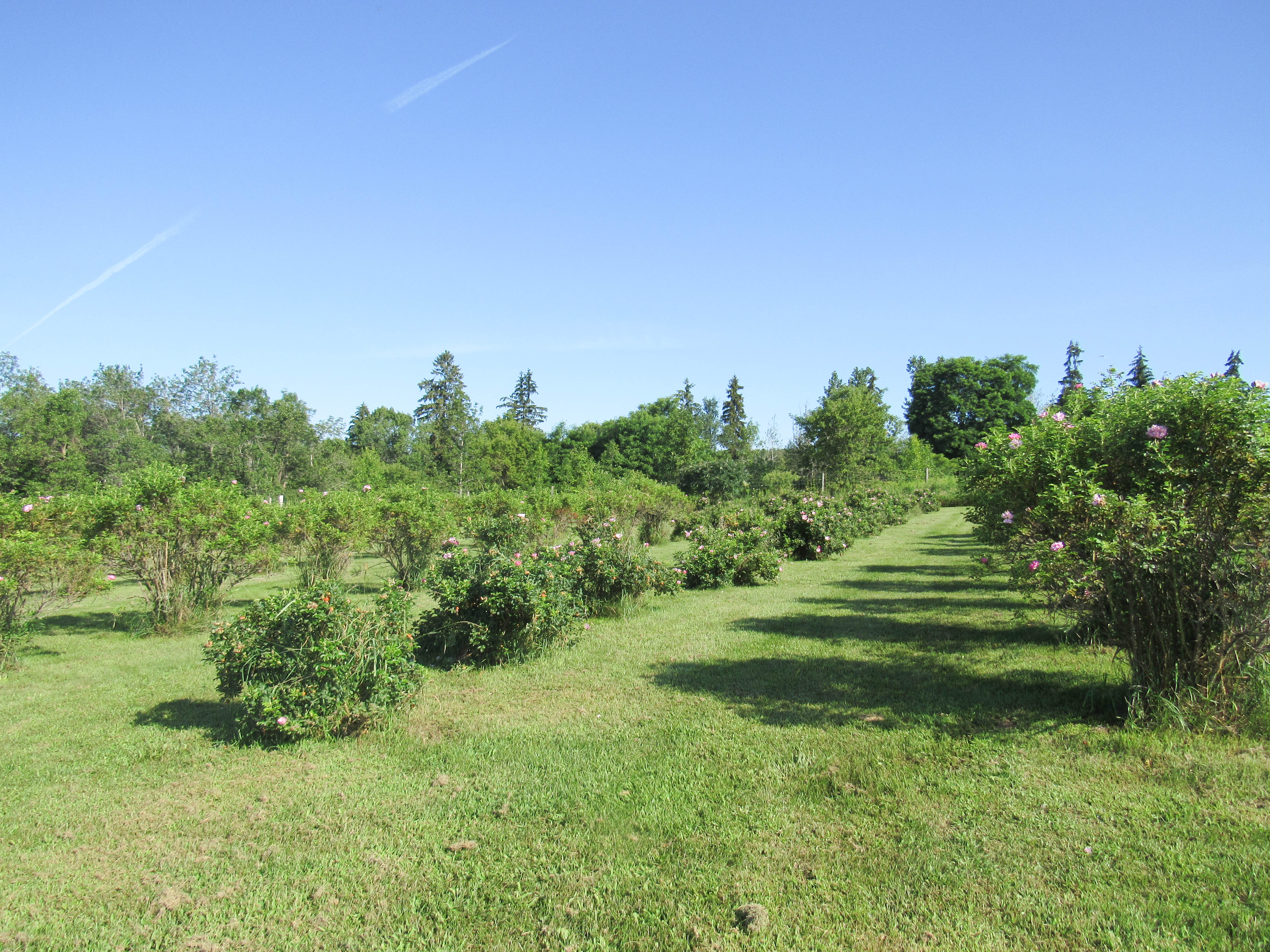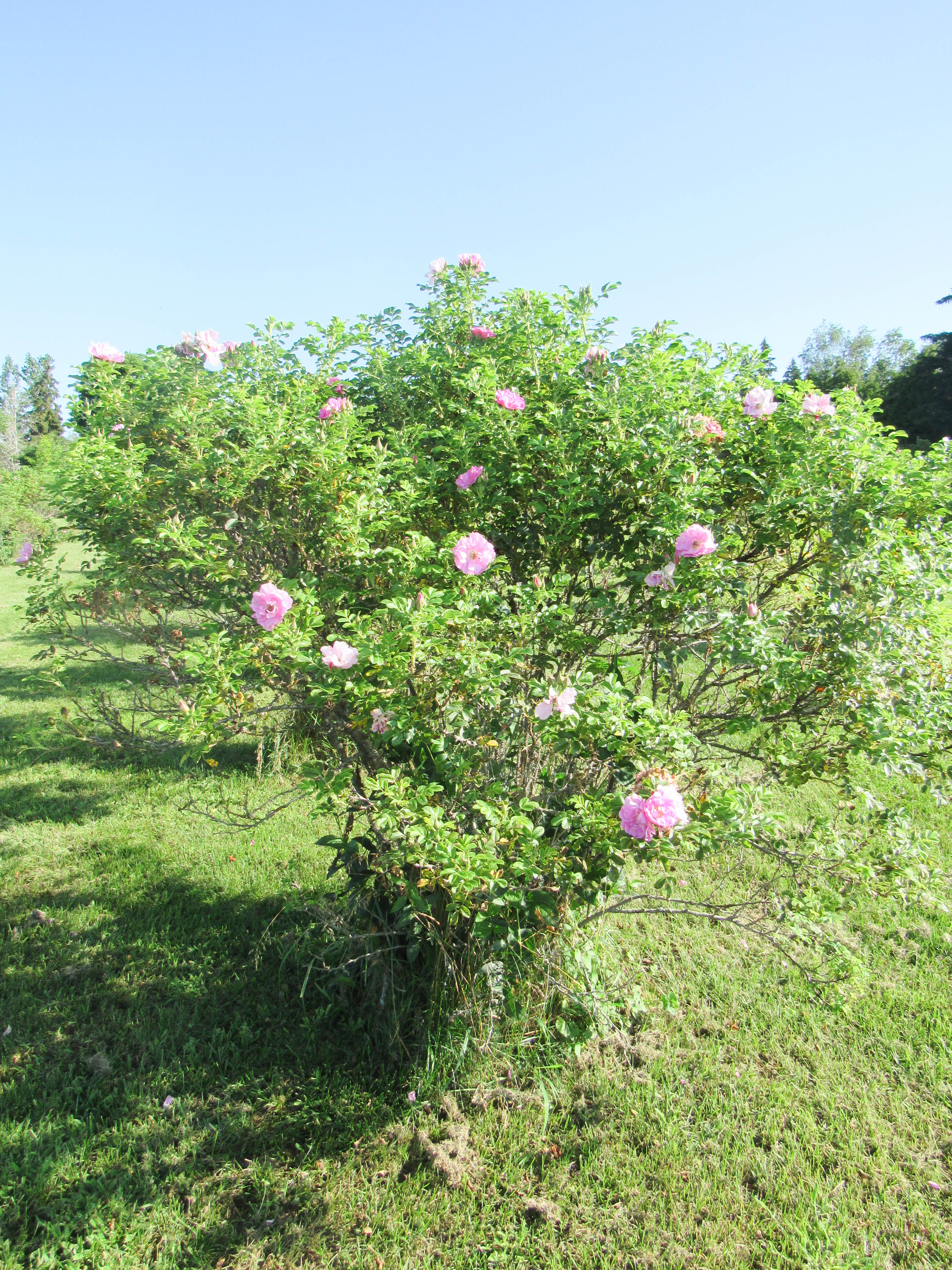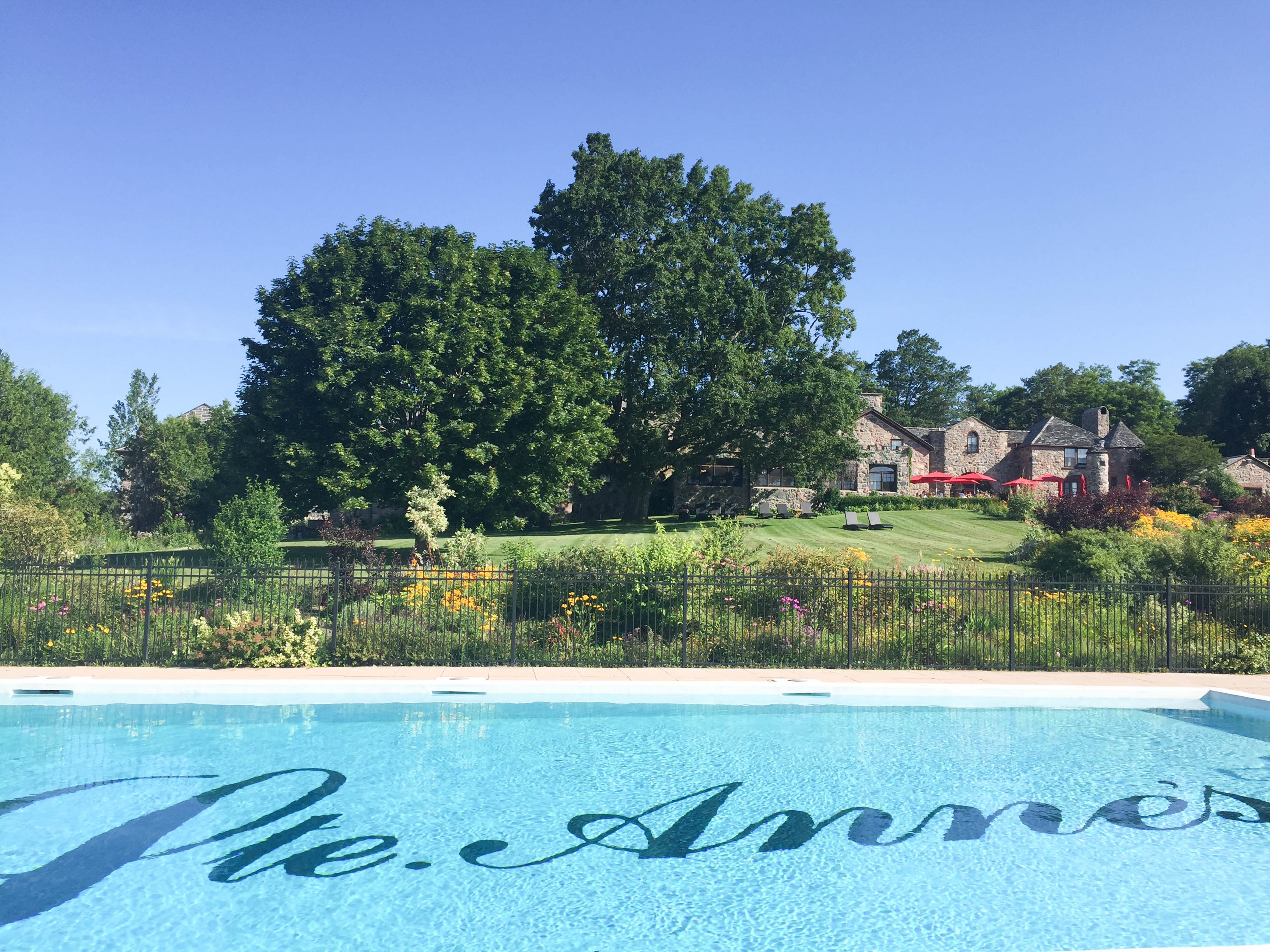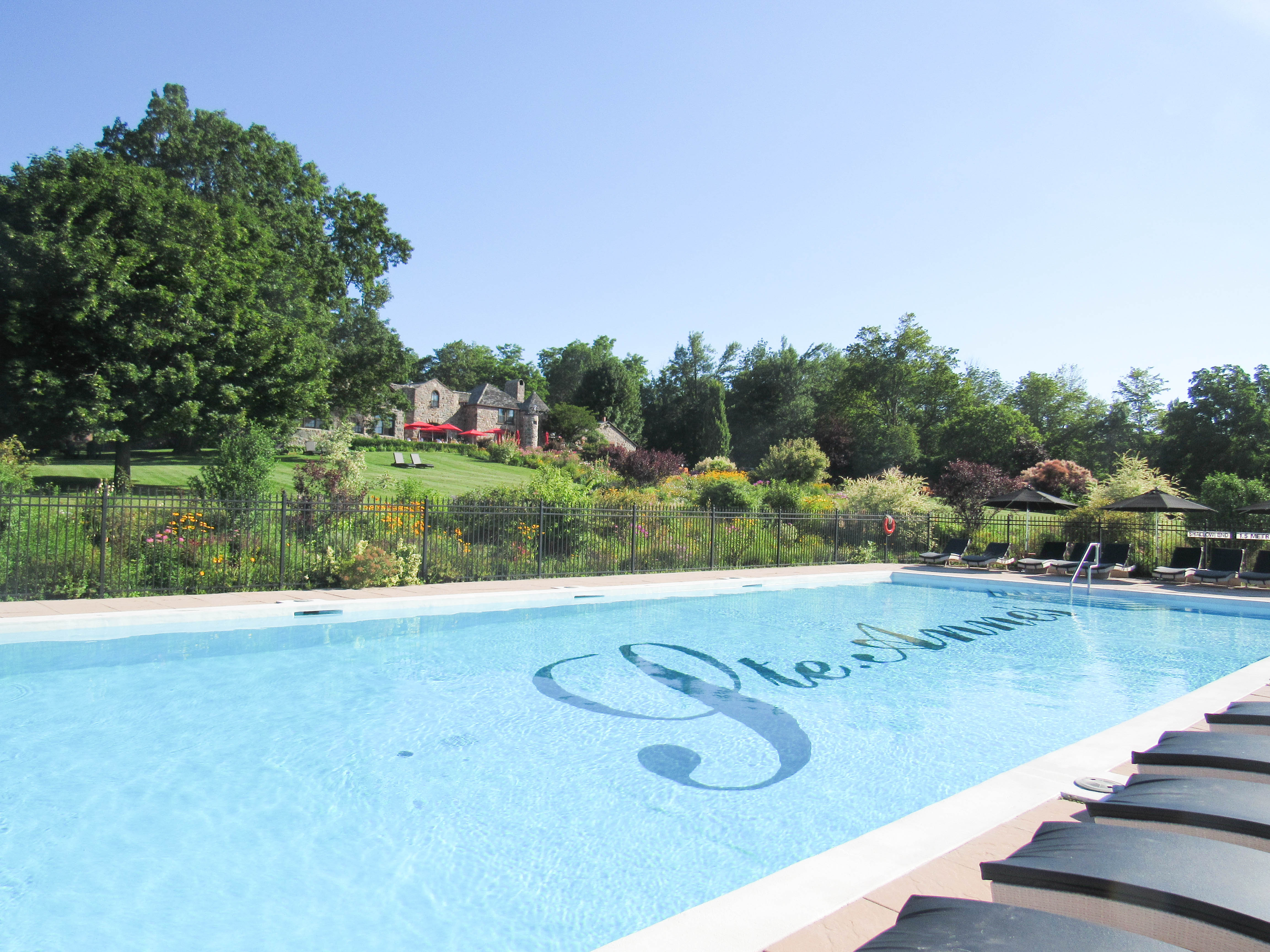 Here is the room where we waited for our spa services. We made sure we were here 10 mins before our appointments. They have lemon and lime water to sip on, granola, and mini biscotti's to eat while we waited for our names to be called. The 2 services I got were the Coconut Breeze, and the Swedish Massage. They were both amazing, and I would definitely get them again!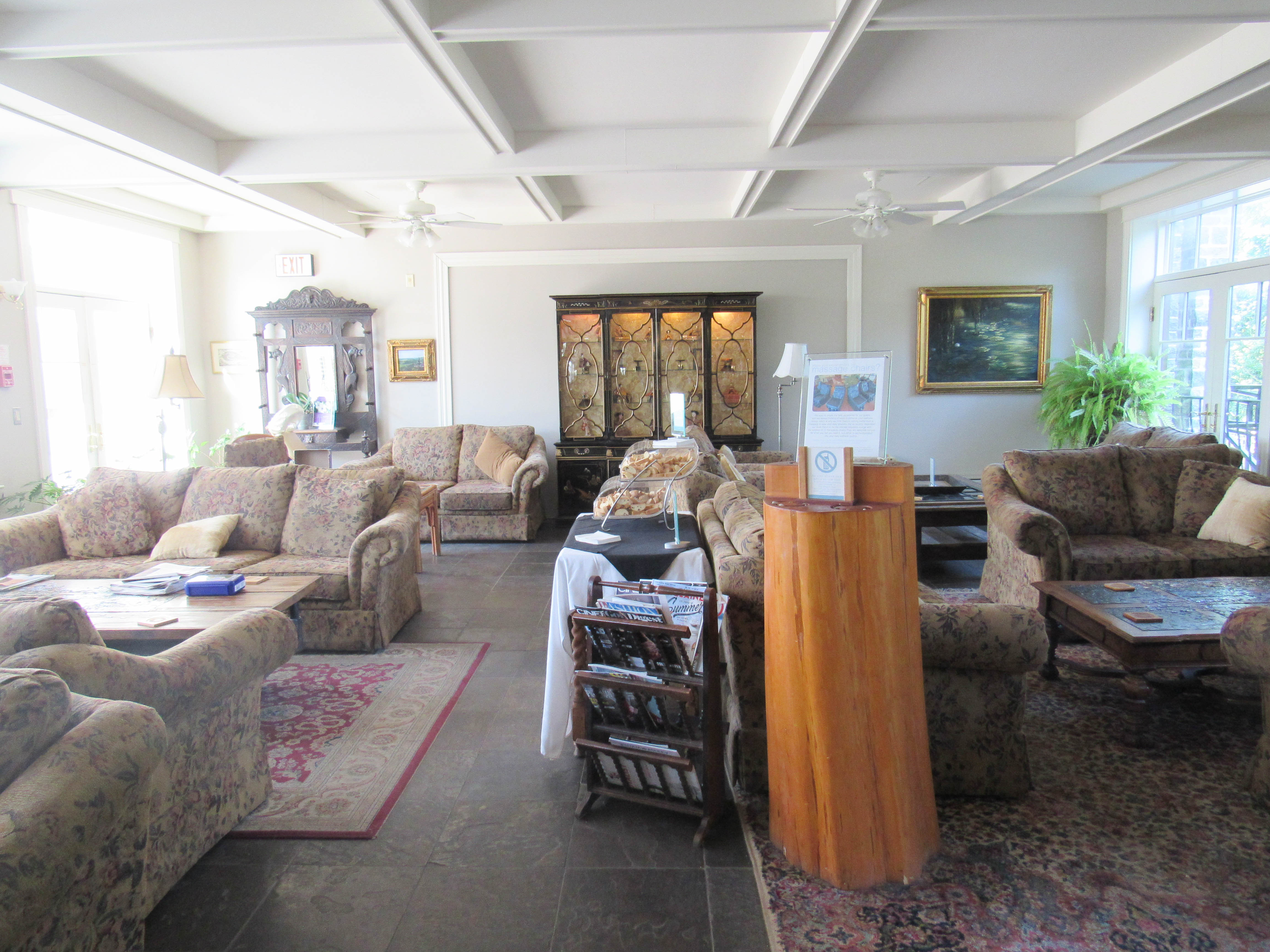 In between our spa services, we definitely loved using the Eucalyptus Steam room, and the Fieldstone Grotto. The grotto area had a hot tub, a plunge pool, and a lap pool.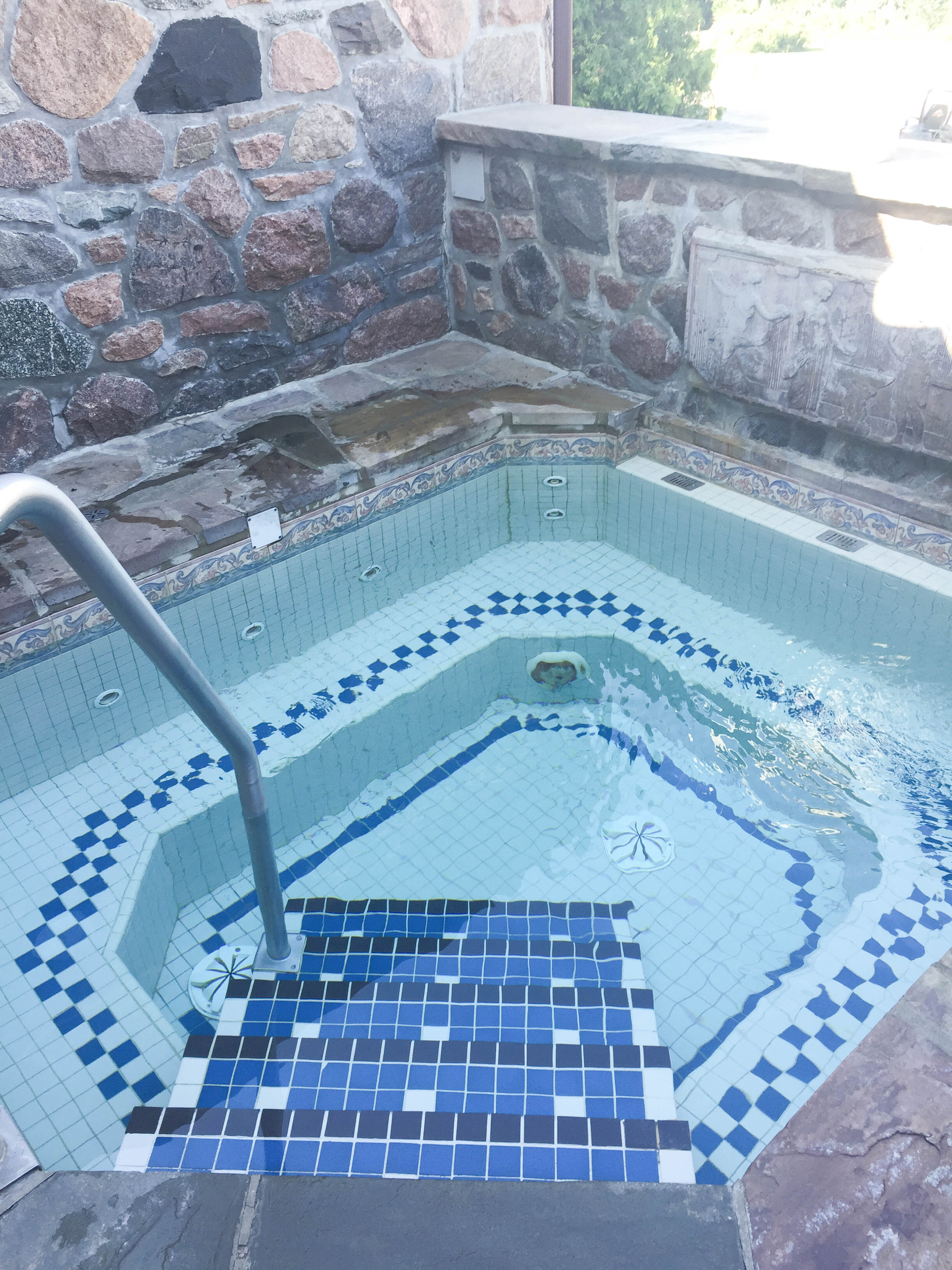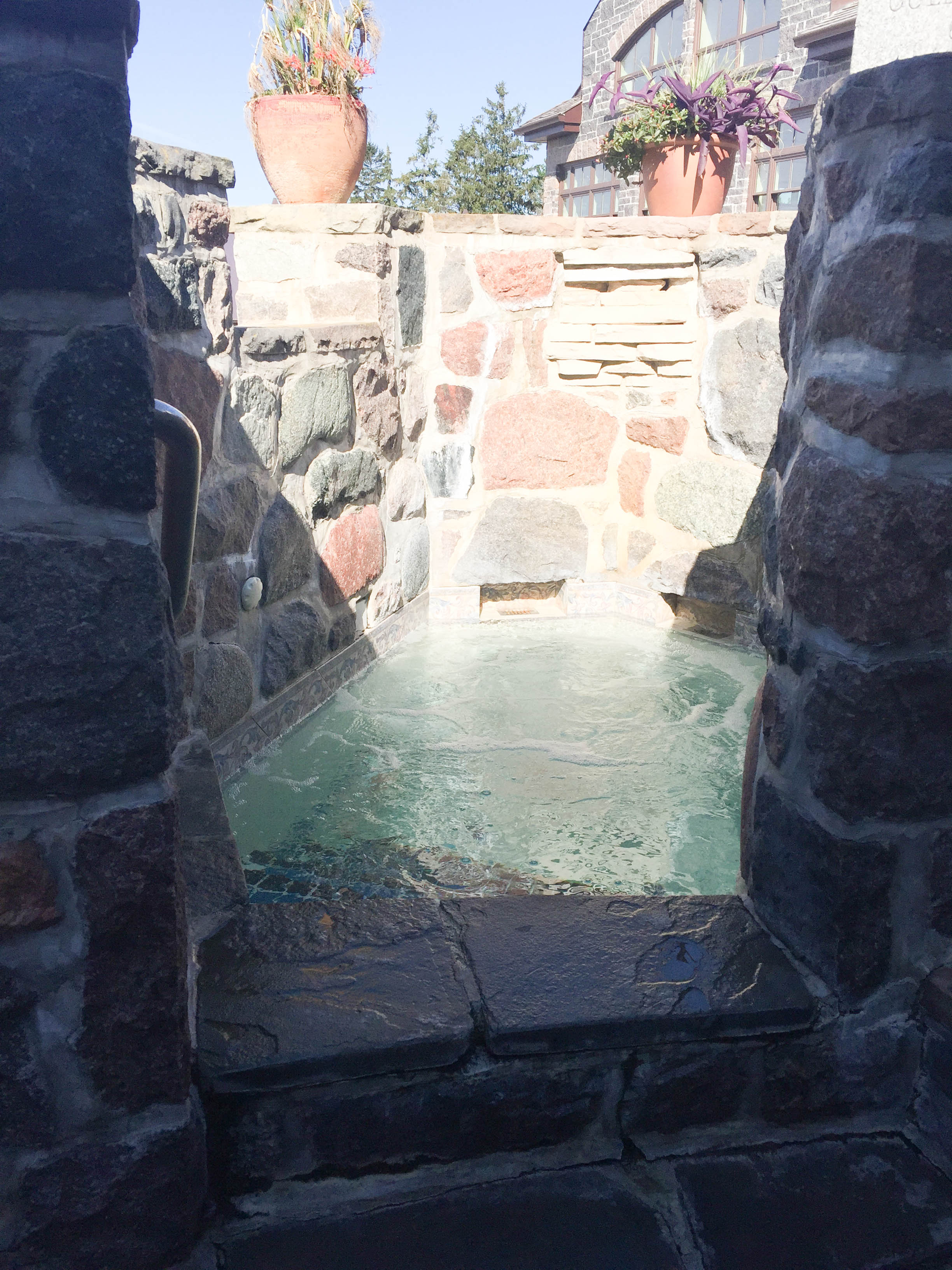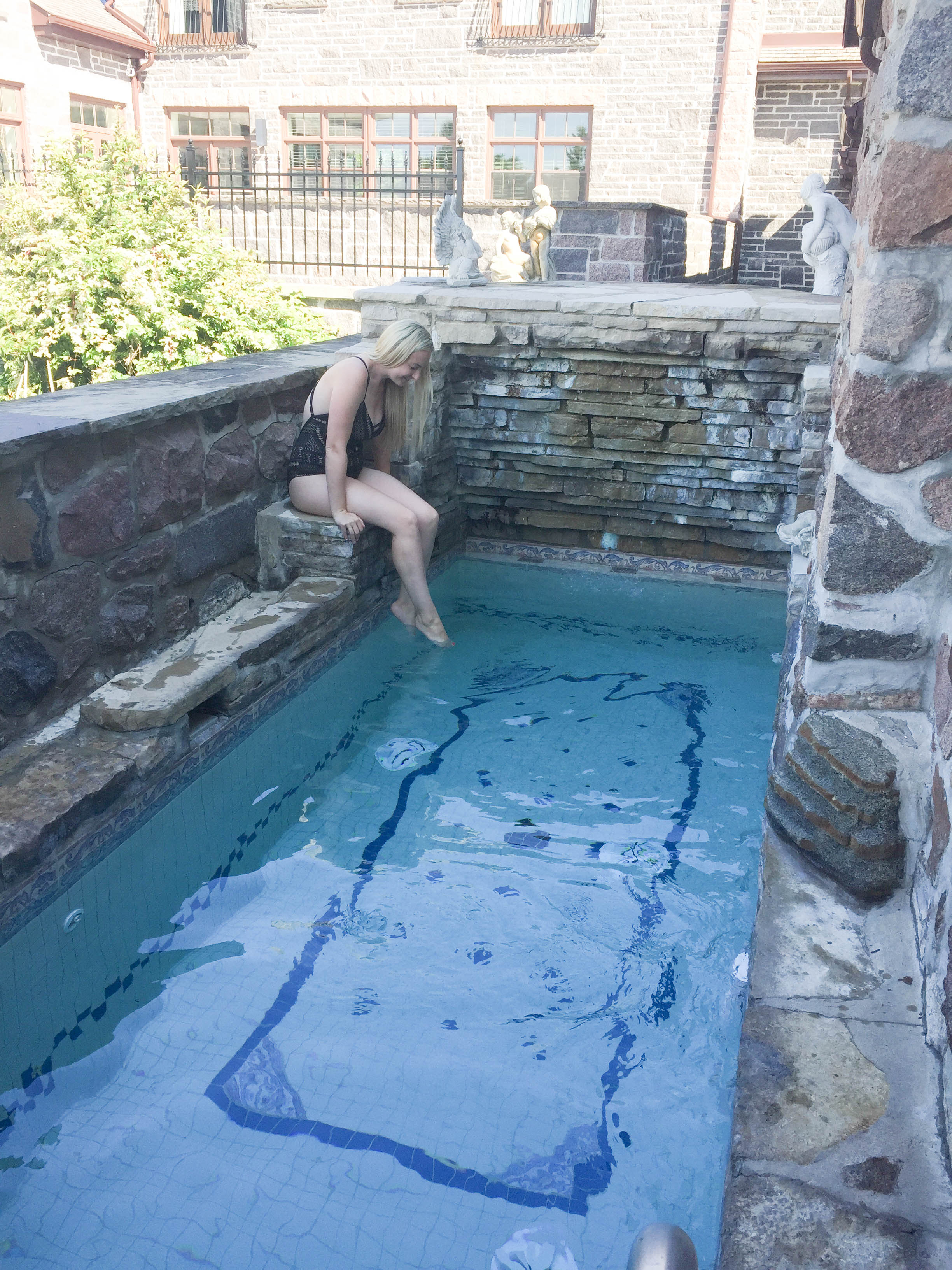 I just couldn't get over how stunning the grounds were! Gorgeous flowers everywhere, a beautiful fountain, gazebos, hammocks, and Muskoka chairs everywhere to sit and relax, and enjoy the views of the rolling hills.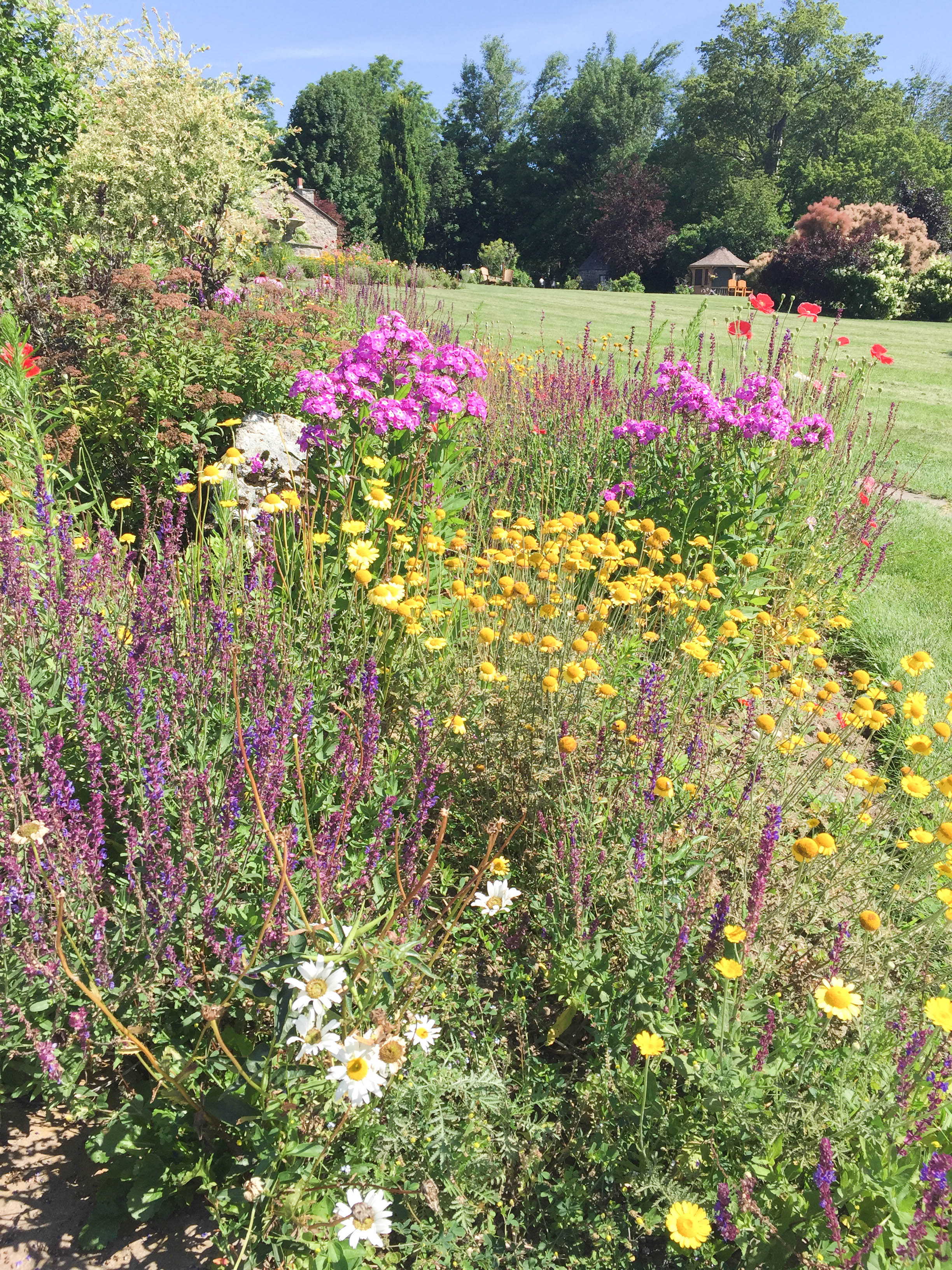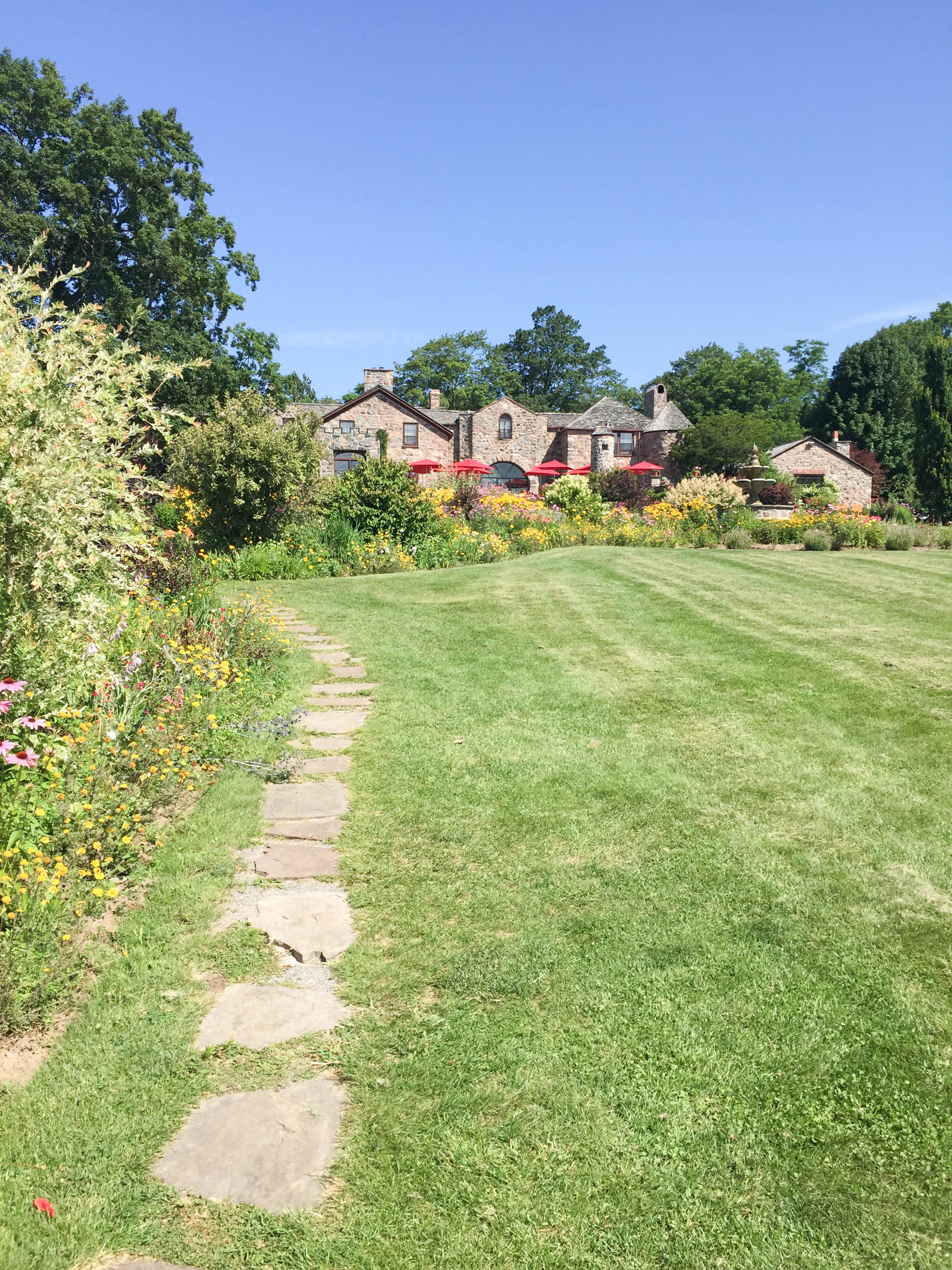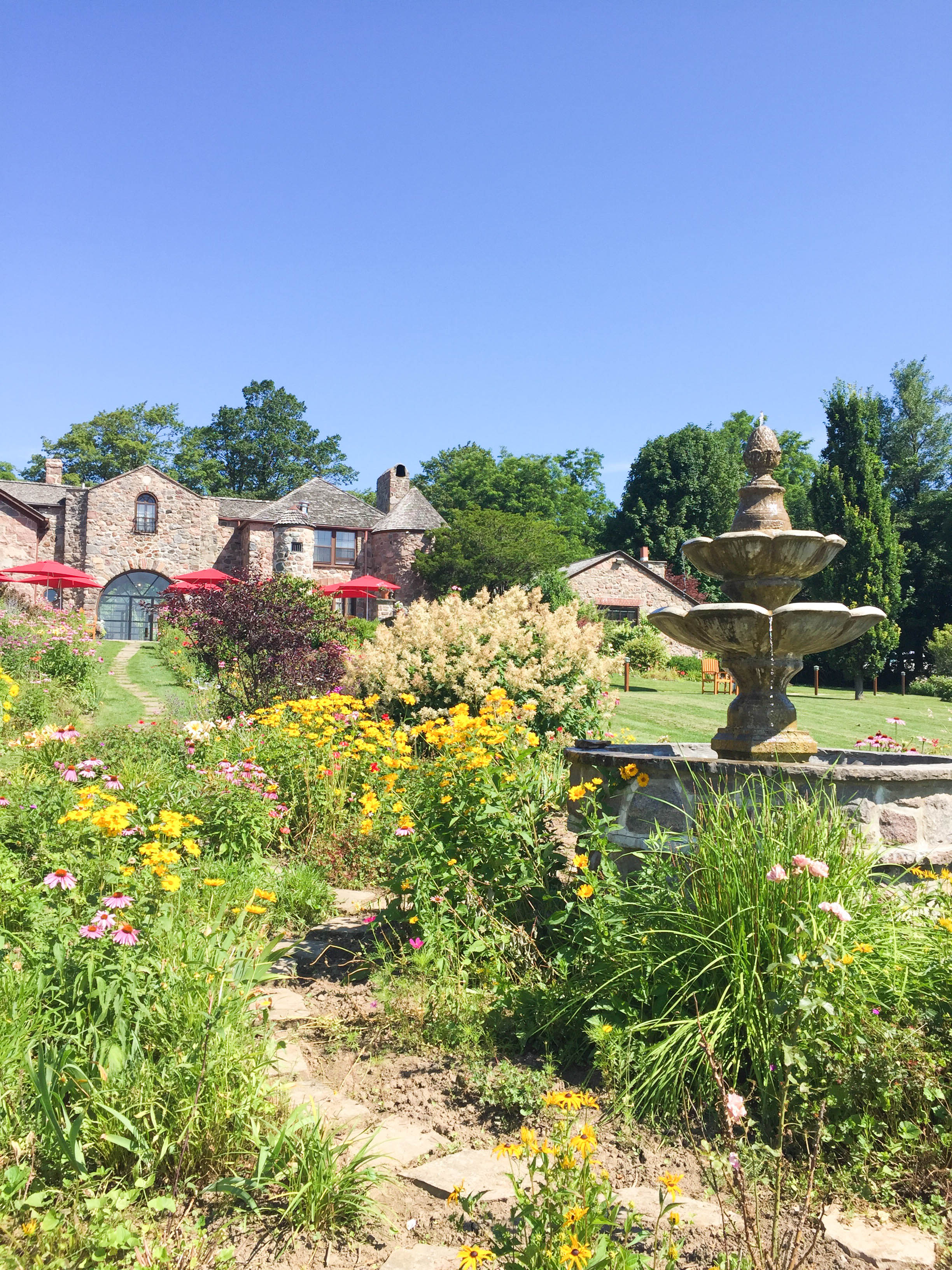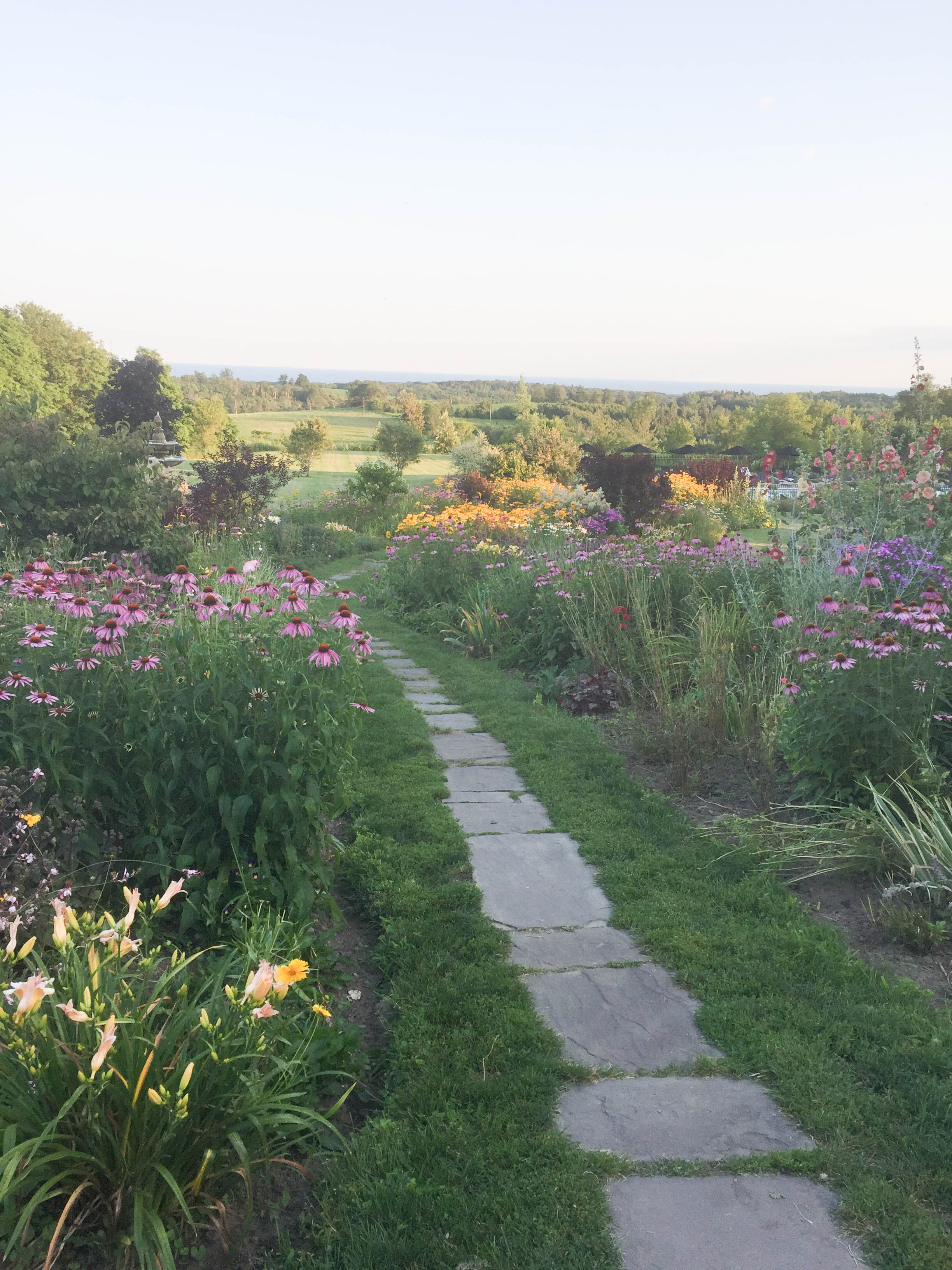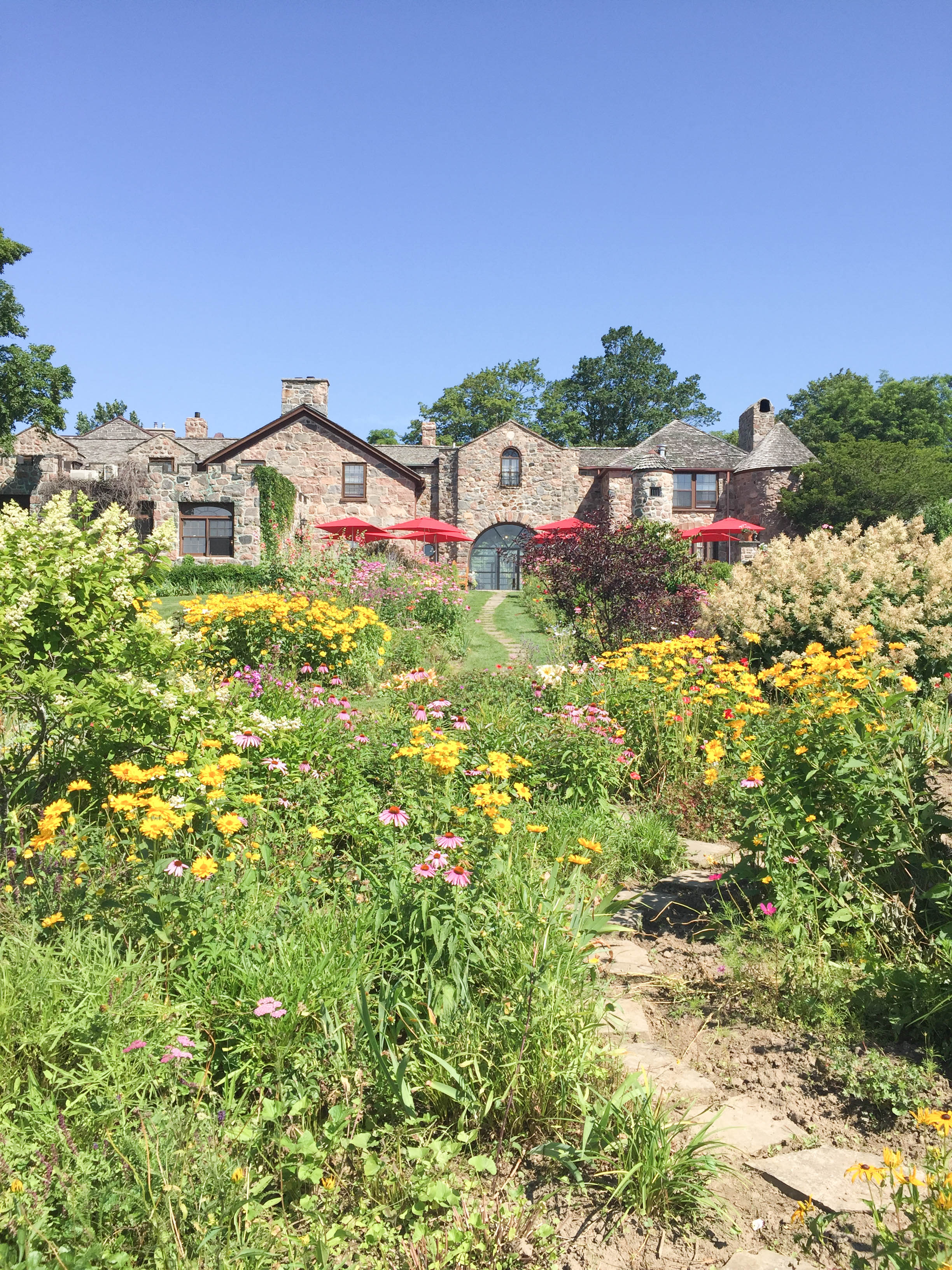 The food was fantastic! Lunch consisted of a 3 course meal. You had a ton of options to choose from, and it also included unlimited juice drinks.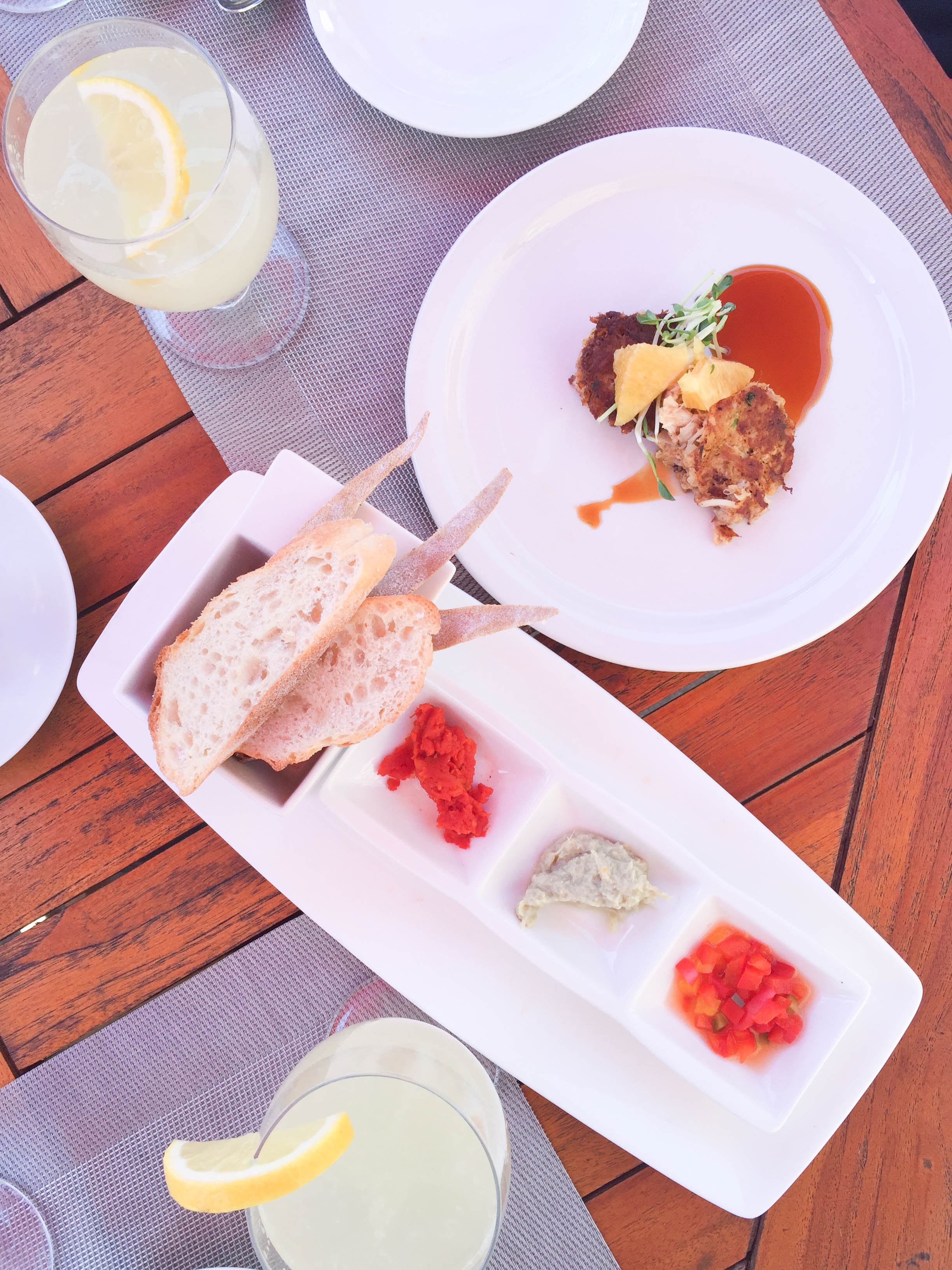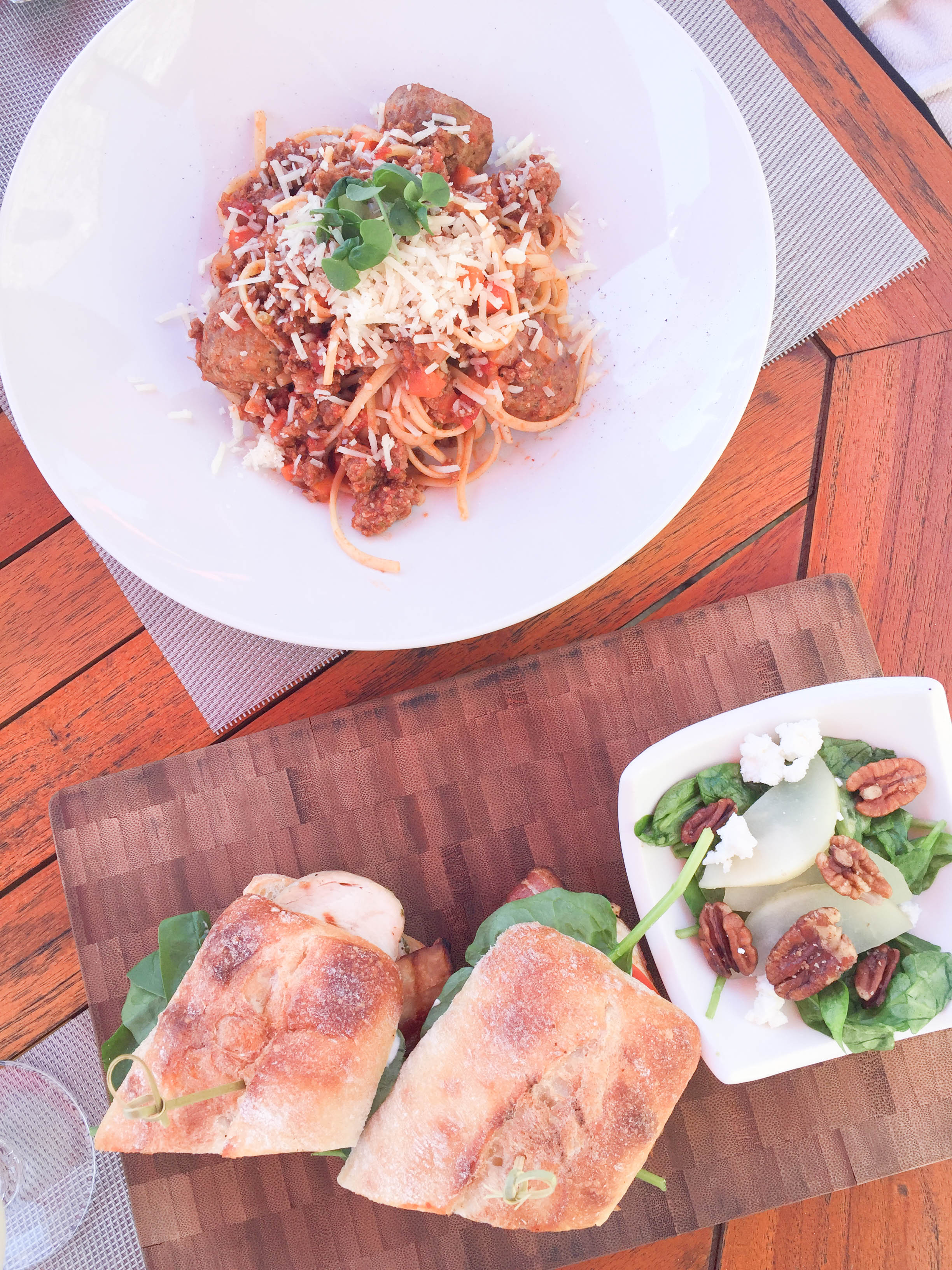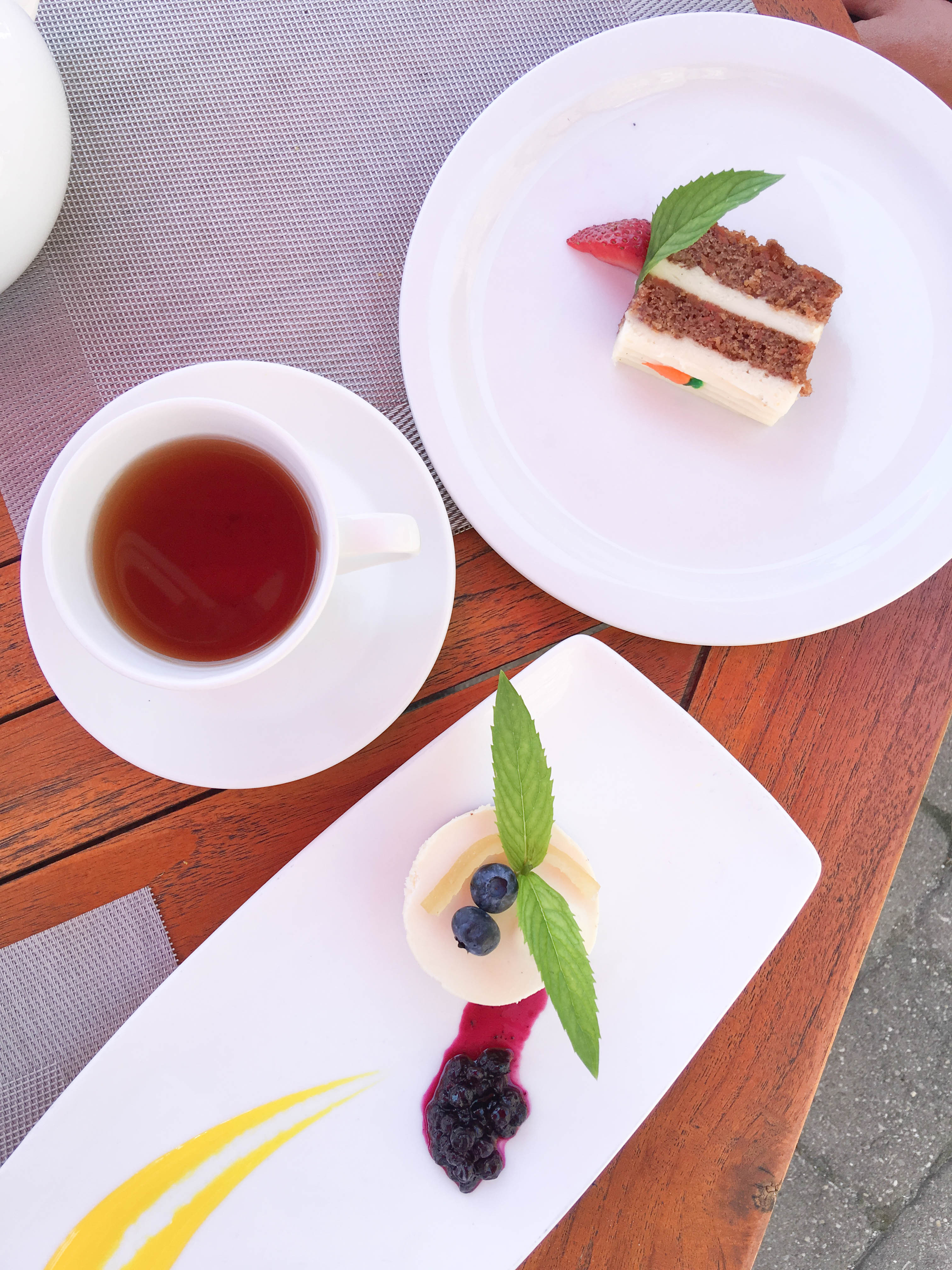 Afternoon tea was fabulous! We each got an assortment of mini sandwiches, fruit, and pastries. It was so good!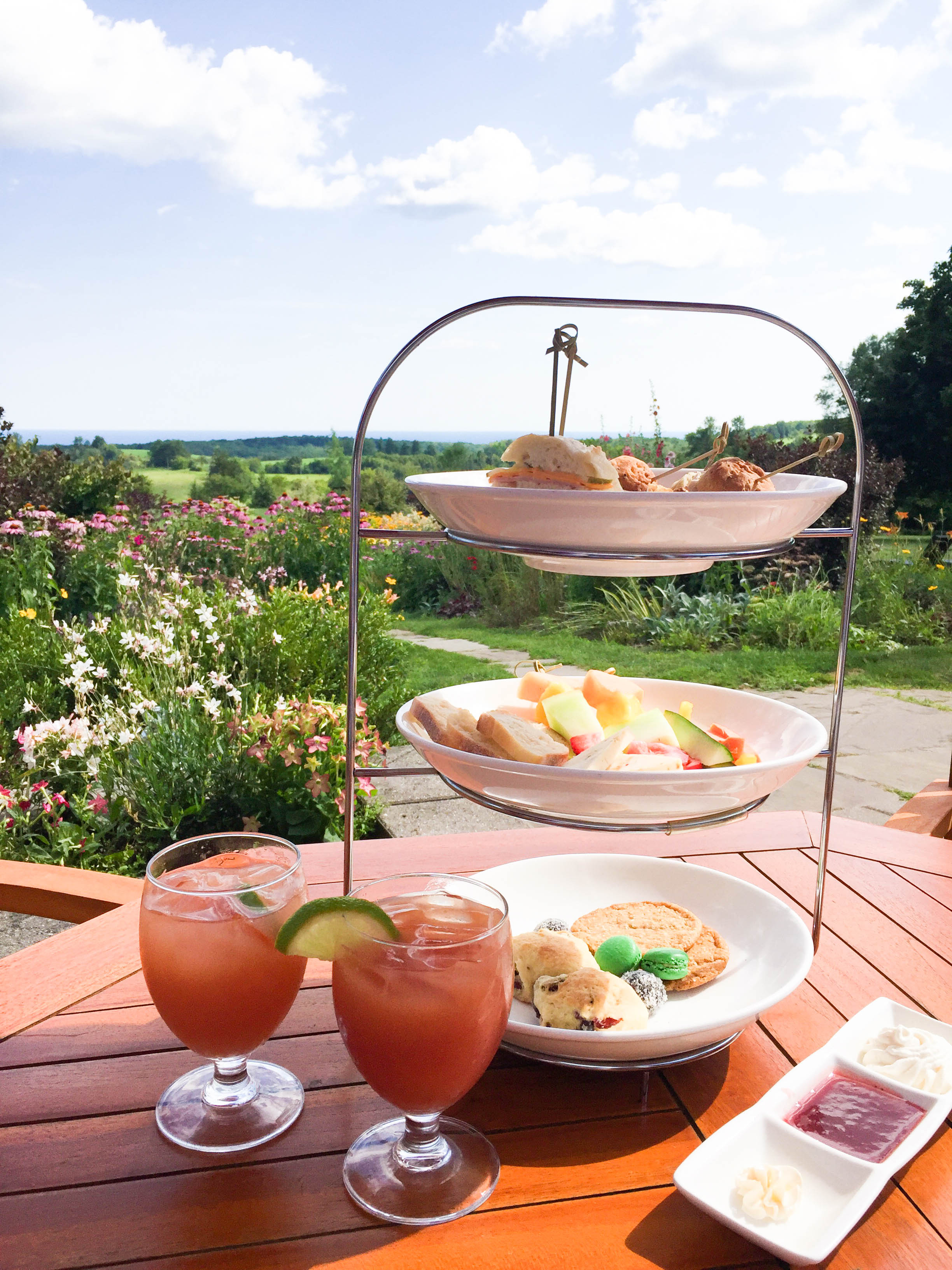 Once  our Spa Day was complete, we decided to stay for dinner before heading home. It wasn't included in our Day Spa Package, but we really didn't want to leave, lol! We loved staying in our robes all day long, being pampered, and relaxing.
Our dinner consisted of a 3-course meal as well. For all of our meals, the presentation was on point!! Everything was so fresh and cooked perfectly!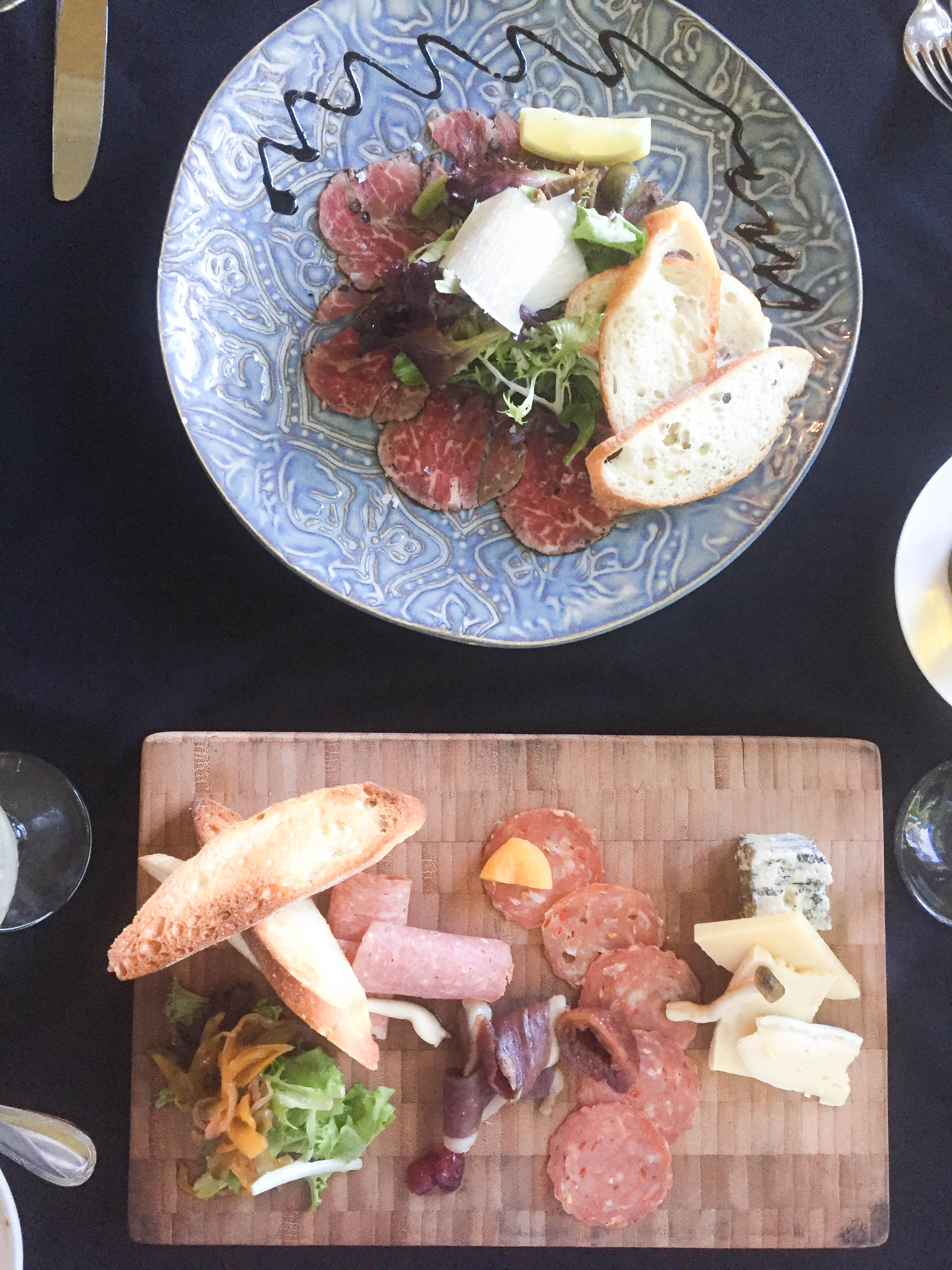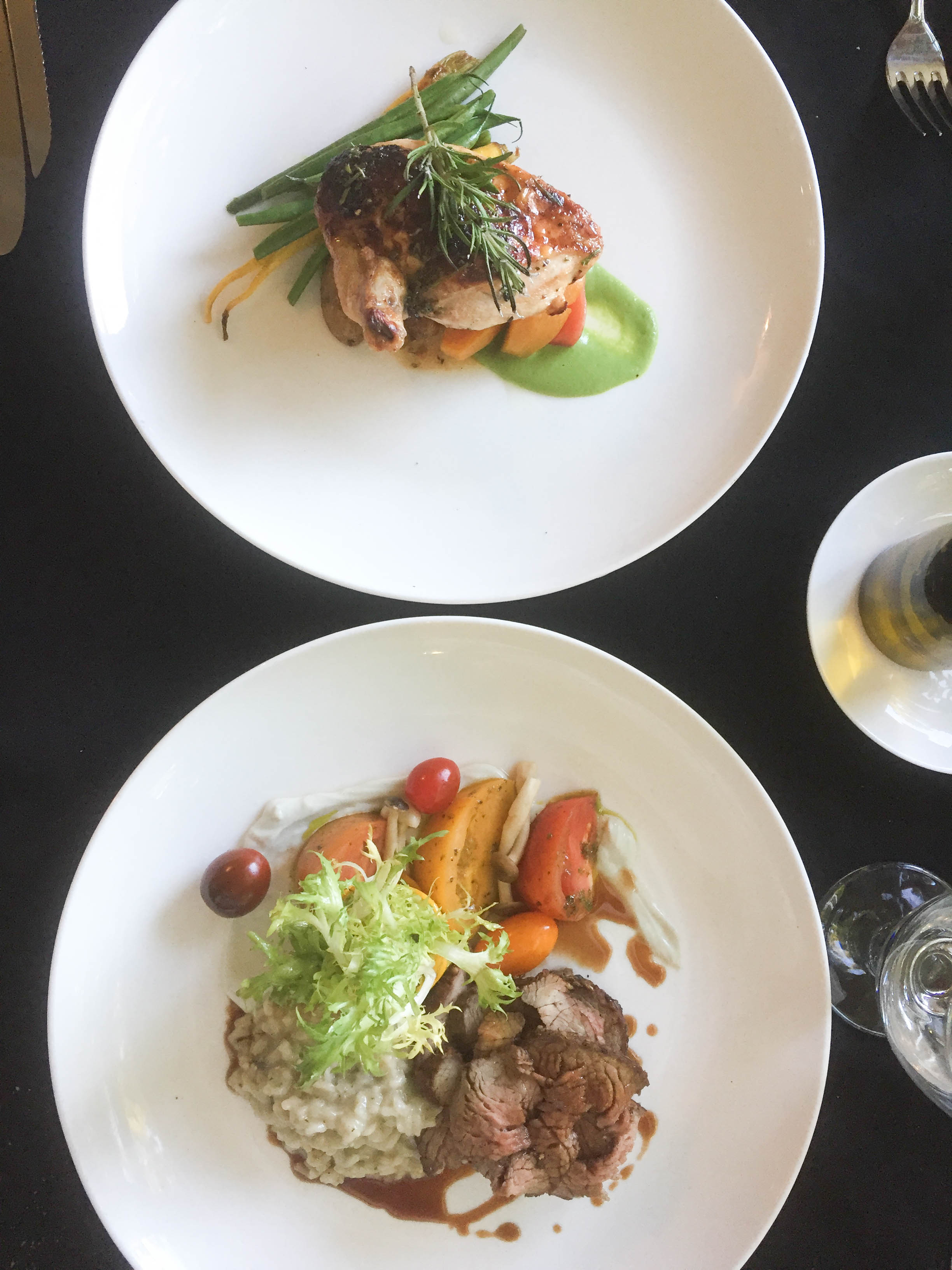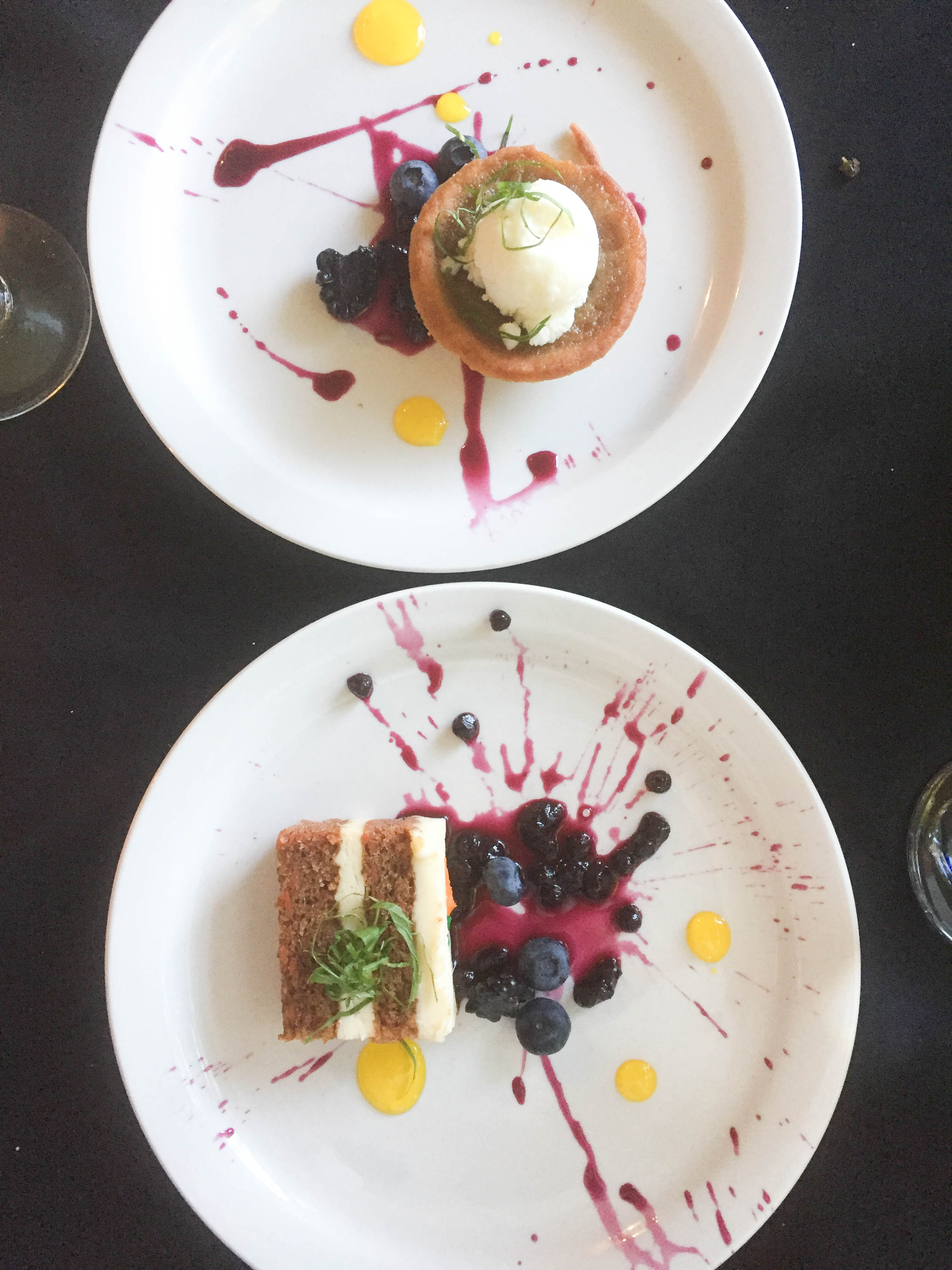 If you haven't been to Ste. Anne's Spa, I definitely recommend visiting in the near future. They even offer overnight packages as well, if you wanted to stay for a couple of days. It's perfect for a girls days, or a romantic getaway!
For more information on Ste. Anne's Spa, visit their website, here.