This is the third and final kids look that I purchased from Miromar Outlets when I was in Florida last month. My kids need    swimsuits all year round. We need them for vacations, swimming in the summer at my in-laws pool, and for swimming lessons which they are in all year round. So, I always need at least 2-3 bathing suits for the kids to rotate through the year.
These boardshorts I picked up for my son at Abercrombie Kids were only $23.71 from $39.99  So happy they have a draw-string waistband because I bought them a little big. The 5/6 looked like they fit him perfectly, and I wanted to make sure he would get through the Summer and Fall with them, so I bought the next size up. They are so soft and light weight, and he loves the wave design on them.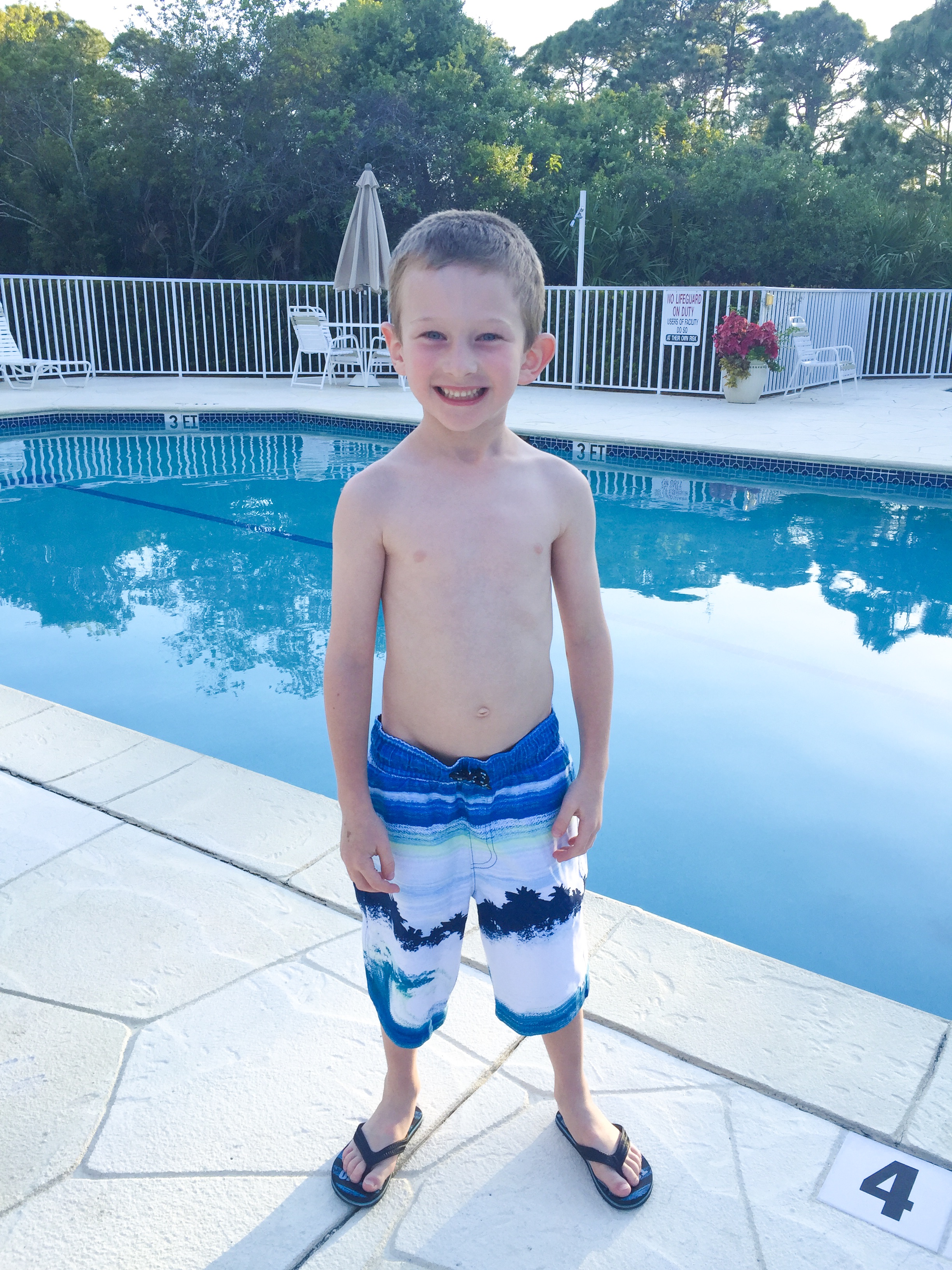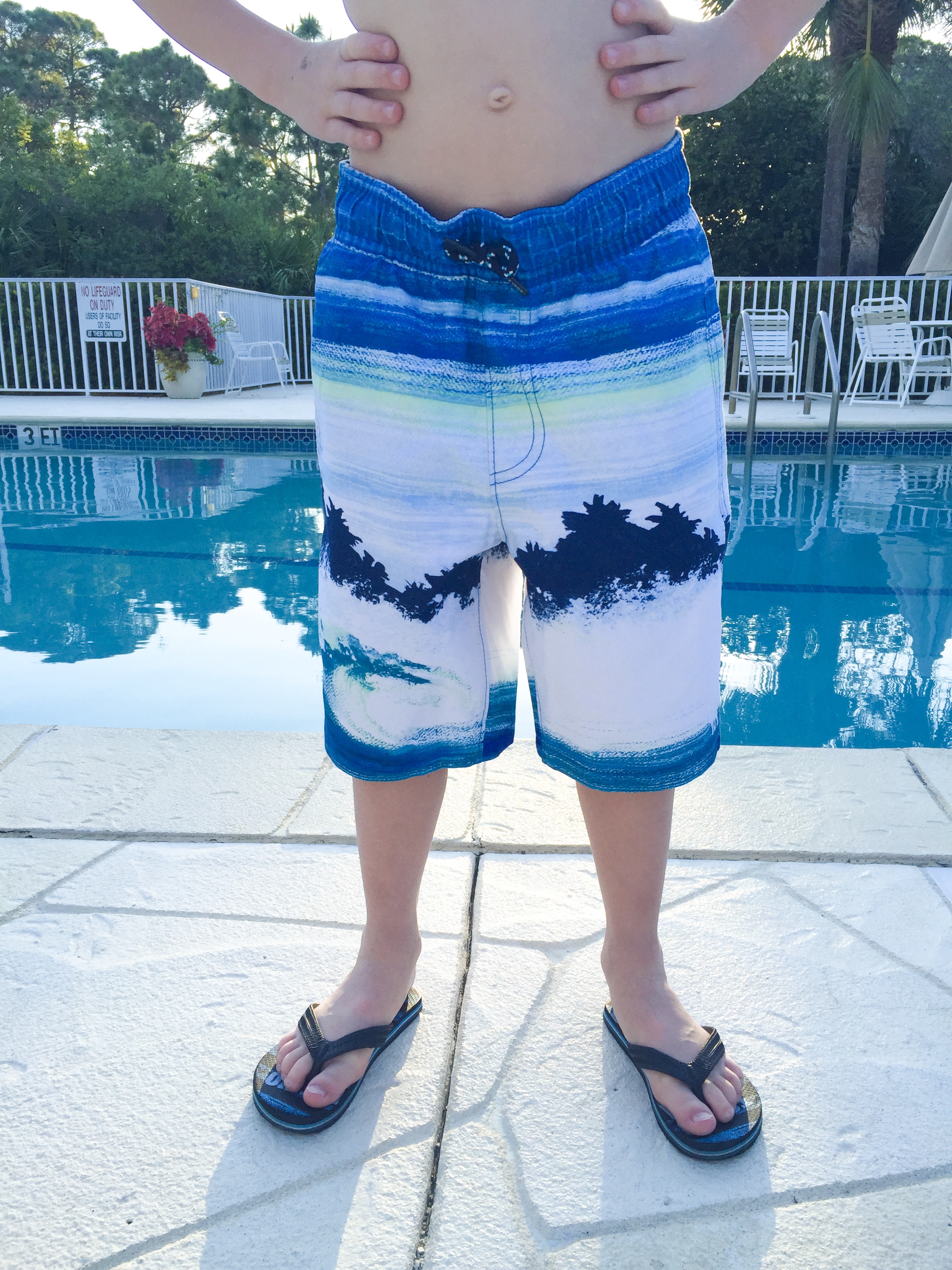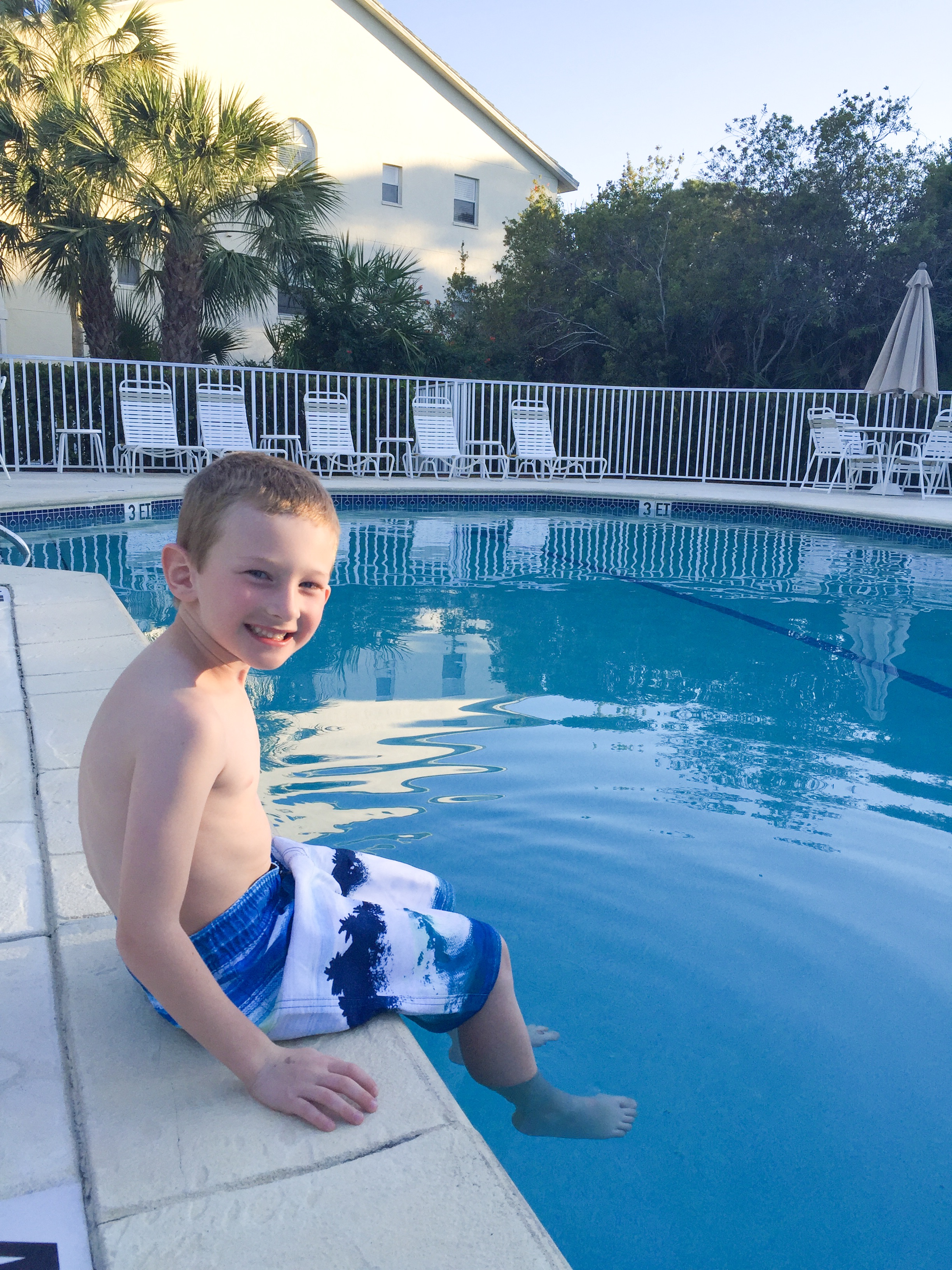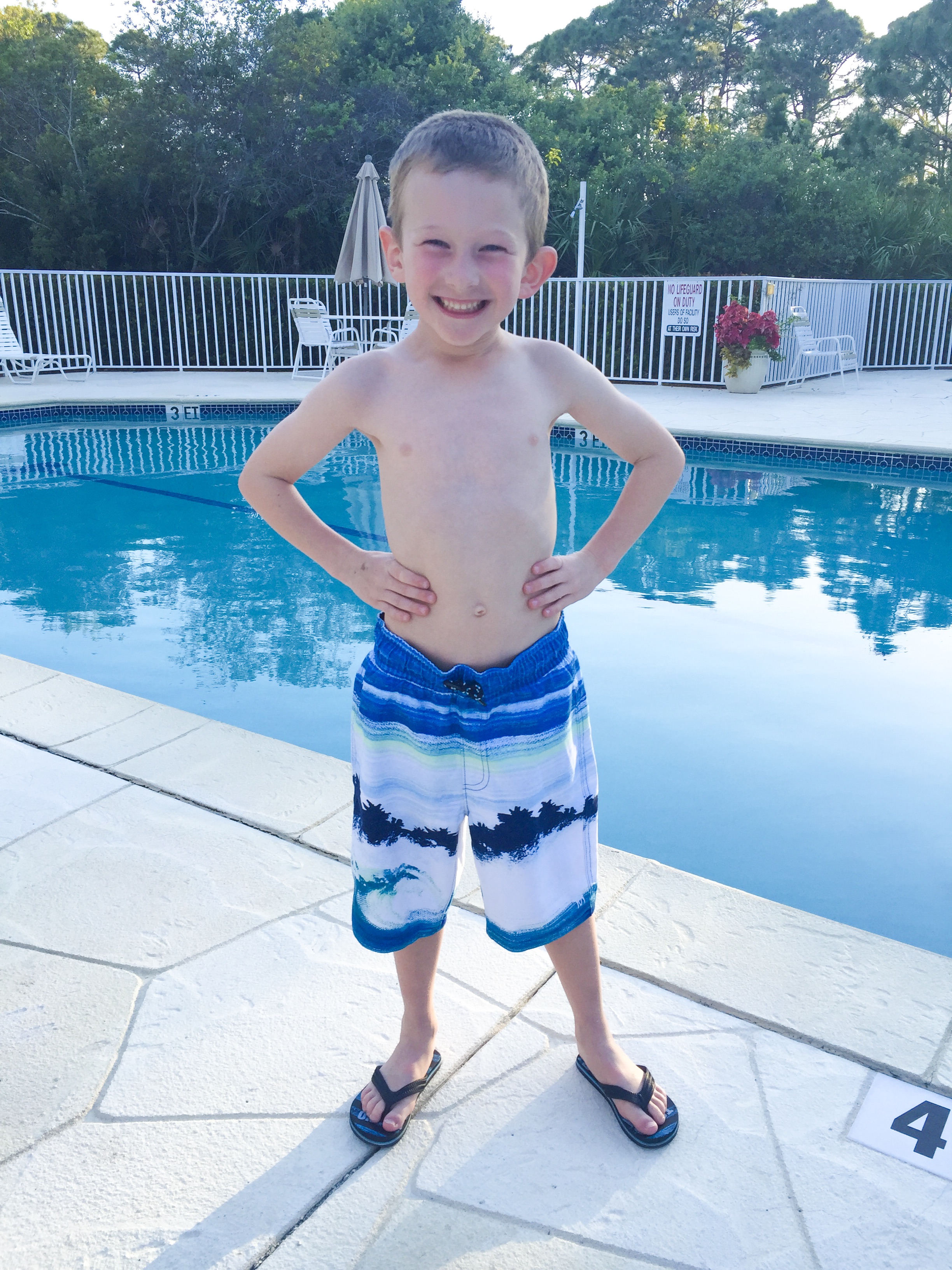 For my daughter, I found this cute striped one piece bathing suit from Gap Kids. I absolutely LOVE the colours on it. So vibrant and fun! Gap had 50% off the whole store, so I got it for only $9.99 which was so worth it. How cute are those ruffle straps too?!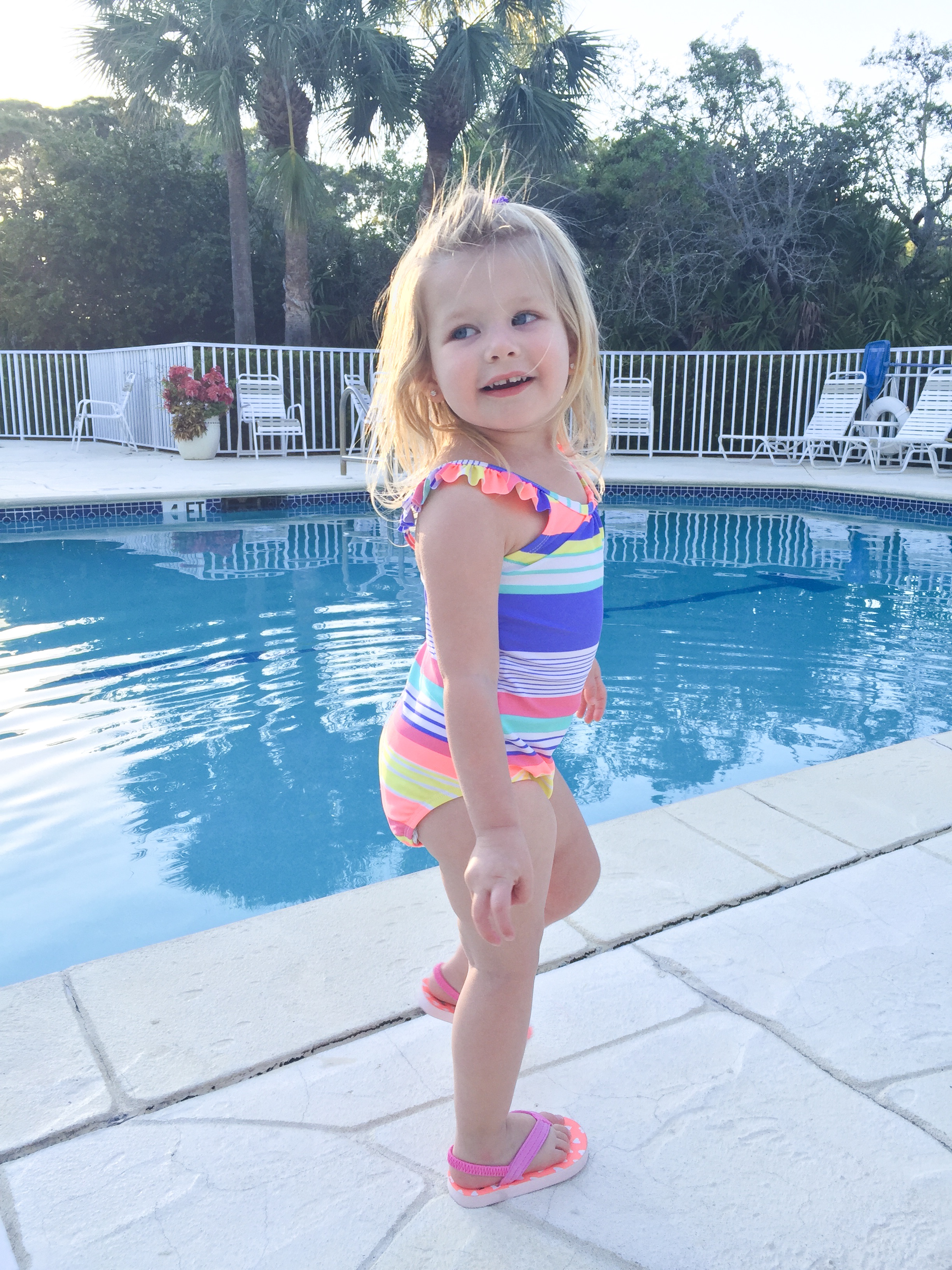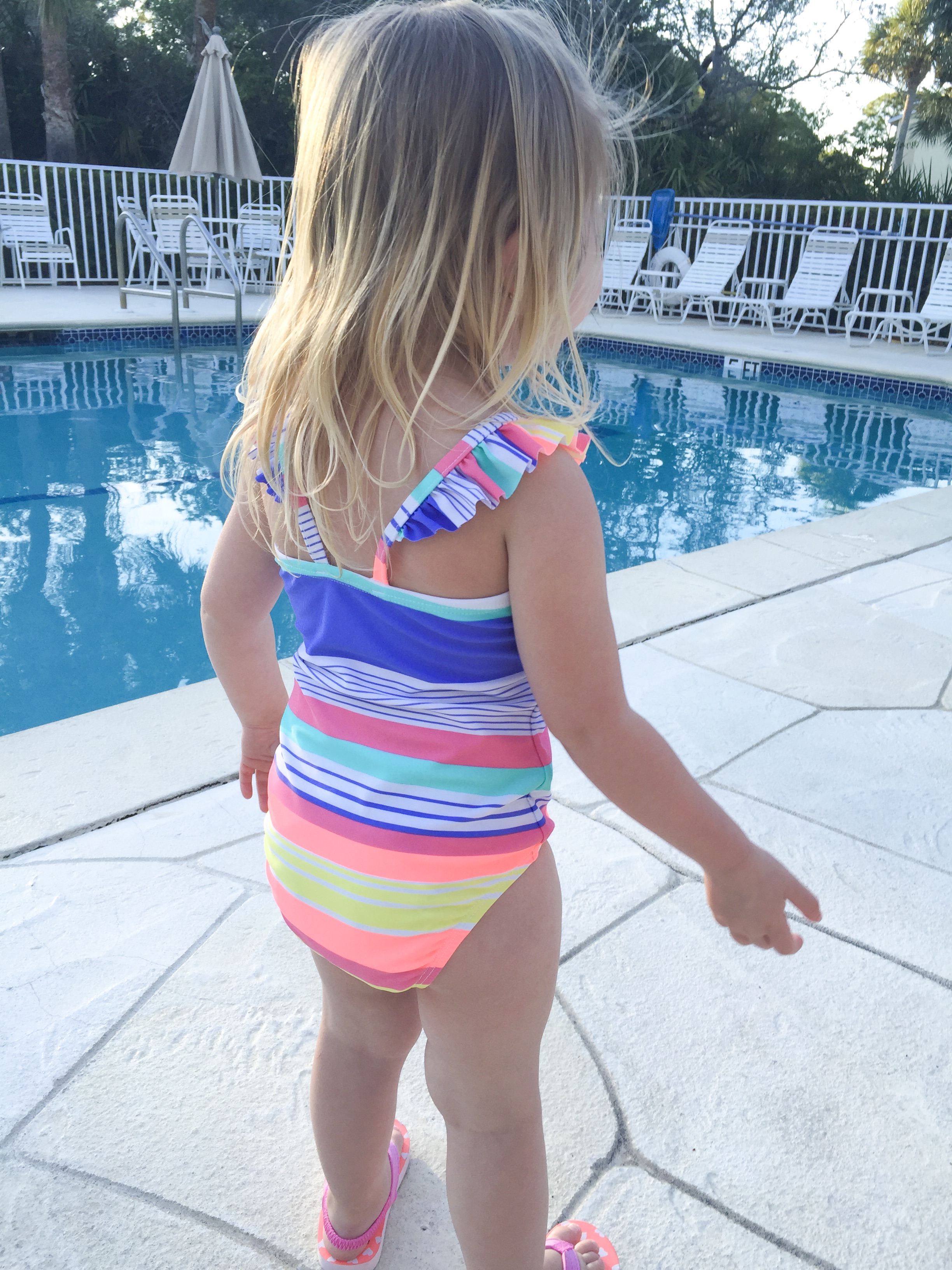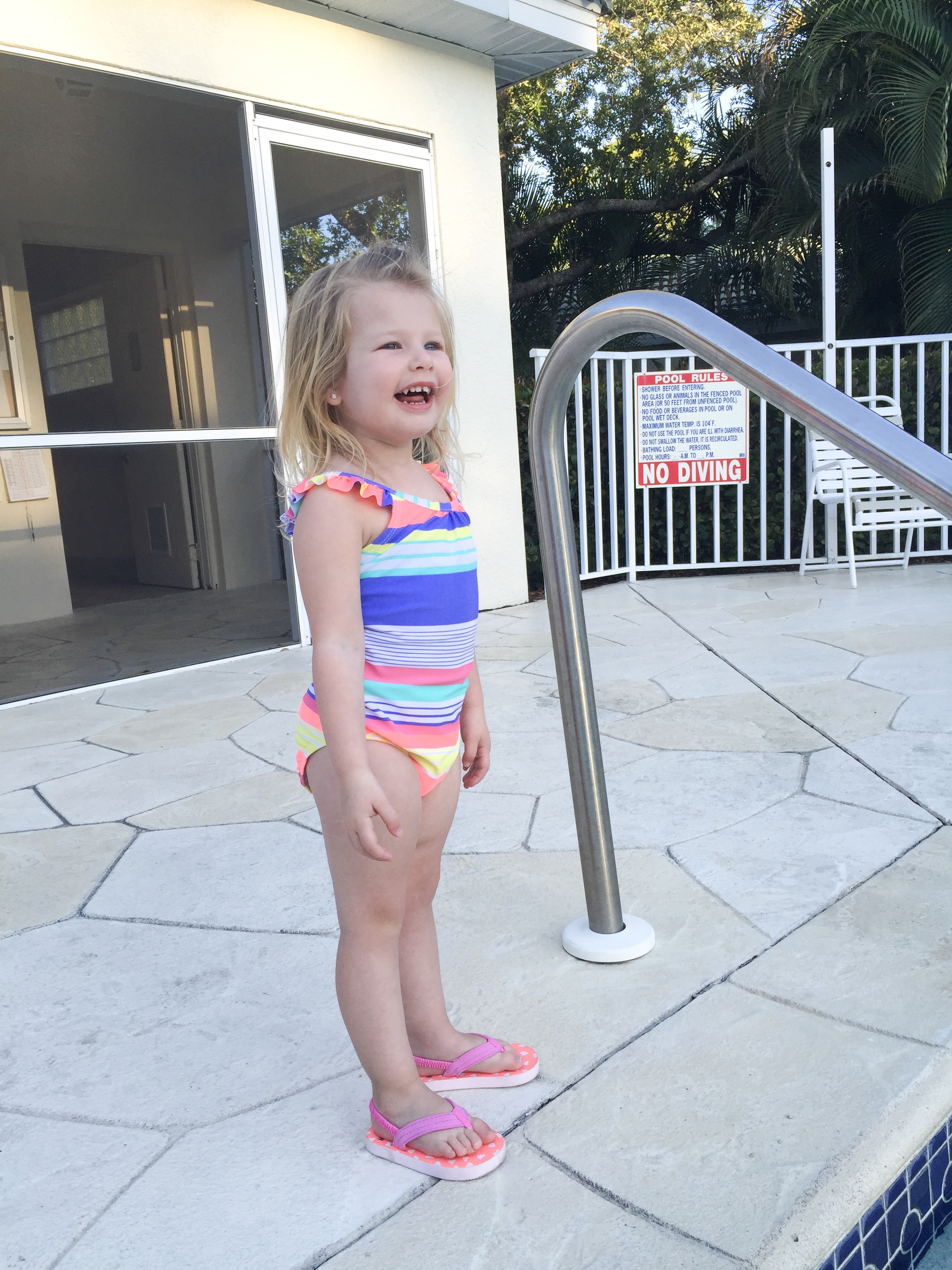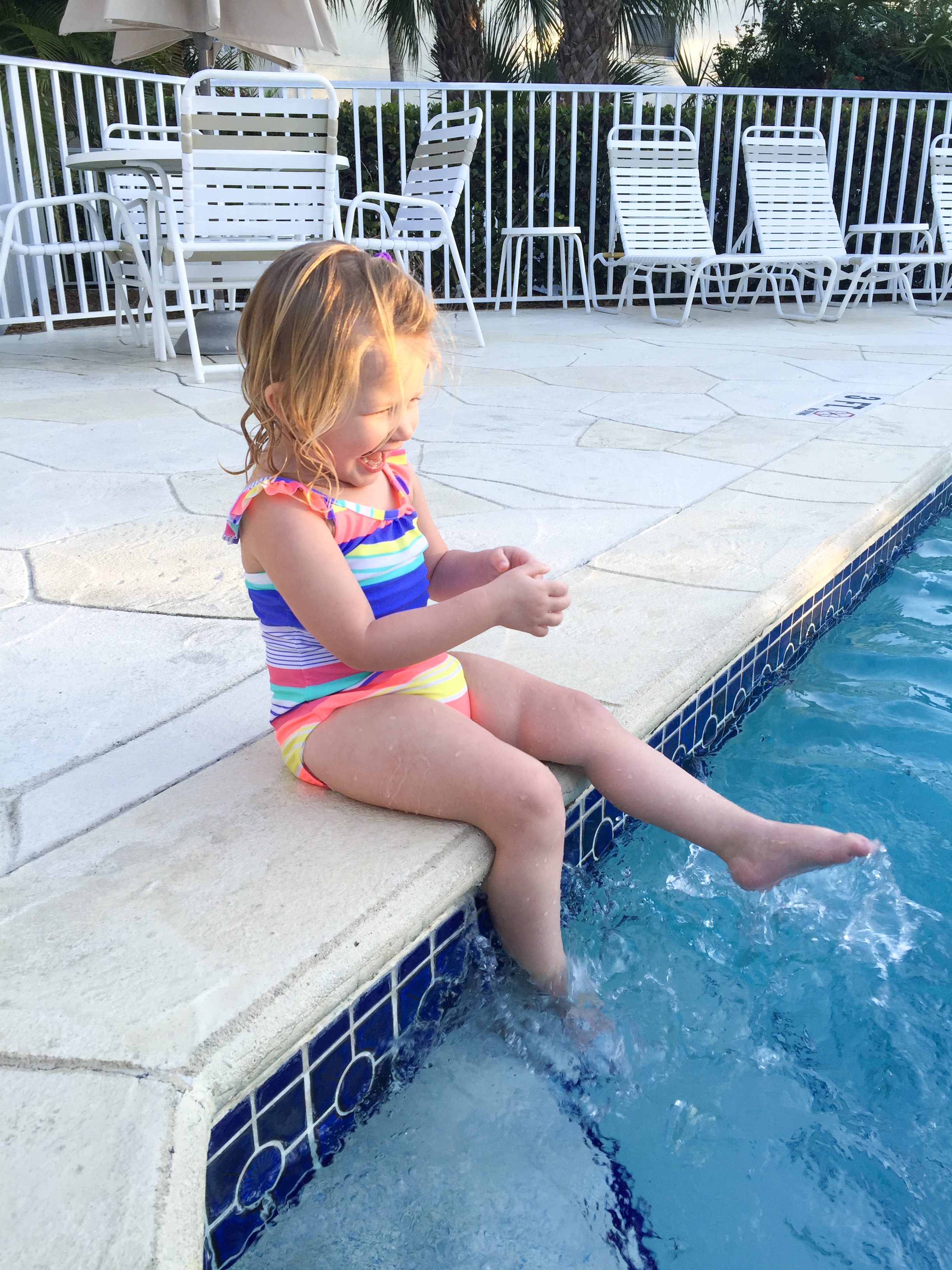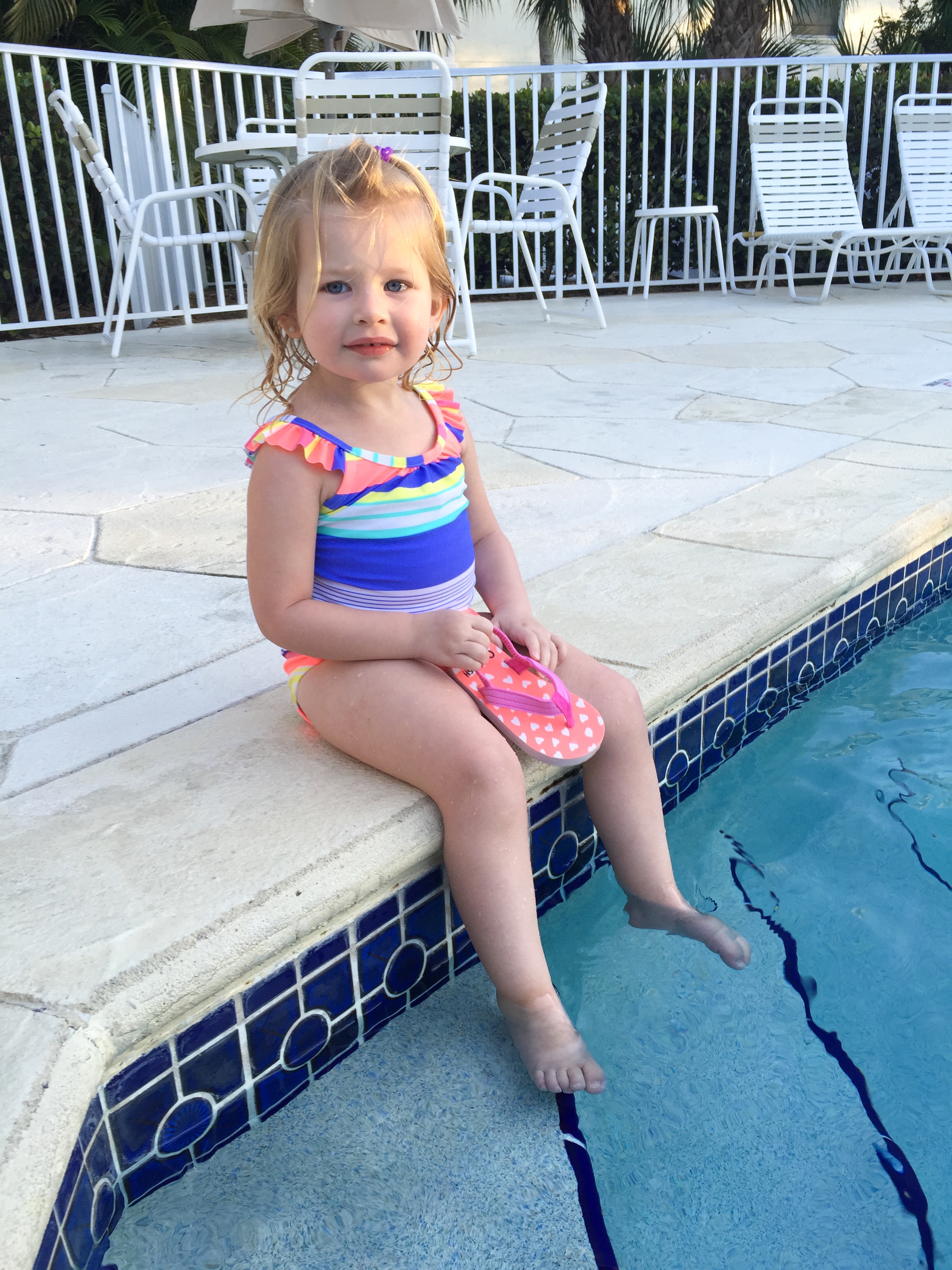 In total, I saved over $26.00 on both bathing suits which is a win in my books. With how many I need for each of them throughout the year, it's always nice to get them on sale.
For a complete list of stores at Miromar Outlets, visit their website, here.
Hope you're having a great week so far!
Disclaimer: I received a gift card in exchange for this post, all thoughts and opinions are my own.