Being that we went on a Sunday night it wasn't that busy. I made a reservation just in case but we really didn't have to- we were seated right away. If you are going on a Friday or Saturday night I would make a reservation for sure. You can call them or make the reservation online.
Since we had been before, we wanted to make sure we tried some new things on the menu. We started with Sushi Cones- Tempura Shrimp, Avocado, Spicy Mayo and Tobiko. They were $4.50 but to die for! They were so light I could of ate 5!
Next we tried Lettuce Wraps. I LOVE lettuce wraps. If you have never had them before it's a must try. The main ingredients in these are water chestnuts, peanuts, crispy noodles and mushrooms. So low in carbs. They were $13 and for an extra $3 you can add chicken or shrimp. We added chicken.
We also tried the Japanese Gyoza which are pork dumplings. I am not too fond of dumplings but these ones were really good. They were so light and fluffy. I loved the hot mustard sauce that came with them as well.
For our main course, I got the Baja Fish Tacos. They were probably the best fish tacos I have ever had. Each corn tortilla was filled with basa, shrimp and guacamole. You got 3 for $14.50 and they were so filling. I think I need to move on because I am craving them now, lol
My husband got Ravioli with Sautéed Shrimp. It was very good as well. Each ravioli was stuffed with spinach and artichoke. Also added was prosciutto, tomato's and capers in a creamy sauce. His meal was $21.50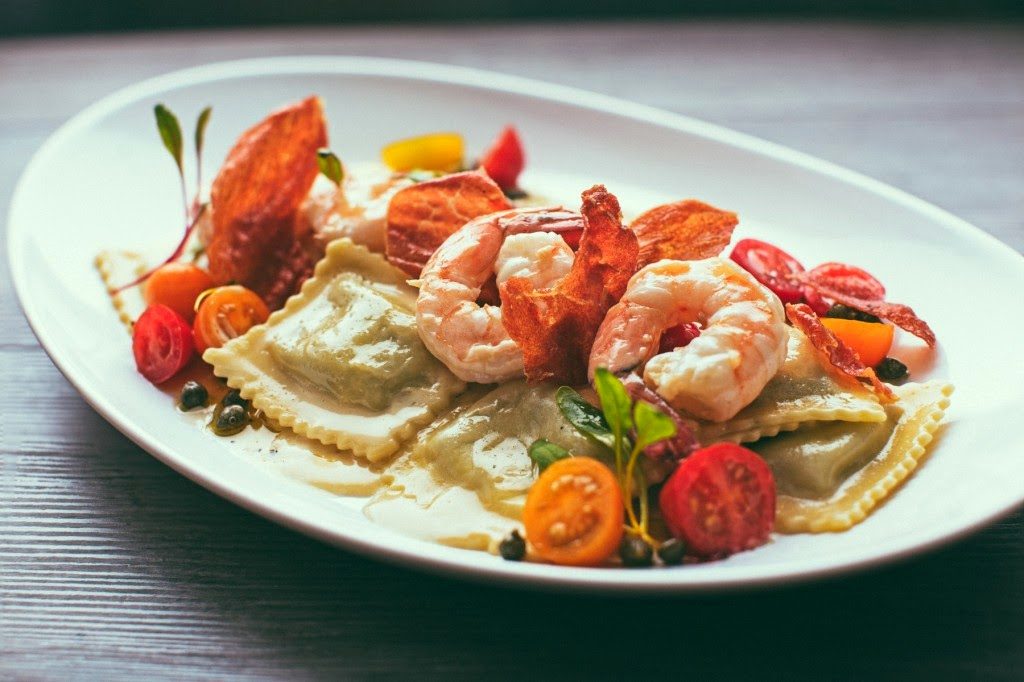 Everything on the dessert menu sounded so good so I had to make room. Since I couldn't decide on what I wanted, I made my husband get a dessert as well so I could try 2 items on the menu. I got the Keylime Pie that had a huge dollop of Tahitian vanilla whipped cream on top, and my husband had the Bake to Order Apple Pie. This apple pie was so delicious. If you don't want to come here for dinner just come and get the apple pie! It was the best apple pie I have ever had. Each pie is hand-folded pastry with toasted almonds, and a scoop of maple ice cream on top. Both desserts were $8.50 each.
Photos courtesy of JOEY Restaurants.