If you read my blog often, you'll remember my posts on my collaborations with Dixie Outlet Mall, and the amazing deals I have found.
For those of you who are new to my blog, Dixie Outlet Mall is located in Mississauga, Ontario. Every time I go, I always find a good deal. So, if you live in the area, you have to check it out. They just added a Forever 21 that has nothing over $15 in the store! Amazing right?!
I am so excited that I have partnered with them again to show you 4 different fall outfits and how much I saved.
Here is my first look: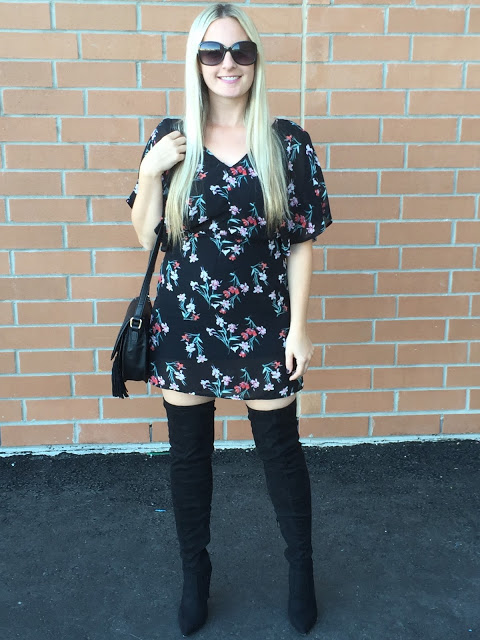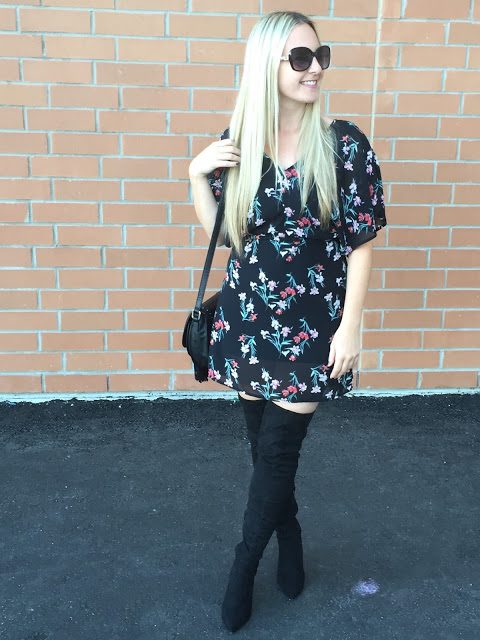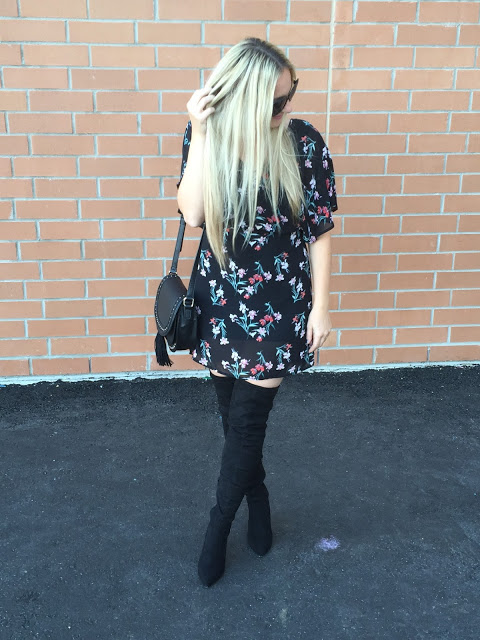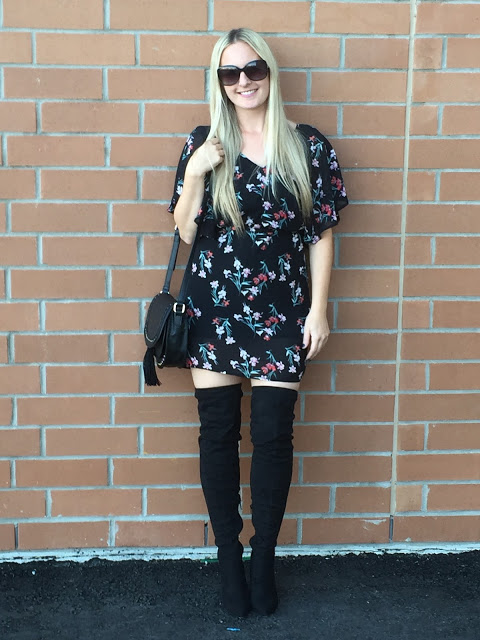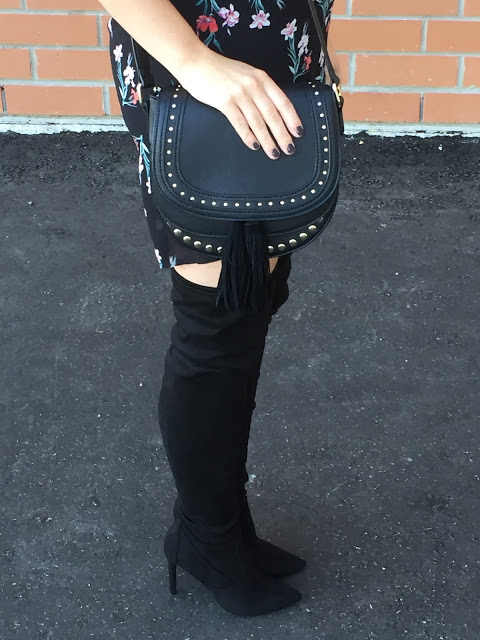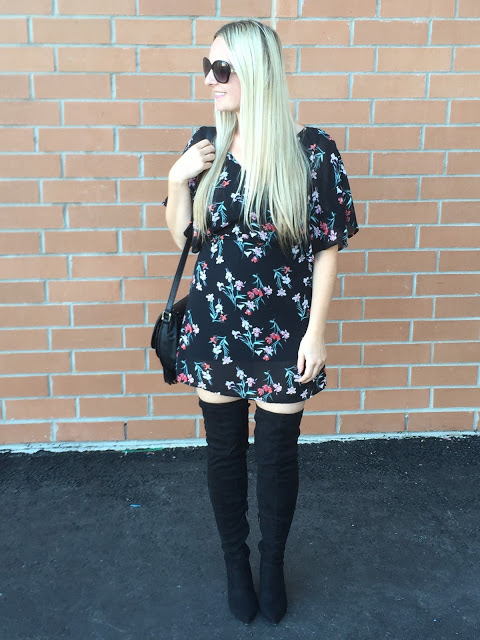 This outfit is perfect for the beginning of Fall. The past few days have been so nice – you don't need a jacket.
I picked up this cute dress from Urban Planet for only $20 (Reg. $42) I am going to get so much use out of this dress. I can wear it in the summer with a pair of flip flops, or in the fall with thigh high boots like I styled it here. For those cooler nights, I could always throw on a light jacket.
I wanted a pair of thigh high boots last year, but I couldn't find a pair in my size. They were selling out everywhere! I picked up these ones at Sirens for $54.99. They were just put on the shelves a couple of days before I purchased them, so they were regular price, but I think they are a staple item for Fall. To finish off the look, I scored this purse for only $39.99 at Winners (Reg. $75 ) The nail head detail and tassel sold me, lol!
Check back next week for Look 2!
For more information on Dixie Outlet Mall, visit their website
here
I was provided a gift card for this review but all opinions are my own.