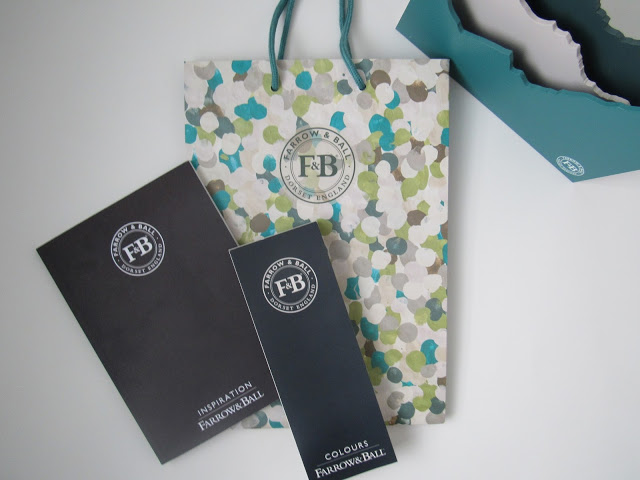 Have you ever heard of
Farrow & Ball
? They have a beautiful line of paints and wallpapers. For those of you who are unfamiliar with the brand, let me give you a little background on them because it's pretty interesting.
Farrow & Ball was founded in 1946 by John Farrow and Richard Ball in Dorset, England. Their passion for making paints rely on original formulas, age-old methods and using only the finest ingredient and high levels of pigment and rich resin binders to produce their signature colours. Even their wallpapers are original, they don't use ink . They use traditional block and trough printing methods with their richly pigmented paint to produce the finest quality wallpaper and make each design unique and beautiful.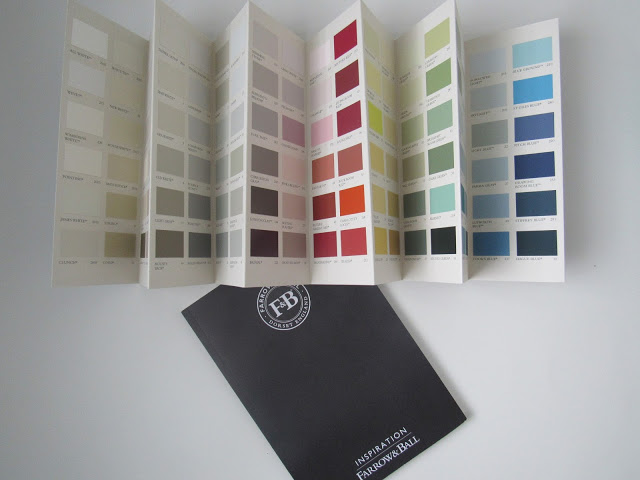 I love that all of their colours have their own back story behind it's name. For Example, the inspiration behind the
Stiffkey Blue
colour was from the mud found at Stiffkey beach in Norfolk, England!
Watch this short clip:
w
Farrow & Ball has a total of 132 colours in their paint collection which includes their 9 new colours they launched for 2016.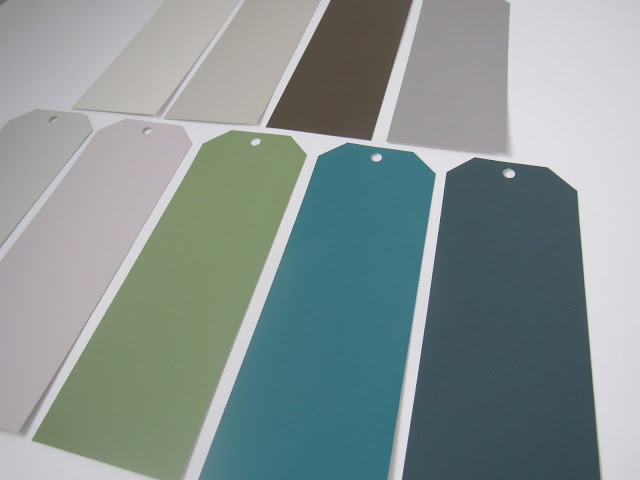 Top row from left to right: Shadow White | Drop Cloth | Salon Drab | Worsted
Bottom row from left to right: Cromarty | Peignoir | Yeabridge Green | Inchyra Blue | Vardo
Now Farrow & Ball has challenged me to choose my favourite new colour from the 9, and create a moodboard explaining my inspiration behind it. Well, right away I knew which colour I would choose-
VARDO
! I have a similar teal colour as an accent colour throughout my whole house and I absolutely love it!
Here is my moodboard. I kind of went for a more beachy look. I like how it looks so fresh and clean. Using neutral colours makes it feel very light and airy. Then having the accent colour of vardo gives it a nice pop of colour that isn't too overpowering. I don't like too much colour in a room. I tend to lean more towards neutrals and use the darker colours as an accent. This look would look so nice in a living room, family room or bedroom. I would paint the walls in the cream colour (Matchstick No. 2013) and do an accent wall in the Vardo.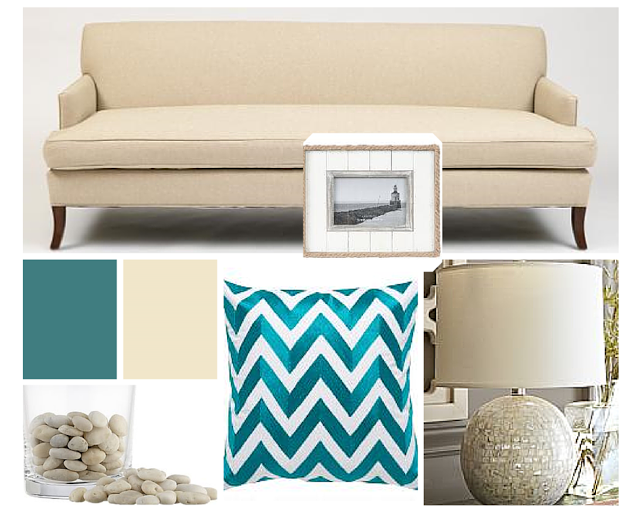 Source List: Couch- Sarah Richardson Design, Lamp- Pottery Barn, Rocks- Crate and Barrel, Pillow- Urban Barn, Picture Frame- Urban Barn, Paint Colours- Farrow & Ball (Vardo & Matchstick)
Which is your favourite colour??
For more information on Farrow & Ball, you can visit their website HERE
Disclaimer: This post was written in collaboration with Farrow & Ball. Images are my own unless specified.