I received the Schick Intuition Razor a couple of moths ago in a grab bag at an event, and I couldn't wait to jump in the shower to test it out when I got home. I am a shaver, not a waxer, so anything that looks quicker, easier and cuts my shaving time in half, is worth trying in my books.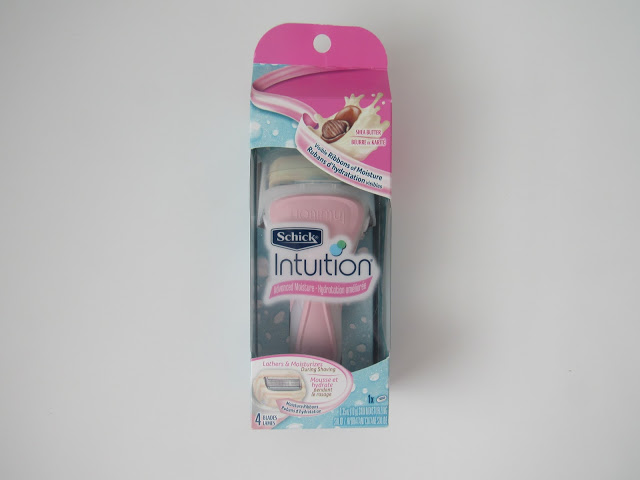 What I love most about the Schick Intuition Razor is that I don't need to buy any shaving cream- one less thing I need to keep in the shower. It actually comes with a moisturizing bar surrounded by a 4 bladed razor. The moisturizing bar that came with mine was in the "Shea Butter" scent. In this kit, the razor blade was included, but when it runs out you do need to buy refills. They come in packs of 3 or 6 in all different kinds of scents.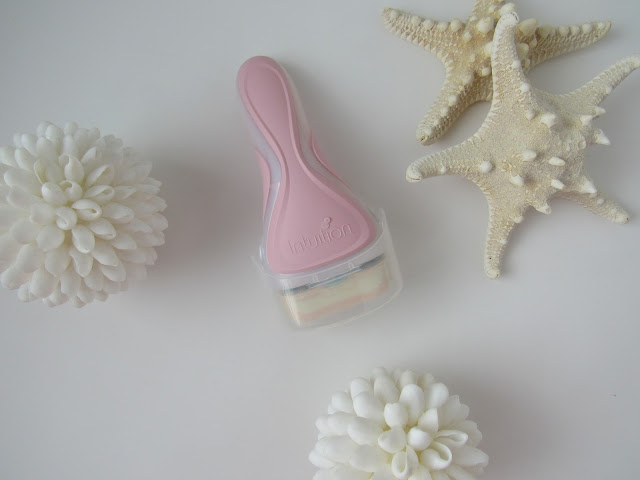 To start using it was pretty simple. All you need to do is attach the moisturizing bar/ razor to the handle, get it wet and you're ready to go. In one easy step the bar starts to lather, shave and moisturize all at once. I liked that the razor was very light weight and not heavy. It also has a good handle to grip when shaving. I also found that the moisturizing bar lasted a long time as well.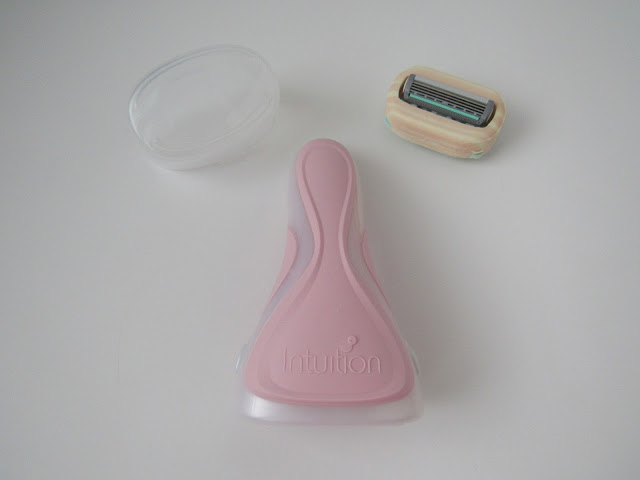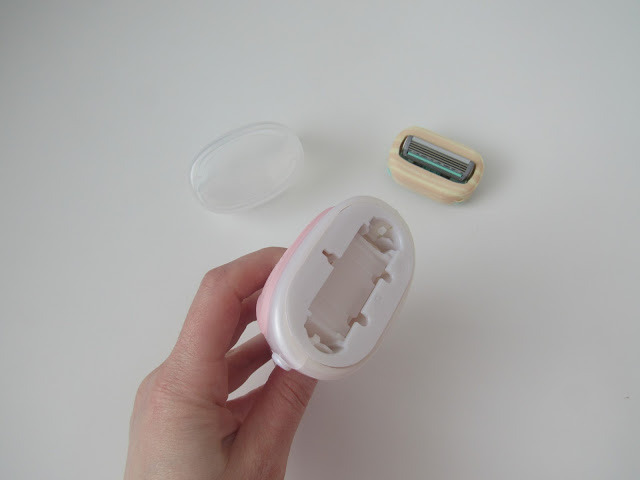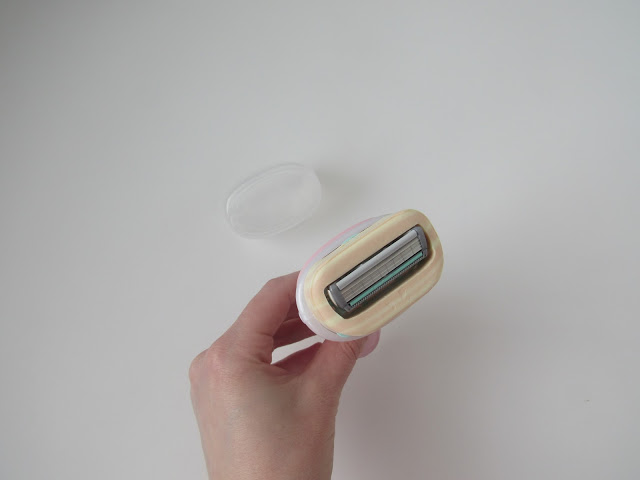 When I am done shaving my legs, they feel so soft and smooth. I never see any nicks or cuts. I love skipping the step of shaving cream, it just makes my shower routine go that much faster!! Where has it been all my life?!
I also think this razor is perfect for traveling since it's a razor, and shaving cream all in one. It's nice and small and easy to pack!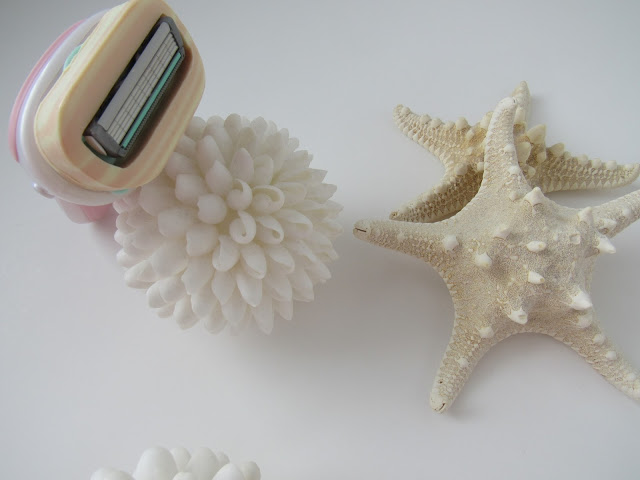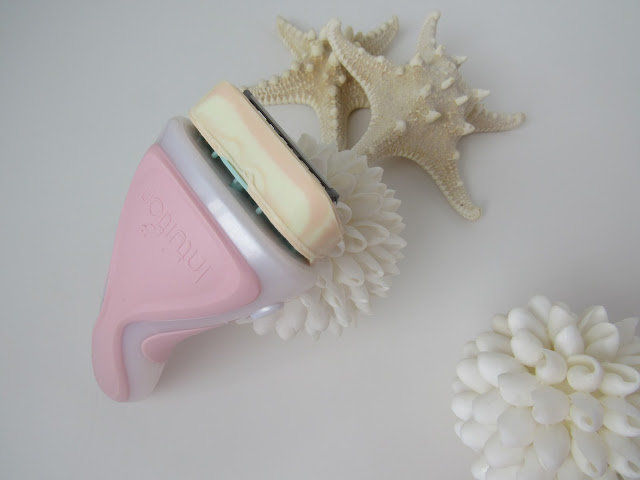 For more information on the Schick Intuition, visit their website
HERE