Our Christmas cards from Shutterfly came in last week, and I am so happy with how they turned out. This is our third year ordering our cards from Shutterfly, and I have to say they haven't disappointed us yet. Their cards are such great quality, and I have all the designs, and options you can choose from.
This year I chose a Gate Fold Card for our Christmas cards which are 5 x 7 in size. The design of our card is called "Snappy Snowfake Snapshots Holiday Card" It holds 3 photos on the front, 4 on the inside, and 1 on the back.
All of the pictures on the card this year I took myself, instead of hiring a photographer. The kids were very co-operative which was nice, but shocking, lol. I also took the photos at the end of the October, so it was a bit warmer for them to be outside.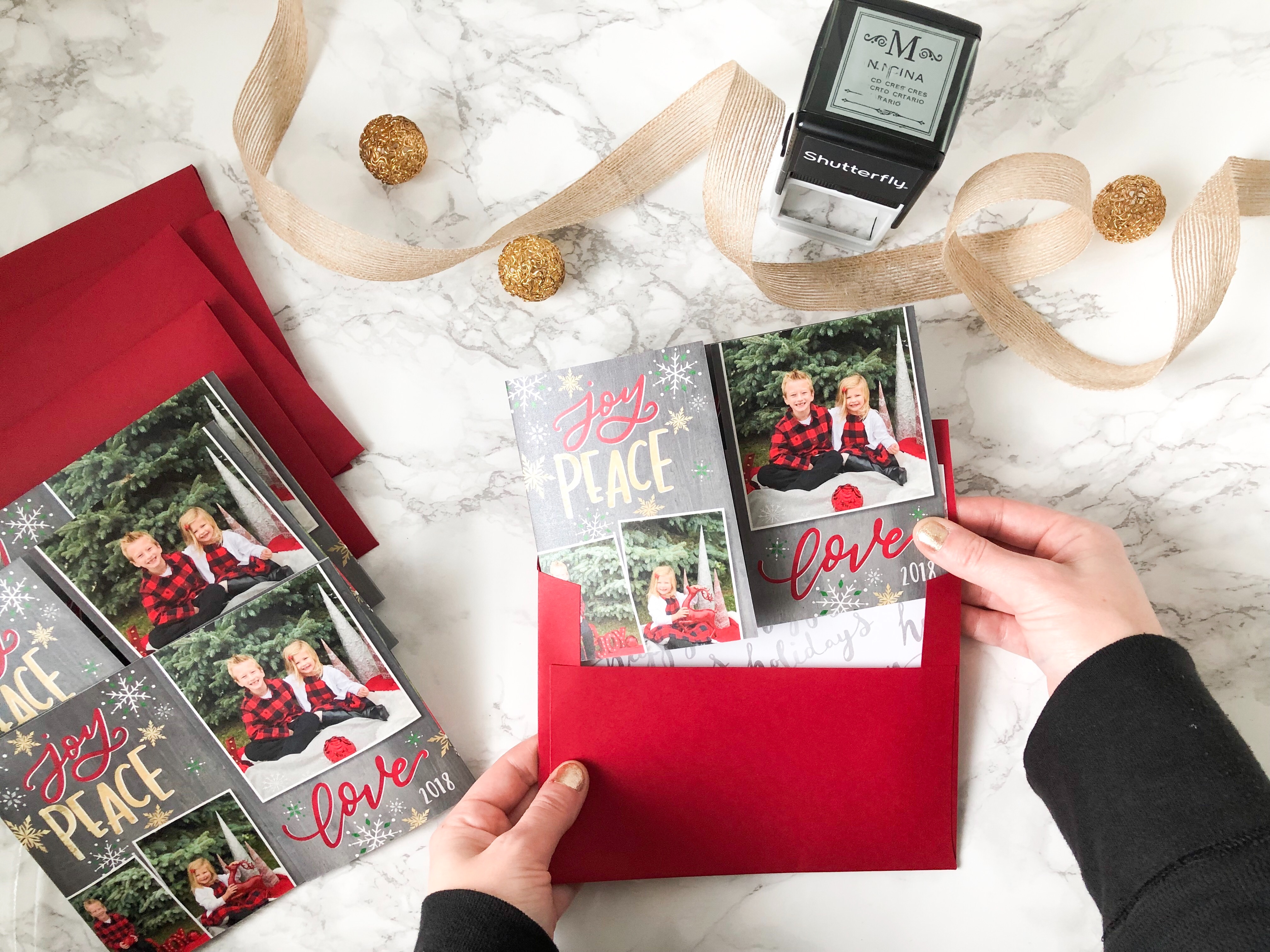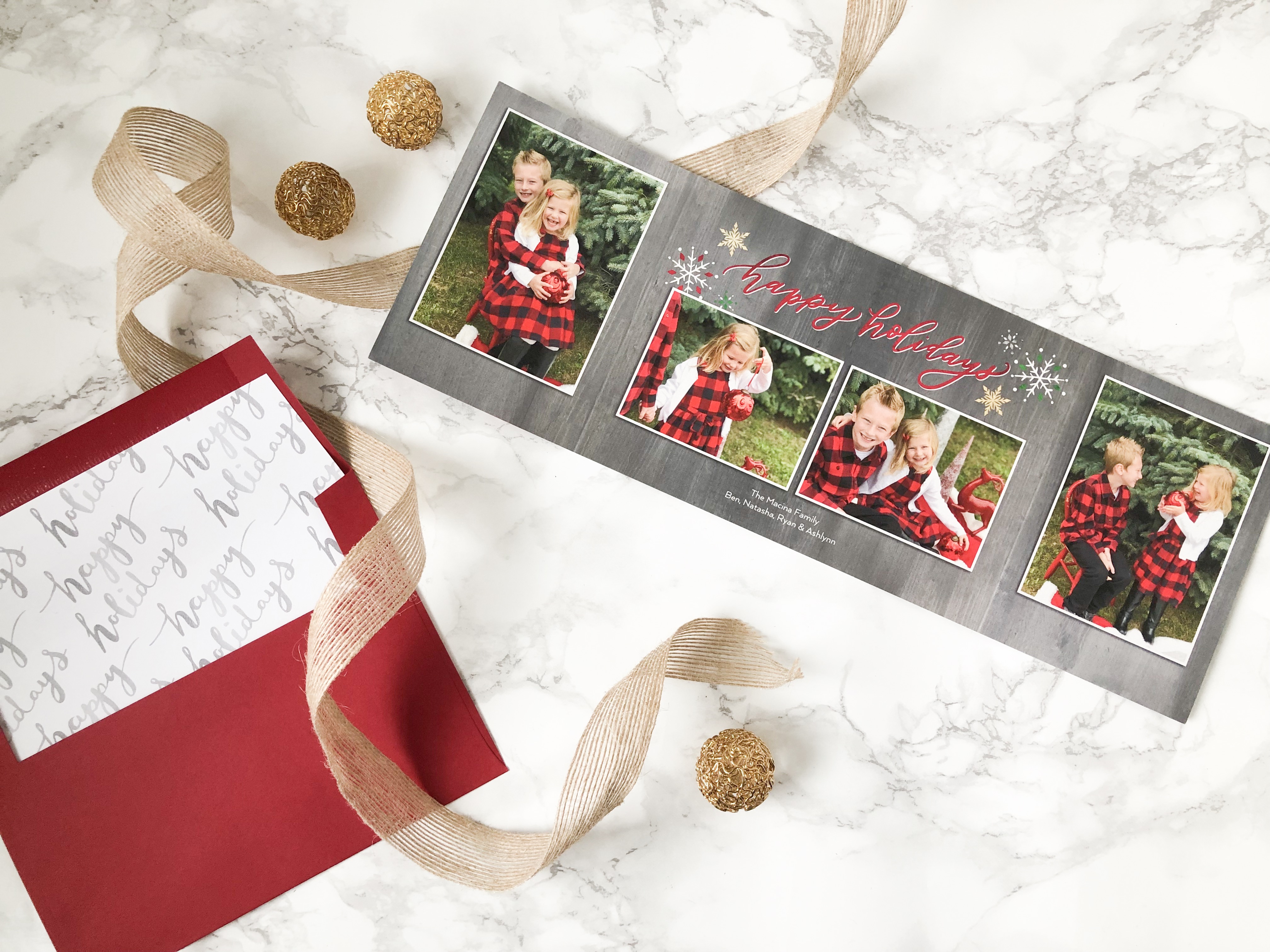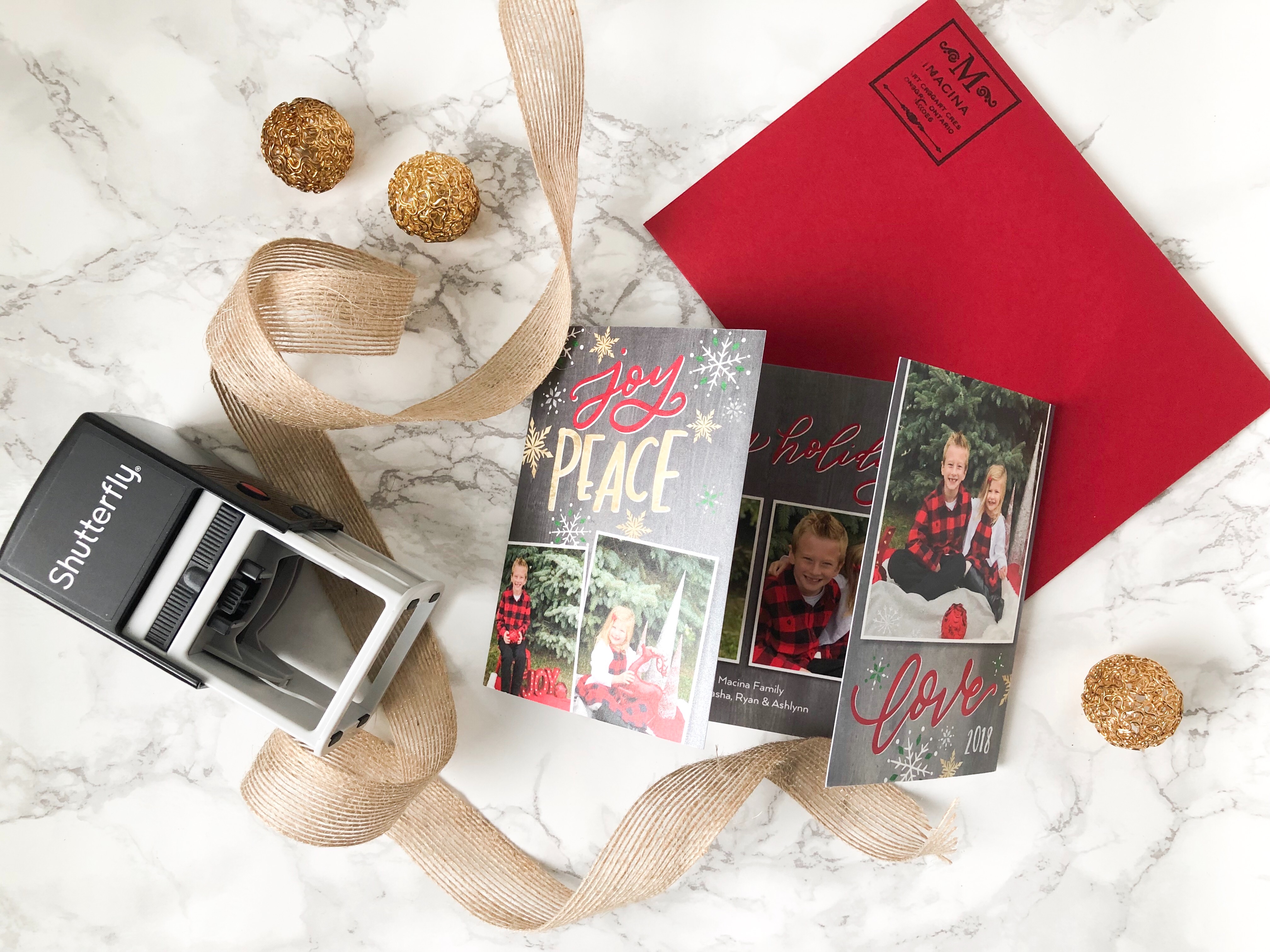 Ordering our cards through Shutterfly is super easy. Here is a step by step process on how to order your cards, so you can see how easy it really is.
Step 1- Choose the card design, quantity of cards, and type of cardstock you would like ( Signature or Pearl Shimmer). Then click personalize. I chose the Pearl Shimmer Cardstock which is an upgrade, but in my opinion totally worth it. It completely enhances the card.
Step 2- Upload your photos you would like on your Christmas card, and then drag and drop each photo into the grey squares. Add whatever text you would like in the card
Step 3- White envelopes are included with your cards, but you can upgrade them if you like. You can choose a different colour, a design, or even add a liner. With my cards, I upgraded to red envelopes, and I also chose a custom liner as well.
There is also an option to add addresses to your envelope. It would be an extra charge, but you can add a Return address, or even Recipient address to your envelope or both.
Step 4- Preview your order, and add to cart! That's it! Done!
If you need more time to create your card, there is the option of saving your work, so you can come back to it and work on it at a later time. I had to do that a couple of times, and just named my file "Christmas Cards 2018″ and saved the project under " My Projects"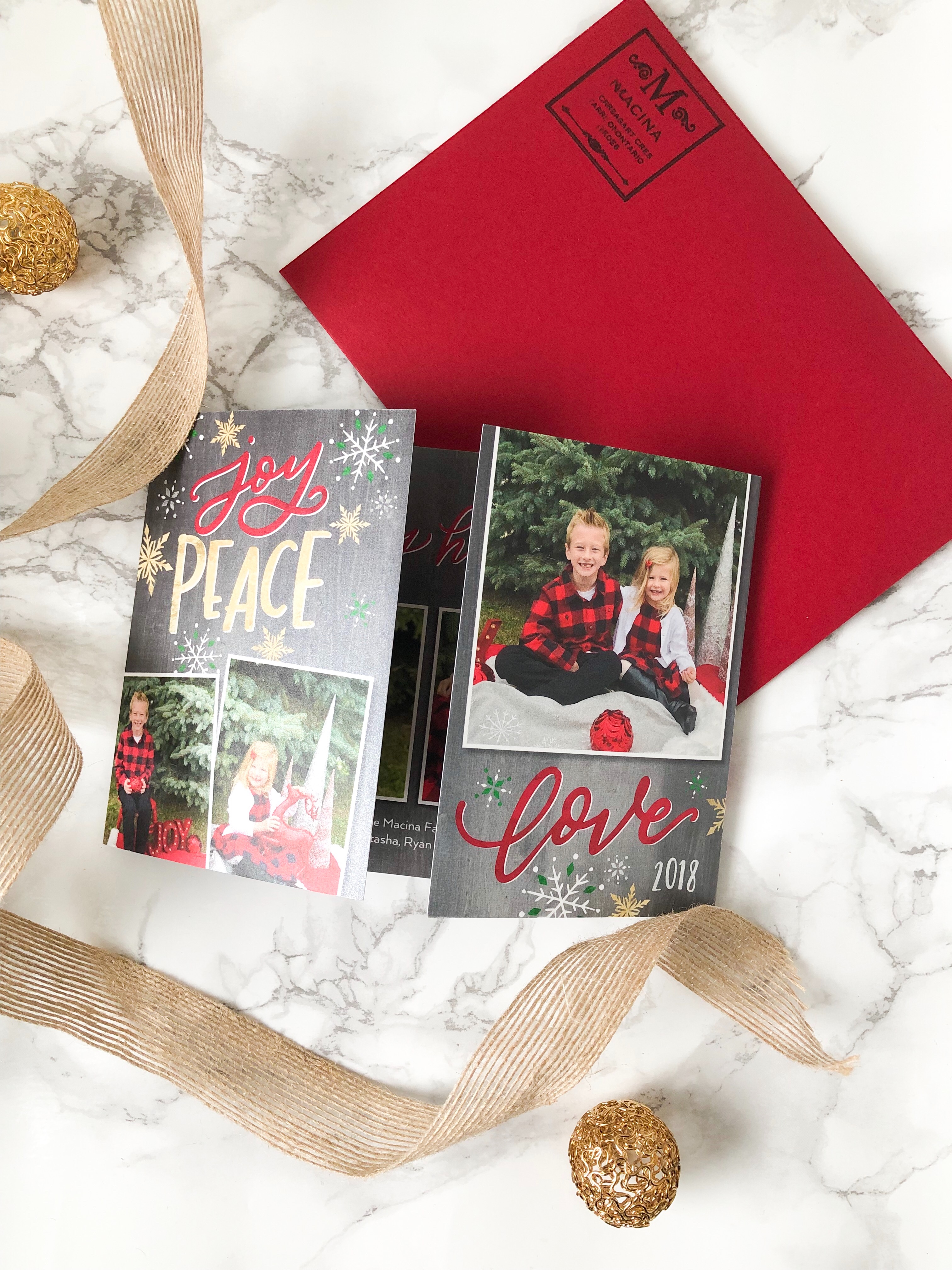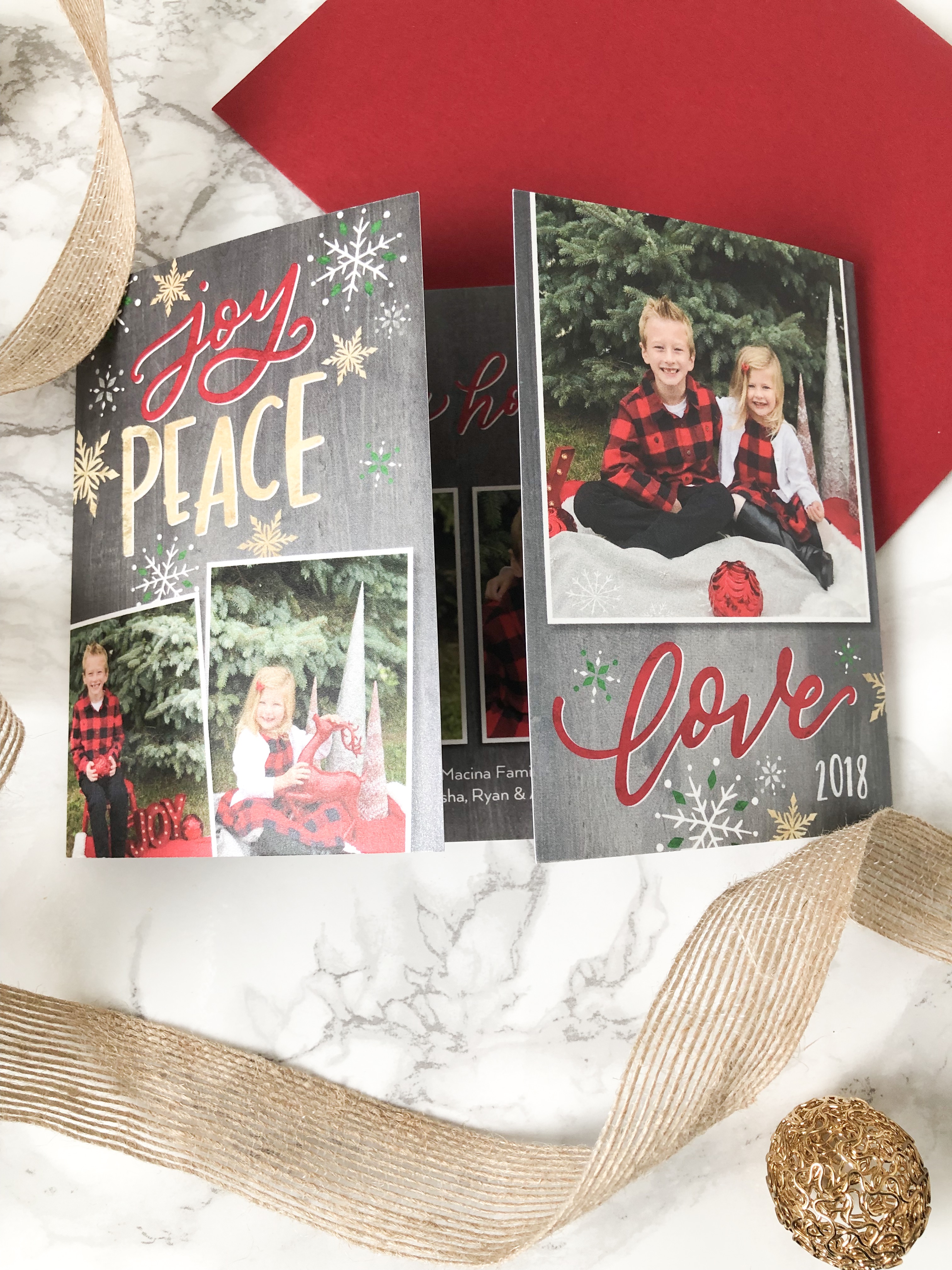 I opted out for the return address on my envelopes, and instead ordered this Custom Self-inking Rubber Stamp. They have so many designs to choose from. I went with the "Embellished Address" design. The included black ink-pad is good for 800-1000 uses.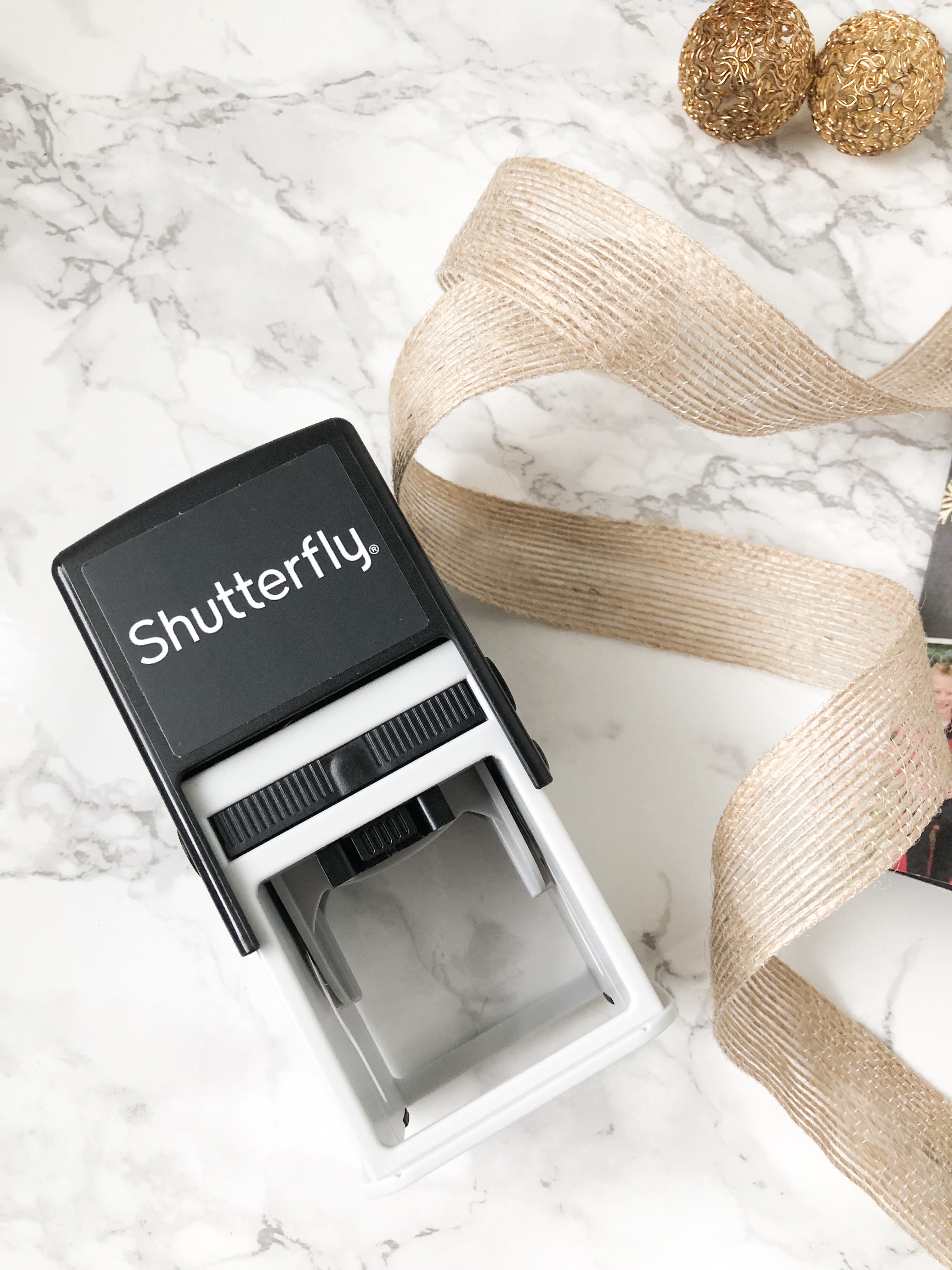 If you're looking for some unique custom Christmas gift ideas, here are 2 that I absolutely love!
Check out this custom photo puzzle. Not only do they have a bunch of designs to choose from, but they also have 4 different sizes as well. You can choose from a 60, 252, 520 or 1014 piece puzzle. The puzzle pieces are nice, and thick too.
I got the 60 piece puzzle, and had all my favourite pictures of the kids when they were babies added on it. A perfect keepsake for yourself, or to give to a grandparent for Christmas.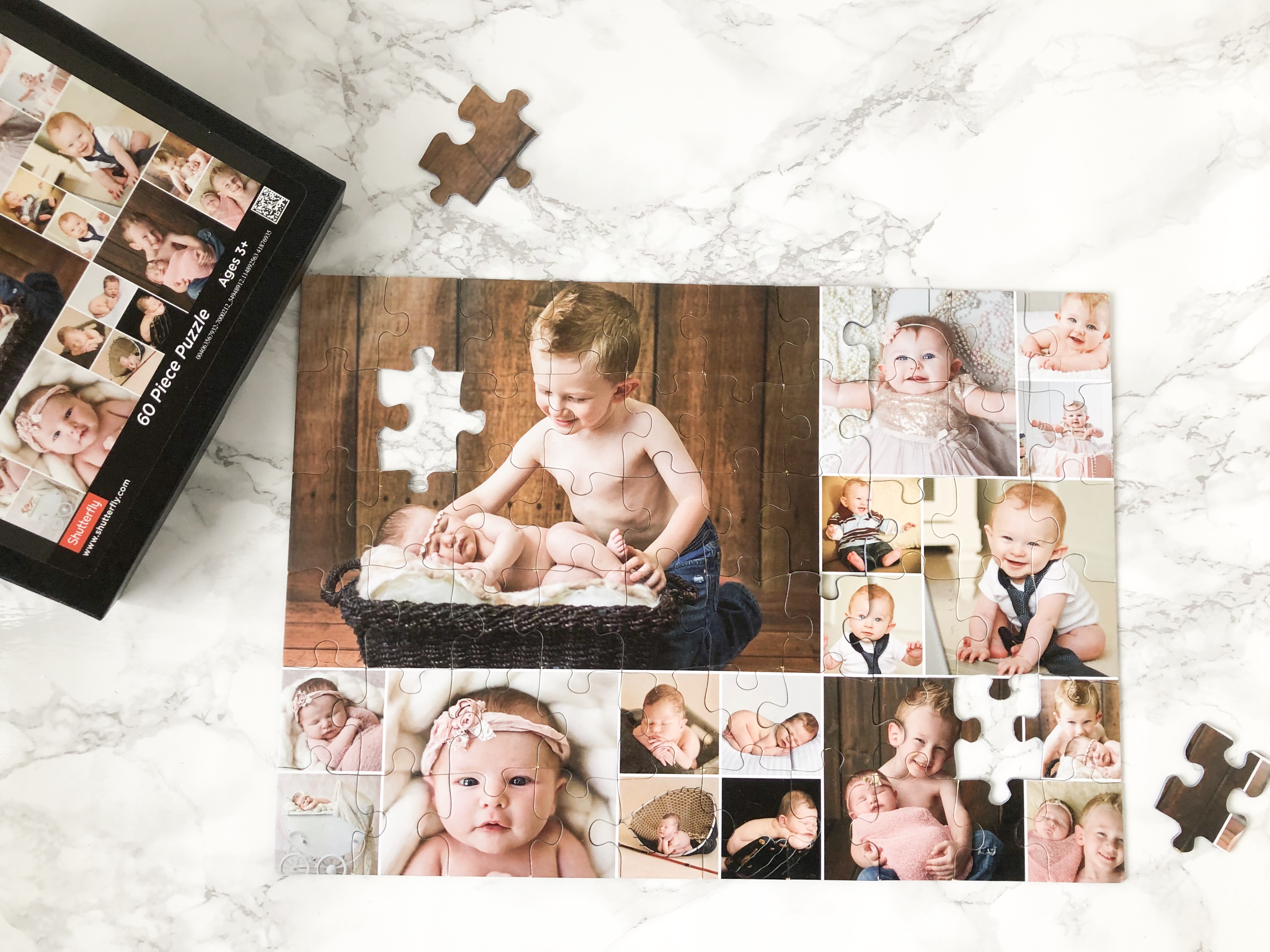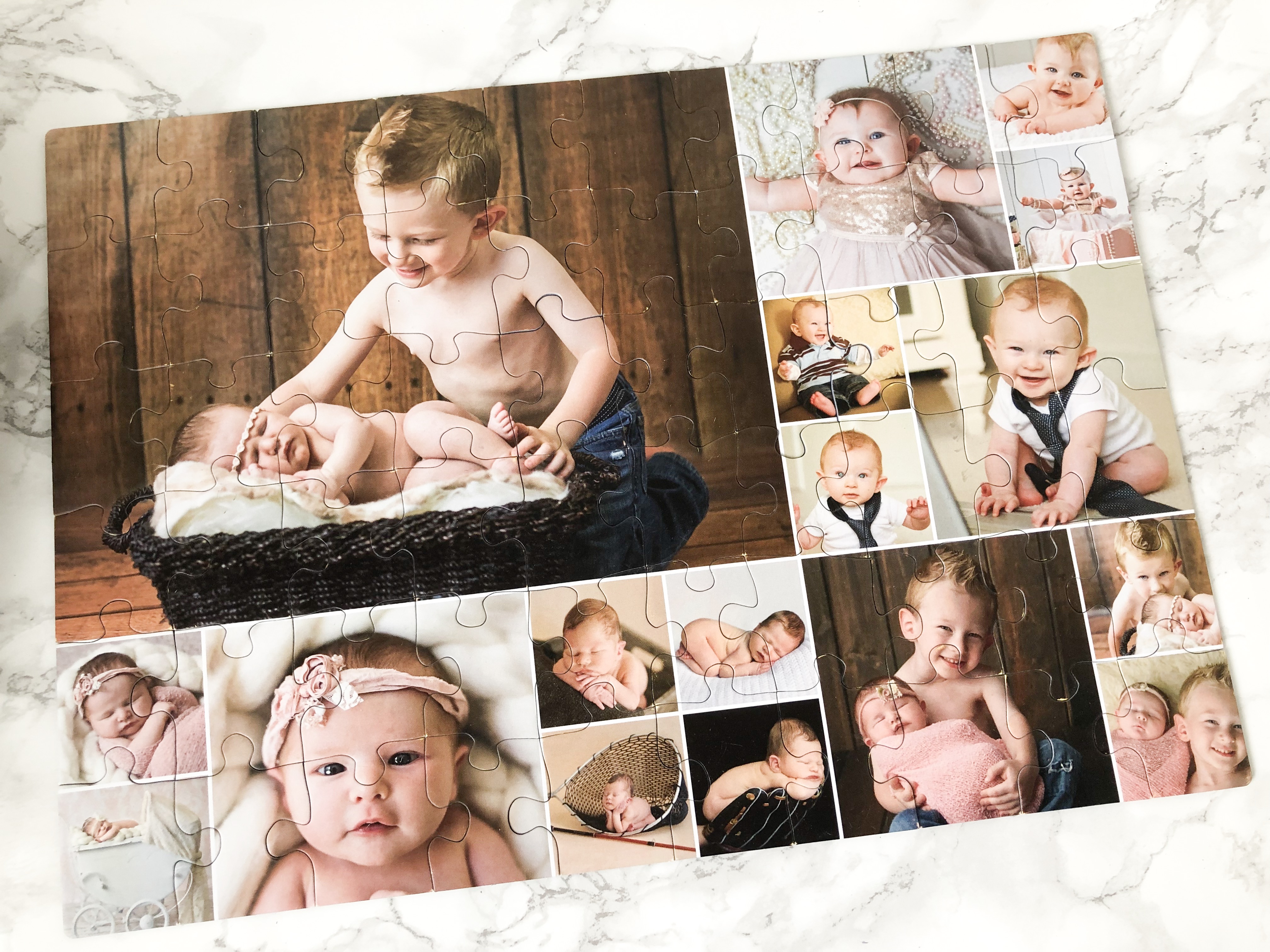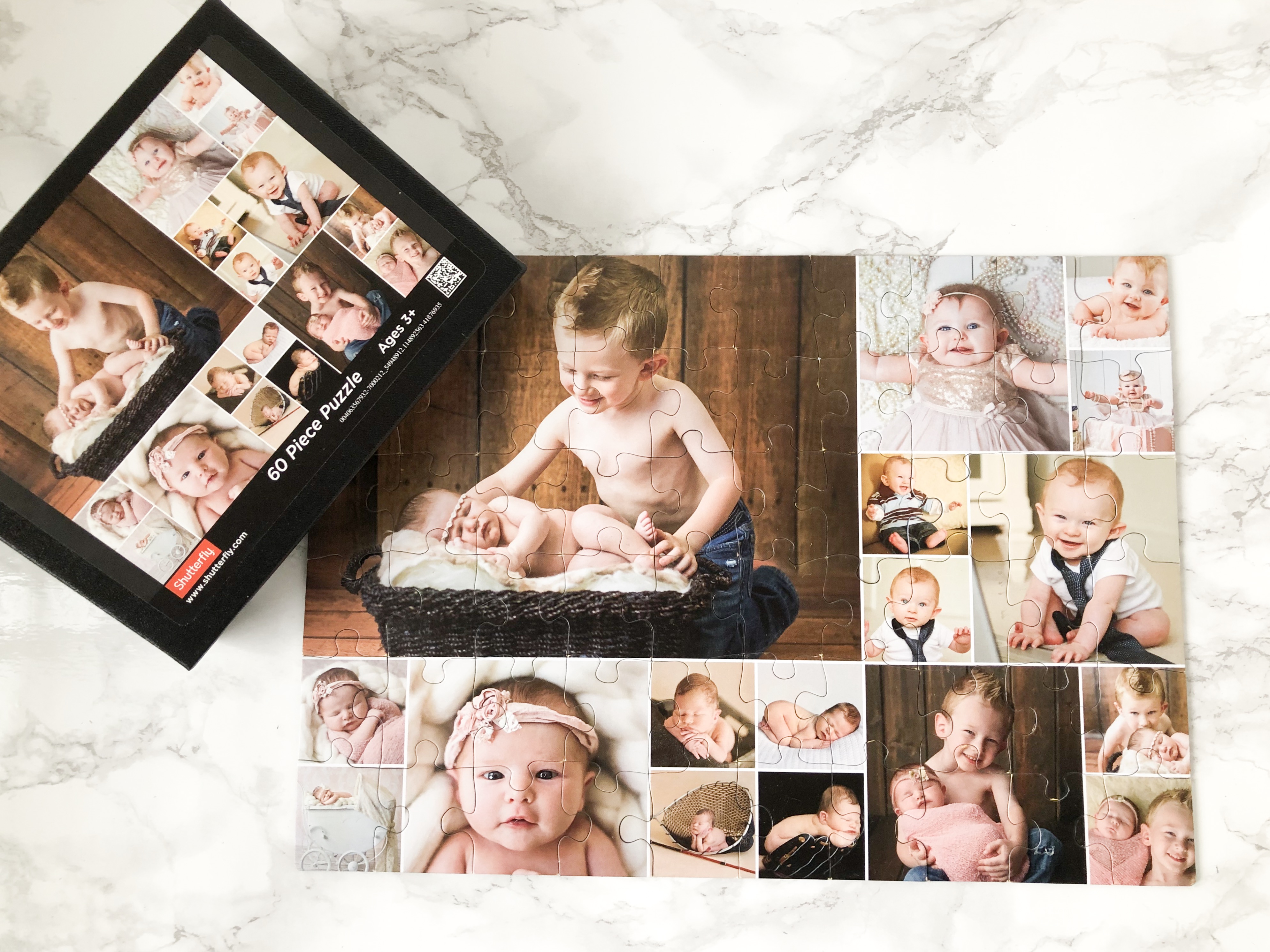 Another great gift idea is this Fleece Photo Blanket. You can choose from a bunch of designs, and sizes as well. You can also choose the material. They have 3 options, Fleece, Fleece Plus, or Sherpa. I got the "Lovely Craft Design" in the 60 x 80 size in the Sherpa material. It's so soft. This blanket is amazing quality, and such a great price!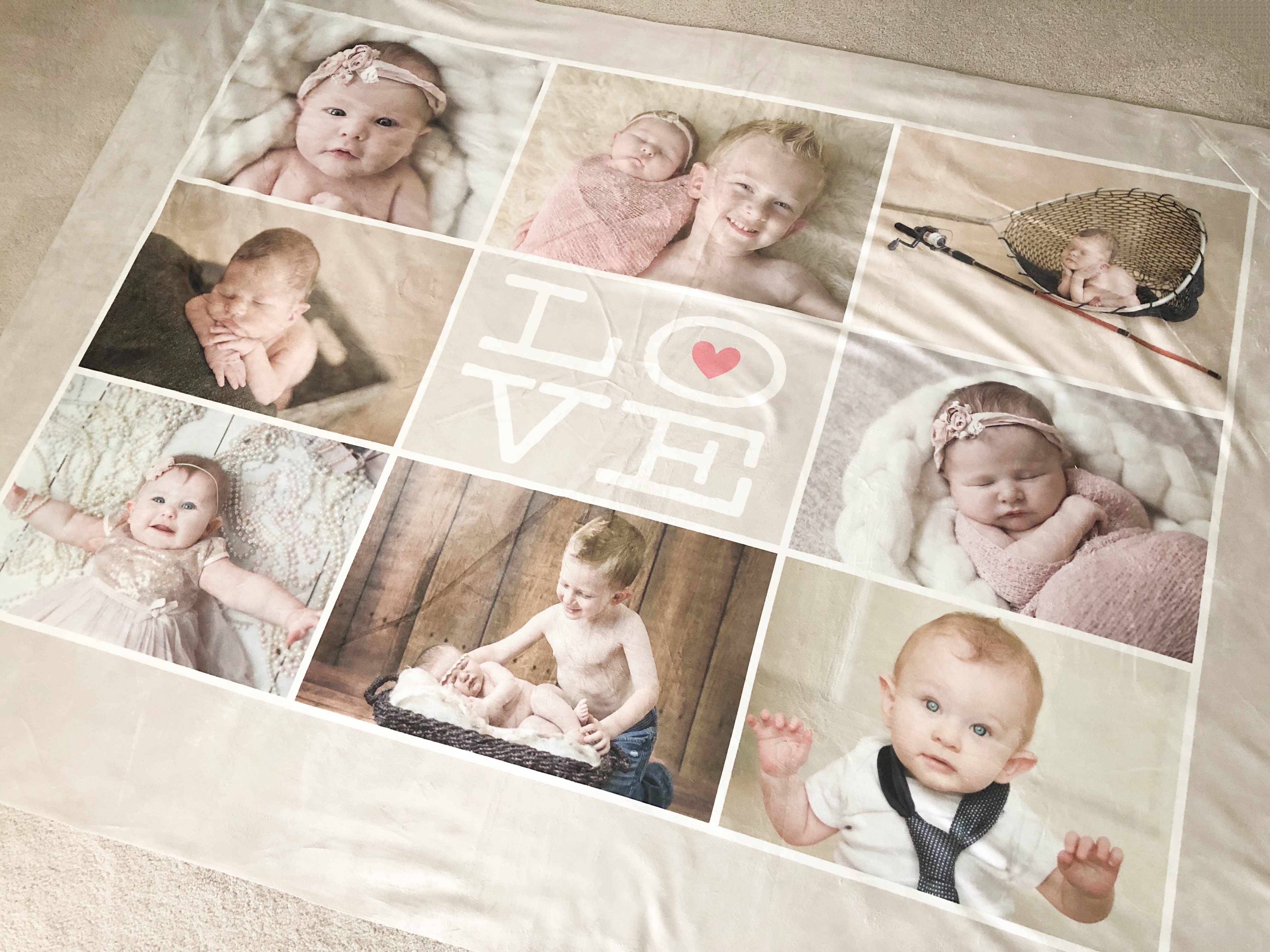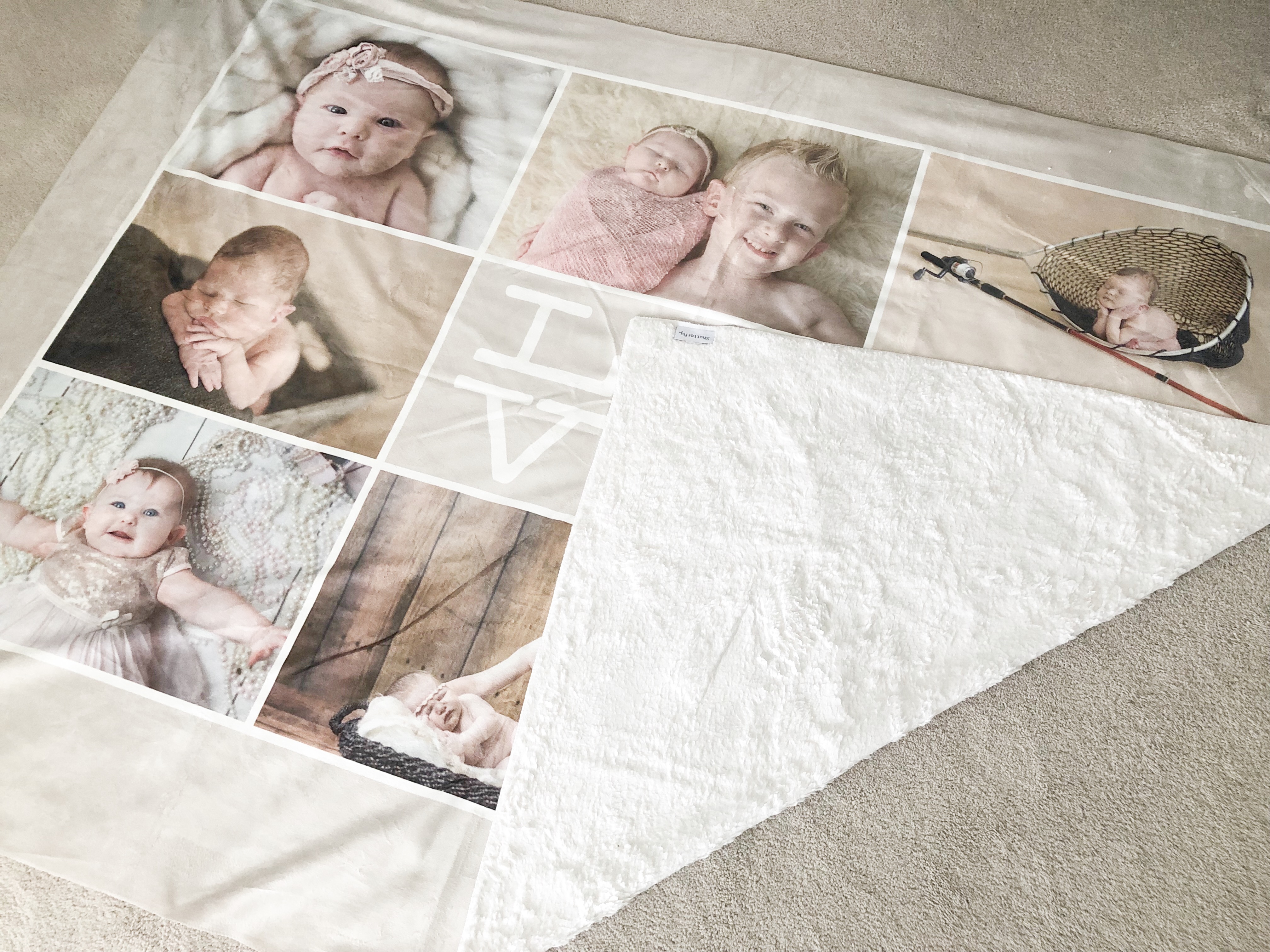 For more information on Shutterfly, or to order your Christmas Cards and gifts, visit their website, here
Disclaimer: Thanks so much to Shutterfly for partnering with me on this post.