As I am writing this post, I can hear my daughter in her room listening to a YouTube video of Chuck E's Happy Dance. She has not only been obsessed for months with the happy dance, but anything to do with Chuck E. Cheese. So, when it came time to planning her birthday party, I knew Chuck E. Cheese was the perfect place to have it!  She was so excited about her party…like I mean really excited. Once we got her invitations printed, she handed them out to all her friends, and saved one for herself to keep under her pillow at night. Even weeks before her party, she told everyone that her birthday party was going to be at Chuck E. Cheese before they could even get a word in, lol!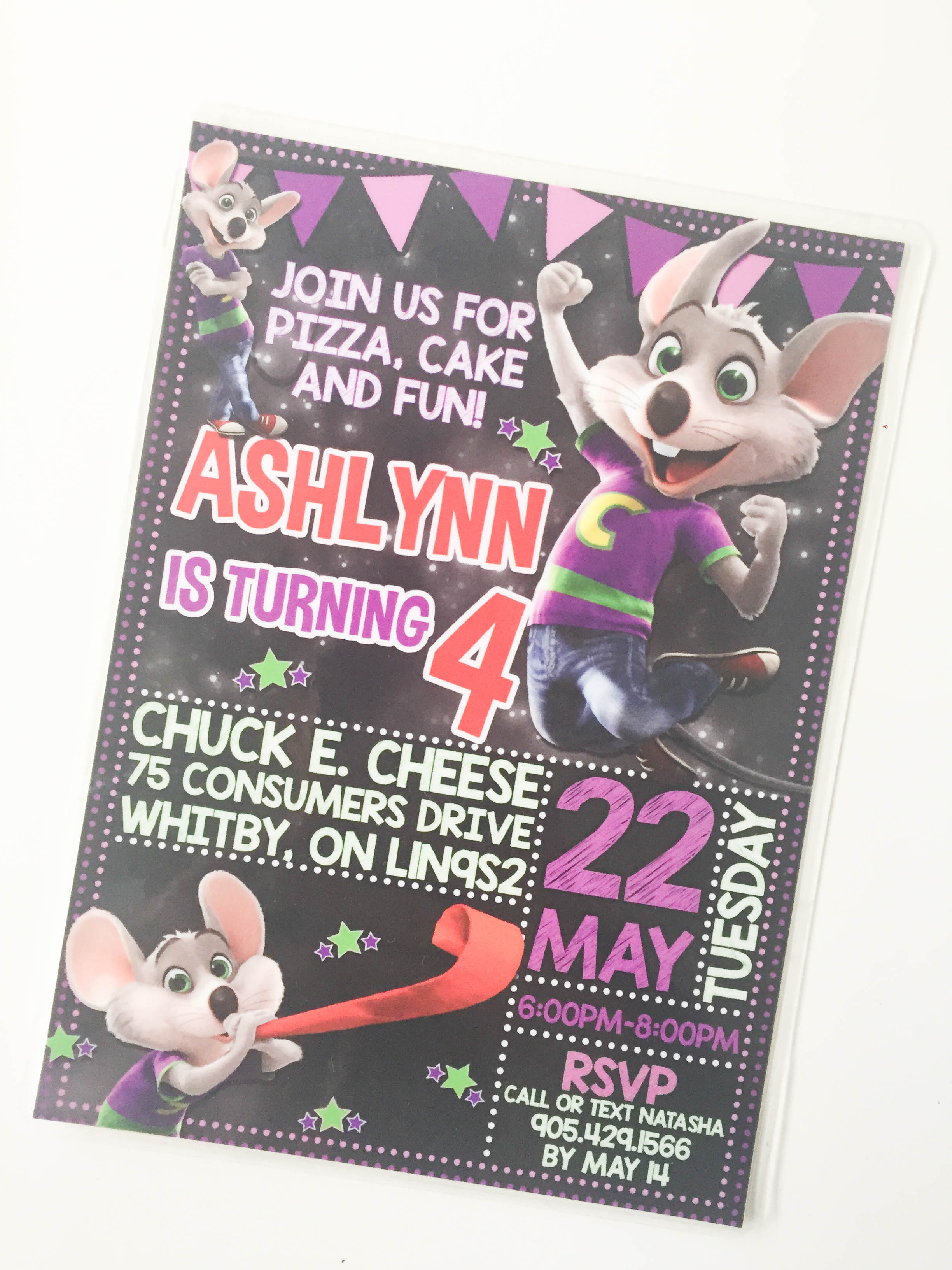 There are 3 birthday party packages that you can choose from when booking a birthday at Chuck E. Cheese. I went with the "Mega Super Star" package for my daughter's party which included:
*A reserved table for 2 hours, tablecloth, paper plates, utensils, and a dedicated server for you, and your guests
*2 slices of 1-topping pizza, and drinks with free refills per child
*Collectable Cup with FREE refills for the life of the cup per child 
*UNLIMITED GAMES per child
*9 Helium Balloons
*Dippin' Dots ice cream per child
*Goody Bag per child
The birthday child also gets an exclusive Birthday Star Play Band, 1000 Bonus Tickets, a Birthday Show, and an experience inside the Ticket Blaster!
**If you want to order more food for the kids, or adults, they have a huge menu to choose from. I just ordered a few extra pizzas for the adults, but they also have wings, salads, sandwiches, sweets, and more. Check out the full menu here.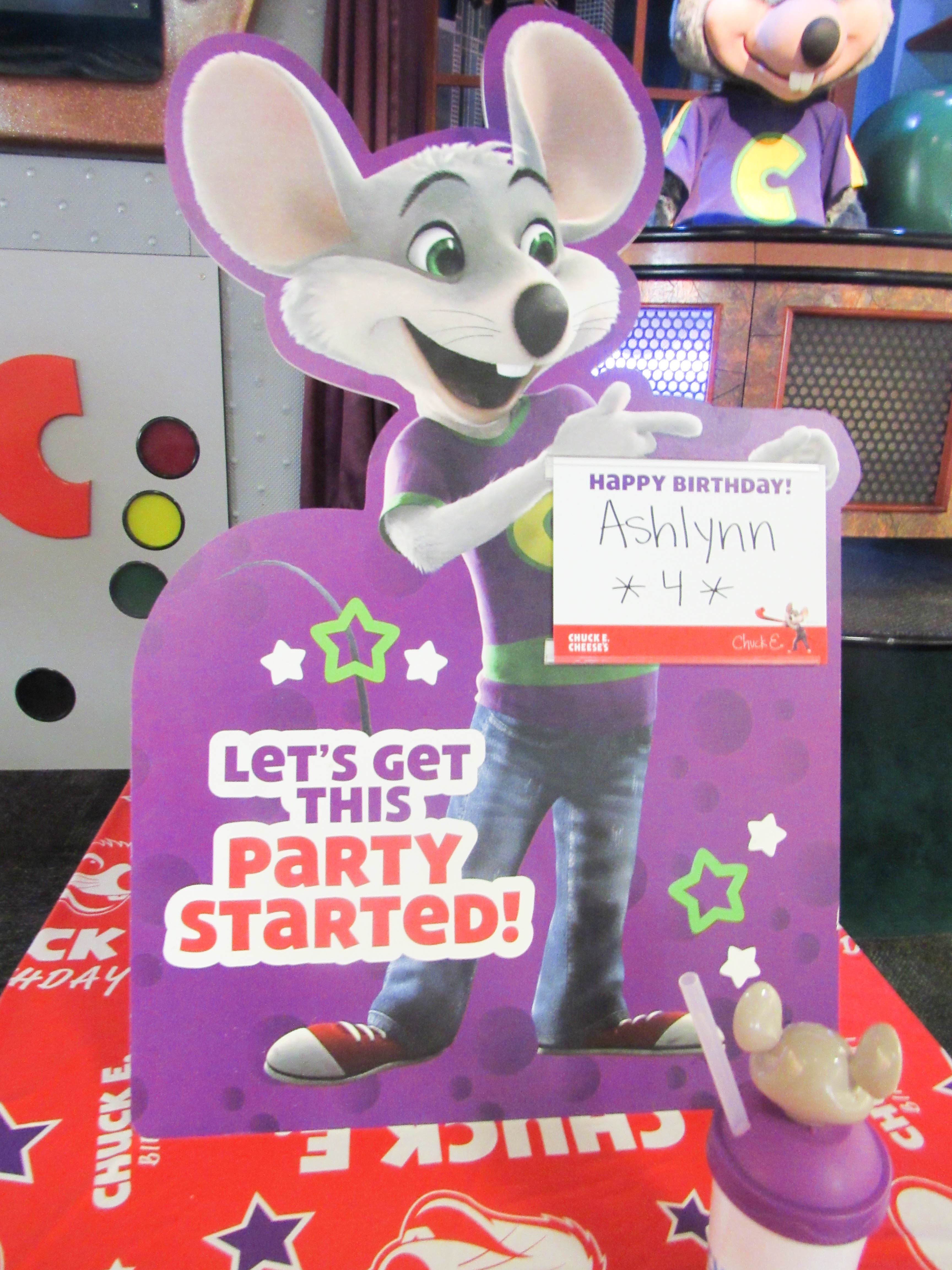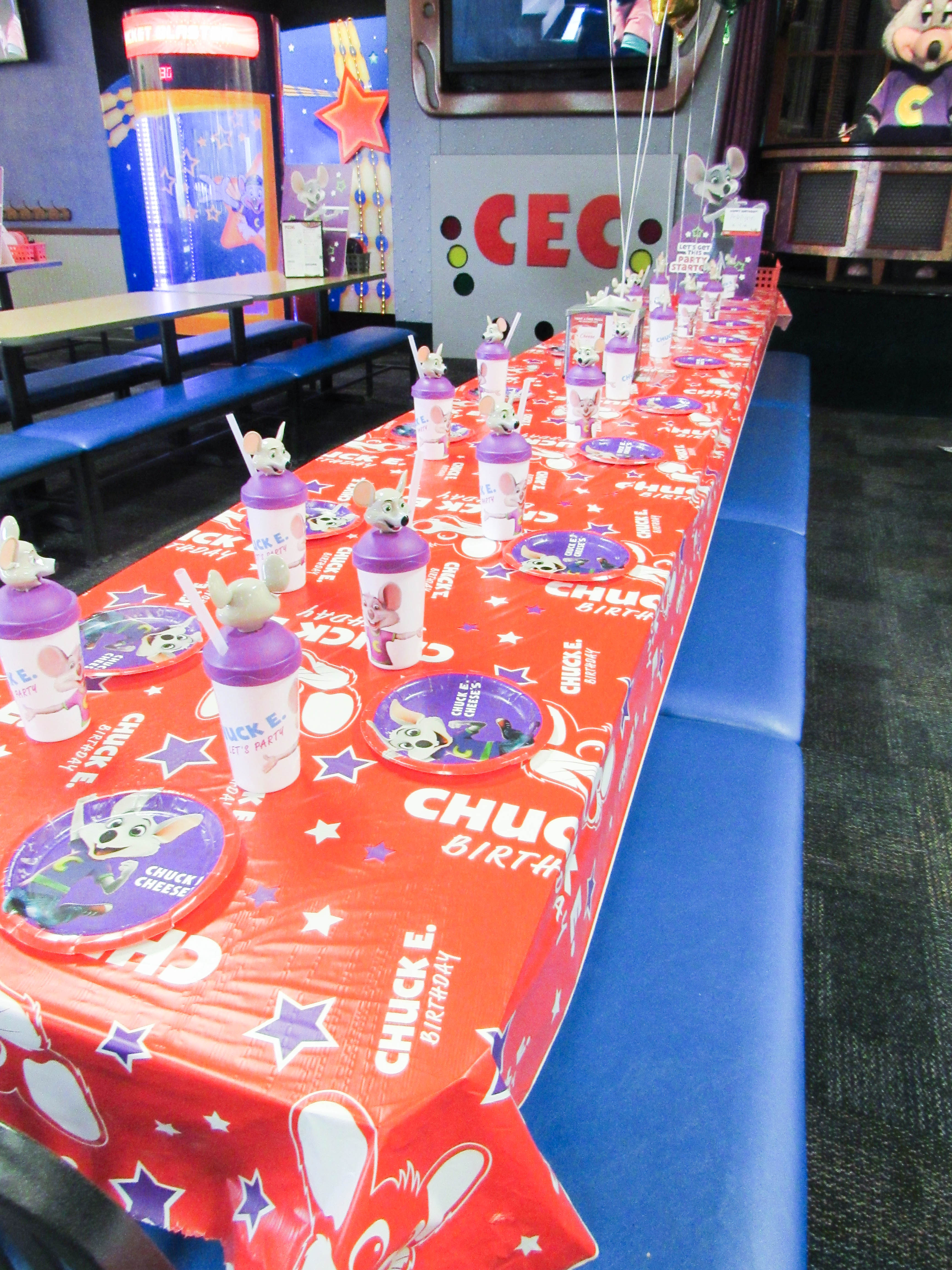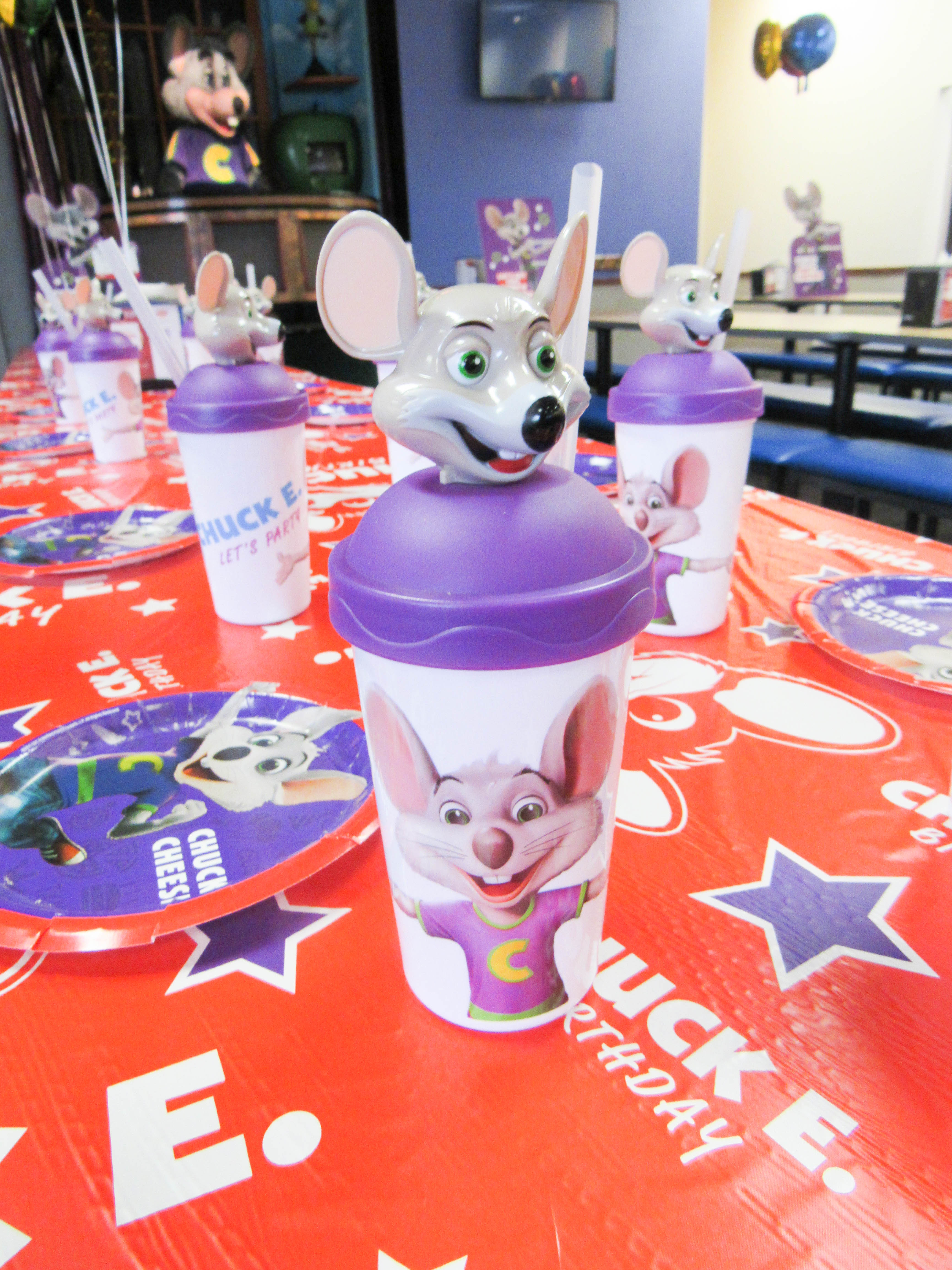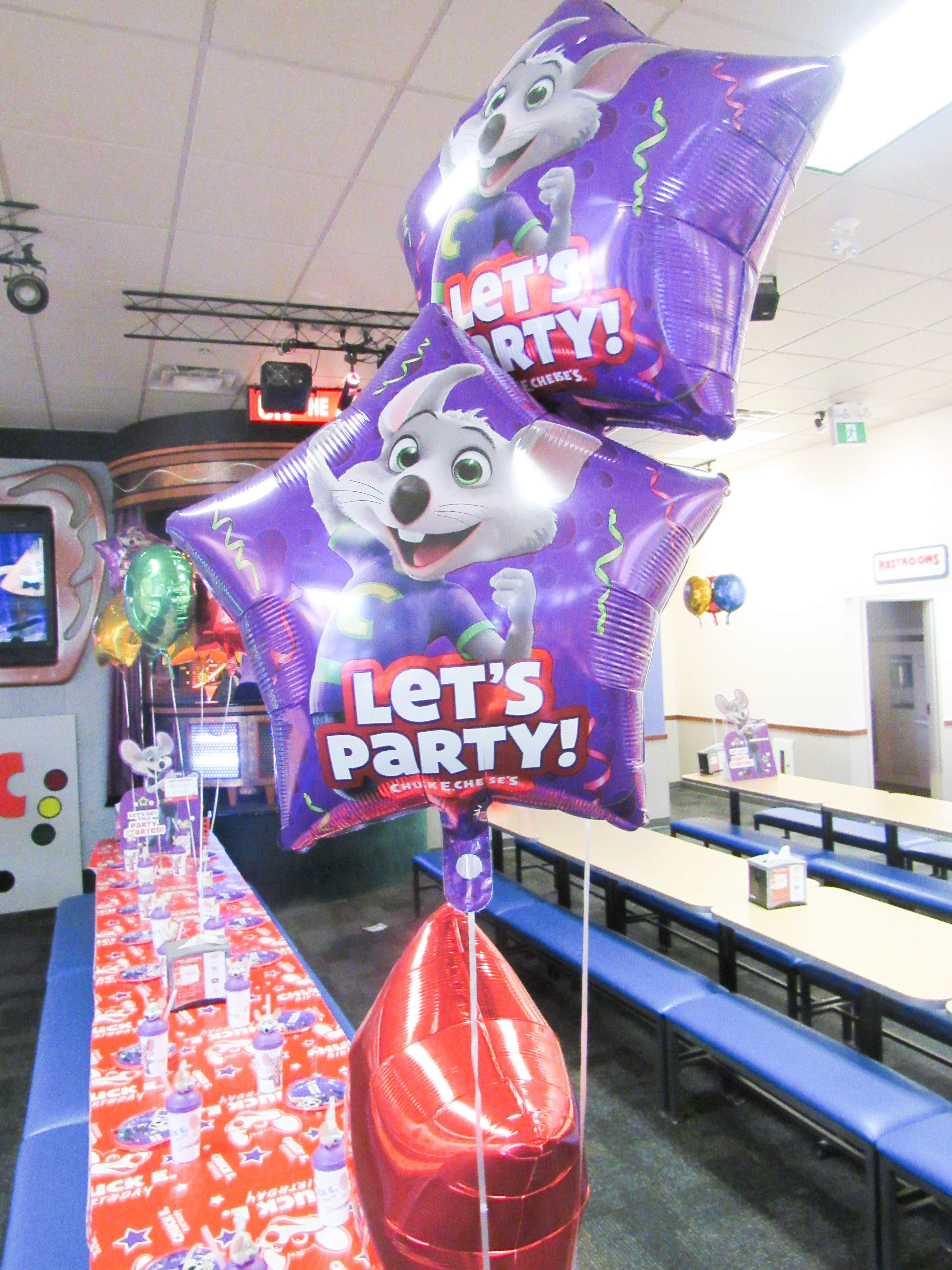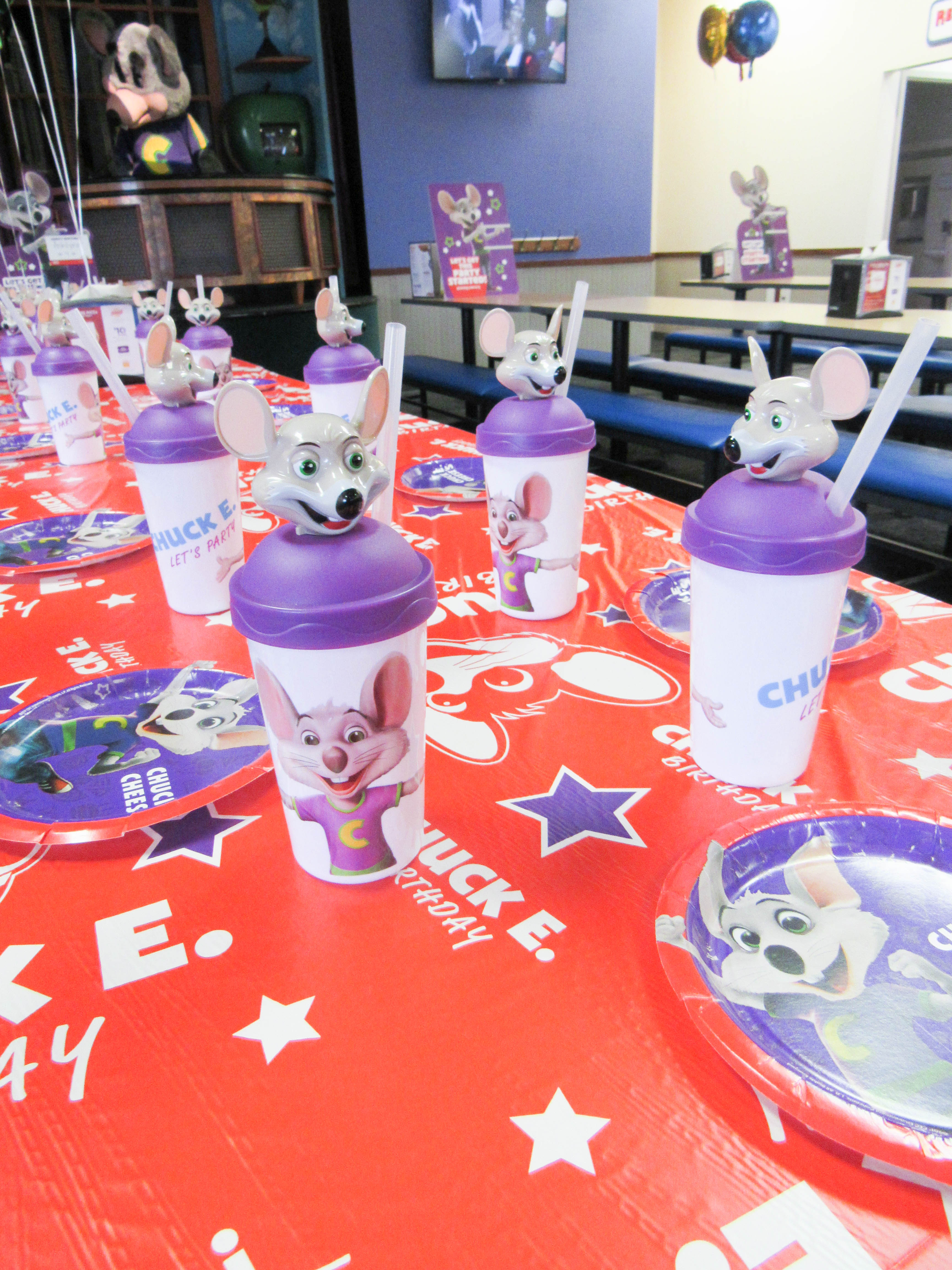 The best part of that package was the Unlimited Play- hands down. The kids absolutely loved it! How the unlimited play works, is as soon as you swipe the card, you get 2 hours of unlimited play. So to make sure the kids got the most time out of the 2 hours of unlimited play, I decided to order all the pizza ahead of time, so it was ready for the kids to eat once they arrived. That way they didn't have to swipe their card early while waiting for their food, and waste their play time by eating.
I love that they have games, and rides for all ages. I had kids from ages 1 to 6 at her party, and it was great that everyone was able to do something. They even had a play center as well, if they didn't feel like playing any games or going on any rides.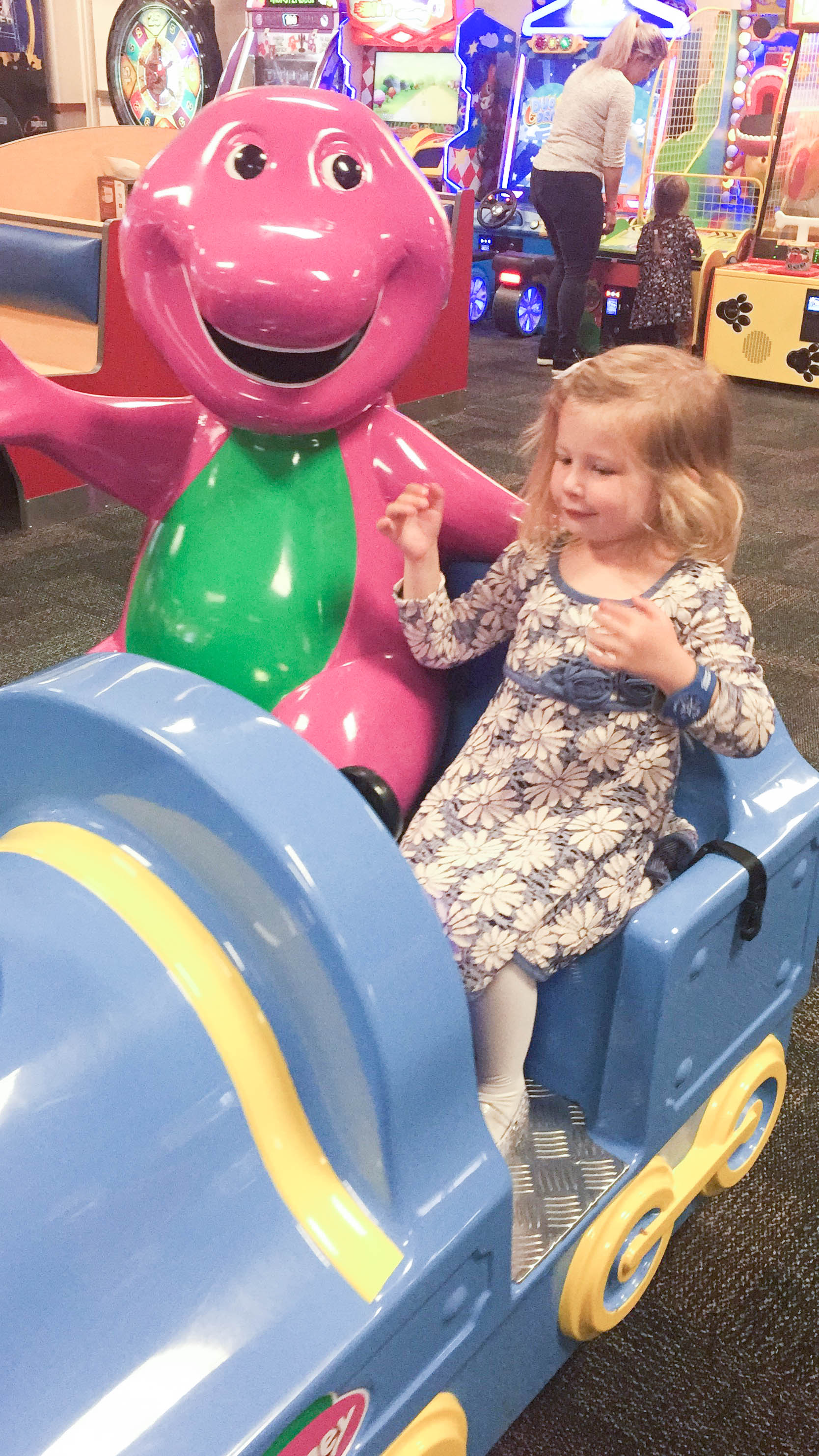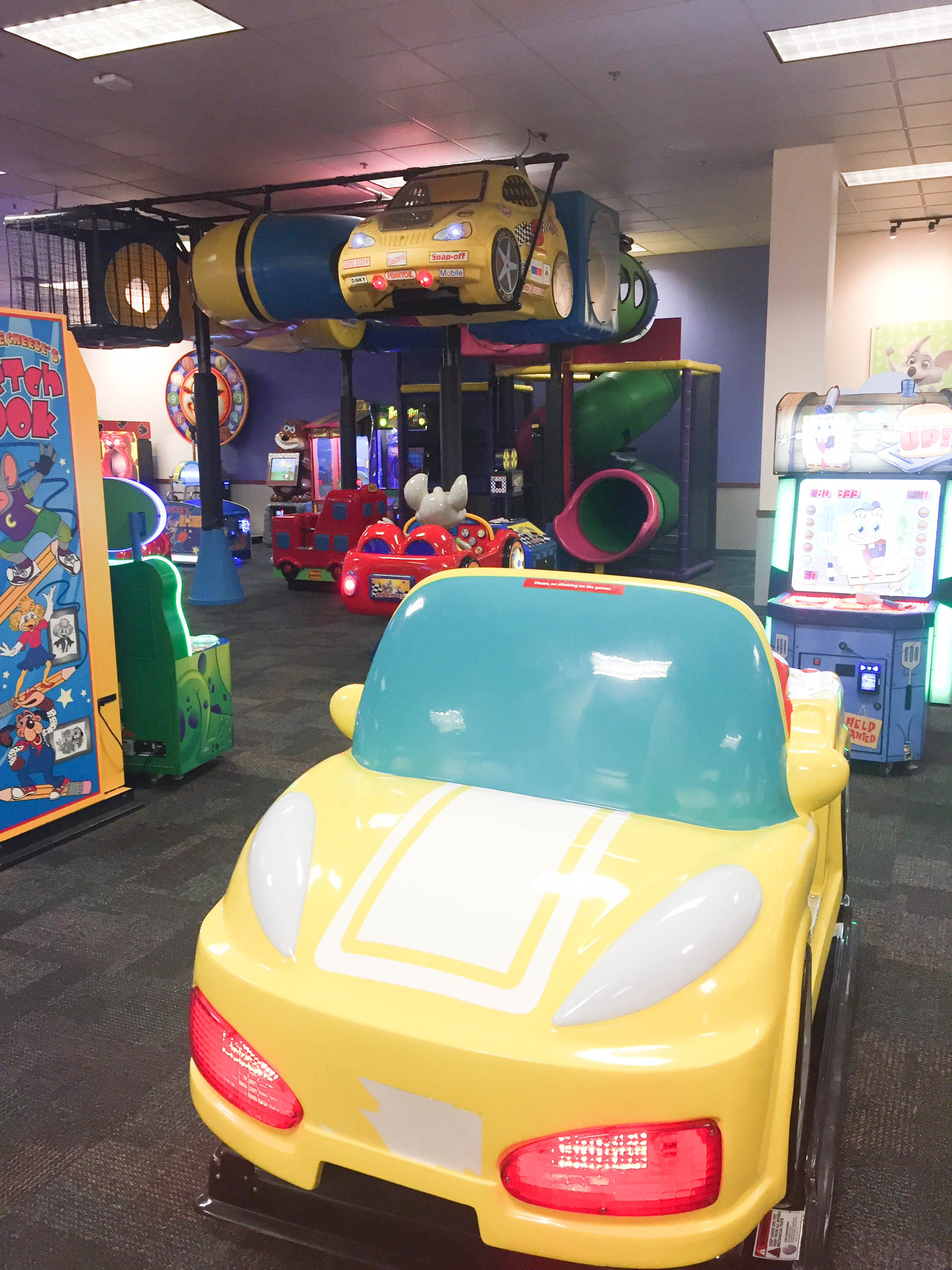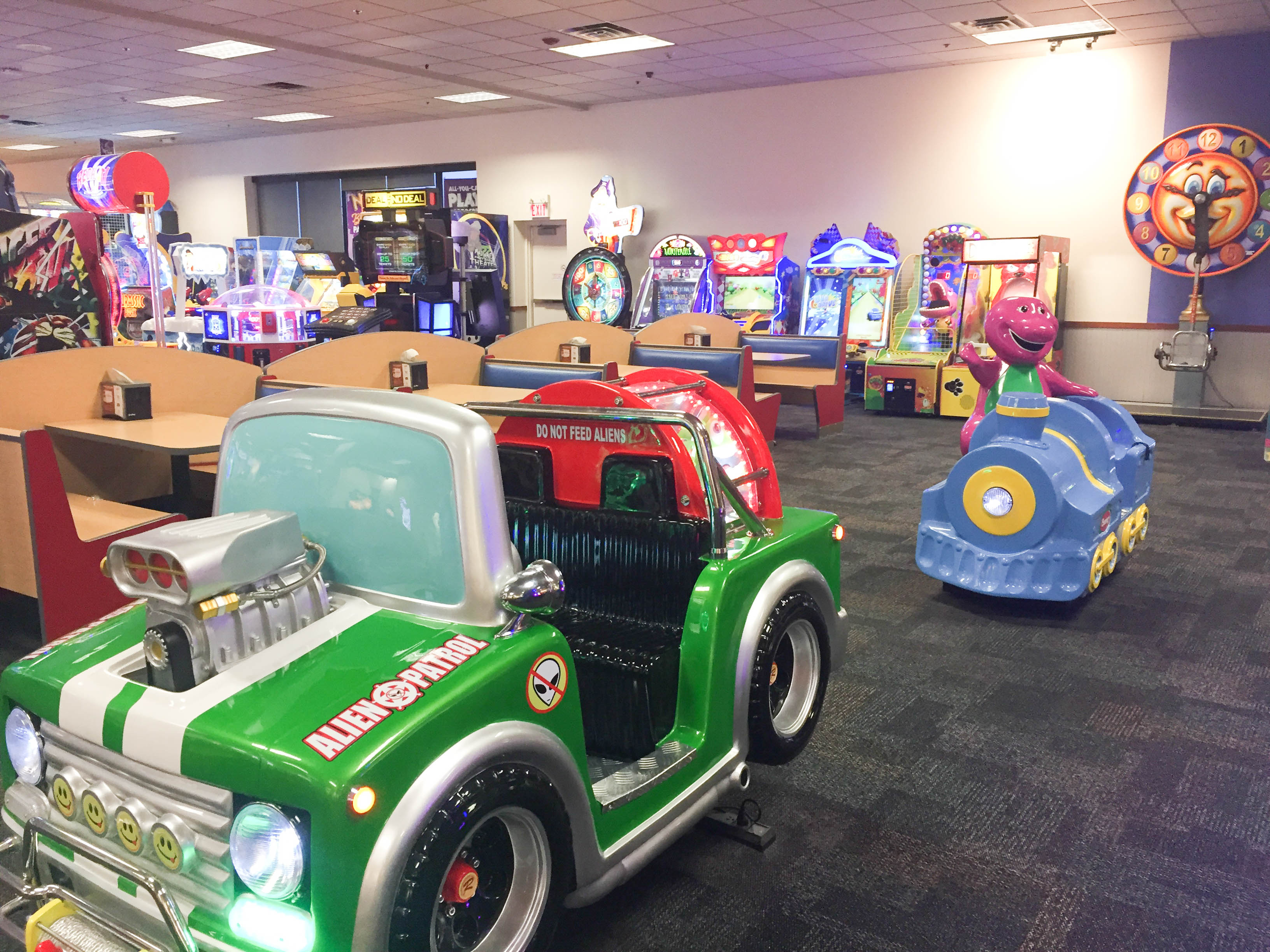 Once everyone was finished eating their pizza, Chuck E. came out to meet the Birthday Girl, do the Happy Dance, and sing Happy Birthday with all the kids. As you can see from the photos below, she was so happy to see Chuck E.!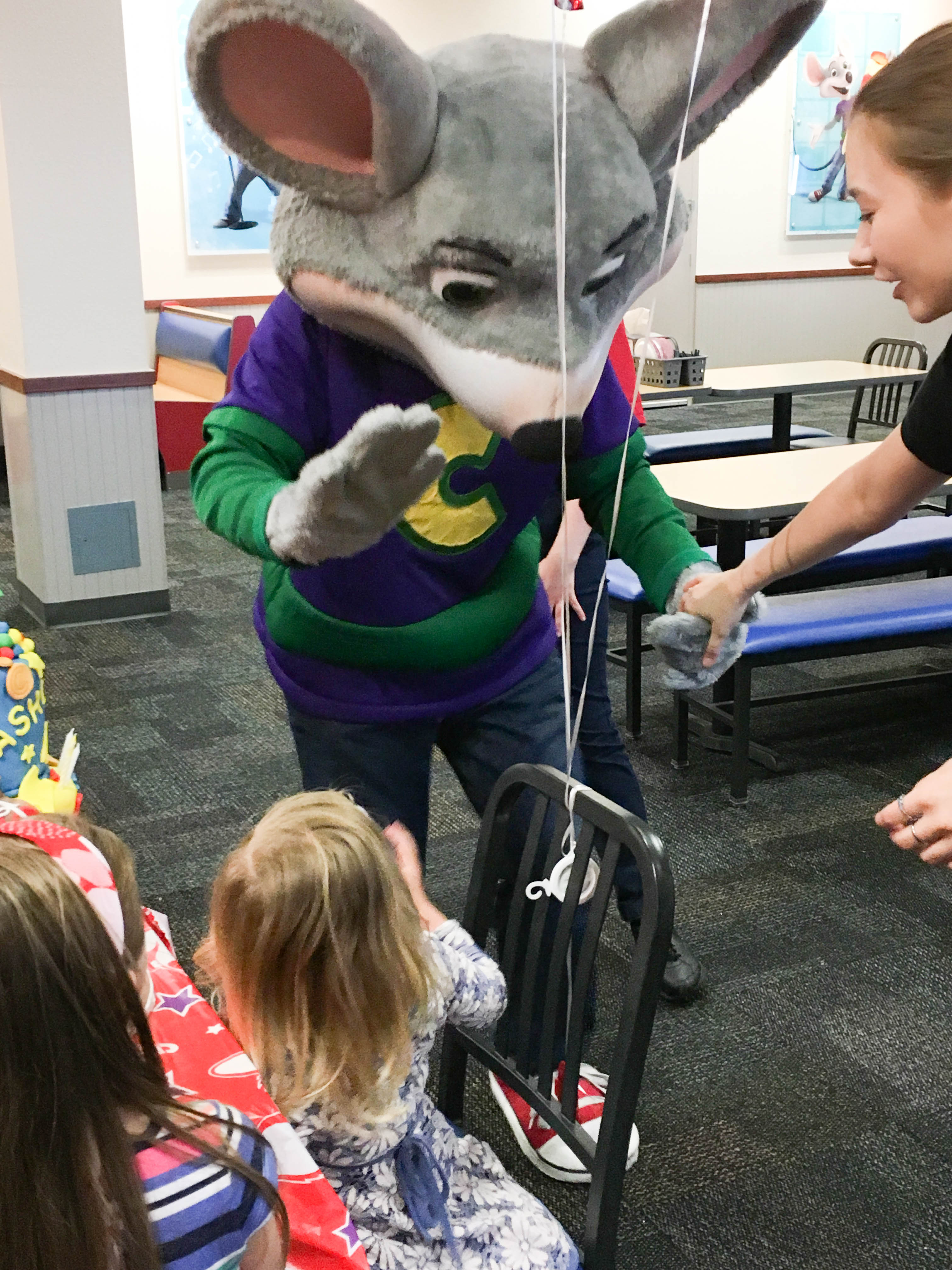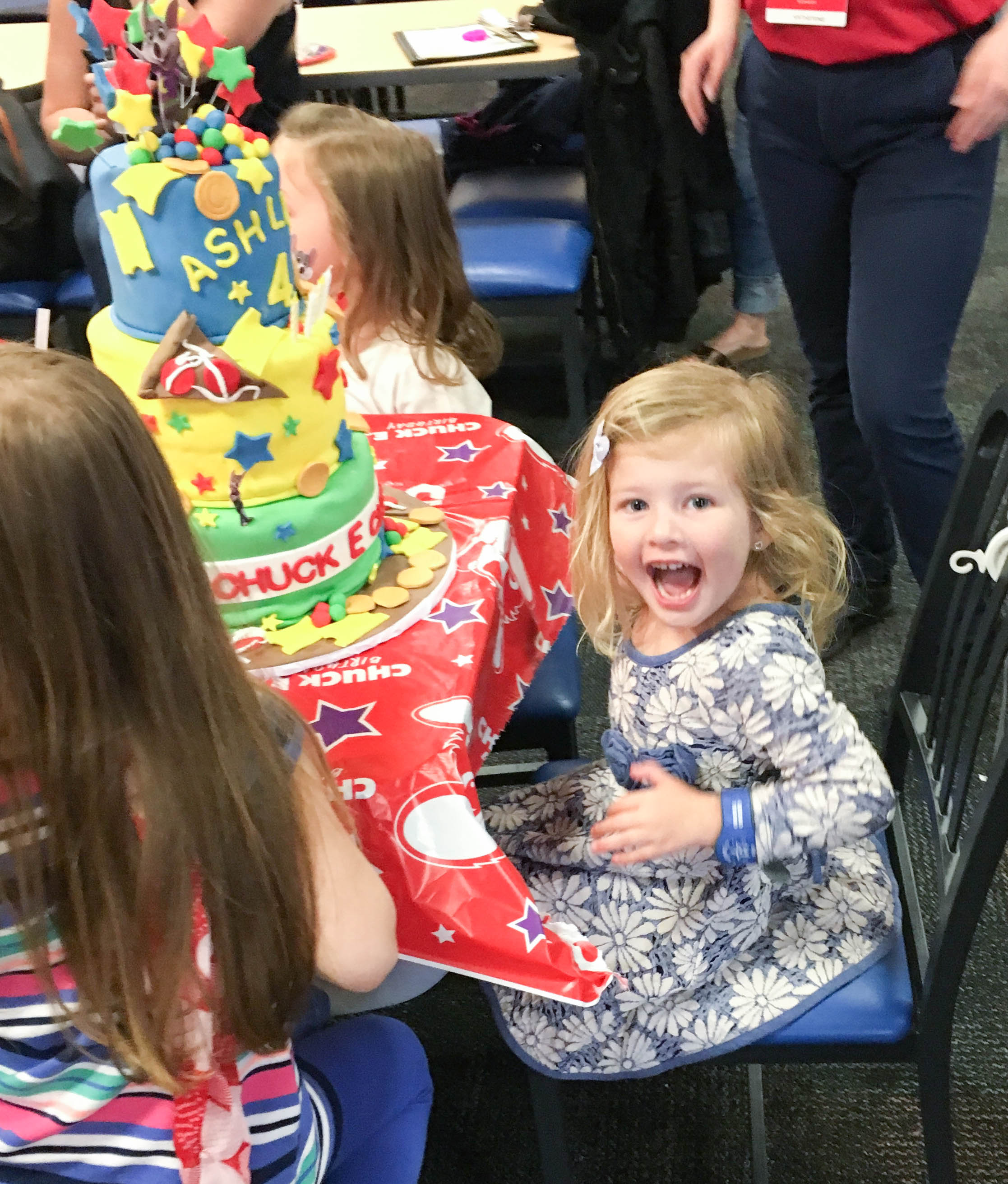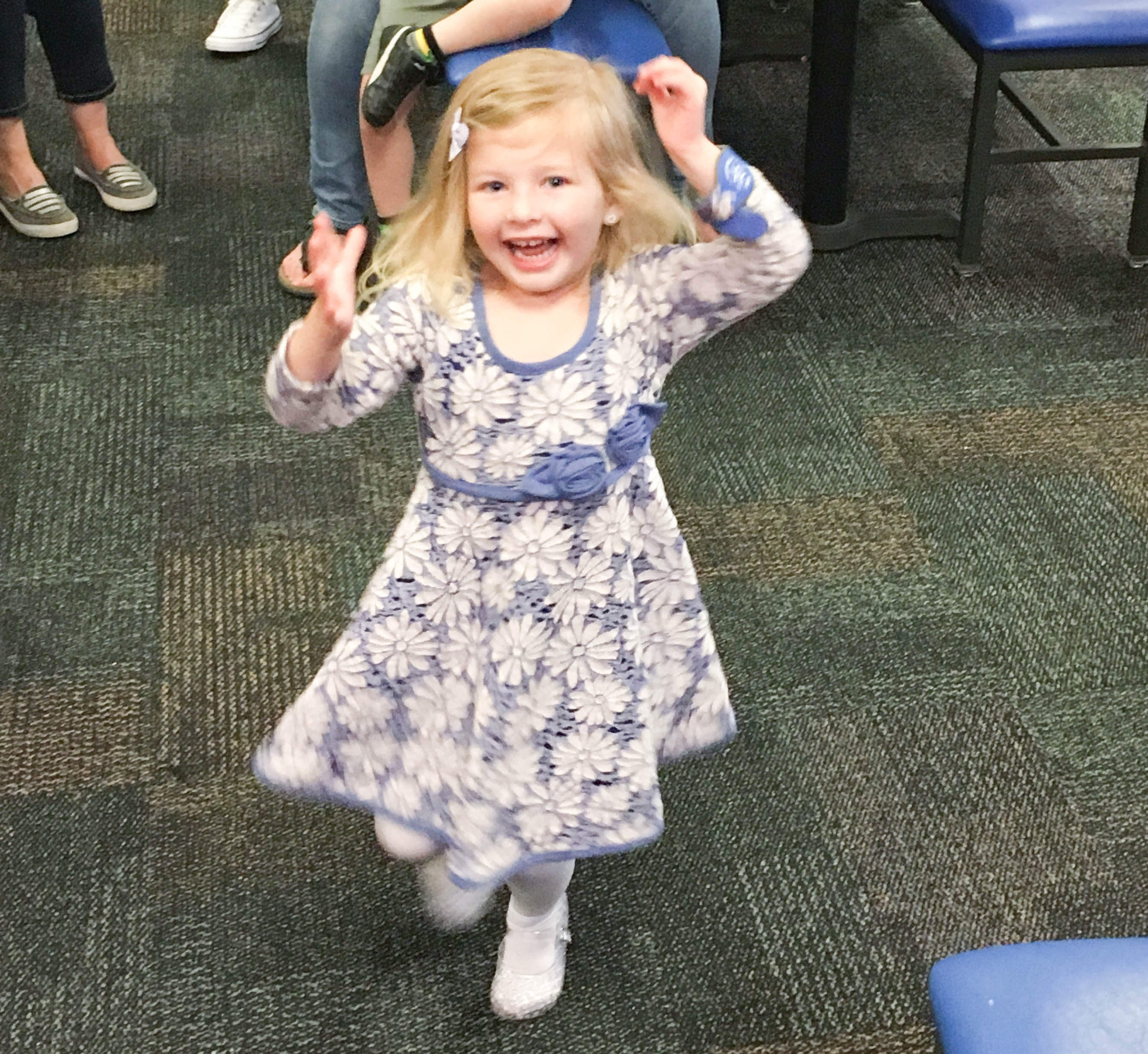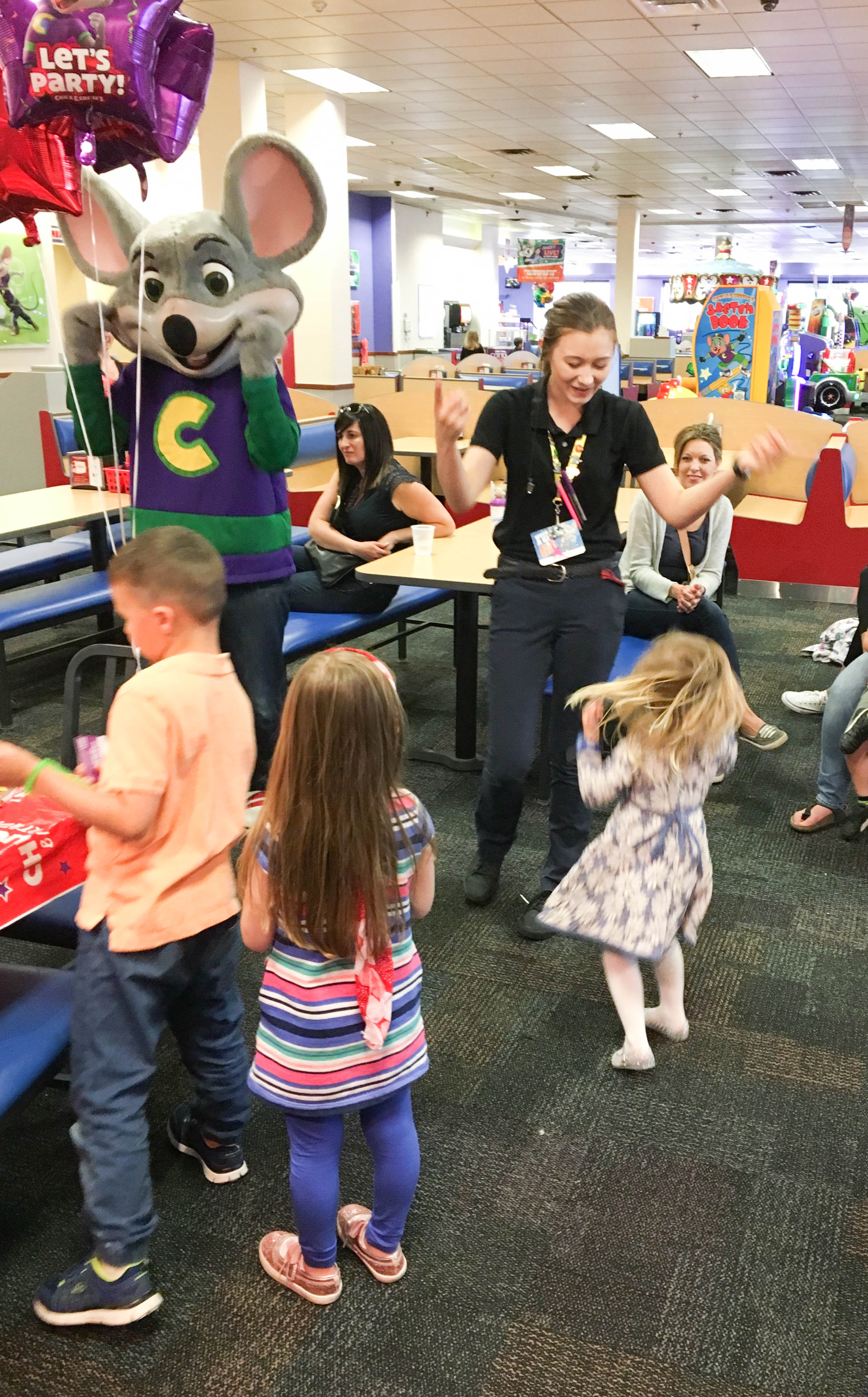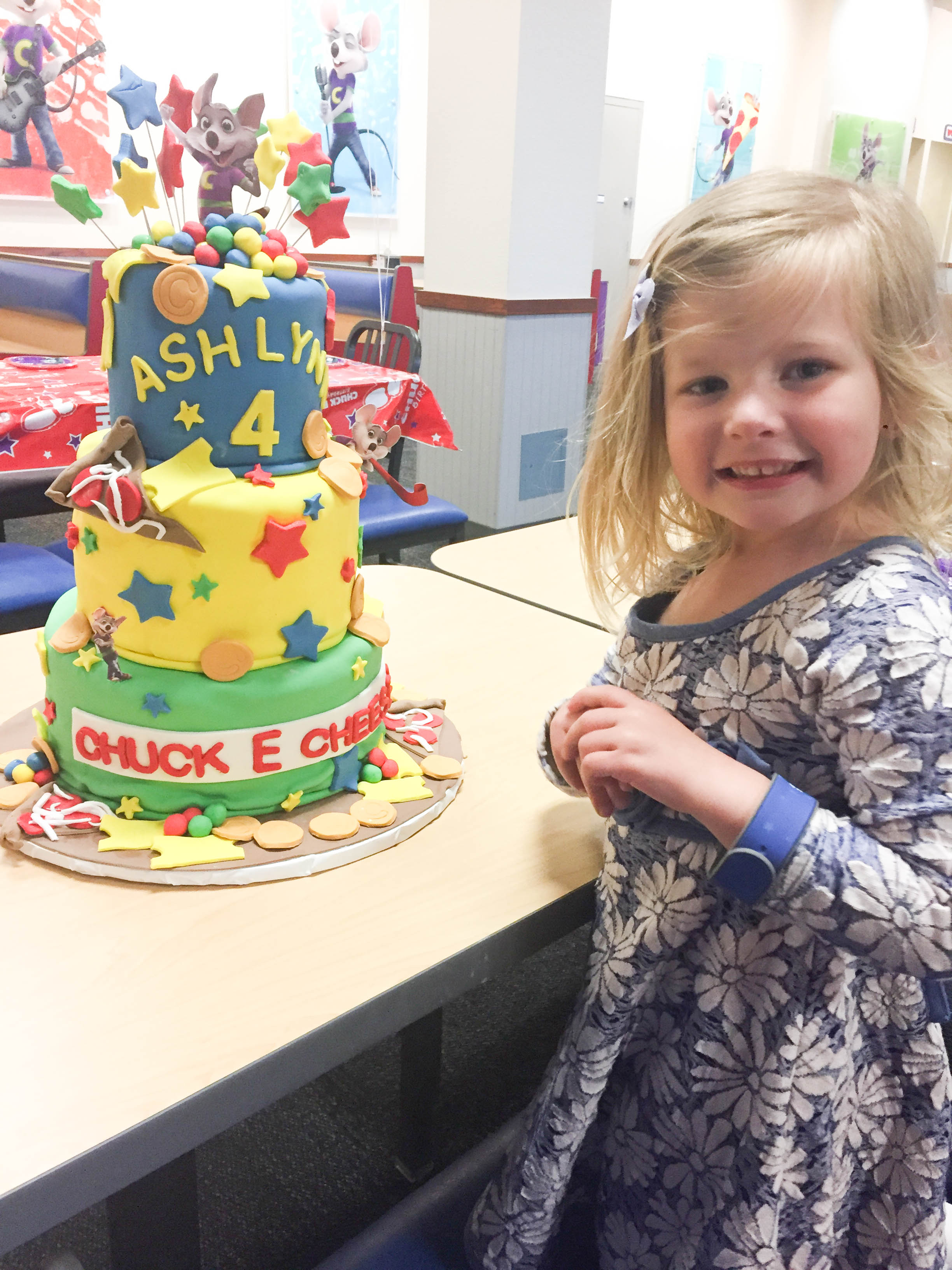 Before heading over to all the games, and rides, the birthday girl gets to enter the Ticket Blaster!  If you watch my insta-stories, she was so funny in here. lol They allow the birthday girl or boy to enter into the ticket blaster for 30 seconds, to grab as many tickets blowing in the air as they can. She didn't really know what was going on, so she didn't catch any tickets, but once she got out they gave her some.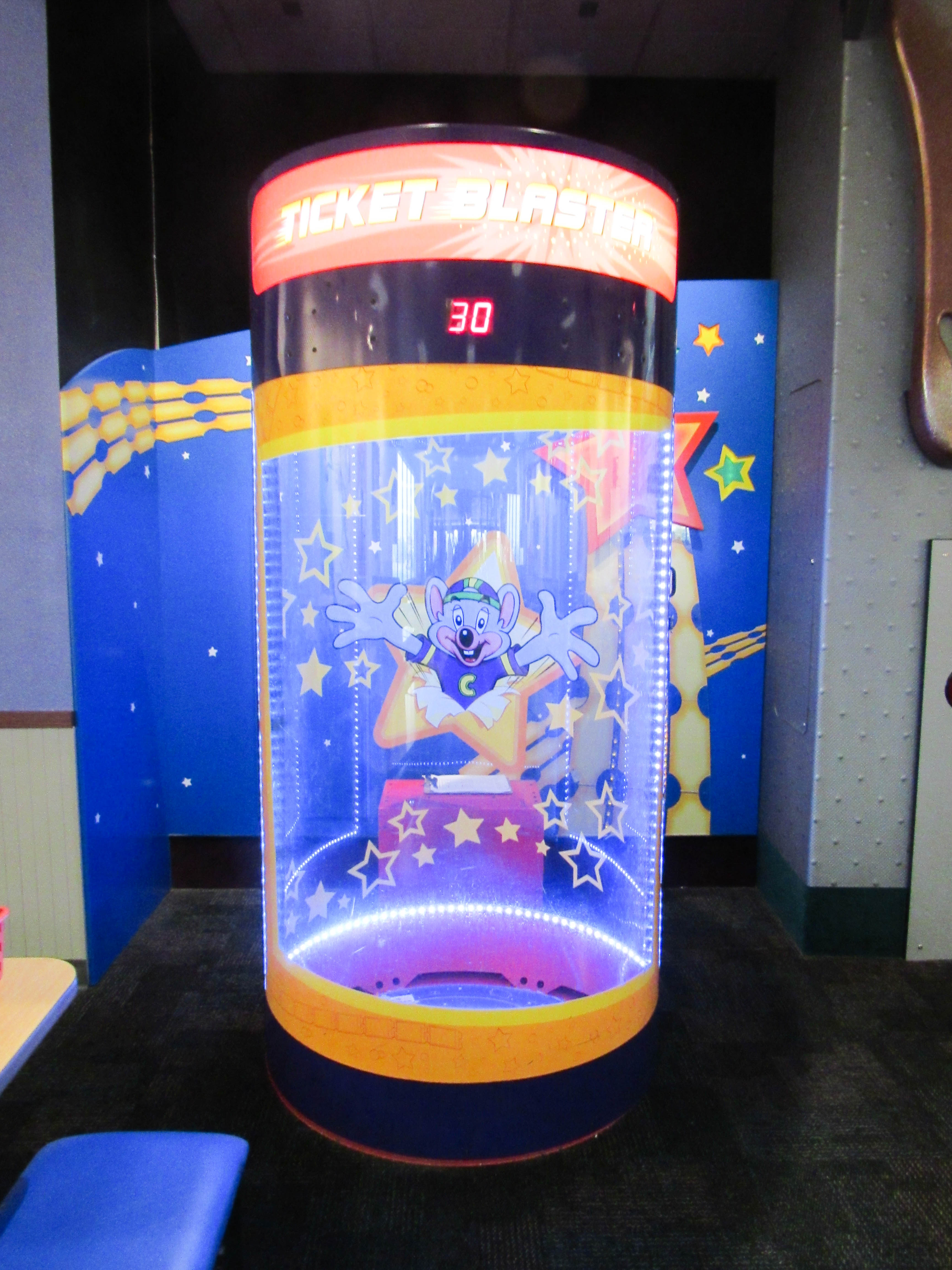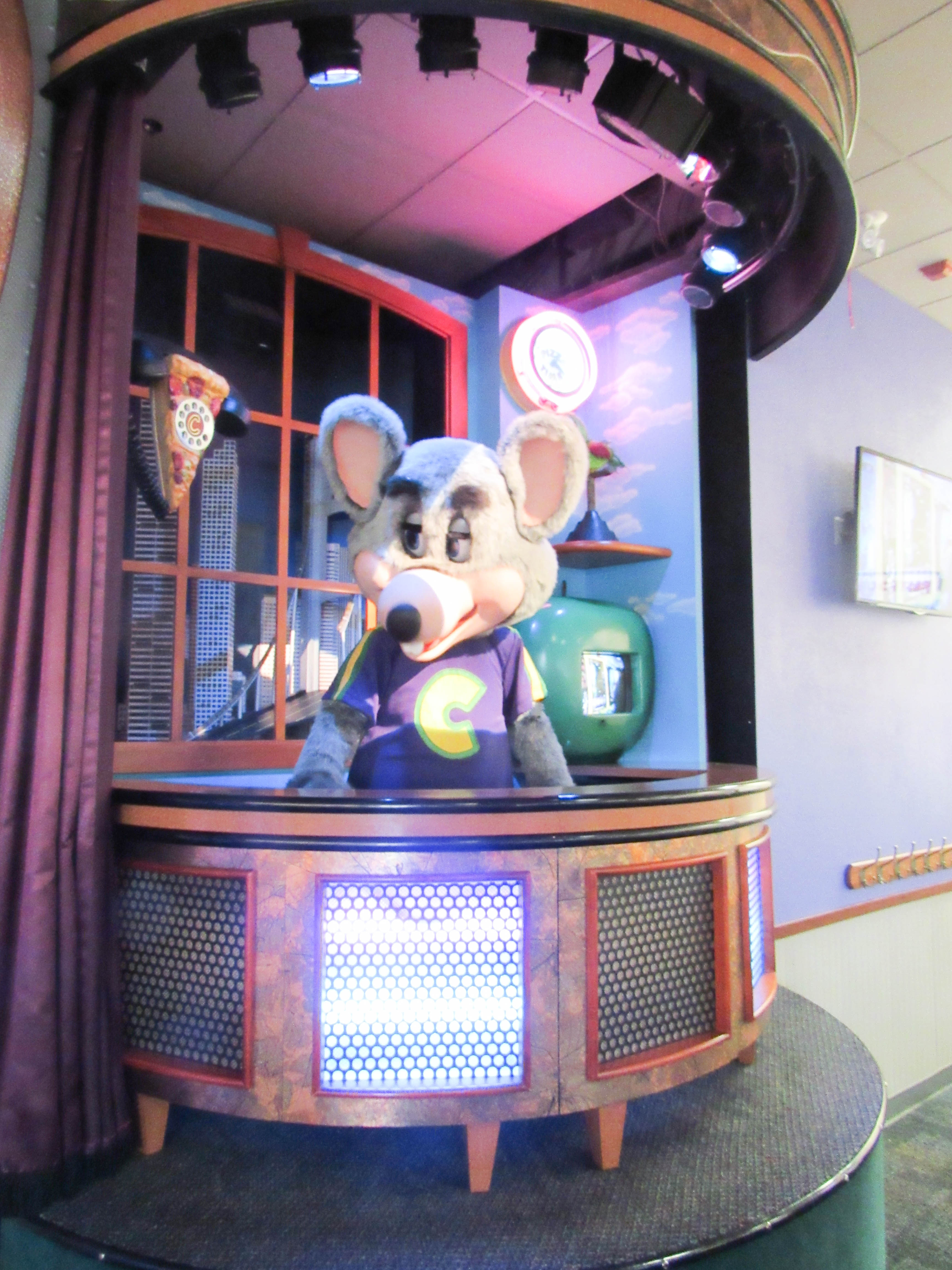 Once the 2 hours of play were up, all the kids put their tickets through the ticket cruncher so they could total how many they had. Then they were able to go to the prize selection, and see what they could buy with the amount of tickets they had obtained.
Everything was nicely labeled to show how many tickets you needed for each item. They also told everyone they didn't have to cash in their tickets that day, you can save them, and combine them on your next visit.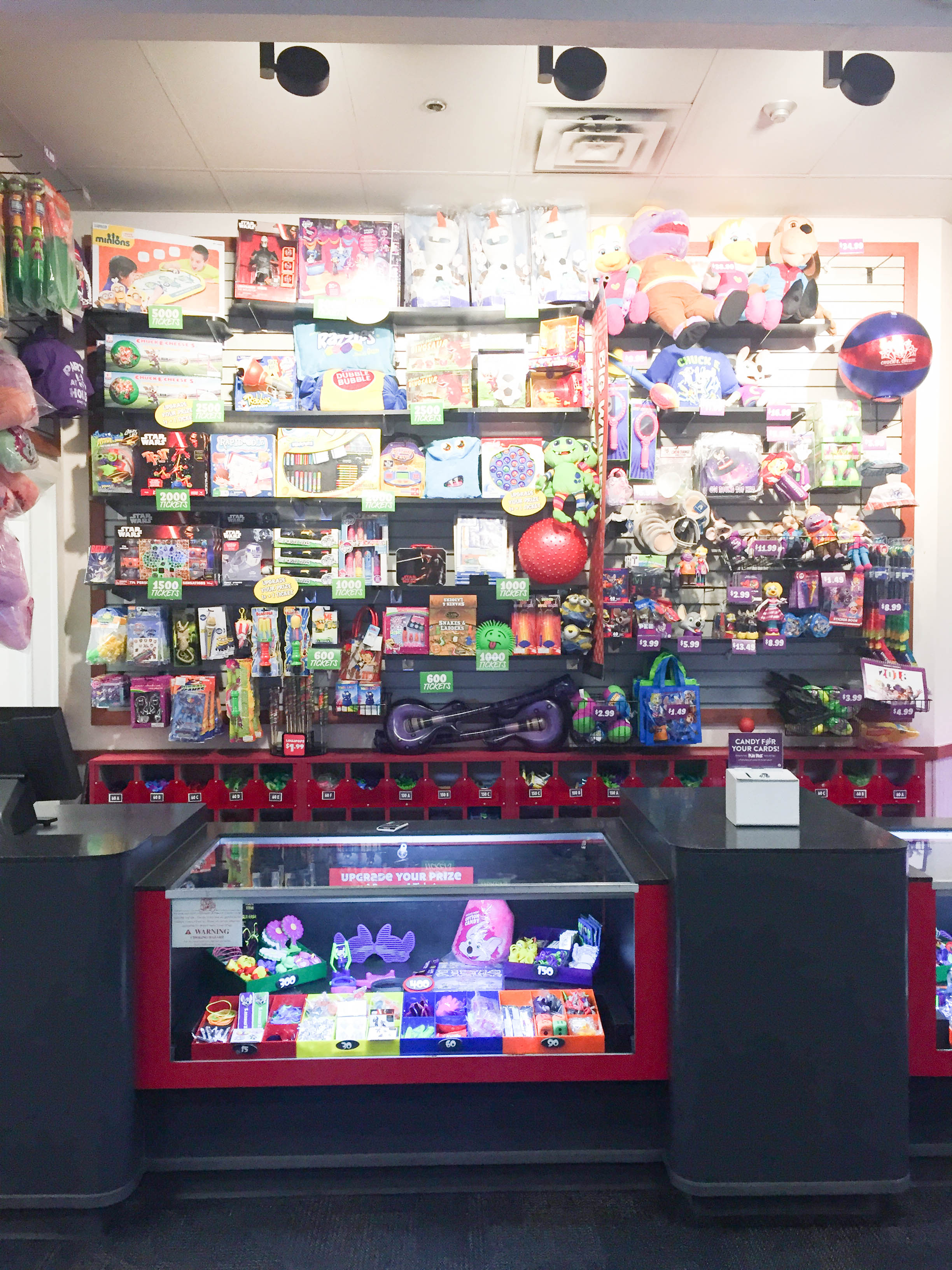 Once the party was over, each child went home with a Chuck E. Cheese goody bag to enjoy!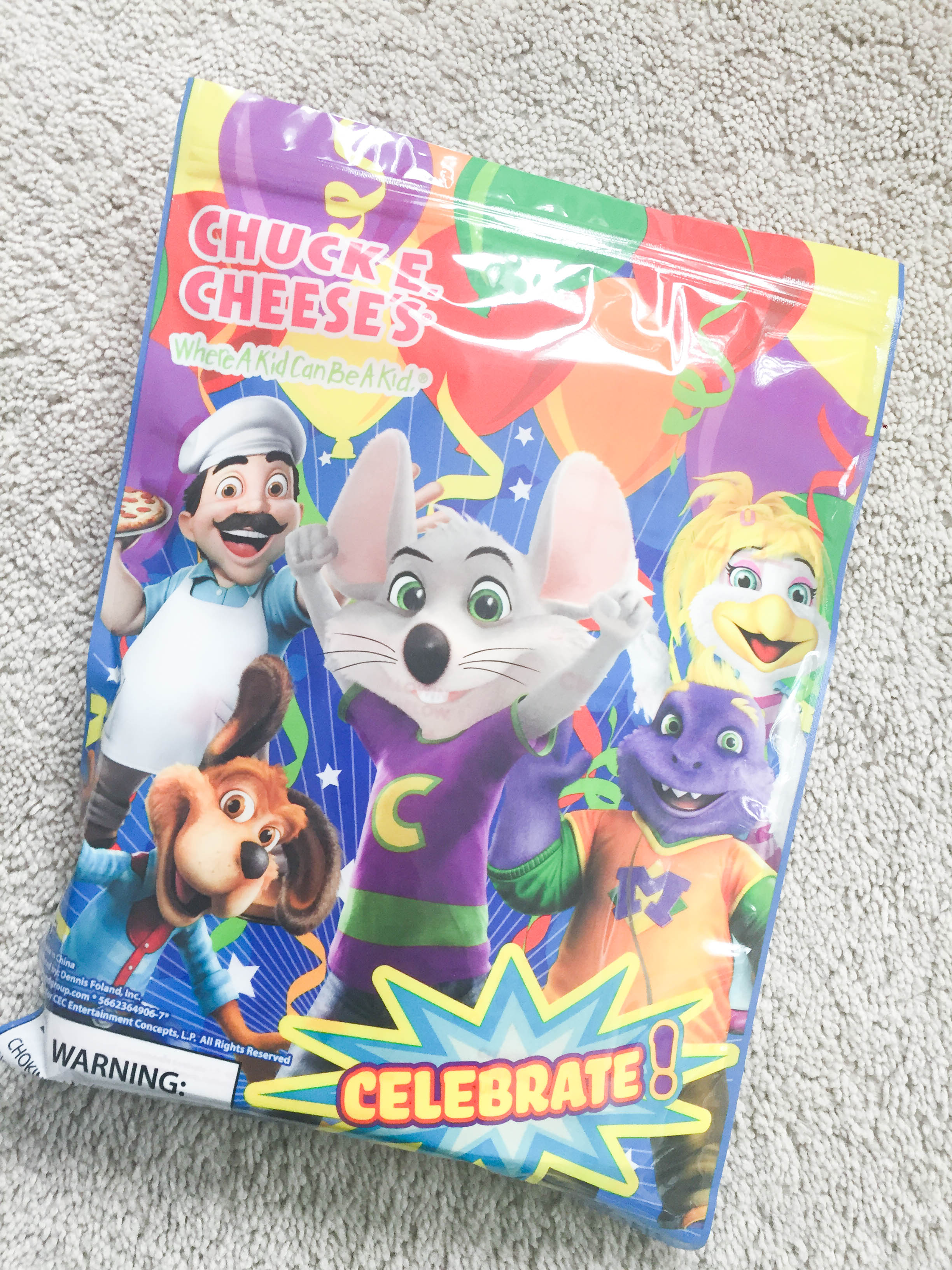 Another thing I love about having a toddler party at Chuck E. Cheese, is the safety feature they have in place. All the parents who enter with their child get a special hand stamp. Once you exit the restaurant, the stamp has to match up with your child. That gave me piece of mind when all the kids were running around playing games. No one could ever leave the restaurant unless they were with their parents, and the stamps on their wrist matched each other.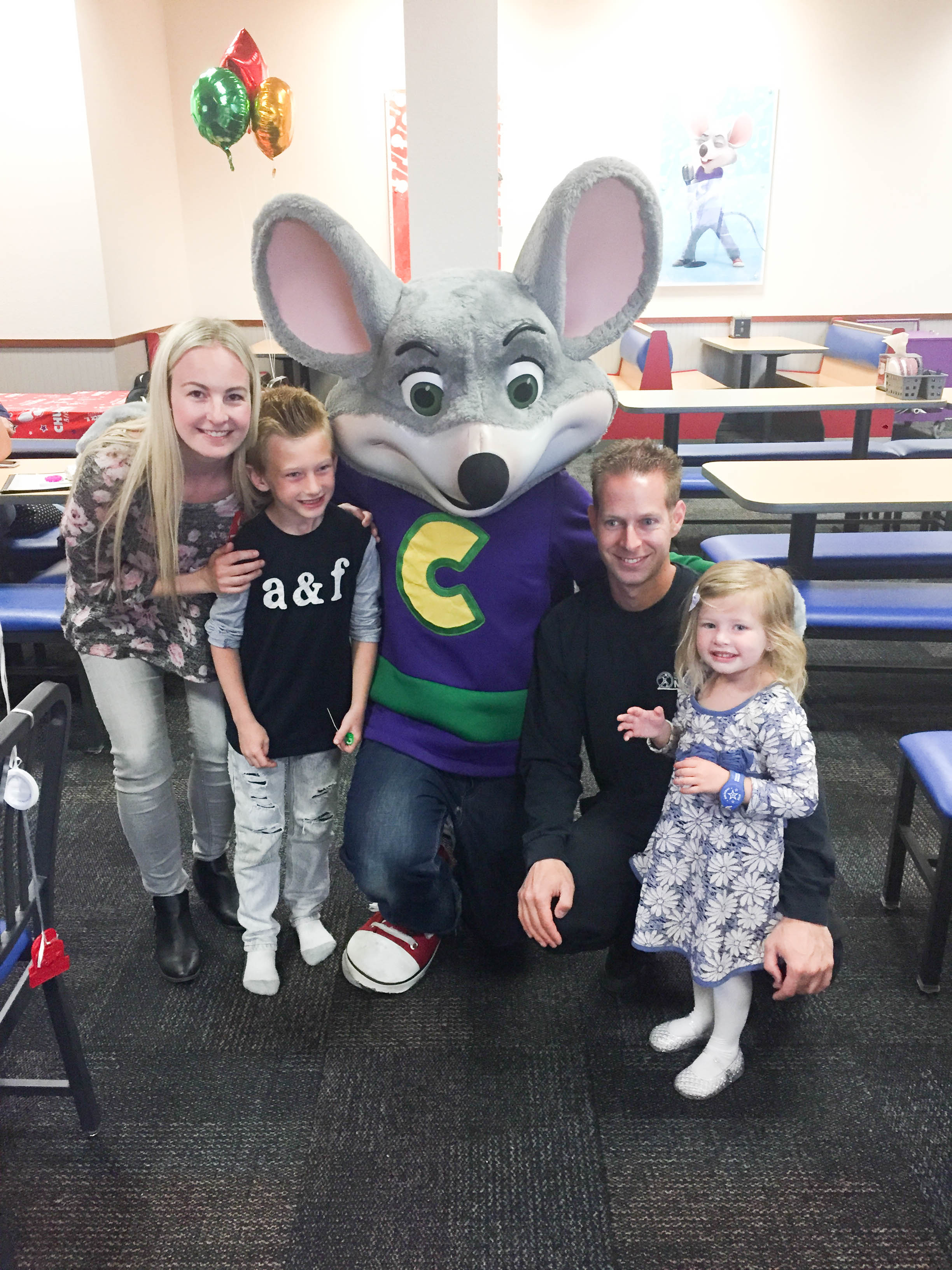 I think it's safe to say, she had an amazing Birthday at Chuck E. Cheese!
Disclaimer: Thanks so much to Chuck E. Cheese for partnering with me on this post.