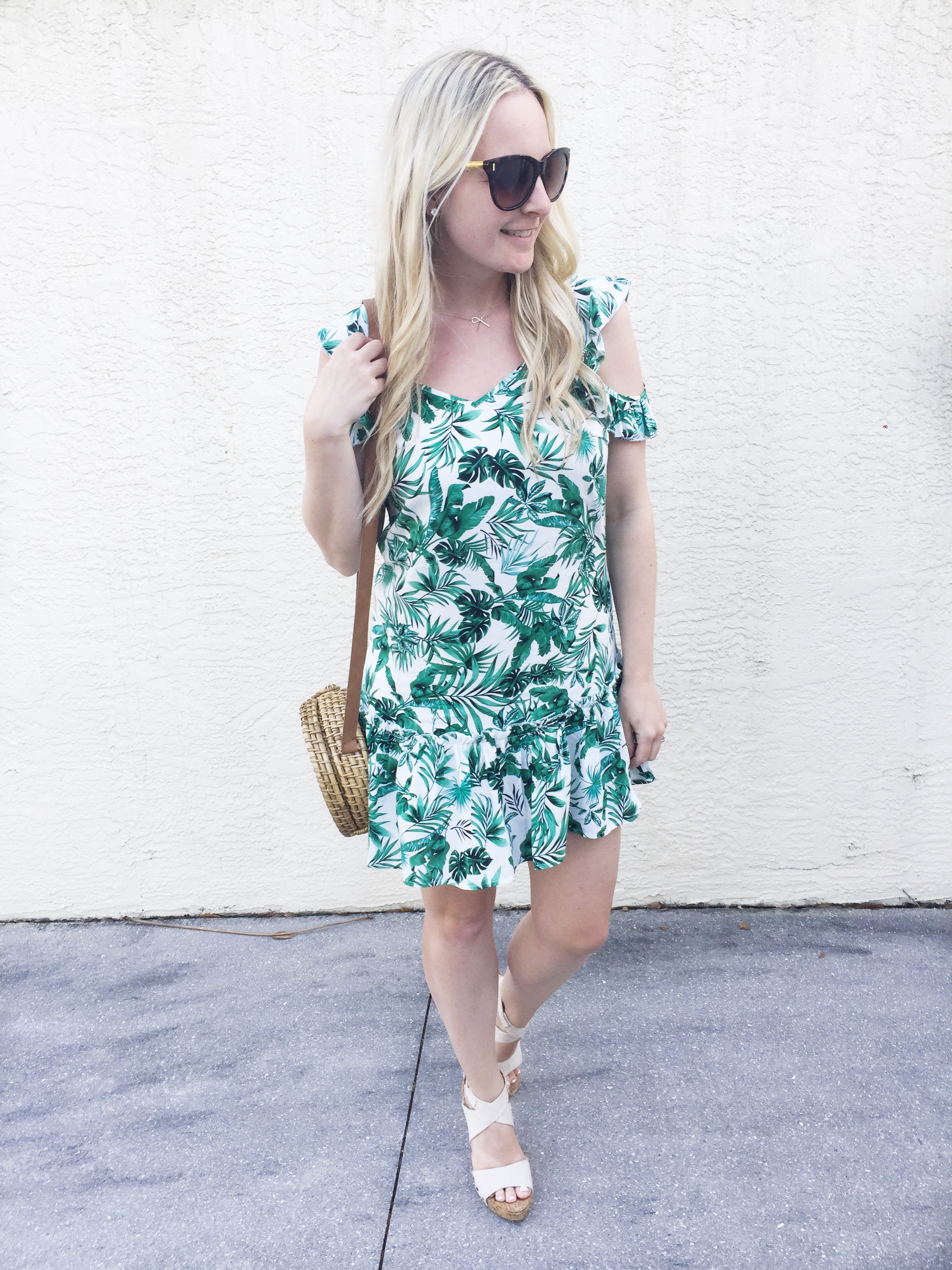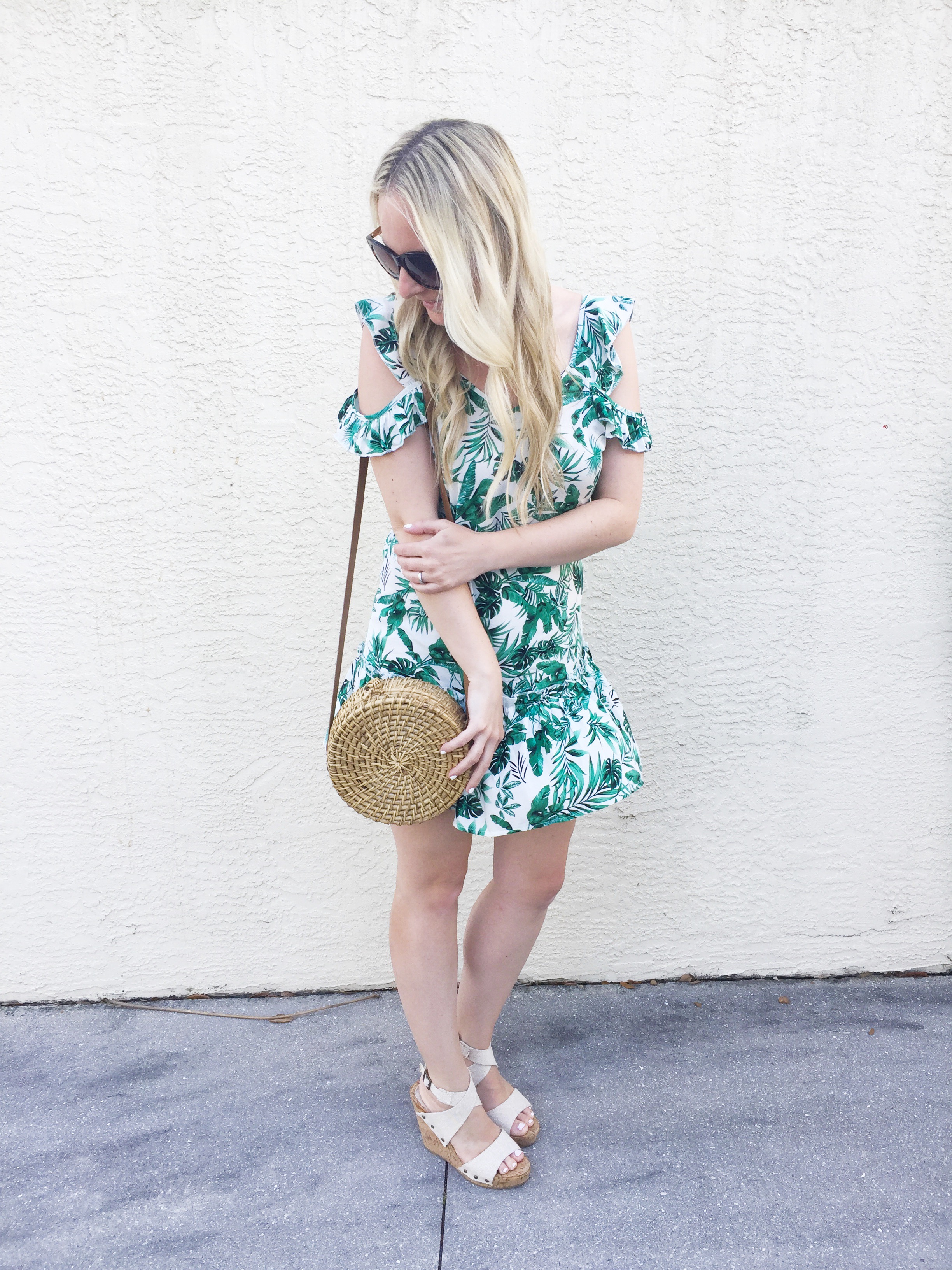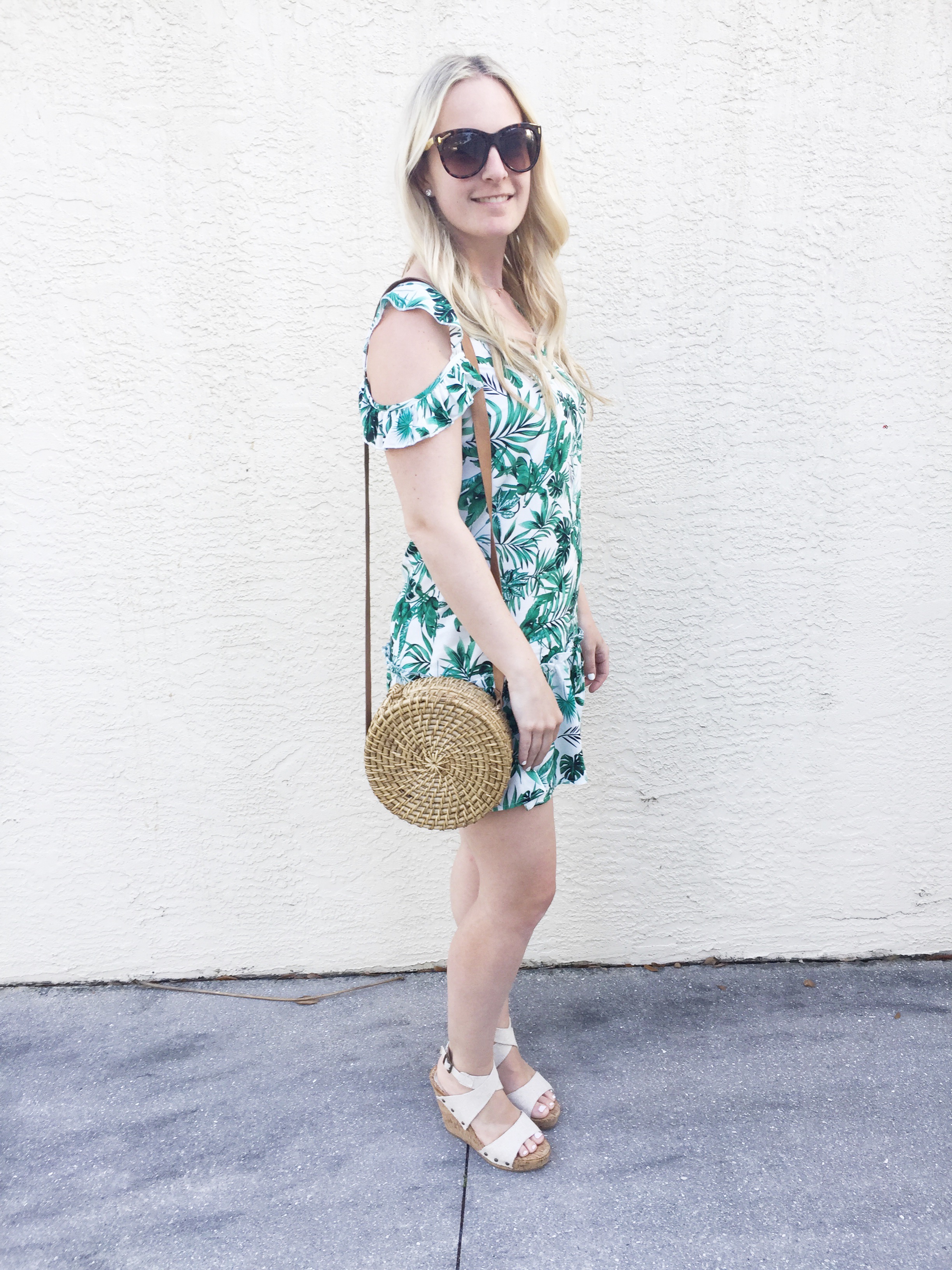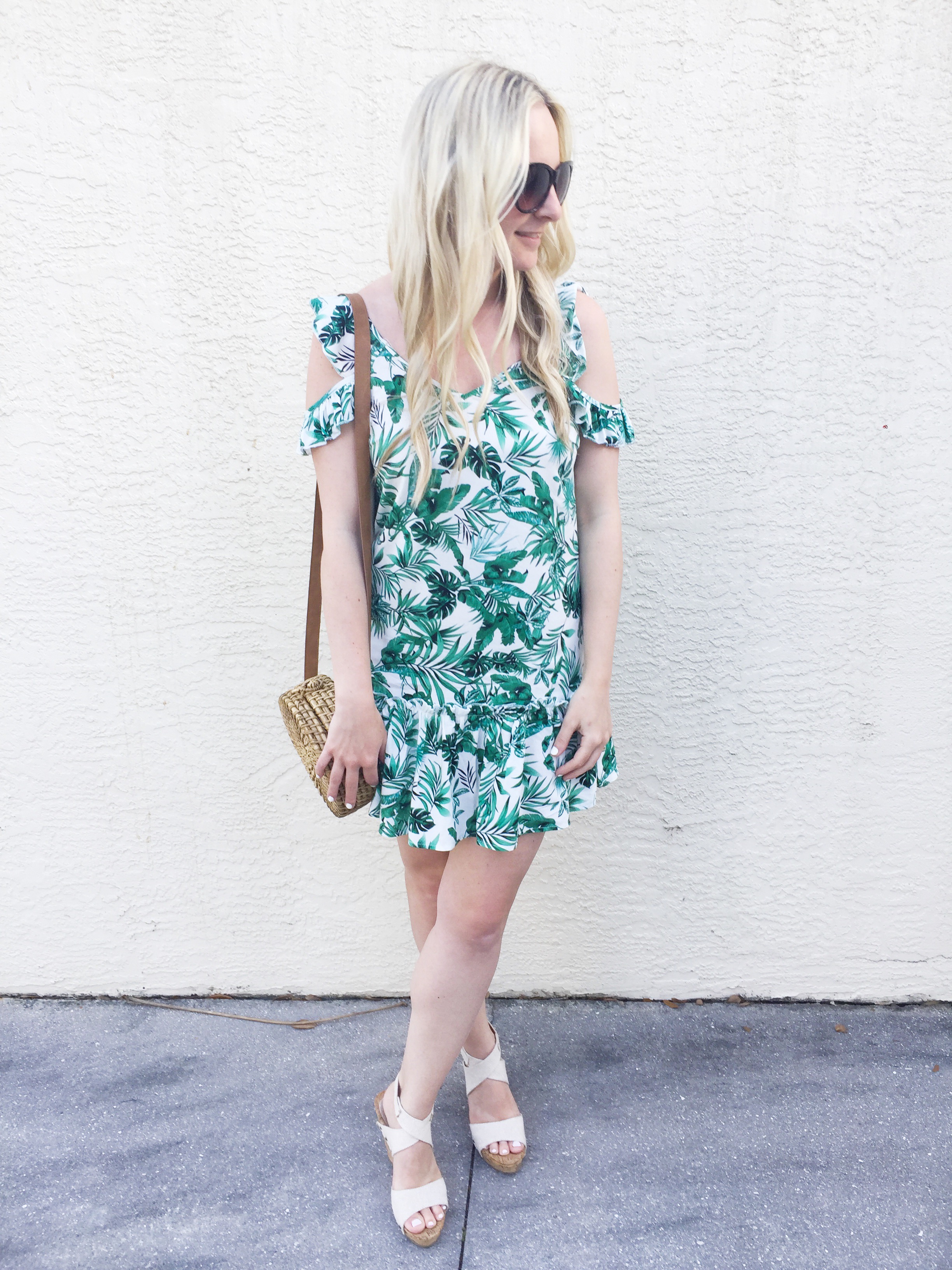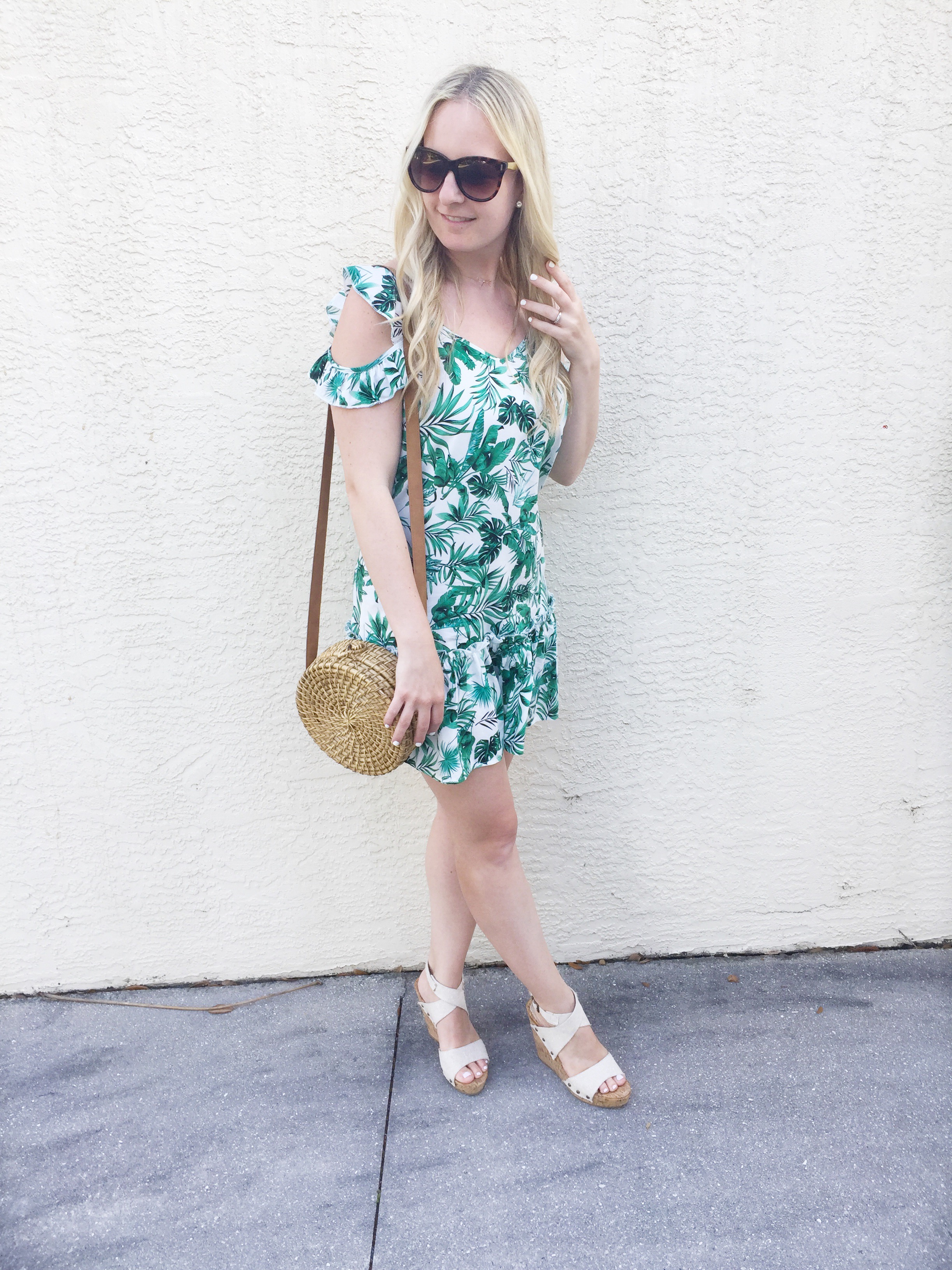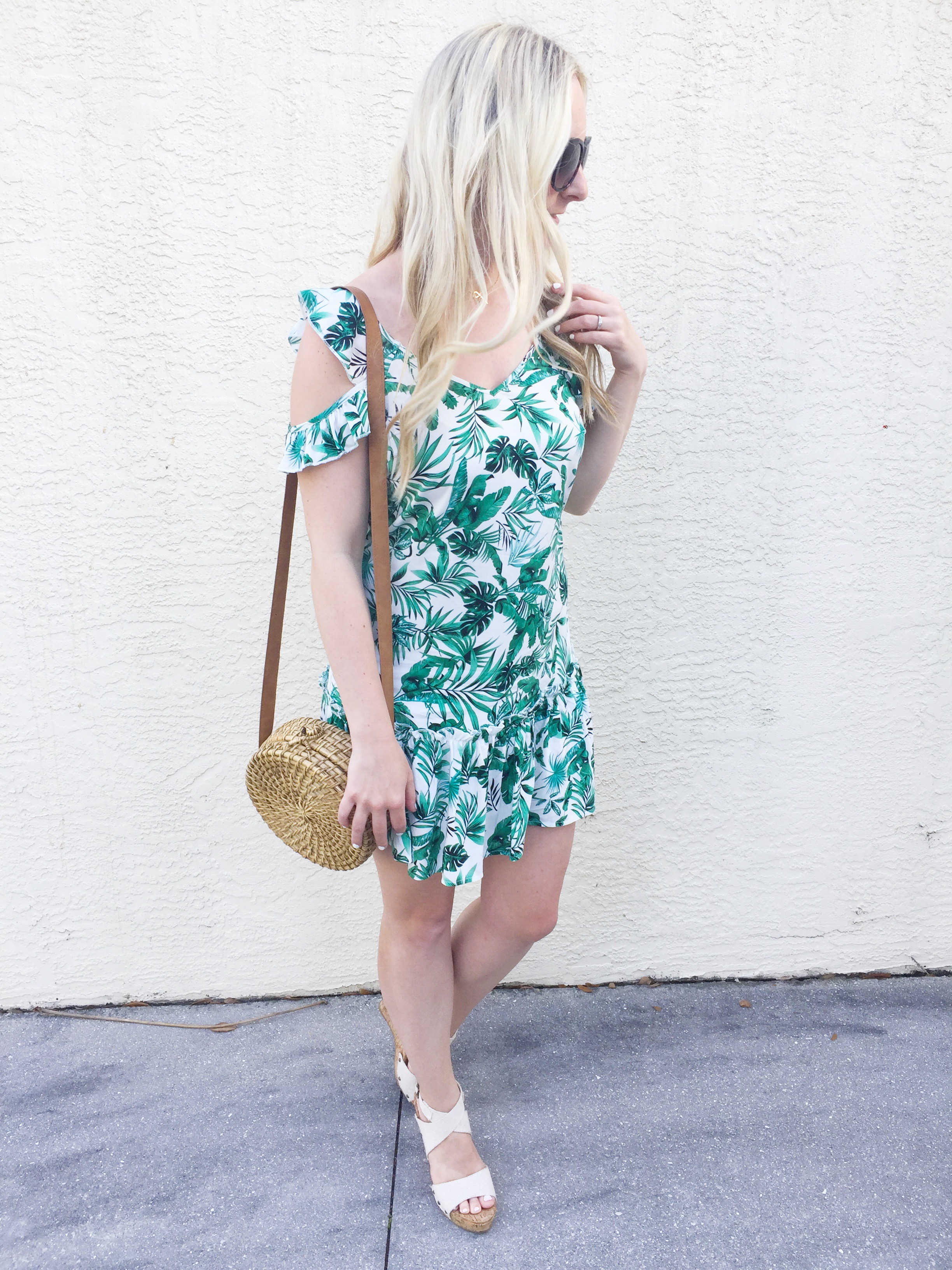 Dress- Winners (similar/similar)/    Purse- Forever 21   / Sunglasses- Jimmy Choo / Shoes- Marshalls (similar) / Necklace- Forever 21 /  Earrings-Swarovski
Do you love Spring cleaning? I love it! That's how I spent my Sunday. I cleaned out my entire closet which was way overdue. I got rid of so many things that I haven't worn in years. Now my closet looks way more organized, and less cluttered, and it feels so good! I always Spring clean other rooms in the house, but always forget to do my stuff. Last month we cleaned out our basement and got rid of so much stuff.  I also organized both the kids closets, and got rid of everything they have outgrown. Next weekend, I am going to get my husband to help me tackle his.
This is the perfect dress to take on a beach vacation. I brought it with me to Florida early this year, and received so many compliments on it. The palm leaves give it a tropical vibe, making it great for any Caribbean destination. You could even use it as a beach cover-up too!
I love the double straps on this dress, and how one hangs off the shoulder. It's almost like a cold shoulder look.  Also, the ruffles straps, and the ruffle hem just make the dress that much cuter! My round straw bag makes it in another one of my style posts. It's seriously one of my favourite bags right now. My nude wedge heels complete the look which I got a couple of years ago at Marshalls, but I will link some similar ones above.
Off to take the kids to the zoo, it's going to be a gorgeous day!