Every year around this time my husband and I go to NYC for our anniversary. We have gone the past 3 years in a row, and we went again last weekend to celebrate 8 years together.
Flying to NYC from Toronto is so quick. It's only a 1 1/2 hour flight gate to gate. So less than 1 hour in the air, which makes it a great place to go for the weekend to celebrate something special.
We would usually stay close to Times Square because that's where we wanted to end up at the end of the night, but this time we wanted something a little quieter. We choose the Park Lane Hotel which is across the street from Central Park.
 We stayed in a Premier Park View Junior Suite on the 44 floor, and OMG our view was AMAZING!!!! Beautiful view of Central Park, Upper East Side and the Upper West Side of Manhattan. It was by far the best view I have even seen in a hotel room.
The room was so spacious too. It had a King bed, a desk, a couch and a little sitting area.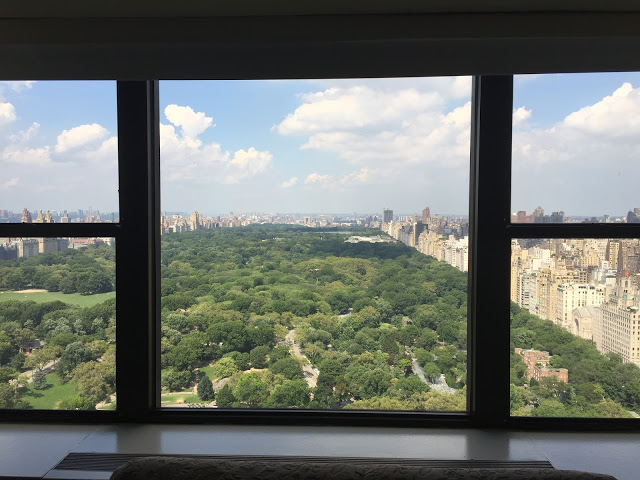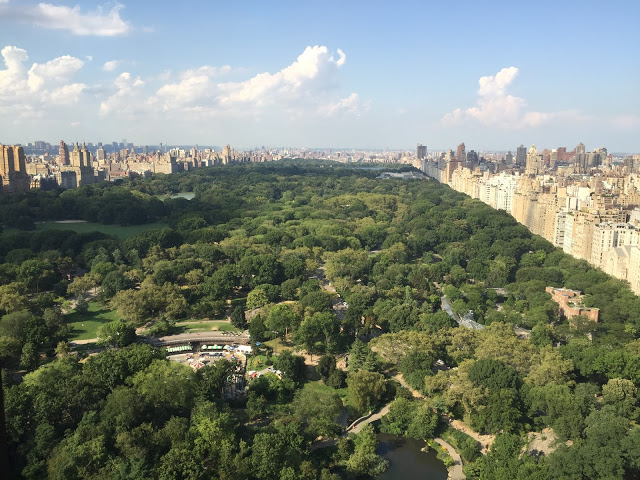 If you have ever been to NYC, you know all about extra room charges that can sometimes be added to your bill. Well at the Park Lane Hotel, they have a room charge as well……… but we LOVED it!!
Each room is charged $35 a day which includes:
– Hors d'oeuvres, wine, champagne, beer, bottled water, soft drinks and assorted snacks from 5-9pm in the Park Room overlooking Central Park
-Wi-Fi  for up to 6 device connections
-All local, long distance and international phone calls
-Use of the Business Center, including printing documents
-Use of the newly-renovated Fitness Centre which is open 24 hours a day
Isn't that amazing?! So worth the $35 a day.
I would stay at this hotel again in a heart beat. This hotel was amazing and the staff was excellent. We couldn't have left happier.
P.S.  Lady Gaga lives a couple of doors down from the Park Lane Hotel.