Back in August I wrote a post on my daughter's nursery and how I moved my son into the spare bedroom. Well, I finally finished decorating his big boy room so, I thought I would share it with you.
He loves boats so we went with a nautical theme. Luckily, we started decorating his room early because it took a lot of time finding all the decor. Don't you hate when you can't find something you're looking for, but then the minute you stop looking, you see it everywhere? Ugh! That's what was happening to me- so annoying!
It took us a while to decide whether or not we wanted to go with a single or double bed. In the end, we decided on a double bed so he would have more room and grow into it. We took the box spring out for now so he would be lower to the ground just in case he falls out. We also added a pillow to each side of the bed underneath the sheets for more protection.
Underneath the duvet cover he has cute little sailboat sheets- sorry I forgot to take a picture of them.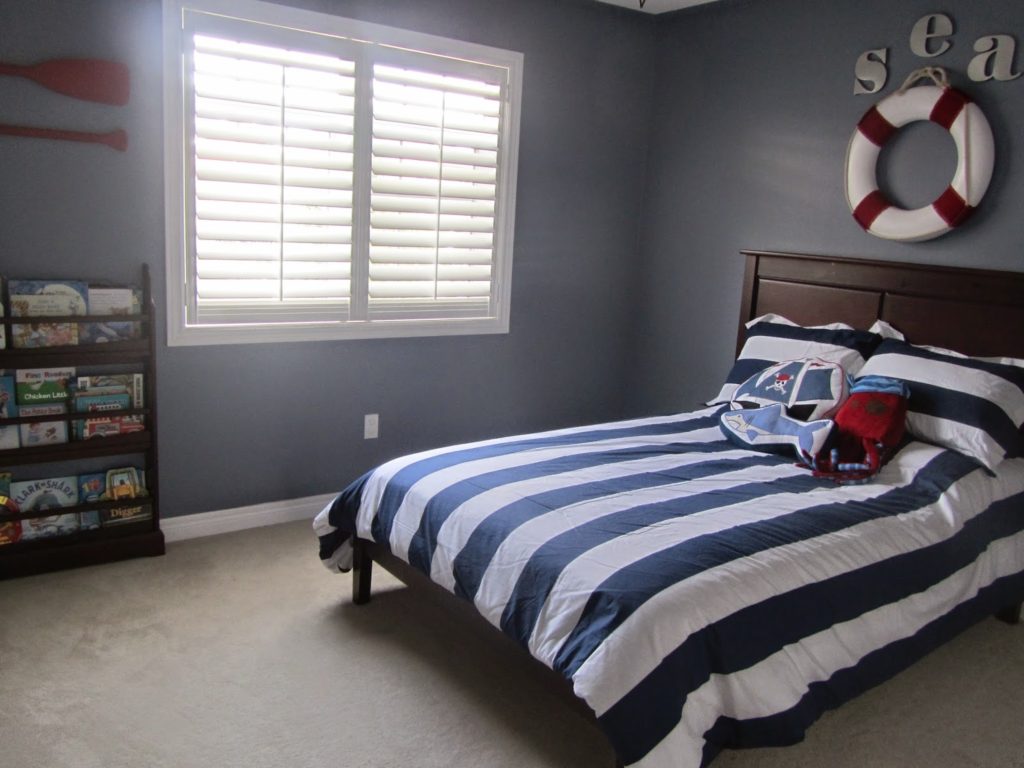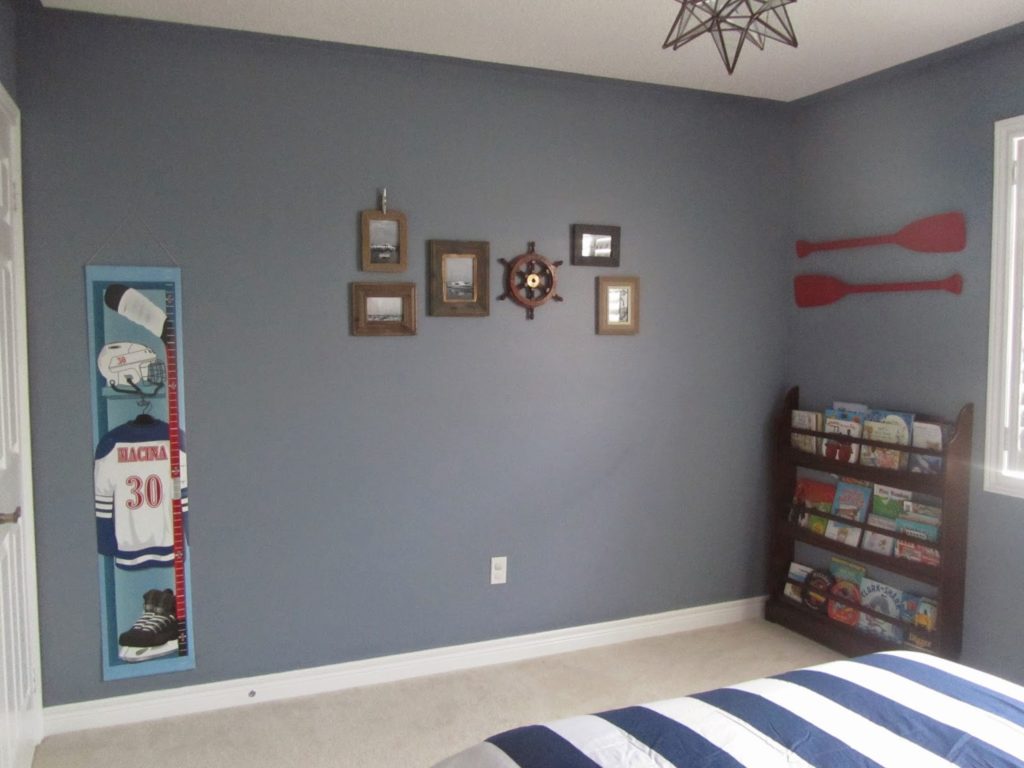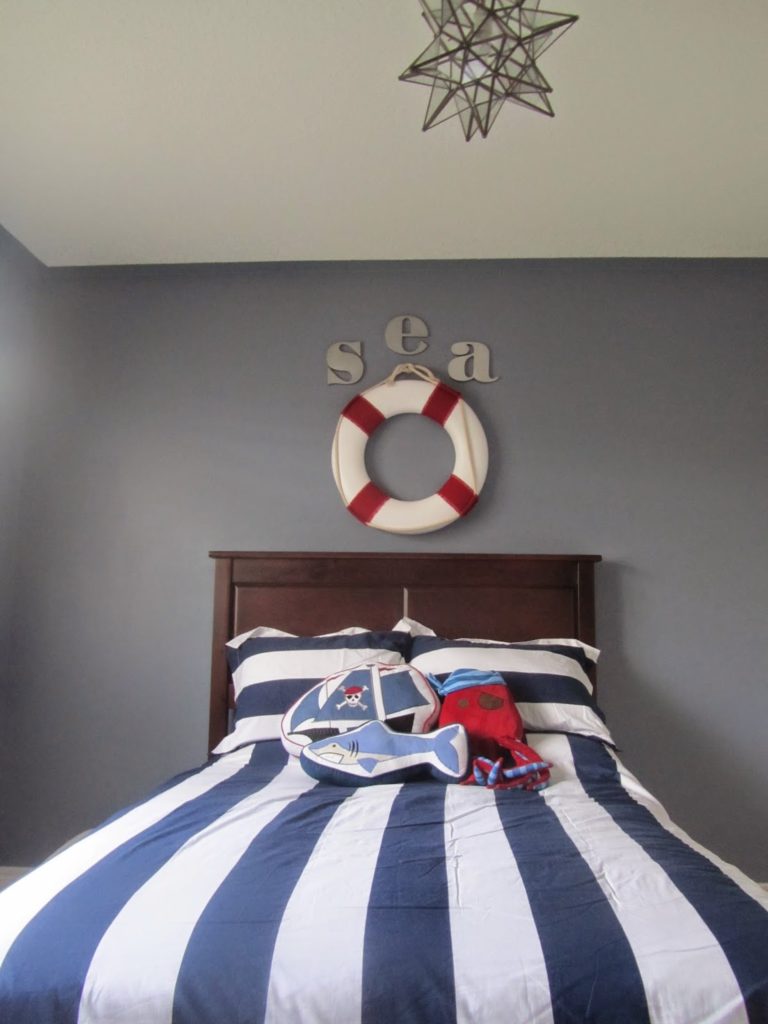 He sleeps with that shark pillow every night- so cute!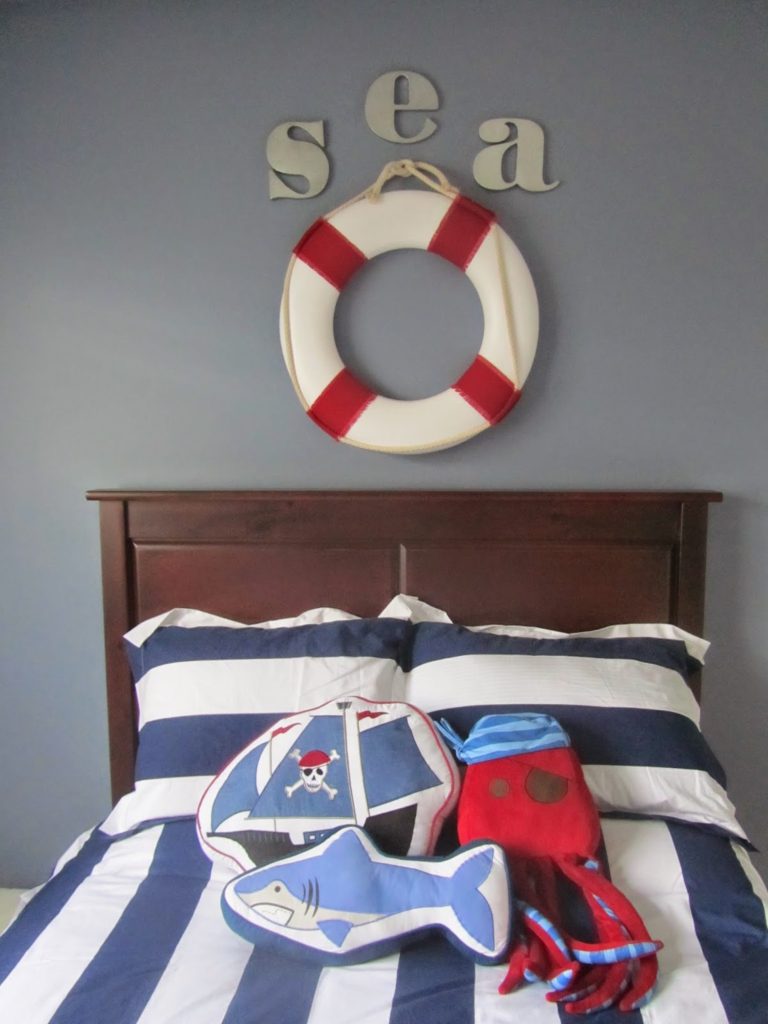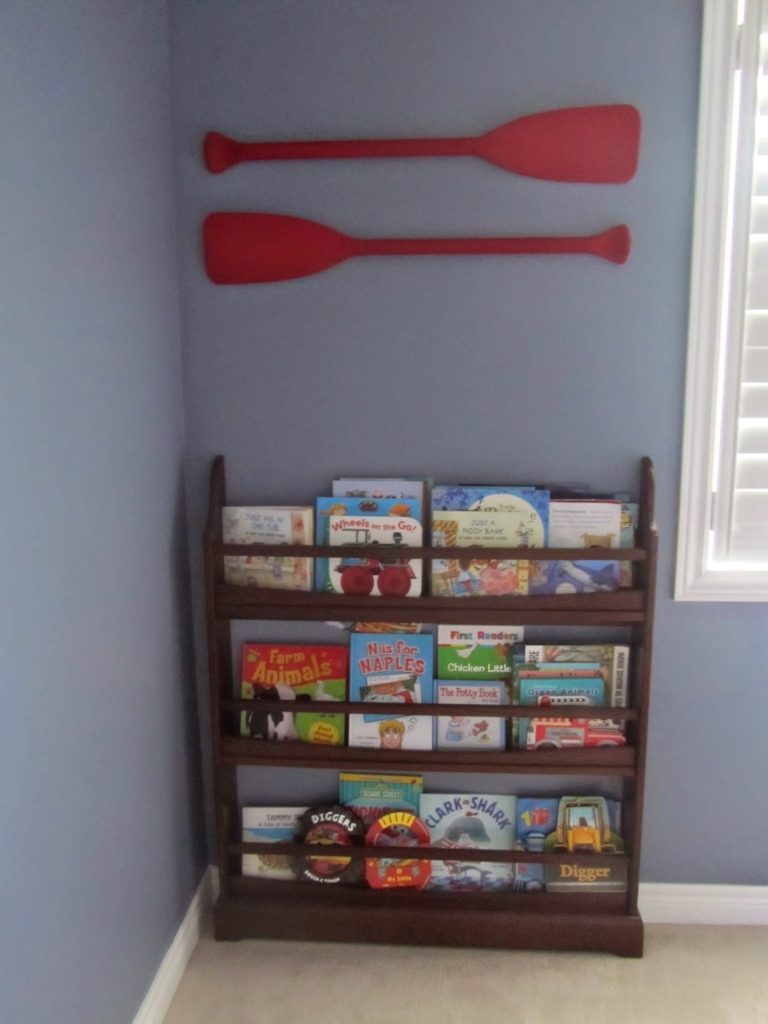 This book shelf is amazing. It's a bit pricey, but so worth the investment. It doesn't take up any space in his room, and every night he loves grabbing his own books that he wants us to read to him.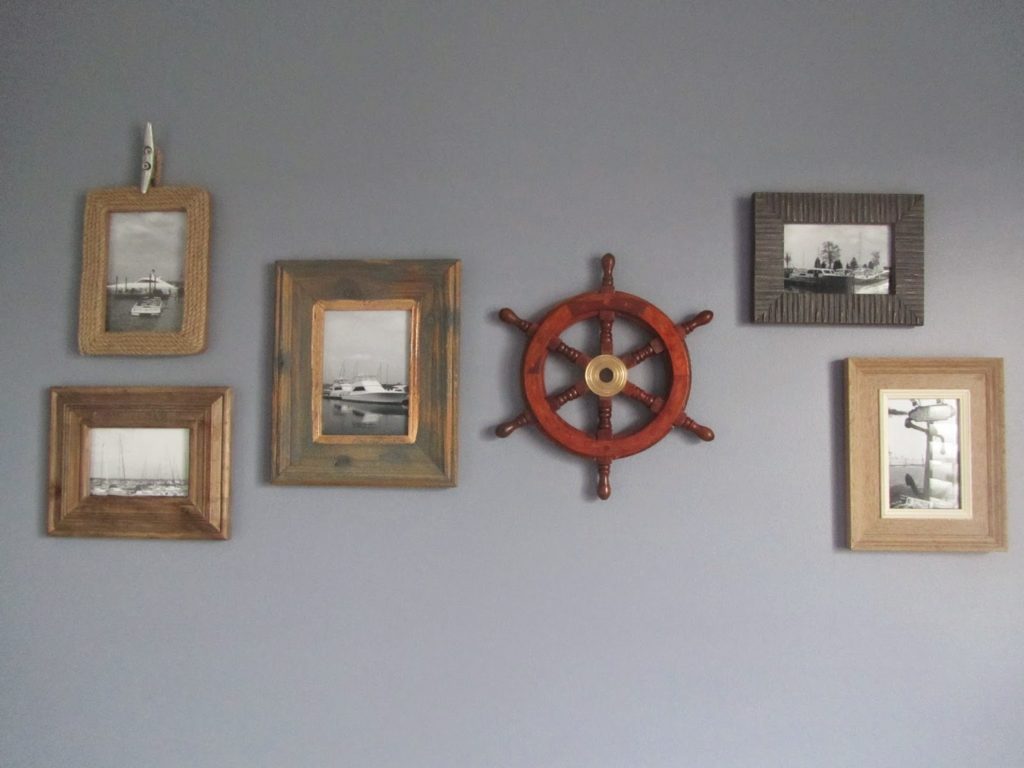 All the pictures in the frames are taken by yours truly. My sister lives by the lake in Pickering, so one day in the summer we met up for a play date, and I went around taking pictures of all the boats docked on the bay. One neat shot is her on a dock walking with my son and her daughter. Very personalized and a nice memory..
I am still thinking about it, but I might add some blue and white curtains and also some fishing nets to his room. If I do, I will be sure to update this post to show the changes.
Source List:
Bed- Sleep Factory
Pillows- Target
California Shutters-
Oars- HomeSense
SEA Letters- Target
Star Pendant Light- Universal Lamp
Frames- HomeSense
Ship Wheel- HomeSense
Have a great week!