Out with the old, and in with the new! After 13 years of living in our home, we finally replaced our original door hardware that came with the house, and boy what a difference it made. Our original hardware was so tarnished, and we also had a hard time locking the door sometimes because the lock would stick. So, it was definitely time to replace our door hardware with something new.
We went with a beautiful handleset from Schlage not only because it was a brand we trusted, since they have been around for 100 years, but also because of the quality of their products.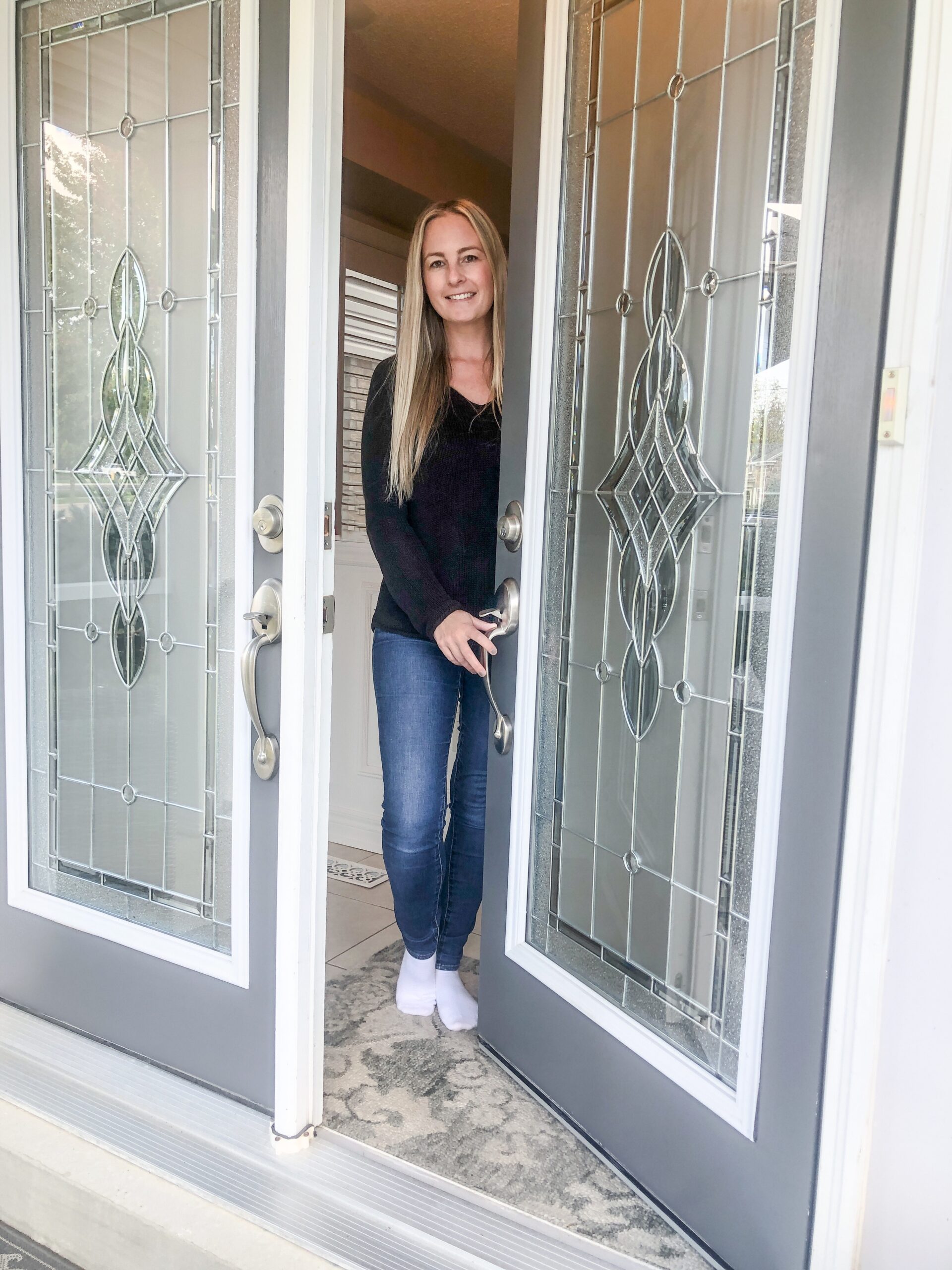 Since we have double doors we had to get 2 handlesets. An active and inactive one. We chose  the Custom Plymouth Single Cylinder Handleset and Interior Alexandria Glass Knob with Alden Trim in the Satin Nickel finish. We couldn't be happier with them! They are beautiful!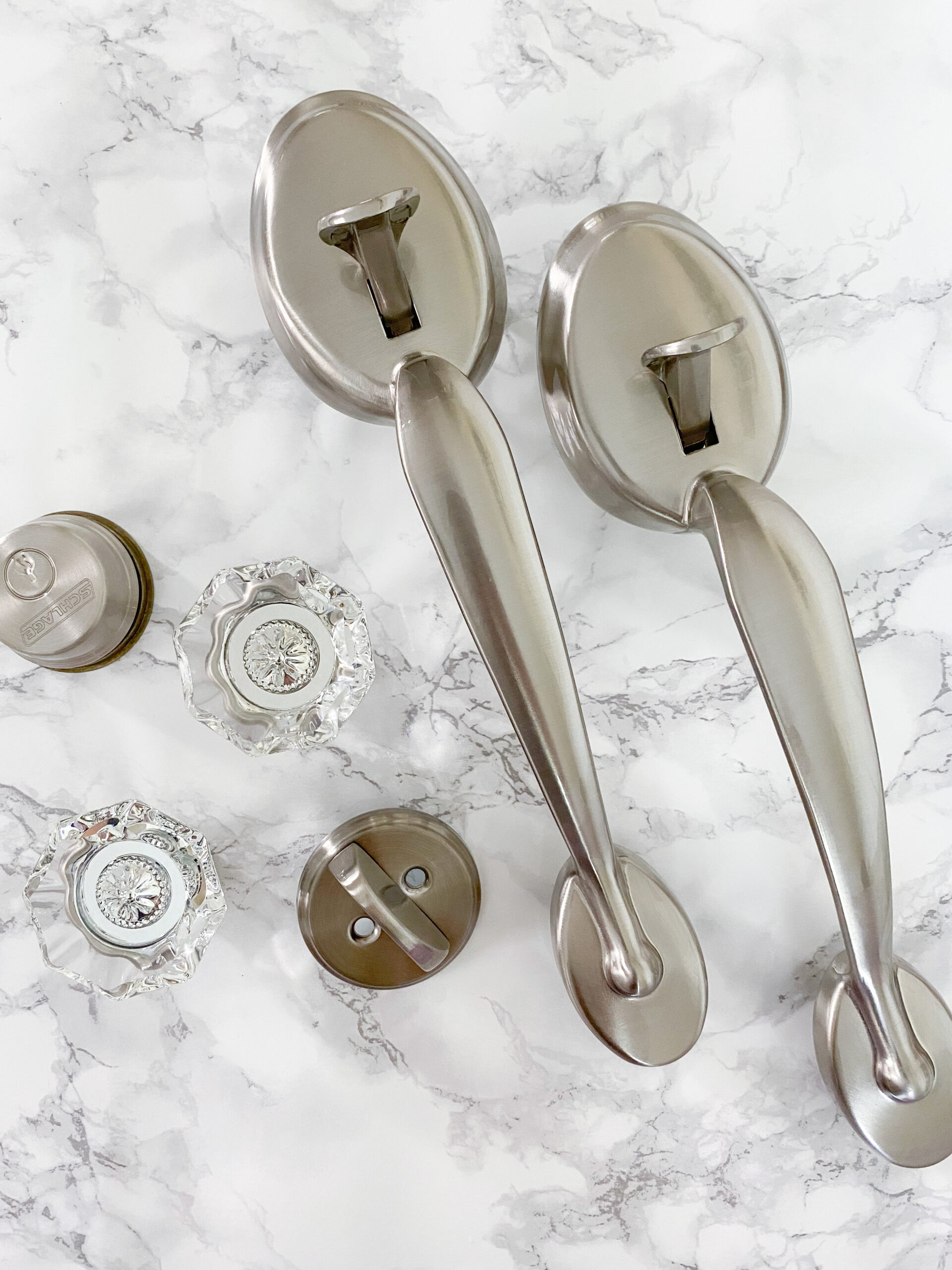 I love the glass knobs so much! They make our front hallway feel so classy and pretty. I also love that they are so unique, and not something you see in every home. They have only been installed a month, and we have gotten so many compliments on them from family and friends.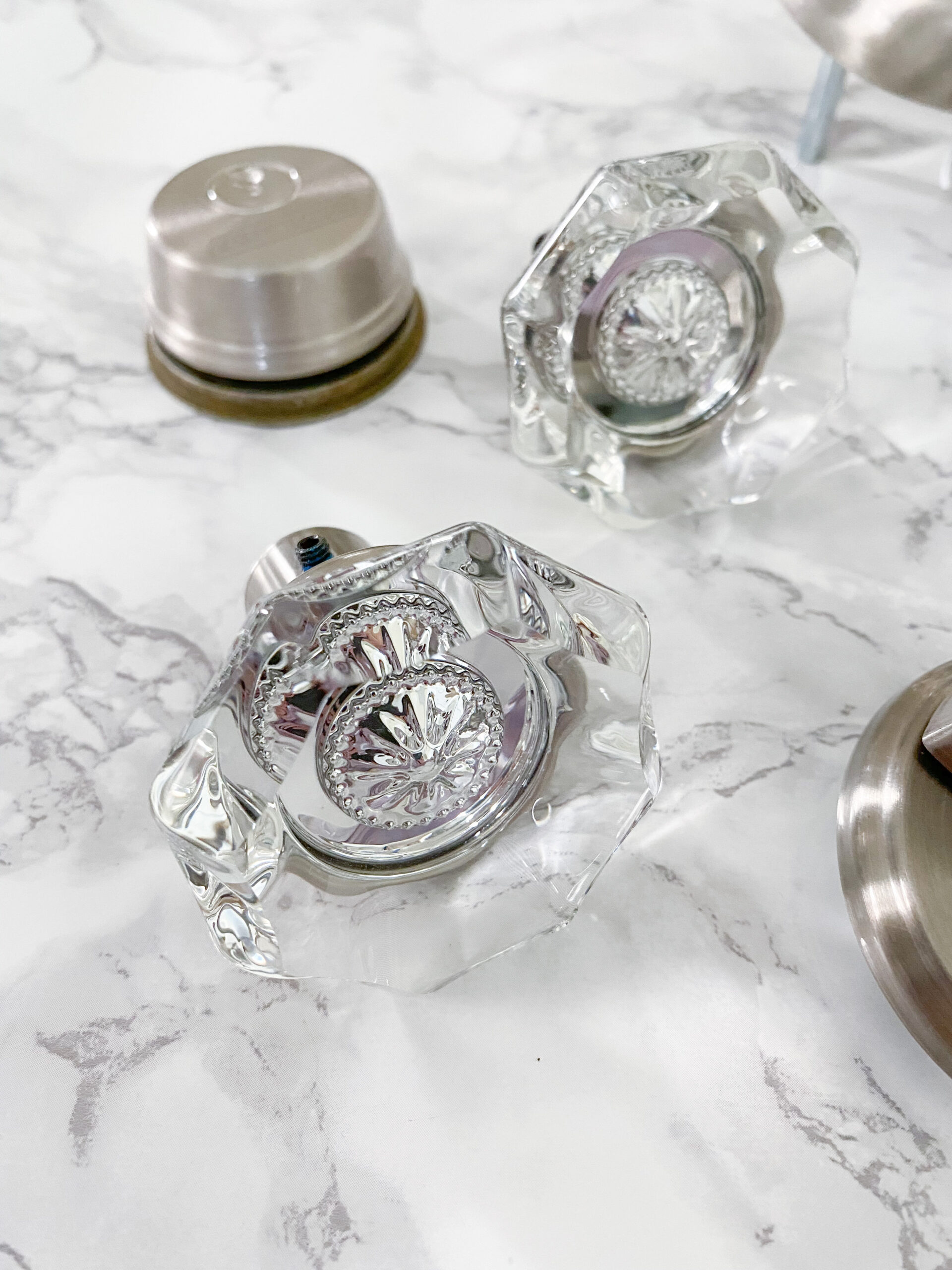 The handlesets came with very detailed instructions that made installation a breeze. From start to finish, both handles and knobs were installed in less than 1 1/2hr.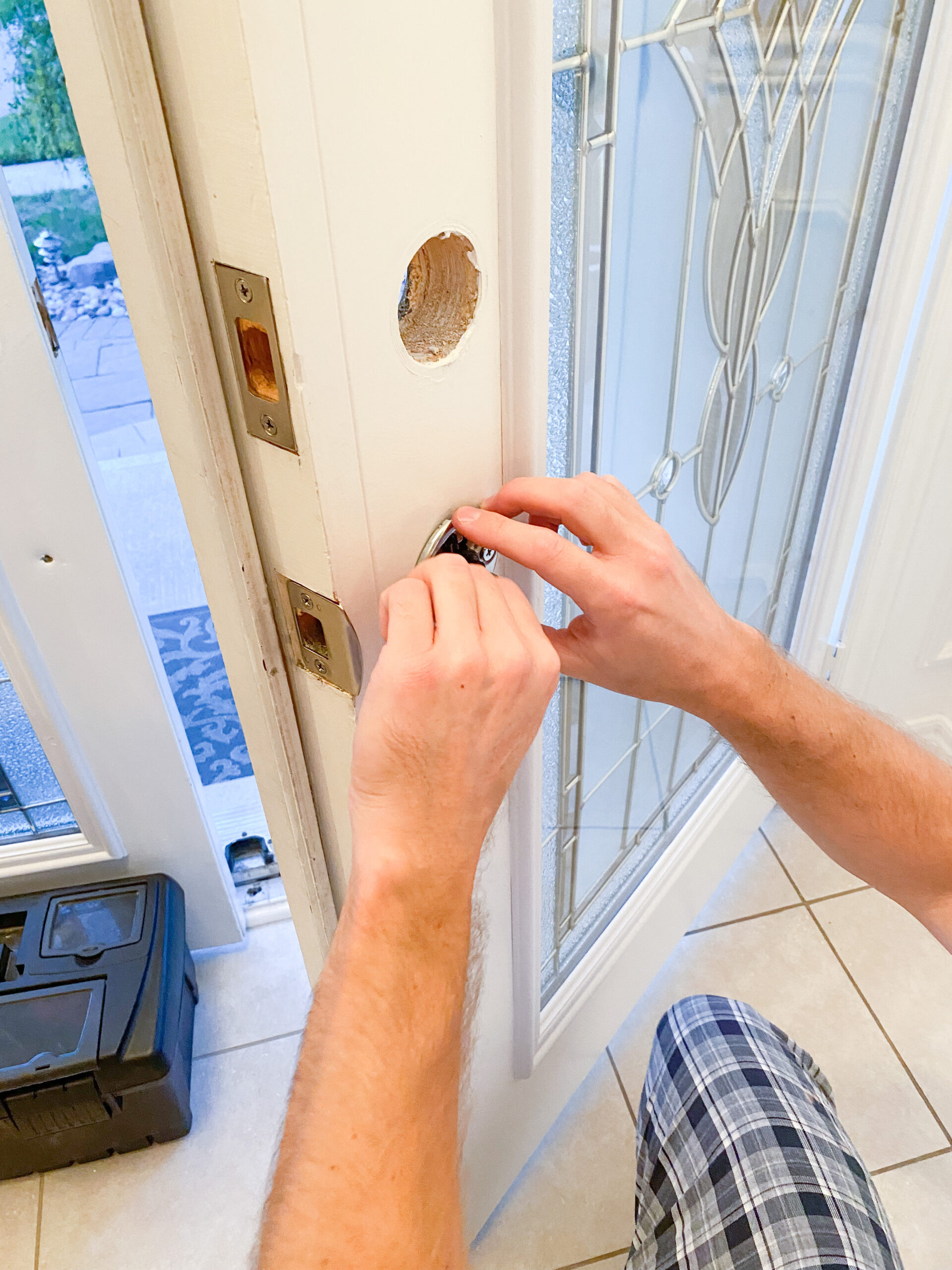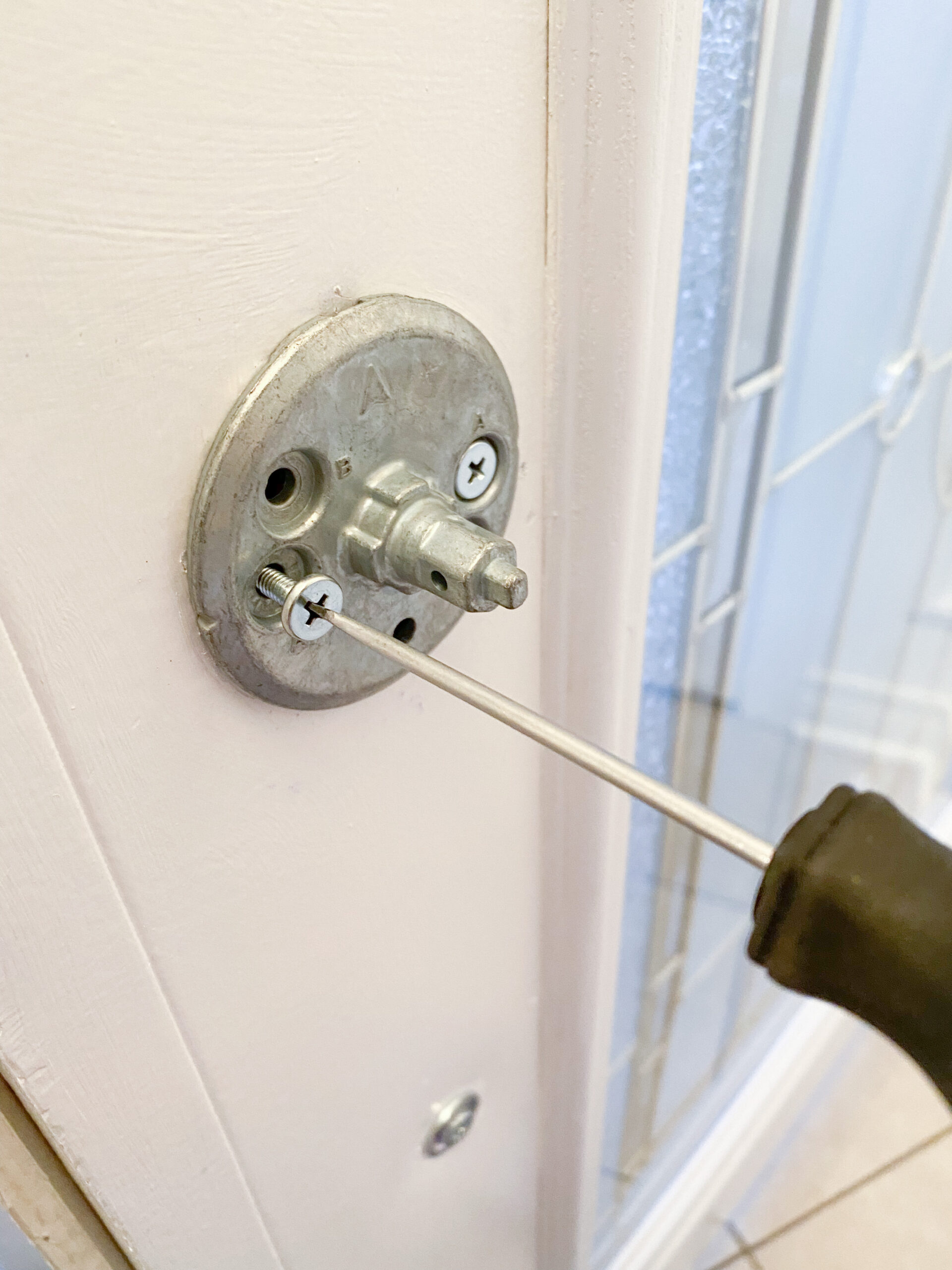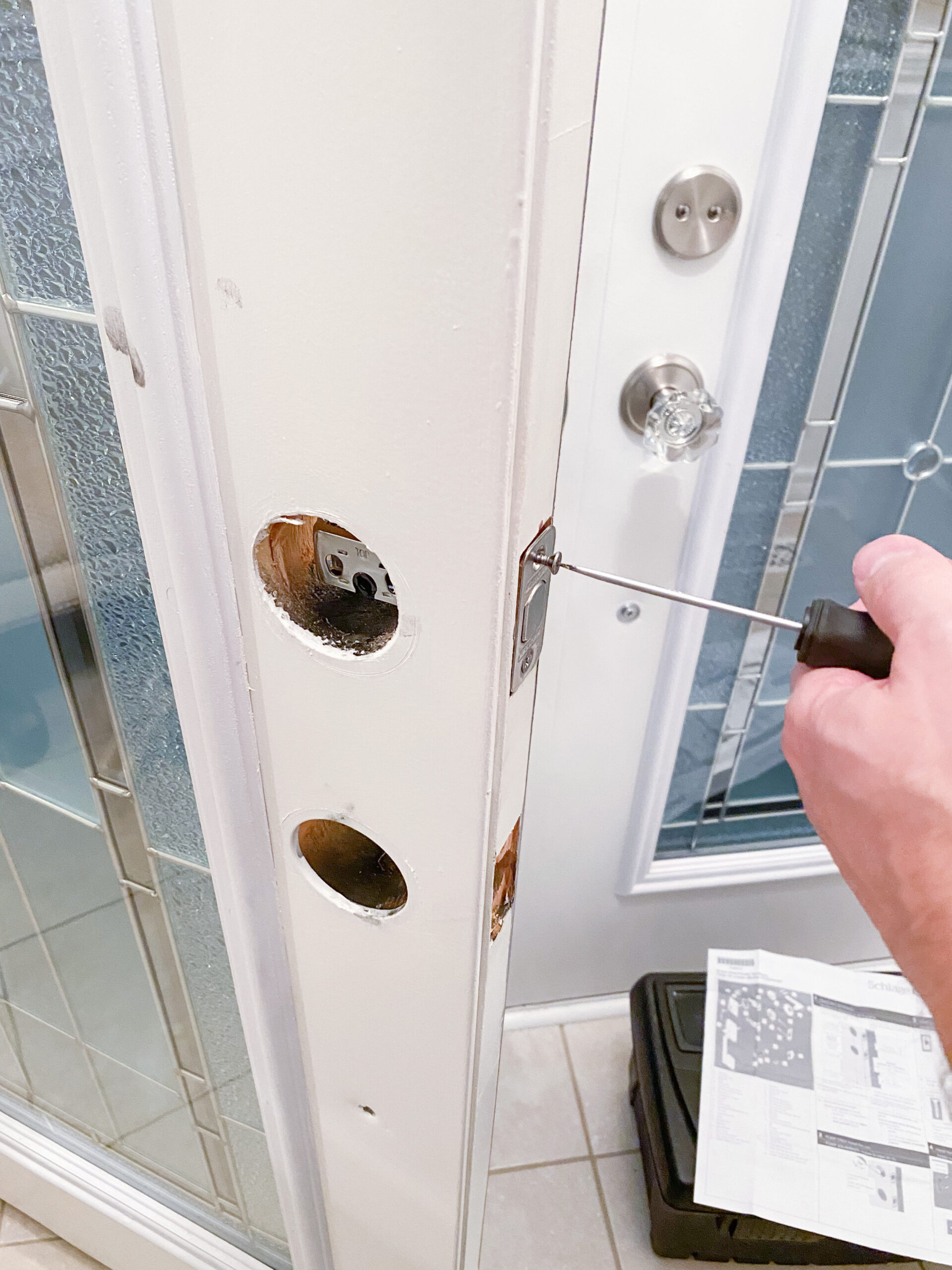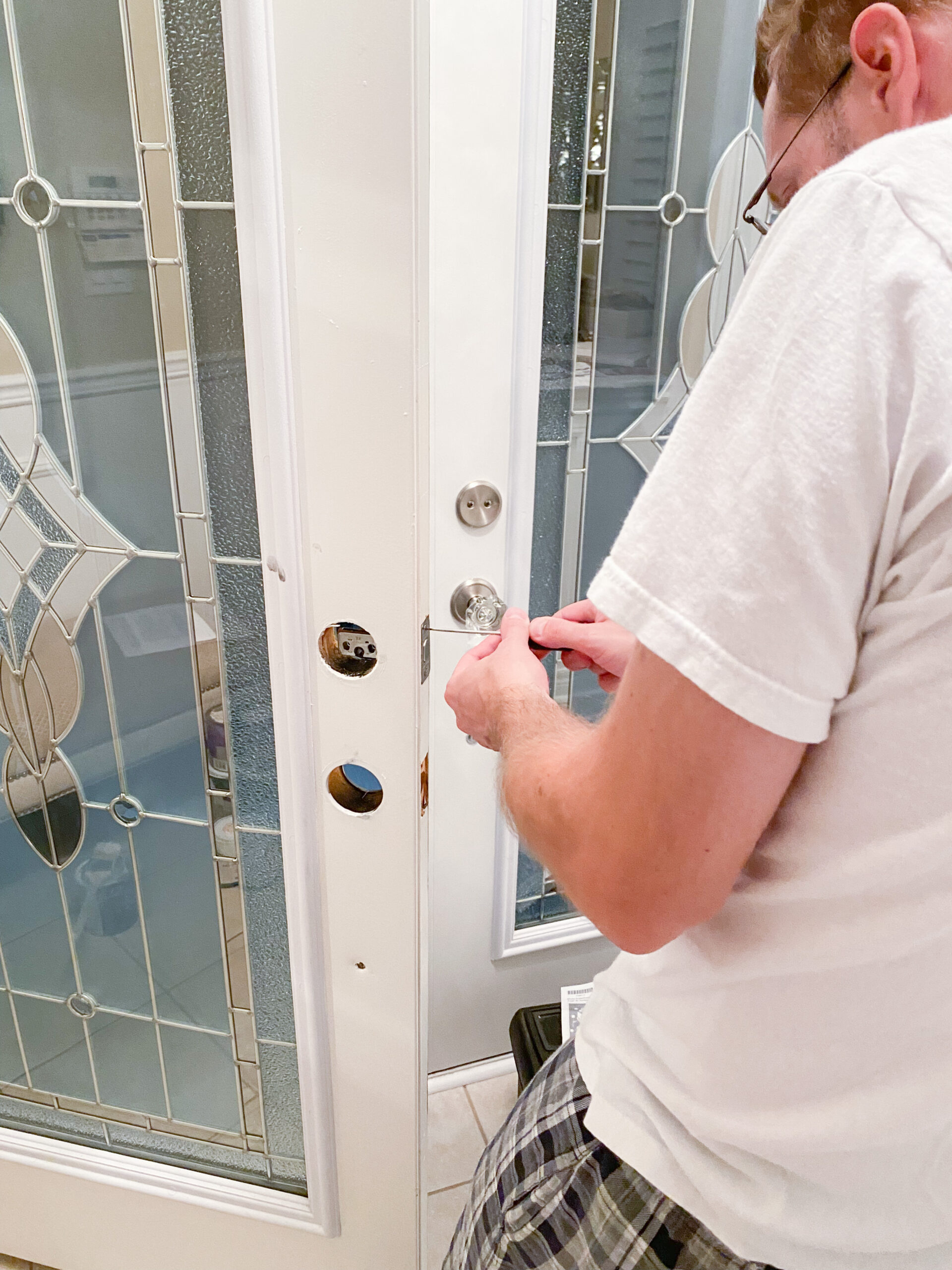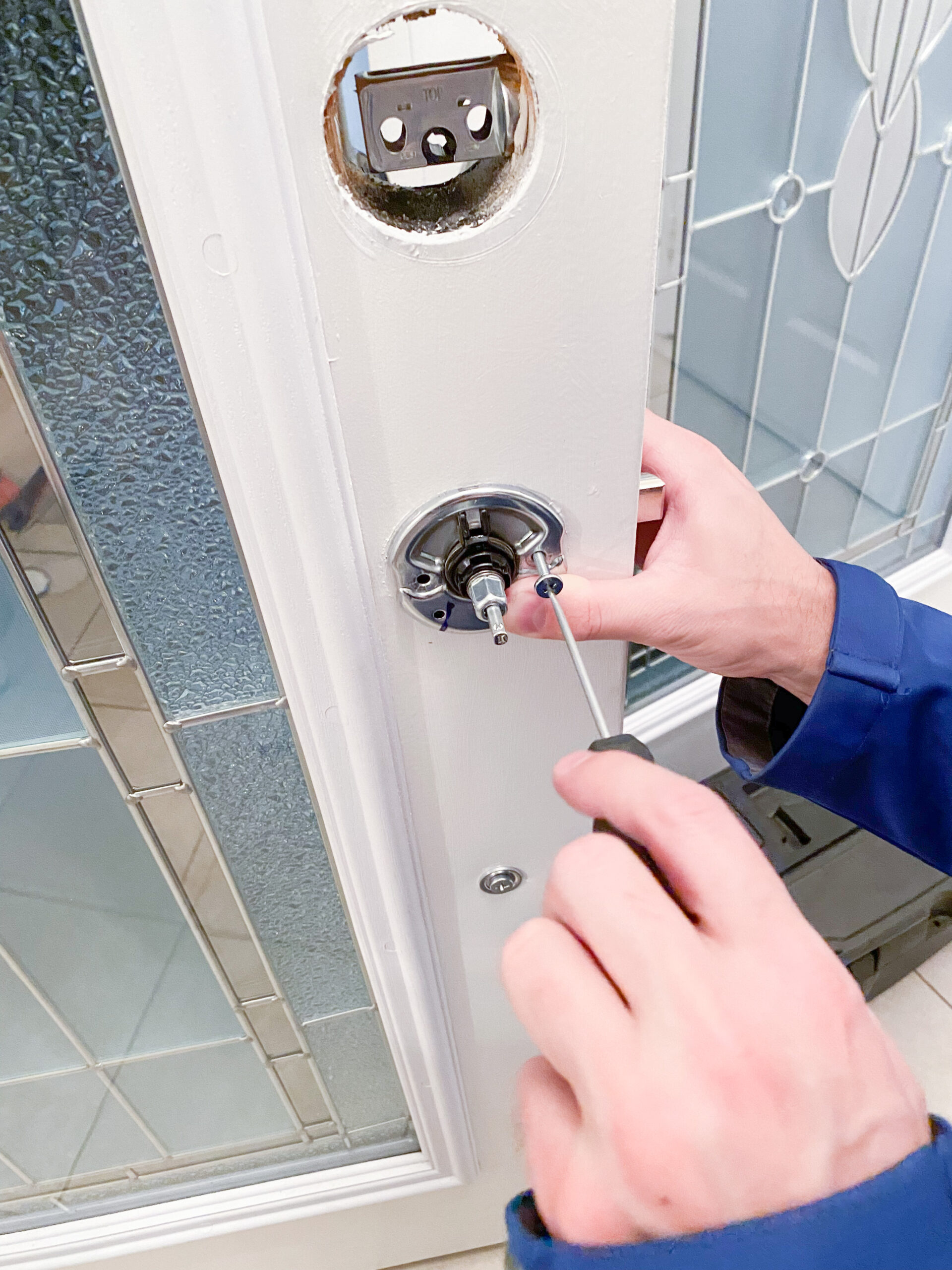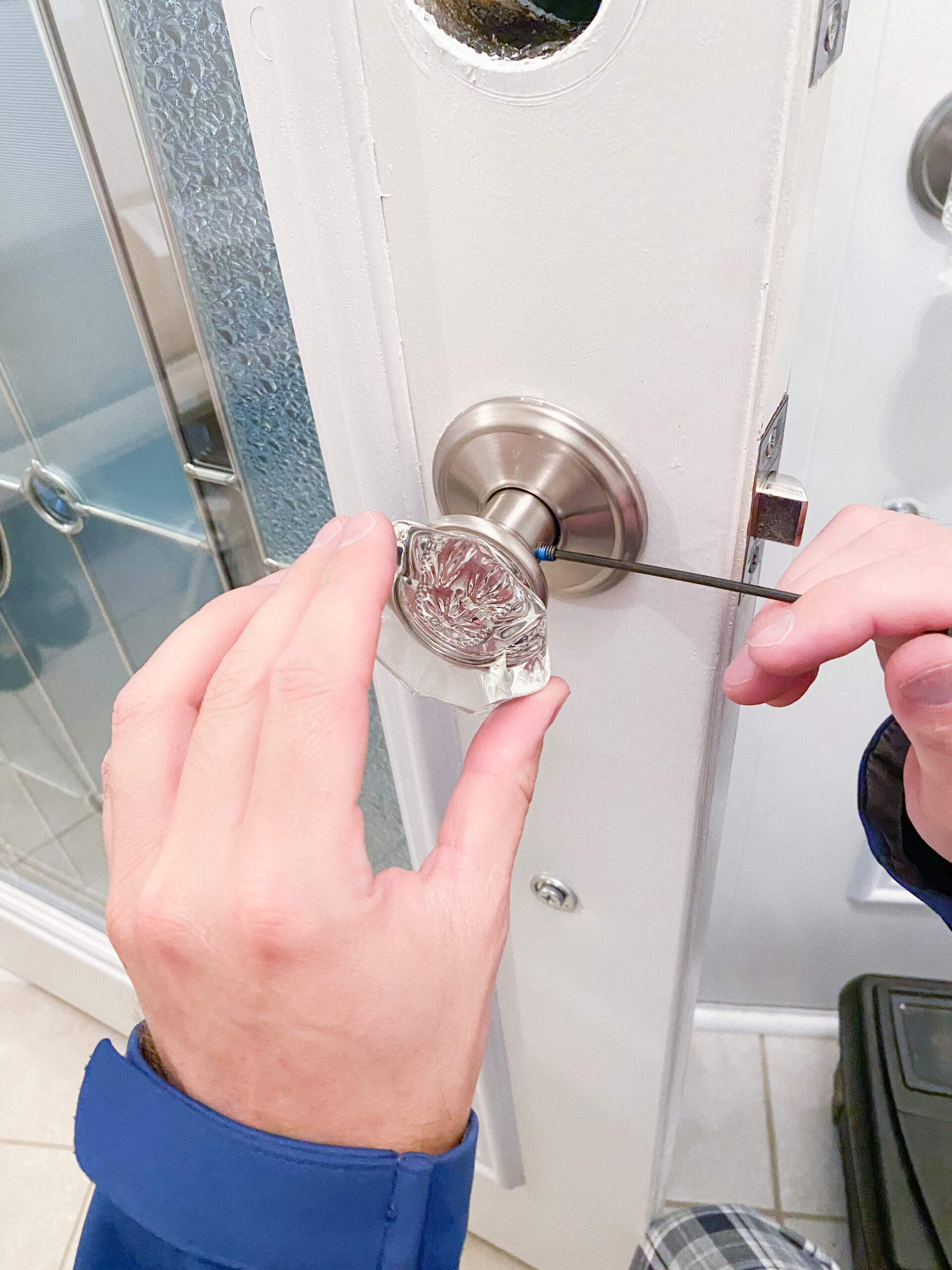 Before
Here is what our door handles & door knobs looked like before we installed the new ones.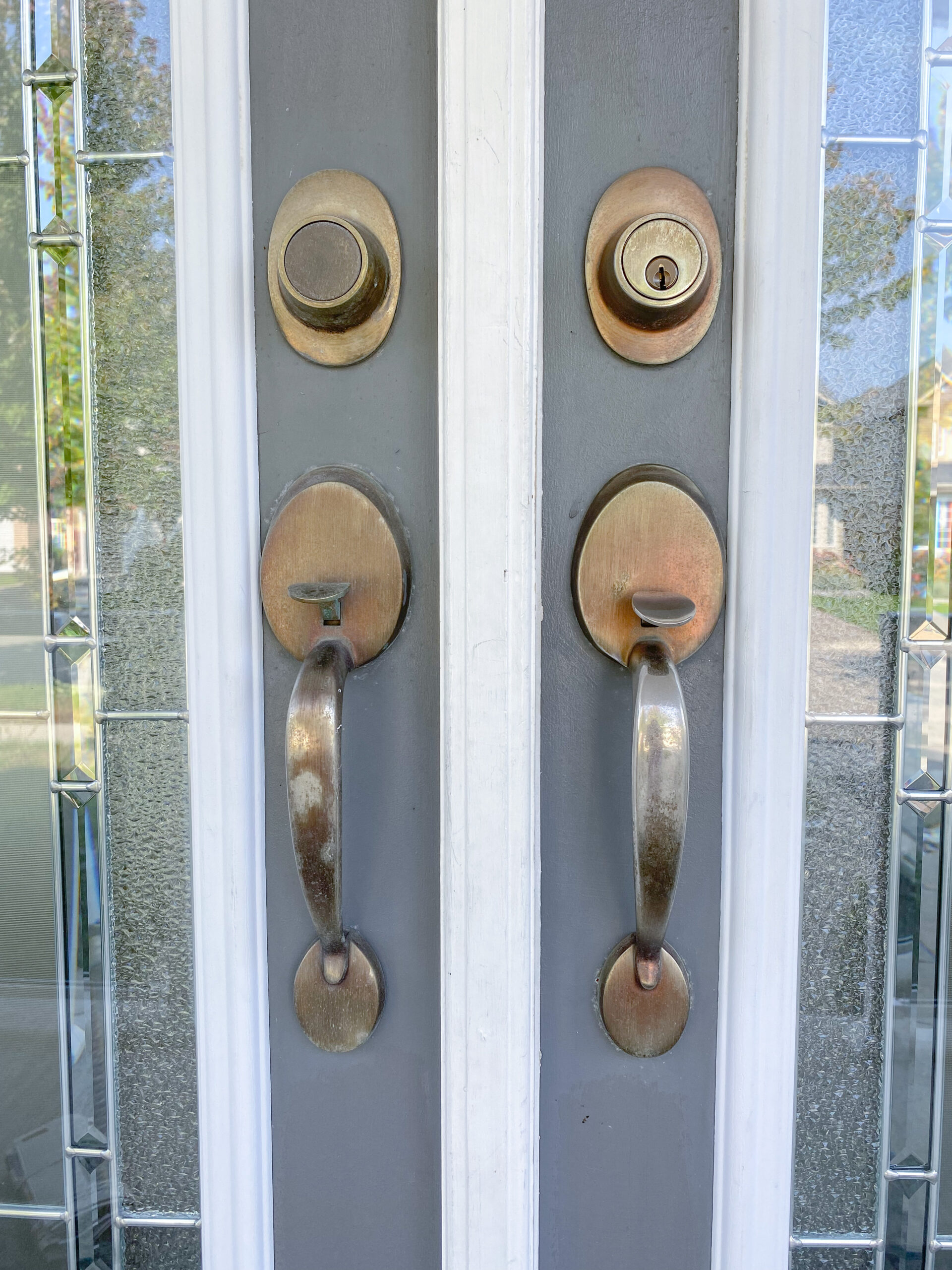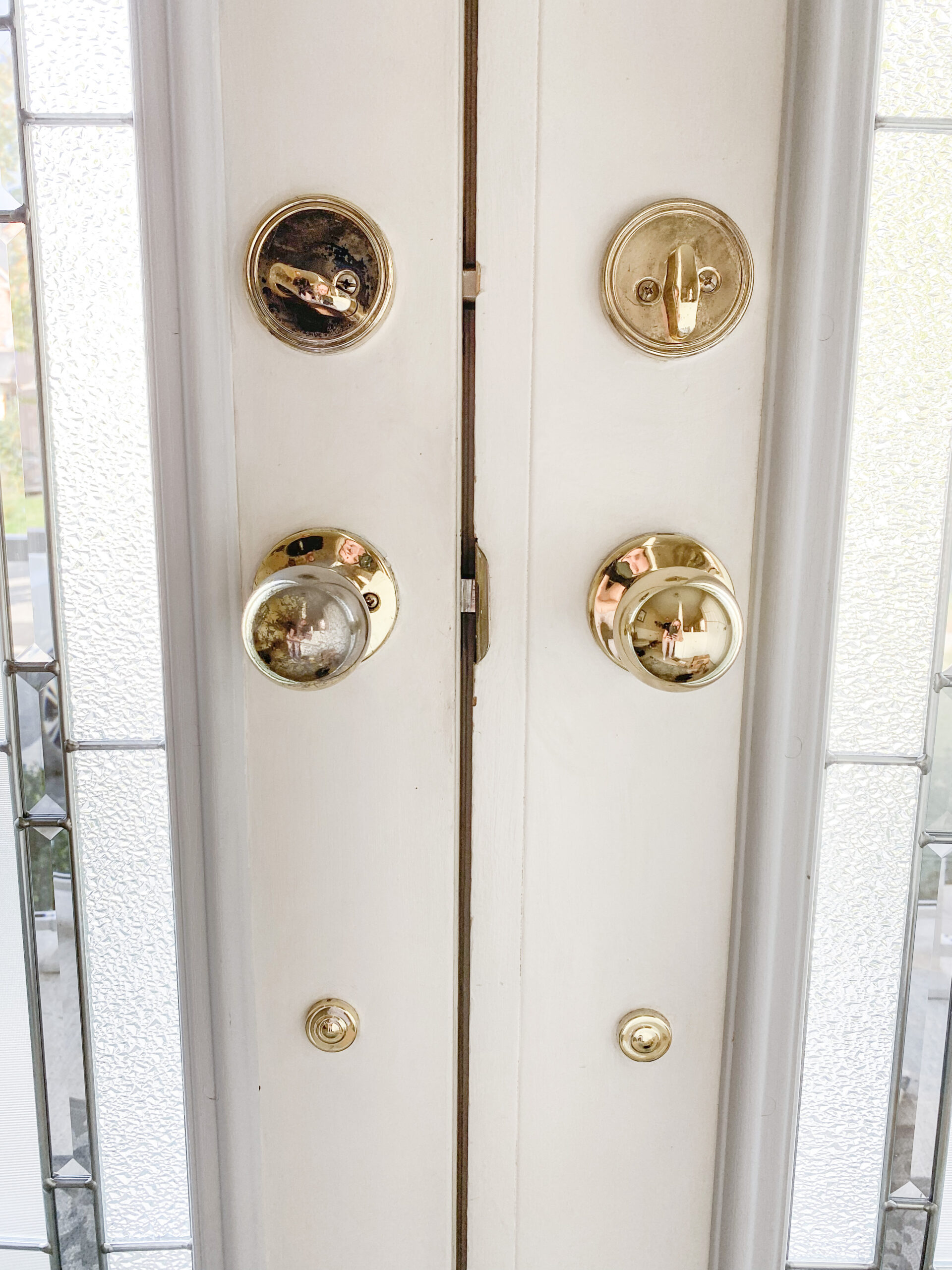 After
Talk about night and day. I think we have better curb appeal now that we have installed these new handles. They make the door pop!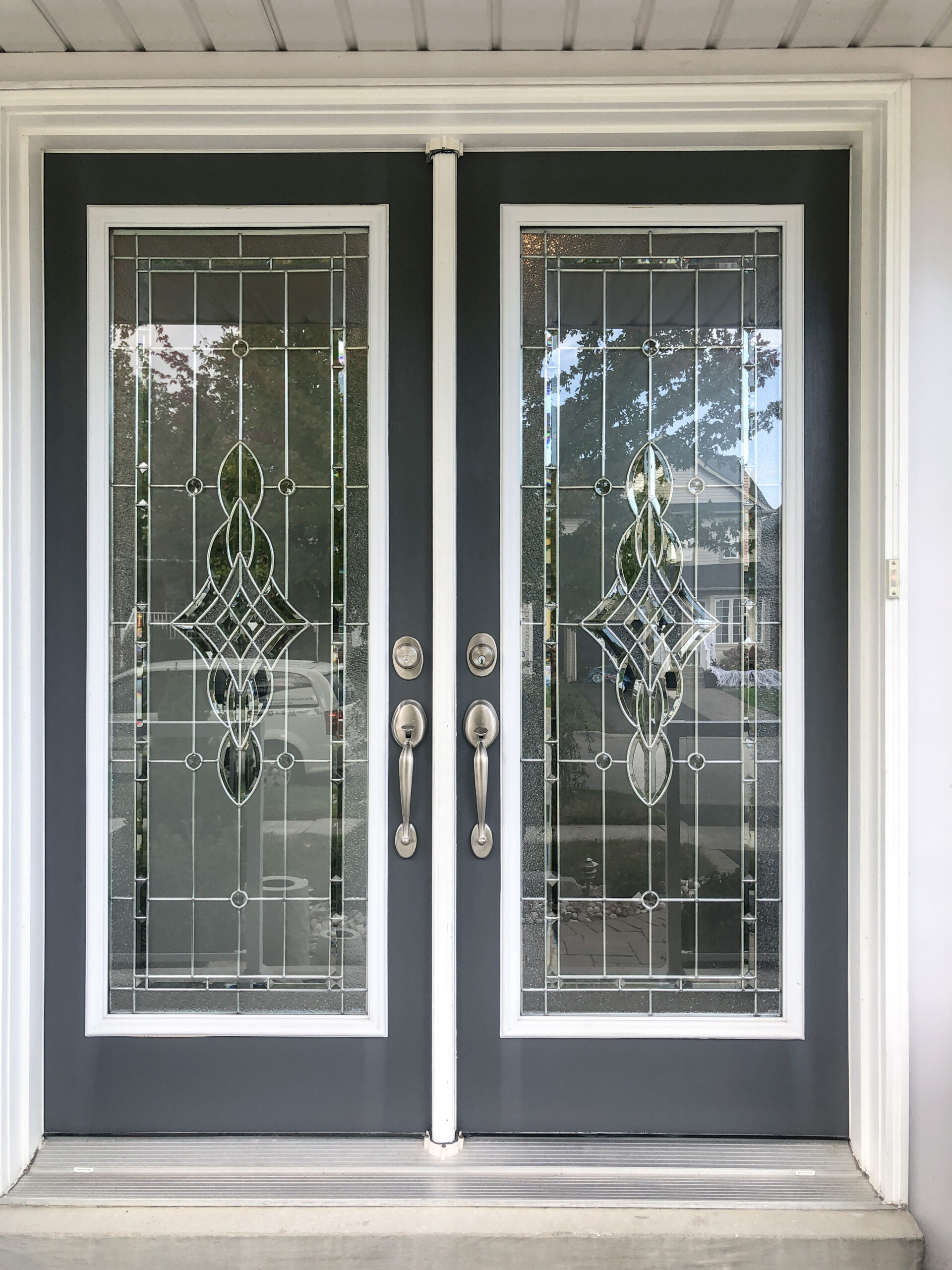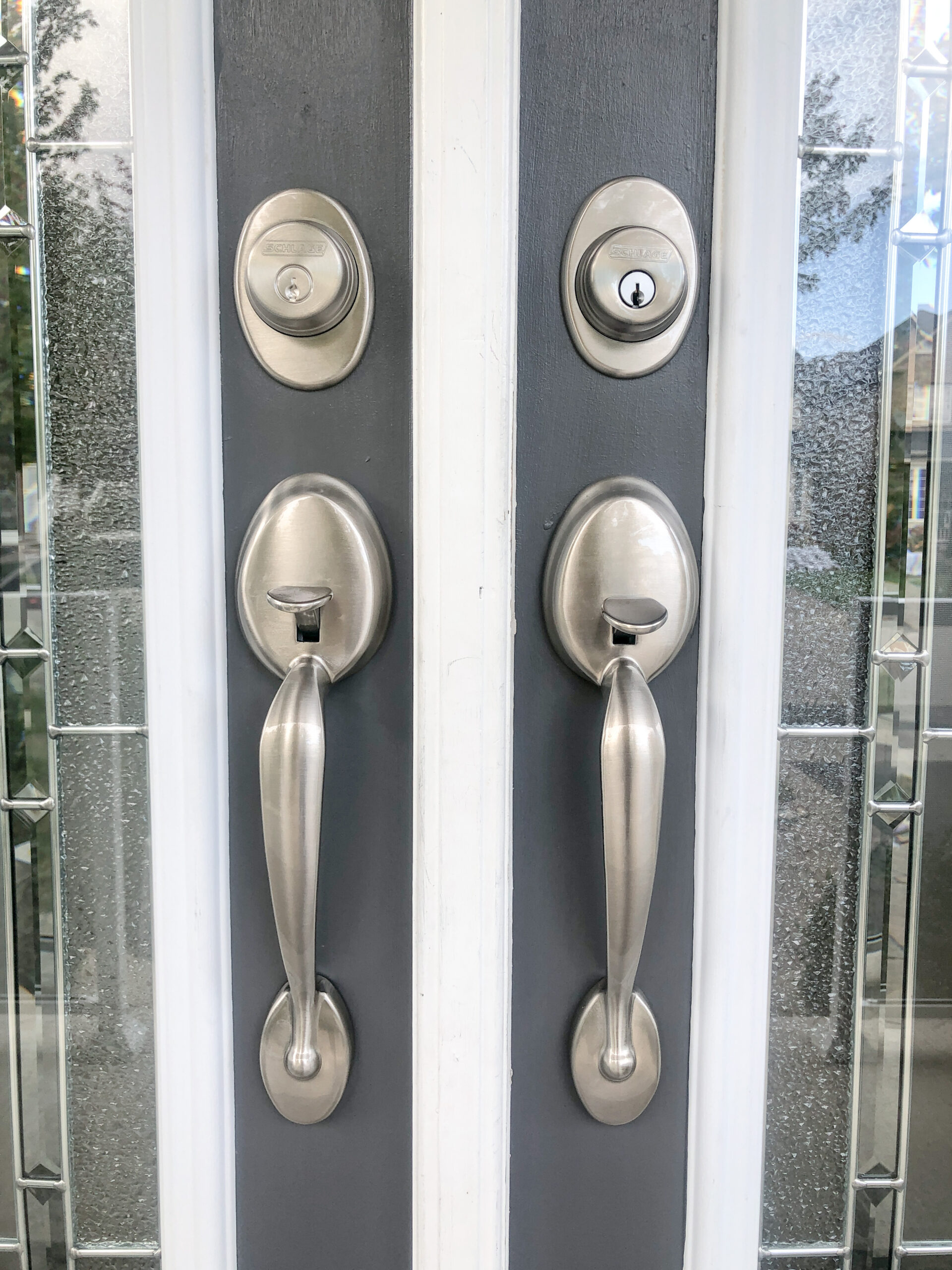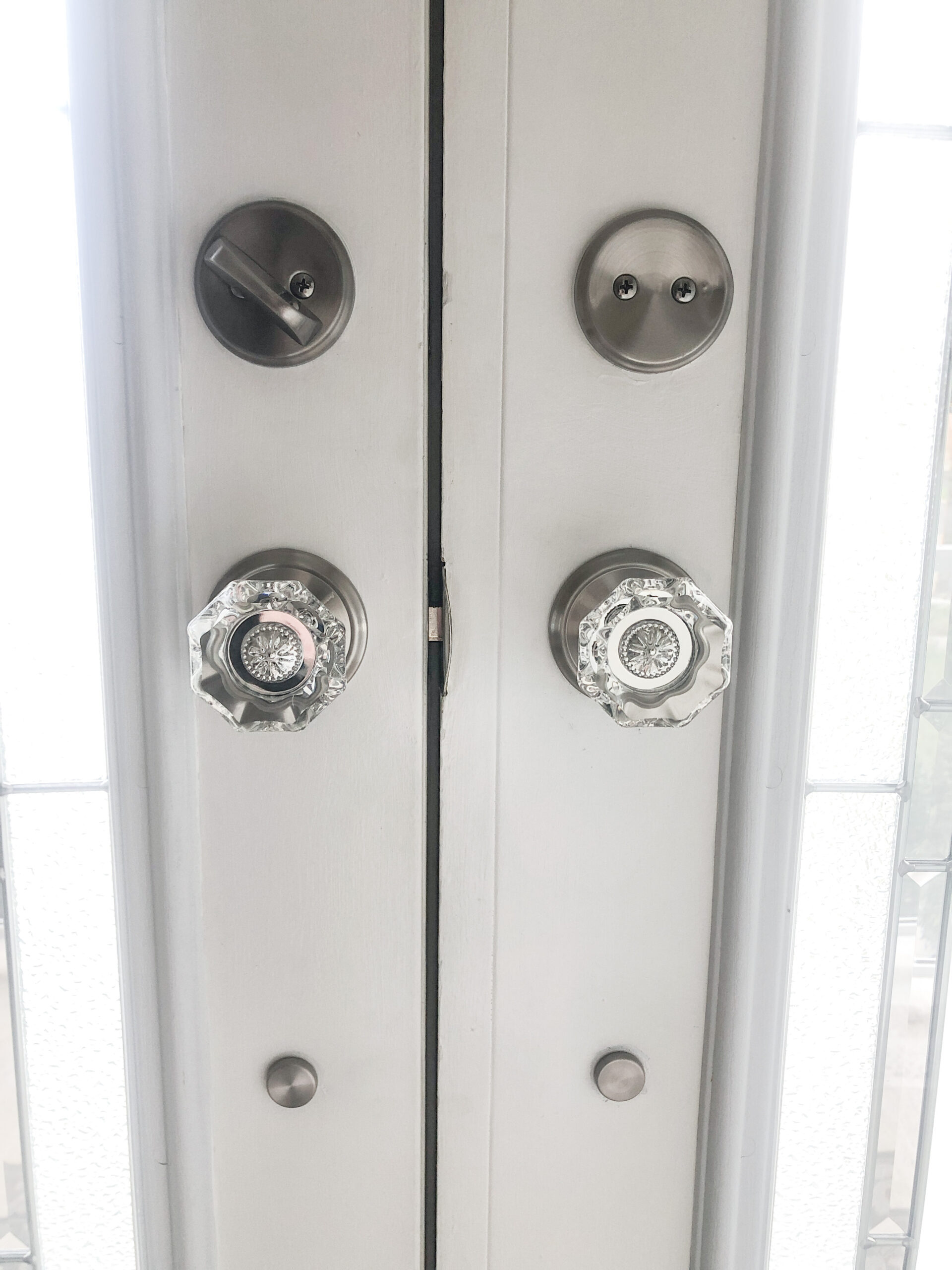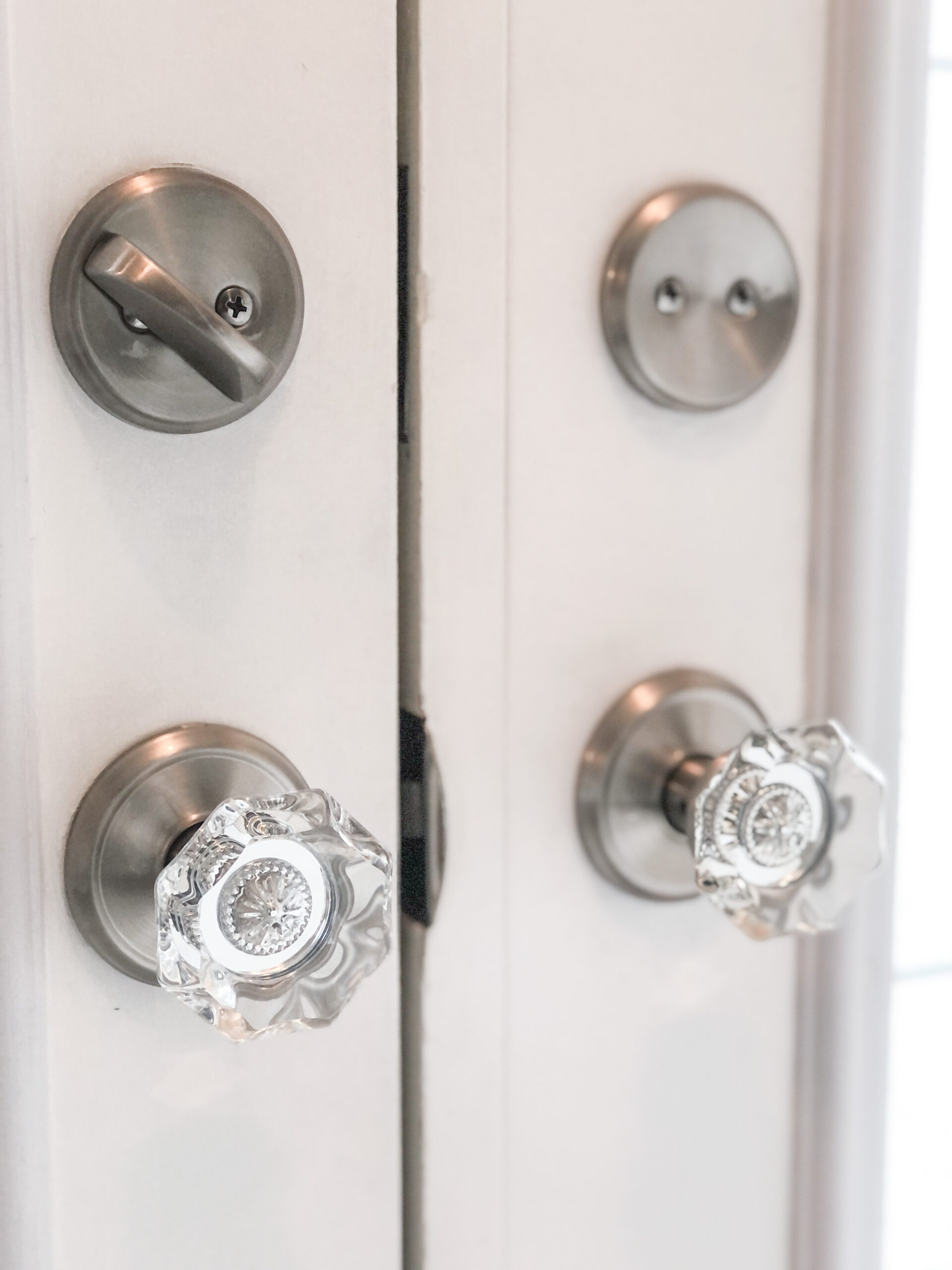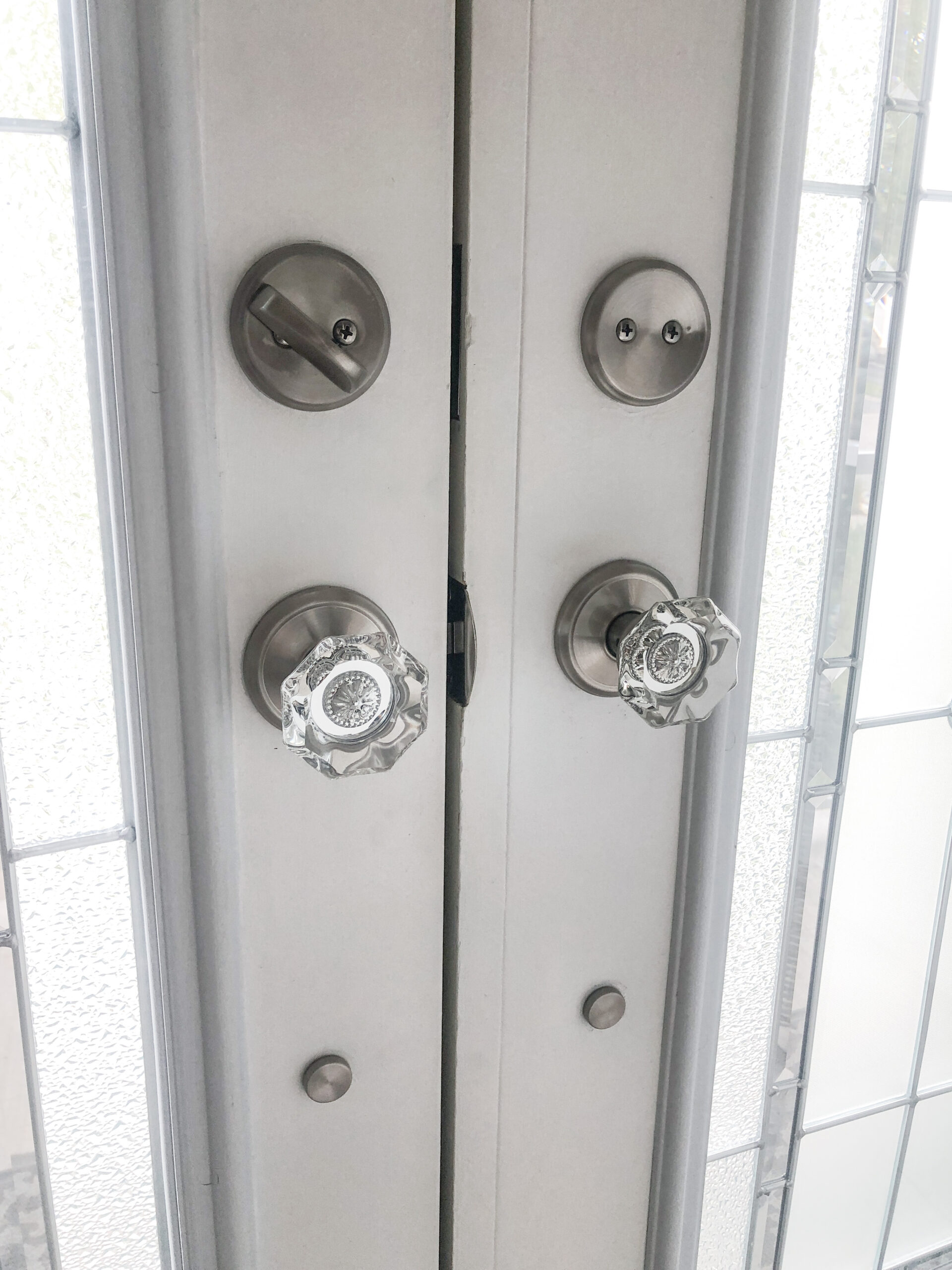 Schlage offers limited lifetime warranty on the lock and finish of all their products. The customer service is also amazing!! I have emailed them, and called with questions and they got back to right away.
I am so happy with the finished product, and can't wait to replace all our interior handles with Schlage products.
To see all Schlage has to offer, visit their website here.
Disclaimer: Thanks so much to Schlage for partnering with me on this post