It's that time of year! Today, I am so excited to share with you my 2021 Hasbro Gift Guide for kids! If you need some gift ideas this holiday season, I am here to help cross some people off your list.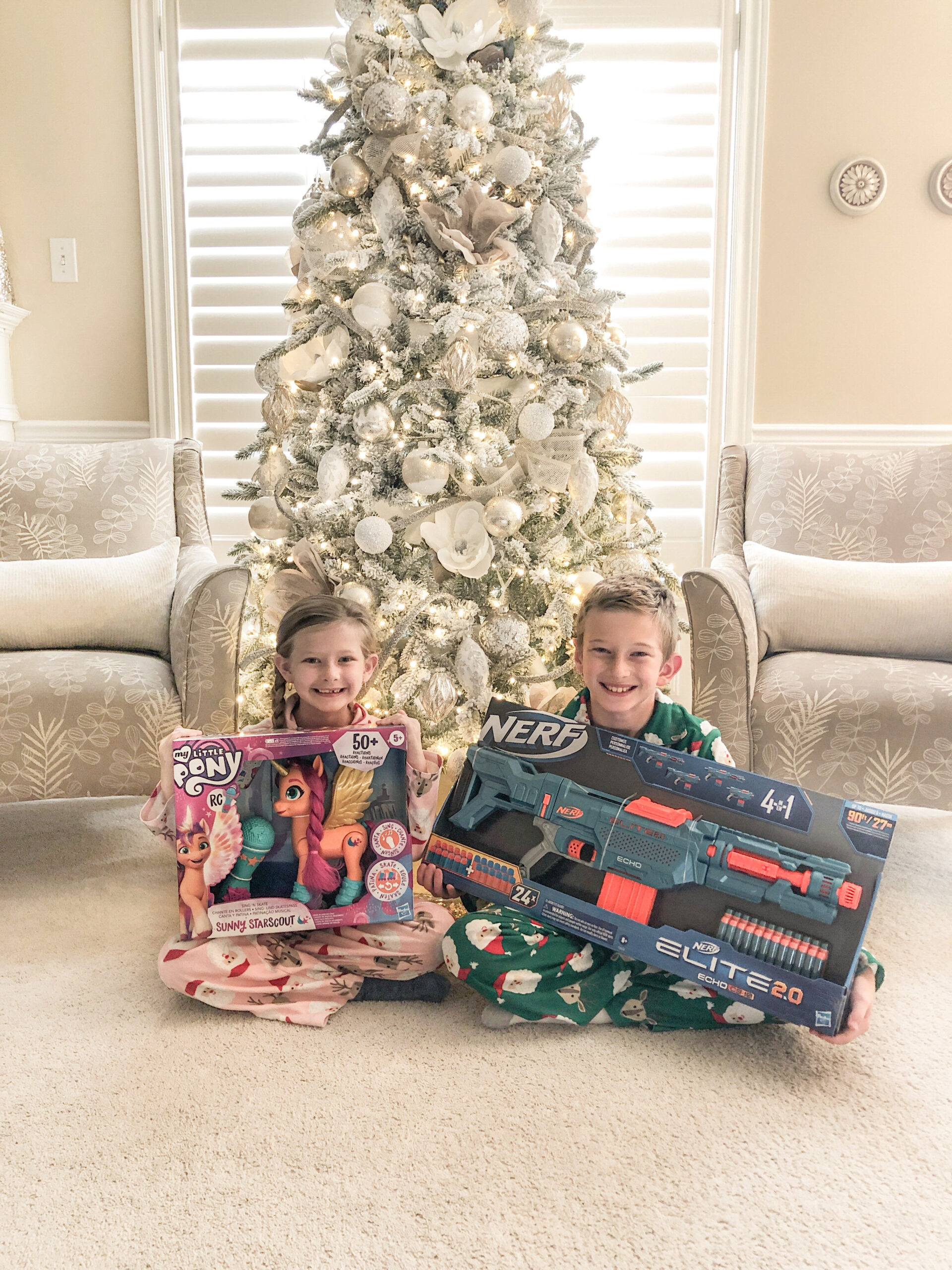 Do you have family game nights in your house? We do every Friday night, and it's so fun! The Game of Life: Super Mario Edition board game is perfect for kids, families and all those who are Super Mario lovers! You can choose to play as Mario, Luigi, Peach or Yoshi, and travel through the Mushroom Kingdom. Once you approach Bowser's Castle, players can buy stars to boost their battle-spin, and to defeat Bowser will need to spin higher than a 12 to win the game!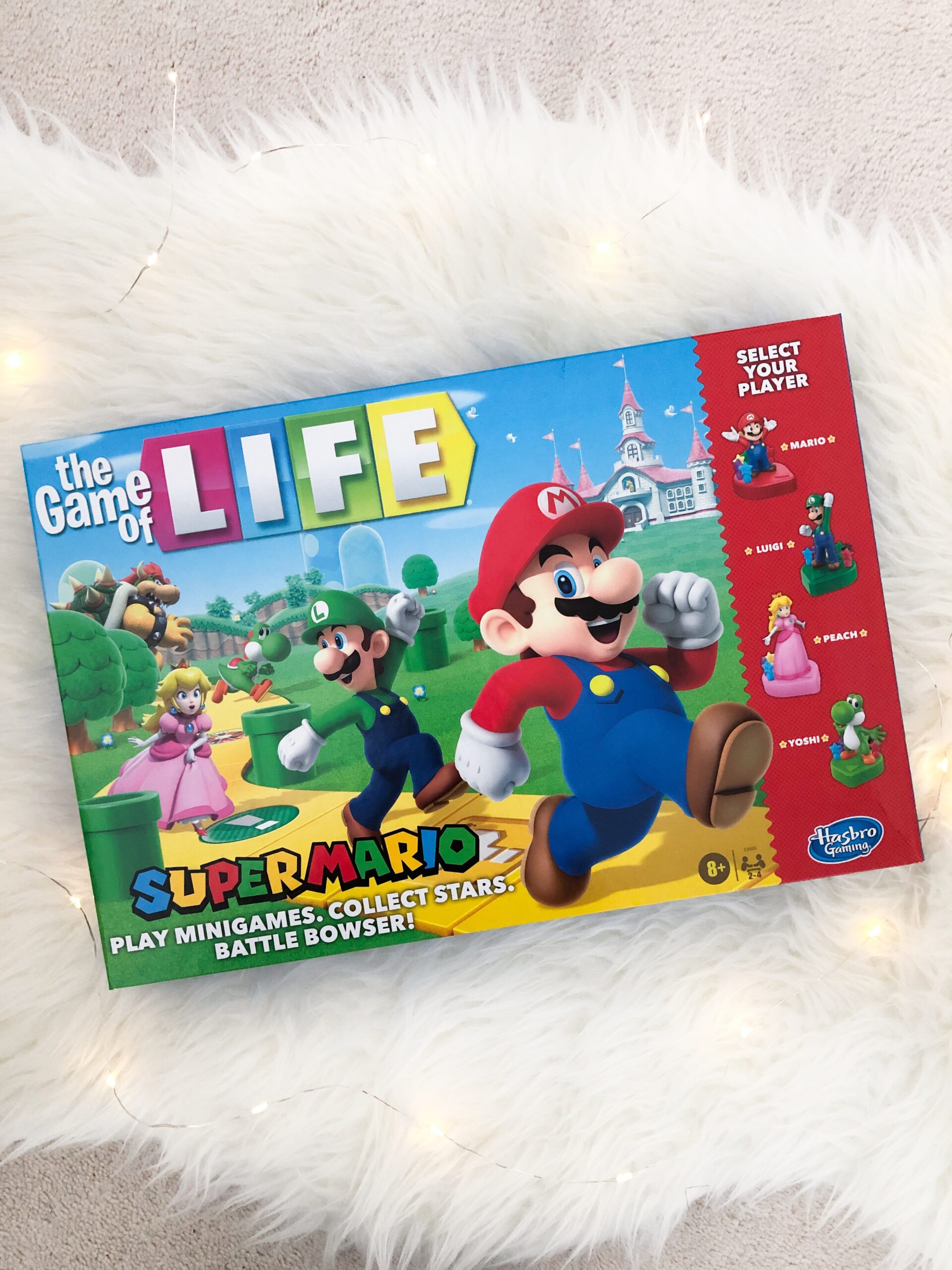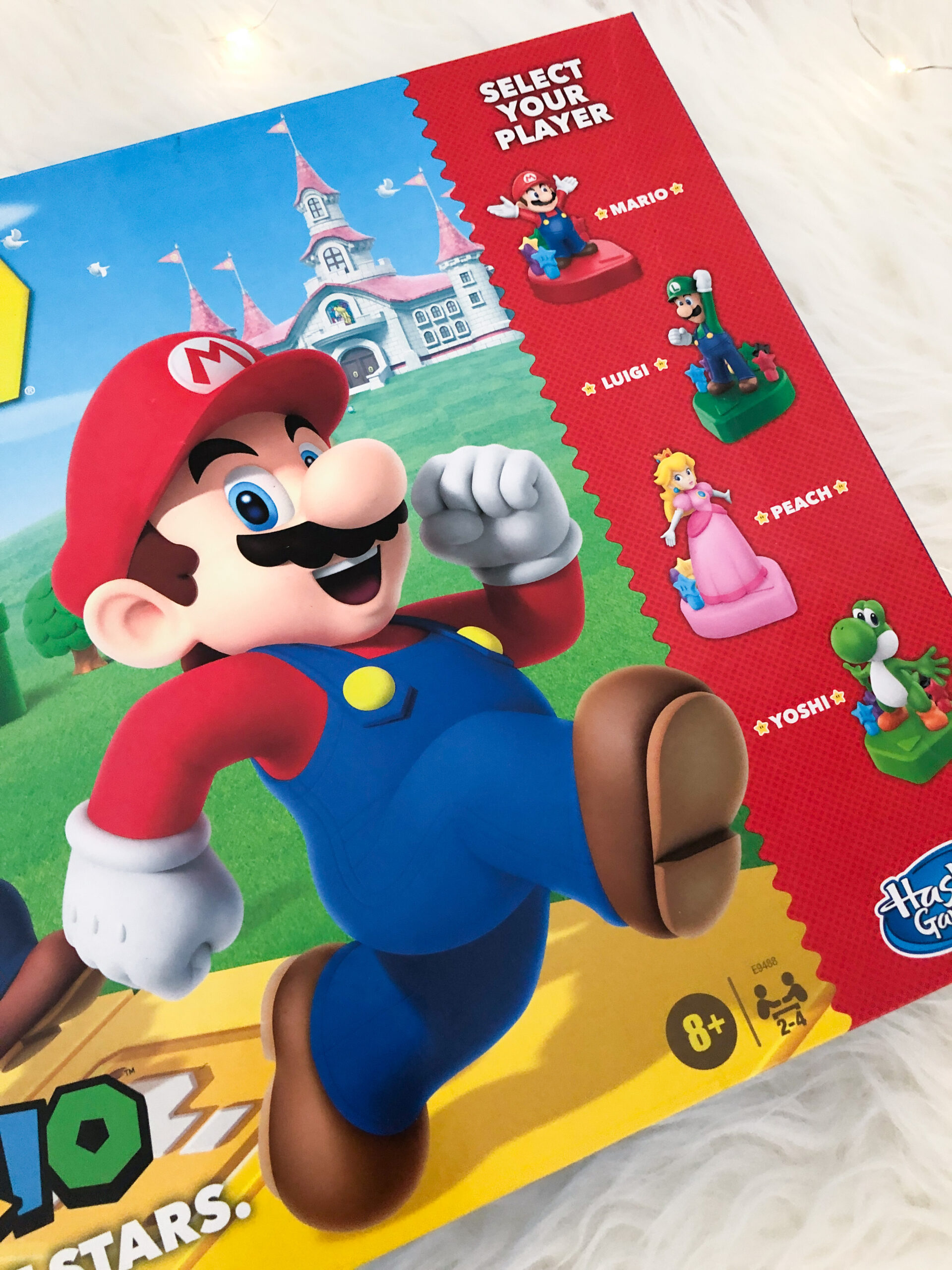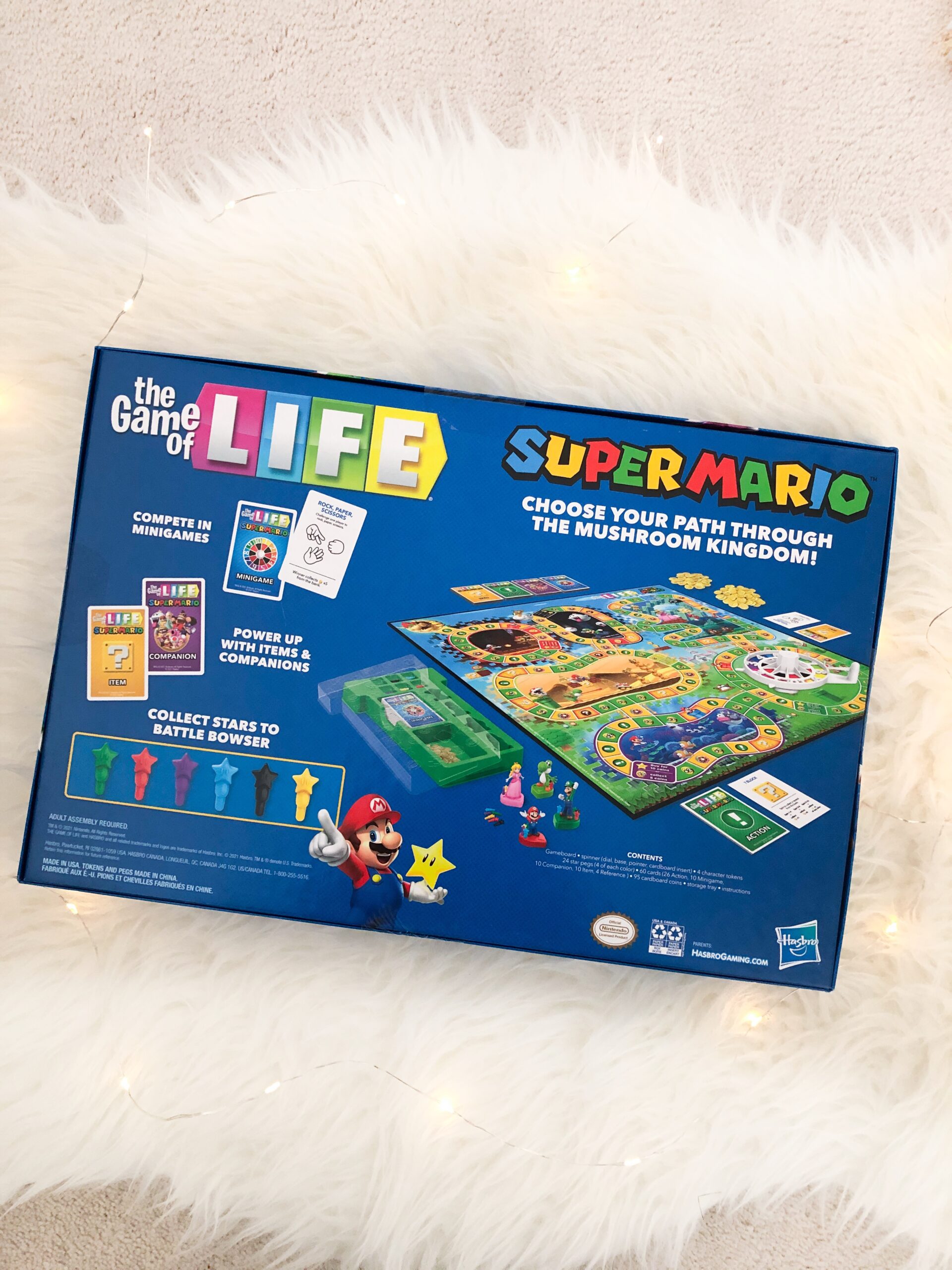 Sing N' Skate Sunny Starscout My Little Pony A New Generation is a 9 inch interactive pony that kids can control. It comes with a cordless microphone to sing, or it can be used as a remote control to make Sunny roller skate or spin around in circles. She has a light-up Alicorn horn, and moving wings as well. Sunny has over 50 combinations of sounds, lights, and movements. Kids can sing, and dance along to her song "Gonna Be My Day" or play " Sunny Stop" freeze game!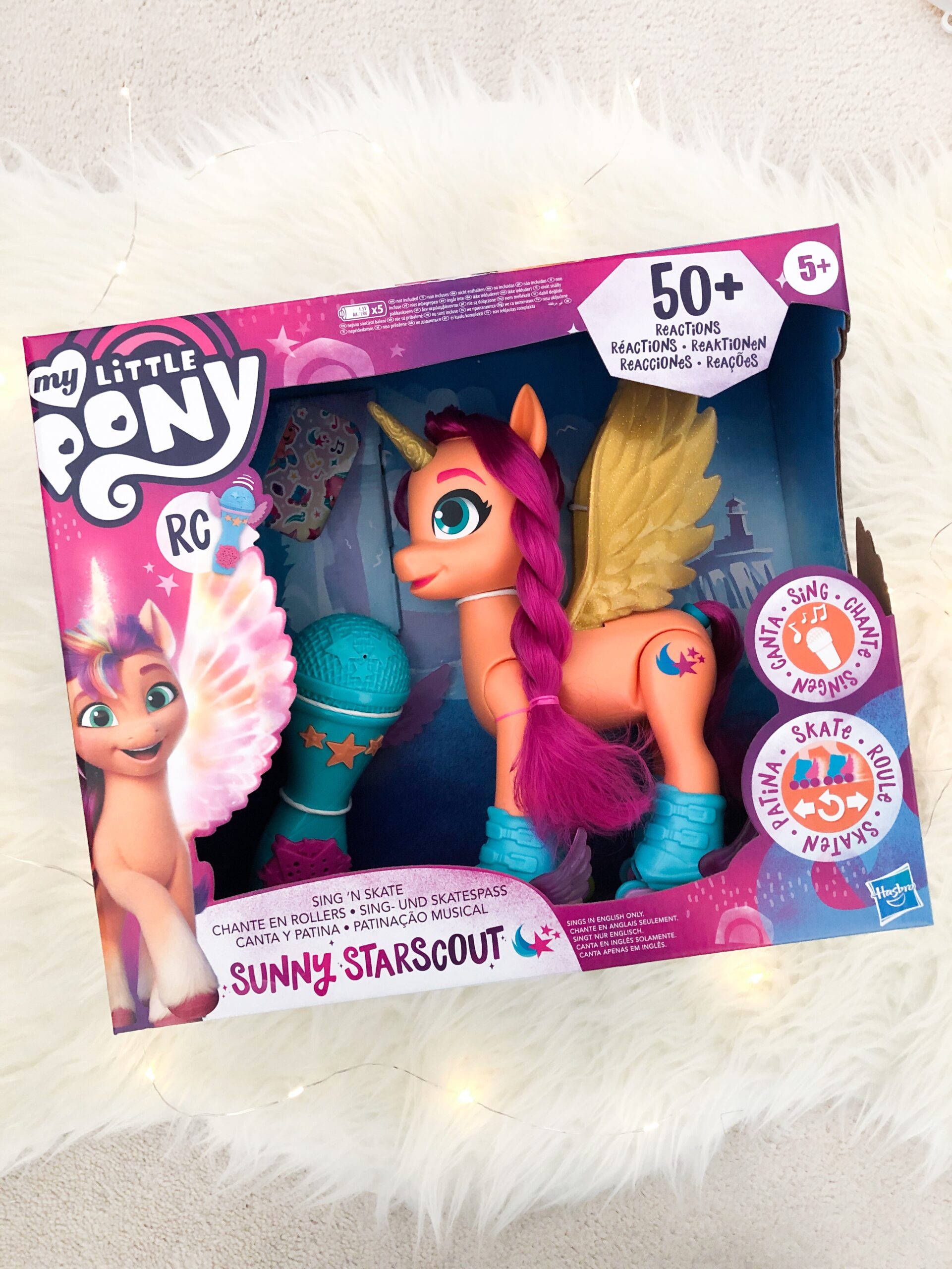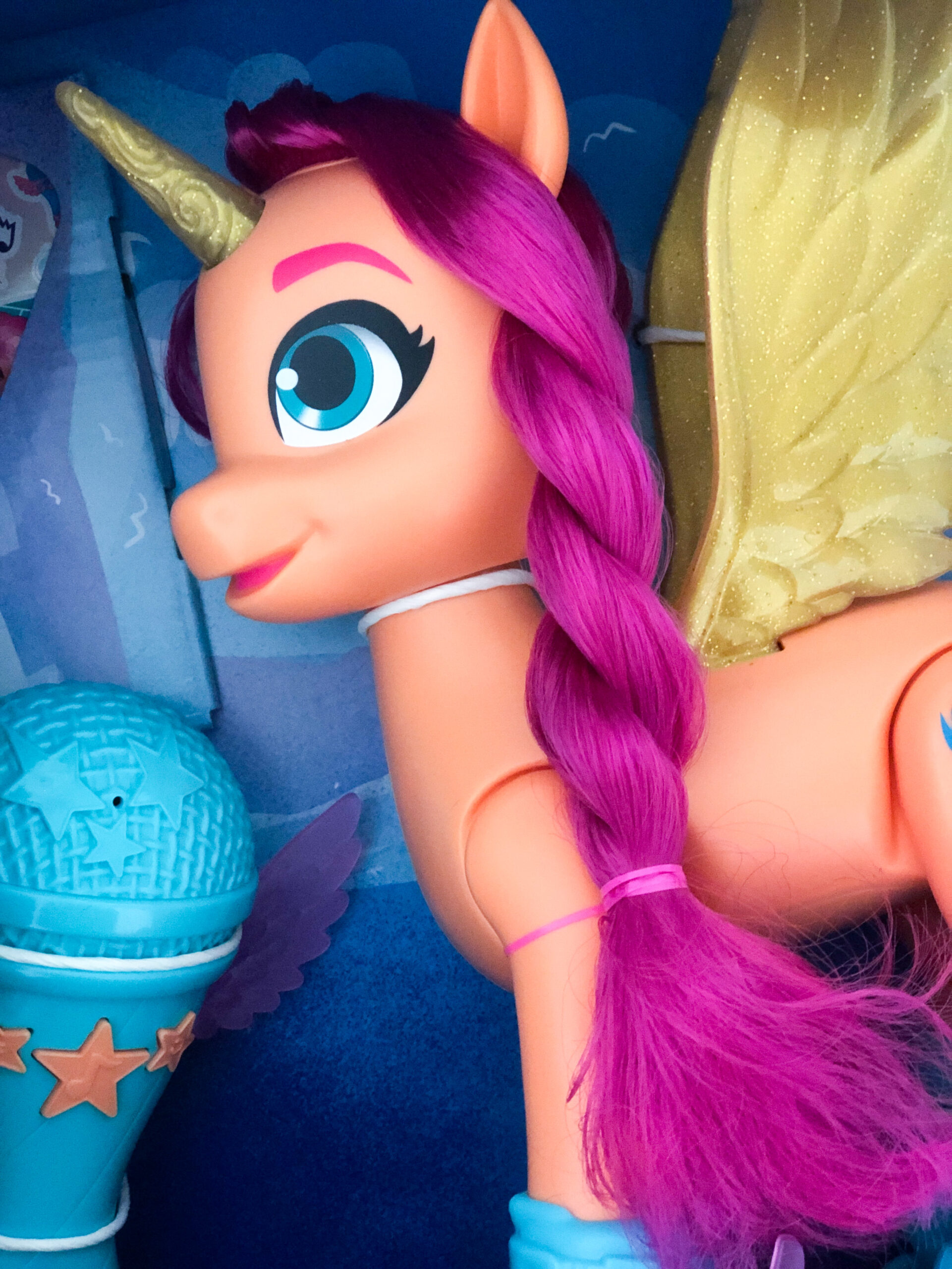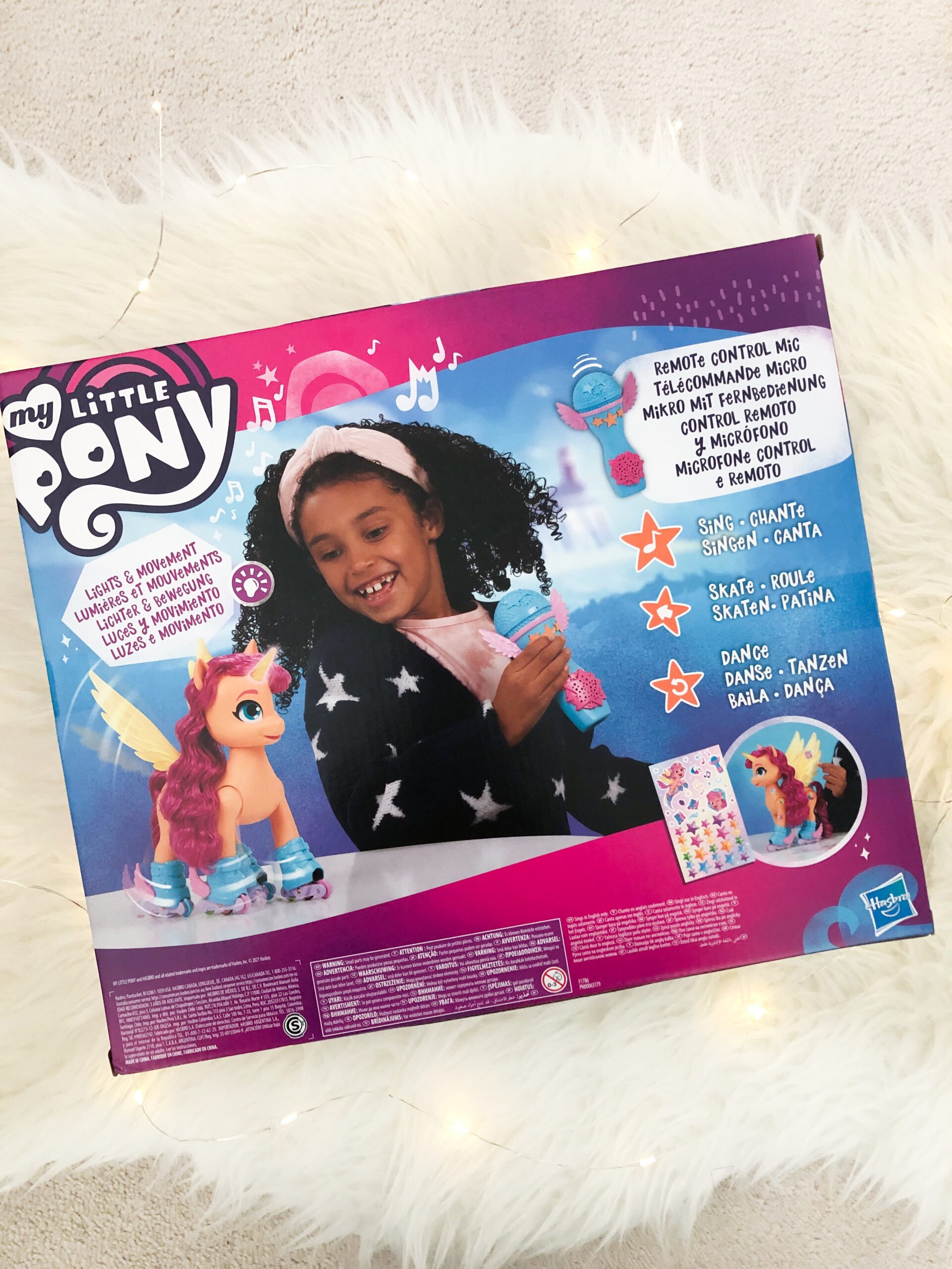 Peppa Pig Oink-Along is an 11inch plush doll that kids can sing along with. She has a shimmery red dress with a cute little bow on her ear, and holds a microphone for singing. She is so soft, and loves to be cuddled! To sing with her, you just have to press her tummy, and she will sing, speak, and snort/oink. She sings 3 songs, and says 2 phrases from her TV show.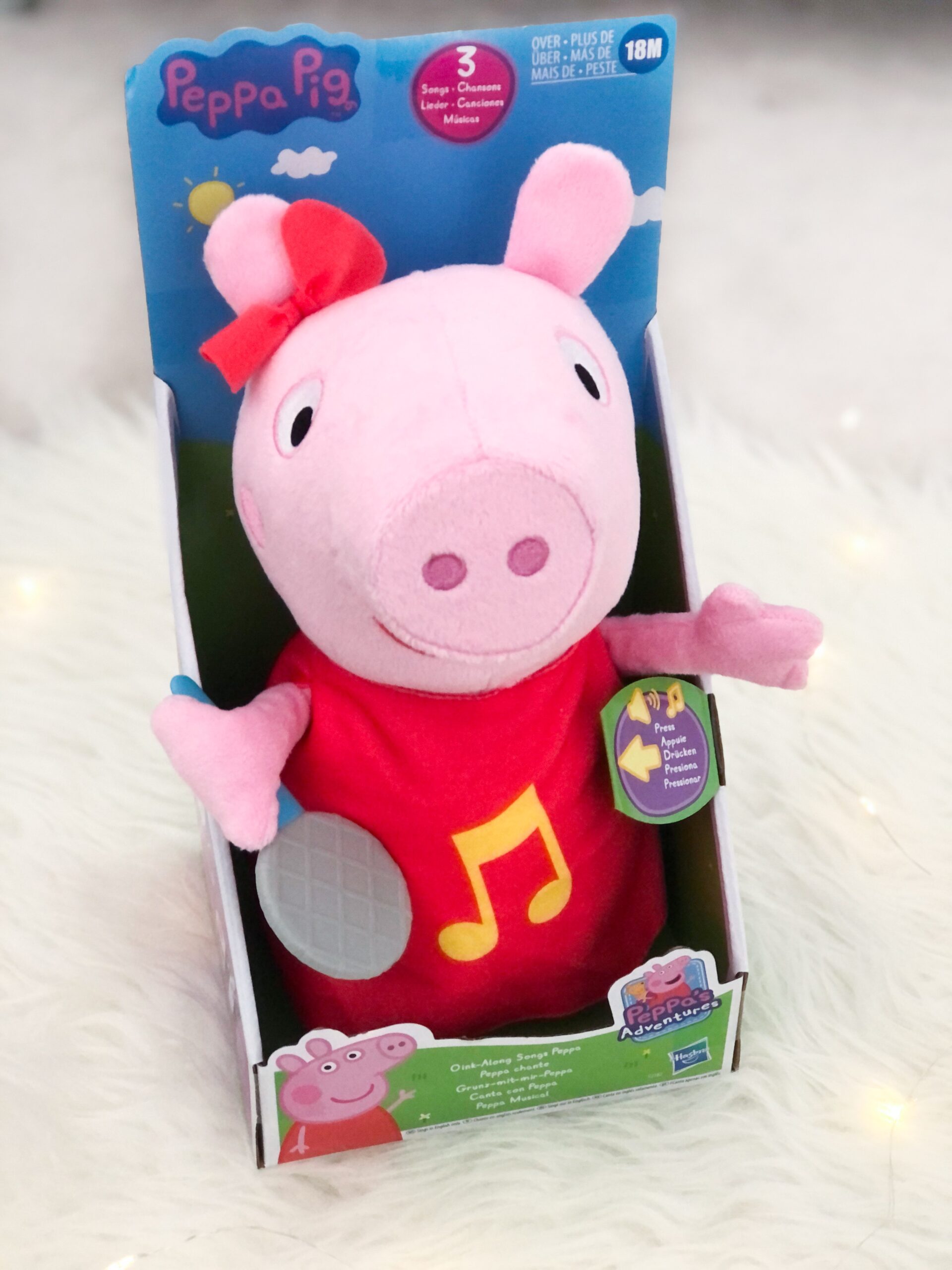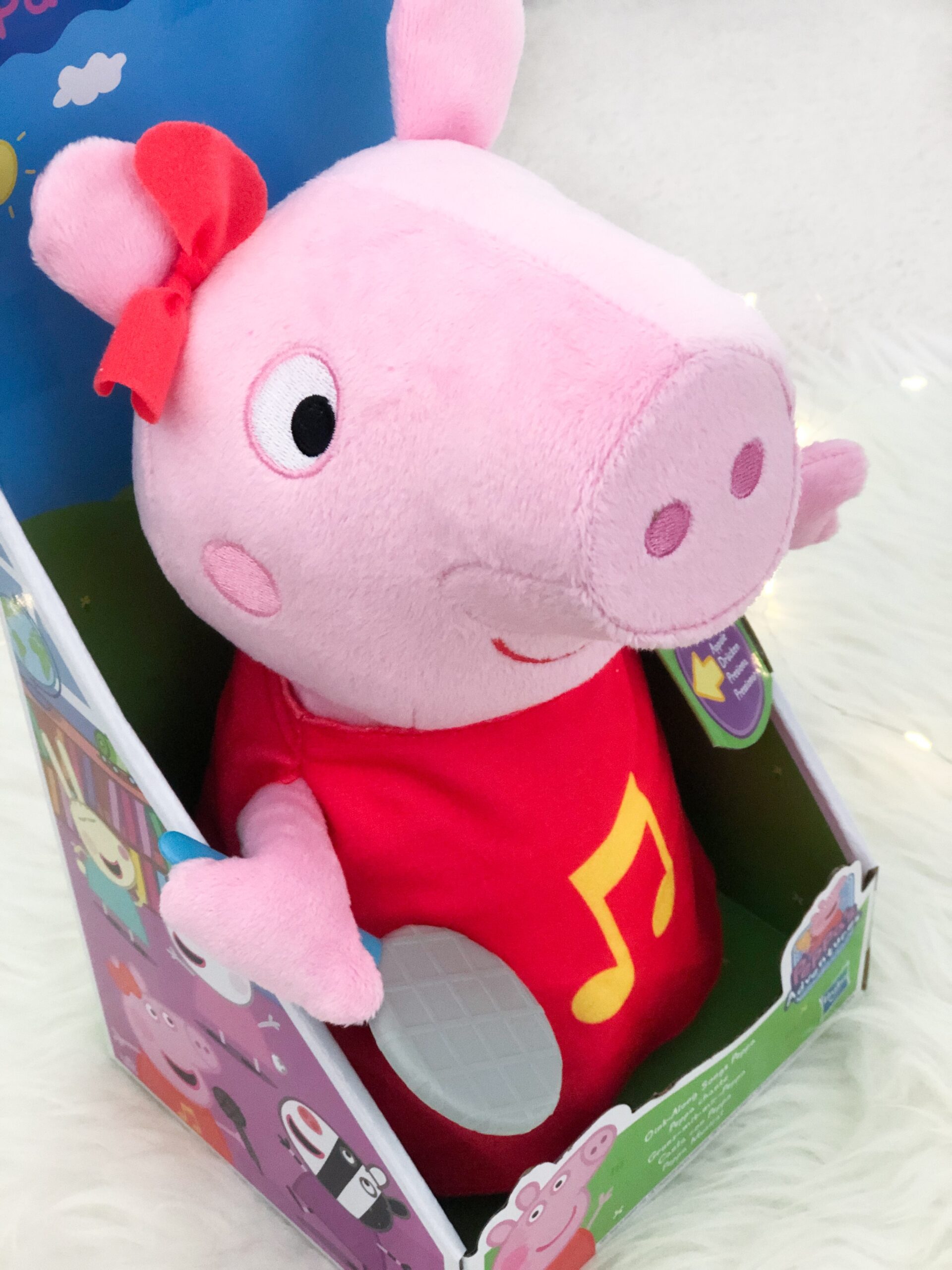 Calling all Star Wars Fans! The Galactic Snackin' Grogu also known as Baby Yoda is such a fun animated toy. He comes with 4 interactive accessories – bowl with tentacles, cookie, shifter knob, and spoon.  Pretend to feed Grogu with the accessories and he will react to them with eating, and making sound effects. He will also let kids know when he wants to be picked up, and held by reaching up with both arms. He wears a soft robe, moves his head, arms, ears, and blinks his eyes. Pat him on the head 3 times to activate a 2-handed Force animation inspired by scenes from The Mandalorian.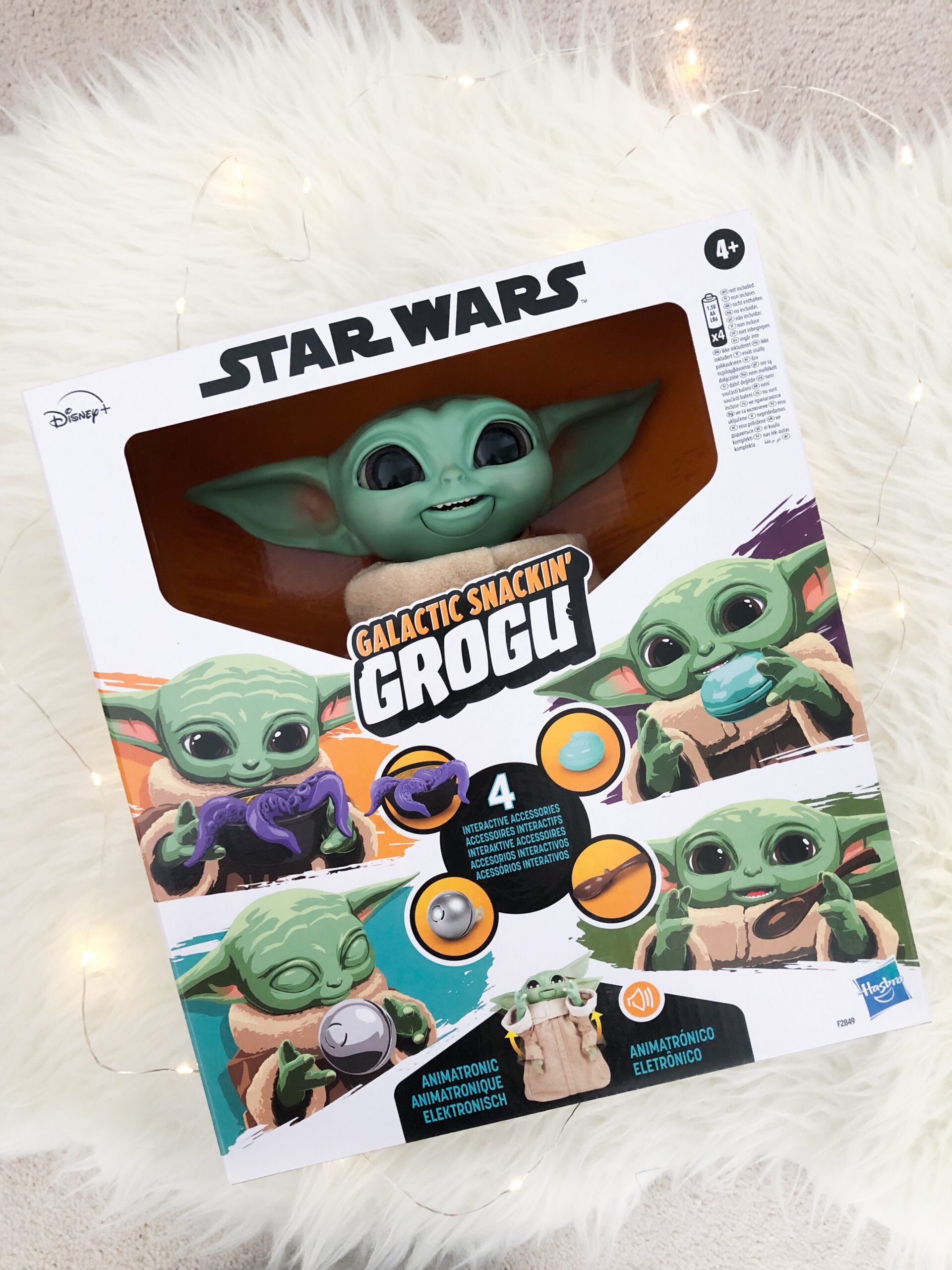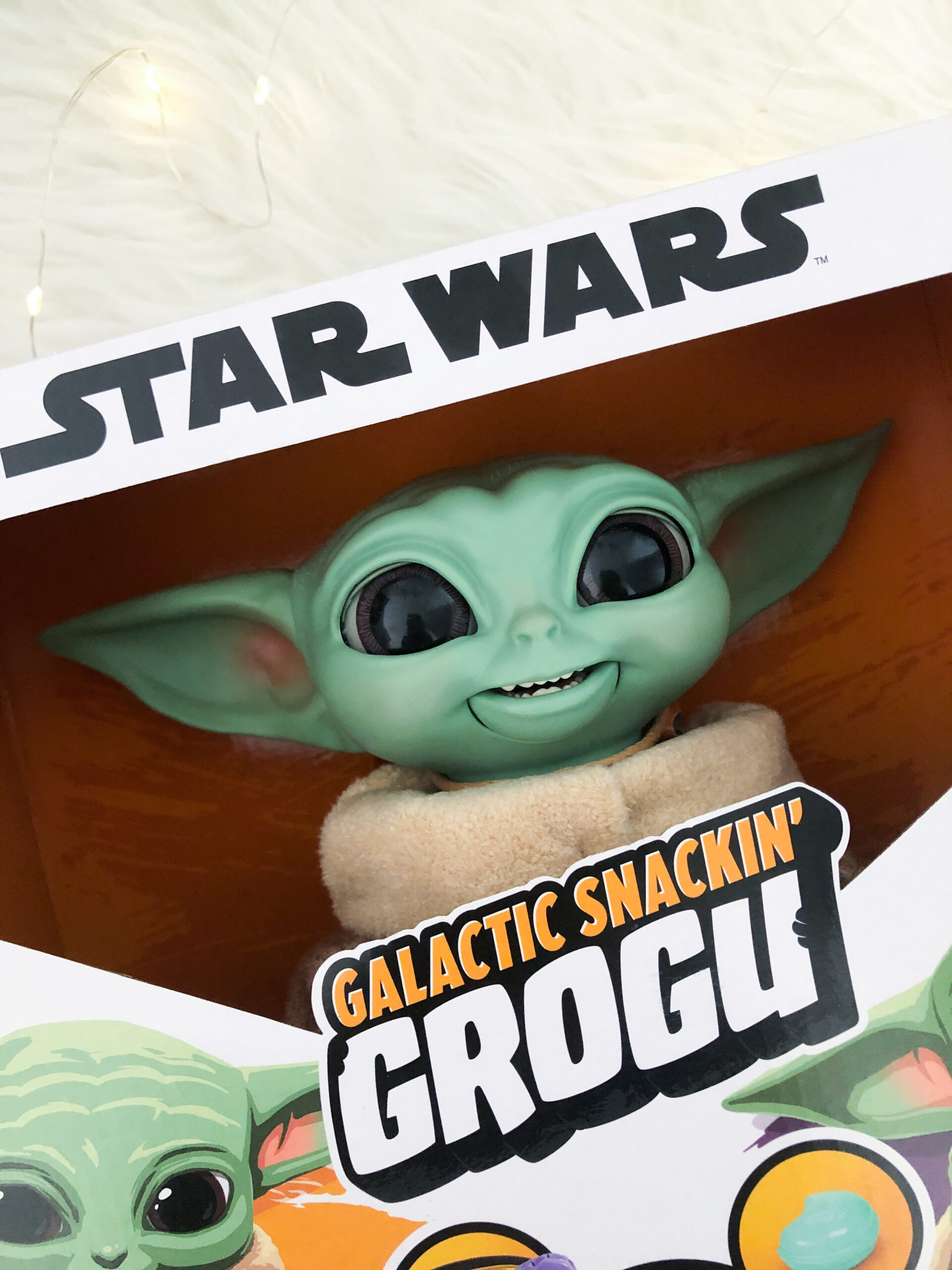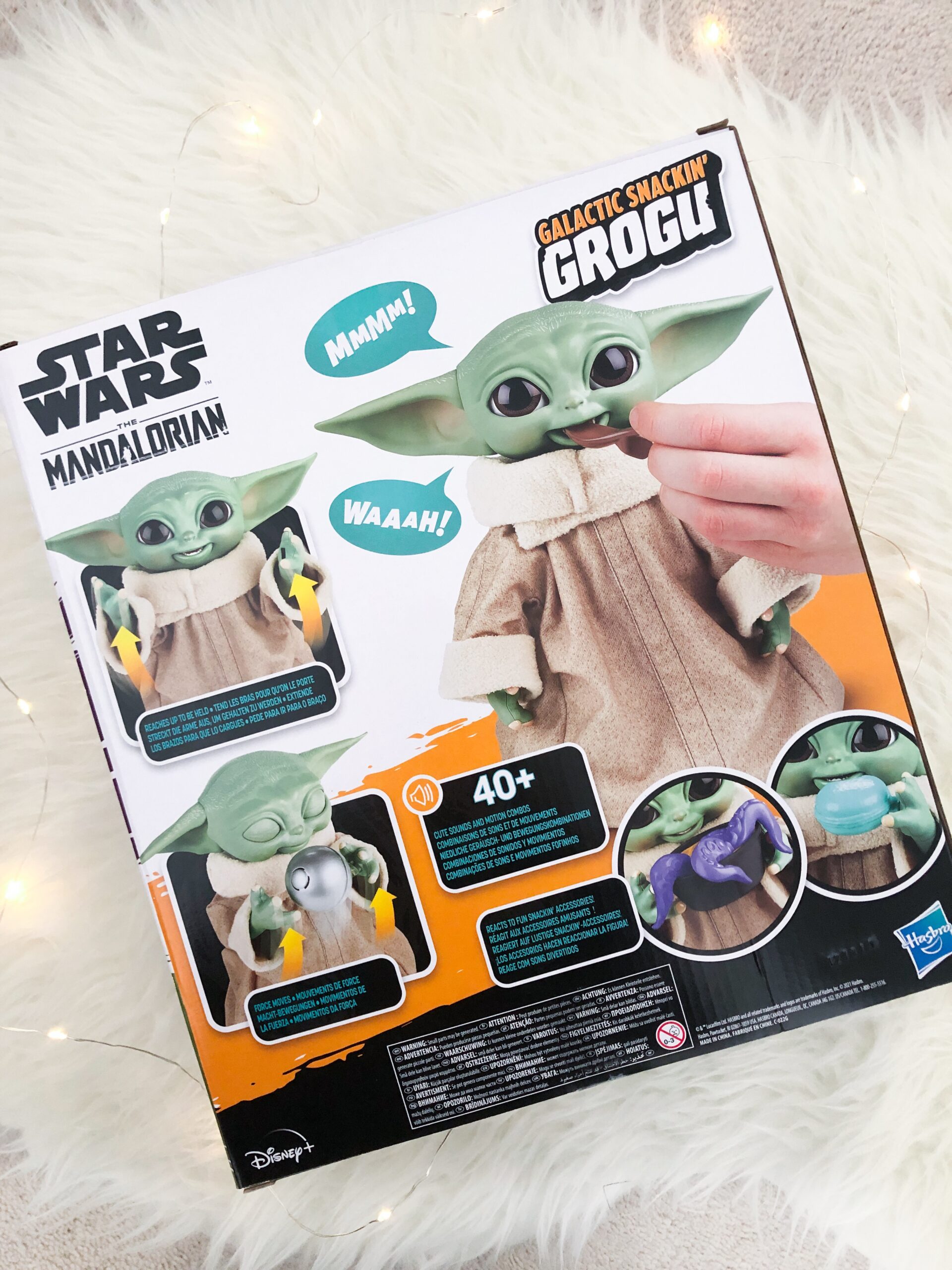 Baby Alive Glo Pixies Sammie Shimmer Doll reveals her special coloured glow as you pretend to feed her, or press her heart button. You can pretend to feed her and she will make sounds, and light up in different places like her mouth, wings or tummy. She has a glittery lollipop, shimmery sippy cup, and a brush to comb her hair. Sammie Shimmer has 2 other friends to collect- Siena Sparkle and Gigi Glimmer.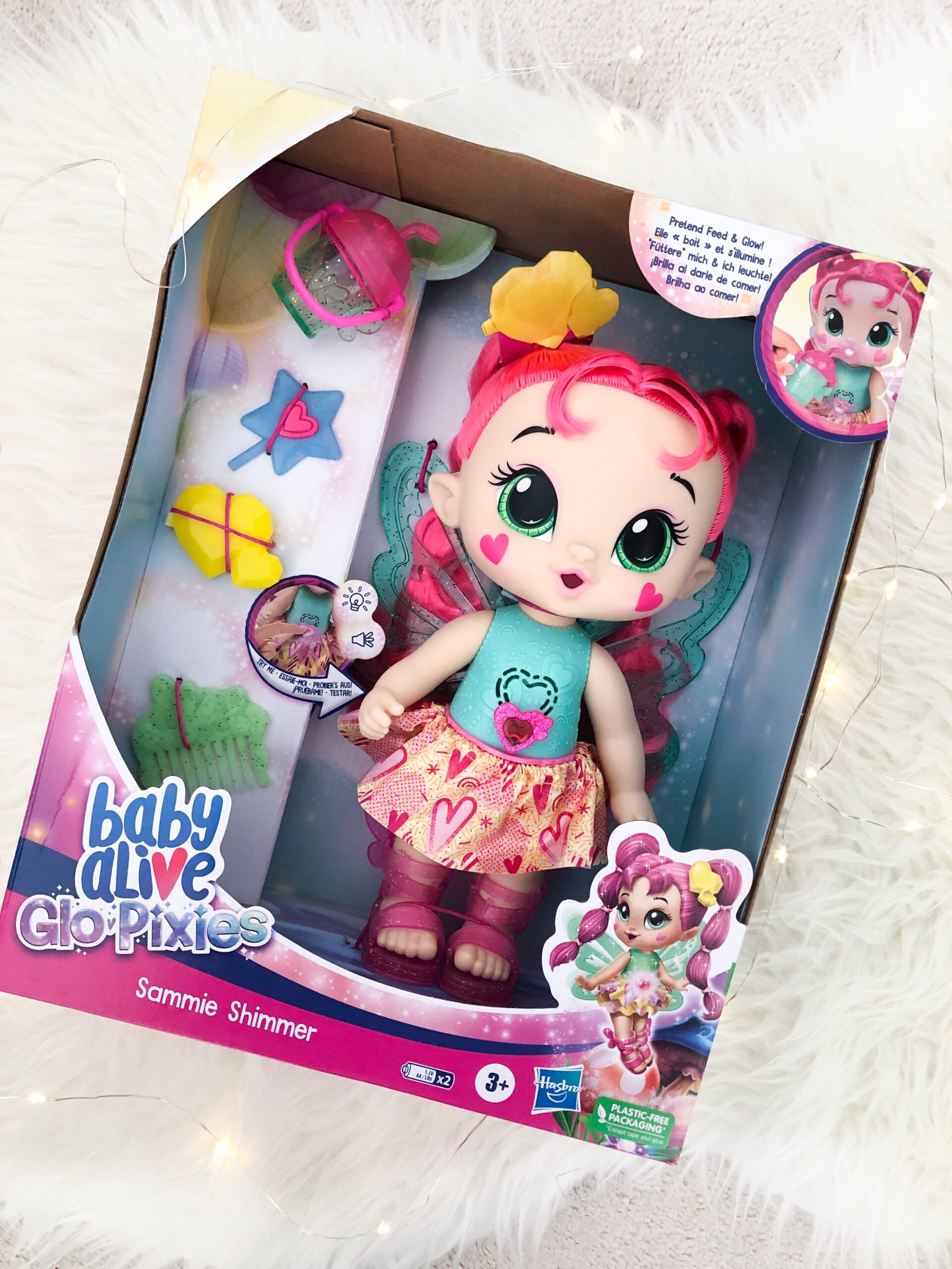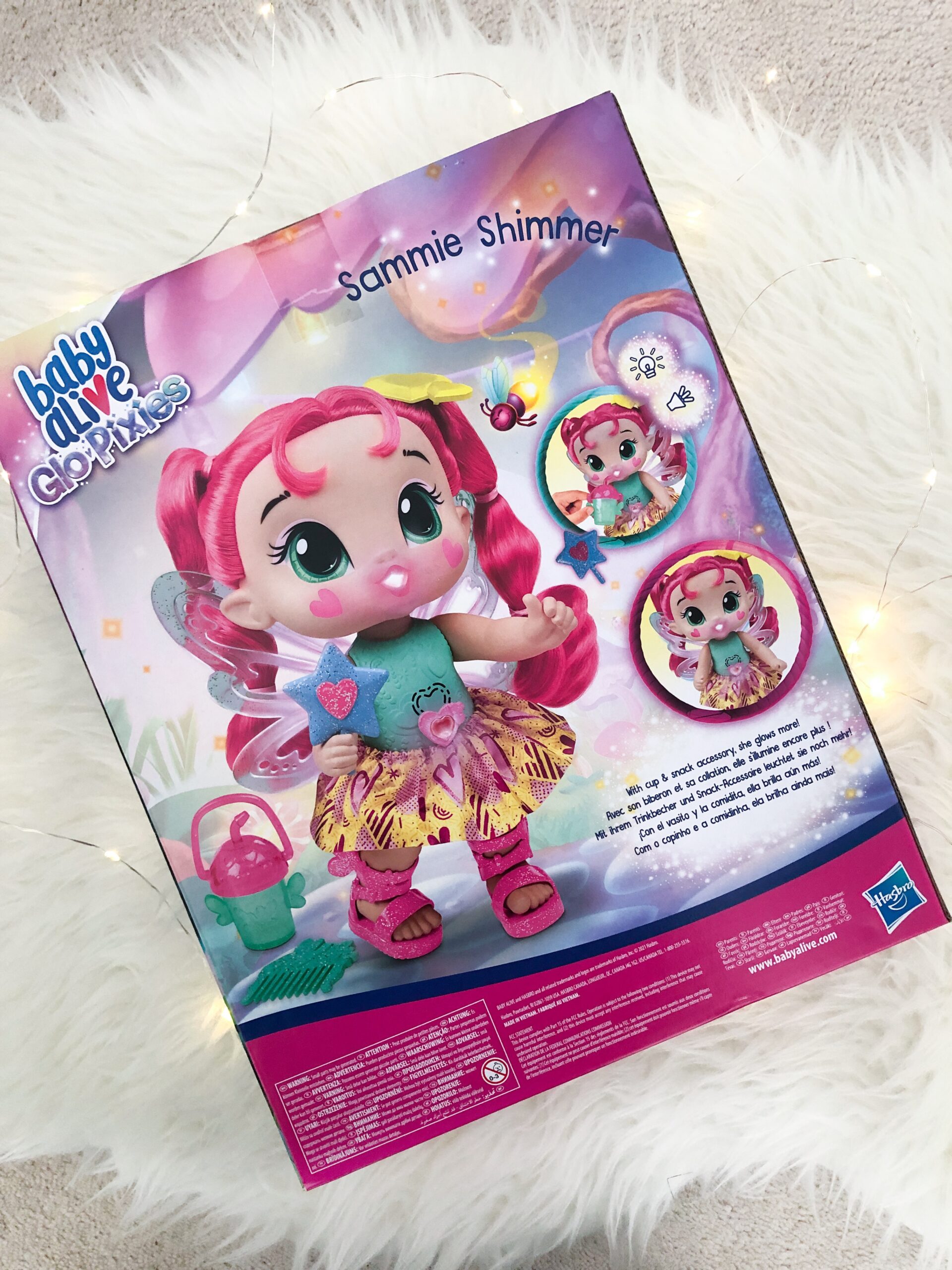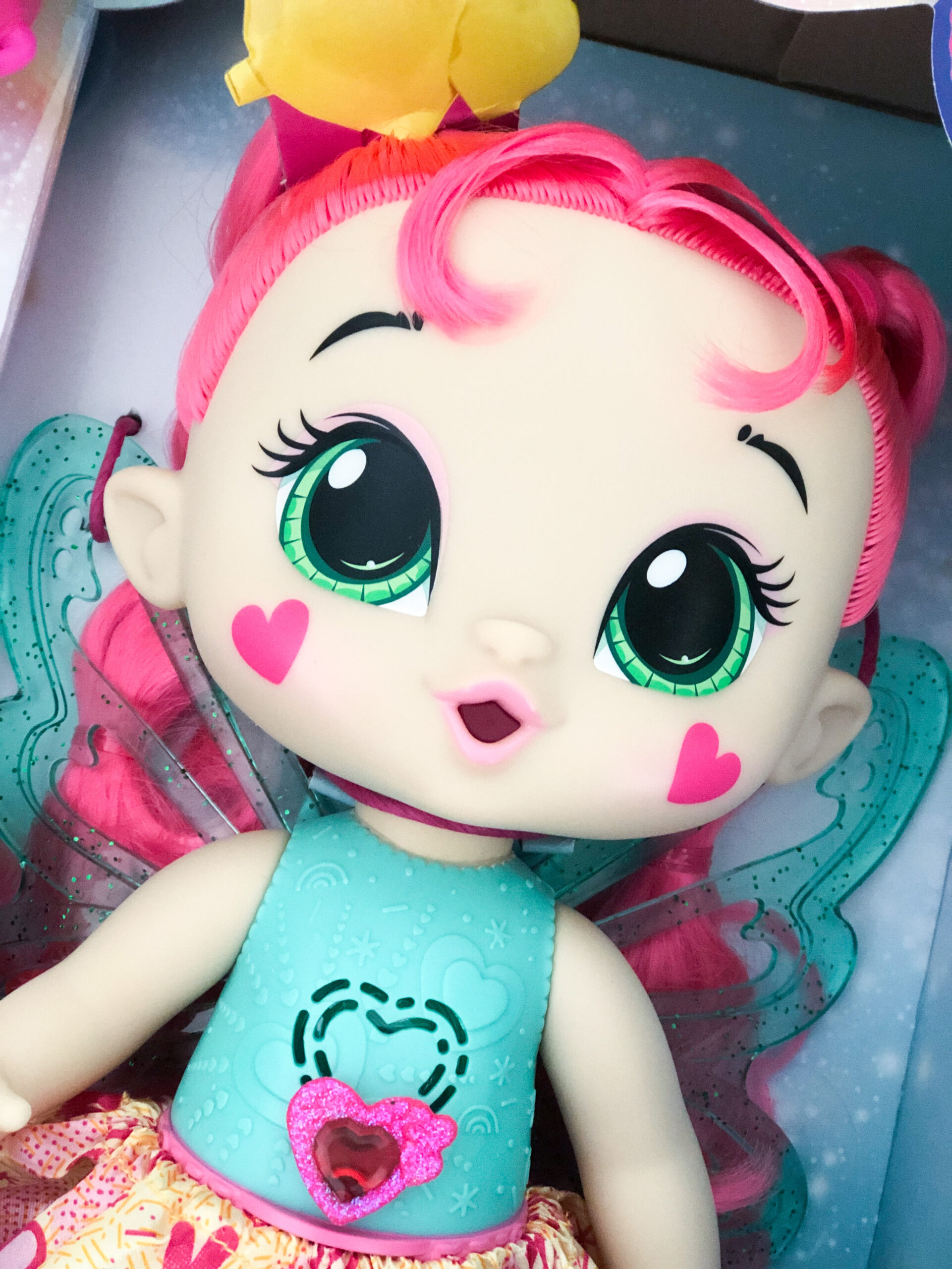 The Nerf Elite 2.0 Echo CS-10 Blaster fires darts up to 90 feet! Comes with 24 darts to fully load the 10 dart clip, and 14 extra for reloads. You can fire just 1 dart at a time, or all 10 darts rapidly from the pump action blaster. Customize the blaster for every battle with the removable stock and removable barrel extension, and 4 tactical rails. A great toy to play in the house, or outside.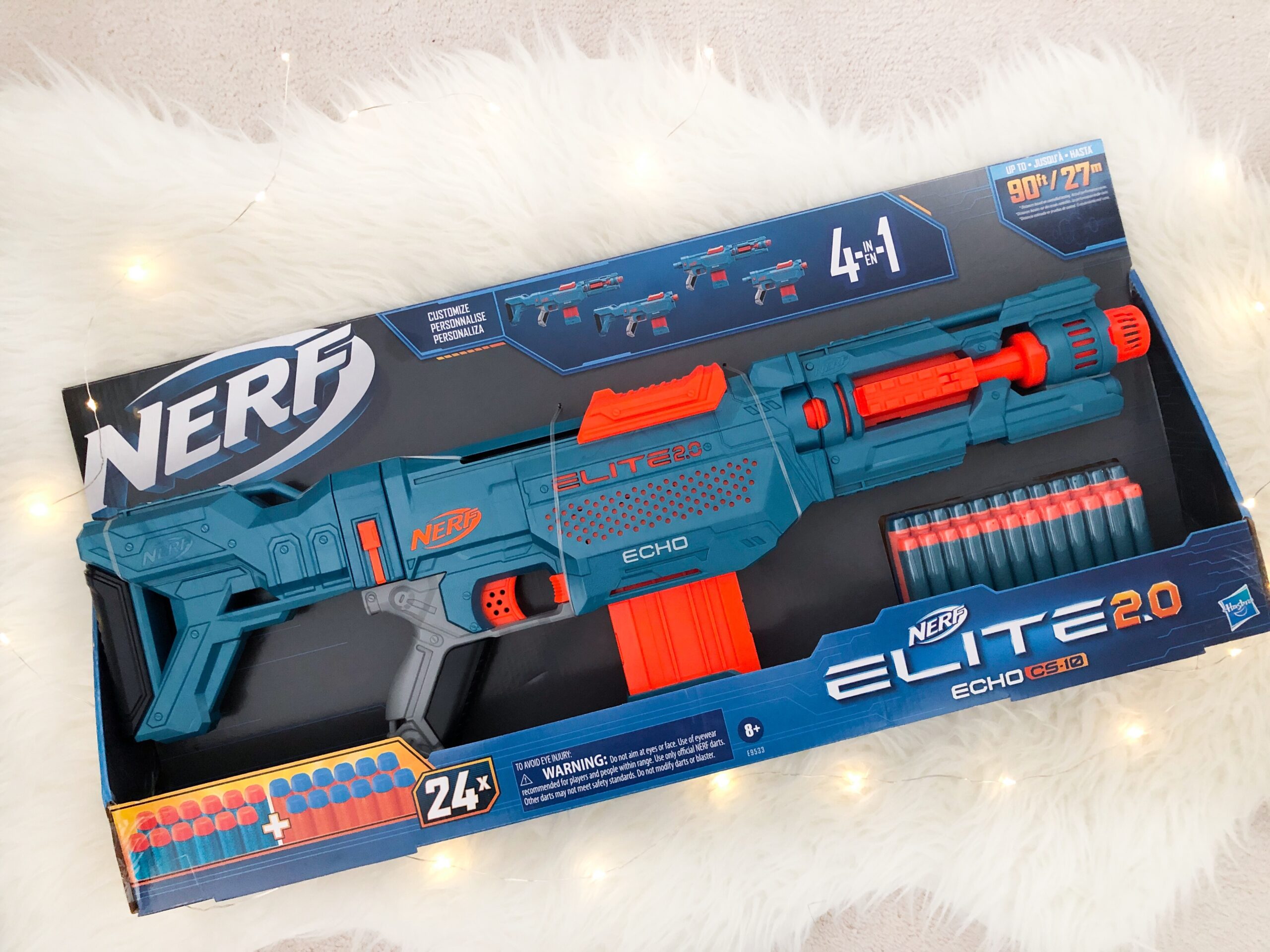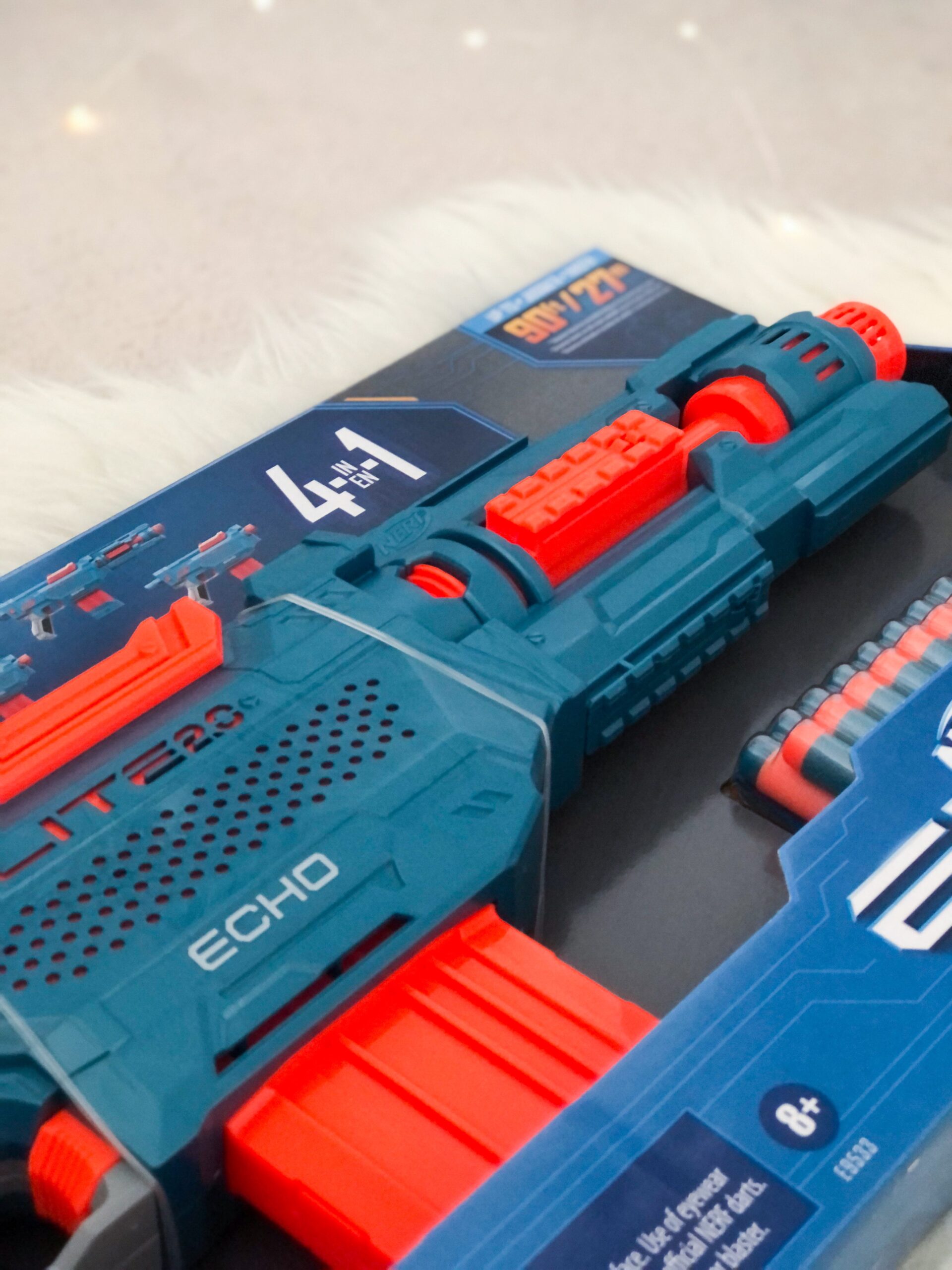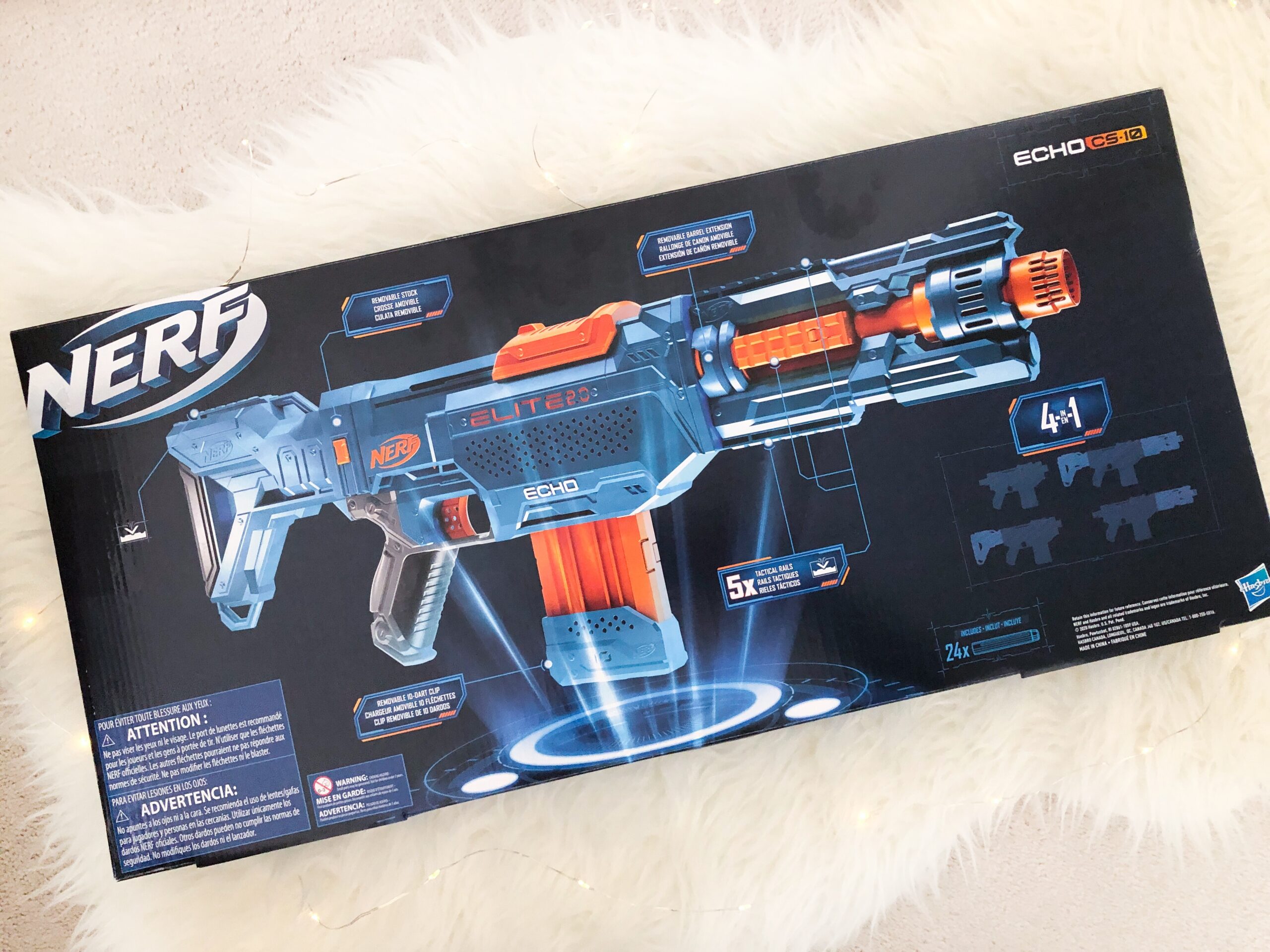 Disney Frozen Talking Elsa & Friends Doll comes with 3 accessories- Snowgies, Fire Spirit Bruni, and an Ice Burst. When the accessories are attached to Elsa's hand, her hand will light up illuminating the accessory, and she will speak with one of her 20 sounds and phrases. Some of her replies are: " Aren't you just the cutest little guy" or "Isn't ice beautiful?"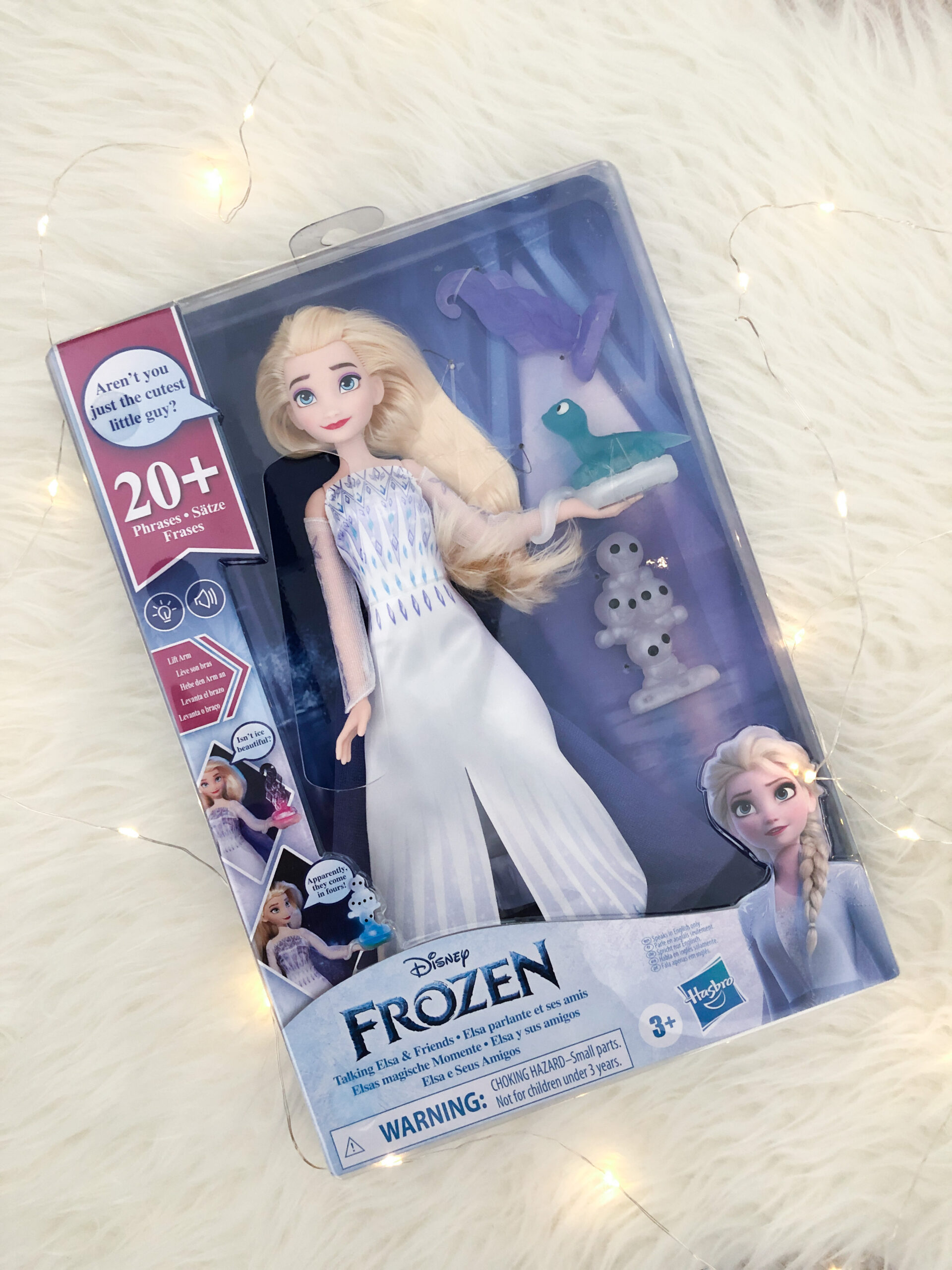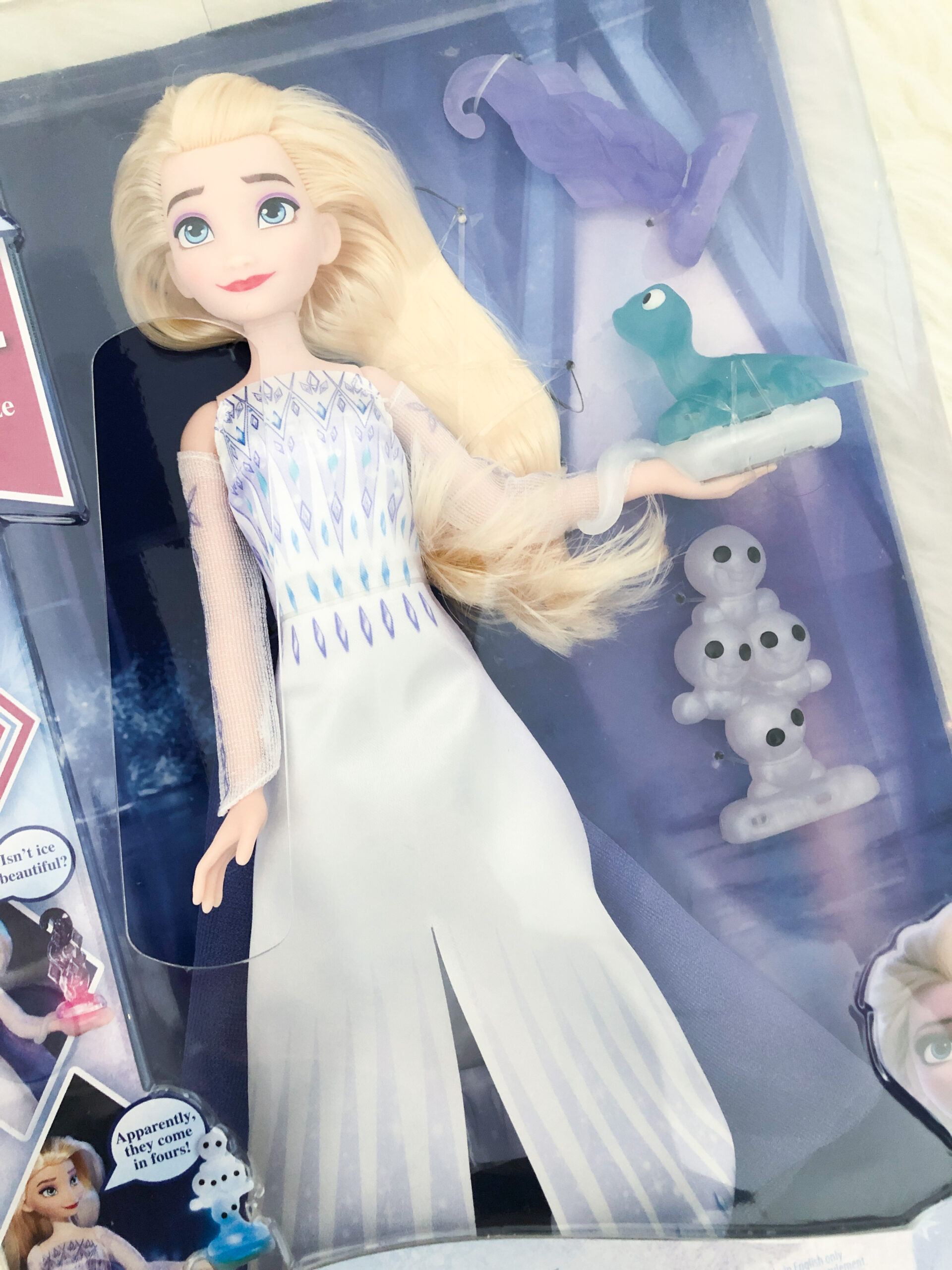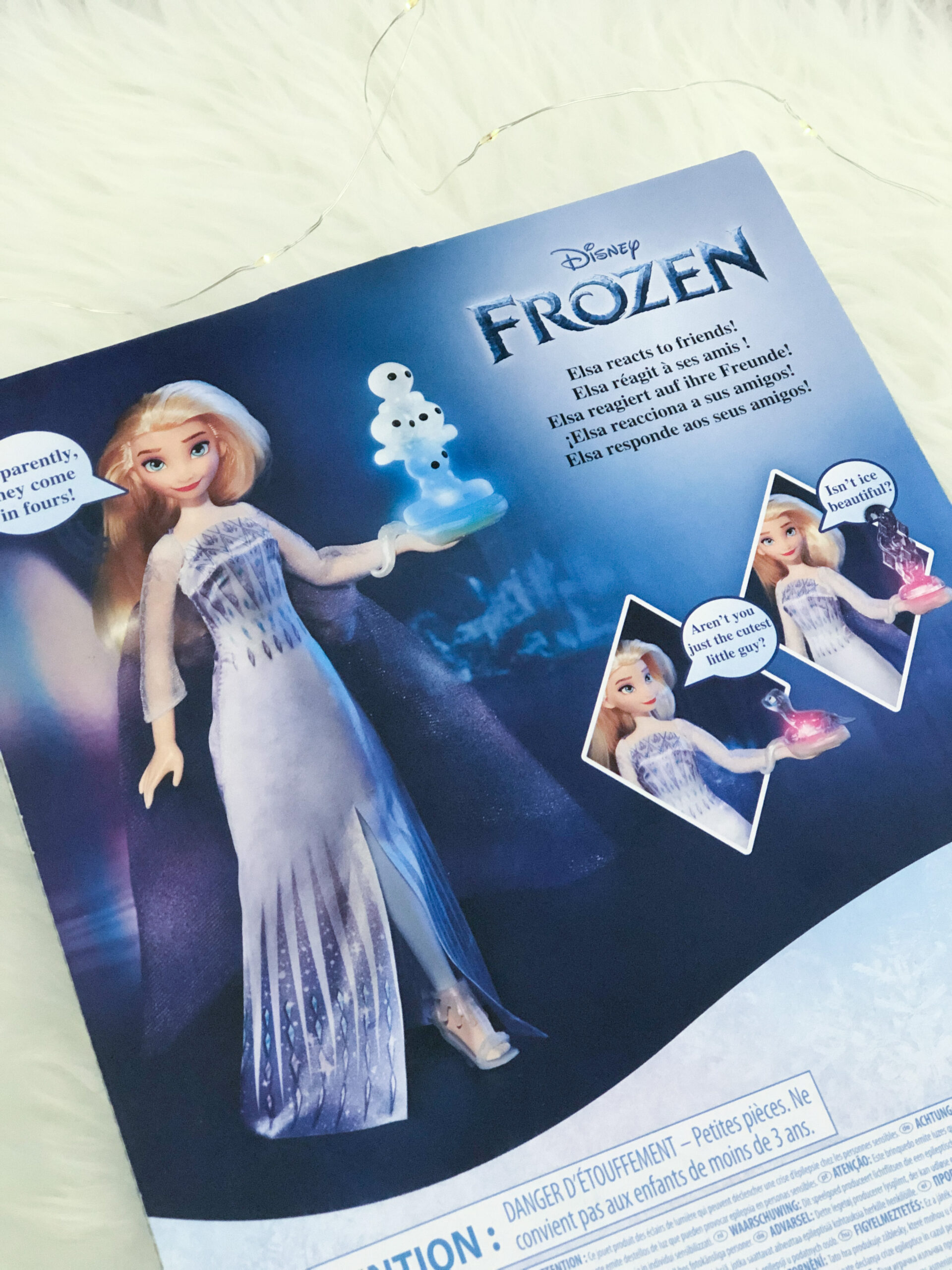 Transformers Bumblebee Cybereverse Adventures Dinobots comes with 2 figures that combine to form a bigger robot toy. In 6 easy steps you can combine the Bumblebee and Dinobot Swoop figures to build a 7 inch Bumbleswoop figure. You can also convert the Bumblebee toy from sportscar to robot mode, and the Dinobot Swoop from pterodactyl to robot mode in a few short steps.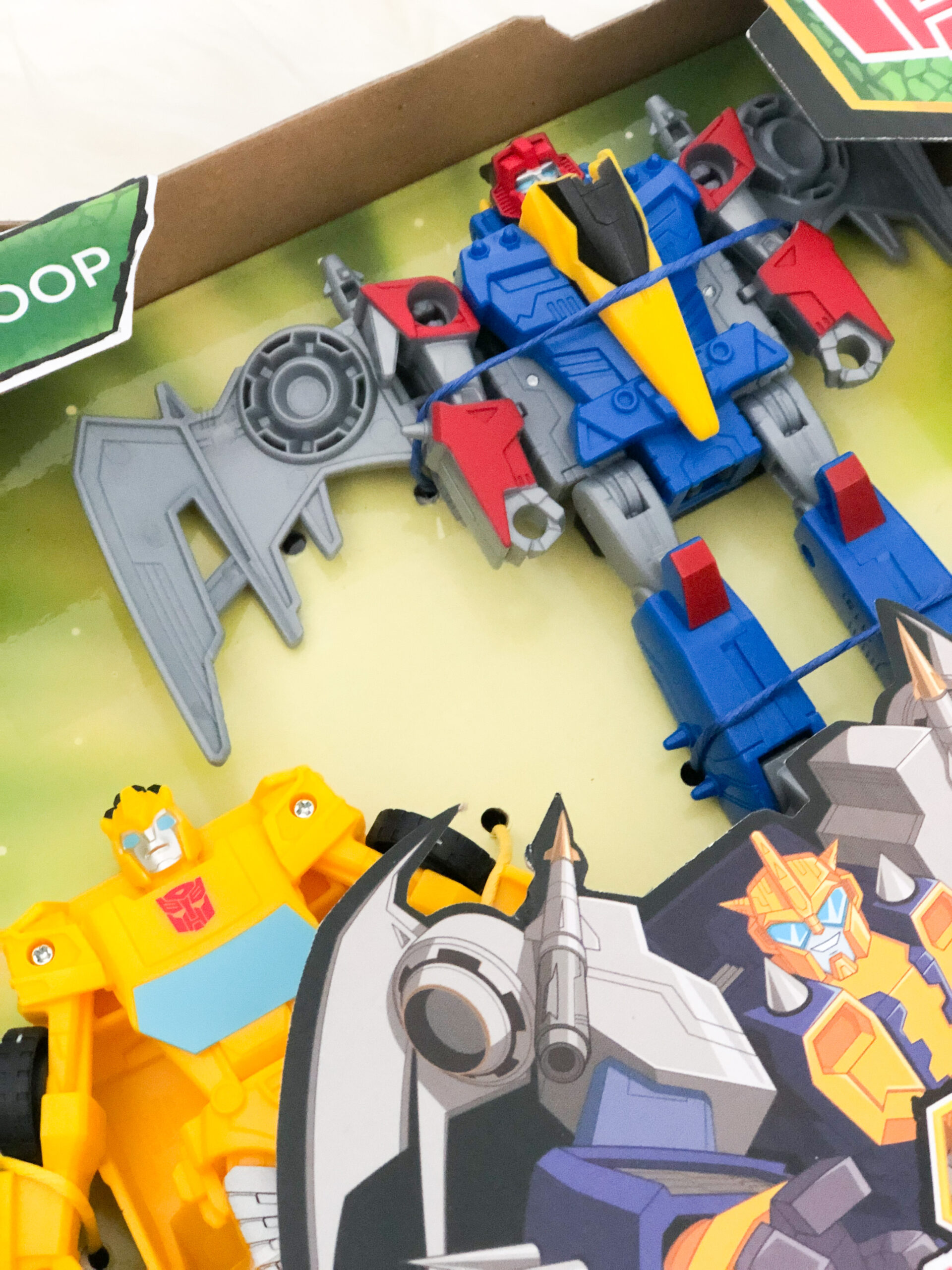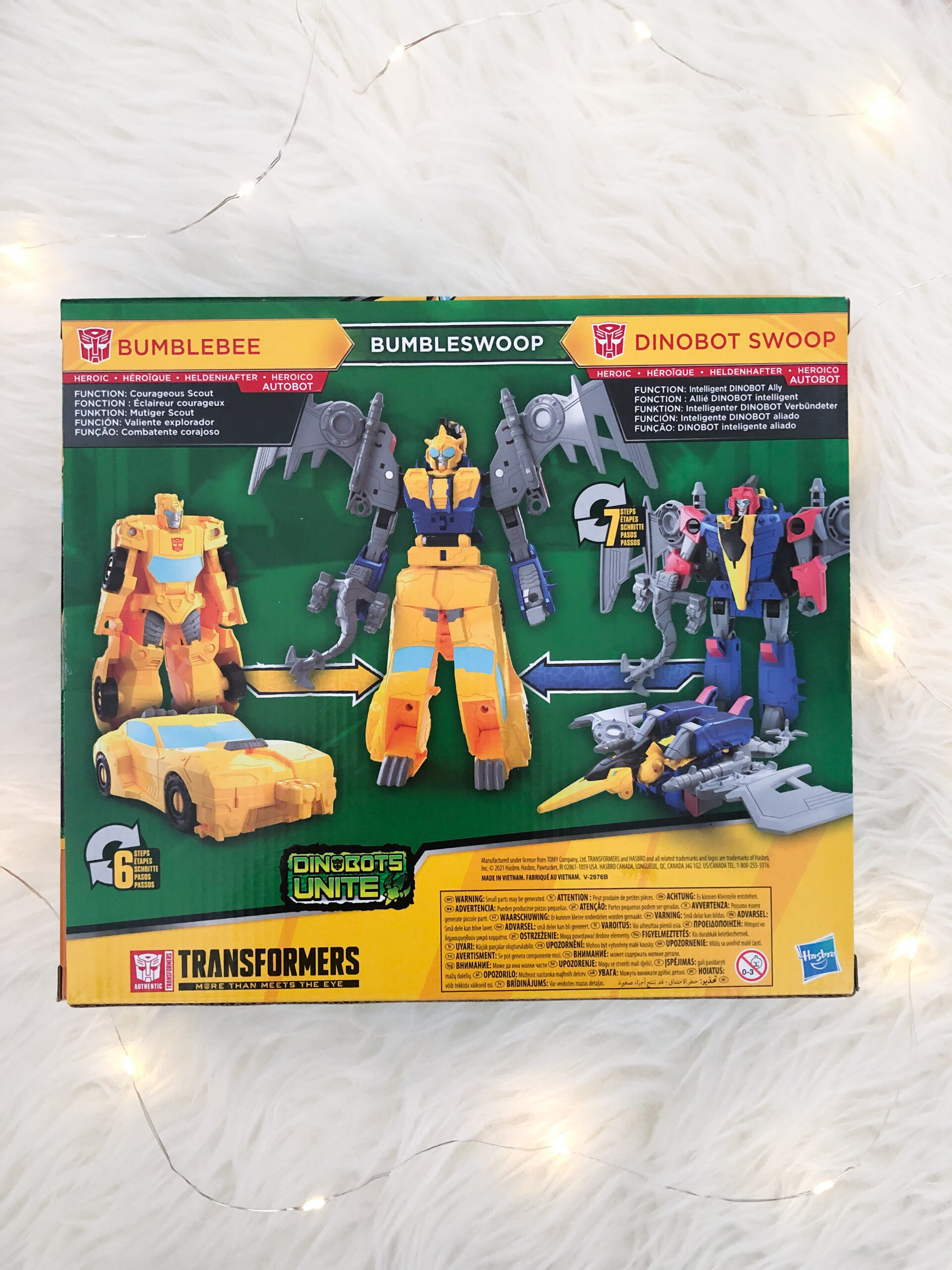 Happy Shopping!!
Disclaimer: Thanks to Hasbro for partnering with me on this post