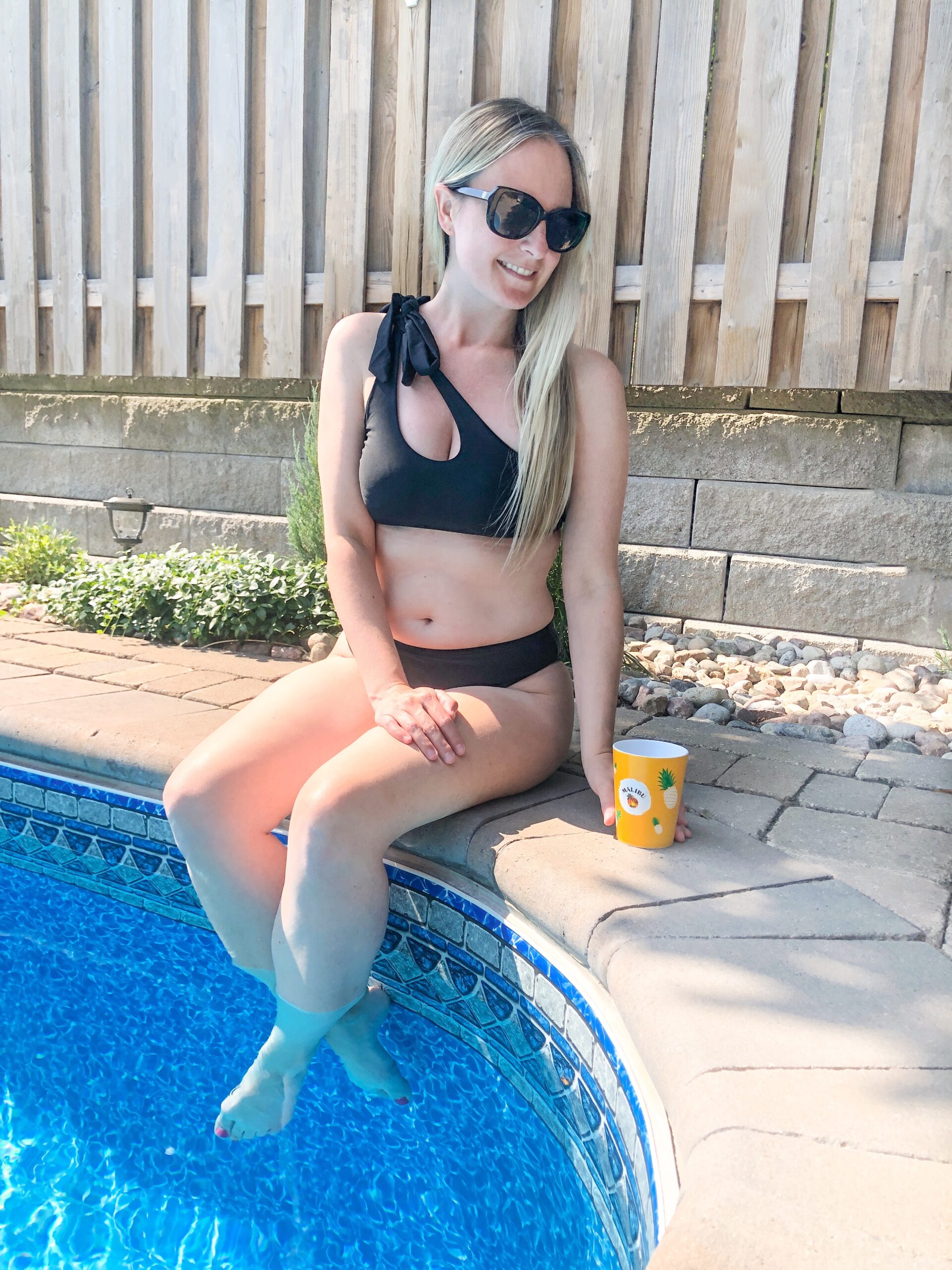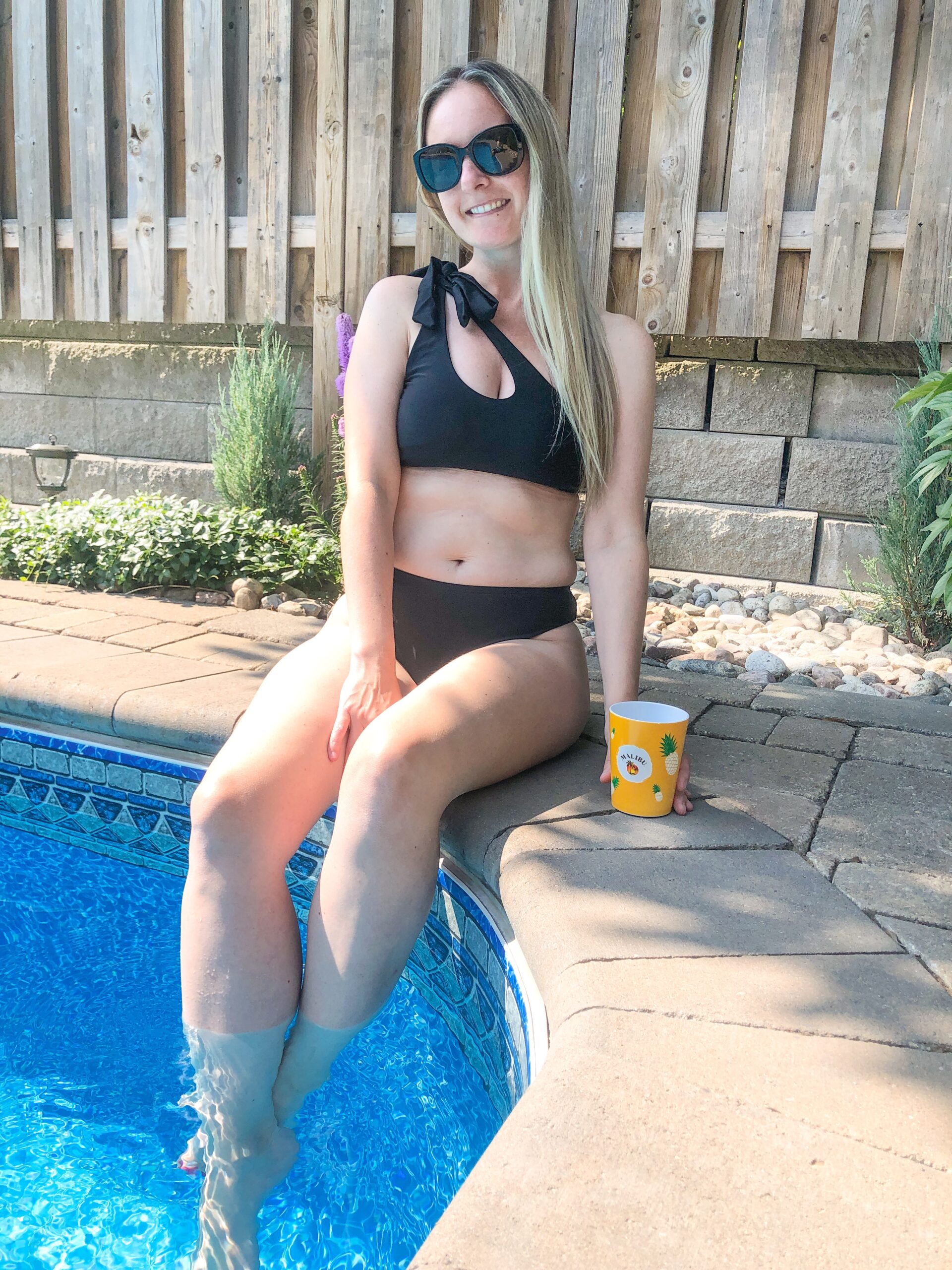 It has been a hot hot summer, so we've in the pool as much as possible lately. This black cutout one shoulder bikini from PinkBlush is probably one of my favourite this summer.
Not only is the quality amazing, but its so unique. They have so many cute bathing suits on their website, it was so hard to choose. This one has a self-tie closure on the shoulder, and the padded cups that are removable. I am wearing a size Small and it fits me perfectly!
I can't believe how fast summer is flying by! I don't want it to end- I love summer so much!