Today I am sharing my Holiday Gift Guide for kids!!! If you're in need of some gift ideas this holiday season, I am here to help you cross some people off your list. I put this guide together to show you a few of my favourite items. I made sure to share gifts at all different price points to work with all budgets. I hope you like it!!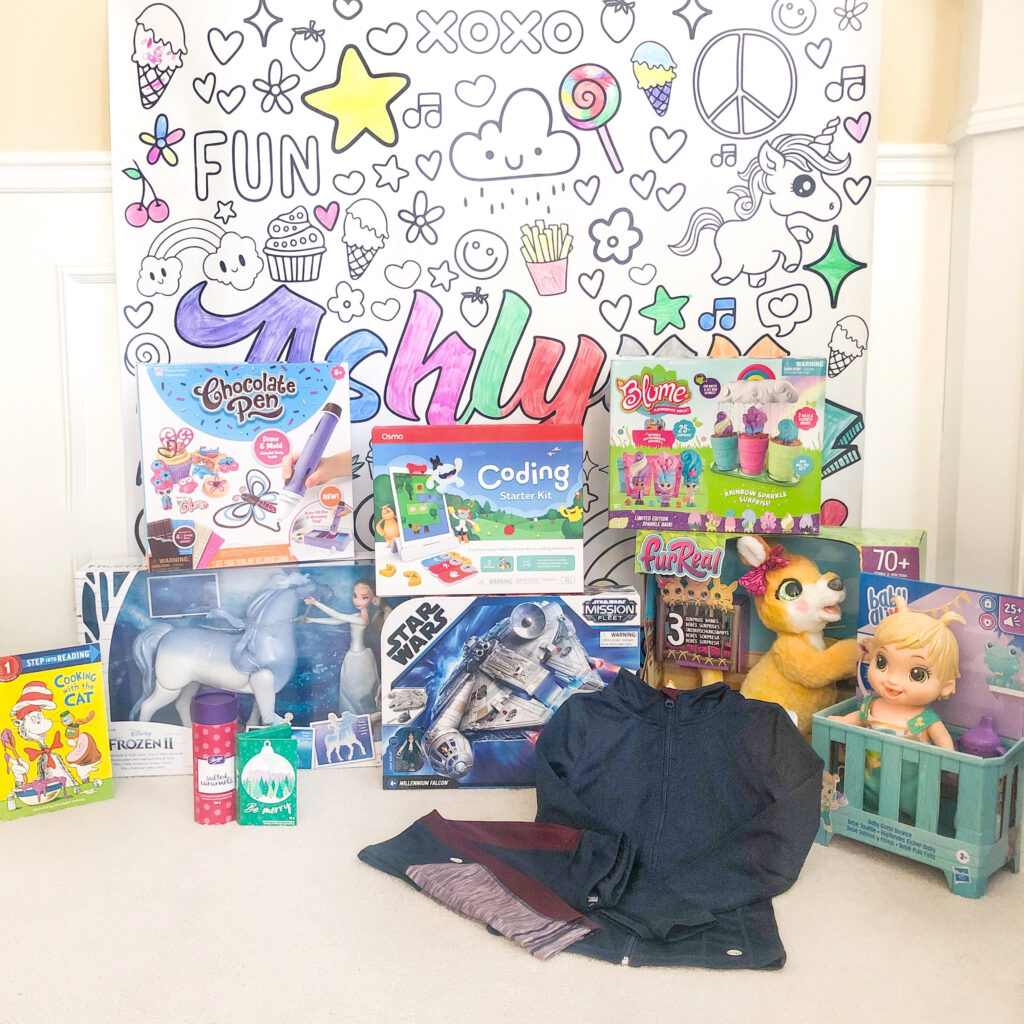 Calling all Star Wars fans! This Mission Fleet Han Solo Millennium Falcon will make a perfect gift! Kids can pretend they are in a battle with the detachable mini tank, and Han Solo figure. The vehicle also launches missiles for extra fun! Perfect for ages 5-8 years old. This toy retails for $54.99, and recommended for ages 4+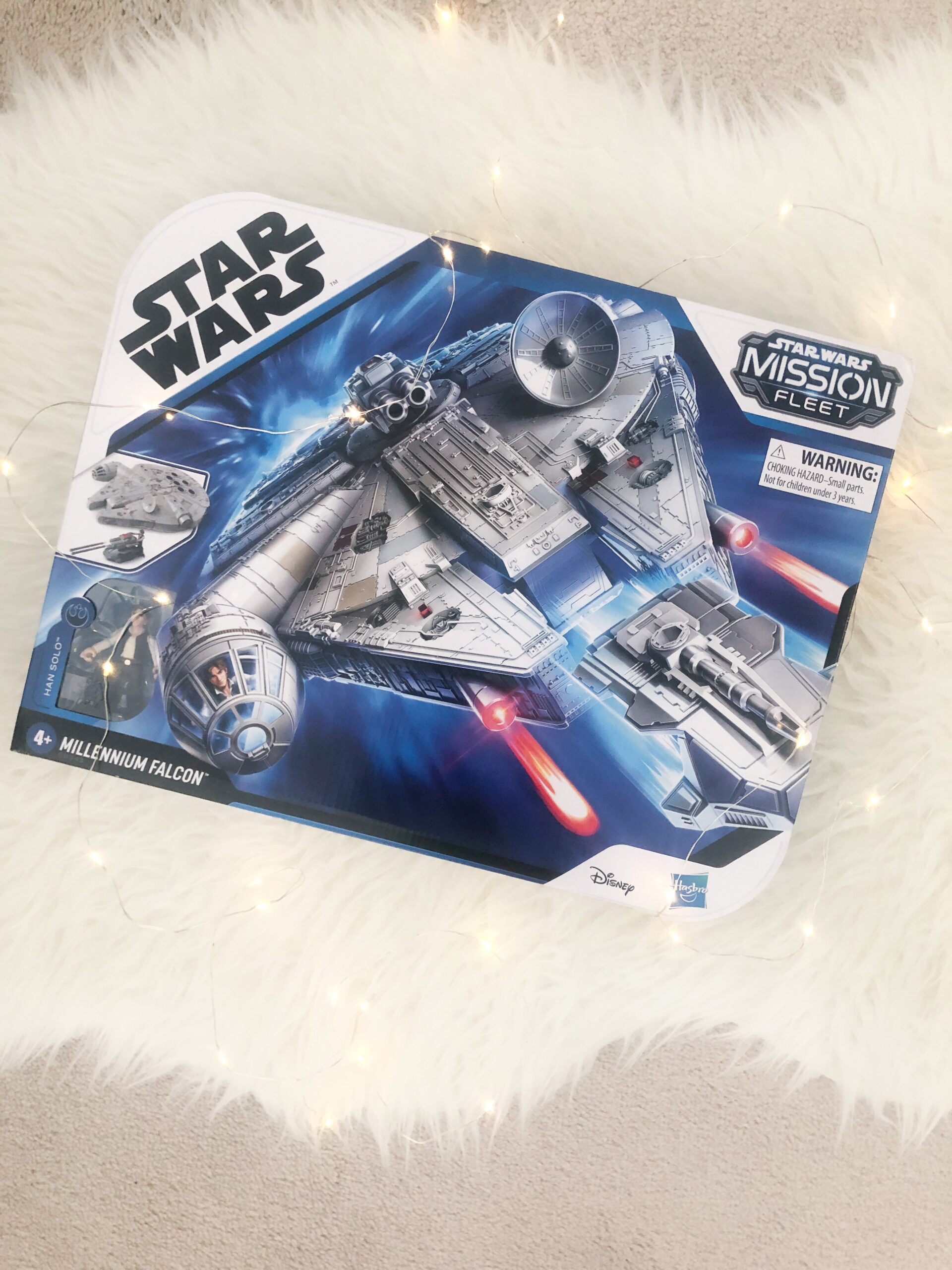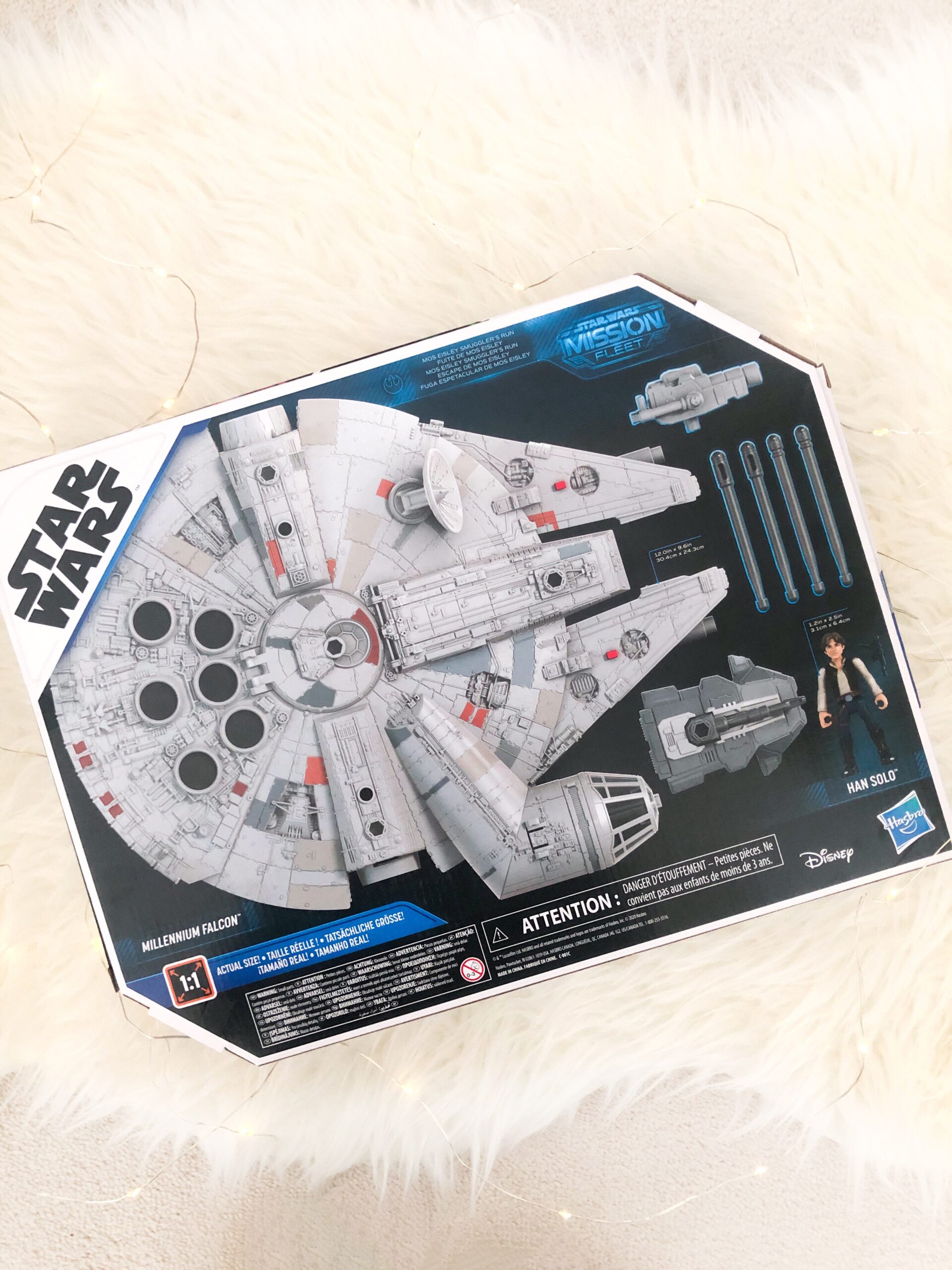 Baby Alive Baby Gotta Bounce Doll is perfect for any girl or boy that loves pretend play. When you squeeze her wrist, or wave at her she will laugh, and stand by herself while she bounces up and down. She makes 25 cute sound effects and laughs too! She also has her own bottle, and will drink water, and pee, so your little one can change her diaper. This toy retails for $44.99, and for ages 3 +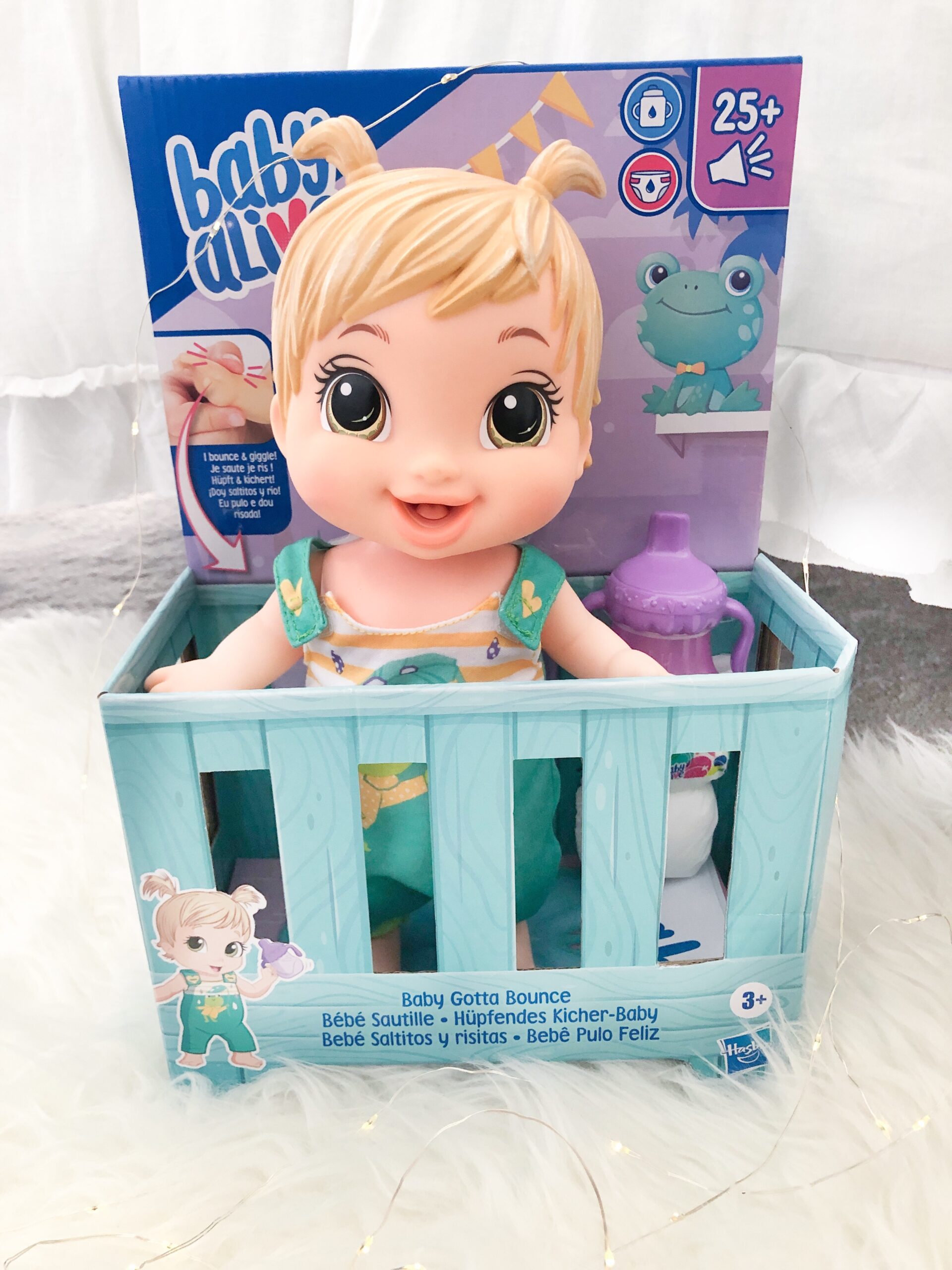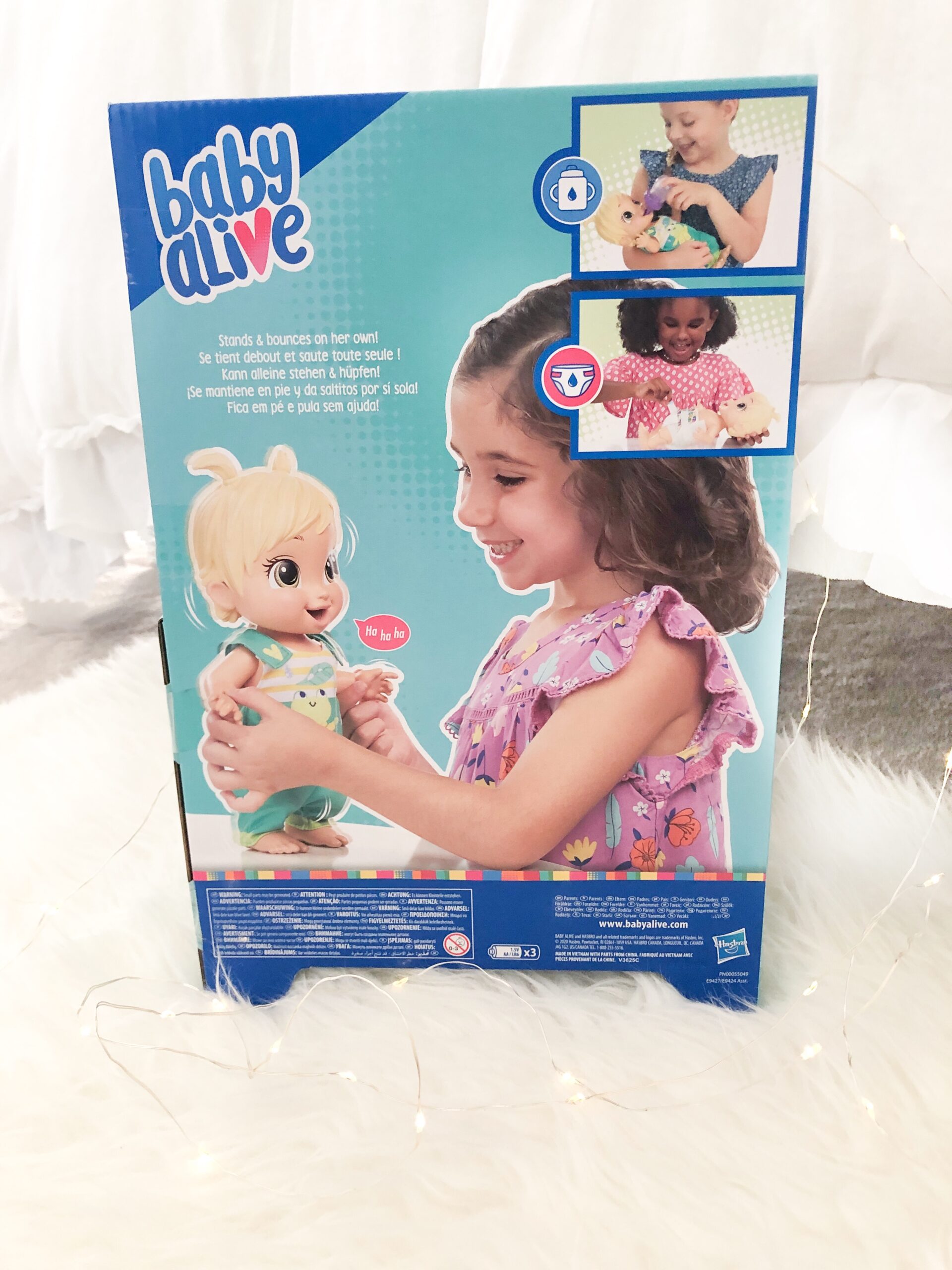 If you have a little girl that likes to stay active,
Jill Yoga
has such cute activewear for girls. They even have Mommy and Mini sets too! My daughter, and I love matching in their clothes. Jill Yoga clothing is very affordable, and such good quality. They have a wide selection of designs of hoodies, tops, leggings, shorts, and swimwear. Girl sizes range from 2-14. You can purchase their clothing at one of their store locations, or on their website,
here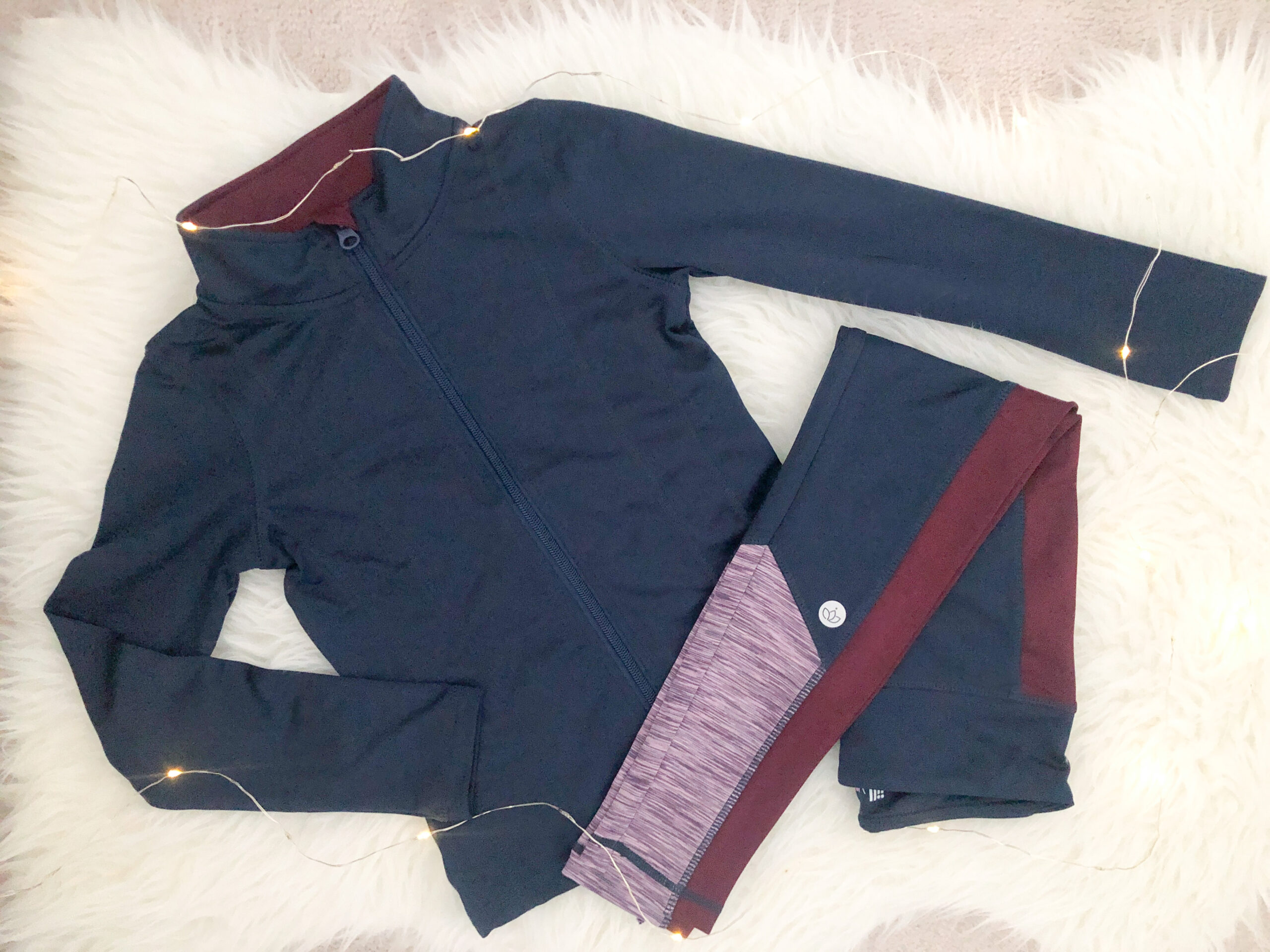 For any child that loves Frozen, this
Disney's Frozen 2 Elsa and Walk Nokk
set is so fun! It comes with an Elsa doll and Nokk that walks on land, and swims in water! Kids can pretend they are on an adventure together, and have Elsa on Nokk's back to walk around, and swim places.  For Kids ages 3 and up. This toy retails for $99.99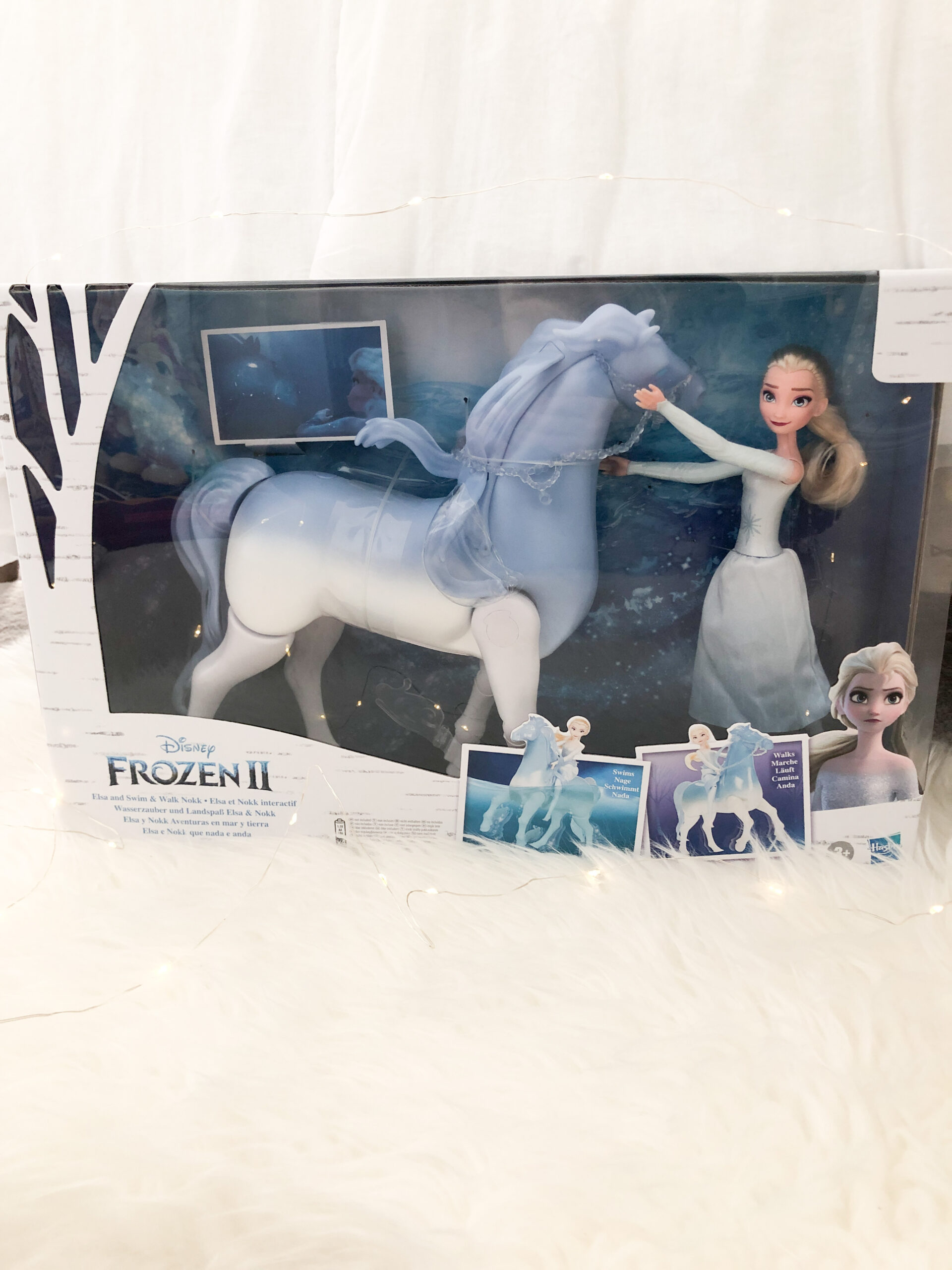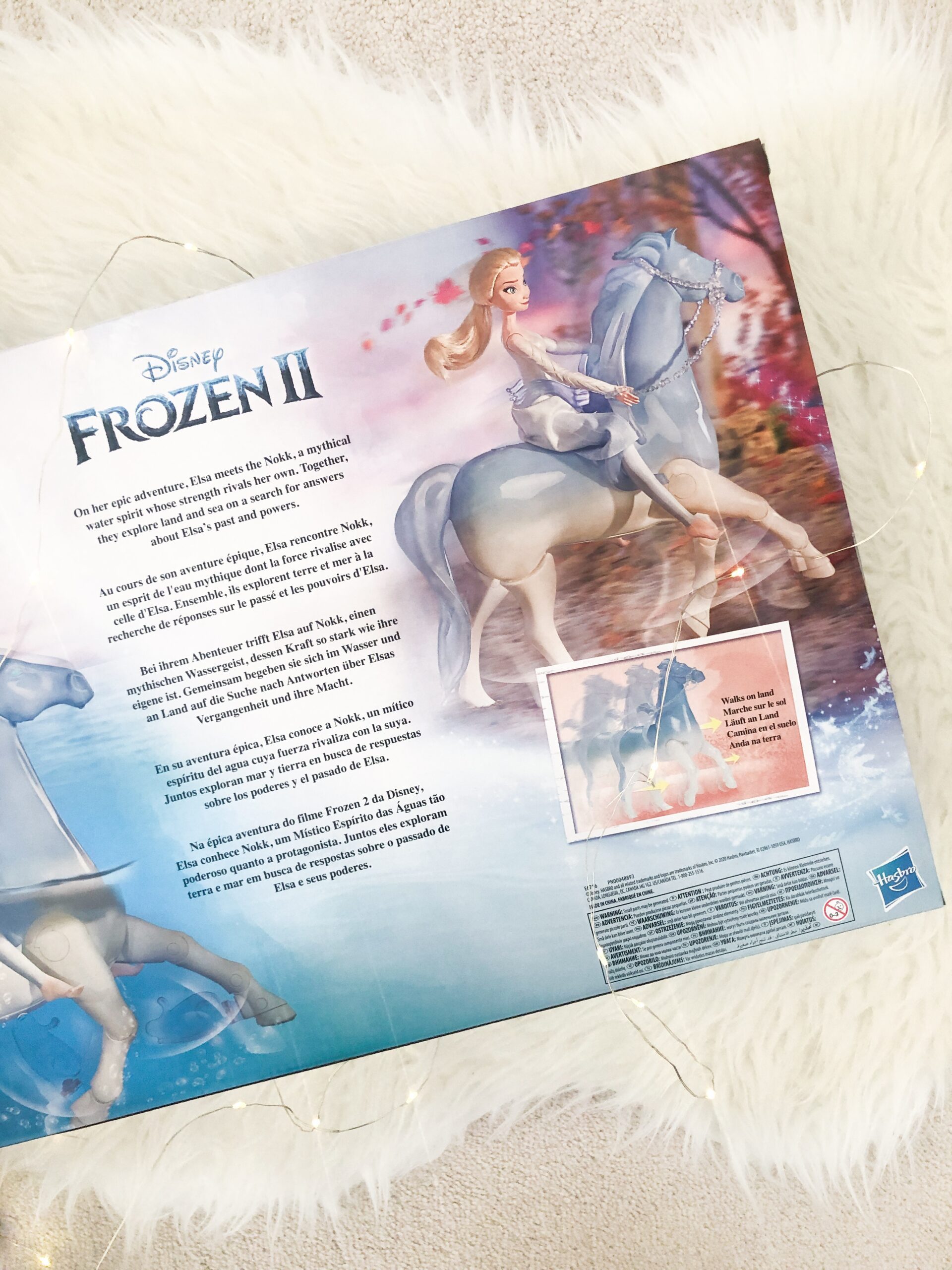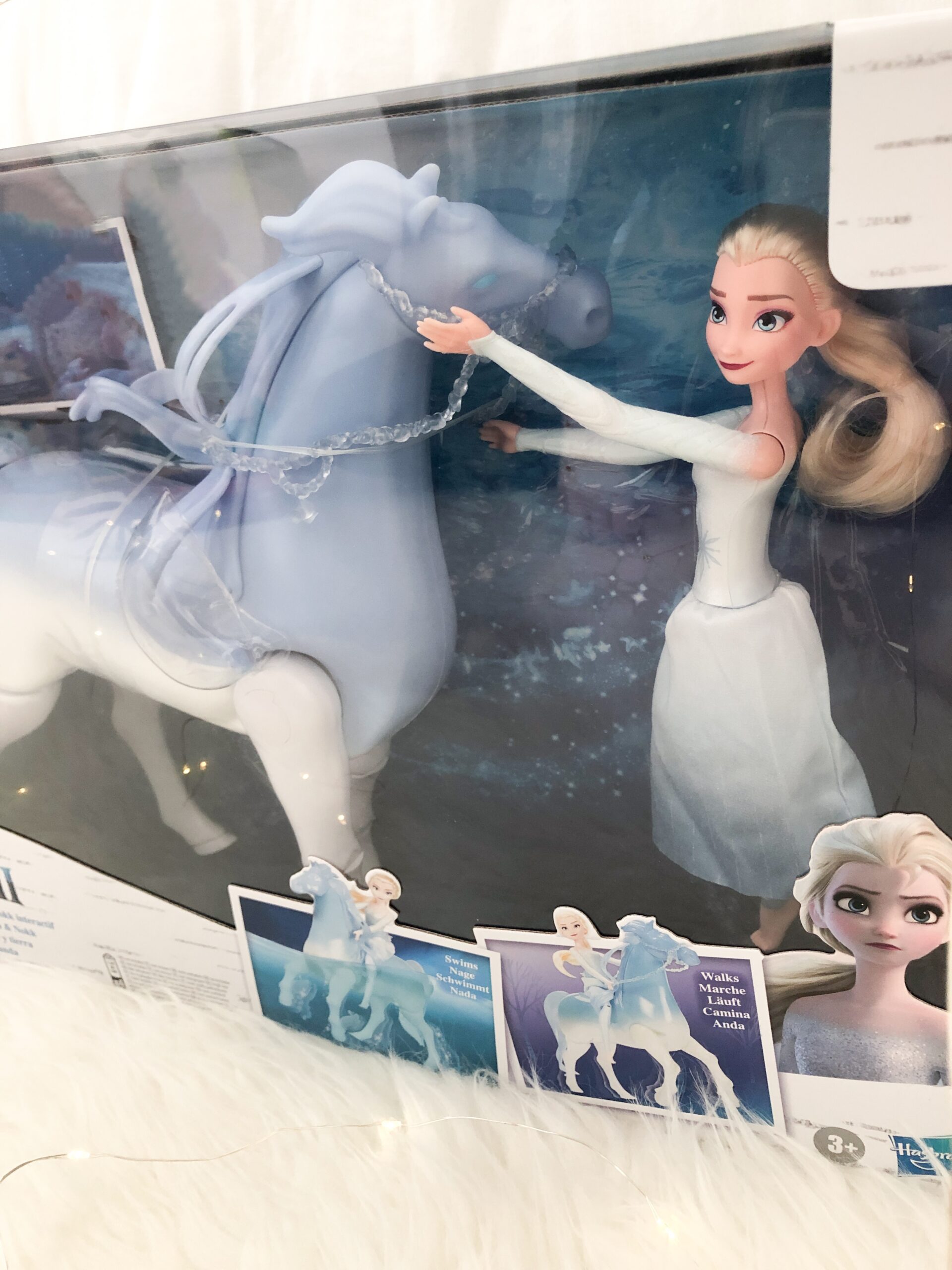 The Doodle Roll
makes a great personalized gift for any child. You can choose from 3 different sizes 2 x 3 ft, 4 x 4 ft, and 4 x 6 ft, and so many cute theme/designs. (Sports, Under the Sea, Junk Food, and so much more)  The best part is that it can be wiped clean, and used over and over again if you use washable markers! Rolls start at $39.99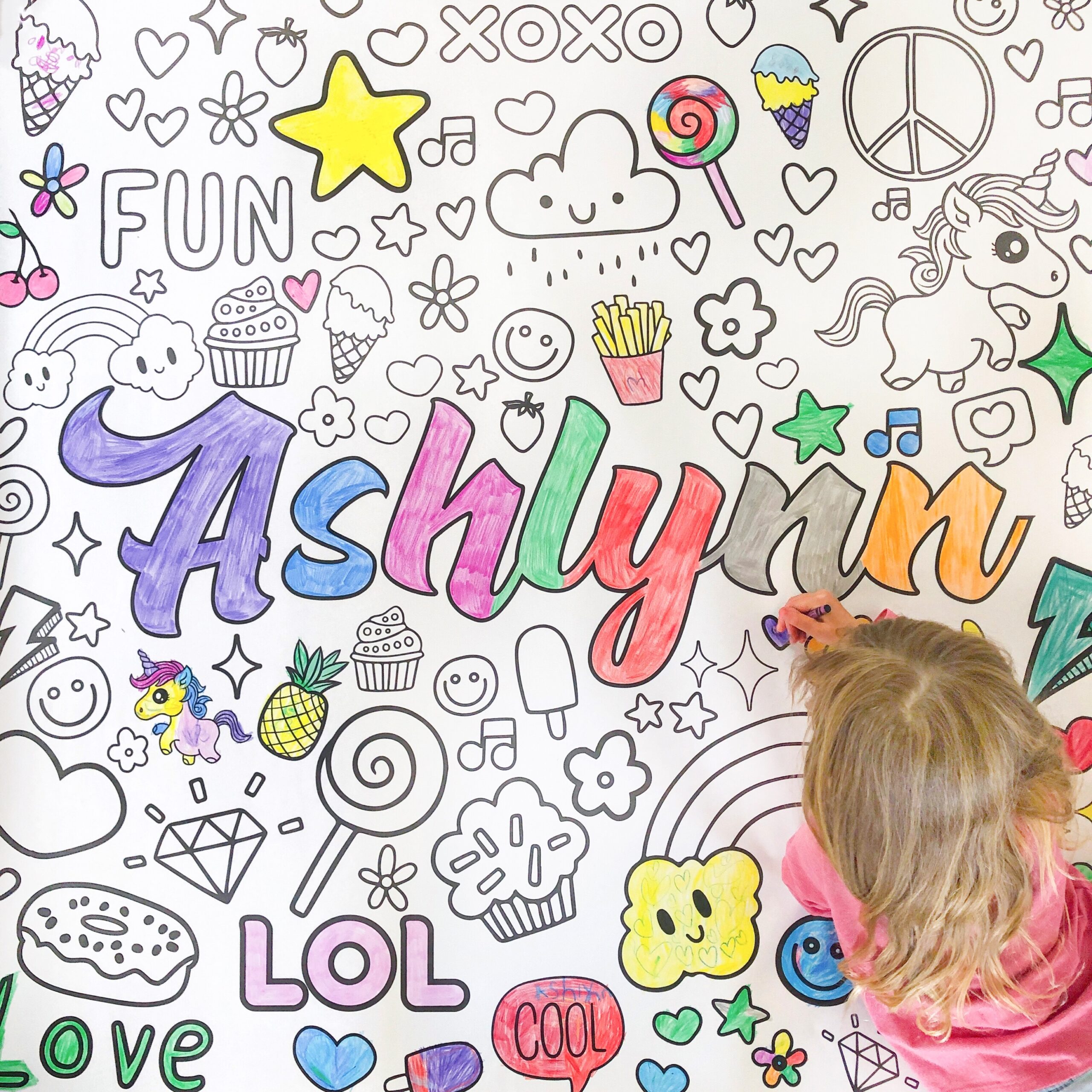 What child wouldn't want to be gifted chocolate?!
Purdy's
has so many great gift options, all made with sustainable cocoa. Cute Merry Christmas Santa Bars, Holiday Mini Salted Caramels, Santa Gift Boxes, and Holiday Tree Gift boxes all filled with an assortment of chocolates! We love Purdy's chocolate so much! Best of all- Purdy's is a Canadian company, and I love supporting Canadian made products!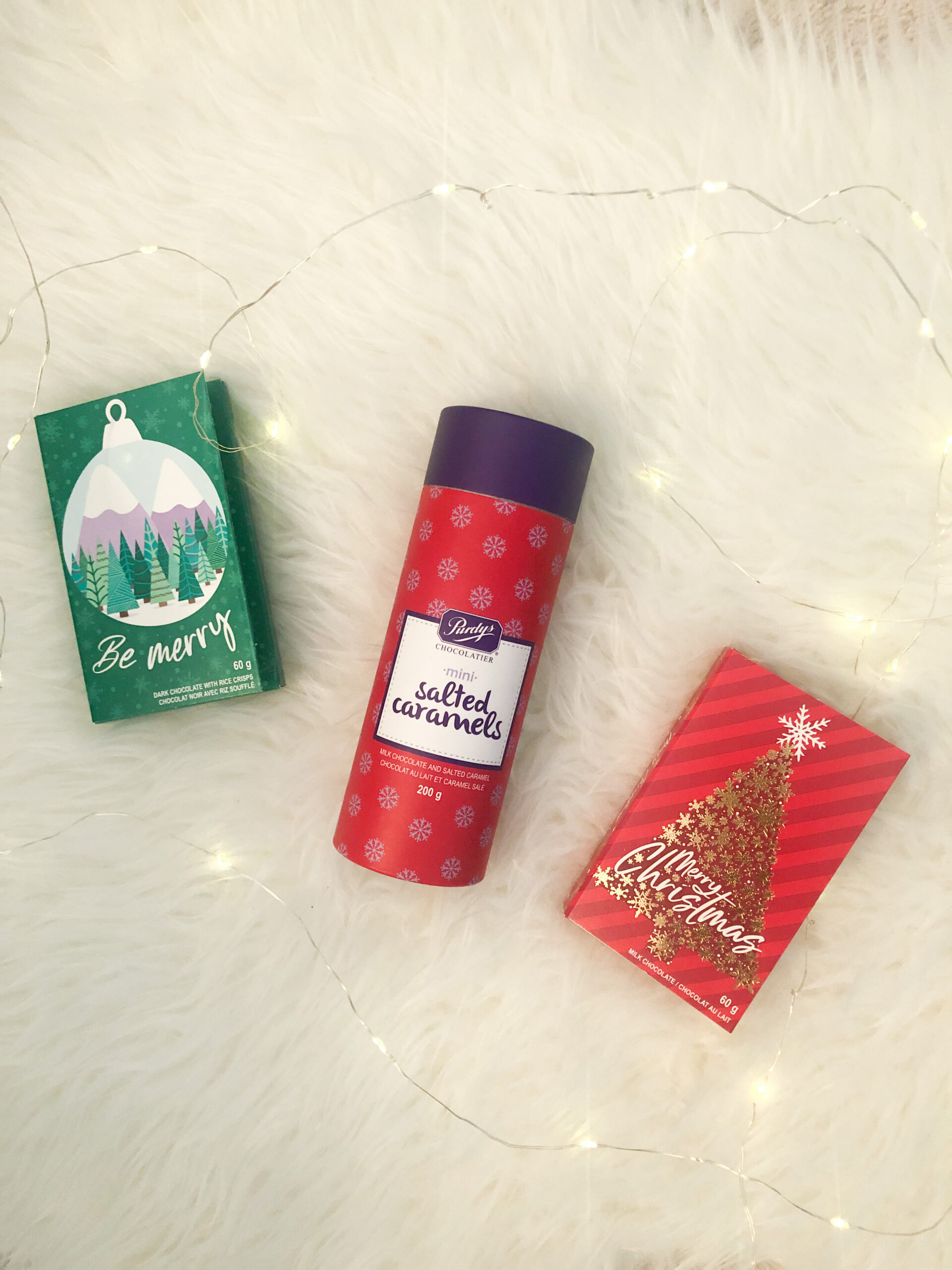 furReal Mama Josie the Kangaroo
is an interactive pet toy that kids will love. She is so soft and lovable, and has 3 babies that are included as well- one boy, one girl, and one is a surprise! She responds to touch with over 70 sounds, and motions. She can move her head and arms, hop to music, and make sounds holding or kissing her babies. If you give her the smoothie cup to feed her, she will hiccup or burp which is so cute!
For kids ages 4 and up. This toy retails for $89.99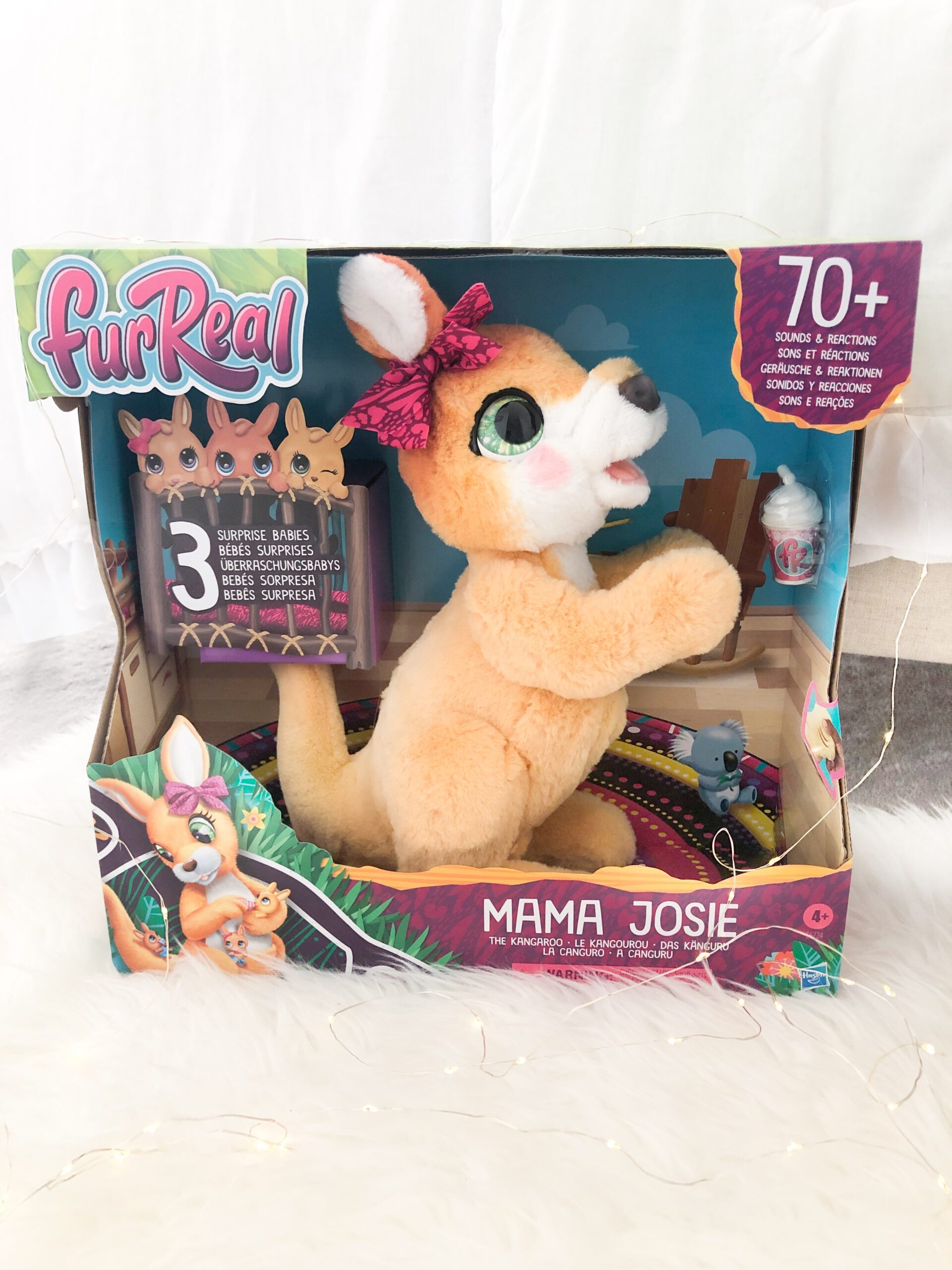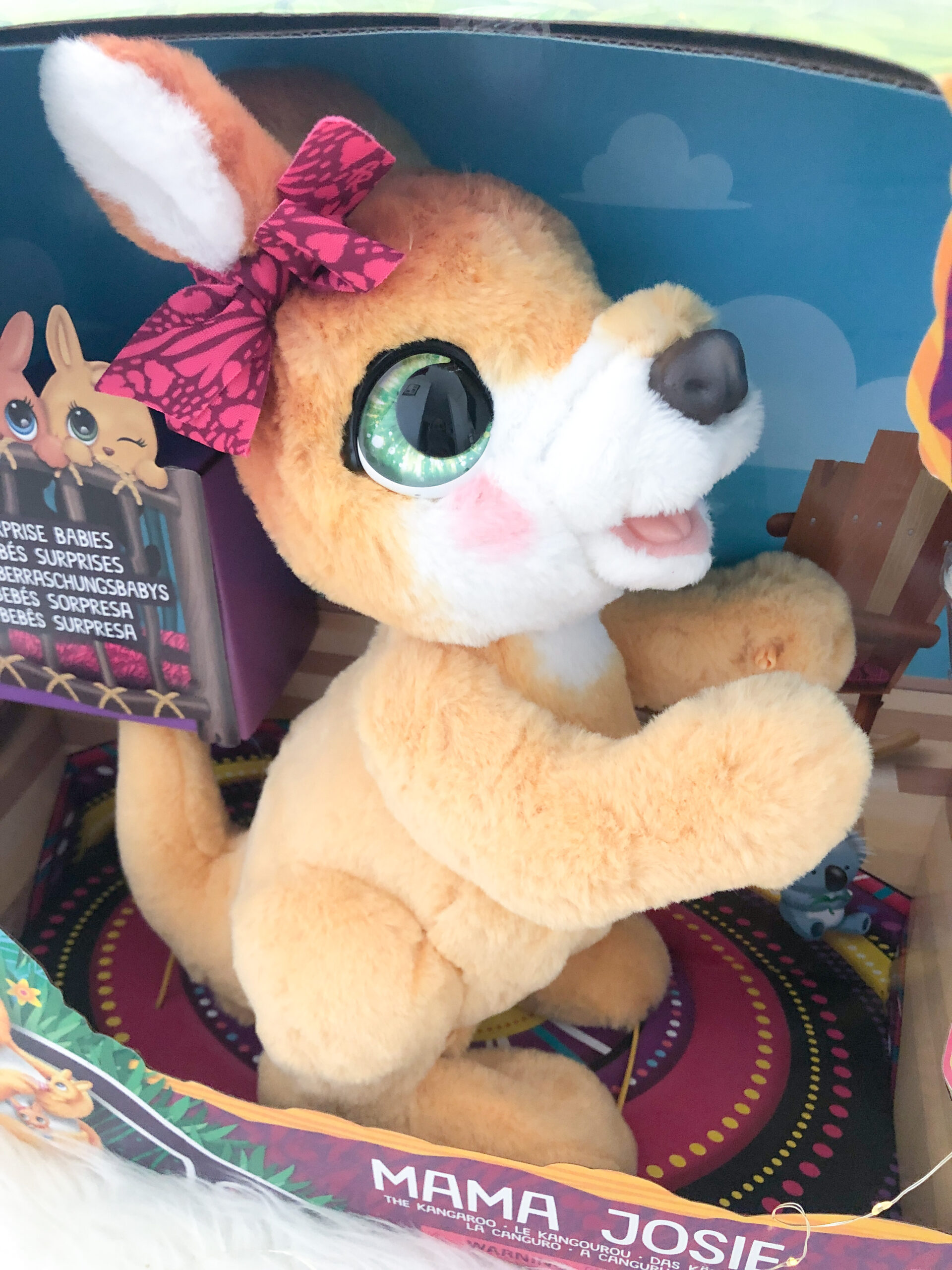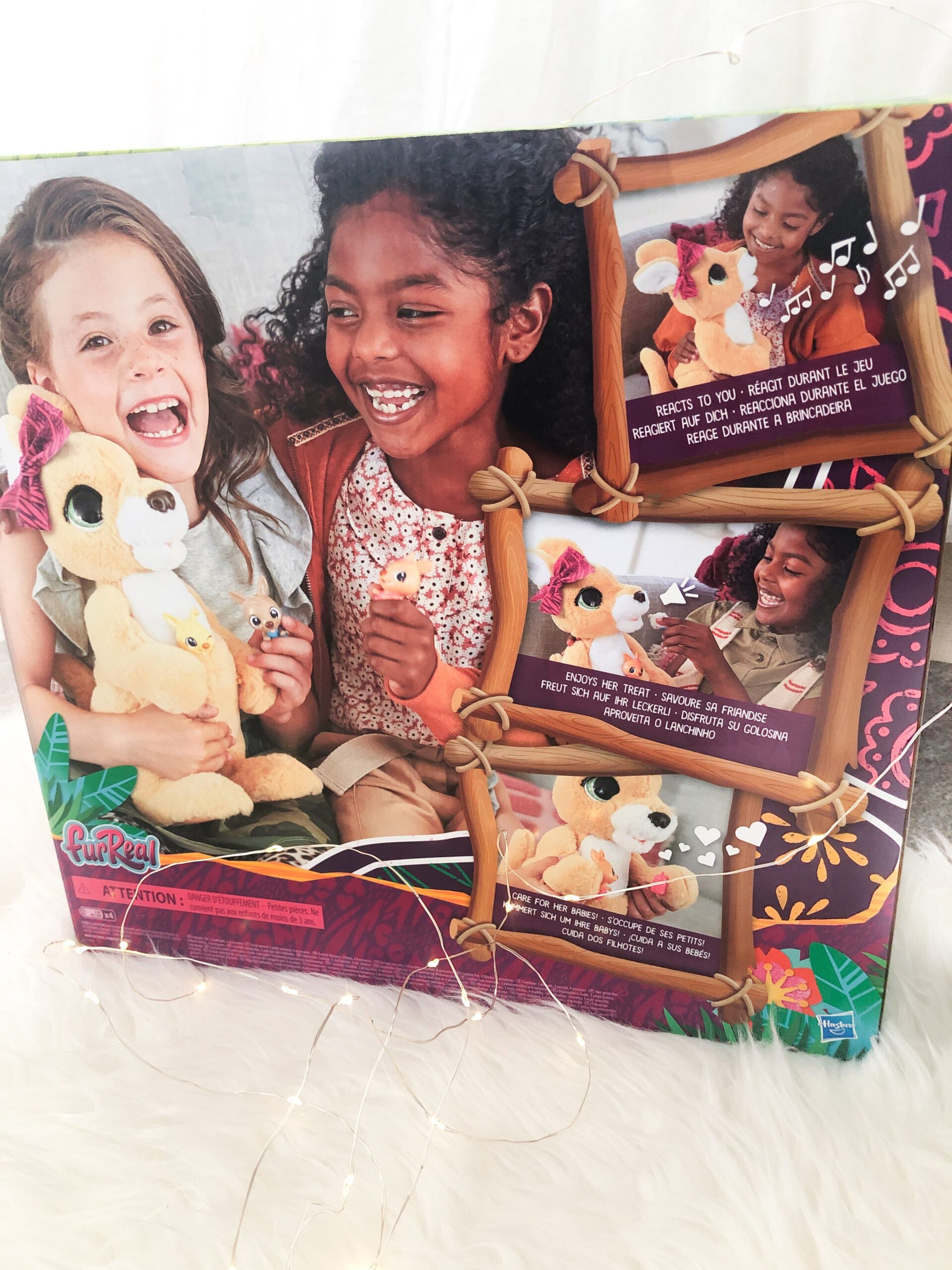 Books make a great Christmas gift. If your child loves to read, or is learning to read, getting a new book for Christmas is always exciting. I love these Step into Reading books. They have different stages for all reading levels. Each book has specific phonics concepts that give kids ages 3-7 the tools they need to read on their own. Great beginner books!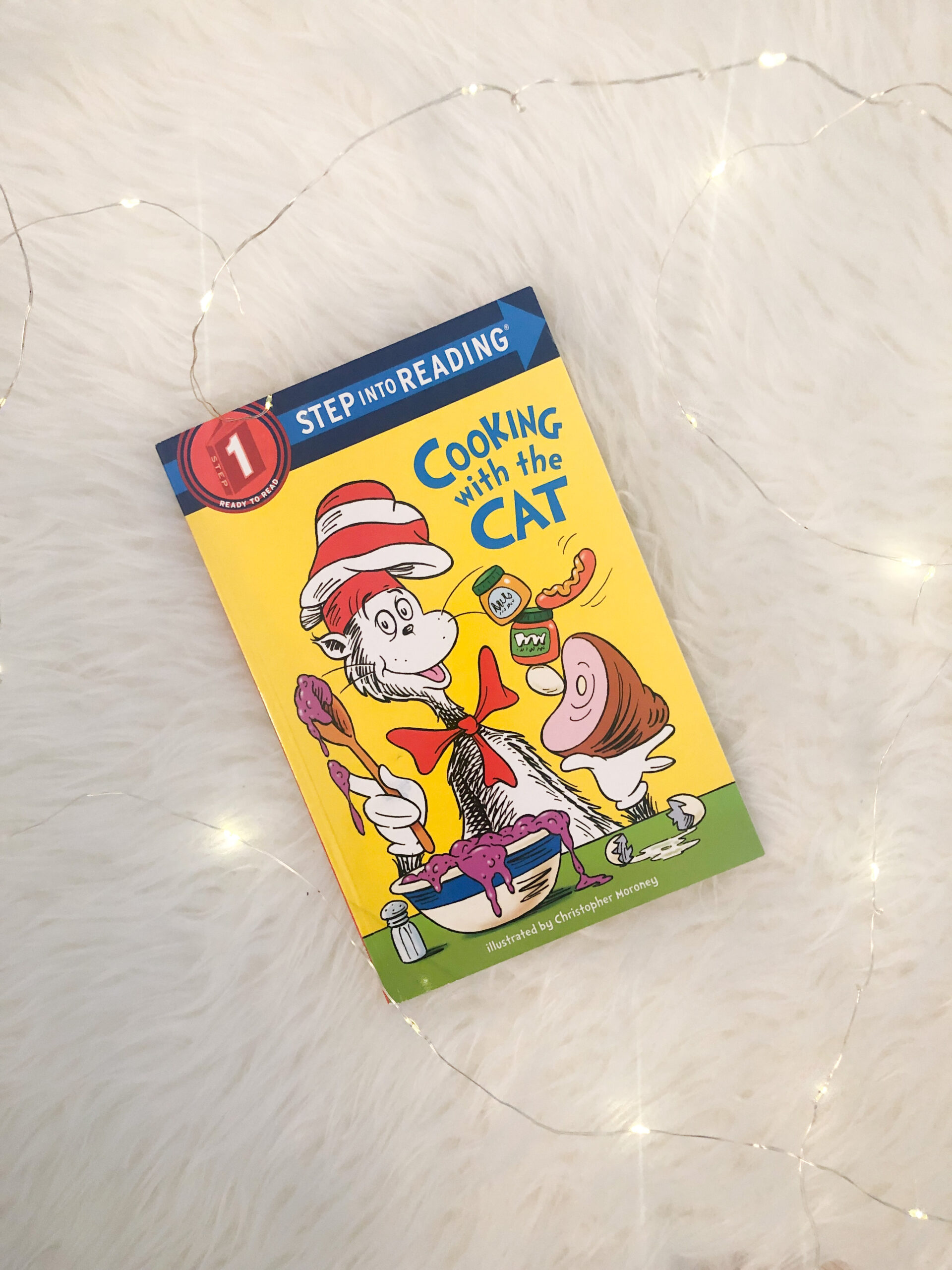 Blume Rainbow Sparkle Surprise is such a fun toy! This set comes with 3 limited edition Blume Flowerpot Girls. Just add water into the rainbow cloud to magically grow blume dolls with sparkly hairstyles all at the same time. There are 25 surprises to open such as accessories, stickers, and clothes to put on the dolls. The rainbow cloud can be used to water real plants too! Retails for $24.99, and it's for ages 3+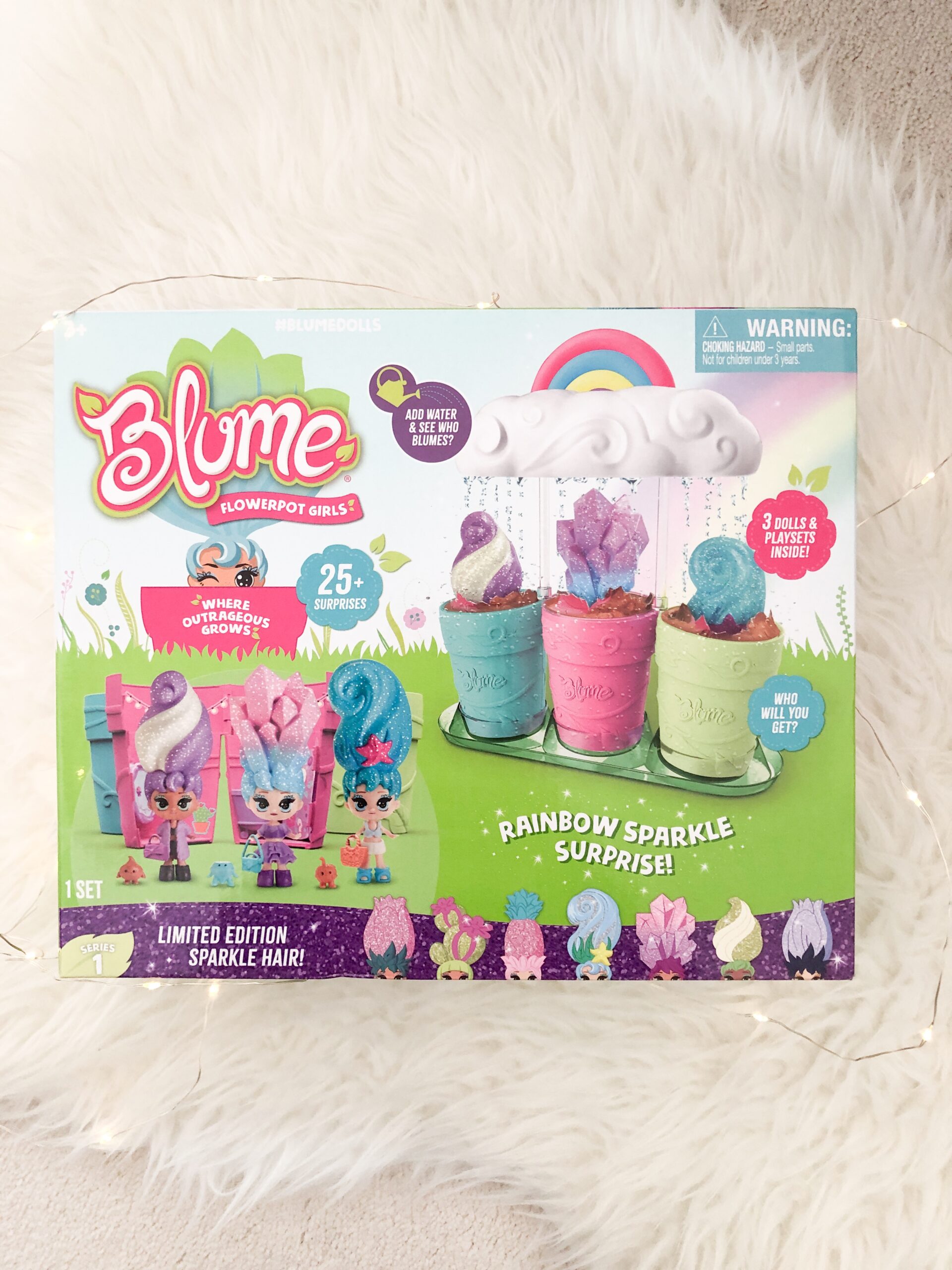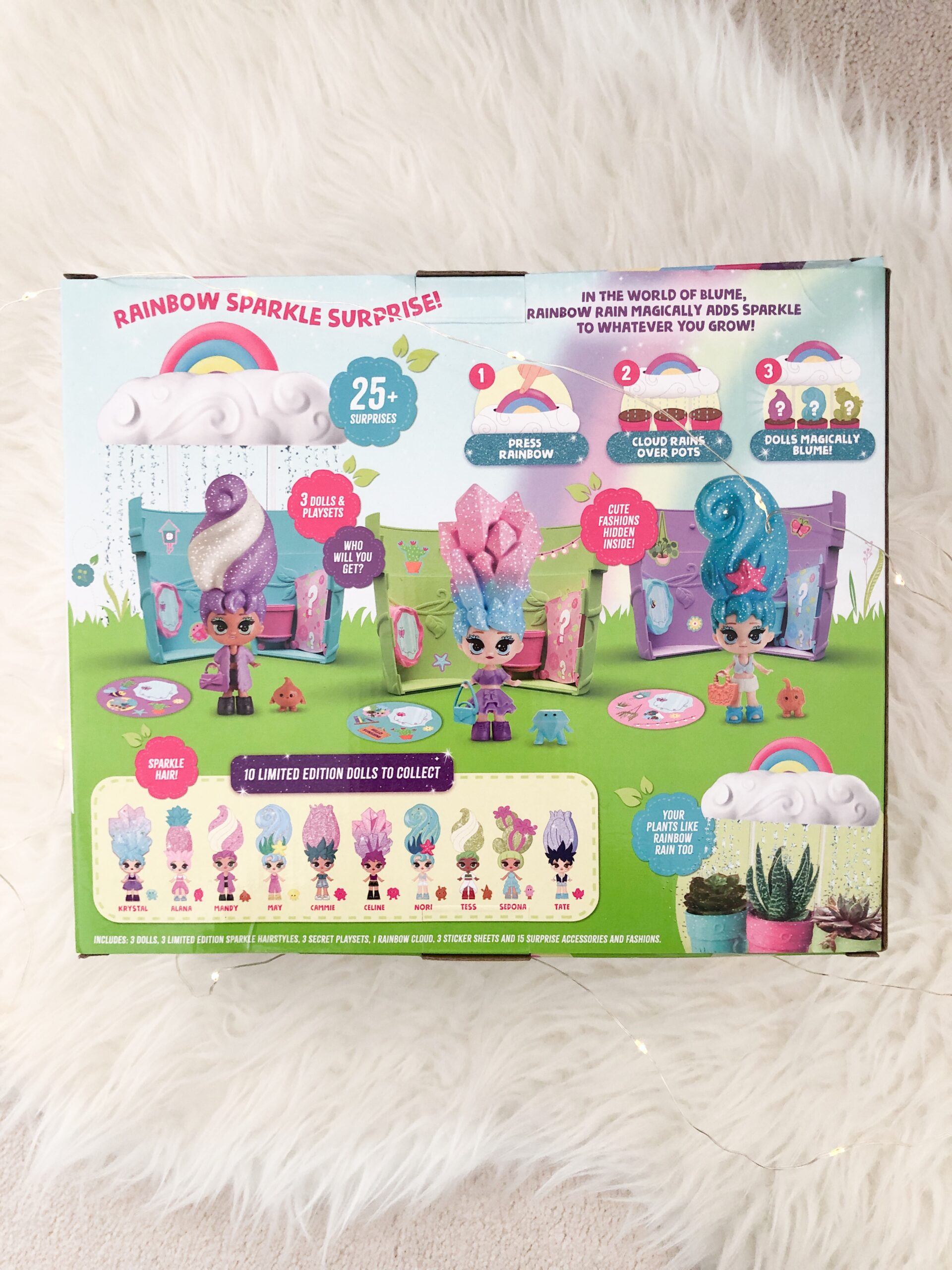 Kids who love to help bake in the kitchen would love the Chocolate Pen! With a touch of a button, they can write words, draw, or make chocolate molds. Their new kid-friendly design automatically loads the pen with chocolate, while the warming tray (that's included) keeps the chocolate melted. Kids can add their creative designs to cookies, cupcakes, or any desert they choose. The kit includes 1 chocolate pen, drawing tip, warming tray with lid, 4 colours, stirring stick, 40 mold designs, and charging cable.  Recommended for ages 6 and up. Retails for $34.99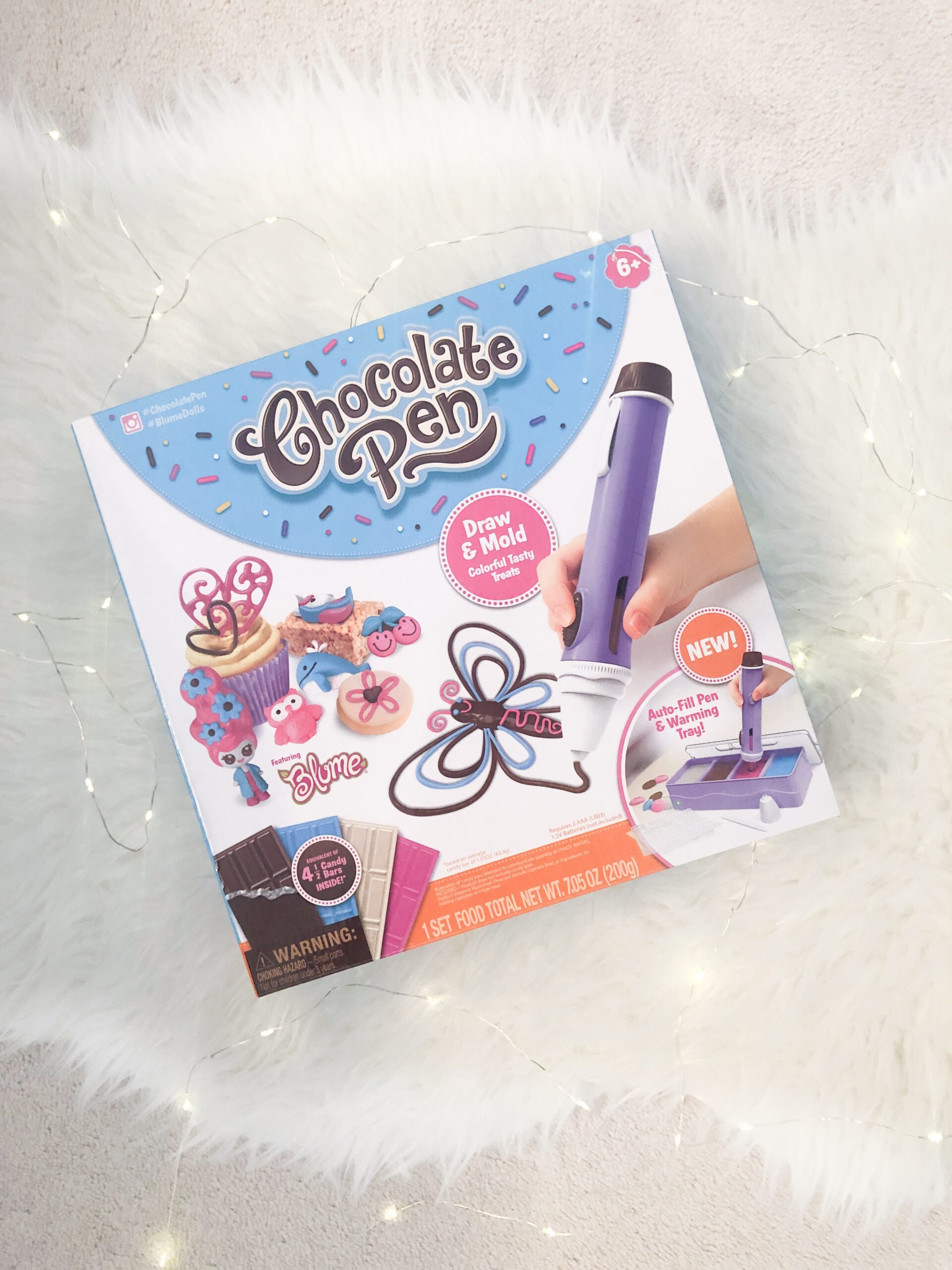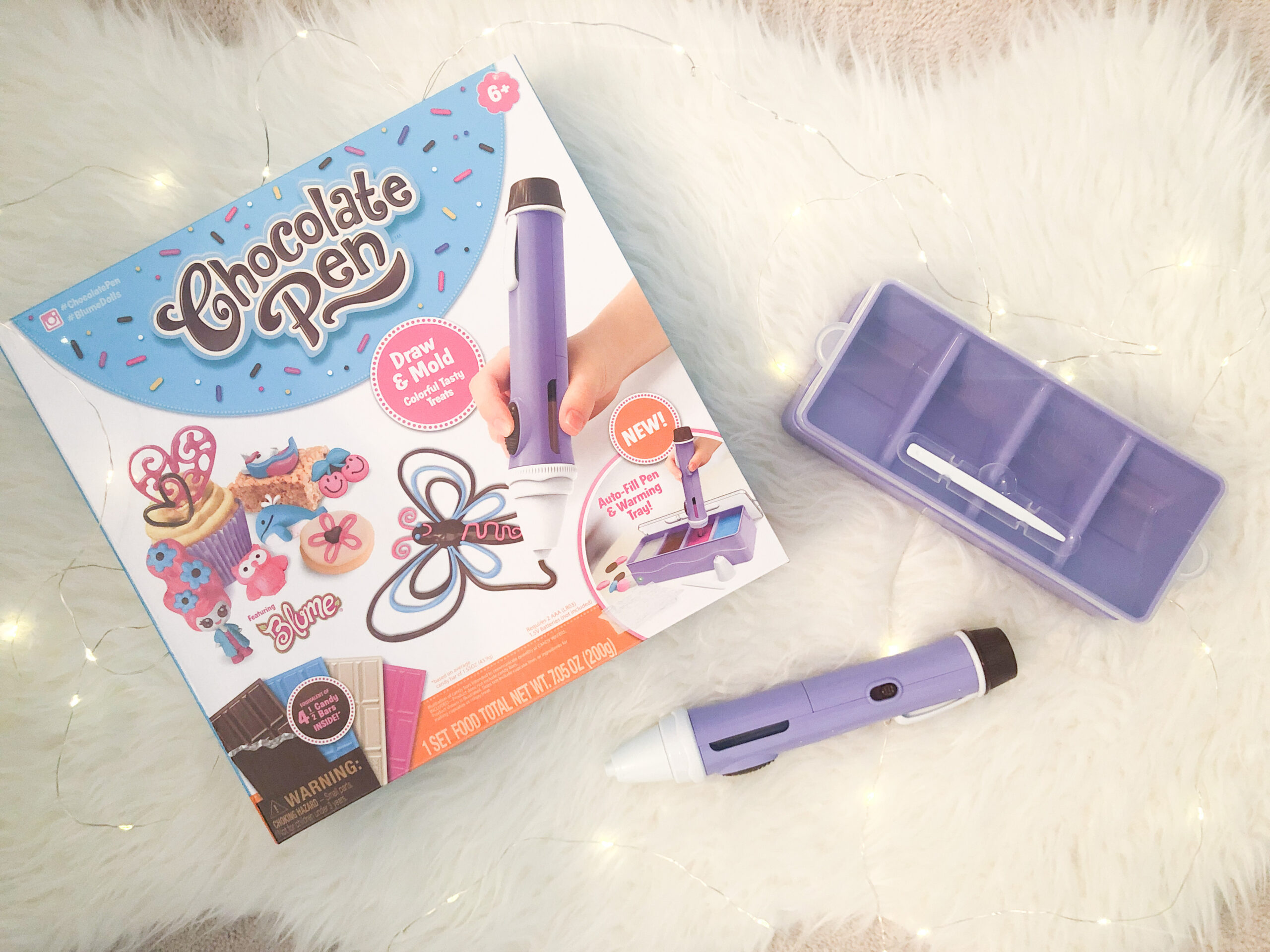 If you're looking for an educational gift that makes learning fun for your little one, the
Osmo Coding Starter Kit
is amazing! The coding set includes the Osmo Base for an ipad or Fire Tablet, and 31 Coding Block Set. The kit comes with 3 games that can be downloaded on the app: Coding Awbie, Coding Jam, and Coding Duo! The Coding Awbie teaches logic and problem solving, Coding Jam is great for any music lovers, and Coding Duo help with their puzzle solving skills. Great for age 5-10 years old. Retails for $140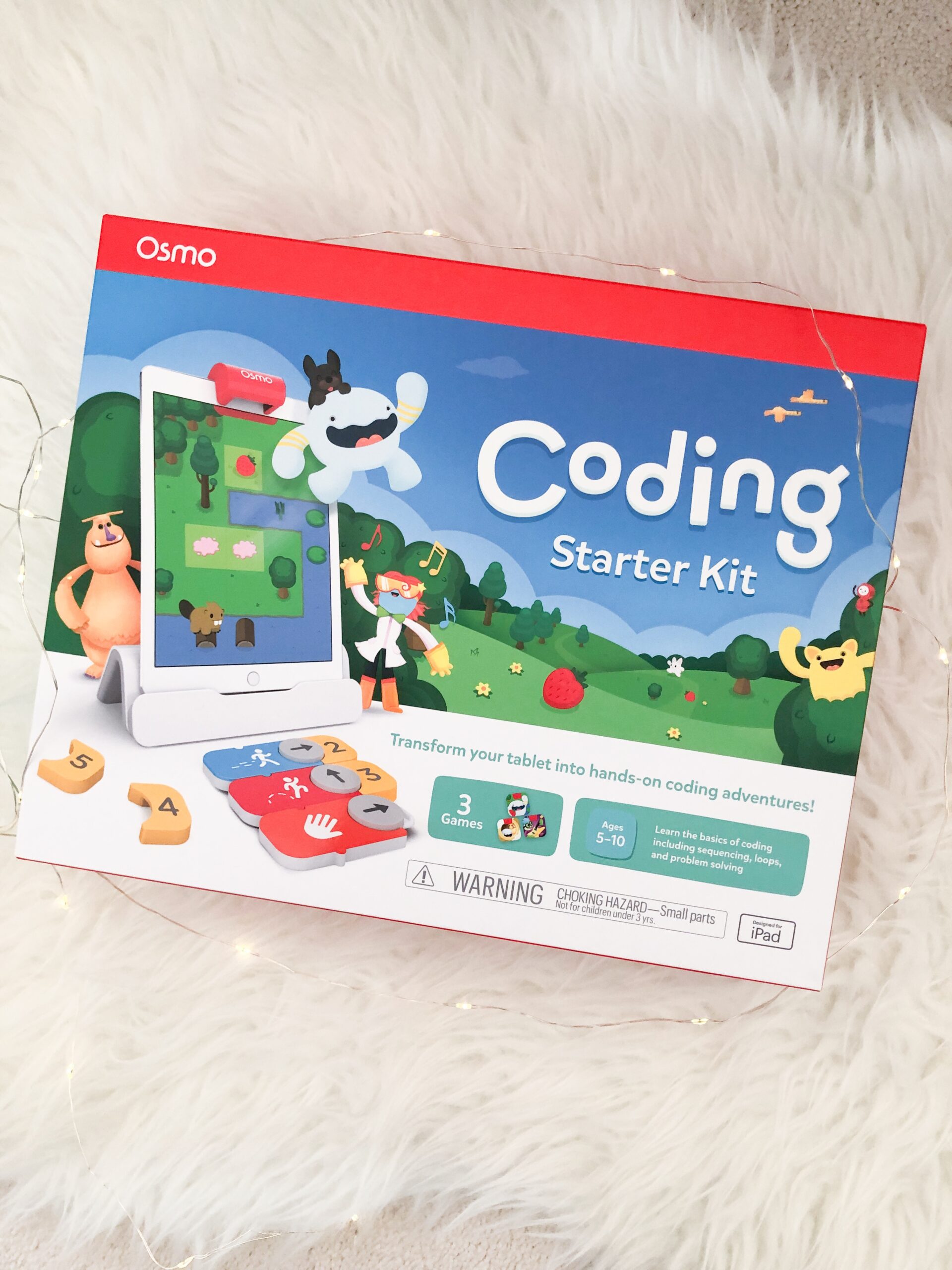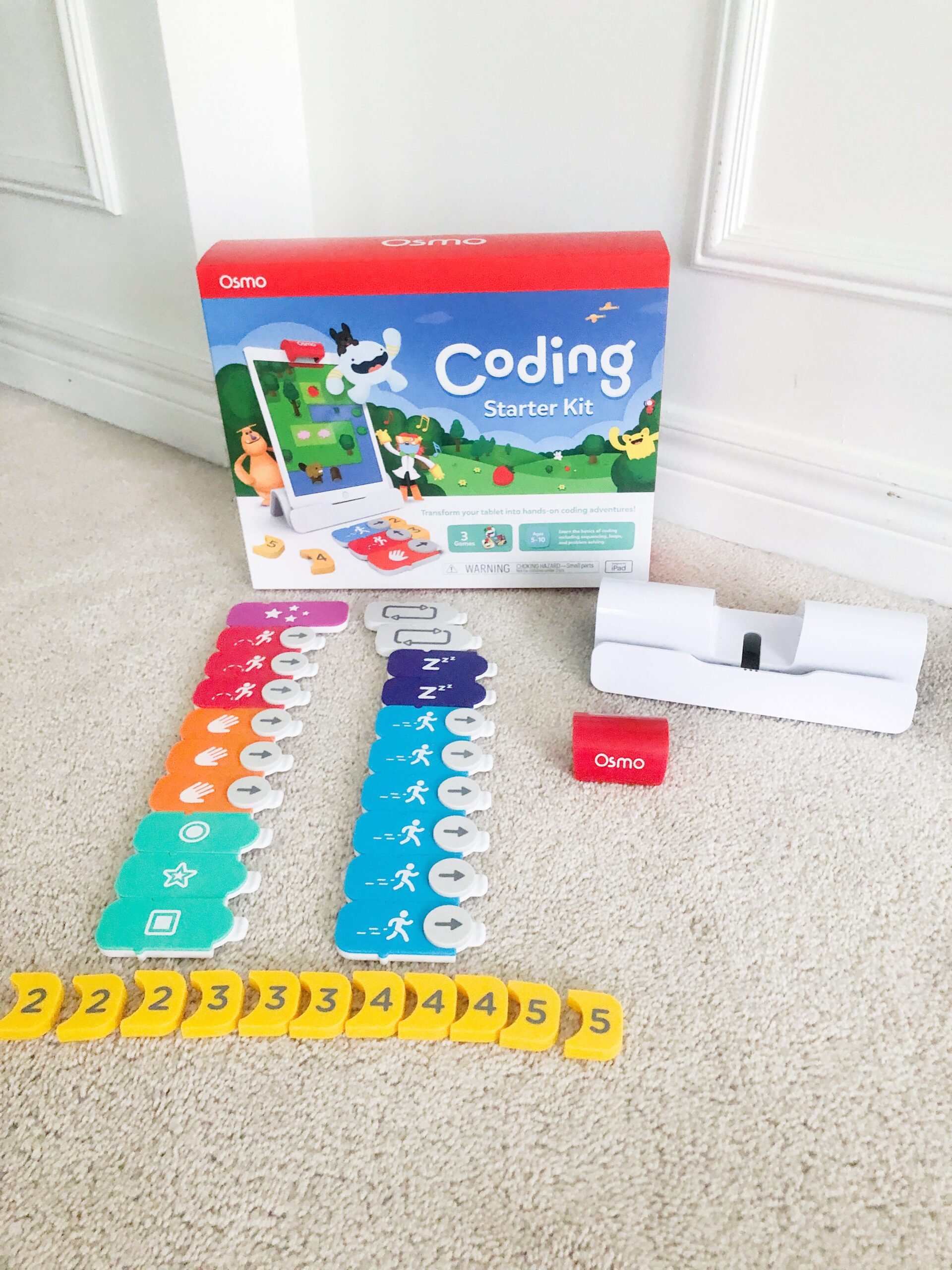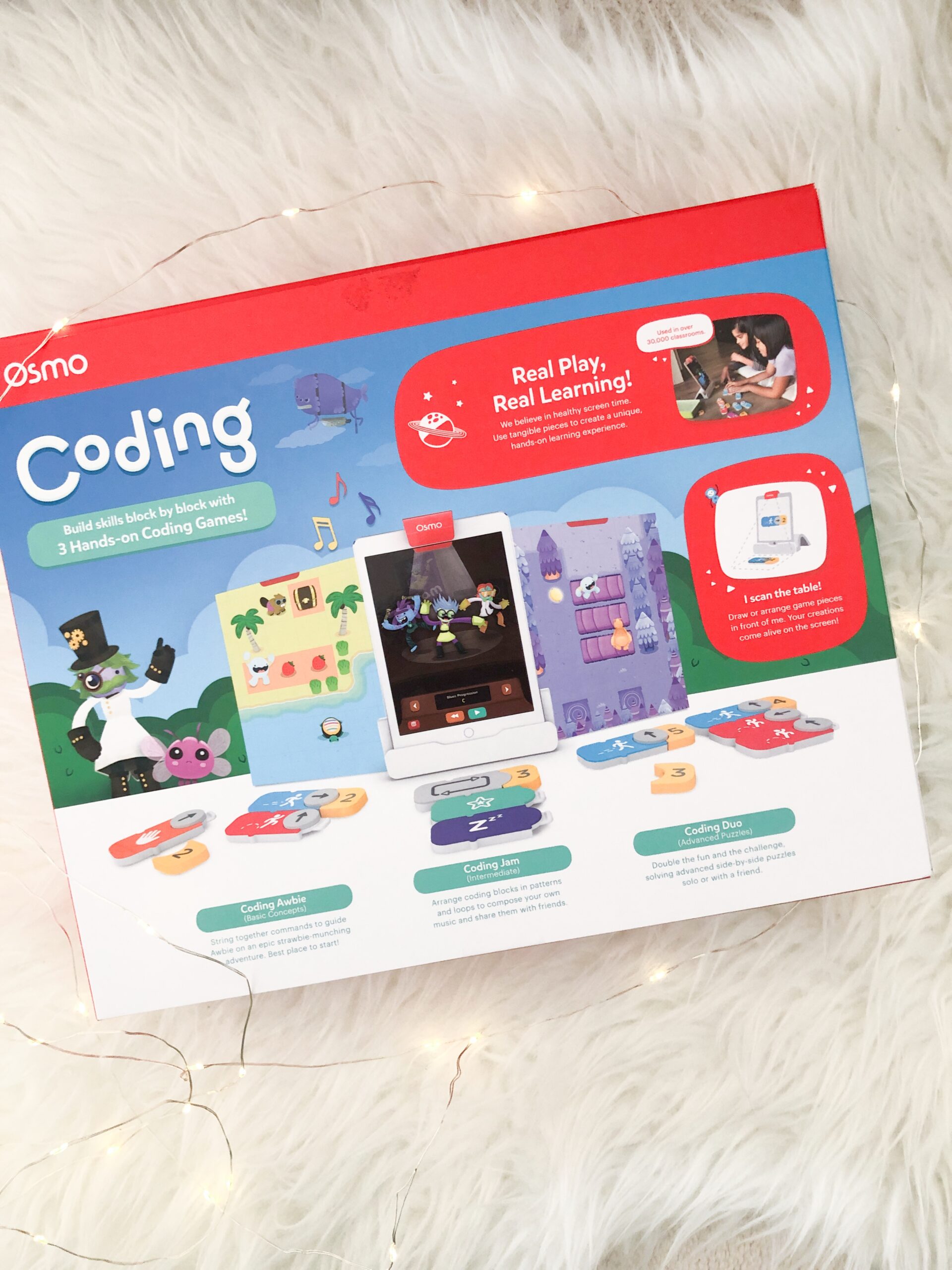 Happy Shopping! I will be sharing my Holiday Gift Guide for Her later on this week, so stay tuned! 
Disclaimer: Thanks to the brands that provided me these items to complete this gift guide. All pricing is approx., and may vary depending on the store, or if its on sale. All thoughts, and opinions are my own.