Last week my husband and I had a date night and decided to check out Copacabana Brazilian Steakhouse. They actually have 3 locations in Ontario- 2 in Toronto and 1 in Niagara Falls. We went to the one on Adelaide Street West in Toronto.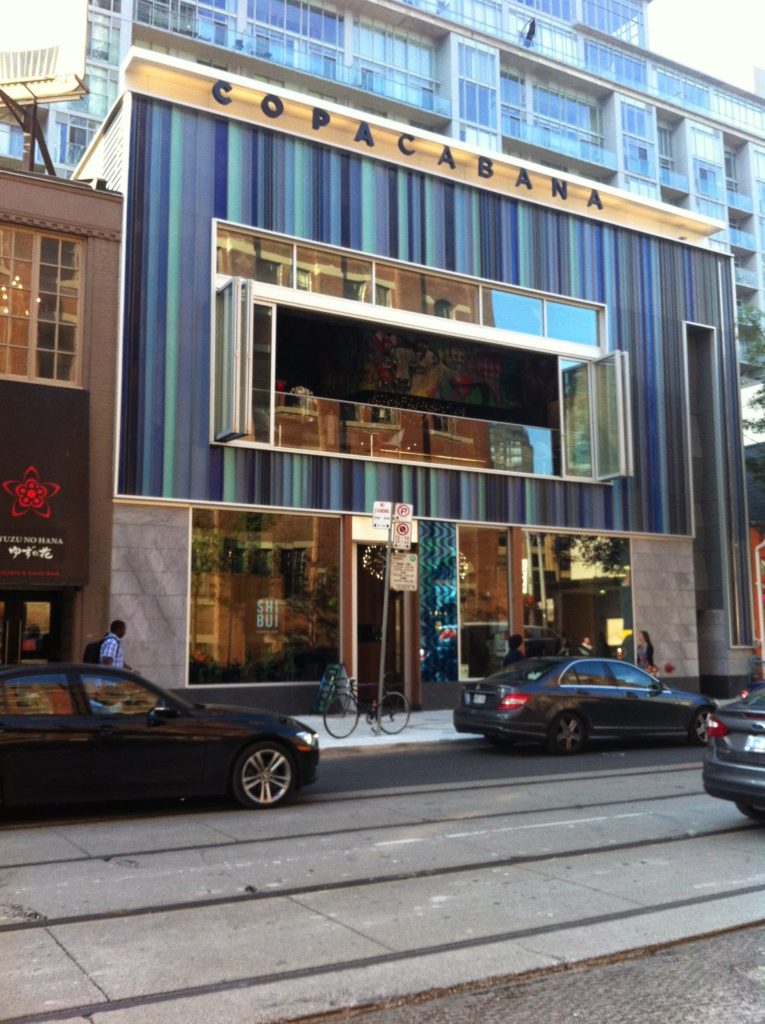 It was such a fun night. I have never been to a Brazilan Steakhouse before so I was pretty excited. Make sure you go on a night you are really hungry because it's an all you can eat restaurant.
Once you are seated you can order your drinks and then head over to the harvest table where you can enjoy freshly baked breads, pastas, salads, seafood and other hot dishes. When you are back at your seat then the action starts to happen. Gauchos or carvers will come around one by one and serve you a section of rodizio grilled meats at your table. They have over 20 cuts of meats to choose from. Most of the meats come medium rare but if you prefer another way you can just let them know and they will cook it to your liking. When they cut your meat, they provide you with these little tongs to assist your caver to put it on your plate.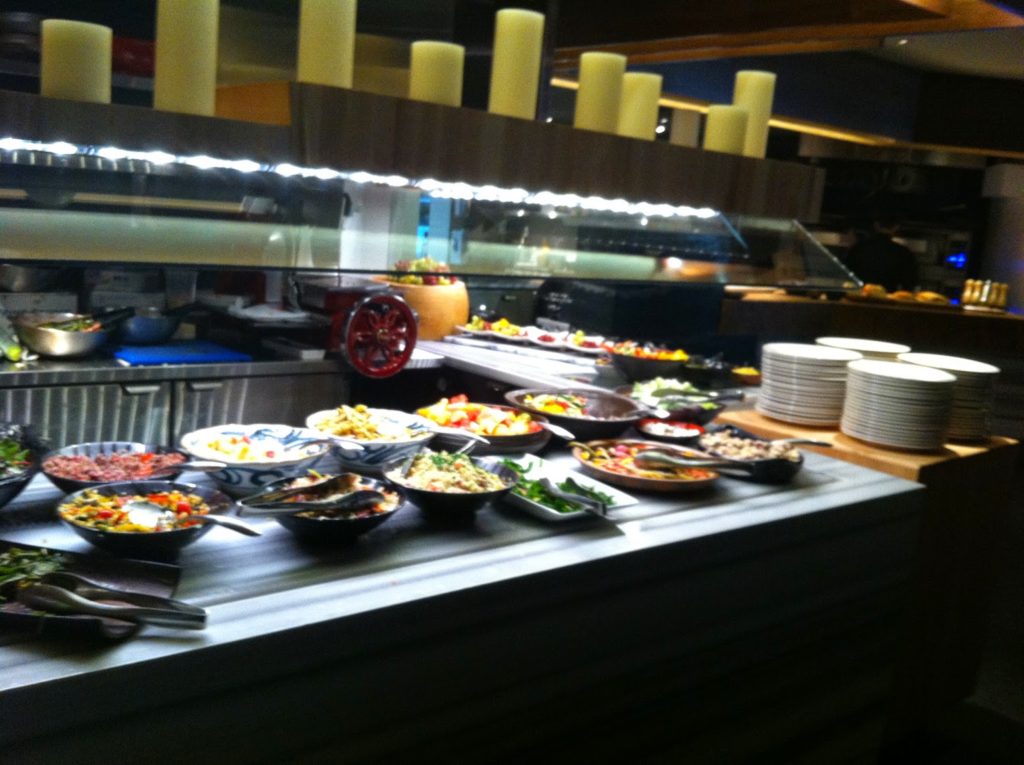 Harvest Table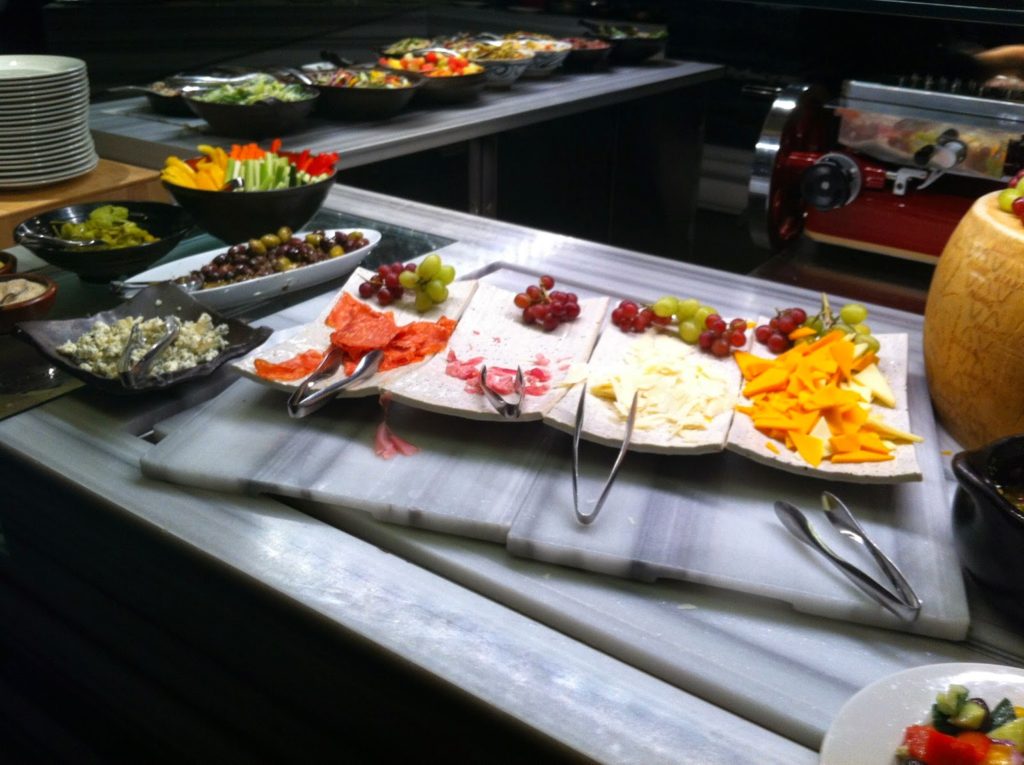 Harvest Table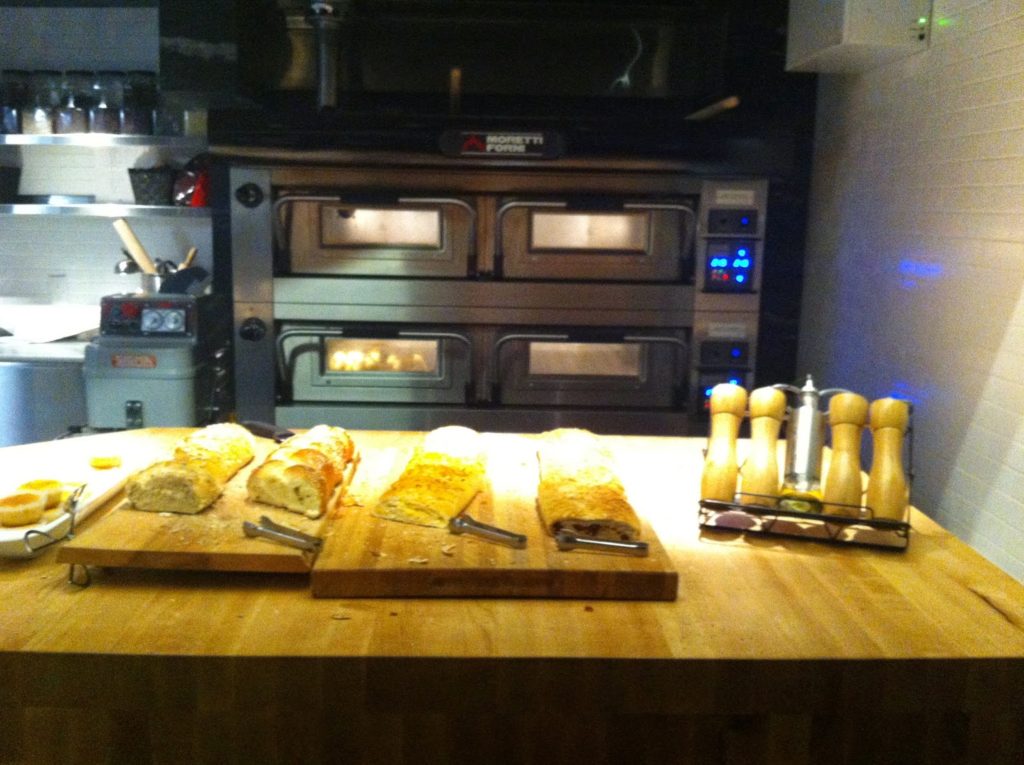 Harvest Table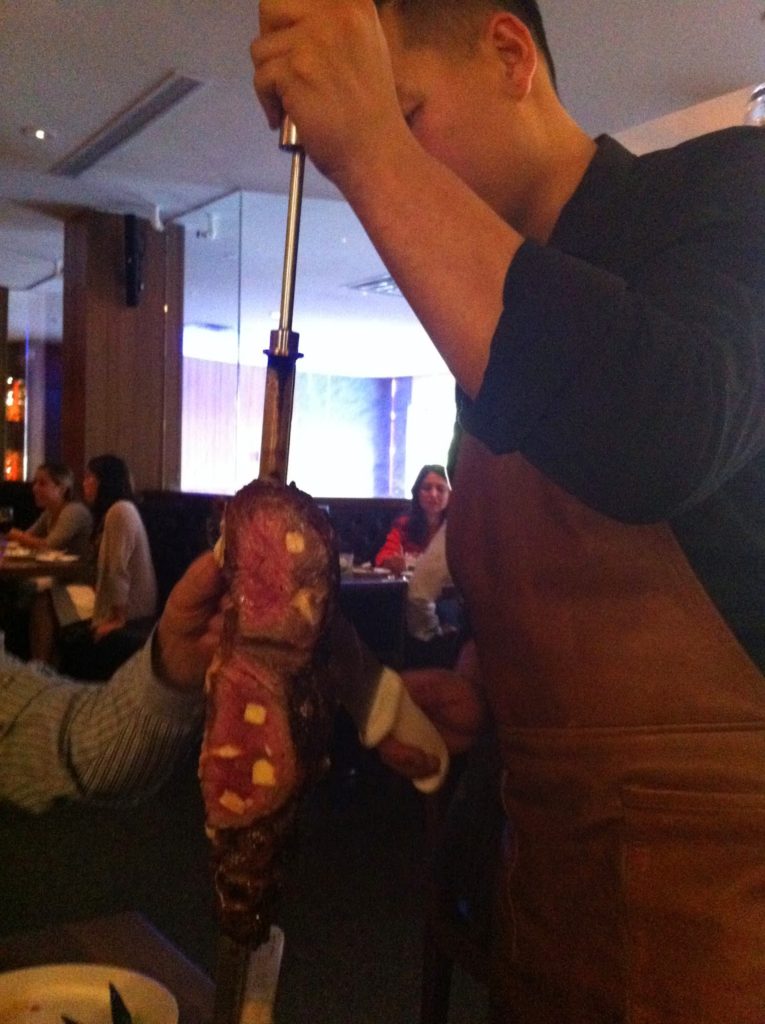 One of the carvers
Pricing isn't that bad considering it's an all you can eat restaurant. Sunday to Thursday it's $37 a person and Friday and Saturday it's $45. I would recommend going on the Friday or Saturday because it does have it's advantages. On top of the 20 meats they add shrimp, salmon and suckling pig to the menu. They also have Samba and Aerialist silk performers that perform at 7:15, 9:15 and 10:15pm and a DJ from 7pm to close.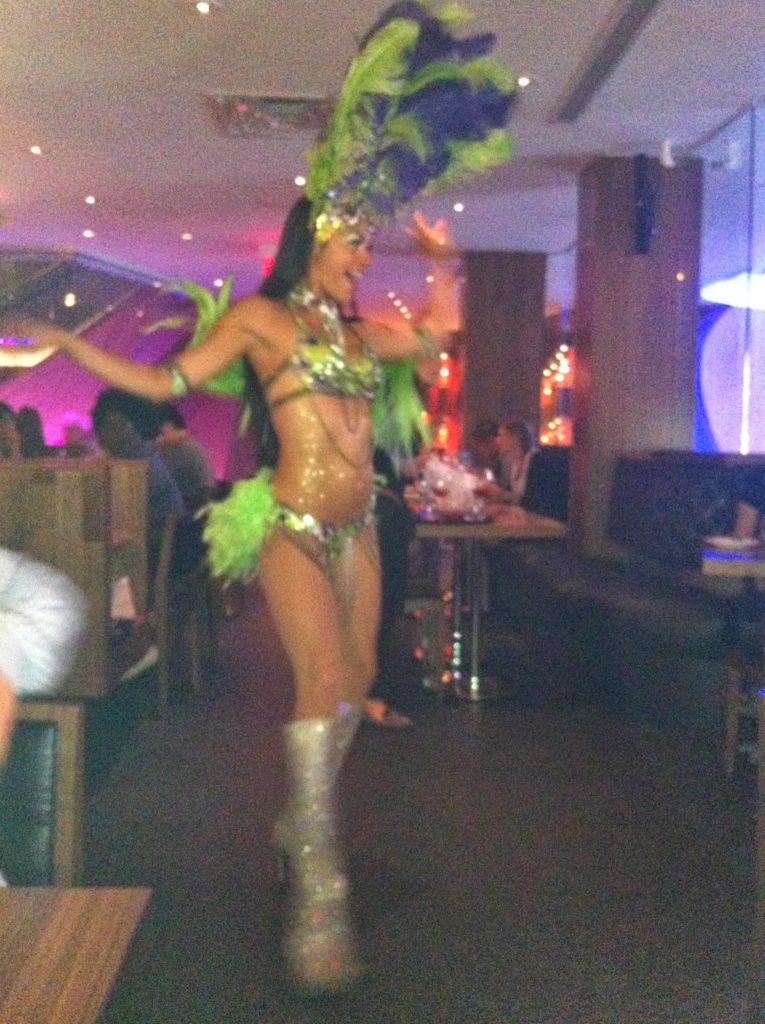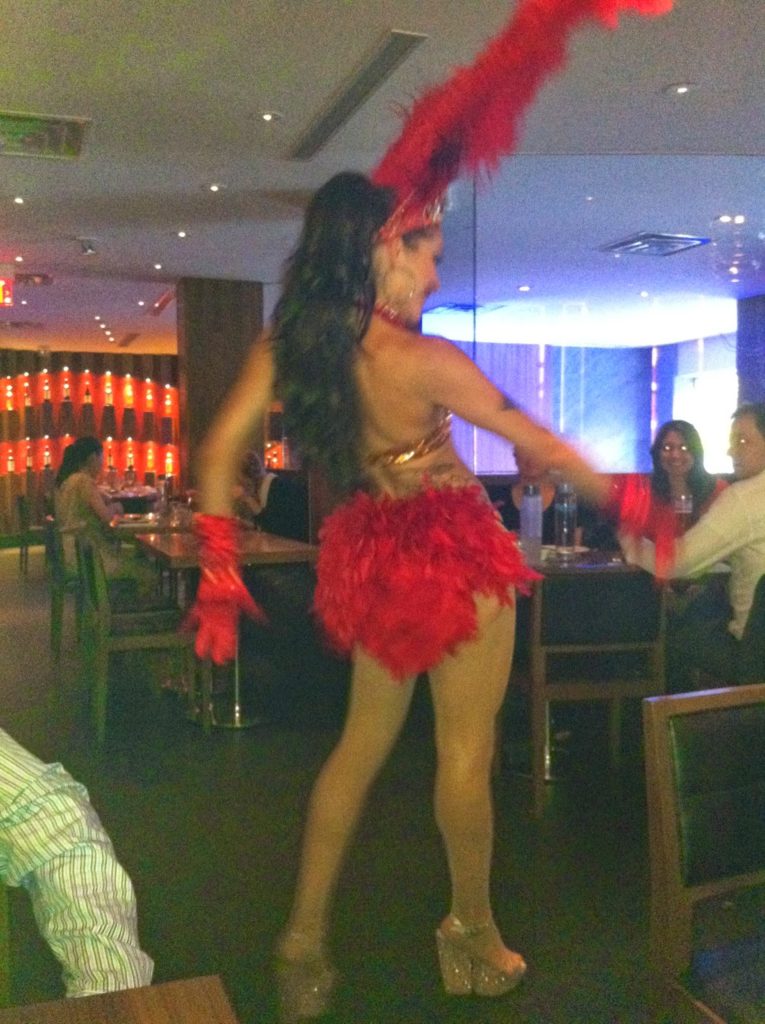 Samba Performers
I would make a reservation for this restaurant, you can call or reserve your time online. They only have a 2 hour dining time from the time of your reservation so I wouldn't show up late. This restaurant isn't kid friendly so I would make it a date night like we did for sure.
For more information visit their website www.thecopa.ca/