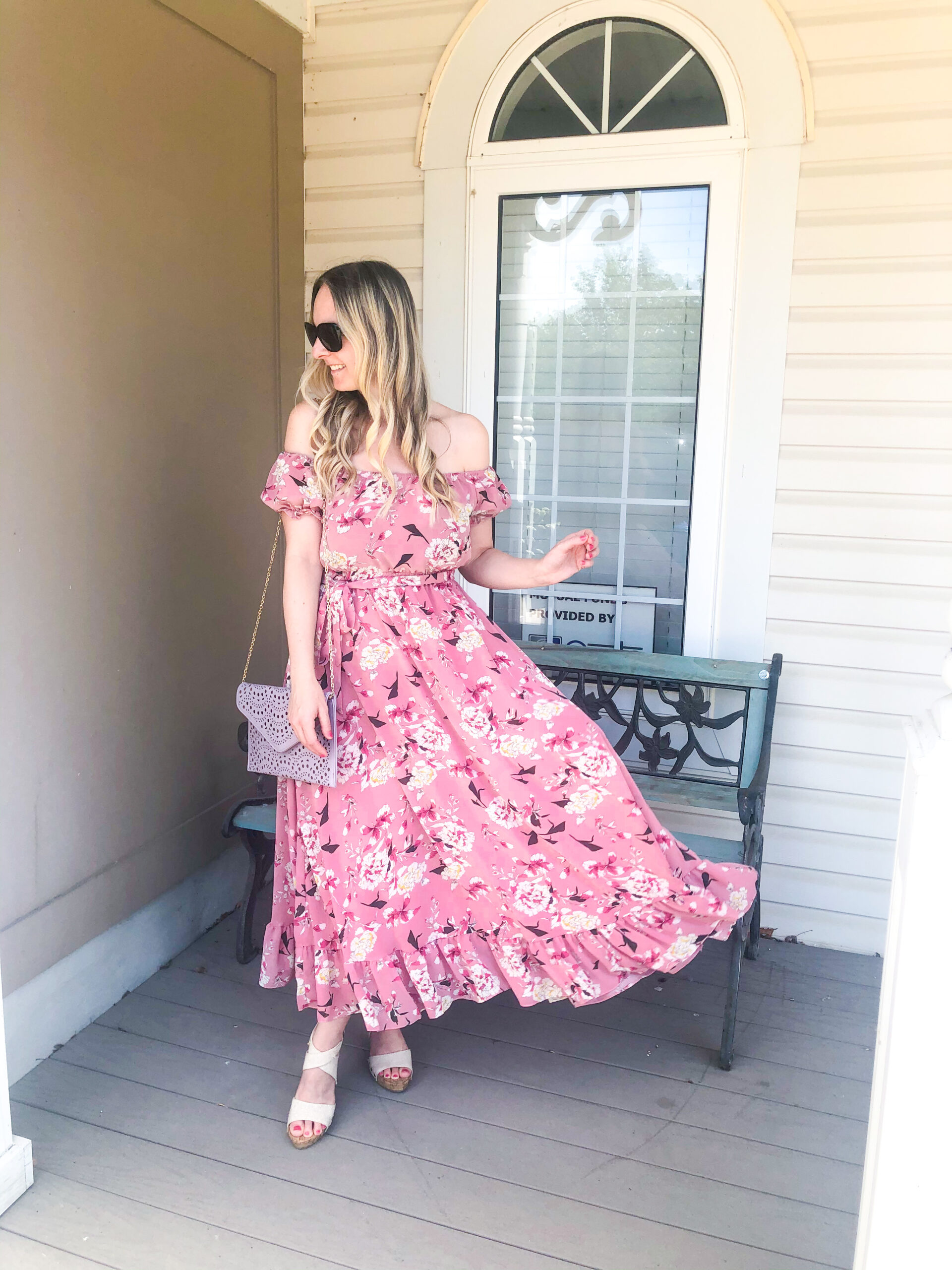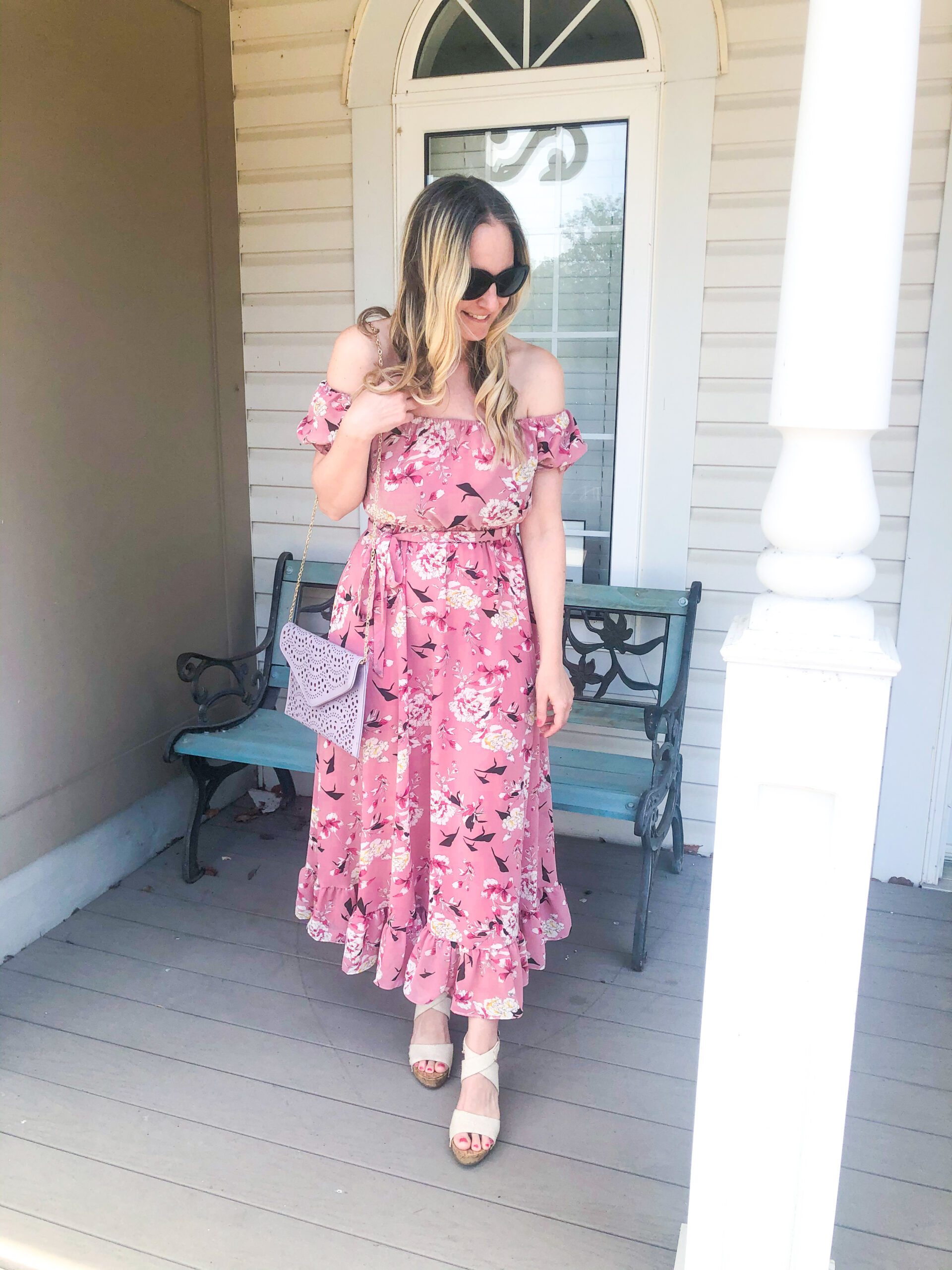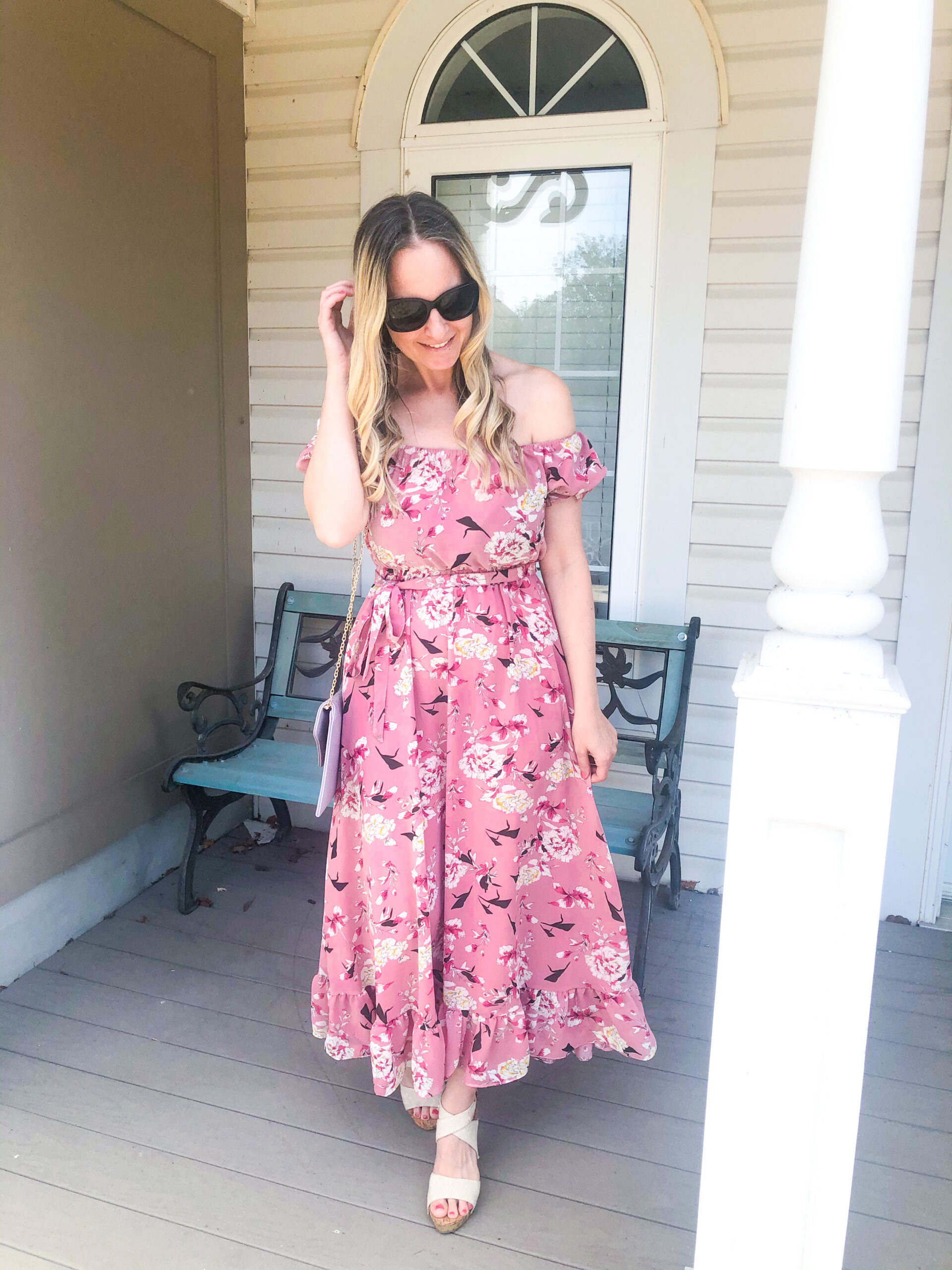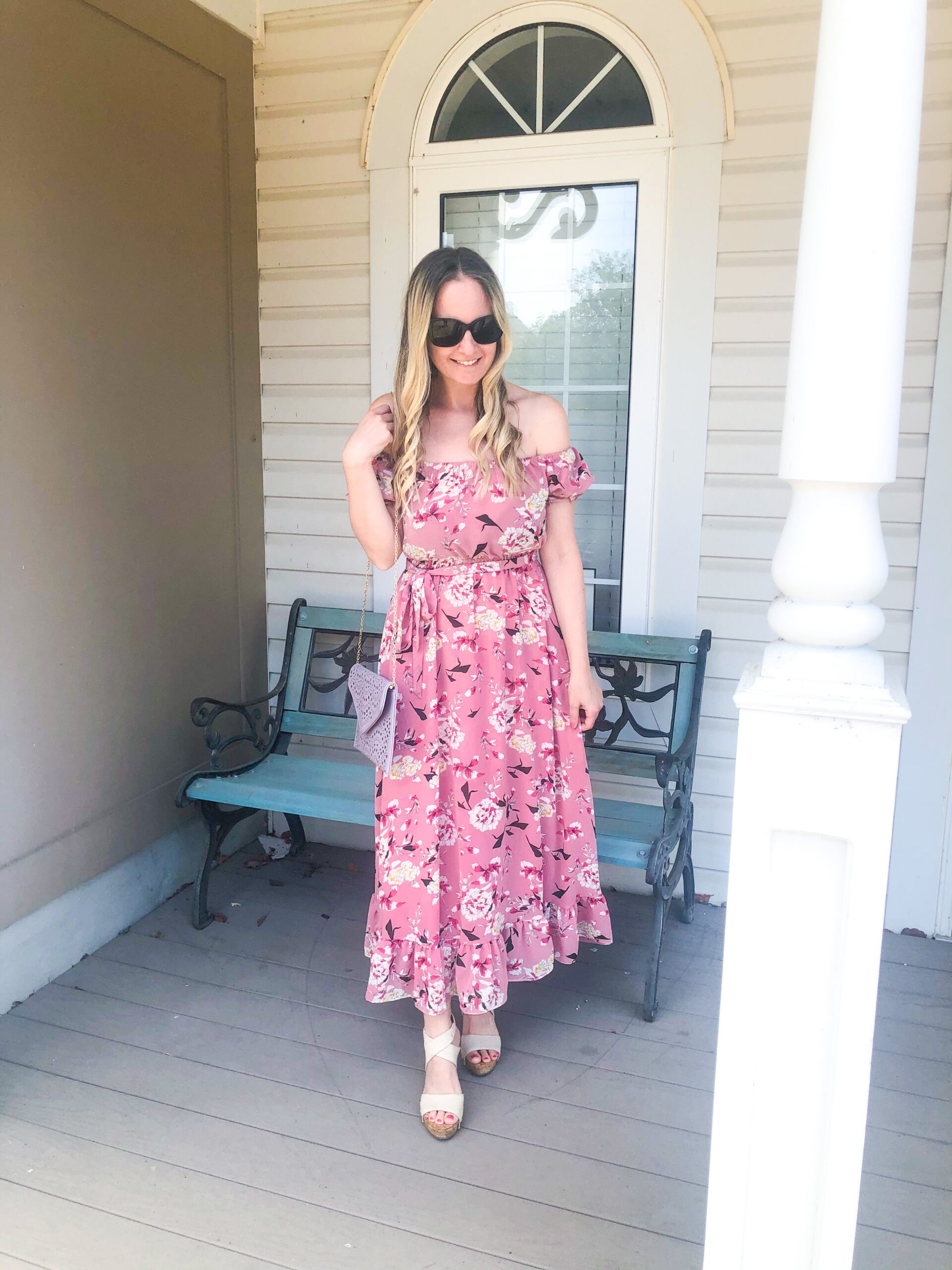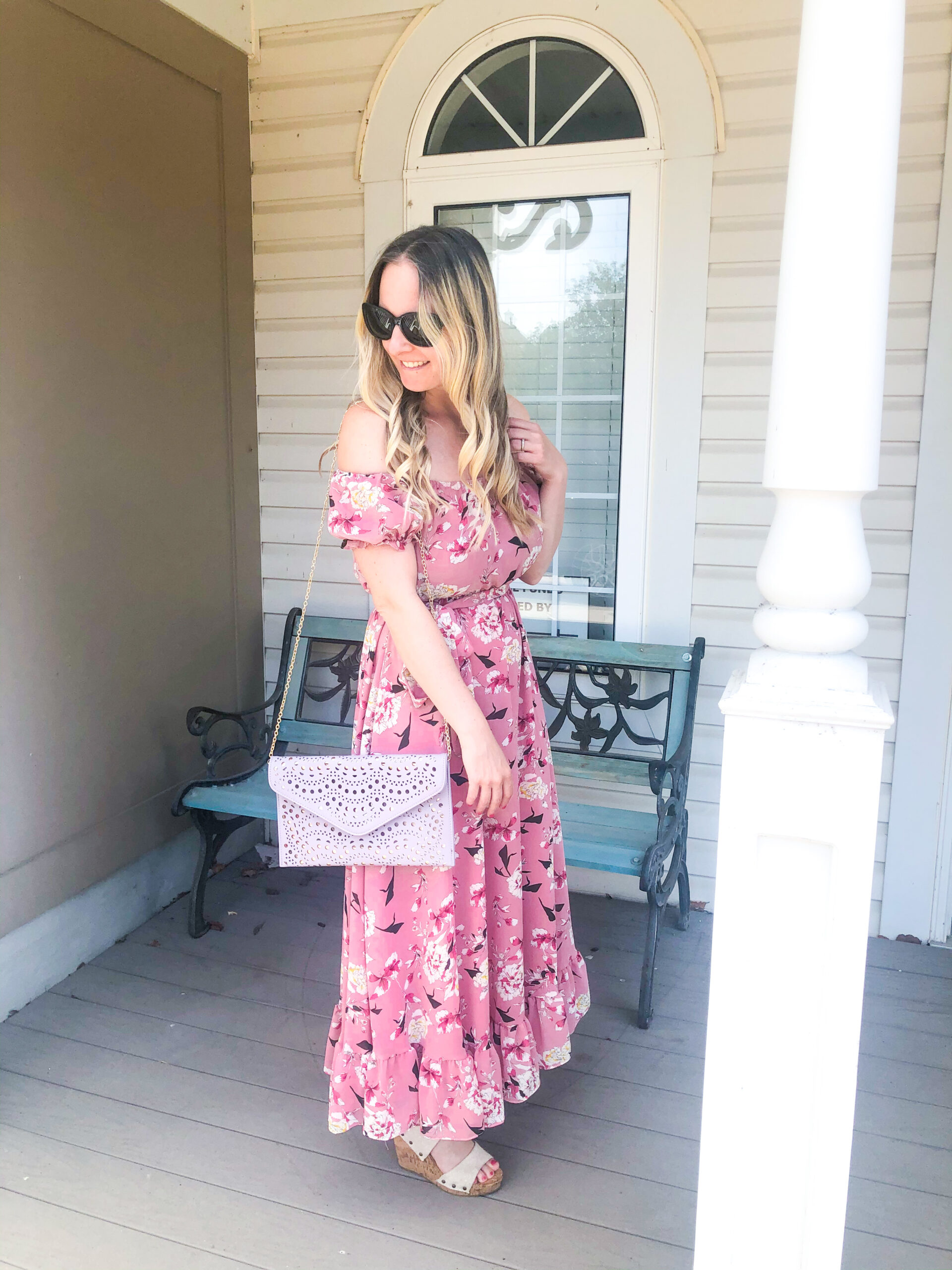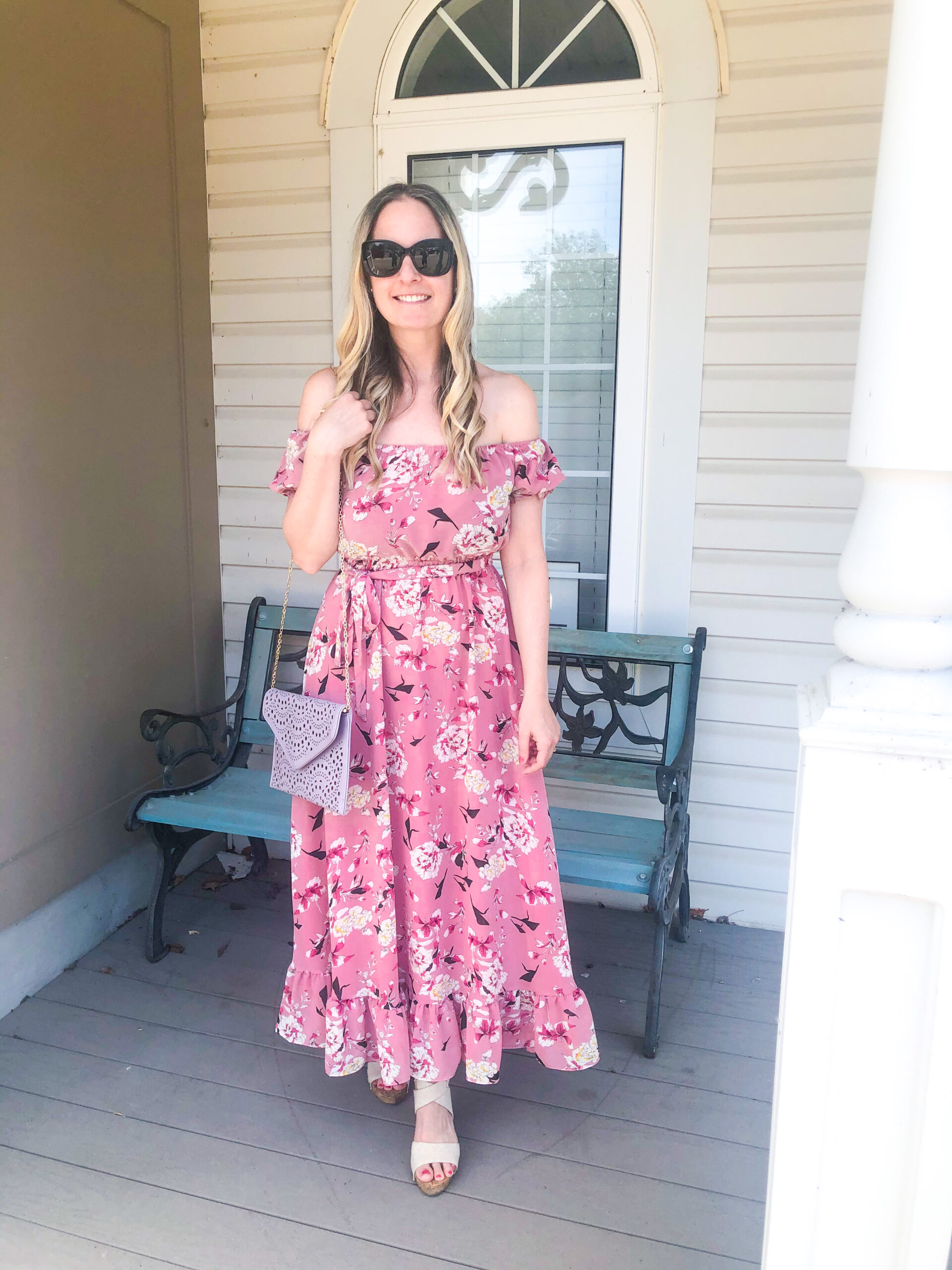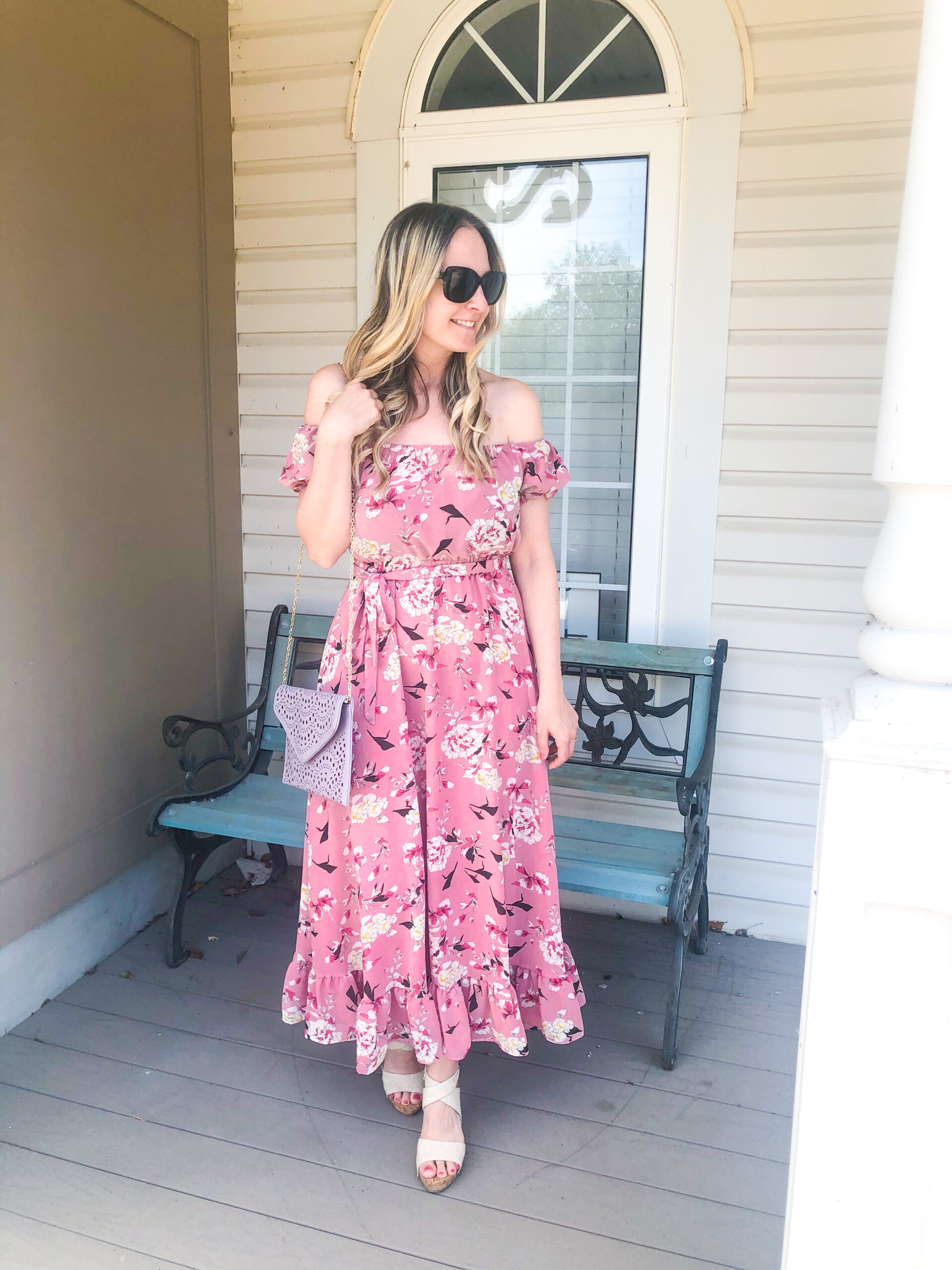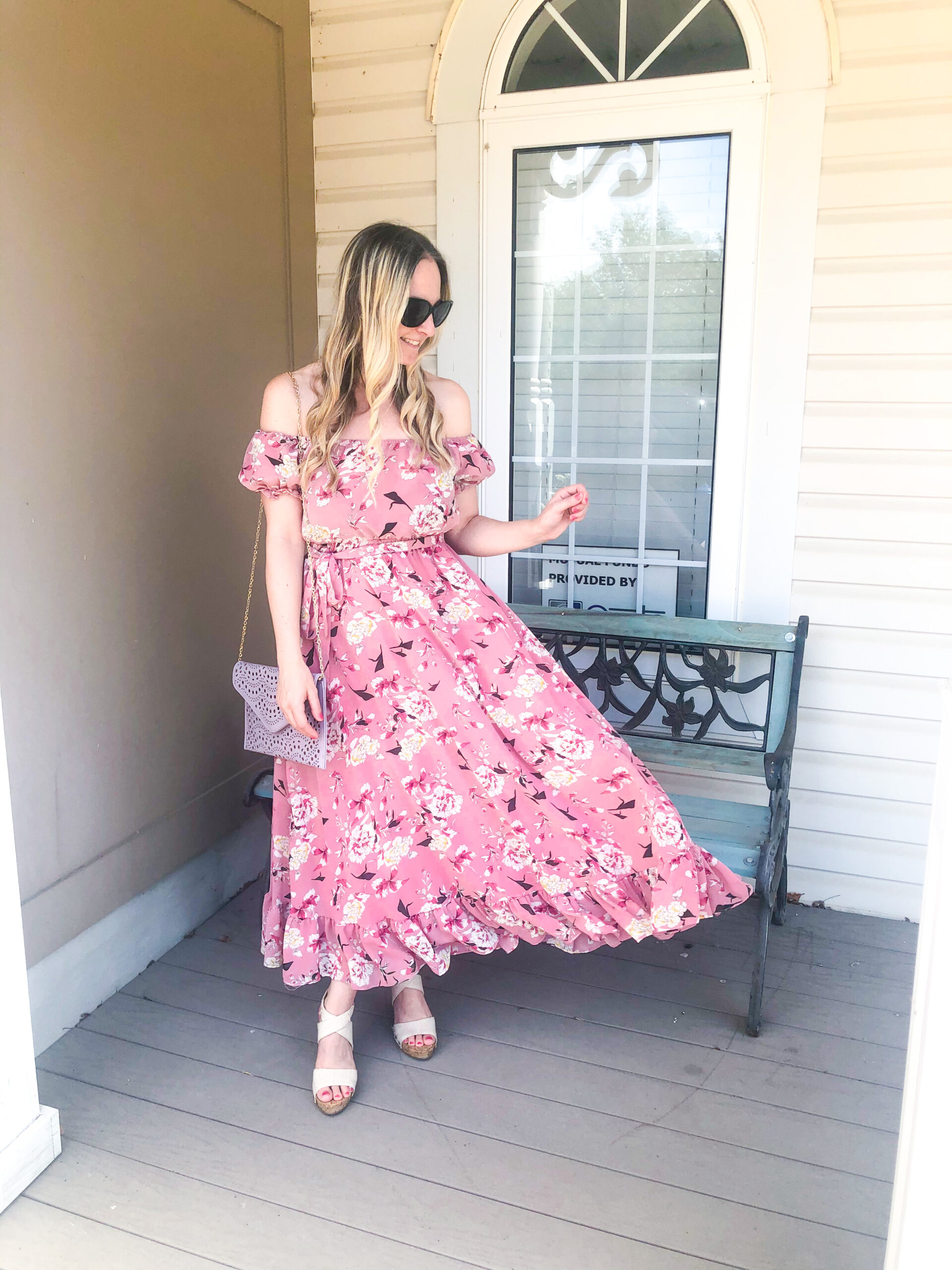 Dress: Shein (similar/similar)     Shoes: Winners (similar)      Purse: Charming Charlie      Sunglasses: Tory Burch
This dress is hands down my favourite dress of the summer! There is so much I love about it. I love the pattern, the fit, the style, the colours…everything. This dress is also great to transition into fall with. It would look great with a cute pair of boots, and a moto jacket.
Have you started fall shopping? I have only gotten a few pieces so far. I need to do some more online shopping this week. There are a couple items I really want that are out of stock right now, but I hope they get more sizes in soon.
Hope you all had a great Labour Day weekend. We didn't do too much, except go to my in-laws so the kids could get in one last swim. We also took the kids fishing too, but they never caught anything. I still can't believe we are in September already, and how quick the weather has changed.