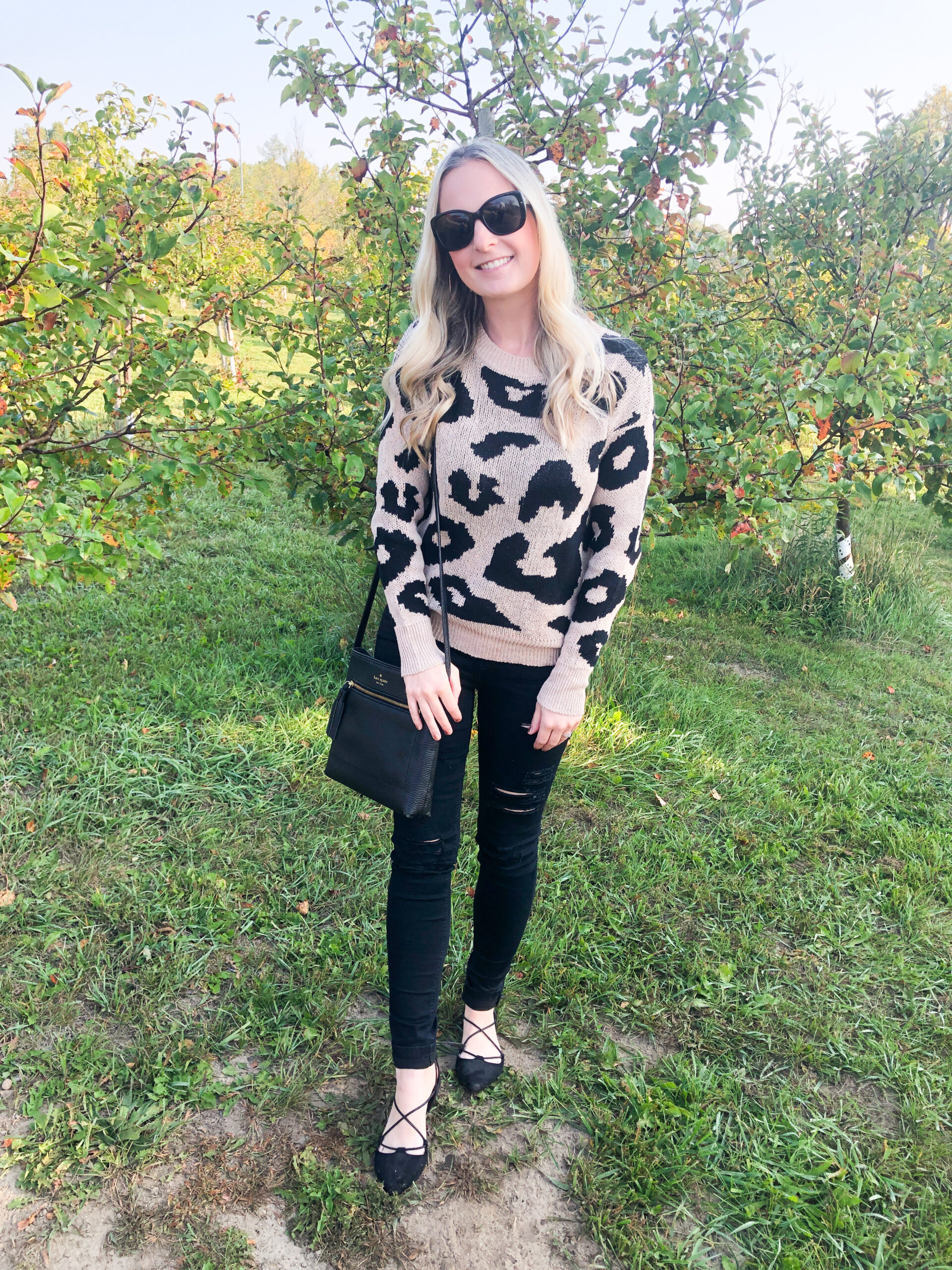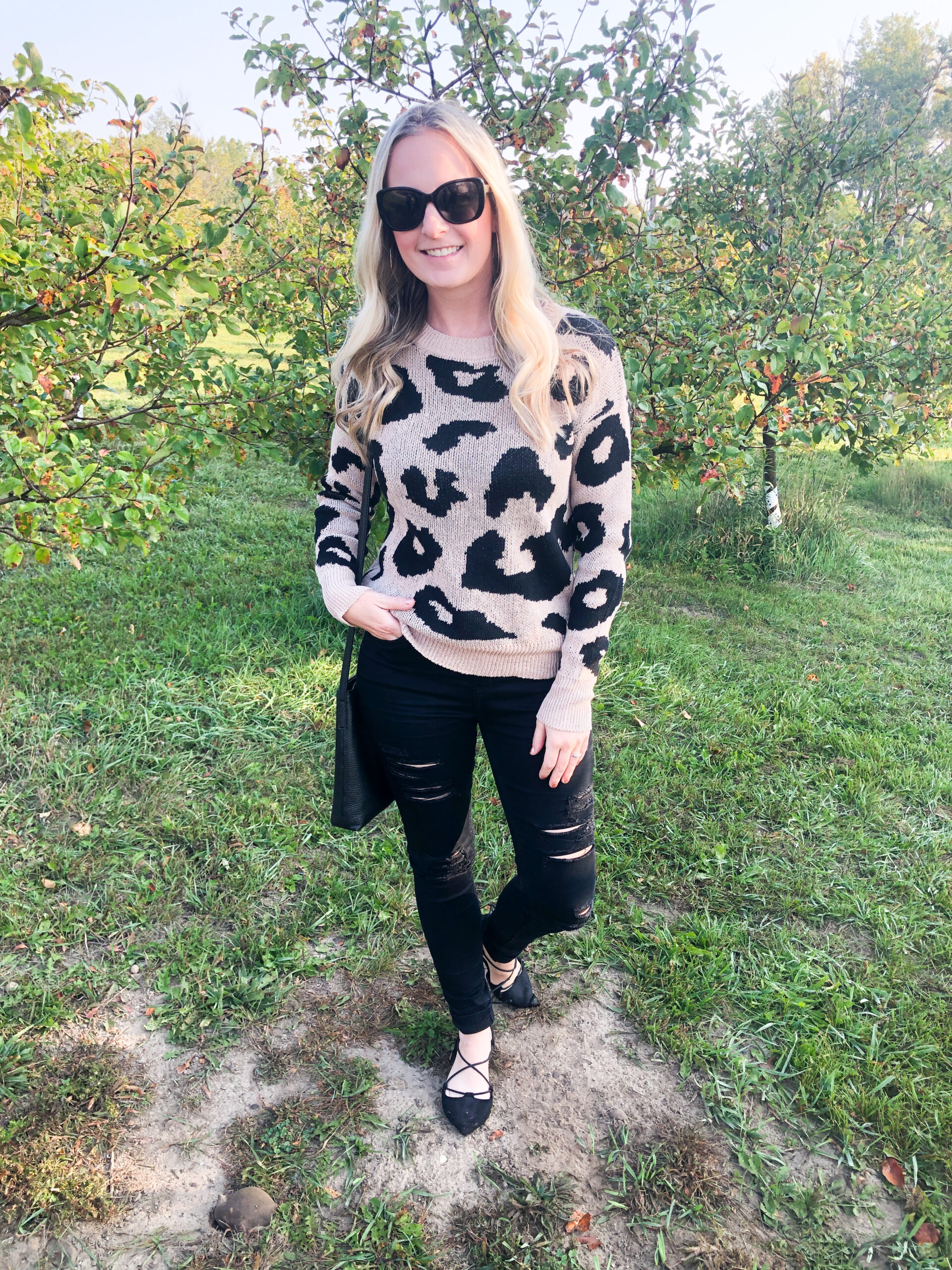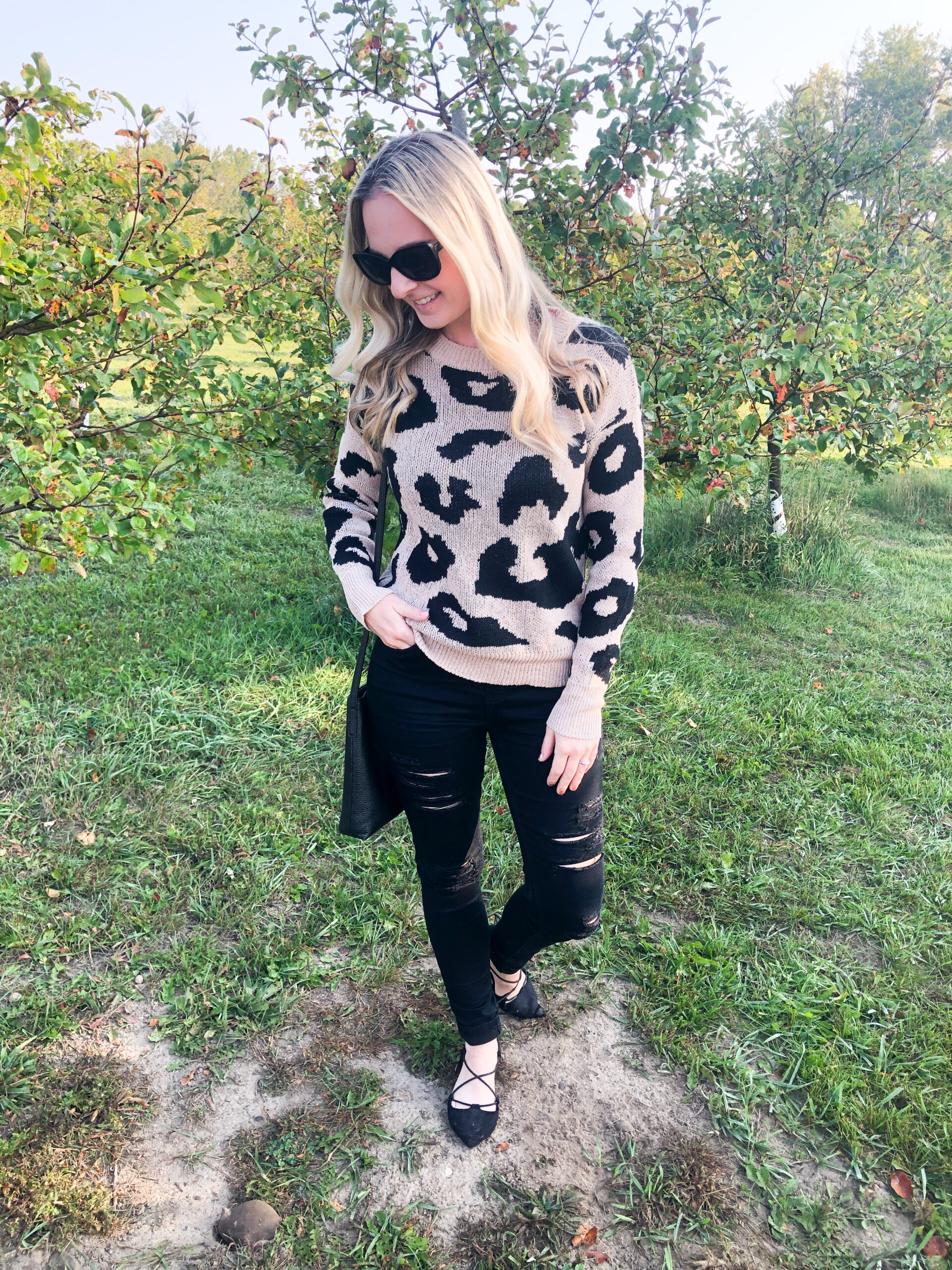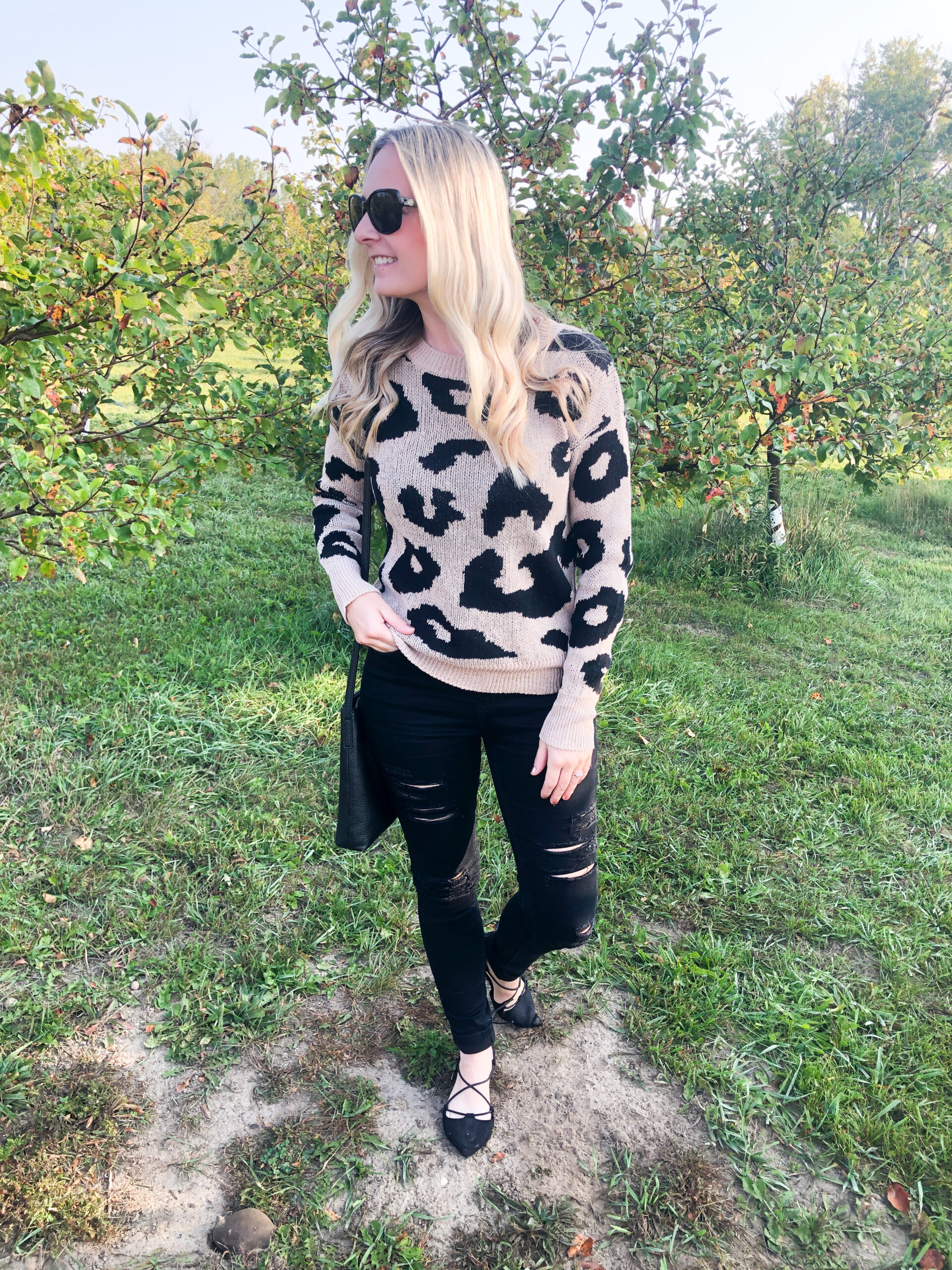 Sweater: Shein  //     Jeans: Urban Planet       //   Shoes: Urban Planet      //     Bag: Kate Spade    // Sunglasses: Tory Burch
Hope you're all enjoying the weekend. Mine has been off to a great start. I got up early to clean the house, go grocery shopping, and run some errands before we headed out to my son's hockey practice this afternoon.
We still need to get the kids halloween costumes today. Unfortunately, they won't be going out  due to covid, but we are going to have a little halloween hunt in our house instead. We told the kids yesterday, and thankfully they understood, and weren't too disappointed.  It makes me still sad though, as they only have a few more years left to go trick or treating.  This also reminds me I still need to pick up candy, lol!
Love this leopard sweater. It's nice and thick, and super cozy. I think I need to stop buying so many leopard items as my closet is looking very leopard. What can I say, I just love leopard print so much!
Happy Saturday everyone!