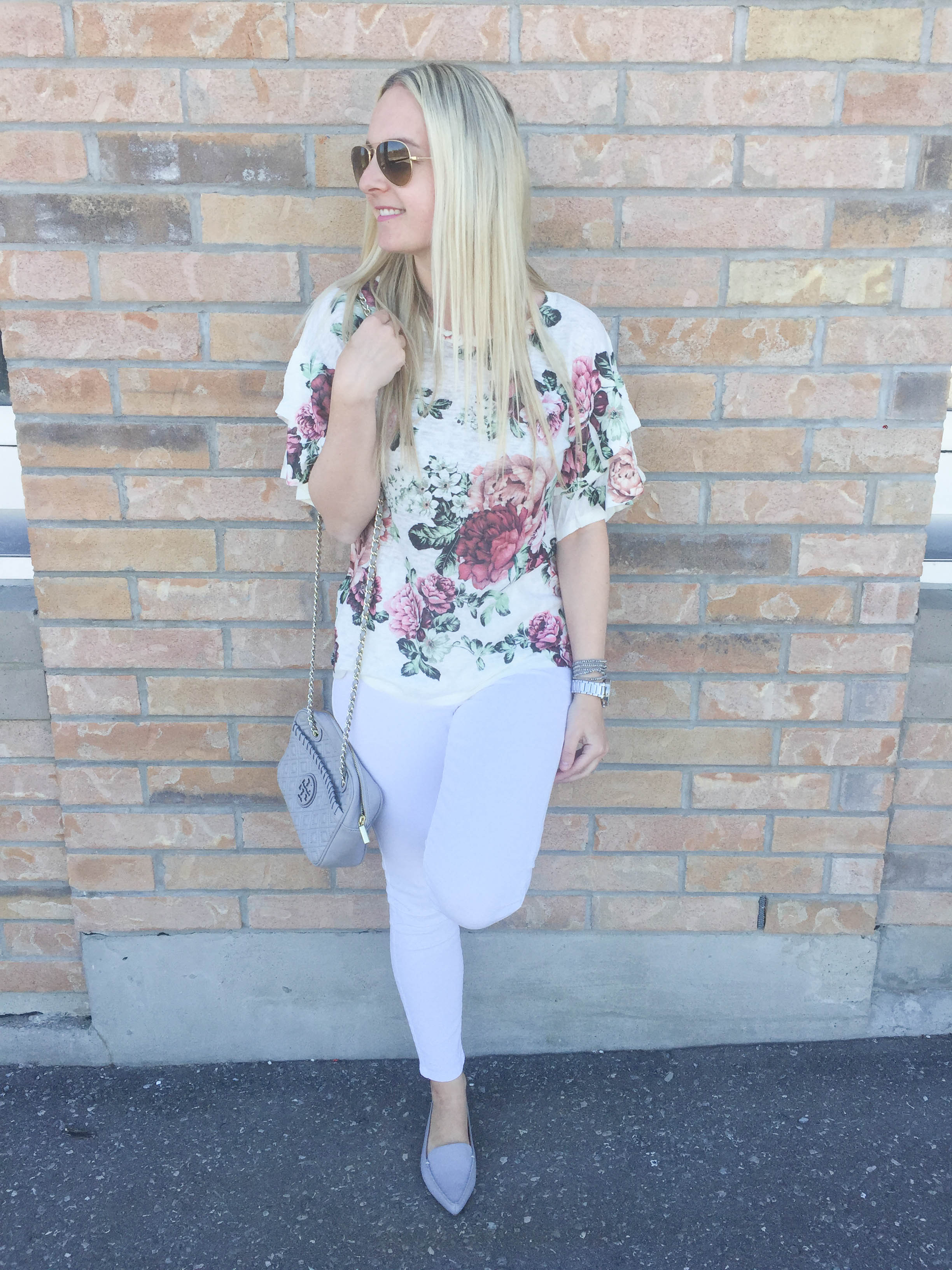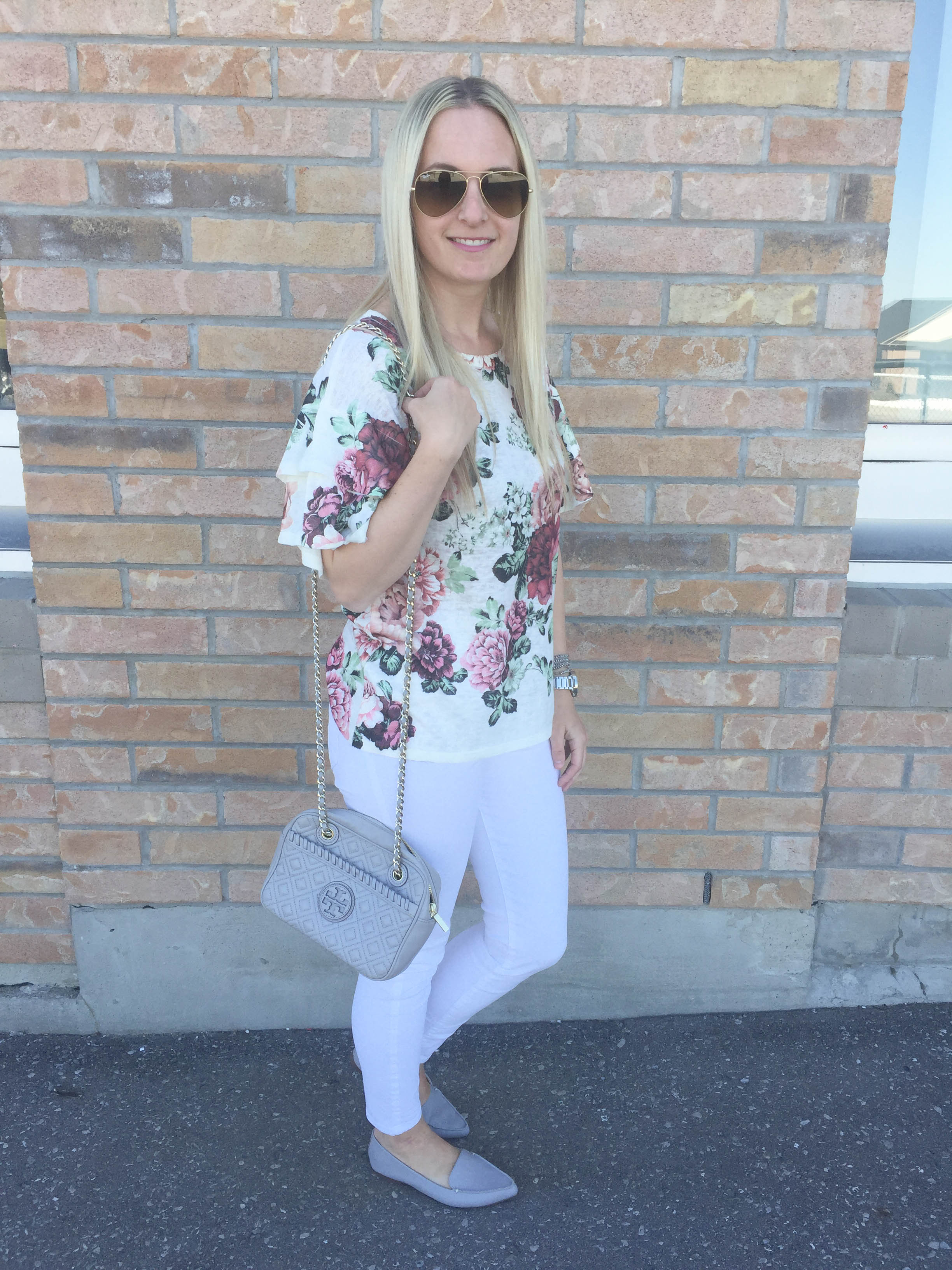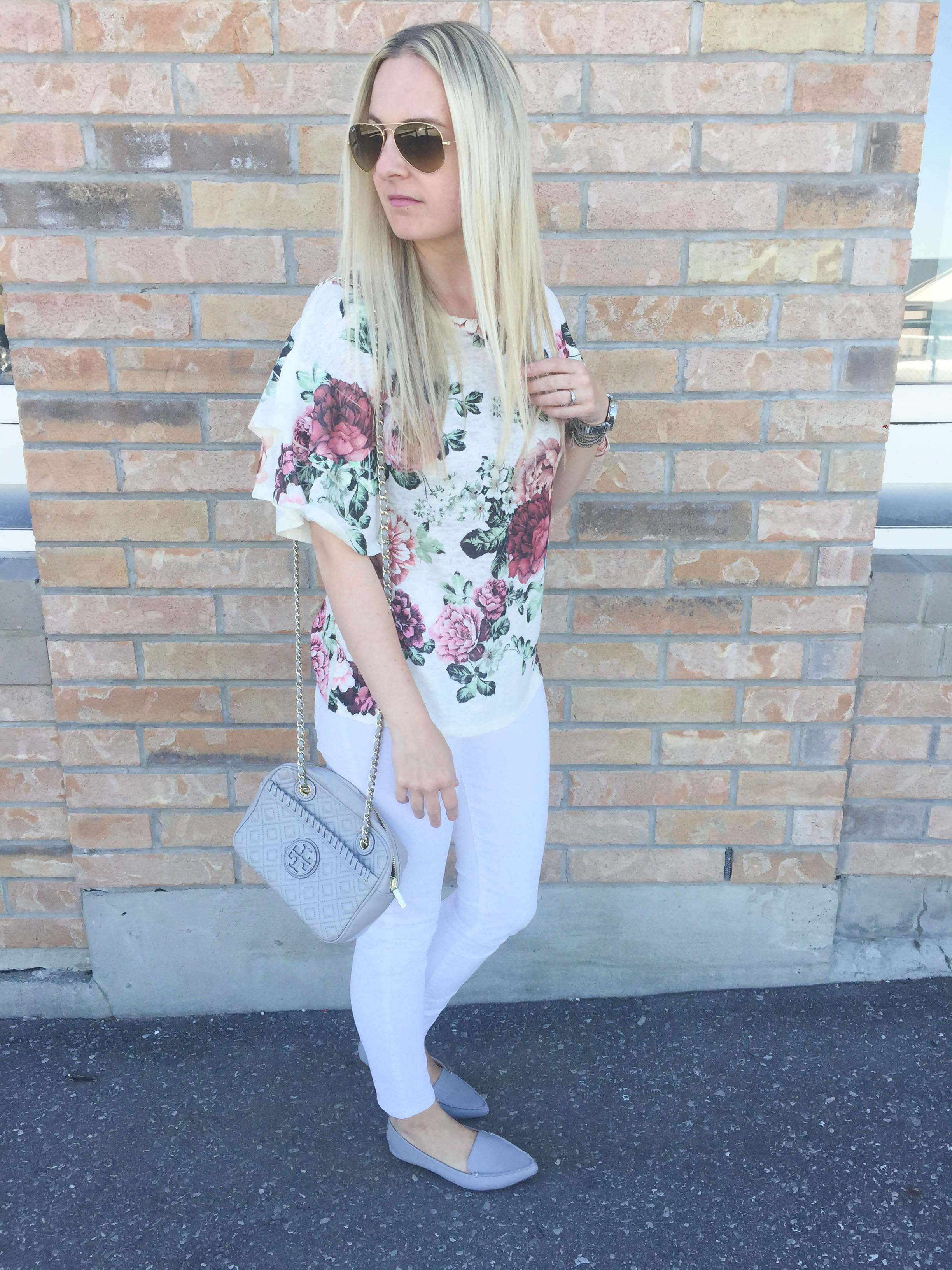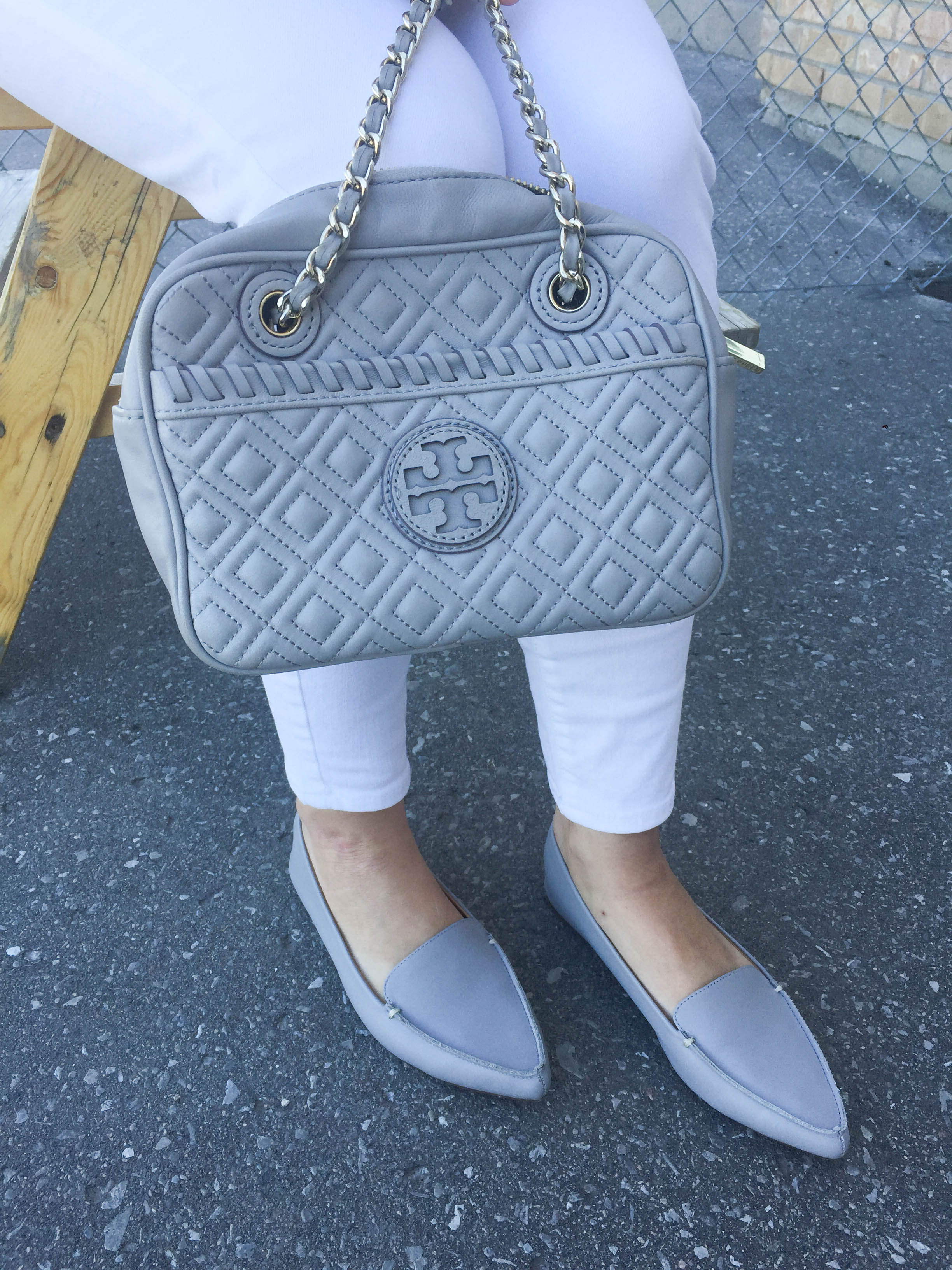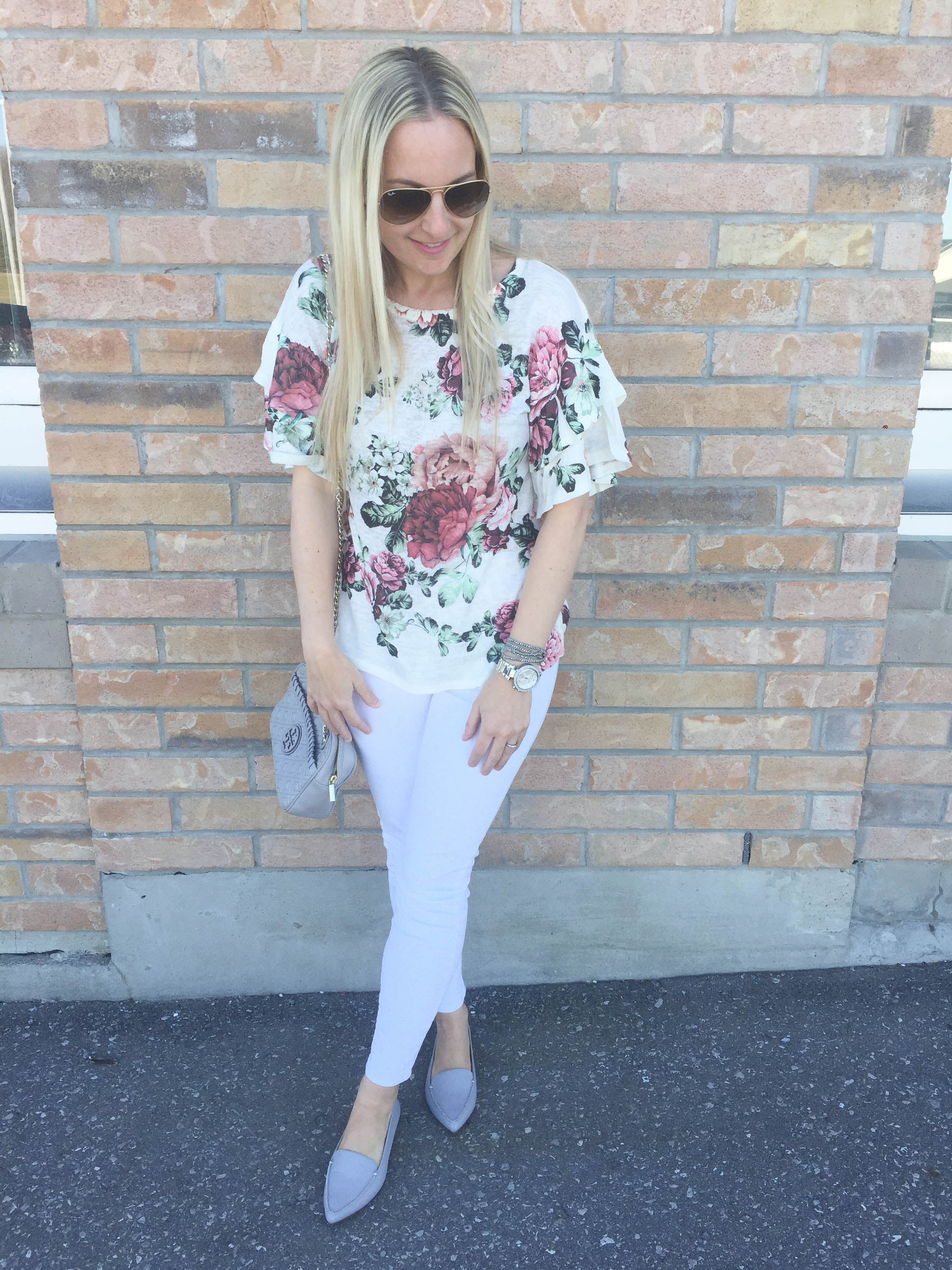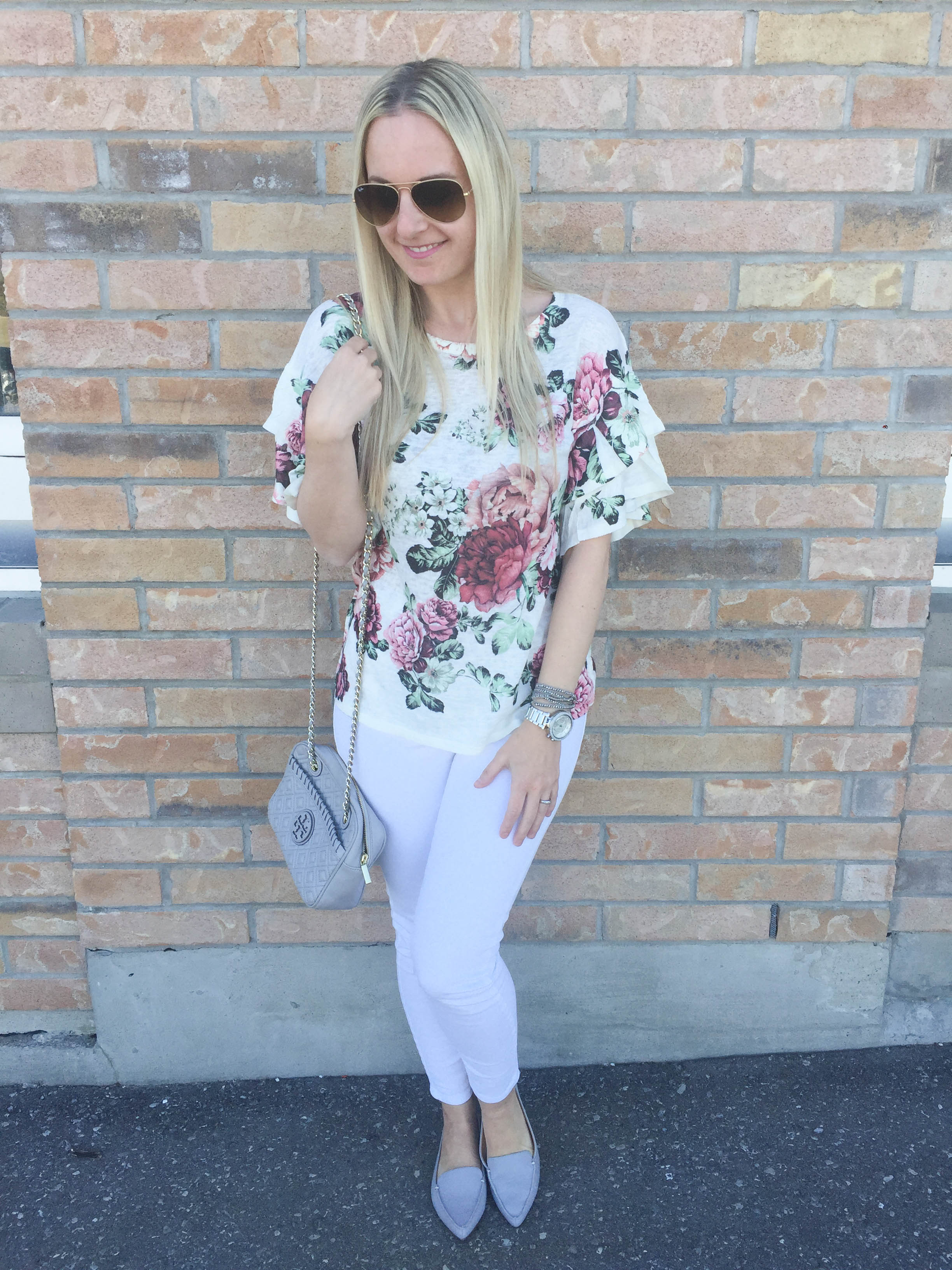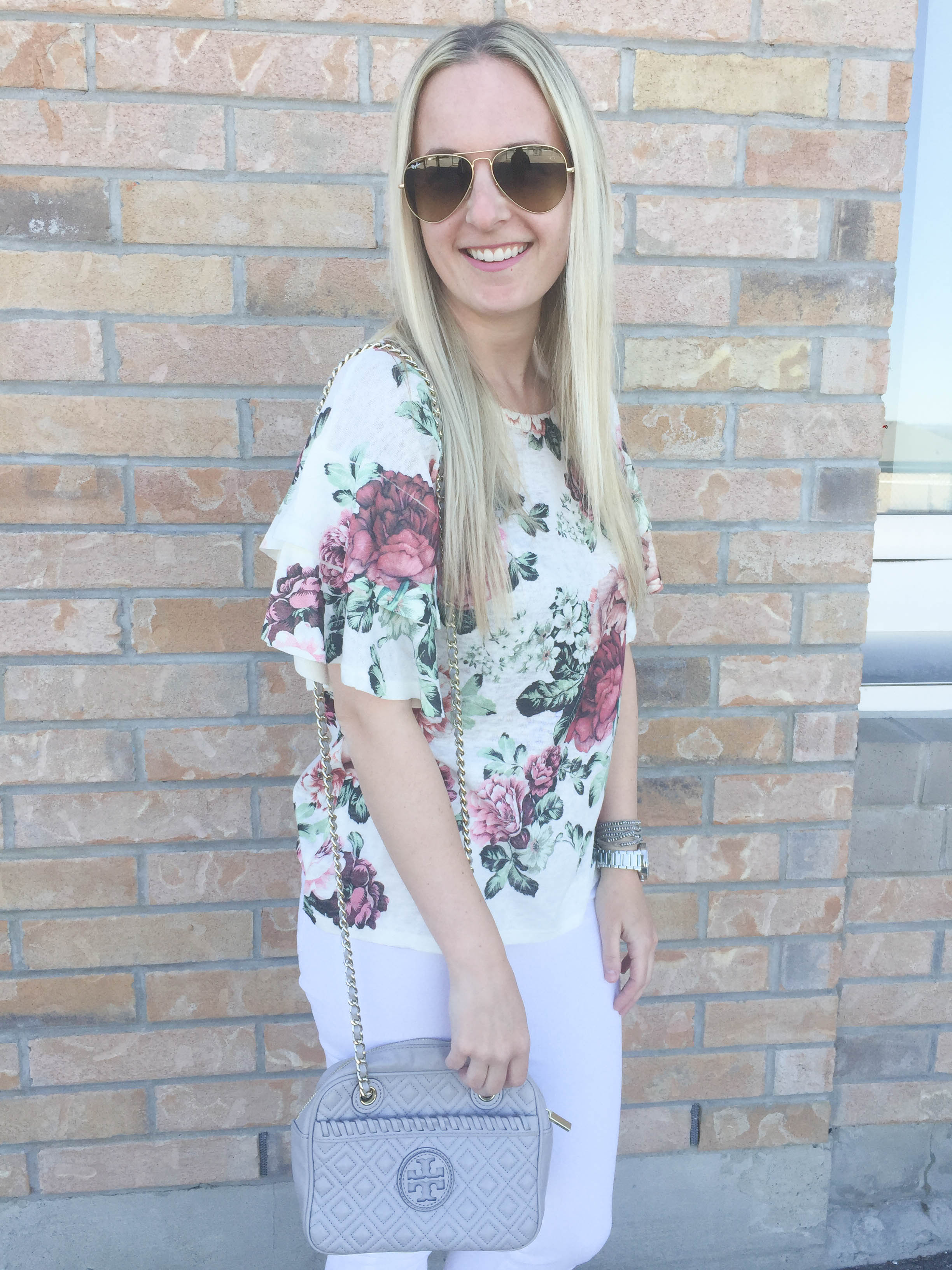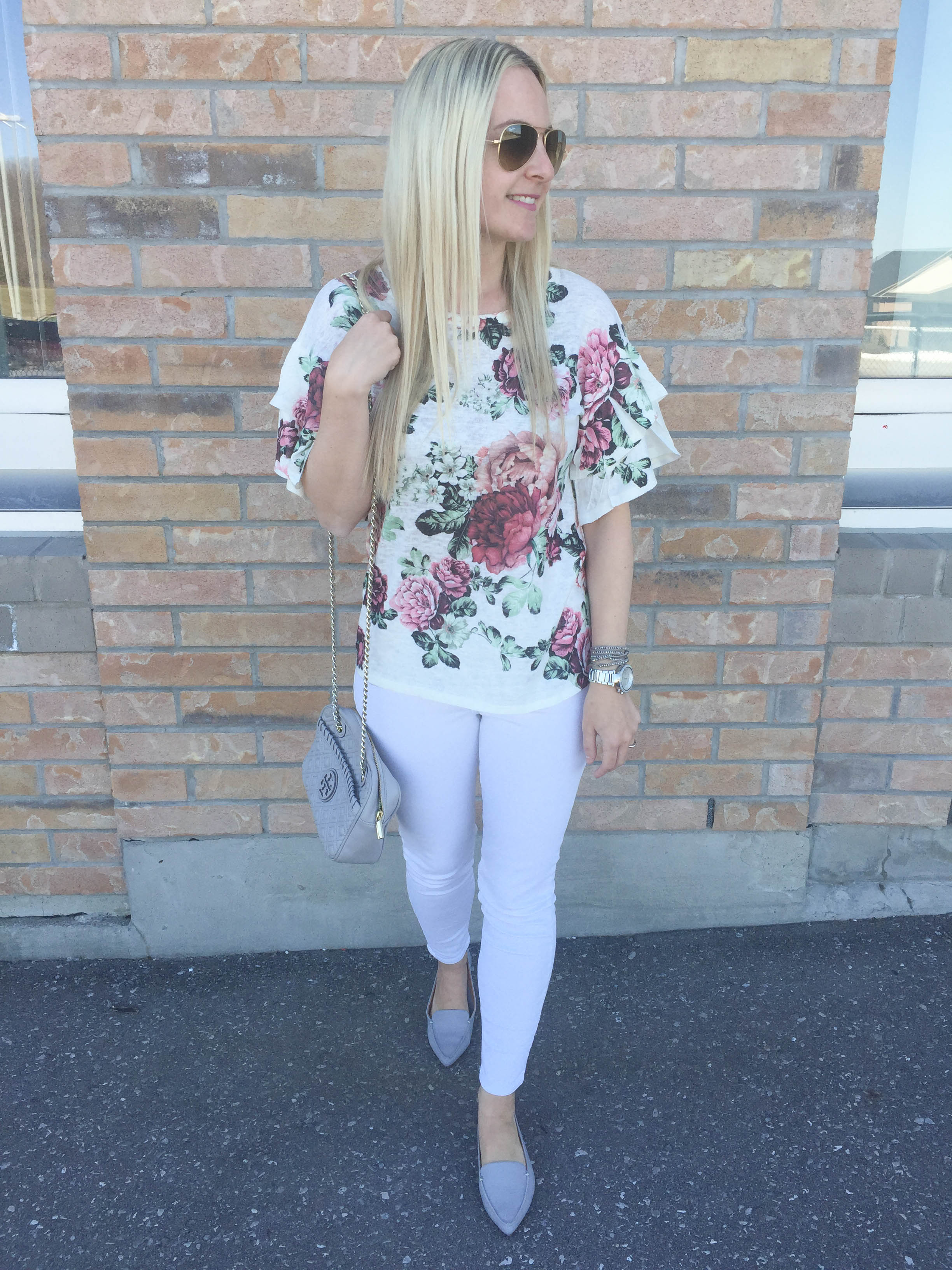 Loafers- J. Crew  //   Top- Charming Charlie  //  Jeans- Forever 21 //   Purse- Tory Burch (similar)  //     Sunglasses- Ray-Ban // Watch- Michael Kors
Bracelet- Club Monaco
Spring is finally here, which means I can finally start wearing all the cute spring shoes I have purchased, starting with these cute grey loafers. I have always had the hardest time finding flats. I find they either look weird on me, or they are super uncomfortable. As soon as I tried these pointy toe ones from J. Crew, I was obessed. I honestly love the way these pointy toe loafers look on me, and makes me want to go out and buy more! These loafers come in 4 colours- black, navy, warm beige, and faded pewter, which is the colour I am wearing. I can wear these shoes all day long, they are so comfortable, and I haven't had 1 blister yet.
How pretty is this top?! As soon as I saw it, I knew I had to have it. I didn't even need try it on, I just knew it was coming home with me. It's so feminine, and I love that it can go with so much in my wardrobe. For this look, I paired it with my white skinny jeans, but it's going to go with all of my other blue jeans as well. The pattern is perfect for Spring, and Summer, and the ruffle details on the sleeves just make it even better.
To finish off the look, I wore my Tory Burch purse which matched my shoes so well. Hope you all have a great week!
Disclaimer: This post contains affiliate links