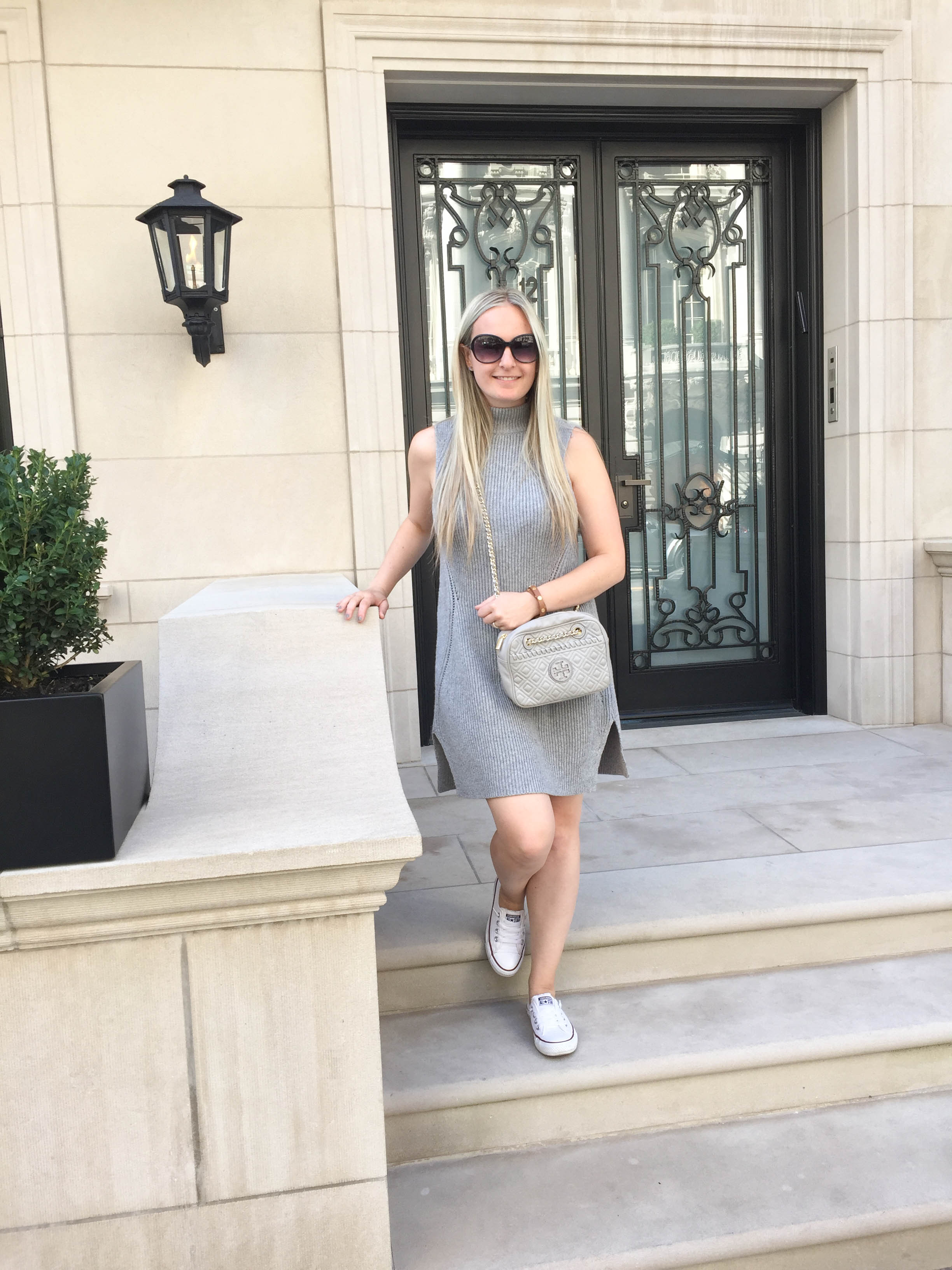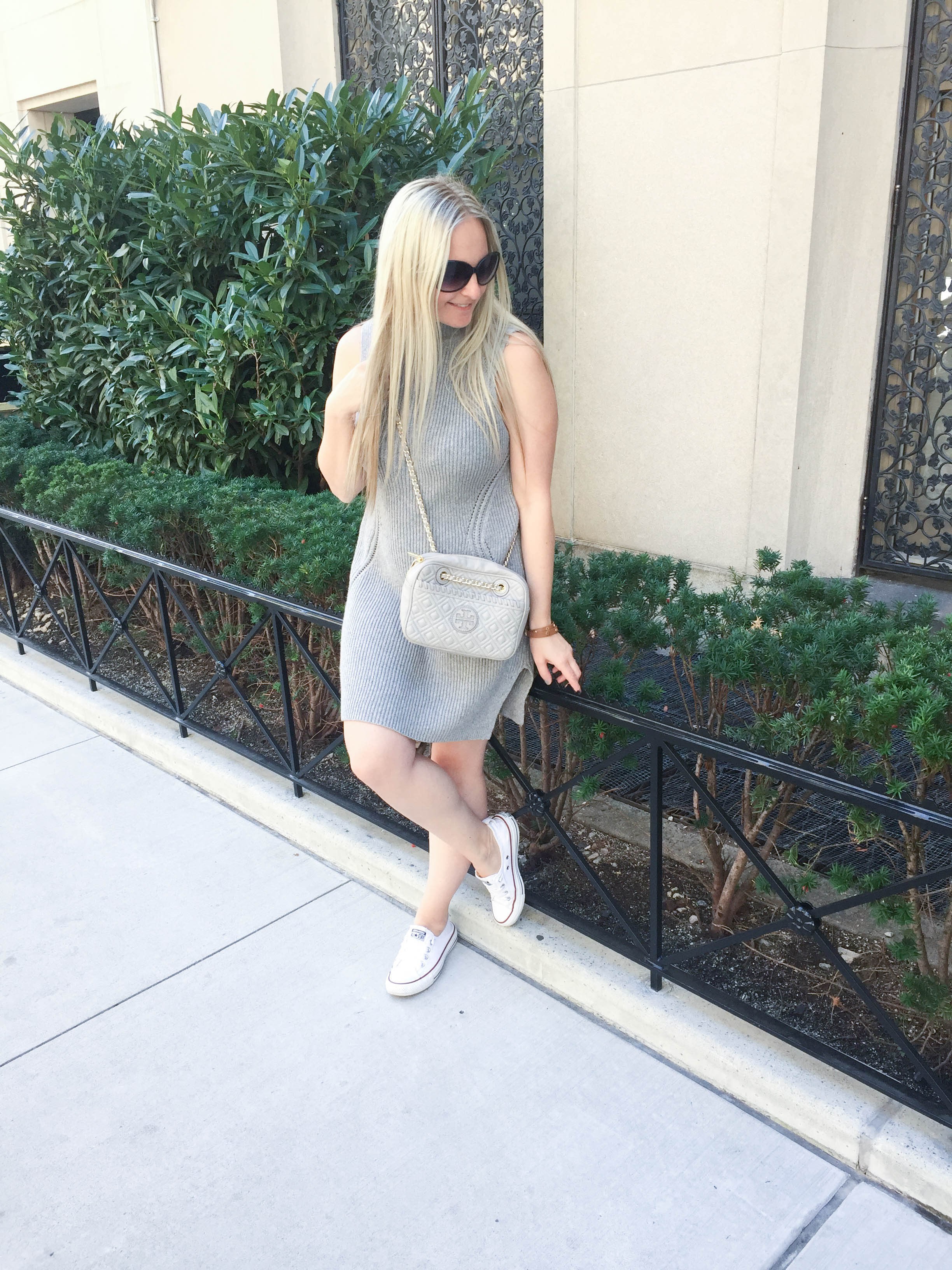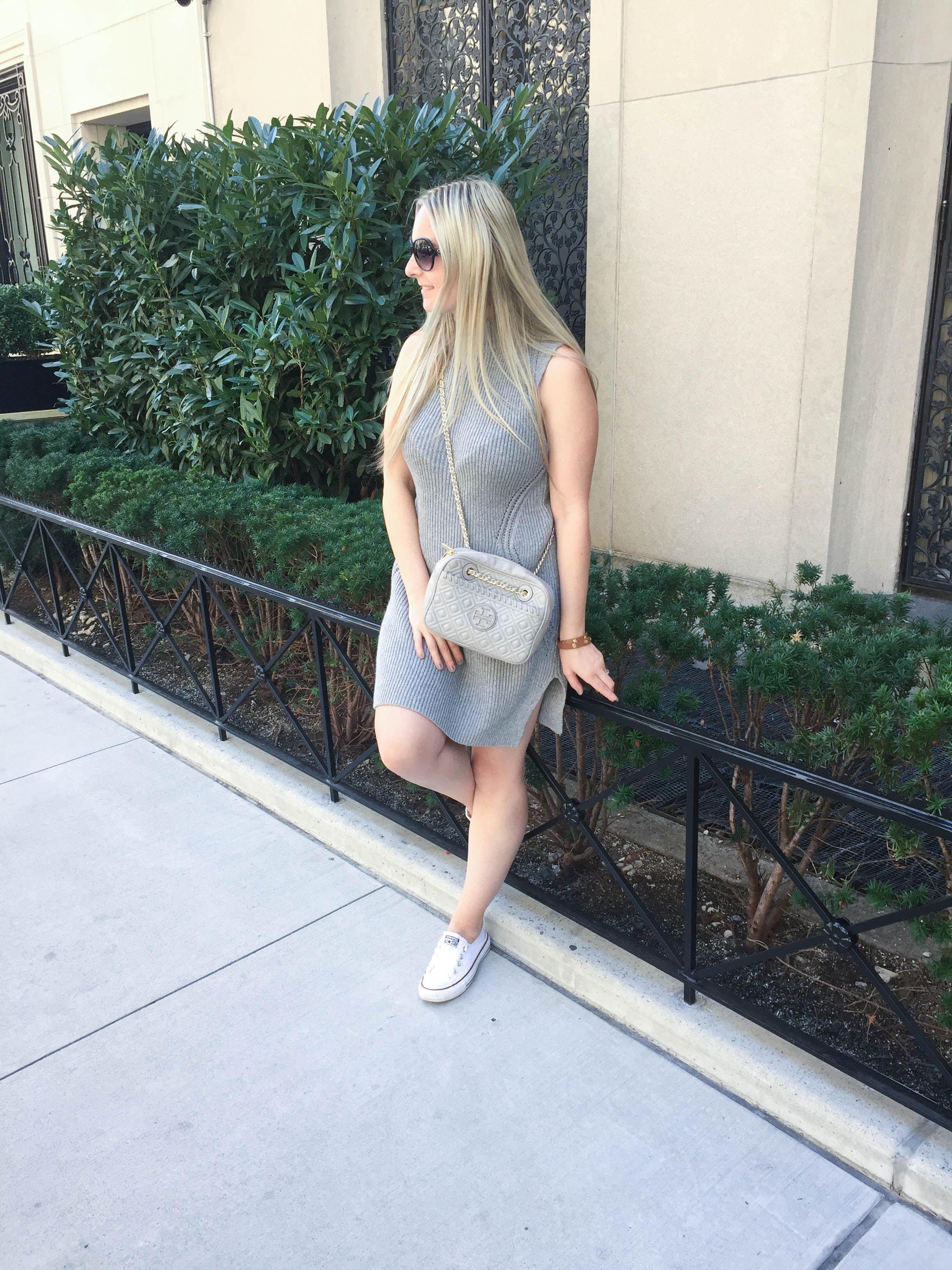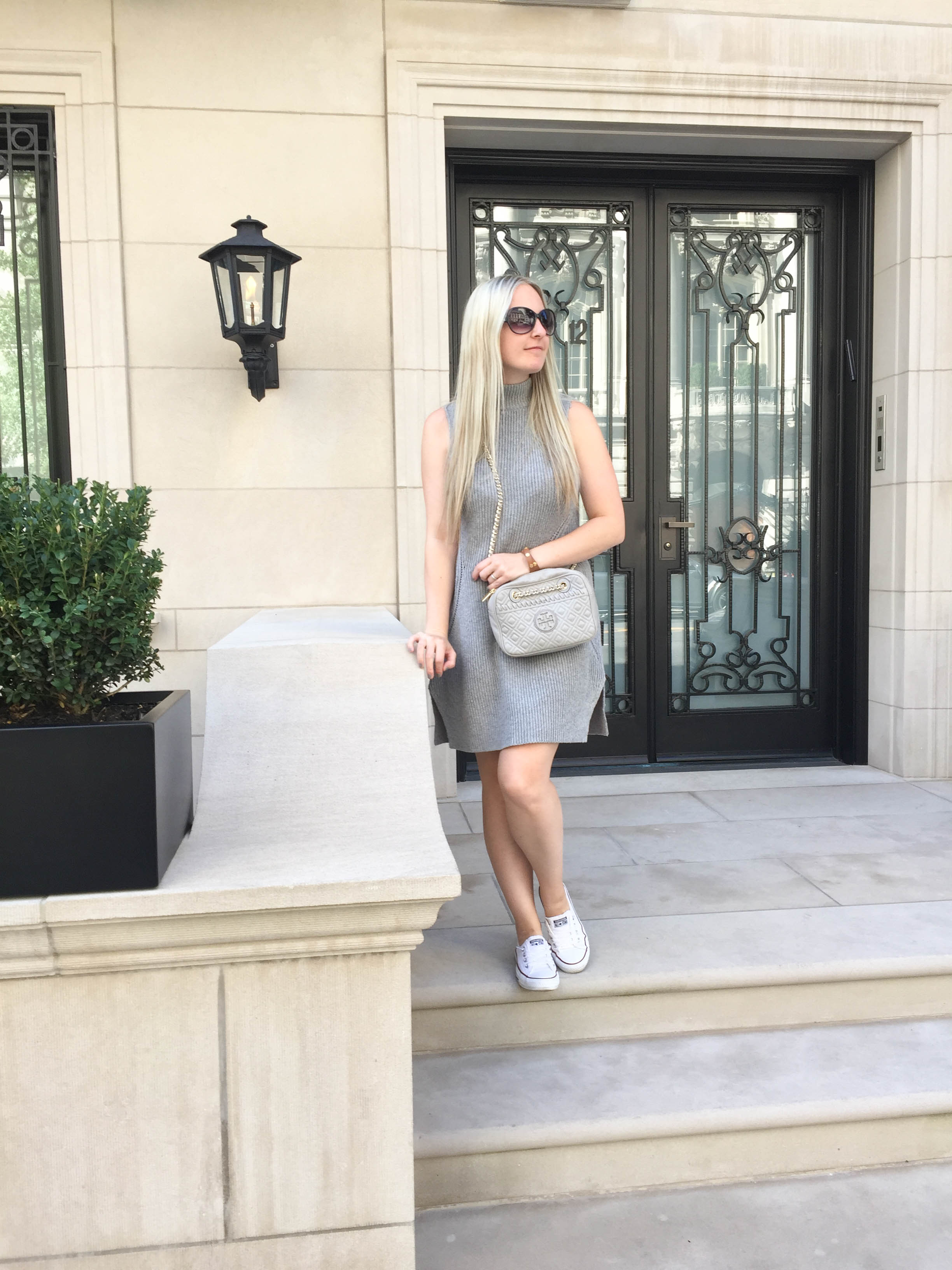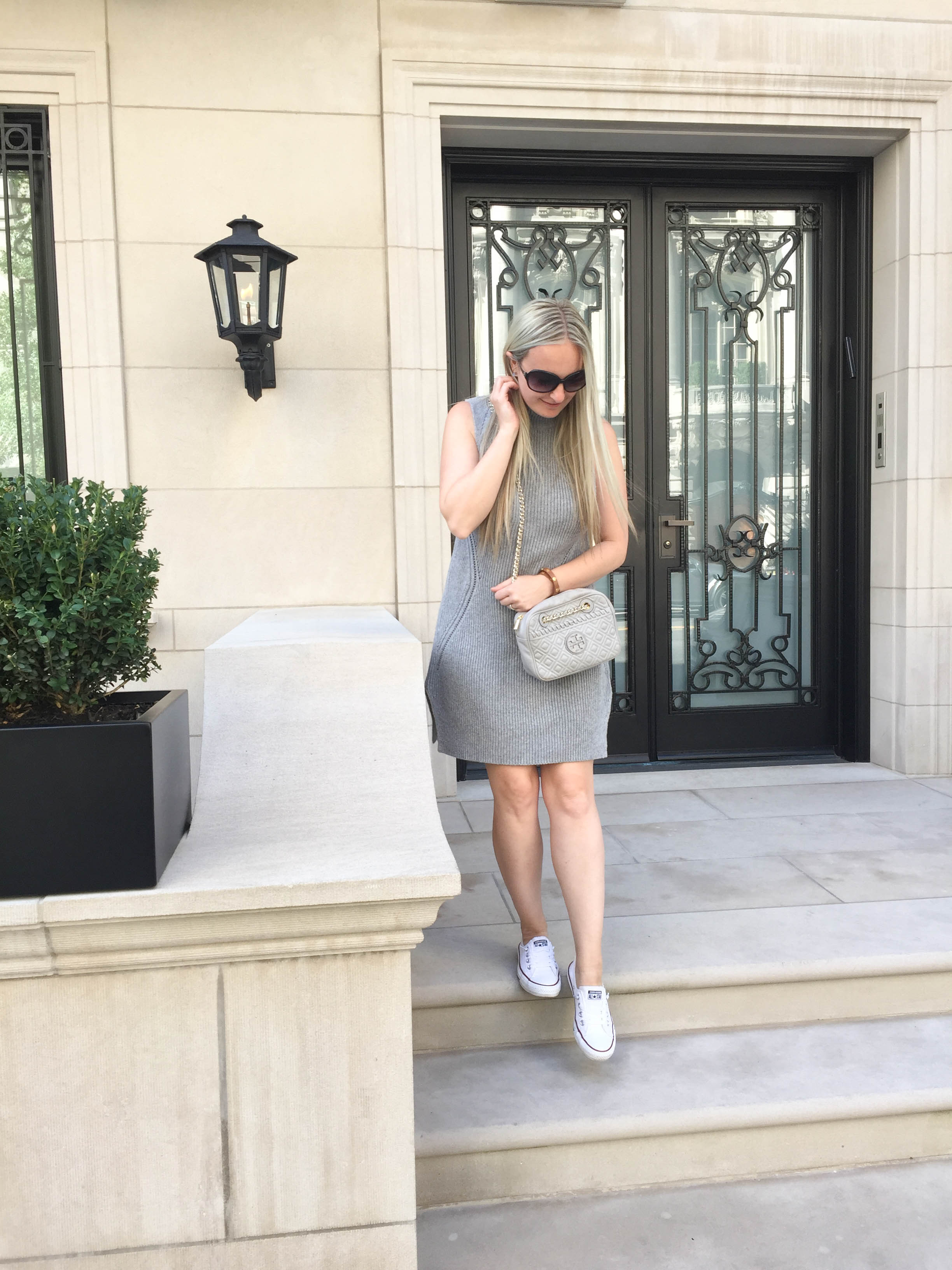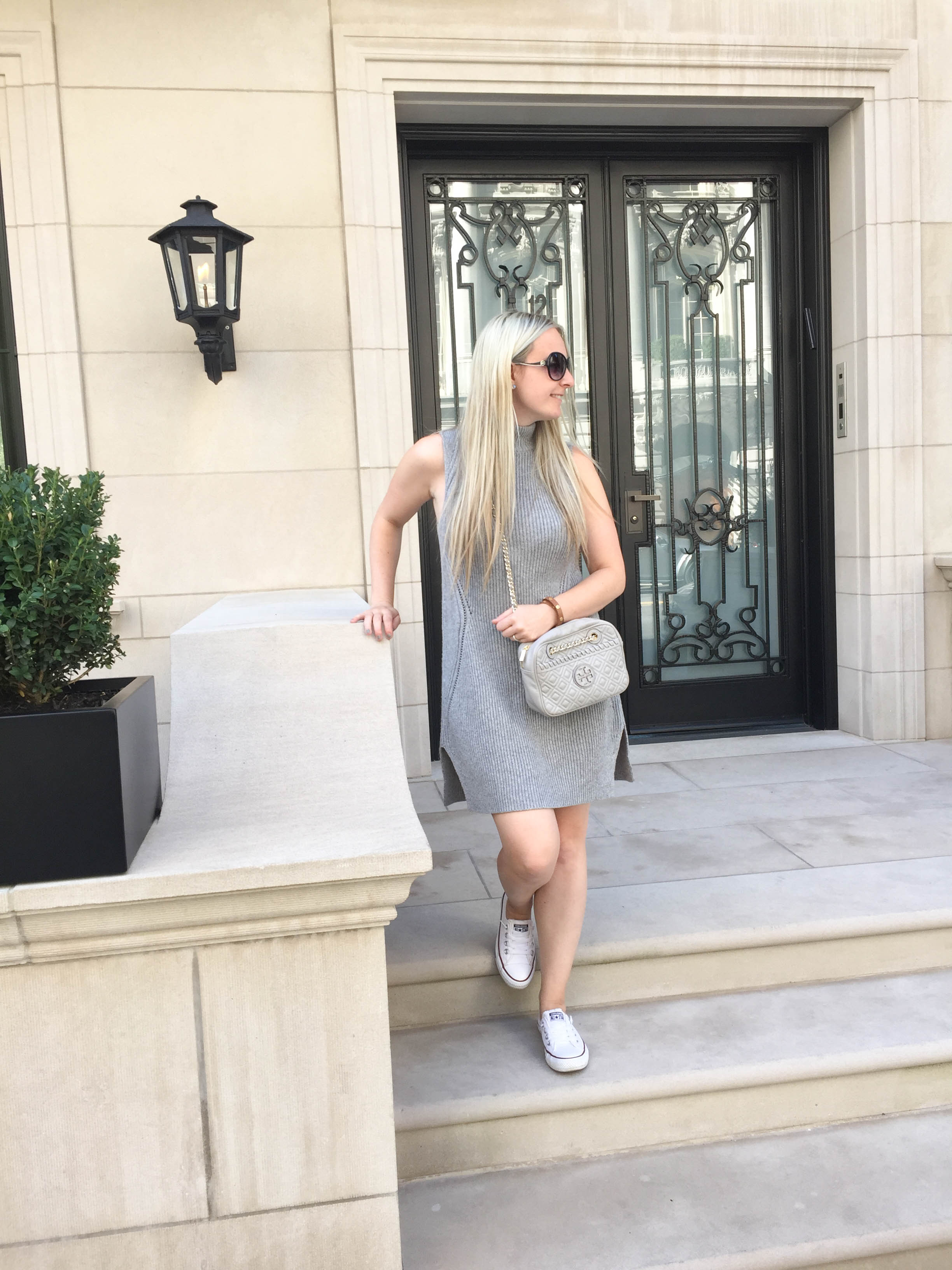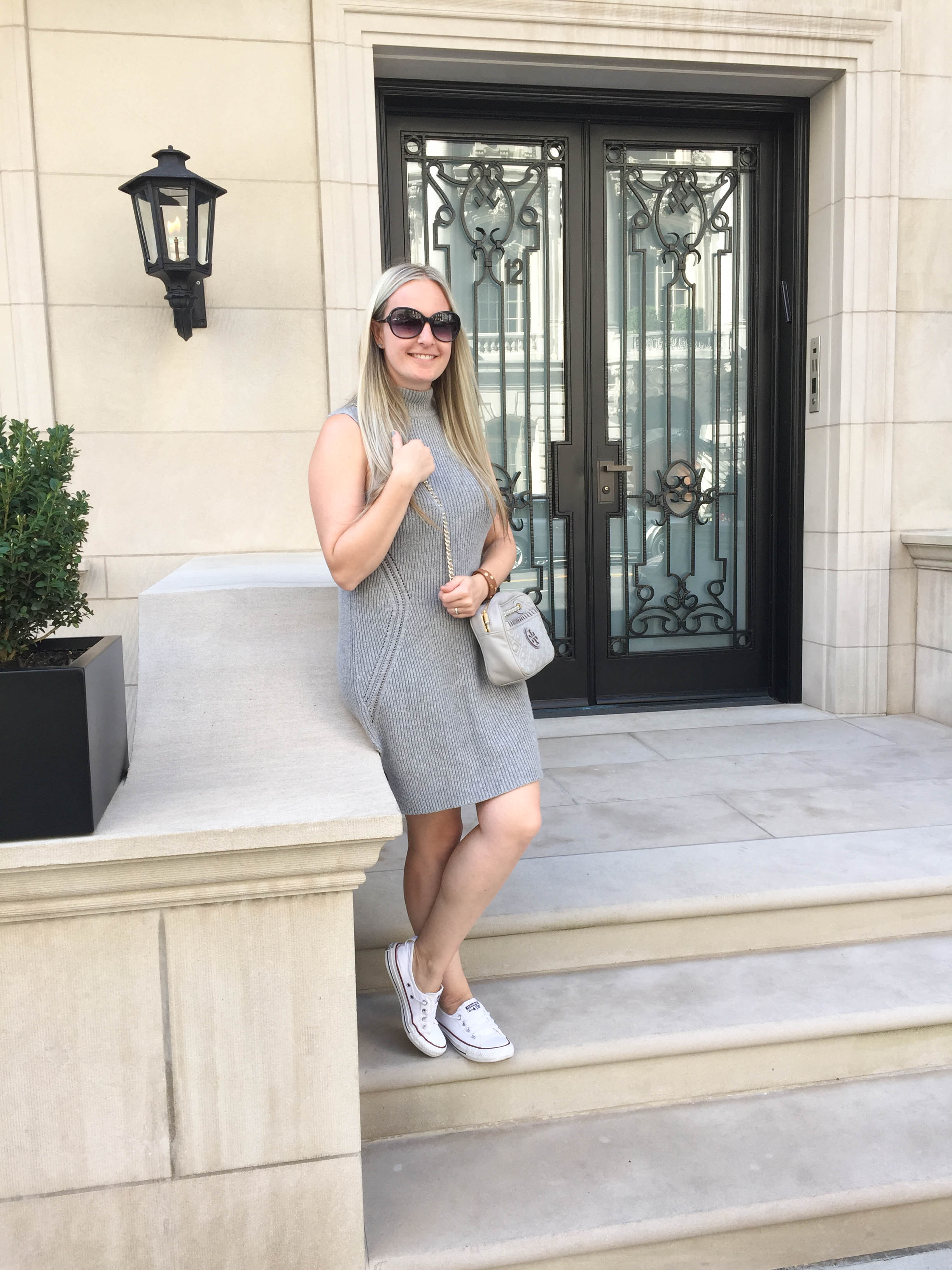 Dress- Marshalls     Shoes- Converse    Purse- Tory Burch-old (similar)     Sunglasses- Michael Kors    Bracelet- Tory Burch
Even though Fall is technically here, it sure doesn't feel like it in Toronto right now. It's been such a hot September. I feel like we have had nicer weather this month, then we have had all summer. I was in NYC this weekend, and it was even hot there as well. This grey knit dress is a perfect transition piece from late summer to fall. It's a little heavier being that it's knit, and can easily be layered with a jean jacket on a cool day. I also love that it can wore causal or dressy as well. In NYC I wore my converse sneakers since I was doing a lot of walking, but once we get into more fall like weather this dress will look great paired with my over the knee boots.
I think what had drown me most to this piece was the colour. I don't have a grey dress in my wardrobe, so I know I had to have it. I also like the slits down the sides and the turtleneck collar. I will be getting a lot of use out of this dress this Fall.
How perfect is my Tory Burch purse with this dress?! It goes together so well. I love wearing cross-body bags with these types so dress.
Being gone over the weekend has got me pretty behind in house cleaning and laundry, so that's what I will be catching up on today. I also need to still unpack, and go grocery shopping too. Oh and I have 2 posts due this week. Kind of getting a little stressed out, wish me luck!