This is a highly requested post, and I am happy to finally share it with you guys. I got a lot of emails after posting my Brunch at
The Loeb Boathouse in NYC
when I was there in the summer for my anniversary. I got questions asking what places I like to visit when I'm in the city, what restaurants I like to eat at and what hotels I would recommend. Well, you asked and I delivered.
Here are my Top 5 Places to Visit, Eat and Sleep when in NYC!
My Top 5 Places to Visit:
1) 5th Avenue- If you like to shop, this is the place you want to be. You can find Tiffany & Co, Versace, Chanel, Dior, Louis Vuitton etc…
2.) Times Square- Do I really need to tell you to go here? It should be a given. lol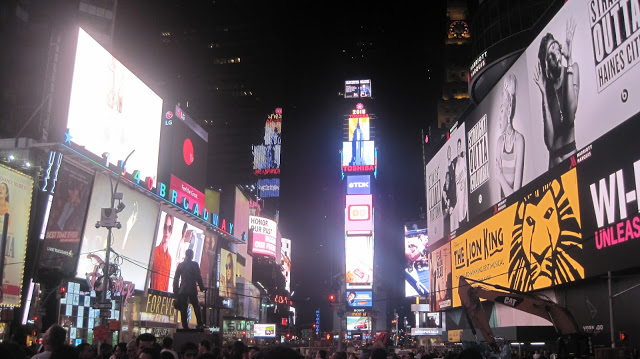 3.) Ground Zero- This summer was the first time I have seen the memorial's twin reflecting pools. They are so special and made me very emotional. They also have the 9/11 Memorial Museum which is a must see!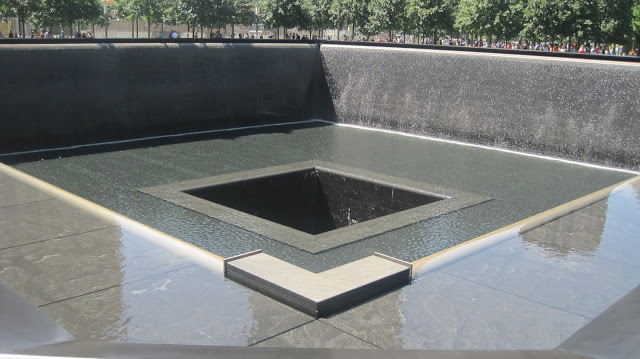 4.) Central Park – So much to do in Central park. There are guided tours you can take, visit the zoo, children's playgrounds and bikes you can rent.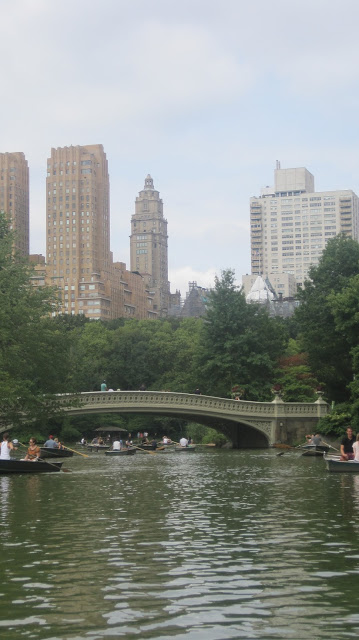 5.) Statue of Liberty- They have great cruises you can take to the Statue of Liberty and Ellis Island. I also love the view of the city that you see from the boat.
My Top 5 Places to Eat:
1.)
The Loeb Boathouse
– This restaurant I have to say is my absolute favourite. It's located in Central Park over looking a beautiful lake. After your meal, you can rent a boat and explore the lake. The food is so good and the atmosphere cannot be duplicated. You can read more about my experience
HERE
.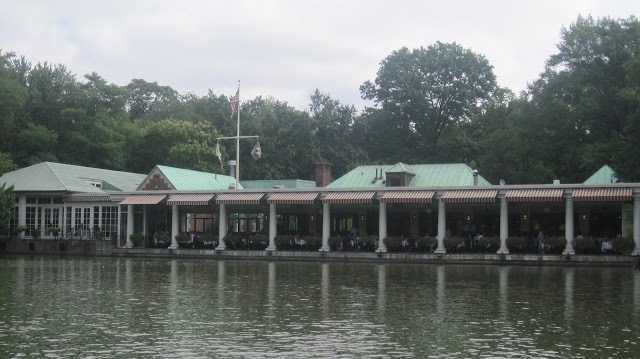 2.)
Polo Bar
– Ralph Lauren has 3 restaurants- Paris, Chicago and NYC. I never got a chance to eat at the Chicago location this summer because we had the kids with us so when we were in NYC I made sure we went. The restaurant is so warm and inviting, and the service and food was amazing!
4.)
The View Restaurant
– This restaurant is the only one in NYC that has a revolving rooftop. Beautiful views of the city!! It's a must see!
5.)
Carmines
– I recommend going with a group of people to this restaurant or just ordering 1 meal, and splitting it if its just 2 of you. The servings are HUGE!! I like to go to the location on West 44th Street, so after dinner I can walk around Times Square.
My Top 5 Places to Sleep:
1.)
The Michaelangelo
– This was the first hotel I ever stayed at when I was in NYC. It's so beautiful inside. Great location, it's walking distance to Times Square.
4.)
Park Lane Hotel
– If you want something a little more quiet, I really like Park Lane Hotel. It's right by Central Park and the lobby is so nice.
5.) Warwick New York Hotel– I loved this hotel. It's close to Central Park, Times Square, and Rockefeller Center.