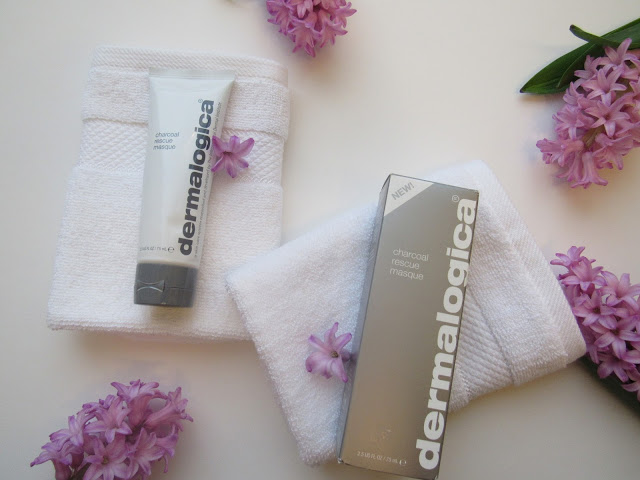 To be perfectly honest with you, I have never tried a masque before. I know, shocking right? lol So, when I found out Dermalogica launched a brand new masque earlier this month, I thought it was the perfect time for me to try it!
The new product is called
Charcoal Rescue Masque
. It's an all-in-one, detoxifying treatment. It also exfoliates the skin! It improves dull, tired looking skin and brightens it as well.


To use it is pretty simple.
First , I washed my face using the Special Cleansing Gel by Dermalogica. Next, I applied the Charcoal Rescue Masque to my entire face and throat, avoiding my eye area. I left mine on for the full 10 minutes, but it does say 7-10 minutes on the back of the product so you can decide how long you wish to leave it on for.
Once it starts to dry, you can definitely feel your whole face tighten up as it hardens. My son walked in my room when my masque was on and he laughed at me, but I couldn't even laugh back, lol!
Next, I wet my hands and started to gently massage my face and neck to boost exfoliation properties while removing the masque. Then, I wet a face cloth and went over my whole face and neck again, removing the product fully off my face.
Finally, I apply my moisturizer afterwards. I use the Intensive Moisture Balance by Dermalogica. I found that my skin was a bit dry after the masque, so adding the moisturizer felt really good on my skin.
Here is how it looked on my face before it started to dry: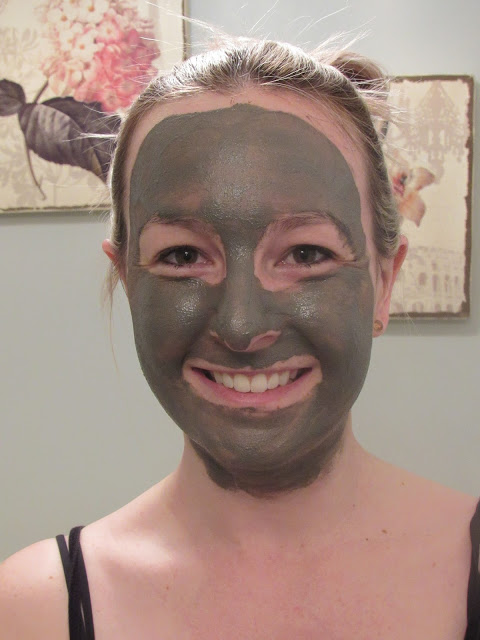 I have been using the Charcoal Rescue Masque for about 3 weeks now and I absolutely love it! I apply it once a week before bedtime. I can't believe what I have been missing out on all these years! My skin feels so soft. It also looks so much brighter and healthier than it did before too. I find my pores look smaller, and I notice less blackheads on my nose as well.
If you're interested in the Dermalogica line, you can read the other 2 reviews I did
here
and
here
. You can also check out their website
here
to see the full list of products they carry, find a store nearest to you, or to purchase product online.
Disclaimer: I was provided this product for review but all opinions are my own.