My son turned 5 at the end of June, and for his birthday party he requested it to be a Magic Theme.
I had an idea to make the plates look like magic hats, so I just cut some black construction paper into strips, and added it to the tops of the plates. Then, I added a smaller white strip underneath that. To finish them off, I cut out bunny ears and placed them above the black strip as if they were popping out of the hats. The kids loved them!
I continued the Black, Red and White colours to the dessert table as well. I picked up a presentation board from the Dollar Tree and wrapped it with a black table cloth. Then, I cut pieces of a red table cloth and added it to the top and sides of the board to make it look like a curtain
I had custom cookies made that were decorated to look like playing cards, and magic hats with bunnies on top. I also added cupcakes and candies that were black and red to match the theme.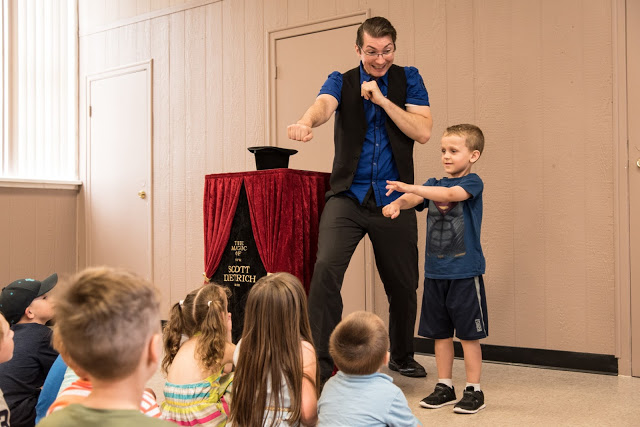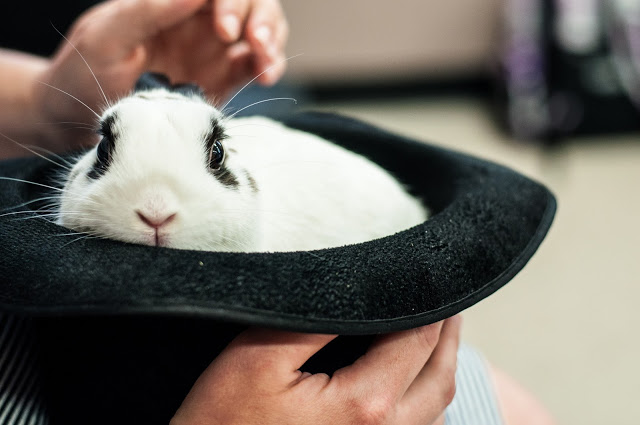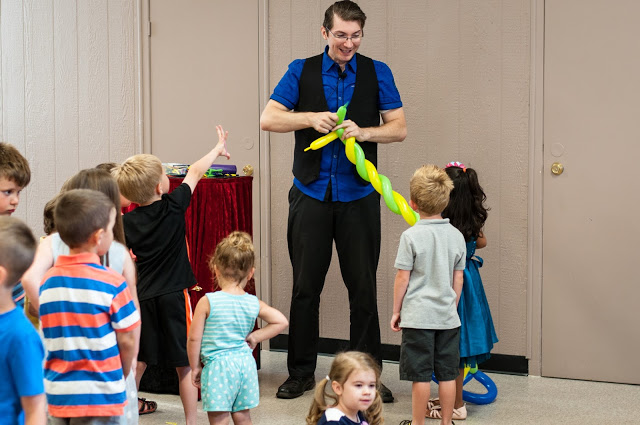 For the loot bags, I basically did the same thing as the plates that resembled magic hats. I made them appear as though a bunnies ears were sticking of the bag, and I filled them with toys and candy for the kids to take home. 
The party was a huge success, all the kids loved it. Every time I looked over at my son, he had a big smile on his face. He had so much fun with his friends. I'm so happy it turned out well. Another birthday filled with many memories to remember.