I can't believe the Super Bowl is tomorrow- boy did that come around fast. If you are like me, and don't feel like cooking anything for your family on Super Bowl Sunday, below are some really great options whether you feel like eating in or out.
For more information on the deal just click on the restaurant name which I have linked to their website.
Hope you are all having a great weekend!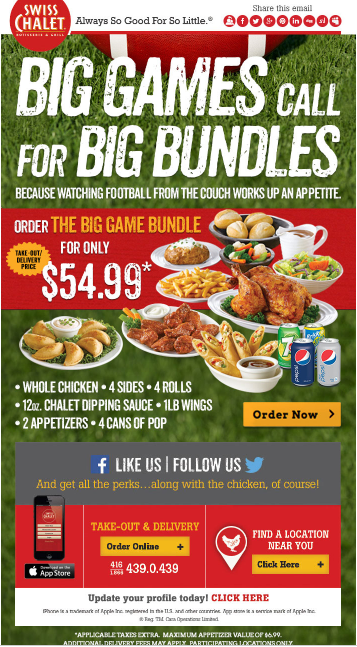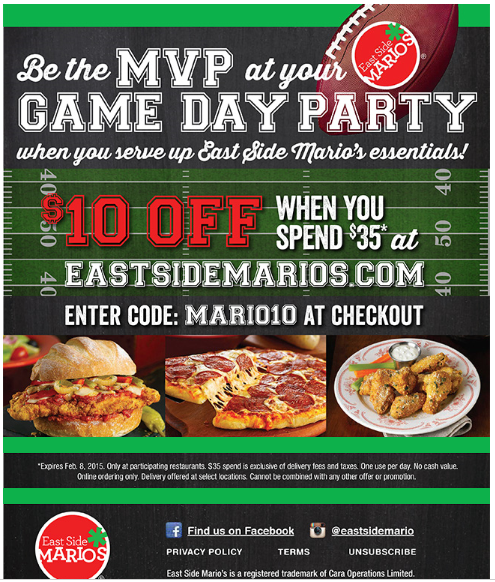 They have a Super Bowl Wing It Box for $21.99 which comes with:
10 pcs. Chicken Wings (classic or crispy), 10 Boneless Chicken Bites, PLUS your choice of any 2 items: Crunchy Dill Pickles, 8 Jalapeno Poppers, Fries, Onion Rings or Wedges PLUS 2 free dips! (See image below)
NEW on the menu is the Mini Buckets for $5.99. Your choice of any one of your favorites: 7 Sauced & Tossed Chicken Bites, 8 Delicious Italian Meatballs or 8 Jalapeno Poppers.
"Score Savings" deal which comes with 2 Medium Pizzas, 4 Toppings (combined) 6 Free cans of Coke and 2 FREE dips for $18.99!